Australia opens its borders to overseas travellers
Australia now swings open its Commonwealth borders for all travellers.
Posted:
February 21, 2022 - 11:00 am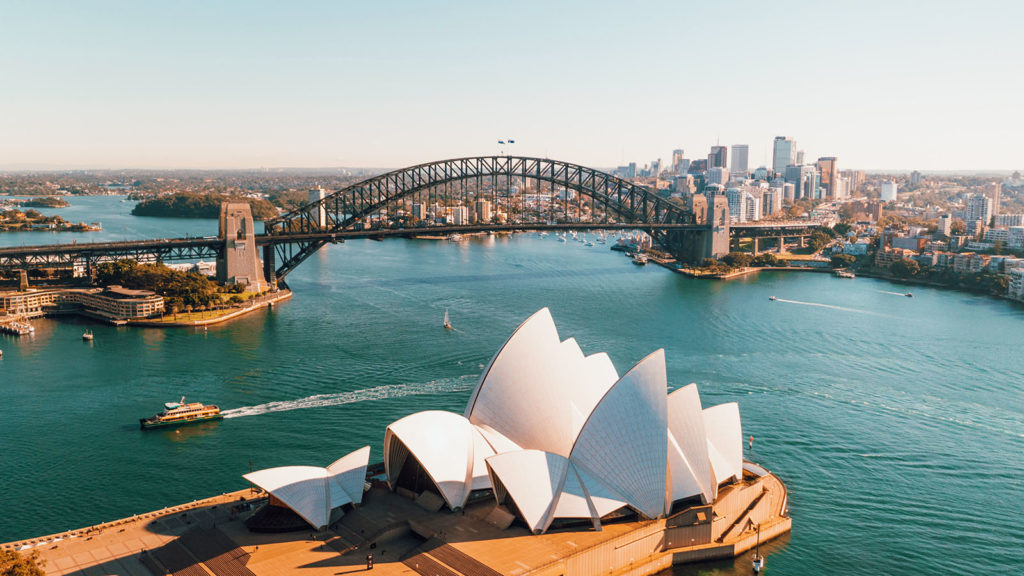 What we'll be covering
Australia is ready to take the next step towards living with COVID-19, with fully vaccinated international travellers now welcome to visit! The news will come as a big relief for airlines and the tourism sector in general, with Qantas CEO Alan Joyce exclaiming that Australia was 'finally back open for business.'
Of course, travelling to Australia isn't as easy as pre-pandemic times. Each state and territory may also include additional entry requirements. But with Western Australia poised to re-open on 3 March, the country as a whole is seemingly on track to welcome travellers.
Here's everything you need to know ahead of Australia's border reopening.
Australia's entry requirements for all international visitors
Last updated: 21 February 2022
Disclaimer: we've checked all information at the time of writing. However, rules can change quickly, so we always recommend you check with the relevant government authorities before travelling.
---
Before entering Australia, fully vaccinated travellers will need to complete two formalities.
Complete an Digital Passenger Declaration (DTD) and submit it within 72 hours of departure. This includes information on your vaccination status, travel history, and pre-travel test results.
Take a pre-departure COVID-19 test and produce a negative result. You can do a PCR test no more than 3 calendar days before departure, or a medically-supervised rapid antigen test (RAT) within 24 hours of departure.
Of course, foreign visitors will also need to provide the relevant visa to enter Australia if needed.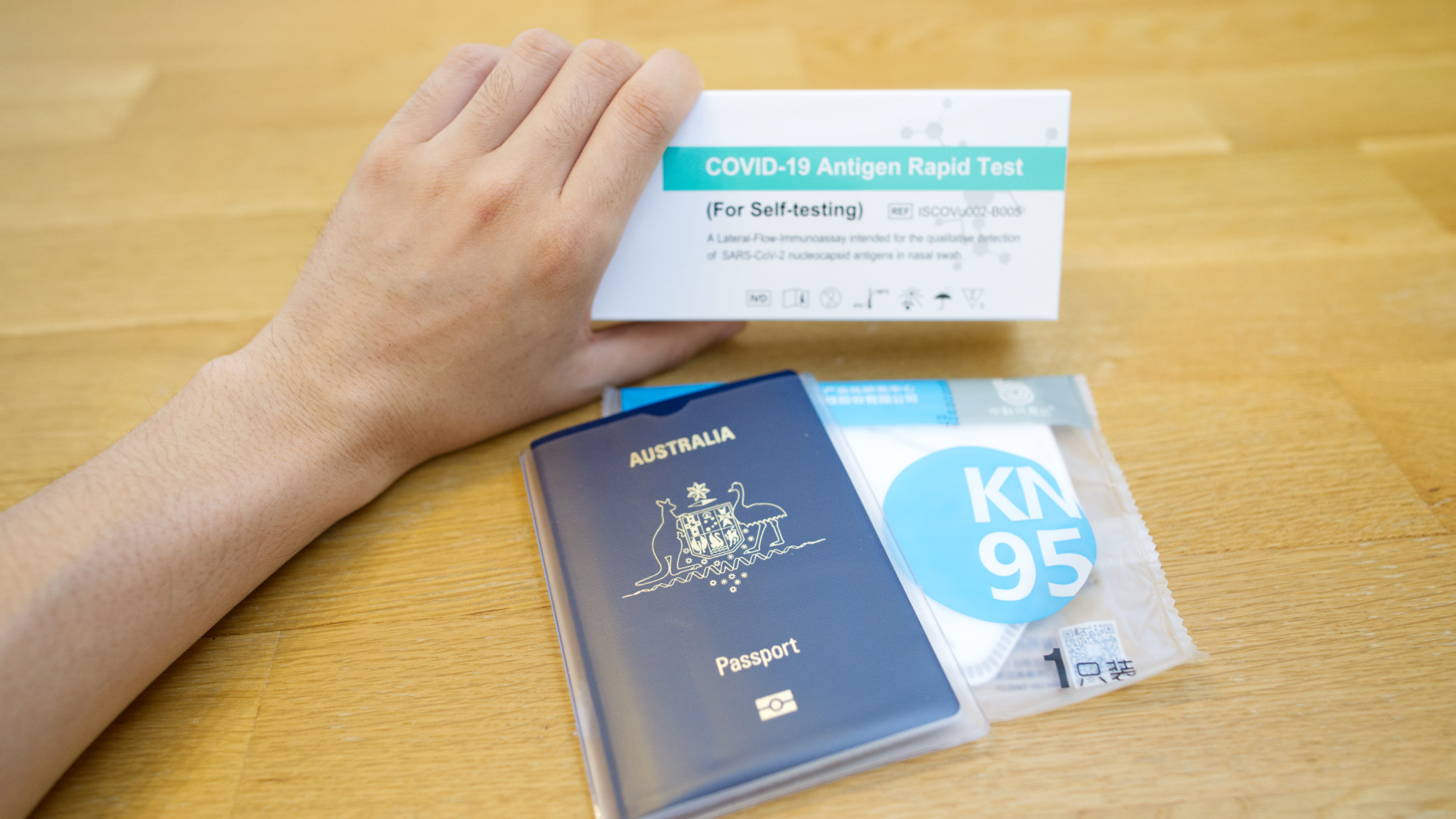 International arrivals in Sydney and New South Wales
In addition to the above, international travellers entering New South Wales need to take a rapid antigen test within 24 hours of arrival. You're required to travel straight to your home or accommodation to take the test. But if your test comes back as negative, you're free to go. If you're still in NSW after Day 6, then you need to take one more RAT.
Read more: NSW Health guidelines for recent fully vaccinated arrivals
International arrivals in Melbourne and Victoria
As well as the Commonwealth border rules, travellers entering Victoria need to take a RAT or PCR test within 24 hours of arrival. You must isolate at your home or accommodation until you get a negative result.
Read more: VIC information for overseas travellers
International arrivals in Brisbane and Queensland
Like Victoria, travellers entering Queensland simply need to isolate at home and get a negative PCR or RAT test result within 24 hours of arrival, before being set free.
Read more: COVID-19 advice for international arrivals to Queensland
International arrivals in Adelaide and South Australia
Heading to Adelaide from overseas? As you hop off the plane, you'll need to sort out a PCR test within 24 hours of arrival and quarantine until you get the negative result. You also won't be able to visit 'high-risk settings' such as aged care facilities and hospitals for seven days.
Read more: International travel to SA
International arrivals in Canberra and Australian Capital Territory
The ACT keeps things relatively simple – start by filling out an Online Declaration Form within 24 hours of arrival into Canberra. You'll also need to take a RAT or PCR test within that same time period, and quarantine until you get a negative result.
Read more: Overseas travel into the ACT – COVID-19
International arrivals in Darwin and Northern Territory
Similar to the ACT, our other territory also requires you to fill out a Border Entry Form (though this one is to be done before arrival). But there are currently no additional testing requirements on arrival. Score!
Read more: Interstate and international arrivals into the NT
International arrivals in Hobart and Tasmania
Hobart isn't hosting any international flights at present. But when Air New Zealand's Auckland-Hobart flights resume later in 2022, you'll be able to touch down in Tassie as an international traveller.
At this stage, there doesn't appear to be any additional testing on arrival requirements.
International arrivals in Perth and Western Australia
Western Australia will open up to fully vaccinated domestic and international travellers from 3 March 2022. First up, you need an approved G2G pass to enter WA.
You'll need to do a RAT within 12 hours of arrival – currently, this is being handed out for free when you arrive at the airport, but we still recommend you keep one on hand.
For domestic travellers, 'fully vaccinated' includes the booster shot if you're eligible to have one. For international travellers, the current federal definition of two shots is used instead.
Read more: WA border opens up from 3 March
Ad – Scroll down to continue reading.Minimum spend, terms & conditions apply.
How is reward seat availability?
Reward seats on flights to Australia after the opening are in high demand, but seats are still available on some routes in February 2022. For example, Singapore Airlines' services to Sydney, Melbourne and Brisbane can still be booked for 35,000 Velocity Points in Economy on the re-opening day, with plenty of connections from Asia, Europe and the US at extra cost.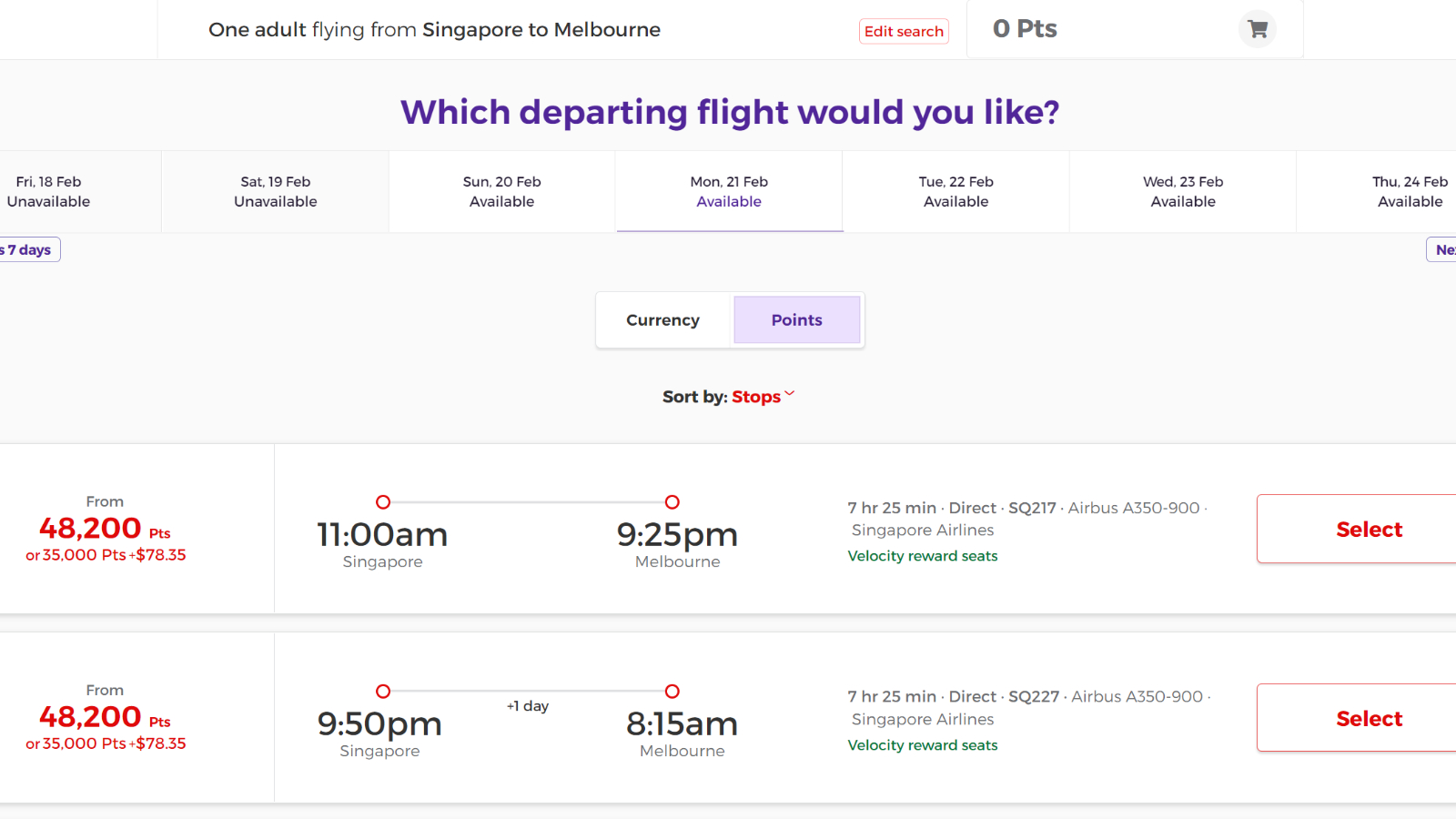 With Qantas, you still have a chance to snag international Economy reward seats on overseas flights that land on 21 February. But some routes such as Singapore-Sydney and London-Sydney are sold out, while others such as Los Angeles still have some availability. You won't have much luck in Premium Economy or Business Class, unfortunately.
Summing up
Our country is taking another step to living with COVID-19 globally. International tourists and travellers will be welcome in Australia from 21 February 2022. Whether it's your parents returning home or the opportunity to go on a long-awaited holiday, international travel is certainly within reach in 2022.
We just hope all the states and territories will eventually take a unified approach in pre-travel and post-arrival rules.
Travelling to Australia: frequently asked questions
Still have questions? Here are some of the queries we've been asked recently.
Are Australia's borders open?
Essentially, yes. You no longer need an exemption to leave Australia for overseas. Fully vaccinated travellers are welcome to enter Australia if the relevant visa and health protocols are met. Individual state and territory rules may differ.
Are tourists allowed to enter Australia?
From 21 February 2022, all overseas travellers, including tourists, can visit Australia under the relevant visas.
When will Western Australia open its borders?
Western Australia will reopen its borders for fully vaccinated travellers on 3 March 2022.
Featured image courtesy Unsplash/Caleb Russell. Additional reporting by Chris Chamberlin.
Australia opens its borders to overseas travellers
was last modified:
March 25th, 2022
by