In January 2019, I had the pleasure of visiting three of the four Cathay Pacific Business Class lounges in Hong Kong's airport.
This lounge is accessible by Business Class passengers on Cathay Pacific, Cathay Dragon and oneworld airlines, as well as Qantas Gold (oneworld Sapphire) and above status holders travelling in Economy Class.
I had booked a one-way Business Class flight on Cathay Dragon to Kaohsiung for 9,000 British Airways Avios (now 12,500 Avios) + US$42, granting me access to this lounge, even though I was flying on Cathay's regional airline.
Lounge details & location
Hong Kong's Terminal 1 is a huge space! This lounge is located at one of the extremities of the terminal, near Gate 65, a floor down from the main concourse.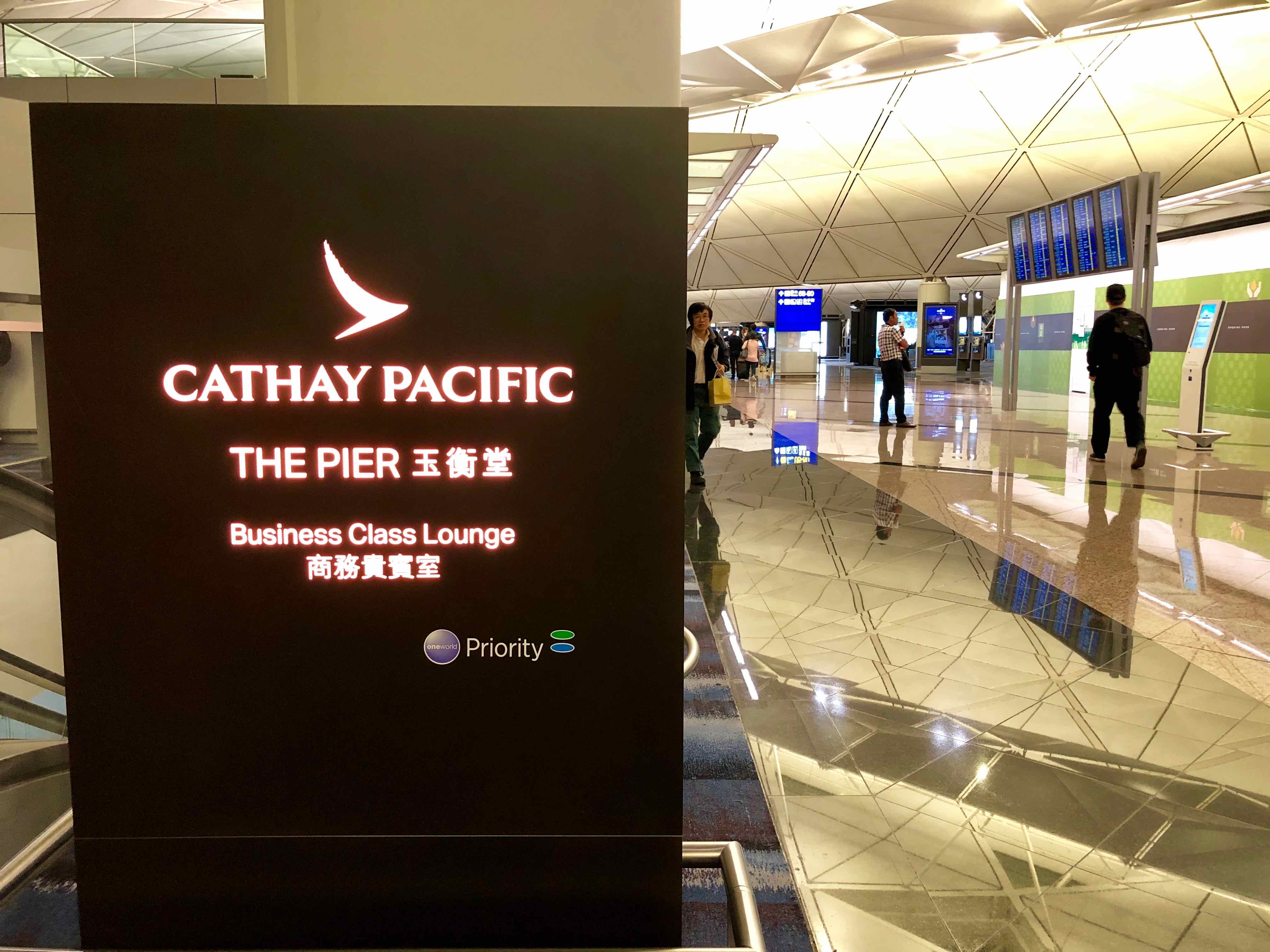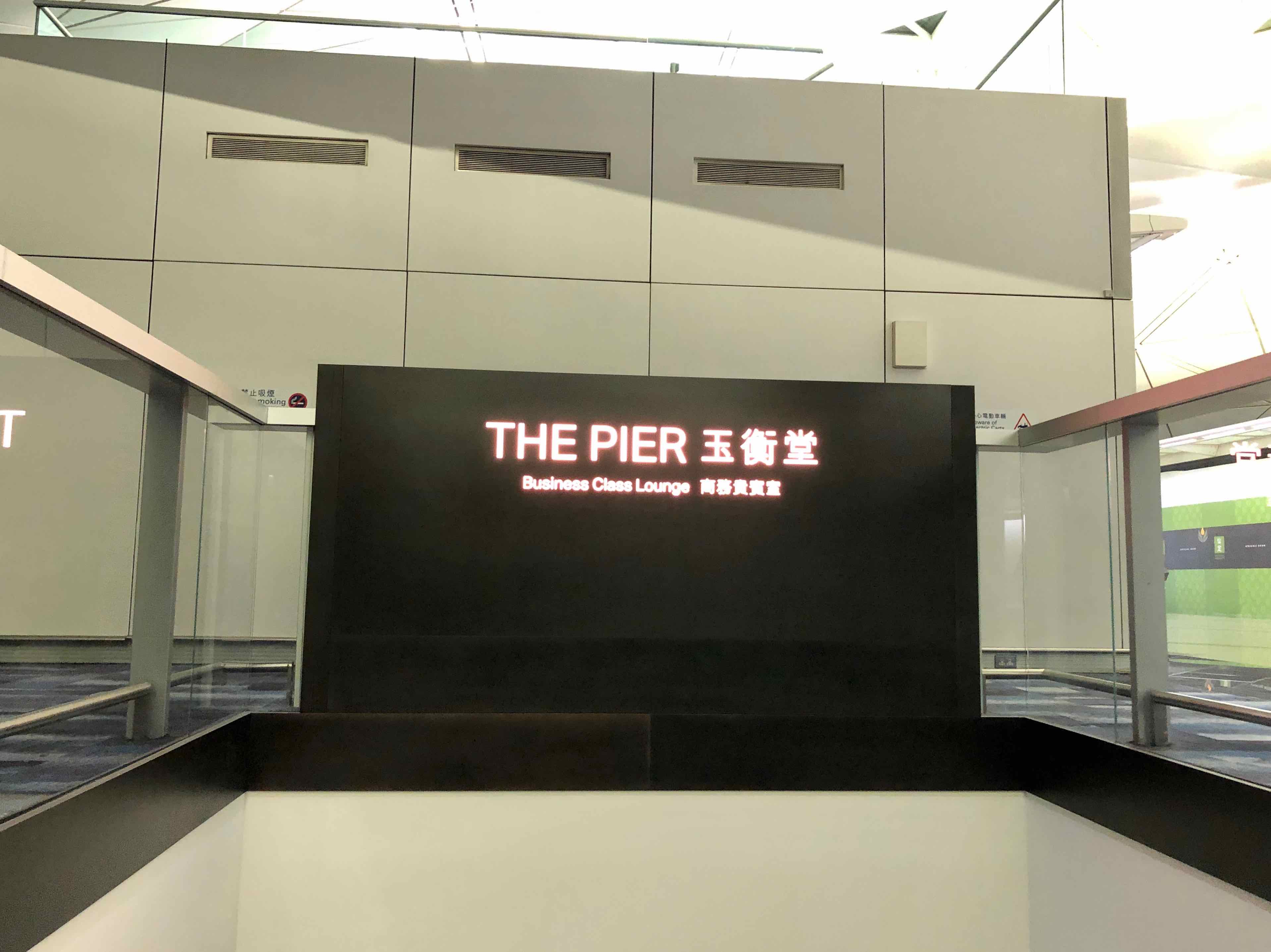 The Pier First Class Lounge is just before it. To speed up the 15-20-minute walking time from security and immigration, you can take an intra-terminal train. In any case, leave ample time to arrive to your departing gate.
The lounge is open from 5:30am until 12:30am daily.
Lounge seating and food & drink
In the first room—the buffet dining hall—you will be greeted by a barista coffee cart.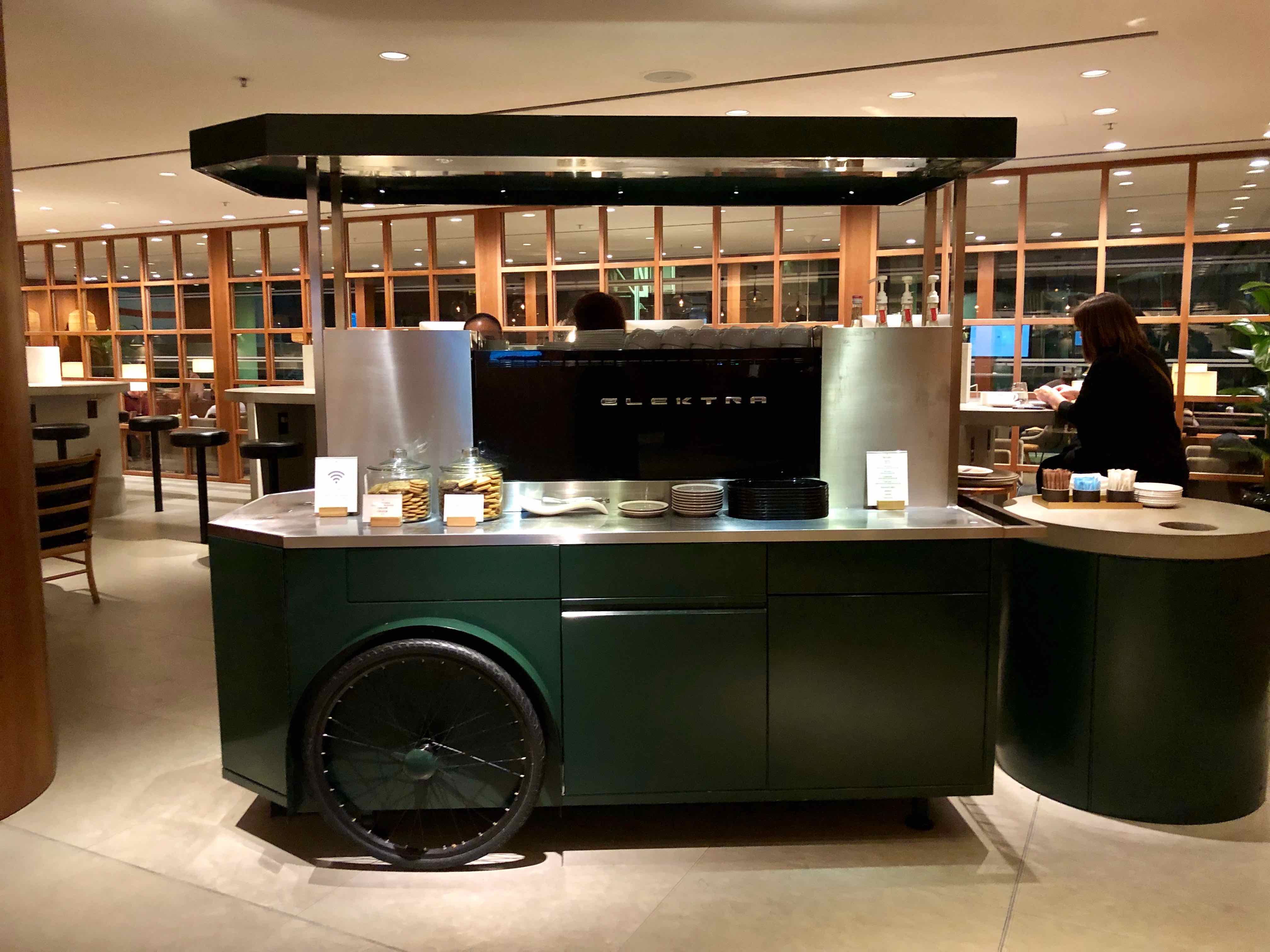 This room offers a buffet and a variety of seating options at different heights.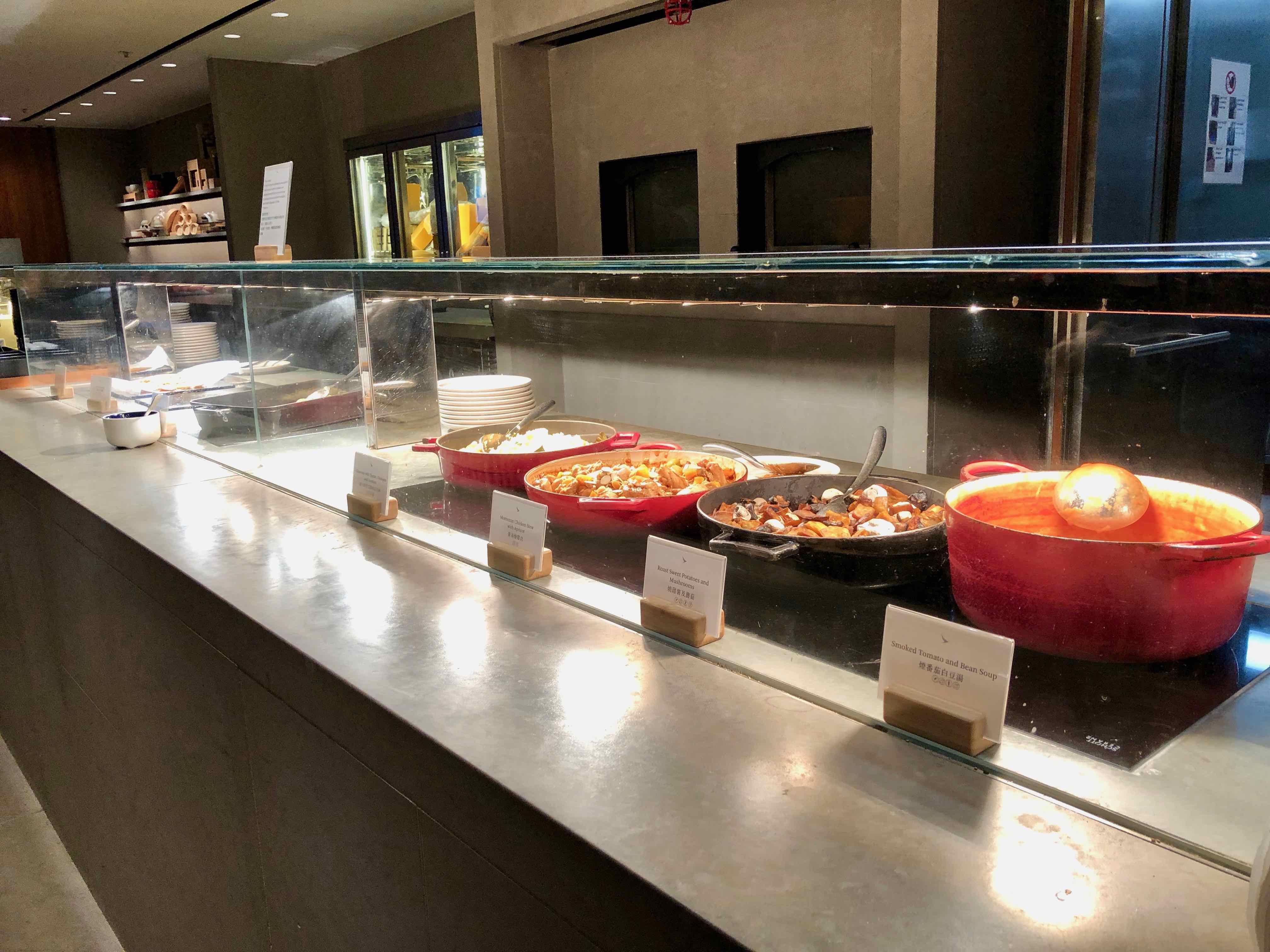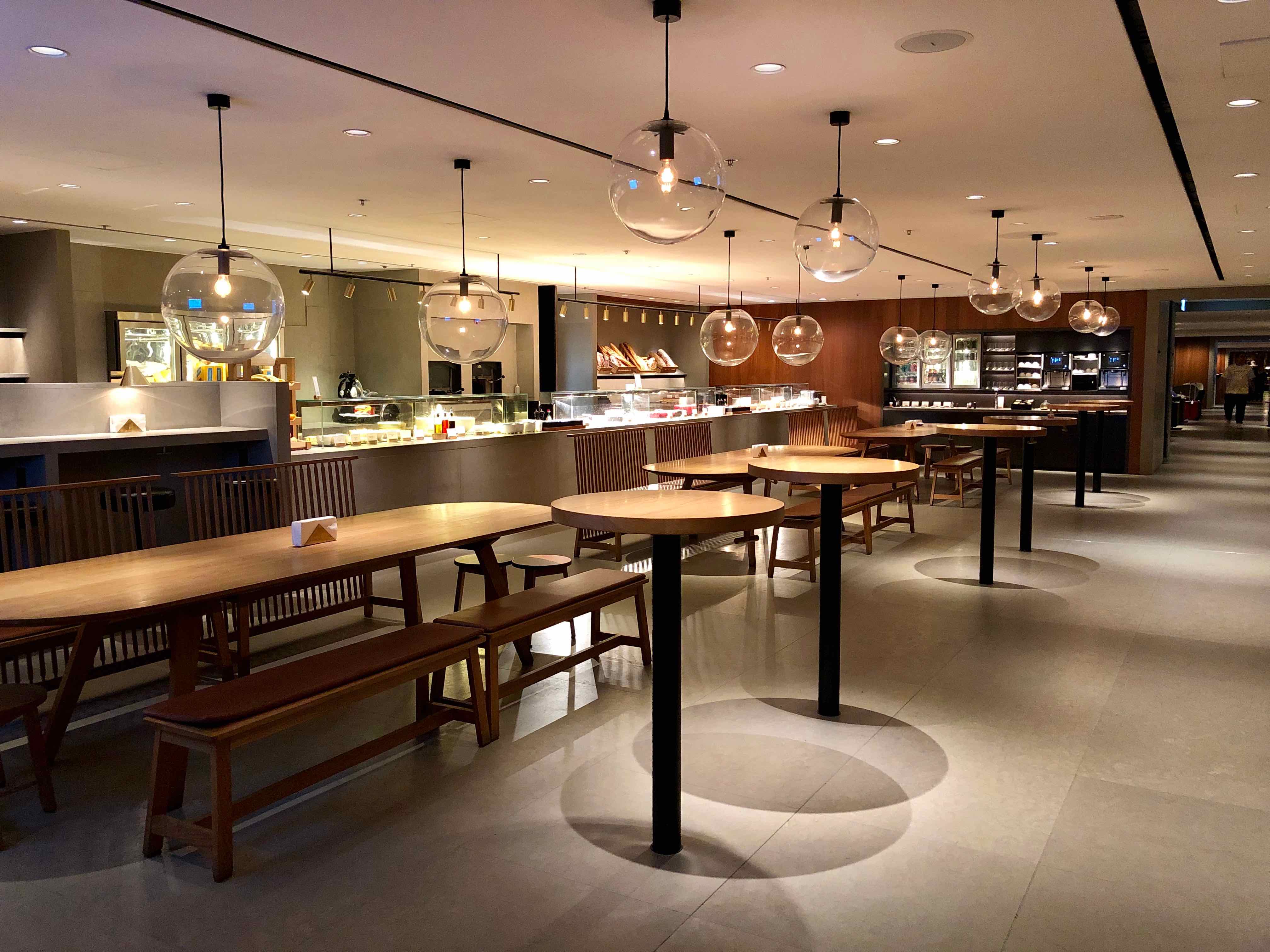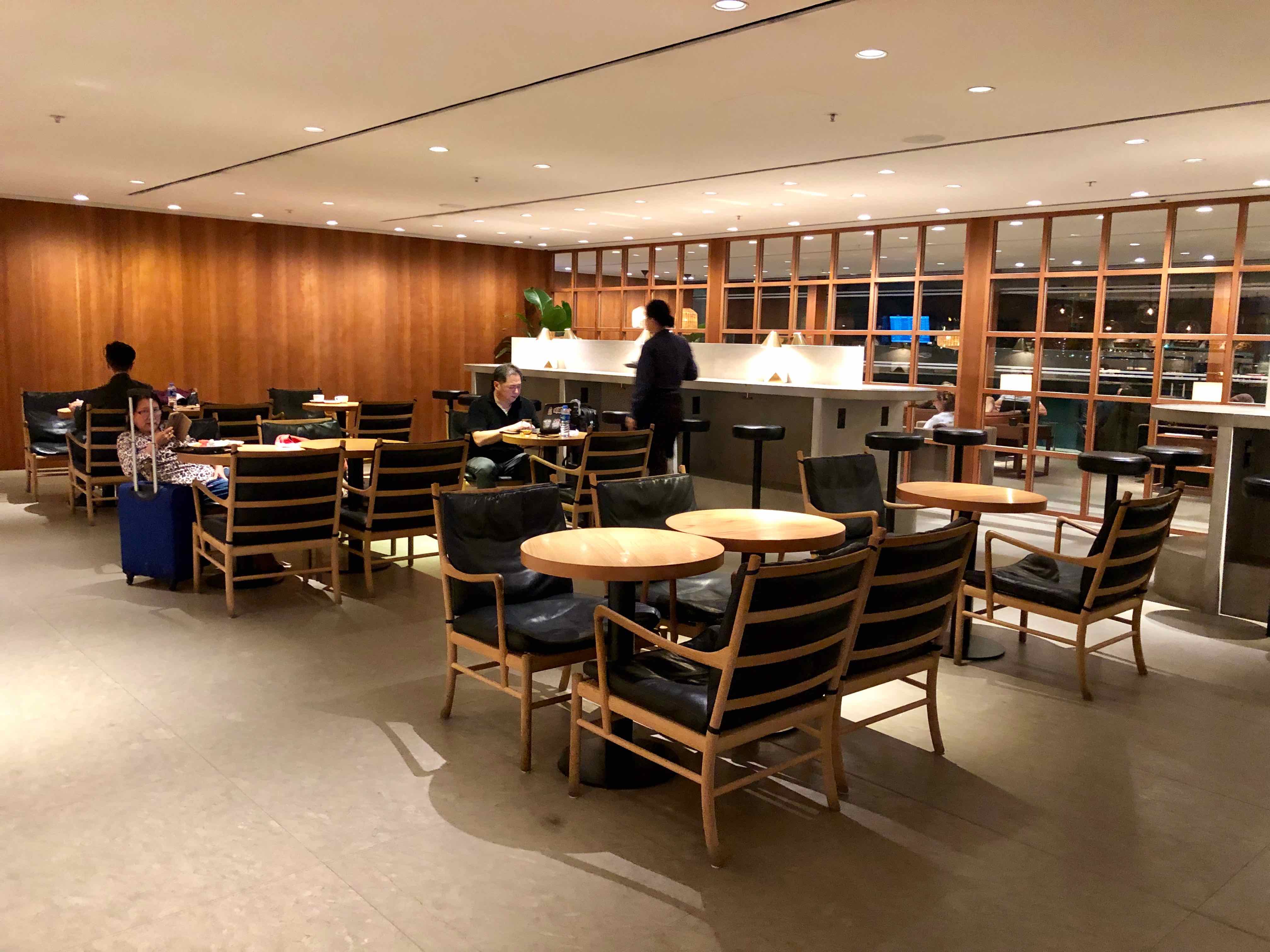 The second room is a full bar, is darker, and takes on a more casual lounge style.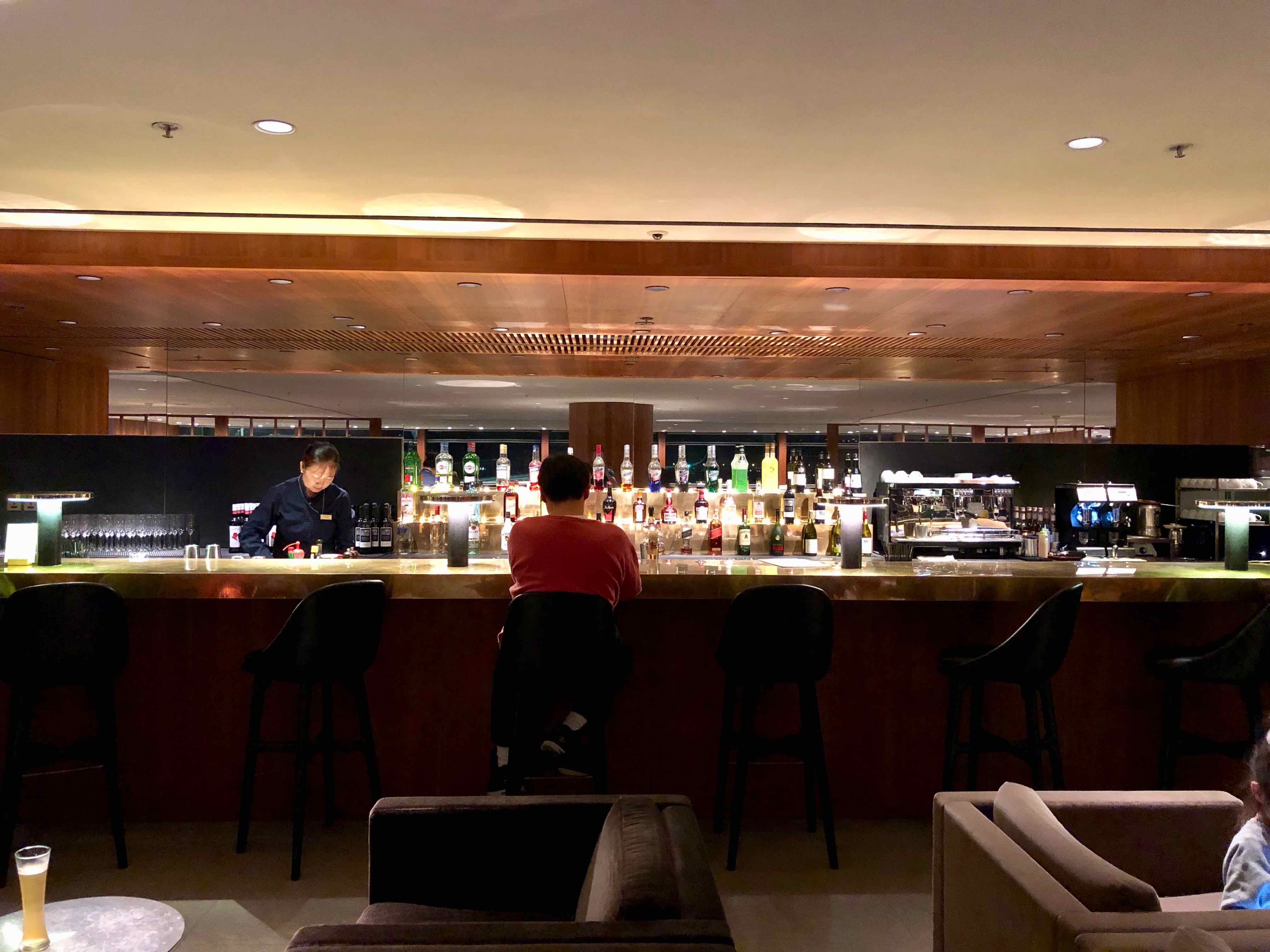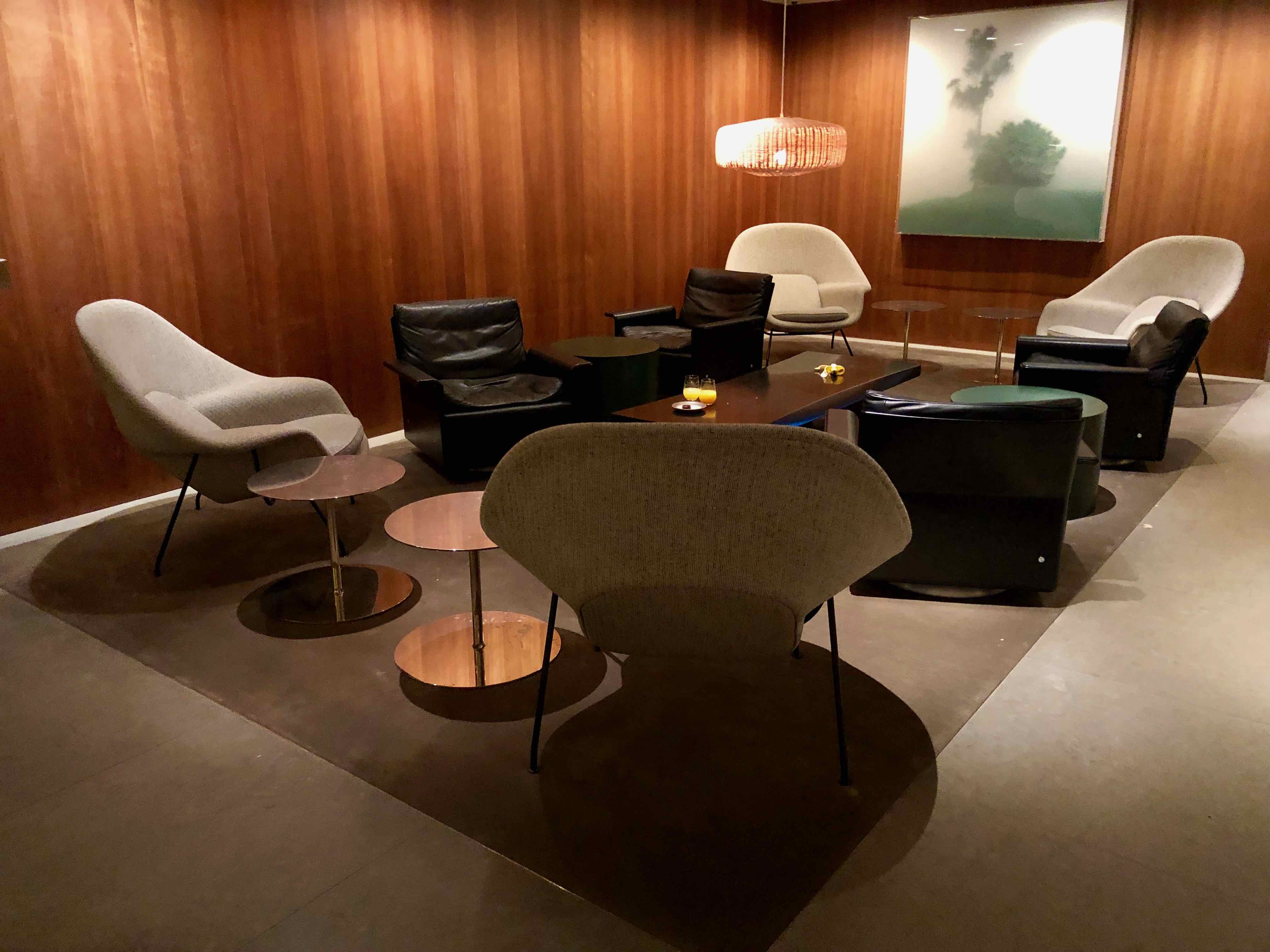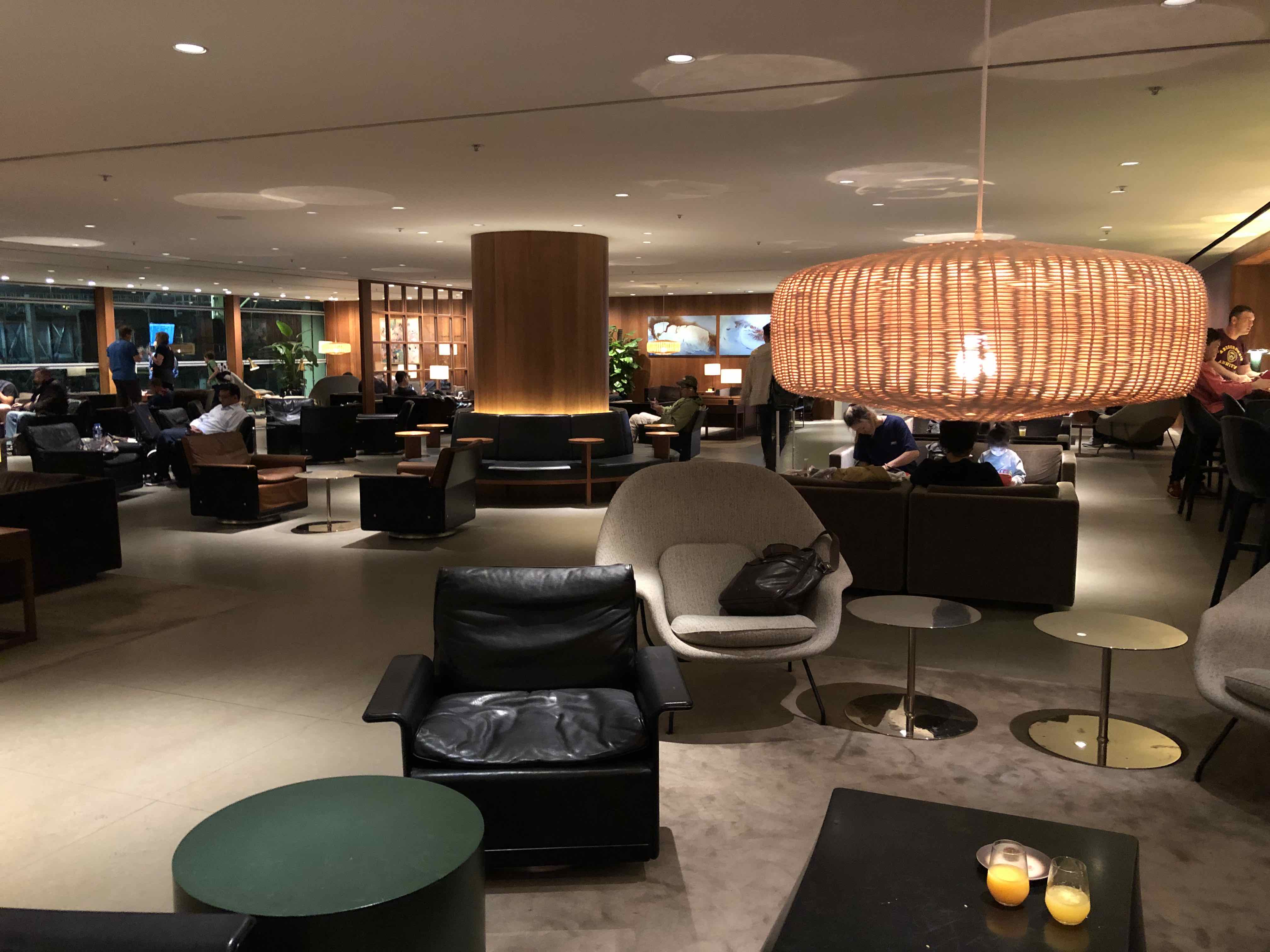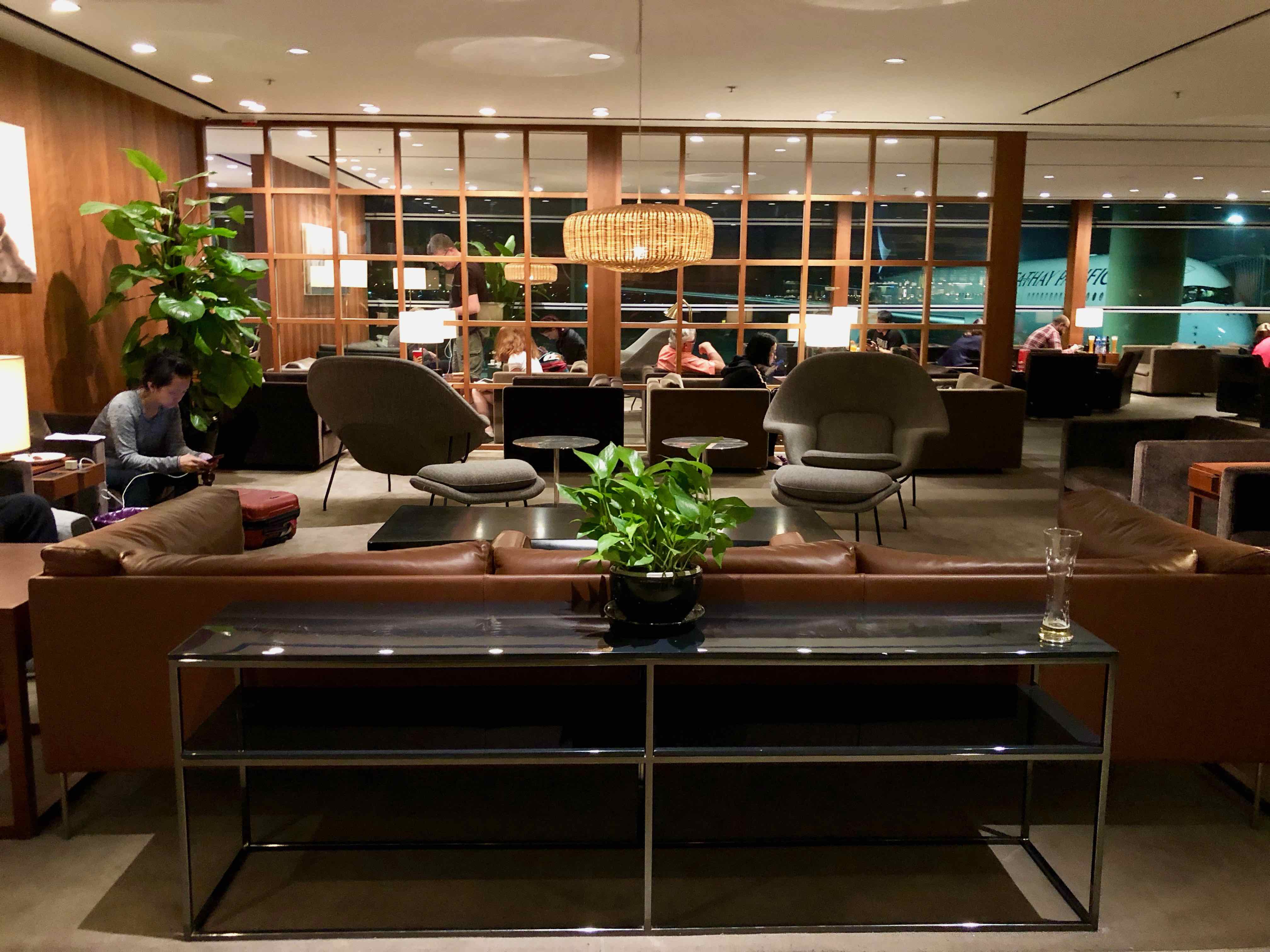 The third room is the noodle bar, with eight different options on offer during my visit. This is the most comfortable place to eat, in my opinion.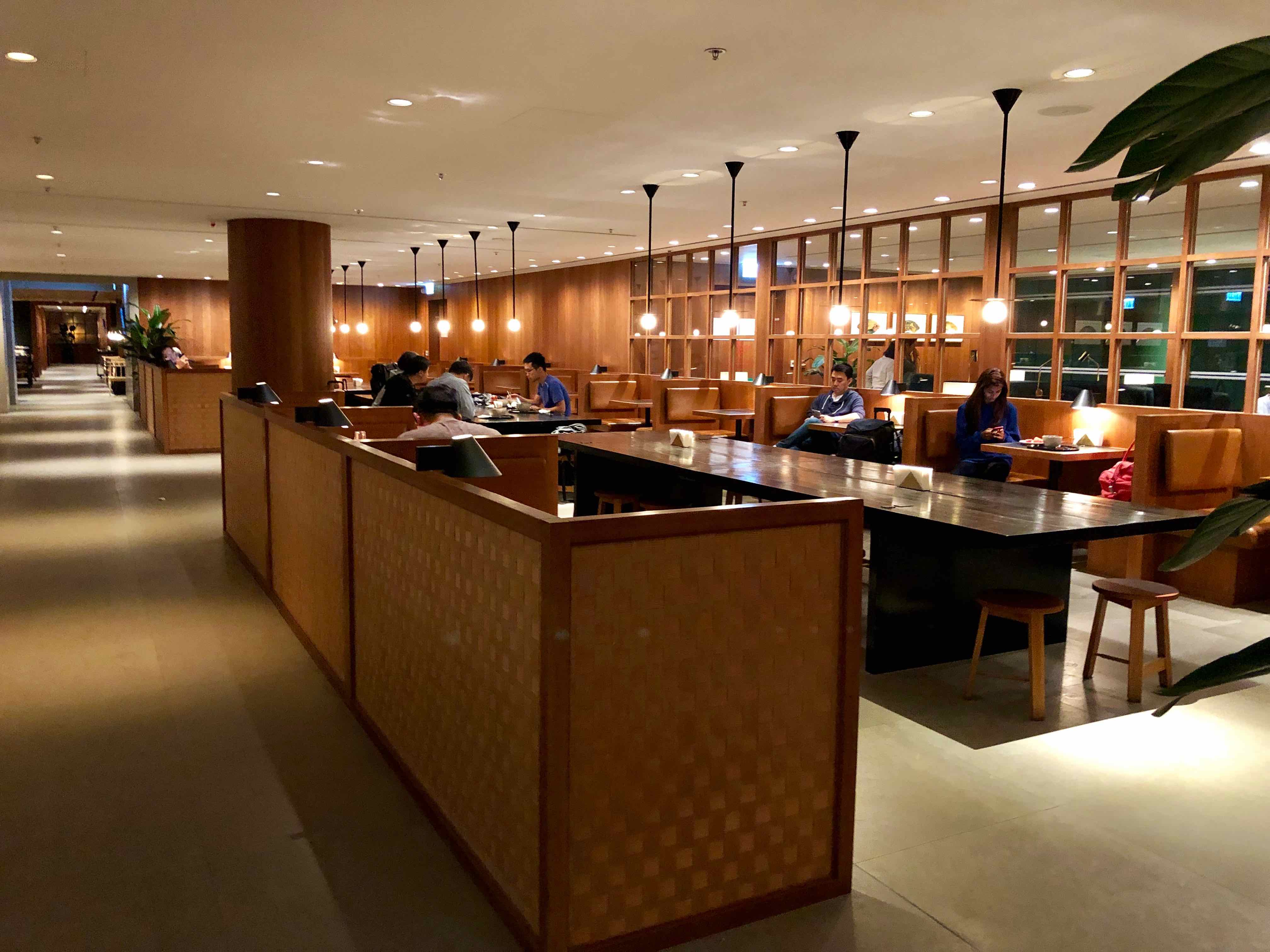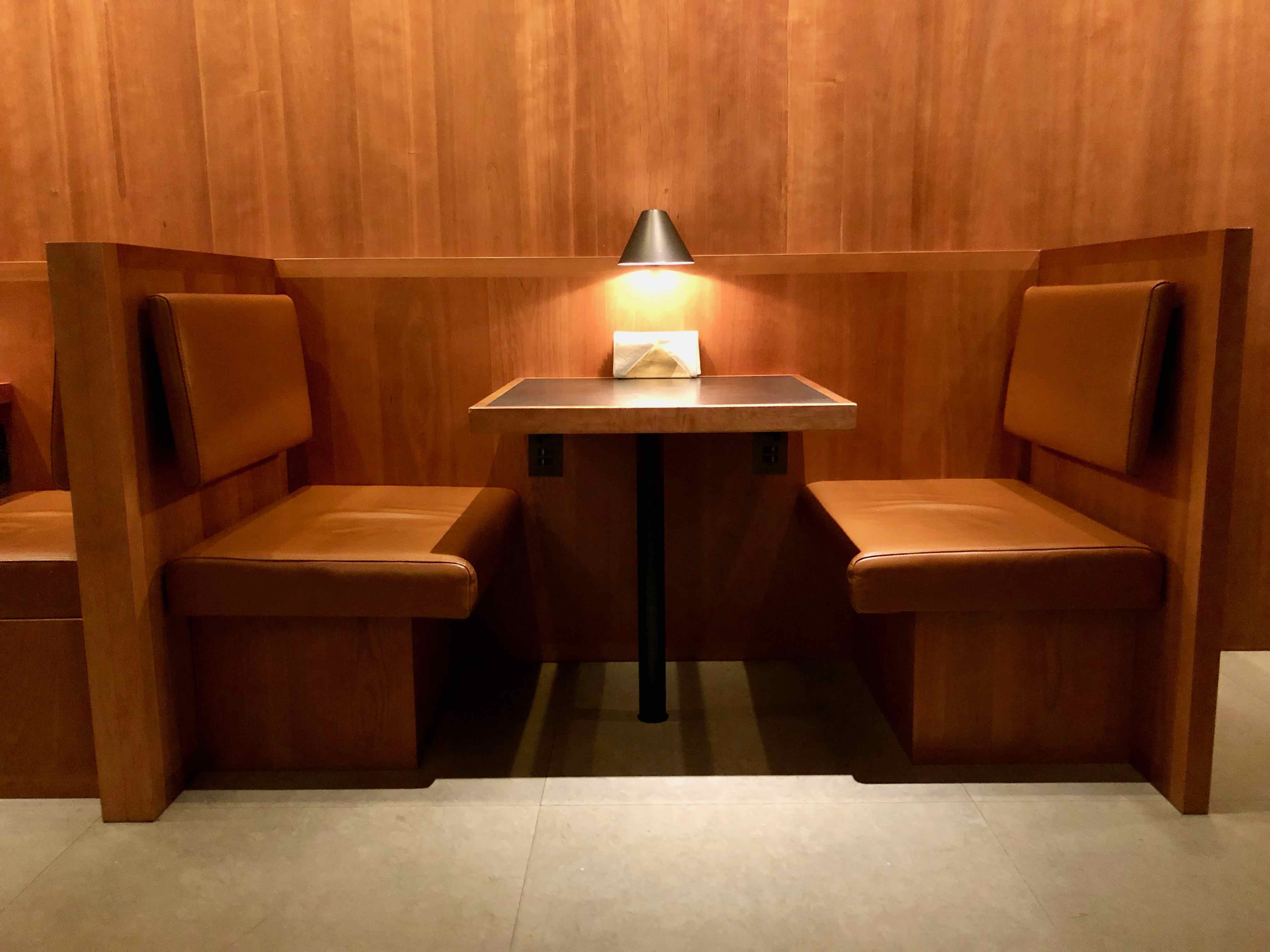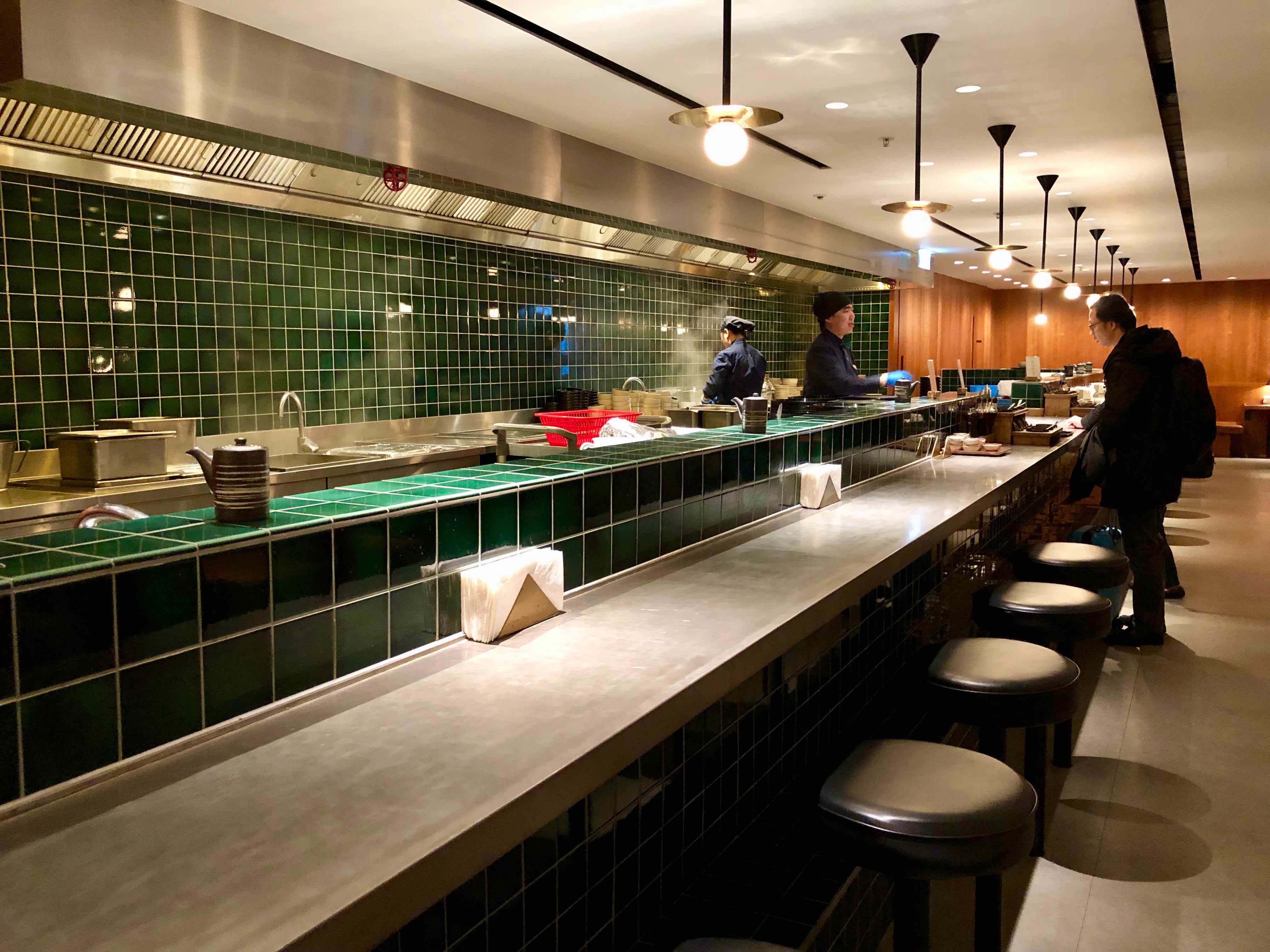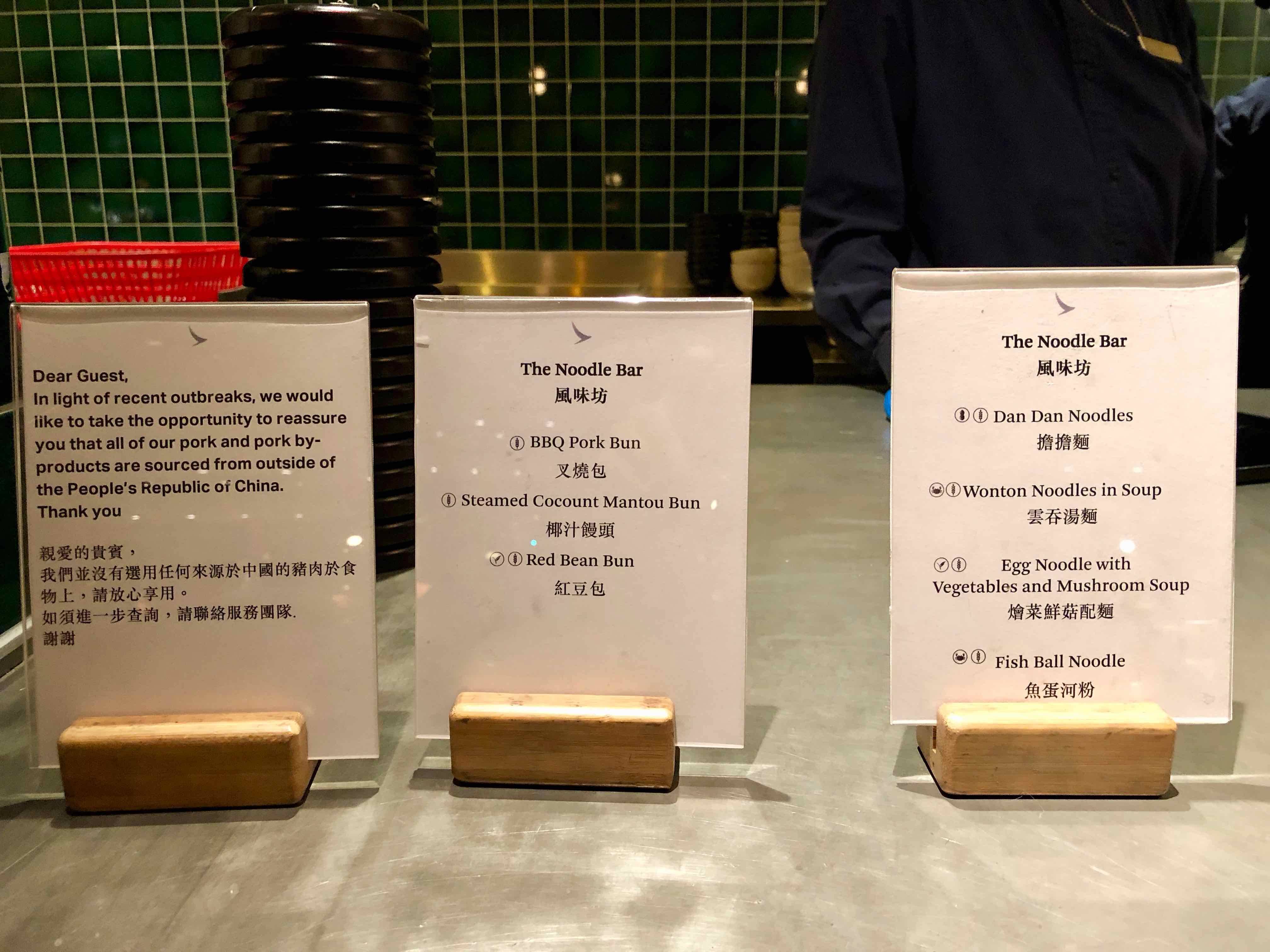 The fourth room is the tea room and is the most serene of them all.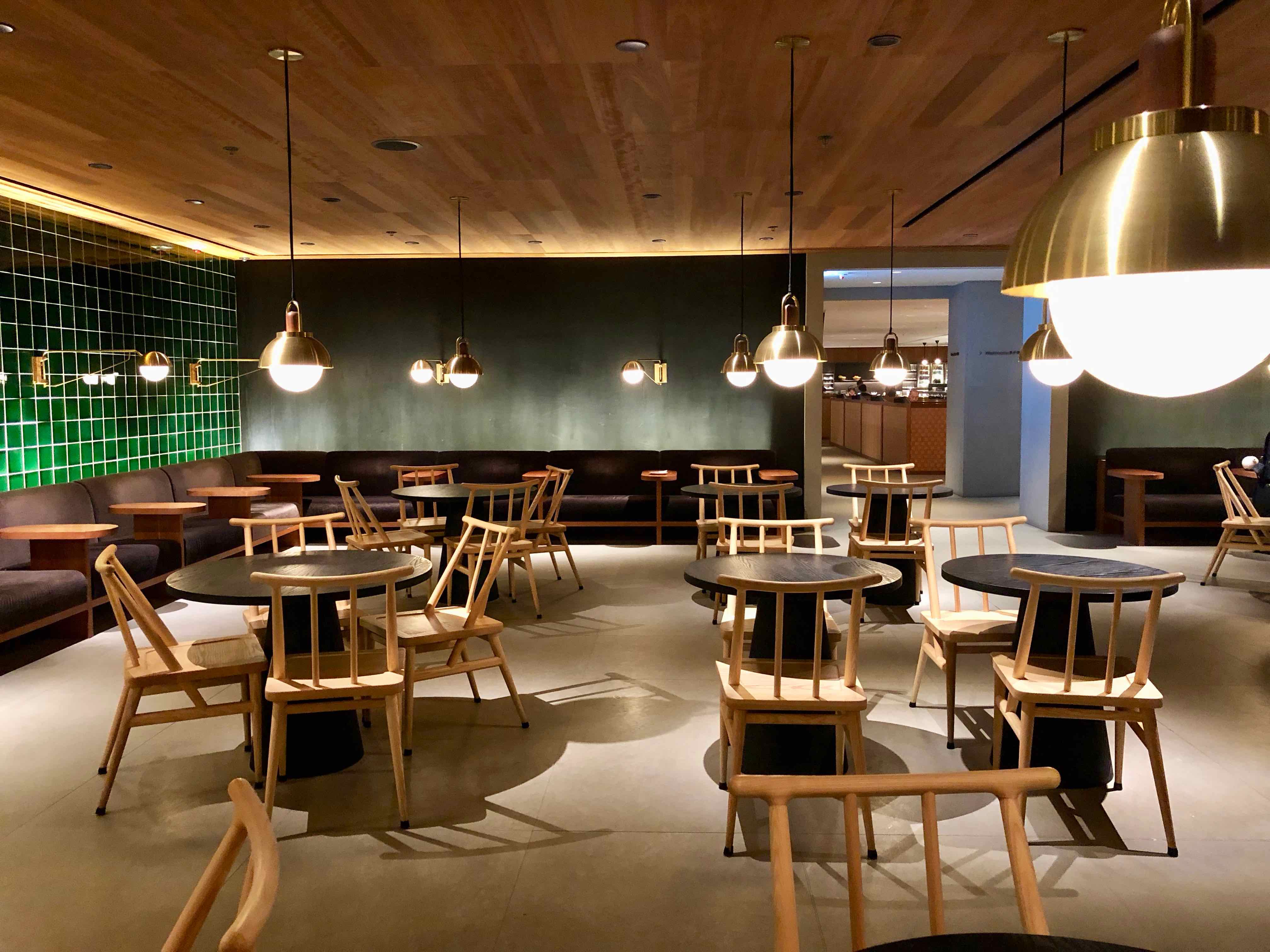 If getting off a long flight, this is a great place to rehydrate with a natural juice: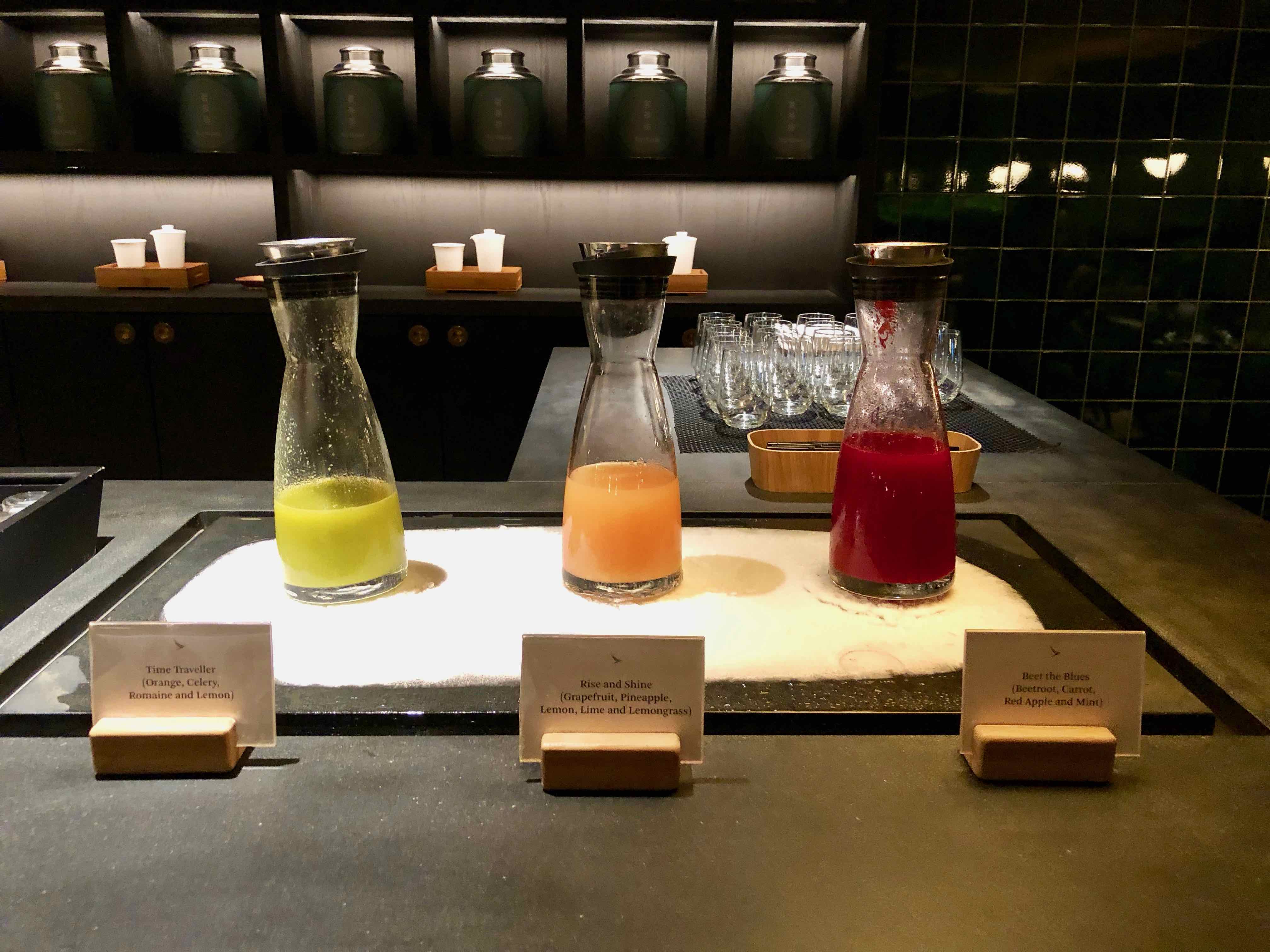 and then choose a tea made on-demand by a dedicated staff member.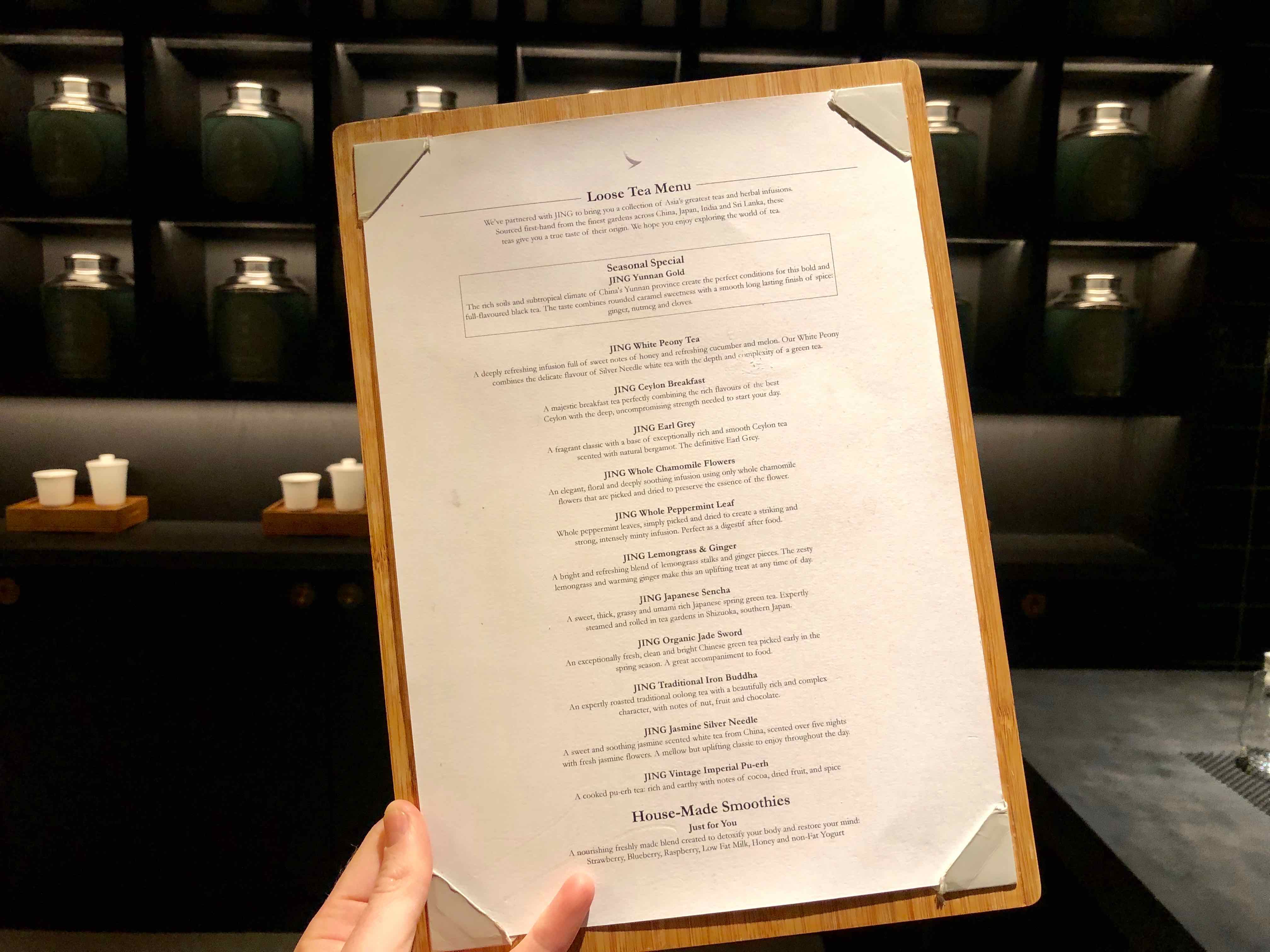 The fifth room is the spa, with an attractive (but underutilised) waiting area: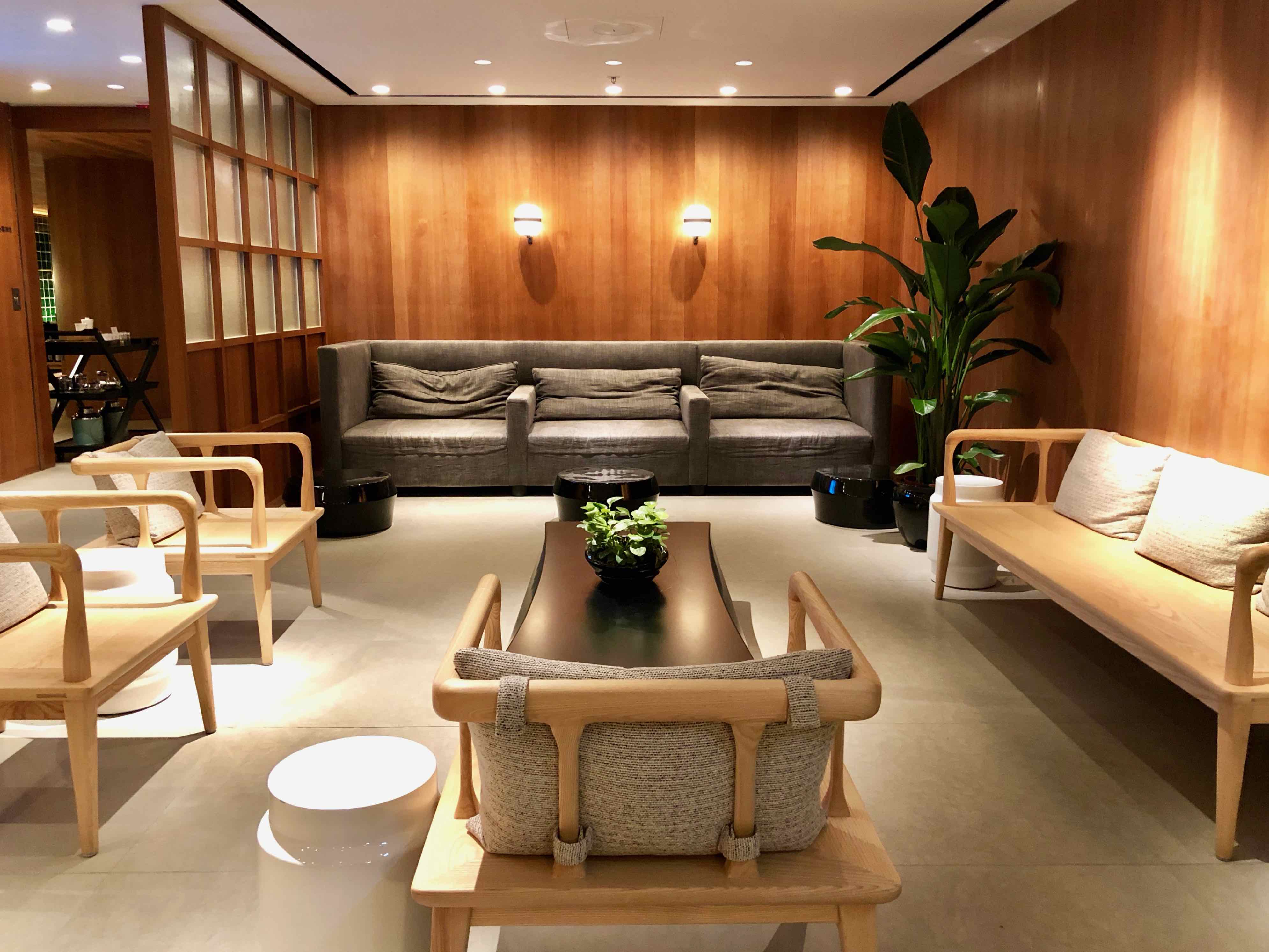 and 13 shower suites.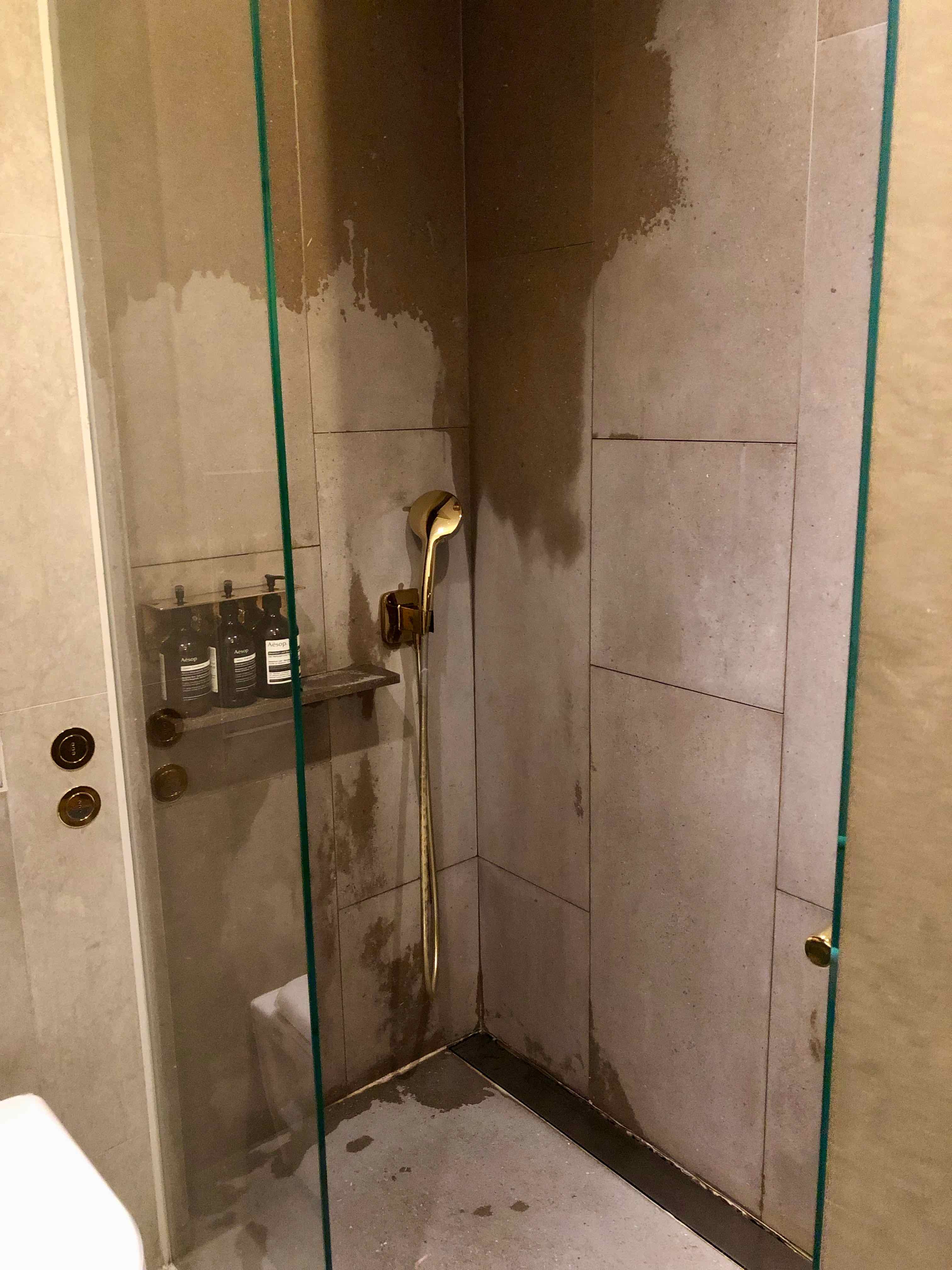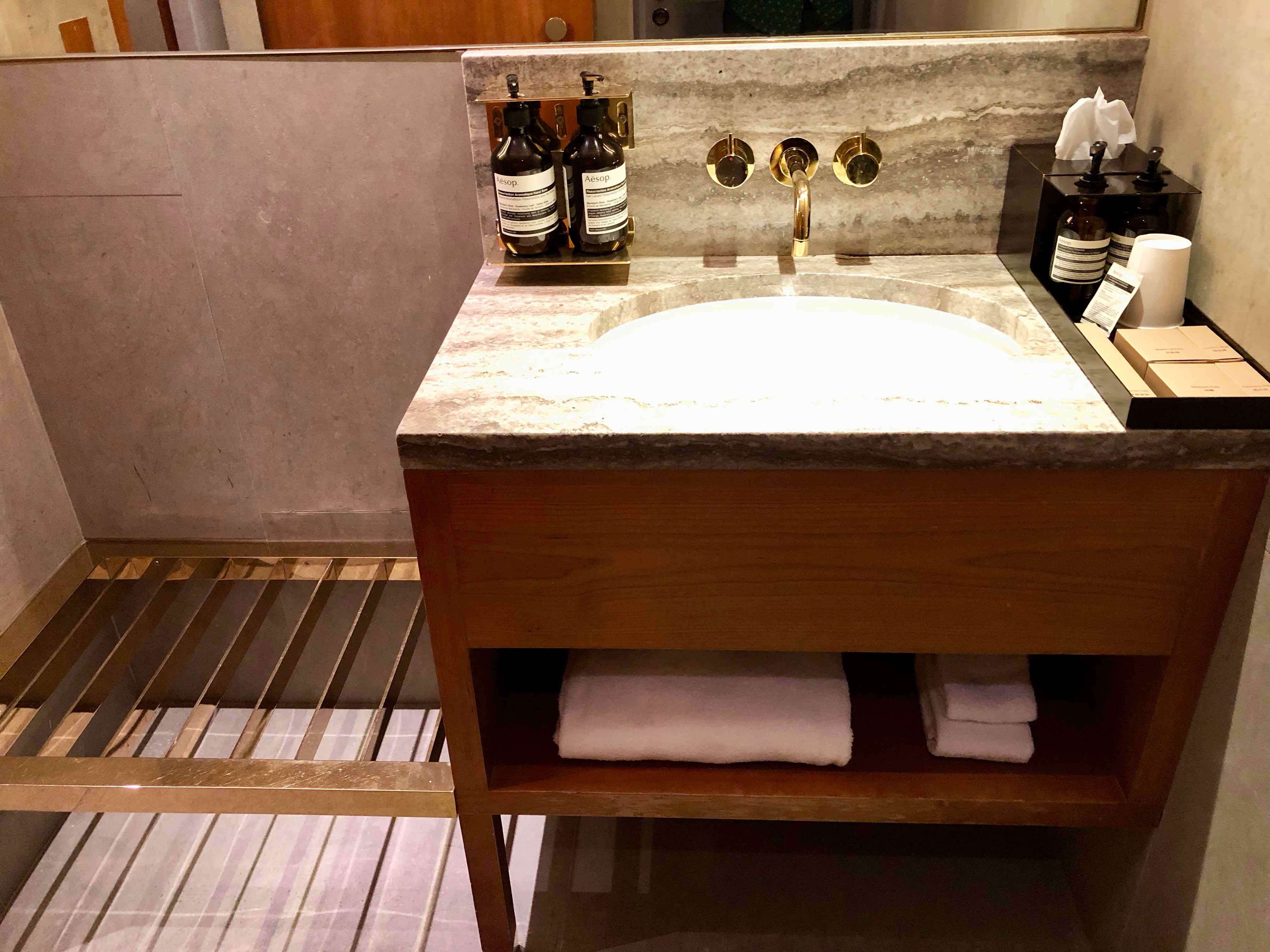 Finally, the last room—the sixth one in this ginormous space—is a nap room with a very comfortable sofa, where I lounged and watched a TV show on my laptop (with my headphones in, of course!).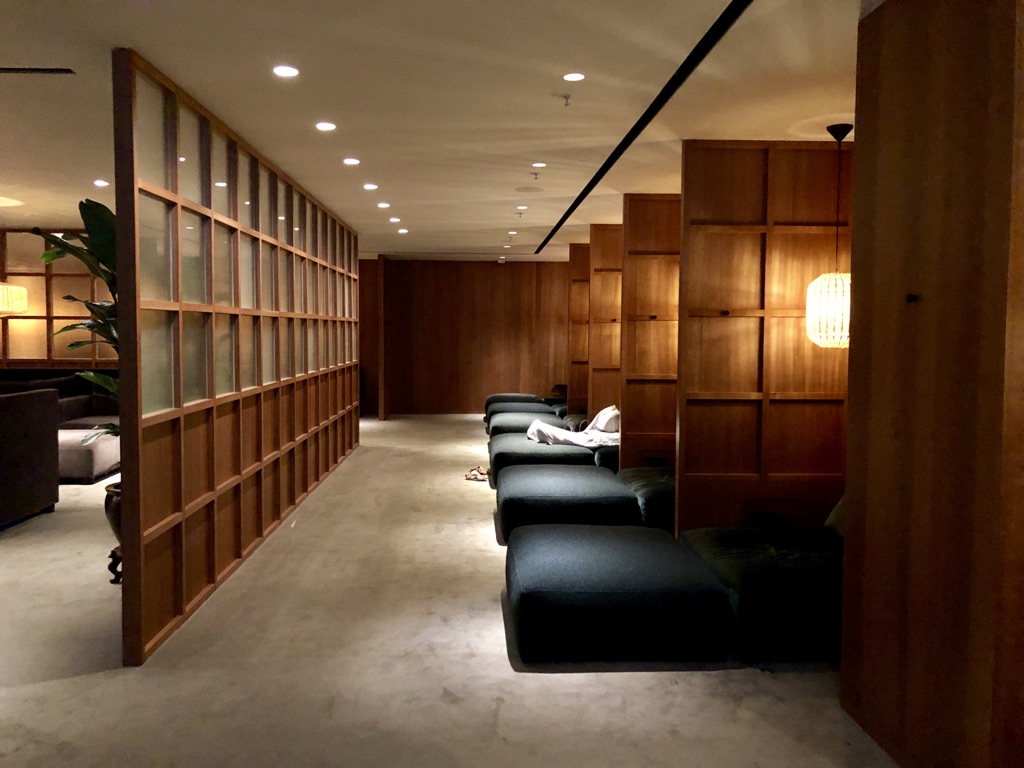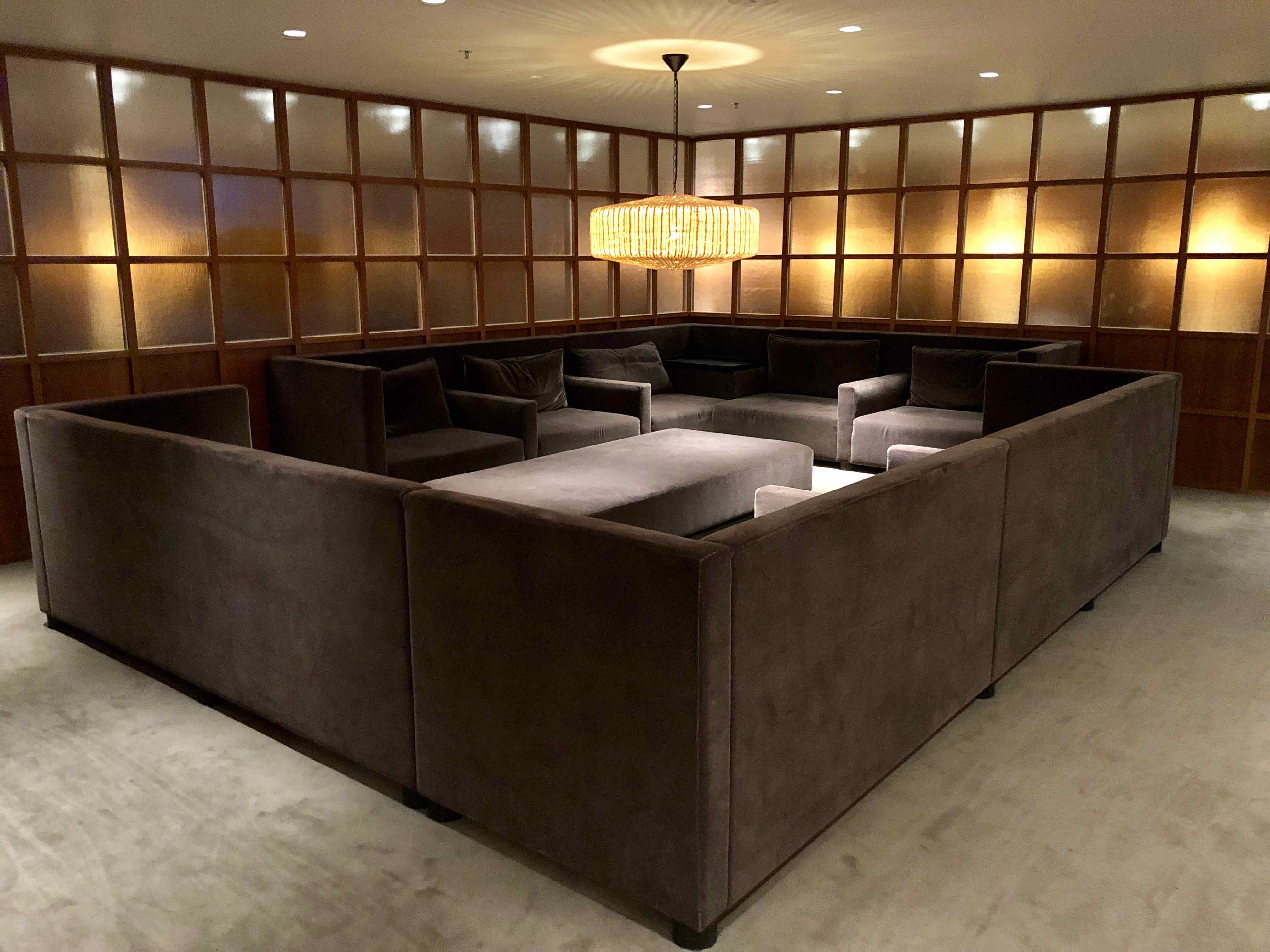 Along most of the side of the lounge is more seating, this time with window views.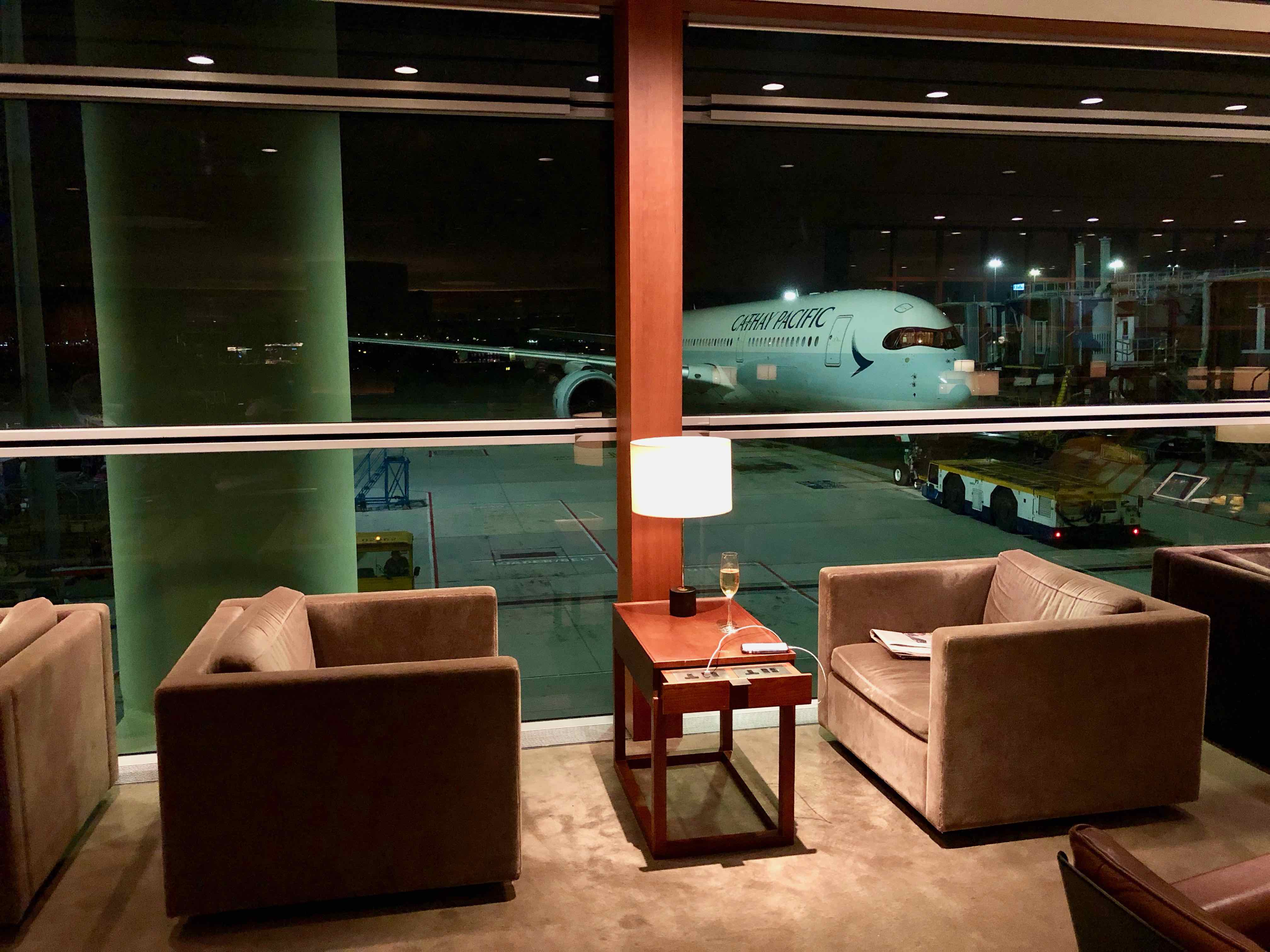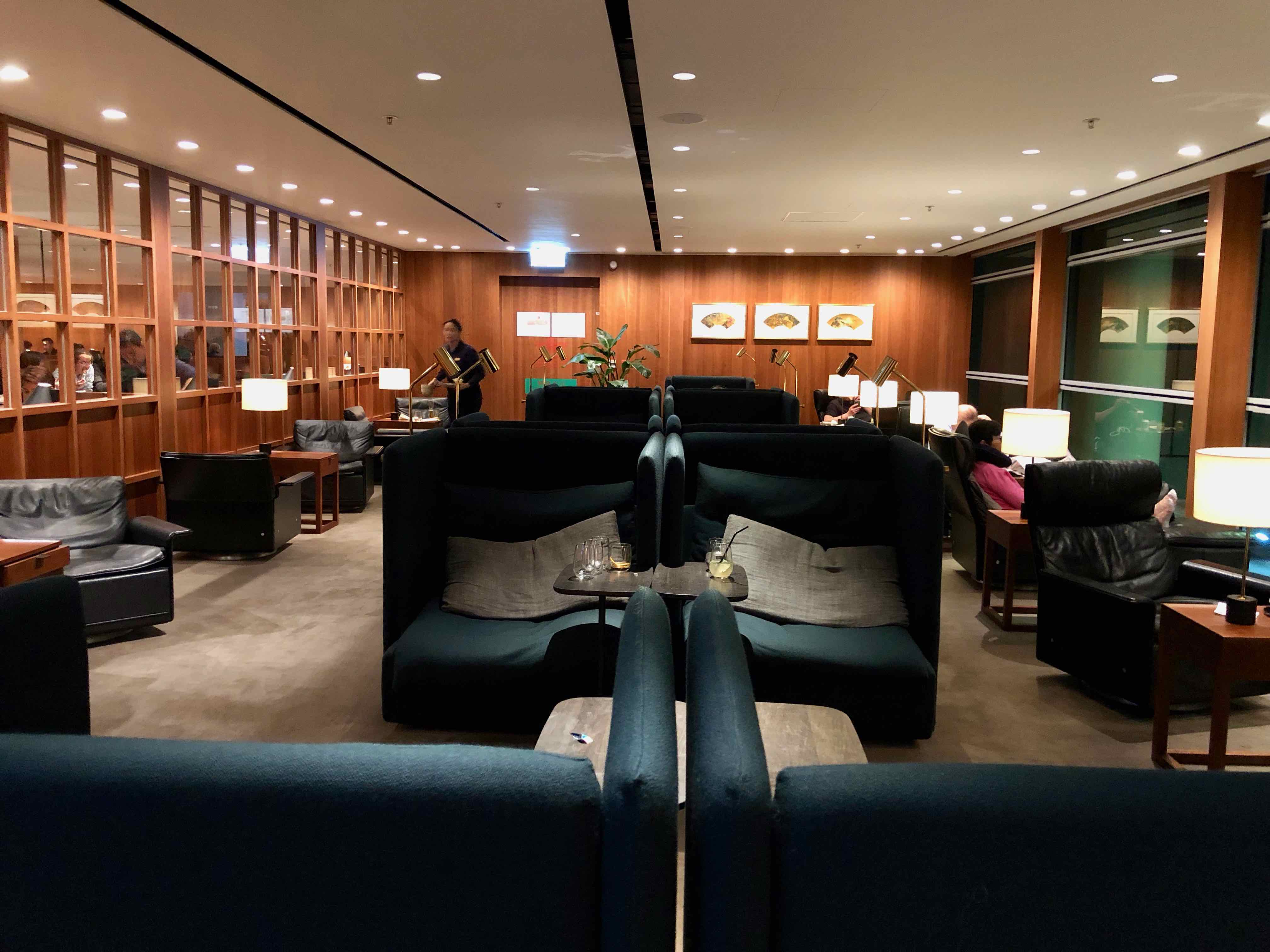 There are self-service drink stations scattered throughout the lounge.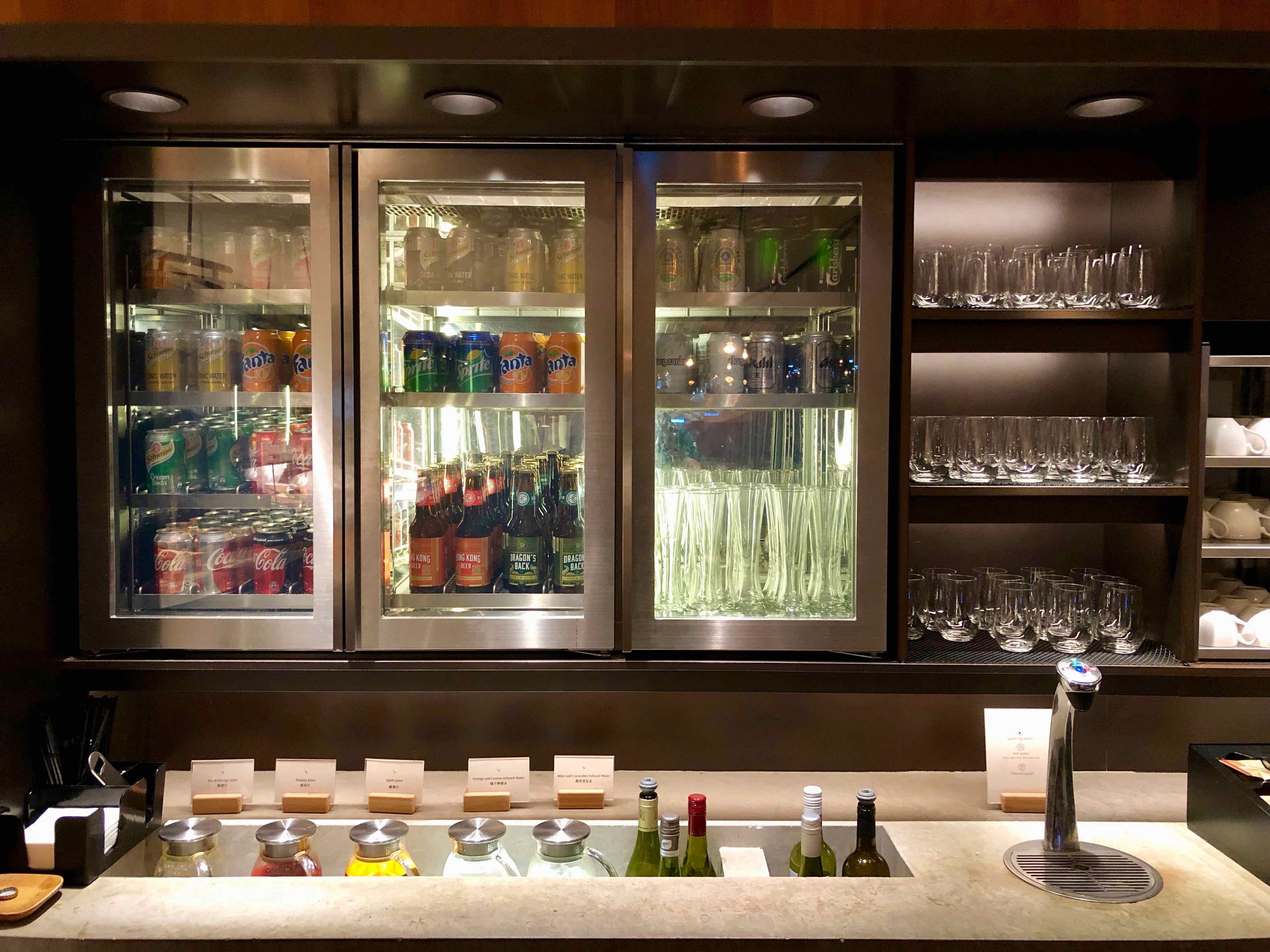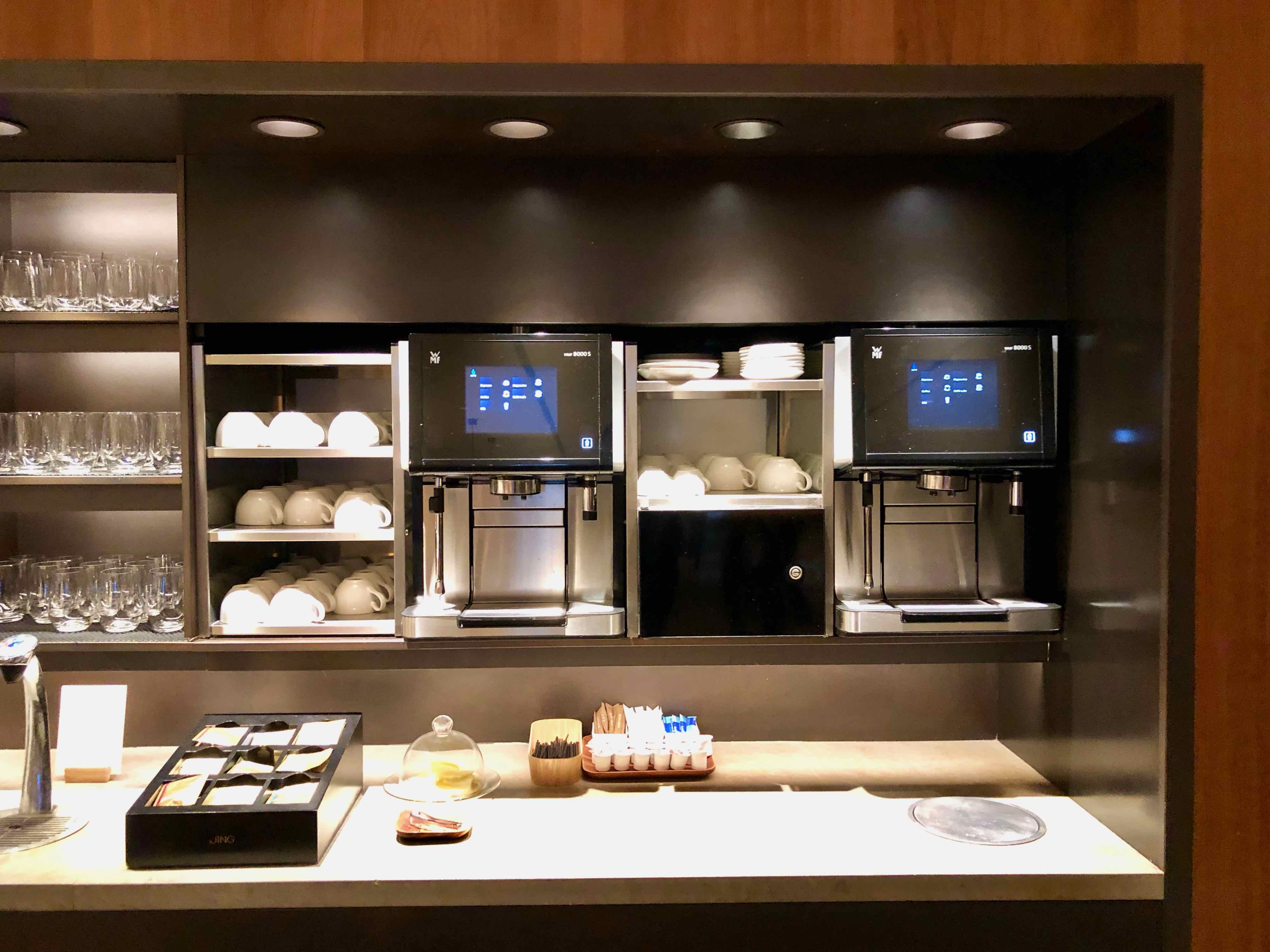 The lounge was ~20% full mid-evening on a Sunday.
Amenities
Yoga & meditation space
In a unique offering, there is The Sanctuary by Pure Yoga, which is a yoga and meditation space located to the left of the reception area. There are four sections in this space.
The first is a mini yoga room with four yoga mats and a TV to guide your practice.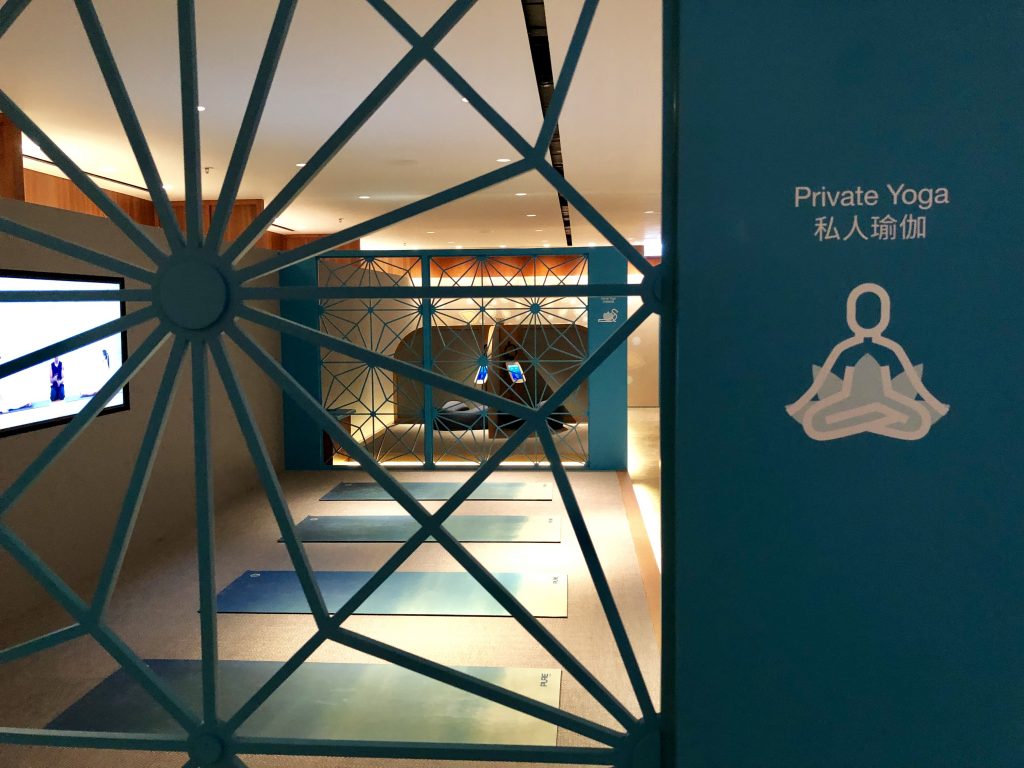 The second is four placards with instructions on how to stretch different parts of your body, e.g. neck.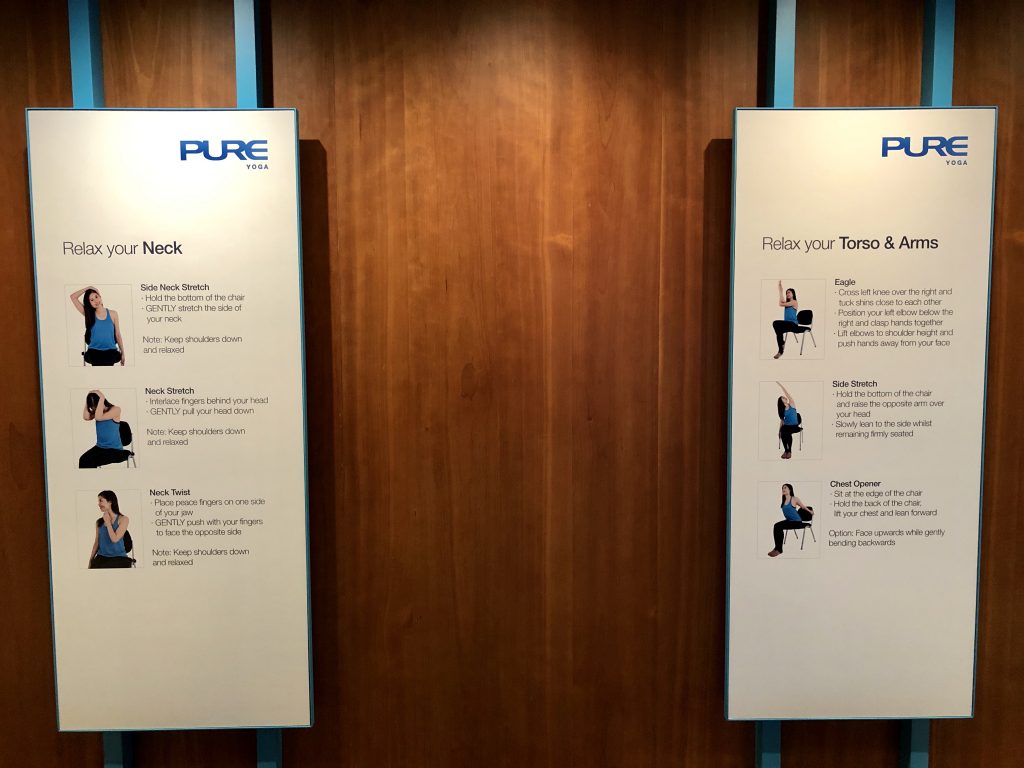 The third is four guided audio meditation pods with very comfortable seats.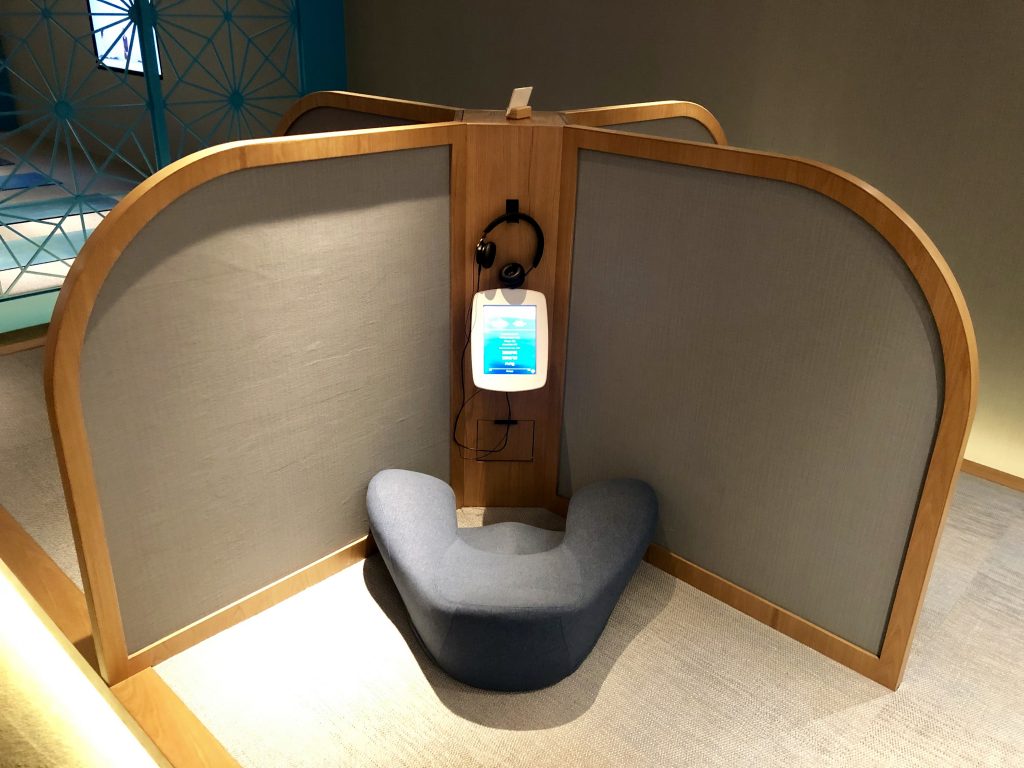 And the final (fourth) section is are three visual meditation placards with the same seats.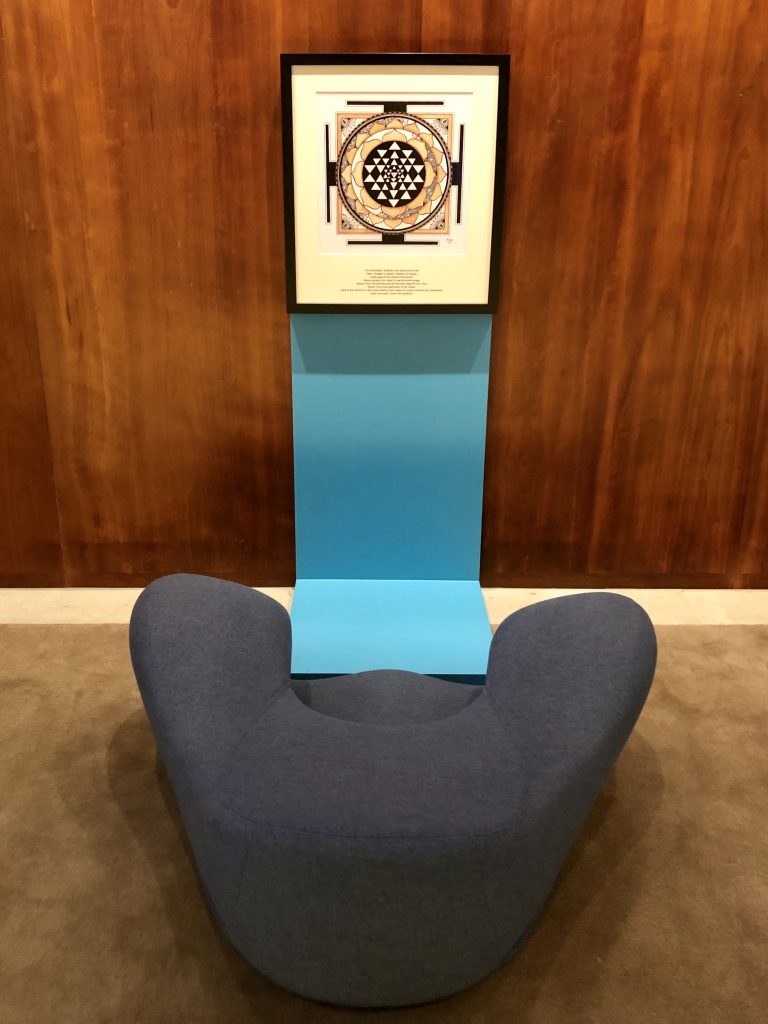 Other amenities
There is no children's area.
If you can't easily find power outlets, that is because they are kind of hidden—they're in the pull-out drawer at the tables. All are UK style, but you can borrow an adaptor from the front desk if needed.
There is a lot of reading material available.
The wifi was very acceptable, clocking speeds of 26/34 Mbps download/upload.
Lounge access options
By class of travel: Business and First Class passengers departing on Cathay Pacific, Cathay Dragon or a oneworld airline
By airline frequent flyer status: Marco Polo Club Silver and above travelling in any cabin on Cathay Pacific, Cathay Dragon or a oneworld airline
By airline partner frequent flyer status: Qantas Gold and above travelling in any cabin on Cathay Pacific, Cathay Dragon or a oneworld airline
By alliance frequent flyer status: oneworld Sapphire and above travelling in any cabin on Cathay Pacific, Cathay Dragon or a oneworld airline
Most of the passengers listed above and guest one other person into the lounge, except for Business Class passengers without status.
Cathay Pacific The Pier Business Class Lounge Hong Kong overview
was last modified:
February 15th, 2022
by
Related reviews
Summing up: our take
I would 100% recommend visiting this lounge. It is the best Business Class lounge I have ever been to.
I have never been in a lounge that is so spacious. Its layout is conducive to finding the mood you are looking for—whether that's eating, drinking, socialising or relaxing—and its style is on-point, with beautiful wood panelling.
What is great
Large space
Exquisite style
Friendly staff
Fast wifi
Varied and delicious food options
Unique tea room
Comfortable seating
Unique yoga and meditation space
What is not great
No children's area
Dim lighting
Supplementary images courtesy Cathay Pacific.
Cathay Pacific The Pier Business Class Lounge Hong Kong overview
was last modified:
February 15th, 2022
by