There are many beautiful beaches in the world, with powder-white sand and clear turquoise waters fringed by palm trees. You've no doubt visited a few yourself. But have you heard of the tiny Philippine island of Boracay? The azure waters here are so calm you can float your cares away while gazing at the sky. I do just that on my recent trip for Point Hacks (the life of a travel writer sure is tedious). And I'm here to report: the bliss is real.
Boracay lures you in with its stunning beaches and laidback lifestyle. The locals are lovely and the cocktails strong. Here, sarongs are considered actual attire, taxis are non-existent (grab an e-trike instead), and the balmy humidity bathes you in relaxation whether your temperament usually permits it or not.
And the sunsets. One of my all-time favourite travel memories is pulling up a pew at the Mövenpick's Sol Marina Beach Club for pina coladas at dusk. The sun casts golden orbs across the sky, illuminating the wispy clouds in ever-deepening shades of peach and lavender. My travel companion and I fall silent, our phones waving back and forth like the devoted forecasting a prophecy.
Happily, flying to the Philippines is simple on points – whether you're looking to save in Economy or splurge on Business Class. We do both – and flying Cathay Pacific Business is an absolute joy.
Here's our YouTube video, or continue reading below to learn more:
There's plenty to explore. To dive into the details of my 6-night Philippine adventure, click on the itinerary below. Then go forth and replicate at will!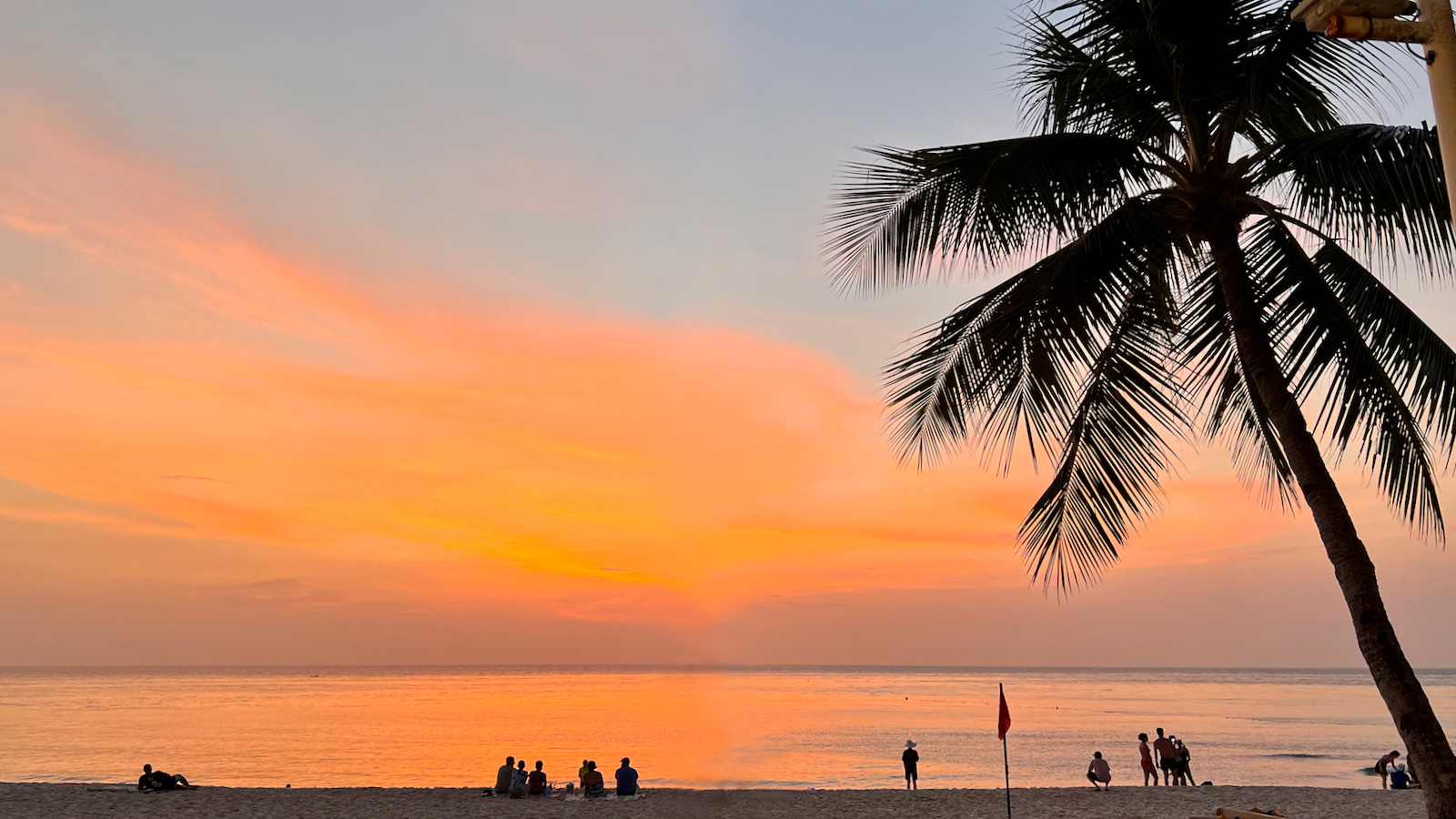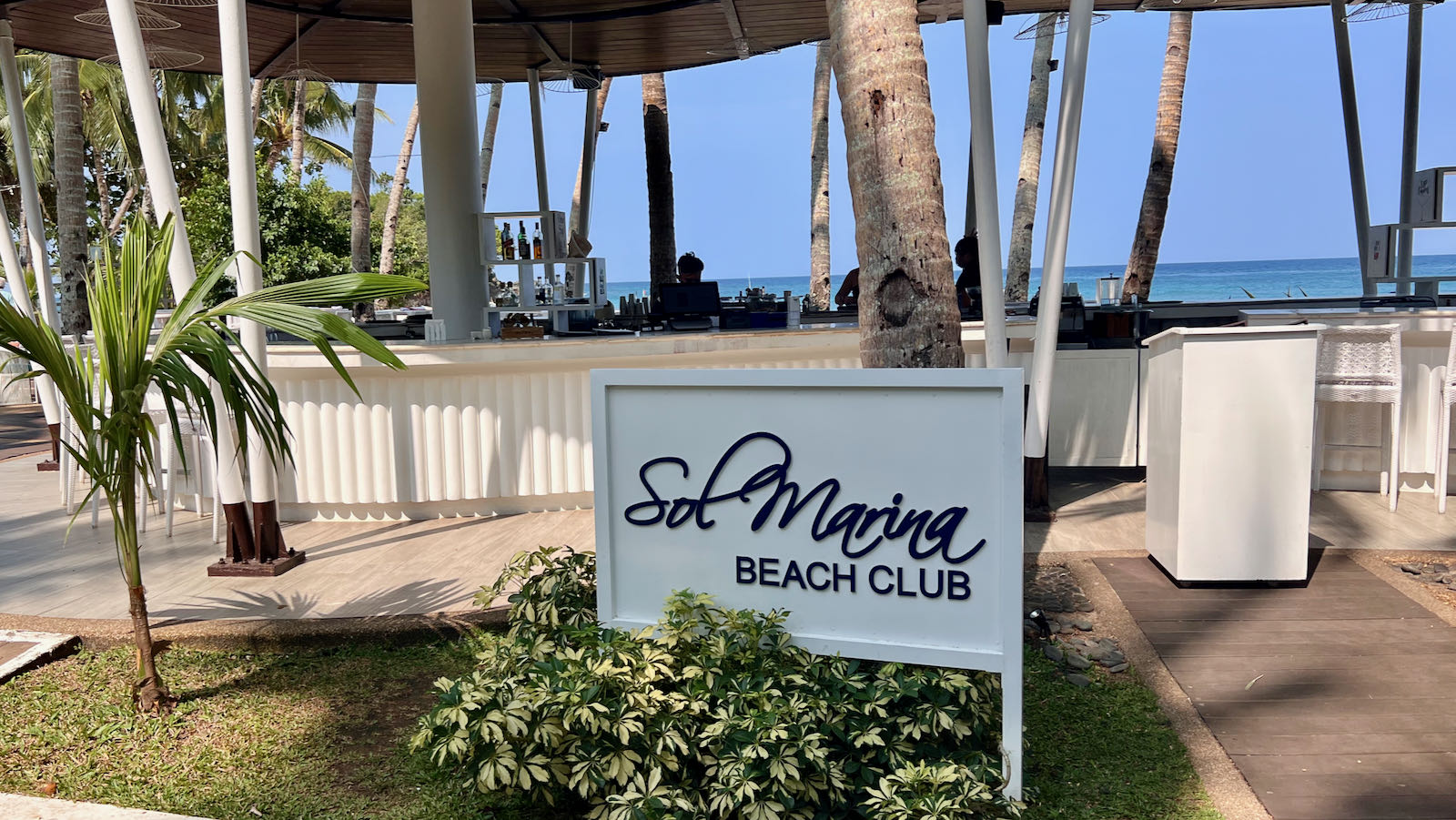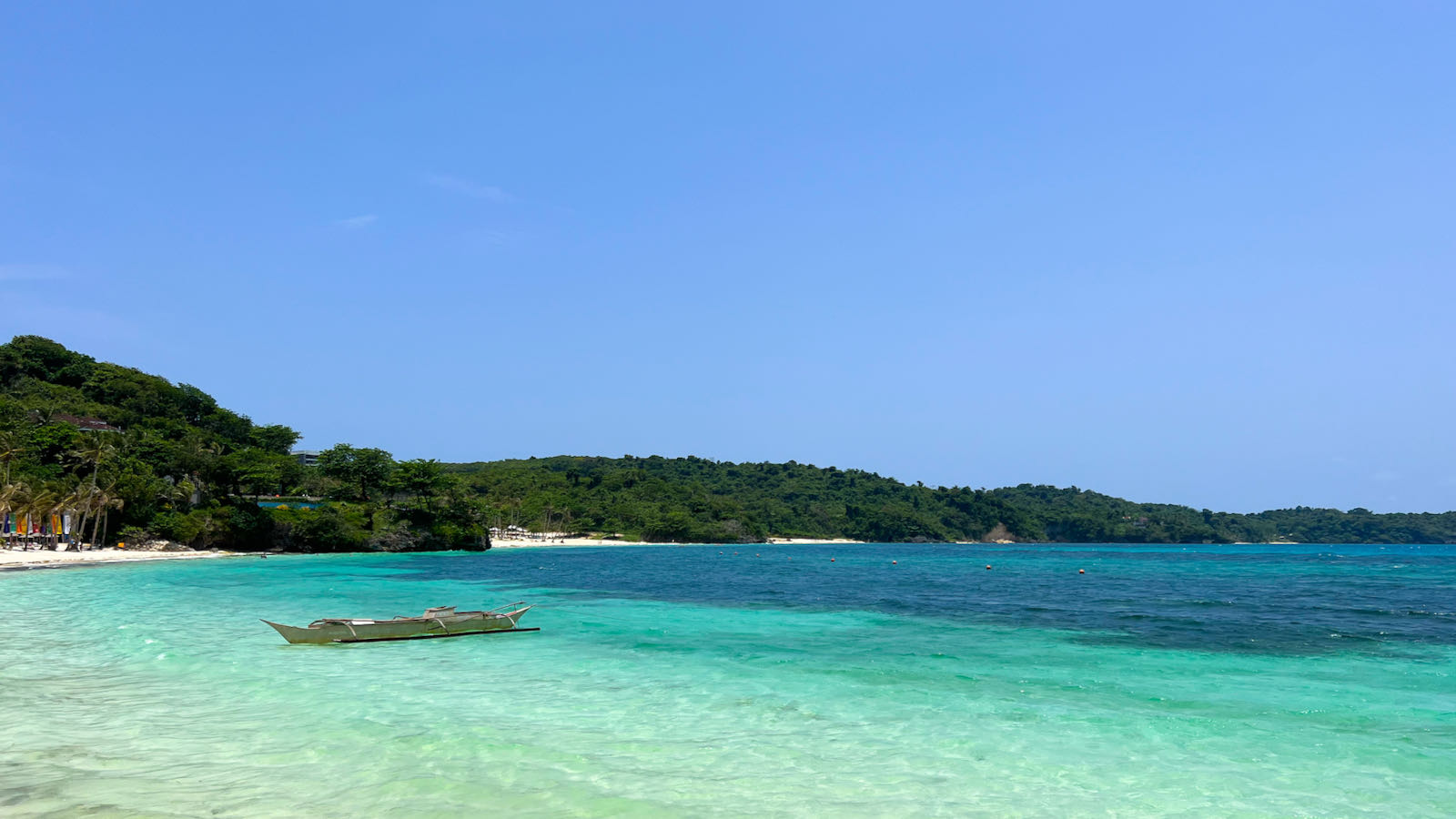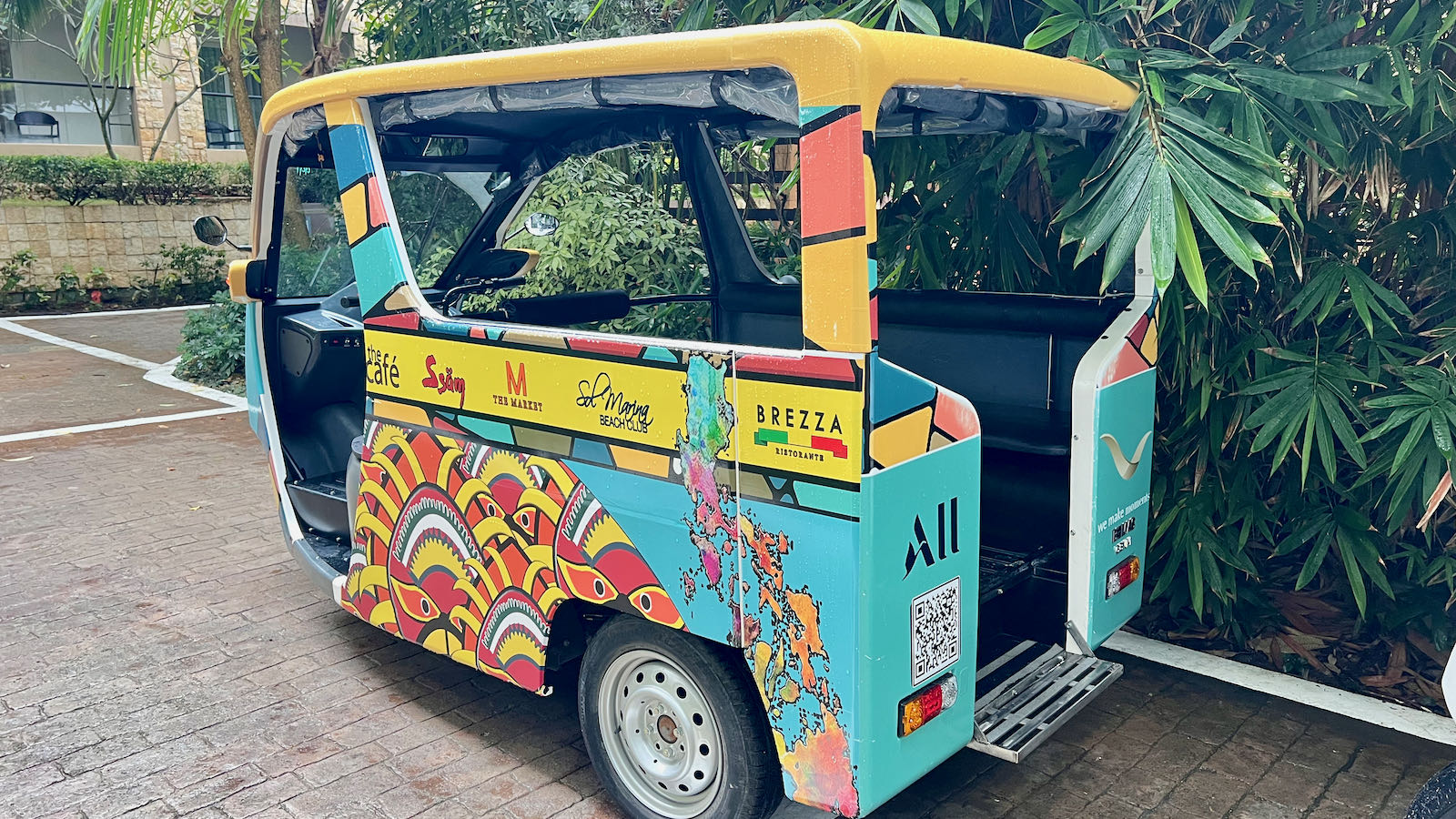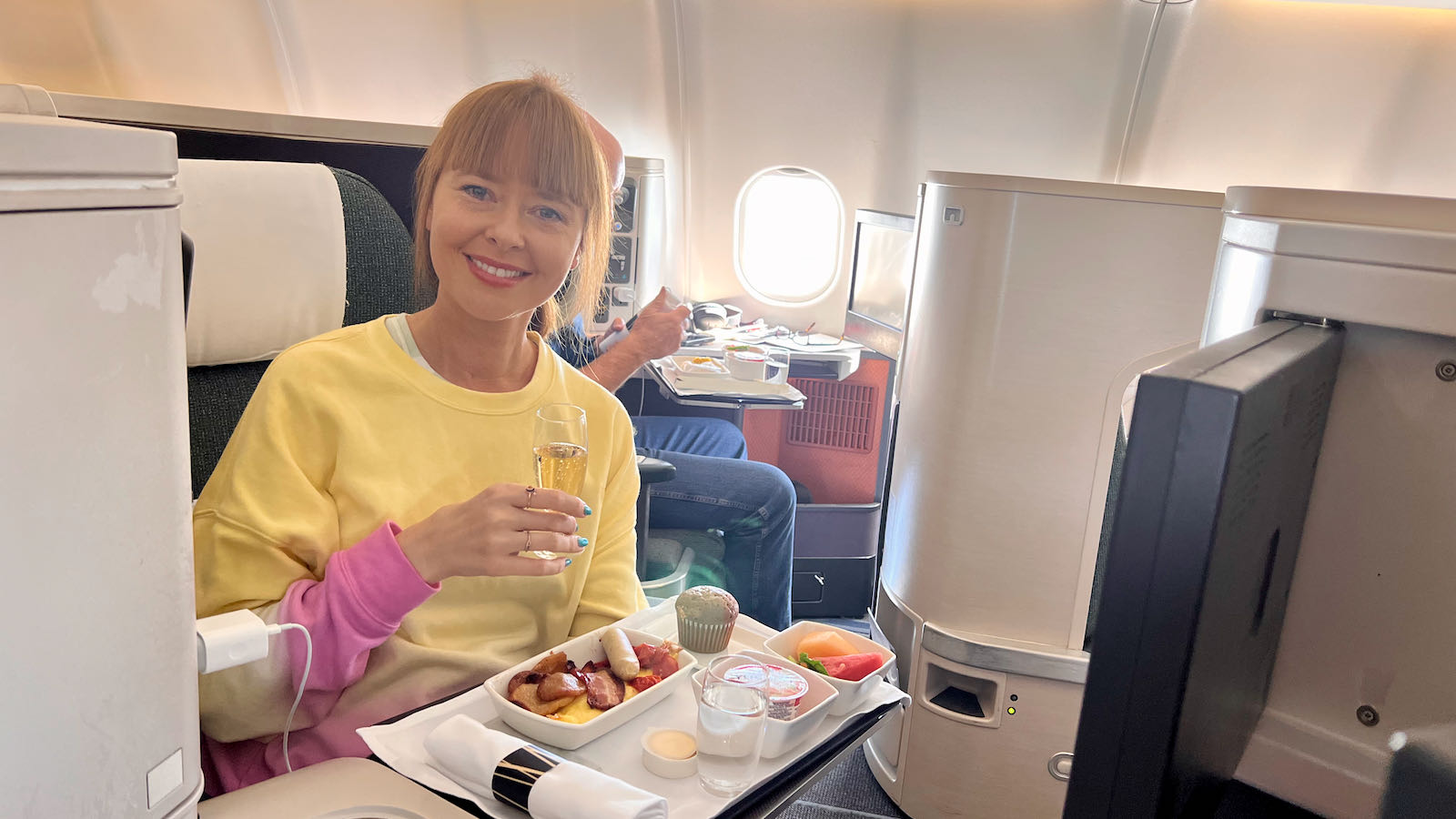 Exploring Boracay
We arrive in Boracay by private speedboat after a quick flight from Cebu aboard the endearing Cebu Pacific. (Cabin crew host a trivia game over the speaker, with prizes for the three ecstatic winners). We've booked a transfer through our resort the Mövenpick, ensuring we glide past passengers on the slower local ferry. The darkness only adds to our sense of anticipation.
On our first day in Boracay, we hit the island's activities hard. This includes a wander through the alleyways of Station 2, a stress-melting massage, cheeky beachside cocktails at noon and a divine swim on White Beach. Later, we take a paraw cruise aboard a traditional Filipino yacht. It's just the two of us and the four crew. Two nets dangle over the open ocean, and we lie back as we whip over the waves, bathed in sea spray. I'm scared and excited all at once.
The next day we devote to beach lazing. The water's so heavenly I'm already in decline about leaving tomorrow. Lunch at beachside Sunny Side Cafe is delicious, with the purple ube pancakes – a type of yam – delivering a tantalising mix of sweet and savoury. There's a queue when we arrive so we head out to the water, and a staff member comes to find us when our table's ready. Just another example of winning Filipino hospitality.
After lunch, we hire a clear crystal canoe – a must in Boracay – for a paddle in the turquoise waters. We watch fish dart beneath our feet as we attempt to burn off our indulgent meal. That night, we head to the rustic Dinibeach Bar for sunset cocktails, our feet caressing the sand. But beware – those mai tais are strong! There's a sense of generosity in Boracay, and this extends to the spirits lacing your drink.
You know a place has moved you when you're already plotting your return before you've left. Boracay's still calling me, and I plan to answer that call as soon as I can.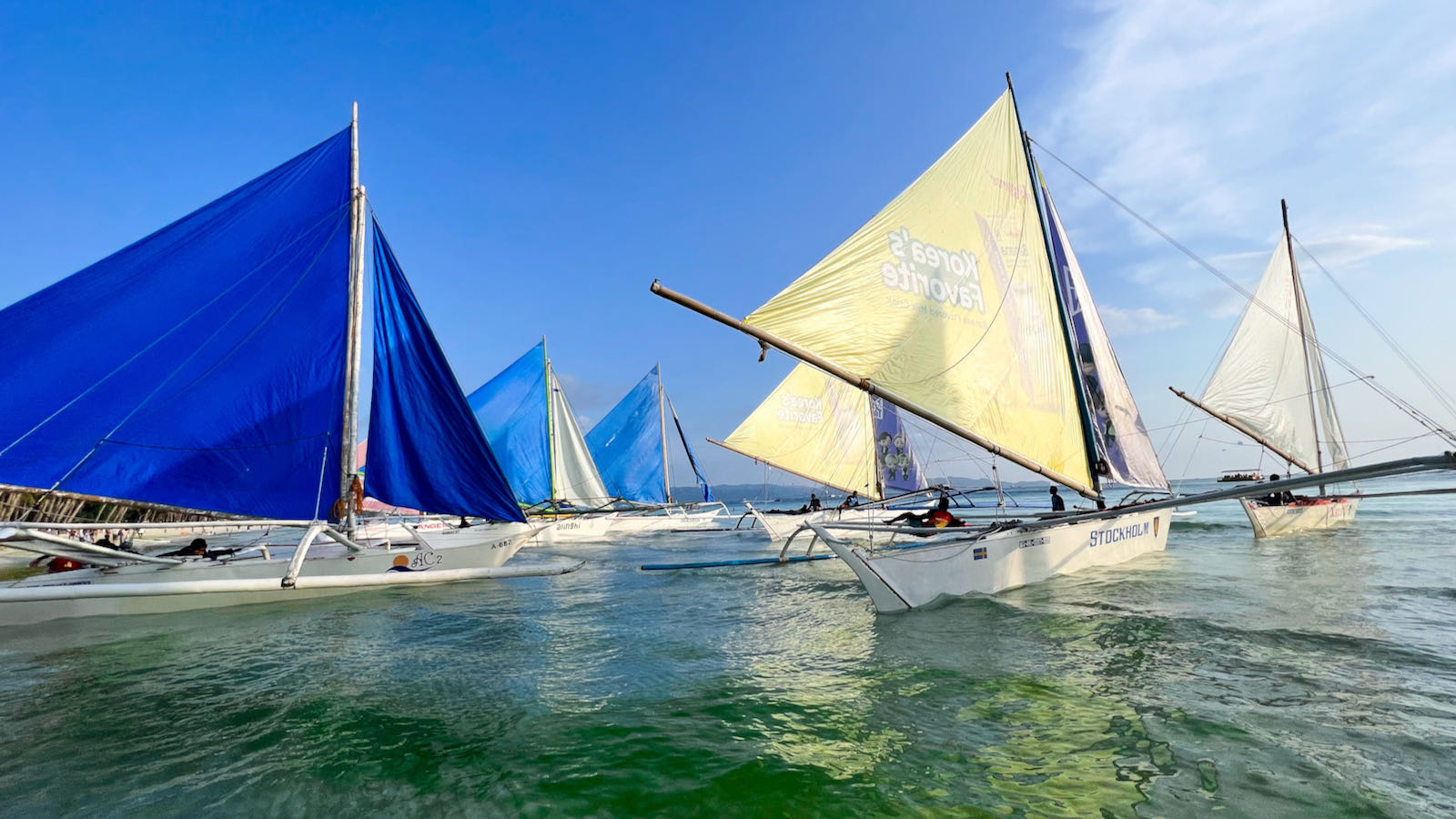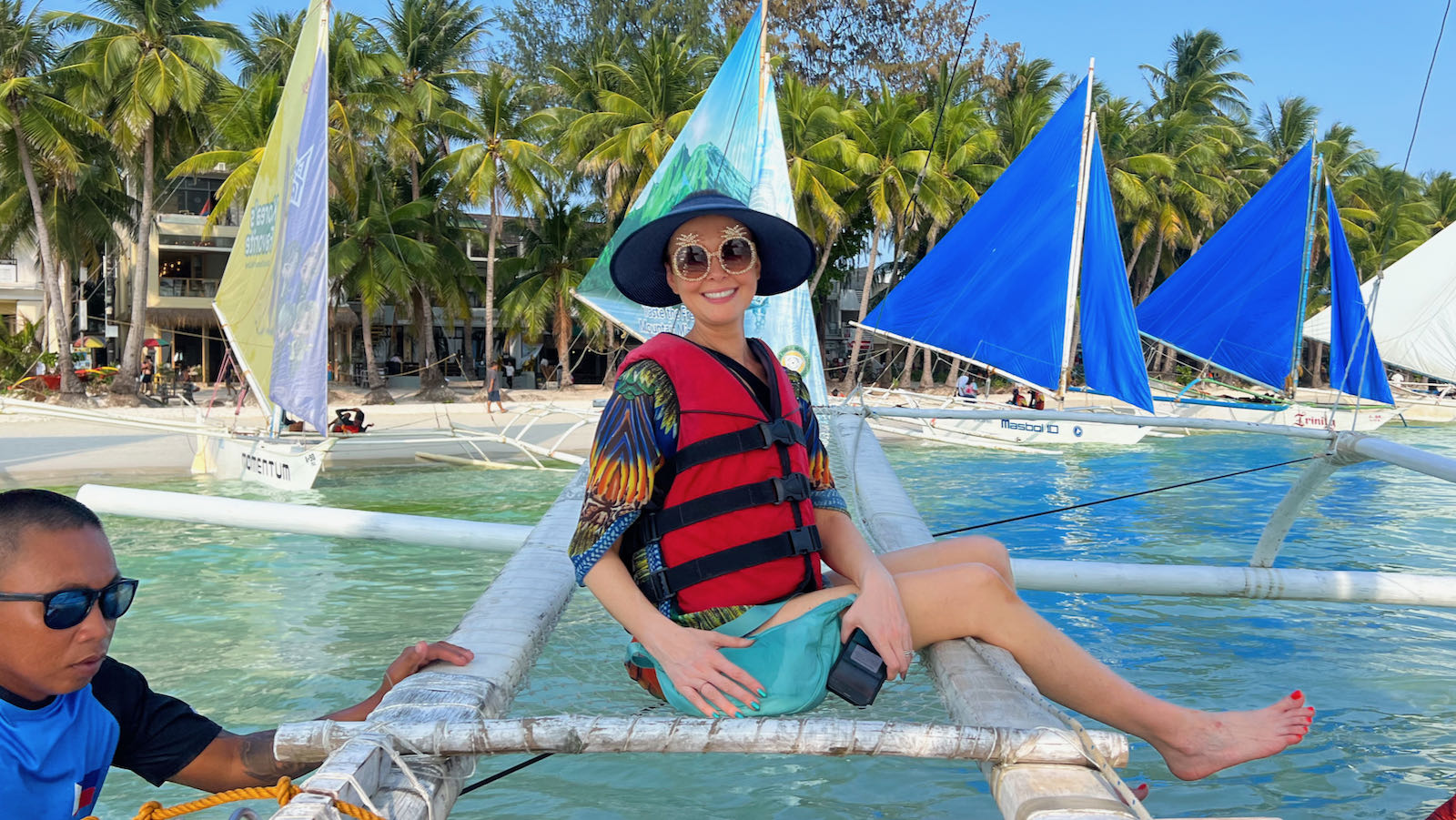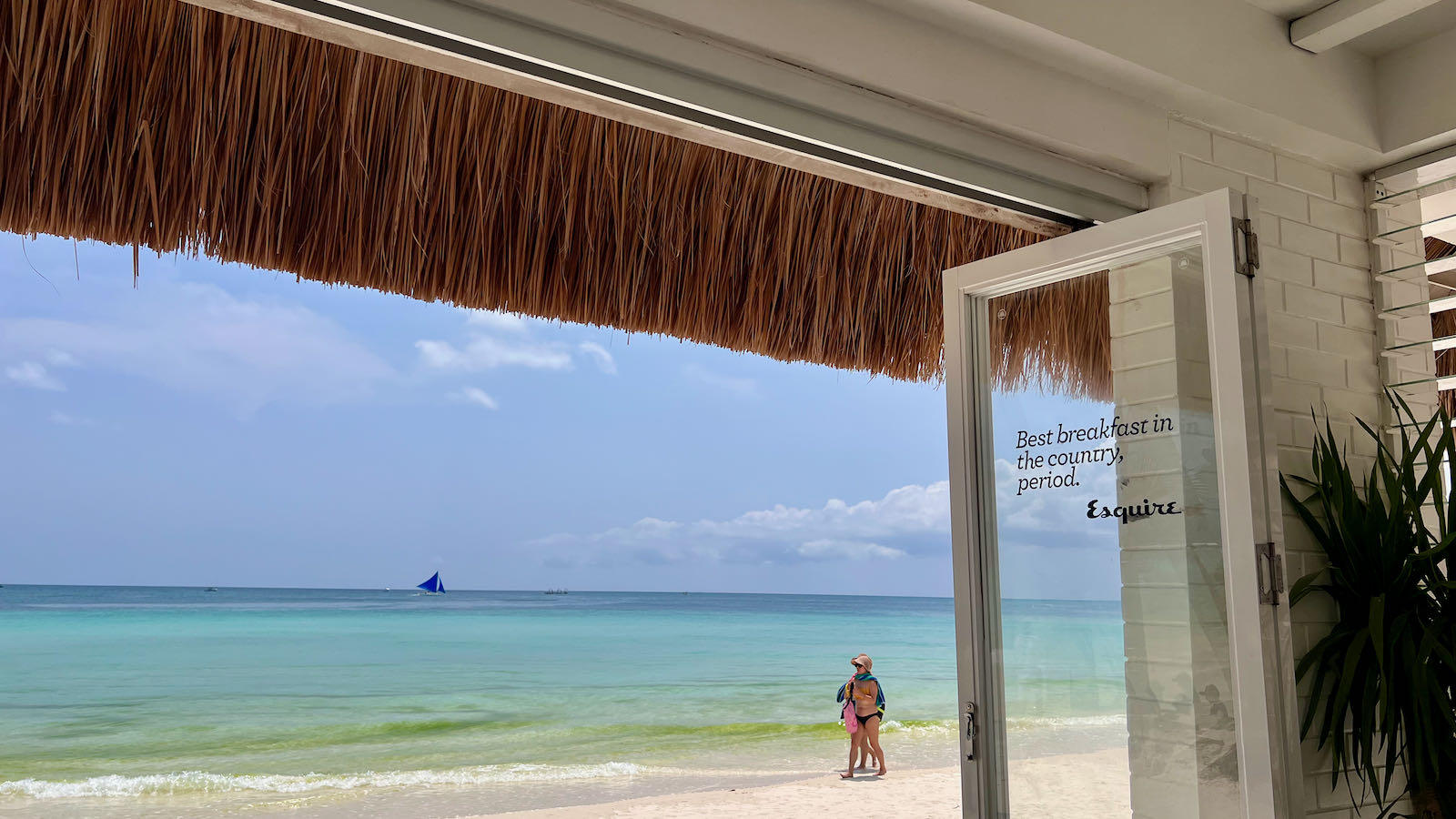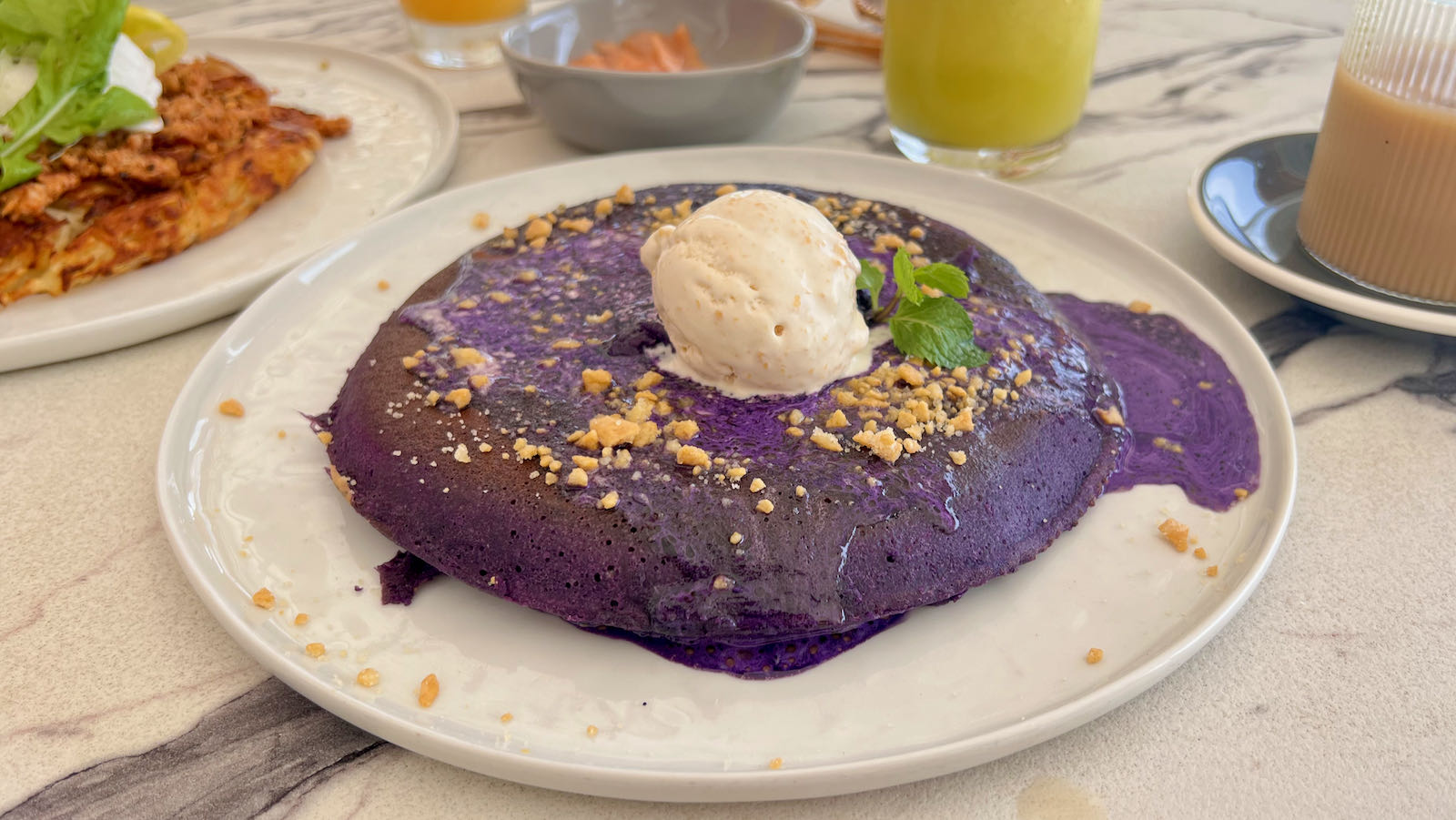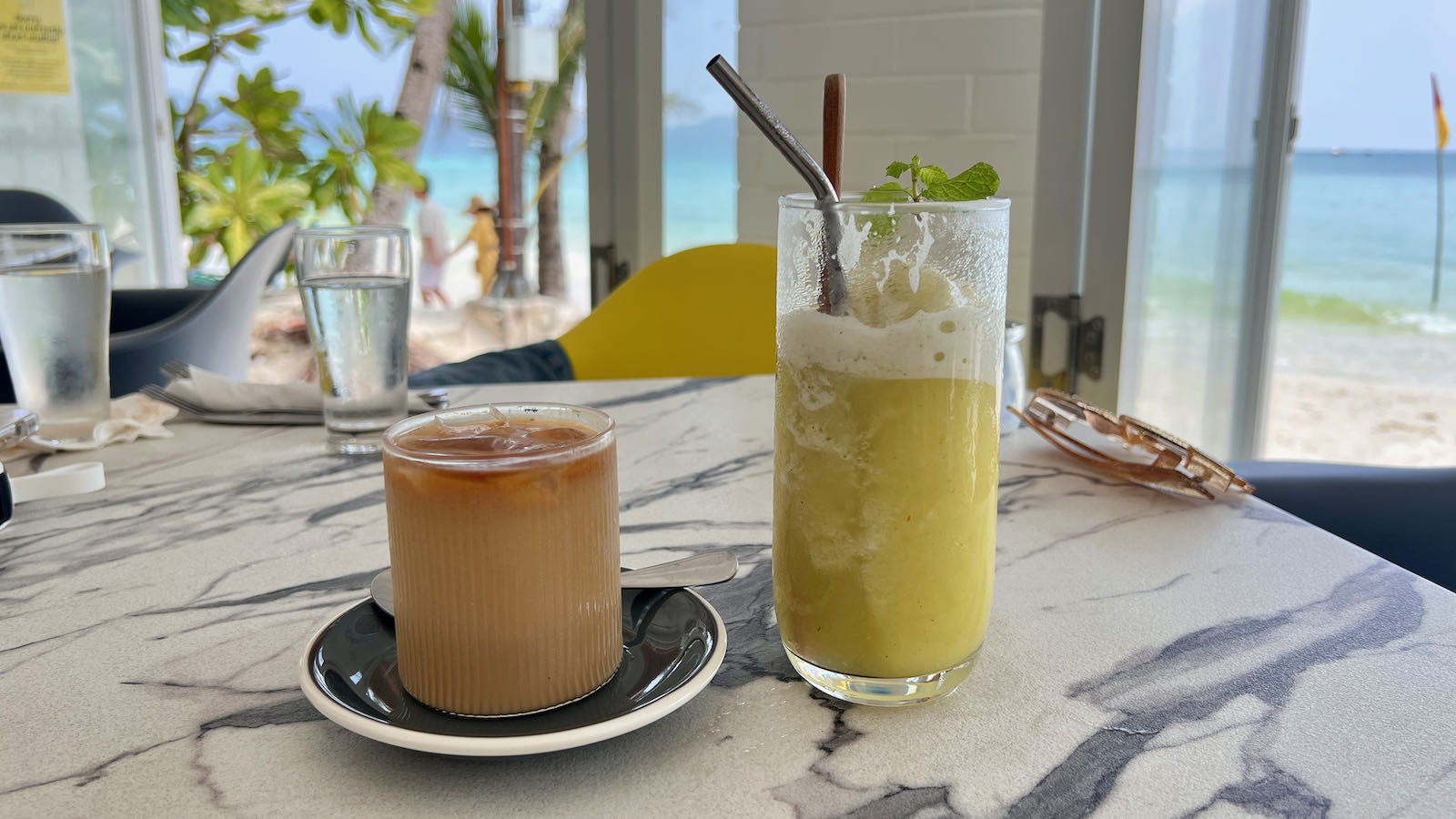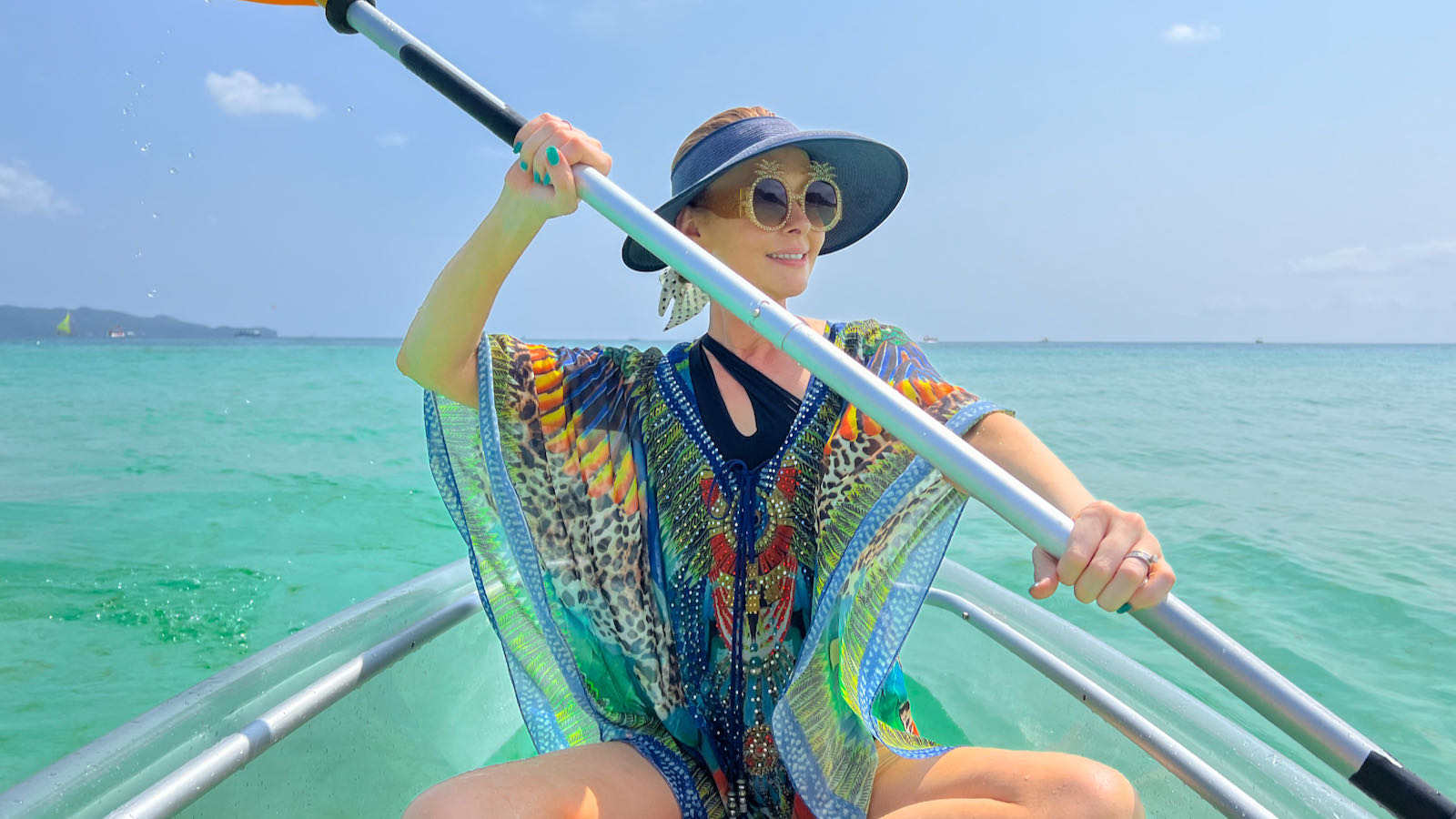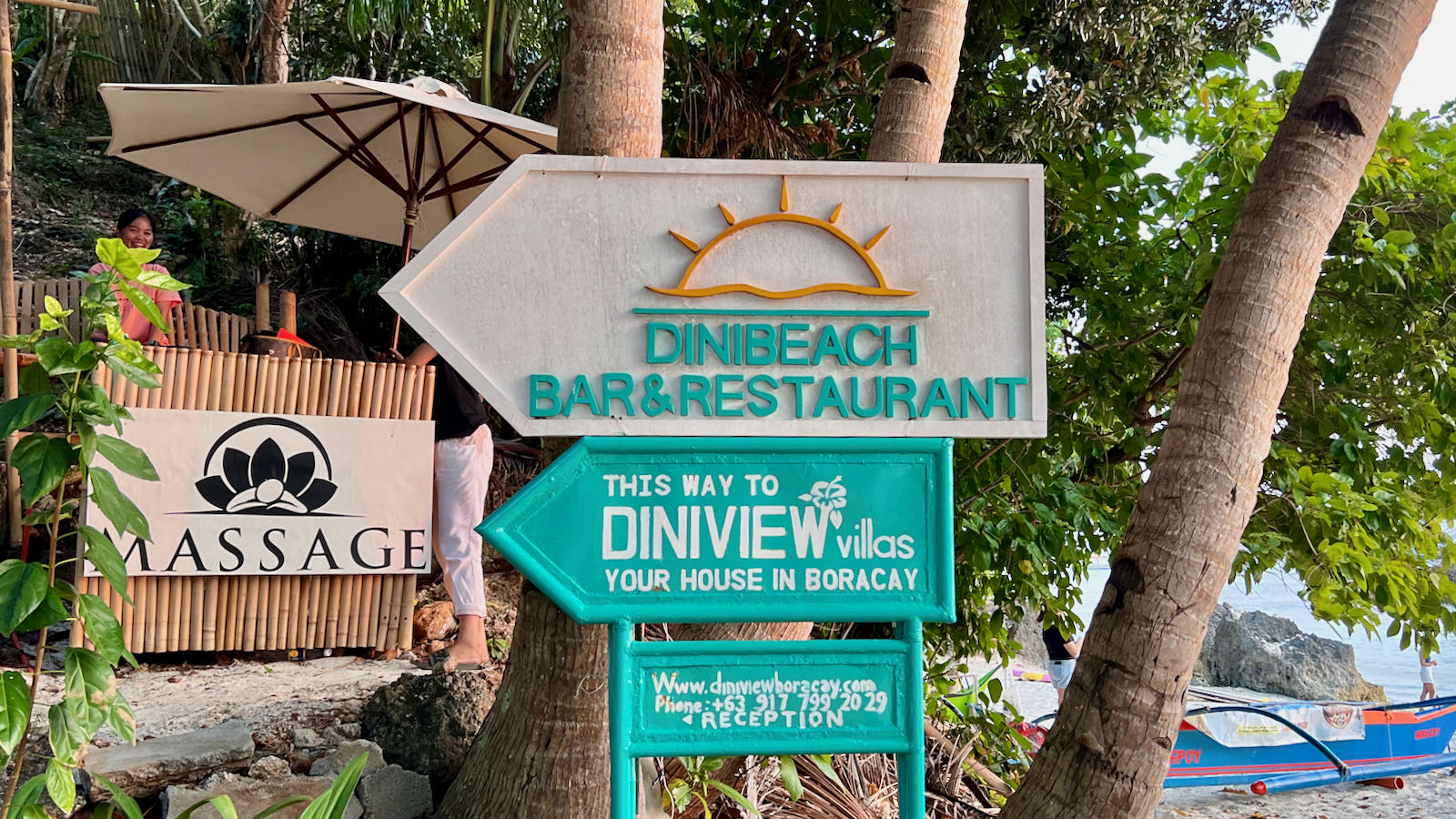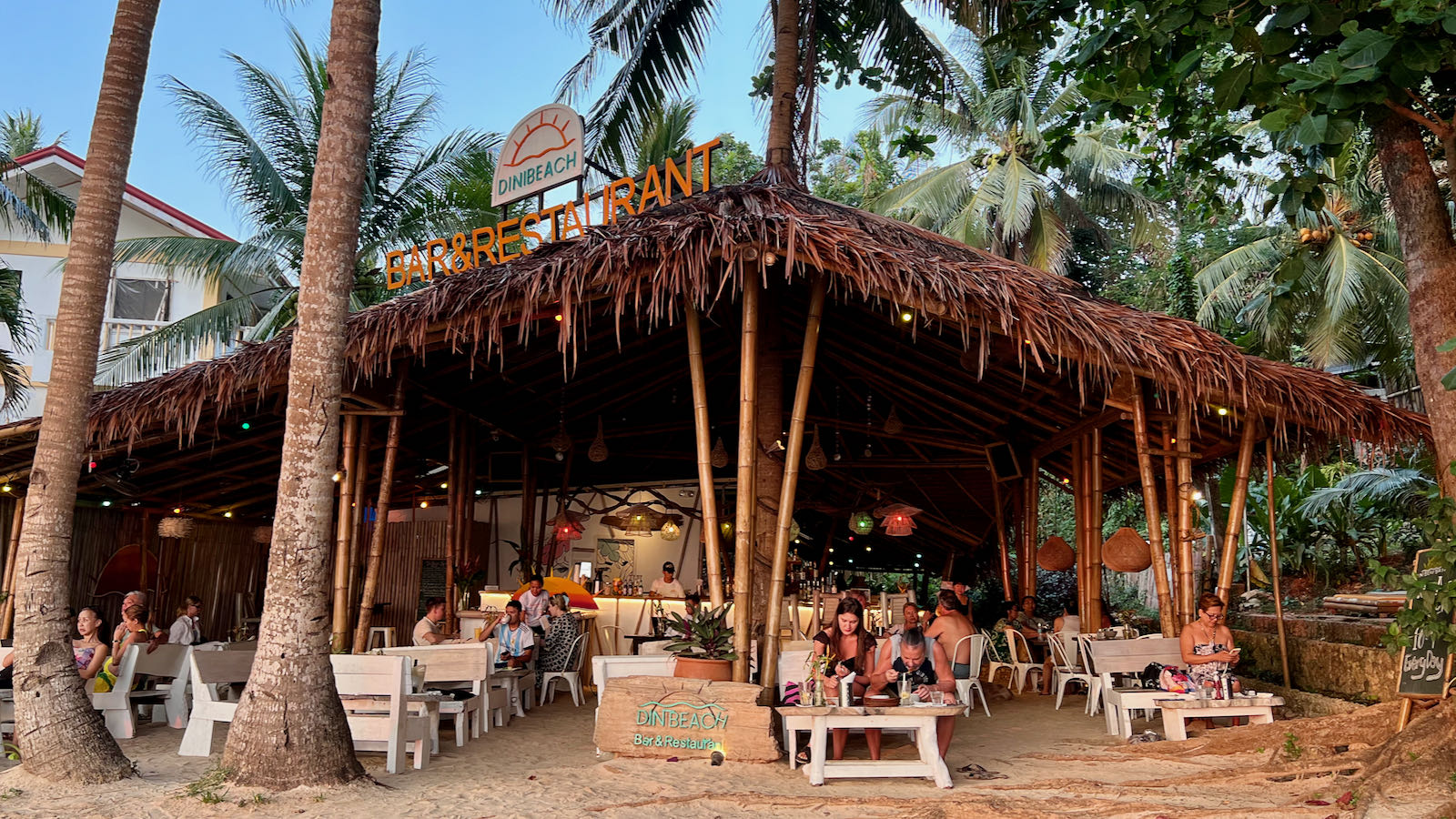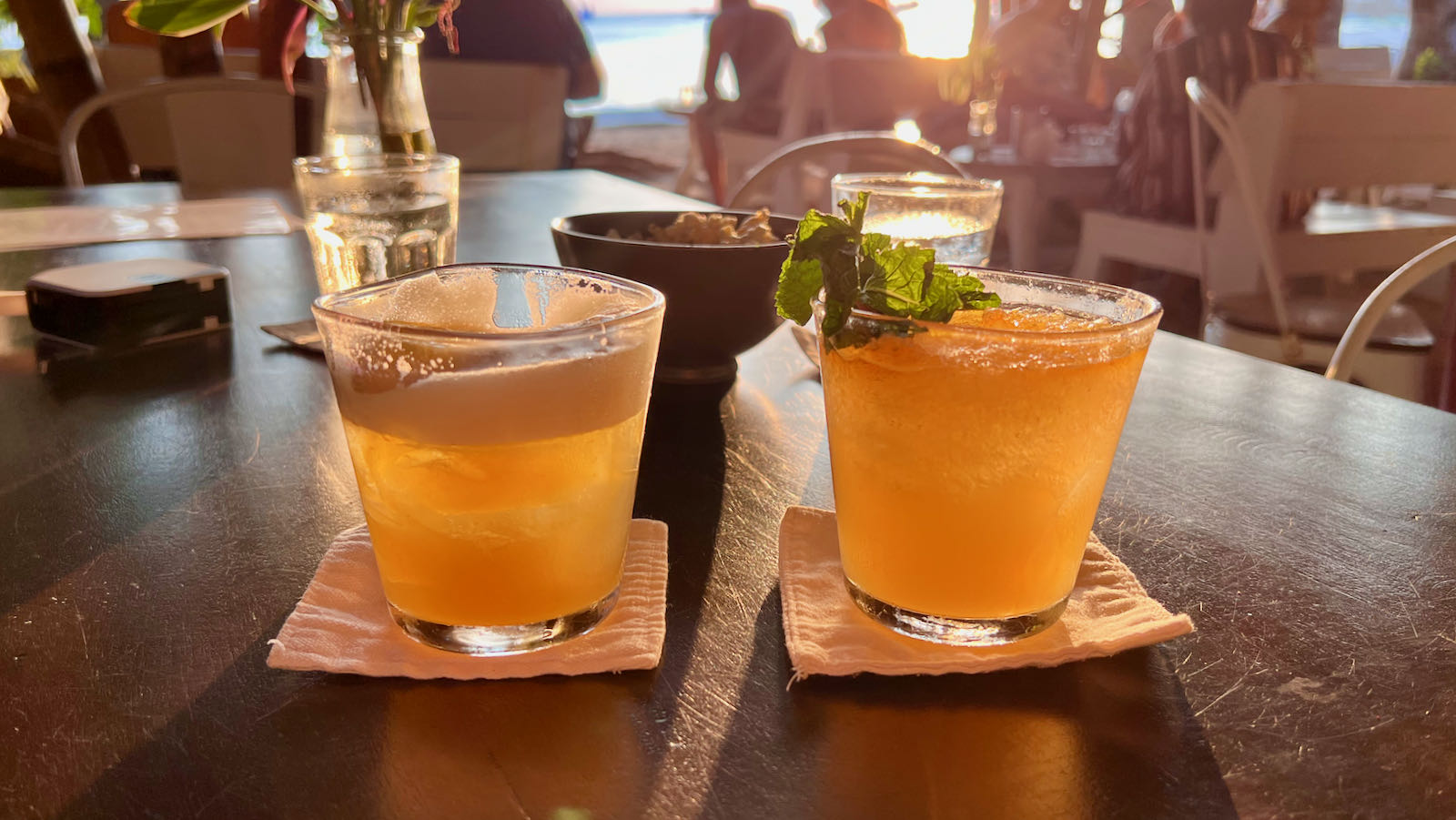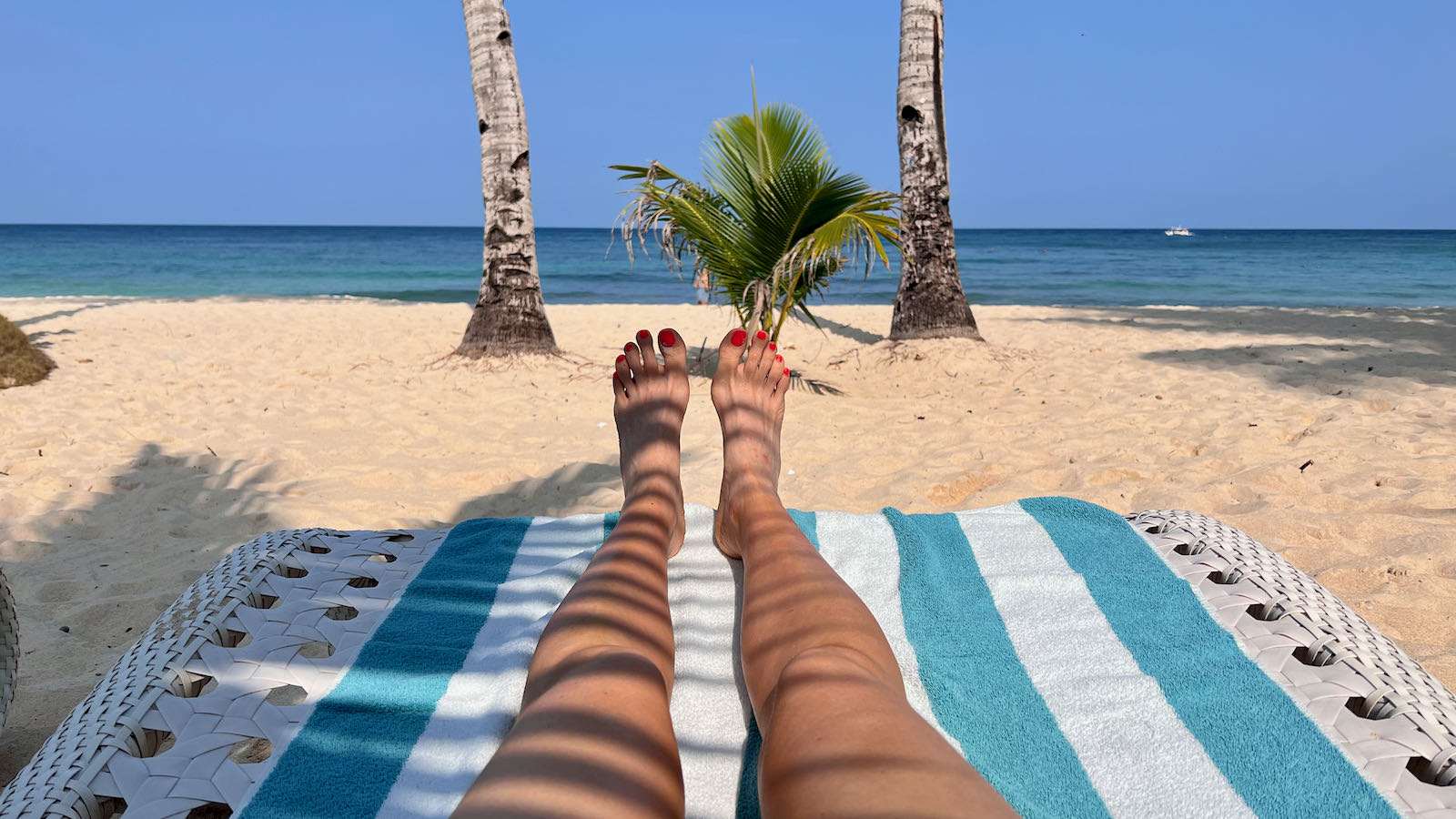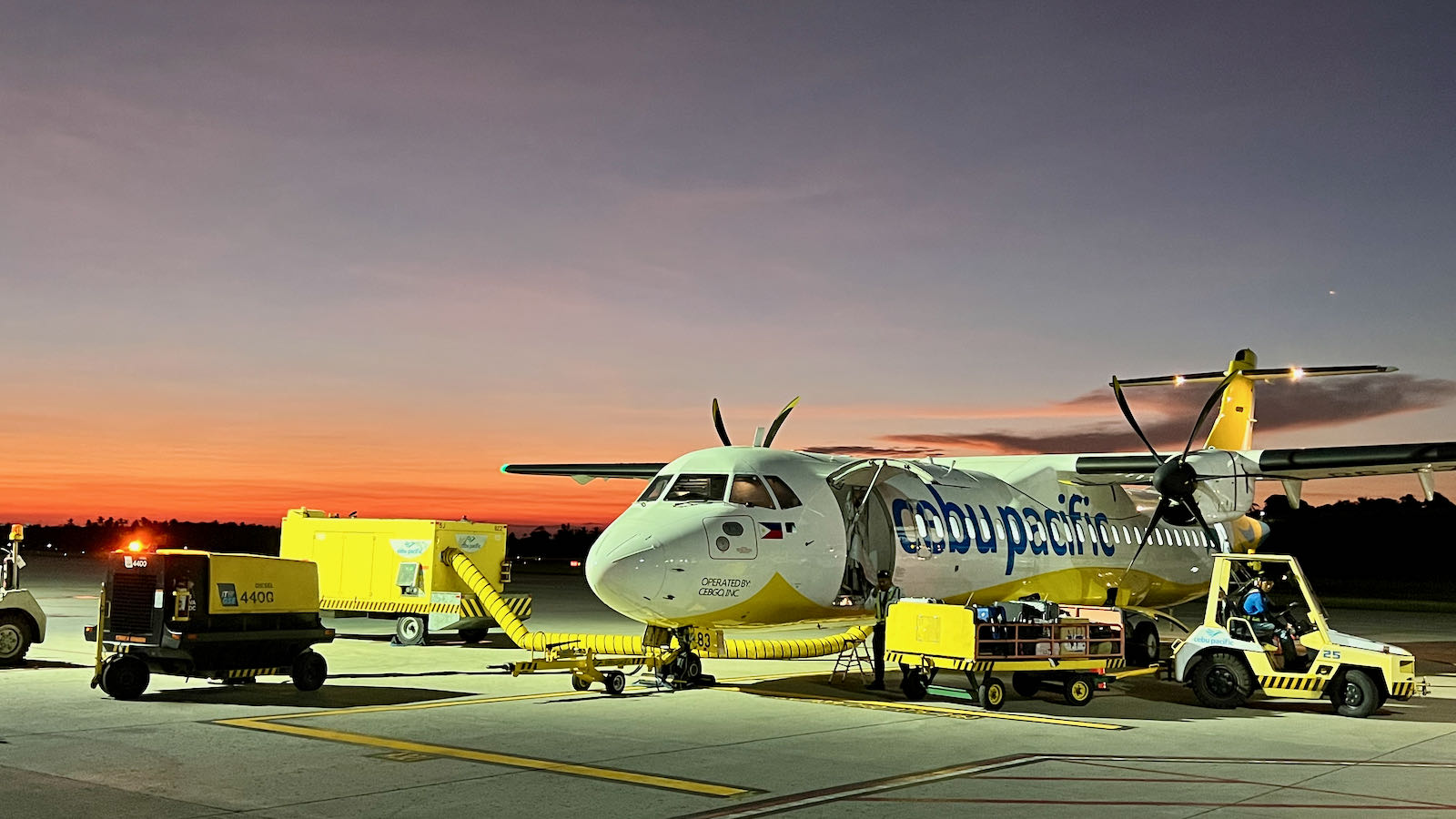 Delicious dining in Cebu
Unlike Thailand, for example, the Philippines isn't known for its cuisine. So I'm deliciously surprised to enjoy a number of great meals in Cebu.
Pork lechon – a type of juicy roast pork served with crisp skin and gravy – is everywhere here. It's a source of pride among most Filipinos, whose eyes light up when describing its salty goodness. And there's nowhere better to try it than House of Lechon. A whole roast pig greets you at the entrance, whose belly serves up the most mouthwatering roast pork of my life.
For high-end European from a Michelin-starred chef, head straight to The Pig and Palm. The signature brioche loaf with thyme-spiked chicken butter melts in the mouth – where it lingers for minutes afterwards. Those with deep pockets should hit up the wine list, whose back-vintage French wines from the 1990s are a rare find.
Speaking of deliciousness, cult Filipino chain Jollibee dishes up cracking fried chicken and scrummy burgers. There are outlets everywhere in Cebu and Boracay, so you're never far from a naughty fast-food meal.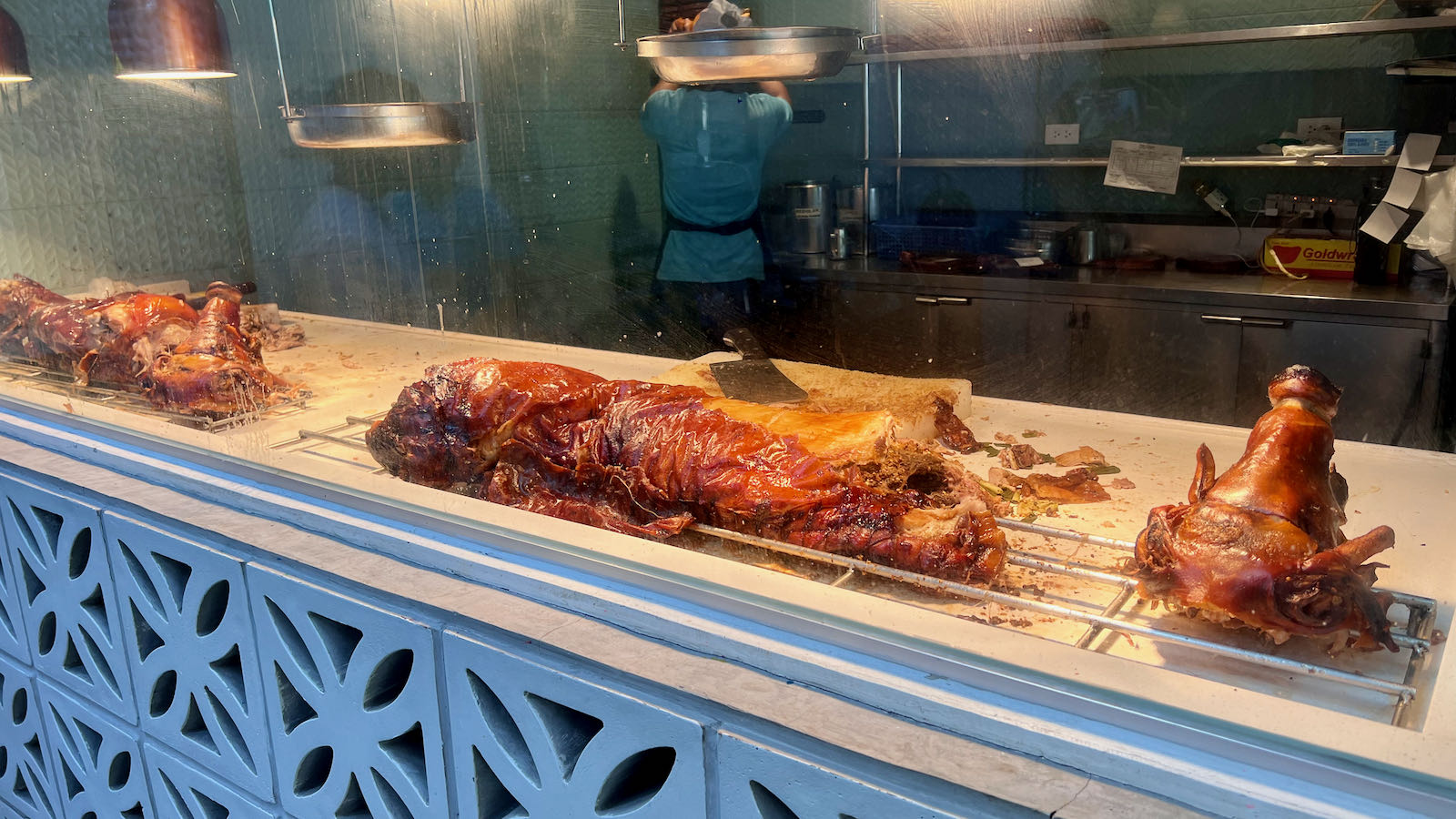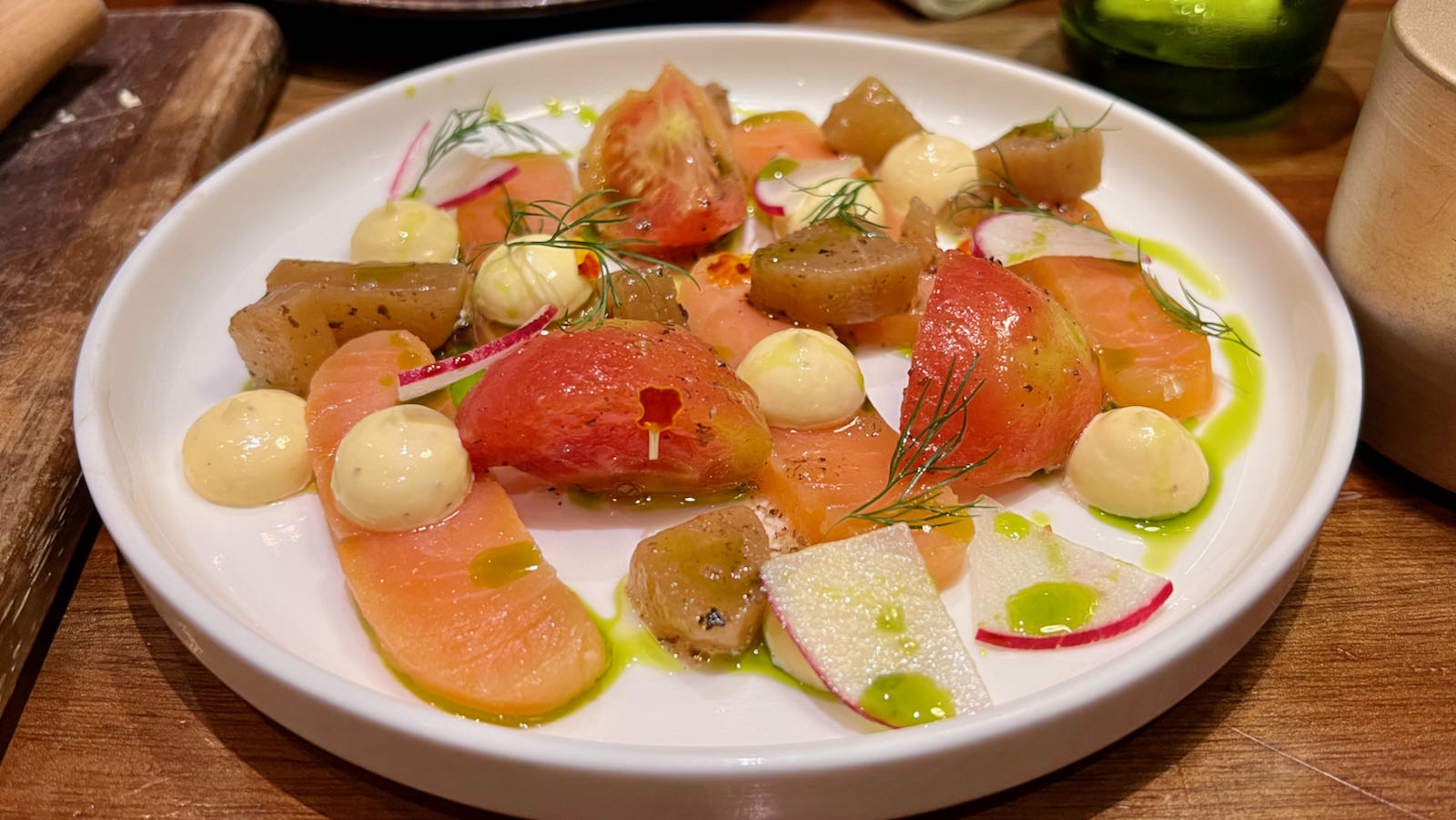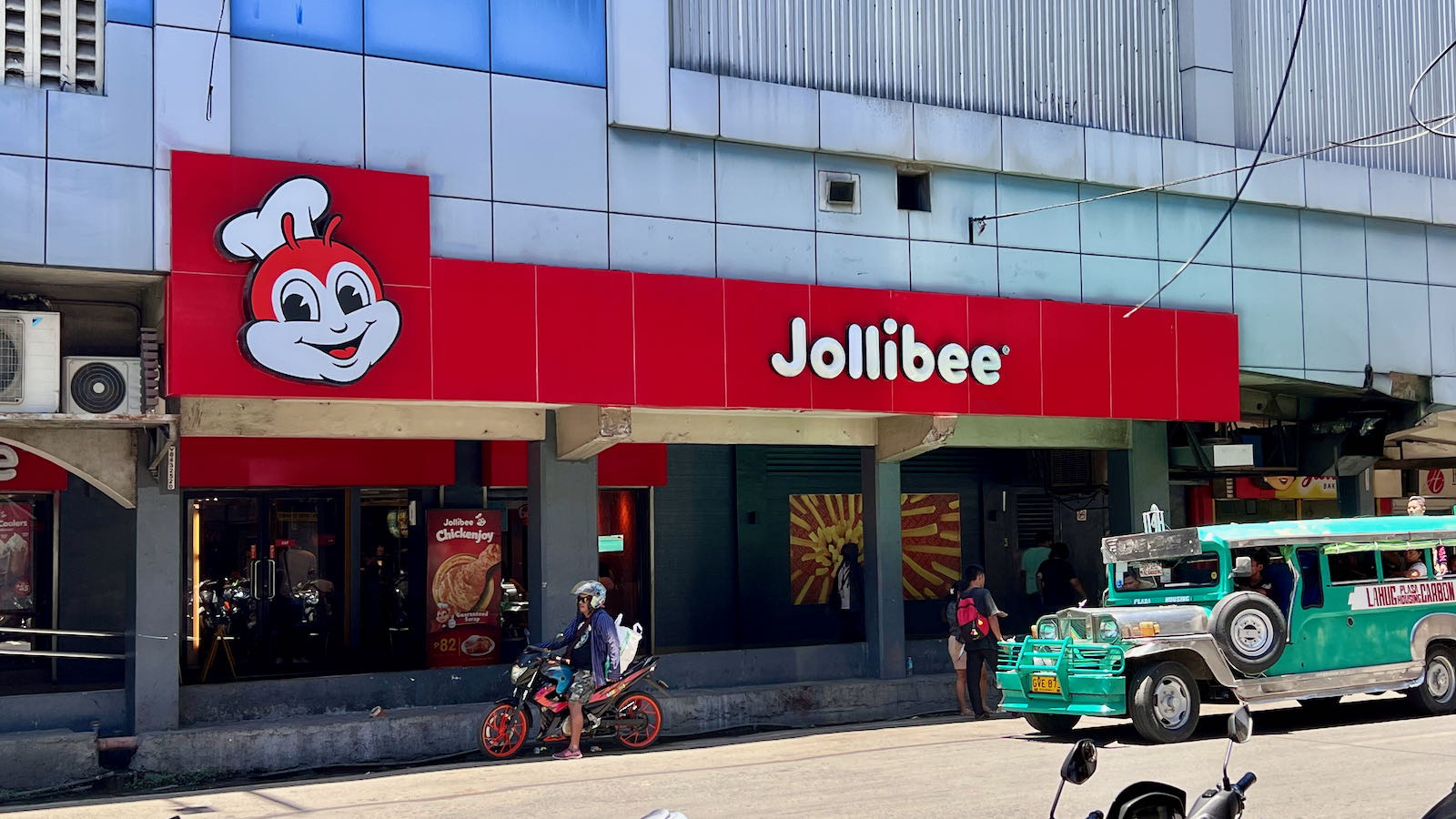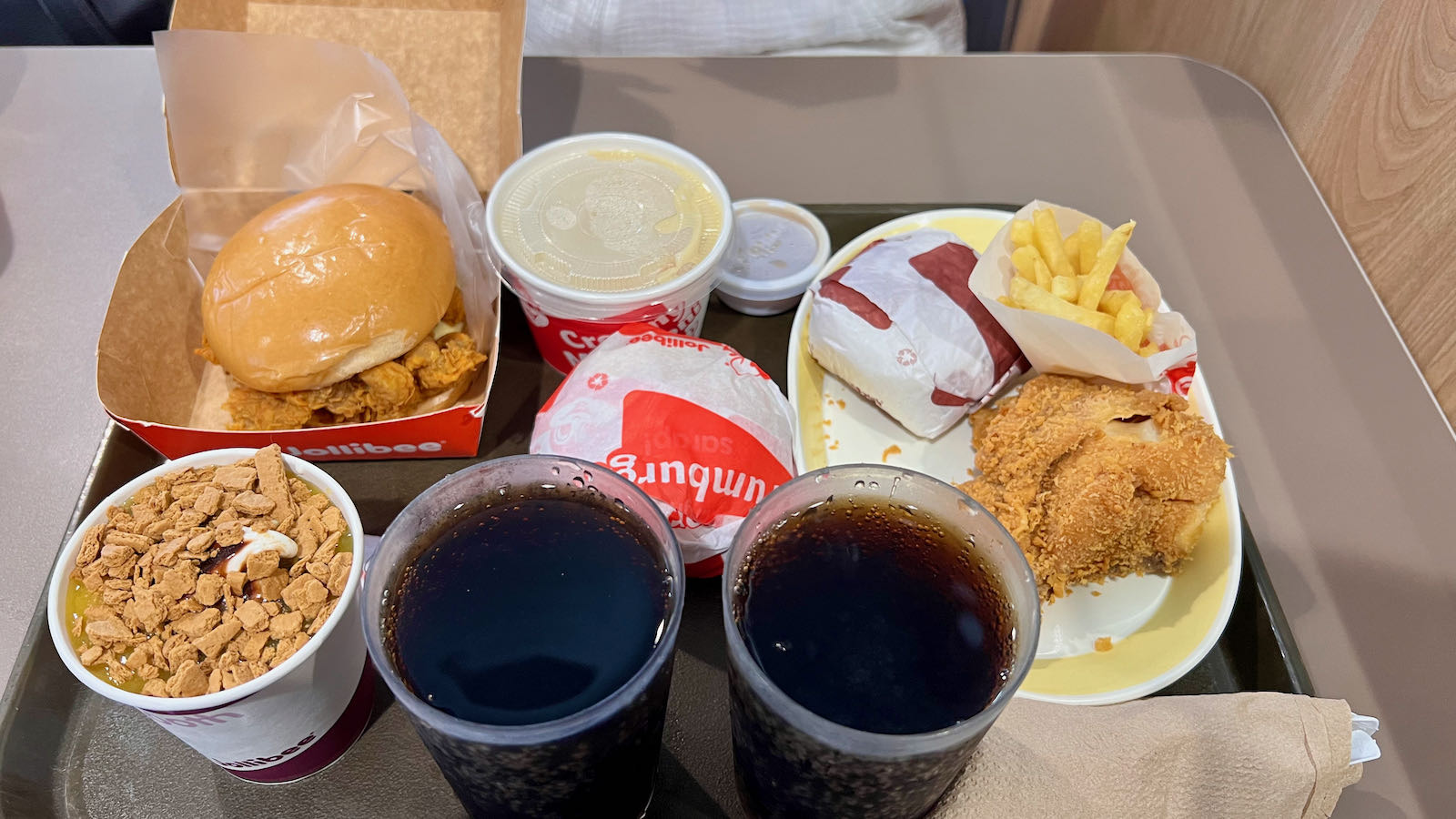 Ad – Scroll down to continue reading.Minimum spend, terms & conditions apply.
An indulgent journey
The highlight of our return flights to the Philippines is undoubtedly the Cathay Pacific Business Class leg from Hong Kong to Cebu. Breakfast at Cathay's incredible The Pier Business Lounge in Hong Kong lingers in my memory, a mix of free-flow Champagne (the bar's open all day!) and a tasty Western breakfast. The lounge marries moody lighting with a series of bespoke spaces, including a quaint tea room and both Western and Chinese dining spaces. I'm devasted we've only got an hour to spare before our flight. In fact, The Pier is so great it ranks among my favourite lounges in the world.
On board Cathay's A330 Business cabin, we're treated to pre-takeoff Champagne – one of my favourite Business Class perks – intuitive service and a spacious suite. The only letdown is the short flight time of just three hours. There's so much more luxe to soak up!
Of course, there's still time for a second breakfast and a few more glasses of bubbly. I recline my lie-flat bed for no reason at all. Who needs a reason to stretch out simply because you can?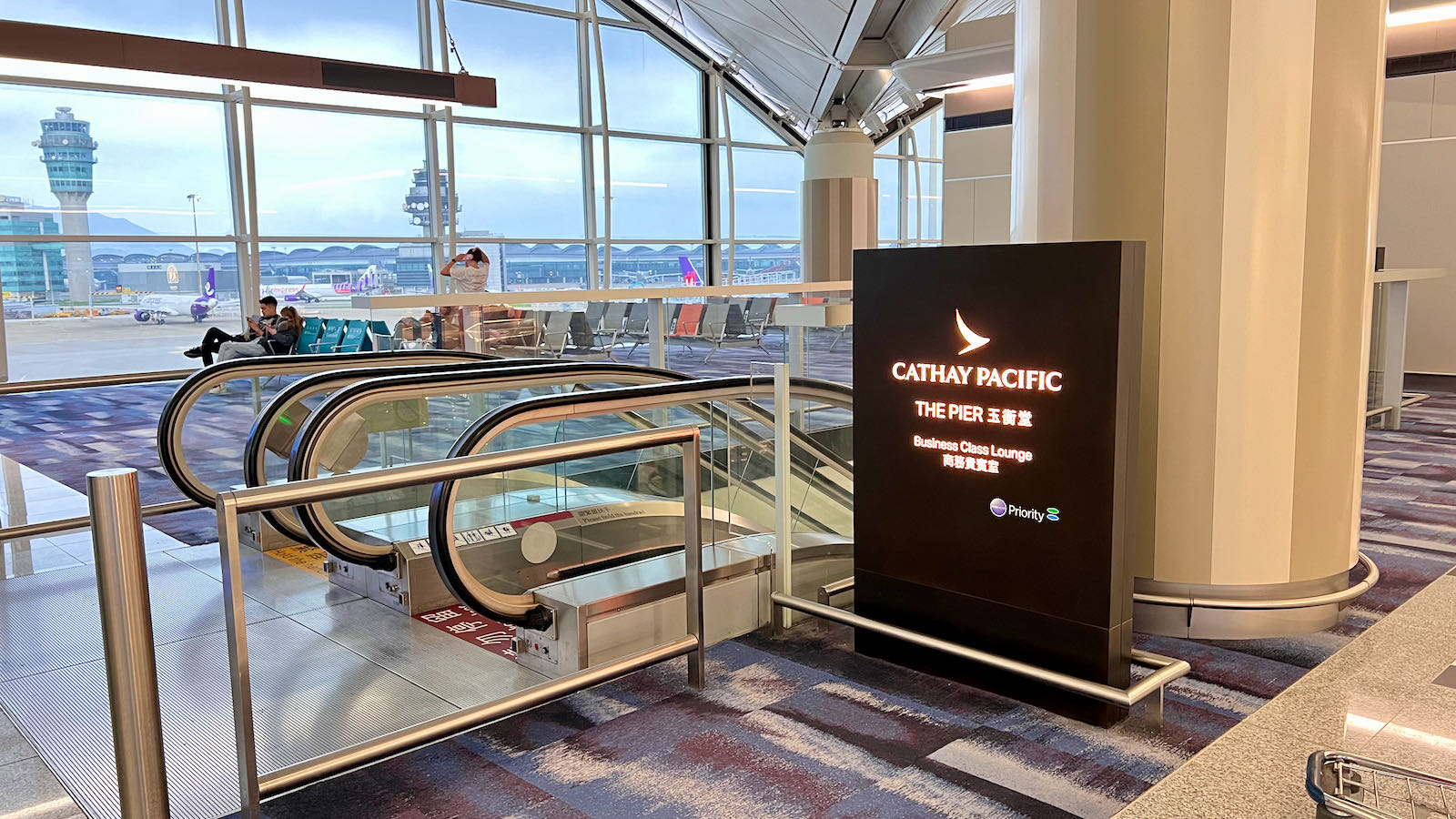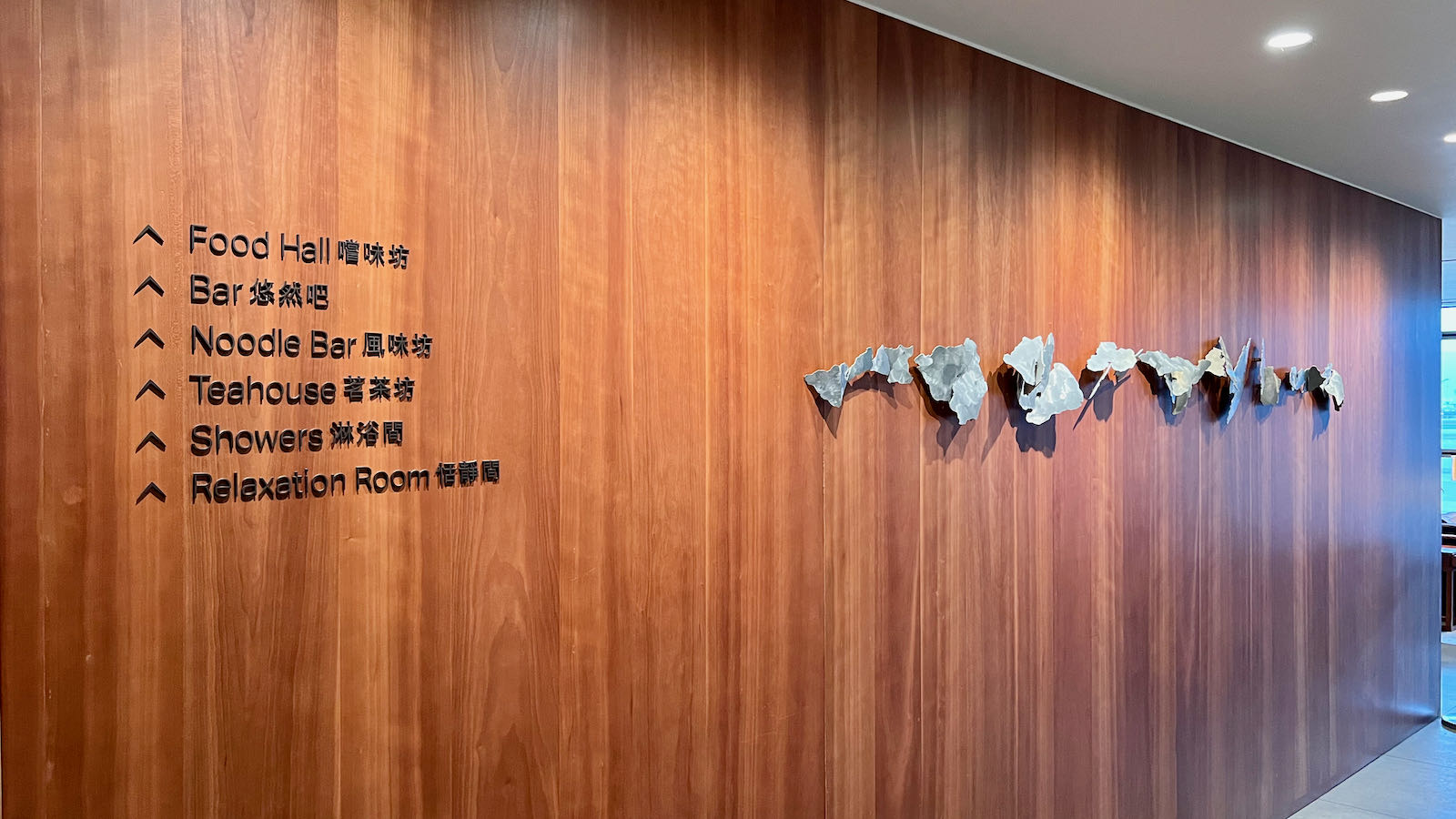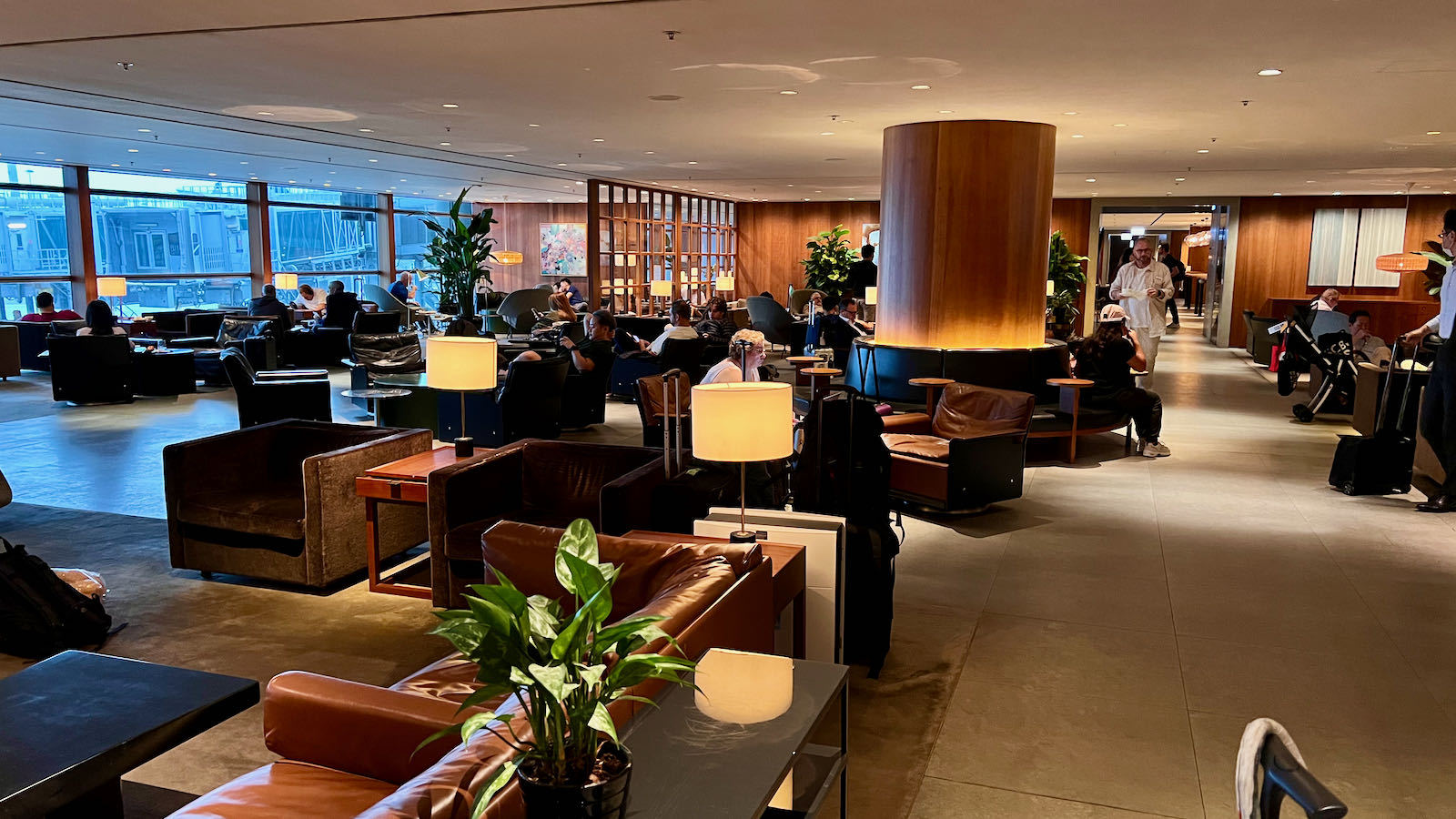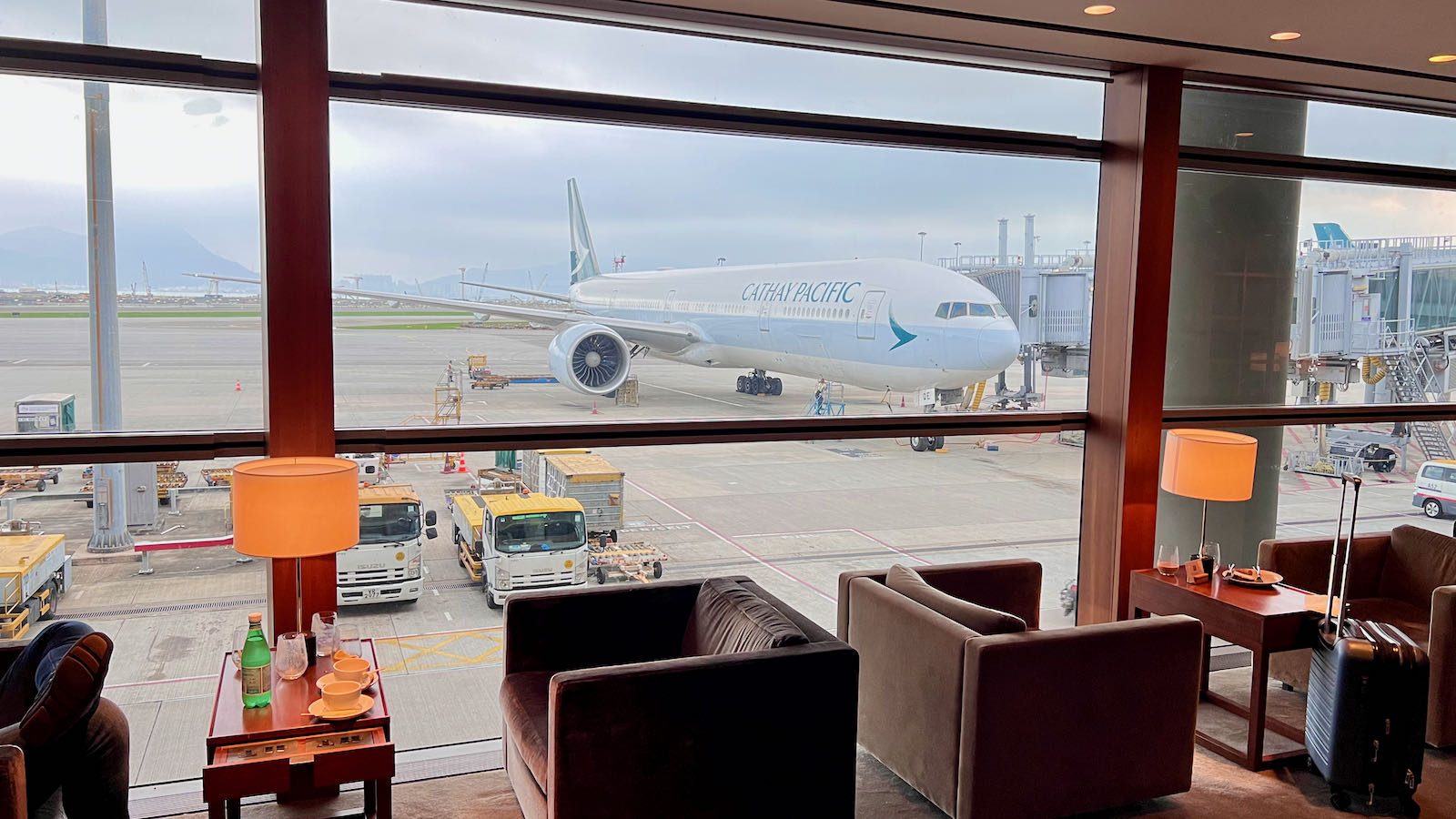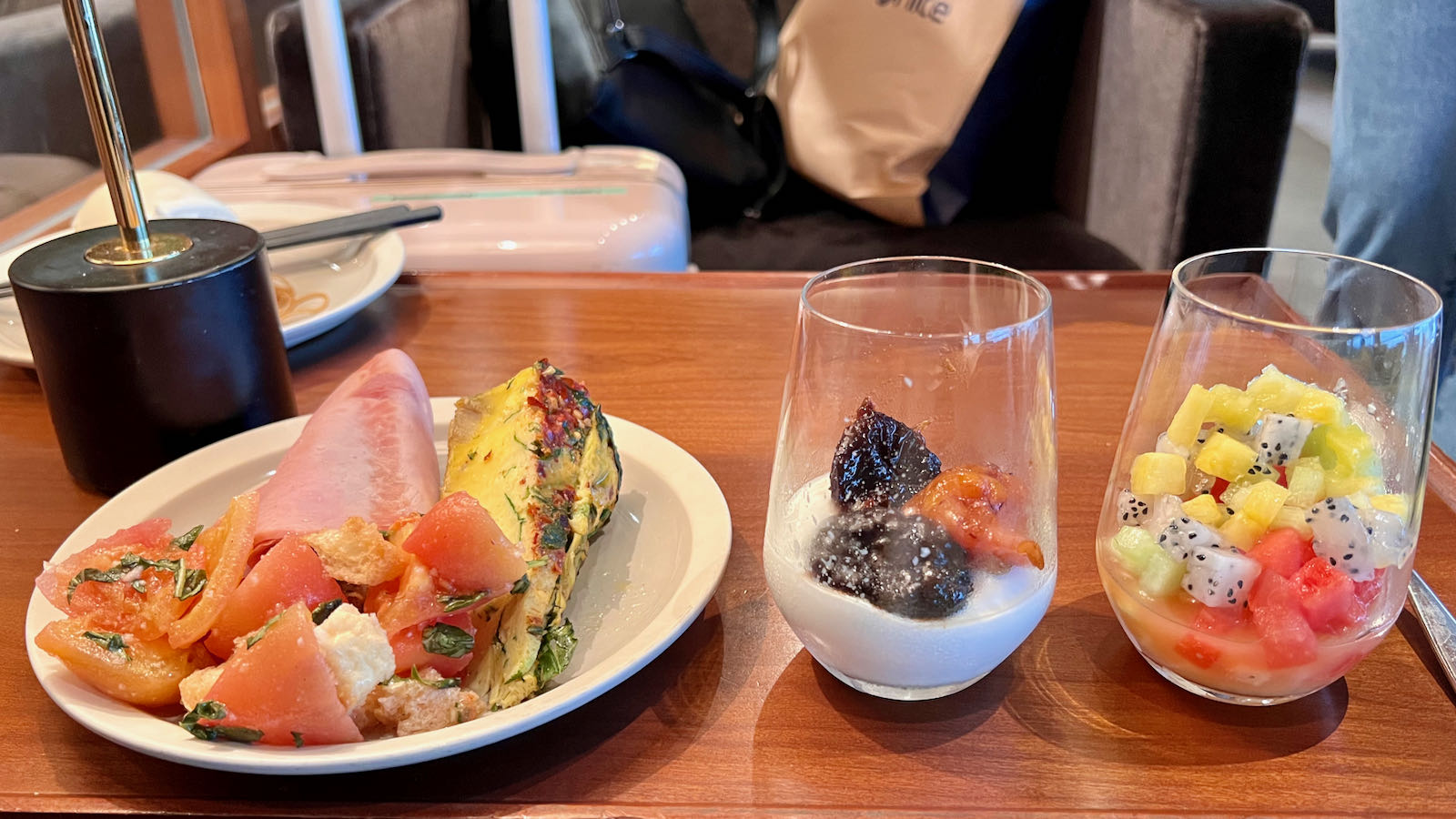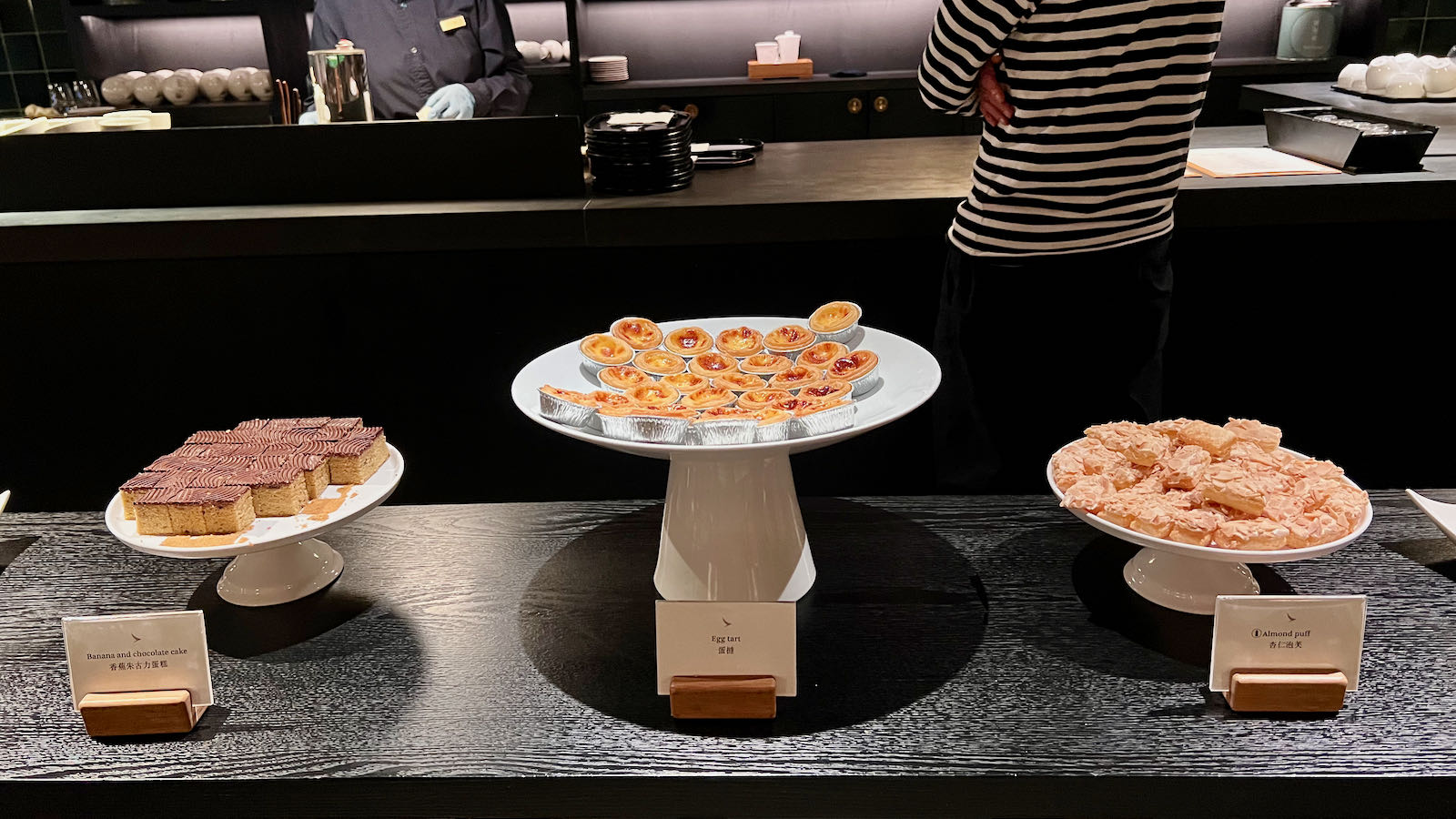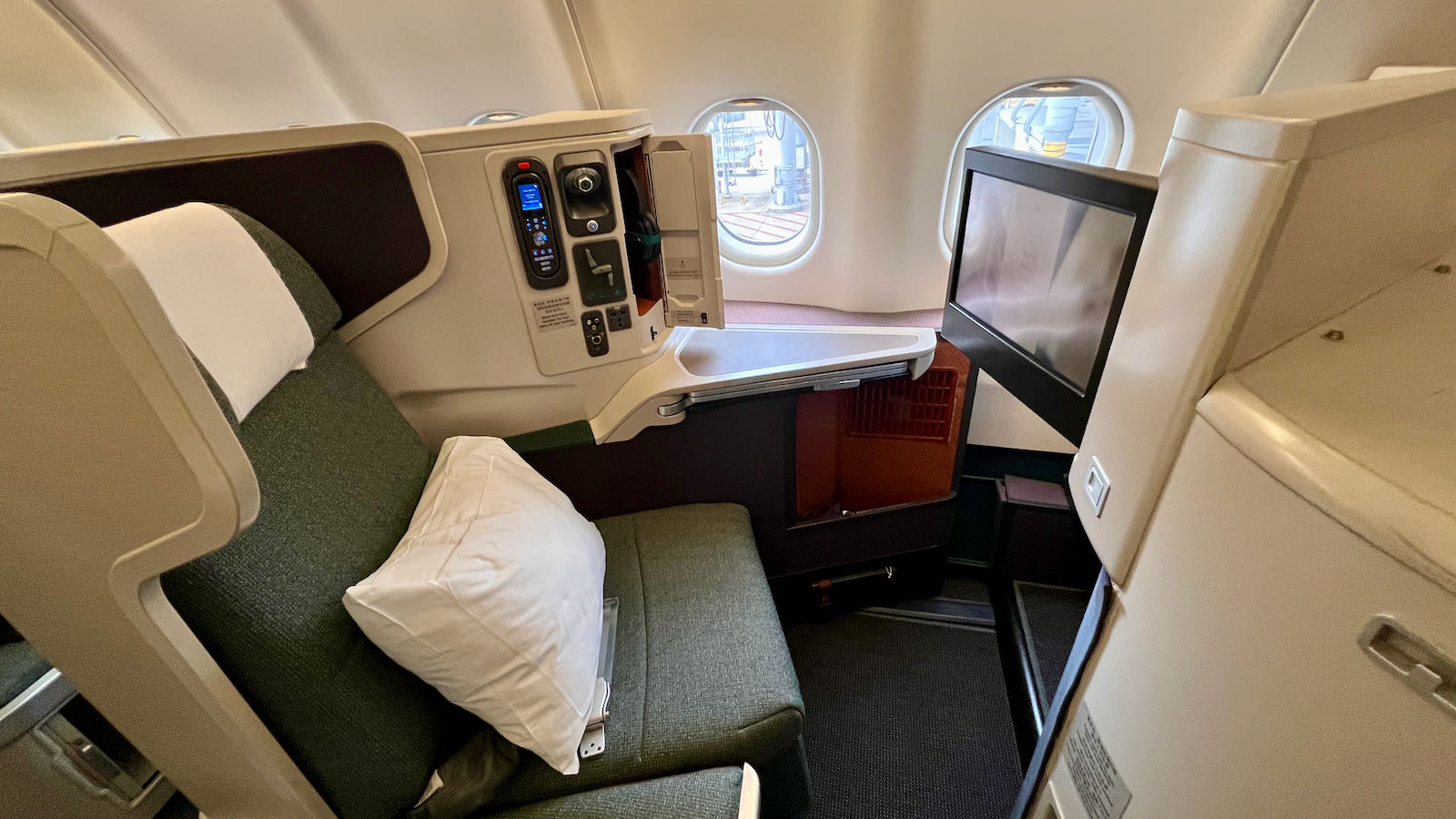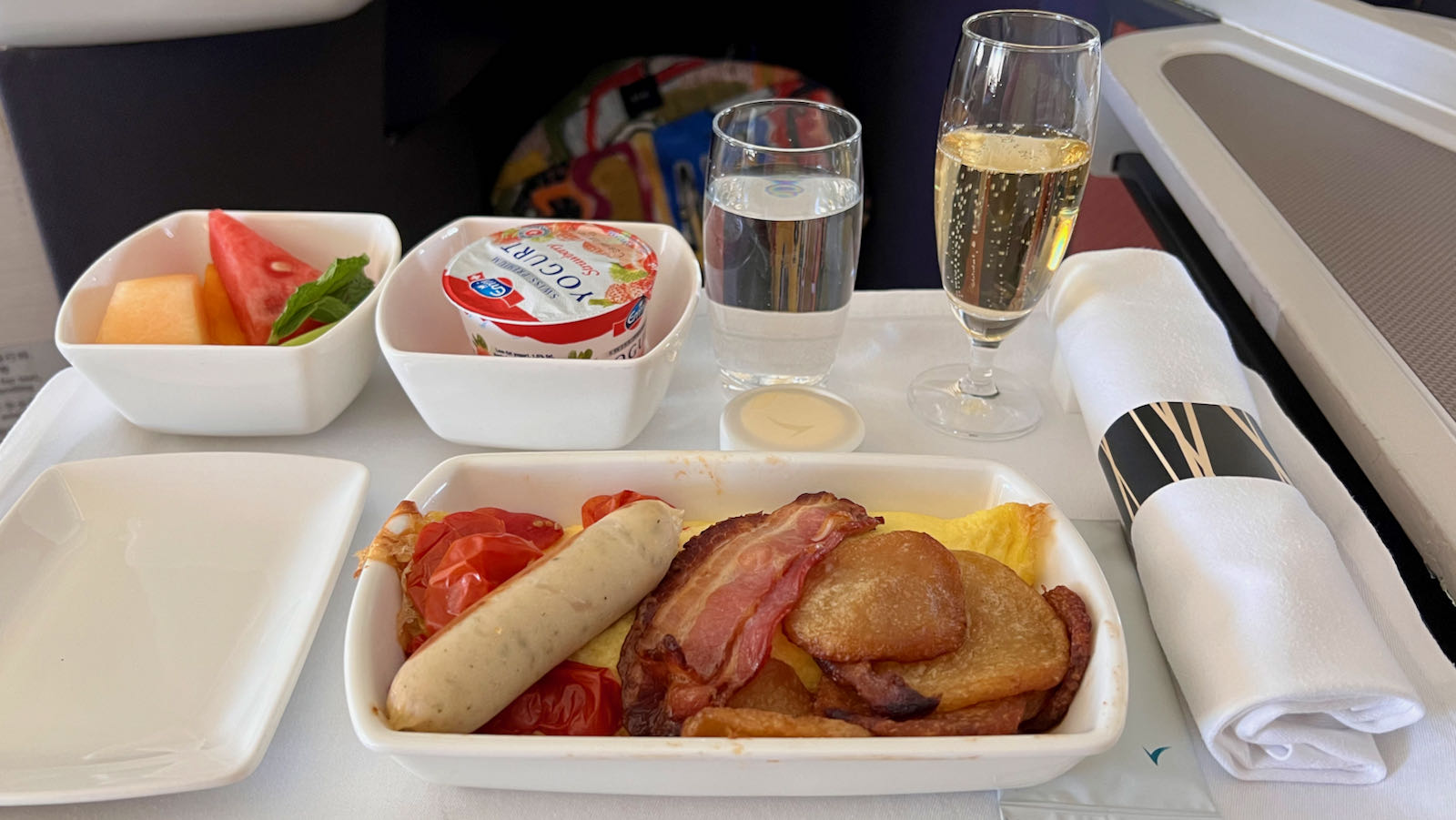 Our points & cash budget – per person
Qantas Points: 85,400 Qantas Points
Cash: $1,749 per person for flight fees and taxes plus twin-share accommodation for 6 nights
For this return trip to the Philippines, we spend just 85,400 Qantas Points per person – a tally that can easily be earned with a single credit card bonus offer. We mix Economy and Business Class reward bookings with cheap-as cash fares, delivering an experience that maximises both luxury and value.
The excellent thing about mixing cabin classes on a journey is that you can tailor the points total to suit you. Don't have enough points to fly Business Class return? Then get creative. I prefer to choose Economy for day flights when you're awake anyway, and Business for overnight jaunts when that lie-flat bed cradles you in much-needed sleep.
And here's another tip. Flying Business Class on a short flight such as we did from Hong Kong to Cebu keeps the points total down (adding just 22,400 Qantas Points in our case compared to flying Economy all the way). But it also grants you lounge access and a luxurious experience onboard, if only for a few hours. As well, flying out of an airline's home hub – such as Hong Kong for Cathay Pacific – ensures you get access to their flagship lounge. This is the lounge where they double down on design, food and beverage and service. Where they put their best foot forward. And the results speak for themselves.
On the outbound leg, our itinerary includes a day flight from Melbourne to Hong Kong in Cathay Economy and a morning flight from Hong Kong to Cebu in Business Class. To get to Boracay, we jump aboard a short 60-minute flight from Cebu to Caticlan on Cebu Pacific (where the ferry scoots you across the water to the island). There's no way to book this flight on points, but given the AU$54 price tag – including baggage – it's a no-brainer.
For the return leg, we fly Cebu Pacific from Caticlan to Singapore via Cebu (a cash fare that clocks in at $158 total). After an overnight at YOTELAIR in Singapore Changi's The Jewel – the airport's smallest hotel room at a petite 10 sqm – we jump on our overnight flight to Sydney in Qantas Economy. We booked this trip relatively last minute, so there was no availability in premium cabins. But the A380 grants us ample space, and before we know it we're out cold.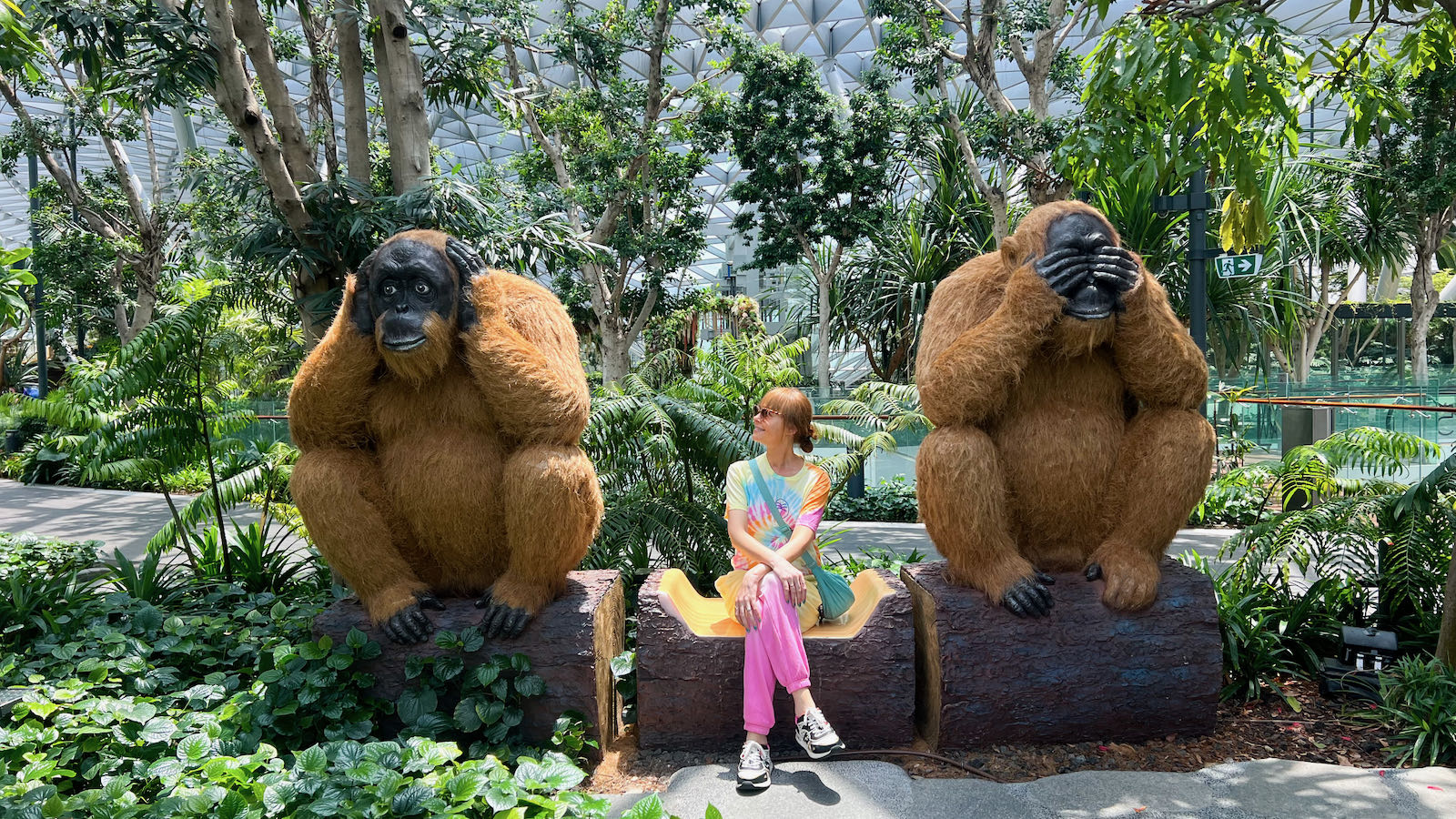 Experience the Philippines for yourself
Boracay might just be the most stunning tropical island you've never heard of. Even if you count yourself a beach-hopping expert, soaking up the sun here is a unique form of bliss. The warmth of the locals is matched only by the balmy weather, while time recedes into the clear-blue distance.
And for just 85,400 Qantas Points plus $1,749, you can experience your own 6-night Philippine adventure. Check out our credit card offers below and you could be jetting to paradise sooner than you think.
Sunsets, swimming, sailing, strawberry daiquiris… Lord, take me back to Boracay!
If this article has piqued your interest, then don't forget to sign up for our email newsletter. Here at Point Hacks, we lurve jetting around the world in luxury on points. So why not join us?
Photography by Antonia Strakosch, who travelled, stayed and adventured at Point Hacks' expense.
Featured deals
Blissful Boracay: the Philippine island you can soar to for less
was last modified:
October 10th, 2023
by