Once the domain of pizza or Chinese restaurants, food delivery has expanded to almost every cuisine with the advent of online shopping malls and smartphone apps. And it doesn't just stop at receiving your food. Nowadays, you should be able to earn yourself a helping of frequent flyer points or receive some cashback with every order, so long as you choose the right provider and follow the correct process We show you how.
Ad – Scroll down to continue reading.Minimum spend, terms & conditions apply.
How many points can I earn?
This article takes a look at three of the main online food delivery companies in Australia — Deliveroo, Menulog and Uber Eats.
Deliveroo
Deliveroo has partnered with Qantas Frequent Flyer for a number of years, however, their partnership ended on 31 December 2019. In order to continue earning Qantas Points from dining, you will need to do so using Qantas Restaurants.
Don't forget that you can still get cashback from Cashrewards when purchasing at Deliveroo. Just make sure to click on the Cashrewards link first, which will redirect you to the Deliveroo website and track your order.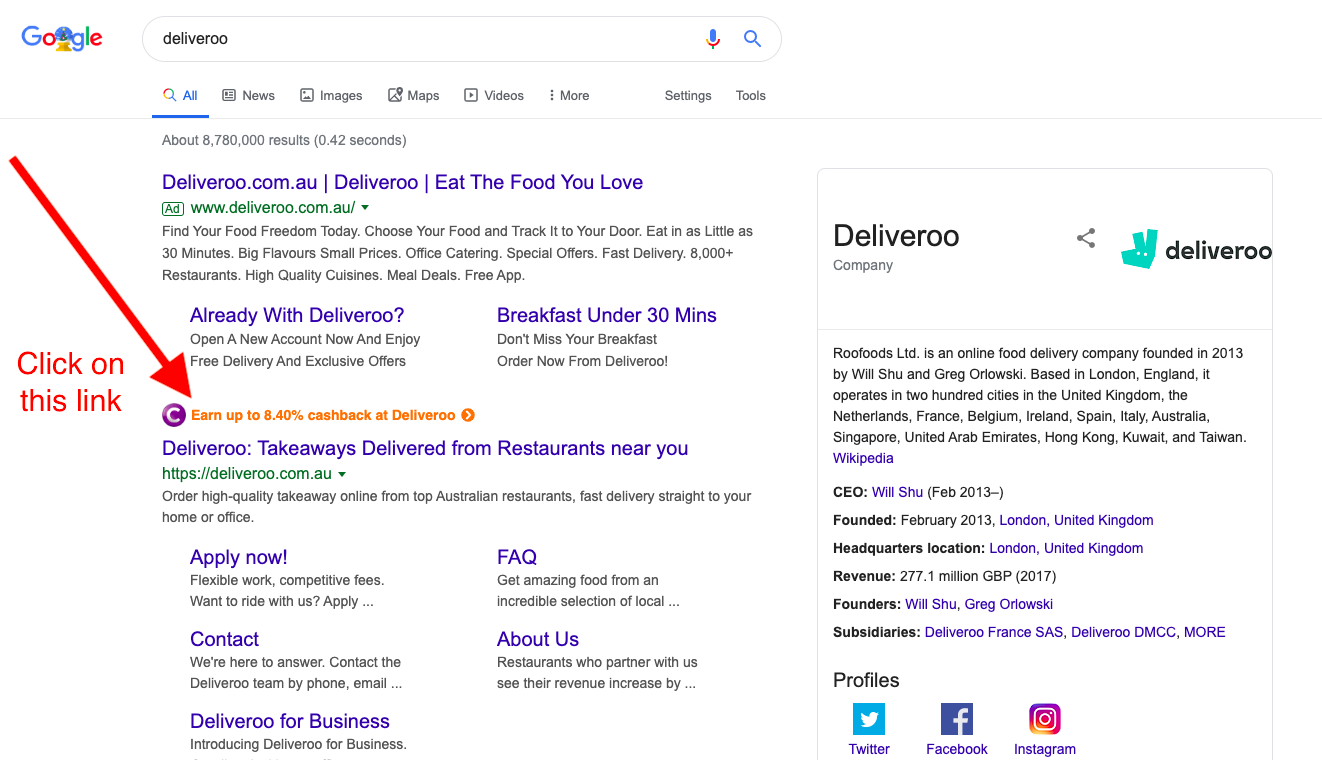 Menulog
Menulog partners with Velocity Frequent Flyer, where you will earn 2 Velocity Points per dollar spent from all orders made at Menulog by first logging into Velocity e-Store and having your order tracked. We provide a step-by-step guide on how to do this here.

Velocity e-Store occasionally offers bonus points on purchases made through Menulog, which means that you can potentially earn much more than the standard rate of 2 Velocity Points per dollar.
Menulog also partners with Cashrewards, however, you are not able to combine both the Velocity Points and Cashrewards offers. You must choose one or the other. If you are still game to give this a shot, make sure to activate your preferred earning option last, as this is the one that will be tracked!
Uber Eats
From early 2020, Uber Eats will begin to offer points in their Uber Rewards program, which will earn members 1 point per dollar spent on Uber Eats orders.
Elite members of the Uber Rewards program will have the option to transfer 750 Uber Rewards points to 200 Qantas points. This equates to a paltry 0.267 Qantas points for every dollar spent.
Cashrewards also provides cashback offers to new Uber Eats customers.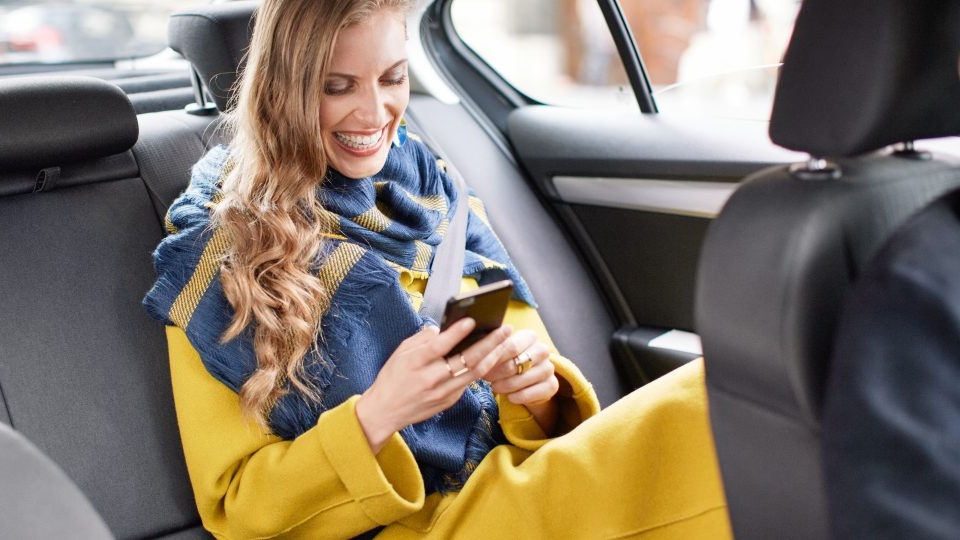 ---
The earning rates stated above are summarised in the table below:
| Provider | Frequent flyer program | Number of points |
| --- | --- | --- |
| Deliveroo | Qantas | 200 points when four or more orders made in a calendar month (until 31 December 2019) |
| Menulog | Velocity | 2 points per $ spent |
| Uber Eats | Uber Rewards | 1 point per $ spent (beginning early 2020) |
| Uber Eats | Qantas | 0.267 points per $ spent (when transferring Uber Rewards points to QFF) (beginning early 2020) |
For those of you holding a credit card that earns bonus dining points such as the Citi Premier Mastercard, Citibank advised as follows:
Yes, bonus points are earned. The logic is that when you order from an online delivery provider, the restaurant will swipe your Citibank card and is categorised as a purchase from the restaurant
I would caution that the representative had to place me on hold and get verification, therefore it would be valuable to hear other reader's experience in regards to this.
Summing up
The ability to earn frequent flyer points from online food ordering provides a nice little points earner for those who frequently order through these providers.
Menulog is by far the winner in terms of the number of points earned per dollar, offering almost 10 times the number of frequent flyer points to its nearest rival, Uber Eats. It's a shame that the Deliveroo/Qantas partnership has now ended, as this was a lucrative way to earn Qantas Points from online food orders, should Qantas points be your preference.
The hardest thing about accruing points for online delivery orders is to remember to follow the correct process to earn the points, especially in the case of Menulog, that requires a bit of additional effort. But once you get past the natural inclination to just pop out your mobile app or go directly to the provider's website and order away, the rewards are well worth it!
How to earn points from food delivery orders
was last modified:
November 16th, 2021
by