Once the domain of pizza or Chinese restaurants, food delivery has expanded to almost every cuisine with the advent of smartphone apps. And thanks to online shopping malls, anything with the word 'online' in front it is an opportunity to earn frequent flyer points, meaning online food delivery is no exception.
This article takes a look at three of the main online food delivery companies in Australia—Deliveroo, Menulog and Uber Eats—and details their frequent flyer offering and overall value to customers across Australia's five major cities.
How many frequent flyer points can I earn?
Only Deliveroo and Menulog provide the opportunity to earn frequent flyer points, with no points earned through Uber Eats. This does not necessarily mean, however, that you should automatically discard Uber Eats as a viable option.
To accurately compare the best value option for your next online food order, you need to look beyond just the points earning component and also factor in the cost of the order. These comparisons are shown later in this guide.
The following rates can be earned at each of the providers:
| Provider | Frequent flyer program | Number of points |
| --- | --- | --- |
| Deliveroo | Qantas | 200 points when four or more orders made in a calendar month |
| Menulog | Velocity | 2 points per $ spent |
| Uber Eats | - | No points are earned |
If you have never used Deliveroo before, you will earn 1,000 Qantas points on your first order when you download the Deliveroo app or visit the Deliveroo website and add your Qantas Frequent Flyer details.
If you prefer cashback, you'll get 4% when clicking through Cashrewards' affiliate link for Menulog.
For those of you holding a credit card that earns bonus dining points, I received mixed responses from bonus points providers American Express and Citibank in regards to whether bonus points would be earned.
American Express said:
No bonus points will be earned on online delivery platforms, as they provide a general delivery service and not a restaurant service, and is therefore categorised as a general spend where 1 Membership Reward point is earned per dollar
However, we have received comments below from an Amex Platinum Charge and Reserve cardholders saying that they earn dining bonus points with Menulog and Deliveroo (but not Foodora), so it is worth a try!
Citibank advised as follows:
Yes, bonus points are earned. The logic is that when you order from an online delivery provider, the restaurant will swipe your Citibank card and is categorised as a purchase from the restaurant
I would caution that both representatives had to place me on hold and get verification, therefore it would be valuable to hear other reader's experience in regards to this.
How do they compare?
Each online delivery provider battled it out in the five major capitals, however, as the results were very similar for all five capitals, I have only shown Sydney and Perth as examples below. For each capital, the food orders were identical and from the same food outlet to make sure that we were comparing apples to apples.
Details of the respective orders are shown below:
Sydney
Food outlet: Oporto, Gateway
Order: Large Double Grilled Fillet Meal
Perth
Food outlet: Chutney Mary's, Subiaco
Order: Whole Tandoori Chicken
The value proposition offered by each delivery provider was calculated by comparing the cost of each order, including any delivery fee applied, and subtracted the value of frequent flyer points earned to determine the net cost of each order.
The results are shown below:
Sydney
Provider
Cost (excl. Delivery)
Delivery Fee
Total Cost
Frequent Flyer Points Earned
Value Per Points
Value of Total Points
Net Cost
$17.00
$5.00
$22.00
50 Qantas
Points
$0.020
$1.00
$21.00
$13.50
$5.00
$18.50
38 Velocity
Points
$0.019
$0.72
$17.78
$17.00
$5.00
$22.00
0 points
N/A
N/A
$22.00
Perth
Provider
Cost (excl. Delivery)
Delivery Fee
Total Cost
Frequent Flyer Points Earned
Value Per Points
Value of Total Points
Net Cost
$26.50
$5.00
$31.50
50 Qantas
Points
$0.020
$1.00
$30.50
$22.0
$7.00
$29.00
58 Velocity
Points
$0.019
$1.10
$27.90
$26.50
$5.00
$31.50
0 points
N/A
N/A
$31.50
A number of assumptions have been made that require mentioning:
Calculations for Deliveroo are based on the minimum four orders per calendar month being met in order to earn Qantas points
Menulog orders from Oporto in Sydney did not provide the ability for delivery, therefore I estimated a $5 charge for the delivery fee
Qantas Points have been valued at 2c per point, whereas Velocity points have been valued at 1.9c
Also, remember that this is a sample of one order taken for each capital and the above results may differ with other orders.
There was very little variation in the final results between Sydney and Perth, and those of Melbourne, Brisbane and Adelaide. The main driver for Menulog's dominance was that its cost price was cheaper than its competitors, with the exception of orders placed in Melbourne and Adelaide, which were identical to the other two providers.
How the value of frequent flyer points factored into Menulog's result is not as clear-cut. All things being the same in relation to total cost, orders that cost more than $26.32 result in the value of points offered by Menulog to be more valuable than Deliveroo, factoring in the slightly lower value of Velocity points compared to Qantas. Otherwise, Deliveroo's point offering is more valuable.
The fact that Uber Eats does not offer any frequent flyer points directly contributes to its net cost being higher than the other two providers as there is no frequent flyer points value to subtract from the total cost, effectively placing it last in all the capitals.
However, always remember that frequent flyer points are just one element to consider, and we go through other factors that should be considered later in this guide.
How to earn the points
The process for earning points with Deliveroo and Menulog are markedly different.
Deliveroo's approach is by far the simplest. Head to the Deliveroo app or the Deliveroo website, place your order and make sure that you input your Qantas Frequent Flyer number. If you order four or more times within a calendar month, you will earn Qantas Points—simple!
The process for Menulog is slightly more complicated in that it adds an additional step. To earn points, you must access the Menulog website through the Velocity eStore portal to ensure that your order is tracked and your Velocity points are allocated. If you proceed to order directly from the Menulog site, you will not receive any Velocity points. For further information, read our separate guide to earning Velocity Points at Menulog.
Other things to consider
Another major provider in this space to keep in mind is Foodora, with the selection of restaurants frequently differing from those found with the other three providers. It was for this reason that Foodora was excluded from our analysis, due to the difficulty in selecting an identical food order across all providers. Like Uber Eats, Foodora does not offer any frequent flyer points on its orders.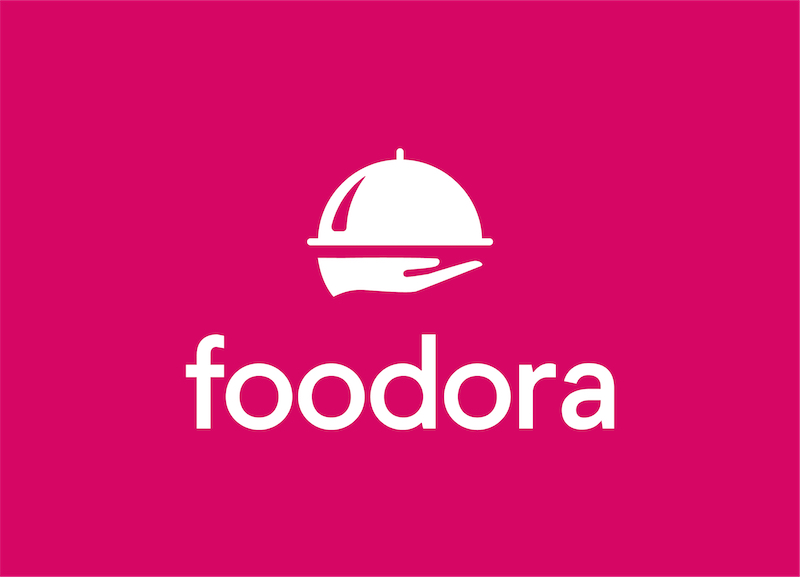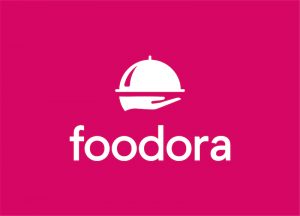 Many restaurants work with only one online delivery provider, so the provider you select may already be decided for you if you have a craving for a particular restaurant.
Deliveroo and Menulog impose a minimum order amount stipulated by the restaurant in order to complete the order or access delivery. Uber Eats does not impose this restriction, so if you're after a $3 coffee, Uber Eats would be the way to go.
Menulog, however, has the advantage of allowing both pick-up and delivery as an option, doing away with delivery fees if you're happy to take a quick walk or drive to pick up your order yourself.
And of course, the speed of delivery and the number of restaurants available with an online provider should also be considered.
Summing up
The introduction of frequent flyer points into the online food delivery market is a welcome development, and a great opportunity to rack up a substantial number of frequent flyer points from what we do everyday—eat.
Menulog does appear to have the edge given its overall cheaper net cost in nearly all cities, and if you are in the market for Velocity points, this is a great option for you. For those looking for Qantas Points, Deliveroo is the way to go, but do remember the four order per calendar month minimum in order to receive points.
Uber Eats to date does not provide any frequent flyer points and as a result, is not competitive with Menulog and Deliveroo based on net cost. However, such attributes as having no minimum basket size and a large number of restaurants can make it an attractive proposition for some.
The hardest thing about accruing points for online delivery orders is to remember to follow the correct process to earn the points, especially in the case of Menulog, that requires a bit of additional effort. But once you get past the natural inclination to just pop out your mobile app or go directly to the provider's website and order away, the rewards are well worth it!
How to earn frequent flyer points on online food delivery
was last modified:
June 11th, 2019
by