With a need to be in Melbourne late last year for work, and spend a full day in the city I was hunting for an early morning flight.
With a 6.30am departure VA804 wouldn't have been my preference, and neither would have redeeming nearly 14,000 Velocity Points for an hour or so flight in Business.
However… this flight was on Virgin Australia's new A330 Business Class, and I figured it was only right that I should check it out and take some photos so I can express my opinion.

Research and Booking
I paid 13,800 Velocity Points, one-way, plus around $20 in taxes and fees. Effective January 2019, there is also a Carrier Charge of $5.50 added to this redemption.
The key to finding an A330 with the new Business Class cabin is to look out for the "The Business" label in the Virgin Australia booking engine.
Since I travelled on this flight I think Virgin has reduced the number of A330s that are not operating on Coast-to-Coast routes which is where they are normally found, and these may now be rare.
But at the time I booked, these were almost a daily occurrence, with one flight a day between Sydney and Melbourne at the least.
This cabin will also come on Virgin Australia's new 777 refit taking place later this year, so what you see here will be a decent reflection on what you'll find on their long-haul routes too.
Virgin Australia's new A330 Business Class Seat & Cabin
I had selected a seat right at the back of the cabin to make it easier to take photos without too much attention being drawn to me! So I ended up in seat 5K, in the right rear corner.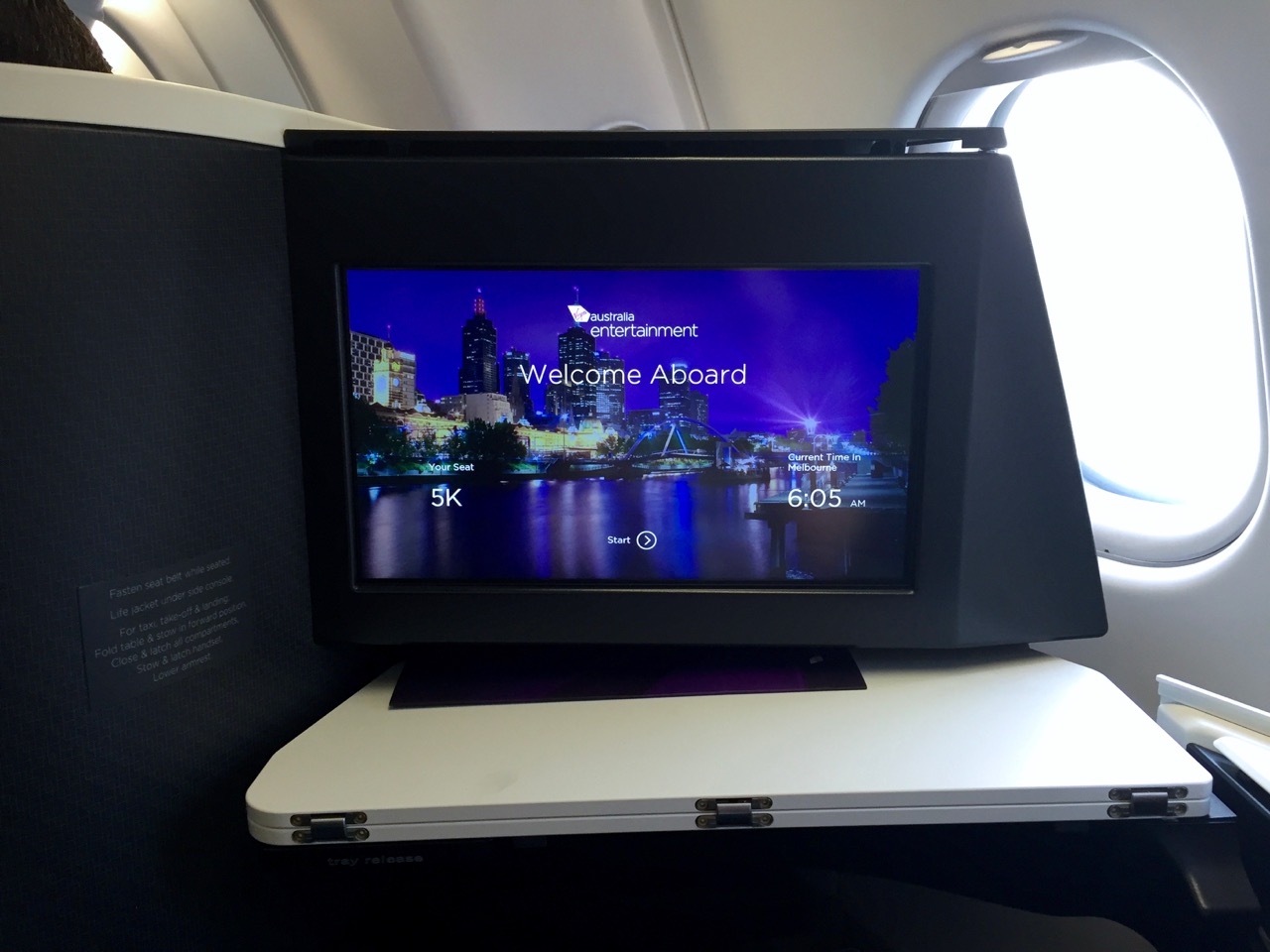 The in-flight entertainment welcomed me, along with a pillow and menu on the seat for this flight.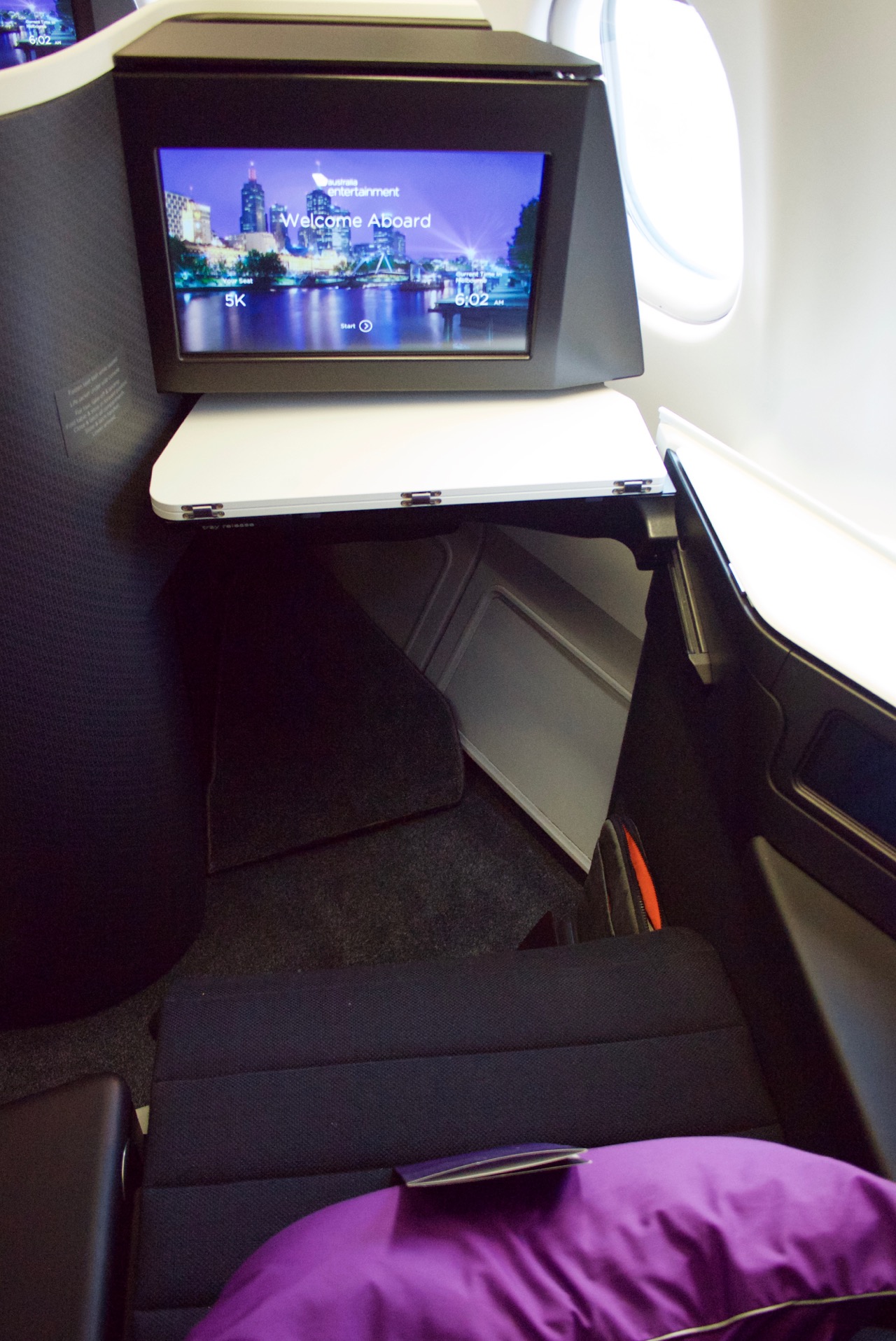 The seat is fabric upholstered with a leather headrest in a dark charcoal/navy, white and silver colour scheme.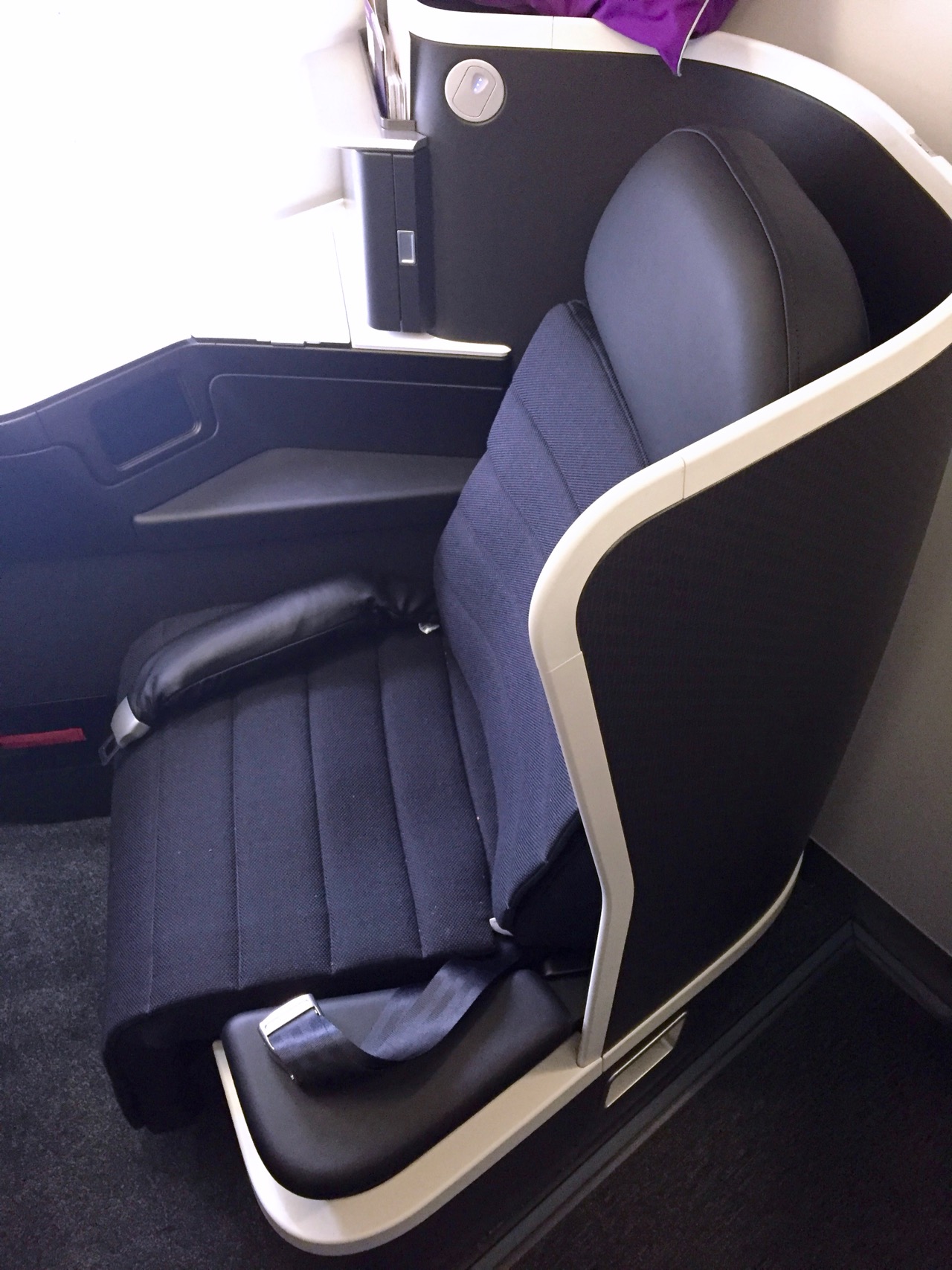 The seat has a few different presets. Here's a relaxed setting after take off: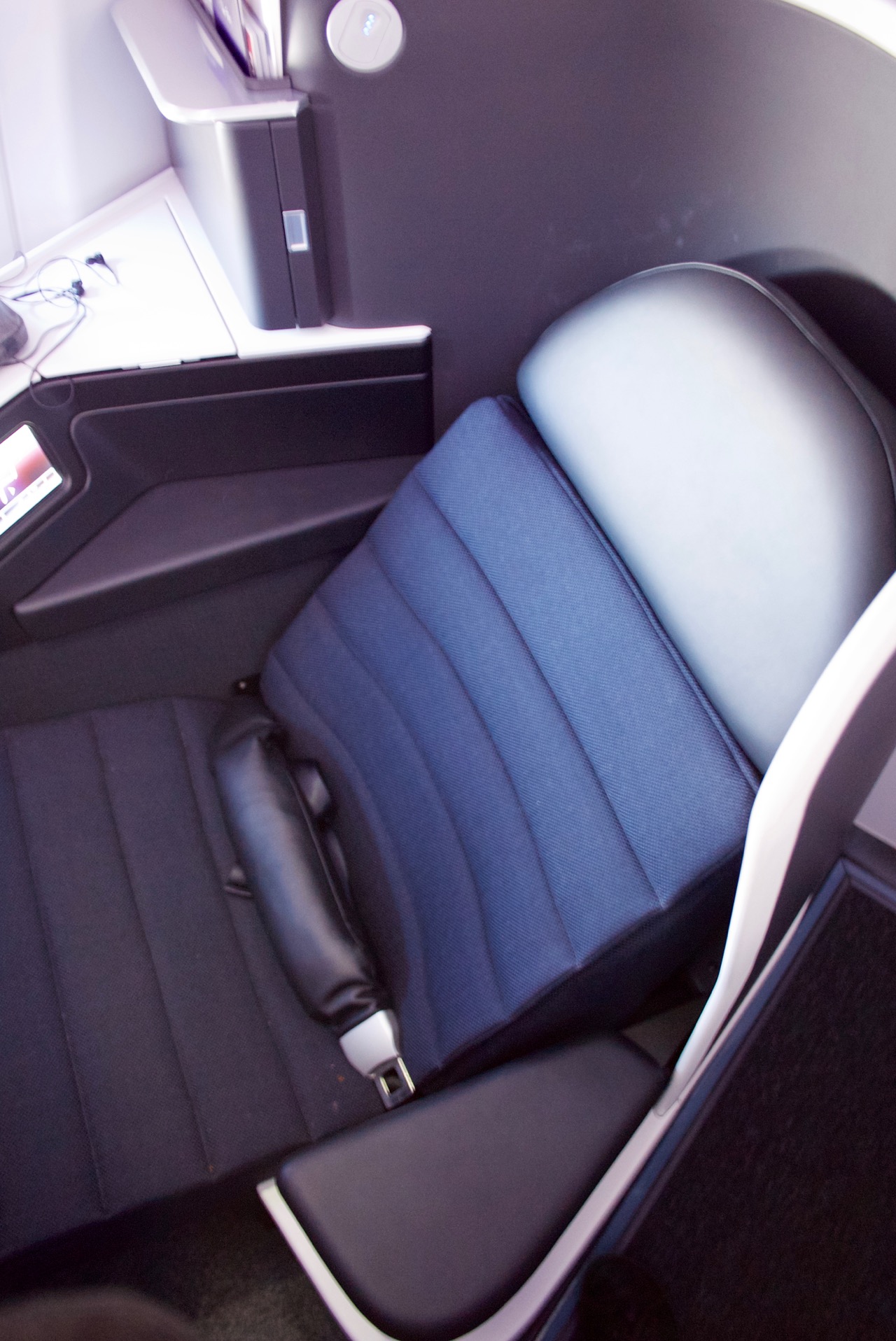 Here's a reclined setting, without being fully flat: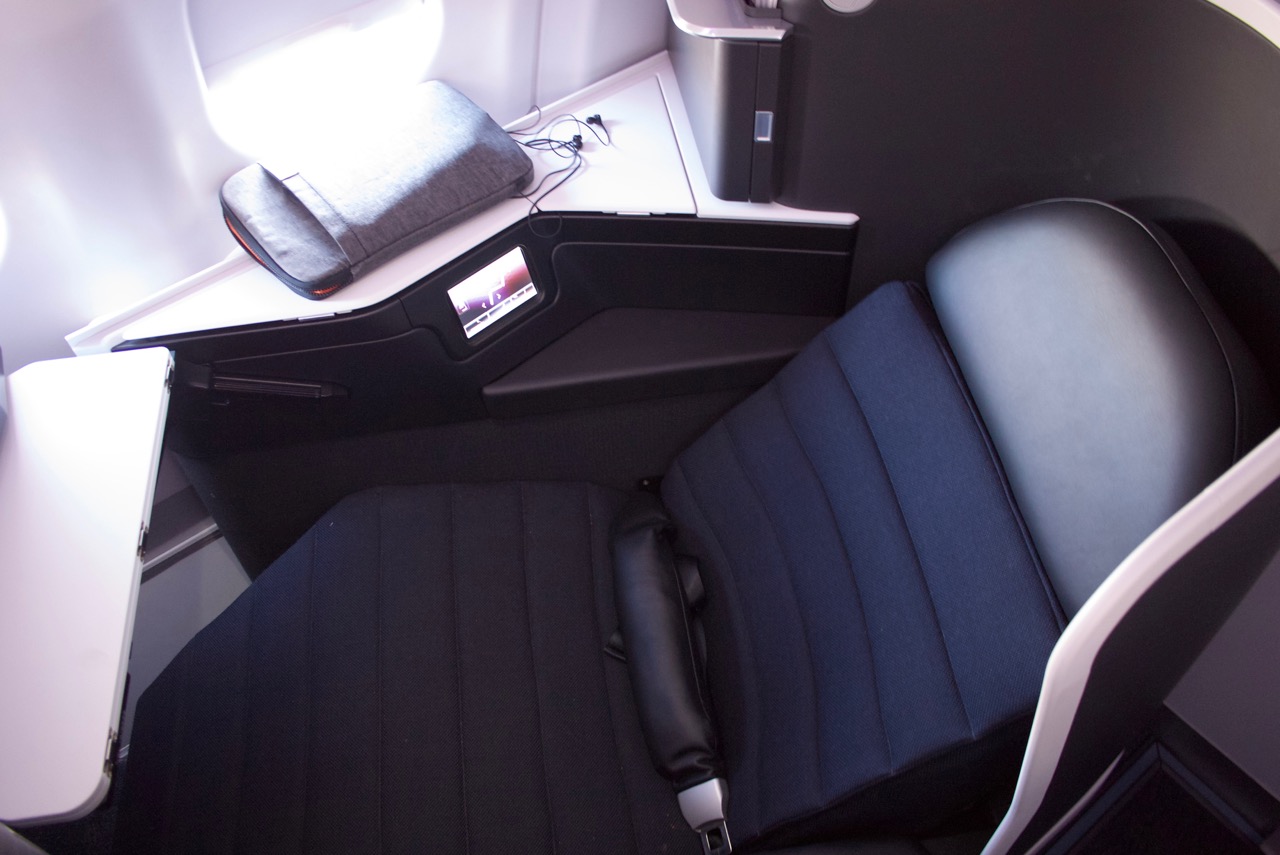 There is a large footwell with a footrest underneath, with a ton of room to move around.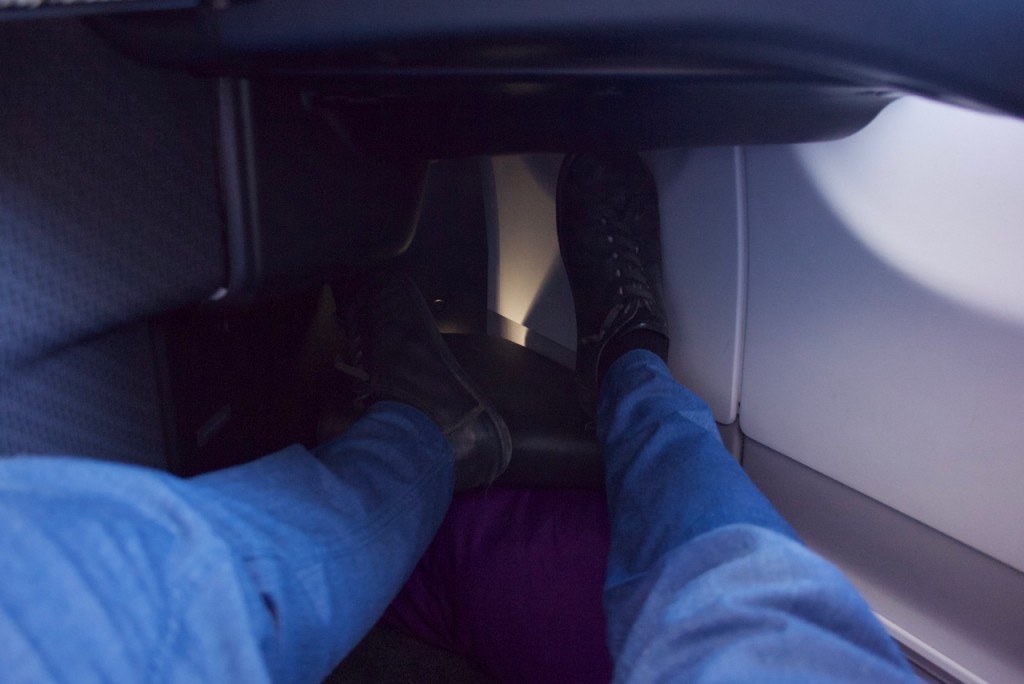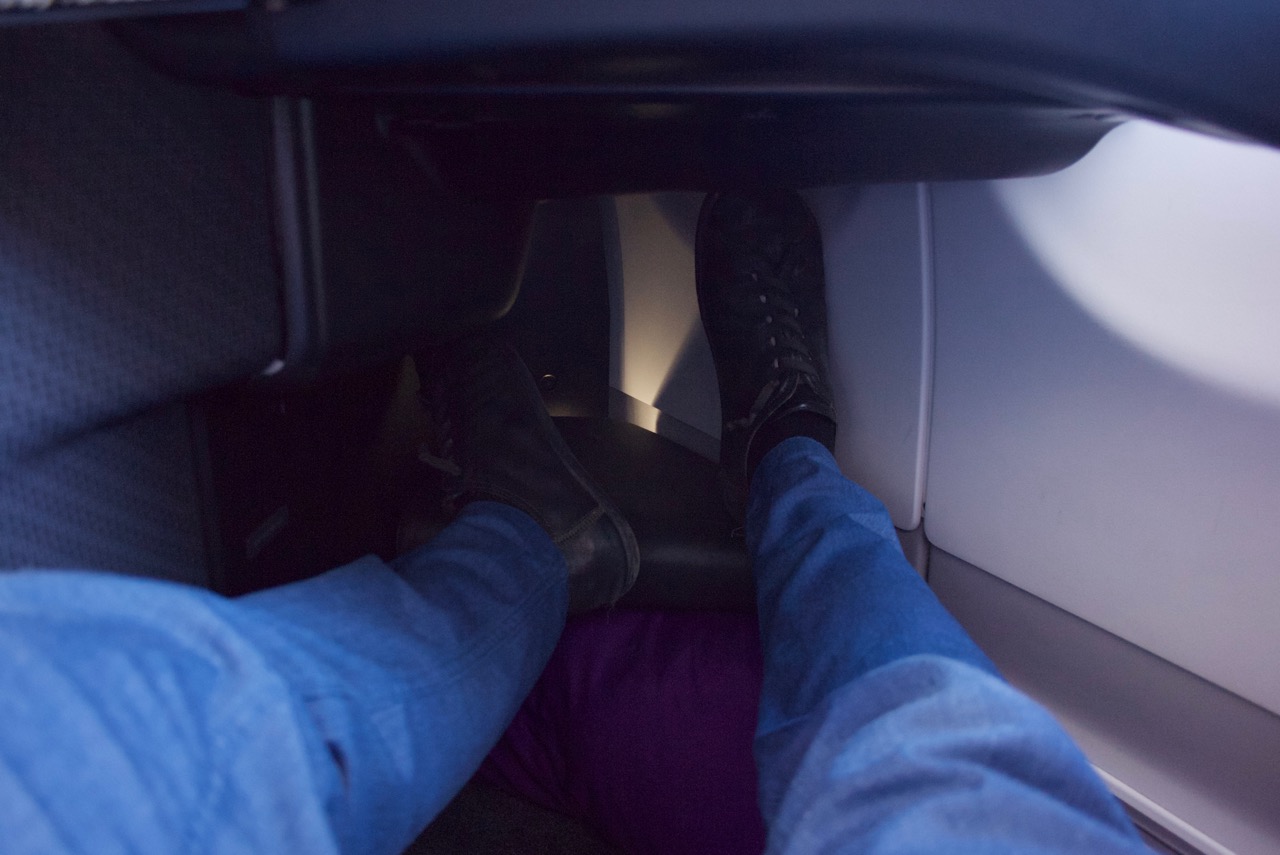 Here's the top of the seat, and then the rest of the seat, in full lay flat mode: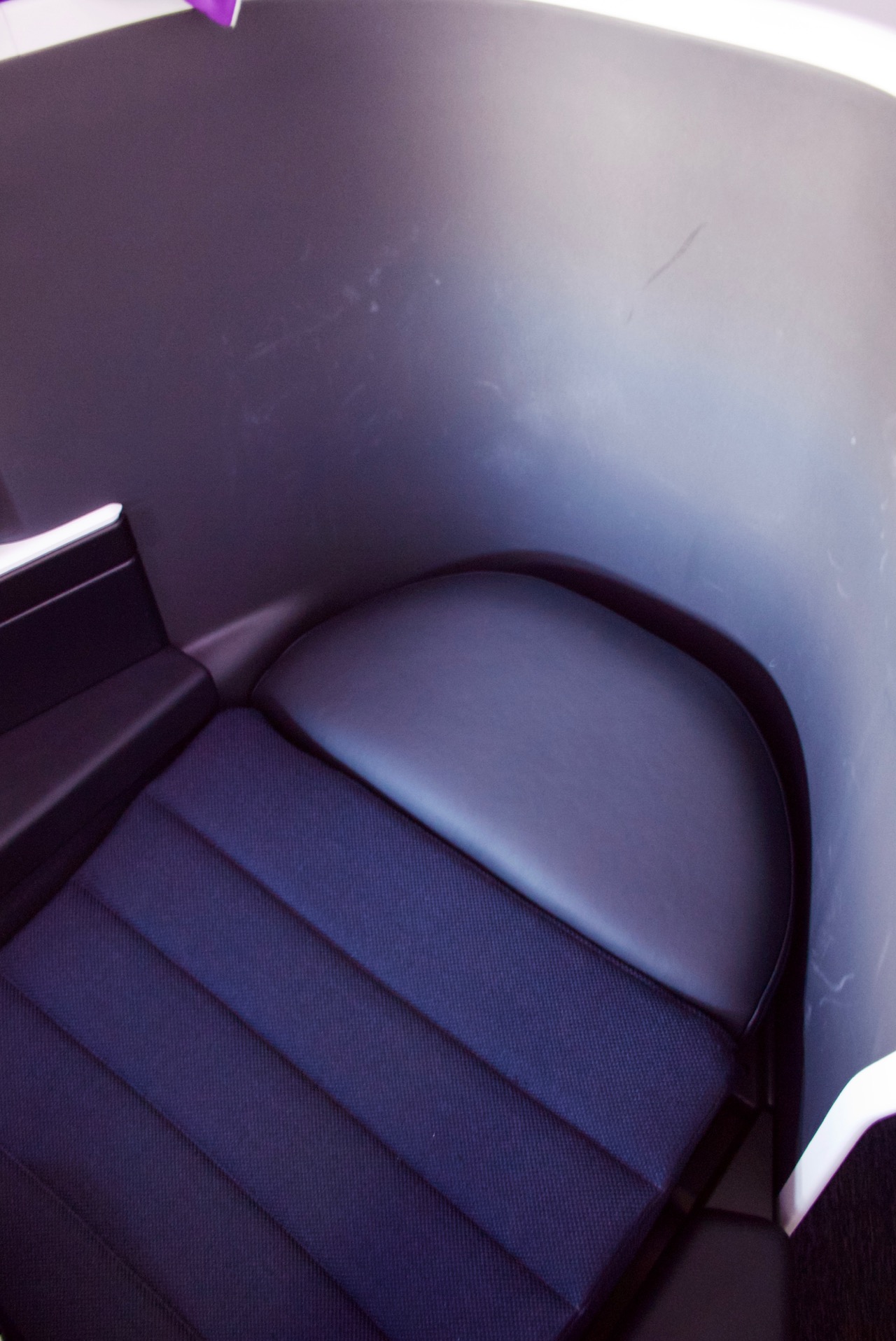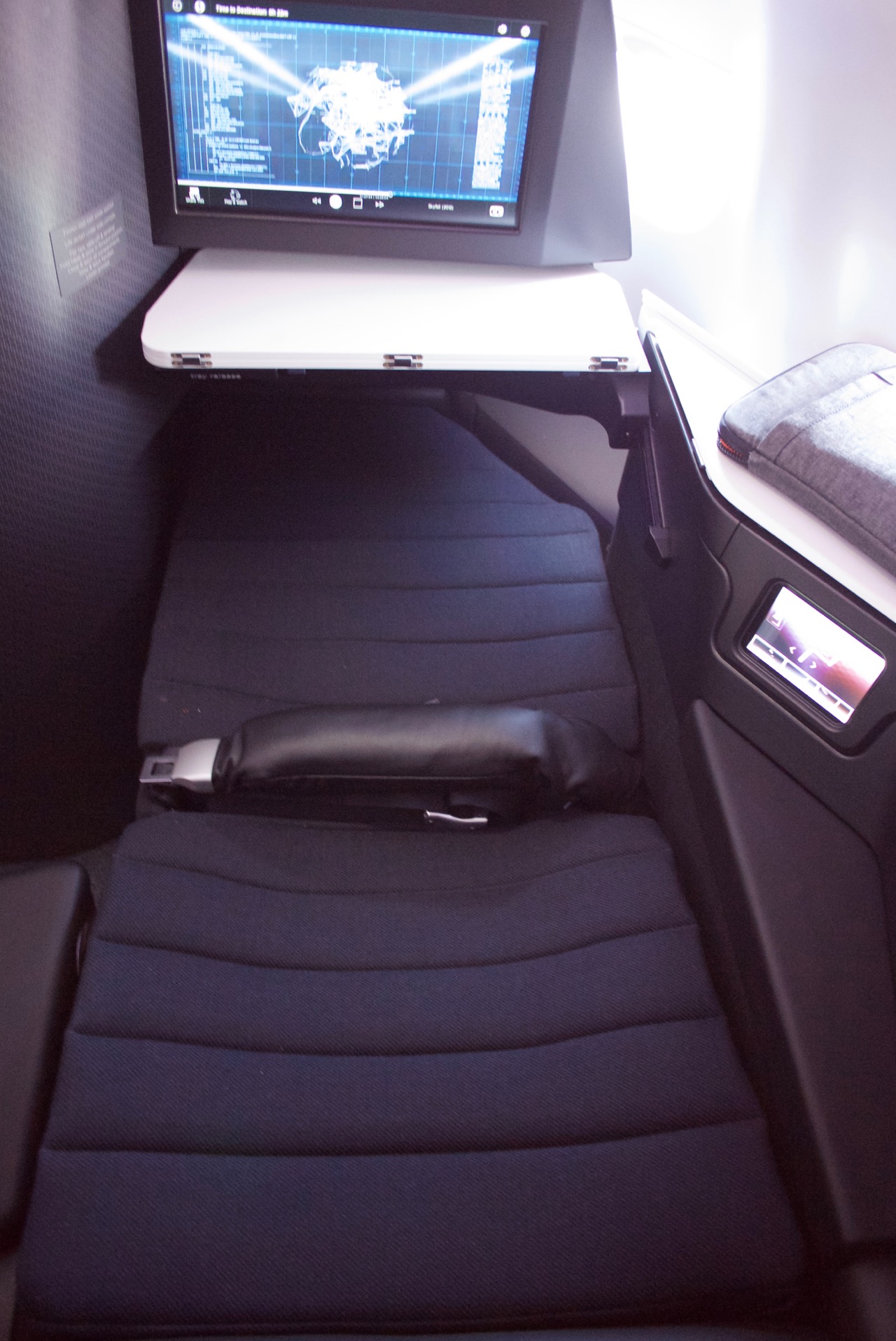 Here are the seat controls, which is a digital touchscreen near your armrest.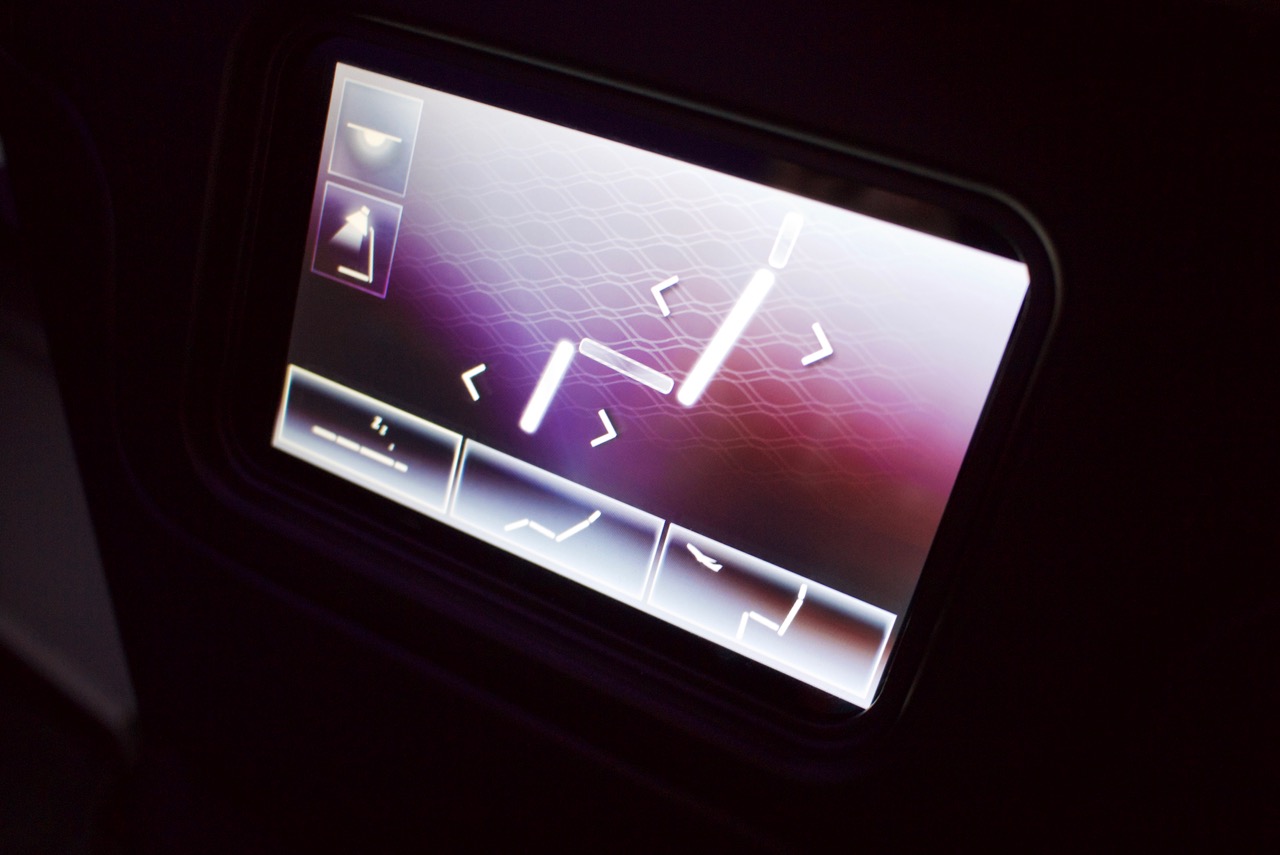 The seat affords at least a couple of windows of armchair viewing of the world around you, which is one of my favourite benefits of the reverse herringbone configuration where the window seats are angled toward the windows (unlike Qantas new Business Class where the seats still face full forwards).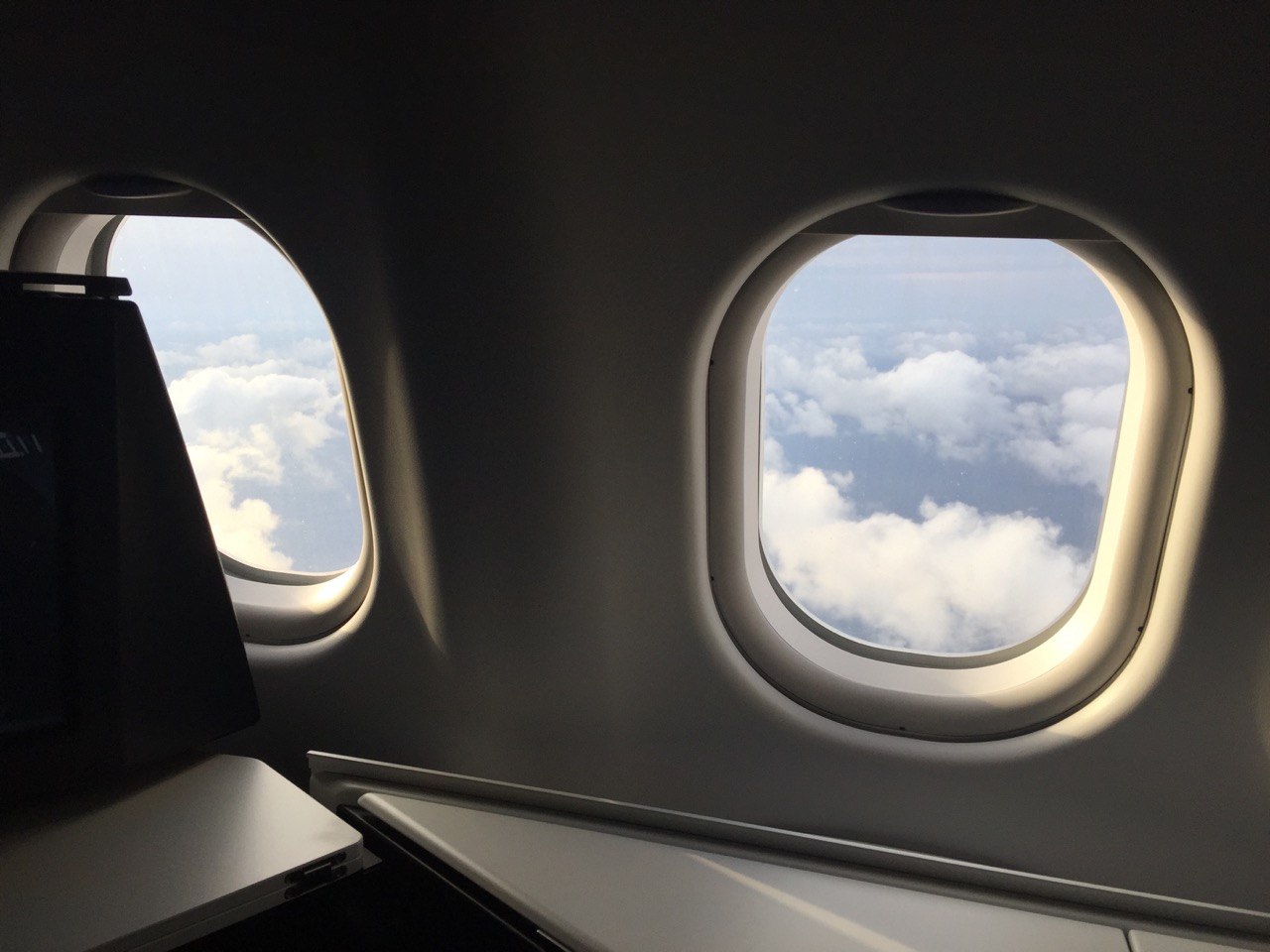 The seat is configured a number of different storage options. Next to your shoulder is a large cabinet large enough for headphones, tablet, or specs.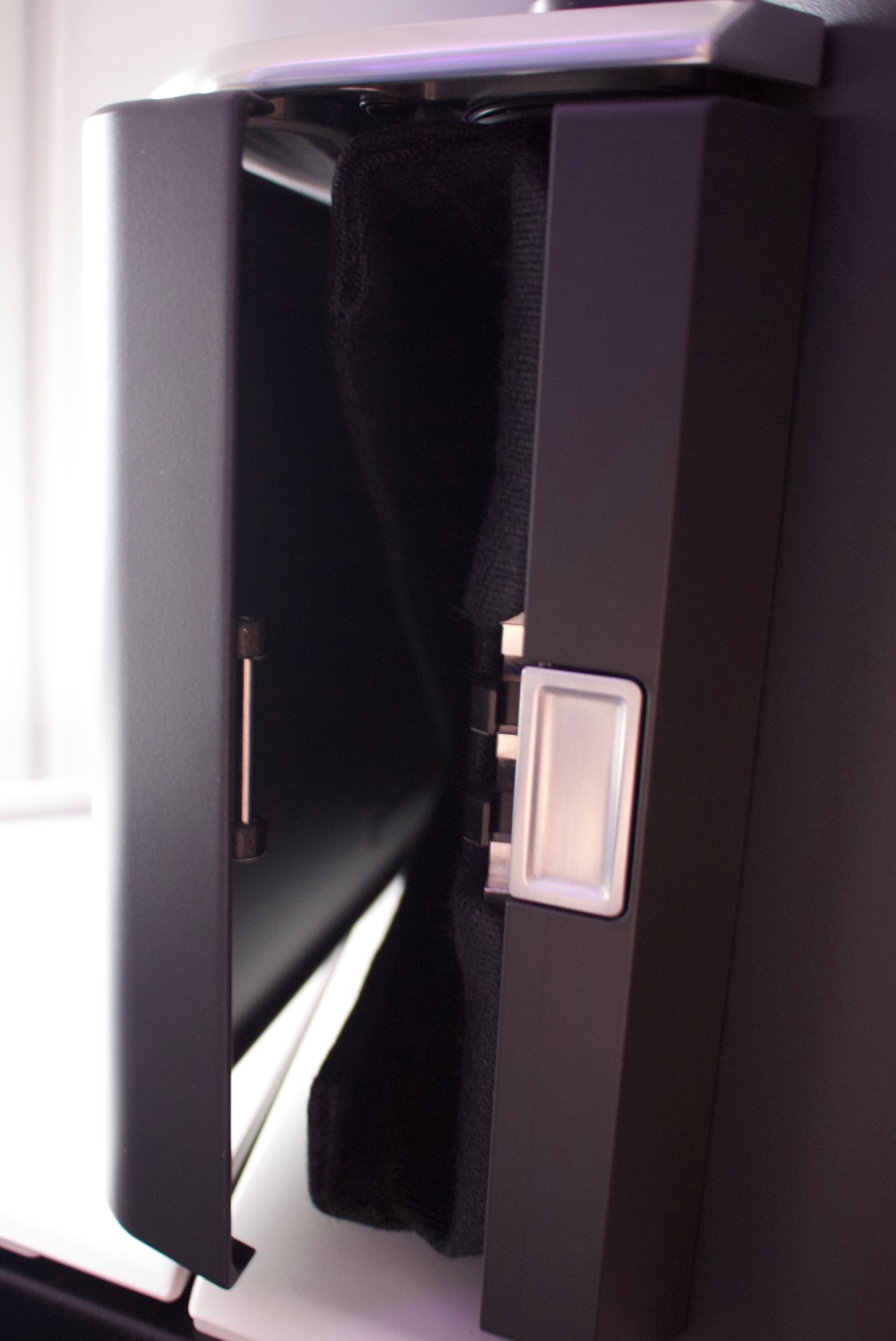 The IFE controller is hidden under an flap again near your armrest. I found the IFE system one of the best I've used – very modern and responsive.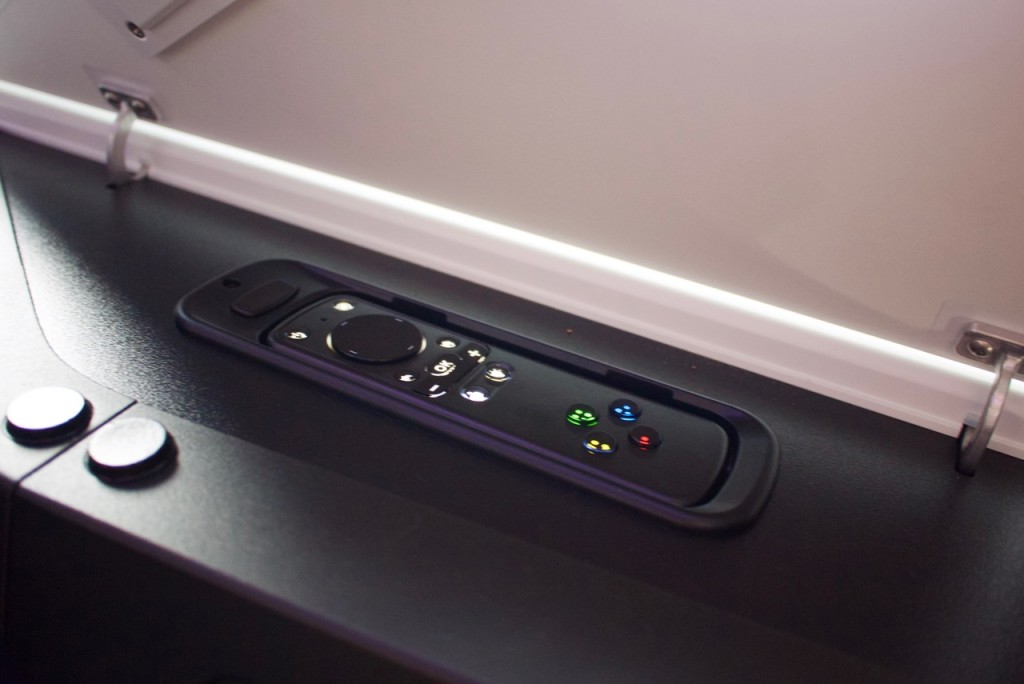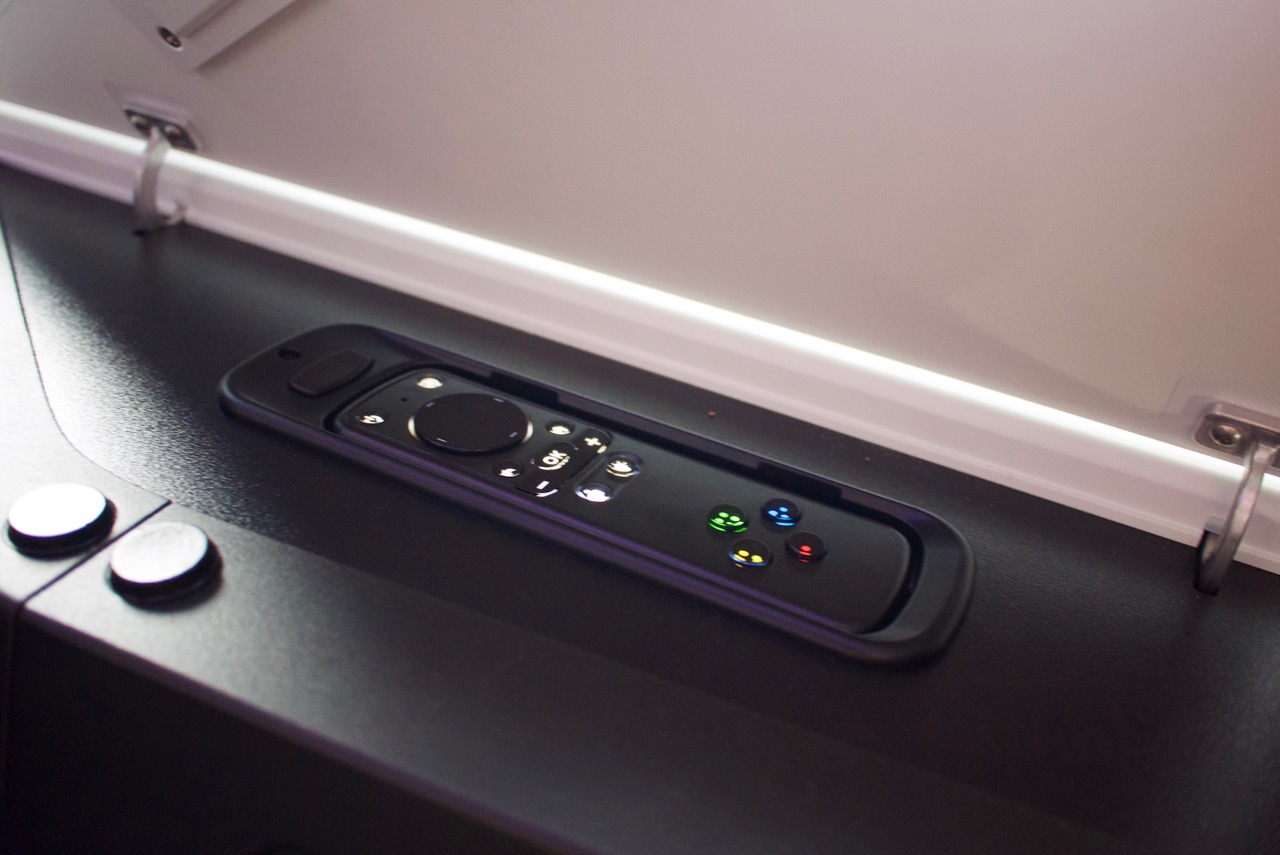 There's another cubby with headphone jack and USB input and charger port.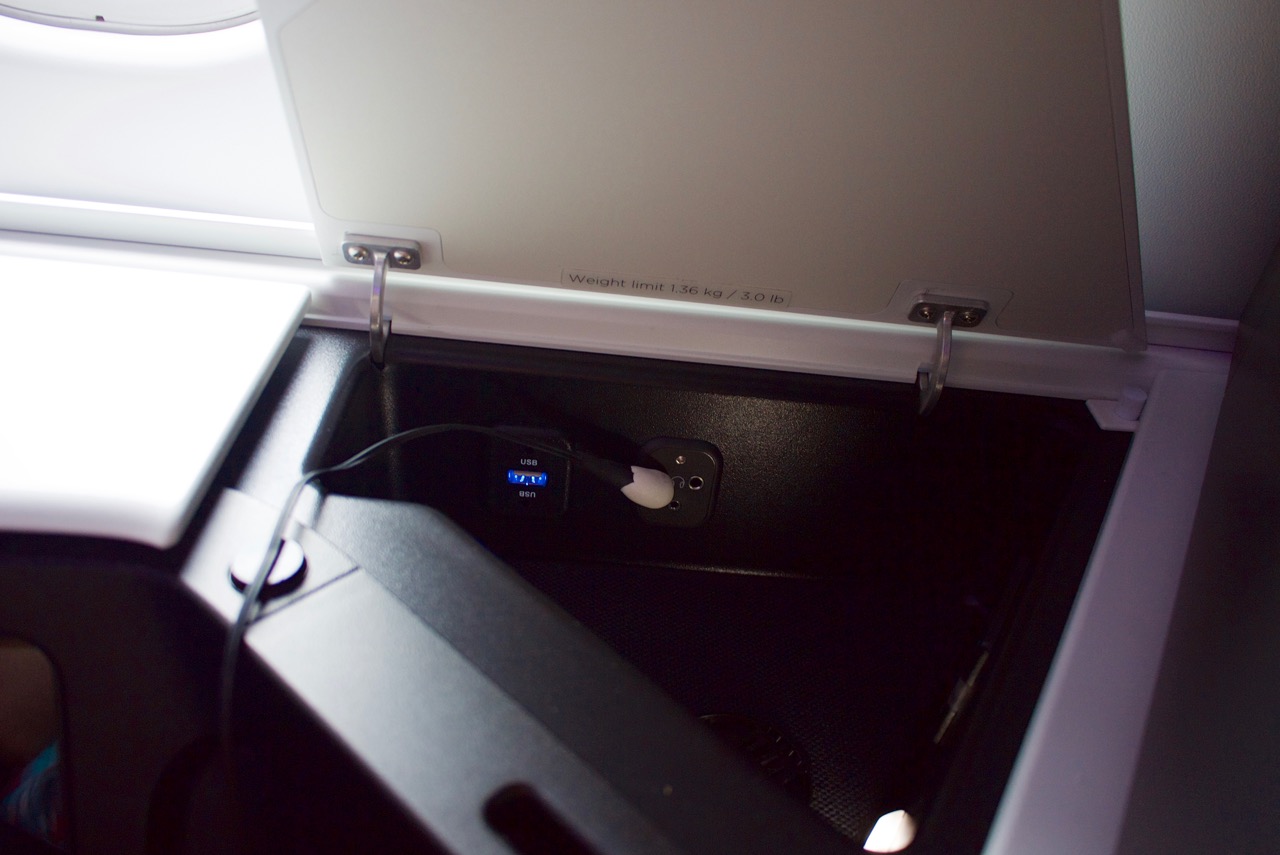 And finally, on the aisle side of the seat is an armrest which moves up and down as you need. It took me a good few minutes to find the headphones that are stored inside in their own case.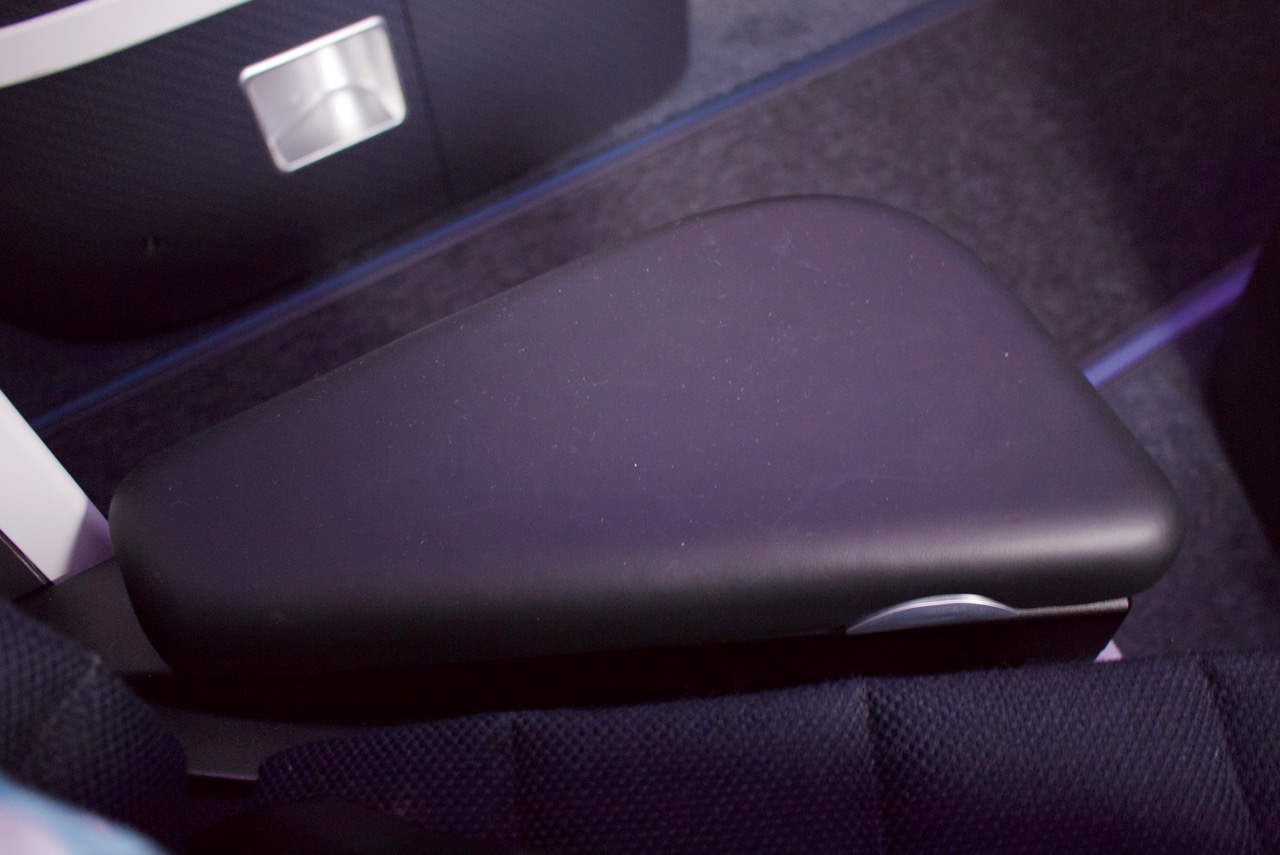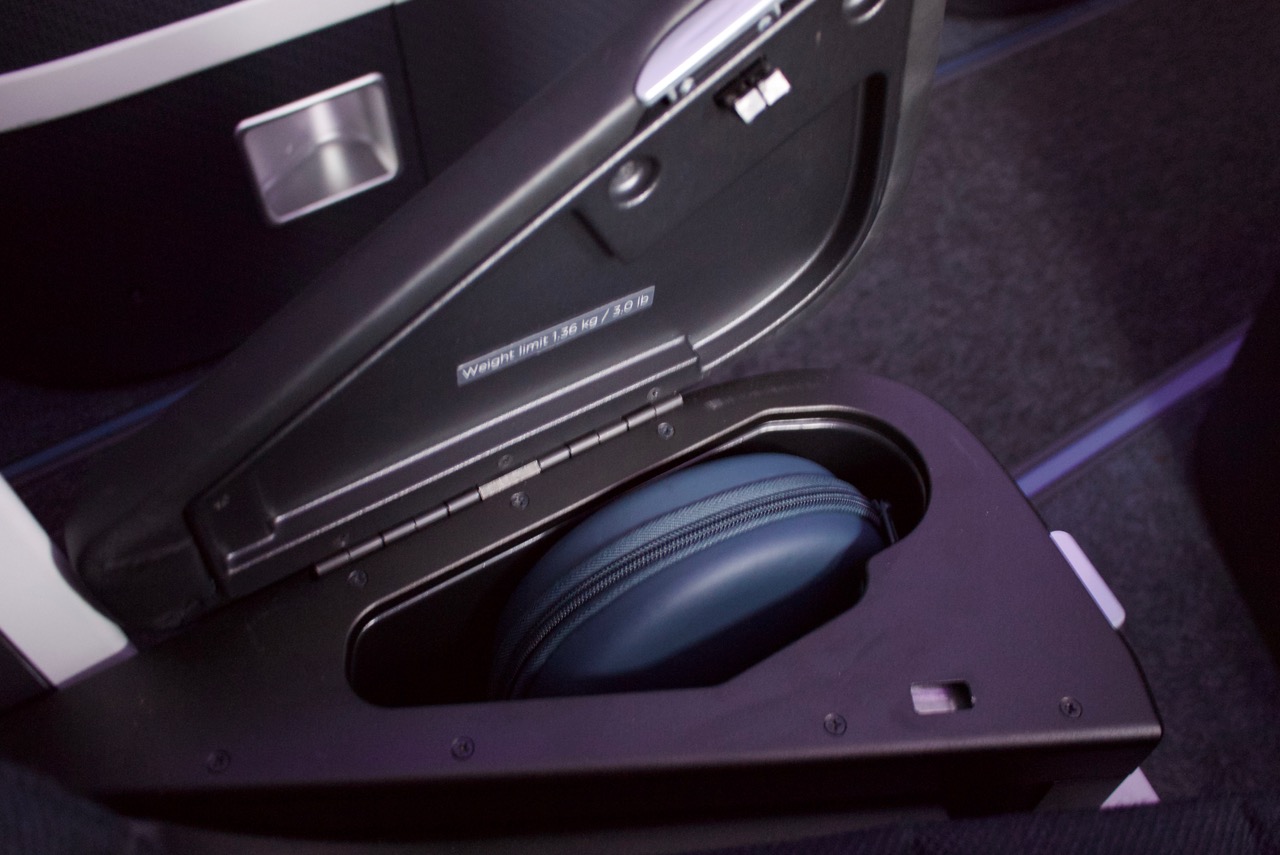 Breakfast on VA804 Business Class
We were served a fairly standard Business Class breakfast on this flight, with an option of a hot meal or Bircher Muesli and fruit. I went for the latter, and it was very good, and served with a warm croissant and good coffee.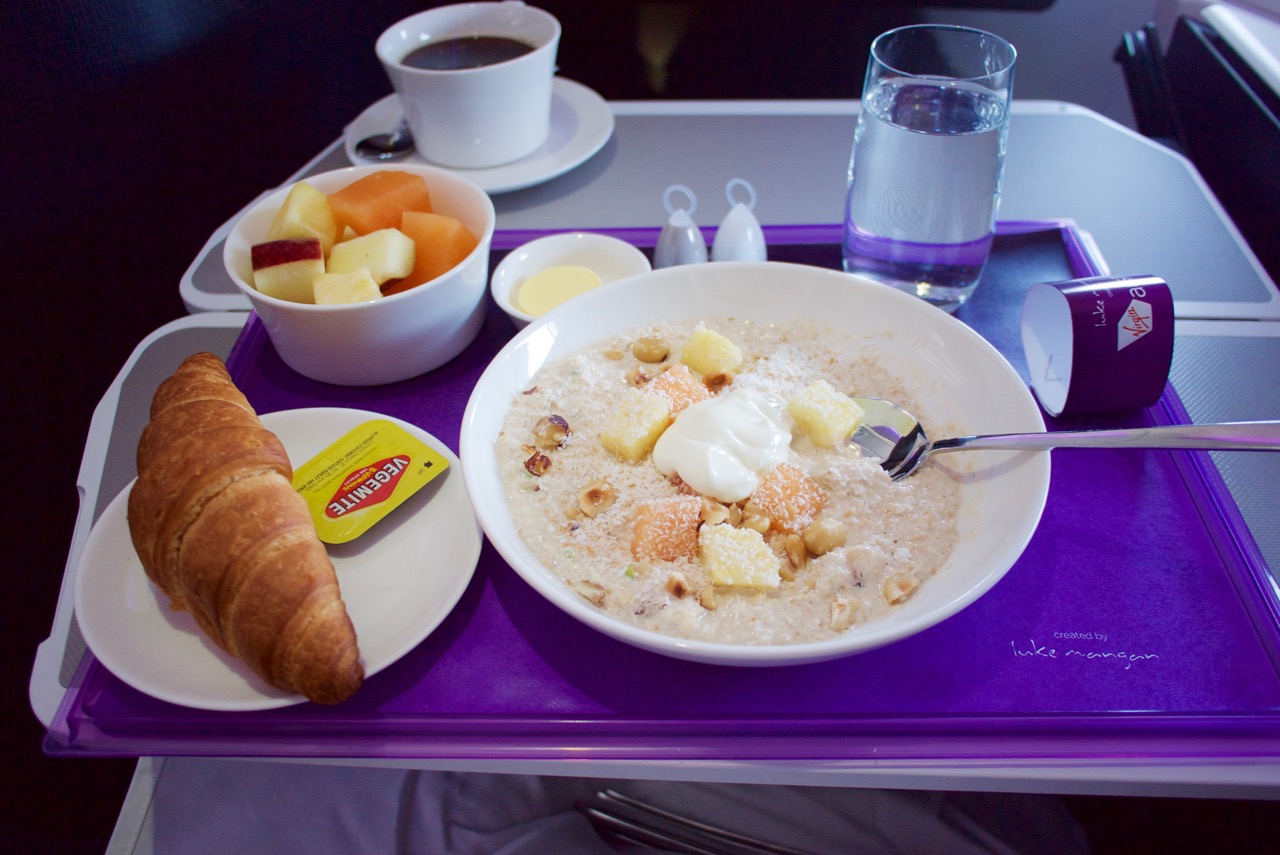 Summing up – VA804 new Virgin Australia A330 Business Class
Once again, this wasn't a long enough flight for me to try out the seat fully, but my first impressions were really, really positive, and I wouldn't hesitate to book this service on a long-haul flight to Los Angeles.
The value of using 13,900 Velocity Points for a seat this large, with good food and excellent service, was definitely there. I probably wouldn't have spent this for their regular 737 Business Class service on the same route, but if I saw an opportunity to take 'The Business' on an A330 again, I'd be really tempted to take it.
Here are the things to expect on your first Business Class flight.
Have you flown Virgin's new Business Class yet? What's your take?
Virgin Australia 'The Business' A330 Business Class Review – VA804 Sydney – Melbourne
was last modified:
March 9th, 2022
by