Selecting the most comfortable seat for your flight is key to arriving fresh to your destination. This is especially important on long flights to and from Australia.
This beginner's guide goes through the steps to pre-select your seat. It focuses on getting the most comfortable seat in Economy Class.
How to select your seat online
Book your ticket

You may be able to select your seat during the booking process. If not…

Make sure you have your six-character booking reference number

This can also be called a confirmation number or reservation code. You'll need it to manage your booking online or provide to the airline if contacting them via phone or social media.

Consult the experts

Consult the website or app of a seat comparison service such as SeatGuru, Seatmaestro, SeatLink or SeatExpert. Insert your flight details into the search box and it will show you the best and worst seats on the plane. Advanced frequent flyers can also use ExpertFlyer to check seat maps and availability on their specific flight.



Go to manage your booking online

This will be on the airline's website. Enter your booking reference number and click Choose your seat or Seat selection (or similar). Choose your preferred seat.

Check in for your flight 24-48 hours before departure

When checking in online, the seat map will open up more, allowing you a greater selection of seats.

Be open to your seat changing

Even though you have followed the steps above, your aircraft type may change or the airline may need to reallocate seats to redistribute the weight of passengers and cargo. If this happens and you are placed in an inferior seat, be polite with the check-in or gate agent and ask to be reassigned to a better seat.


Ad – Scroll down to continue reading.Minimum spend, terms & conditions apply.
Frequently asked questions
Which seats are the best for solo travellers?
My advice would be to sit as close to the window as you can.

In Business or First Class in a 1-2-1 configuration, you'll have the window on one side and the aisle on the other, with no one else next to you.

In Economy or Premium Economy Class, you'll usually only have one or two other people next to you, like in Virgin Australia 777 Premium Economy:


Which seats are the best for couples?
If flying in Economy or Premium Economy Class, usually the ones closer to the windows.

If flying Business or First Class in a 1-2-1 configuration, you may want to choose the two centre seats (or two window seats, one behind the other).


Which seats are the best for families?
Depending on the size of your family, you may want the three or four centre seats to be all together. Or you may want to spread out over two rows closer to the windows. If you have a baby or multiple babies, then the bulkhead seats with baby bassinets are the way to go.


What is a bulkhead seat?
These are the seats located behind a wall or curtain that separate cabins on a plane. They usually provide more legroom, however, the tradeoff is that the tray tables and often inflight entertainment system are in the armrest rather than in front of you.


Which seats have the most legroom in Economy Class?
Usually, the bulkhead and emergency exit row seats provide the most space to stretch your legs. The airline may also split the cabin between a main section with regular legroom and a smaller section with extra legroom, usually for those who are willing to pay more or have status.


Which seat should I choose if I am tall?
If you can select a bulkhead or exit row seat, either online or at check-in, then you will have a little more space to move about.
Which seat should I choose if I get motion sickness?
The seats over the wings (especially the front of the wings) receive the least turbulence. Avoid the back of the plane.
Which seat should I choose if I want peace and quiet?
A window seat is preferable, along with one away from the galleys. The back half of the plane tends to be less full than the front half, so you may have fewer fellow passengers to content with. You may want to avoid bulkheads as even though they provide extra legroom, babies and families are more likely to be placed here.


Which seat should I choose if I have a tight connection to my next flight?
Try to seat yourself closer to the front of the plane so that you can disembark earlier.
Which is better—an aisle or window seat?
It depends on your preferences. If you like privacy and not being disturbed, then a window seat is preferable. If you like (or need) to be able to move around, then an aisle seat is ideal.


Are there any advantages to having a middle seat?
The only one I can think of is that general plane etiquette allows the middle passenger to use both armrests, given that the window passenger has the wall to lean against and the aisle passenger has more space on the aisle side (watch those elbows, though).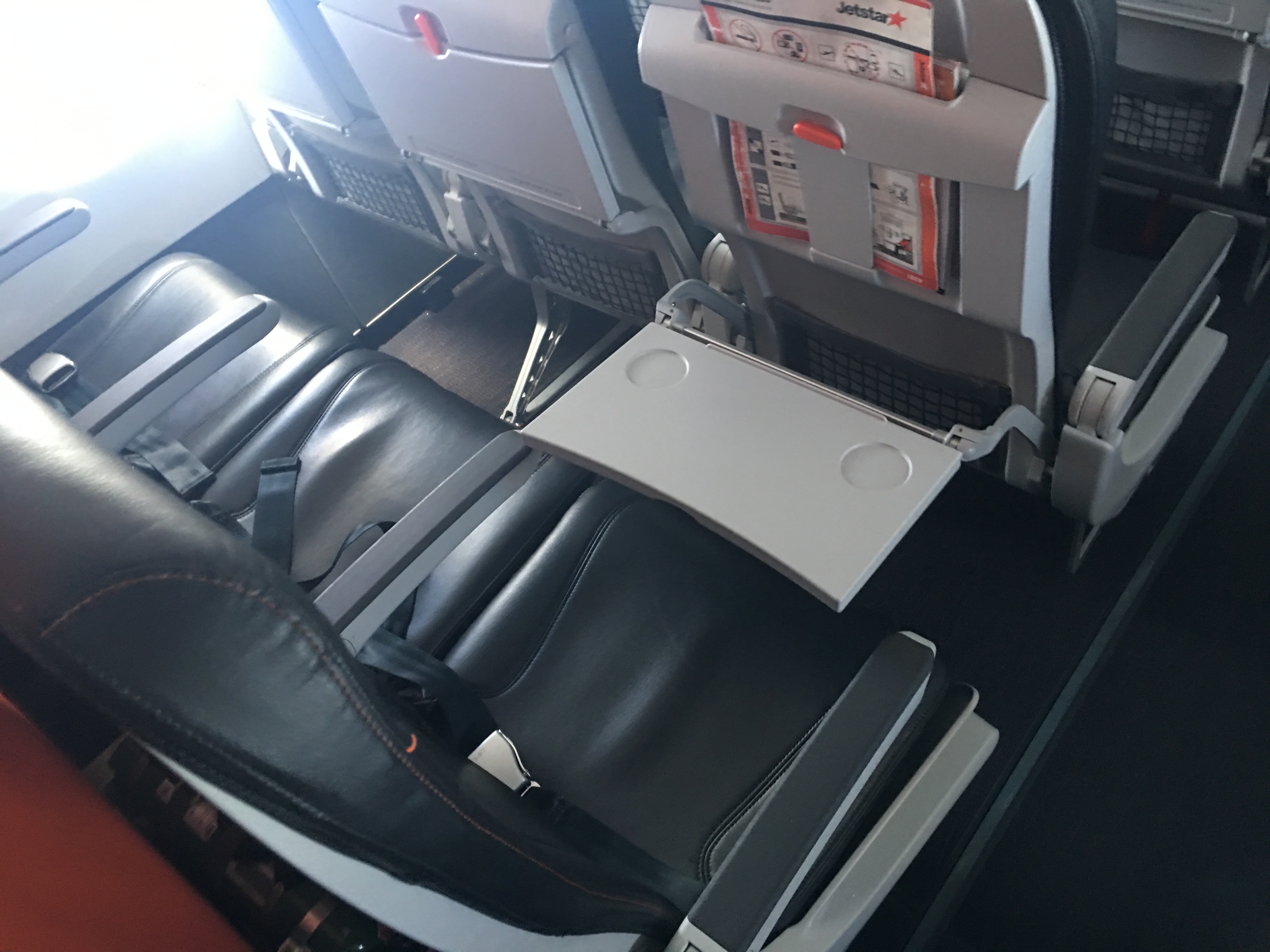 Why should I avoid the back row?
The seats in the back row do not tend to recline, meaning your movement is restricted. They also tend to be louder as they are close to the lavatories and galley.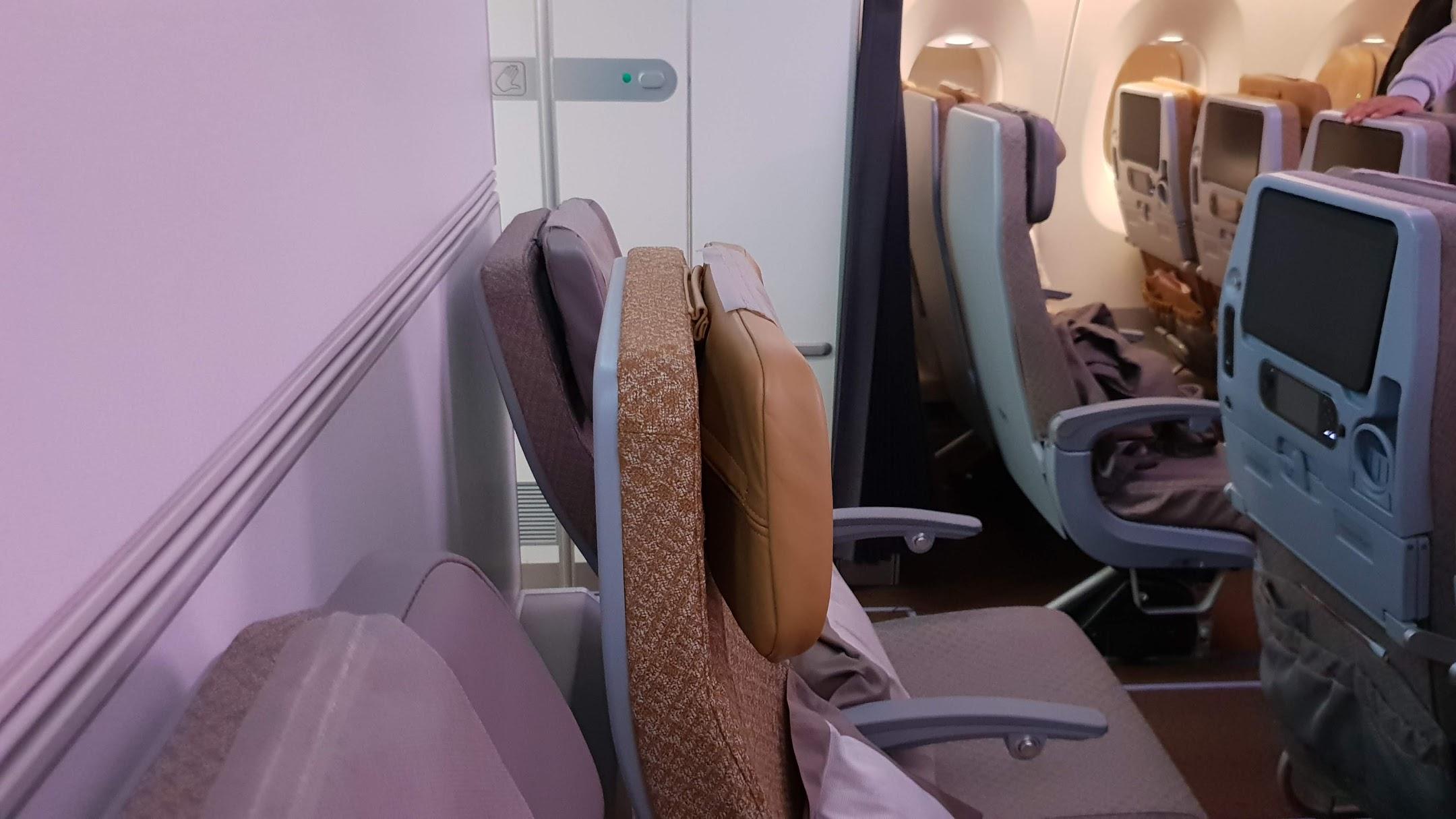 What is a 'true' window seat?
This Business Class seat is one that provides privacy from the aisle. On planes such as Qantas' 787 Dreamliner, the seats on the side of the plane alternate between having the side table on the window side and on the aisle side. You'll want to choose one that has the table separating you from the aisle.

This Etihad A380 Business Studios seat is not a true window seat because the side table separates the passenger from the window and pushes them closer to the aisle:


What is a 'throne' seat?
This Business Class seat is one that is by itself near a window on a plane that has a staggered 1-2-2 configuration. You can find it on carriers such as Malaysia Airlines and SWISS. Solo travellers usually enjoy this type of seat.


If I'm on a widebody aircraft (with two aisles), should I choose the left or right side of the plane?
Given passengers always board a plane on the left-hand side, the right-hand side tends to get a little less foot traffic and is therefore quieter. You may also want to consider which side of the plane the sunshine will be dominant on.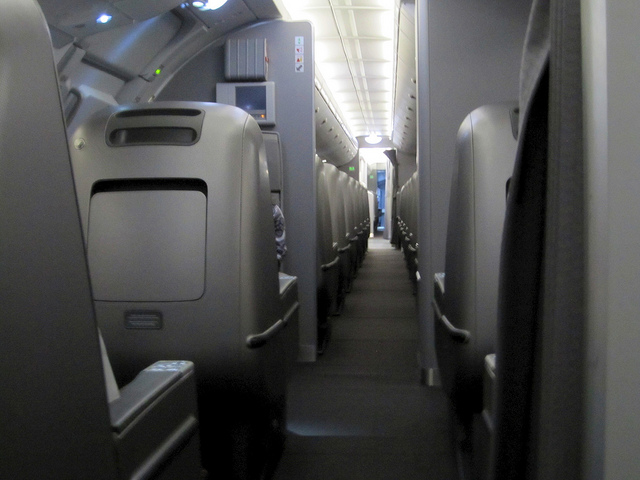 Does it cost to pre-select a seat?
Sometimes it does. Depending on your ticket type, you may or may not have to pay a fee. For example, on the cheapest Special or Saver fares with Emirates, you'll pay ~US$35 to pre-select a seat on a flight from Australia to Dubai—not an insignificant amount.

Generally, the more expensive your ticket, the more likely you are to be able to pre-select a seat for free. Business and First Class passengers will (almost) always be able to choose their seat without cost.
Does having elite status help?
Yes, it does. If you have status, you may be able to select preferred or extra legroom seats for free. For example, Qantas Silver members can select regular Economy Class seats on Emirates for free; Gold and above members can do one better with preferred seats.


What do I do if I cannot select my seat online?
This happens often. You will want to contact the airline via phone or social media with your request for a specific seat, e.g. 15K, or ask the agent to choose, e.g. 'any window seat in the second half of the plane'. It helps if you have an ExpertFlyer account as you can see which seats are open, occupied and blocked on your specific flight.
If I book an award (or reward) seat on a partner airline, do select my seat with the airline or the frequent flyer program?
The frequent flyer program may allow you to select a seat through their website. However, it is not guaranteed that the request will flow through to the airline you're actually going to fly on. To be sure, you should go to the flying airline's website to request your seat.

The booking reference number you receive from the frequent flyer program may be the same for the airline, or you may be given two different numbers—try both. You can see that this Cathay Pacific First Class redemption booked with Alaska Airlines Mileage Plan miles provides two confirmation numbers:


What do I do if I am a passenger of size?
Contact the airline. Some carriers will require you to purchase a second seat and bear the cost; some will ask to you purchase a second seat and will refund the cost of that seat after the flight has been taken (in order to prevent other passengers from booking that seat); and others will block a second seat for you for free.
How can I increase my chances of getting my preferred seat?
Check in online 24 hours before departures (this can sometimes be 48 hours); get to the airport early; and if the check-in agent isn't able to fulfill your request, ask for help at the gate or lounge.


Summing up
Firstly, use seat comparison websites to reduce the effort and stress of finding the best seat.
Secondly, be sure to take into account your personal preferences. You may want to sit in the front or back of the plane, or next to an aisle or window.
Next, it is best to pre-select your seat either during the booking process or shortly thereafter.
Finally, make sure to check-in online 24-48 hours before departure. This will help you to secure the most comfortable seat for your flight.
Do you have any advice on how to choose the best seat for your flight? Share in the comments below!
How to choose the best seat on the plane
was last modified:
May 11th, 2022
by