The Qantas International Business Lounge in LAX caters to Business and First Class passengers departing on Qantas flights to Australia. It is also accessible to premium cabin passengers on other oneworld airlines like American Airlines and Cathay Pacific, as well as oneworld and Qantas elite status members.
However, if you are departing on an American Airlines flight from Terminal 4 or 5, then you may prefer the American Airlines Flagship Lounge. It's just 5 minutes away by foot and you don't need to pass through security again. It has slightly better food and more natural light, but the coffee, alcohol, customer service, wifi and showers are all better in the Qantas lounge.
Qantas International Business Lounge Los Angeles details & location
The lounge is located inside the Tom Bradley International Terminal (TBIT). After passing through security, turn right toward the gates of the Northern Concourse. (You may want to have a look at our top tips to avoid long security lines at LAX.)
Follow the signs to Mezzanine Level 5. It can be accessed via either a set of escalators or the clock tower elevator.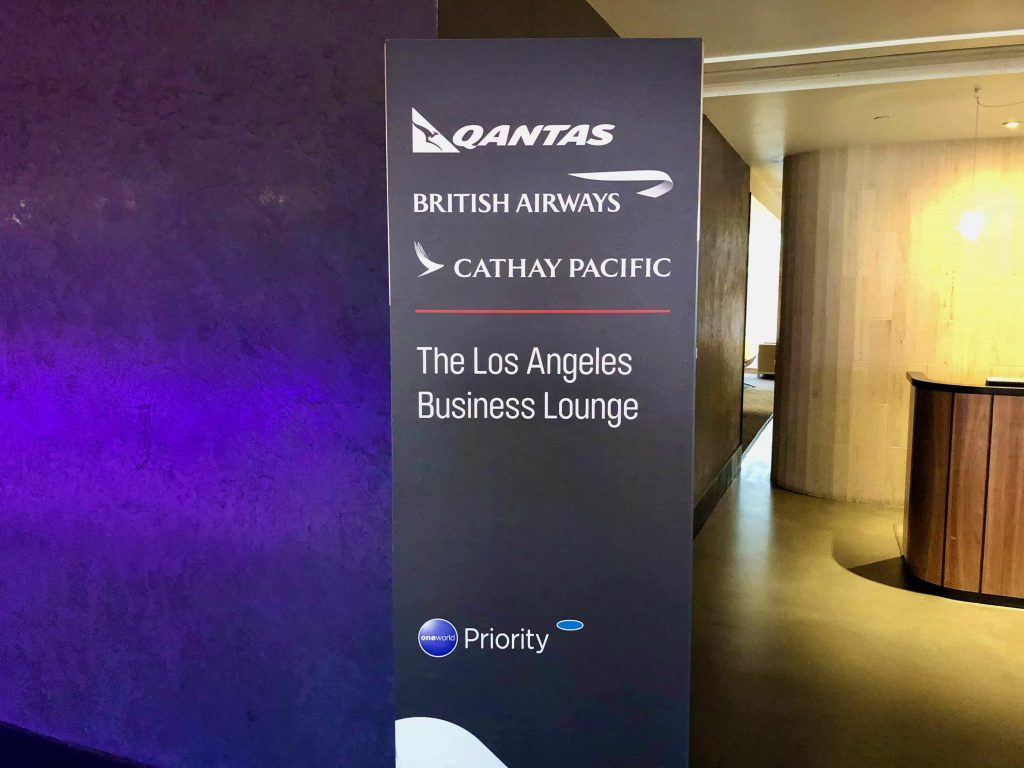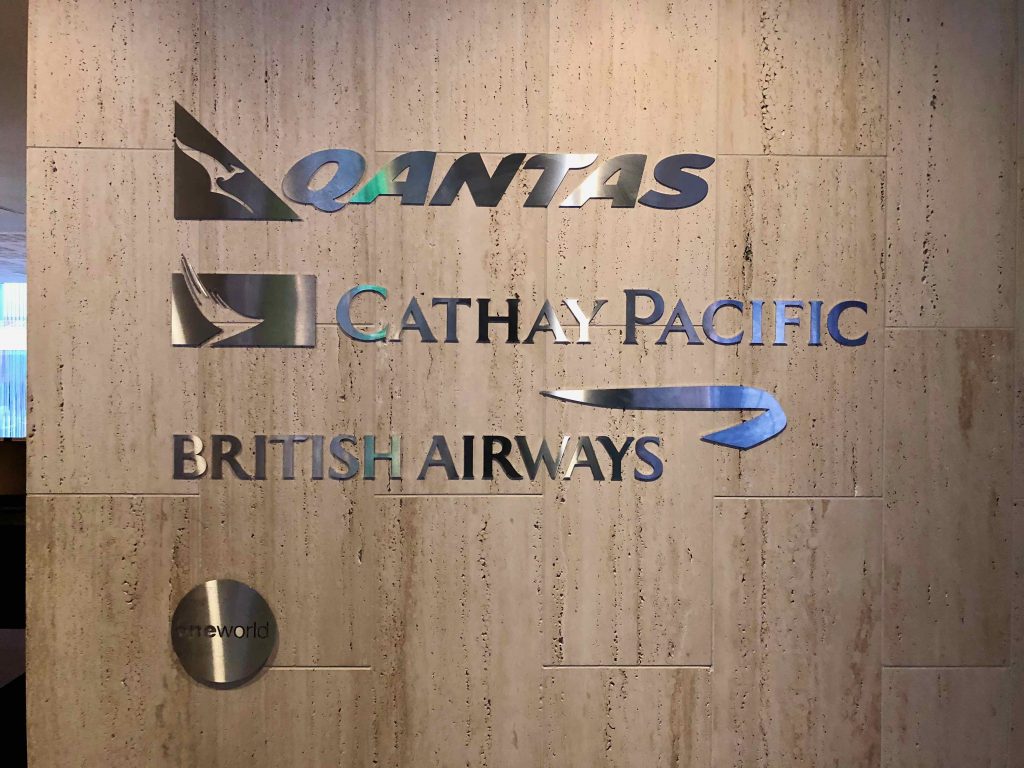 The lounge is open from 6:30am until 11:30pm (or until the last flight, if delayed).
I spoke with a staff member and they said that it runs at ~80% capacity from 11am-1pm and 9-11pm, before the red-eye Qantas flights to Sydney, Melbourne and Brisbane. As I had mid-afternoon departure, I was in the lounge from 1-3pm and the whole time it was only at about 10-30% capacity.
Qantas International Business Lounge Los Angeles seating & layout
This lounge is set up in a square shape around a central atrium.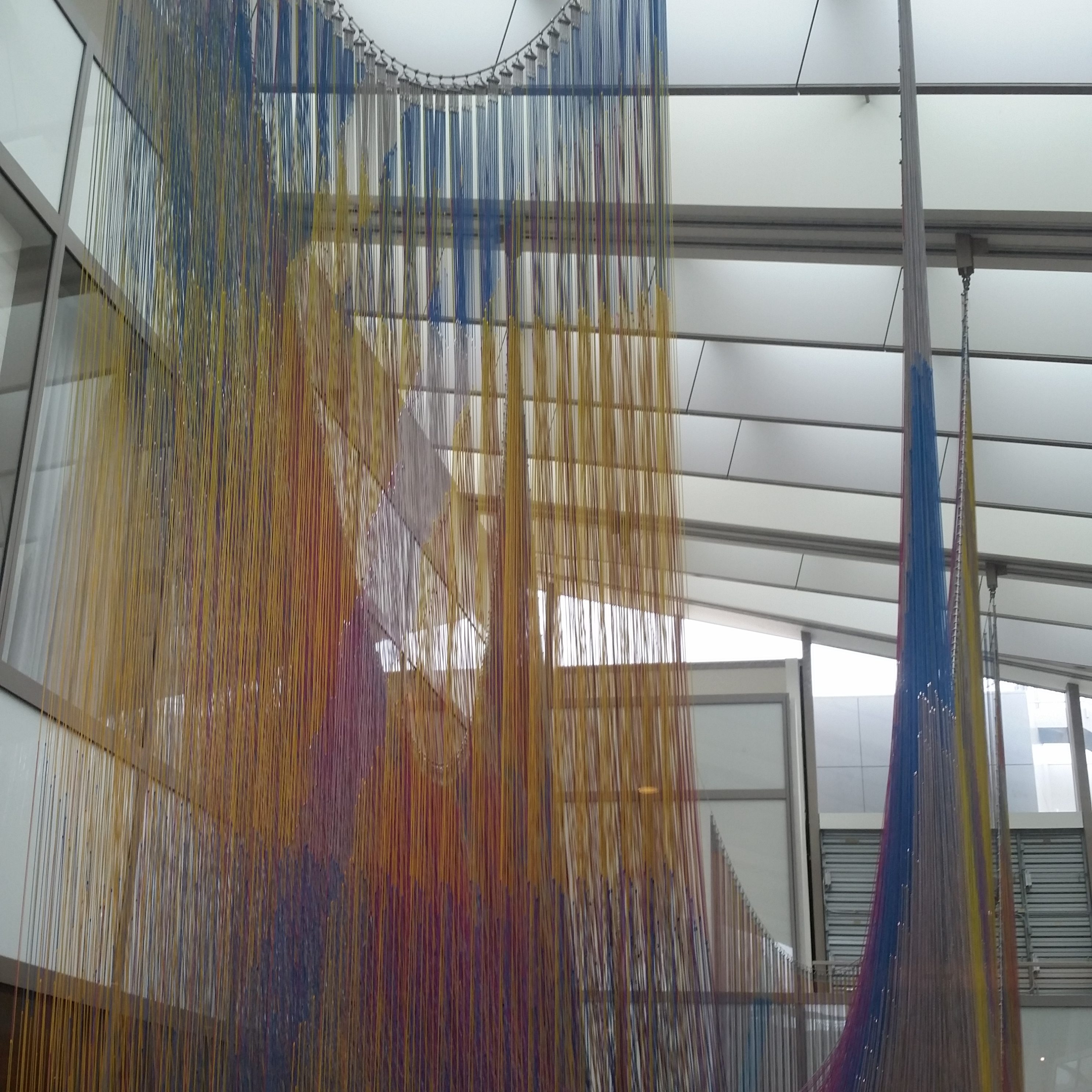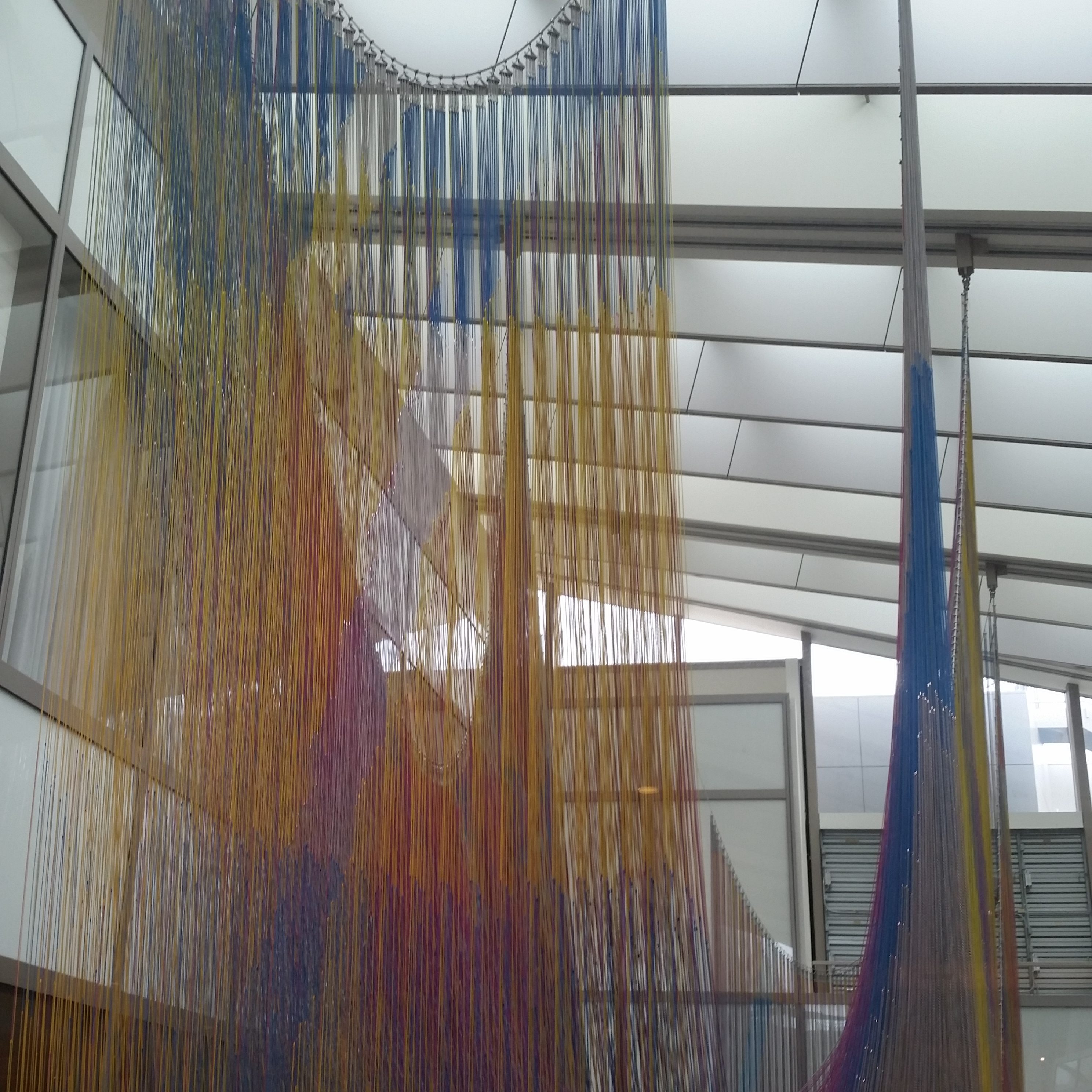 The design tone is sleek and modern, with a very cool communal fireplace. This is a good place to have a chat but solo travellers might also enjoy it.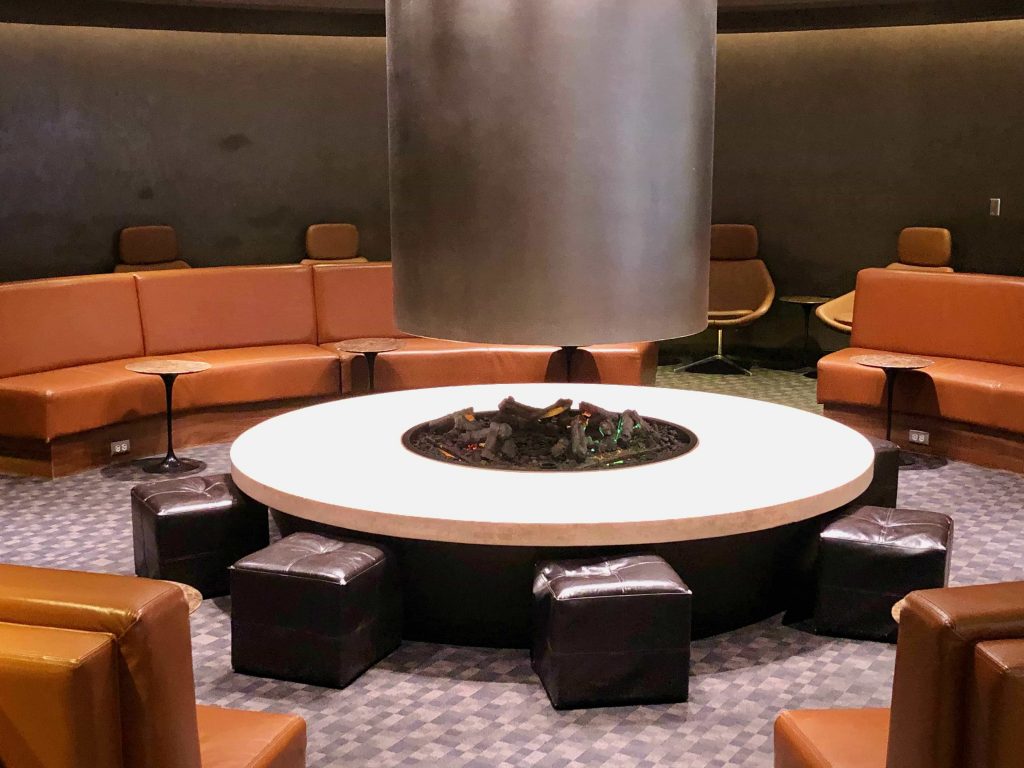 Note, however, that this is a dark lounge without much natural light. Depending on how you want your body to adjust to your destination timezone, the lack of natural light could be a good thing.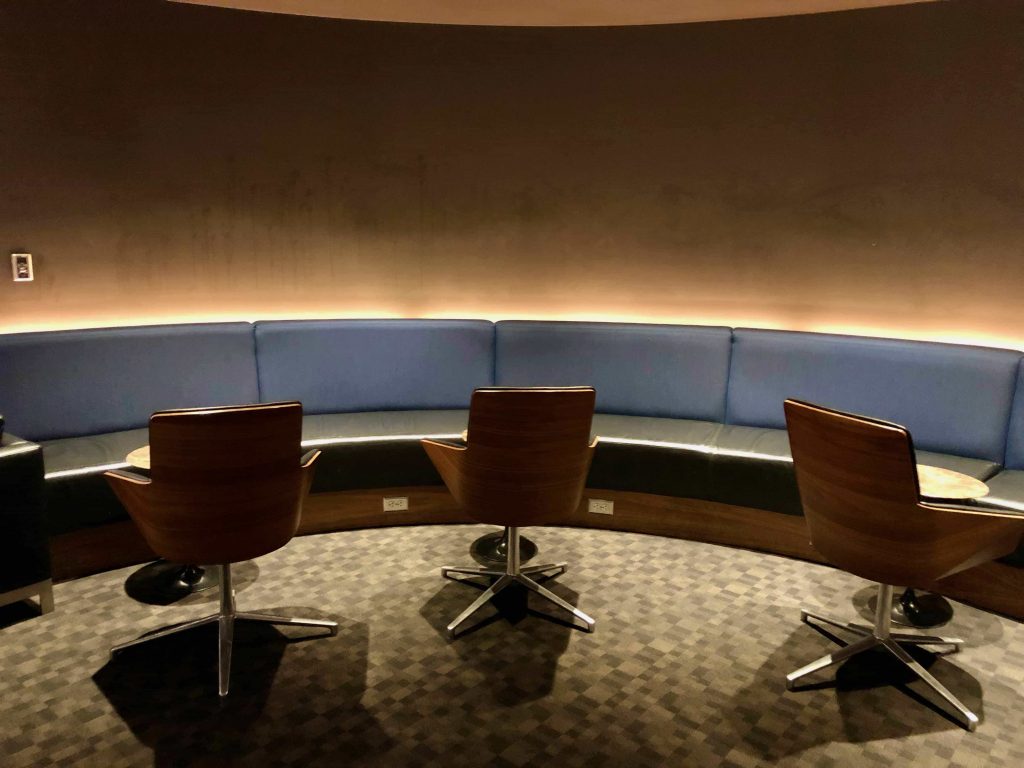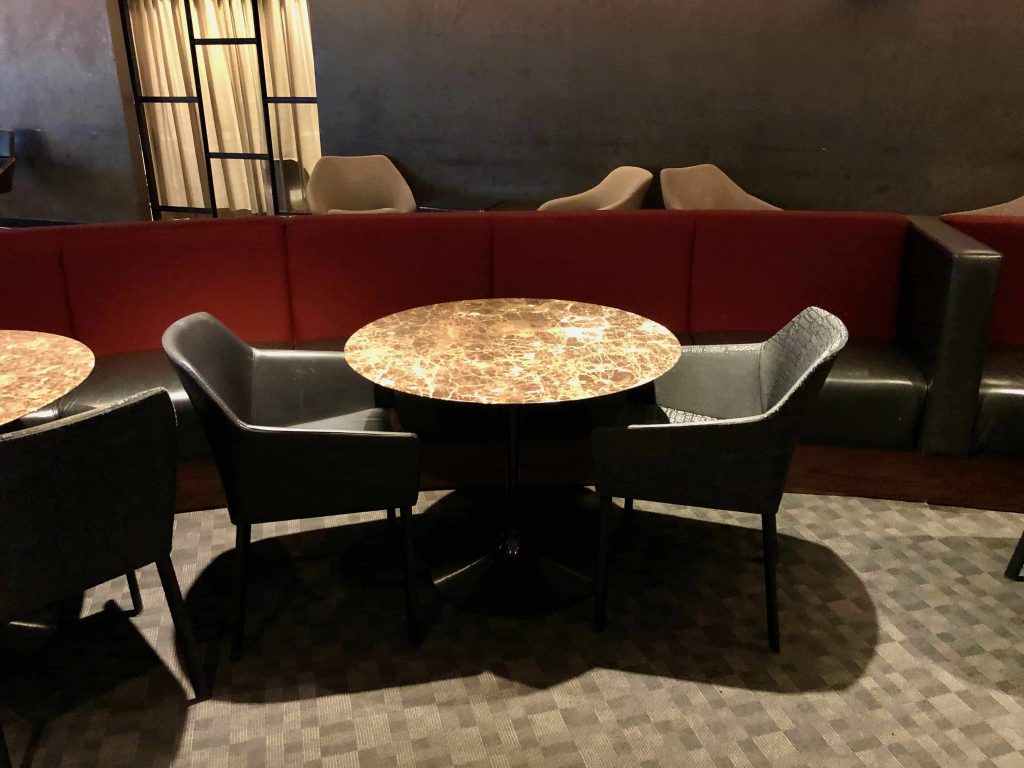 Compared to its rival Star Alliance Lounge, the light contrast is stark. The Star Alliance lounge enjoys an outdoor patio and more extensive use of glass.
If you want to socialize, I would suggest you turn right and grab a drink at the manned bar. There are spirit, draft beer and barista coffee on-demand as well as self-service wine and champagne.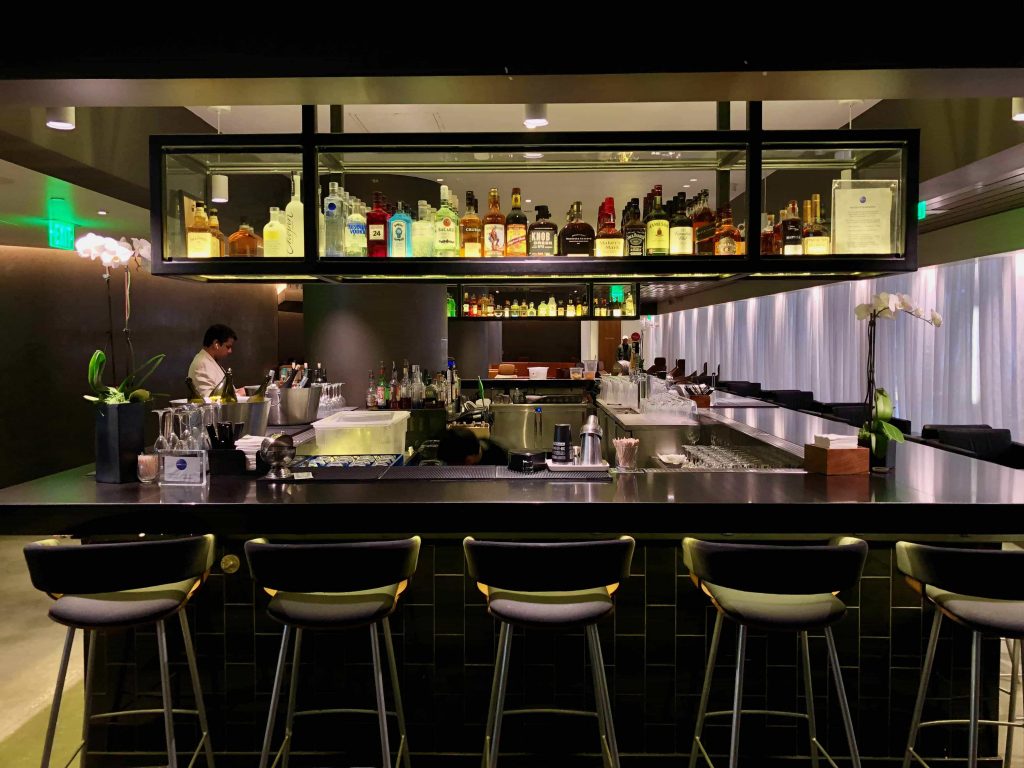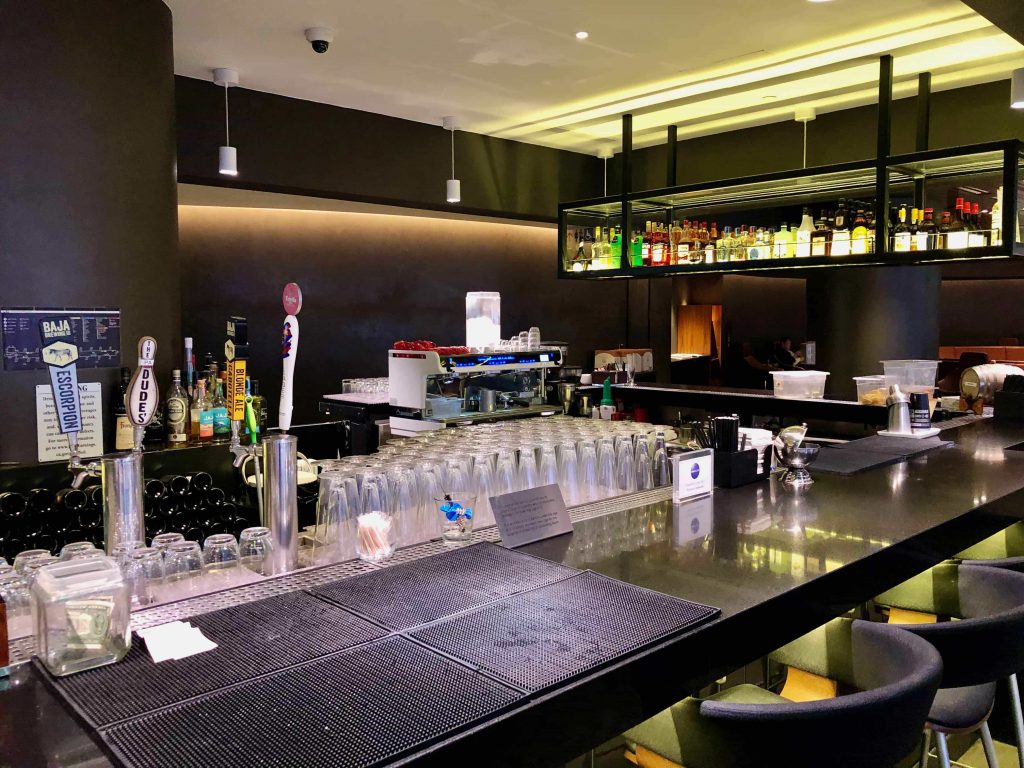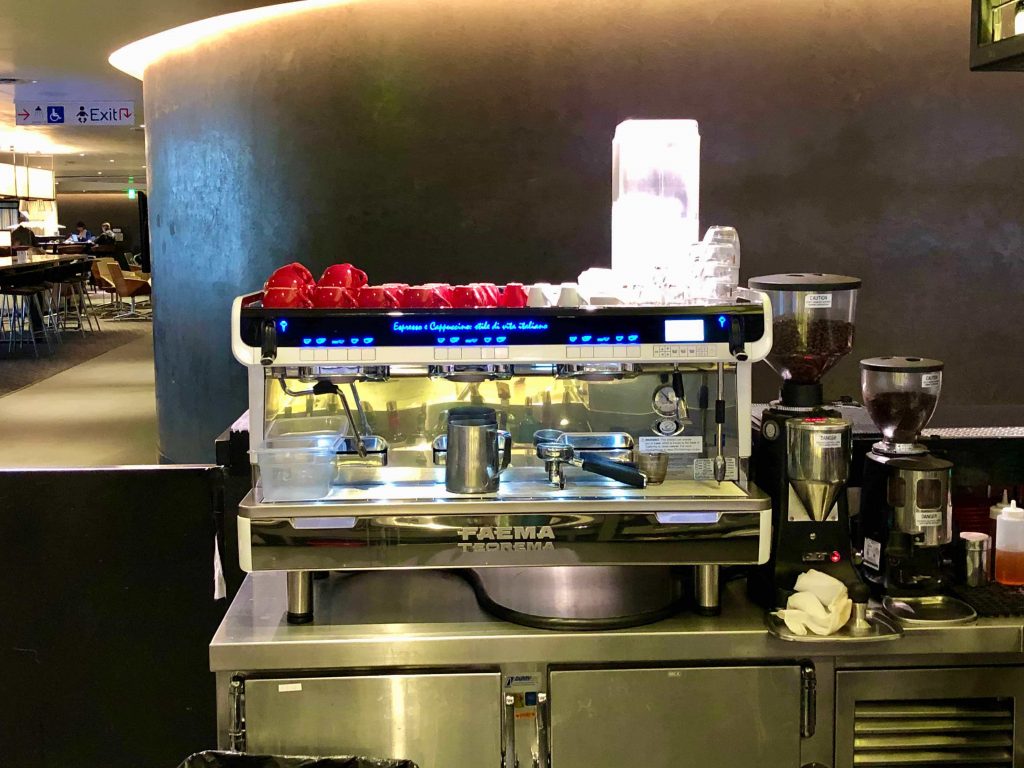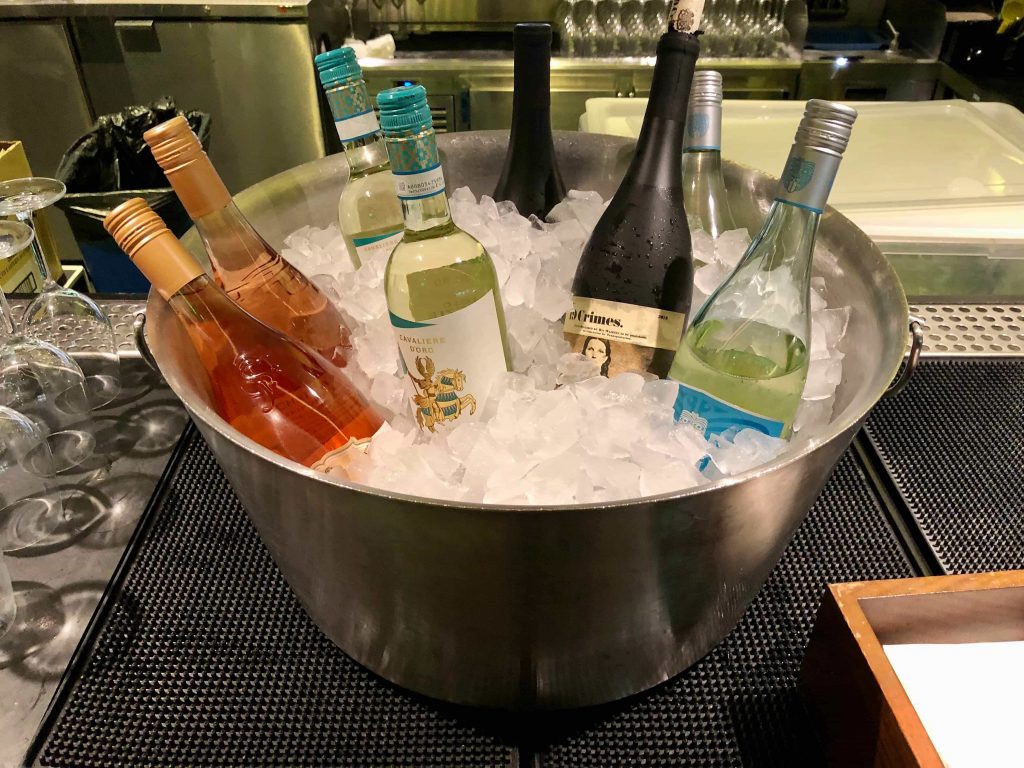 If you're hungry, the far-right side is the place to be. It has buffet food as well as a large variety of seating options for soloists, couples and groups. The central communal table is a favourite of mine.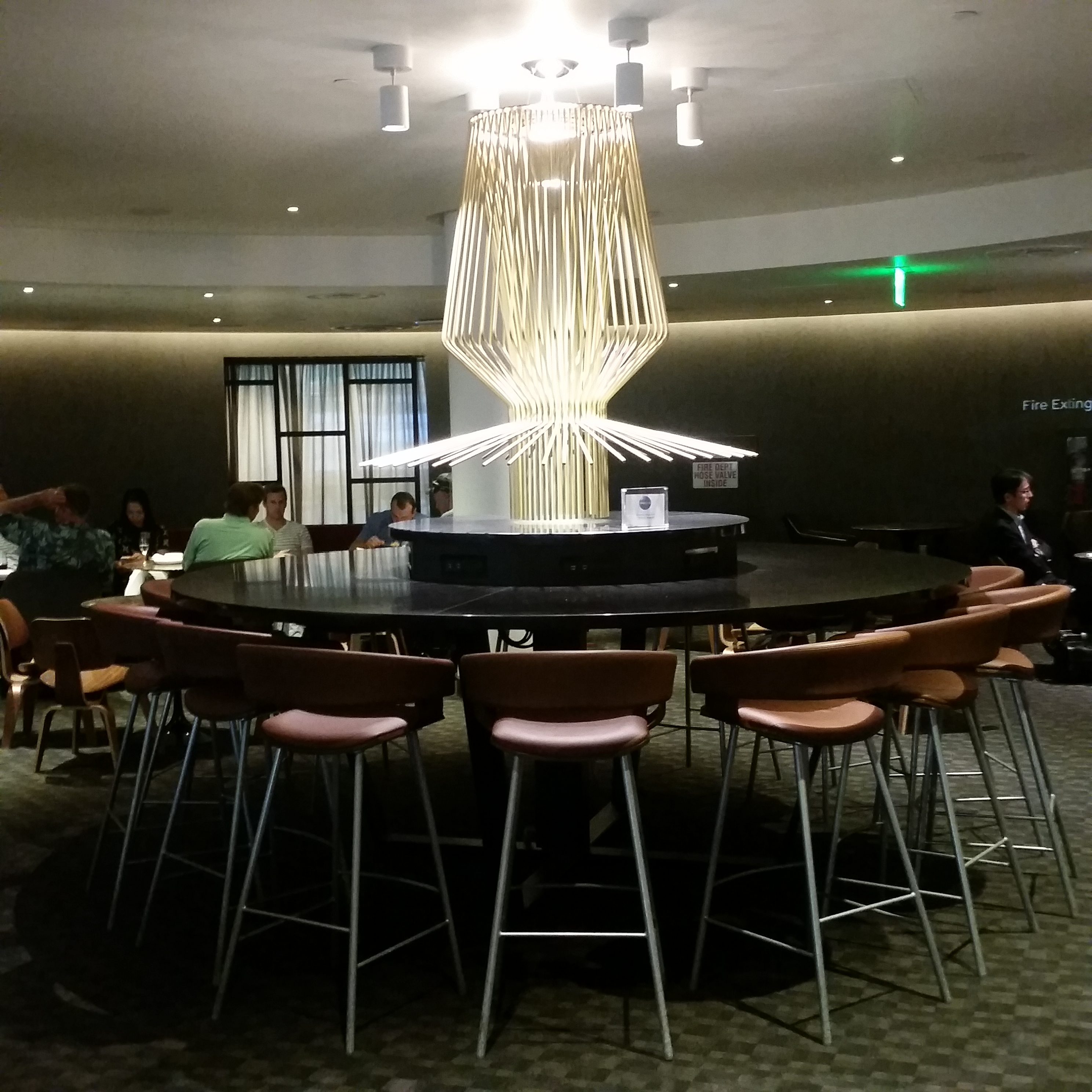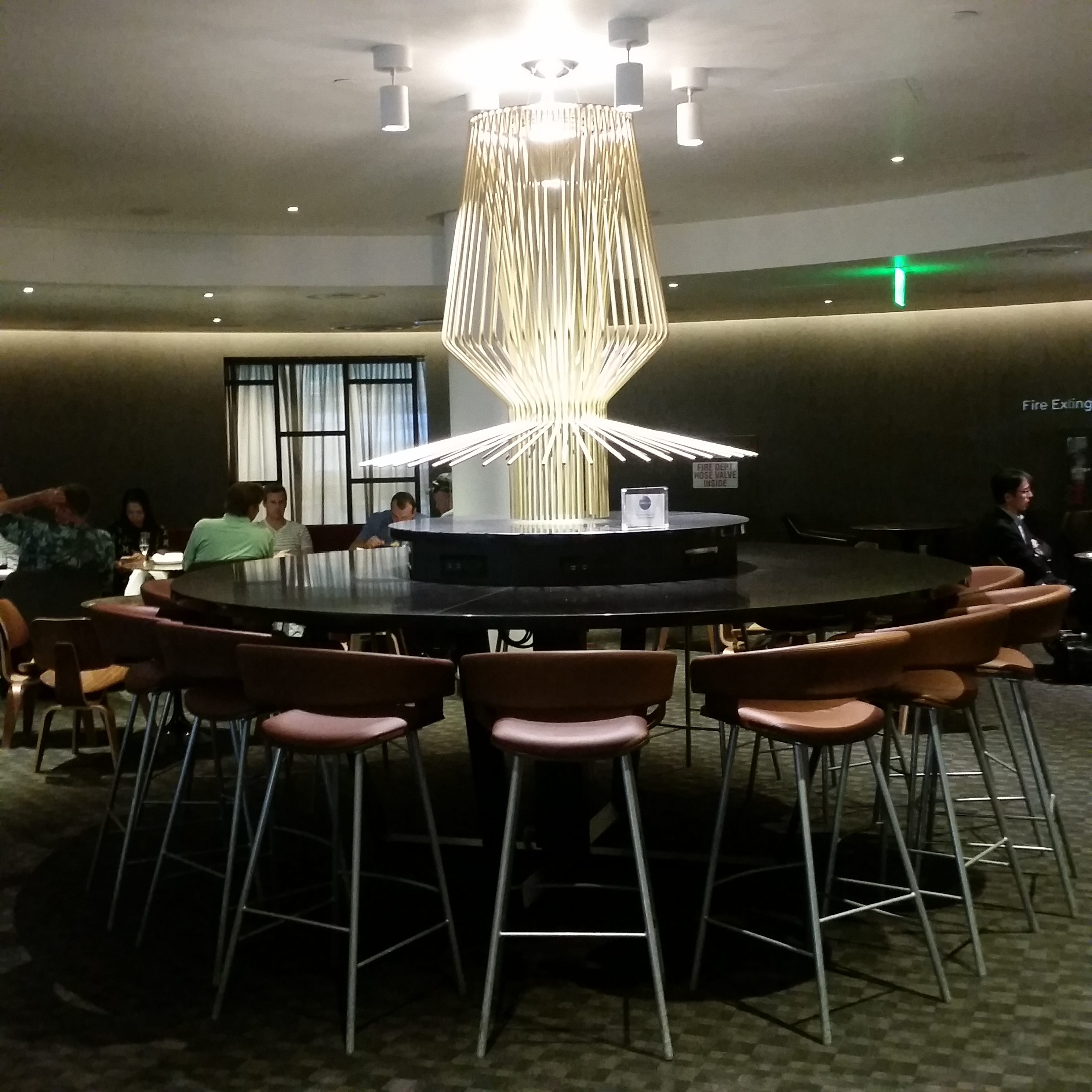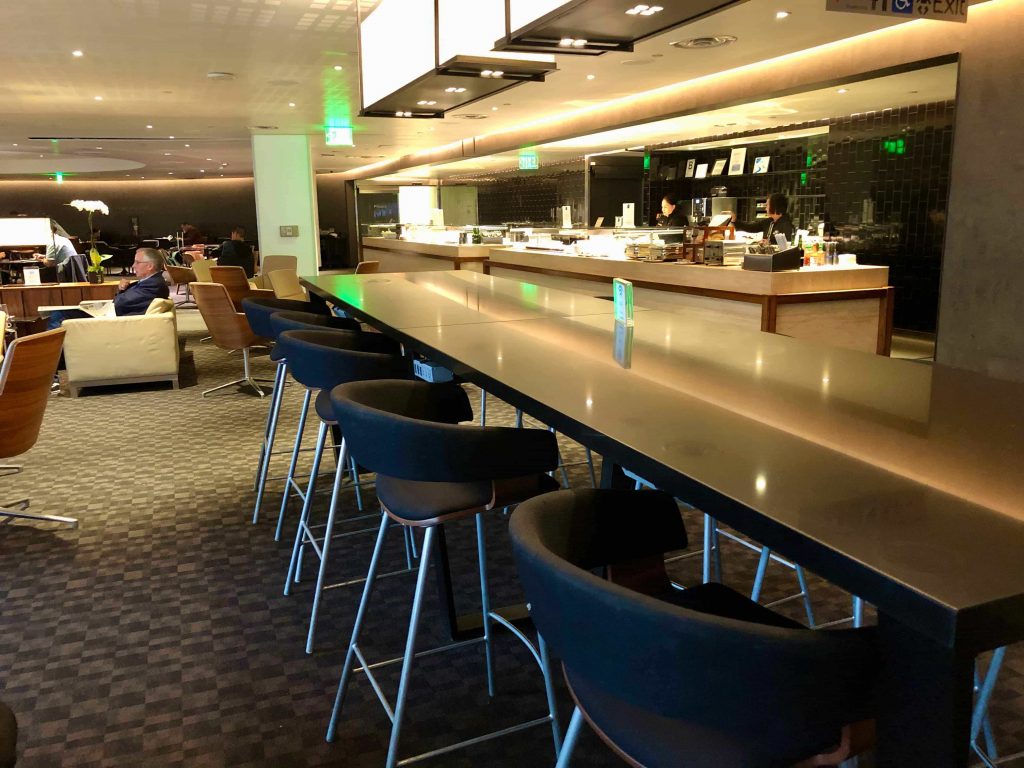 Finally, the rest of the lounge is ideal for those who want some peace and quiet to relax or work. There are nap recliners facing the atrium on the left-hand side of the lounge.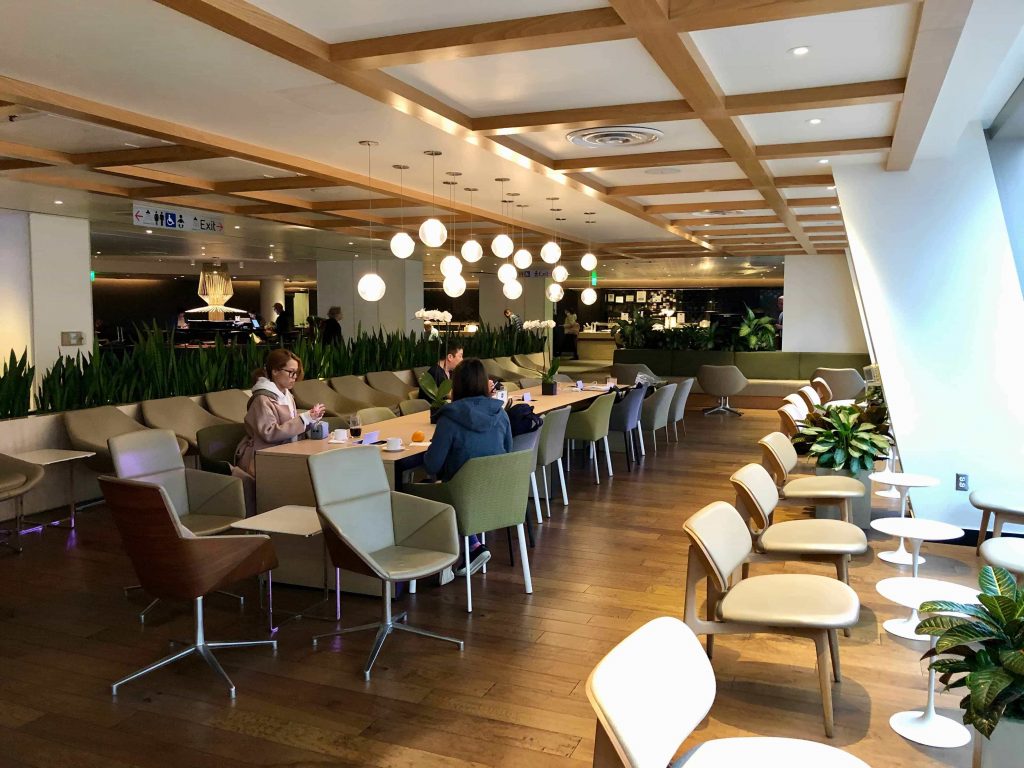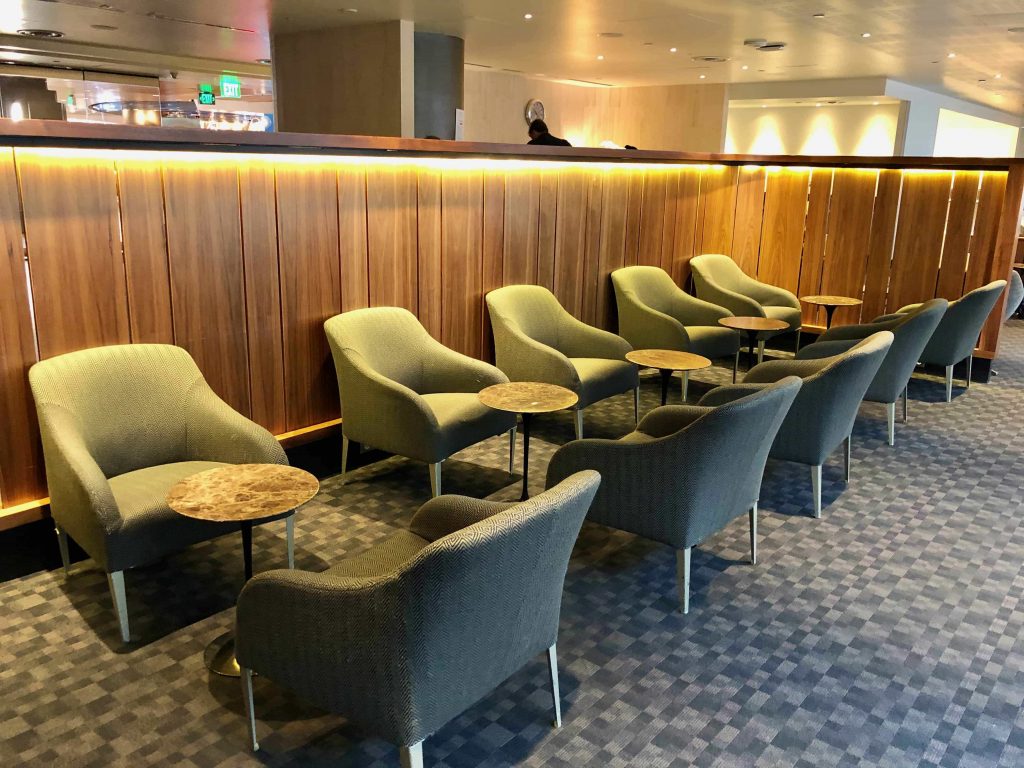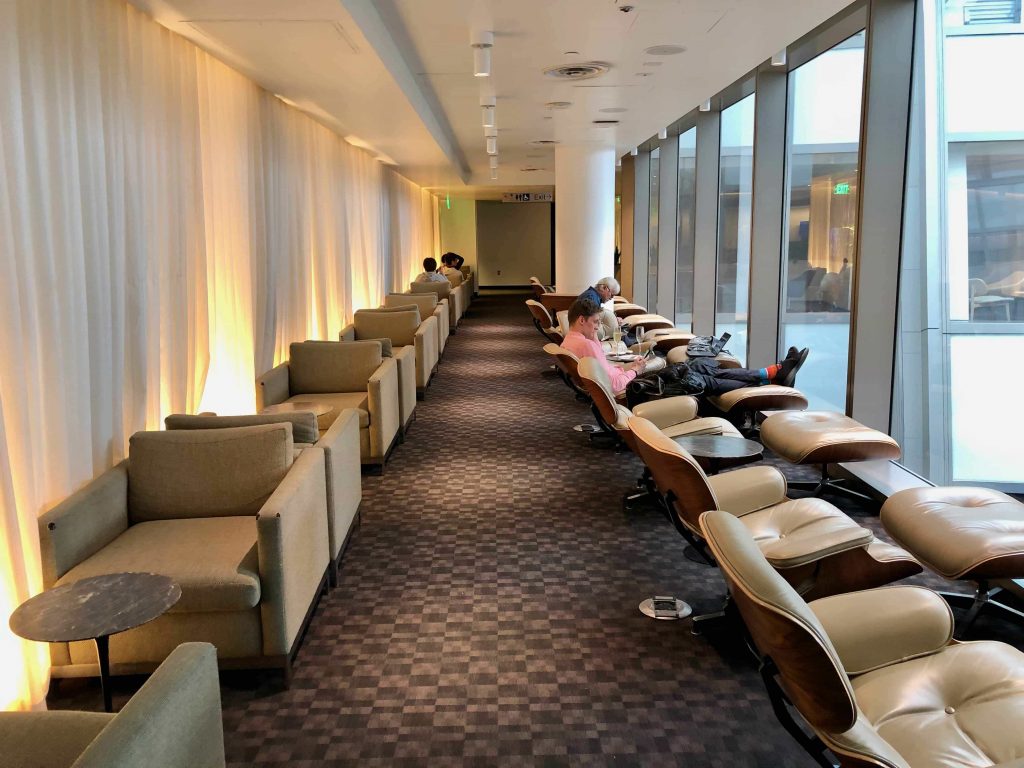 Qantas International Business Lounge Los Angeles food & drink
In keeping with the Australian-US fusion theme, the Neil Perry-designed menu is inspired by multicultural Californian cuisine. I've been to this lounge a number of times. I think the lunch-dinner fare is better than the breakfast offerings.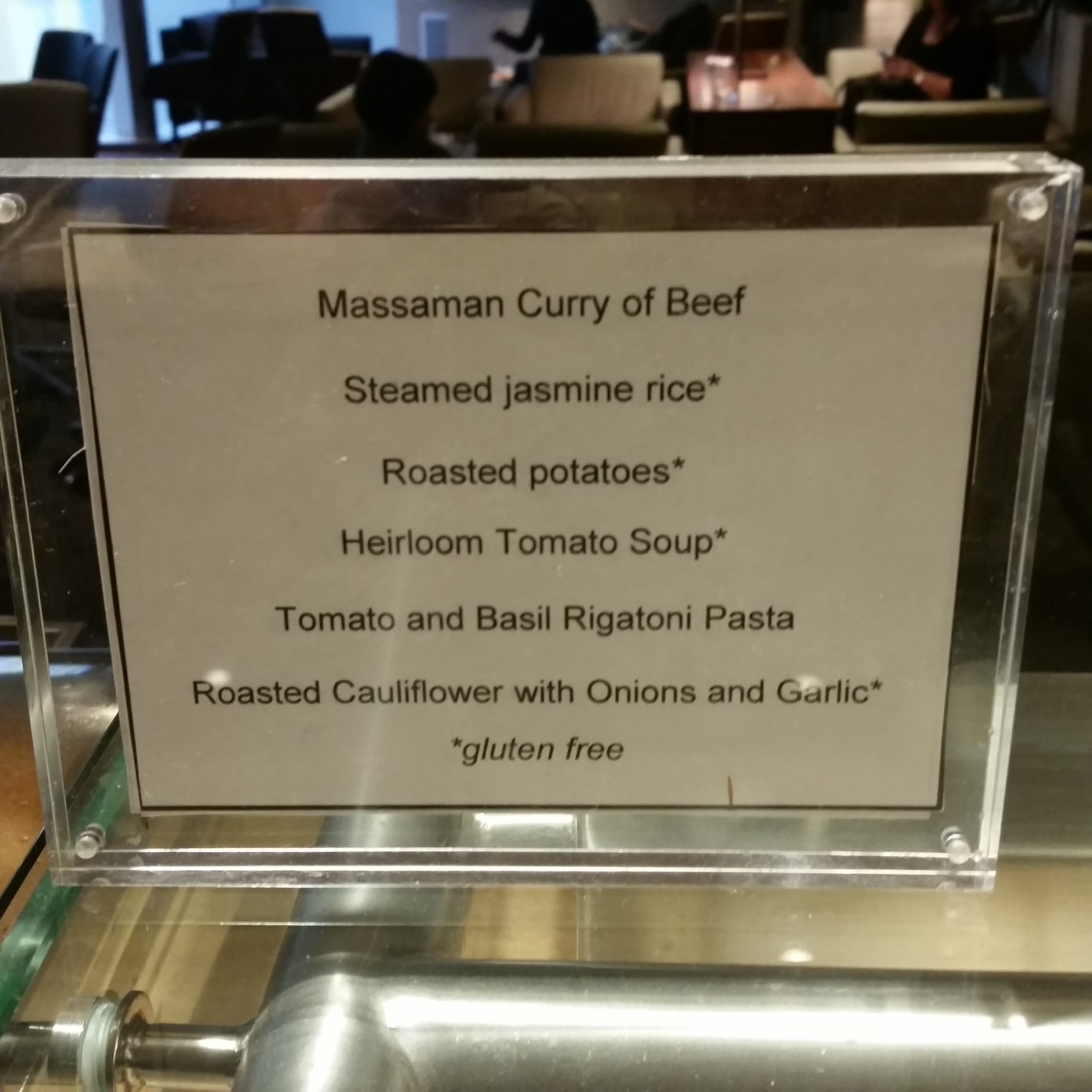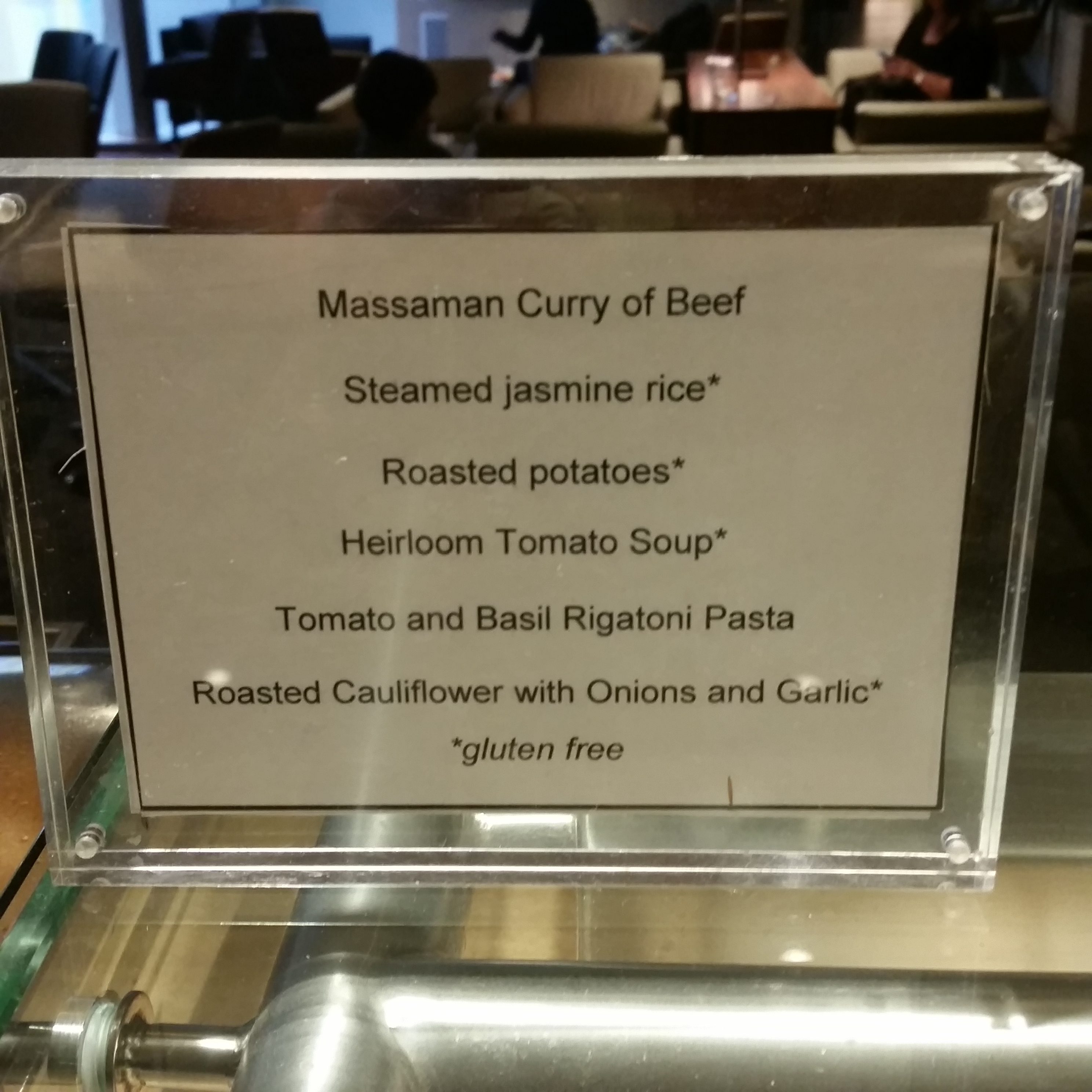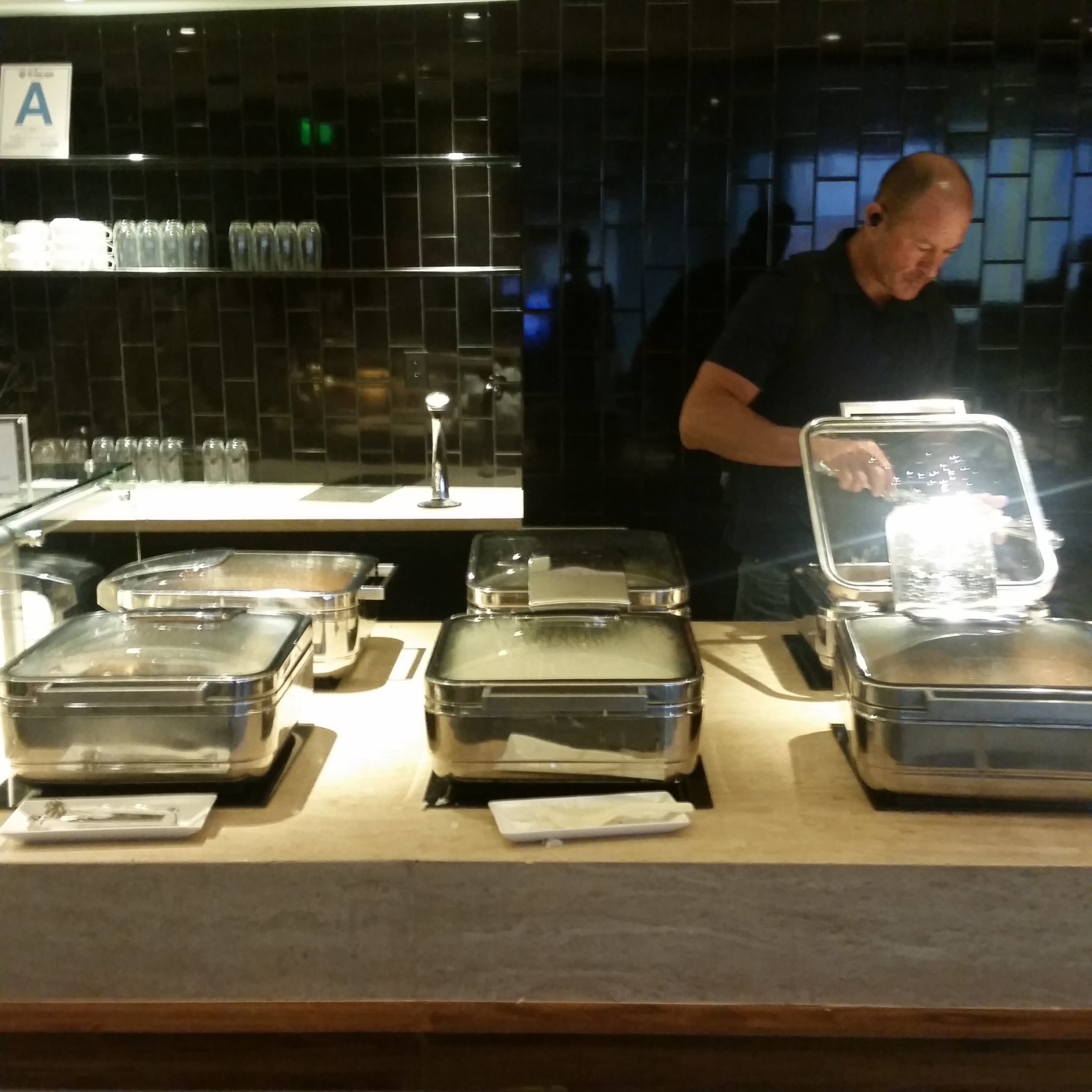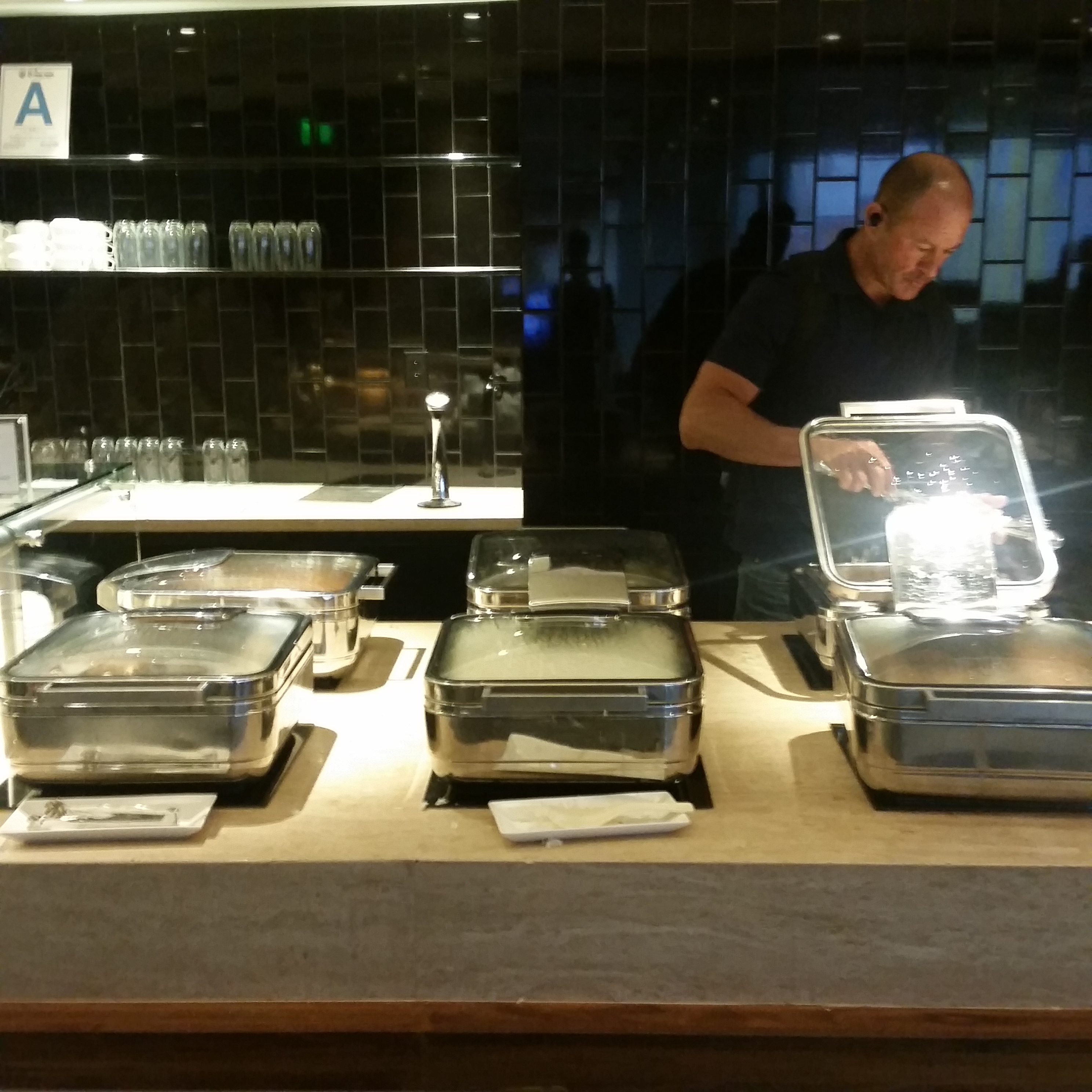 The salad and sides offerings are varied and of high quality.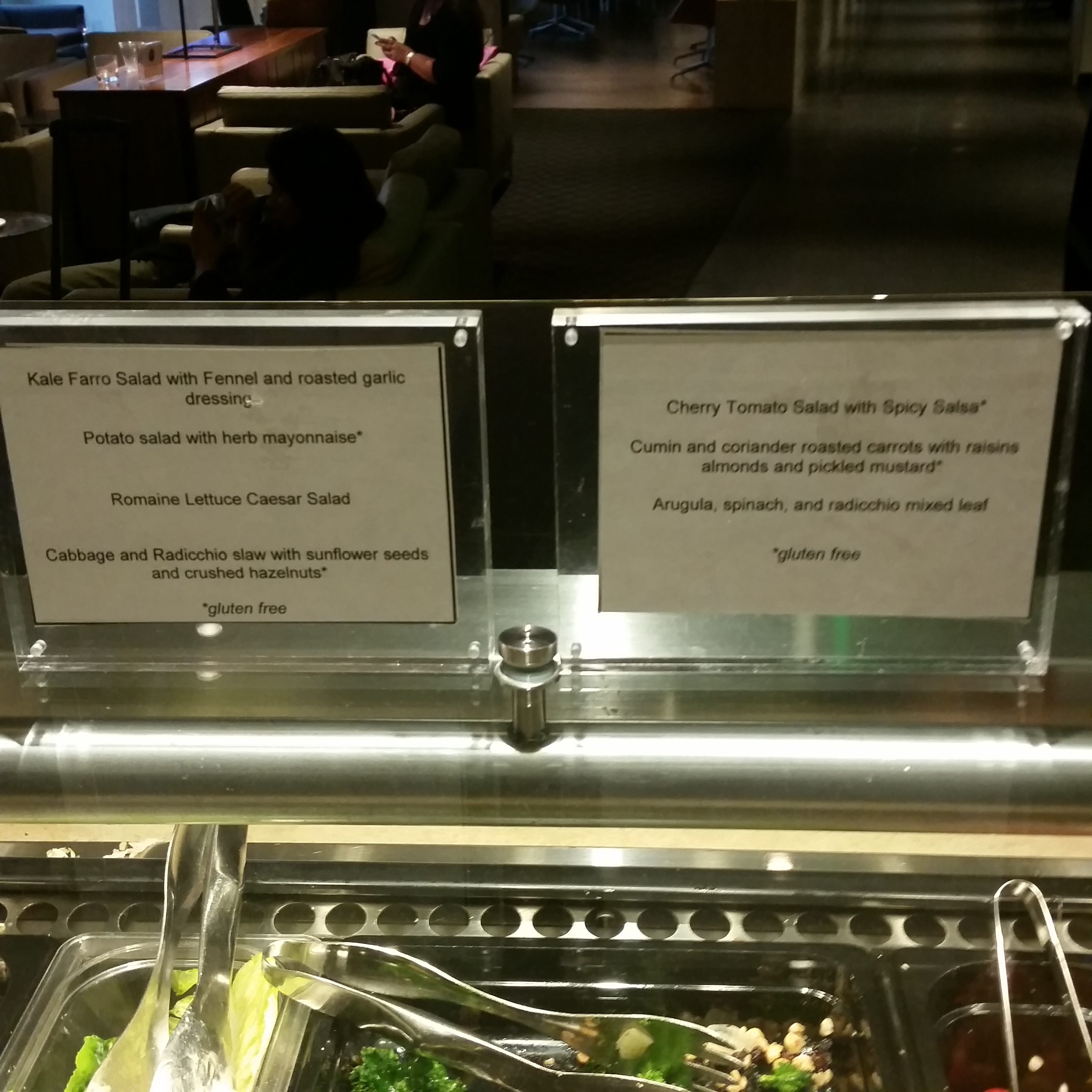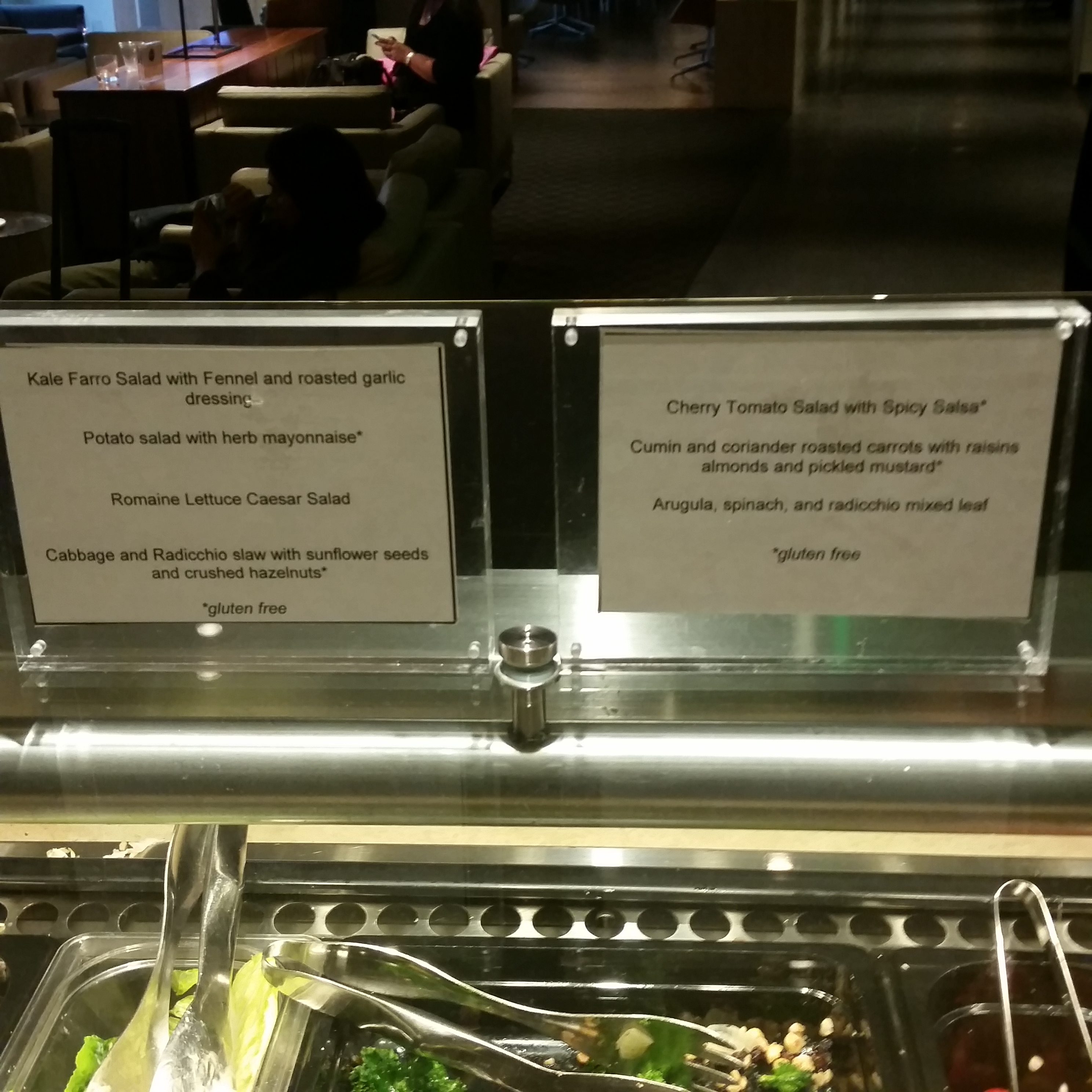 A nifty inclusion is the DIY juice station, where you can choose the fruit and vegetables.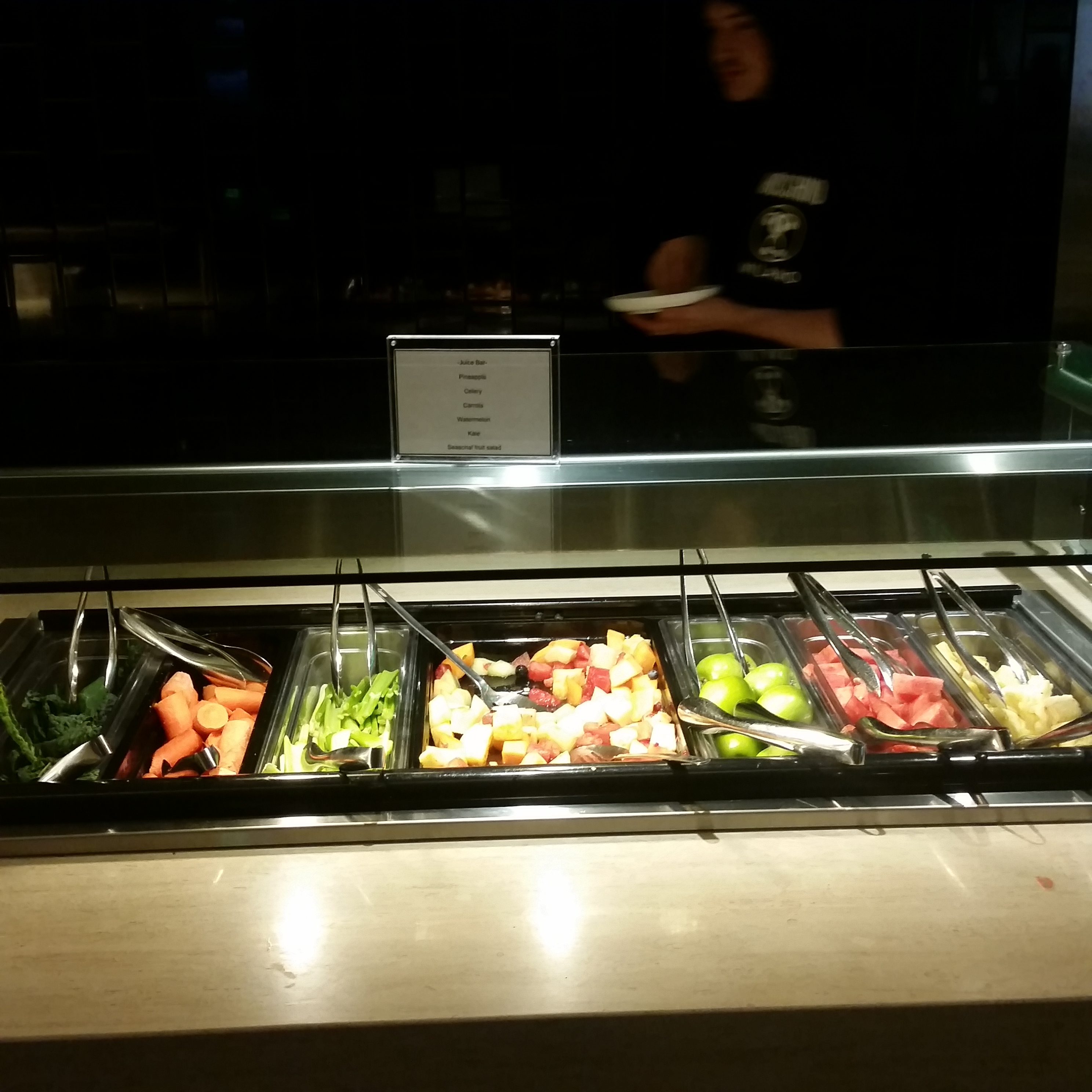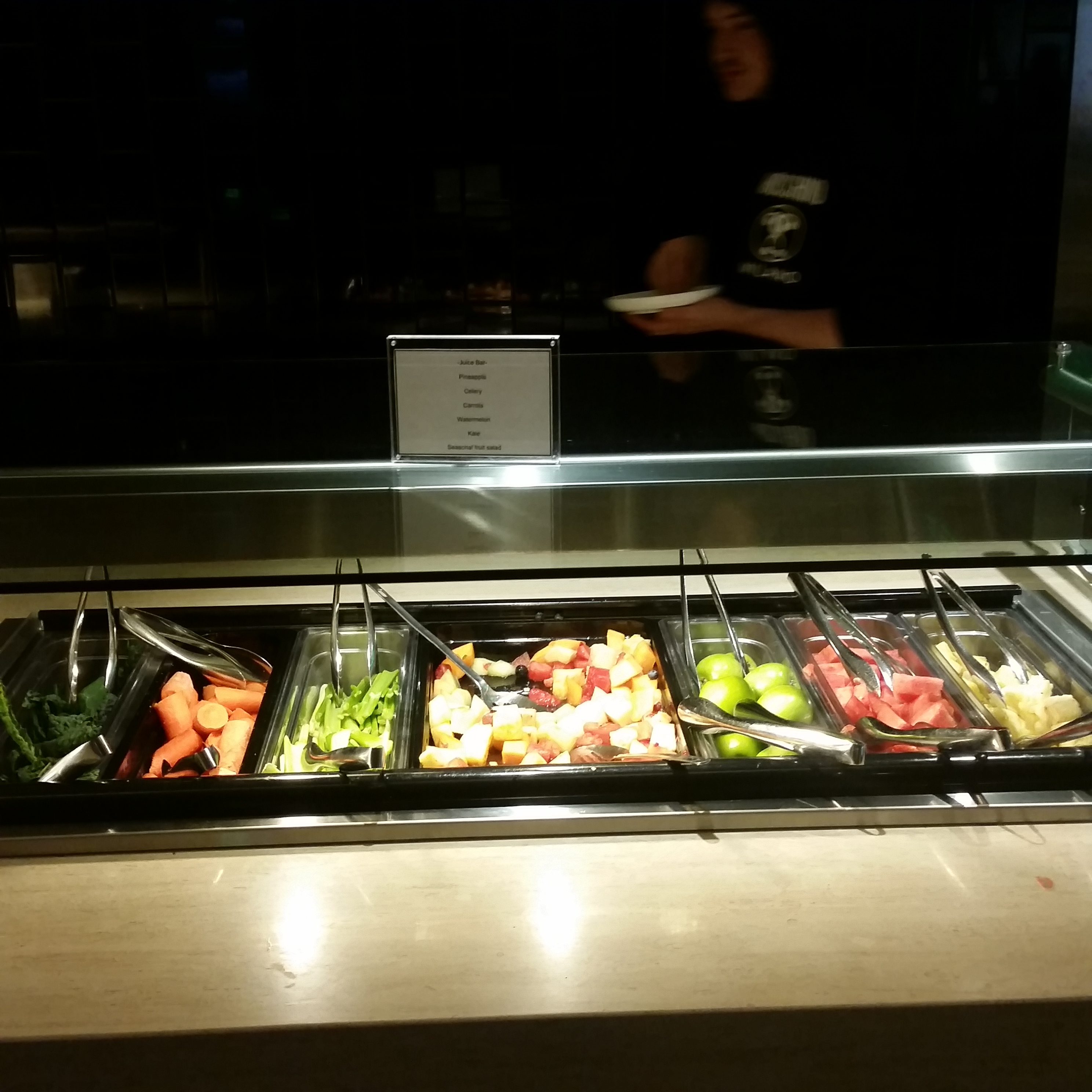 I had a delicious tomato soup and one of the best salads I have enjoyed on my travels. However, the pasta was hard and undercooked.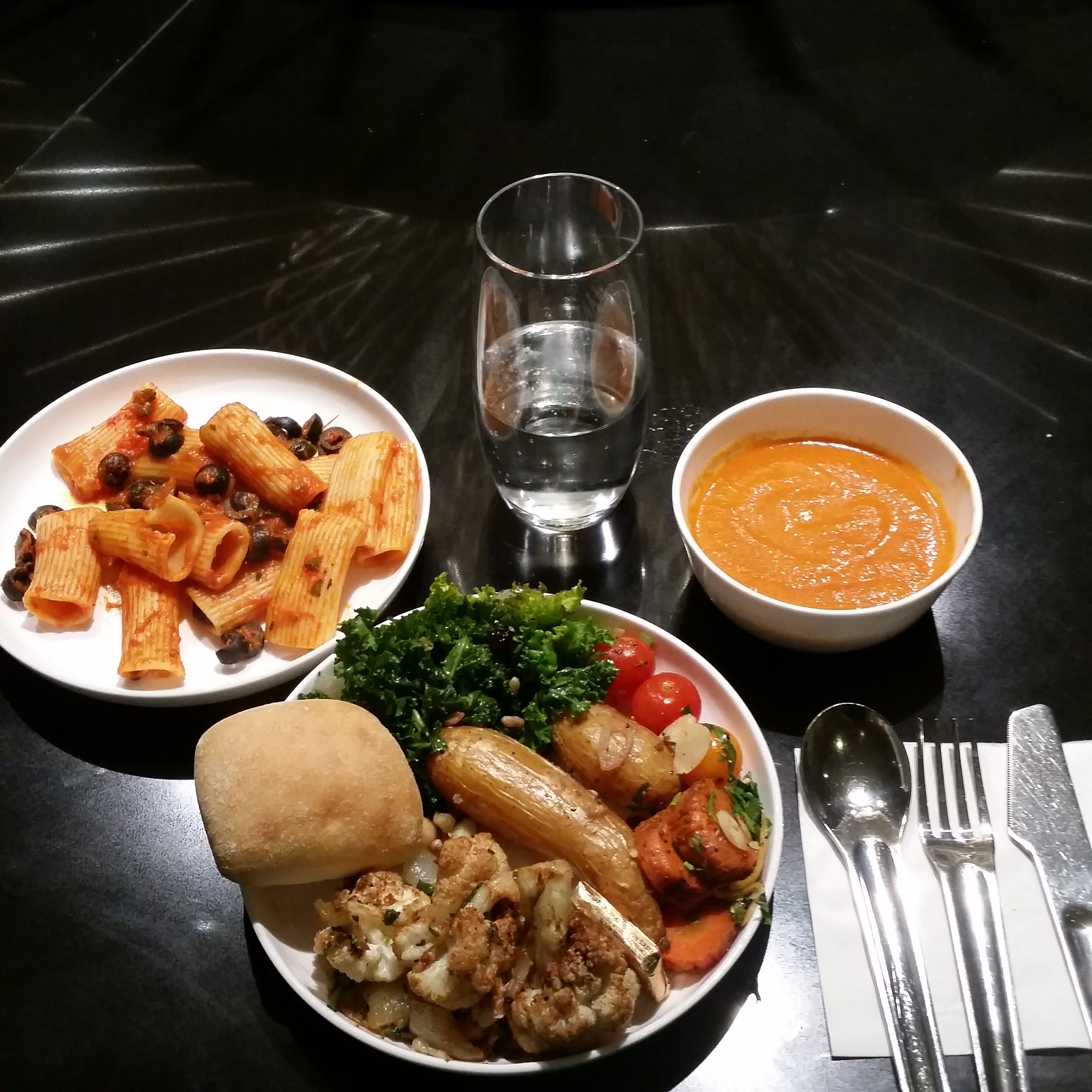 Breakfast is a simpler affair.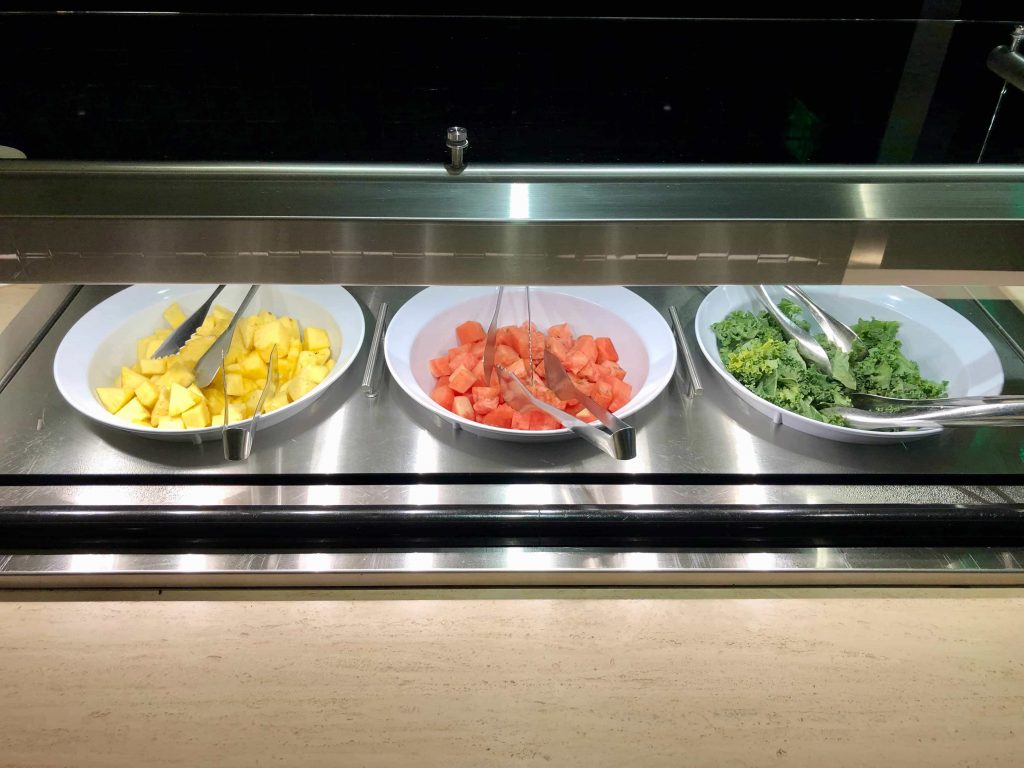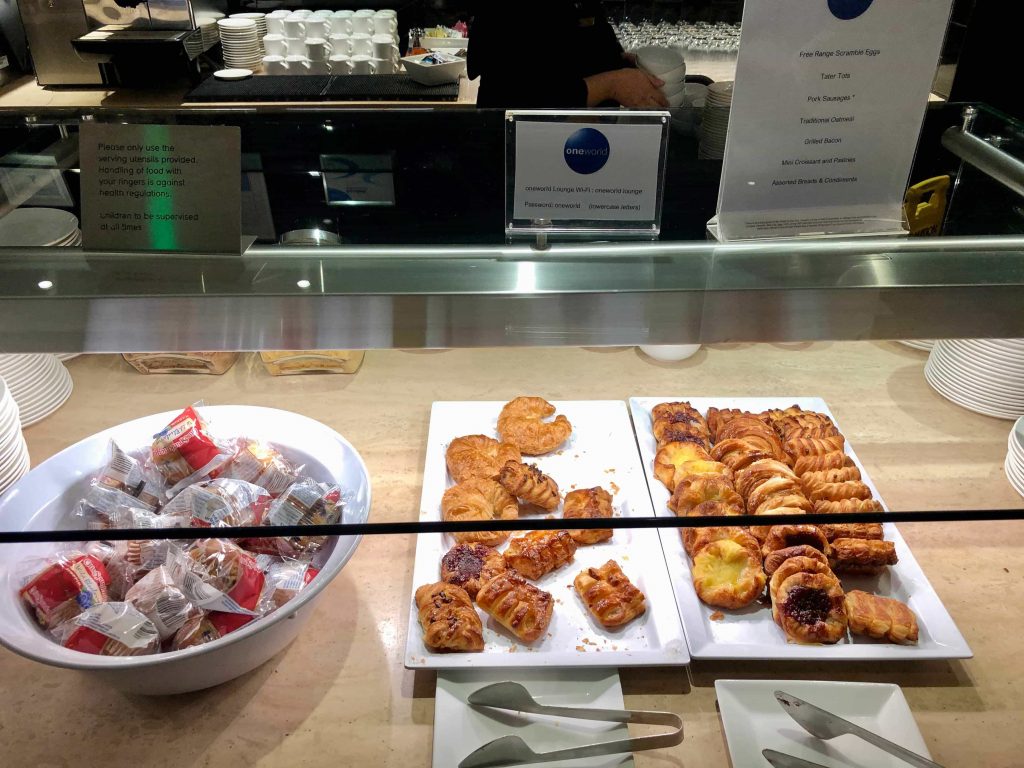 The previous section has information on drinks.
Qantas International Business Lounge Los Angeles amenities
There are 16 shower suites, split in two at opposite sides of the lounge (near the napping and fireplace areas). The suites are large. However, the water temperature can be frustratingly variable and showers a little dirty with mould. Aspar shower products are supplied by Australia's Aurora Spa.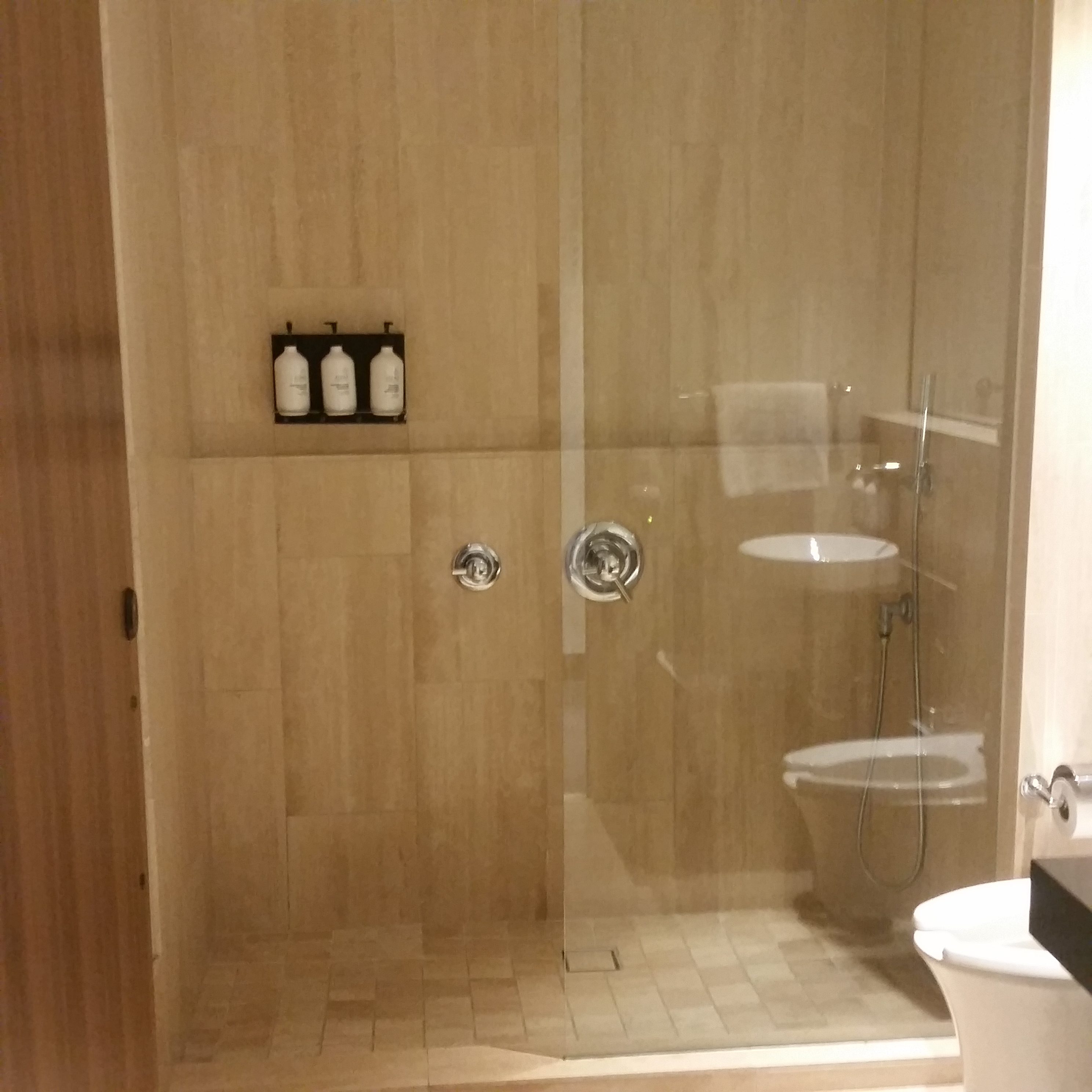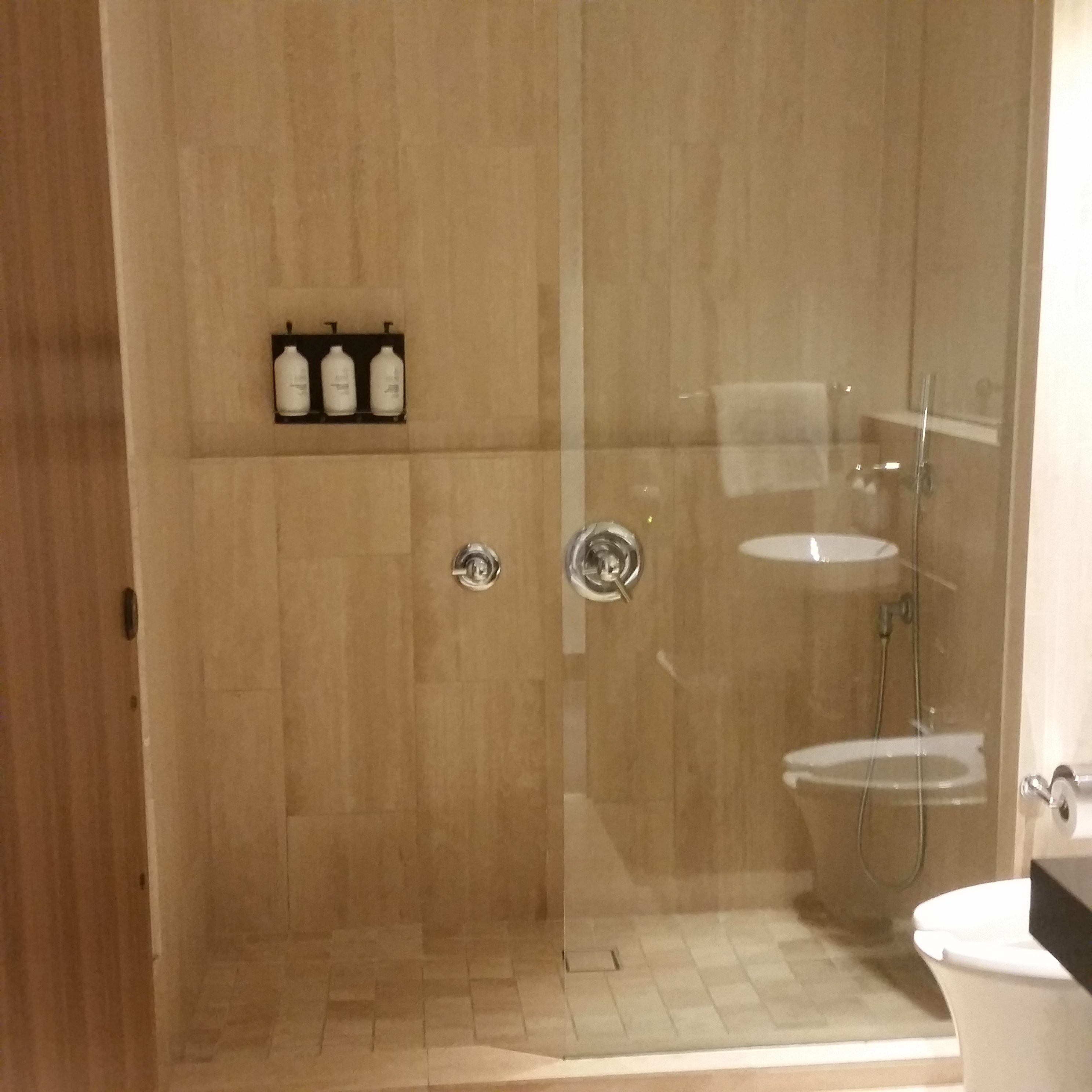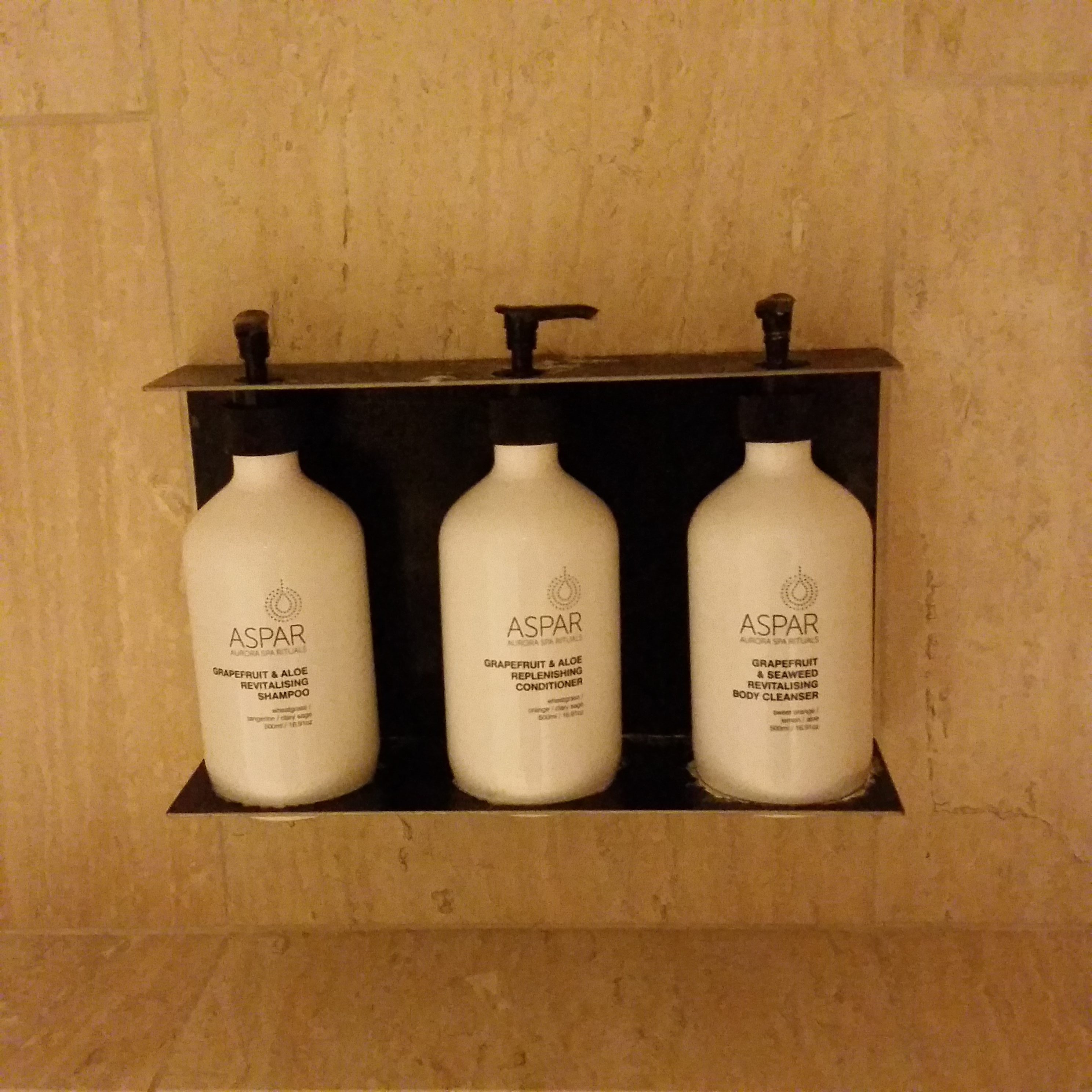 The wifi is fast and reliable at ~70 Mbps download/upload.
There is a children's play area to the right of the showers.
Make sure to bring an Australian-US adaptor as airport safety regulations at LAX prohibit the installation of international power outlets.
Qantas International Business Lounge Los Angeles customer service
I've found the customer service in this lounge to be better than average compared to other lounges at LAX. However, it doesn't tend to be as friendly as what you'll receive at Qantas lounges in Australia.
Qantas International Business Lounge Los Angeles lounge access options
By class of travel: Business and First Class passengers departing on a Qantas or oneworld flight
By airline frequent flyer status: Qantas Gold, Platinum and Platinum One members departing on a Qantas or oneworld flight in any cabin
By alliance frequent flyer status: oneworld Sapphire and Emerald members and International Business and above passengers departing on a Qantas or oneworld flight in any cabin
By airline partner frequent flyer status: Alaska MVP Gold and MVP Gold 75K members departing on a Qantas flight in any cabin
By lounge membership program: Qantas Club passengers departing on a Qantas flight
By day pass: US$75 for any passenger flying in any cabin on any airline
All passengers above except oneworld International Business frequent flyers and day pass passengers can bring a guest with them. Alaska members can enter with two guests.
Unfortunately, single-use Qantas lounge passes cannot be used at this lounge. Emirates Skywards frequent flyers cannot gain access either, as this is technically a oneworld, not Qantas, lounge.
Summing up: my take
I think that this lounge is a great option for those who do have access to it. You can enjoy a good bite to eat, a drink or coffee, and a relaxing time before your flight.
Note that the open-plan design means that noise can carry, so bring earphones if that bothers you.
Overall, this is a very solid lounge, with just a little room for improvement in some aspects.
What's great
Lots of space
Modern design
Cool communal fireplace
Well-stocked bar
Barista-made coffee
Central eating table
High-quality food
Fast wifi
Lots of shower suites
Friendly customer service
Convenient location
Children's play area
What's not great
Lack of natural light
Poor water temperature
No tarmac views
Review: Qantas International Business Lounge Los Angeles
was last modified:
August 3rd, 2020
by