For those looking at booking a luxury hotel stay, we look at why it is worth including Luxury Escapes in your search to open up the opportunity to earn Qantas Points and access benefits like complimentary meals, drinks and spa treatments.
Disclaimer: This content is produced in partnership with Luxury Escapes, a Point Hacks commercial partner.
What is Luxury Escapes?
Luxury Escapes is a travel booking service, offering hotels, tours and flights. It is a Victoria-based company operating in just under 20 countries across the world.
The majority of hotels available for booking at a discount are boutique hotels, with some chain hotels included too.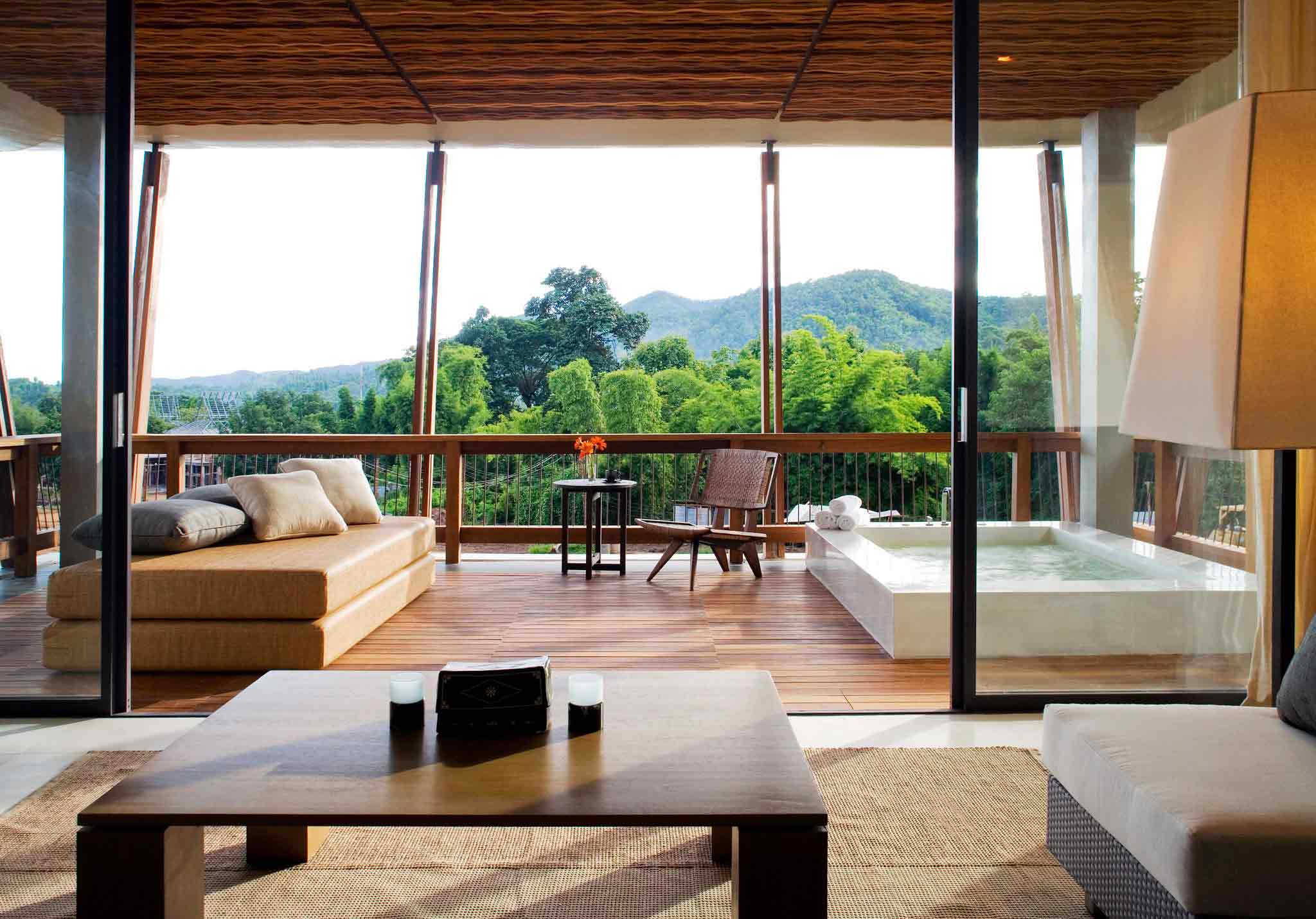 Who is it for?
Luxury Escapes' hotel booking service is aimed at travellers embarking on trips with a partner and/or family and want to access benefits usually reserved for those holding elite status, like complimentary breakfasts, food and beverage credits, room upgrades and spa treatments.
Think of it as an alternative to programs like American Express Fine Hotels & Resorts.
Is it worth it?
It is definitely worth comparing Luxury Escapes' pricing to that available through the hotel directly and through other Online Travel Agencies (OTAs), especially for hotels offering special deals.
For example, I did a dummy booking for a five-night stay for two adults at the Sofitel Singapore Sentosa Resort & Spa. A search on the hotel's official site came to AU$2309 for just the room and complimentary wifi, with no breakfast or other benefits.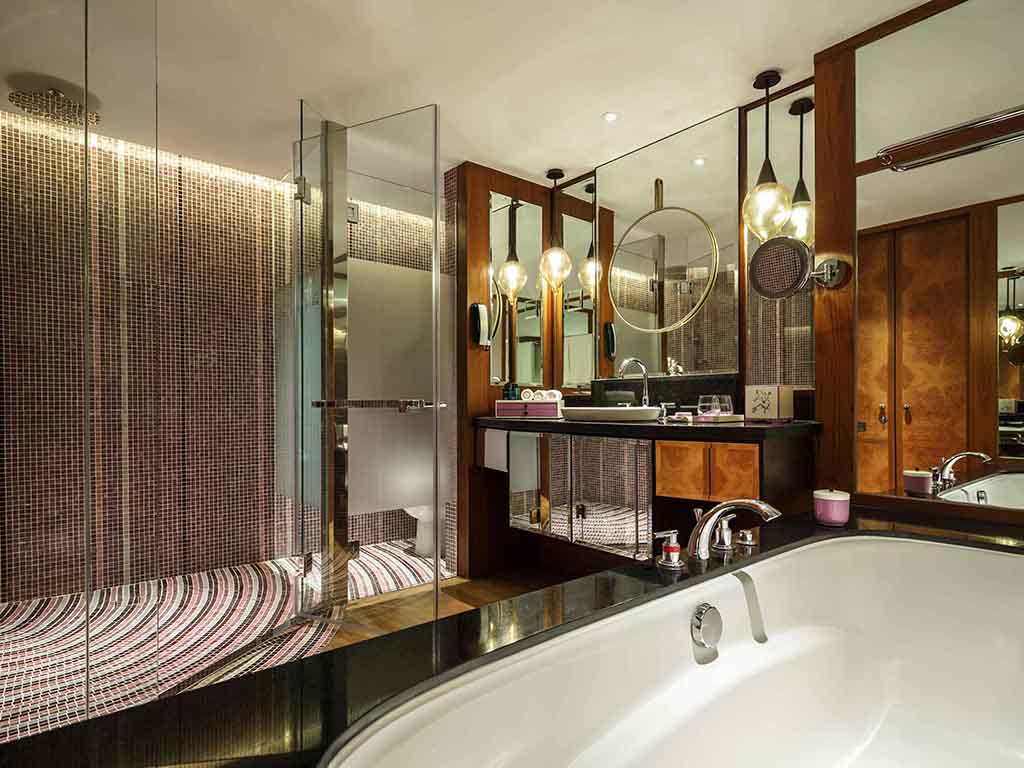 A search for the same dates on the Luxury Escapes website would save me AU$311 and include daily buffet breakfasts, dinners every night, two 30-minute massages for each adult and welcome drinks on arrival—plus it would earn me just under 2000 Qantas Points for the booking.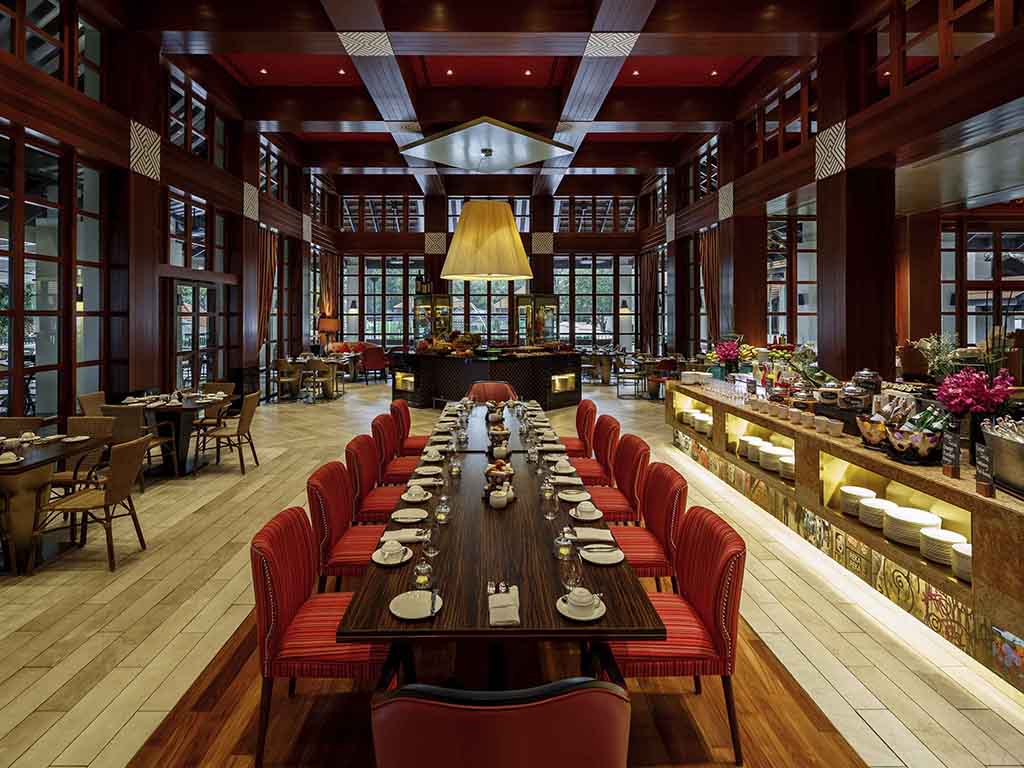 If you make a booking through Luxury Escapes but find a better price on the same offer with the same inclusions within 14 days of purchasing, then they'll beat that price by 10%.
Note that booking through Luxury Escapes will, in most cases, mean that you do not receive points earn or elite status benefits through the specific hotel's loyalty program.
You can also redeem your Qantas Points on a hotel or tour but it offers poor value (under 0.5c per point), so it is best to save them for one of the best uses of Qantas Points.
How can you earn Qantas Points?
Under this partnership, Qantas Frequent Flyer members can earn 1 Qantas Point per AU$1 spent on holidays booked online or over the phone (1300 889 900) with Luxury Escapes.

It is best to link your Qantas Frequent Flyer account in the My Account section of the Luxury Escapes website to lock in any future bookings but you can also choose to add your Qantas number at checkout.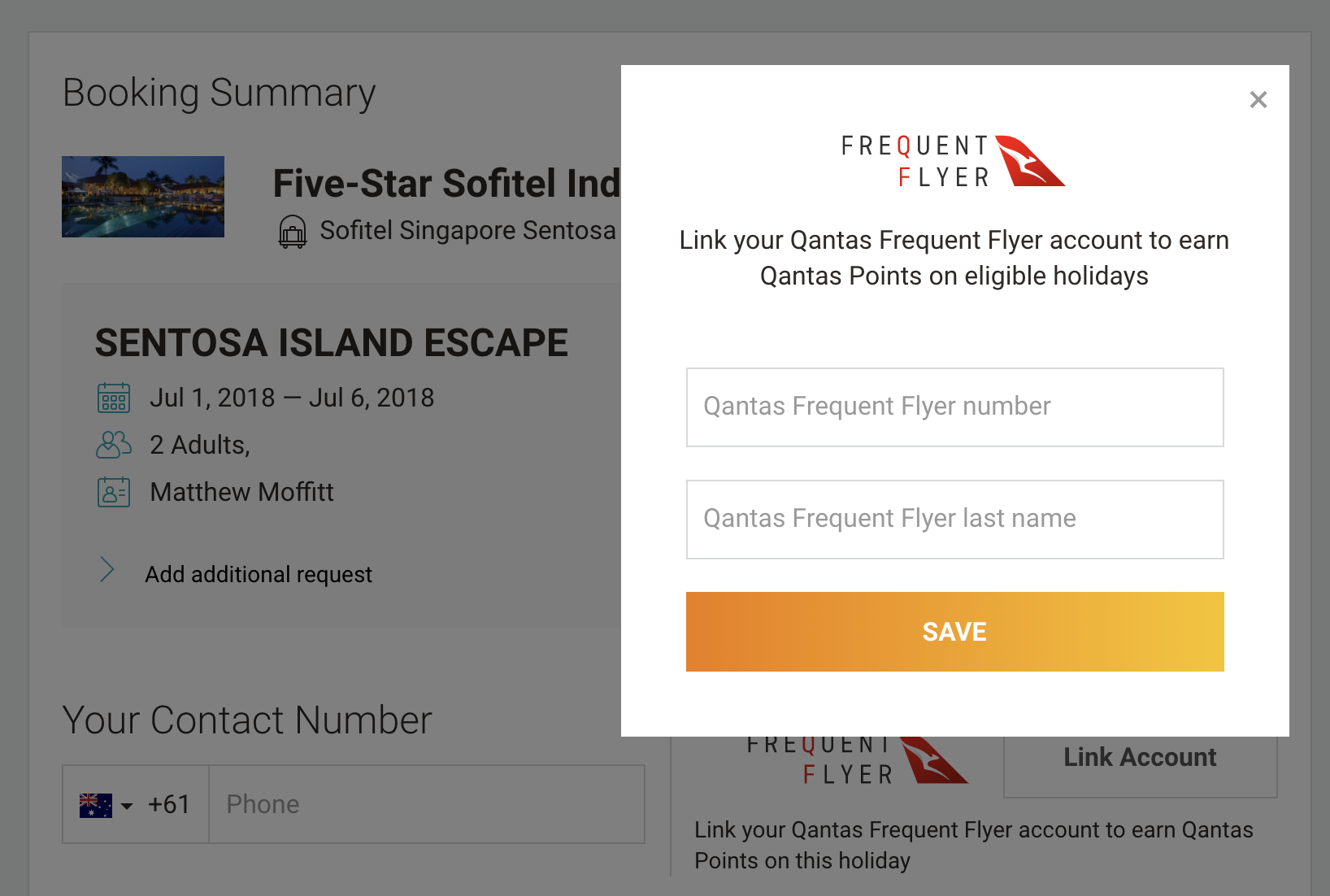 Unlike some other accommodation providers which take up to eight weeks to send Qantas Points to your account after your stay, Luxury Escapes credits those points within two weeks.
If you are not yet a Qantas member, you can join for free.
Alternative: you can earn KrisFlyer miles with Luxury Escapes too
Whilst KrisFlyer members who are residents of other countries can earn 1 KrisFlyer mile per USD spent with Luxury Scapes, it's more restrictive for Australian residents (probably due to the Qantas partnership).
KrisFlyer members in Australia can earn 1,000 bonus KrisFlyer miles on their first purchase with Luxury Escapes. The minimum purchase amount is AU$1,000. You'll need to enter promocode KRISFLYERAU at checkout.
More info on that partnership here.
Summing up
Luxury Escapes is a valuable go-to when you are researching your next trip with a luxury hotel booking.
Make sure to compare their prices against what is available elsewhere and, if competitive, you will be able to earn Qantas Points on your booking as well as the potential to get some VIP freebies thrown in.
You can begin your search online or by calling 1300 889 900.
You may also enjoy following Luxury Escapes on Instagram for inspiration for your next trip.
Supplementary images courtesy Luxury Escapes and respective properties.
How to earn Qantas Points and get elite hotel benefits with Luxury Escapes
was last modified:
November 17th, 2020
by