Singapore Airlines' KrisFlyer program is a firm favourite here at Point Hacks. It's easy to earn miles, and you can get excellent value out of award flights on Singapore Airlines. One of the best ways to maximise a KrisFlyer award redemption is to add stopovers.
Imagine taking a break at an intermediate destination before continuing on to your final destination – without paying anything more for the flight. That usually requires two separate awards. But with a KrisFlyer stopover, you only pay for one award and enjoy a stopover for free, or for a nominal fee.
You'd normally expect to stopover in Singapore, given that's the carrier's home city. But thanks to a little-known quirk called 'fifth freedom flights', you could stopover in Asia, Europe or North America instead! (These are flights operated by Singapore Airlines between two foreign countries outside of Singapore).
With some savvy planning, you could fly to New York via Frankfurt and back from Los Angeles via Tokyo, enjoying stopovers in all those cities along the way. And it won't cost you any more miles than it would if you were just transiting through those cities. What a bargain!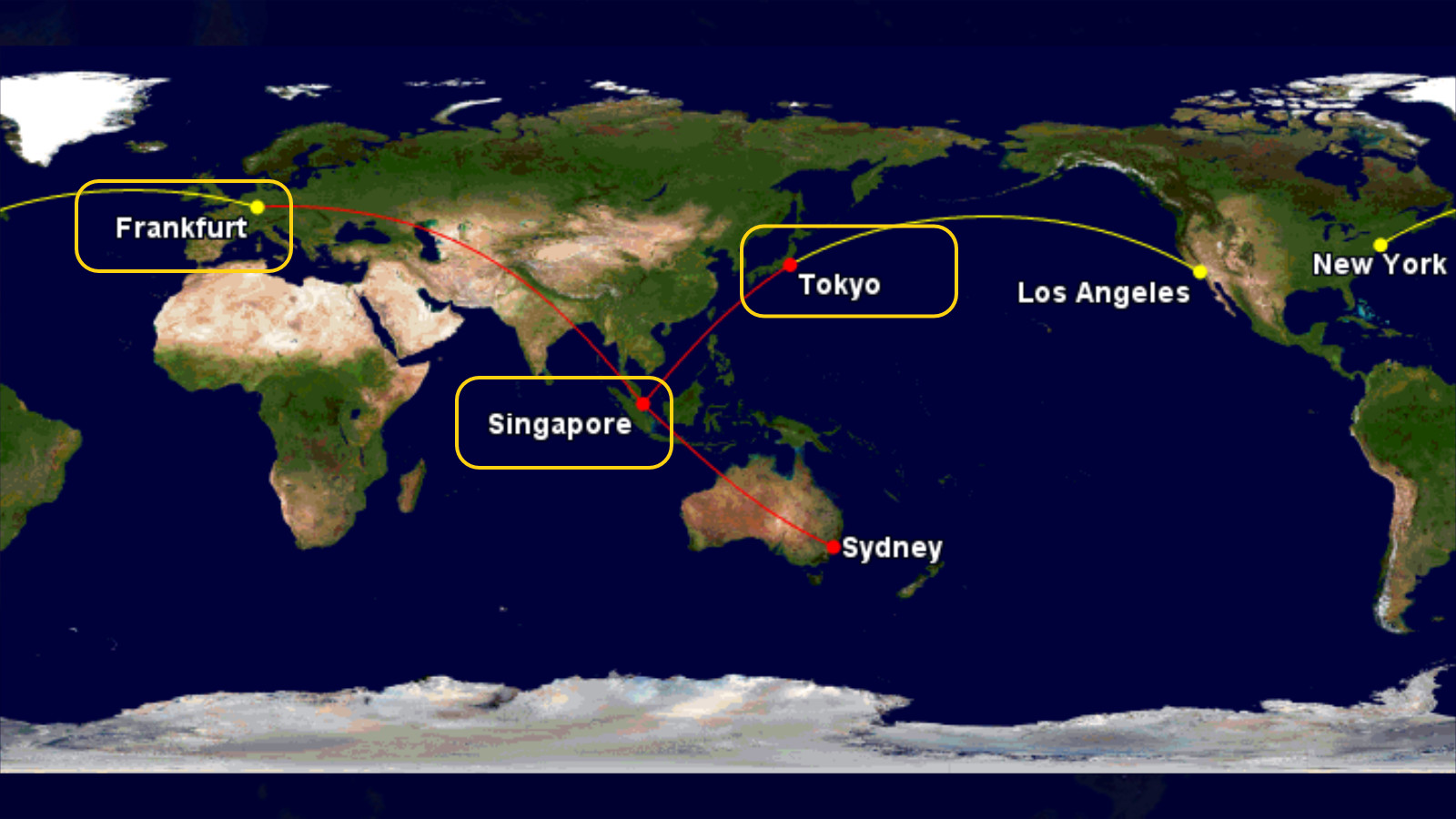 Where can I stopover using KrisFlyer miles?
Last updated: 22 Feb 2022
Apart from Singapore, other cities you can stopover in with KrisFlyer miles include:
In Asia
Tokyo on the way to/from Los Angeles
In Europe
Frankfurt on the way to/from New York
Manchester on the way to/from Houston
Copenhagen on the way to/from Rome
Milan on the way to/from Barcelona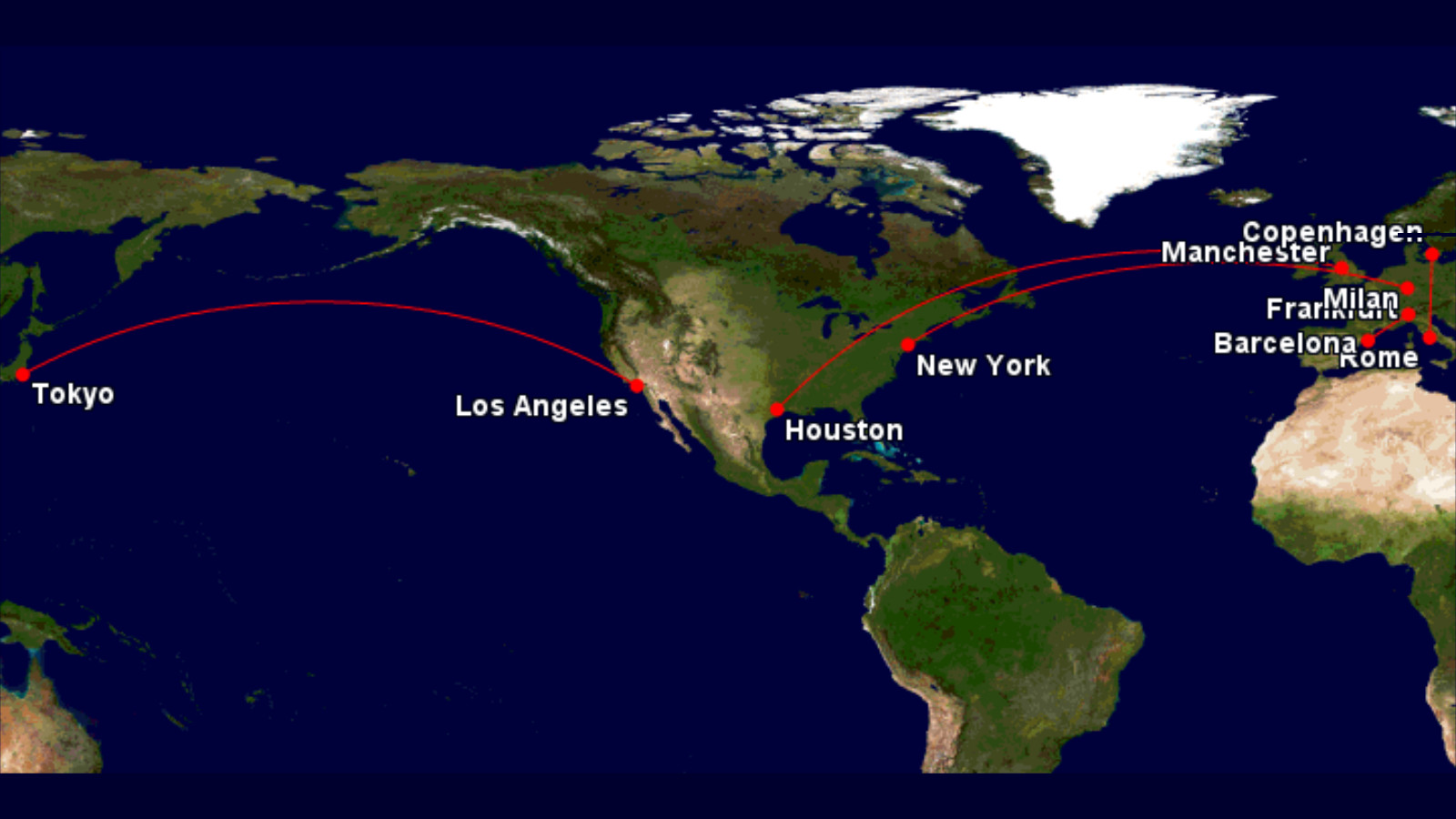 Singapore Airlines does fly between Vancouver-Seattle and also previously between Hong Kong-San Francisco, but those routes aren't currently available for stopovers.
How do KrisFlyer award stopovers work?
When you redeem your KrisFlyer miles for a Singapore Airlines award, you can get zero, one or two stopovers included for free. That depends on what type of award you book. On top of that, you can add additional stopovers at US$100 each (up to two extra stopovers).
With a stopover, you can break up your journey and spend some time (more than 24 hours) at the connecting city in your itinerary. It's a great trick to get two holidays for the price of one.
| Award type | Free stopovers | Additional stopovers for US$100 each |
| --- | --- | --- |
| One-way Saver | 0 | Up to 2 |
| One-way Advantage | 1 | Up to 2 |
| Roundtrip Saver | 1 | Up to 2 |
| Roundtrip Advantage | 2 | Up to 2 |
Singapore Airlines gives you one complimentary stopover on a roundtrip Saver Award. For example, you can fly return from Australia to New York and stopover in Singapore on the way there for free. If you wanted to stop in Frankfurt on the way back, that would cost an extra US$100 per person.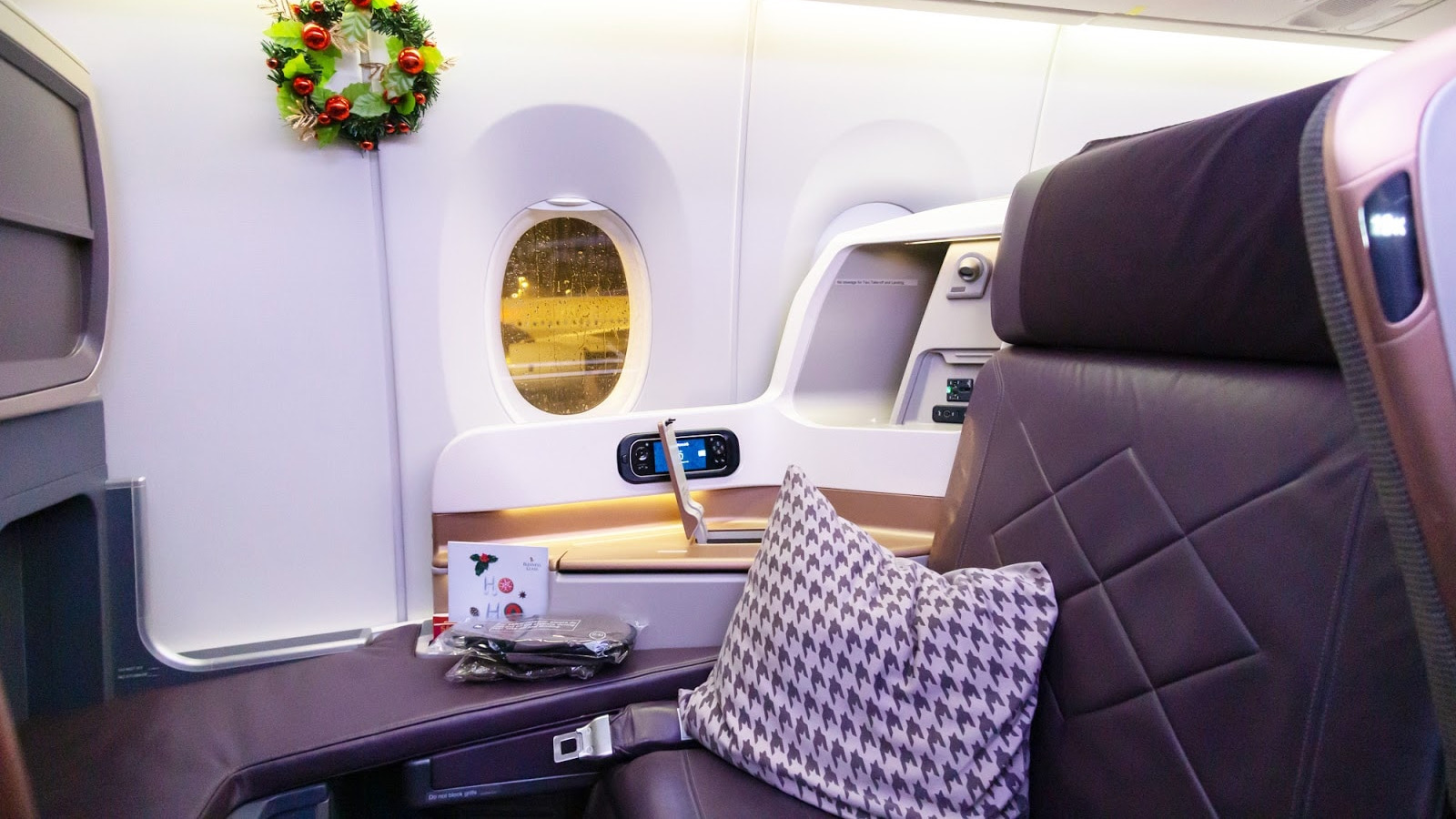 Advantage awards are more expensive, but include one free stopover each way (two for a return journey). Ideally, you'll still want to book your ticket as a Saver Award because it is far cheaper than an Advantage Award. The downside is there is less Saver availability overall, and you only get one free stopover.
When you use a stopover in a KrisFlyer award booking, the number of miles needed won't change. You won't have to pay for the two flights separately, which will save you lots of miles.
Ad – Scroll down to continue reading.Minimum spend, terms & conditions apply.
How can I save with KrisFlyer stopovers?
Here's the mileage needed for Australian KrisFlyer members to redeem a Saver award to popular destinations:
| Route | Destination | Economy | Premium Economy | Business | First |
| --- | --- | --- | --- | --- | --- |
| Perth/Darwin | Europe | 43,000 | 70,000 | 106,000 | 142,500 |
| | US West Coast | 51,000 | 90,000 | 113,000 | 160,000 |
| | US East Coast | 55,000 | 95,000 | 101,000 | 160,000 |
| Rest of Australia | Europe | 53,000 | 91,500 | 116,000 | 163,000 |
| | US West Coast | 55,000 | 95,000 | 121,000 | 167,000 |
| | US East Coast | 60,000 | 99,000 | 129,000 | 167,000 |
From that table, let's use Sydney-New York (US East Coast) for 129,000 miles in Business Class as an example. That's the cost if you flew Sydney-Singapore-Frankfurt-New York straight through.
But what if you wanted to stop in Frankfurt and enjoy a European sojourn? That's possible with a stopover – either free on a return Saver award or for US$100 extra. You can fly Sydney-Singapore-Frankfurt, spend some time in Europe, and continue on Frankfurt-New York. The price is still 129,000 miles in Business Class.
If you were to book this routing with separate flights in Business Class, then it would cost:
116,000 miles from Sydney to Frankfurt via Singapore.
72,000 miles from Frankfurt to New York.
Total: 182,000 miles when booked separately. You save 53,000 KrisFlyer miles with a stopover.
How do I book a KrisFlyer stopover?
If you're booking a free stopover (i.e. with a return Saver award or one-way/return Advantage award), you can do it easily online.
Go to the KrisFlyer flight search tool (or simply go to the Singapore Airlines homepage).
Select 'Redeem flights' and login to your KrisFlyer account when prompted.
Enter your flight search using your origin and final destination.
If your itinerary is eligible for stopovers, you'll be prompted to enter your new dates on the next screen.
Follow the prompts to add the stopover to your trip, then proceed to payment.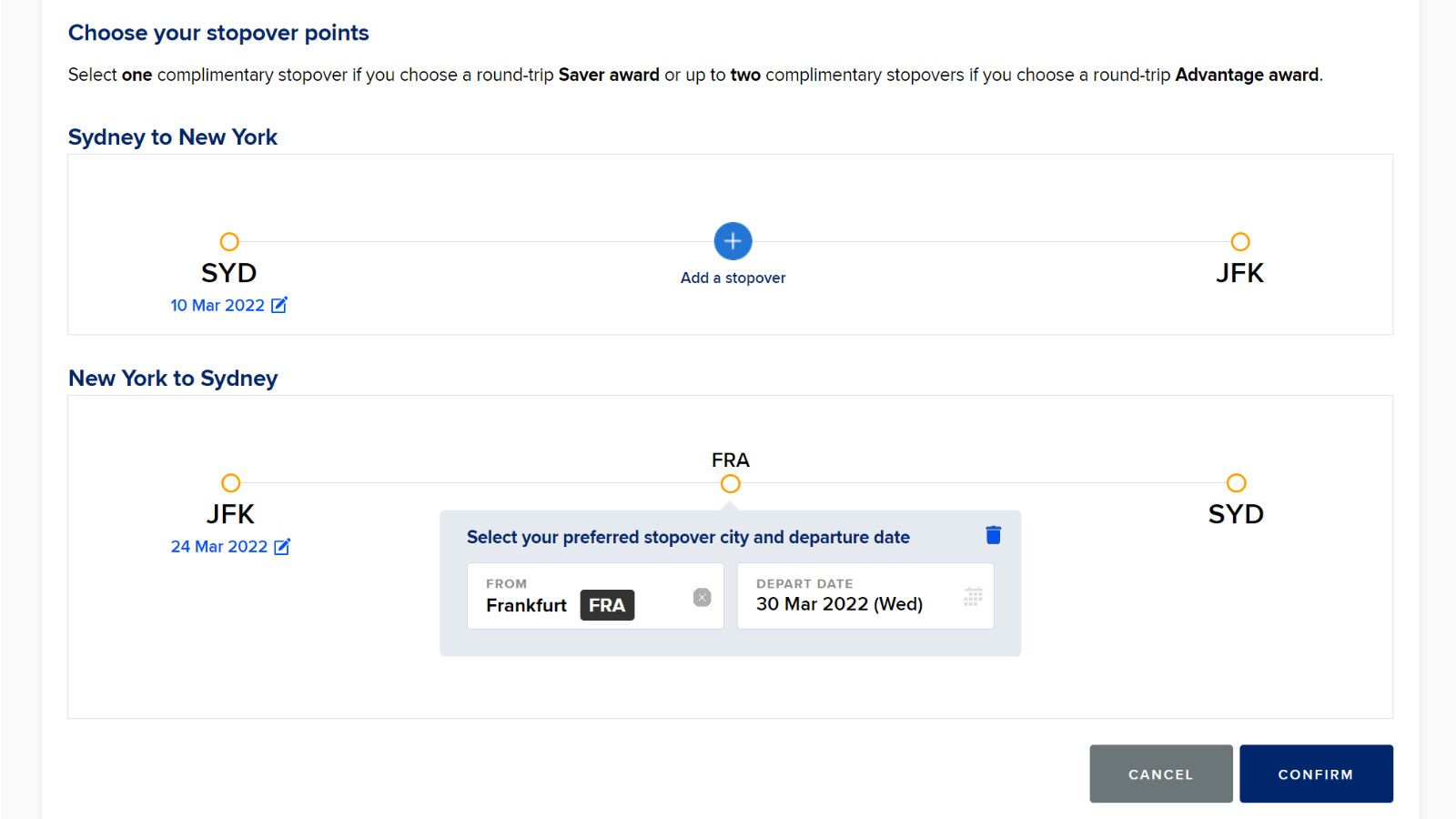 If you want to add stopovers at US$100 per person (i.e. booking a one-way Saver award), you'll need to call KrisFlyer.
Summing up
KrisFlyer is a great program for award redemptions on Singapore Airlines flights. Miles are readily available through a wide range of Australian credit card programs. In 2022, we also expect that the Velocity-KrisFlyer transfer will return, giving Aussie travellers another way to use their hard-earned points.
Using stopovers to literally travel further with your miles is a great way to push the boundaries of your KrisFlyer balance. You can stopover in Singapore and a number of appealing mid-point cities, including Tokyo, Milan, Frankfurt and Manchester.
Of course, you could go one step further and fly around the world in Business from 240,000 KrisFlyer miles! Go on, take a peek. We know you want to…
This article was originally written by Nelson Yap and Matt Moffitt.
How to get a free stopover with KrisFlyer miles
was last modified:
February 24th, 2022
by