Westpac are offering an affiliate exclusive 80,000 bonus Qantas or Altitude Points for new cardholders of the Altitude Black until 28 March.
The Westpac Altitude Black card is aimed at those who want an acceptable Qantas Points earn rate from a Mastercard, are happy to pay the larger annual fee and will get value from some of the additional benefits.
Note that this offer is exclusively available through affiliates only such as Point Hacks and is not offered directly from Westpac's website.
How you could use the bonus points from this card
All redemption figures shown are examples only and exclude accompanying taxes and fees. Points redemption price data is provided by a third-party, so inaccuracies may be present. Please check with the airline directly for a complete and accurate total redemption cost.
Points earn rates from Westpac Altitude Black
Points earned from Altitude Black can be earned as either Altitude Rewards – which partners with Singapore Airlines KrisFlyer, Velocity, Cathay Pacific Asia Miles, Malaysia Airlines Enrich and Air New Zealand Airpoints – or if you select the Altitude Qantas Black option, to Qantas Frequent Flyer only (a new fee will be introduced for this option, detailed below).
Card Details
Card
Westpac Altitude Black Mastercard
Loyalty program
Qantas Frequent Flyer or Westpac Altitude Rewards
Points earned from spend
0.625 Qantas Points or 1.25 Altitude Points for every $ spent on the MasterCard
Travel benefits
Per year: 2 x Qantas Club or Priority Pass invitations
World MasterCard benefits
Minimum income
$75,000 p.a.
Included insurances
Extended Warranty & International Travel Insurance (PDS)
Overseas transaction fee
Visa/MasterCard: 3.0% of the converted amount
Annual fee
$395
Effective Frequent Flyer Program Point Earn Rates
Frequent Flyer Program
MasterCard
Domestic spend
Qantas Points*
0.625 points / $
Velocity Points
0.625 points / $
Singapore Airlines KrisFlyer Miles
0.5 Mile / $
Cathay Pacific Asia Miles
0.5 Mile / $
*Qantas Points are only earned if linked to Altitude Qantas Rewards
Note that the earn rate of Qantas Points on the Mastercard will increase by 20% from 0.625 to 0.75 Qantas Points from 4 April 2018.
Airport lounge access benefits
If you opt for the Altitude Rewards Black, you'll receive airport lounge access with Priority Pass membership and two included lounge visits per year, which are now valid at an increasing number of airports in Australia. Additional visits are charged at a $27 USD fee.
If you opt for Altitude Qantas Black, you'll be sent two single-entry Qantas Club invitations which can be used at any Qantas Club (domestic) or Qantas International Business Class lounge. The passes are sent after your first Altitude Black Card spend on selected Qantas products and services, defined as Qantas flights or Qantas Frequent Flyer or Qantas Club joining and membership fees.
Note: You must first register and then make the applicable card spend directly with Qantas to receive the lounge passes.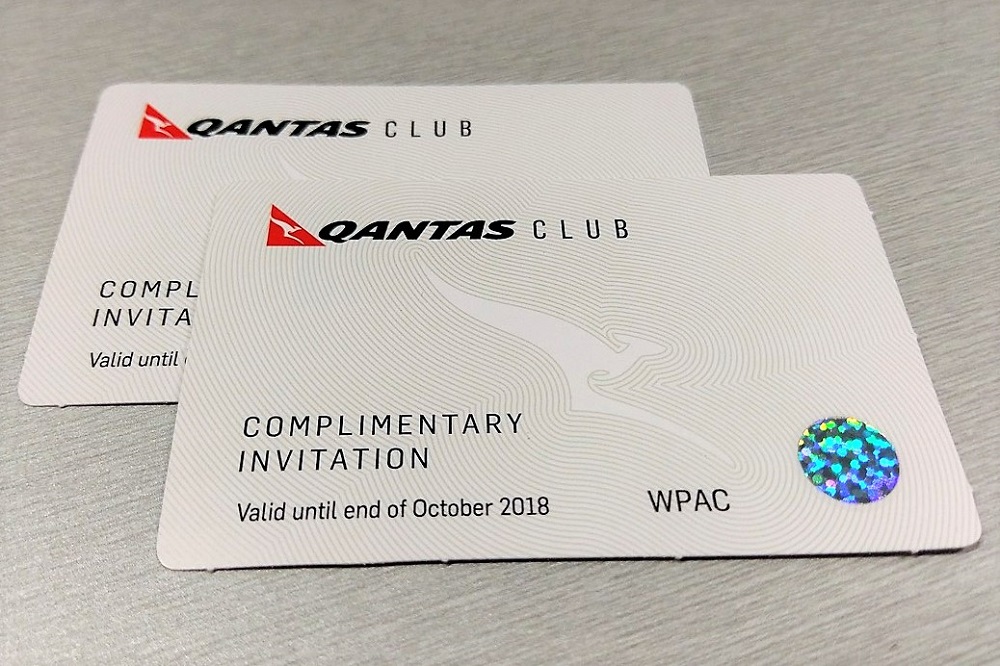 It's a useful range of lounge access for those who don't travel in Business Class often.
Included insurances and other benefits
The Westpac Altitude Black comes with travel and extended warranty insurance coverage. As I say with every credit card guide, the value of each card's insurance can only really be assessed by you looking at the PDS and deciding whether it is a fit for your needs. Read the full PDS here.
This guide references some of the benefits of insurance policies provided with this card.
You should read the PDS and obtain independent professional advice before obtaining this product.
You'll also gain access to Westpac Concierge and their Black Concierge app, which could give some useful restaurant or ticket reservation shortcuts, amongst other potential uses.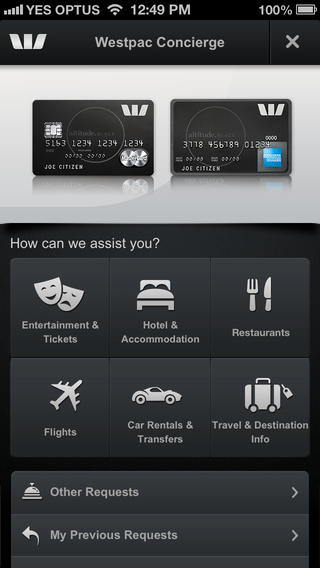 Altitude Qantas vs Altitude Rewards
The Altitude Card range offers a choice of which points program you want to direct your points into: either Qantas Frequent Flyer or Westpac's own loyalty program Altitude Rewards.
You'll earn the sign-up bonus with the card in one program, but you can later switch to the other option on request, however, your points won't move with the switch.
Note that, from 4 April 2018, there will be a new annual $50 Qantas Rewards fee if you have selected to earn Qantas points (rather than Altitude Rewards).
When choosing Altitude Qantas Black over Altitude Rewards Black, you'll also need to factor in the different earn rates of each currency and transfer rates to partner programs. Our full guide to Altitude Rewards offers more detail about the program's benefits.
In short, points can be transferred into Velocity and Malaysia Airlines Enrich at a rate of 2 Altitude Rewards points to 1 frequent flyer program point/mile and 2.5 Altitude Rewards points to 1 mile for Cathay Pacific Asia Miles and Singapore Airlines KrisFlyer.
The choice between Altitude Qantas or Altitude Rewards is dependent on your personal points-earning preference.
You might find the sign-up bonus from the card to be more valuable to take as Qantas Points but then using the card ongoing, there may be more value for you in taking advantage of Altitude Rewards' flexibility from having a wide range of transfer options.
Summing up: the Westpac Altitude Black and Westpac Altitude Qantas Black credit cards
This is the kind of card that you need to take a critical look over the ongoing benefits and sign-up bonus to assess whether the annual fee is worth it for you, especially given the nature of the changes coming to the card in 2018.
Most infrequent travellers may be able to get some use out of the lounge access and other World Mastercard benefits, particularly if you educate yourself on how to make the most of both benefits.
Exclusive offer: 80,000 bonus Qantas or Altitude Points with the Westpac Altitude Black card
was last modified:
February 24th, 2018
by
Point Hacks Credit Card Information
Point Hacks is published by Point Hacks Australia Pty Ltd (ACN 622 987 160), a corporate authorised credit representative (Number: 504786) of MSC Advisory Pty Ltd ACN 607 459 441 (Australian Credit License: 480649). In some instances, Point Hacks Australia Pty Ltd receives a commission or benefit for referring you to the services of a credit provider. This commission or benefit is disclosed at the point of referral to the credit provider. This website does not provide credit, assist you in obtaining credit, or advise you to apply for any particular product from a provider.
We have not taken into consideration your personal circumstances or financial situation when providing the information on this website. It is important you read the relevant PDS from the product issuer and seek the independent advice of an appropriately qualified professional before making a decision on a product.
While we invest a great deal of time and energy into ensuring we provide with you with the most up to date and accurate information, we do not warrant the accuracy of statements or information contained on the Website relating to third party goods and services, including credit card information, loyalty schemes and rewards. You acknowledge that such information and materials may contain inaccuracies or errors and we expressly exclude liability arising from any person acting on those statements or information to the fullest extent permitted by law. Where conditions or warranties are implied by law and cannot be excluded, our liability will be limited to the re-supply of information. You should confirm the accuracy of information provided on this Website with the third party product provider before acting on it.