If you're flying in a premium cabin on Singapore Airlines, you can choose your main course from a special Book the Cook menu for a customised dining experience in the air.
This guide shows you how to order your gourmet meal before your next flight with Singapore's flag carrier.
What is the difference between Book the Cook and pre-ordering your main course?
Both Singapore Airlines' Book the Cook and pre-ordering your main course service allow you to choose your main course up to 24 hours before departure. Both are available for Suites, First, Business and Premium Economy Class passengers.
Where they differ is that Book the Cook has many more options (almost 70) to choose from whereas pre-ordering your main course from the inflight menu is more limited.
However, Book the Cook is not available on all flights; pre-ordering your main course is available network-wide. You'll want to check your departure airport is eligible for Book the Cook.
Finally, Book the Cook is available right from around six months before departure, whereas you'll need to wait until three weeks prior to flying for pre-ordering your main course.
In short, if you are eligible to use Book the Cook, then that is preferable to the other program.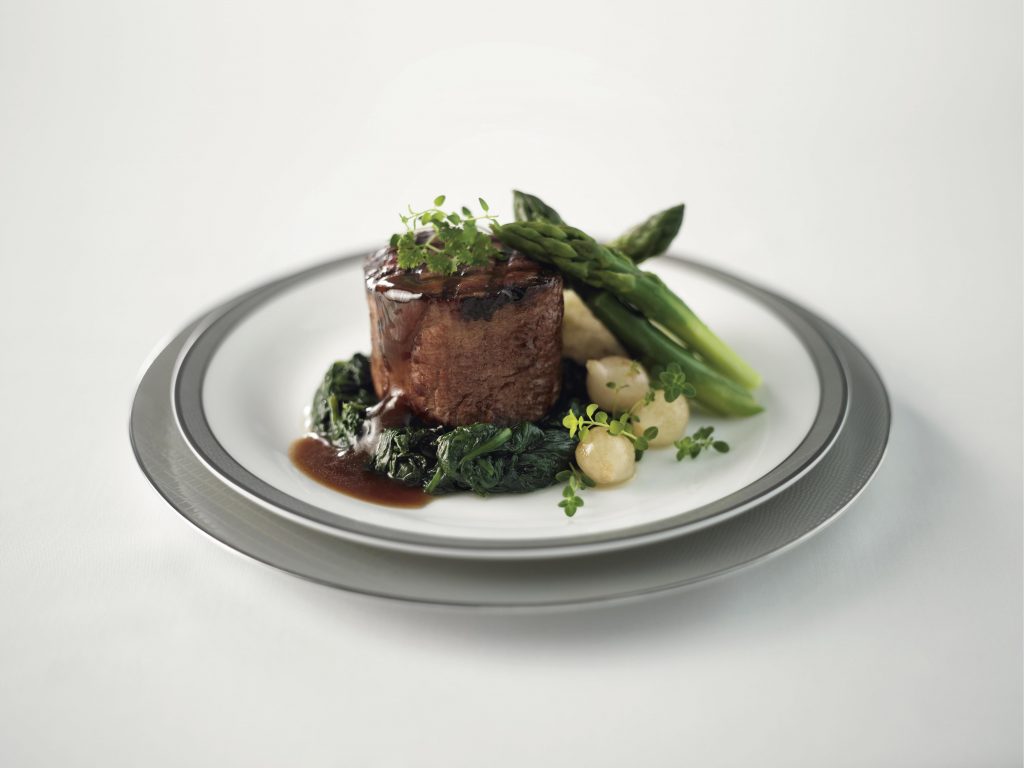 Key points
For those starting their trip from Australia, Book the Cook is available on flights from all airports that Singapore Airlines serves (Sydney, Melbourne, Brisbane, Perth, Adelaide and Canberra)
You can select and/or change your meal preference right up to 24 hours before your flight
It's available to all passengers except those in Economy Class, including on award tickets booked through partners such as Avianca LifeMiles and United MileagePlus
However, if you are booked on a codeshare flight, e.g. it has Virgin Australia flight number, it appears you do not get access to this option—phone KrisFlyer to see if you can choose a meal
A full list of routes and meal types can be found here
How to Book the Cook with Singapore Airlines
Go to the Manage booking page on the Singapore Airlines website
Input your booking reference number and surname
Select your flight
Order your meal from the options presented
Look out for a confirmation email
How far in advance can you Book the Cook on Singapore Airlines?
You should be able to pre-order your main meal from the Book the Cook service from around six months before departure. Make sure to have your choice made at least 24 hours prior your flight.
Summing up
Book the Cook offers an exciting range of additional dishes on Singapore Airlines flights, with dish variety unmatched by any inflight menu.
My experience from advance meal ordering with other airlines such as Qantas is that the cabin crew genuinely appreciate the predictability of knowing exactly what passengers want to eat.
Given you're guaranteed to get your meal selection, you'll often be served before others, and the staff seem to be friendlier—potentially as it reduces their need to deal with passenger indecision as they work their way down an aisle. It's a win-win!
Have you already tried Book the Cook with Singapore Airlines? Tell us about your experience in the comments section below.
Supplementary image courtesy Singapore Airlines.
How to Book the Cook with Singapore Airlines
was last modified:
May 15th, 2020
by