Asia Miles iShop is an online mall which kicks you back a number of Asia Miles per dollar spent if you click through from their site.
These portals work by ensuring you log in with your Frequent Flyer program credentials before then being referred out (with a click) once logged in to make a transaction over on the retailer's website.
The Asia Miles iShop is useful to know of if you're in the hunt for Asia Miles – even though it's based in Hong Kong, there are still some relevant local and international partners.
Guide to Cathay Pacific's Asia Miles iShop
Cathay Pacific iShop is a mature offering, having been around for a few years. As a result, it too has a really wide range of retailers, but with a Hong Kong and Asia centric focus.
It does however have many Australian retailers on board too – probably not too far off the number that the Velocity eStore has, by comparison.
It also quotes earn rates in USD, again making like for like comparisons hard, and I find the Asia Miles iShop one of the hardest 'user experiences' across the group on Online Malls covered in this article. However, that said, it's still usable, and gets the job done.
Earn Asia Miles by shopping online with Asia Miles iShop and other partners
was last modified:
March 13th, 2019
by
Key Asia Miles iShop Partners
If you head into the iShop website, you can show all retailers available for different regions by filtering using the region dropdown in the top right hand corner: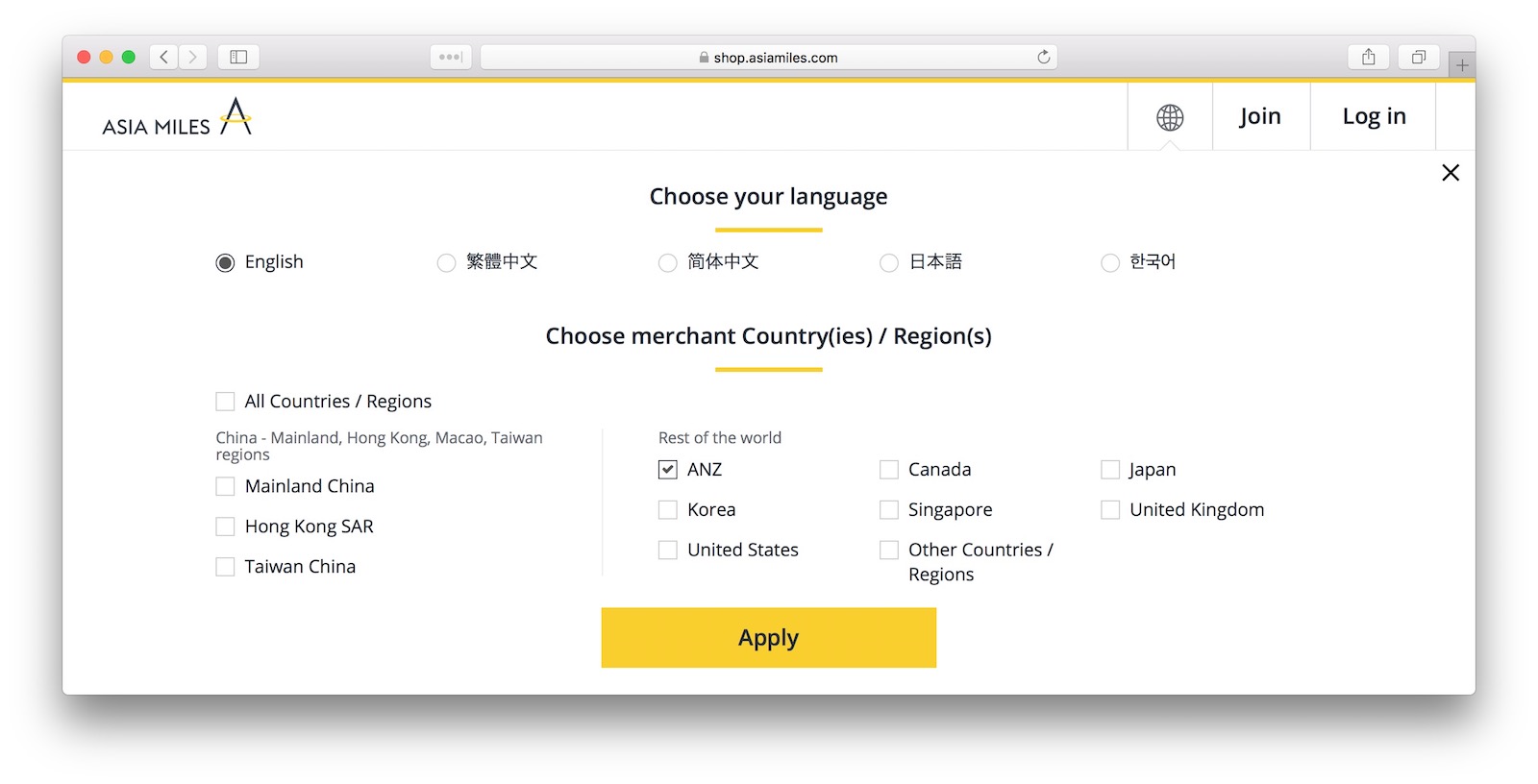 You can then click on the categories and search for retailers that are available to Australia. I can't deep link to this page otherwise I'd save you the hassle!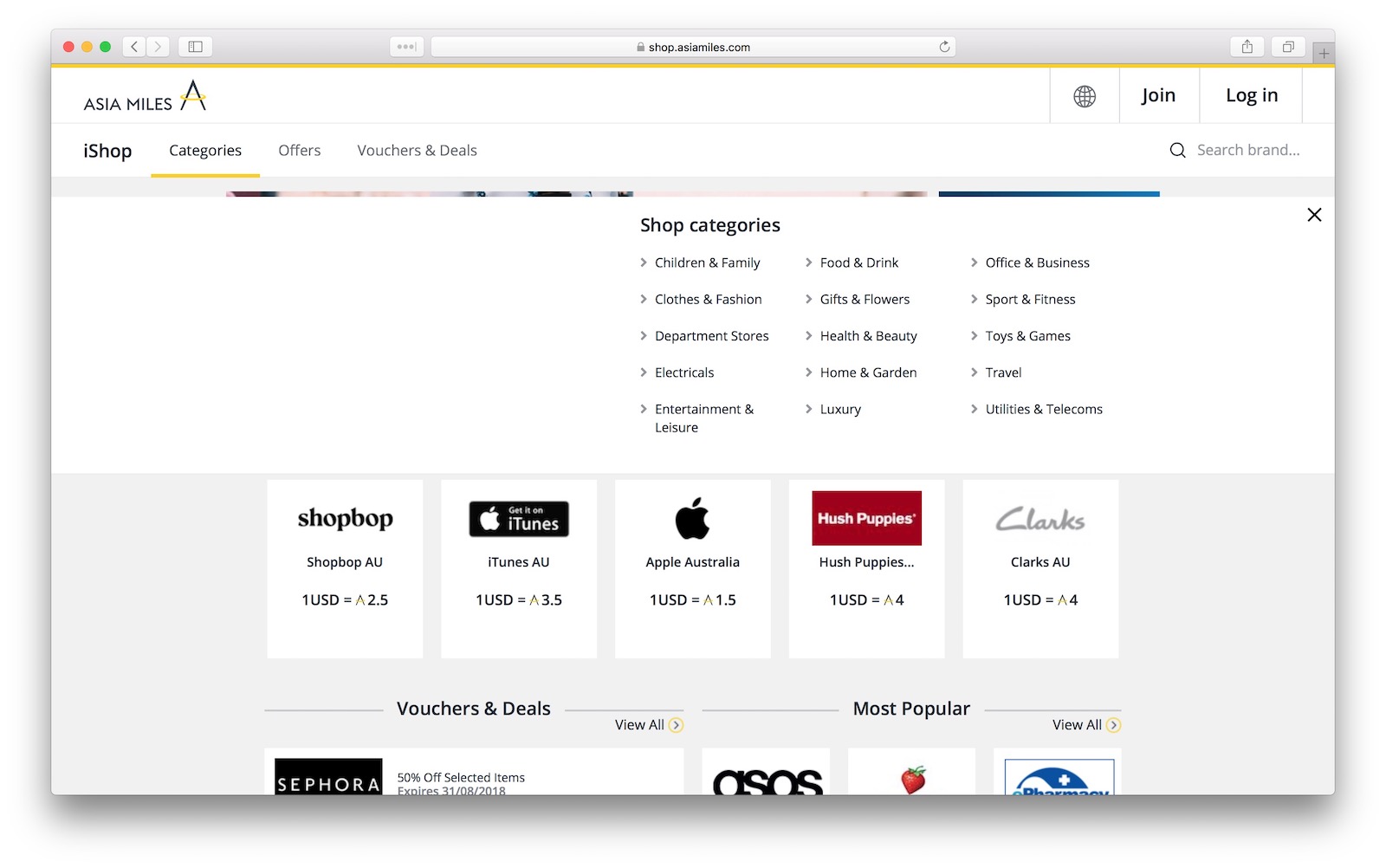 The Australian partners are as follows:
All up there around 40-50 retailers available to Australian purchasers in the iStore right now.
There are also a heap of other retailers in other regions too, so if you regularly shop with dedicated overseas retailers who ship to Australia (or to an overseas address) they may be included in the iShop too.
What to watch out for
As with all Online Malls, you'll need to ensure…
You log into the iShop site with your Asia Miles account before you check out from the retailer
You note the transaction details and follow up with a missing miles request if you don't get the miles, especially for big ticket purchases
Other Asia Miles retail partners
Asia Miles has some other retail/earn partners outside the iShop, including The Economist with up to 6,800 miles for a new subscription.
The full list is here, but most are Hong Kong based.
There are also a range of other travel booking partners, to be covered in another post.
Earn Asia Miles by shopping online with Asia Miles iShop and other partners
was last modified:
March 13th, 2019
by