Gulf Carrier Oman Air is keen to join the oneworld airline alliance, reportedly tapping member Qatar Airways for assistance in the years-long application process.
If successful, Oman Air will join the ranks of Qantas, Cathay Pacific, American Airlines, British Airways and more, offering an integrated network and streamlined services to passengers.
Qantas Frequent Flyer members would stand to benefit, with the ability to use Qantas Points on Oman Air's flights from Muscat. The airline flies to a wide range of destinations, predominantly across Europe, Asia and Africa.
If you hold Qantas Gold status or higher (equivalent to oneworld Sapphire or Emerald), then you'd likely enjoy premium perks on Oman Air. This includes priority check-in, baggage, boarding – and of course – lounge access.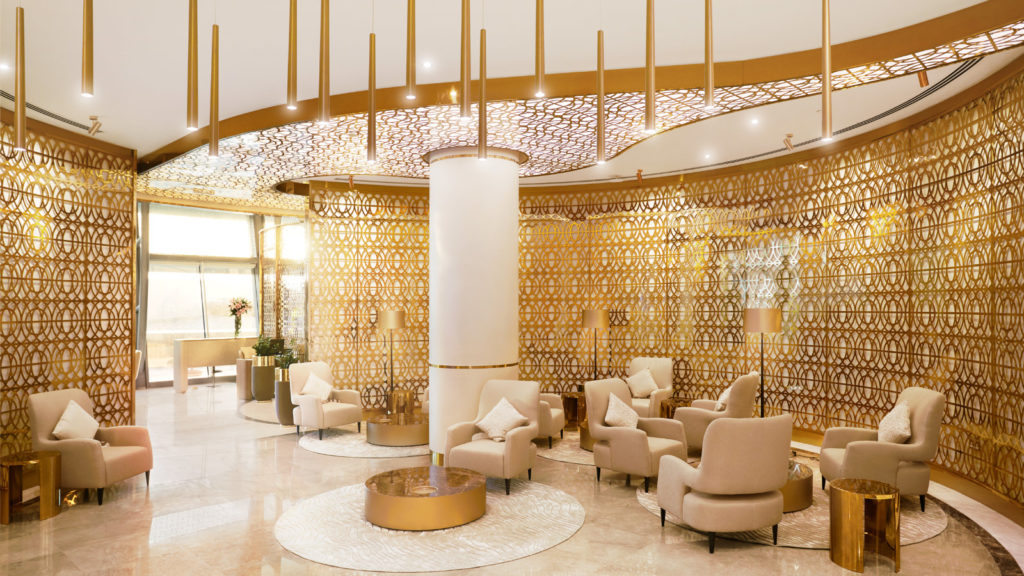 What is Oman Air?
As the name suggests, Oman Air is the national carrier of Oman, based at Muscat International Airport. Though the airline doesn't fly to Australia, Oman is next to the UAE, where popular carrier Emirates flies from.
Oman Air boasts 51 modern jets in its fleet, including Boeing 787s, Airbus A330s and Boeing 737s. All of its planes feature an excellent Business Class product (quite underrated, in our opinion). The seats are staggered in a 2-2-2 layout, but everyone still has direct aisle access, which is what Japan Airlines also offers.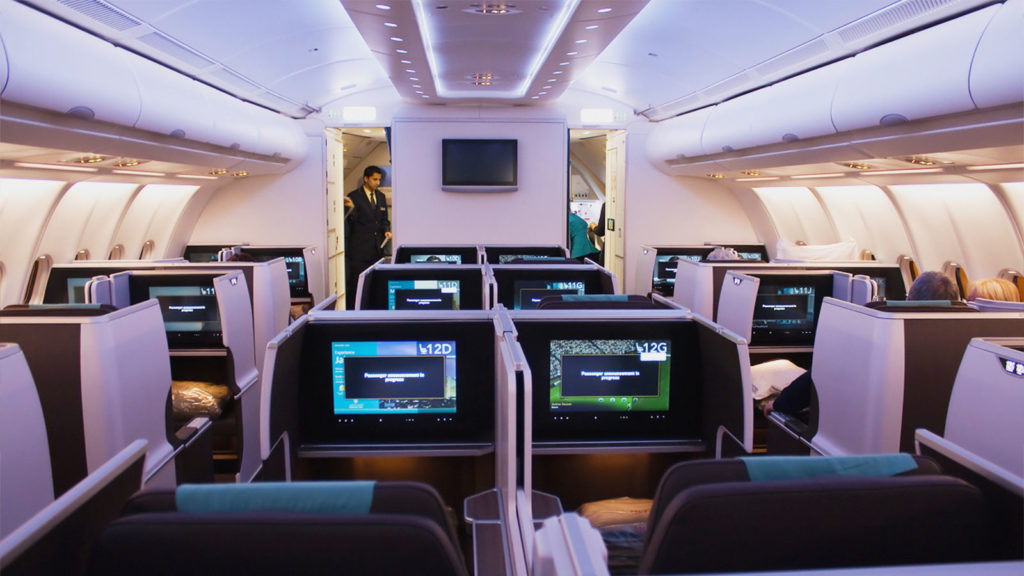 Some of its Airbus A330-300s and Boeing 787-9s also feature a small First Class cabin at the front. Hopefully, we'll eventually be able to fly (and review) Oman Air's First Class on one of its key routes, such as Muscat-London.
We're drawn to the attention to detail in First Class – touches such as a chilled minibar at your seat, sliding doors for even more privacy, and all that space to stretch out.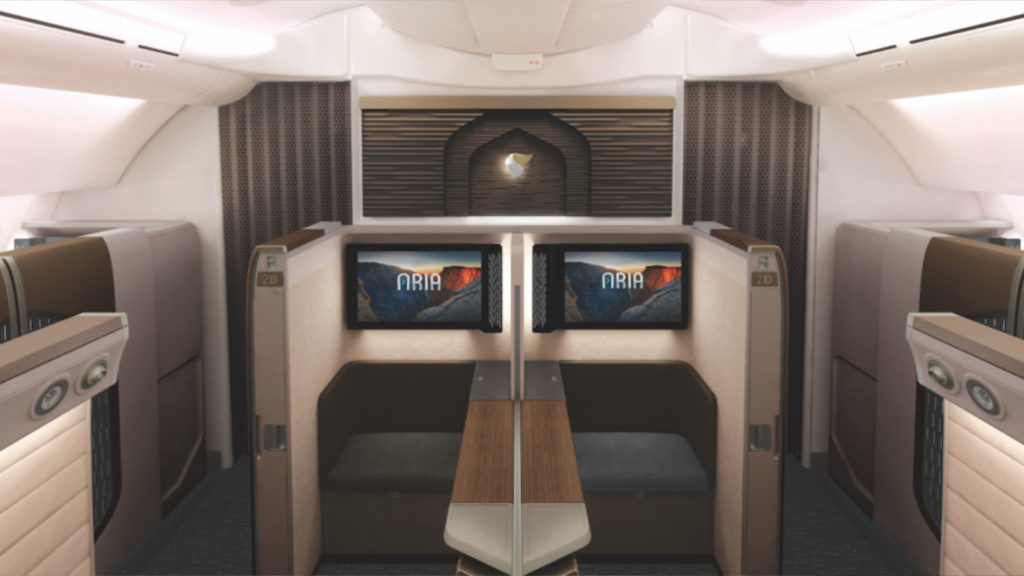 Indeed, we've only heard good things about Oman Air. The airport and its lounges in Muscat are new, its aeroplane cabins are inviting, and the onboard service is generally excellent.
How many Qantas Points would I need to fly Oman Air?
Now, this is all highly hypothetical, of course. But if Oman Air does join oneworld, there are certain key assumptions we can make that lets us easily work out how many Qantas Points you'd need for different redemptions.
(For other oneworld partners that use region-based charts, such as American Airlines AAdvantage, it's not so easy to work out).
Assuming that Oman Air would sit in the Qantas Partner Classic Flight Reward table, here are the points you'd need for various routes in different cabin classes:
| | | | |
| --- | --- | --- | --- |
| Route/Qantas Points | Economy | Business | First (where available) |
| Muscat to Doha, Dubai | 10,000 pts | 20,000 pts | 29,000 pts |
| Muscat to New Delhi, Amman, Cairo, Istanbul | 20,000 pts | 43,800 pts | 64,500 pts |
| Muscat to Bangkok, Kuala Lumpur, Paris, Frankfurt | 24,500 pts | 61,200 pts | 89,800 pts |
| Muscat to London, Manila | 30,200 pts | 75,000 pts | 107,700 pts |
| Kuala Lumpur to London, Paris via Muscat | 45,000 pts | 104,500 pts | 149,800 pts |
Estimated Qantas Points needed if Oman Air joins oneworld. Taxes are not included.
Summing up
Despite being a smaller alliance, oneworld is arguably still one of the most powerful airline partnerships out there. All the member airlines are strong and generally have solid offerings, particularly in the Business and First cabins.
Oman Air is no exception, and its addition to oneworld would be a useful one indeed. Although the airline doesn't yet fly to Australia, you can pick up a connection in Asia and explore new parts of the world via Muscat.
Indeed, if Oman Air joins oneworld, we anticipate many of you will be happy to include it in your 'around the world' oneworld Classic Flight Reward with Qantas Points, where you can link up with many other partner airlines such as Malaysia Airlines and Qatar Airways.
Oman Air seeks to join the oneworld alliance
was last modified:
October 1st, 2021
by