Oman Air to join oneworld Alliance in 2024
Posted:
June 21, 2022 - 11:14 am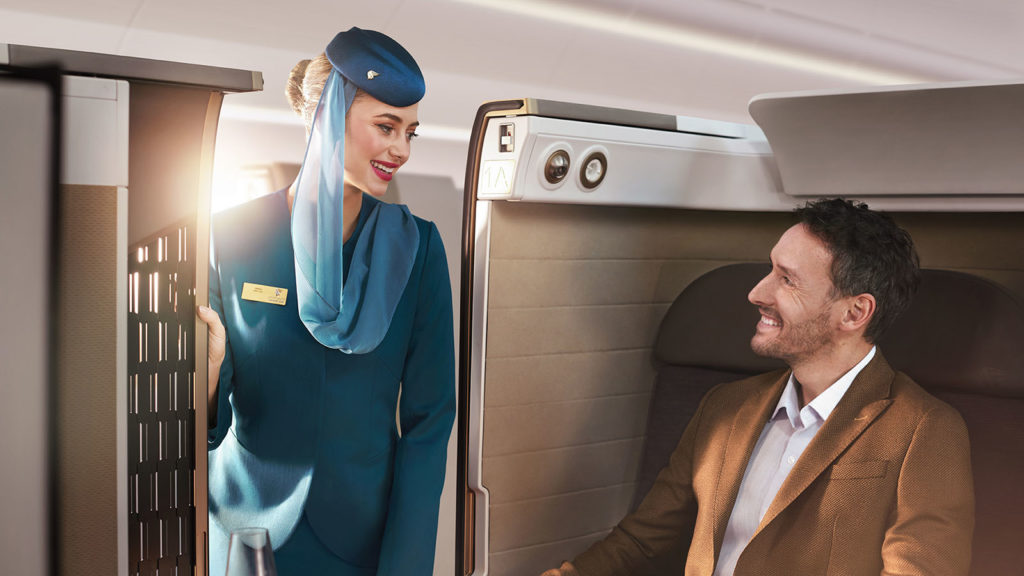 What we'll be covering
Oman Air is set to join the global oneworld Alliance in 2024, placing it among the likes of Qantas, American Airlines, Cathay Pacific and more. Thanks to the sponsorship of oneworld's Qatar Airways, Oman Air's joining bid has been accepted this week by the alliance's Governing Board.
It'll be the third Middle Eastern airline in the oneworld ranks, after Royal Jordanian and Qatar Airways. And its oneworld Alliance membership means you'll soon be able to earn and spend Qantas Points on Oman Air flights. Eligible travellers can also expect perks such as priority check-in, priority boarding and lounge access.
Here's what Oman Air's oneworld ambitions mean for Qantas Frequent Flyer members.
What is Oman Air?
As the flag carrier of the Sultanate of Oman, Oman Air calls Muscat home – soon to be the newest oneworld Alliance hub. Geographically, Muscat is close to Doha: home of Oman Air's oneworld sponsor, Qatar Airways. In fact, Doha and Muscat are as close as Sydney is to Melbourne, making it a very quick flight between the two.
With a fleet of over 40 aircraft, Oman Air serves both short-haul and long-haul destinations. It's Boeing 737s generally appear on shorter hops, particularly within the Middle East. Airbus A330s and Boeing 787 Dreamliners serve on those longer services.
Along with Business Class and Economy Class, some Airbus A330 and Boeing 787 flights also offer First Class. In that prestige cabin, Oman Air offers private suites with closing doors, not unlike many of its Middle Eastern counterparts.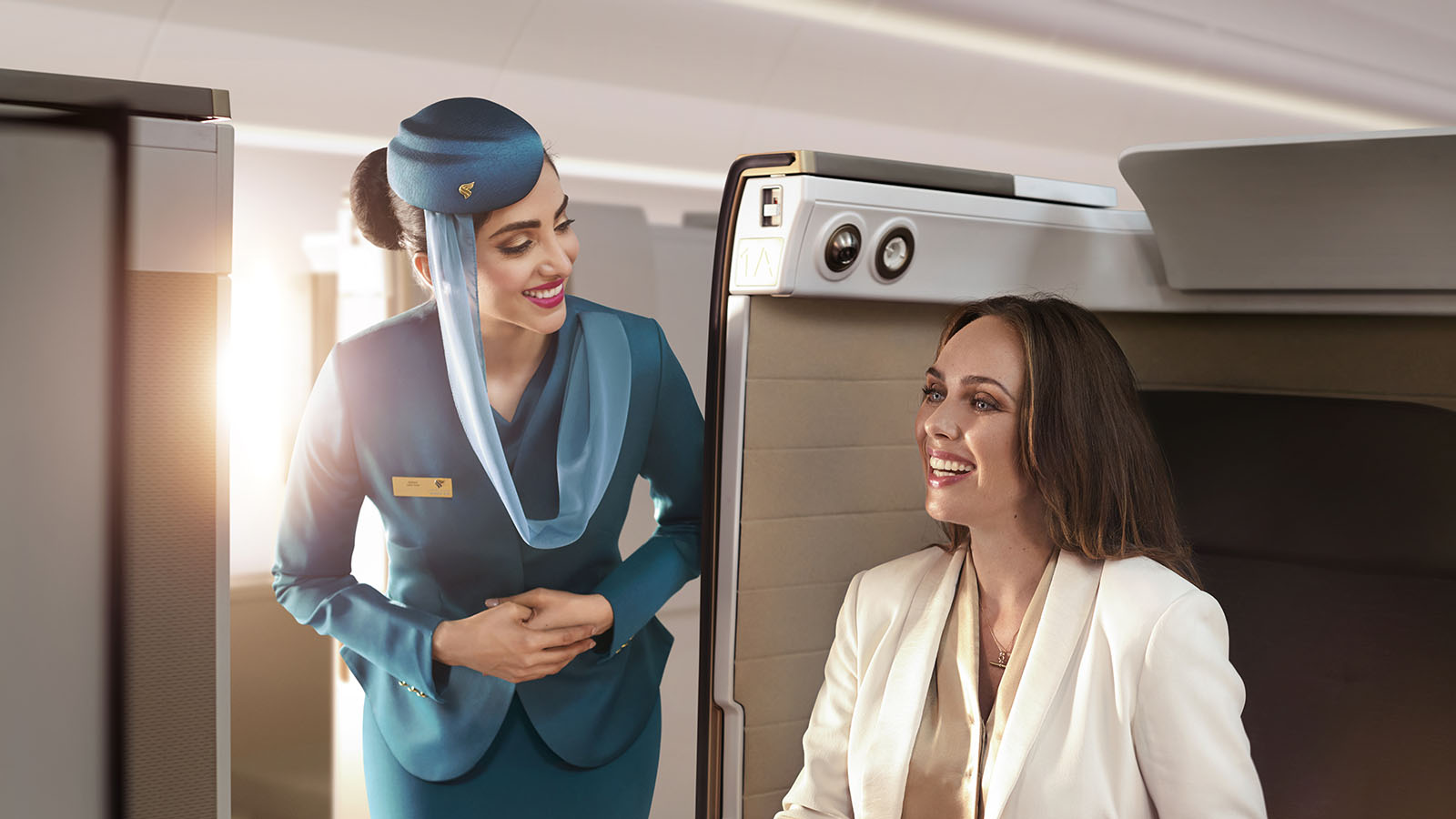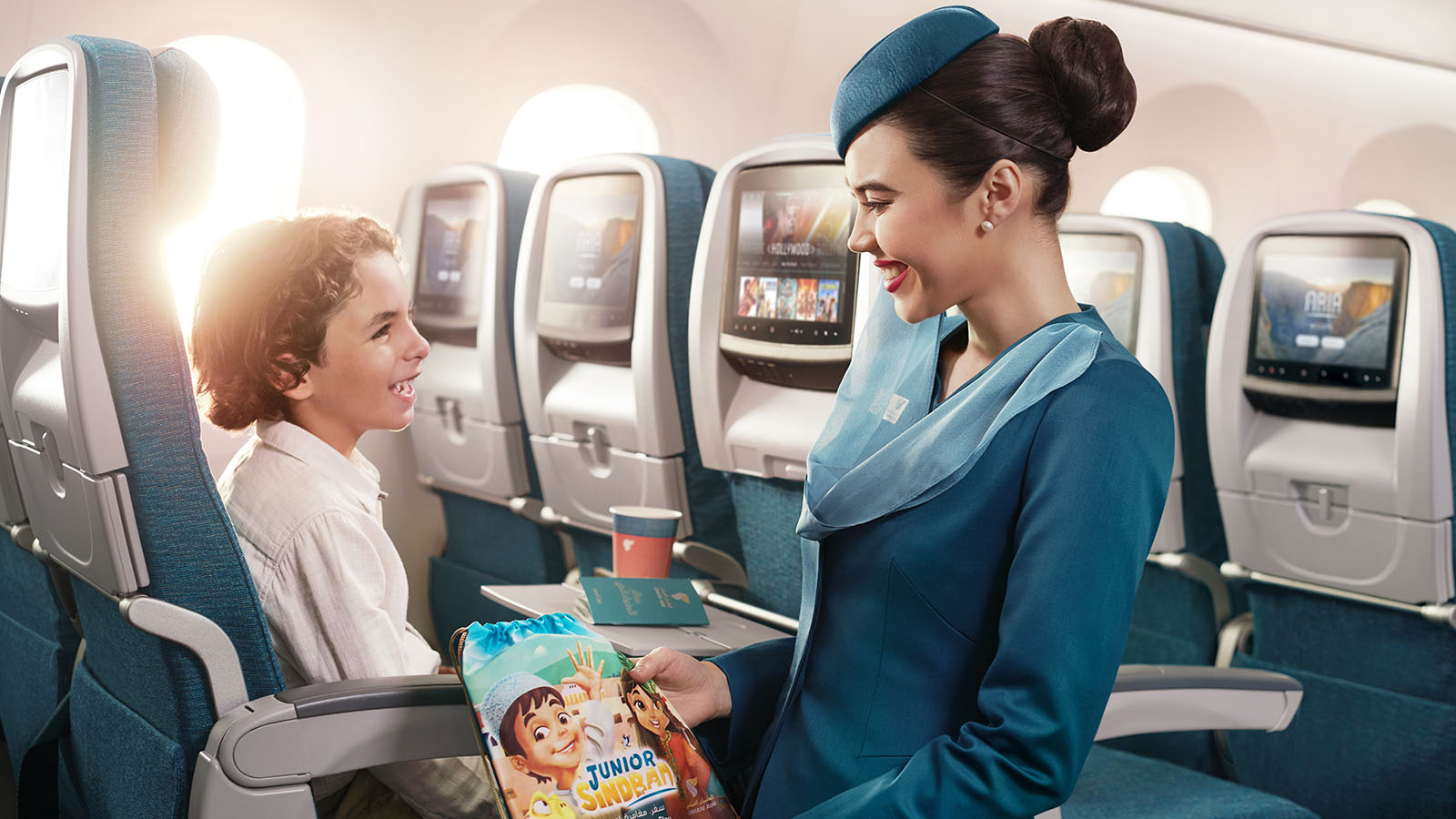 After joining oneworld, members of Oman Air's Sindbad frequent flyer program will be able to earn and spend points across the global alliance.
Today marks a new milestone in oneworld, as our friends at Oman Air become a member elect of our award-winning alliance. Passengers of Oman Air will be offered a seamless travel journey, connecting them to more than 900 destinations across 170 countries. As the Chairman of oneworld, we look forward to welcoming Oman Air into our alliance as they will bring great benefits, allowing passengers to discover not just a new member with an excellent reputation, but a beautiful country.

– Akbar Al Baker, oneworld Governing Board Chairman and Qatar Airways CEO, 20 June 2022
Benefits for oneworld frequent flyers aboard Oman Air
Once a member of oneworld, tiered members of Qantas Frequent Flyer can also expect perks when travelling on Oman Air. While the full details of the carrier's entry still need to be finalised, here's a baseline of what travellers can expect.
Qantas Silver / oneworld Ruby
As the first step into elite status, Qantas Silver matches to 'oneworld Ruby'. That gemstone similarly provides travellers with a taste of priority perks across the alliance, as follows:
Business Class priority check-in across all oneworld Alliance members, regardless of travel class.
On selected airlines, access to preferred or pre-reserved seating.
When waitlisted or on standby for a flight, receive priority over those without status.
Even without lounge access as part of the package, priority check-in can be a real timesaver – especially at busy airports.
Qantas Gold / oneworld Sapphire
Although a mid-tier status, Qantas Gold – equal to oneworld Sapphire – is what we'd call the 'sweet spot' of status. These cardholders get all the perks of Qantas Silver and oneworld Ruby. When flying on Oman Air and across the oneworld Alliance, they can also expect:
Access to Business Class lounges, or when two tiers of lounges exist, the entry-level lounge. For instance, on Qantas domestic flights, oneworld Sapphire provides entry into the Qantas Club.
Priority boarding. On some carriers, there's a single lane, while on others, Sapphire members board with a specific group or zone.
Additional checked baggage allowance. This can vary depending on the ticket. On some flights, that means packing 15kg more than the Economy Class allowance. On others, you can bring one additional bag of up to 23kg – if not already permitted two checked bags.
Priority baggage handling, where available.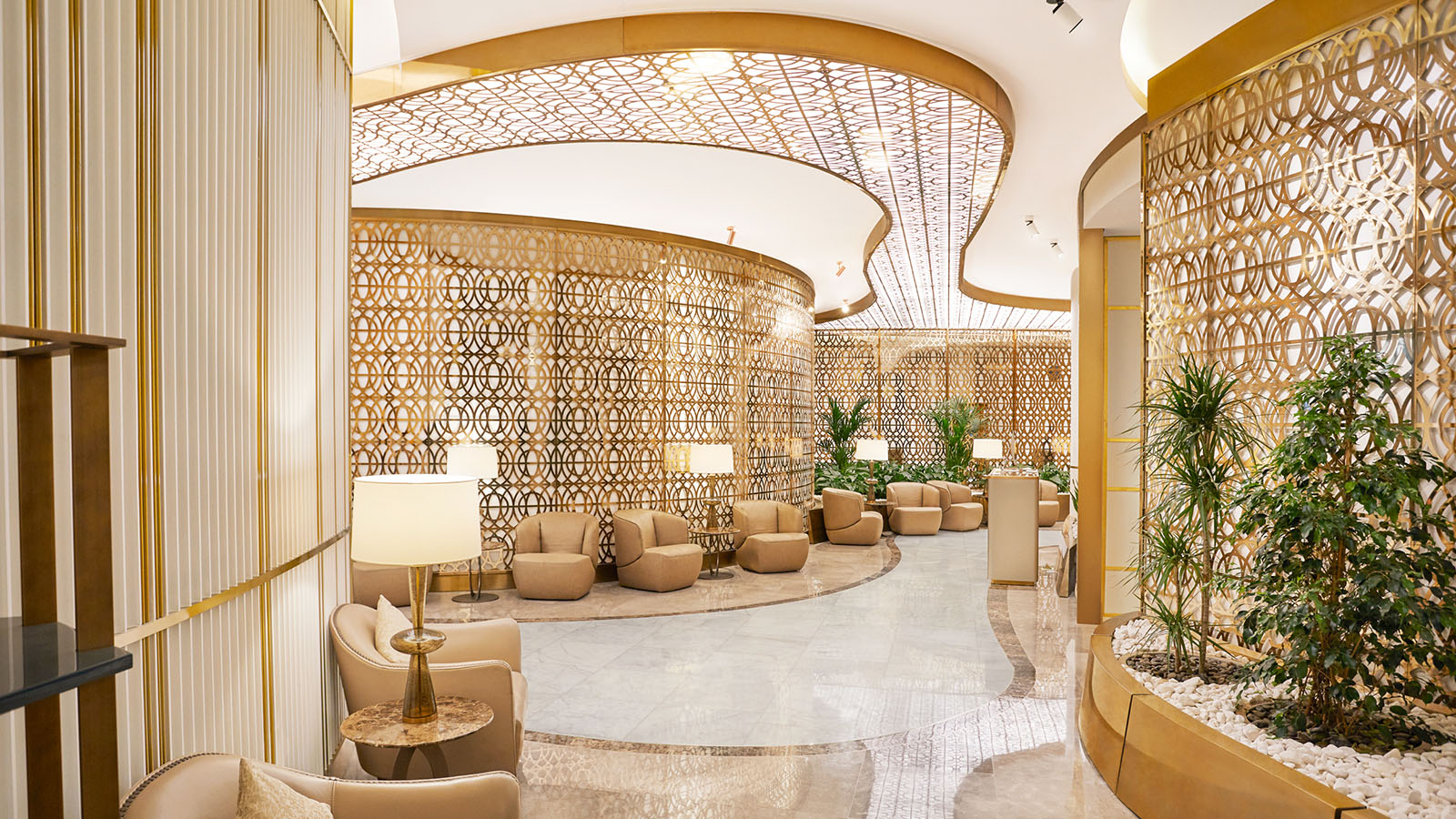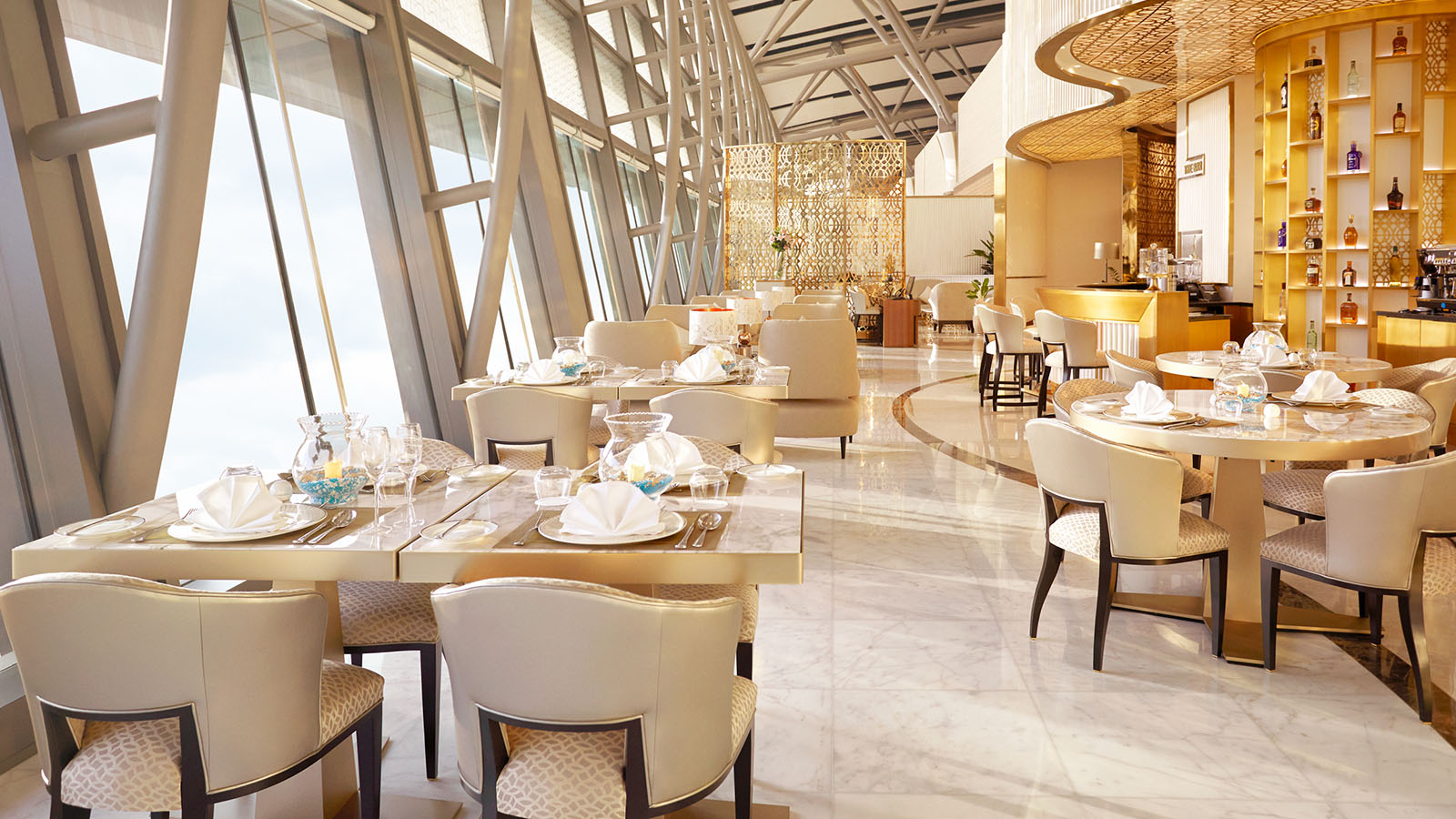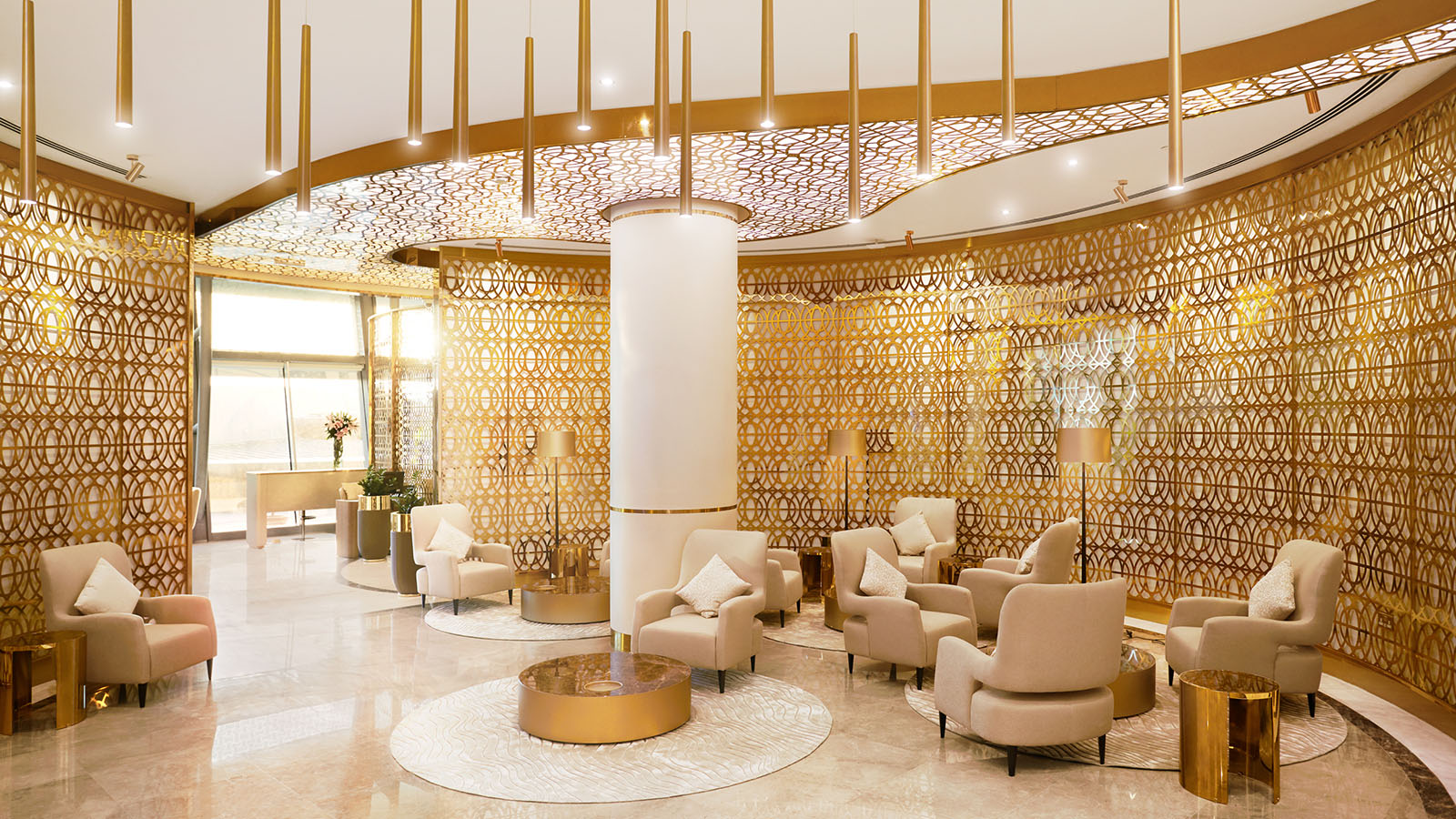 Qantas Platinum, Platinum One and Chairman's Lounge / oneworld Emerald
Setting itself apart from the other major alliances, oneworld also provides an above-Gold rank. That's oneworld Emerald, which grants the highest level of perks across the alliance – soon to include Oman Air. Expect all the benefits of Qantas Gold and oneworld Sapphire, plus:
Access to First Class lounges, where offered. At other times, access a higher-tier lounge if there's one available. This includes the Qantas Domestic Business Lounge before Australian domestic flights, as a step up from the Qantas Club.
Use First Class priority check-in, where available.
Fast-track security at selected airports.
Additional checked baggage. Depending on the flight, it's either 20kg beyond the ticketed allowance or one additional checked bag.
Ad – Scroll down to continue reading.Minimum spend, terms & conditions apply.
Earning Qantas Points on oneworld's upcoming member, Oman Air
You'll be able to both earn and spend Qantas Points with Oman Air once it has formally joined the oneworld Alliance.
We won't know until 2024 exactly how many Qantas Points travellers can expect to collect on different Oman Air fare types. But it's fair to assume that flexible tickets and flights in premium cabins will earn more Qantas Points than the cheapest Economy Class tickets.
Travellers can also expect to earn Status Credits when travelling on eligible Oman Air flights. These are the measure of how Qantas Frequent Flyer members progress from one elite tier to the next or retain their existing membership for another year.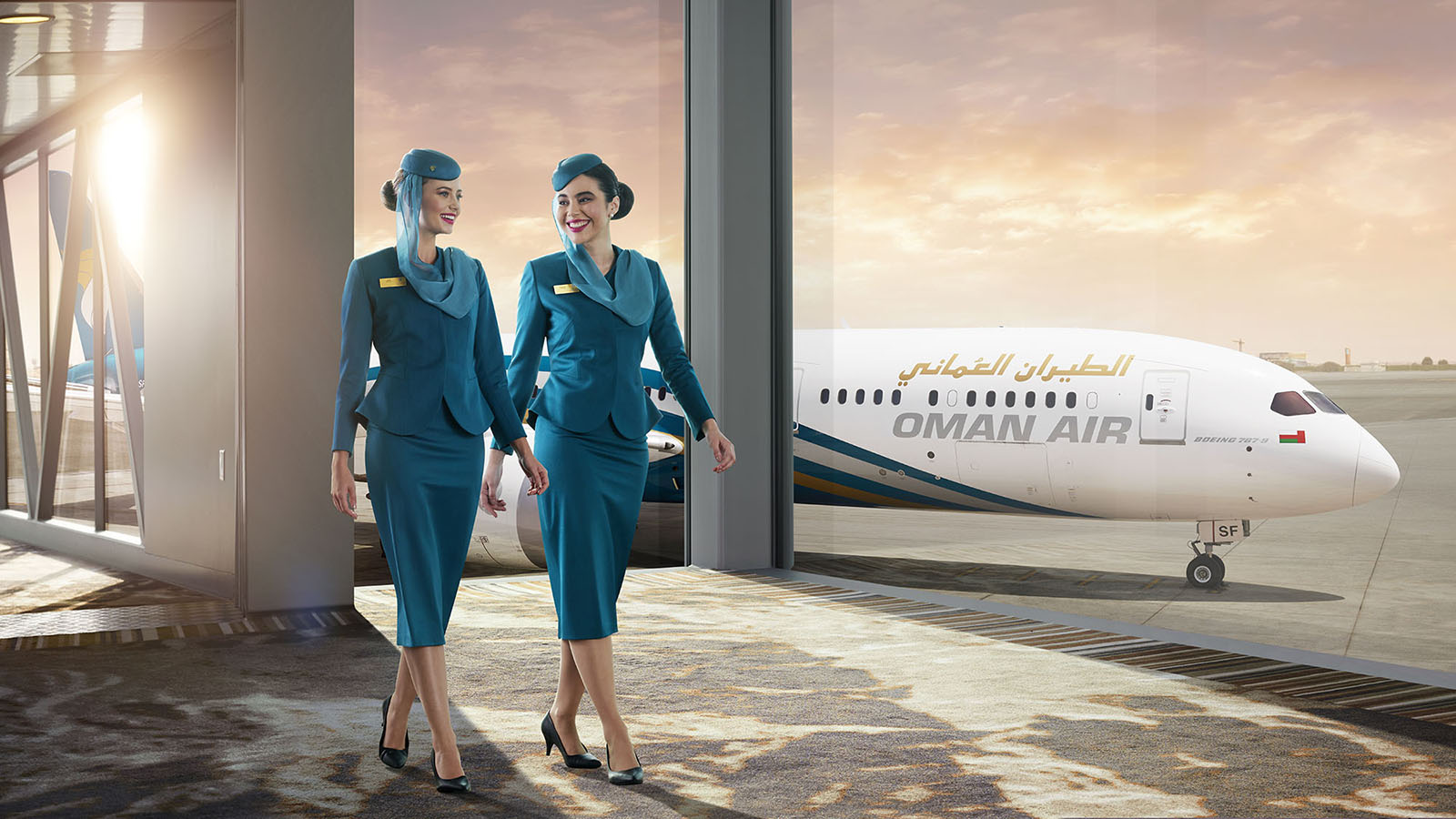 Spending Qantas Points on Oman Air flights
On the 'burning' side, the number of Qantas Points required to book a flight will depend on how Qantas categorises Oman Air.
A few select Qantas partners require no more points to book versus what you'd spend on a Qantas flight of the same length. But most partners require slightly more points for a comparable flight.
Assuming Oman Air joins that 'other' table, here are the number of Qantas Points you'd need for a one-way flight. Of course, these examples are based on today's redemption rates, which are subject to change at three months' notice. Taxes, fees and charges would also be payable in addition to the Qantas Points required.
| | | | |
| --- | --- | --- | --- |
| Oman Air route / Qantas Points to book (indicative only) | Economy Class | Business Class | First Class (where available) |
| Muscat to Doha, Dubai | 10,000 Points | 20,000 Points | 29,000 Points |
| Muscat to New Delhi, Amman, Cairo, Istanbul | 20,000 Points | 43,800 Points | 64,500 Points |
| Muscat to Bangkok, Kuala Lumpur, Paris, Frankfurt | 24,500 Points | 61,200 Points | 89,800 Points |
| Muscat to London, Manila | 30,200 Points | 75,000 Points | 107,700 Points |
| Kuala Lumpur to London, Paris via Muscat | 45,000 Points | 104,500 Points | 149,800 Points |
We are delighted that Oman Air has chosen oneworld as its global airline alliance partner. With its network in Muscat and award-winning customer service, Oman Air will reinforce our position as the premier airline alliance for global travellers. As the global travel industry continues to recover from the pandemic, the significant growth of oneworld in recent years demonstrates how important alliances and partnerships will continue to be.

– Rob Gurney, oneworld Alliance CEO, 20 June 2022
Oman Air's existing ties to the oneworld Alliance
Even though it's not yet a member of the oneworld Alliance, Oman Air already has partnerships in place with many of its members.
The carrier has existing codeshare agreements with Malaysia Airlines, Qatar Airways, Royal Jordanian and SriLankan Airlines. Oman Air also flies to five key oneworld Alliance hubs, which will serve well for passengers connecting between flights.
These include Amman (Royal Jordanian's base), Colombo (home to SriLankan Airlines), Doha (Qatar Airways' home hub), Kuala Lumpur (Malaysia Airlines' turf) and London Heathrow (British Airways' home airport).
Overall, Oman Air serves 41 destinations in over 20 territories. While it doesn't fly to Australia, there will be many opportunities for Aussies to connect to an Oman Air flight via Asia or the Middle East. In particular, via Bangkok, where Oman Air operates an own-brand lounge.
Critically, oneworld has already confirmed that Oman Air's lounges will welcome Sapphire- and Emerald-tier frequent flyers. This highlights that Oman Air will not follow Qatar Airways' lead in only inviting premium cabin passengers into its own premium-level lounges. Beyond lounge facilities in Muscat and Bangkok, Oman Air also operates a lounge in Salalah, Oman.
Oman Air's admittance into oneworld represents a defining moment in our journey to provide passengers with greater travel options through our developing partnerships and alliances. We're delighted to be joining the world's foremost airline alliance at a time when demand for travel is on the rise. We look forward to welcoming oneworld members onboard Oman Air to experience the height of Omani hospitality and all that the Sultanate of Oman has to offer in terms of history, culture and natural beauty.

– Eng Abdulaziz, Oman Air CEO, 20 June 2022
Summing up
The oneworld Alliance is becoming even more global, with oneworld soon to welcome Oman Air. Come 2024, oneworld will be the only major alliance with three member airlines based in the Middle East.
The move also follows Alaska Airlines joining oneworld in 2021, and Royal Air Maroc signing up in 2020.
Curiously, Oman Air is currently a loyalty partner of Etihad Airways. Members of the Etihad Guest frequent flyer program can currently earn and spend miles on Oman Air flights. It remains to be seen whether this arrangement will continue once Oman Air joins oneworld. Particularly as Qatar Airways, Oman Air's sponsor, is a competitor of Etihad Airways.
Of course, with the upcoming ability to earn and spend Qantas Points with Oman Air, Australian travellers may sooner welcome that opportunity.
---
Stay up to date with the latest news, reviews and guides by subscribing to Point Hacks' email newsletter.
Oman Air to join oneworld Alliance in 2024
was last modified:
August 24th, 2023
by