---
This article originally appeared on AirlineGeeks.
---
Air New Zealand sees business travel increase
was last modified:
September 28th, 2020
by
As demand slowly starts to recover following the COVID-19 pandemic, it has been mainly focused on leisure travel. Demand for business travel has remained minimal and looks to remain that way for the near-term as many companies continue to promote remote working and are hesitant to require workers to travel.
While low-cost carriers around the world have added routes during the pandemic and for the upcoming months, the carriers more commonly associated with carrying business travelers have stayed stagnant in those markets. Airlines such as Wizz Air and Frontier Airlines have launched significant expansion campaigns over the past few months, introducing new routes across their respective route networks.
Cities commonly associated with high levels of business travel — such as New York, Chicago and London — have seen slow recovery from the pandemic that leveled demand across the world. In June, New York's LaGuardia Airport saw just over 4,000 flights, a decrease of 86% when compared with June 2019.
Ad – Scroll down to continue reading.Minimum spend, terms & conditions apply.
New Zealand's Business Uptick
There is one country, however, that has seen a significant return in demand for business travel. New Zealand, and more specifically, Air New Zealand, says it have seen an uptick in demand, not only in leisure but also in business travel.
According to a report by Forbes, Air New Zealand had increased operating capacity to nearly 70% of its pre-COVID-19 levels during July. Air New Zealand CFO Jeff McDowall, said, "We were also starting to see the return of our corporate customers at around 65% of pre-COVID levels."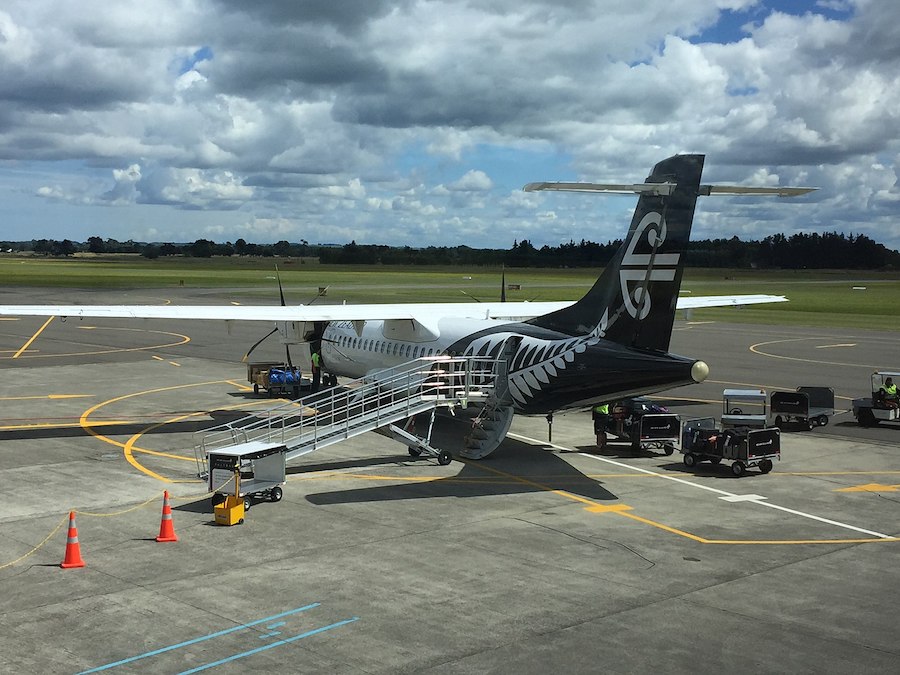 While this increased capacity is limited to the domestic market, it has shown a trend not seen in other countries with increasing demand.
"Not only were we flying, we were flying at or around optimum capacity. We know that this is not necessarily the case with some of the flying that has happened in other jurisdictions," McDowall added.
While New Zealand had a swift response to the COVID-19 pandemic and was able to contain the virus there have been recent spikes. Before a recent uptick in cases, the island nation went more than 100 days without reporting a single new COVID-19 case. While these factors may have helped the return of the demand, it's impossible to know how long this demand would have lasted.
In the U.S., as restrictions were lifted, there was a spike in the number of people traveling for leisure reasons, some due to pre-planned trips and others due to the pent up demand after not being able to travel for months on end. It remains to be seen in New Zealand and in other nations across the world if the current wave of demand is one that will continue to increase or if there will be a drop off once those who have the opportunity to travel again no longer feel the need.
Why Business Travel Matters
Business travellers are important to airlines as they pay higher fares, tending to book tickets last-minute, oftentimes in higher fare classes. While economy tickets make up a majority of seats sold on flights, selling high fares and premium cabins can be the difference between an airline making money on a route and not.
While many airlines run standard layouts across select fleet types, some airlines have aircraft laid out in Business Class-heavy layouts, showing the importance of Business Class seats and the money they bring to an airline.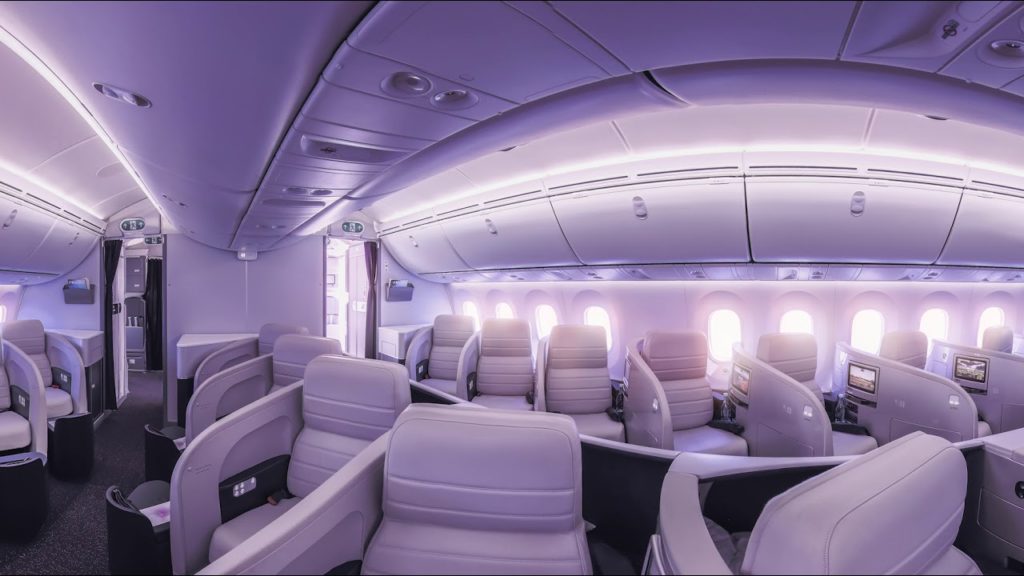 British Airways, United Airlines and American Airlines all operate aircraft with very Business-heavy layouts. American operates specially arranged Airbus A321 Transcontinental (A321T) aircraft with 102 total seats, significantly fewer seats than its normal A321s, which contain between 181 and 190 seats.
These special business traveler-targeted Airbus aircraft operate long, transcontinental routes and contain only 36 regular Economy seats, marketed as Main Cabin. They are fitted with 10 Flagship First, 20 Business Class and 36 Main Cabin Extra seats. All First Class and Business Class seats on these aircraft feature fully lie-flat seats, the preferred seat for many business travellers.
* Featured image courtesy of AirlineGeeks | William Derrickson
Air New Zealand sees business travel increase
was last modified:
September 28th, 2020
by