Many Qantas-affiliated credit cards include two complimentary digital lounge passes to use before a Qantas or Jetstar flight. But it's not as simple as rocking up to a lounge on the day of departure — you need to link a lounge pass for every passenger on your booking who wants access.
This guide will walk you through all the different Qantas lounge passes out there, how to earn them and how to use them before your next Qantas or Jetstar flight.
Qantas has gradually shifted from paper to digital complimentary lounge passes over the years, making it easier for frequent flyers to manage their lounge passes on the go (and also help clamp down on the secondary resale market for lounge passes).
The benefit of having the passes online is that you can transfer them to any other Qantas frequent flyer member instantly. They can then assign it to one of their flights, or gift it onwards to someone else.
COVID-19 DISCLAIMER: The situation regarding COVID-19 is constantly changing, and the impacts on travel remain quite fluid. We endeavour to keep our content as up to date as possible in this dynamic environment.
Note: During the COVID-19 recovery period, only select Qantas lounges are open. Read our Qantas Club lounge guide for more information.
What are the different types of Qantas lounge passes?
There are four variations of Qantas digital lounge passes:
Domestic lounge invitation: these can be used at any Qantas Club domestic lounge when departing on a Qantas or Jetstar flight number.
General lounge invitation: these can be used at any Qantas Club domestic lounge, Qantas International Lounge or Qantas operated International Business Lounge (excluding Los Angeles) when departing on a Qantas or Jetstar flight number.
P1 – Benefit lounge invitation: in addition to the above, the P1 Benefit passes can also be used at Qantas First Lounges such as in Sydney or Melbourne, and can be transferred to anyone.
Titanium – Benefit lounge invitation: these can also be used at any Qantas First Lounge, but are not transferable to anyone else.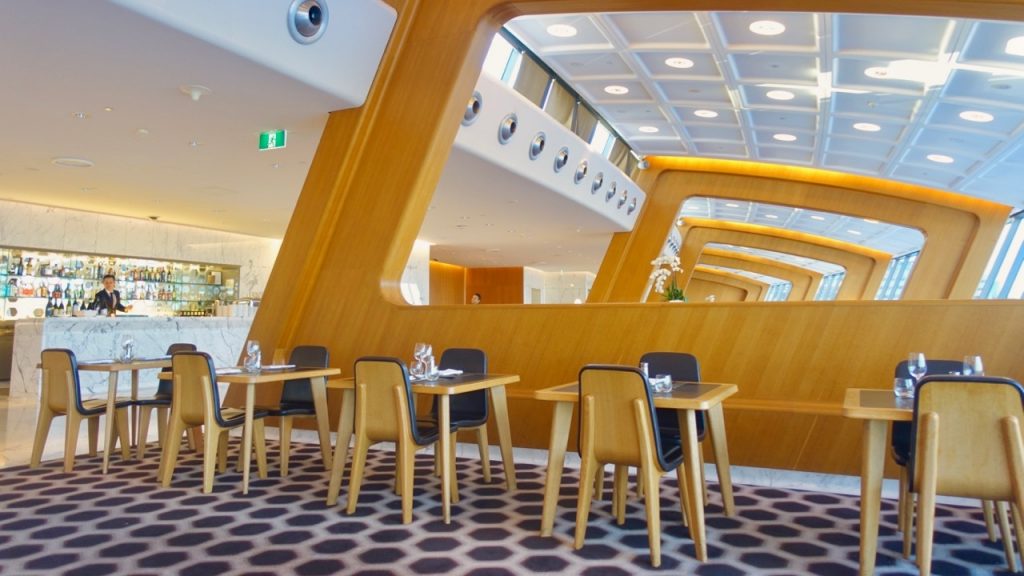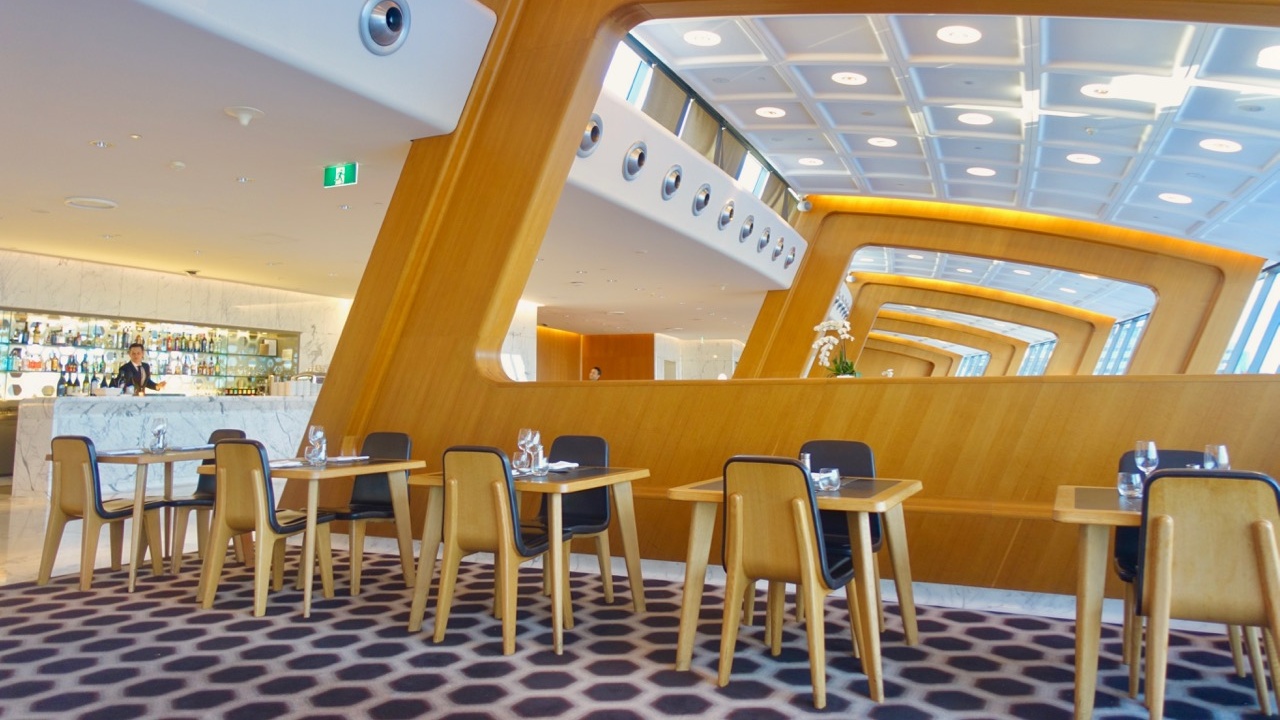 All Qantas lounge passes are only valid at Qantas-operated lounges when departing on a QF or JQ flight number. Guests are not permitted on complimentary passes, including children.
There are also some Qantas lounges which are excluded for various reasons, such as capacity issues or other restrictions. Most notably is the Qantas-operated oneworld lounge in Los Angeles, as it is also run in conjunction with British Airways and Cathay Pacific.
Ad – Scroll down to continue reading.Minimum spend, terms & conditions apply.
How do I earn complimentary Qantas digital lounge passes?
By a Qantas Points-earning credit card
The main way to earn complimentary Qantas digital lounge passes is to have them included with your credit card. Currently, these cards bundle two general Qantas Club digital passes (unless noted differently):
By Qantas Frequent Flyer Status
Lounge passes are offered to certain tiered frequent flyer members:
Silver: members earn one General lounge invitation each membership year
Platinum One: members earn two P1 – Benefit lounge invitations each membership year
By Points Club membership
The Qantas Points Club was introduced in early 2020 to reward frequent buyers rather than frequent flyers. There are two tiers of Points Club, each with different lounge rewards:
Points Club member: two General lounge invitations each membership year
Points Club Plus member: one complimentary non-transferable Qantas Club membership for a year
How do I use Qantas digital lounge passes?
Using a digital lounge pass for yourself
It's easy to use Qantas digital lounge passes online, once you get the hang of things. Here are the steps:
Log in to your Qantas Frequent Flyer account and click the 'Lounge Invitations' link to the left-hand side. If you have eligible invitations, it will show up here with expiry dates and its status – either available, linked to a flight, or transferred.
On the bottom of this same page, there is a list of your upcoming Qantas flights (only the first leg will show up). Click on 'Link Invitation' to begin the process.
The next page will show all the eligible lounges you can access before your flights. Choose the lounge you want to use and assign a lounge pass to each passenger that will be receiving access.
A confirmation email will be sent to you. Keep it for your records.
On the day of travel, look out for the code 'LPAC' or 'QPAC' on the bottom left corner of the boarding pass. This is what the lounge agents will be checking for at reception to confirm your eligibility.
Transferring a digital lounge pass to someone else
To transfer your invitation to another Qantas frequent flyer member, simply scroll back to the bottom of the Lounge Invitations page and enter their membership number and surname. Unlike Family Transfers, the recipient of these passes does not have to be family.

Cancelling a previously-allocated lounge pass
If you log back online to the 'Lounge Invitations' portal, you will see the pass has been allocated to a flight. If you change your mind, simply click 'Cancel' and it will become available for linking again.

Qantas digital lounge passes must be linked at least 24 hours before a flight. You also can't unlink an invitation within 24 hours of the flight, or it will be forfeited.
Summing up
Overall, Qantas' new digital lounge portal is an improvement for most travellers, since you can gift passes to other guests instantly, as well as see what lounges you can use them for in advance. The P1 and Titanium benefit passes are great for new travellers to access First Lounges.
Just be mindful of the terms and conditions associated with them. In particular, they need to be linked up to 24 hours before the flight, and cannot be unlinked the day before travel. Voluntary flight changes can cause them to be forfeited if you do not unlink them in time.
Also, unlike physical lounge passes that remain valid even when you do not turn up to the lounge on the day of travel, you will end up forfeiting your digital lounge passes if you are a no-show.
Frequently asked questions
Note: Qantas International lounges are still currently shut as of September 2020, due to the impacts of the coronavirus pandemic. The following FAQs were answered before the shutdown and are preserved for reference.
Can I use my Qantas digital lounge passes in Singapore?
Yes, the Qantas Singapore International Business Lounge is now accepting General lounge passes once again before QF or JQ-numbered flights, as the separate First Class lounge is now open.
Can I use my Qantas digital lounge passes in Hong Kong or London?
Yes, the Qantas Premium lounges in Hong Kong and London are both available for access with digital lounge passes, prior to flights with a QF or JQ flight number.
Can I use my Qantas digital lounge passes in Los Angeles?
Yes and no. The Qantas Business Class Lounge in Los Angeles TBIT is co-operated by Cathay Pacific and British Airways, so it is technically not a 'Qantas-operated lounge'. General lounge passes are not valid for entry to this lounge.

The Qantas First Lounge in Los Angeles is not affected though, so P1 and Titanium Benefit holders can use their passes for this lounge.
Are there any other Qantas lounges where digital passes can't be used?
Yes. In Perth, Qantas digital passes cannot be used for the Perth International Transit Lounge in T3, or for the Domestic Business Lounge prior to international flights. Occasionally, Qantas will restrict a lounge from accepting digital passes where capacity restrictions are in place (e.g. due to a renovation).
Your guide to Qantas digital complimentary lounge passes
was last modified:
February 22nd, 2022
by