[adrotate group="25″]
Earlier this year Citibank had an amazing 100,000 points on offer for the Select – the offers running now aren't at the same level, but could still be worth considering, with 60,000 points on offer for new applicants – either Qantas Points or Citibank Rewards points, which can be transferred out to Asia Miles, Krisflyer or Velocity.
There's also a 0% interest rate on balance transfers. This offer is slightly better than the Qantas point only offer which concluded at the end of July.
The Citibank Select Visa is just one of a few, ultra high-end cards in Australia that aim to justify a large annual fee ($700, plus $49 if you want to earn Qantas points instead of Citirewards points) in return for as many benefits as the bank can throw at you.
---
Citibank Select Visa – Ultimate Benefits Guide
Along with the benefits of holding the card, large signup bonuses are also available to draw you in, often with 50,000 or more Qantas or Citirewards points available. In this guide I'll run through some of the ancillary benefits so you can assess if the Citibank Select Visa will provide value to you.
Citibank Select Visa – Earning and transferring points
The points earn on spend for the Citibank Select Visa is either 2 Citibank Rewards points per $, or 1 Qantas point per $.
On a Visa for Qantas Points earn, this is usually as good an earn rate as you can get, but note that many cards at around $100 annual fee would earn you the same.
However, for Citibank Rewards points earn, this is a high earn rate that can yield a good points haul if you're going to pump a decent amount through the card, equating to 1.33 Krisflyer miles or Velocity points per $ spent, and with no annual or monthly cap.
On international spend if you're earning Citibank Rewards points you'll earn 5 points per $, but will incur a 3% surcharge on non Australian $ transactions. Use wisely, given you can get cards with no fees (but no extra points).
So if you're preferred currency is Qantas Points, this isn't a card to hold only for the points earn rate on spend, and you should have a read of some of the benefits of Citibank Rewards (the full Citibank Rewards guide is here), as well as the benefits specific to the Citi Select below.
However, if you're going for Krisflyer miles, Asia Miles, or Velocity points, the $700 annual fee may well pay for itself with the points earned.
Citirewards points can be transferred out to Velocity, Krisflyer and Asia Miles (for Citibank Select cardholders only) – Velocity and Krisflyer at 1.5 Citireward to 1 airline point, and Asia Miles at 2:1. For example, a 60,000 point signup bonus would yield a value of either 60,000 Qantas points, 45,000 Velocity points, 45,000 Krisflyer miles, or 30,000 Asia Miles.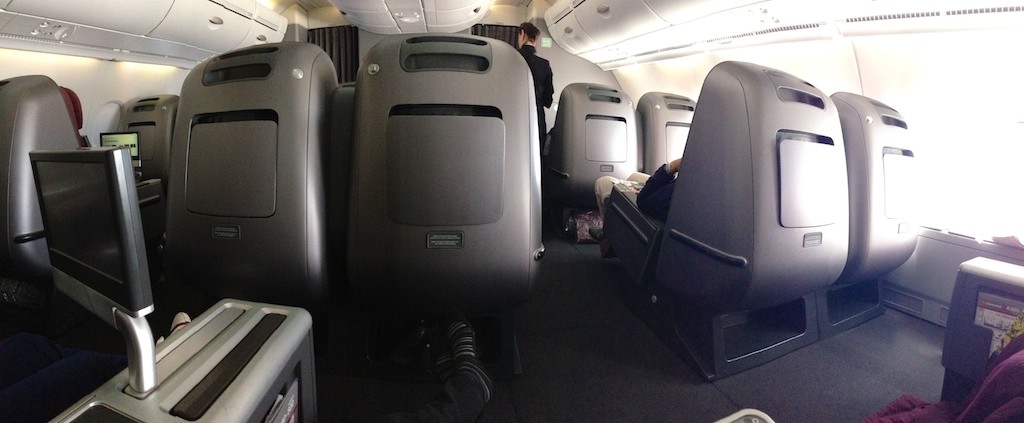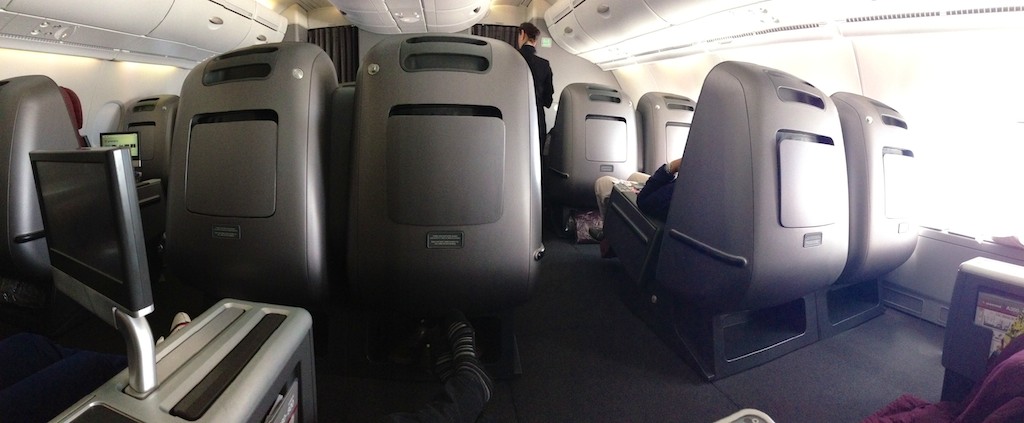 If you want to earn Qantas points, you'll need to opt-in to Qantas Points specifically for an additional $49 annual fee, and this will preclude you from earning Citirewards points.
So the signup bonus on the card may be more valuable if you push it to Qantas Frequent Flyer, but the 2 points per $ earn on spend for Citirewards makes accruing Citirewards points from spend more lucrative, along with the greater flexibility of transfers to 3 airline programs, rather than one. In theory you could do this by paying the $49 fee for Qantas rewards on sign up, then changing to Citirewards at some point after.
As a plus, Citirewards points don't expire for the lifetime of you holding the card, and there's also no points cap on spend. This is one of the major USP's of the card, with unlimited points earning at excellent rates for Krisflyer or Velocity miles (if you opt into Citirewards over Qantas).
The minimum transfer levels to airline programs are high, with a minimum of 15,000 Citirewards points to be transferred, and in multiples of 15,000 points too. For Asia Miles this is less restrictive, at 5,000 points. This differs significantly to American Express Membership rewards, which is more flexible.
Access to Visa Luxury Hotels program
High end Visa cards globally have access to the 'Visa Luxury Hotels Collection' booking channel. Thankfully the website is open to the general public when it comes to researching the value of this, so it's easy to get a good idea of which hotels participate – there are around 900 in the program.
The standard benefits of booking through Visa Luxury Hotels are
Guaranteed best available rate
Automatic room upgrade on check in
Free continental breakfast
Free internet
3pm checkout
VIP Guest status
$25 US food or beverage voucher per stay
The clearest value benefits are the breakfast, free internet and $25 credit, which could add up to $75+ value on a one night stay if they were otherwise chargeable. The guaranteed best rate doesn't really mean anything, and the room upgrade and 3pm checkout are at the Hotel's discretion, so may not yield anything either.
For Citibank customers, the booking portal is accessed via http://citibank.visaluxuryhotels.com. For example, in Sydney, Melbourne and Hong Kong, the following hotels participate:
In Sydney:
Shangri-La
The Langham
The Darling
In Melbourne:
Park Hyatt
Grand Hyatt
The Lyall Hotel & Spa
In Hong Kong:
The Mira and Mira Moon
The Peninsula
The Landmark
Conrad Hong Kong
The Upper House
Helpfully, these are all generally fairly unique hotels where it is likely hard to get achieve any kind of hotel program status, so the additional benefits are very handy.
There's also a range of special offers with specific hotels available which is worth keeping an eye on – For example, at the Shangri-La Sydney, there's a $100 dining credit offer for 2 night stays.
So it's possible to get a pretty good return if you want to travel and stay at these kind of hotels a few times per year.
Other ancillary benefits – Priority Pass, Wine & Insurance
You'll also receive Priority Pass (note, 10% off through my referral link) membership with the card, worth $99 per year, and two free airline lounge visits, worth $27 each. You'll only be able to use these if you travel overseas, as there are close to zero lounges in Australia which partner with Priority Pass.
There is a free bottle of wine included when you dine at any of the Citibank partner restaurants, but on speaking to friends who have had this benefit with other cards, it seems like it's honoured sporadically and with limited choice.
Then there's also a few other Visa-specific benefits, such as 'Visa Front Line' (premium tickets to events) and 'Visa Signature Bespoke Event Program' (can't find any concrete information online about this) access.
Finally, there's also the usual range of travel, purchase protection and warranty insurances, which you'll have to read the PDS to see if these have significant value to you.
Conclusion – Citibank Select Visa
I'm a bit torn about the Citibank Select Visa. On the one hand, I can see that the large signup bonus, ability to earn points quickly with Citirewards through spend with no cap, the Visa Luxury Hotels and Priority Pass access are all good benefits. The rest are a bit loose and don't add much hard value to holding the card.
In comparison to the American Express Platinum Charge card which comes in at $1250, the benefits are much sparser – but then the annual fee is a more swallowable, but still high, $700. If you're keen on earning Velocity or Krisflyer miles, you'll also probably do so a bit faster with the Citibank Select than with the Platinum Charge's earn rates.
I think when you consider cards with annual fees above $500 then most potential customers are obviously less concerned about the cost than the benefits they'll receive, so in some ways, I think Citibank need to include a few more useful options, and cut down on some of the Citirewards restrictions to simplify transferring points.
Having said that, there's a place in the market for a high-end Visa card, either to compliment American Express' offering if you can justify holding two cards of this cost, or as a less expensive alternative. The Citibank Select is not for everyone – there's a minimum income requirements of $120,000, for example – but it might be for you.
Citibank Select Visa – 60,000 Qantas or Citibank Rewards points
was last modified:
January 9th, 2016
by