Singapore Airlines' SilverKris lounges are found across the world as part of their offering to Business and First Class passengers.
In this overview, we take a look at their flagship Business Class lounge in their home port, which you'll experience when flying back to Australia or onward throughout Asia, North America, Europe or South Africa.
Update: this lounge is due to be renovated between August 2019 and mid-2021 (exact dates unknown). Passengers may be redirected to temporary lounges during this period.
Lounge location and details
All airline lounges at Changi are located after immigration (but before security, as that is done at the gate, so leave a little extra time than usual in walking from the lounge to boarding.)
Just look for the signage pointing you towards the Gate A area, and head up the escalators.

You'll see the large signage from the main concourse
In T3, the Business Class and First Class sections, as well as The Private Room, are located in the same area. This main lounge is open 24 hours a day.
Once you are off the escalators, you will be greeted by the large reception area to your left.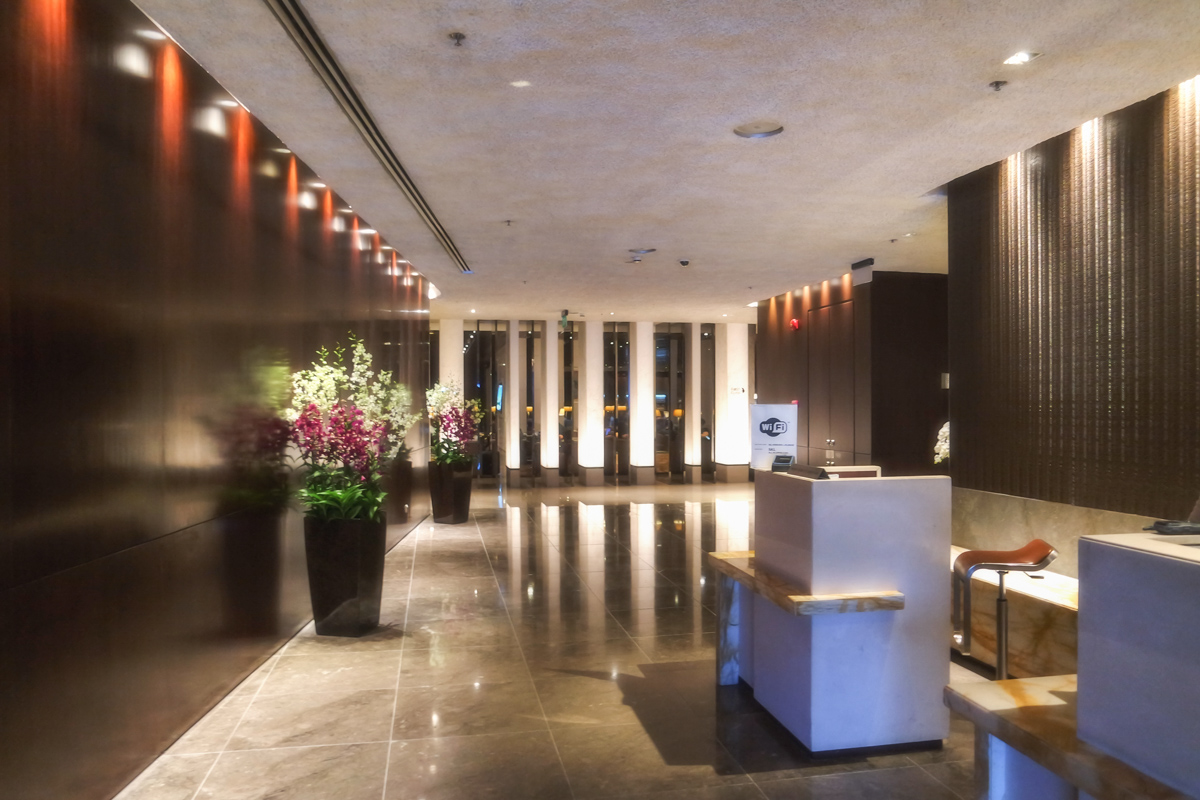 Check in and then take another left to enter the Business Class side of the lounge.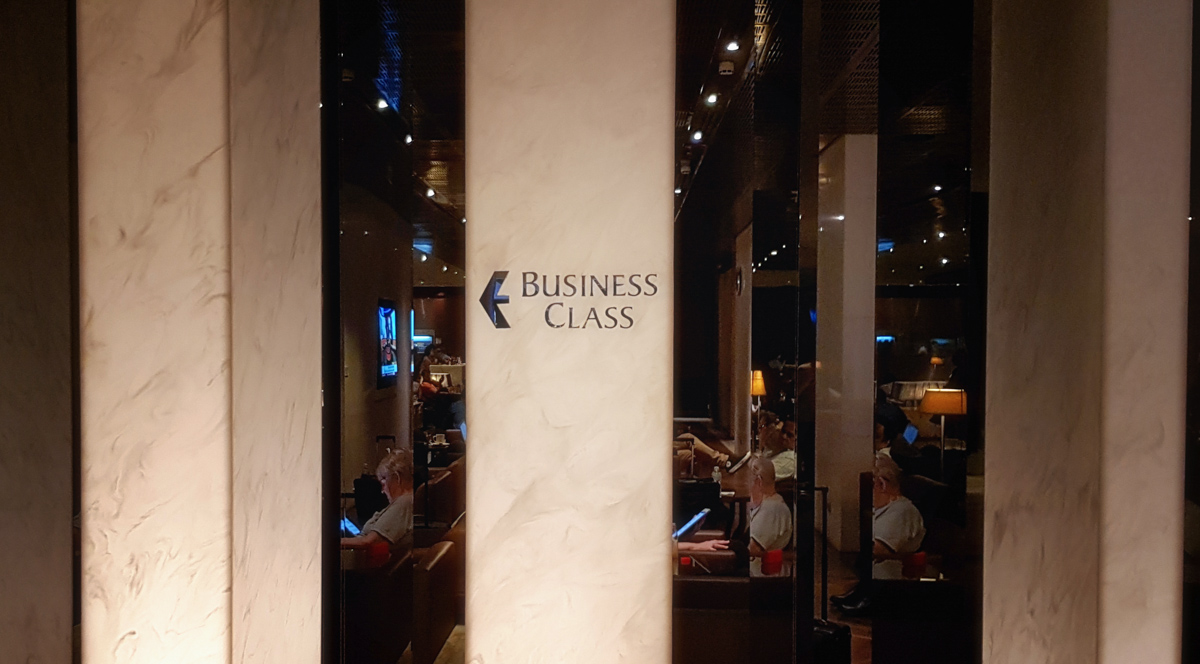 Lounge seating
As you walk in, you'll be greeted with the main seating area. Most of the seats are the same throughout the whole lounge, with groups of sofas arranged in rows.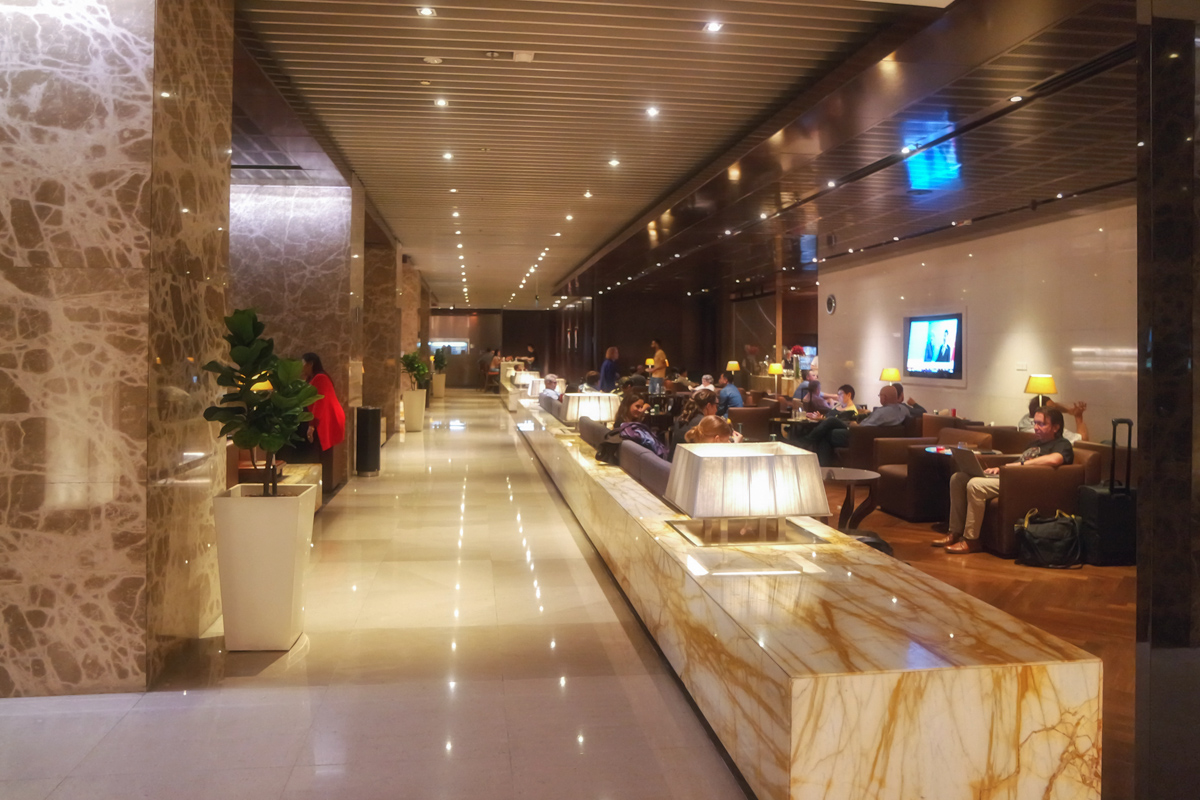 To your left is another large seating area.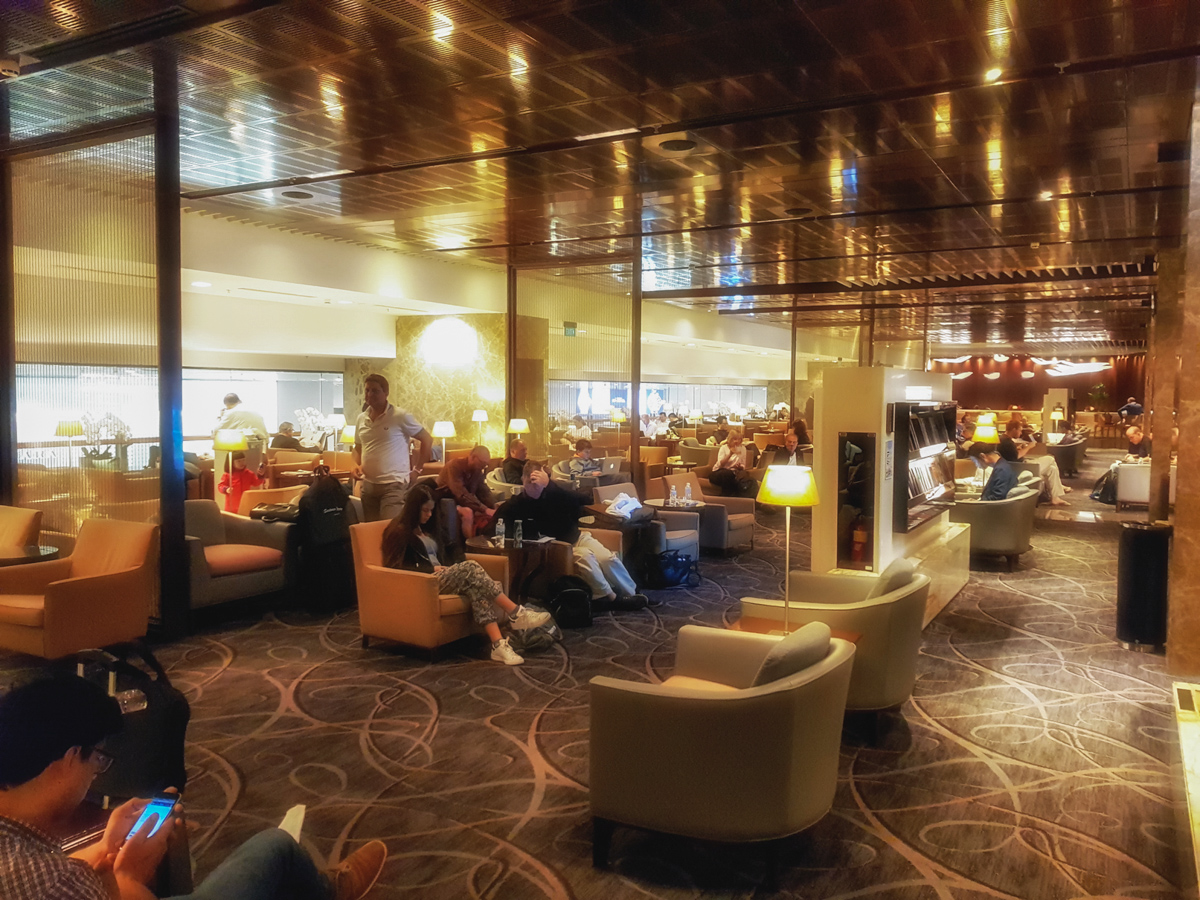 Each sofa is quite basic and there really isn't any privacy to them.
One other downside is the stark absence of power outlets. There are some located around the lamps and desks but overall it is difficult to find a spot to charge.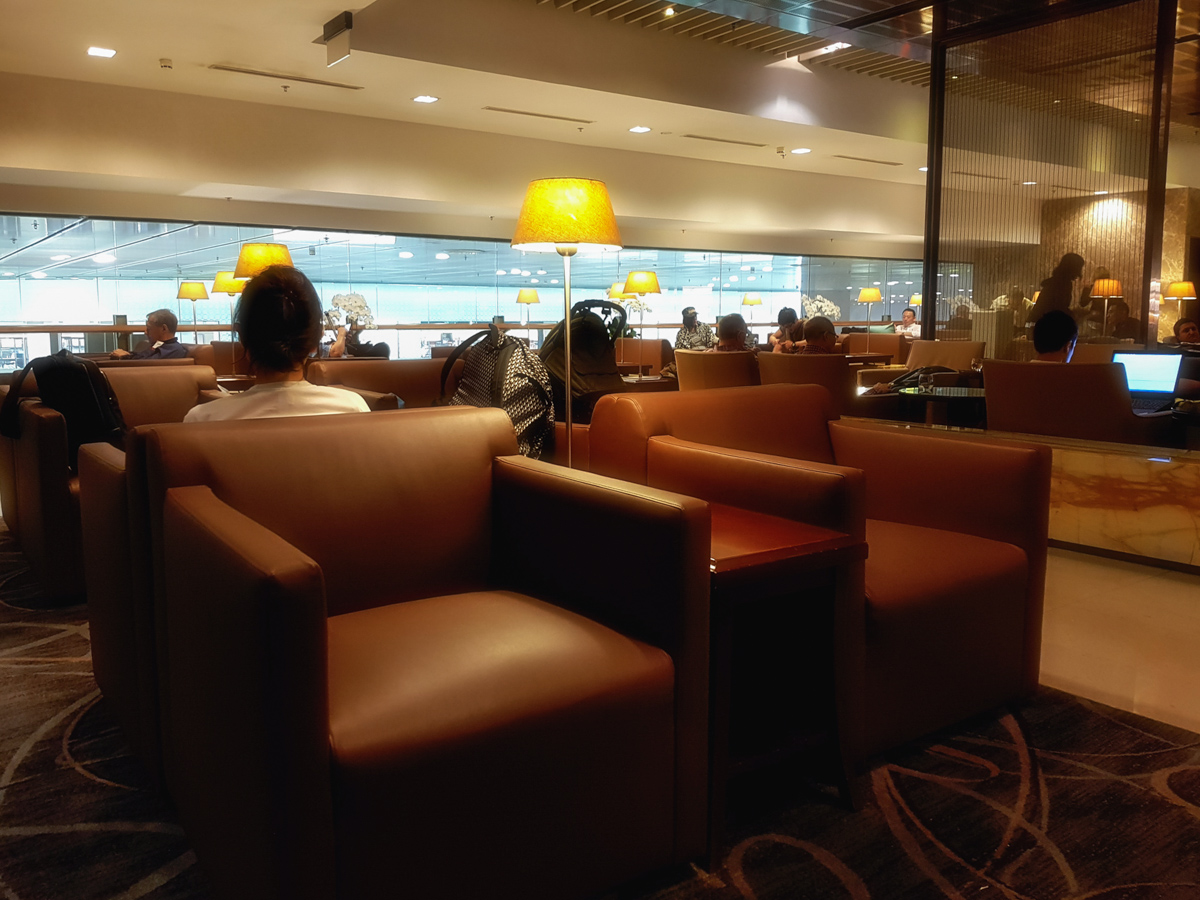 To the right as you walk in is the large dining hall: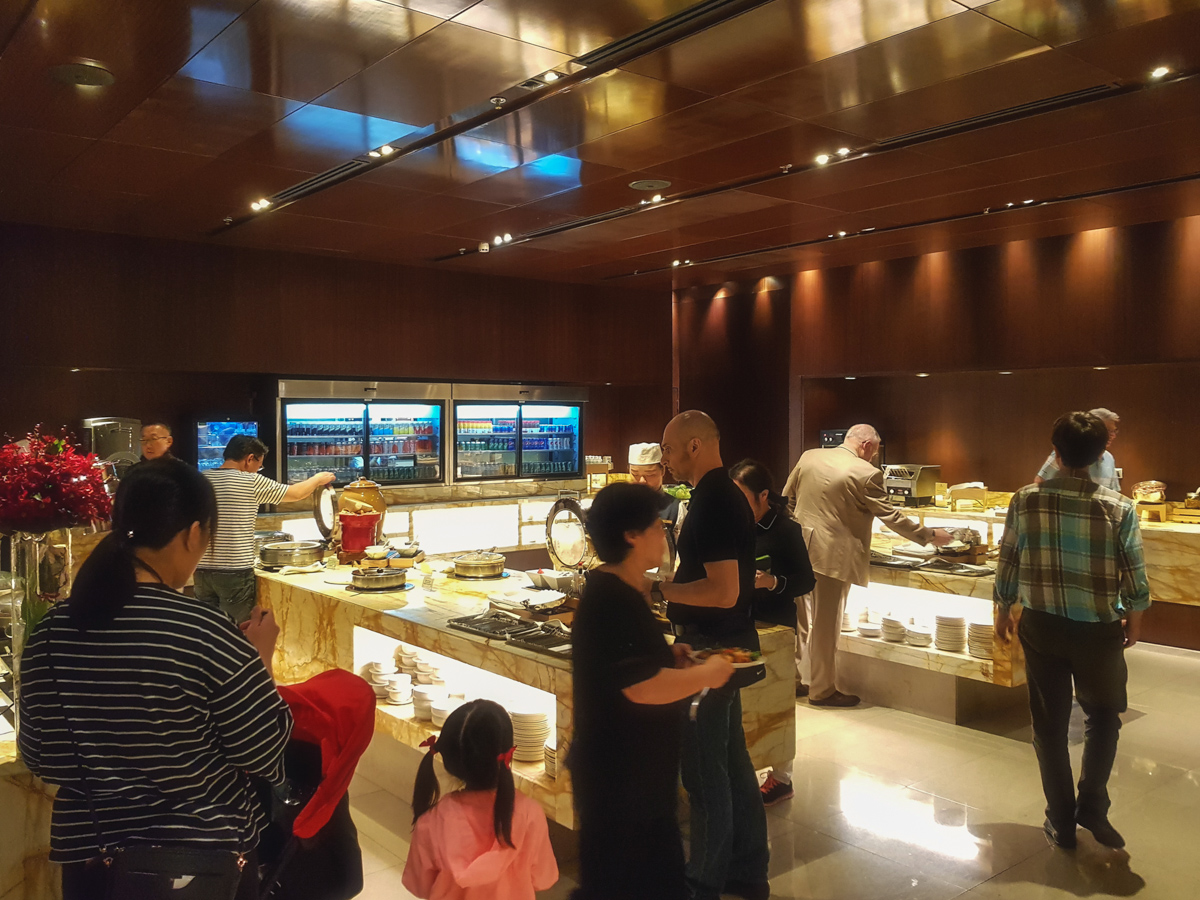 and adjacent to that is a casual dining area, although you can also bring food to any other section in the lounge.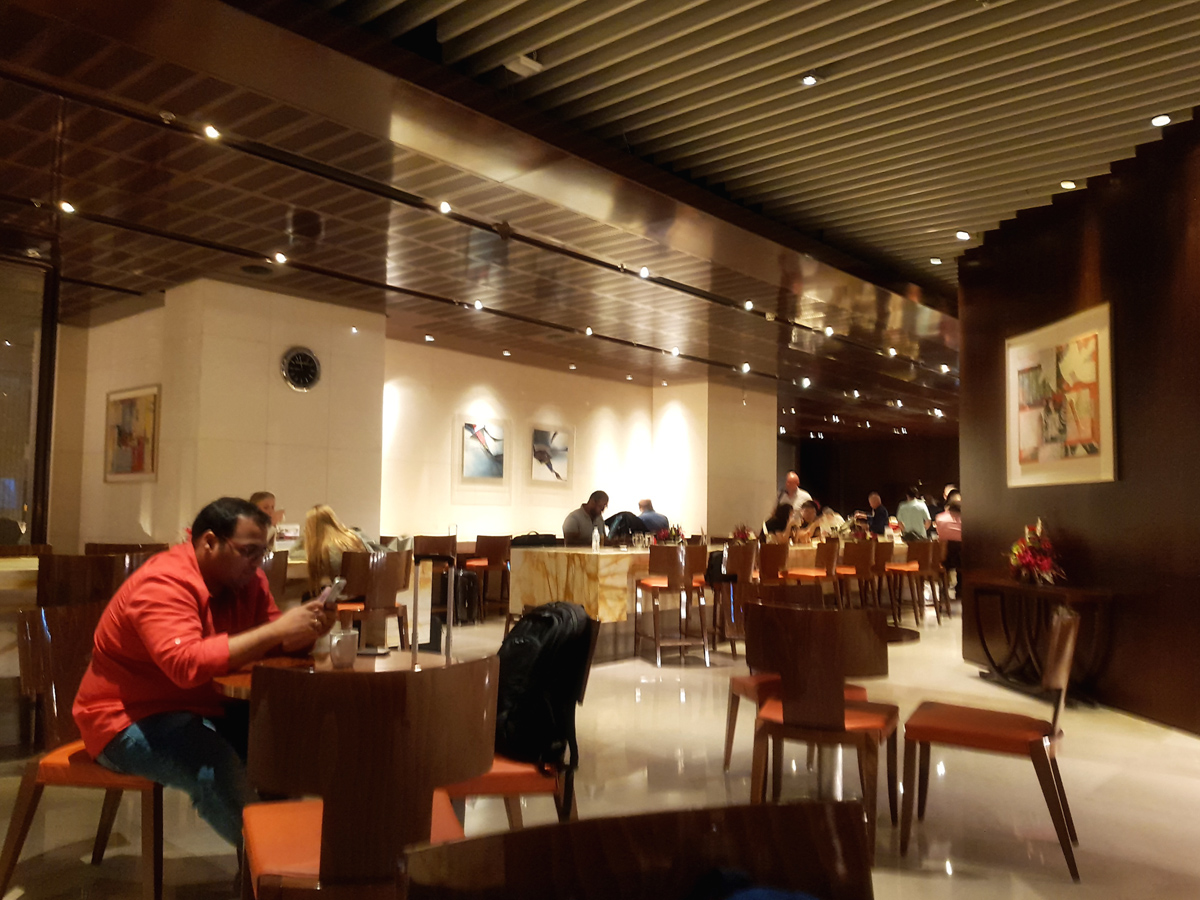 Food & Drink
The quality of the buffet is very good for a Business lounge, with an extensive selection of dishes from different cuisines.
If I had to suggest an improvement, then a bigger variety of desserts, especially some local delights, would be a welcome addition!
There is a good variety of hot and cold buffet items, including Western, Asian and kids' options. Here is what we whipped up during our visit: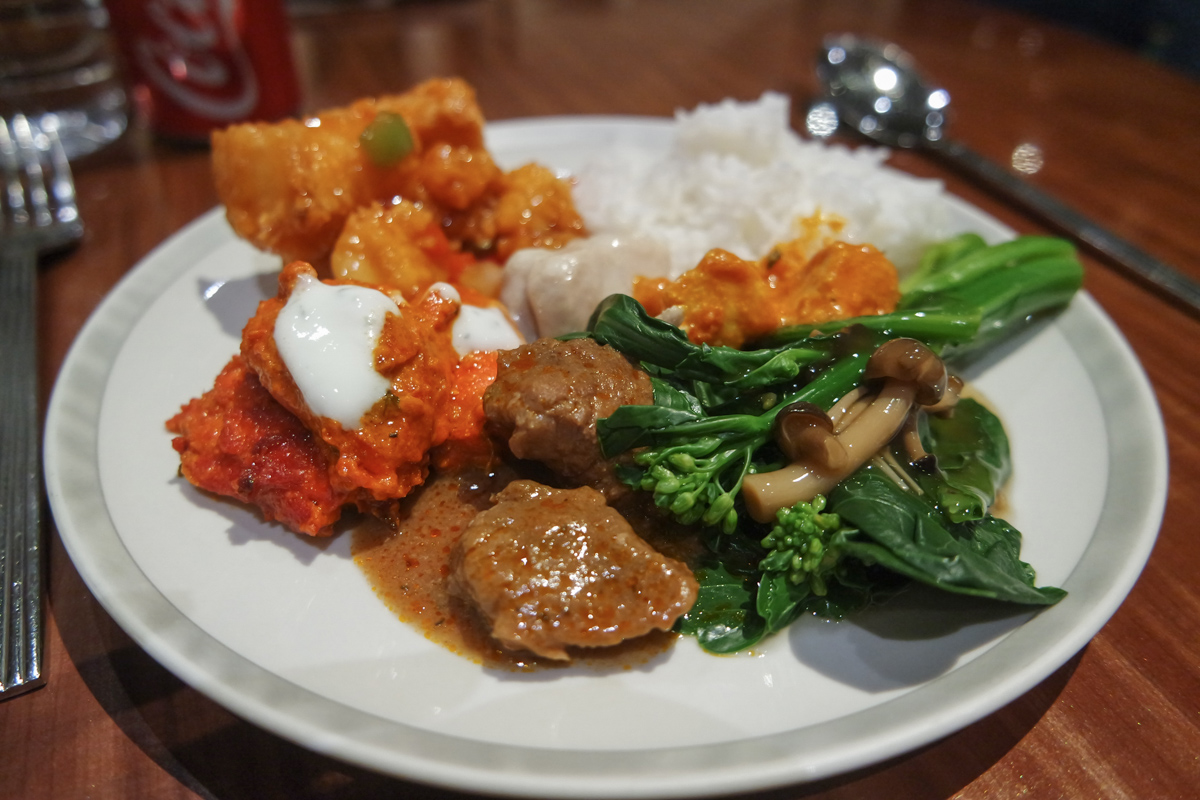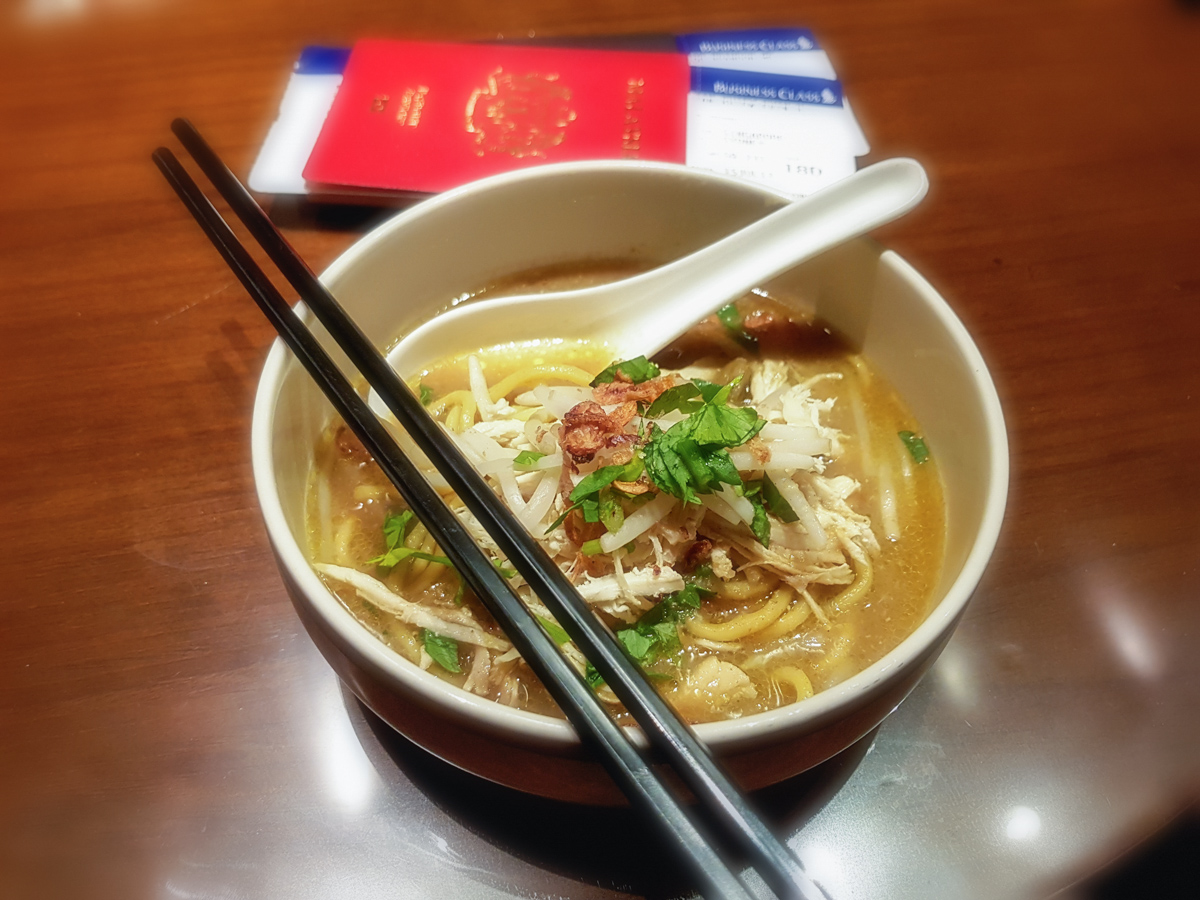 There's also a selection of pre-wrapped sandwiches, perfect for those on the go. We took some 'just in case', and it paid off as the hunger pangs hit us after landing in Sydney.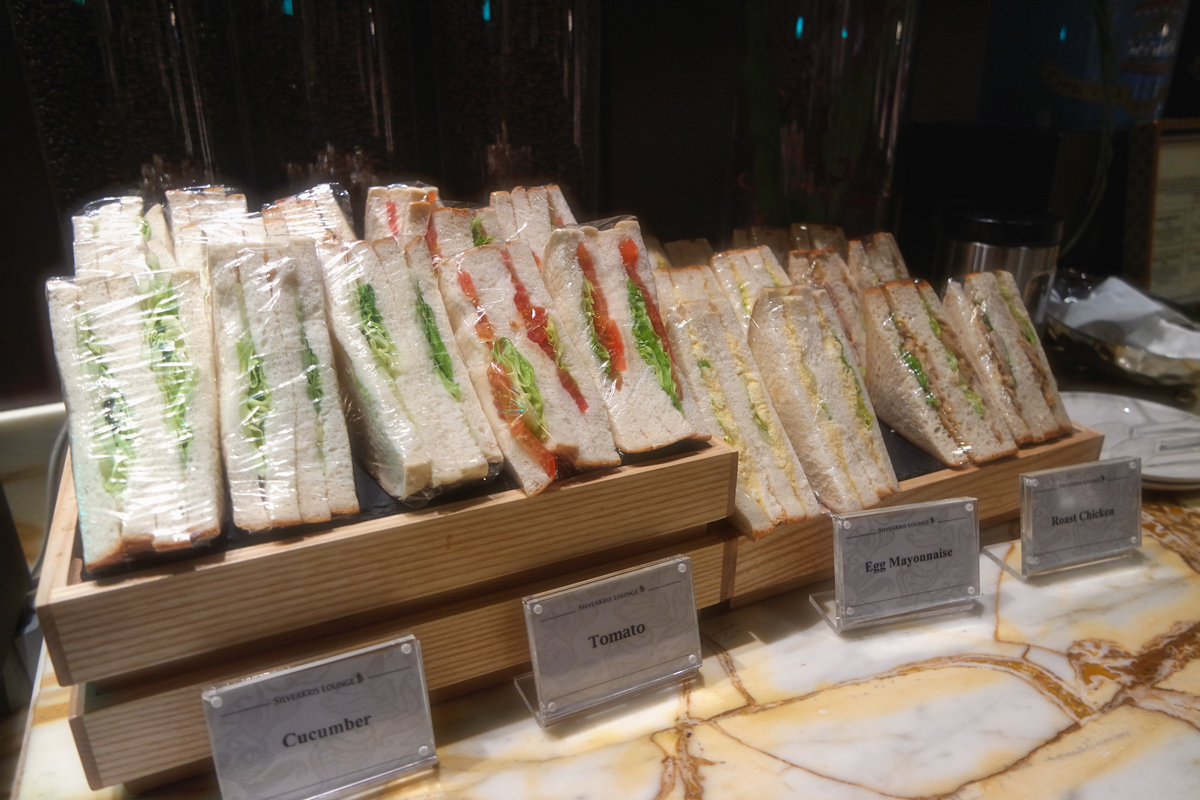 On the beverage side of things, they have an impressive selection of TWG Teas. A coffee machine is also available on the side.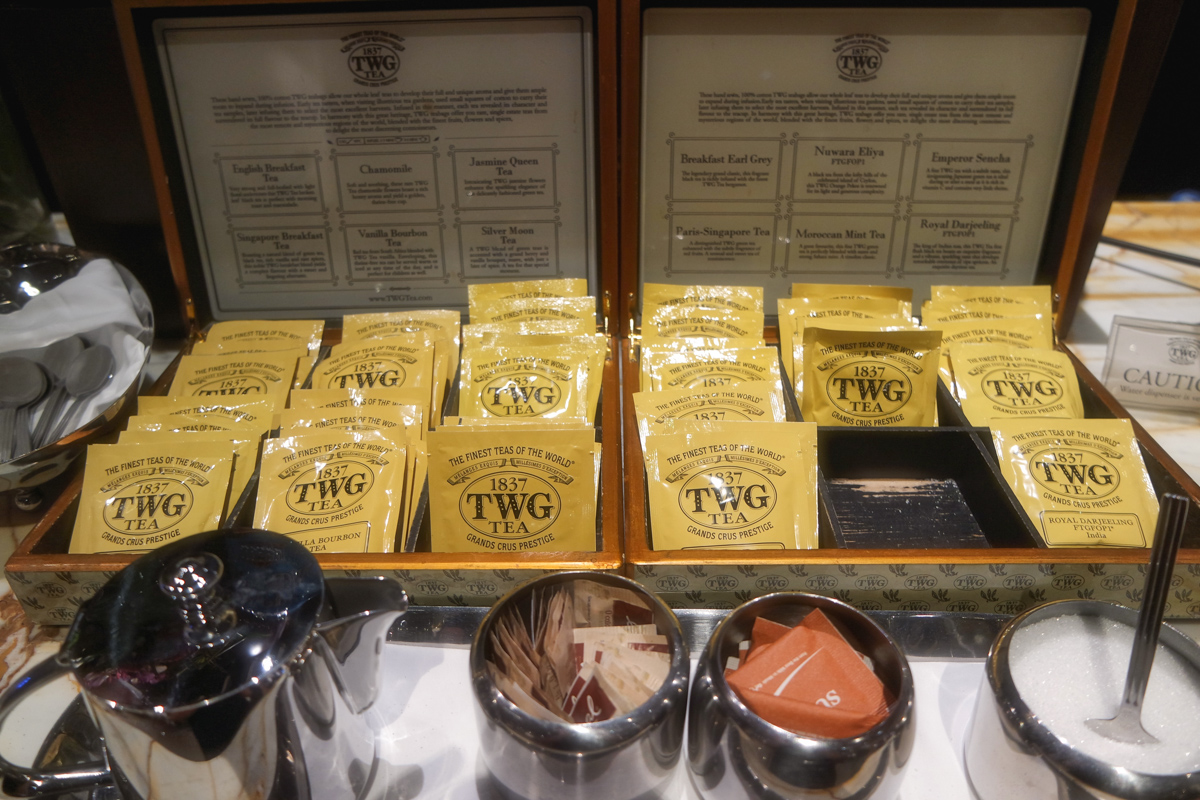 There's no fancy bar here – all drinks are self-serve: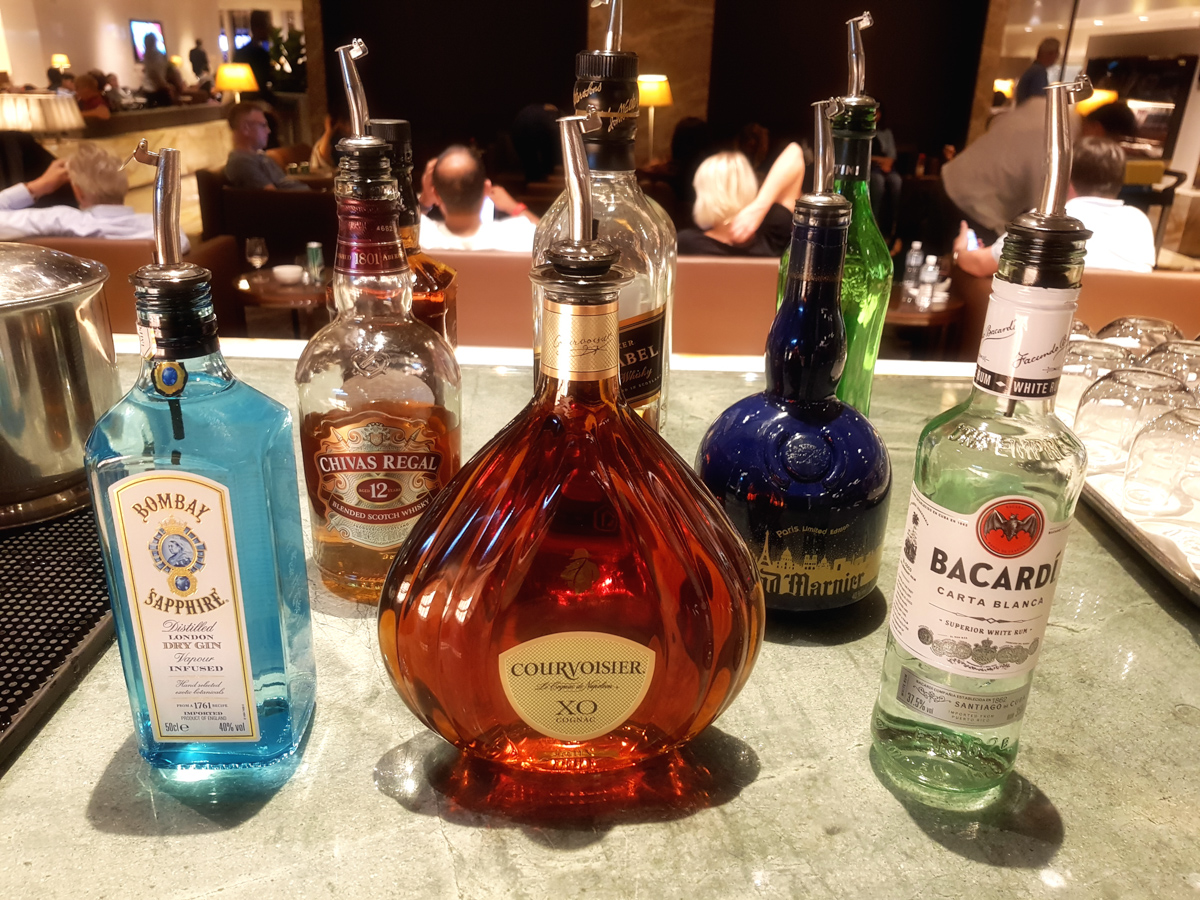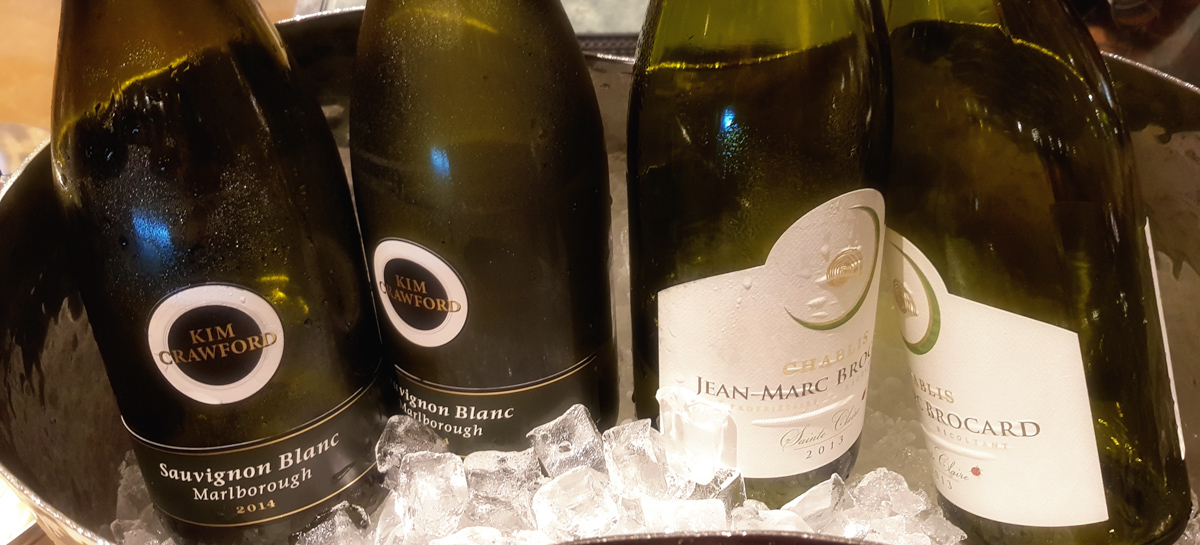 except for champagne, which is available on request only.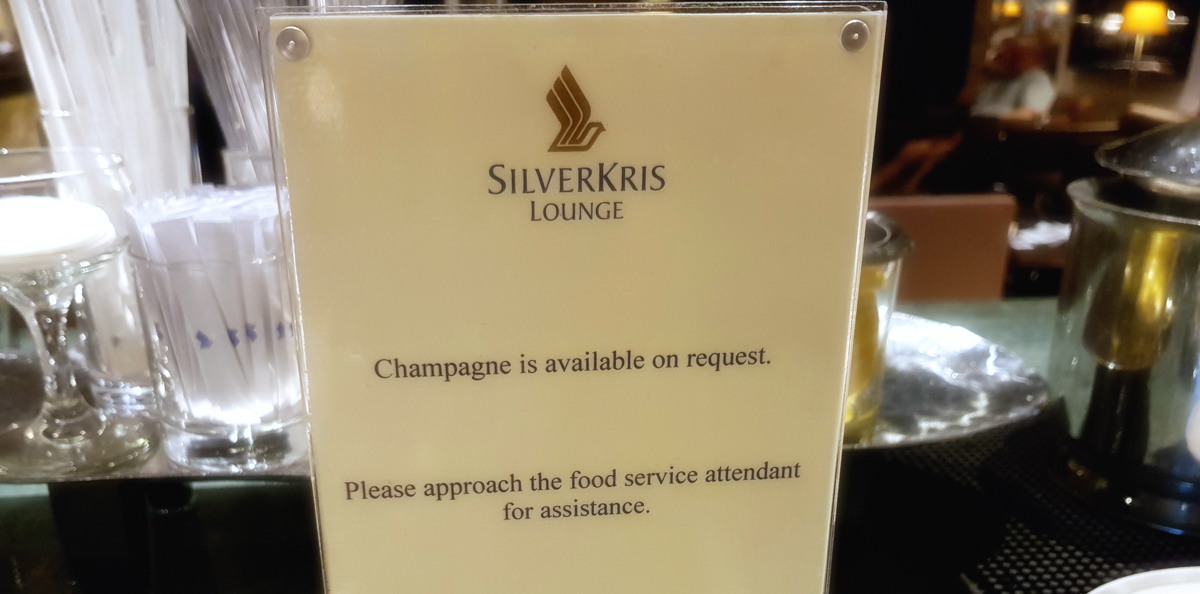 Shower and bathroom amenities
If you have spent the whole day out and about in humid Singapore and have an overnight flight coming up, then a nice refreshing shower is definitely needed.
The bathrooms are near the entrance to the Business Class section of the lounge. These are really well-appointed, with handy communal amenity baskets dotted throughout.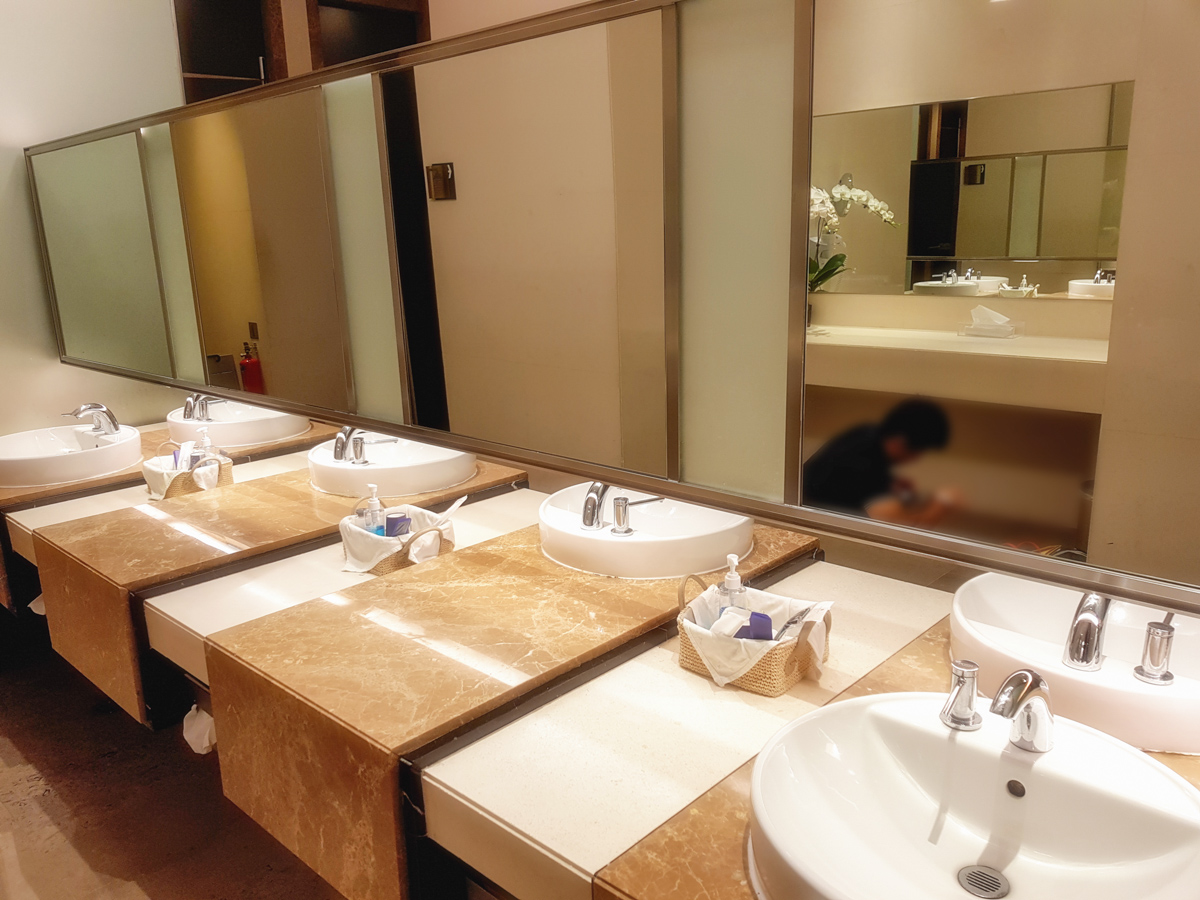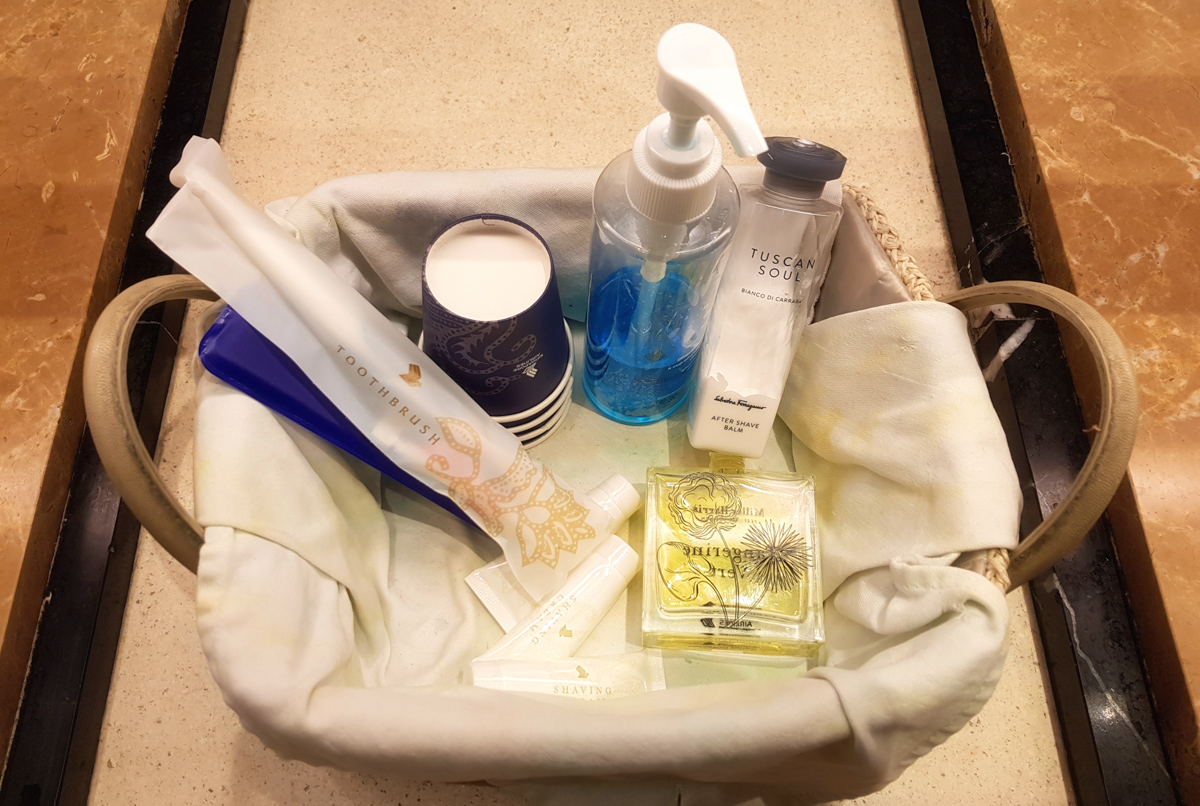 There are ten shower cubicles in the male bathroom, and I assume the same number in the female bathroom. A dedicated attendant stands near the area and cleans up each cubicle after they've been used, before ushering the next person in with a clean set of towels.
Each shower room has a wash basin and the shower but no toilet, so keep that in mind when planning to use the shower.
The showers themselves are great, with really warm water and high water pressure. The only potential issue is the difficulty to operate the shower – there are at least three levers which control water pressure, temperature and different showerheads.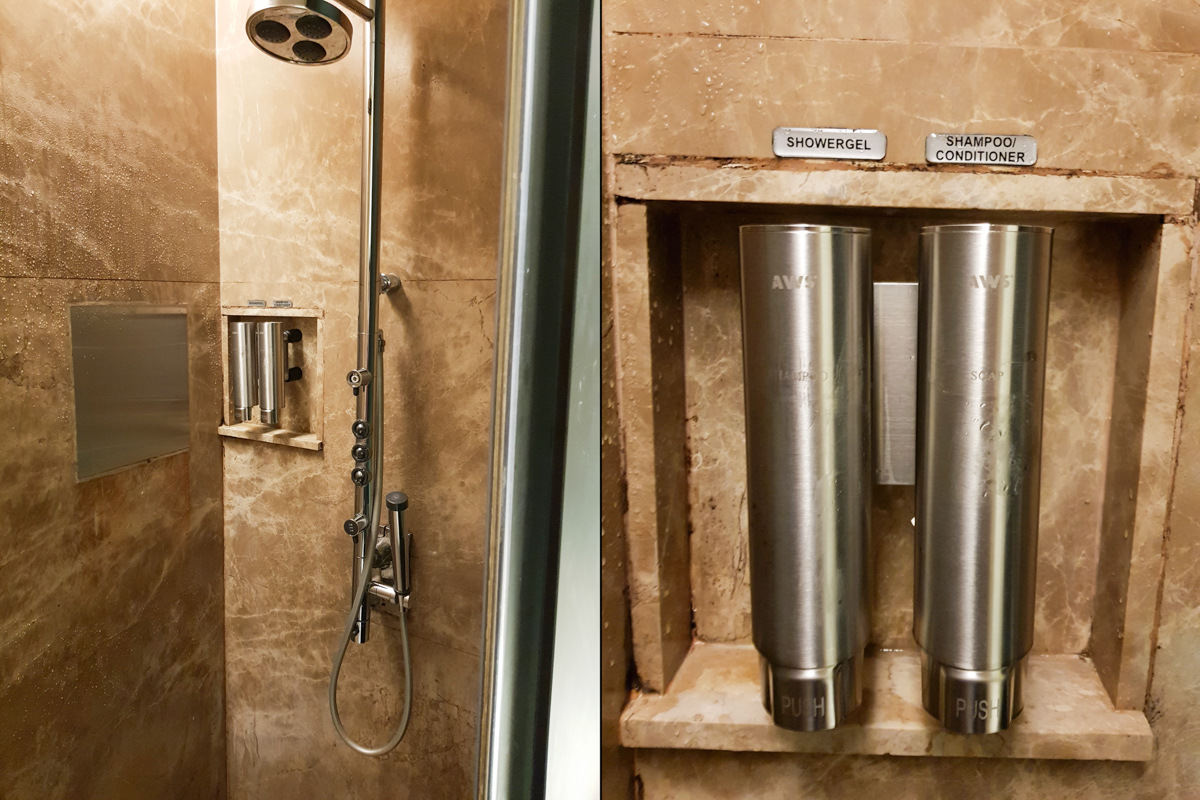 Shower gel and shampoo-conditioner come in two dispensers and do the job well.
Lounge access options
Things get a bit confusing regarding lounge access in their home port, with a number of different lounges on offer to different travellers.
Economy and Premium Economy passengers with elite KrisFlyer or partner airline status, such as KrisFlyer Gold or Velocity Gold or Platinum, are sent off to the nearby KrisFlyer Gold Lounge, which is a step down from the SilverKris lounges despite their names. This lounge has less food and drink offerings and does not even have toilets or showers.
The superior SilverKris lounges, i.e. this flagship one in Terminal 3 and the smaller Terminal 2 lounge, are only accessible by holders of Business Class tickets on Singapore Airlines and partner/Star Alliance carriers such as THAI and ANA, as well as PPS Club members. Solitaire PPS Club members also benefit from access upon arrival.
One exception is if you hold Air New Zealand Airpoints Elite status.
In summary, access is provided:
By class of travel: Business Class on Singapore Airlines, SilkAir or a Star Alliance partner airline (no guests permitted)
By airline frequent flyer status: Singapore Airlines PPS or Solitaire PPS (includes access upon arrival access); Air New Zealand Airpoints Elite status when travelling on an Air New Zealand or Singapore Airlines flight between Singapore and New Zealand
Other Singapore Airlines Lounge Reviews
The lounge: our take
Compared to other similar lounges—Cathay Pacific's The Wing and The Pier come to mind—the Singapore Airlines SilverKris lounge is a bit lacklustre for a flagship, home-port Business Class Lounge.
It is a solid offering overall, and worth a visit before your flight but the experience would be better with a lot more charging ports and perhaps a tended bar.
It does get very busy and crowded especially during the midnight rush for connecting flights.
If you do not have much planned for the evening and are departing Singapore, I would recommend you come to the airport early, i.e. before 9pm, and relax while you can still get seating, showers and decent food from the buffet.
Singapore Airlines SilverKris Lounge Changi Airport Terminal 3 overview
was last modified:
April 15th, 2021
by