Earlier this week I was offered the chance to fly to Melbourne, have lunch at a winery in the Yarra Valley, and drive Infiniti's new Q50 Sedan for a couple of hours – no wine included. Given I'm chasing a few status credits to get me to Qantas Platinum status this year, why would I say no to a day out in the country, with some flying, driving in a new, good luxury car and good food?_Disclosure: Economy flights and lunch for the day were provided by Infiniti; I covered the Business Class component.
I was happy to fly Qantas Business Class on the short hop from Sydney to Melbourne and back. I've done it once or twice before, but not for a long time – I've had many leg-crushing Economy flights in between thanks to my day job.
For some personal context, my 'getting out of Economy' obsession is driven by physical need more than a want for better service – I'm tall and have long thigh bones. Let me tell you about long thighs and transport – it amplifies the 'knees rammed into the seat in front' problem, meaning I either have to sit bolt upright to get kneecap relief, or deal with it. Given that, getting the extra physical space is a real comfort factor for me.
Even so, most of the time I'd argue that for such a short flight it's not worth spending hard-earned points on Business Class. This time around my thought process was 'I'd better try Business again to make sure' – yeah, sure… I was really after the status credits and extra space.
Planning
The outbound was booked as an Any Seat Award that would earn points & status credits – 16,000 points and ~$100 in taxes/fees. This was done fairly easily over the phone, quoting the magic words 'Marginal Any Seat Award', after researching Classic award availability to ensure there would be low cost Any Seat Awards available on the flight I wanted.
The return flight was booked as a Flexi Saver, which I upgraded using 5,000 Qantas points to Business Class just 30 minutes before departure, grabbing the last Business seat in the cabin.
All up, I'd be earning 60 status credits – leaving me just a few hundred before I should tip over the Platinum scales later this year.
Sydney – Melbourne – QF407 Qantas Domestic Business Class
Given the 7.15am departure out of Sydney, I arrived for just a coffee and some Bircher Muesli in the lounge before jumping on the 737 that would take us to Melbourne. It was my first time in the Qantas Domestic Business Lounge in Sydney, but I've spent some time in the Melbourne and Canberra lounges and this had a lot in common – and was busier than I expected, even for peak hour.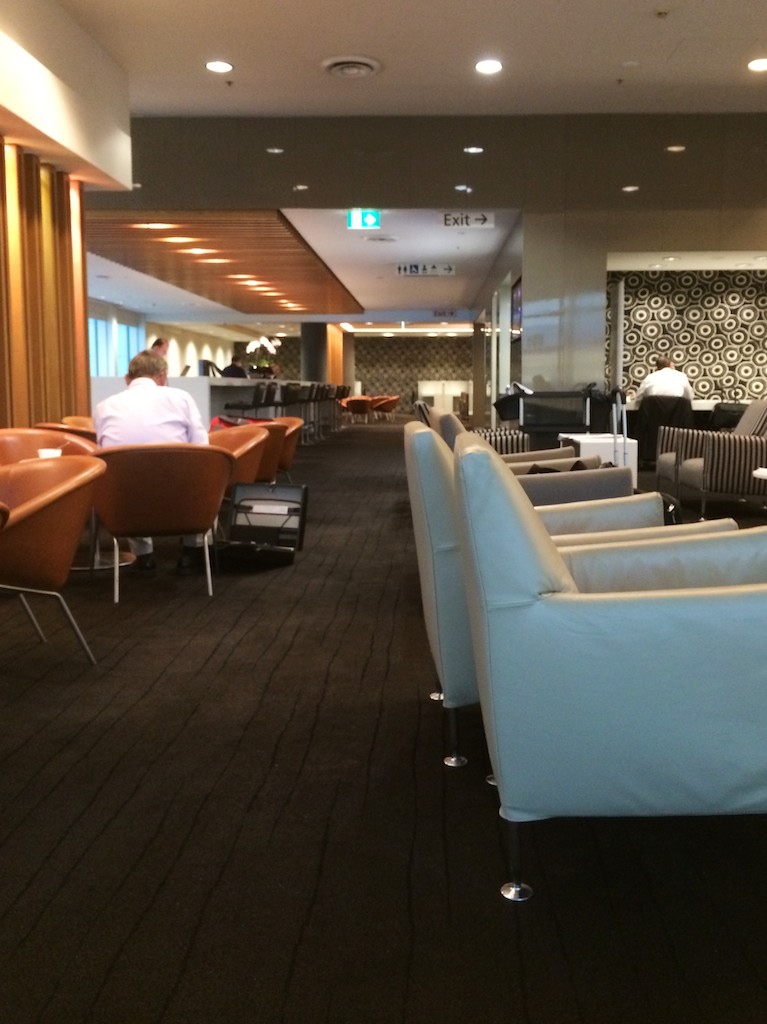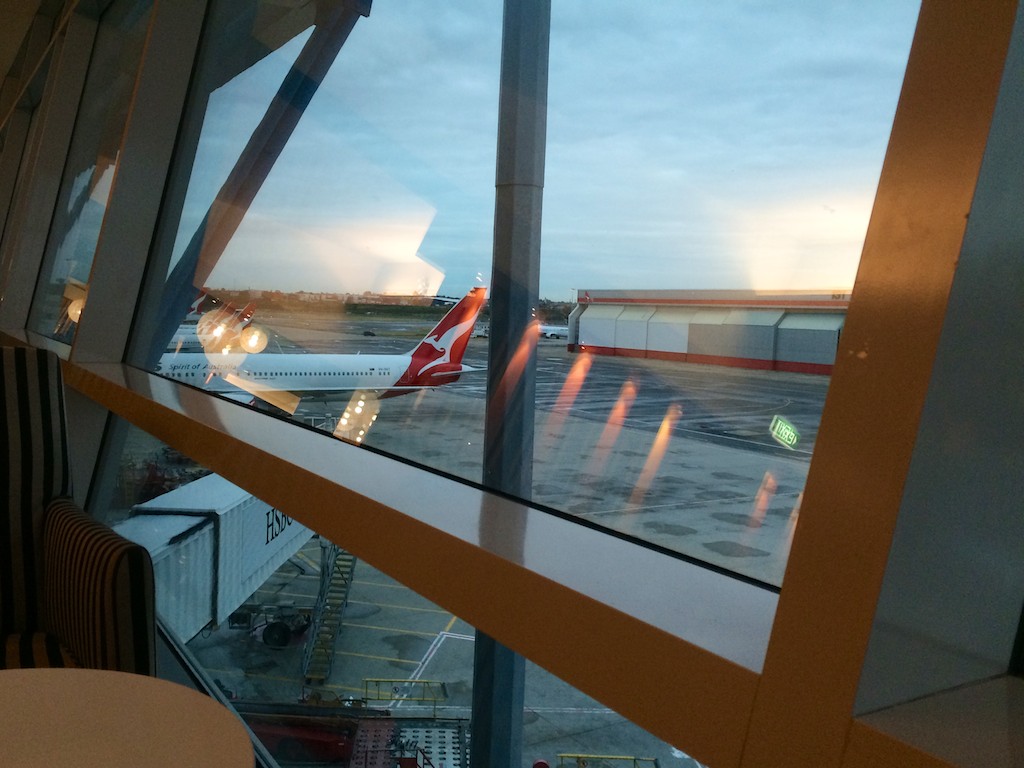 The scheduled aircraft was one of Qantas' relatively newly delivered 737's with modern 'blue sky' interior, leather seating in Business and most up-to-date seat-back in flight entertainment system. I love this IFE; it means you can ignore any possibility of doing work on the plane and pretty much watch gate-to-gate. Business Class was completely full – good cabin photos were hard to come by.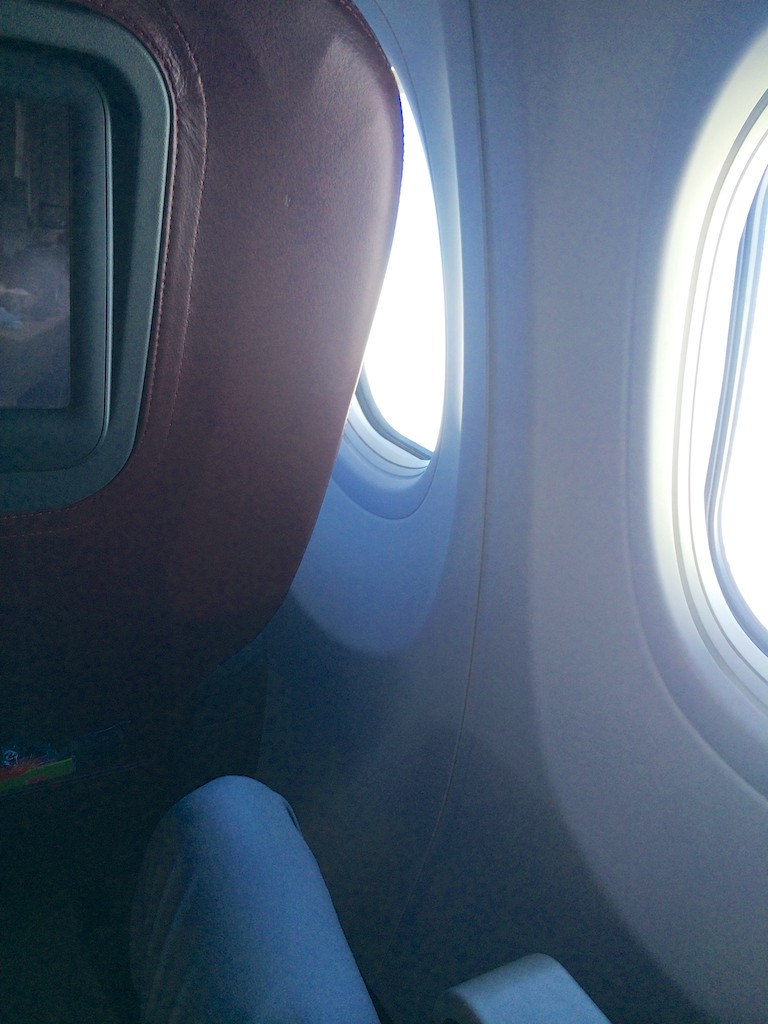 Breakfast was either an omelette or muesli. I chose the latter.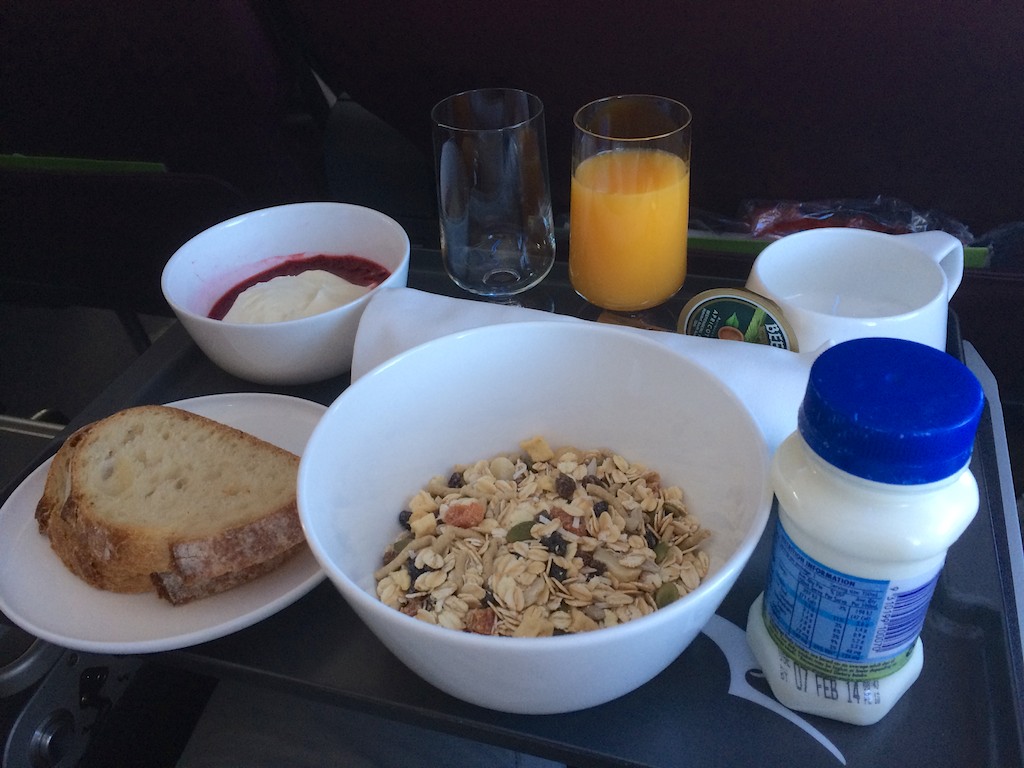 All up this was a comfortable flight, with a new seat, new IFE, fairly tasty food and nothing wrong with the service on offer.
Driving to Medhurst Winery, Lunch, & the Infiniti Q50
Outside of Point Hacks, I'm also a car guy. Cars & motorsport equally – I'm not the biggest nerd out there, but have followed both interests since I was a kid.
Infiniti had planned a pretty specific route for the drive out through the Yarra Valley to the Medhurst Winery for a light lunch, with the intention of highlighting some of the noteworthy features of the Q50.
Once we left Melbourne's vast freeways, this turned out to be a great drive and I really enjoyed having the route set for me in the car's GPS to take advantage of, without having to do any planning.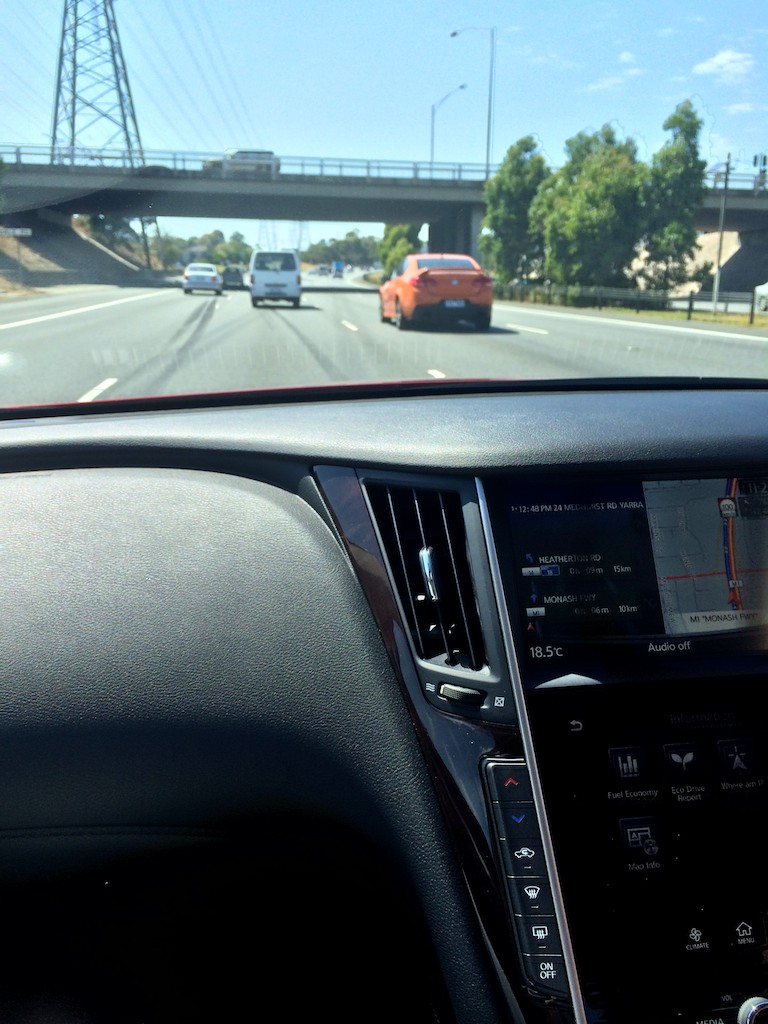 First we drove out to Emerald, then onto the Medhurst Winery in Gruyere for lunch.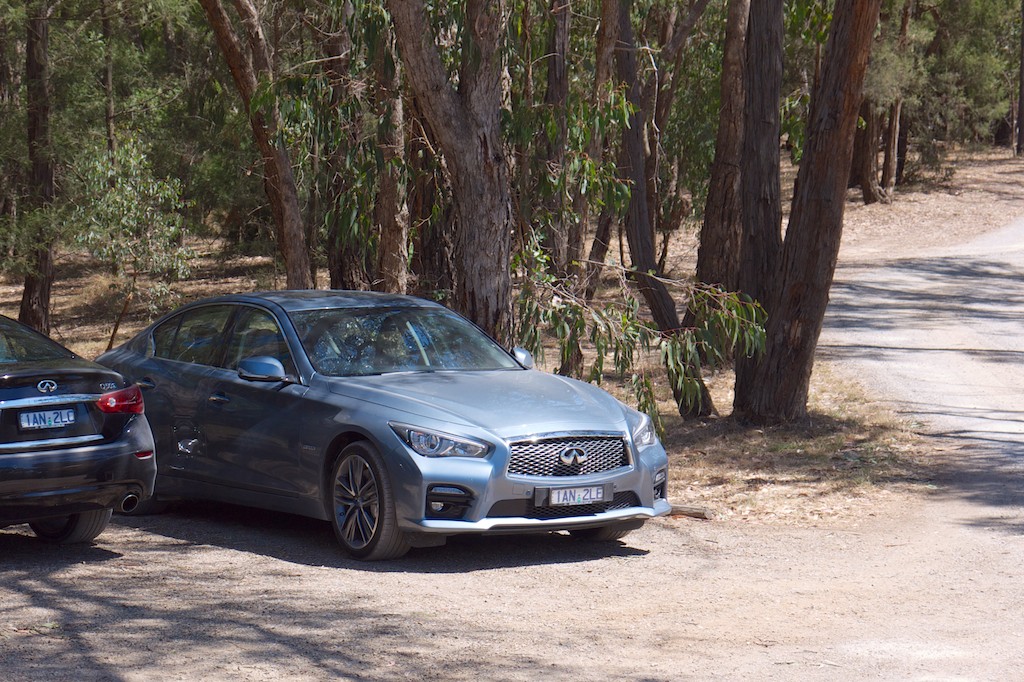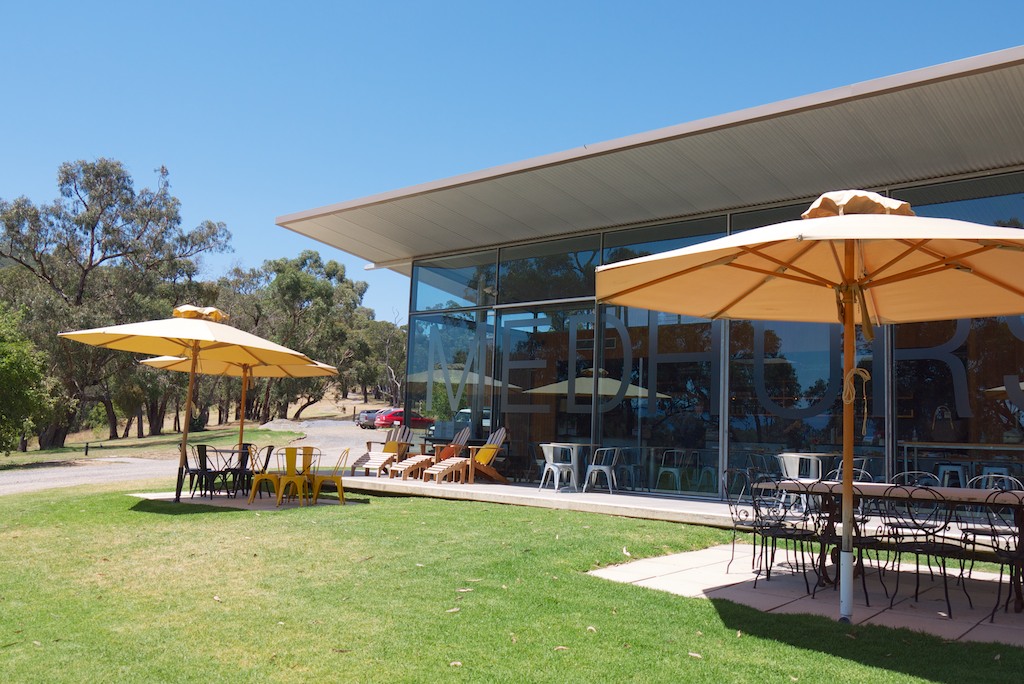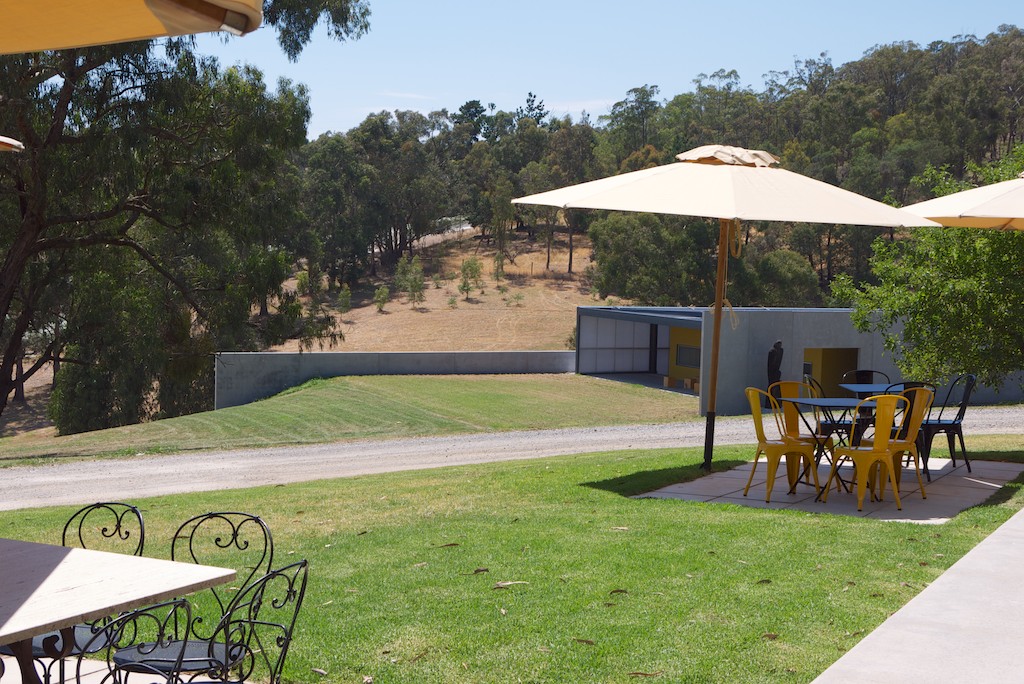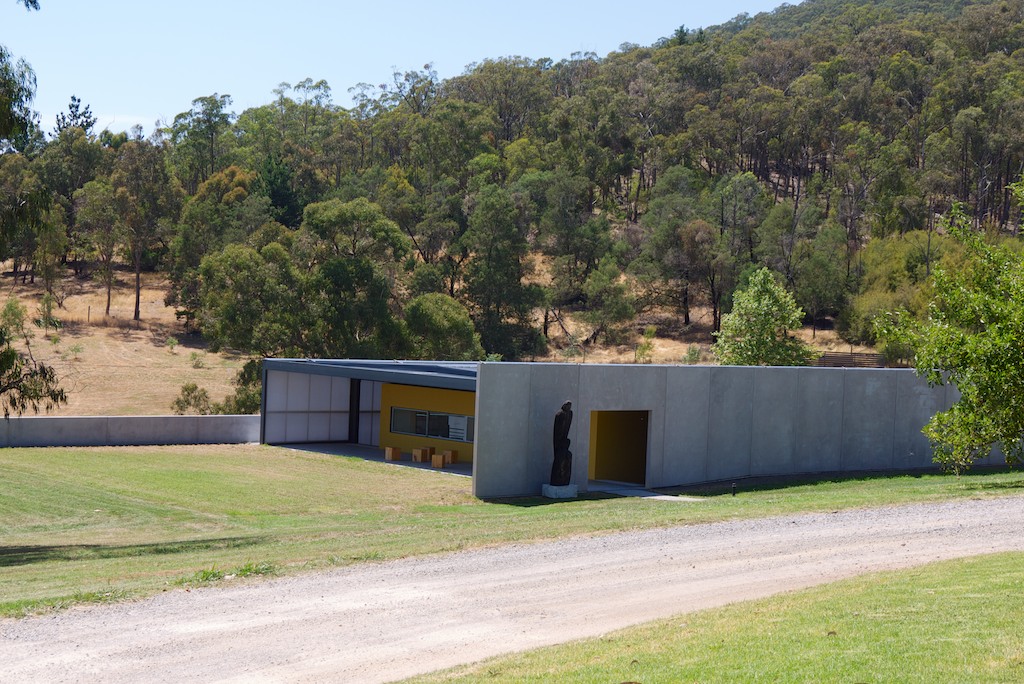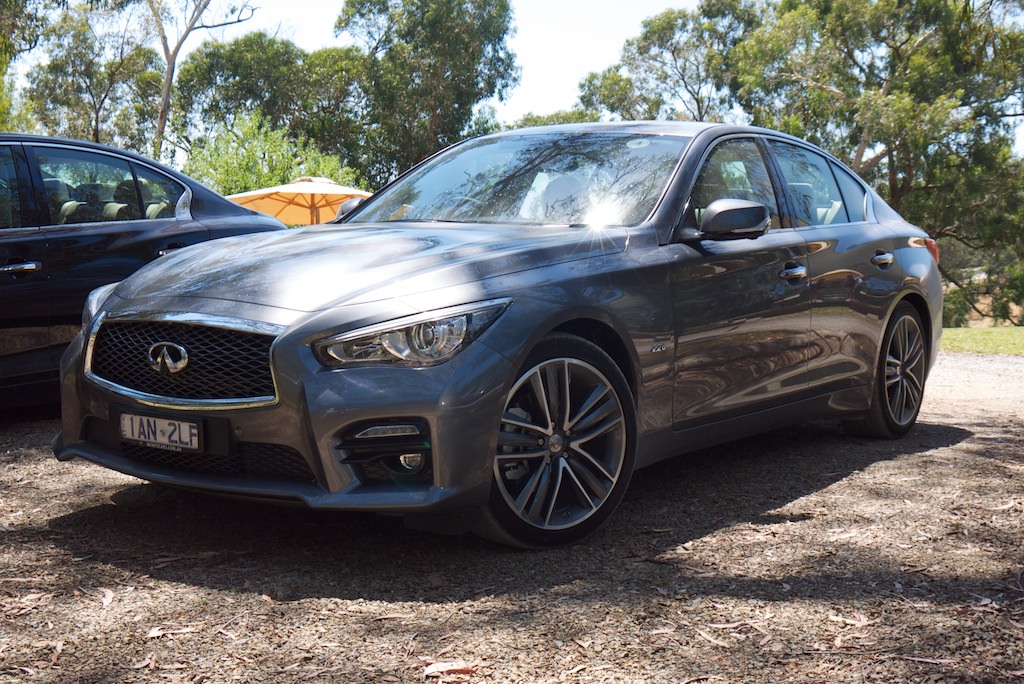 After an hour of good food and conversation, listening to the the Infiniti teams plan for the brand and this model launch, it was time to head back to Tullamarine for the flight home to Sydney.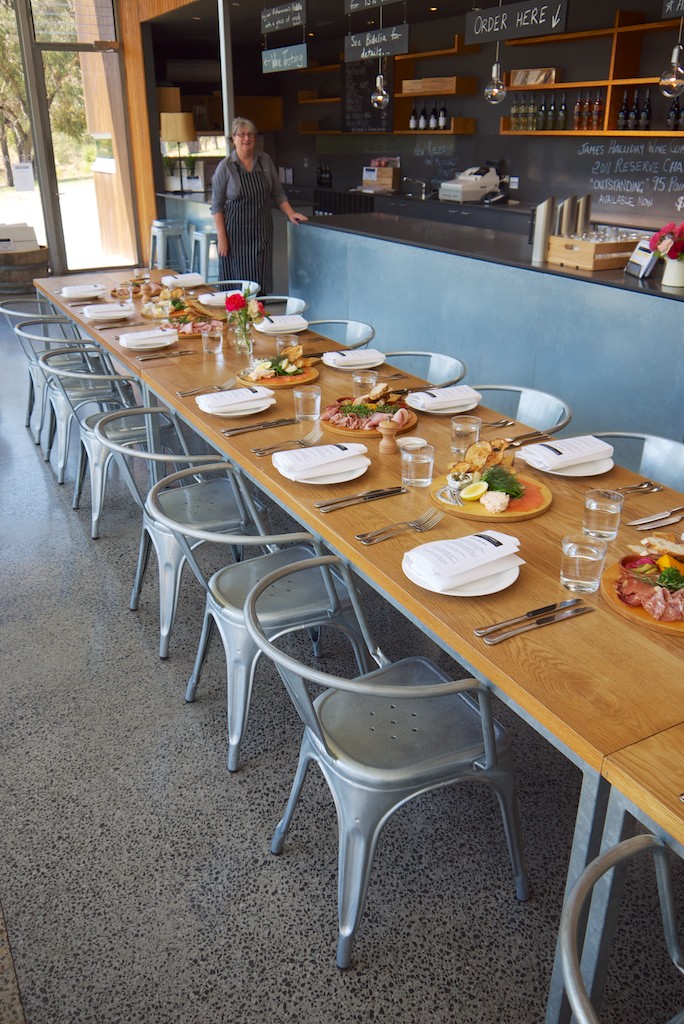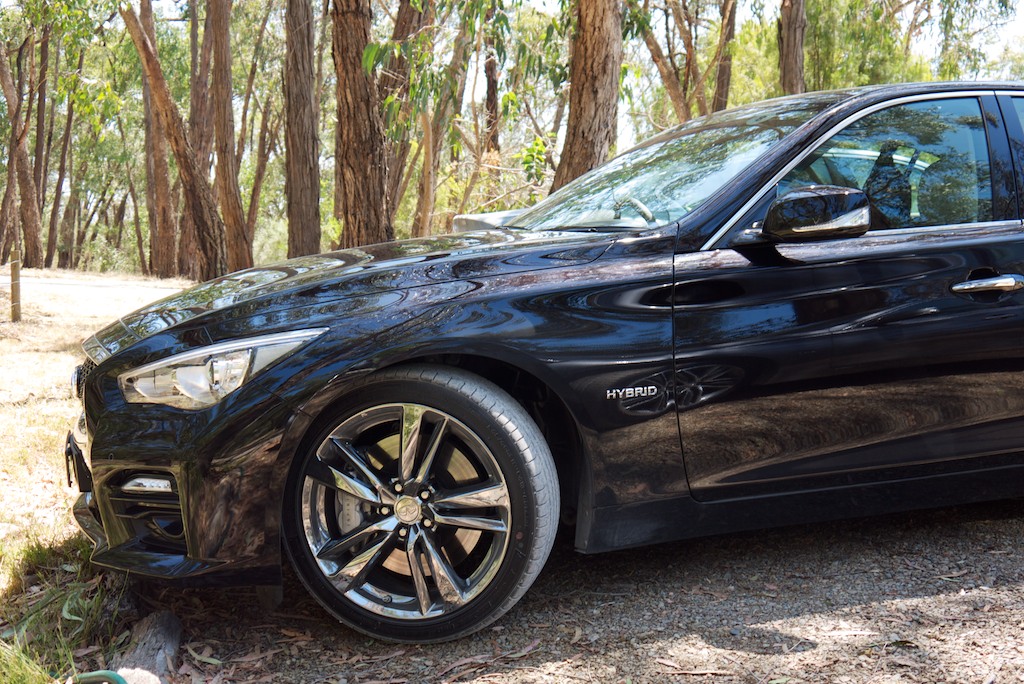 The Q50 was a very nice place in which to spend time and explore the Yarra Valley – and according to the motoring media, holds it's own worth against the likes of a BMW 3 series and Audi A4.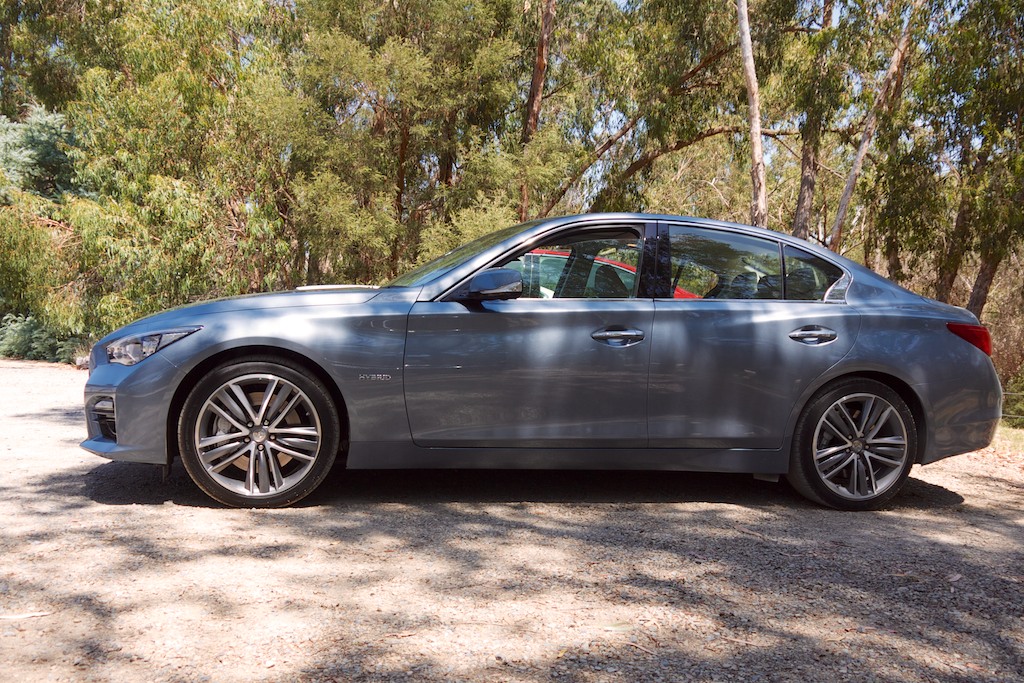 Thoughts on Infiniti and the Q50 Sedan
The Q50 is being positioned as technologically innovative, with a large dual-screen onboard computer / navigation / entertainment / everything system in the centre console and, on the mid and upper-range models, a steering system that's not actually physically connected to the front wheels (for most of your driving). Instead, the steering is driven electronically which offers a theoretically faster response. This was odd to experience, not disconcerting but the ability to weight the steering precisely to your preference and increase response and weight was quite different to anything else I've driven, and pretty fun.
Hybrid models are also being dubbed 'performance-hybrids', using batteries to both increase performance and economy.
There's no doubt Infiniti have a brand challenge on their hands. This is the traditional newcomer vs incumbent battle and Infiniti seem to understand that to have a chance of competing for the market they are going after, their customers want a product that differentiates from the mainstream.
For me it brought to mind the Virgin Australia (challenger) vs Qantas (incumbent) battleground we've been seeing in Australian skies since John Borghetti's reign at Virgin began. Virgin have put new, good quality, premium products in the market in an attempt to disrupt and gain market share.
This is Infiniti's position as well and it made me appreciate the efforts they have gone to to differentiate their newest product from the mainstream, whilst getting the necessities right, and remaining competitive on price. If you're in the market for a mid-size premium sedan, you should at least check it out.
Melbourne – Sydney – QF446 Qantas Domestic Business Class
I arrived back to Qantas Valet 45 minutes before the scheduled 4pm departure time. This is where we don't know how good we have it for domestic travel here in Australia – 45 minutes is easily enough to collect a boarding pass, get through security, grab a drink in the lounge, upgrade yourself and then head to the plane for boarding, without being in a rush. In the US or probably Europe too? Forget it.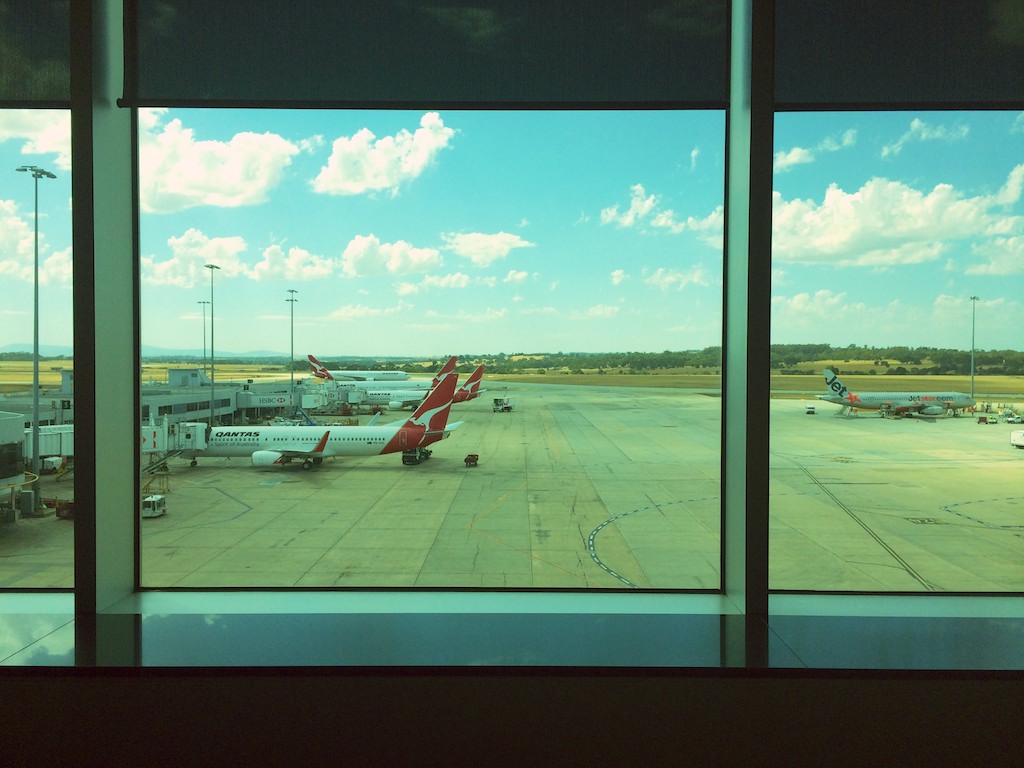 View from the Qantas Domestic Business Class Lounge, Melbourne
I snagged the last Business Class seat in the cabin with the upgrade and, as this flight was also rammed, I didn't take many cabin pictures again. This was being operated by an older 737 with no seat-back IFE and a less comfortable seat than the deep red leather on offer with the newer aircraft, but the extra legroom was, of course, still welcome.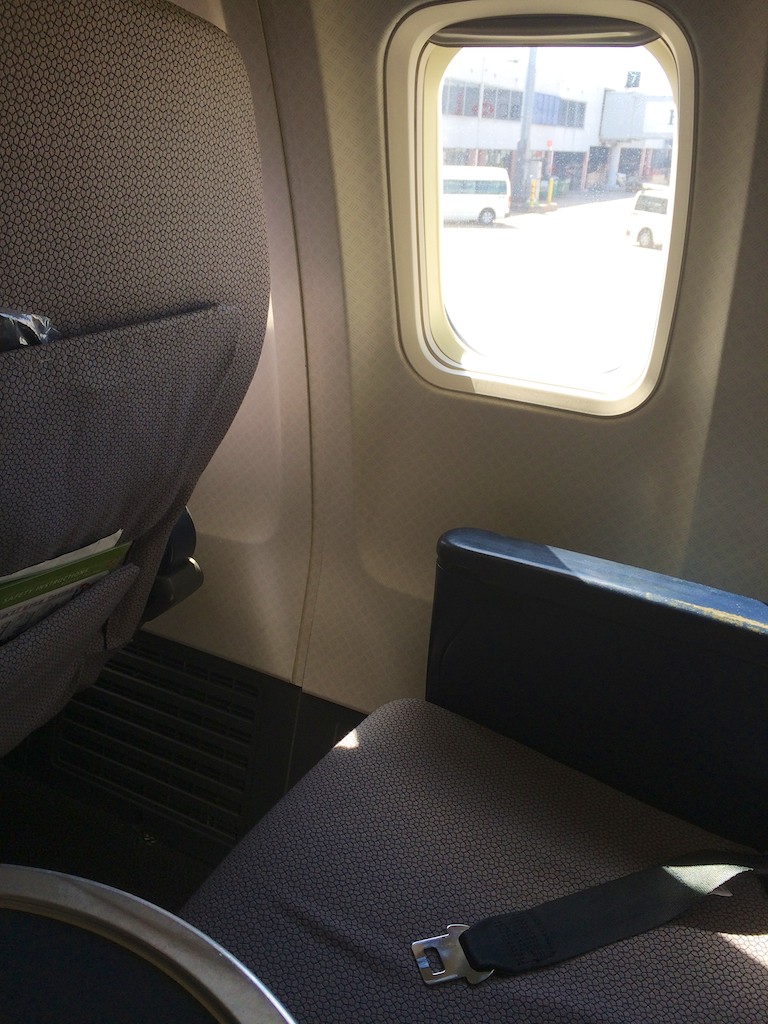 The food on offer was an 'afternoon tea', with wine or other alcohol as desired. I went for a white bean and parmesan soup and sourdough – it was again, very tasty, served hot, and with a smile.
Thoughts on using points for short hops in Qantas Domestic Business Class
I'm going to sum this up pretty quickly: I felt that for the price paid and the points and status credits earned (paid: 21,000 points, ~$400 in tickets; earned: 2,500 points, 60 status credits) I had a good couple of flights. Unnecessary, yes, but still very much a premium experience.
It's also one that I would increasingly try to repeat. Given my focus for earning and burning points by credit card spend is outside of Qantas Frequent Flyer for the most part, domestic upgrades are a good way to use Qantas points if you're not saving for a long-haul redemption.
You can read our guide to choosing the best seat for your flight here.
Qantas Domestic Business Class review & a drive in the Infiniti Q50 – Sydney to Melbourne return
was last modified:
March 29th, 2022
by