If you're jetting from Sydney T3 in Qantas Business Class or with oneworld Emerald frequent flyer status, then don't forget to make a beeline for the Qantas Domestic Business Lounge. It's a premium space dedicated to high flyers, though it still gets pretty packed during the morning and evening.
It's also one of the two remaining Domestic Business Lounges that haven't been refurbished – the other being Canberra. We stop by the Qantas Sydney Domestic Business Lounge on a mid-week afternoon to see what the experience is like.
Lounge location and details
You'll find all the Qantas domestic lounges after security screening in Terminal 3. Just head left and look for the lounge precinct entry on your left (opposite Gates 4 and 5). Go up the escalator and glance left yet again to see the Qantas Domestic Business Lounge.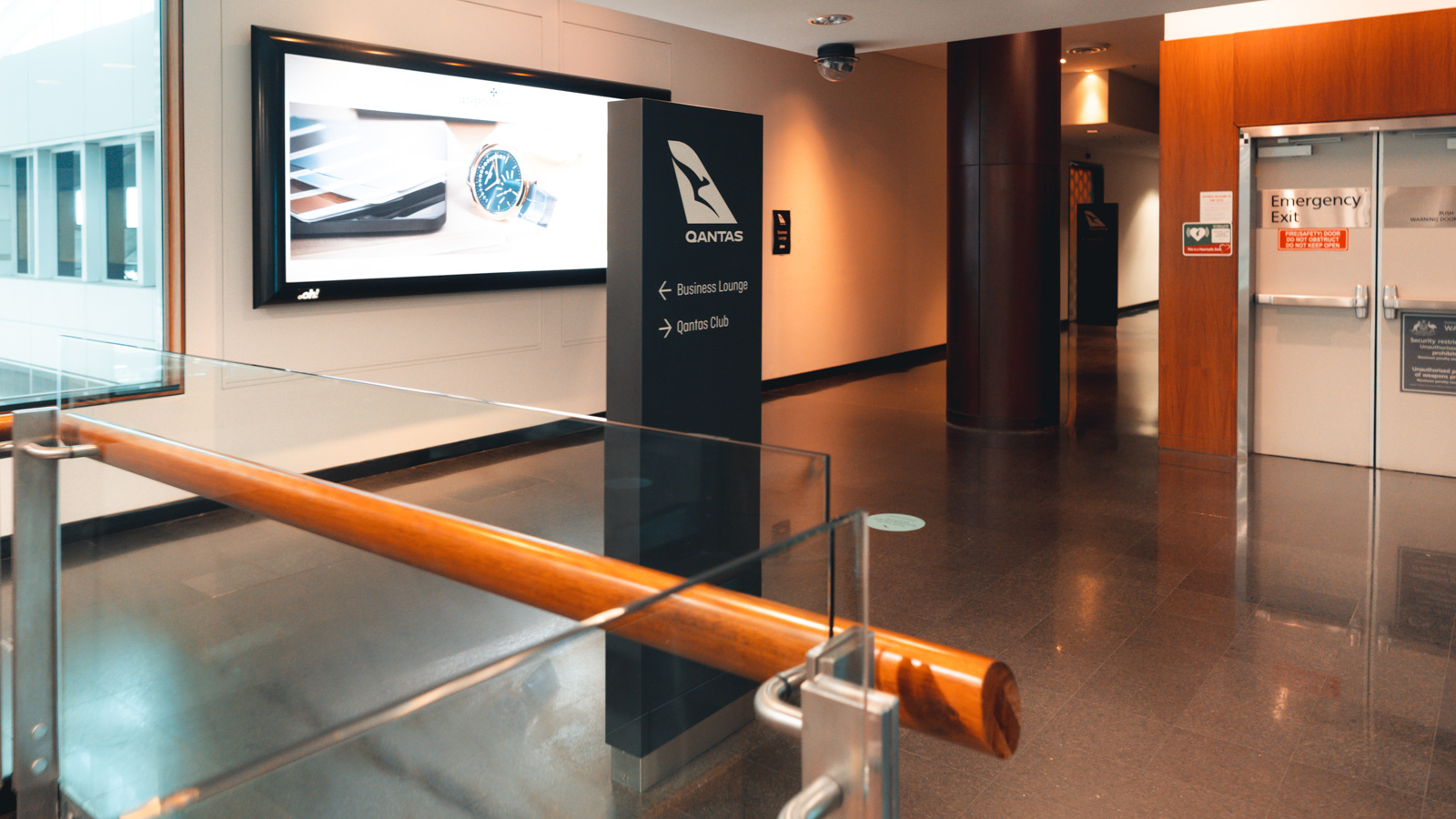 The Qantas Domestic Business Lounge is open one hour before the first Qantas-operated flight of the day until the last flight has been called for boarding. On a typical Sydney weekday, those opening hours are usually from 5am to sometime after 9pm.
Lounge layout and seating
The Sydney Domestic Business Lounge has a wide range of different seating options. The best seats for solo travellers or pairs are the ones lining the floor-to-ceiling windows. You'll enjoy great views of the apron and Qantas' busy domestic operations.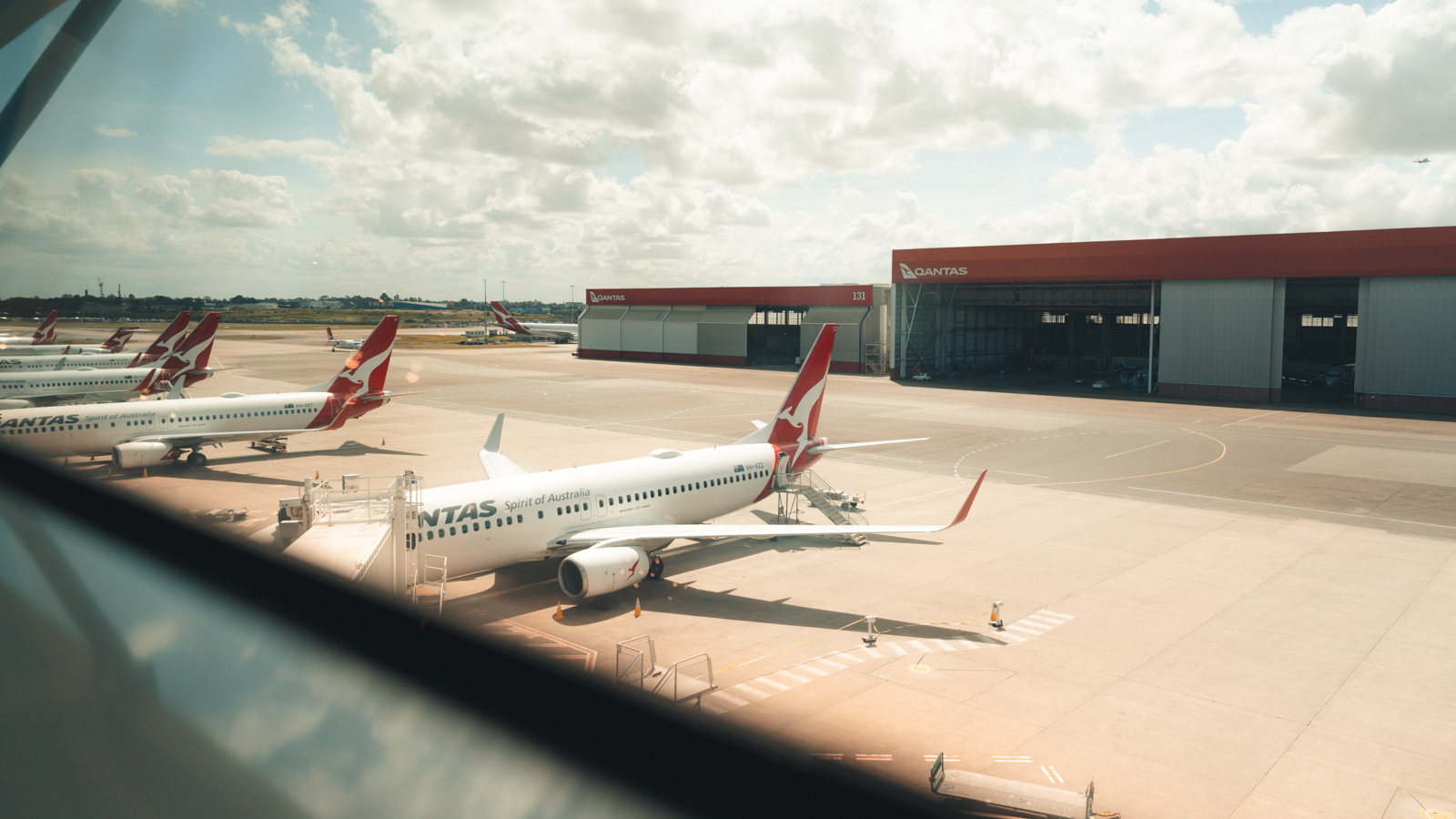 The lounge is essentially a giant rectangle, broken up into zones. The buffet, kitchen and bathrooms fill the centre, while the seating snakes around the outside. When you enter, you'll find the dining area directly to your right.
The quietest area is the business zone, found behind the reception desk (where the ASX board is). Since most people naturally graduate to the buffet area and find seating around here, it takes a long time for the back sections to fill up. Follow our image carousel below, and you'll see how much calmer it gets as we take you around the lounge.
If you're working or want to plug into power, you'll find more sockets in those back areas as well.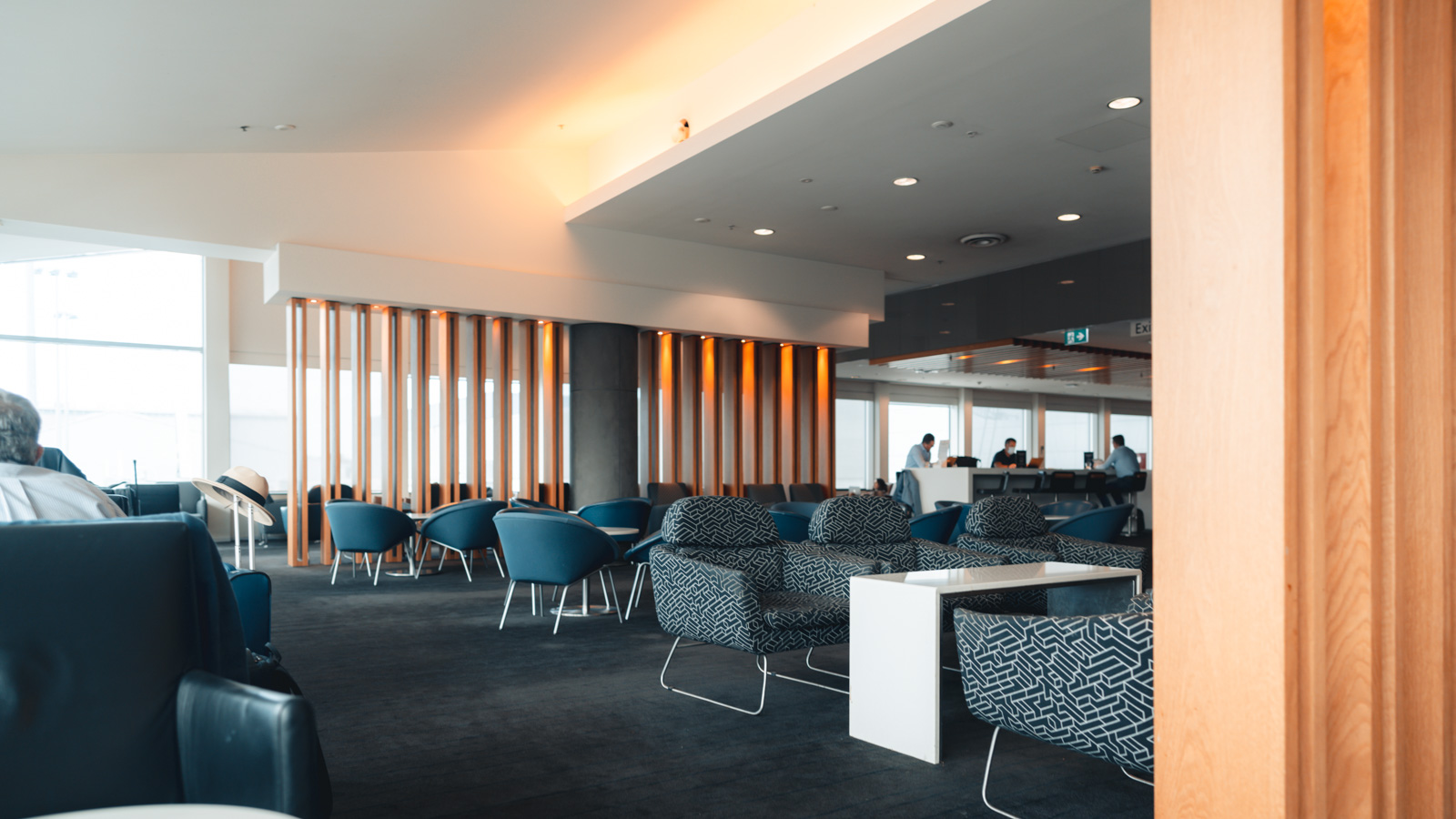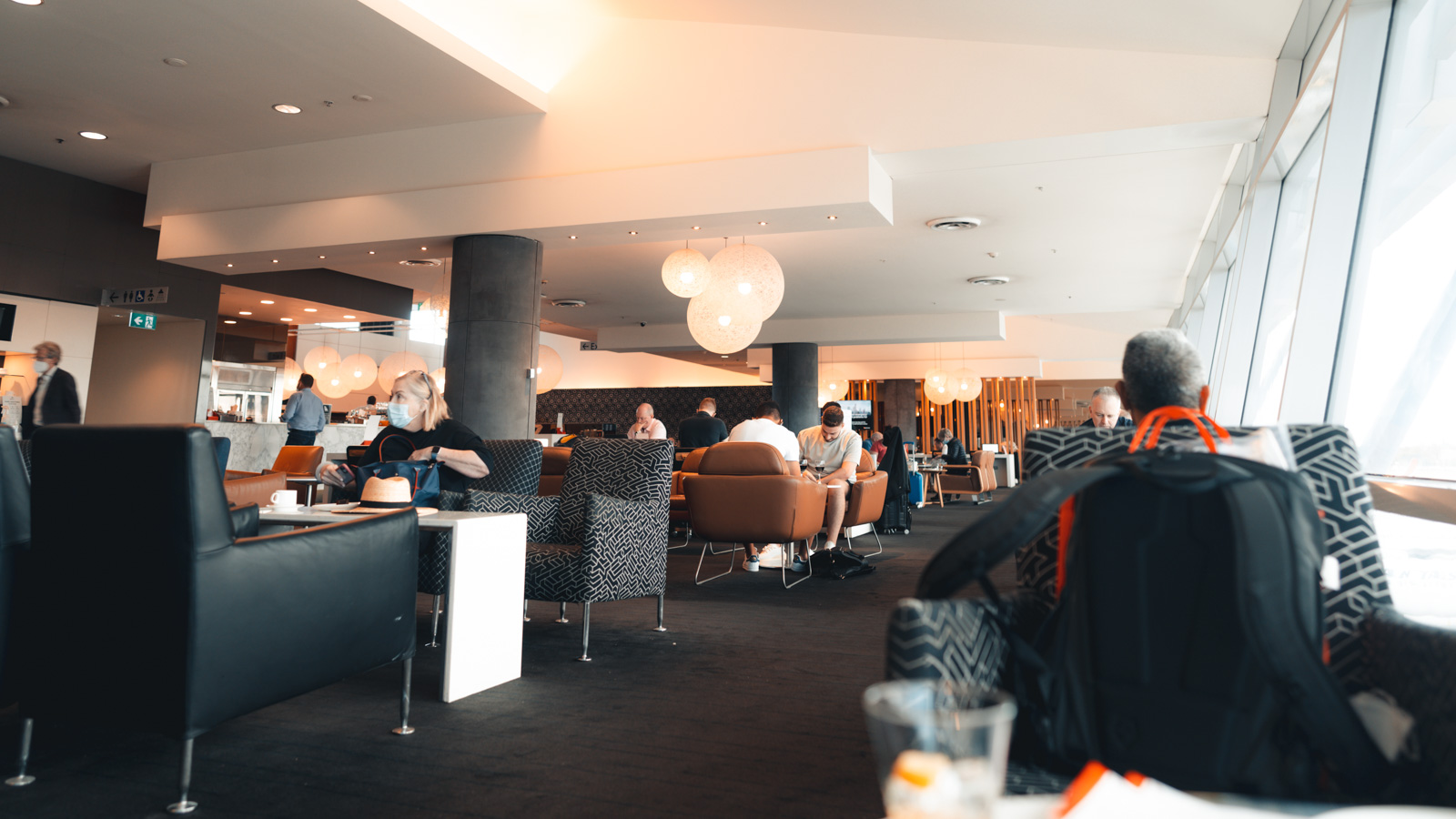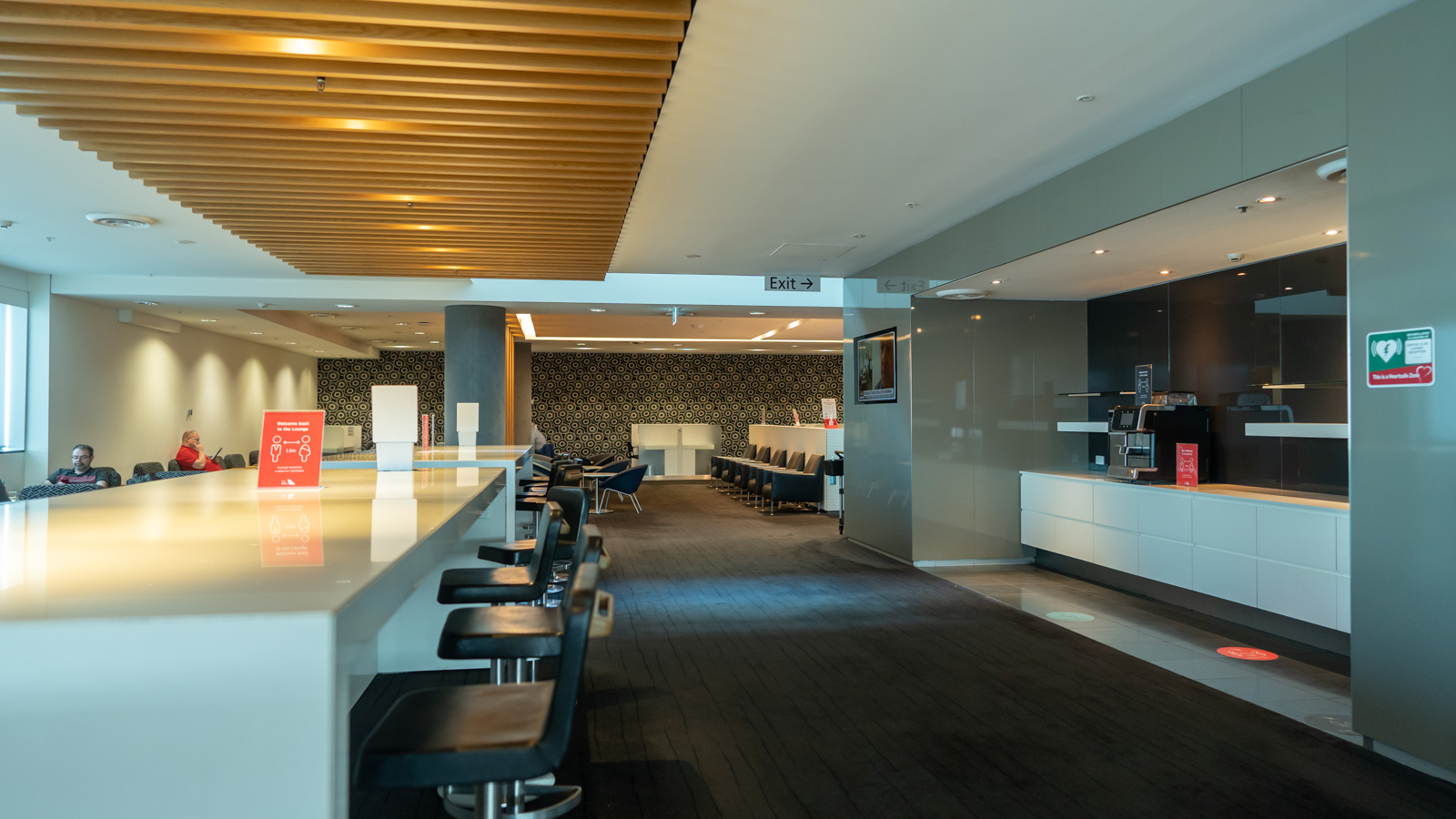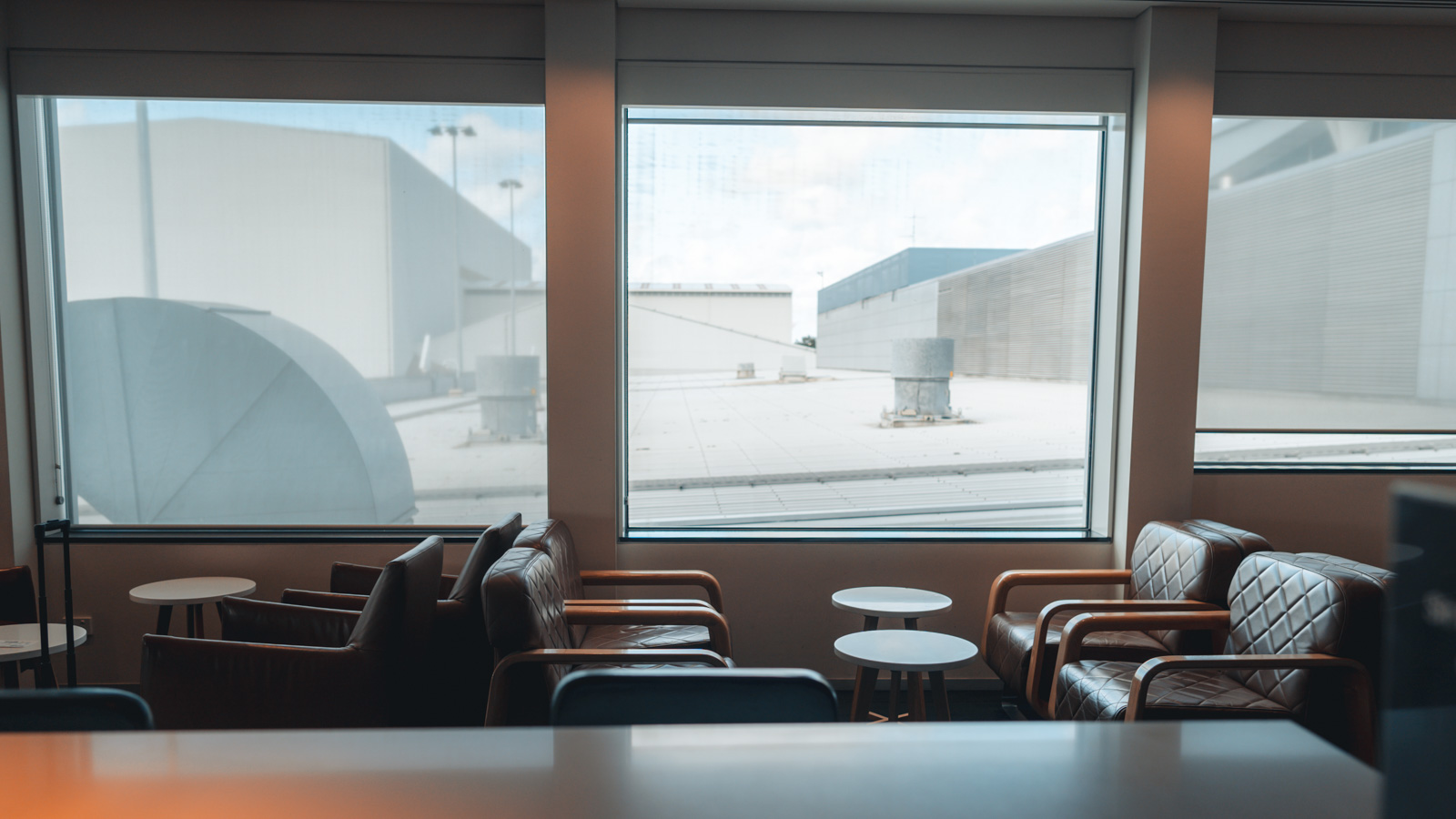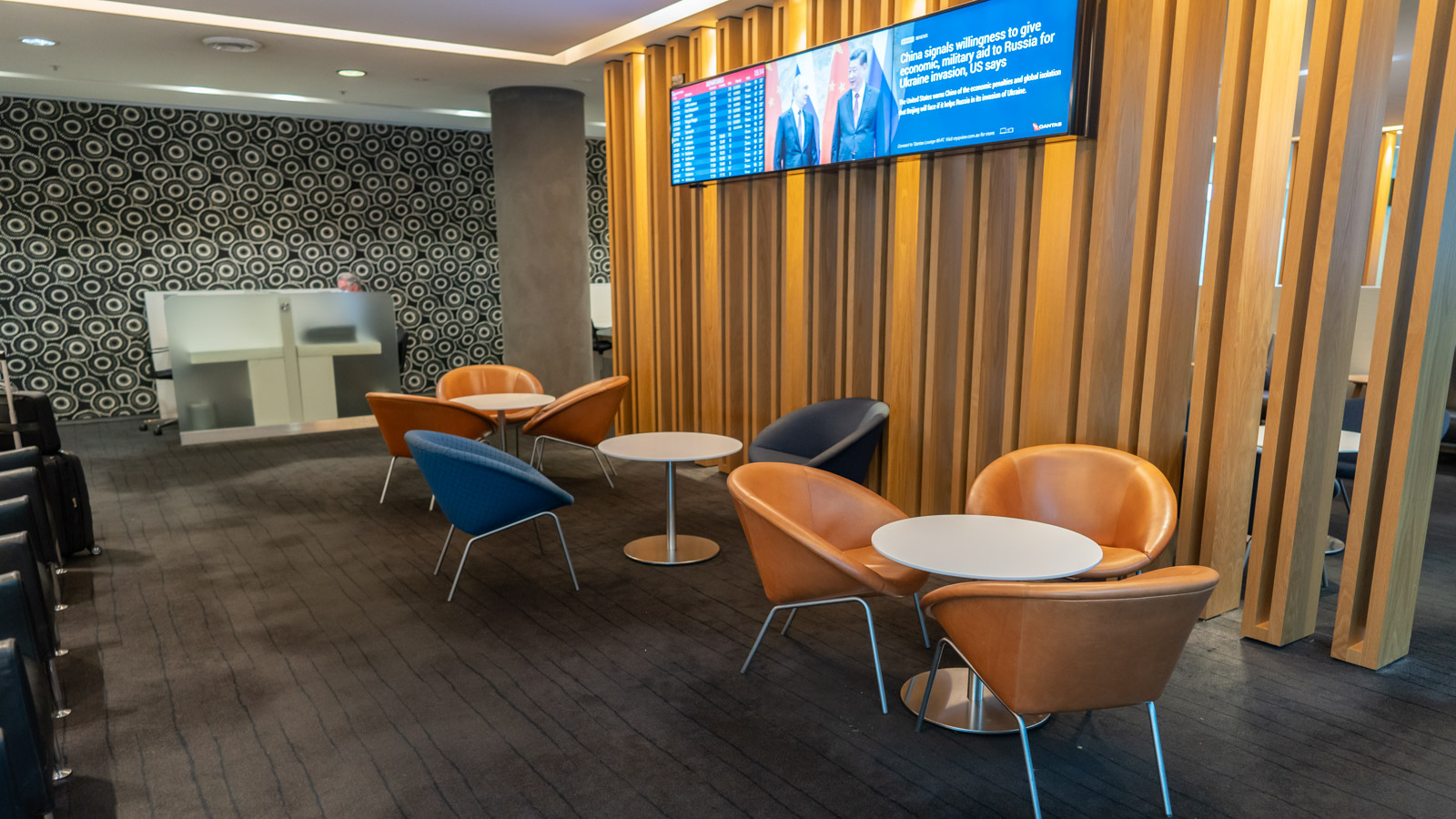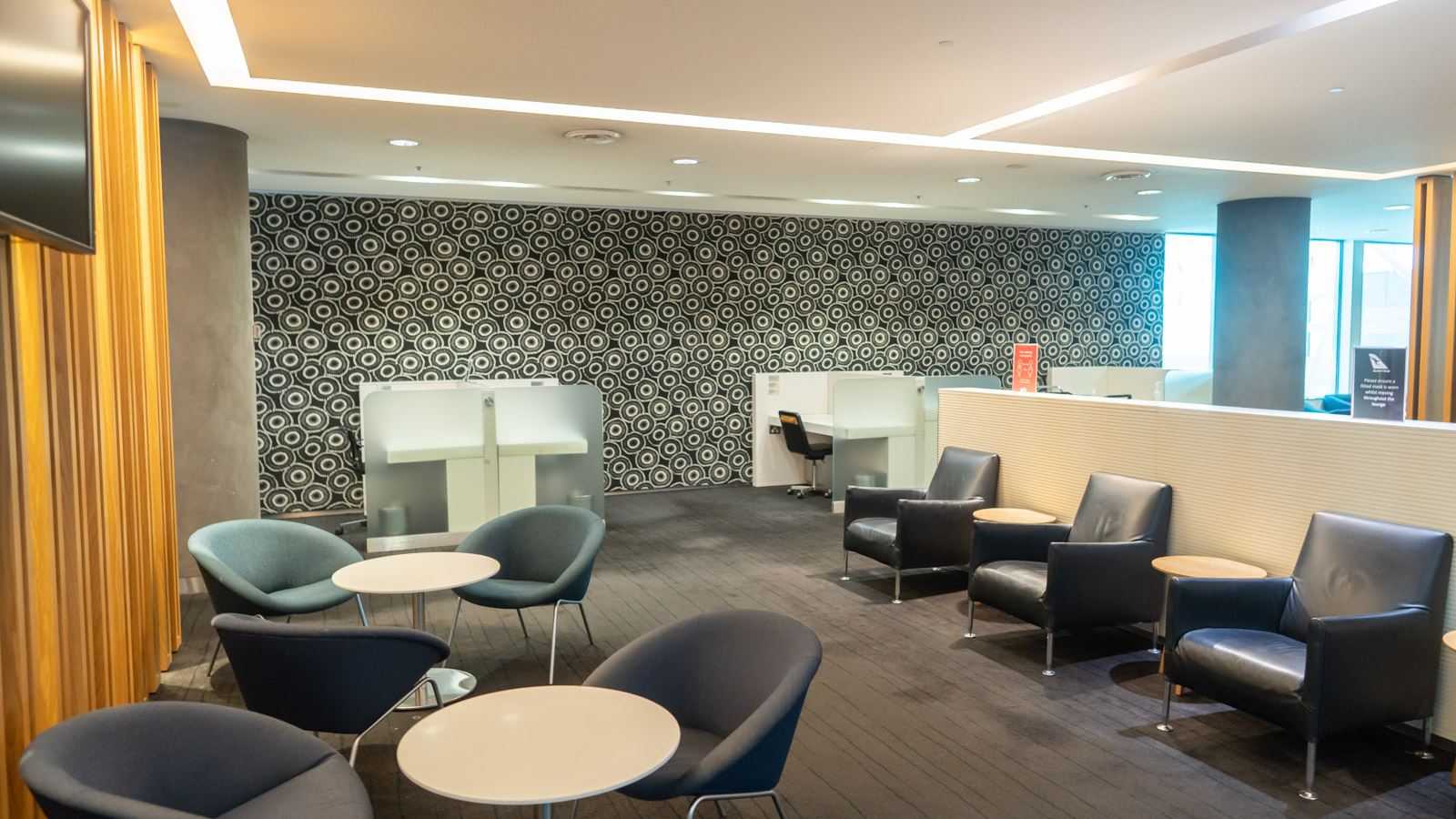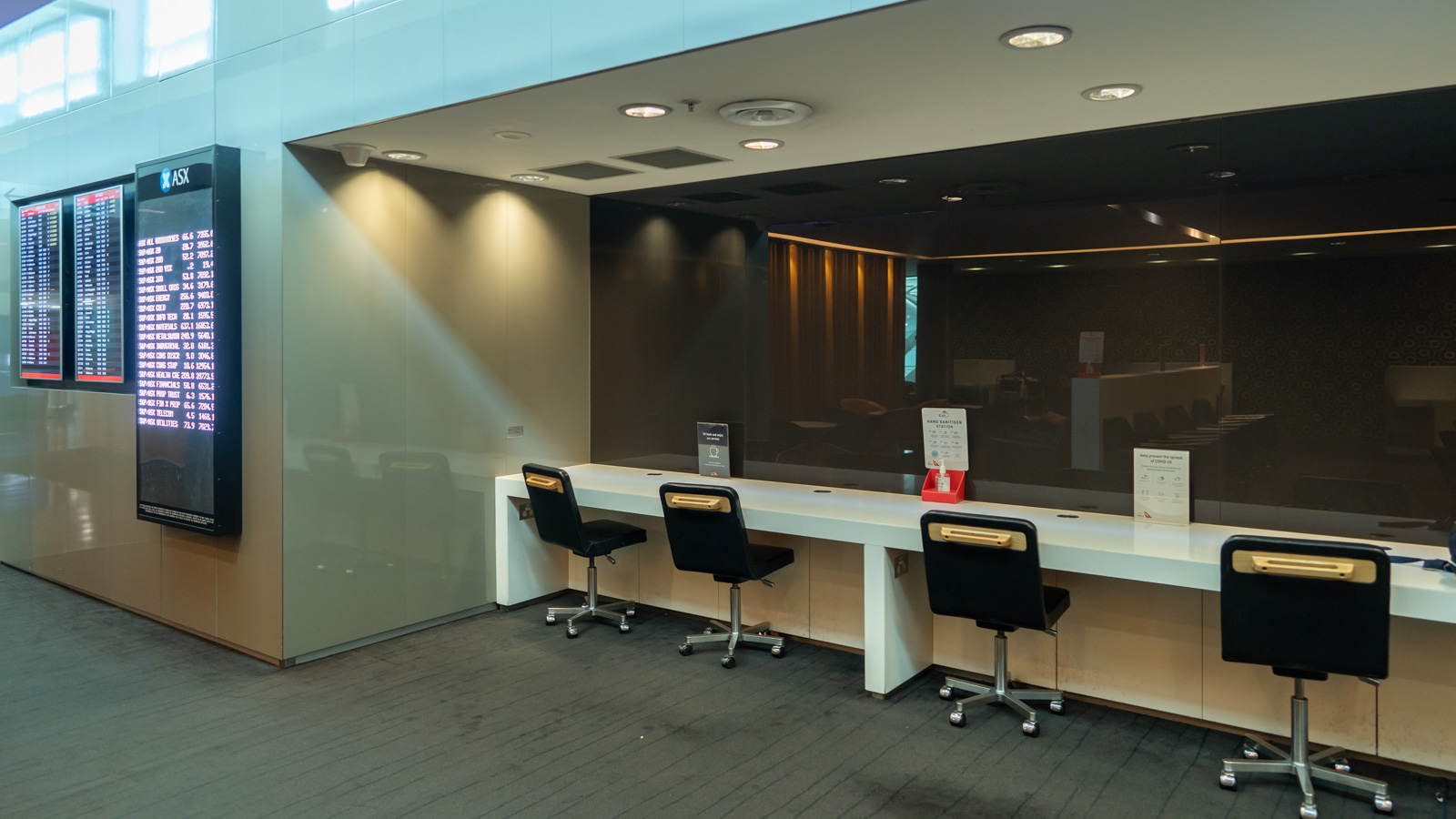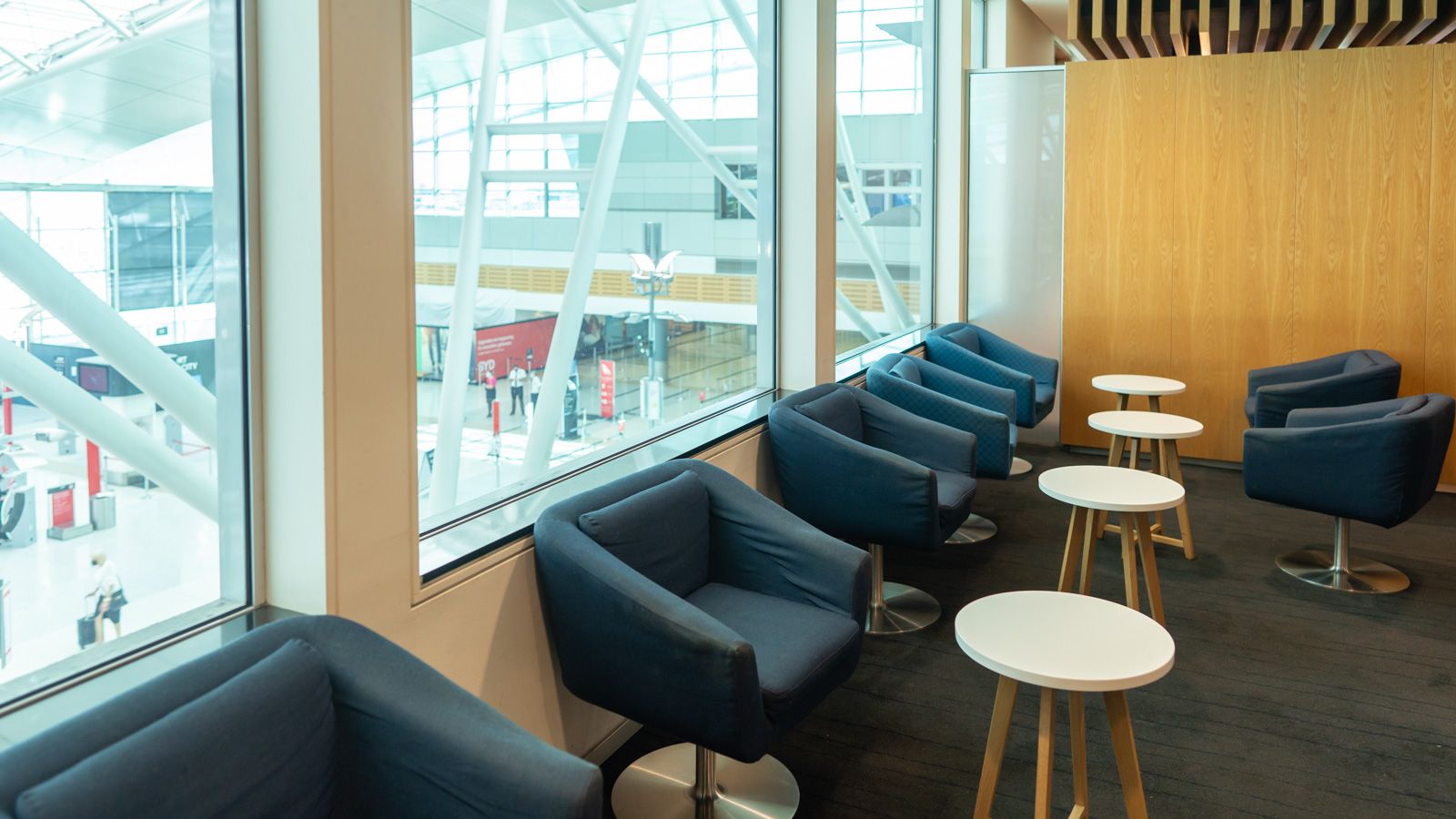 Dining and wining
At the time of review (in March 2022), NSW had dropped most COVID-related rules. This means the Qantas Domestic Business Lounge is back to a self-service buffet. During my 2pm visit, the 'all-day snacking station' was filled with the usual range of salads and sandwich fillings, cakes and hot dishes.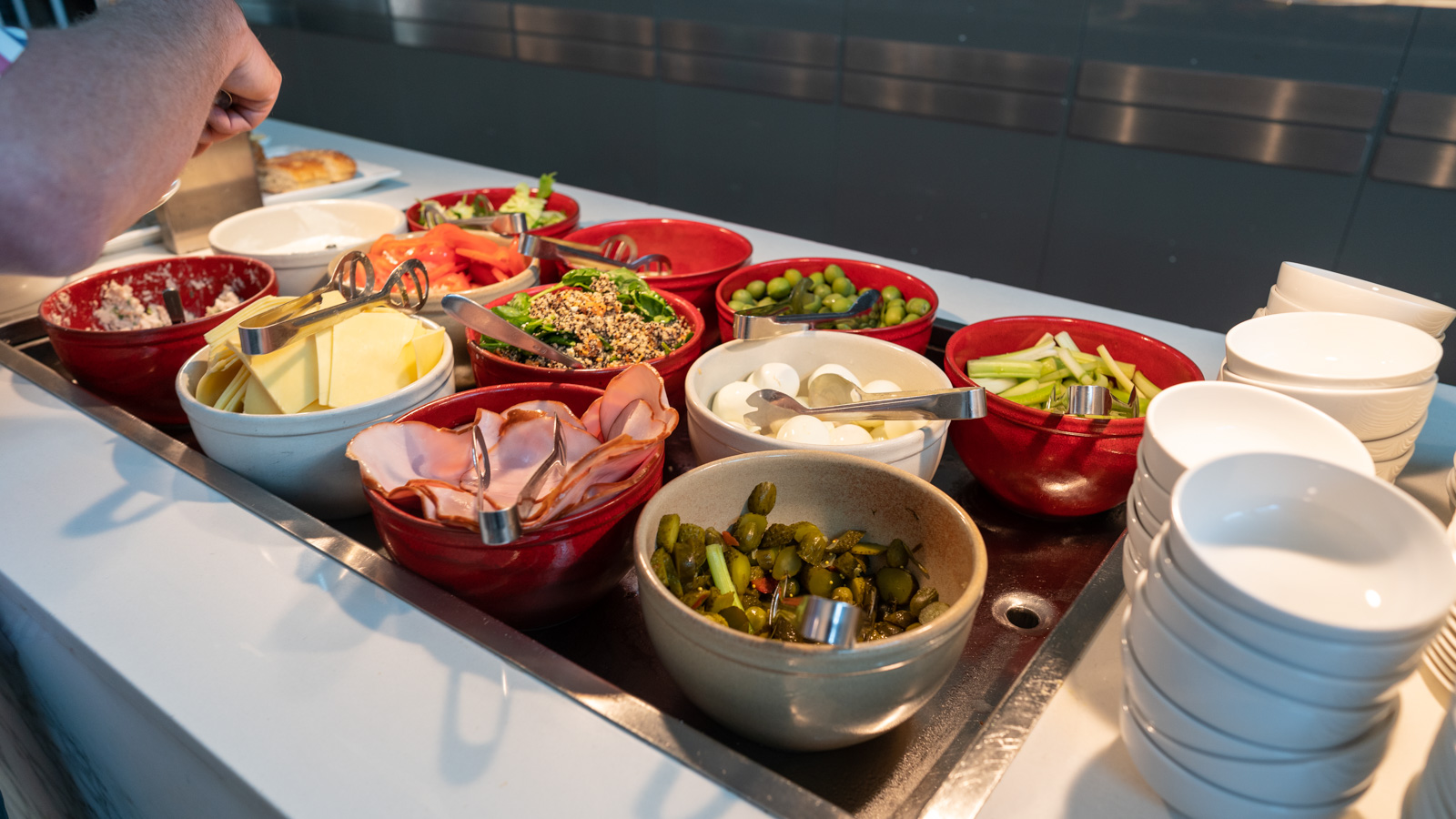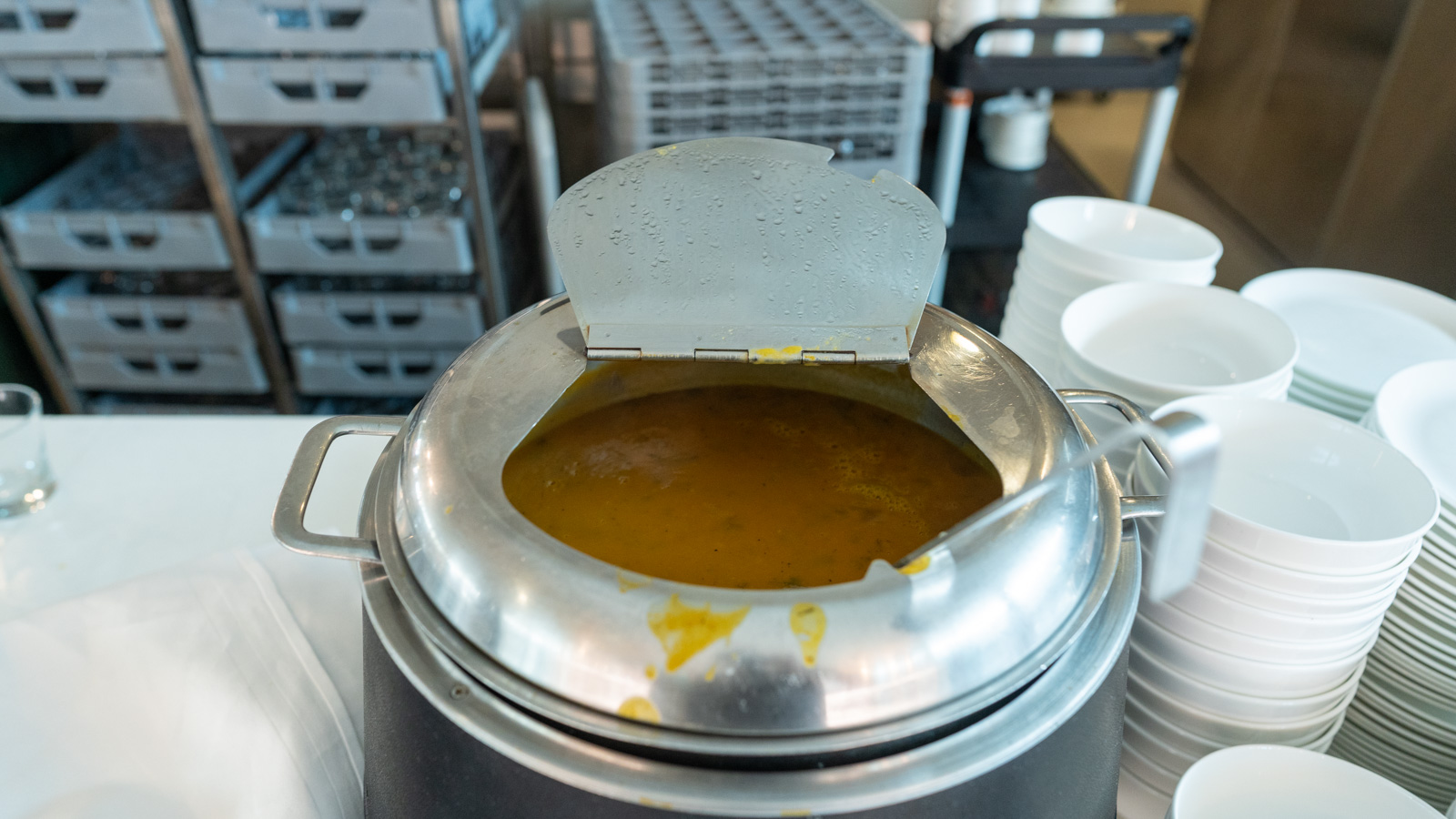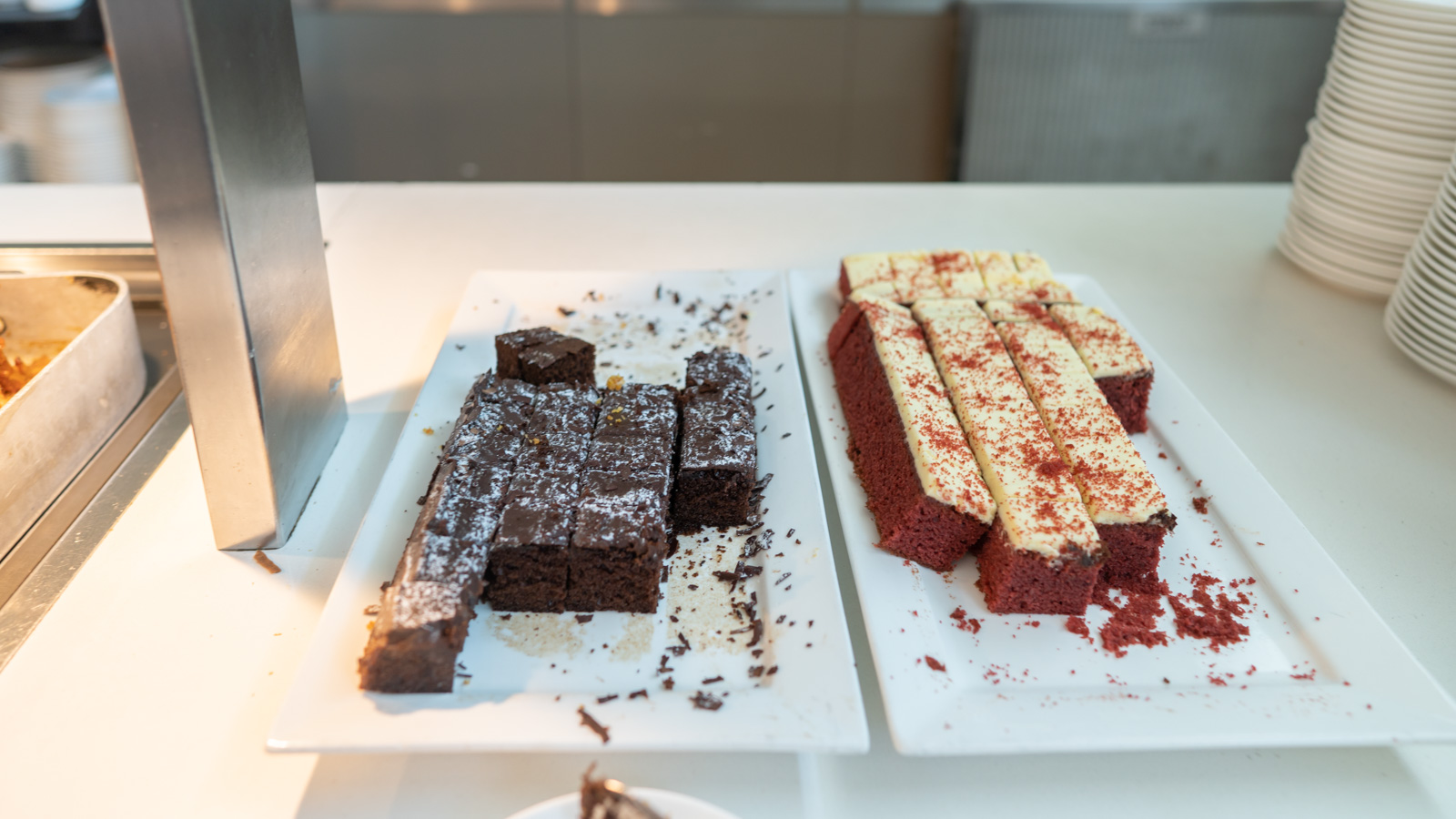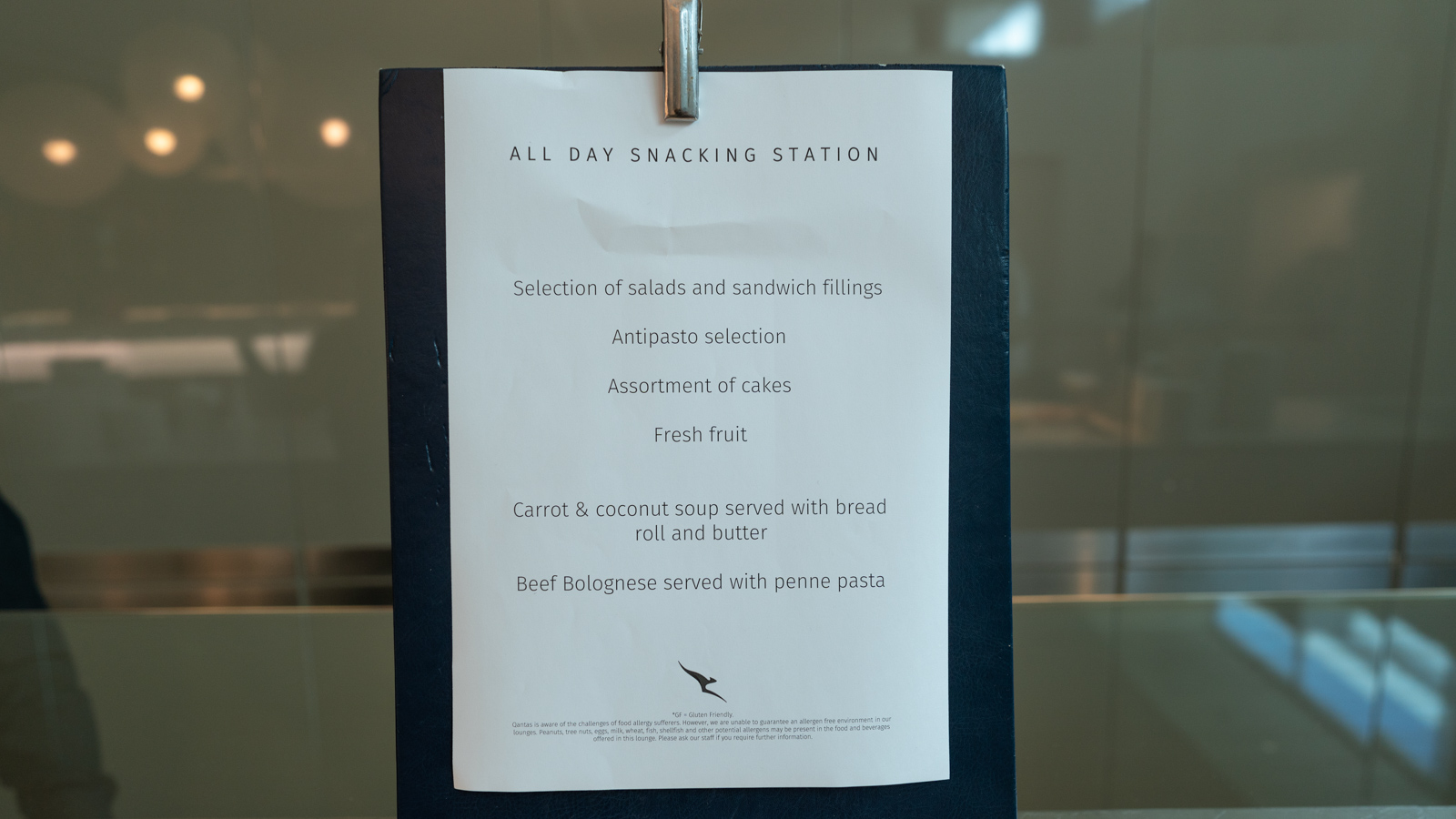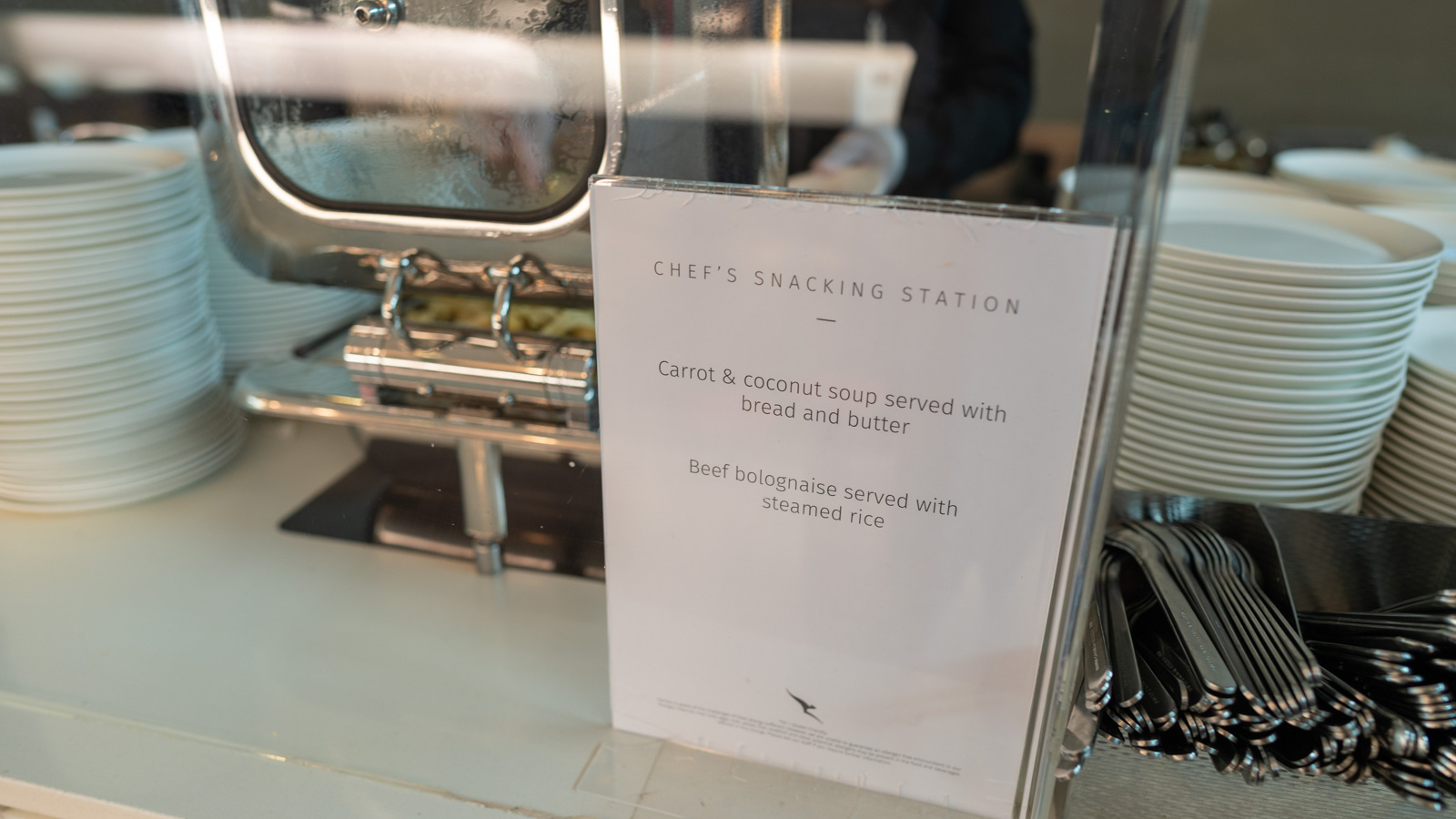 I actually found both the carrot & coconut soup and the beef bolognese sauce to be quite tasty, despite being relatively simple hot dishes. This was later joined by a tray of roasted chicken wings and potatoes. The chicken was delicious and fresh, though it's quite a messy morsel to eat in a lounge!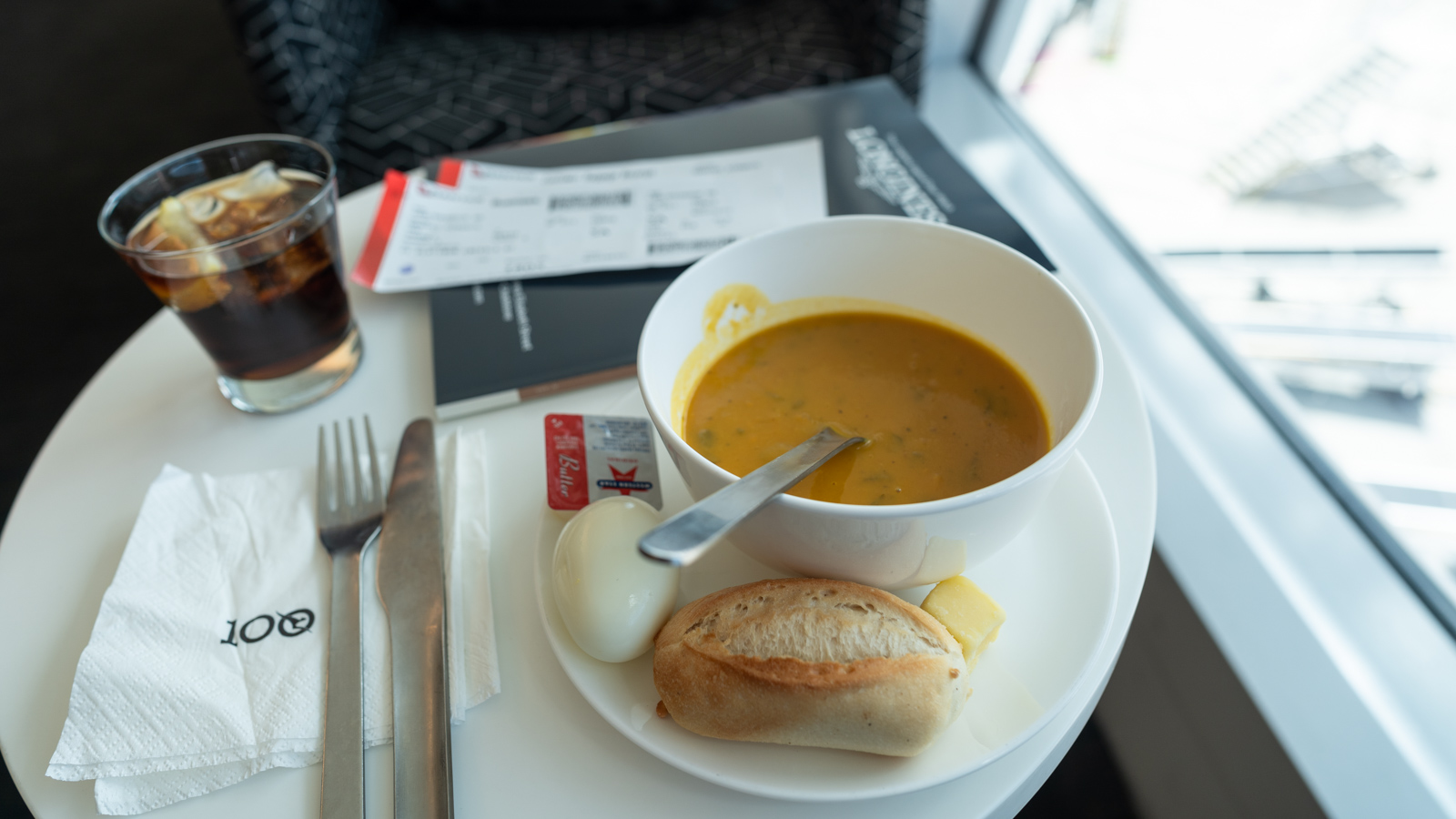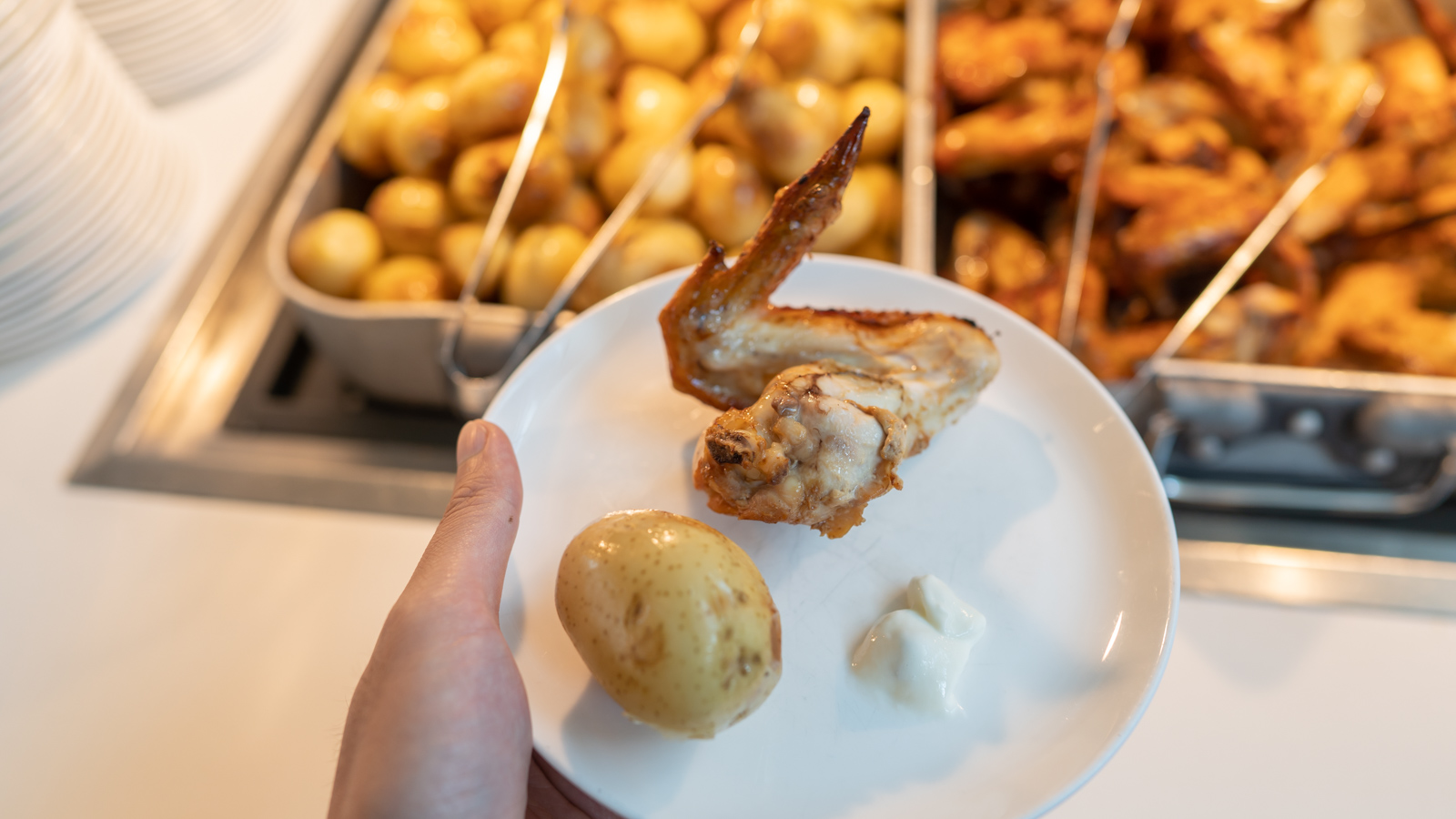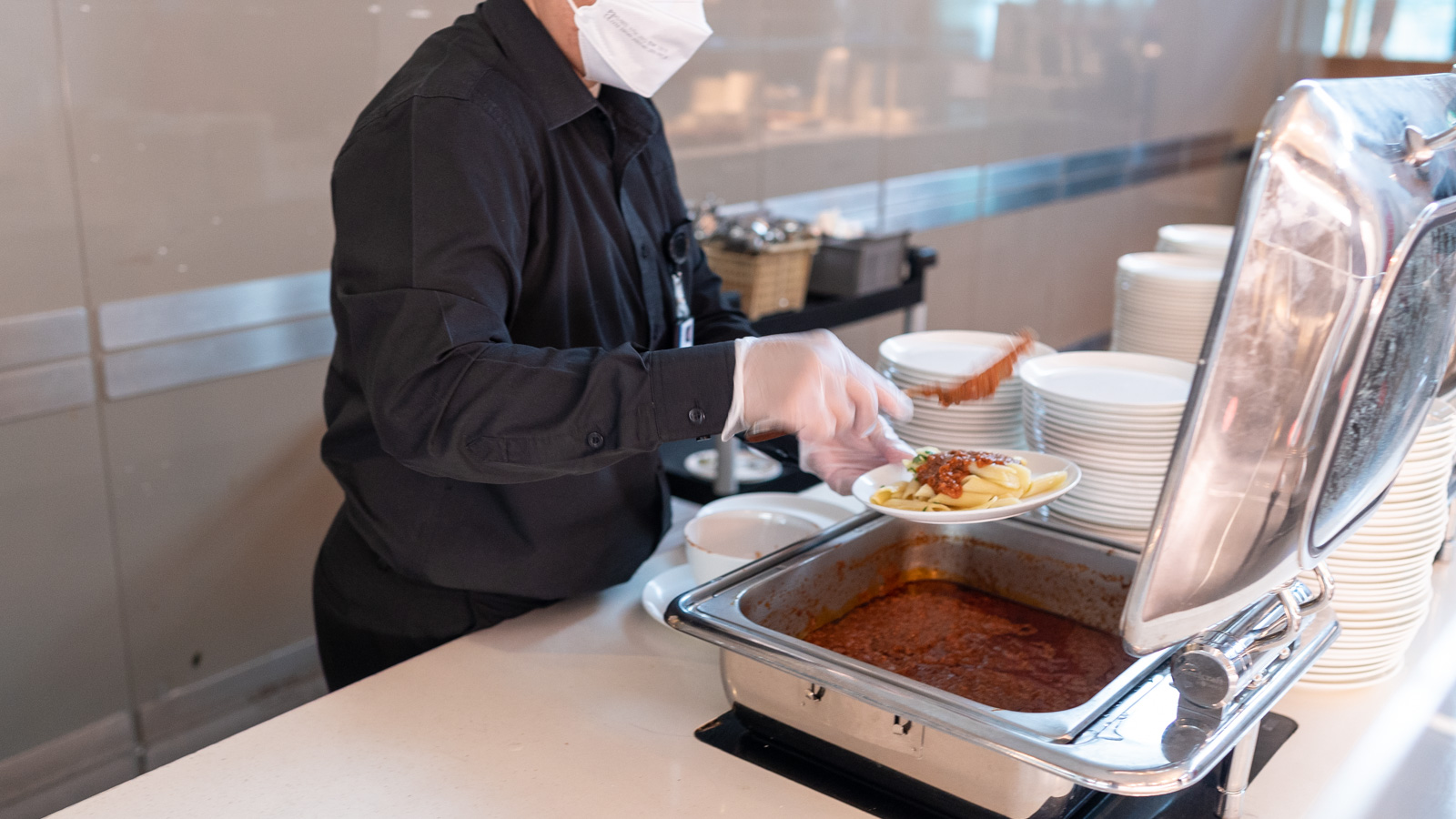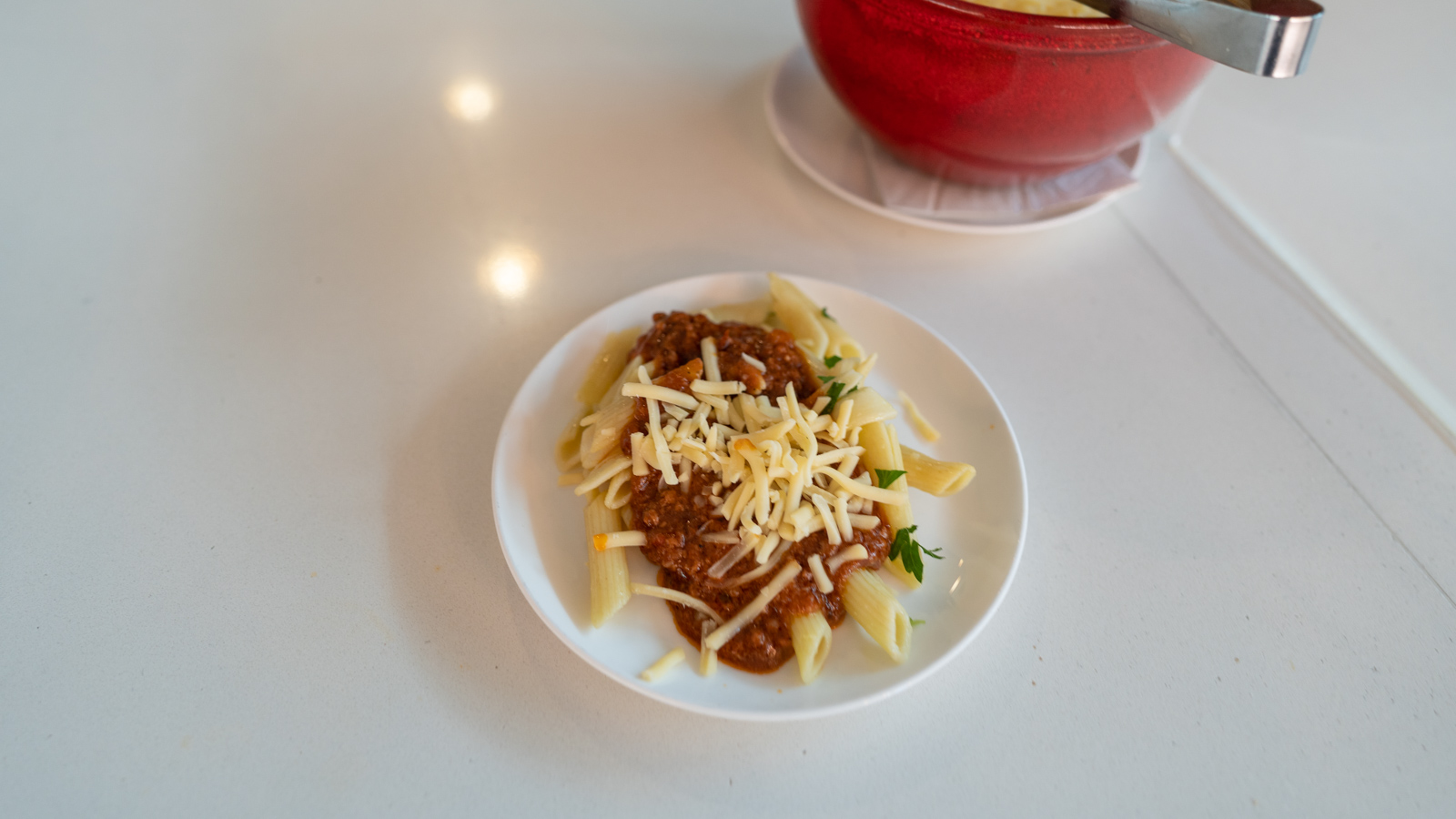 In fairness though, I do think the standard of the food in the Sydney Domestic Business Lounge is not as good as pre-COVID. It also doesn't compare well with the Perth, Melbourne and Brisbane lounges. which feature themed kitchens and a far better variety of food. Hopefully, the menu will pick up later on, as the current options do come across as a bit cheap.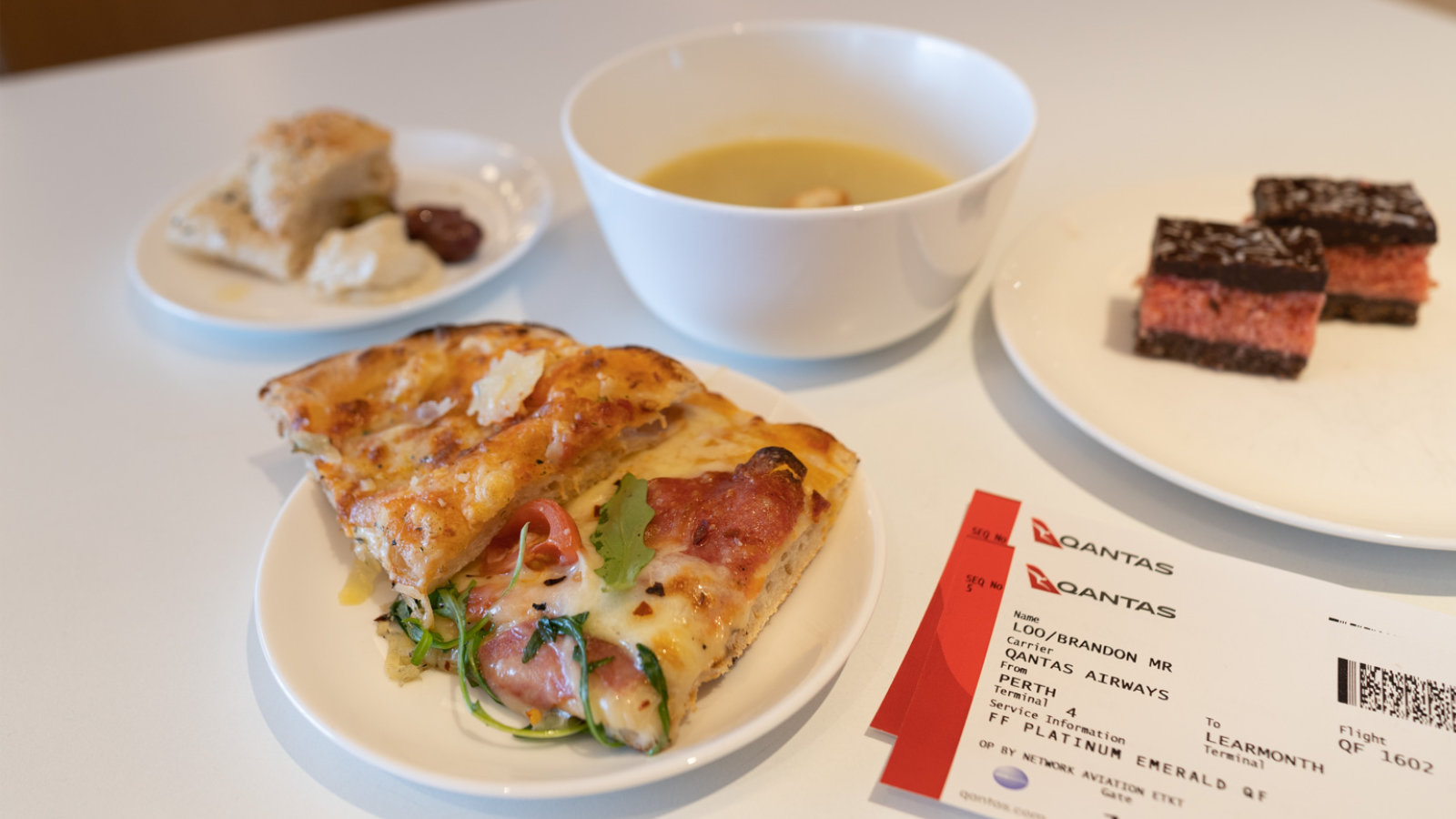 Qantas still maintains a high quality of beverages within the lounge, including a selection of local red, white and sparkling wines. In particular, the Penfolds Koonunga Hill is one of my favourite everyday reds, and I'm glad to see it here.
The wall of wines is joined by a big selection of spirits, beers, soft drinks and juices. Of course, barista-made coffee and hot teas are all on offer as well.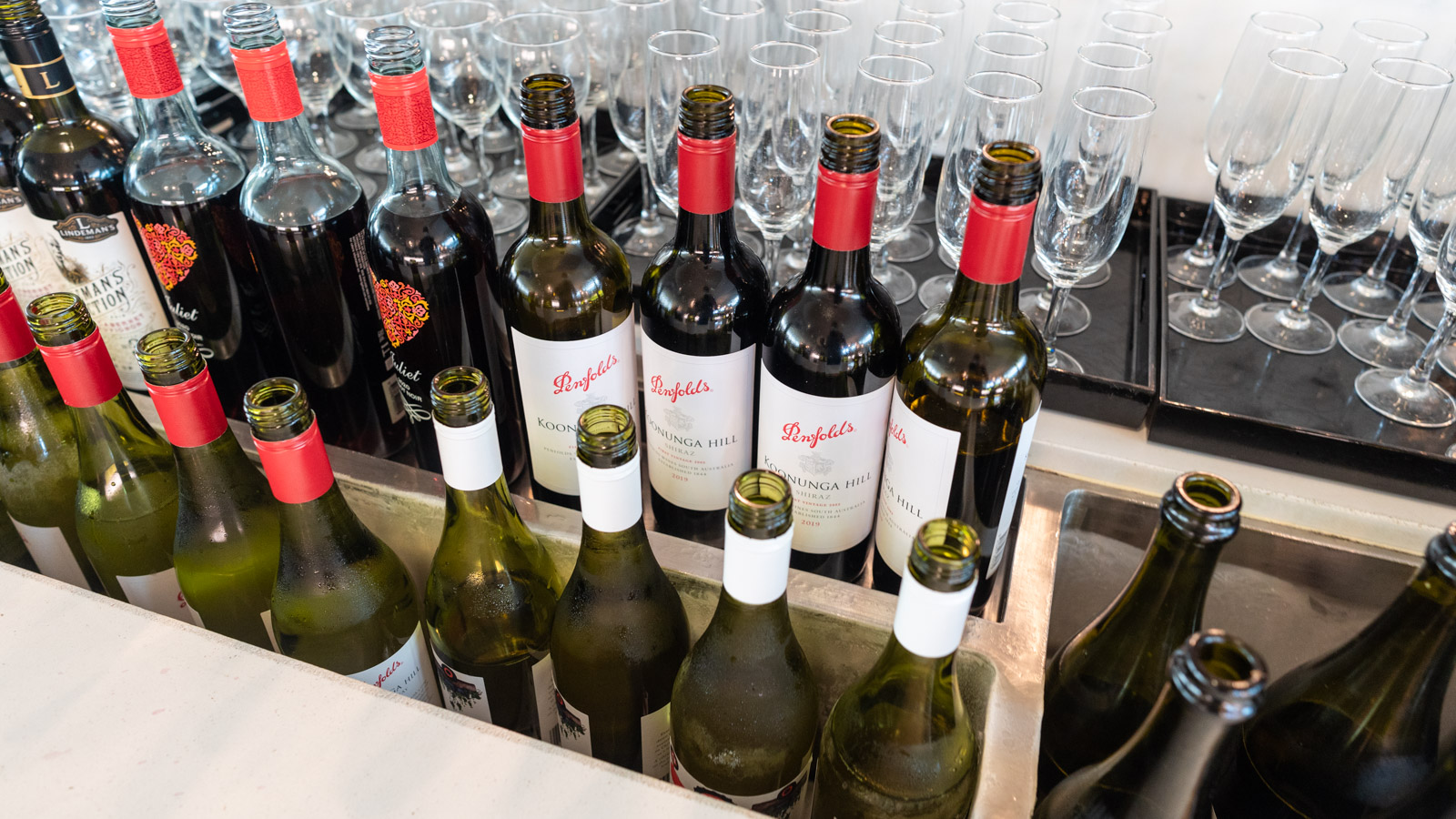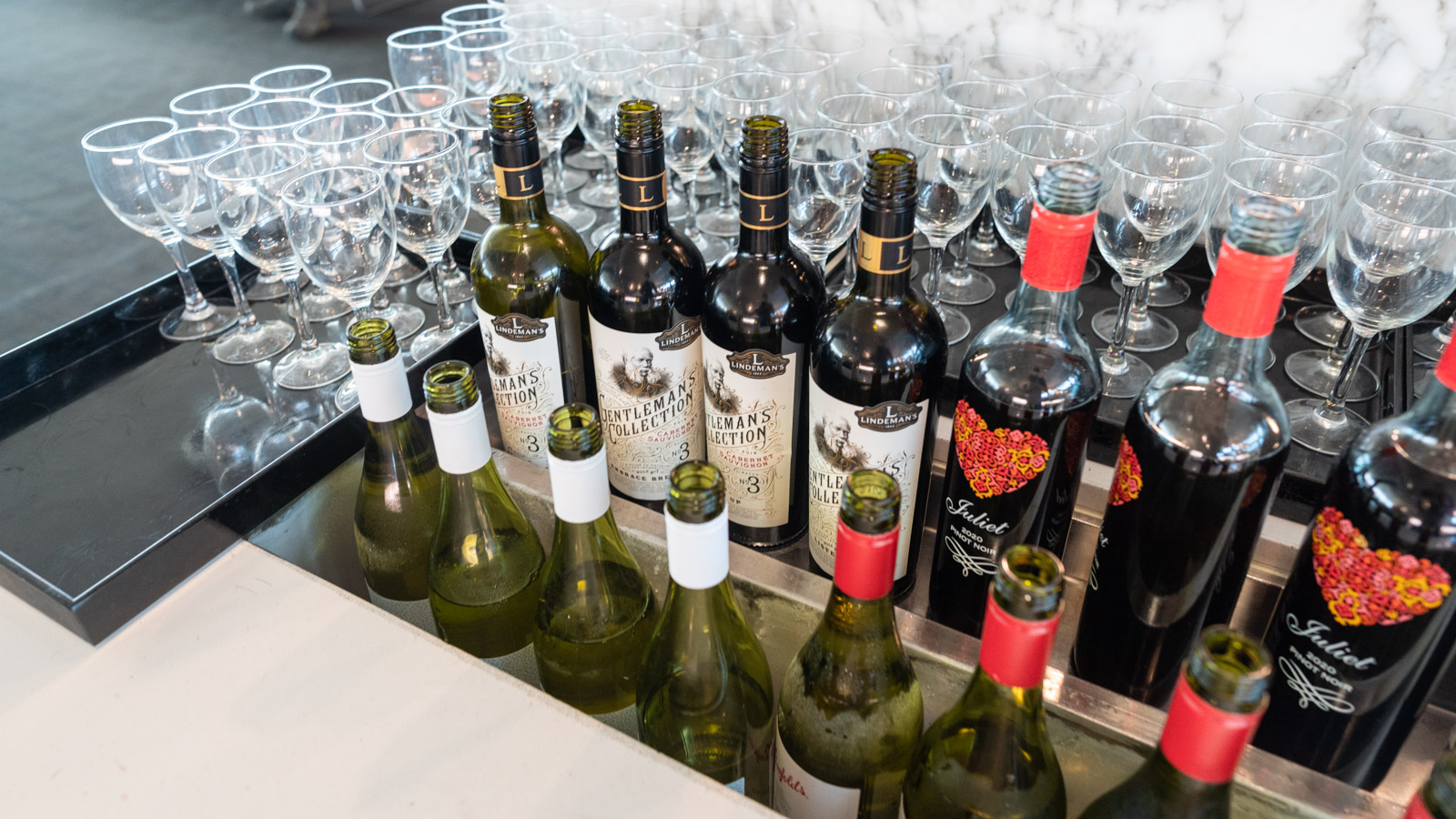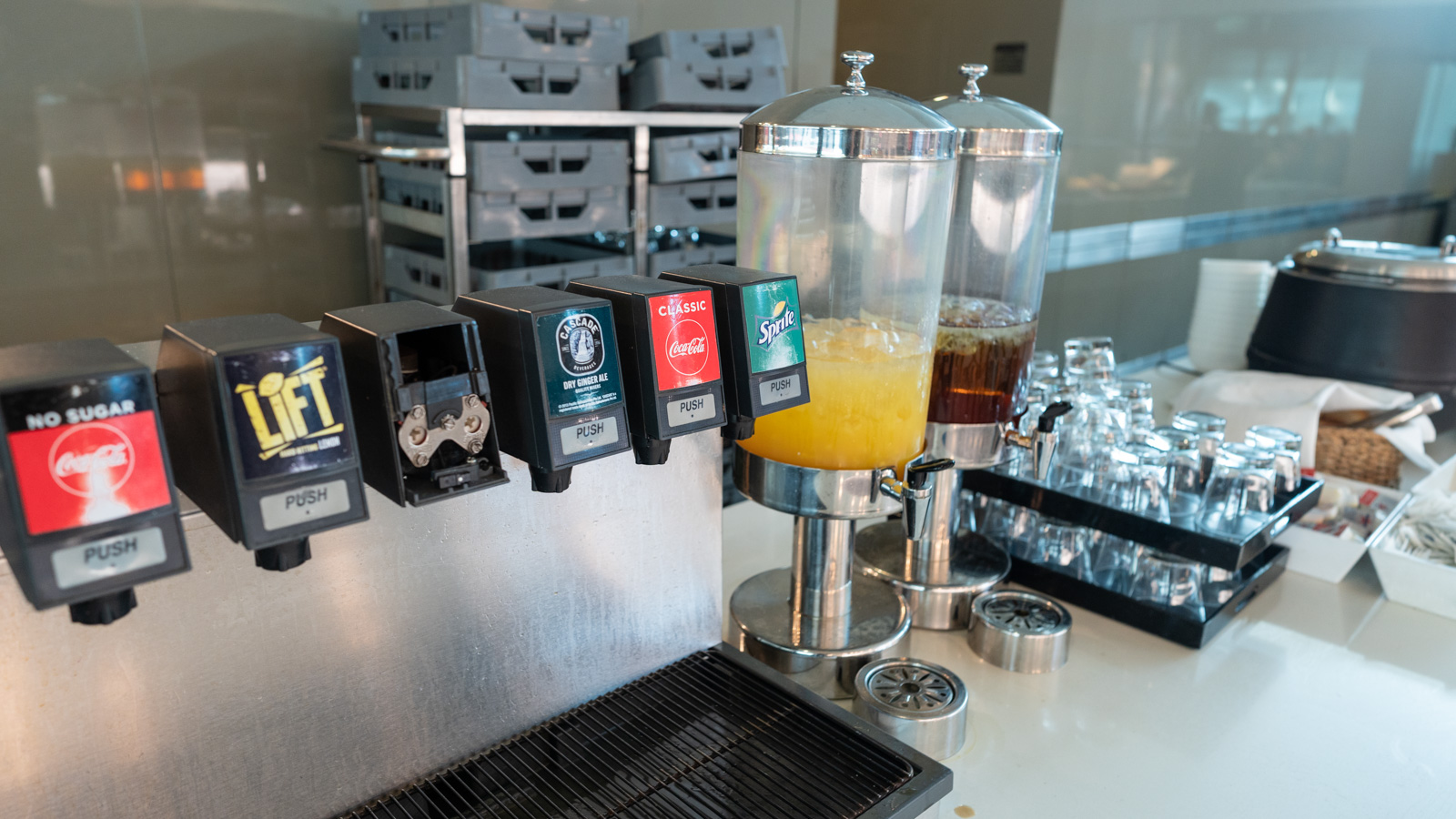 Lounge amenities and service
Bathroom facilities
This lounge's bathrooms are certainly showing their age – plain white tiles were so 1990s! But in line with other Domestic Business Lounges, this one is also still well-stocked with Li'Tya soap and hand creams, plus thick paper towels.
The separate shower rooms also come with three types of Li'Tya shower products, which is a step up from the Qantas Club. Towel sets are readily available from a shelf in the bathroom walkway.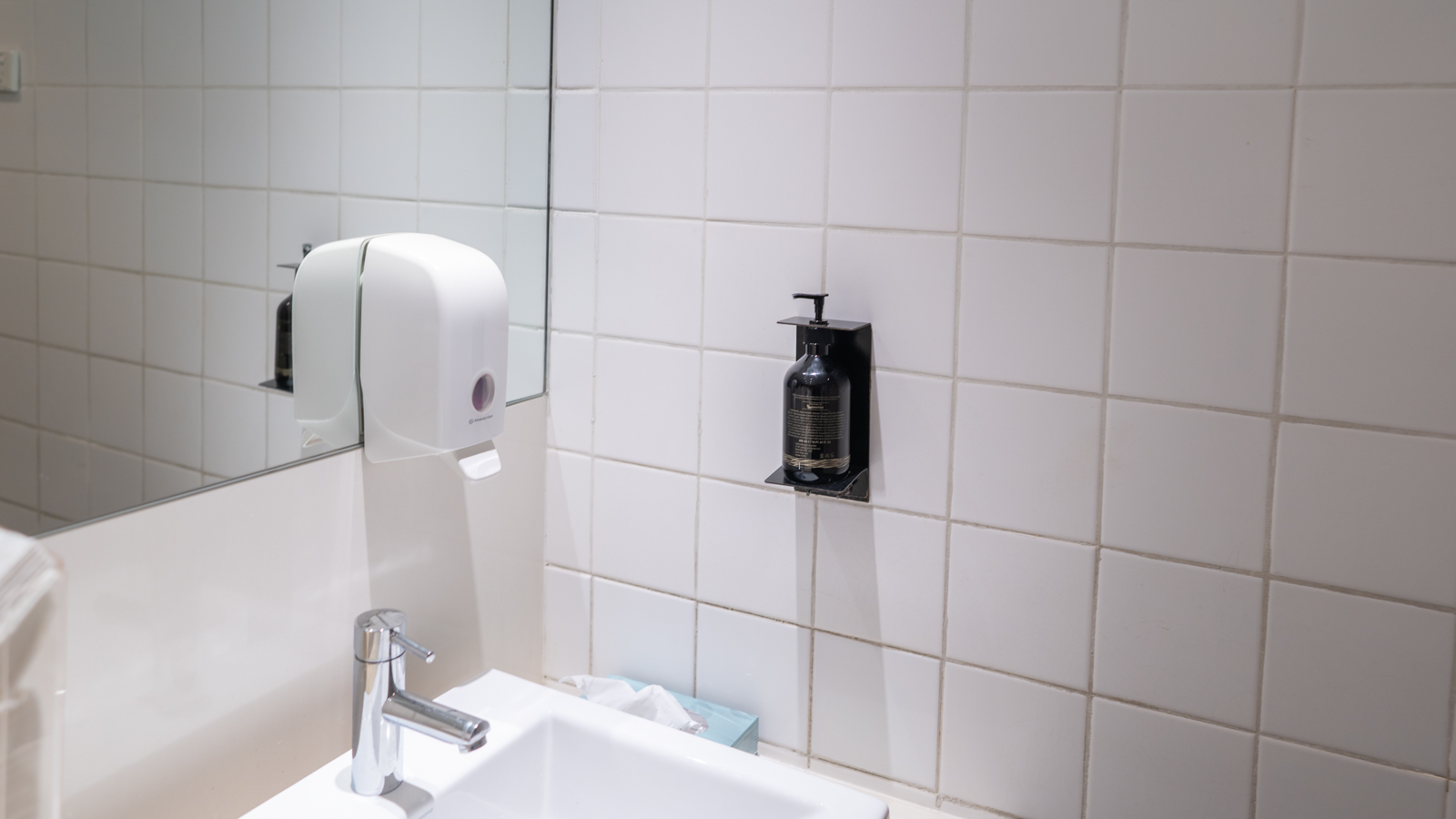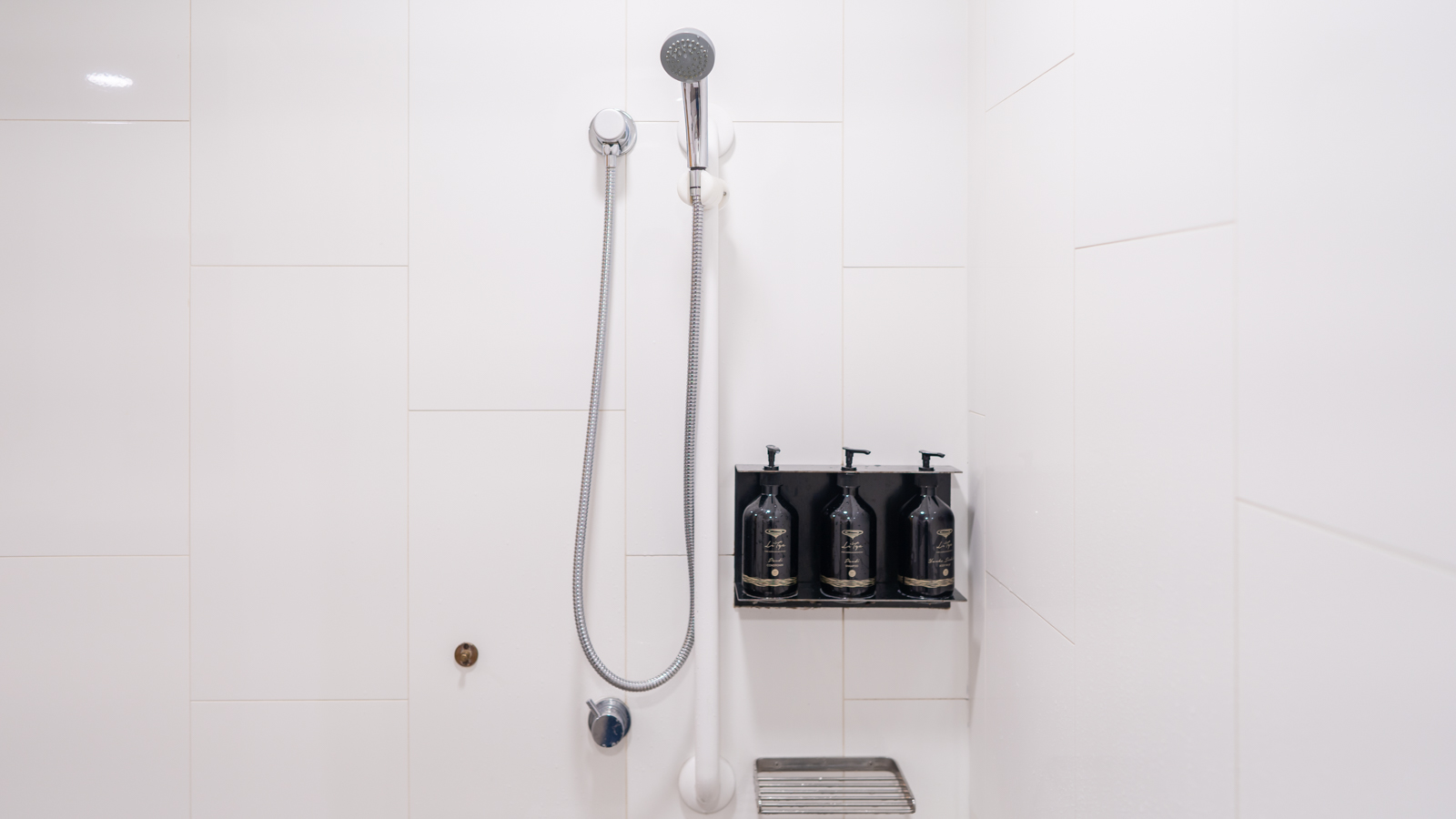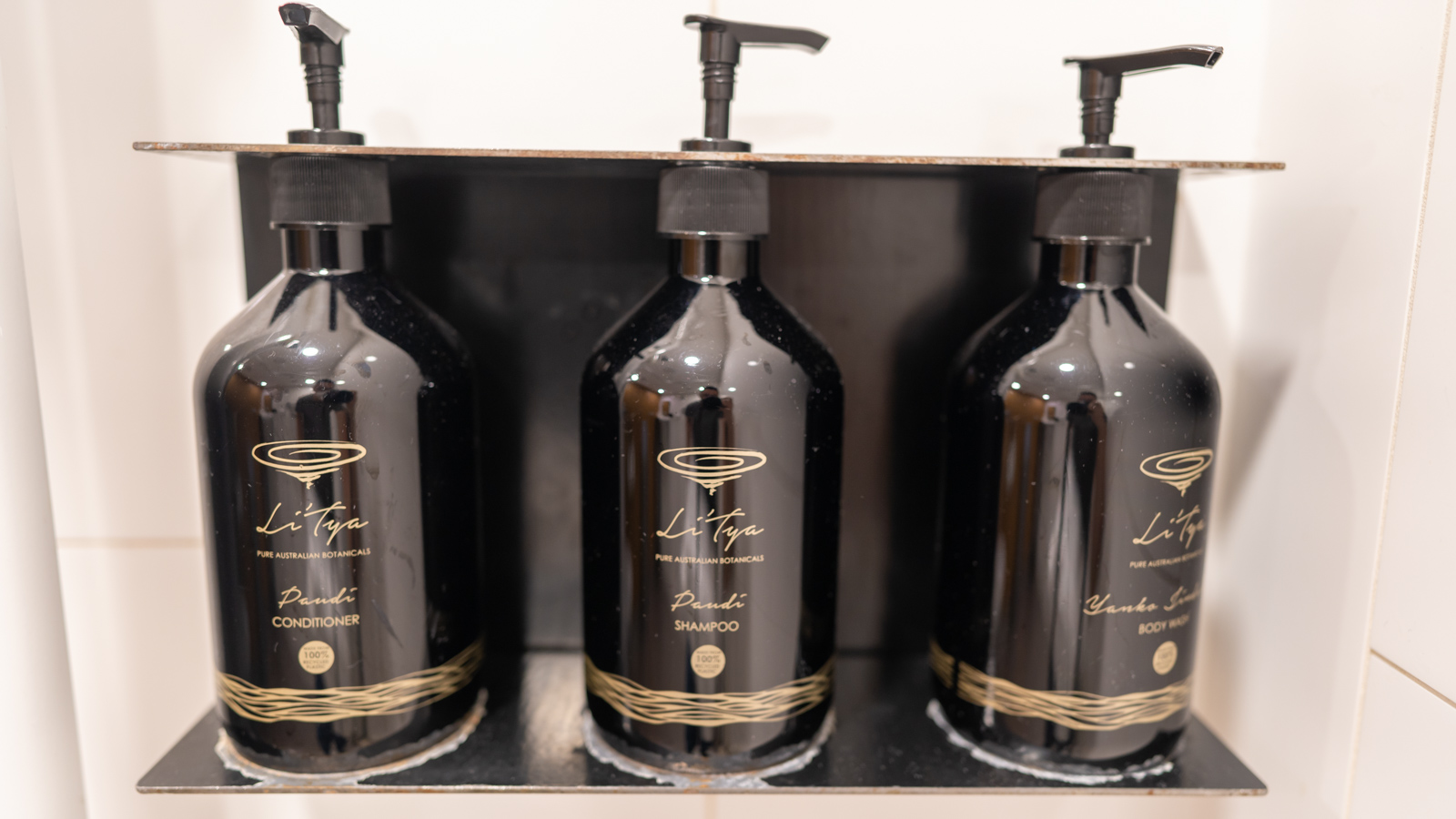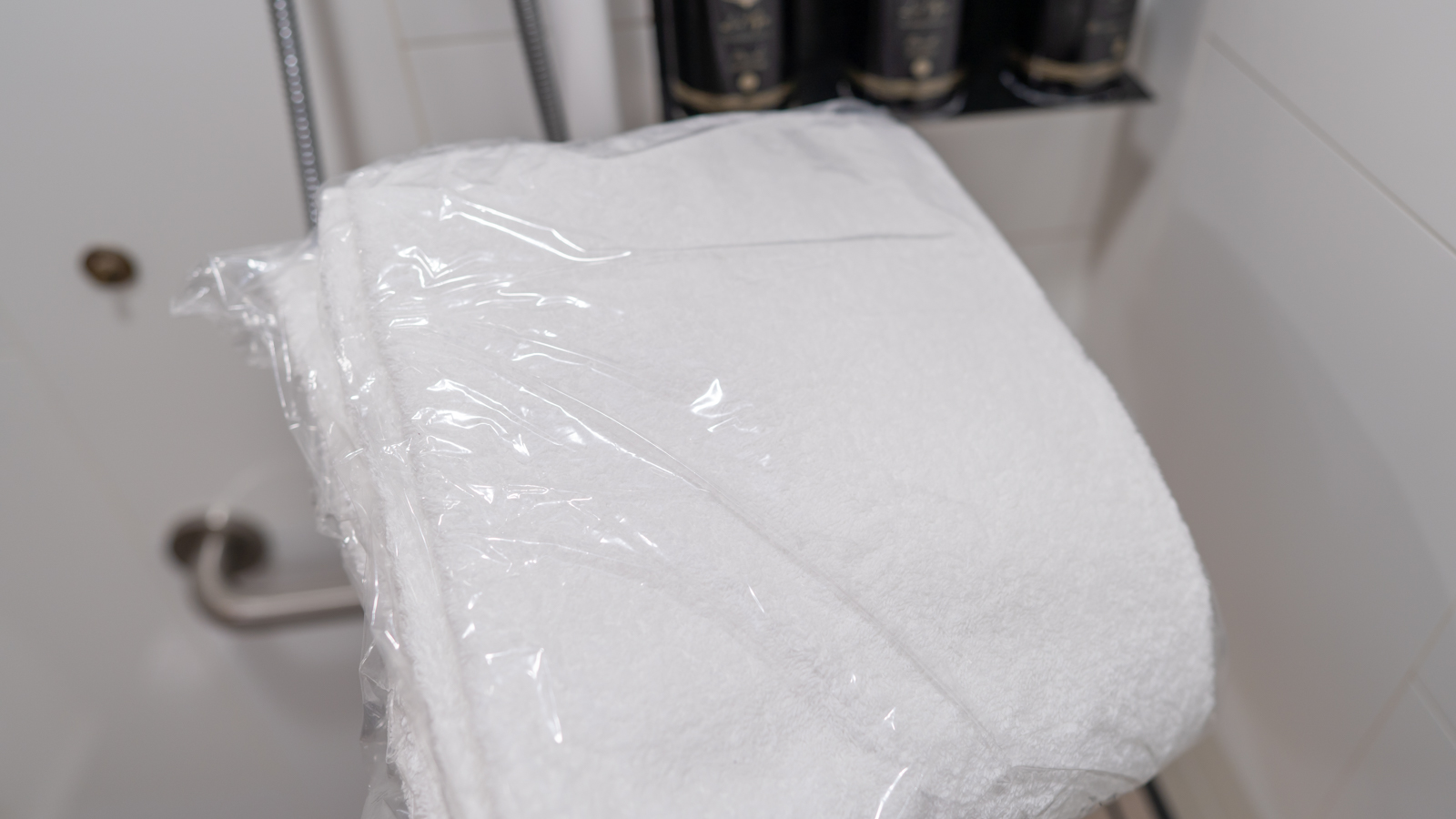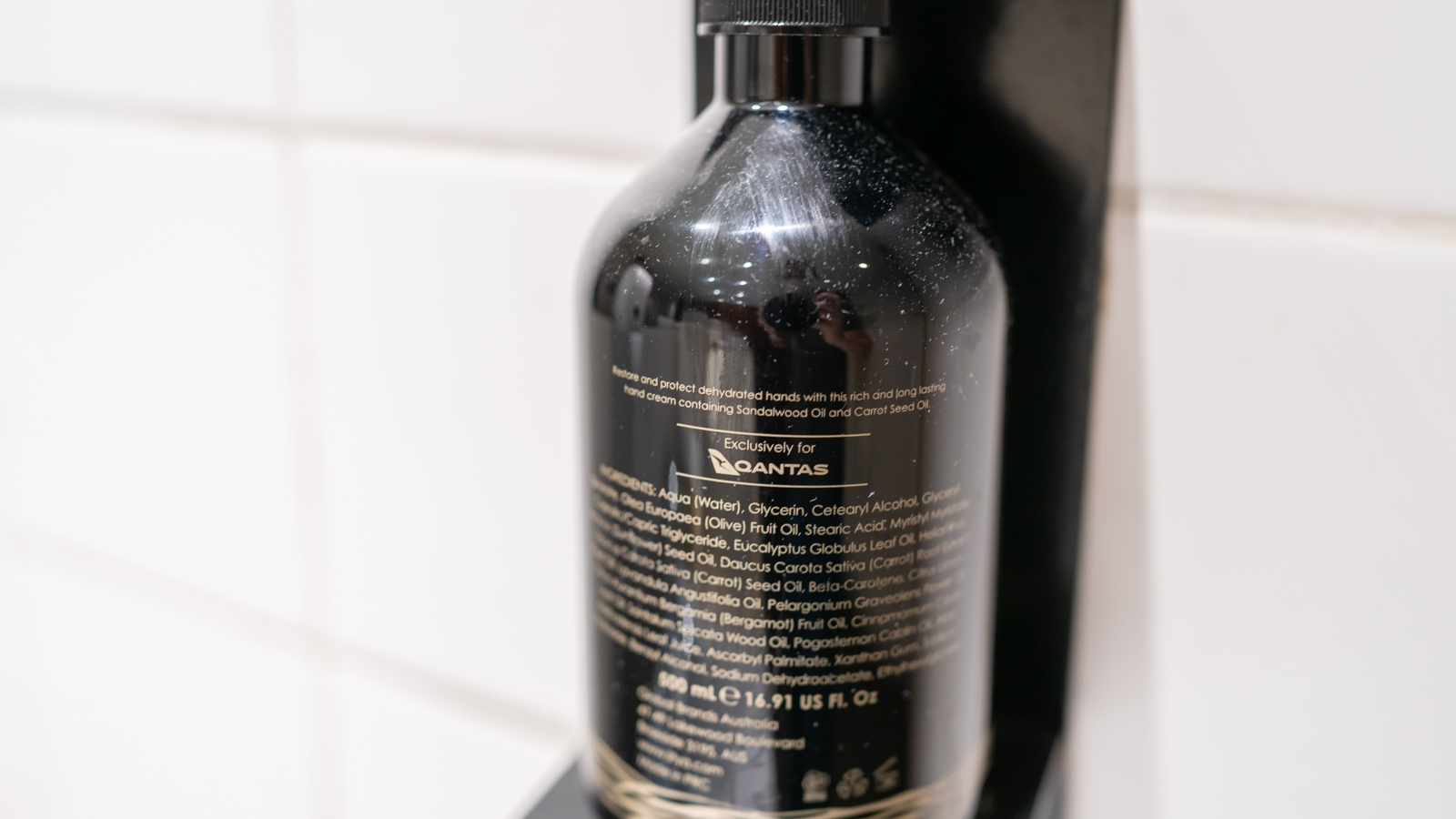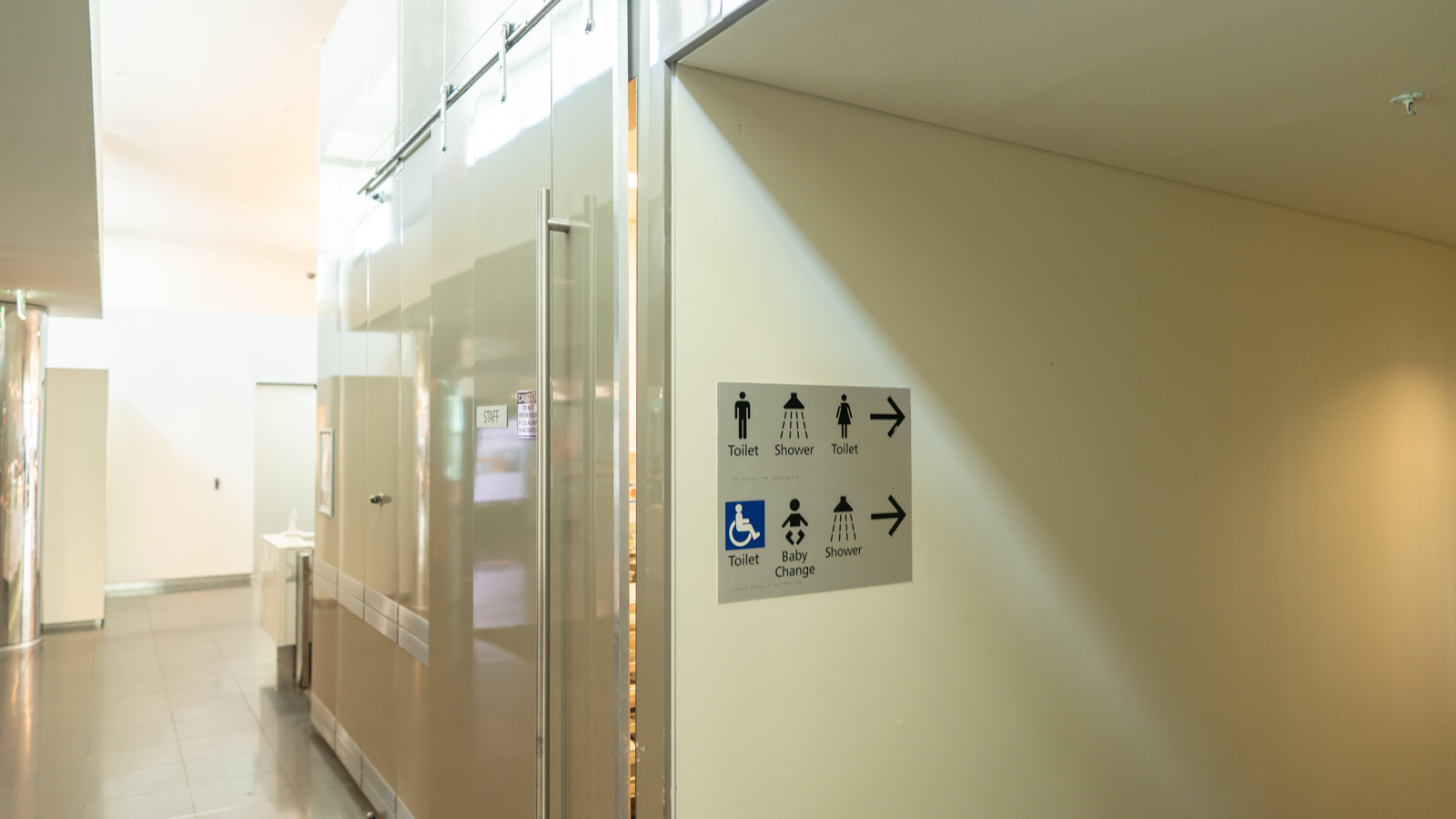 Business traveller amenities
The popular Qantas magazine is back, and it's yours to keep if you take one. The WiFi is free and still very fast. I reach download speeds of 101 Mbps and can upload files at a blazing 121 Mbps. These enterprise-level speeds are sure to make any IT geek weep in joy. (If that's you, please know the ping was also just 4 ms).
Lounge service
The Sydney Domestic Business Lounge is reasonably busy at 2pm, and practically buzzing by the time I leave at 5pm. Still, I see the lounge attendants are coming by often to clear plates and make room for new passengers.
It's clear that Sydney is back to business-as-usual. Lounge staff are making boarding announcements for each flight, of which there are many each hour. You can still get flight information from various screens throughout the lounge, or from your Qview page when using Qantas WiFi on your computer.
Lounge Access Options
Class of travel: Domestic Business Class on Qantas or connecting from international Business/First, even if the domestic leg is in Economy (+ one guest)
Airline frequent flyer status: Qantas Platinum and Platinum One (+2 guests)
Airline partner frequent flyer status: Emirates Platinum Skywards and China Eastern Miles Platinum (+ one guest)
Oneworld alliance frequent flyer status: oneworld Emerald ( +one guest)
Credit cards aren't an option when visiting Qantas Domestic Business Class lounges. There are a handful of credit cards that each offer two entries per calendar year to Qantas Clubs as a perk. However, the Qantas Domestic Business Lounges are limited to status holders and travellers in Business Class only.
Summing up: Sydney Domestic Business Lounge
Qantas' Domestic Business Lounges are well-regarded for their food, drink and comfort. But with such strong offerings in other cities now, the Sydney lounge seems a little behind the curve.
It could certainly do with a complete overhaul to bring it up-to-date, with a fresh new menu to boot. But overall, it still meets the needs of loyal and high-flying passengers departing Sydney. I wouldn't go out of my way to stay here (if I was flying Jetstar from T2, for example), but it's fine for a pit stop before a Qantas flight.
Brandon Loo accessed the lounge as a regular passenger. All photographs by the author.
Qantas Domestic Business Lounge, Sydney
was last modified:
June 30th, 2022
by