---
This article originally appeared on AirlineGeeks.
---
Qantas Airlines recently announced a "flight to nowhere" that sold out in ten minutes. The flight will be a scenic seven-hour flight around eastern Australia. The airline has been hemorrhaging money since the start of the COVID-19 pandemic effectively closed international borders and even state borders in the country. However, scenic flights may provide some relief to Qantas and other airlines around the world.
For Qantas, this flight around the country will provide 130 passengers with views of some of eastern Austalia's landmarks and natural wonders. The itinerary includes Bondi Beach, Sydney Harbour, the Great Barrier Reef and Uluru, with the opportunity to see some from as low as 4,000 feet. The flight will be operated by the airline's Boeing 787 Dreamliner, which has the largest cabin windows among commercial aircraft. There will also be approximately 100 empty seats on the long-haul aircraft, allowing space for social distancing as well as moving about the cabin to obtain the best views.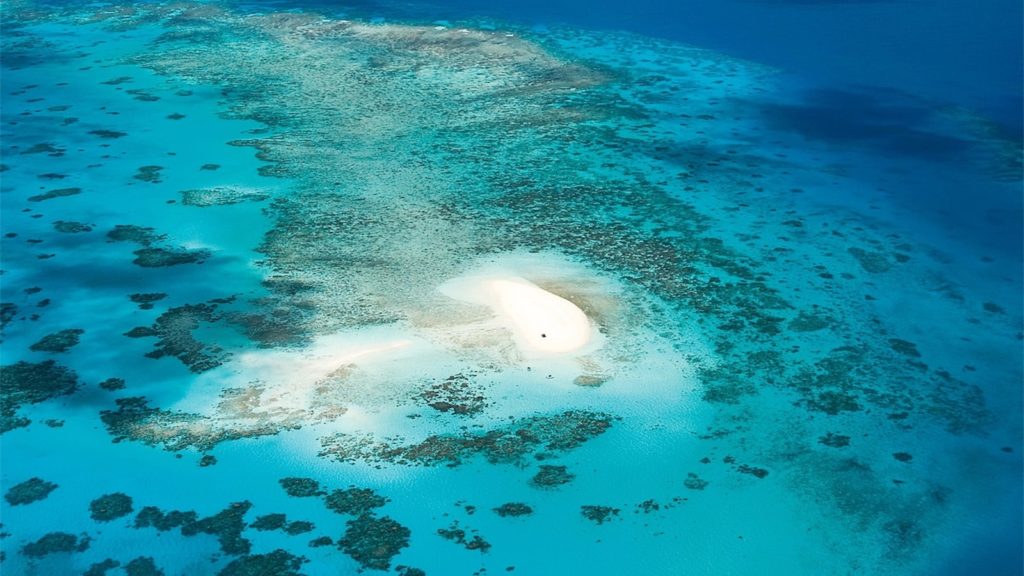 Tickets for the flight were not cheaply priced, with an Economy Class ticket costing AUD$787 and a Business Class ticket costing AUD$3,787 or 250,000 Qantas Points. However, this didn't deter the travel-starved Australian public from selling out the flight. Qantas hasn't ruled out adding more similar flights to their future schedule. The flights not only give relief to the public who want to travel but also provide work for the national airline's employees and a much-needed stream of income.
A Quick History
This isn't the first time Qantas has operated scenic flights. Beginning in the late 1970s, the airline began operating scenic flights to Antarctica. The flights proved popular with the airline transporting 7,000 passengers over 27 flights over the course of two years. Across the Tasman Sea, Air New Zealand also began operating sightseeing flights to the Antarctic. Like their Australian counterparts, Air New Zealand found these flights highly popular with tourists and attracted notable guides to provide commentary, such as Sir Edmund Hillary, one of the first climbers to summit Mount Everest.
However, in 1979 a tragedy would take hold of these flights. In late November 1979, Air New Zealand flight 901 struck the side of Mount Erebus during one of these sightseeing flights. This disaster, caused by a navigational error, left 257 people dead and brought a stop to flights over the Antarctic. This stop in flights would last until 1994 for Australia and until 2013 for New Zealand.
A Flight for the Current Times
The current global situation with the COVID-19 pandemic may bring a resurgence of these sightseeing flights for airlines desperate for revenue. Because flights of this nature typically depart and return to the same city, they are not affected by limitations on border closures. The flights are also operated with a reduced capacity to afford passengers more access to aircraft windows. This fits perfectly with the current advisories for social distancing and limited capacity for enclosed areas.
Other airlines have also begun to operate these flights to nowhere. Eva Air of Taiwan operated a Hello Kitty-themed Father's Day flight around the island, and Japan-based All Nippon Airways operated a 90-minute Hawaiian-themed flight around its home country. Qantas has not added any additional scenic flights yet, but the popularity and demand may lead them to do so. The airline could also expand the flights, operating from cities in western and southern Australia.
For airlines around the world, scenic flights may be able to form a new revenue stream as traditional sources dry out. They also provide work for long-haul aircraft and crews that may otherwise be out of work due to border closures. It also satisfies a travel itch for a public that has spent months under lockdowns and travel restrictions. For countries with the pandemic under some type of control, these sightseeing flights to nowhere may provide much-needed relief for airlines and the public.
* Featured image courtesy of Shaquille Khan.
Scenic flights could provide help to airlines
was last modified:
September 28th, 2020
by