The two sister Amex Offers and Amex Connect programs entitle Card Members to discounts and savings by crediting users' accounts when eligible purchases are made.

Or, in short, if you shop at a specific business, Amex will pay you to do so.
Travel offers
Note that the offers below have differing terms and conditions, caps on enrollment and offer end dates, so check this page if you are interested in any of them in particular.
Airlines
Tigerair: spend $125, get $25 back
Singapore Airlines: 10% discount on flights for new and existing KrisFlyer members (join for free here)
Etihad: up to 10% discount on flights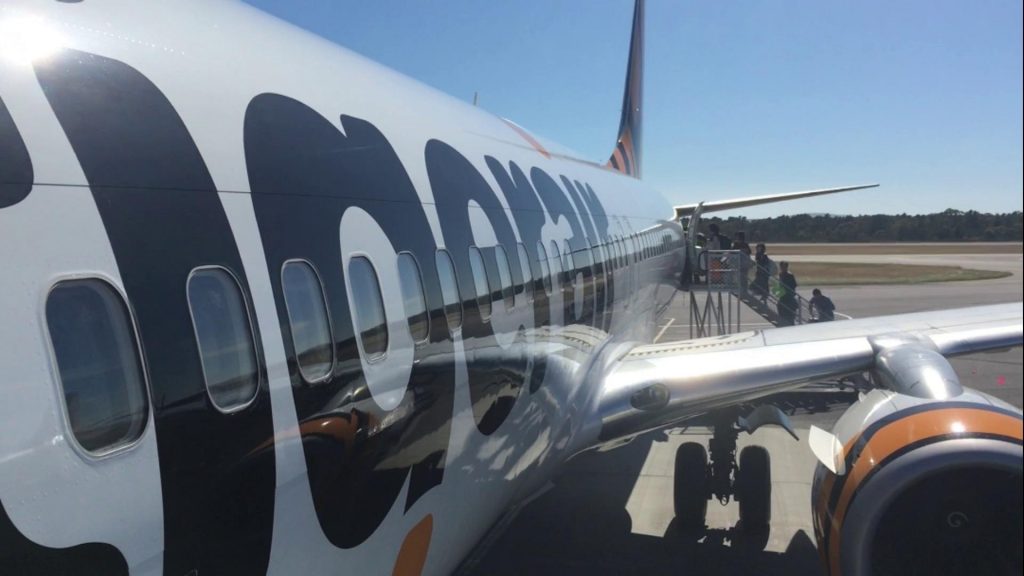 Accommodation
The Peninsula Hotels: spend $500, get $100 back
Preferred Hotels & Resorts: extra night when you book 2, 3 or 4 consecutive nights
Alila: 20% off
agoda.com: 10% off
Cars
13cabs & Silver Service: 10% off
Avis: spend $250 or more, get $50 back for rentals in Australia and New Zealand (stack with offer explained in image below)

H/T: OzBargain
Other current offers
If you are an American Express Card Member, it is worth checking Amex Offers and Amex Connect regularly to take advantage of rotating promotions, like these ones currently available:
Amazon Prime offer (next subheading)
Spend $100 or more, get $20 back with Country Road [targeted]
Spend $100 or more, get $30 back with Click Energy [targeted]
Spend $80 or more, get $20 back with New Balance
Spend $100 or more, get $20 back with Clinique Online
Spend $500 or more, get $150 back with SONY
Spend $500 or more, get $100 back with FURLA
Spend $500 or more, get $150 back with First State Auctions
Spend $500 or more, get $100 back with NET-A-PORTER
Spend $125 or more, get $25 back at Suttons Group, Western Toyota or Mosman Toyota (good for car servicing)
Spend $20 or more, get $10 back with NGV Restaurants
Here is a full list of current offers.
You will need to log in to your Amex account to see if you can register for each deal.
Three important notes:
Not every offer is put in front of all Card Members—these are somewhat personalised, so you may see something in your account that another person doesn't
You must use the card enrolled in the offer to access the benefit
Make sure you read the terms and conditions for each offer
Amazon Prime offer
Some American Express Card Members will be able to see the offer to get 40% off a Prime membership, up to $25 in total. You can choose between the $59 yearly plan or $6.99 monthly plan.

You'll need to save the offer to your eligible card and spend online at amazon.com.au/prime by 9 January 2020. It's limited to the first 50,000 cards to save the offer and I expect it to be a popular one.
Here are the full offer terms:
Payments must be made online at amazon.com.au/prime by 09/01/2020 to be eligible for the offer. If you are new to Amazon Prime, and you accept a free trial period, your Card will be charged at the end of that trial period. You must ensure you sign up to Amazon Prime membership by 09/12/2019 to ensure your Card is charged by 09/01/2020.

Only payments for Prime Monthly or Prime Yearly membership are eligible for the offer. All other payments at Amazon.com.au are ineligible.

Offer is limited to a maximum of $25 credit per Card to which the offer is saved and only spend on this Card counts towards the Offer.

Excludes transactions where you do not spend directly with your Card to which the offer is saved, at Amazon Prime at www.amazon.com.au/prime. Offer valid at Australian website only.

Excludes transactions made through a third party establishment or payment processor.

Credit is not redeemable for cash or other payment form.

Credit should appear on your billing statement within 5 business days from qualifying spend but may take up to 90 days from the offer end date.

Credit will not be applied to your Card Account if your Card has been suspended or cancelled.

Credit may be reversed if your qualifying purchase is refunded or cancelled.
What are Amex Offers and Amex Connect?
American Express has a number of programs which provide practical, everyday benefits to Card Member. Two such programs are:
Amex Offers: for holders of Amex-issued cards
Amex Connect: for holders of both Amex-issued and Westpac-issued cards, excluding David Jones American Express cards
Amex Offers is a program which provides a statement credit to your account for making an eligible purchase. Think of it as an instant cashback offer without having to deal with any paperwork.
Amex Connect encompasses Amex Offers. Not only are you able to receive great cashback benefits, it also provides deals and discounts on travel, dining, shopping and entertainment. Whether your card has been issued by a bank or through American Express themselves, Amex Connect is accessible to all Card Members. Simply register your card to access savings.
Not sure what card you have? This article will help.
Just keep in mind that some business, travel, government and prepaid cards are not eligible.
How Amex Offers works
Once you have registered your card and have logged in to either Amex Connect or Amex Offers, you can select any deals that you like, add them to your card, make the eligible purchase following the terms and conditions and then receive your statement credit.
Once you add the offer to your card and meet the offer criteria, Amex will then credit your account.
According to the terms and conditions, statement credits are processed within three working days but can take up to 90 days after the end of the offer to appear in your account. In my experience, however, statement credits have appeared within 48 hours or less of the purchase being made.
Adding an offer online is simple: click on the 'Save to Card' link, enter in your details and you're done. Once the offer is saved, you can still view all the terms and conditions on the 'My Offers' tab.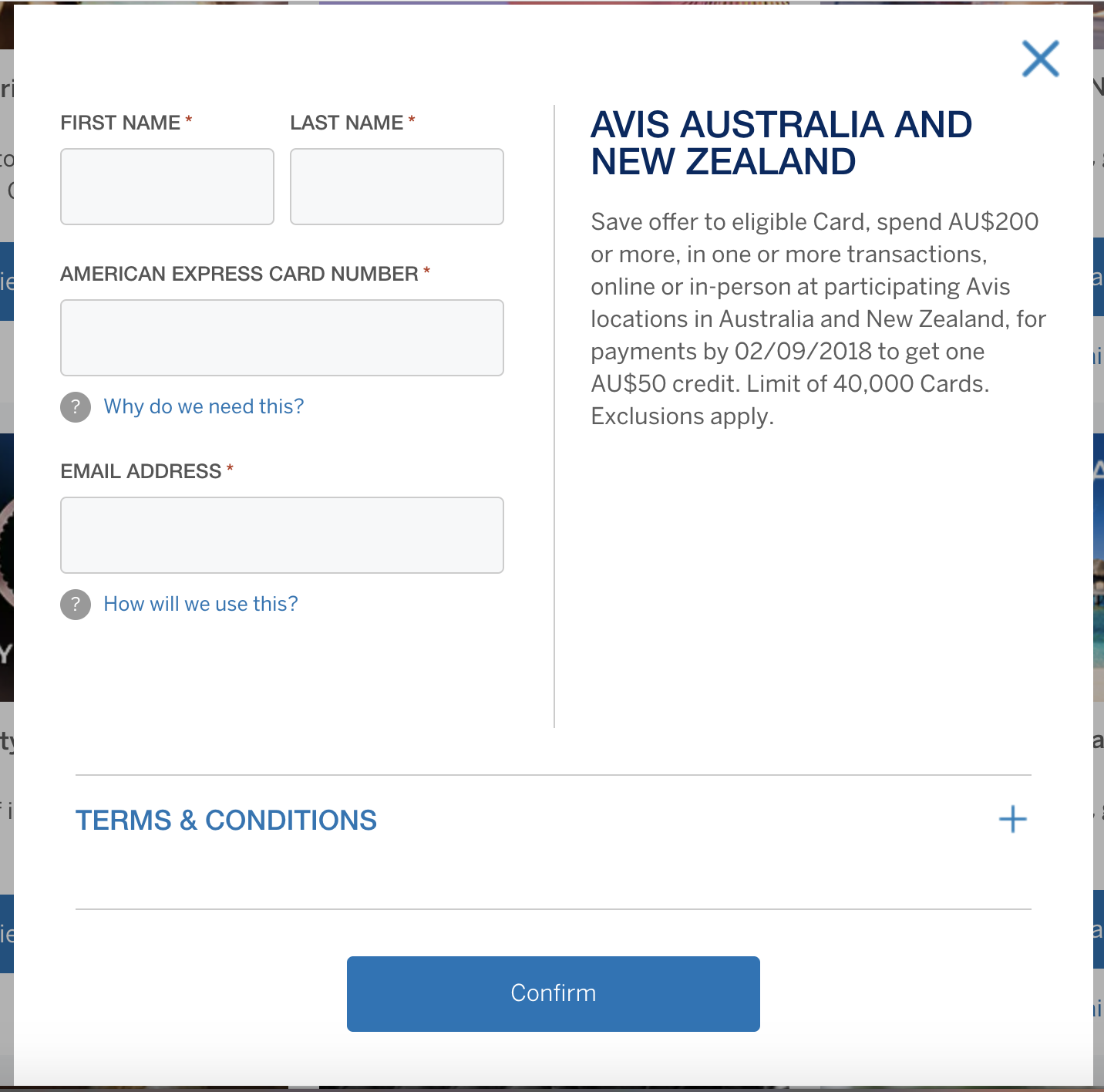 Alternatively, using the Amex app is just as simple. Open the app, check out the offers tab and select the offers that suit you. You can then access the 'My Offers' tab at any time to see the status of each offer has been saved.
Offers are redeemable instantly, so it pays to check what new offers are available before heading out to the shops or when purchasing anything online.
How Amex Connect works
Again, once your card is registered and you have logged on to Amex Connect, you can access any Amex Offers promotion as well as some travel, dining, shopping and entertainment discounts.
Amex Shop Small: Amex Offers on steroids
American Express also runs Shop Small, usually once or twice per year, where any American Express card can register for statement credits at small businesses that accept American Express.
A common Shop Small promotion offers a $10 credit on your account each time you spend $20 or more at up to ten different participating small businesses.
Summing up
American Express continues to try and innovate for the consumer, and with Amex Offers and Amex Connect they are providing an increasing number of deals to their customers.
Keeping an eye on the Offers section of the mobile app is an easy way to see where you can score some discounts in the form of statement credits.
But the usual rules of discount hunting apply—don't go overboard and spend more than you would have done anyway just because there's a deal!
Amex Offer: save 10-20% on flights with Tigerair, Singapore Airlines and Etihad
was last modified:
August 14th, 2019
by