Hilton Honors is offering an 80% bonus on purchased points until 7 June, which can be leveraged into cheaper Hilton Hotel stays.
This can represent good value for topping up points balances for specific redemptions—a 100% bonus is the best offer you'll usually see. Note, however, that these offers aren't usually great for buying points speculatively—you'll need to have a specific hotel stay in mind to compare buying points vs paying cash.
Current offer
The minimum points required to trigger the bonus depends on your individual account (some are showing from 1,000, 5,000 and 10,000 points) up to a maximum of 80,000 points (the maximum allowed per year excluding bonuses). The bonus brings down the cost to 0.5 US cents per point.
You should run the maths in advance and see if room redemption costs and availability will work for you to buy Honors points instead of paying cash.
Once you've clicked through, you'll need to sign into your account and the bonus will be visible.
Offer history
The usual price set by Hilton is 1 US cent per point, including taxes. Previously they have been sold for:
Date
Cost per point
(USD cents)
Notes
July-August 2018
0.5
50% discount (highest)
May-June 2018
0.5
100% bonus (highest)
February-March 2018
0.56
80% bonus
September-October 2017
0.66
50% bonus
March-May 2017
0.5
100% bonus (highest)
January 2017
0.55
80% bonus
September 2016
0.5
100% bonus
August 2016
0.66
50% bonus
July 2016
0.55
April 2016
0.5
February 2015
0.56
September 2015
0.57
May 2015
0.5
Average
0.55
Using purchased Hilton Honors points
With Honors switching up its redemption model in 2017, the best redemptions now lie at:
mid-tier properties like the DoubleTree by Hilton Hotel at Universal Orlando, Agra and Queenstown
luxury properties like Conrad Maldives, Tokyo and Hong Kong; Waldorf Astoria Hotels & Resorts; and Hilton Hotels & Resorts
properties located in touristy cities at touristy times, like the Hilton Barcelona and Hilton Imperial Dubrovnik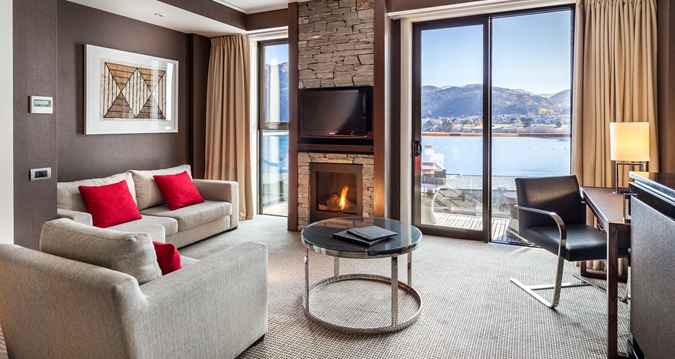 Hilton Queenstown Resort & Spa
Remember, if you're a Silver member or above, you'll get your fifth award night free on stays of five nights or more.
Bear in mind that points bookings come with booking flexibility and free refunds, so make sure you factor that in your price comparison.
Notable restrictions
You can purchase a maximum of 80,000 Honors points before bonuses each calendar year.
If you're a new member, there is a waiting period for buying points of either:
30 days after enrolment if your account reflects activity (a hotel stay or earning of points through a Honors partner); or
90 days with no account activity
You are able to pool points with ten other people of your choosing for free—and they don't need to live at the same address. You can transfer 500,000 points in a calendar year and receive four times that. This is a great way for couples and families to stock up on points.
Summing up
This deal works best if you have some specific travel plans in mind, and can check the paid rate of a Hilton at your intended destination vs what it would cost to buy and redeem points.
While the offer is particularly good, it's probably still not quite worth buying points speculatively without a specific use in mind.
I am personally not a massive Hilton loyalist. Don't ask me why, but there are only so many programs you can engage in, and Honors isn't one of them for me.
That being said, I'd love to hear how you guys are using these promotions. Please leave a comment if you find a great deal to redeem your points on.
Hilton Honors running 100% bonus on points purchases: best price
was last modified:
May 22nd, 2018
by
Hilton Honors running 100% bonus on points purchases: best price
was last modified:
May 22nd, 2018
by