The Hilton brand is looking to increase its footprint in Australia, with many Hilton-branded hotels having recently opened or are in the pipeline to open over the coming years. These include the newly opened Hilton Doubletree Hotel on the Perth Waterfront and the upcoming Doubletree Hotel in Fremantle and Hilton Hotel in Parramatta.
Back in 2018, The West Hotel, Australia's first-ever Curio Collection by Hilton hotel opened its doors in Sydney, ushering in a new era for this brand in Australia.
Located on Sussex Street, the hotel straddles between the traditional Sydney CBD and Darling Harbour. We had the opportunity to spend a night and tour some of the facilities.
Please note that this review took place during the COVID-19 period, and many of the hotel's features were not open at the time. In some sections, I have included images that were provided to me by the hotel.
The West Hotel Sydney location & our first impressions
The West Hotel Sydney is located at 65 Sussex Street in the Sydney CBD. It is conveniently located such that both Darling Harbour and CBD attractions like Circular Quay and the Royal Botanic Garden are within walking distance.
When being dropped off by car, the entrance to the hotel can be quite obscure, and I had to walk up and down the footpath in front of the hotel looking for the entrance door before finally locating it.
There also isn't a convenient place for a taxi or rideshare to stop when dropping you off, so make sure you are ready to do a 'grab and leap' from your car to the footpath, as stopping in front of the hotel is not a legal move.
The entrance to the hotel is along a narrow corridor leading to the reception area. There is a glass ceiling that provides an inviting natural light as you walk into the hotel, but I assume on overcast days, the reception area could look quite dark.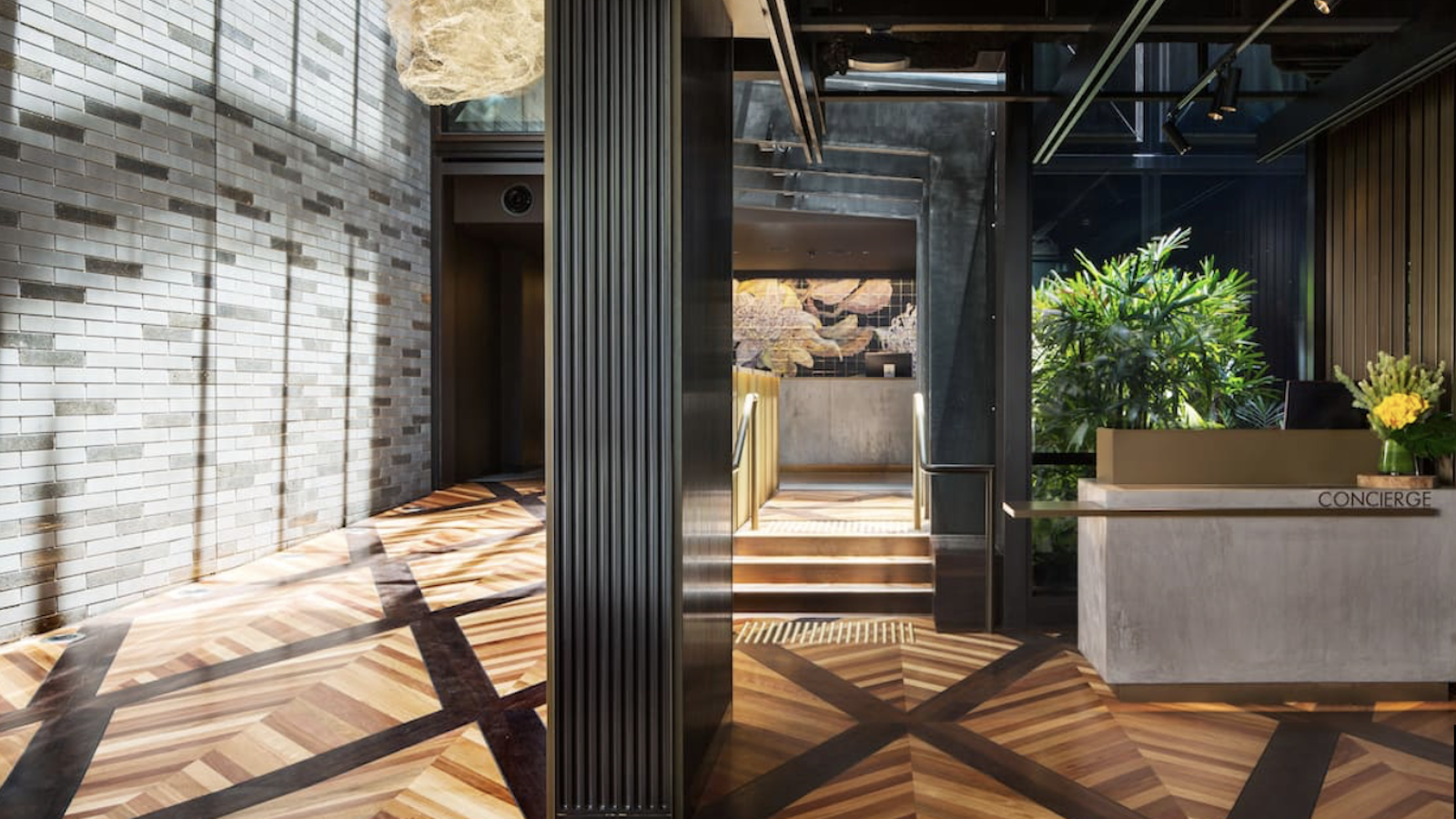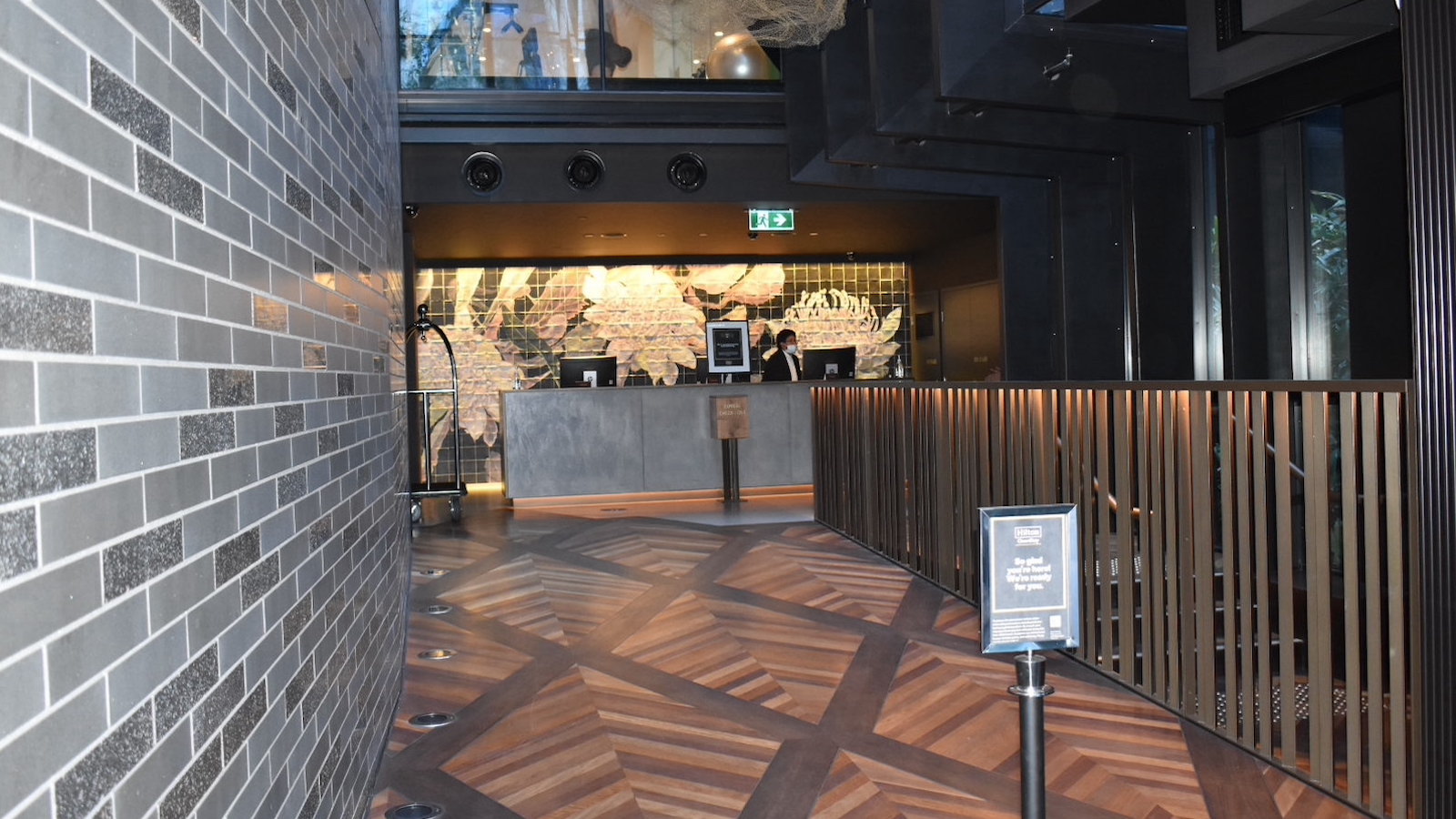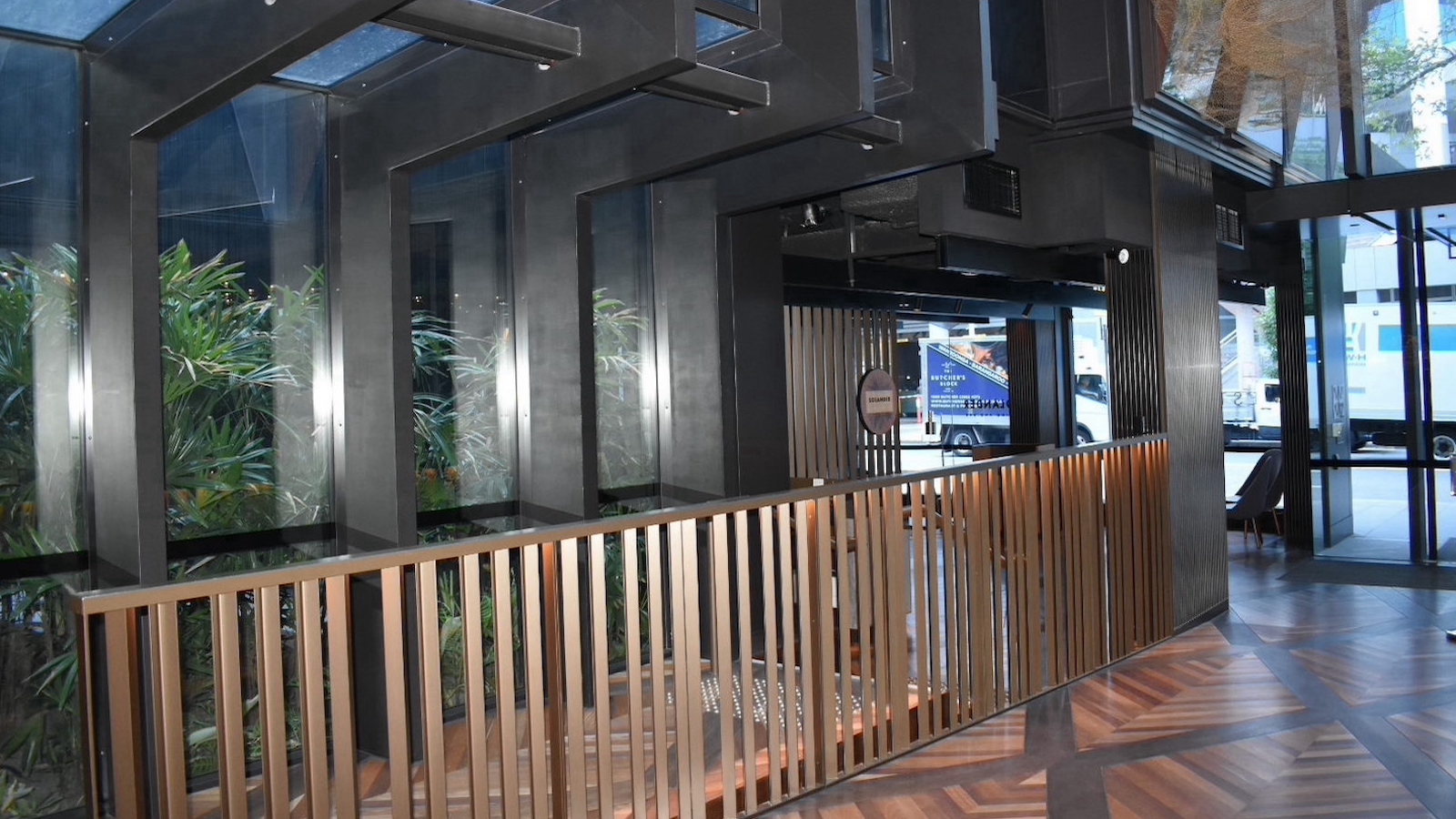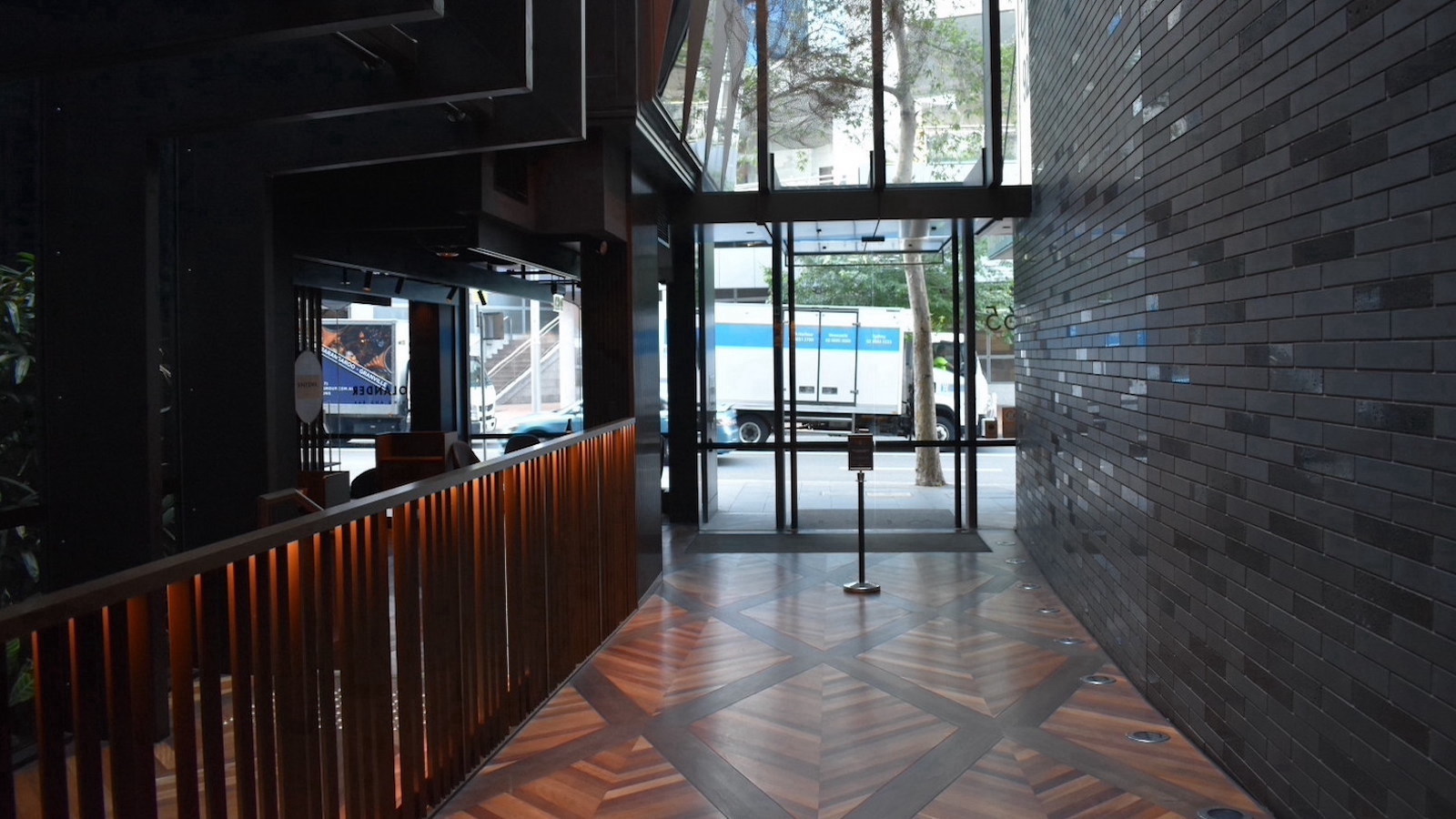 As you make your way to the reception area, you can clearly see the greenery of the atrium area located behind the Solander Bar, providing a very earthly and casual feel to the hotel.
What are The West Hotel Sydney rooms and suites like?
The hotel features 182 designer rooms and suites. I was lucky enough to be upgraded to a Sussex Suite, but was also able to check out a Barangaroo Suite and a Banksia Deluxe Room.
Sussex Suite
The West Hotel suites are all located on the top floor of the hotel and are 46 sqm in size.
My first thought when entering my suite was how much natural light was emanating around the room. Even though my room was facing the east, it was still able to capture plenty of the early afternoon sun.
A separate living room with a lounge and dining table initially greets you and a bedroom behind the living room separated by an open partition, helps to give the room a very open and spacious feel.
The suite also has a workspace with integrated ports for those looking to do some business.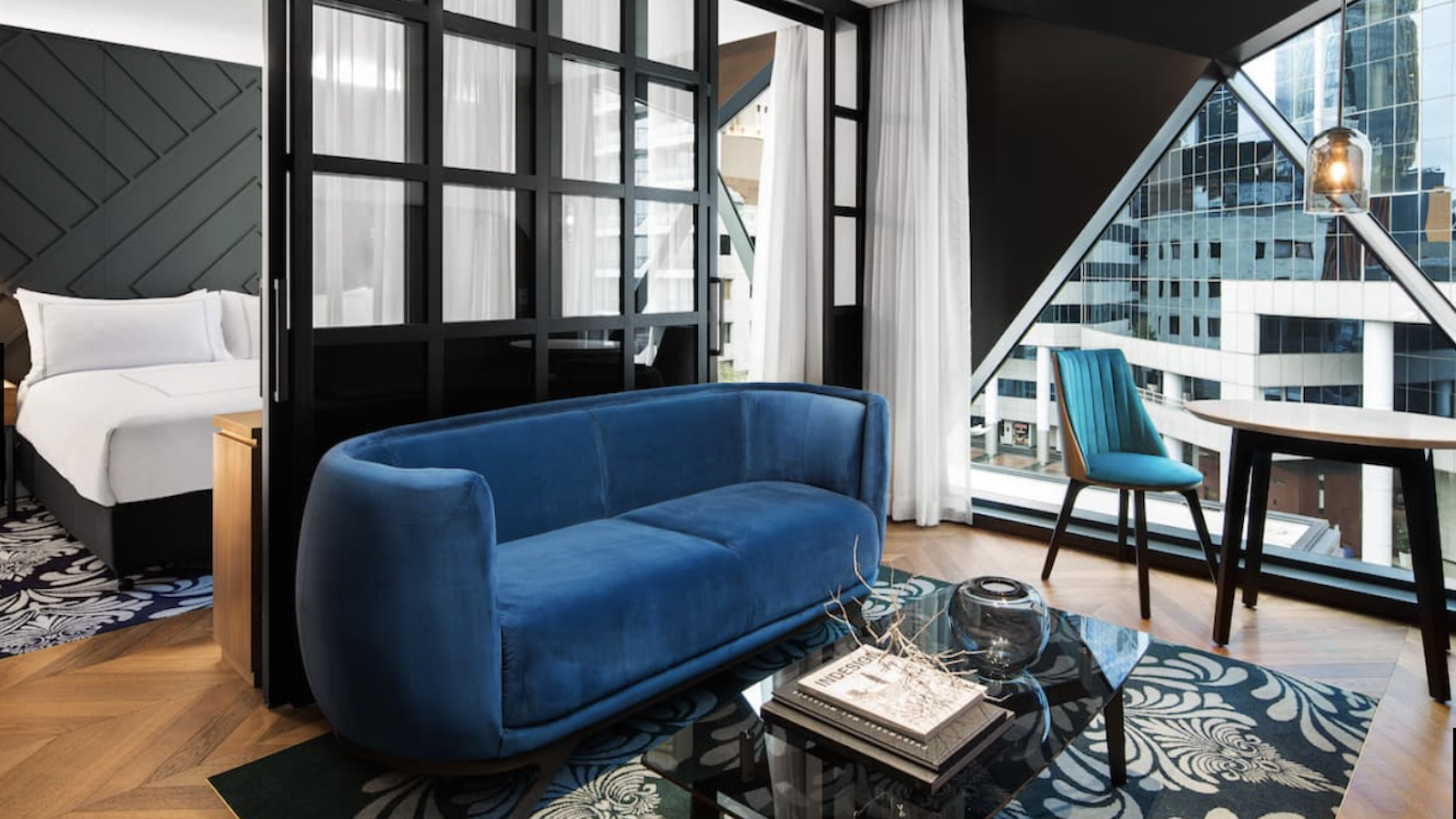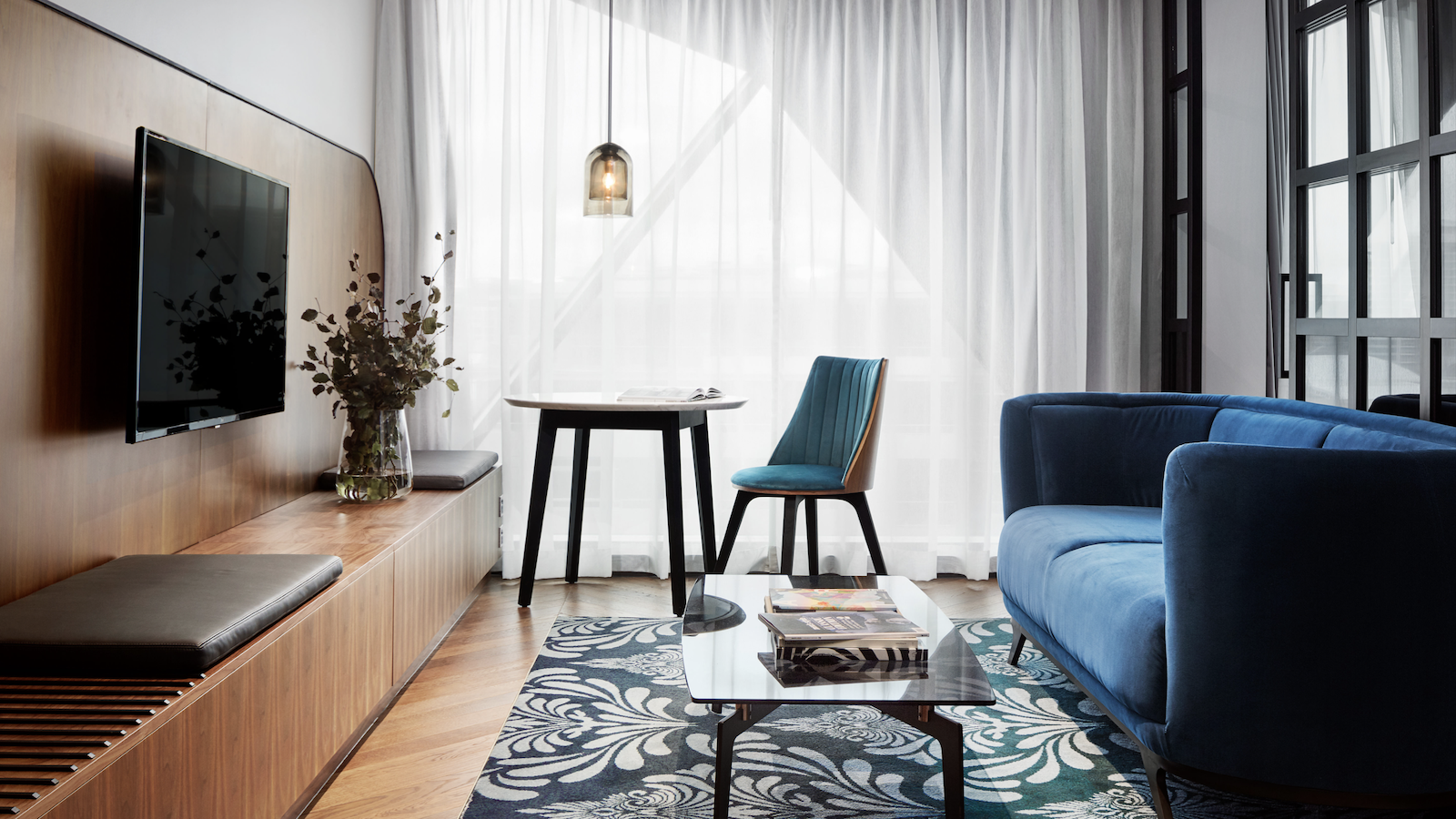 Each suite contains a bathroom with a generous sized bath and a 'walk-in' shower as well as Kevin Murphy bath amenities. Terry-towel bathrobes were also made available, which were very comfortable to wear. Slippers were also provided.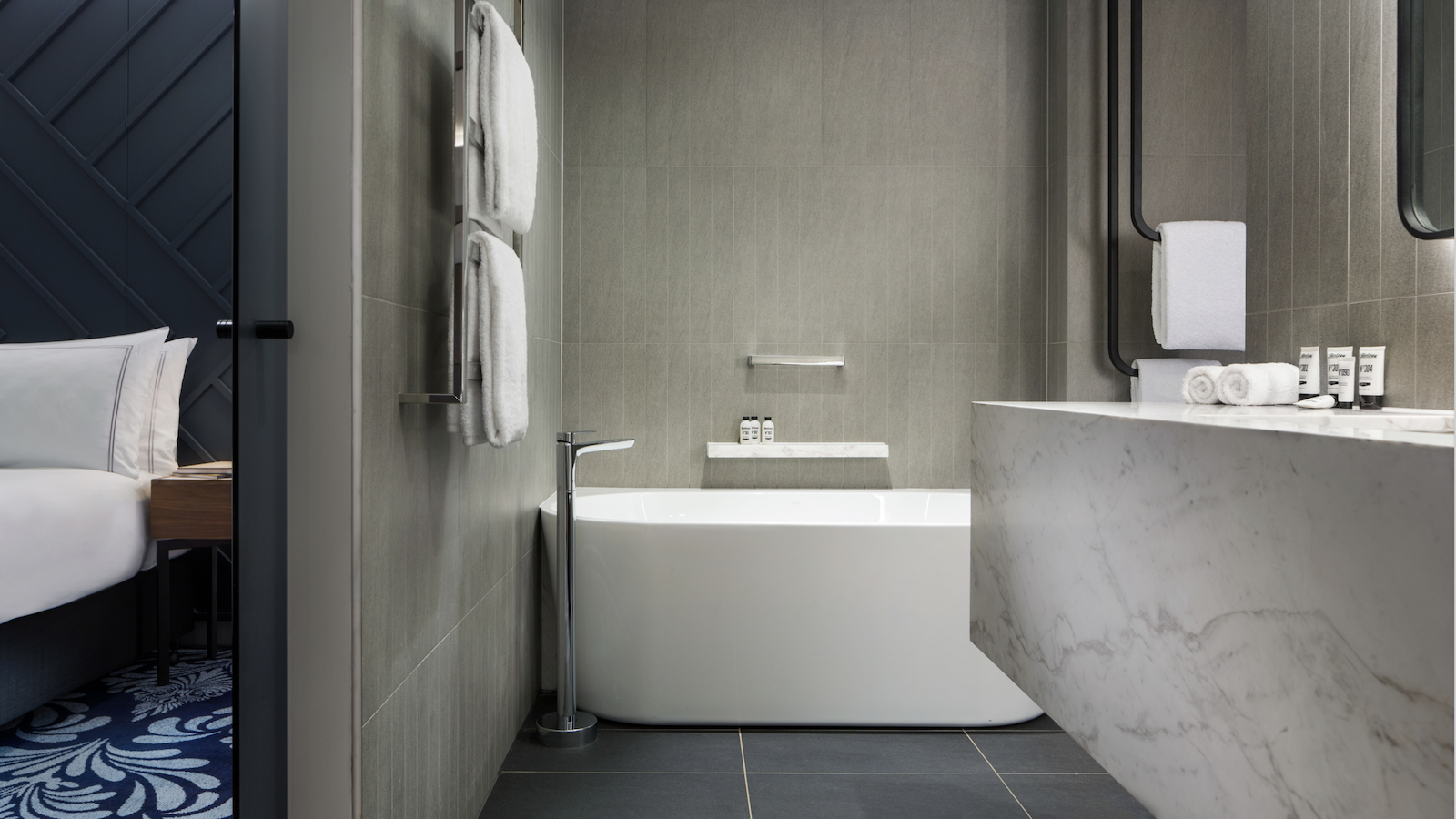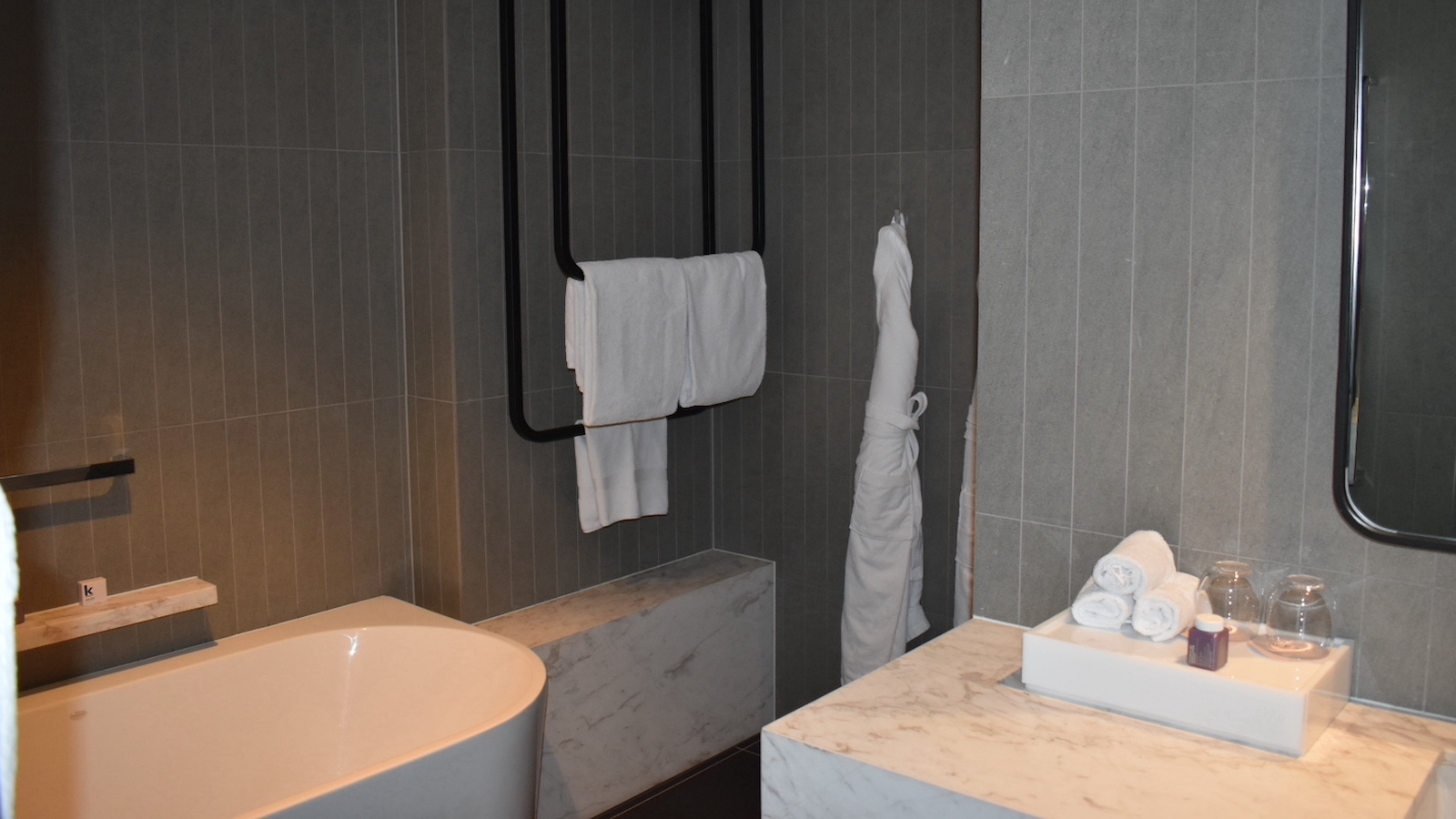 There were two 49-inch HD smart TV's available, one in the living room and another in the bedroom. I found it very easy to project some Youtube videos from my iPad onto the TV using Google Chromecast.
The suite also comes with a capsule-style coffee machine, as well as a complimentary mini-bar.
Banksia Deluxe Room
The Banksia Deluxe rooms are located on levels 2 and 4 of the hotel and are all city-view facing.
They are a standard-sized room, with a narrow entry, a bathroom to the side and opening up to the main bedroom area. Aside from their smaller size, the rooms contain many of the features of the more premium suites, including a 49-inch smart TV, a capsule-style coffee machine and a workspace with integrated ports.
Missing is a complimentary mini-bar however, complimentary water and snacks are available. Also missing is a bath, but for many, the 'walk-in shower- is the preferred choice anyway.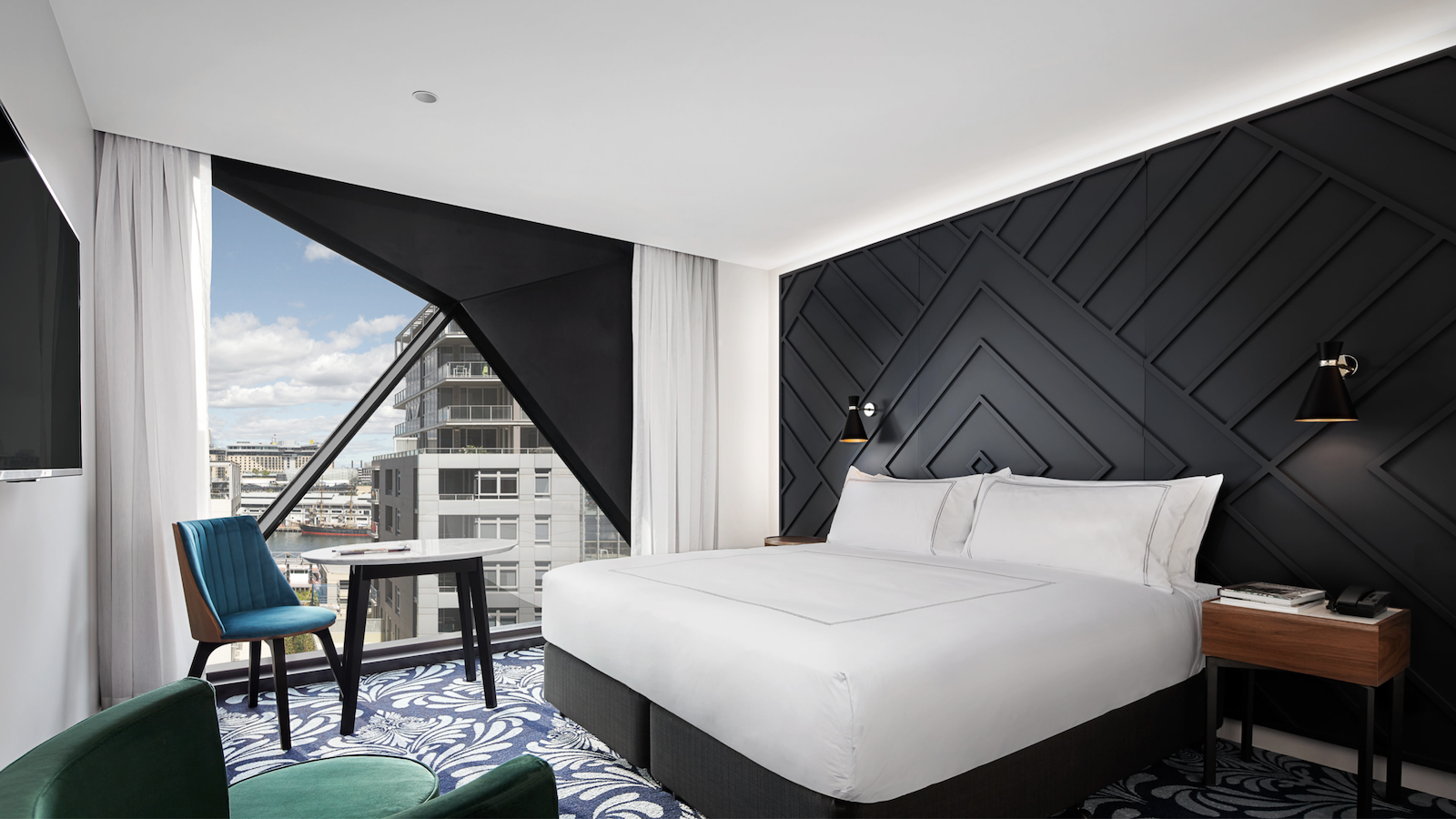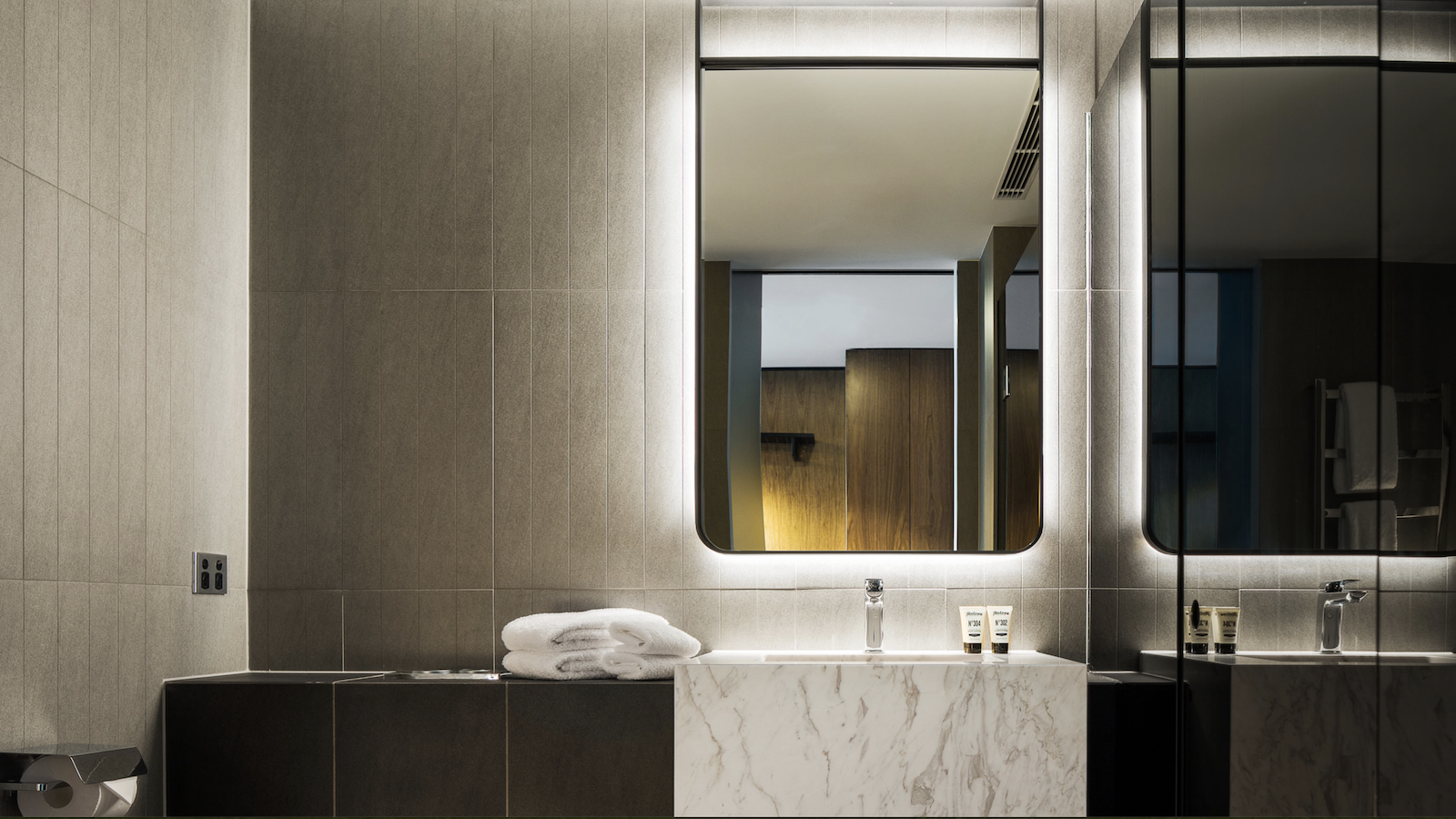 What amenities does The West Hotel Sydney have?
Fitness amenities
Unfortunately, due to COVID restrictions, the gymnasium was closed on the day that I visited, so I was not able to see it in person.
In normal times though, the gym is open 24 hours and is surrounded by windows from both the east and west, allowing for plenty of natural light to seep in.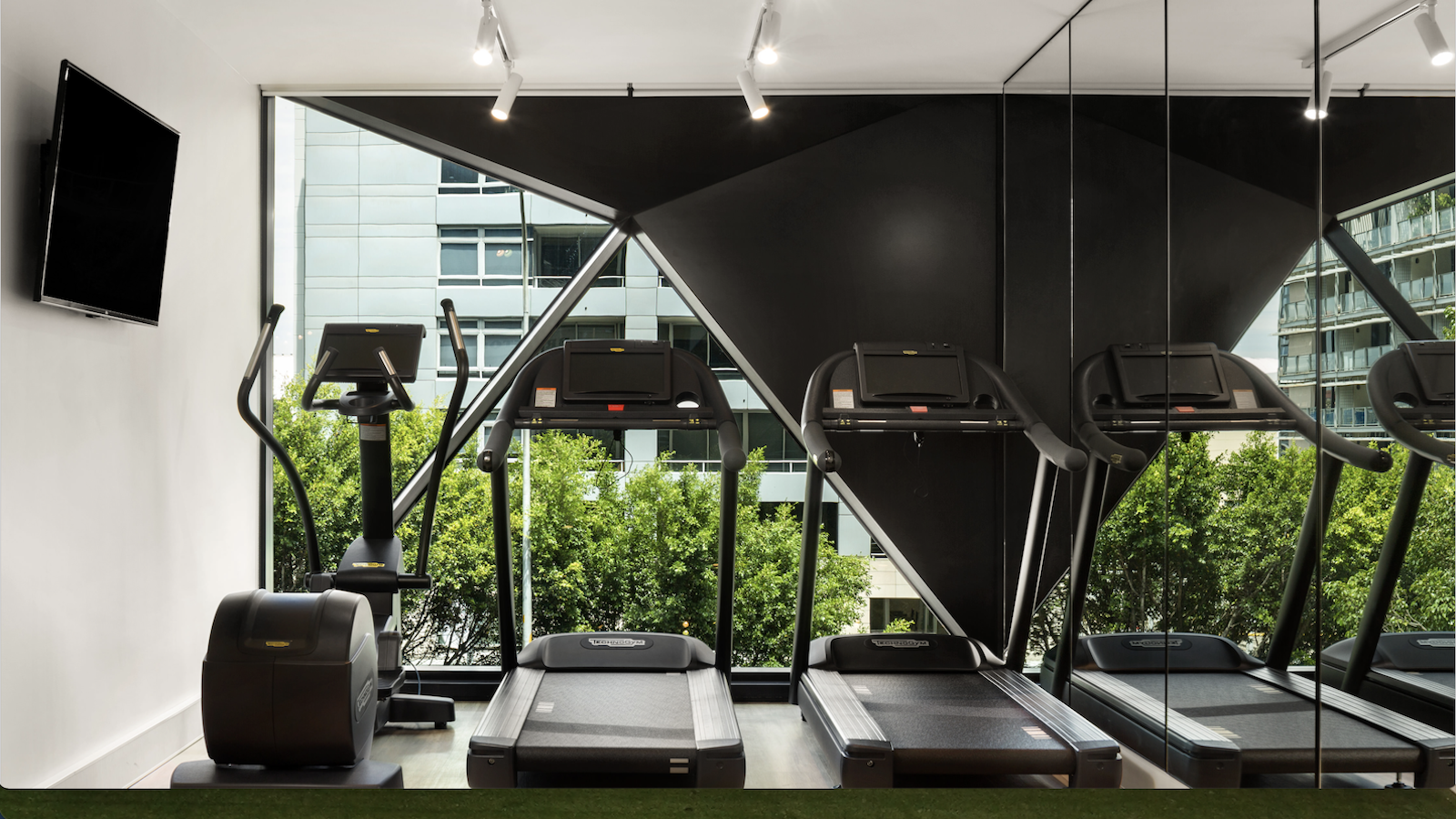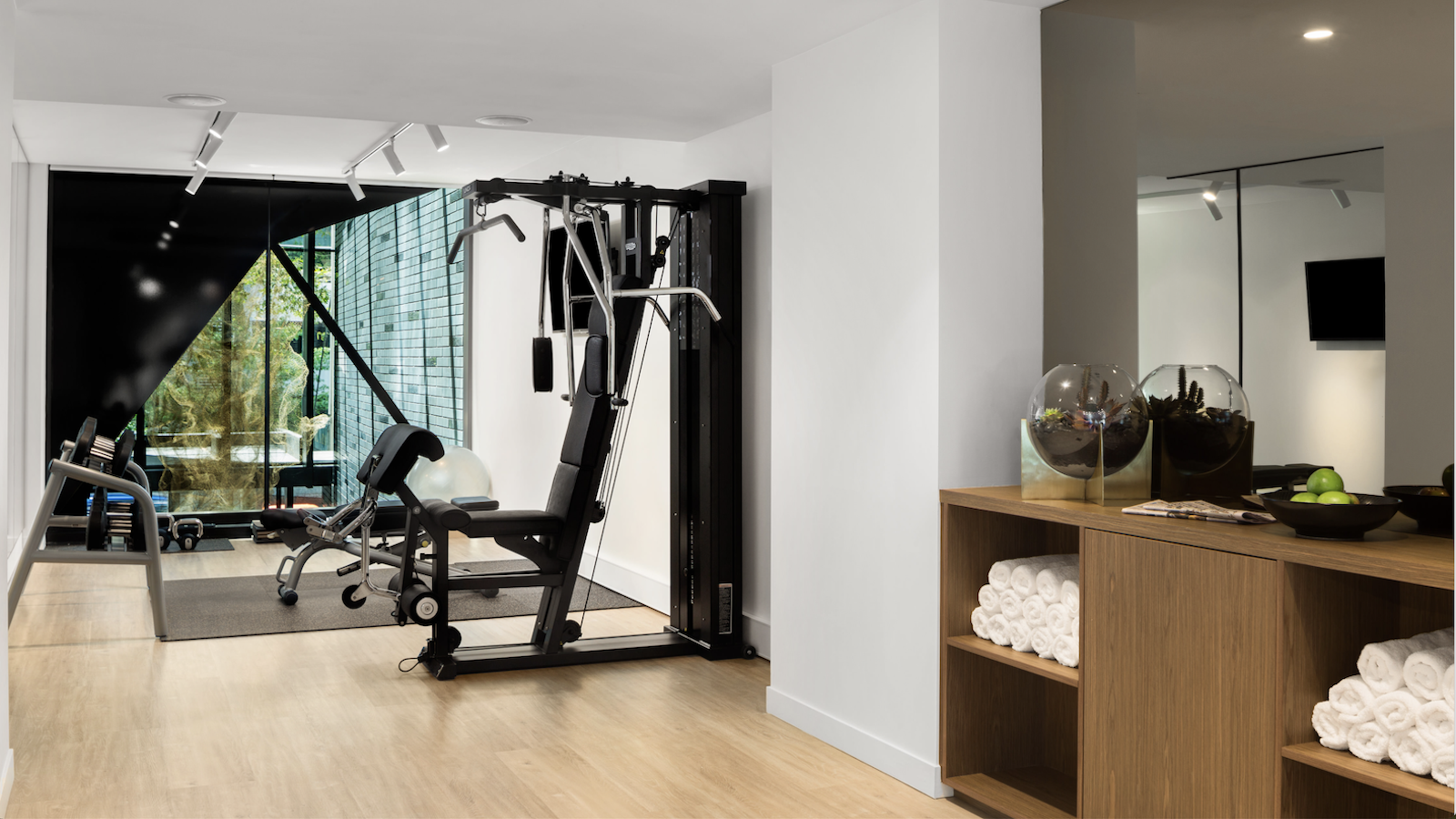 The gym includes a cross-trainer, bike, treadmills and free-weights. Towels and water are provided on a complimentary basis.
Hotel dining
Again, due to COVID restrictions, the Solander Bar and Dining areas were both closed to the public on the day of my visit.
Solander covers the bulk area of the Ground Floor of the hotel and has been set up such that the area is clearly separated between the bar area for those looking for some drinks with mates or business colleagues, and a dining area for those looking for dinner and restaurant-style service. These areas are able to be separated off with a sliding partition.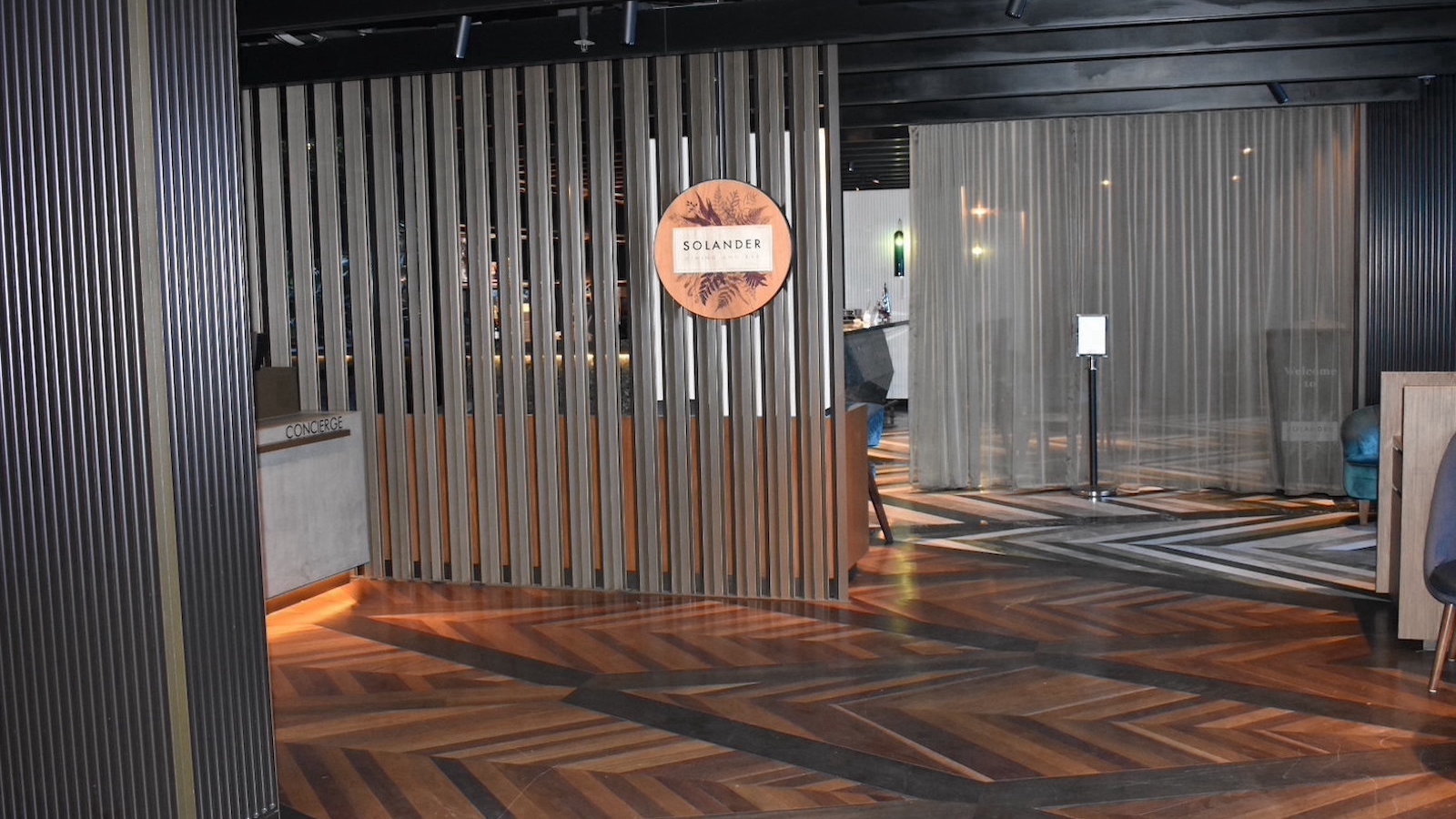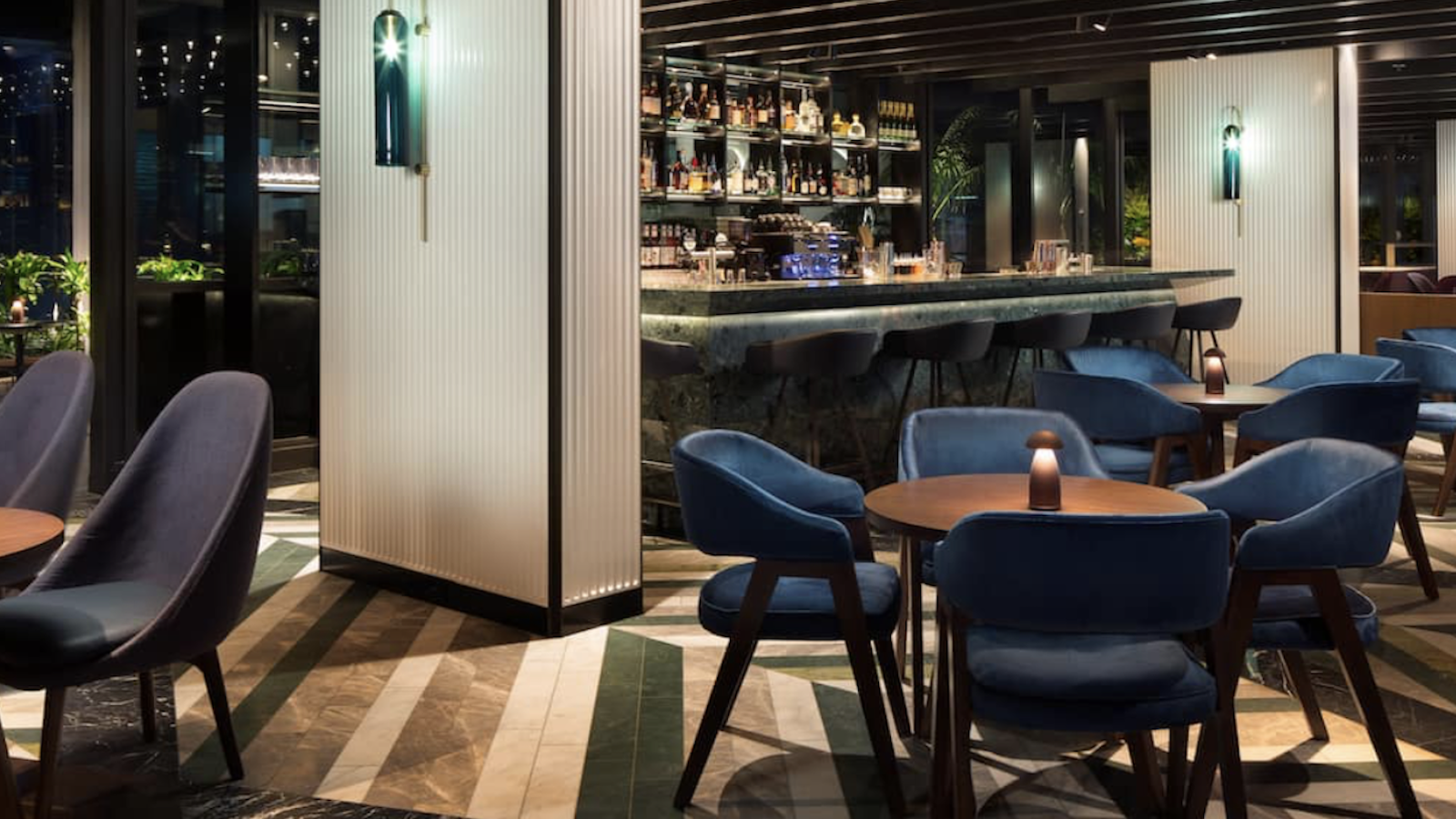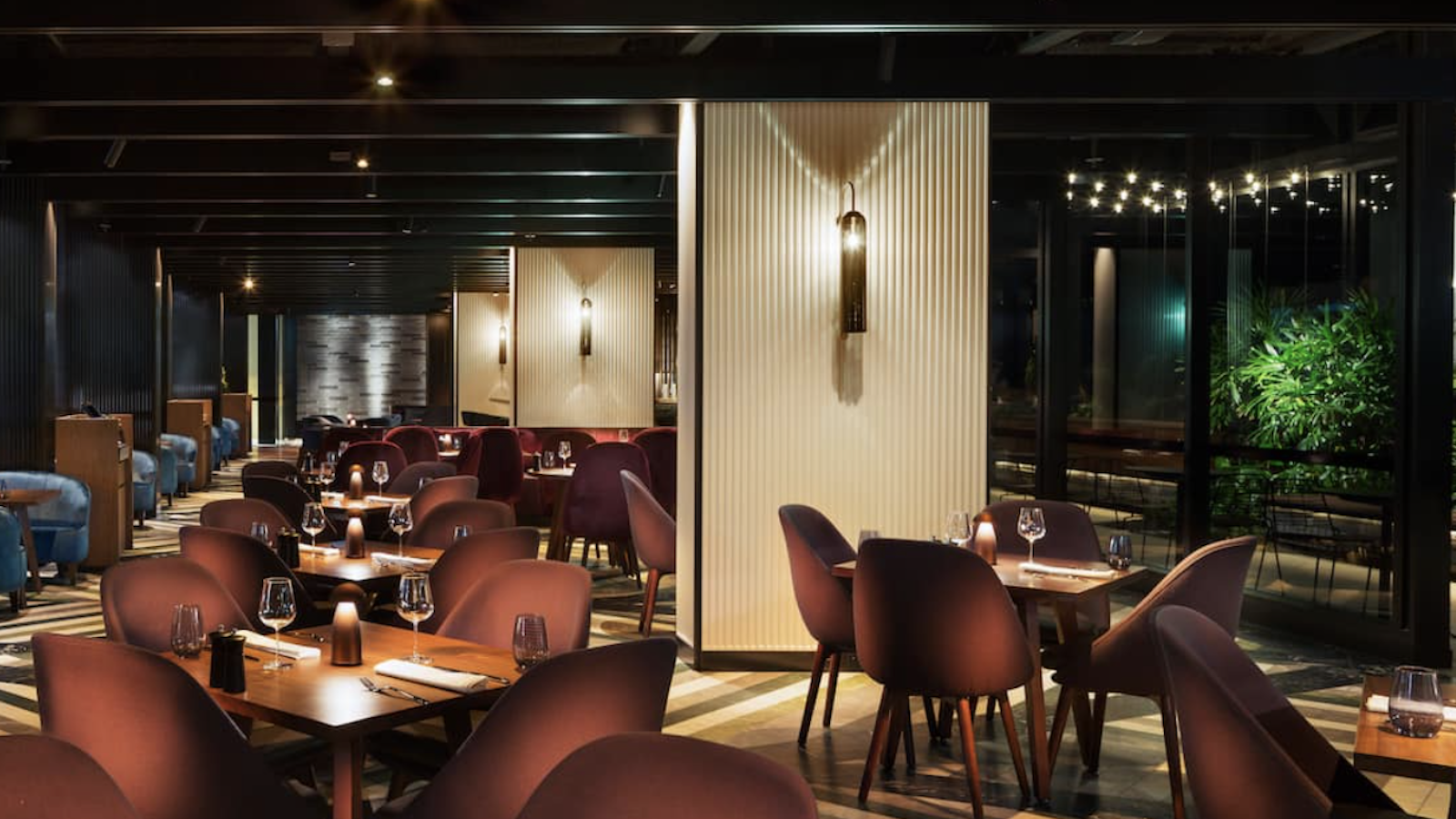 The bar offers bespoke botanical-inspired cocktails, no-alcohol cocktails and a range of Australian and international spirits, wines and craft beers.
It also includes an open-air 'jungle' atrium surrounded by green foliage and sparkling festoon lights. The idea is to create a relaxing oasis where guests can have a drink, work or relax and escape the hustle and bustle that is the Sydney CBD.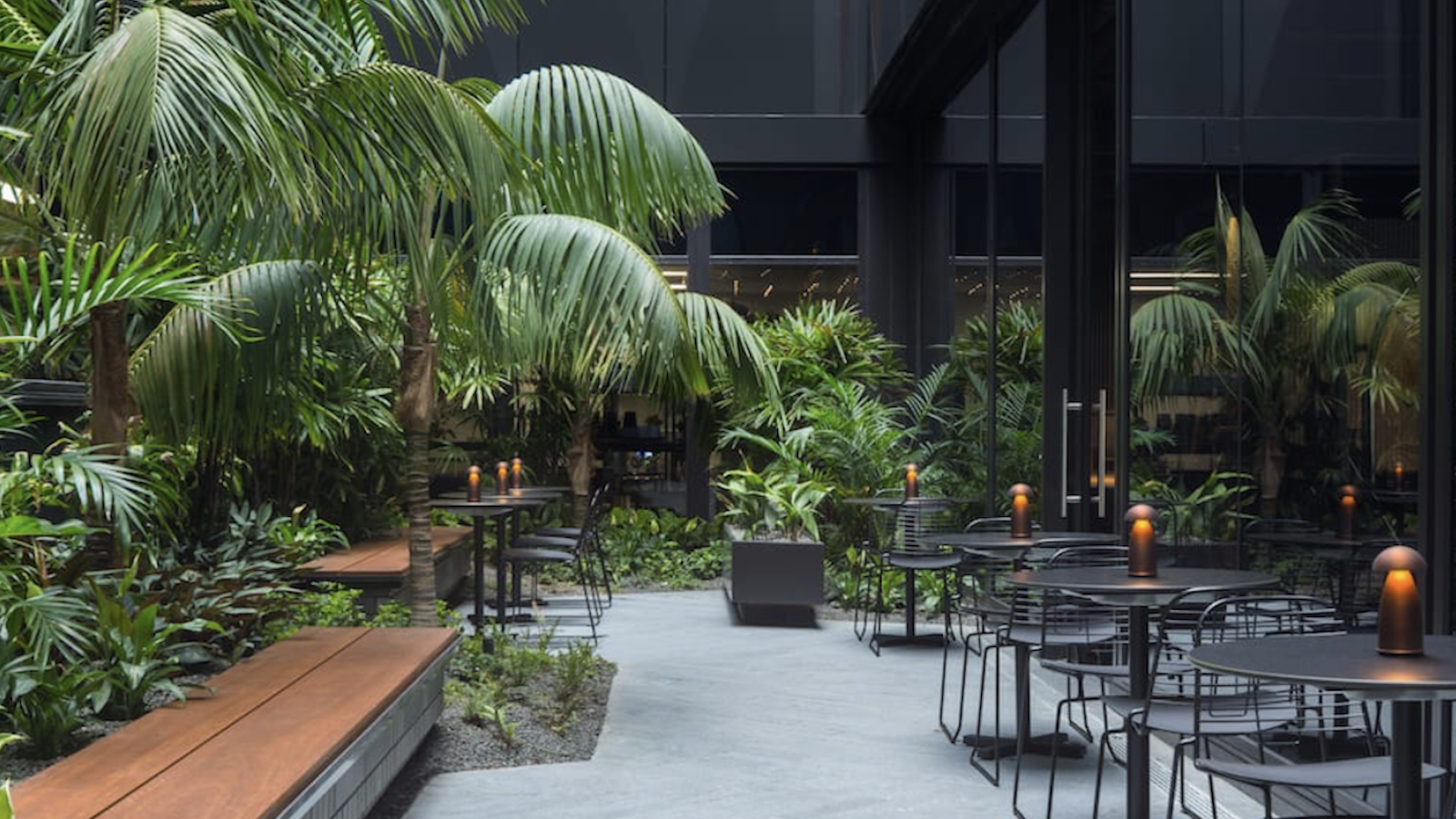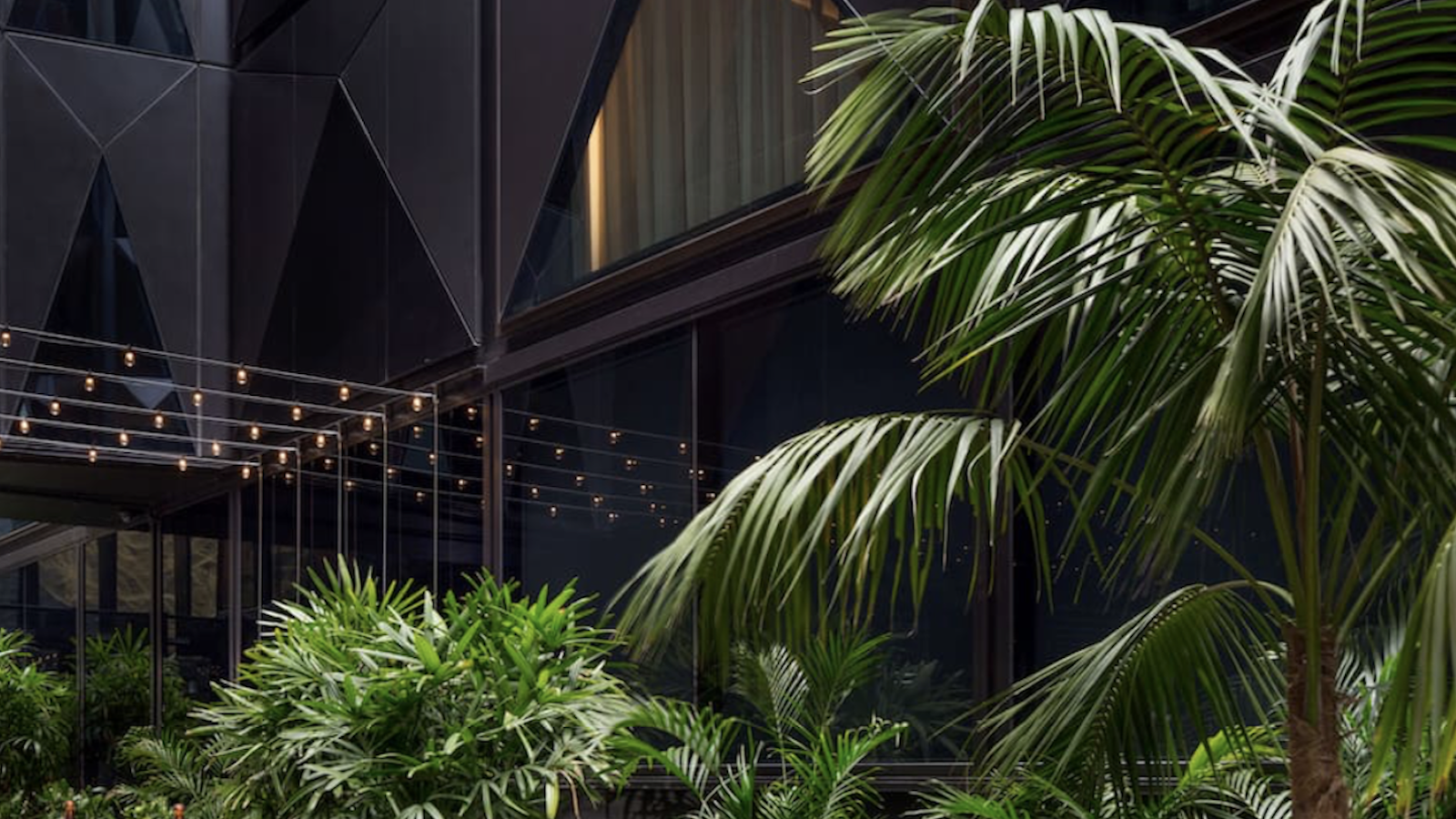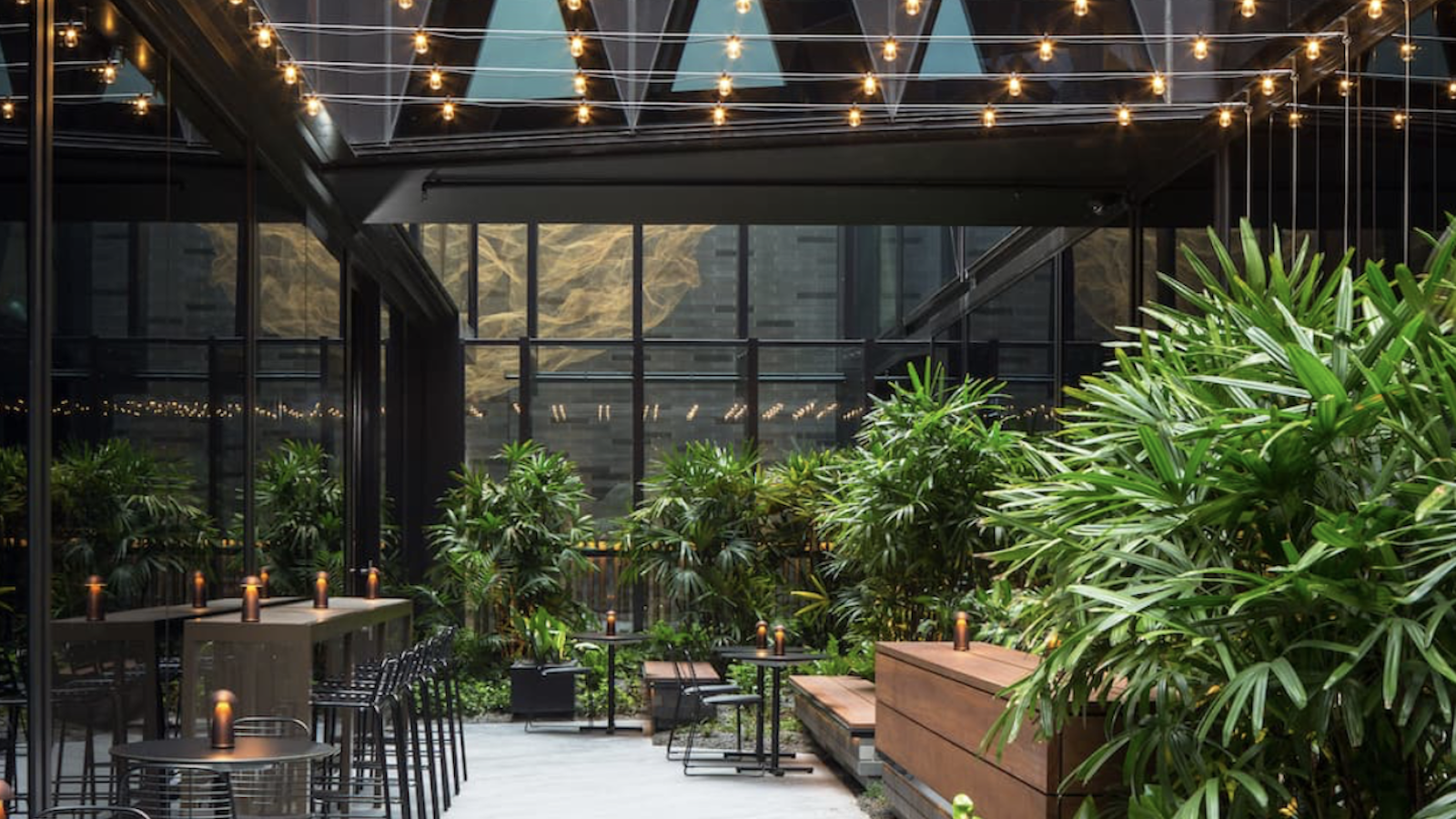 Hotel lounge
The West Hotel does not have an Executive lounge offering.
How can I book The West Hotel Sydney with points?
Since The West Hotel Sydney is part of the Hilton Hotels group, you will be able to use Hilton Honors points to book a stay. You may also transfer points from American Express Membership Rewards (MR).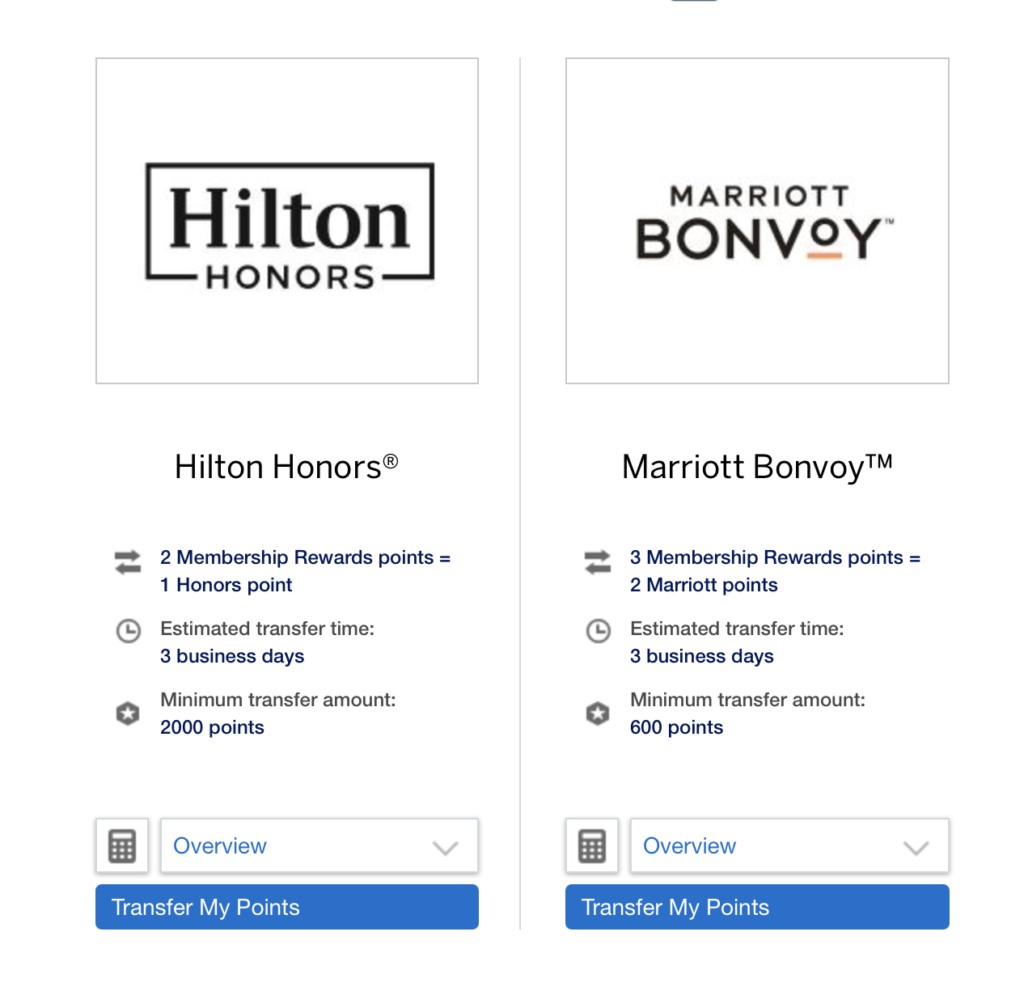 Hilton Honors removed their reward chart and subsequent hotel categories a number of years ago, therefore, to determine the number of Honors Points you need for a hotel night, you need to login and do a dedicated search.
I conducted a search for mid-week at both non-school holiday and school holiday periods to gauge the points needed at different travel periods. Given this hotel caters more to the business segment, it did not surprise me that school holiday periods actually came in cheaper.
During a mid-week off-period, reward rooms start from 30,000 Honors Points per night for a King Acacia Room, up to 124,000 Honors Points per night for a King Bangaroo Suite.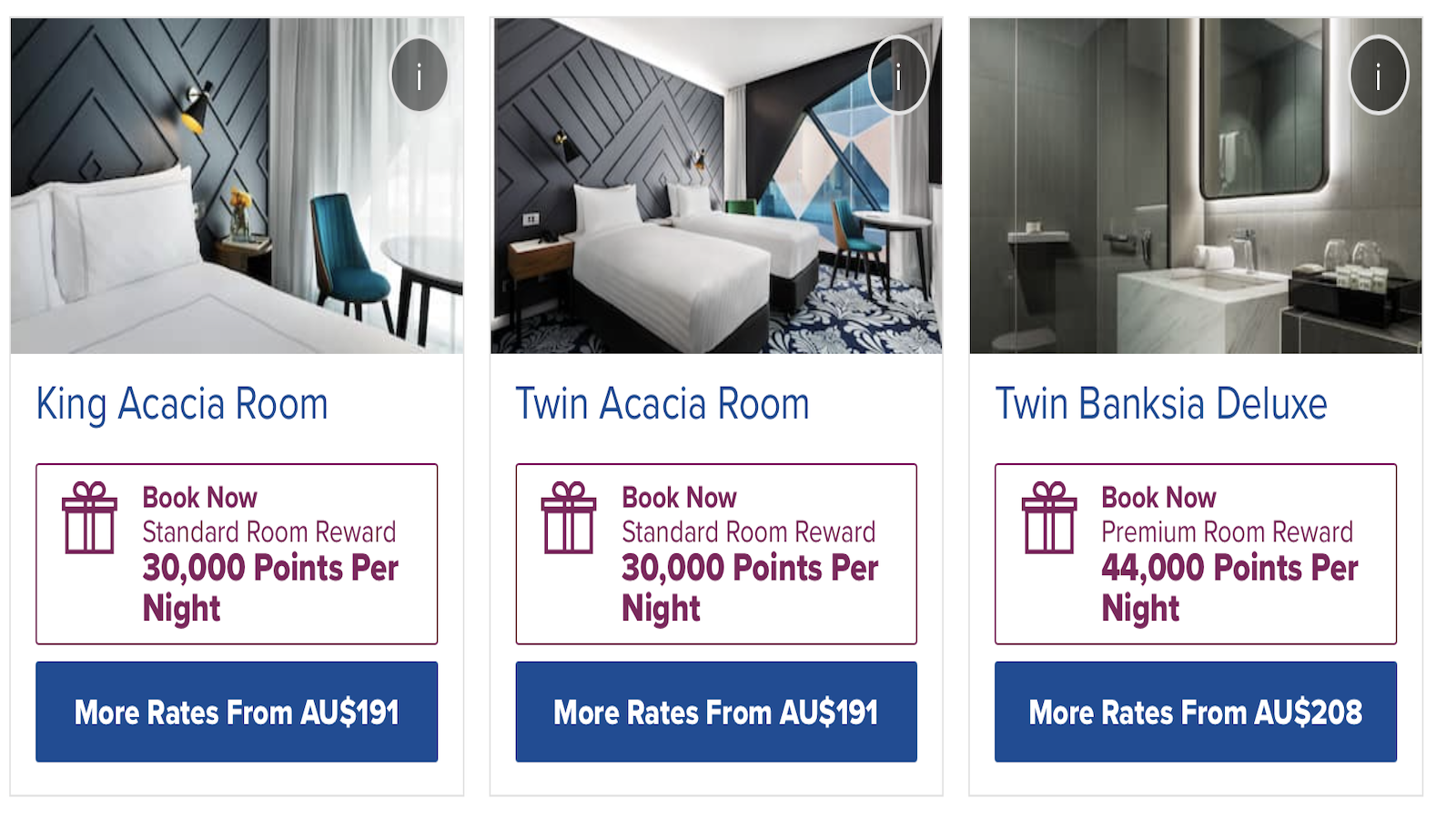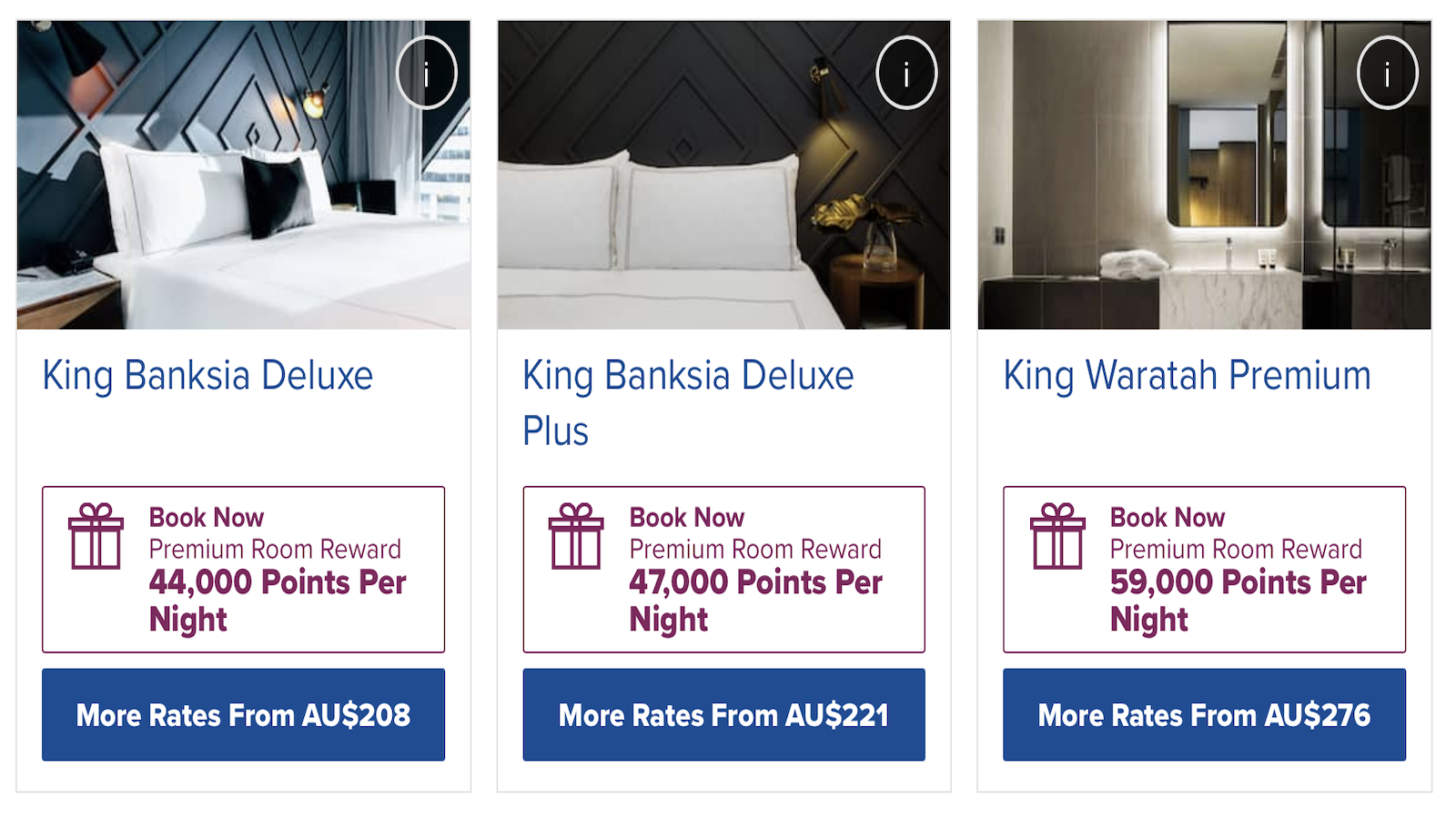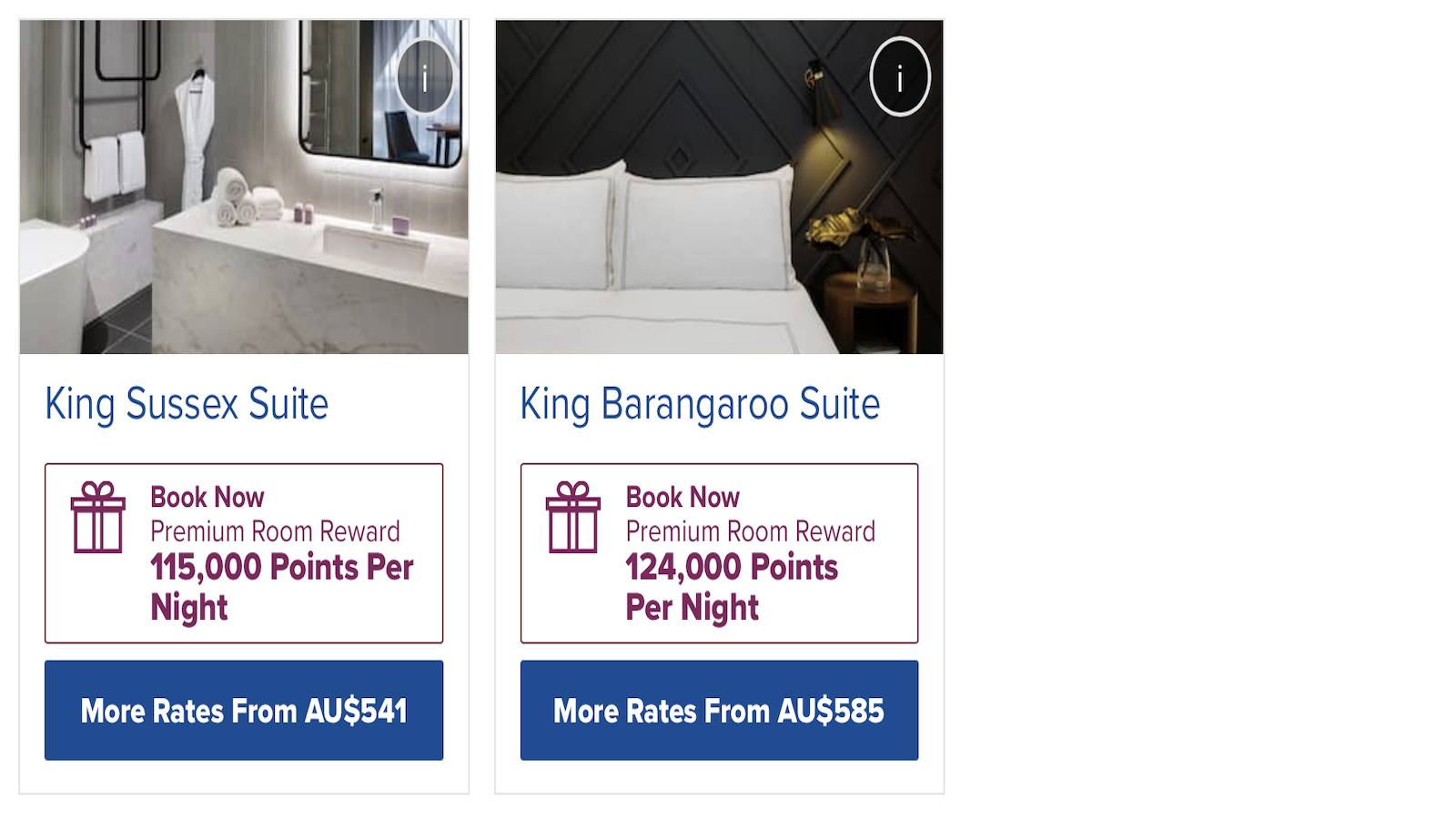 During mid-week periods, the cost of a reward night is slightly higher. A King Acacia Room will set you back 46,000 Honors Points per night, up to 133,000 Honors Points per night for a King Bangaroo Suite.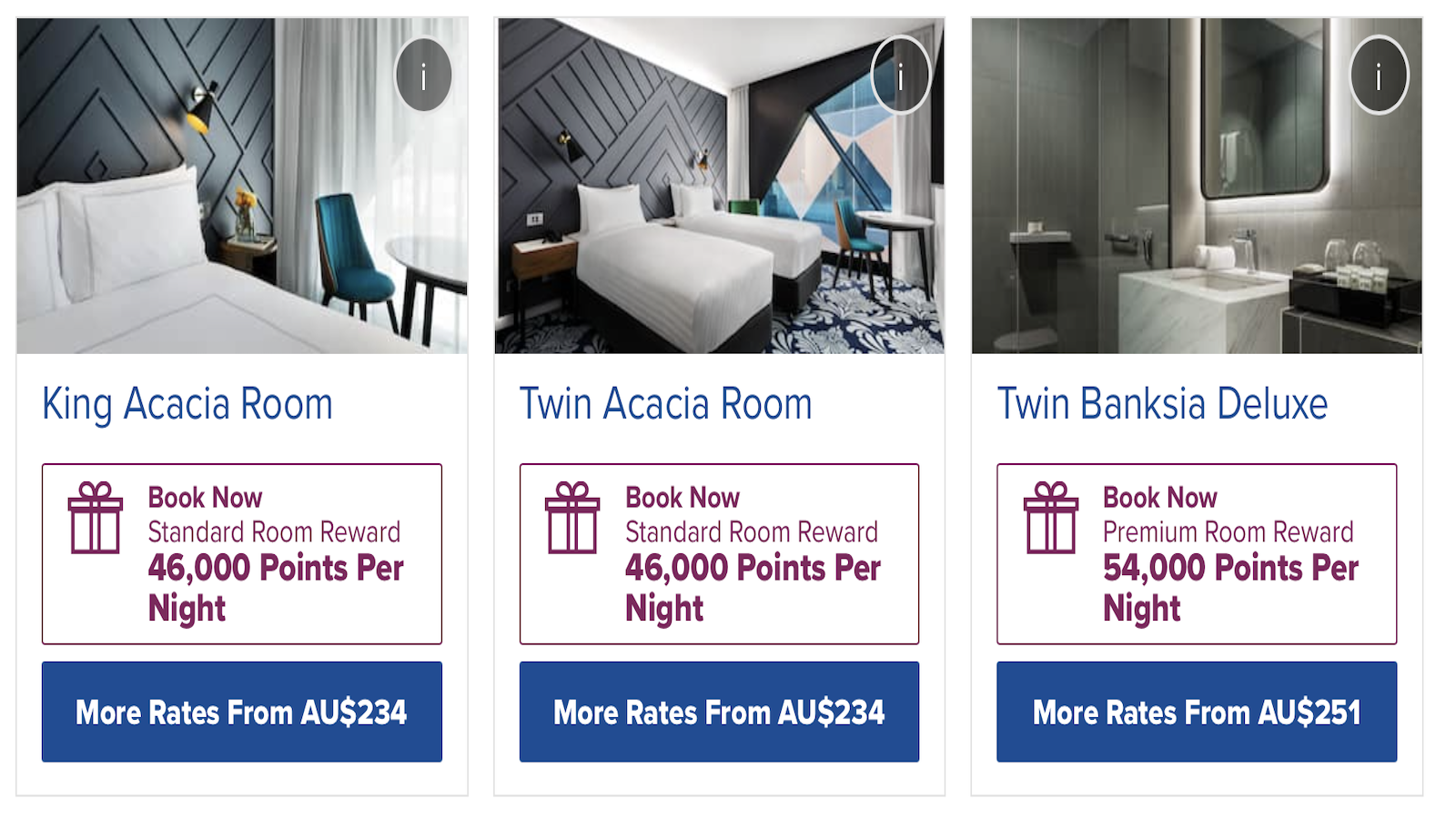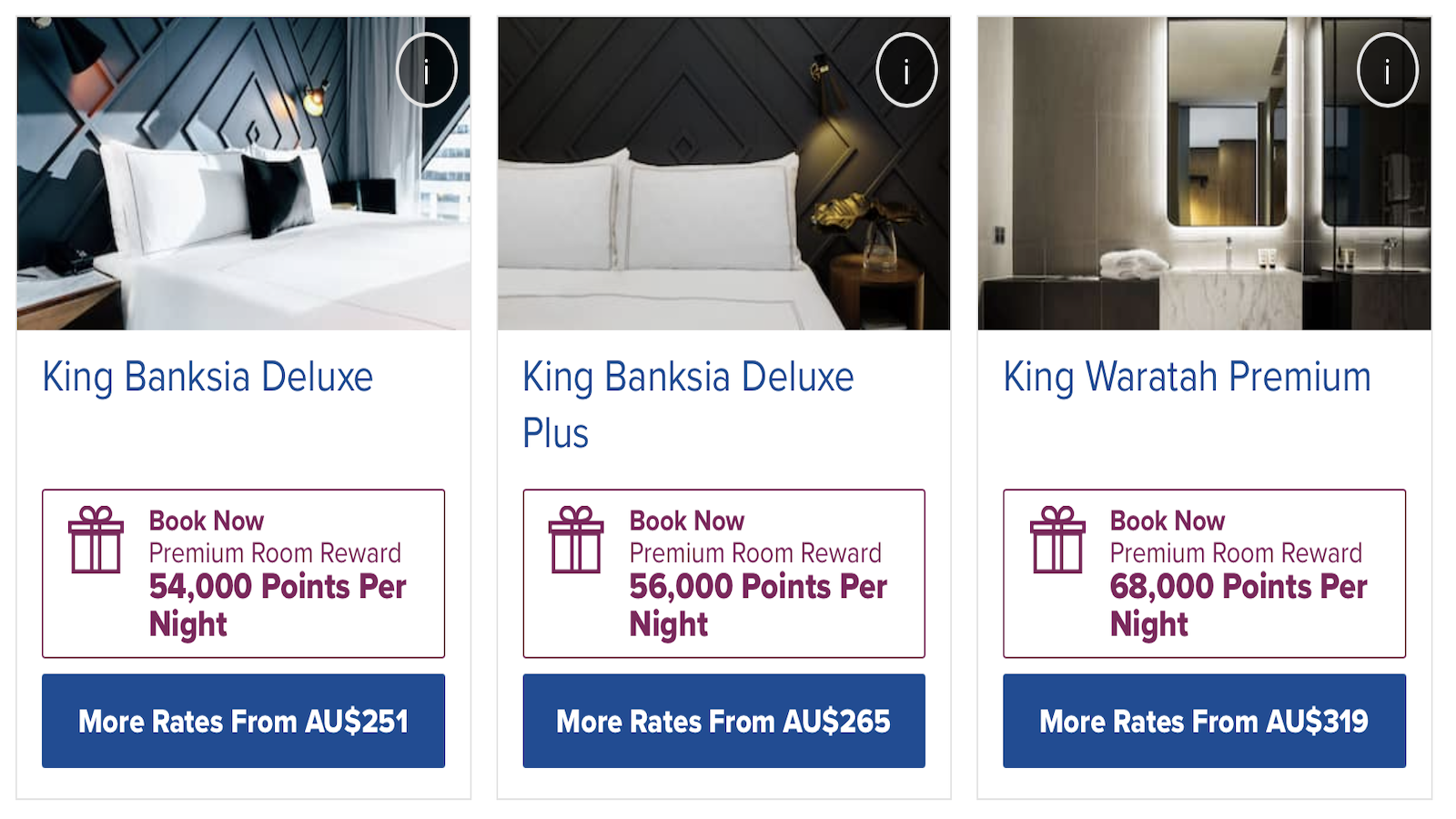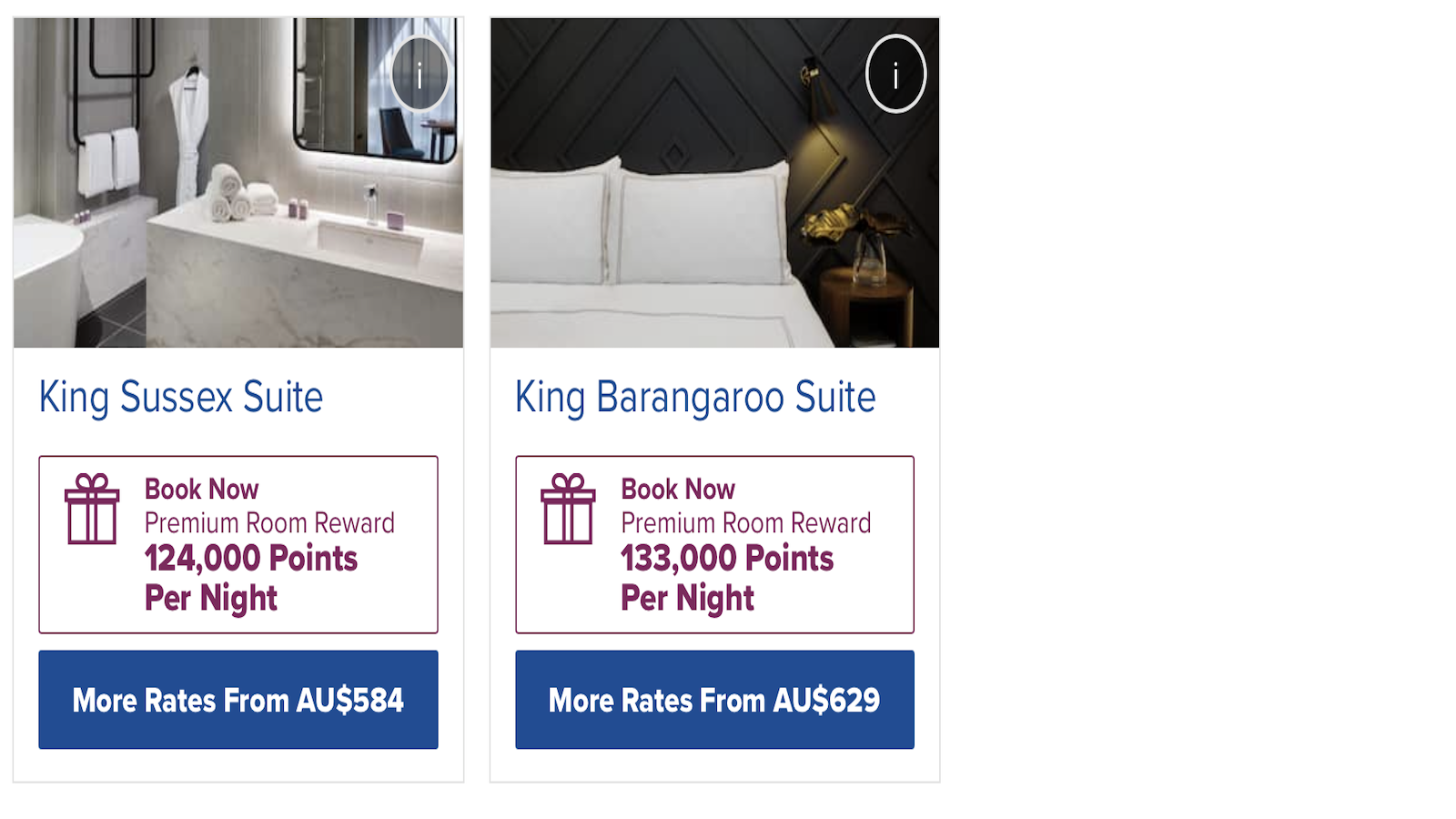 Summing up
Overall, it was a very comfortable stay at the West Hotel Sydney. The hotel is conveniently located within walking distance of many of Sydney's main attractions and has a very modern and fresh feel to it.
The rooms including all the required amenities and the offer of complimentary water and snacks goes above and beyond many of its competitors.
The Solander Bar and Dining area would offer a very welcoming area to indulge in drinks and food, especially if you take advantage of the outdoor open-air 'jungle' atrium, which is a welcome break from the concrete jungle of Sydney.
The hotel is one of two Hilton branded hotels in the Sydney CBD for those Hilton Honors members looking to earn or redeem Honors Points.
West Hotel Sydney, Curio Collection by Hilton
was last modified:
June 20th, 2023
by