Do you live in or near Sydney, Melbourne or Brisbane and have a stash of Qantas Points that you don't know what to do with? Here are some ideas to get maximum value out of your points balance!
With a some healthy Qantas credit card bonus offers, you'll be well on your way to one of these redemptions soon!, you'll be well on your way to one of these redemptions soon!
In this post, I focus on Business and First Class redemptions, as they give the most per-point value.
All figures quoted are for one-way travel.
1. Qantas Business Class to Auckland for 41,500 Qantas Points
During normal scheduling, Qantas has numerous daily flights from Sydney, Melbourne and Brisbane to New Zealand's largest city. Just over half are run by Boeing 737s. They have the same recliner Business Class seat that you would find on a domestic flight within Australia.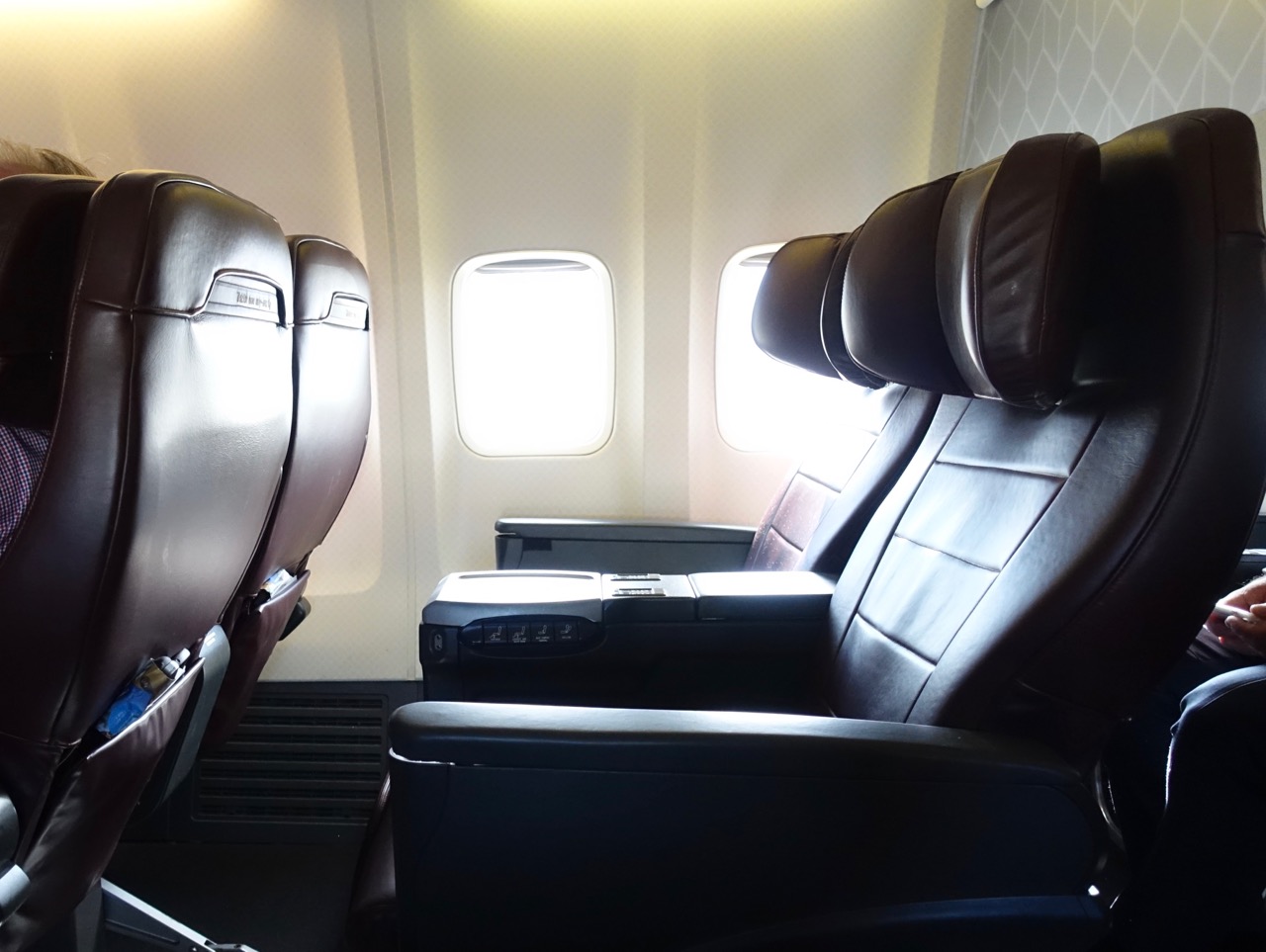 However, some flights have the upgraded Airbus A330. They feature direct aisle access for all passengers and a lie-flat seat. That's useful in case you wanted to take a nap on the short hop across The Tasman.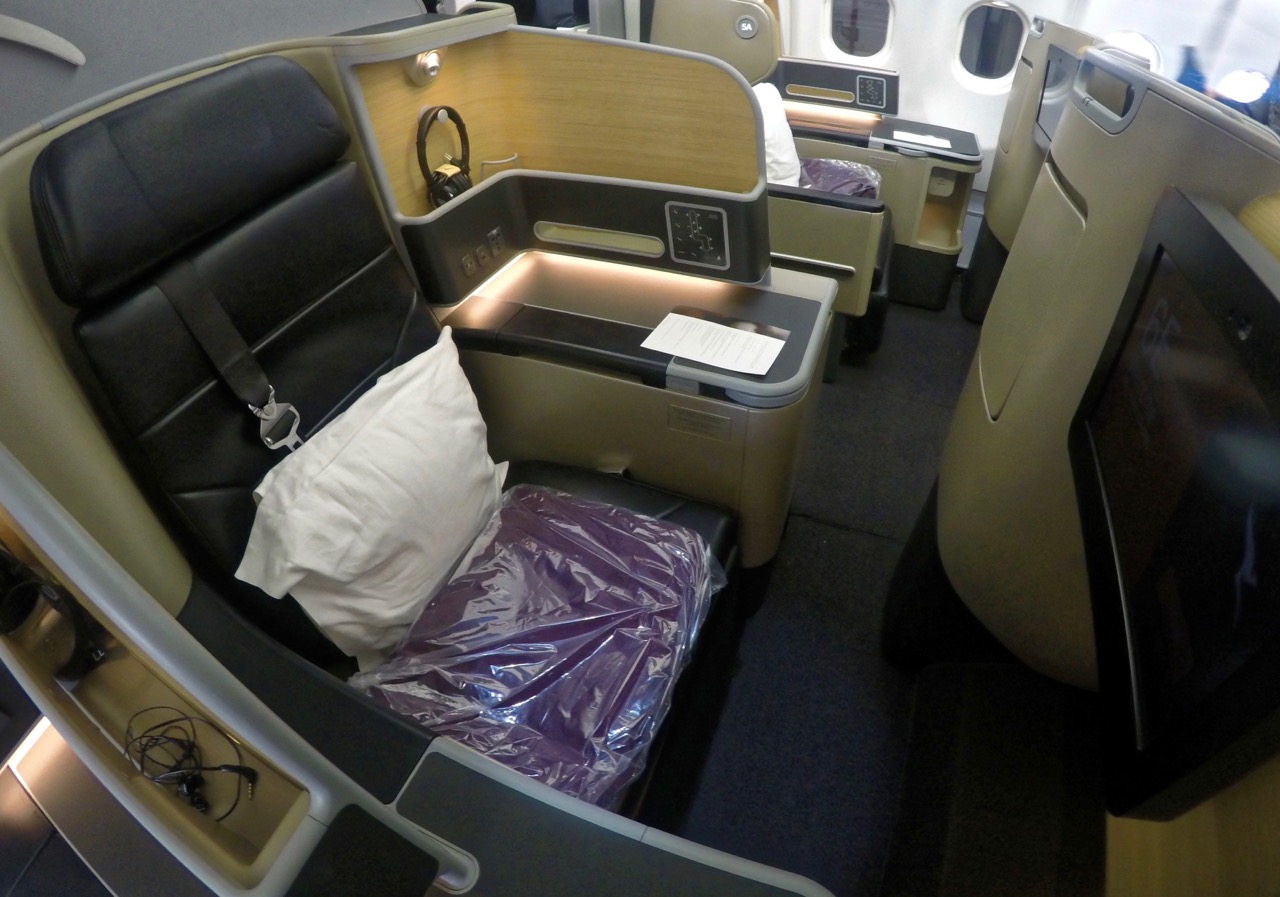 You shouldn't have too much trouble finding award availability on these routes if you book in advance. However, planning ahead is more important for travel during school holidays.
2. Qantas Business Class to the US for 108,400 points
During normal scheduling, Qantas flies direct to Los Angeles from all three major East Coast cities. They also have flights from Sydney to Honolulu, San Francisco and Dallas-Fort Worth. (Some other routes are suspended due to the coronavirus.)
Qantas has been progressively upgrading its aircraft to the US. And they'll continue to do so over the coming years, which is great news! However, it is likely that the upgrade schedule will be delayed due to the fall in demand for overseas travel, but will likely pick up in line with increasing demand. All Boeing 787 Dreamliners have the latest Business Class seat and Airbus A380s are progressively being upgraded with them.
If you want to fly First Class, look for an A380. That flight will set you back 162,800 points one-way. Just note that there are better First Class products on other airlines.
Note that it is almost impossible to find Business Class award availability on Qantas' Sydney – Honolulu service.
3. Fiji Airways Business Class to the US for 108,400 points
If you cannot find award availability on nonstop Qantas (or partner American Airlines) flights to the US, then you may consider making a stop in Nadi. You'll probably have a better chance of snapping up a seat on Fiji Airways.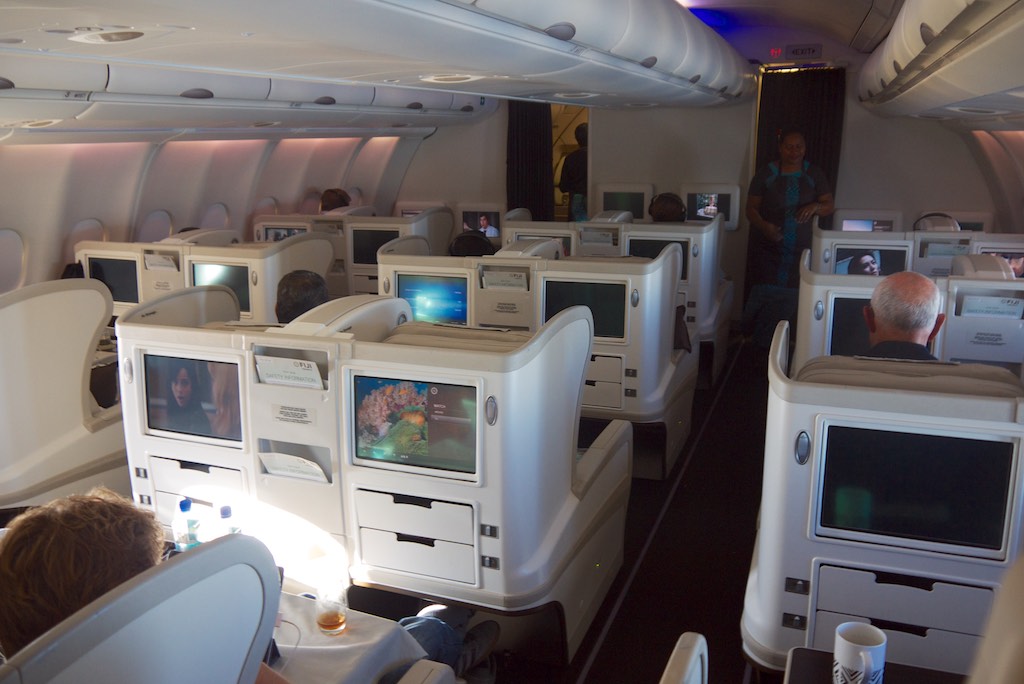 Fiji Airways flies from all three cities to Nadi and onto Los Angeles, San Francisco and Honolulu.
Sydney and Los Angeles now have an updated Business Class product, so focus on A350 flights if you can.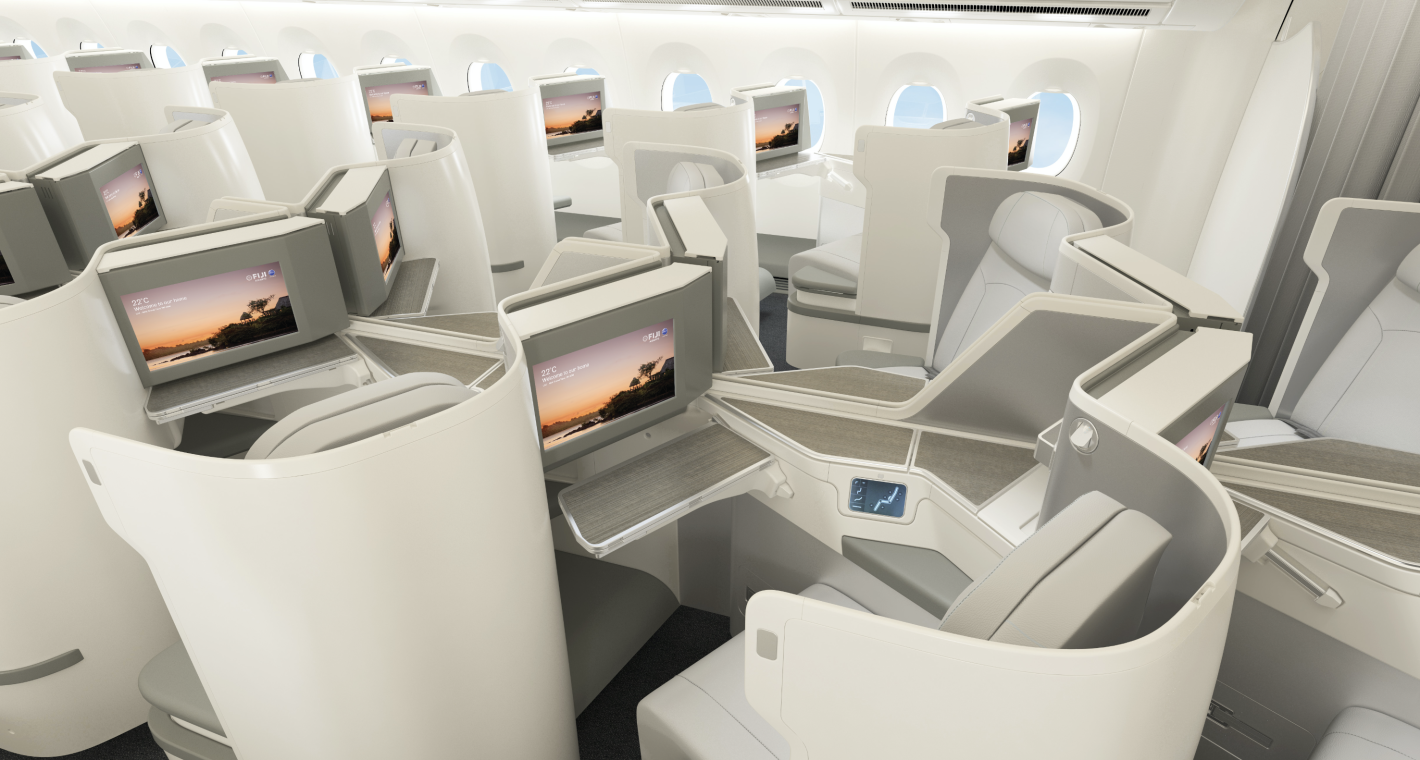 4. Japan Airlines Business Class to Japan for 90,000 points
Travel from Australia to Japan has grown a lot over the past five years or so and with good reason. Japanese holidays involve a whole lot of delicious food, efficient intercity transport, child-friendliness and a high degree of personal safety.
Japan Airlines is known for its excellent hospitality. That means that flying on this oneworld carrier to Tokyo from Sydney or Melbourne is a fantastic choice.
You'll enjoy the excellent Apex Suite, which I rate as the second-best Business Class product flying from Australia.
Qantas also flies from all three cities to Tokyo as well as Sydney to Osaka and Sapporo. So maybe you can fly one carrier on the way there and try the other on the way back!
5. Emirates First Class to Southeast Asia for 102,600 points
You have probably heard about how good Emirates First Class is—well, it is true.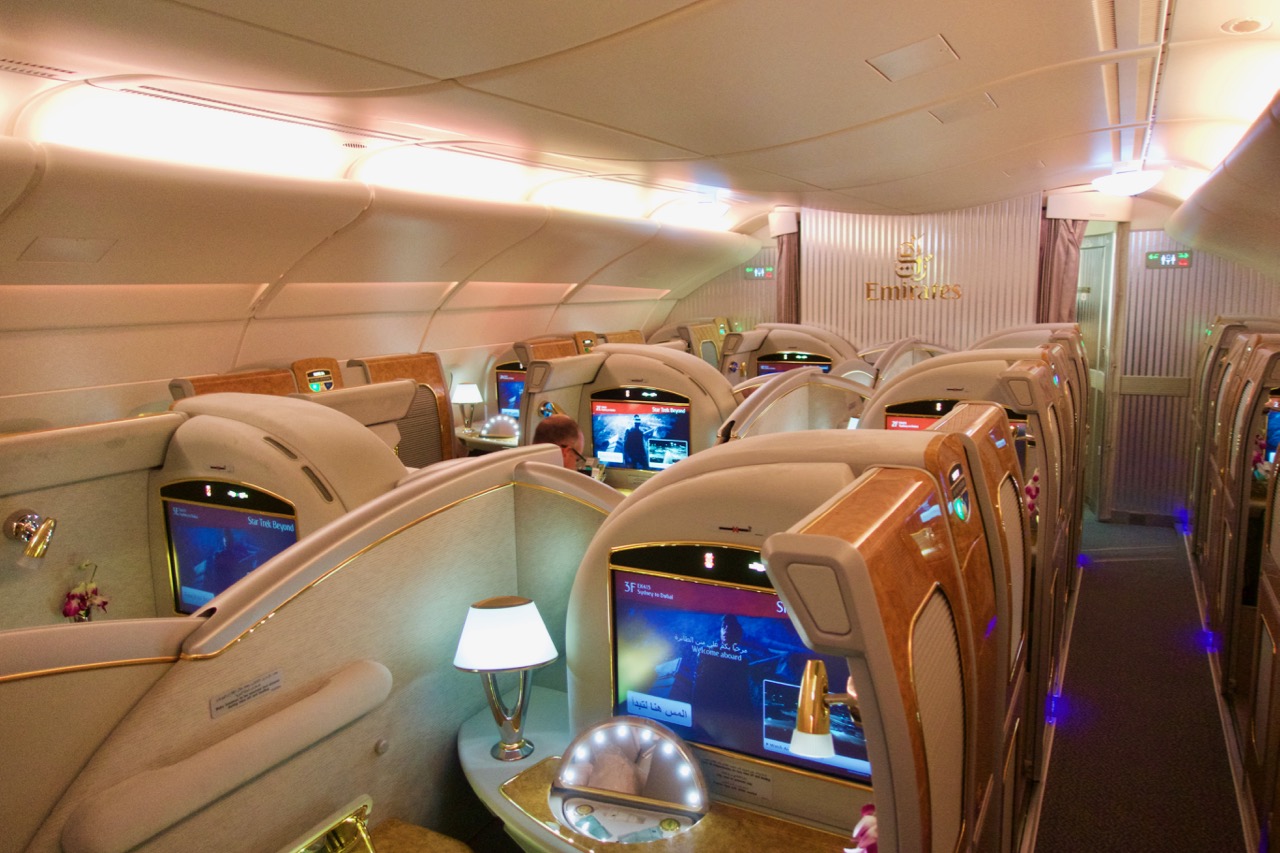 You can fly Emirates' fifth freedom route from Sydney to Christchurch remains, which is a great redemption at 62,200 points. On this flight, you can enjoy a five-minute hot shower.
Opening up your options, you can try this fantastic product on flights from Melbourne and Brisbane to Singapore. Note that the 777s on these routes don't have a shower or onboard bar but it's still a fantastic experience.
Ad – Scroll down to continue reading.Minimum spend, terms & conditions apply.
6. Round-the-world in Business Class for 318,000 points
If you're flush with points from a sign-up bonus (and may want to transfer some extra points over from a family member), splashing them on a trip around the world in a lie-flat seat is a realistic proposition.
You can fly up to 35,000 miles and make five stopovers. Here is an example itinerary:
You can include flights on all oneworld partners, including Finnair, which offers a pretty good Business Class product. It's most easily accessible to Australia-based travellers combining visits to Singapore, Hong Kong and Japan.
My biggest tip is to read this guide (including the useful reader comments) thoroughly and plan well in advance.
7. Malaysia Airlines Business Class to Kuala Lumpur for 75,000 points
The national carrier of Malaysia has stepped up its game in recent years. It has refreshed its Business Class cabin on the A330s that fly to and from Australia and upgraded its lounge network.
On flights from the three cities, you will get a lie-flat seat. If you are travelling solo, try to snag one of these 'throne' seats to feel like royalty.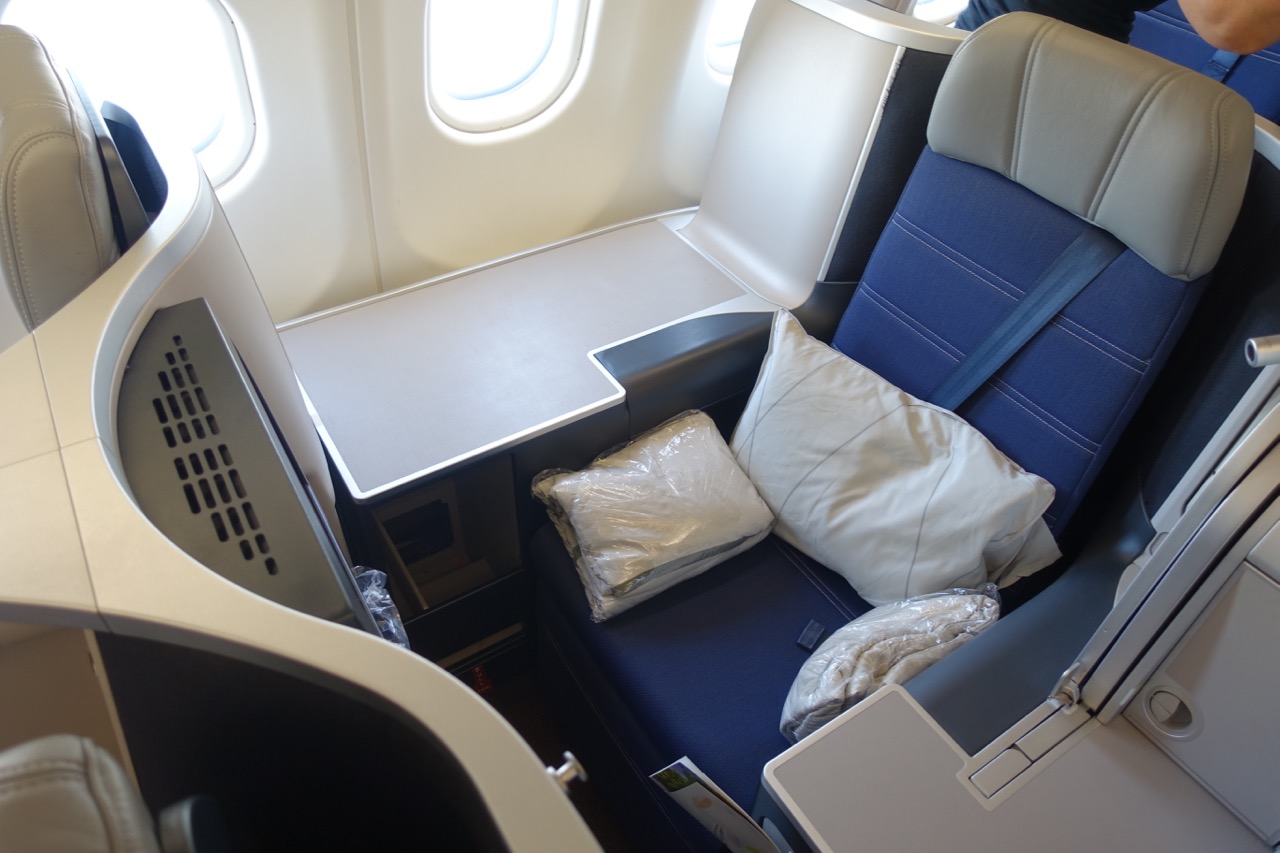 Plus, award availability is usually pretty good and the lounge you'll get access to in Kuala Lumpur is excellent.
8. Cathay Pacific Business Class to Hong Kong and beyond from 75,000 points
During normal scheduling, this oneworld airline offers a high-frequency schedule between Australia and Hong Kong and onto a wide network of destinations. You'll enjoy a comfortable lie-flat Business Class seat and a solid (but not outstanding) onboard experience.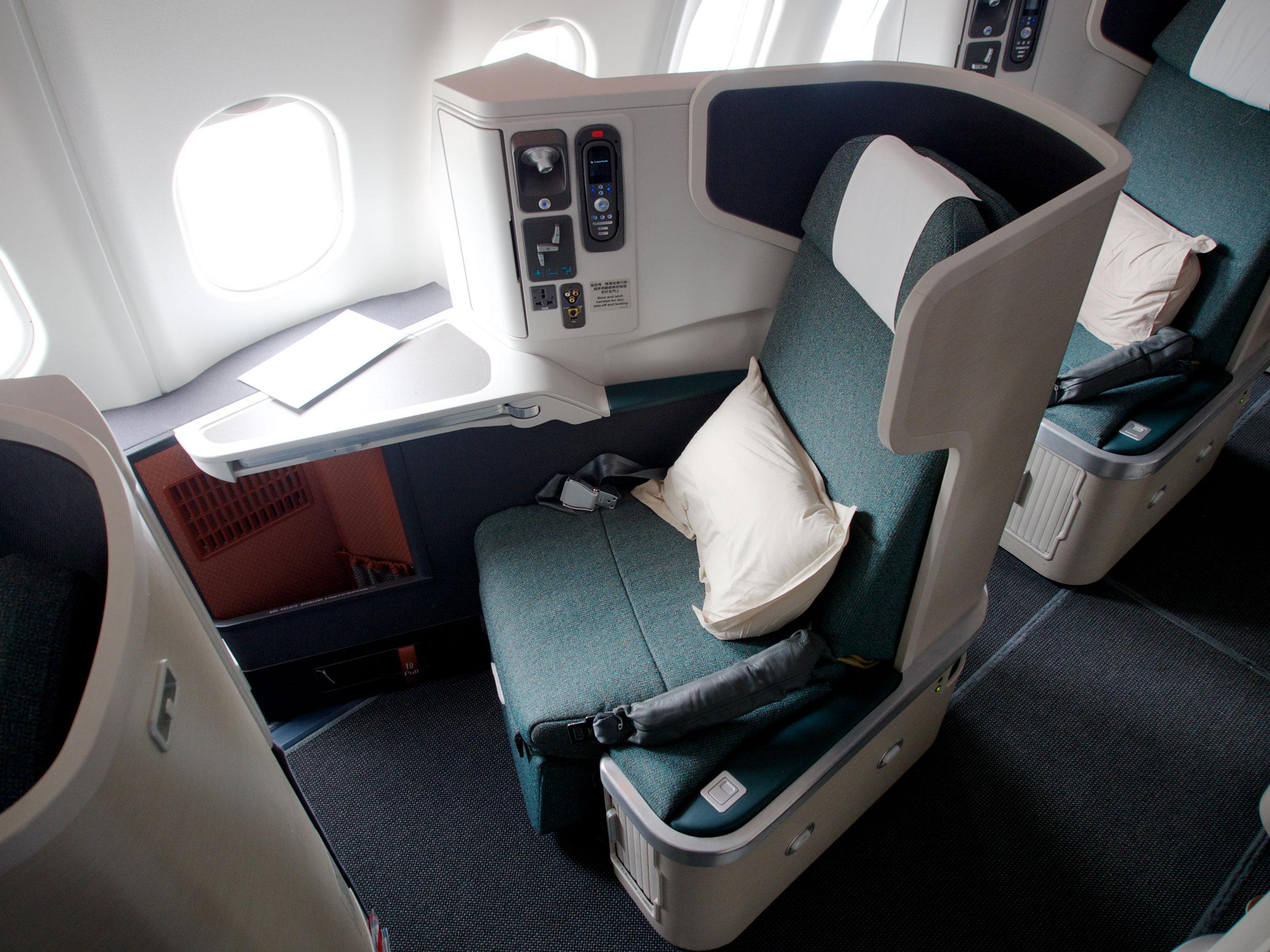 Cathay has progressively introduced its fuel-efficient Airbus A350s to Australian routes, including Sydney, Melbourne and Brisbane. You'll get less jetlag if you opt for those over a 777 or A330.
9. Qatar Airways Business Class to Europe from 139,200 points
This Doha-based airline has emerged as one of the top choices to fly Business Class on all routes, including short hops and intercontinental flights. Whilst Brisbane is not serviced by Qatar, there are flights from both Sydney and Melbourne.
From Sydney, try to get on the 777-300ER flight, which features the Qsuite, the world's best Business Class product.
Otherwise, the other Sydney flight and only Melbourne service are on Airbus A380s, which still have great reverse herringbone, lie-flat seats.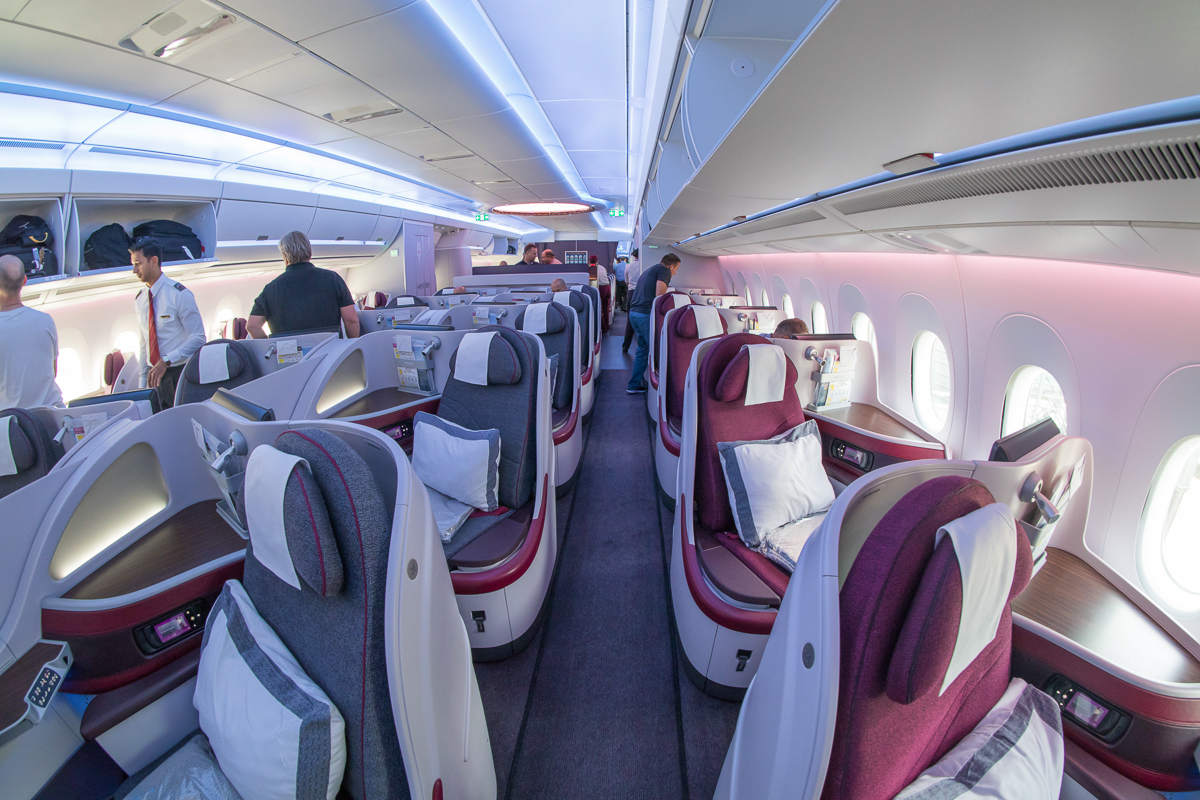 If you want to save some points on a trip to Europe, then you can save more than 12,000 points by flying with Qantas or Emirates instead.
10. LATAM Business Class to Santiago for 119,200 points
Qantas partner LATAM is a good choice for those wanting to travel to South America. It is a long way over there and there is not much competition, so even Economy Class tickets tend to be quite expensive.
However, similar to the Virgin Australia situation, while the airline is still operational, there is currently some uncertainty in future operations given the airline has gone into Chapter 11 Bankruptcy proceedings in the US, so please keep this in mind when planning future travel.
You can fly the Dreamliner nonstop from Melbourne to Santiago or from Sydney with a short layover in Auckland. Some Sydney flights were to go nonstop from June 2020, but this has obviously been delayed for now.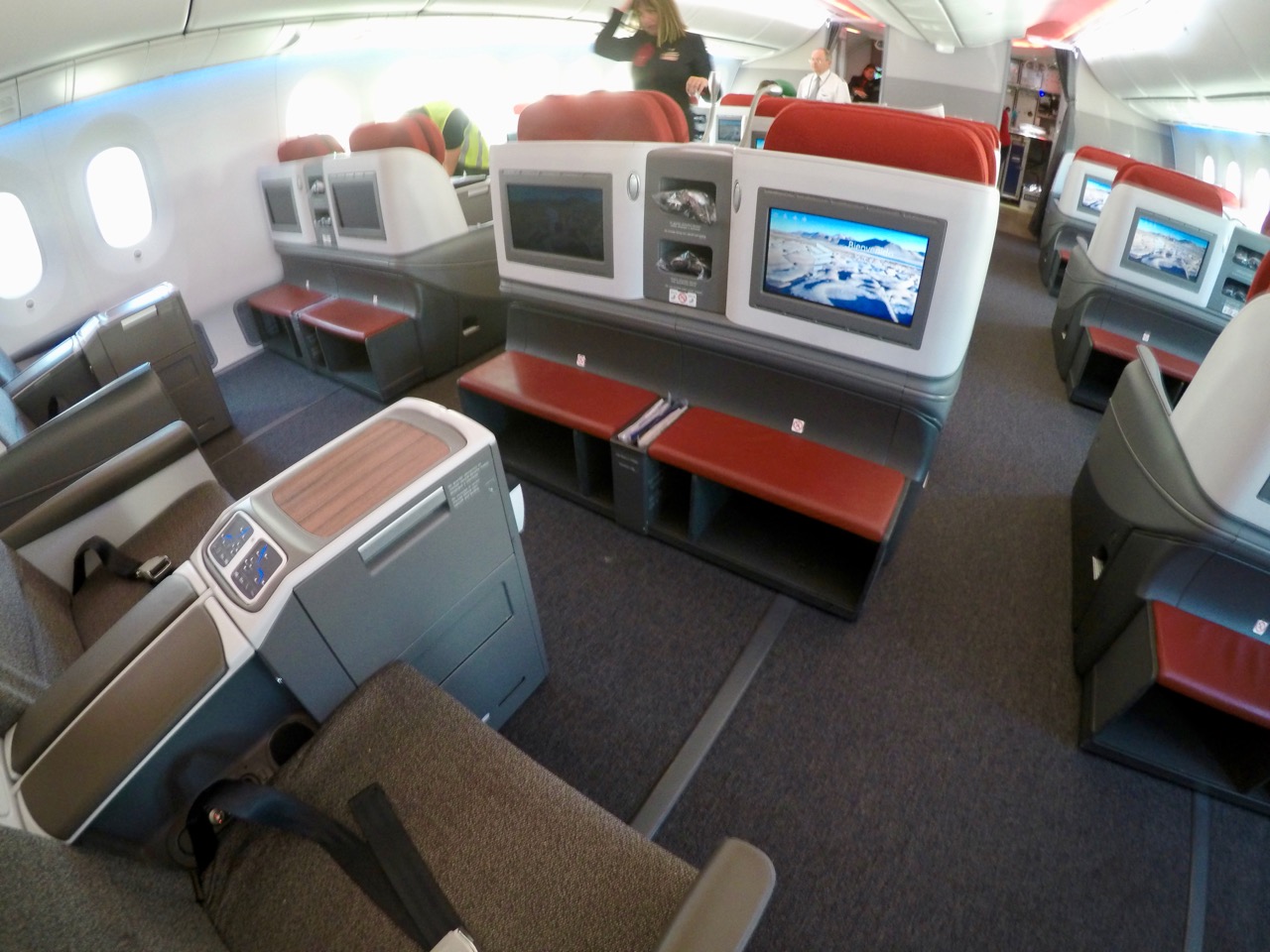 You could also choose to fly Qantas nonstop from Sydney to Santiago and save almost 11,000 points. That would actually be my recommendation.
What about other cities on the East Coast?
Depending on the specific trip you're taking, you may get a domestic connection included for free or for a small number of points. It just depends on the total length of the route and where that falls into the award chart. It usually won't be more than 18,400 extra points in Business Class.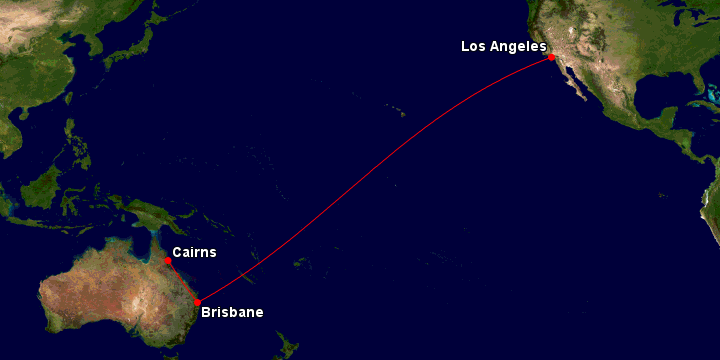 If you live other places in Queensland like the Sunshine Coast or Townsville, then it makes the most sense to connect through Brisbane.
Those living in a regional New South Wales city are best connecting through Sydney. If you're in Canberra, then you can fly through either Sydney or Melbourne.
If you live in Tasmania, then it's best to connect through Melbourne, but you could also go through Sydney.
Summing up
Qantas has a strong presence in Sydney, Melbourne and Brisbane. A number of its partners like Emirates, Cathay Pacific and Malaysia Airlines do also.
That means that using your Qantas Points for a good-value Business or First Class redemption to travel overseas is an easy proposition!
Just make sure you are maximising your Qantas Points balance, know where to search for award space and book your trip far enough in advance.
Do you live on the East Coast and have any suggestions for a good use of Qantas Points from your home base?
---
Looking for more inspiration for how to spend your hard-earned frequent flyer points?
Here is a comprehensive list of all of our Best Uses of Points guides. There may be some overlap but each guide has its own twist.
Qantas Frequent Flyer
Velocity Frequent Flyer
American Express Membership Rewards
Asia Miles
KrisFlyer
Etihad Guest
Emirates Skywards
Woolworths Rewards
10 of the best uses of Qantas Points from the East Coast
was last modified:
June 22nd, 2022
by