Do you live in or near Sydney, Melbourne or Brisbane and have a stash of Qantas Points that you don't know what to do with? Here are some ideas to get maximum value out of your points balance!
In this post, we focus on Business and First Class redemptions, as they give the most per-point value.
Important note: these redemptions will increase in price from 18 September 2019. The figures below show the pricing before/after the changes.
All figures quoted in this post are for one-way travel.
Qantas A330 Business Class to Auckland for 36,000/41,500 Qantas Points
Qantas has numerous daily flights from Sydney, Melbourne and Brisbane to New Zealand's largest city. Whilst the majority are run by Boeing 737s, with the same recliner Business Class seat that you would find on a domestic flight within Australia: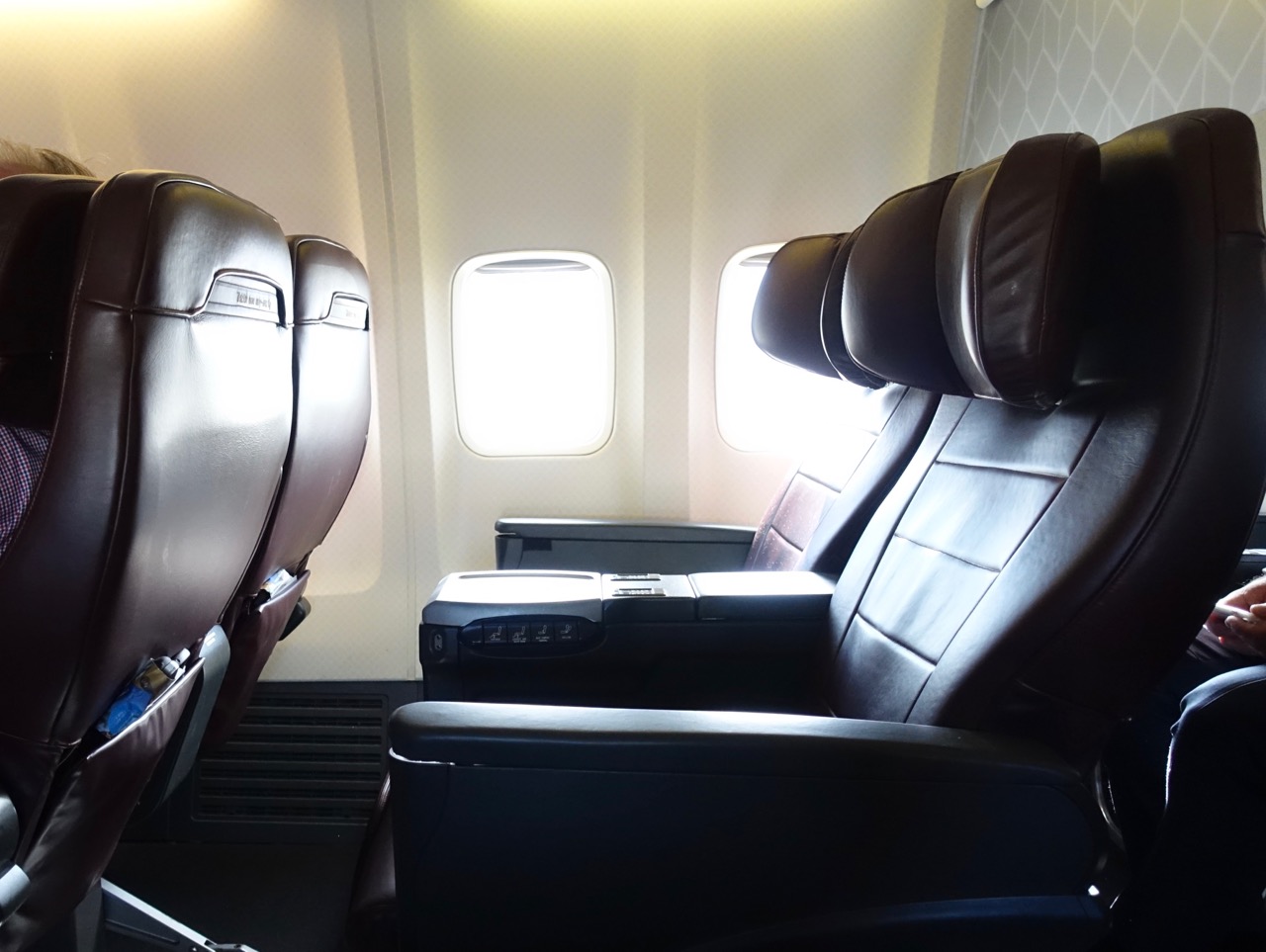 some flights are upgraded to the Airbus A330, featuring direct aisle access for all passengers and a lie-flat seat in case you wanted to take a nap on the short hop across The Tasman.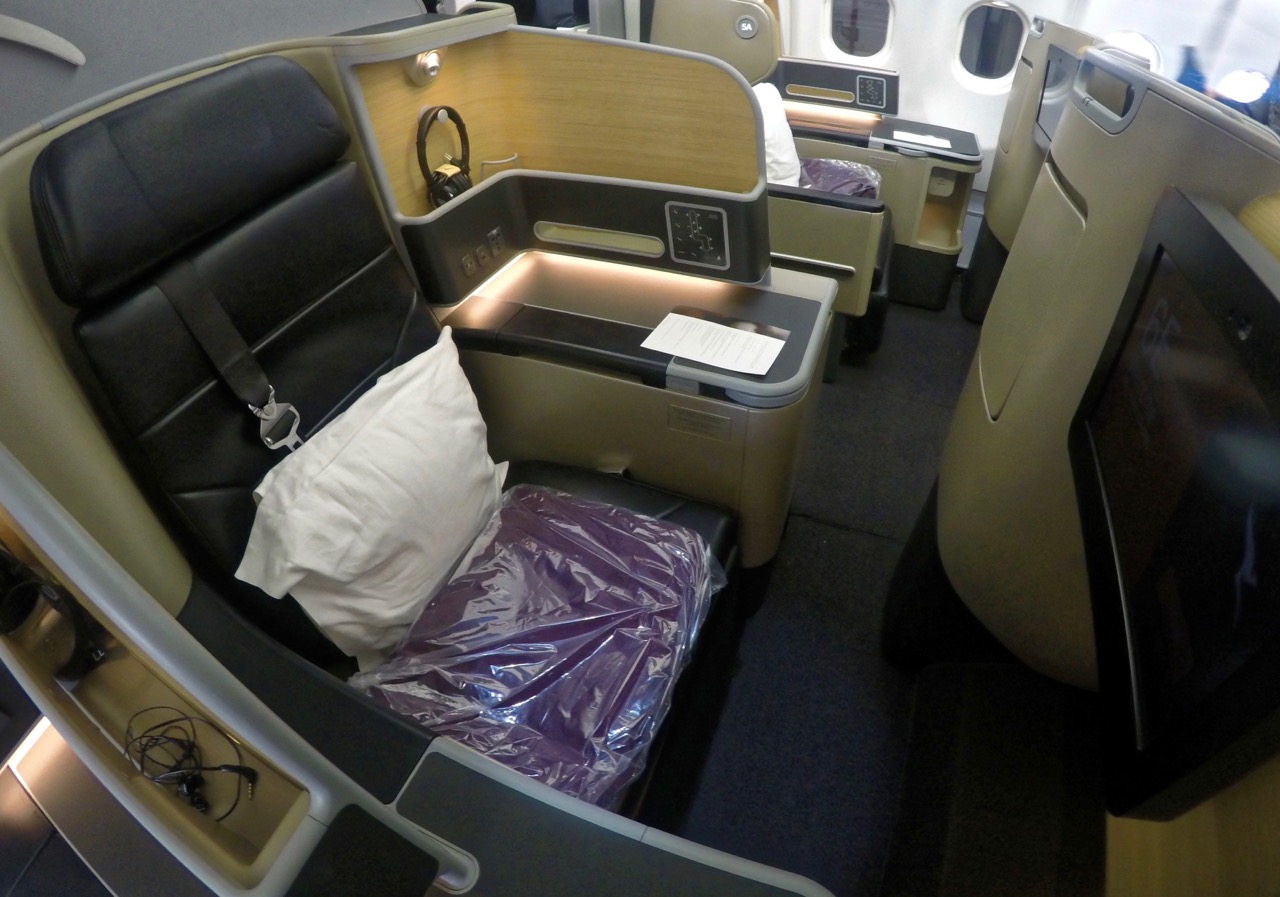 You should not have too much trouble finding award availability on this route if you book in advance, with planning ahead being more important for travel during school holidays.
Qantas 787 Business Class to the US for 96,000/108,400 points
Qantas has been progressively upgrading its aircraft to the US and will continue to do so over the next few years, which is great news!
Currently, Qantas flies direct to LA from all three major East Coast cities, to San Francisco from Sydney and Melbourne, and to Dallas/Fort Worth. The service from Brisbane to LA then also continues onto New York JFK.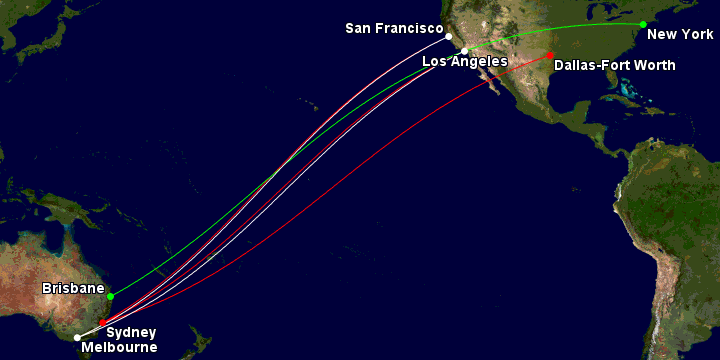 If—and that is a big if—you can find award availability, which tends to be very difficult on direct flights between Australia and the US (on all airlines), then aim to get on one of the Boeing 787 Dreamliner flights, which offer basically the same seat as on the A330 pictured above.
If not, the older-generation Business Class seat on the A380 and 747 is still more comfortable than making the long trek in Economy Class. Thankfully, the A380s are slated to get the newer seat in the next couple of years and the 787s are replacing the old 747s completely.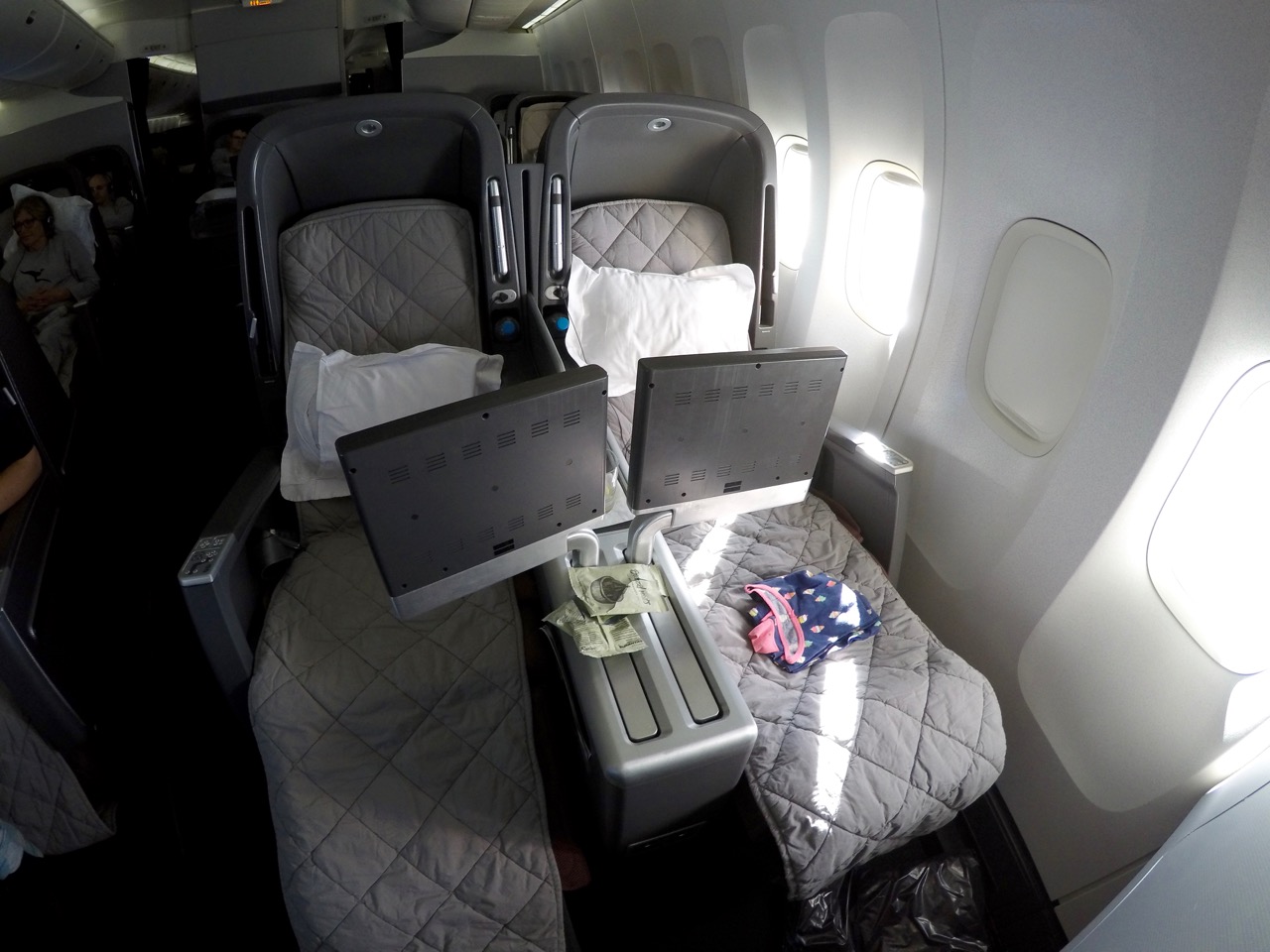 It is almost impossible to find Business Class award availability on Qantas' Sydney – Honolulu service.
Fiji Airways Business Class to the US for 96,000/108,400 points
If you cannot find award availability on direct Qantas (or partner American Airlines) flights to the US, then you may consider making a stop in Nadi.
You will have a better chance of snapping up a seat on Fiji Airways than Qantas or American Airlines.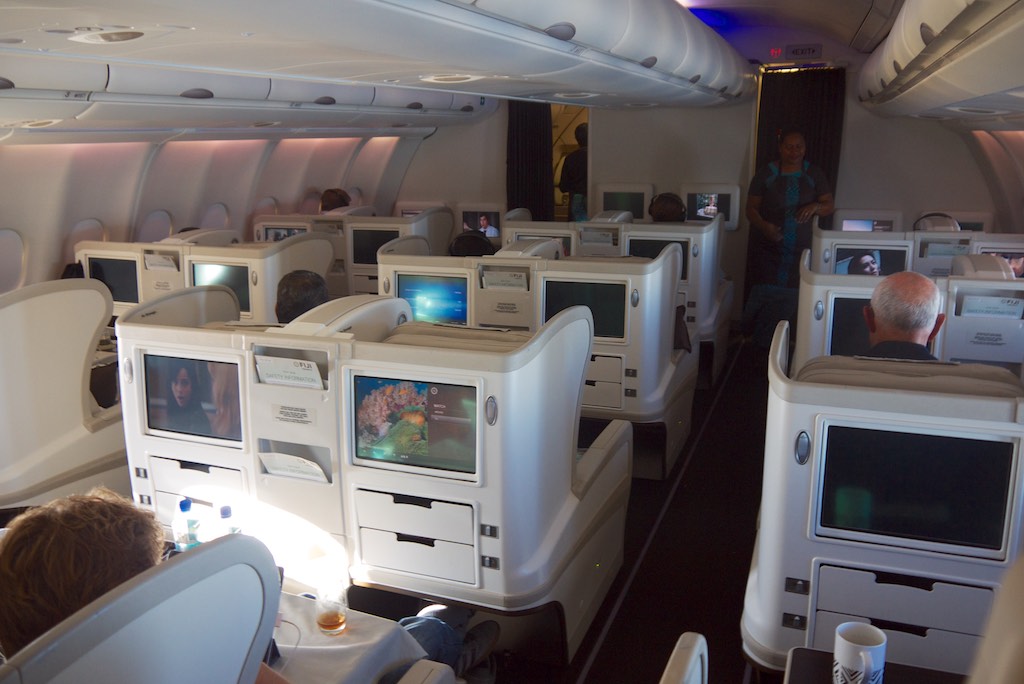 Fiji Airways flies from all three cities to Nadi and onto Los Angeles, San Francisco and Honolulu.
Japan Airlines A330 Business Class to Japan for 78,000/90,000 points
Travel from Australia to Japan has grown a lot over the past five years or so and with good reason—Japanese holidays involve a whole lot of delicious food, efficient intercity transport, child-friendliness and a high degree of personal safety.
Japanese carriers like Japan Airlines are known for their excellent hospitality, so flying on this oneworld carrier to Tokyo from Sydney or Melbourne is a fantastic choice.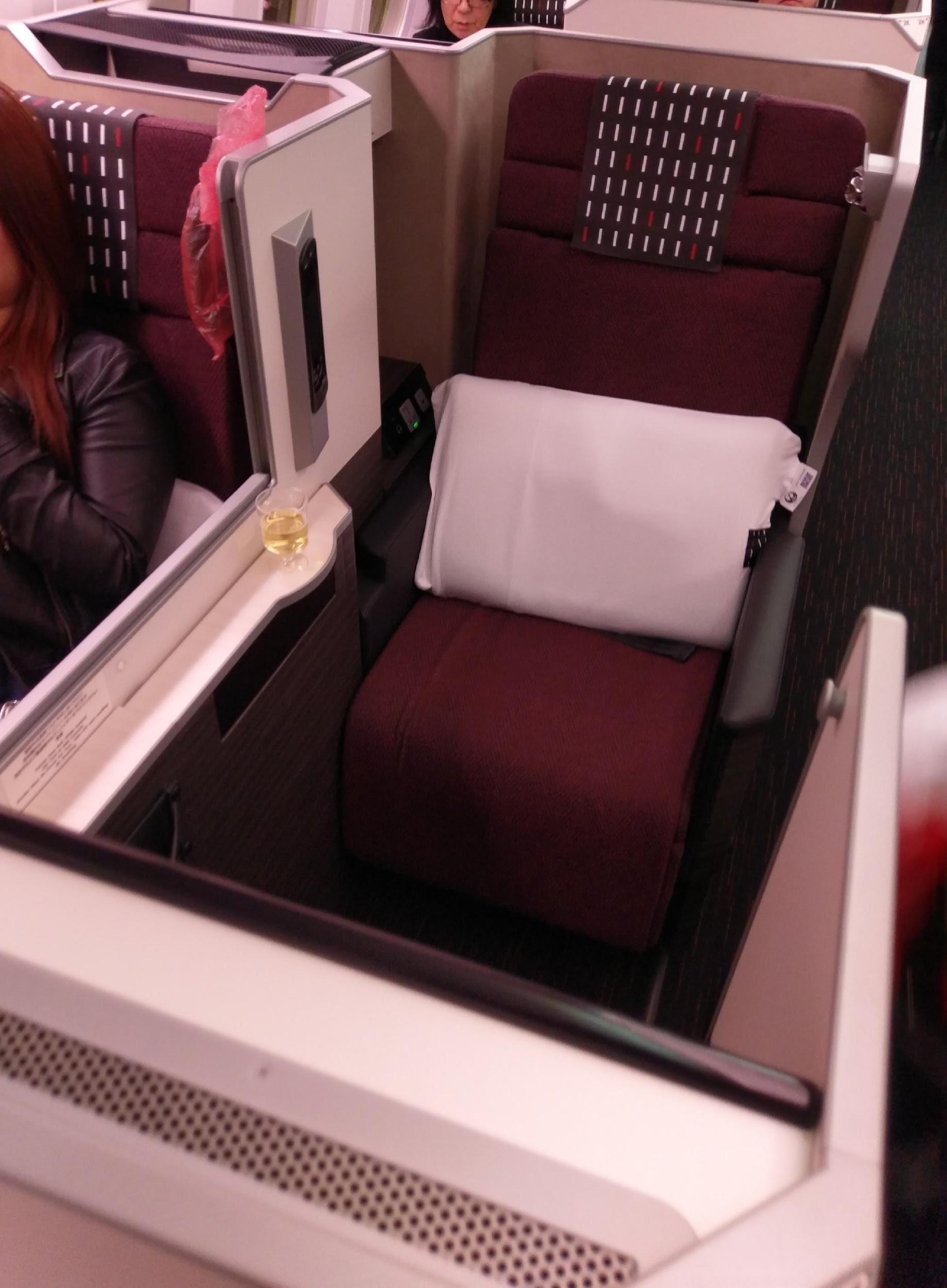 Qantas also flies from all three cities to Tokyo as well as Sydney to Osaka and Sapporo, so maybe you can fly one carrier on the way there and try the other on the way back!
Emirates First Class to Southeast Asia for 90,000/102,600 points
You have probably heard about how good Emirates First Class is—well, it is true.
We no longer enjoy as many Emirates flights to New Zealand—only Sydney to Christchurch remains for now, which is still a great redemption at 54,000/62,200 points.
Opening up your options, you can try this fantastic product (including a five-minute hot-water shower in the air) on flights from the East Coast to Singapore or Bangkok.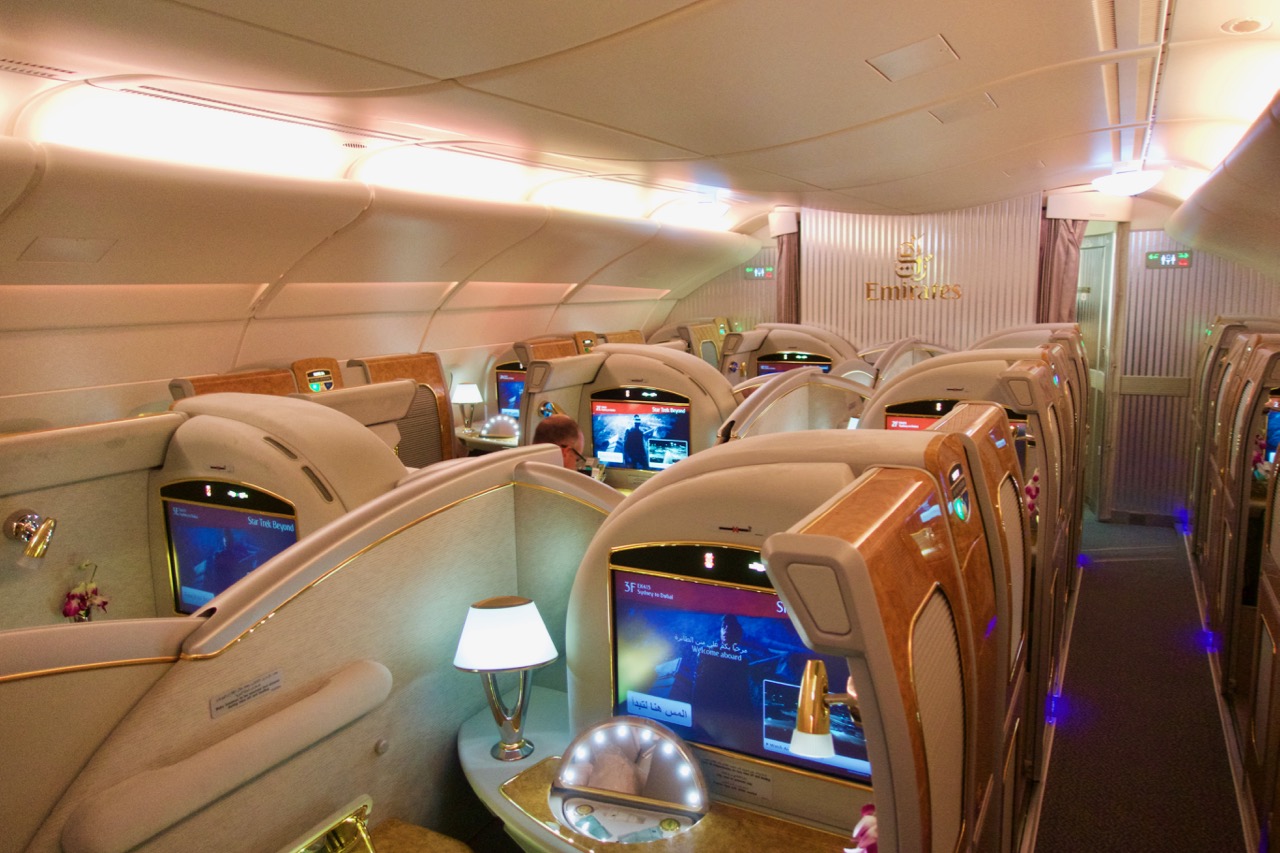 Malaysia Airlines A330 to Kuala Lumpur for 65,000/75,000 points
The embattled national carrier of Malaysia has stepped up its game in recent years, refurbishing its Business Class cabin on the A330s that fly to and from Australia, and upgrading its lounge network.
On flights from the three cities, you will get a lie-flat seat. If you are travelling solo, try to snag one of these 'throne' seats to feel like royalty.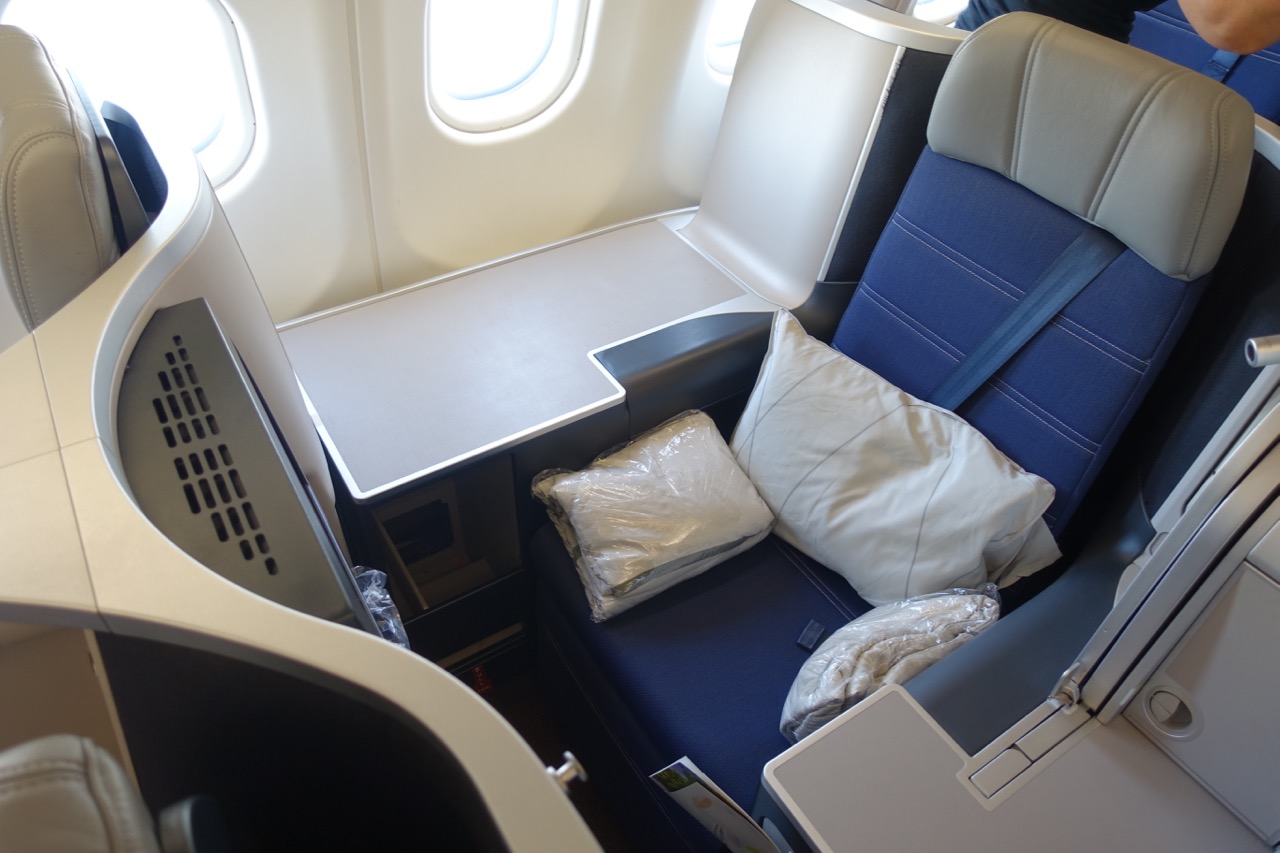 Plus, award availability is usually pretty good.
Cathay Pacific Business Class to Hong Kong and beyond from 65,000/75,000 points
This oneworld airline offers a high-frequency schedule between Australia and Hong Kong and onto a wide network of destinations, comfortable lie-flat Business Class seats, and generous award availability.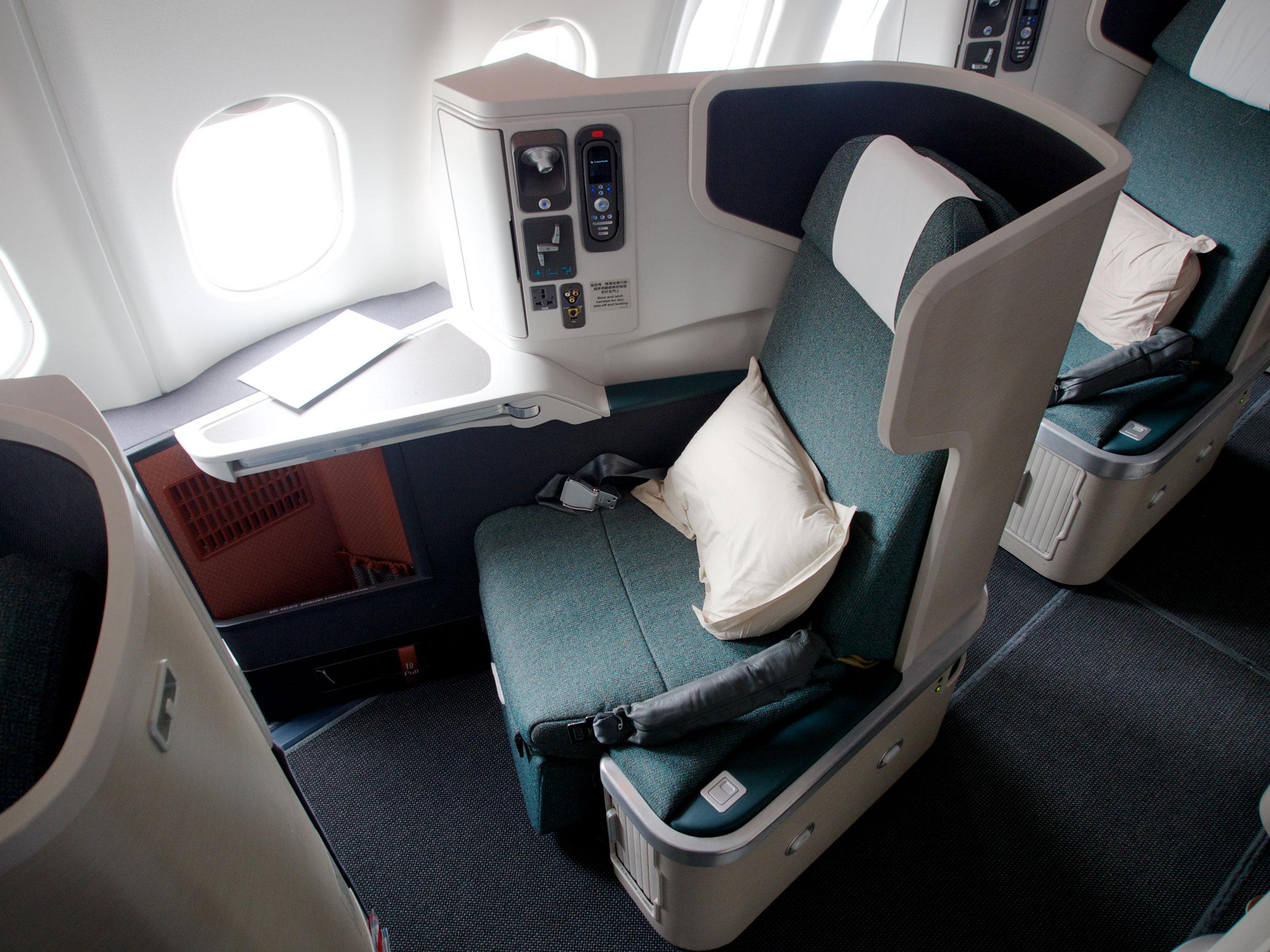 Cathay is progressively introducing its newest fuel-efficient Airbus A350s to Australian routes, including Melbourne and Brisbane, so opt for those if you can to reduce jet lag.
Qatar Airways Business Class to Europe from 121,000/139,200 points
This Doha-based airline has emerged as one of the top choices to fly Business Class on all routes, including short hops and intercontinental flights.
Whilst Brisbane is not serviced by Qatar, there are flights from both Sydney and Melbourne with a solid Business Class product.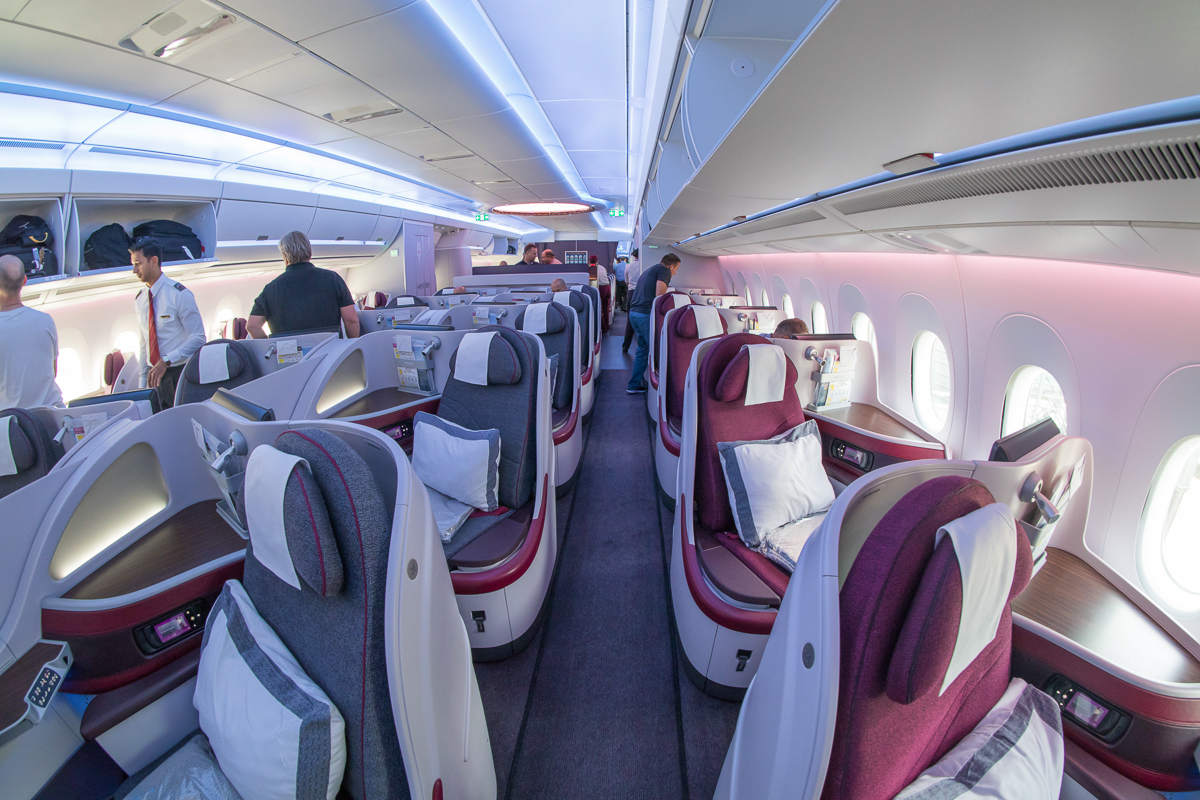 If you want to save some points on a trip to Europe, then flying for cheaper with Qantas or Emirates will set you back 112,000/126,500 points.
LATAM 787 Business Class to Santiago for 104,000/119,200 points
oneworld partner LATAM is a good choice for those wanting to travel to South America.
It is a long way over there and there is not much competition, so even Economy Class tickets tend to be quite expensive.
You can fly the Dreamliner direct from Melbourne to Santiago or from Sydney with a short layover in Auckland.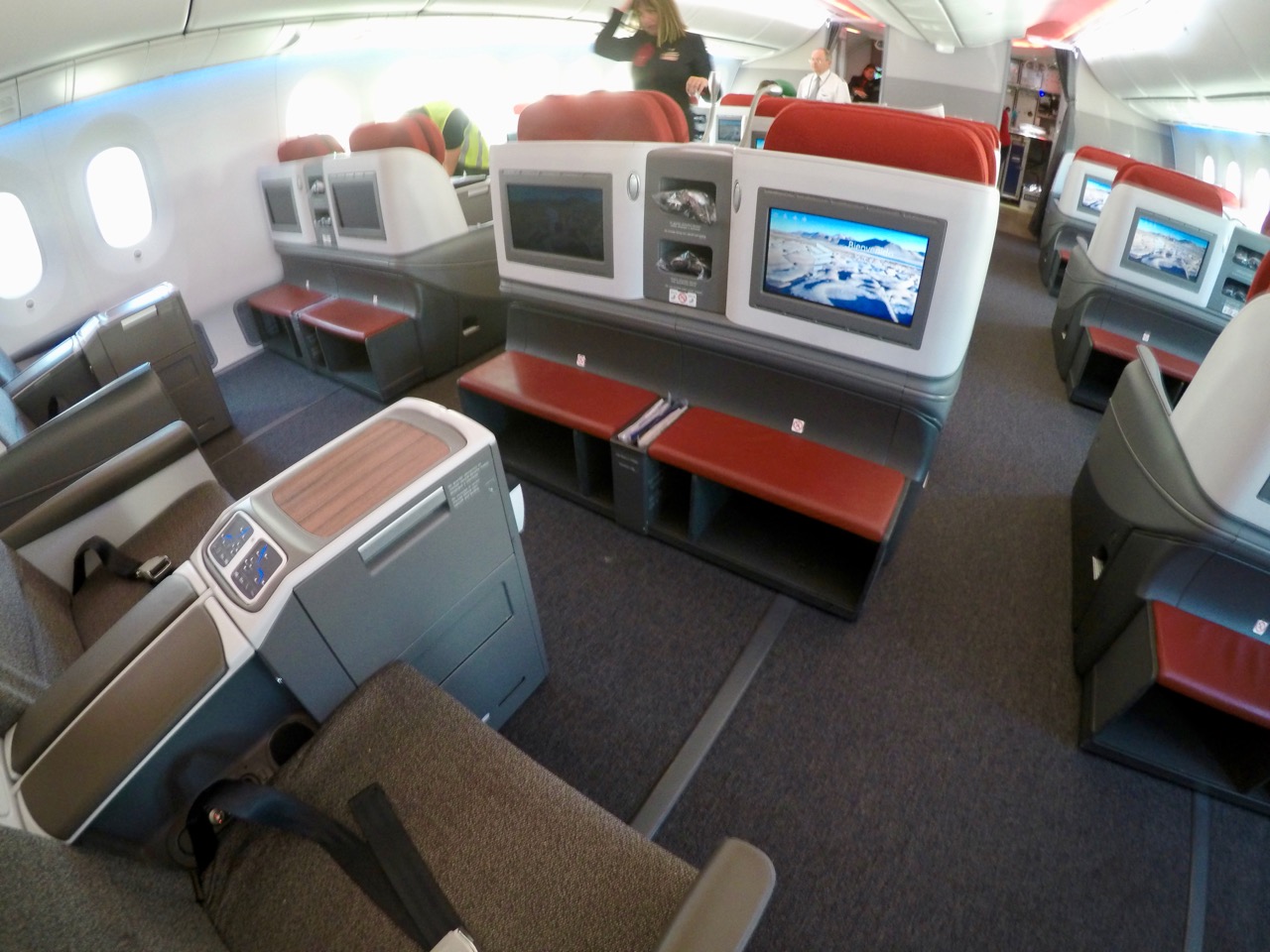 You could also choose to fly Qantas direct from Sydney to Santiago and save 8,000-11,000 points.
Summing up
With Qantas' strong presence in Sydney, Melbourne and Brisbane, as well as a number of its partners like Emirates and Cathay Pacific servicing these cities, using your Qantas Points for a good-value Business or First Class redemption to travel overseas is an easy proposition!
Just make sure you are maximising your Qantas Points balance, know where to search for award space and book your trip far enough in advance.
Do you live on the East Coast and have any suggestions for a good use of Qantas Points from your home base?
---
Looking for more inspiration for how to spend your hard-earned frequent flyer points?
Here is a comprehensive list of all of our Best Uses of Points guides. There may be some overlap but each guide has its own twist.
Qantas Frequent Flyer
Velocity Frequent Flyer
American Express Membership Rewards
Asia Miles
KrisFlyer
Etihad Guest
Emirates Skywards
The best uses of Qantas Points from the East Coast
was last modified:
June 27th, 2019
by
The best uses of Qantas Points from the East Coast
was last modified:
June 27th, 2019
by