Alaska Airlines Mileage Plan is currently offering up to 60% bonus miles on all purchases made before 22 February 2022. These promotions are usually tailored, and the actual bonus may be slightly different for you (mine is 40% this time). With a 60% bonus, you're still getting a pretty good return for your points.
For example, a transcontinental flight with Qantas requires only 20,000 Mileage Plan miles, rather than 41,500 Qantas Points. Buying US$885.19 (~AU$1,240) worth of miles will enable you to fly Qantas Business return anywhere within Australia.
Or if Hong Kong is more your style, just 30,000 miles will get you there in Business from Australia. You can buy these miles for US$591.25 with a 50% bonus. With taxes added, you shouldn't need to pay more than AU$932 one-way! And that's just the tip of the iceberg – read more about the best uses of Alaska Airlines miles.
The current Mileage Plan purchase miles promotion
Expiry: 3:59 pm AEDT 24 December 2021 (11:59 pm PT, 23 December 2021)
Offer: 40% – 60% off (tiered, may vary for different users).

Buy 3,000 – 19,000 miles = 40% bonus.
Buy 20,000 – 39,000 miles = 50% bonus.
Buy 40,000 – 100,000 miles = 60% bonus.

Valid until: 22 February 2022 (23 February 2022 in Australia).
Book awards online: most partners.
Book awards over the phone: for some partners, such as Cathay Pacific and LATAM, you can only book over the phone. You may be charged a US$15 fee. Our tip? Ask the phone agent to waive it if you weren't able to book online.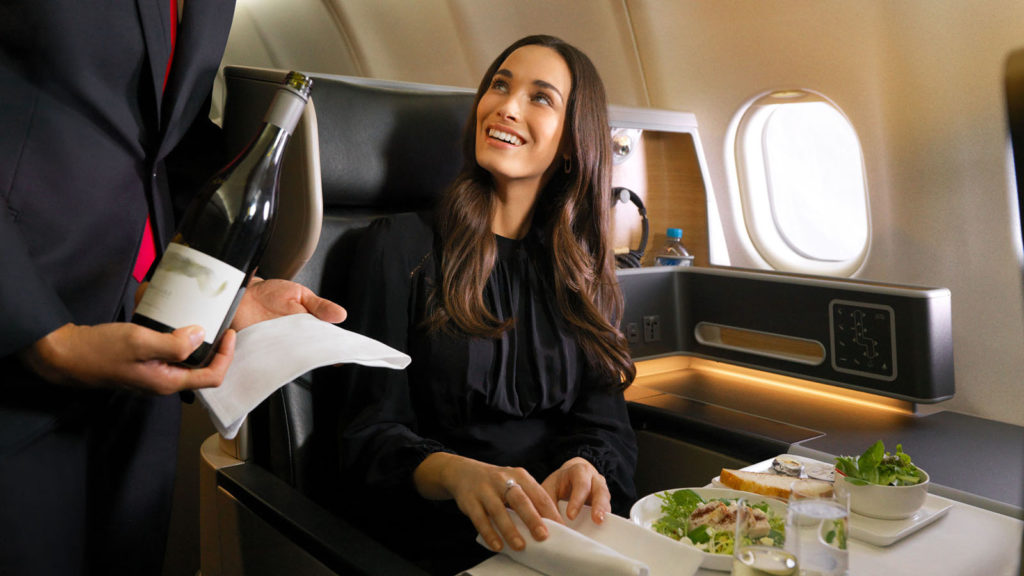 This promotion yields a decent per mile price of ~1.85 US cents when buying exactly 160,000 miles for US$2,956.25 (~AU$4,150). You can easily get far more value than that when redeeming for Business and First Class flights.
Purchase Alaska Airlines Mileage Plan miles here →
Offer history
Keeping an eye on the rhythm of mileage purchase offers can help you be more informed about when to buy. Note there is a 12-month gap since we didn't cover overseas offers during that stage of the pandemic.
| Date | Bonus offer (%) | Notes |
| --- | --- | --- |
| February 2022 | 60 | highest (but targeted) |
| November 2021 | 50 | |
| October 2021 | 60 | highest |
| July 2021 | 60 | highest |
| June 2021 | 50 | |
| June 2020 | 50 | |
| April-May 2020 | 60 | highest and targeted |
| March 2020 | 40 | |
| January-February 2020 | 40 | |
Summing up
Australia and New Zealand-based flyers can still enjoy well-priced sweet spots with Mileage Plan. For example, 30,000 miles for a Cathay Pacific Business Class flight from Sydney to Hong Kong is a steal. It works out to be about AU$932 each way with a 50% bonus – including taxes and fees in USD.
(Remember, you need to call Mileage Plan to book Cathay Pacific awards. The number is +1 206 244 0751).
But if you're eager to spread your wings in 2022 and see what lies beyond our borders, Mileage Plan miles can get you there. Just be mindful of border restrictions, and book close to the date of travel where possible. Check out our dedicated guide on how and why you should buy Alaska Airlines Mileage Plan miles.
This content contains affiliate links. Point Hacks may earn commissions from transactions generated from new customers, bookings and general enquiries. Find out more here.
Buy Mileage Plan miles with up to 60% bonus
was last modified:
March 30th, 2022
by