Fiji is a very popular destination for Australians at the best of times, so you can bet that many people will be packing their bags and saying "Bula!" as soon as it's safe and practical to do-so, post-COVID-19.
Your Qantas Points can be used for Qantas, Jetstar and Fiji Airways flights to the island nation, so there's actually a few more options available than you might know of. Here are the best ways to book flights with Qantas Points, which are easily earned on the ground.

How to redeem Qantas Points for flights to Fiji
was last modified:
August 20th, 2020
by
Introduction to using Qantas Points for travel to Fiji
Fiji is a sparkling and alluring paradise that is also only a few hours out from Australia's eastern states. Your Qantas Points could book a seat on Jetstar, Qantas or Fiji Airways flights across to Nadi and beyond.
With a choice of Economy or Business Class across the two latter carriers, you have the option of being frugal with your points or going all-out for a tad more luxury onboard.
1. Using Qantas Points for Qantas or Jetstar flights
We'll combine Qantas and Jetstar in this section because both airlines each have just one route to Fiji — Sydney to Nadi. Each airline had roughly four flights a week on the route as of January 2020, though it remains to be seen how COVID-19 might affect that when international travel returns.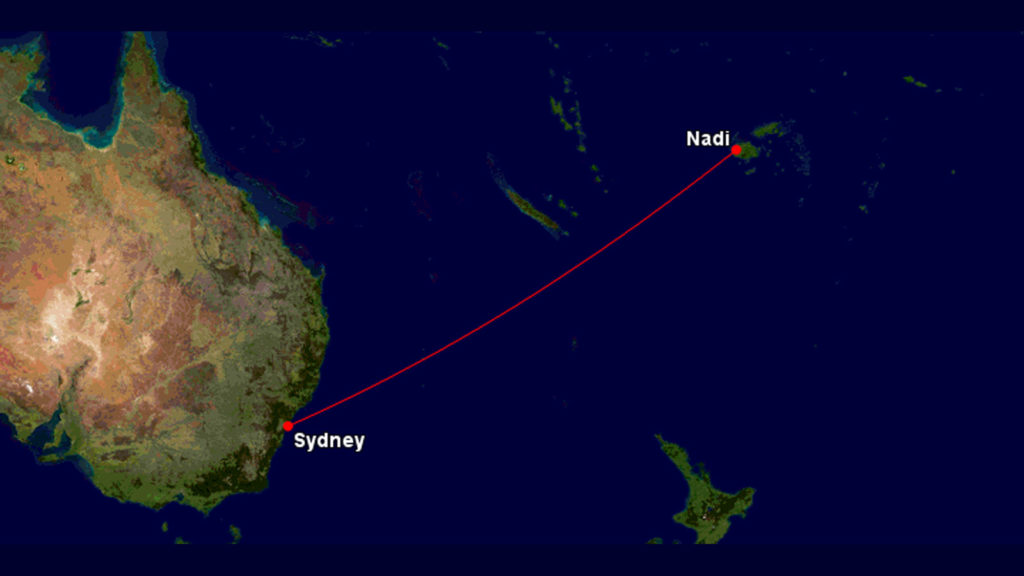 With Qantas running a Boeing 737 and Jetstar an Airbus A320, both with six seats a row down the back, there isn't much difference in Economy Class. Jetstar's seats are actually wider than Qantas' by just under 2cm, but Qantas has about 2.5cm more space between each row.

Of course, the onboard service and ticket inclusions are a whole other matter, with Qantas bundling meals, entertainment and baggage in the ticket. Jetstar sells food onboard and you can pre-select seats for a fee.
On Qantas flights, you have the option to book or upgrade to Business Class, which is just a wider recliner seat and more premium inclusions with the ticket including lounge access and higher quality meals.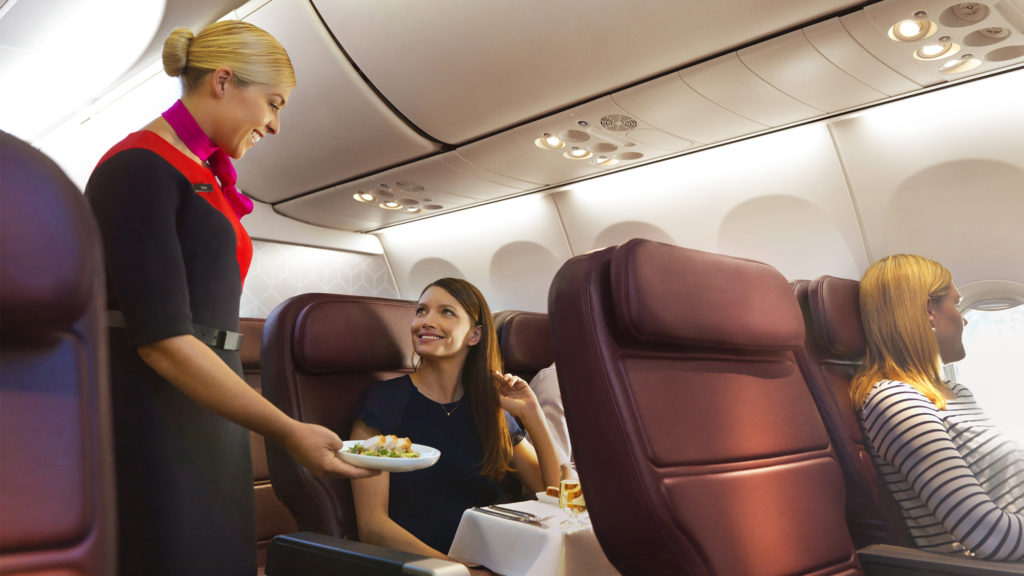 Here are the points that Qantas charge for a one-way ticket with points on either airline. Taxes and surcharges are approximately $110 per person more. Jetstar reward seats include a bonus 20kg baggage allowance.
| | | |
| --- | --- | --- |
| Sydney to Nadi | Economy | Business |
| Qantas | 18,000 Qantas Points | 41,500 Qantas Points |
| Jetstar | 14,400 Qantas Points | n/a |
2. Using Qantas Points for Fiji Airways flights
Naturally, Fiji Airways has a much more robust network out of Australia and New Zealand. There are direct flights from Melbourne, Sydney, Brisbane, Auckland, Wellington and Christchurch to Nadi. You can also reach the nation's capital Suva from Sydney and Auckland.
Savvy travellers could later continue on from Nadi to Los Angeles as an indirect way to fly between Australia and the United States, with a restful Fiji stopover. Fiji Airways is an Oneworld Connect partner.
If you're lucky enough to fly between Sydney-Nadi and/or Nadi-Los Angeles, you could score an Airbus A350 with a fantastic reverse herringbone seat and direct aisle access for all passengers.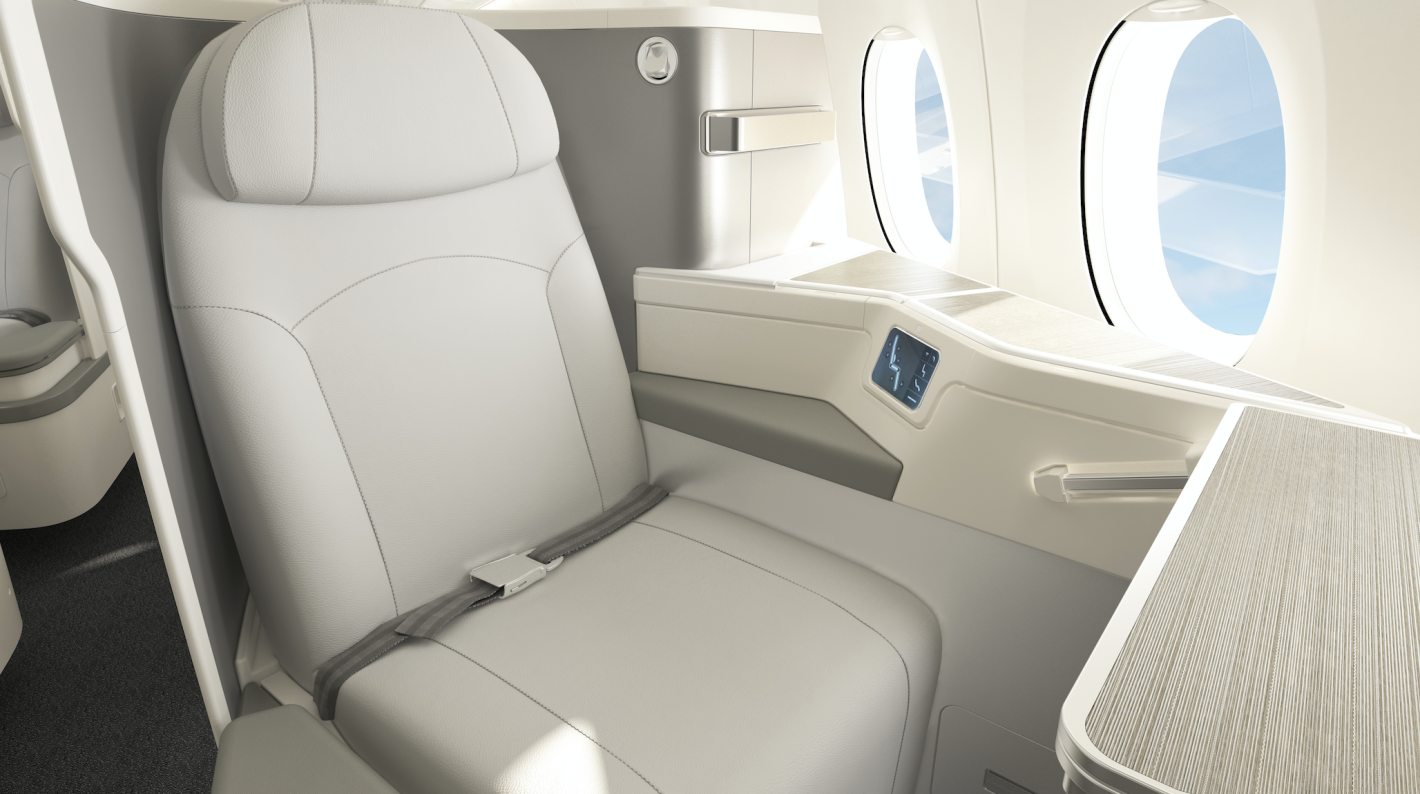 The best news? Fiji Airways flights don't require any more Qantas Points than what's needed for the equivalent Qantas flights. So 41,500 Qantas Points could fetch you a Business Class seat on a Fiji Airways Airbus A350 or a Qantas Boeing 737 — it's a no brainer there!
Otherwise, you'll most likely end up on a Fiji Airways Boeing 737, which isn't so different to Qantas in that regard.

As mentioned previously, Fiji Airways shares the same points rate as Qantas flights of the equivalent length. Taxes are usually under $100 per person, each way. Here are the points needed for a one-way flight:
| | | |
| --- | --- | --- |
| Fiji Airways | Economy | Business |
| Brisbane, Sydney to Nadi or Suva | 18,000 Qantas Points | 41,500 Qantas Points |
| Auckland, Wellington or Christchurch to Nadi or Suva | 18,000 Qantas Points | 41,500 Qantas Points |
| Melbourne to Nadi | 20,300 Qantas Points | 57,000 Qantas Points |
| Nadi to Los Angeles or San Francisco | 31,500 Qantas Points | 82,000 Qantas Points |
| East Coast Australia to West Coast USA via Nadi | 41,900 Qantas Points | 108,400 Qantas Points |
The length of Melbourne to Nadi just falls into the next zone on Qantas' Classic Flight Reward chart by 2 miles, so it bumps up the points required quite a bit, especially in Business Class, which is very unfortunate.
The points needed to fly straight through from Australia's eastern states to Los Angeles or San Francisco via Nadi is included for reference. This lower rate applies when your transit in Fiji is under 24 hours.
If you stay for longer in Fiji (e.g. you take a few days stopover), then you will have to add the cost of the two legs separately (e.g. Melbourne to Nadi, then Nadi to Los Angeles) to find the correct charge. Read more on this in our Qantas stopovers guide.
Finally, if you're looking for some hotel accommodation ideas for your stay in Fiji, make sure to check out Qantas Hotels to also earn Qantas Points towards your trip.
Summing up
When it comes to redeeming points, availability is ultimately what counts. Fiji Airways has more flights to its nation, thus it may be the better option. Also in its favour is lower taxes than Qantas without any increase in points, and the new Airbus A350 product on selected Sydney and USA flights.
Qantas and Jetstar are solid second options, but with only a limited Sydney-Nadi route, it won't be the most convenient option for quite a lot of Australian travellers.
Fiji is also a great place to stop over en-route between Australia and the United States if you have the time and inclination to do so. While Qantas charges more points for stopovers of more than 24 hours rather than flying straight through, it could be a good way to break up a journey.
Of course, all this is academic until COVID-19 border restrictions relax, but the Australia-Fiji link is expected to be one of the earlier ones opened up due to our proximity across the Pacific. It's never too early to start planning!
Supplementary images courtesy Qantas and Fiji Airways.
Frequently asked questions
Does Qantas fly to Fiji?
Yes, Qantas flies from Sydney to Nadi only. Routes from other cities may be found with Fiji Airways instead, which is a Qantas partner.
Can you earn Qantas Points on Fiji Airways?
Yes, it's possible to earn Qantas Points and even Status Credits on some Fiji Airways flights. Try to book your Fiji Airways flights through the Qantas website for the highest earnings, and include your frequent flyer number on the booking.
Is there a Qantas Lounge in Fiji?
No, Qantas uses the Fiji Airways lounge when departing from Nadi.
Can I use the Qantas Lounge if flying Fiji Airways?
If you have Qantas Frequent Flyer status or a Qantas Club membership, purchase a Qantas codeshare flight on Fiji Airways (i.e. with a QF flight number rather than FJ), to be eligible for lounge access.
How to redeem Qantas Points for flights to Fiji
was last modified:
August 20th, 2020
by