With direct flights to Hawaii from three Australian cities, holidaying in Honolulu is a hoot!
As with any international travel right now, there's a little paperwork to pore over. But once that's done, the beaches of Hawaii are surely worth the hassle. Here are the boxes you need to tick, and the airlines that can fly you to paradise.
Paperwork and pre-flight COVID testing
As with the US mainland, visitors to Hawaii need either a US visa or an ESTA. The latter is easiest for most tourists, and is obtained through the Electronic System for Travel Authorisation website. Be warned, there are many unofficial websites willing to process your ESTA application. Some even overcharge, and quite significantly so. But the link above takes you to the official site, where the cost is just US$14 (AU$20).
ESTAs are valid for two years from the date of issue. This means if you had an ESTA pre-COVID, it's likely you'll need a new one to fly again. They're also valid for multiple trips. If you head to Hawaii this time, the same ESTA could take you to Los Angeles or beyond next time.
Then comes the USA's new COVID requirements. These begin with a pre-flight COVID test, which must be taken no more than one day before your US-bound flight. In Australia, this typically costs AU$79-$200 for a PCR test that provides a formal, printable result.
You'll need to show that negative result at check-in. Alongside it, there's the new USA Passenger Attestation Form. Even though these are available at the airport, you can save time by filling yours out at home.
With test results and paperwork in-hand, you'll be ready to fly to Hawaii! It still pays to double-check the latest entry requirements before you travel, just to be safe. At the time of writing, the US was considering a period of mandatory self-isolation for international arrivals – but hadn't yet confirmed these arrangements.
Returning to Australia from Hawaii
As with all passengers bound for Australia, you'll need to complete the new online Travel Declaration. This requirement includes Australian citizens and permanent residents. Of course, visitors to Australia need to complete it as well.
The form can be filled out within a week of your flight home, but no later than 72 hours before you travel. You'll need to answer questions about your travel history and vaccination status. That's because unvaccinated travellers remain subject to Australia's strict passenger arrival caps.
Then, within 72 hours of your flight's scheduled departure time, there's the obligatory COVID test. In the United States, travel tests generally cost US$199 (AU$272.50) and upwards. Remember, free 'community' tests can't be used, as you need to provide a formal test result. As the testing providers and costs in your area may vary, speak with your hotel concierge for the best options near you.
Once you're back on Australian soil, you'll also need to follow any restrictions in your arrival state or territory. Right now, you'd face mandatory 14-day quarantine following your entry into Queensland. But jet into New South Wales or Victoria instead, and it's currently just a test with the first 24 hours of arrival, while self-isolating until a negative result.
Ad – Scroll down to continue reading.Minimum spend, terms & conditions apply.
Flying to Hawaii with Qantas
With flights paused during COVID, Qantas is again soaring to Hawaii.
| | | | |
| --- | --- | --- | --- |
| Route | Frequency | Aircraft type | Cabins |
| Sydney-Honolulu | Four times a week | Airbus A330-300 | Business, Economy |
Qantas lounges in Sydney and Honolulu
With Sydney as its home base, there's of course the flagship Qantas First Lounge. You'll secure an invitation as a Qantas Platinum frequent flyer (or above), or by way of other oneworld Emerald status.
An evening departure from Sydney gives you plenty of time to enjoy the many features of the First Lounge. So arrive early: you deserve to be spoiled! Settle into the dining room and tuck into the signature salt and pepper squid. Meander over to the spa – once it's back in action – for a complimentary massage or treatment. Of course, there's plenty of Champagne to go around, too.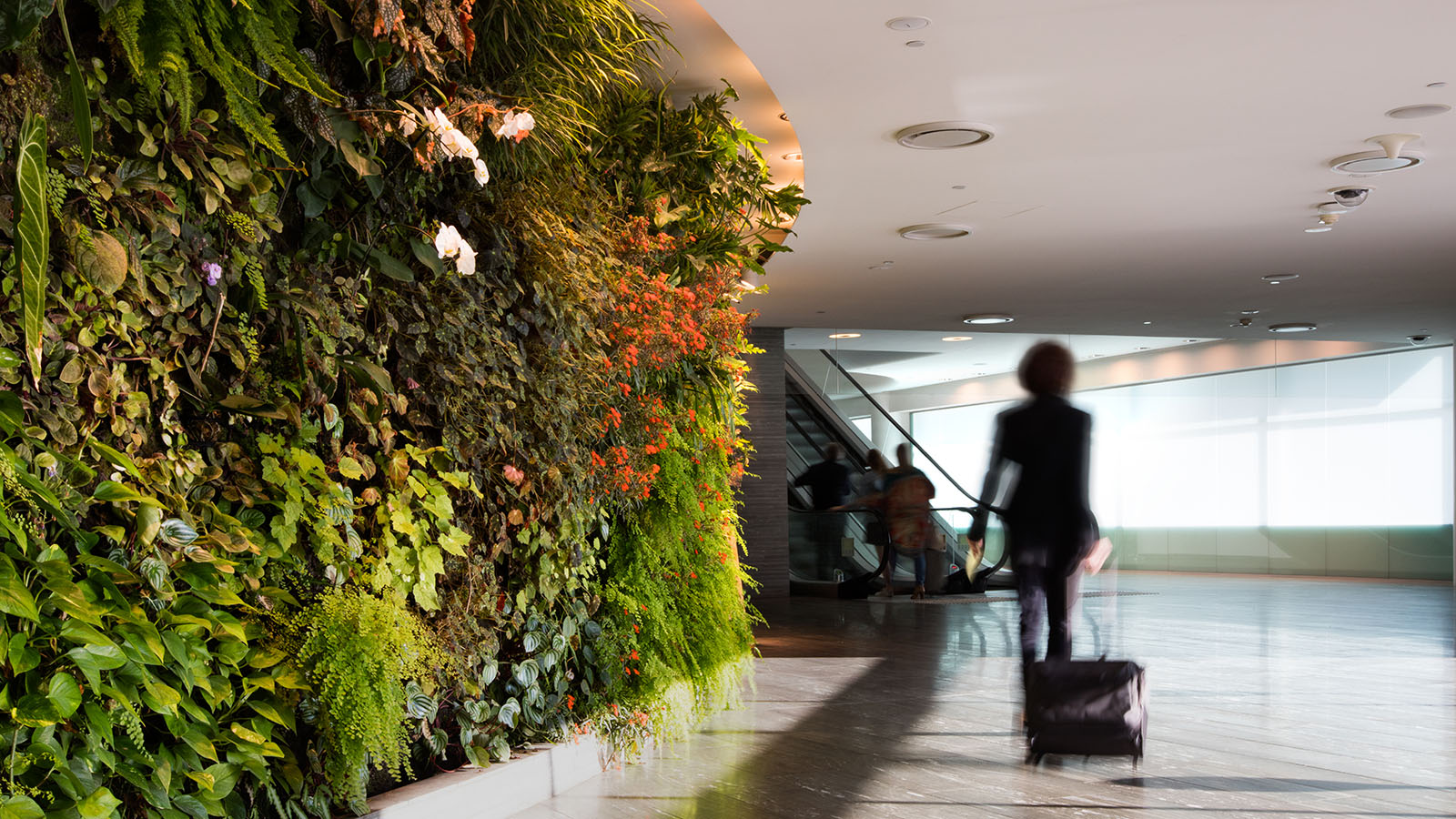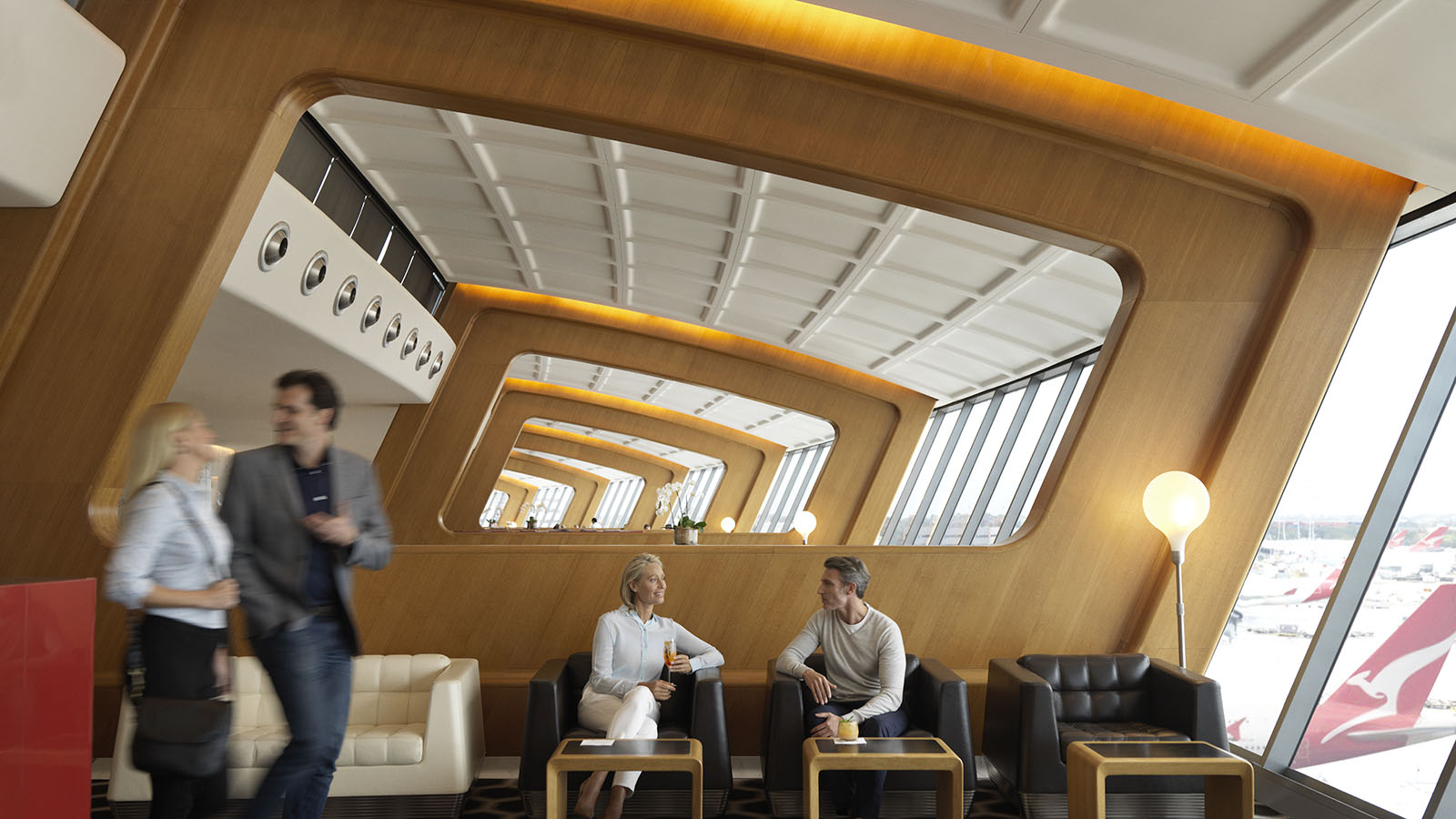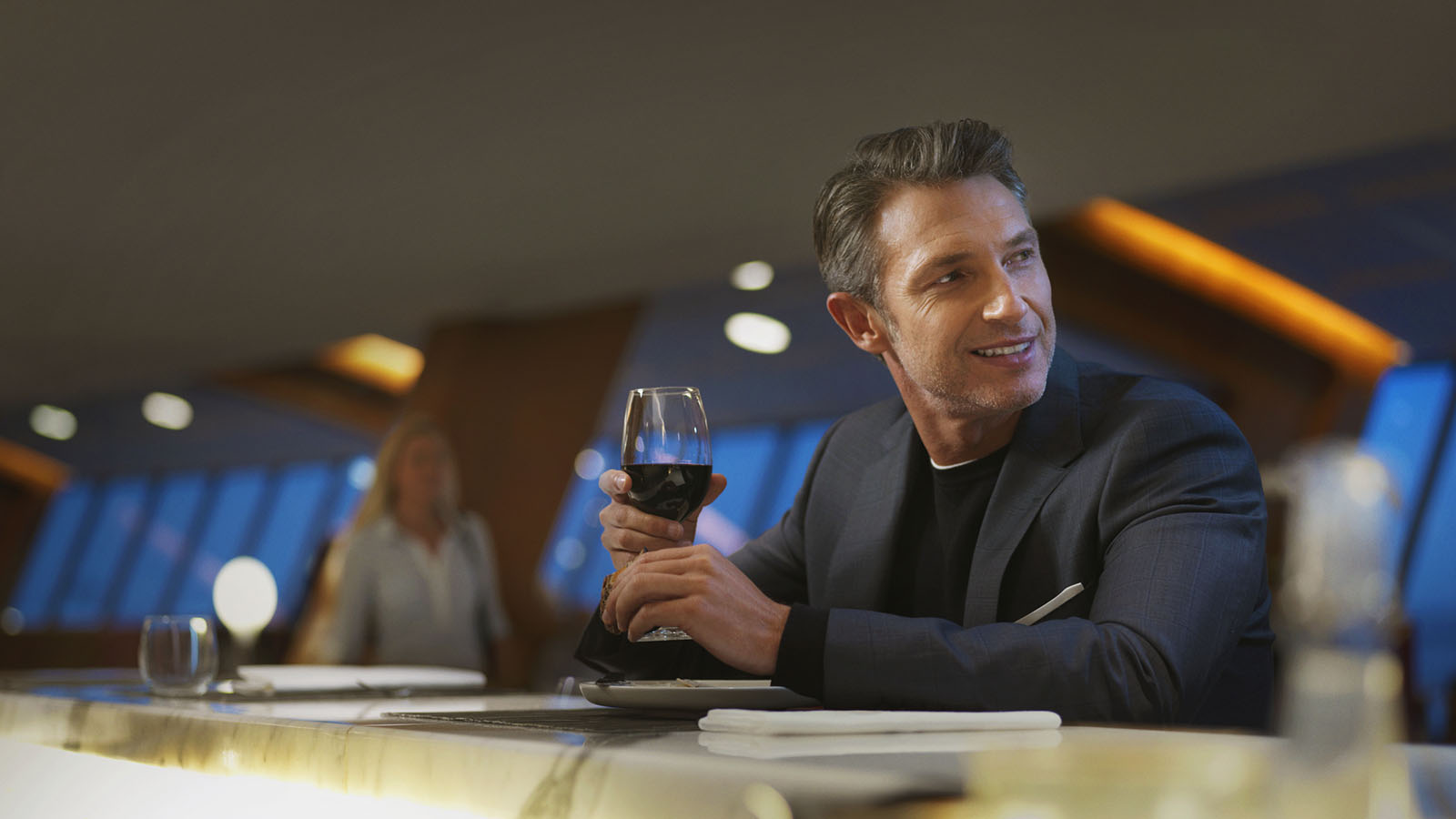 Qantas normally operates a Business Lounge here too, although it's currently closed. If you'd otherwise visit the Business Lounge, you'll be 'upgraded' to the First Lounge instead. Yes, your Qantas Club membership or Qantas Gold card is good for a pass to the Qantas First Lounge. Soak up the luxury, and enjoy!
Over in Honolulu, Qantas again provides its own-brand lounge. But it should be said, Honolulu's Qantas Business Lounge isn't in the same league as the First lounges in Australia. Some also consider it less favourable than other Business lounges in the airline's network.
It's not a terrible space by any measure: just one that's not worth arriving too early to enjoy. Plan for a quick snack and refreshment, and you won't be disappointed.
The Qantas experience flying to Hawaii
Prior to the pandemic, Qantas had been flying Boeing 747s to Honolulu. While the jumbo is iconic, it didn't offer Qantas' best cabin experience. Fast-forward to today, and the Airbus A330 hops between Sydney and Honolulu instead.
In Business, this finds fully-flat beds in a 1-2-1 layout. Direct aisle access is guaranteed from every seat, so you won't be bumped as you doze away. Don't worry about bringing your own pyjamas, either – Qantas has you covered.
Qantas' Airbus A330s don't offer Premium Economy. But standard Economy sits just behind Business.
Bringing a significant other to Hawaii? The 2-4-2 cabin layout means you can sit together, without a third wheel. If you're taking the whole family, the groups of four seats in the centre are ideal.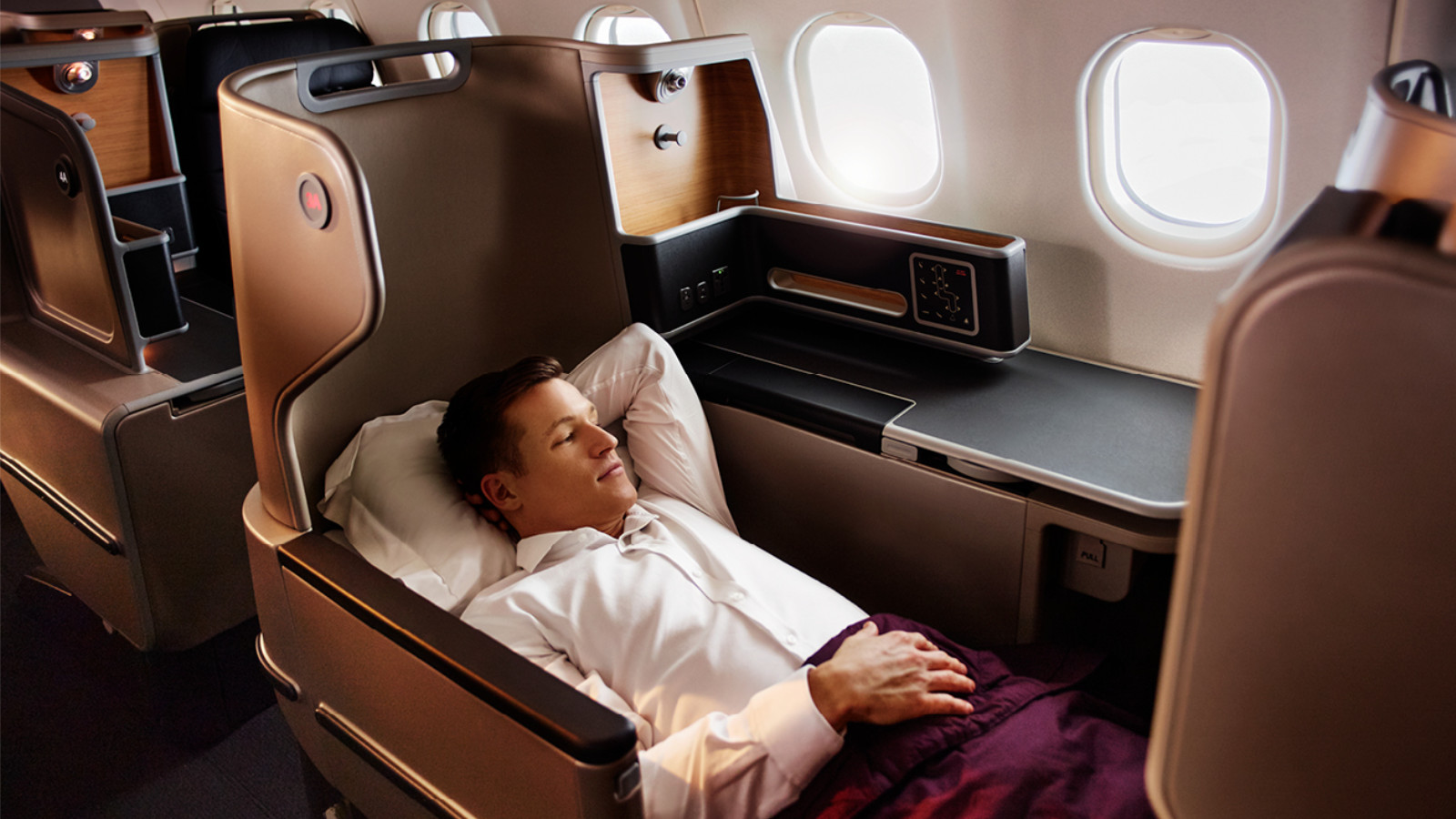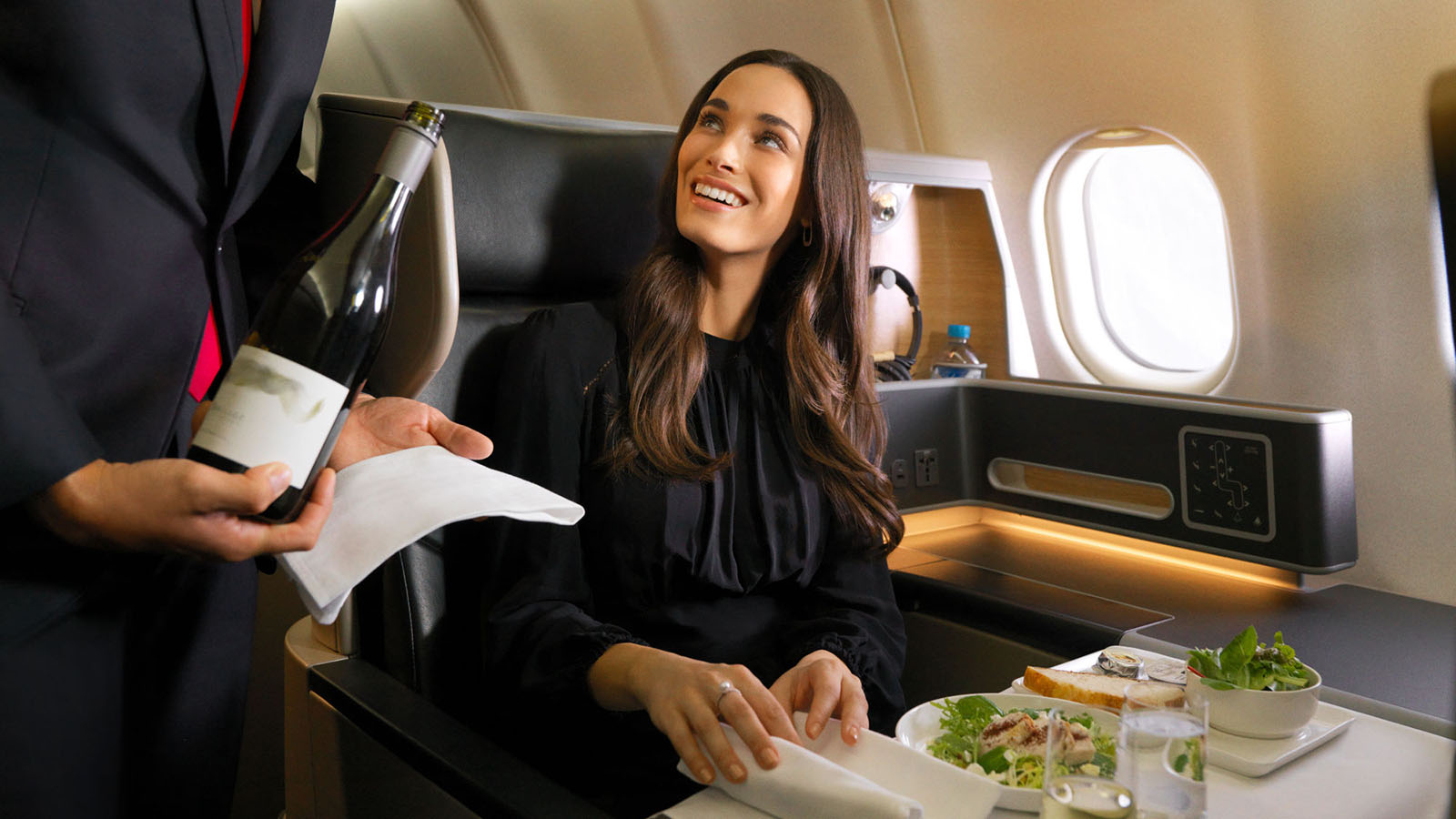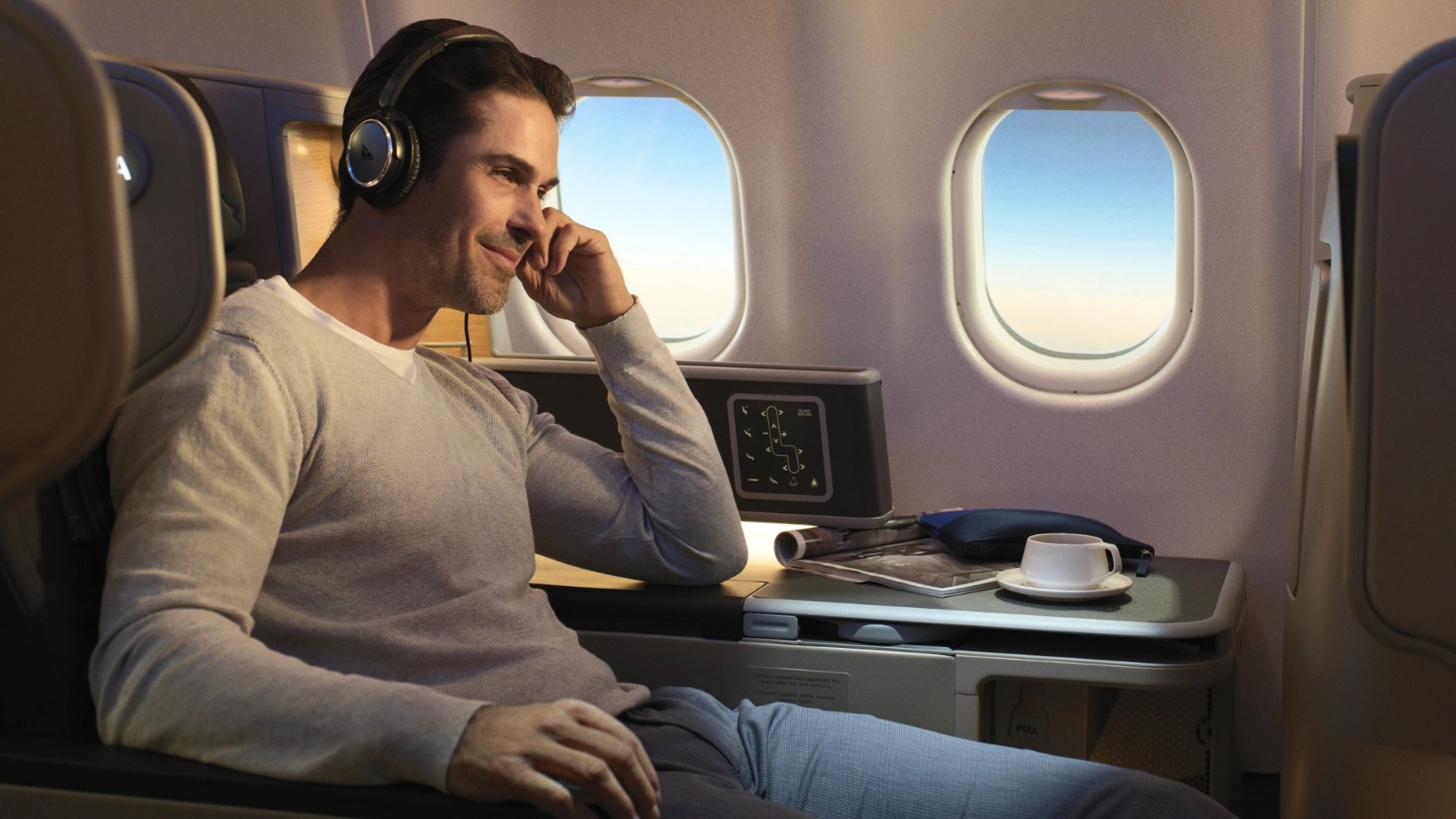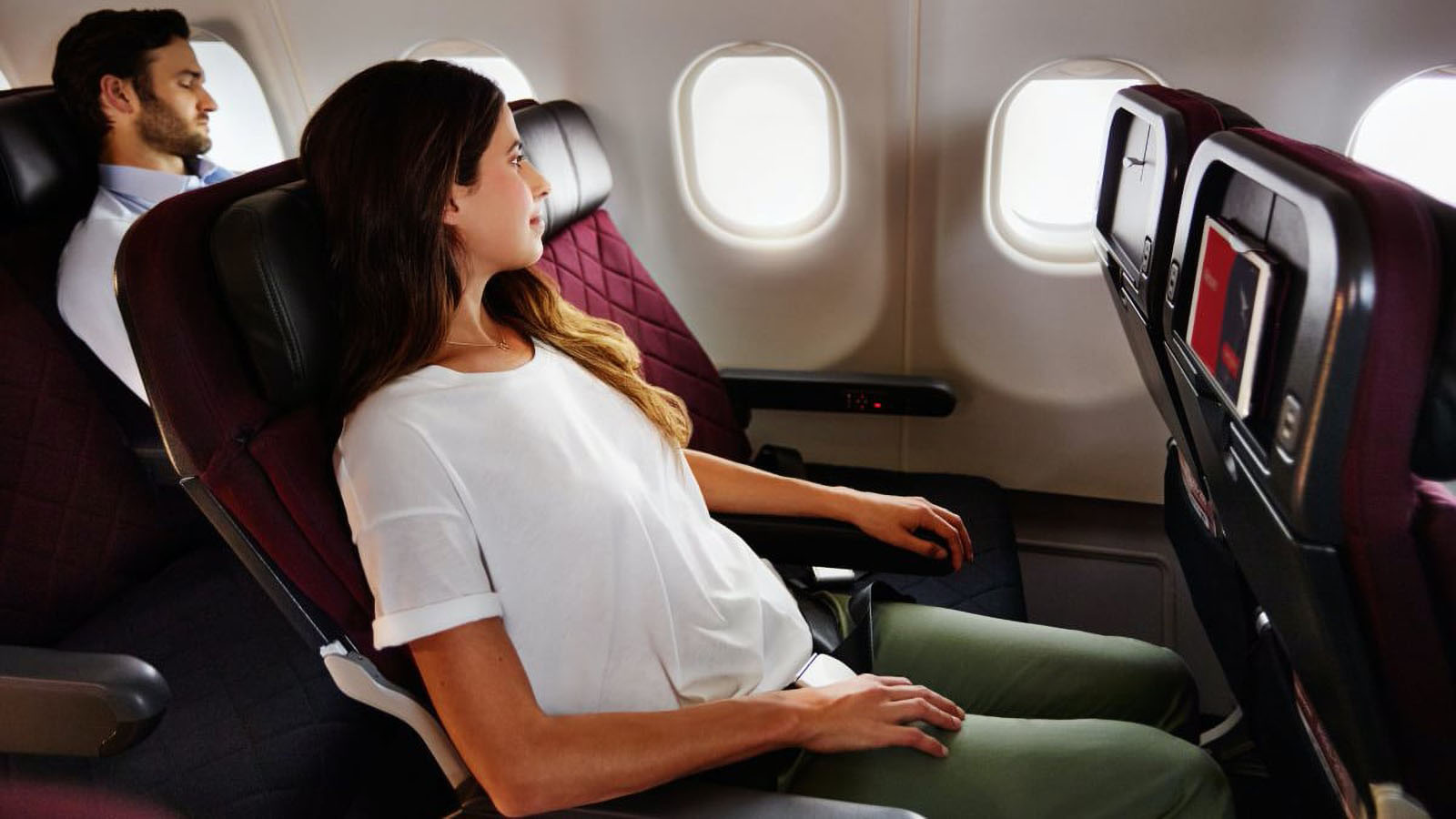 Movies, meals, drinks and baggage come as standard with your Qantas Economy fare. Just keep in mind, it's rather difficult to land a points-based upgrade from Economy to Business on these Hawaii flights.
This was even the case when the larger Boeing 747s plied the route. If you're aiming to fly upfront, try booking Business using Qantas Points instead… provided you can find availability!
Flying to Hawaii with Hawaiian Airlines
Hawaiian Airlines is bringing back its staple Australian routes. Sydney flights returned from 15 December 2021. Brisbane travellers need to wait a little longer, with Hawaiian back in Queensland skies from 31 March 2022.
Don't forget, you can earn and spend Virgin Australia Velocity Points on Hawaiian Airlines flights. You can also earn Velocity Status Credits. This applies whether travelling on an HA or VA flight number, where available.
| | | | |
| --- | --- | --- | --- |
| Route | Frequency | Aircraft type | Cabins |
| Sydney-Honolulu | Five times a week * | Airbus A330-200 | Business Class, Extra Comfort, Economy Class |
| Brisbane-Honolulu | Three times a week | Airbus A330-200 | Business Class, Extra Comfort, Economy Class |
* Sydney switches to daily flights from 17 March 2022.
Hawaiian Airlines' lounges in Australia and Honolulu
Prior to COVID, Hawaiian Airlines relied on third-party lounges in Australia. At Brisbane Airport, for instance, Business Class travellers were invited to visit the Plaza Premium Lounge.
But as the airline makes its return to Australia, details of its lounge arrangements haven't yet been clarified. It's reasonable to expect lounge access when booked in Business Class. Be aware though, that Virgin Australia Velocity Gold or Platinum status doesn't grant lounge access with Hawaiian.
Virgin Australia also hasn't yet clarified its policy going forward for international lounge access on a VA codeshare.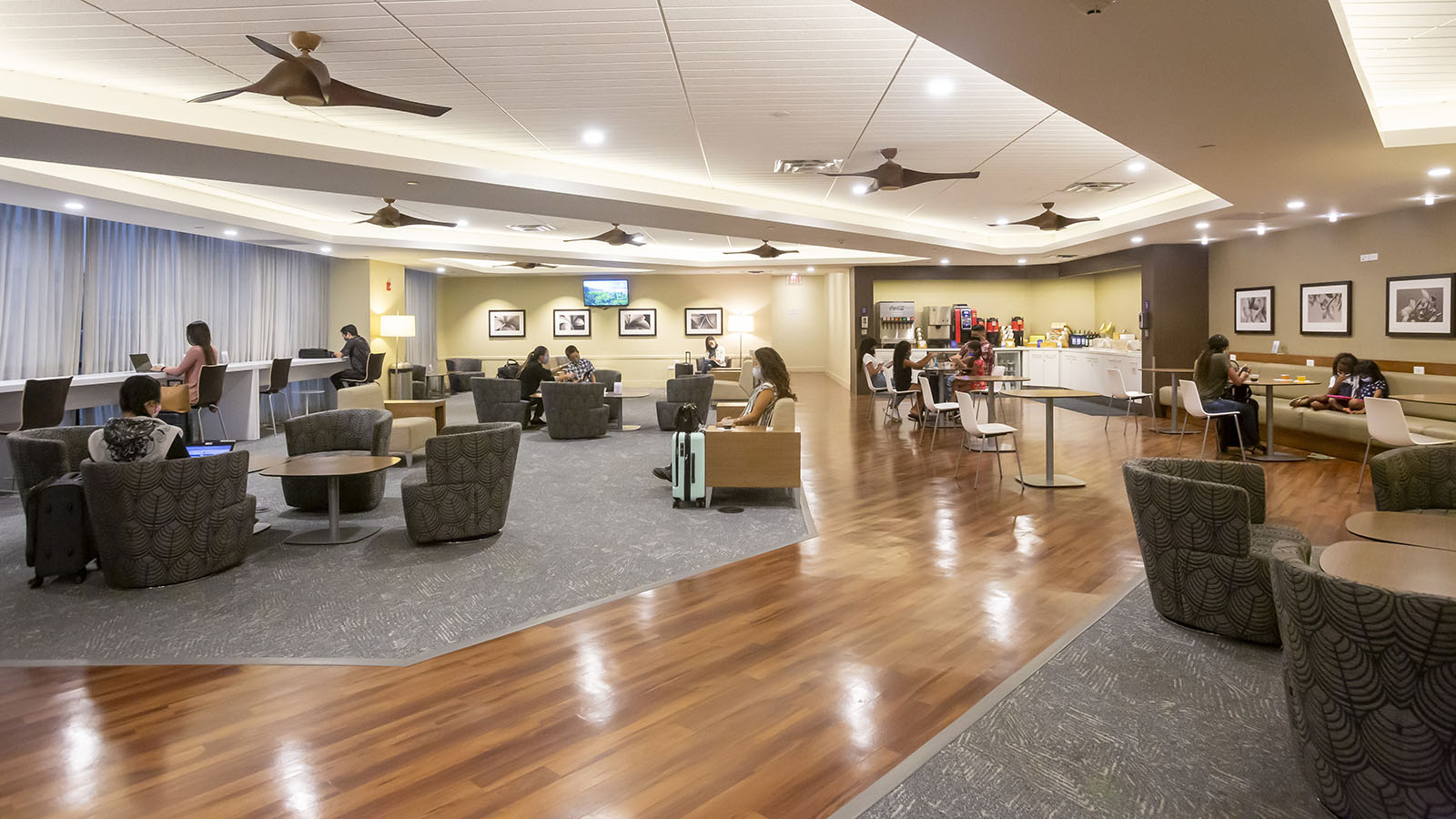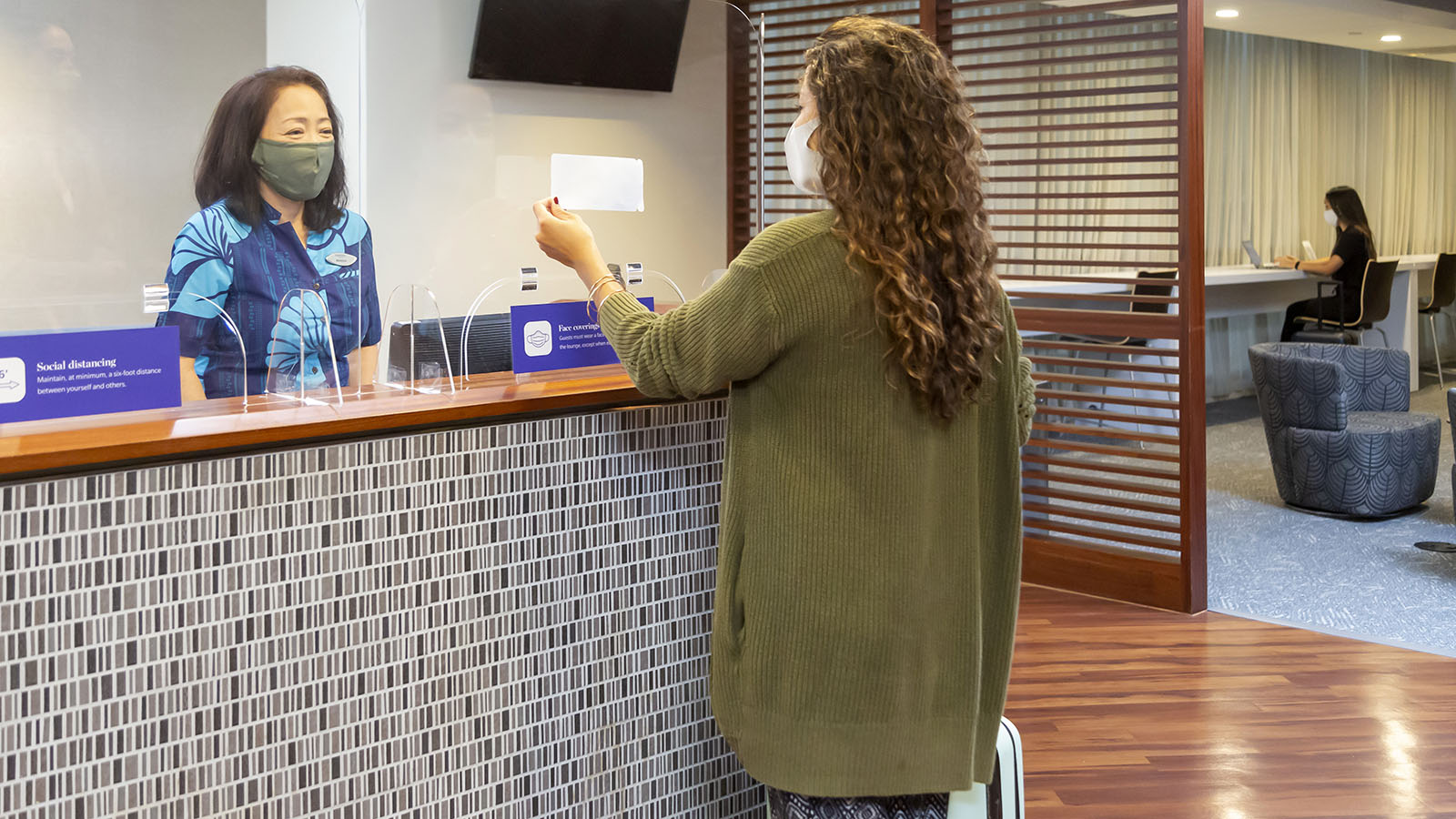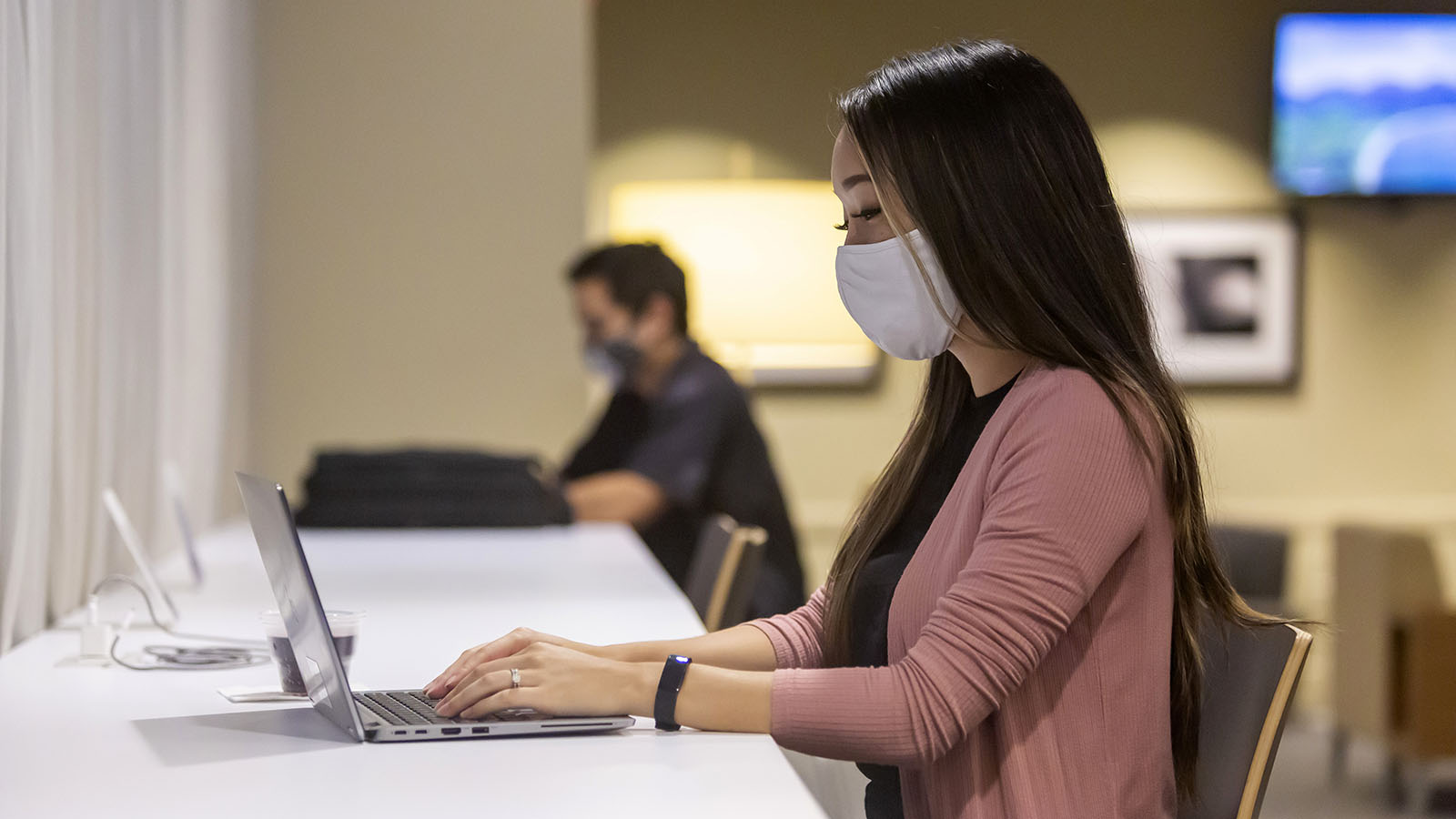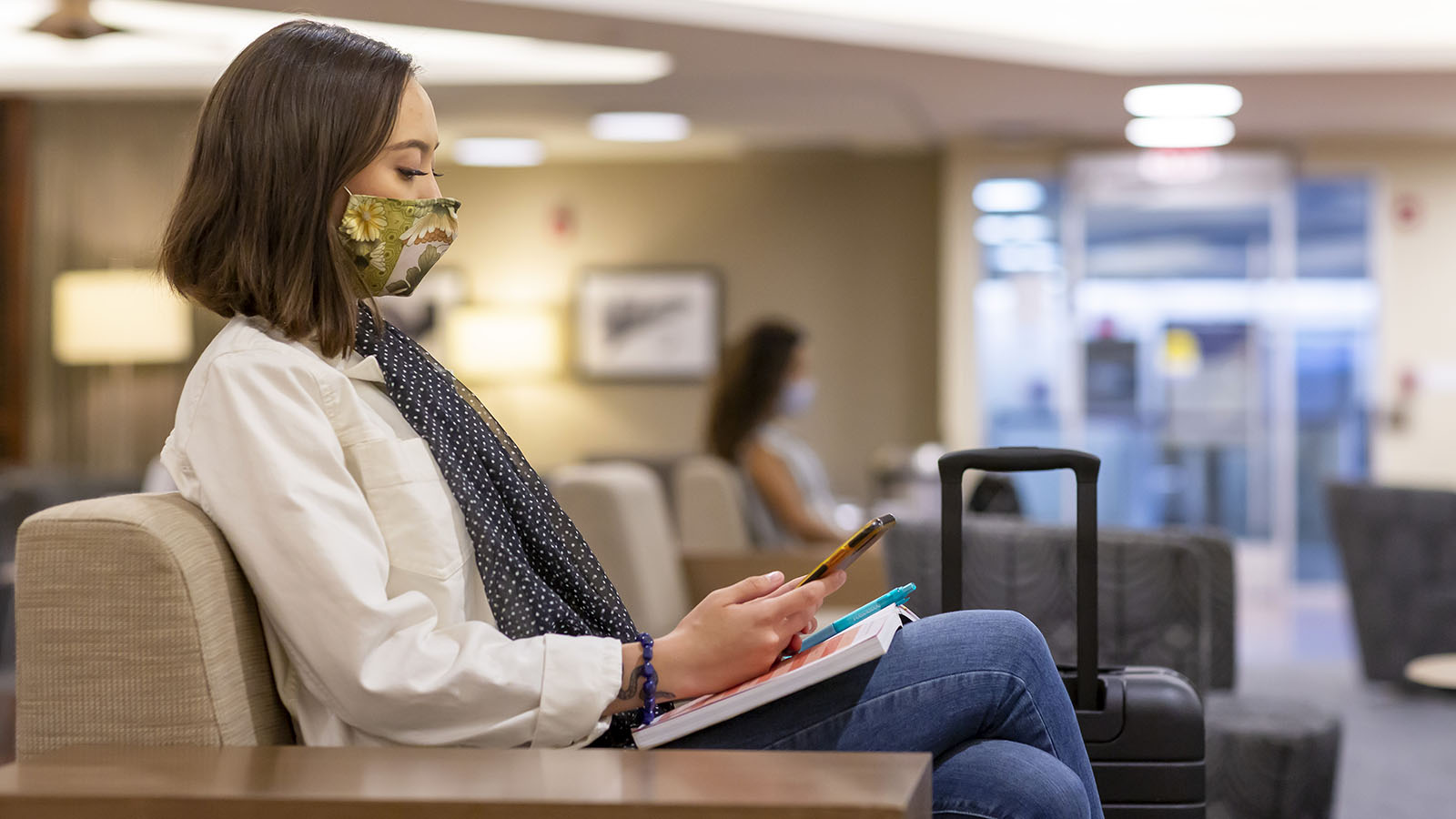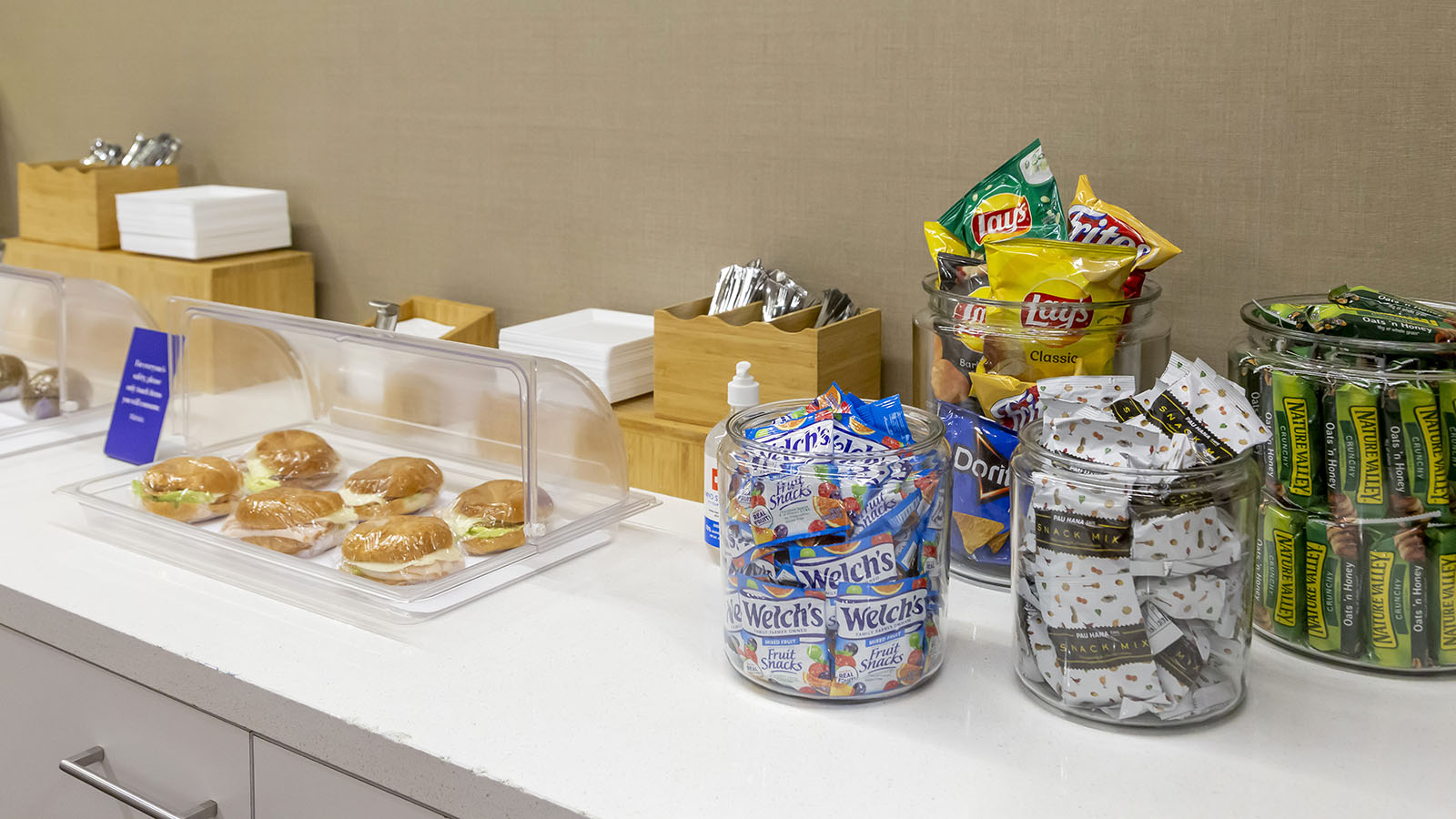 Third-party programs like Priority Pass may come in handy instead. So too can products like the Amex Platinum Card. Not only does Amex Platinum unlock Australia's Plaza Premium lounges – it also includes a separate Priority Pass membership. Combined, the two provide lounge privileges across Sydney, Brisbane and Honolulu.
Speaking of Honolulu, Hawaiian Airlines' Plumeria Lounge awaits Business Class customers. Its laidback vibe provides one last taste of Hawaii before flying home. Enjoy self-serve food and beverages, along with Wi-Fi and comfortable seating. The Plumeria Lounge also accepts Priority Pass guests.
The Hawaiian Airlines experience flying to Honolulu
Booked yourself in Business Class? Then prepare to enjoy Hawaiian Airlines' flagship experience. Here's a quick preview:
Meals and drinks – of course – are included in your ticket. Inflight entertainment is also provided via an iPad, which slots into the arm of your seat. The 2-2-2 cabin layout is great if travelling with a companion, but less so if you're flying solo.
You do need to pack your own pyjamas: something to remember if you're used to flying Qantas! For a good night's sleep, also consider choosing a seat towards the rear of the cabin. The lights at the front come on regularly throughout the night, and the curtains here don't keep much of the light out.
Back in Economy Class, Hawaiian Airlines' cabin service sits between that of Qantas and Jetstar. It's neither full-service for everyone, nor is it low-cost.
Seatback inflight entertainment is included, with movies now complimentary for all travellers. Previously, these came at an additional charge in standard Economy Class. Meals are also included, as is alcohol with your meal. But for a refreshment after the main service, you'll need to reach for a credit card.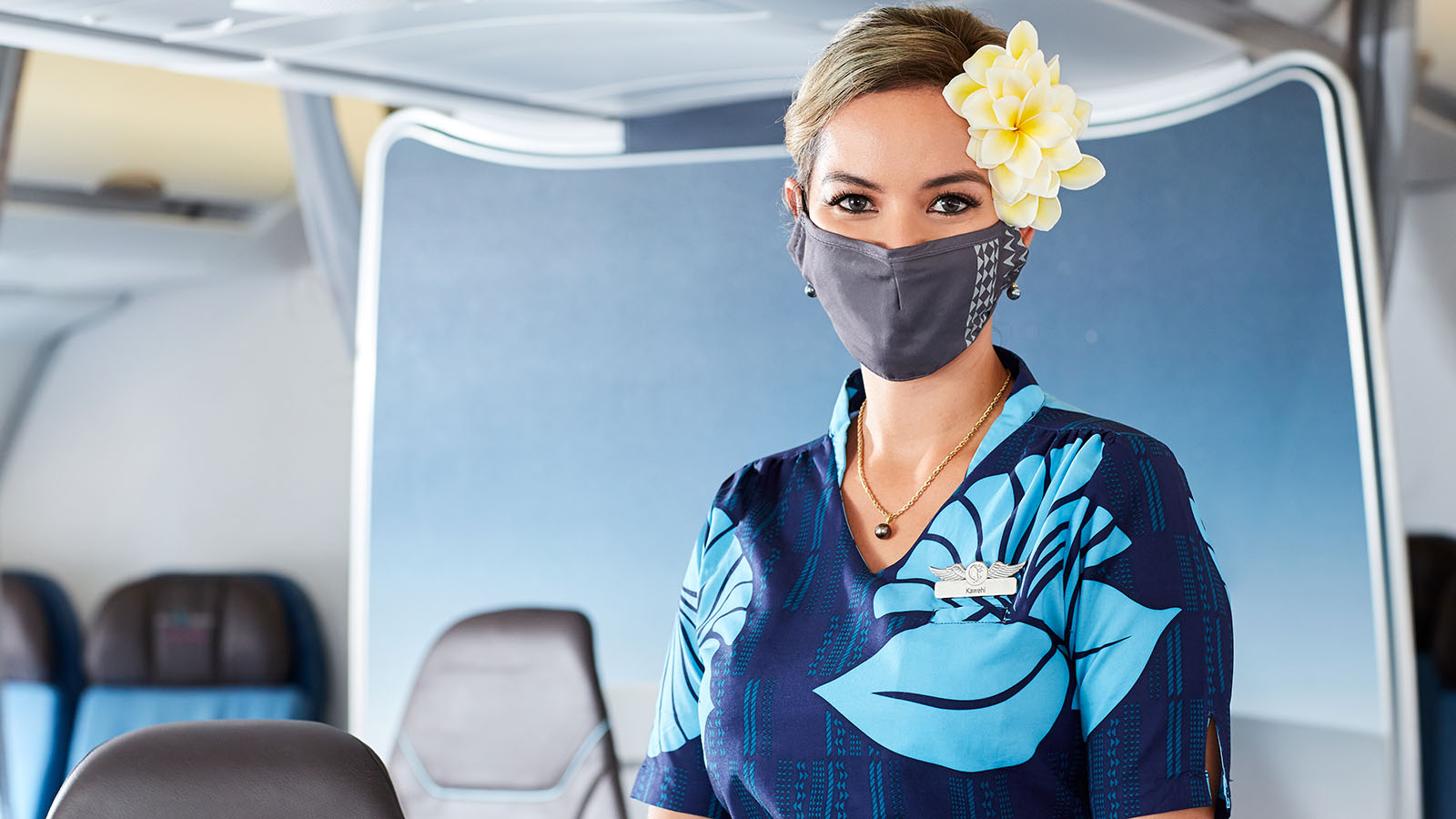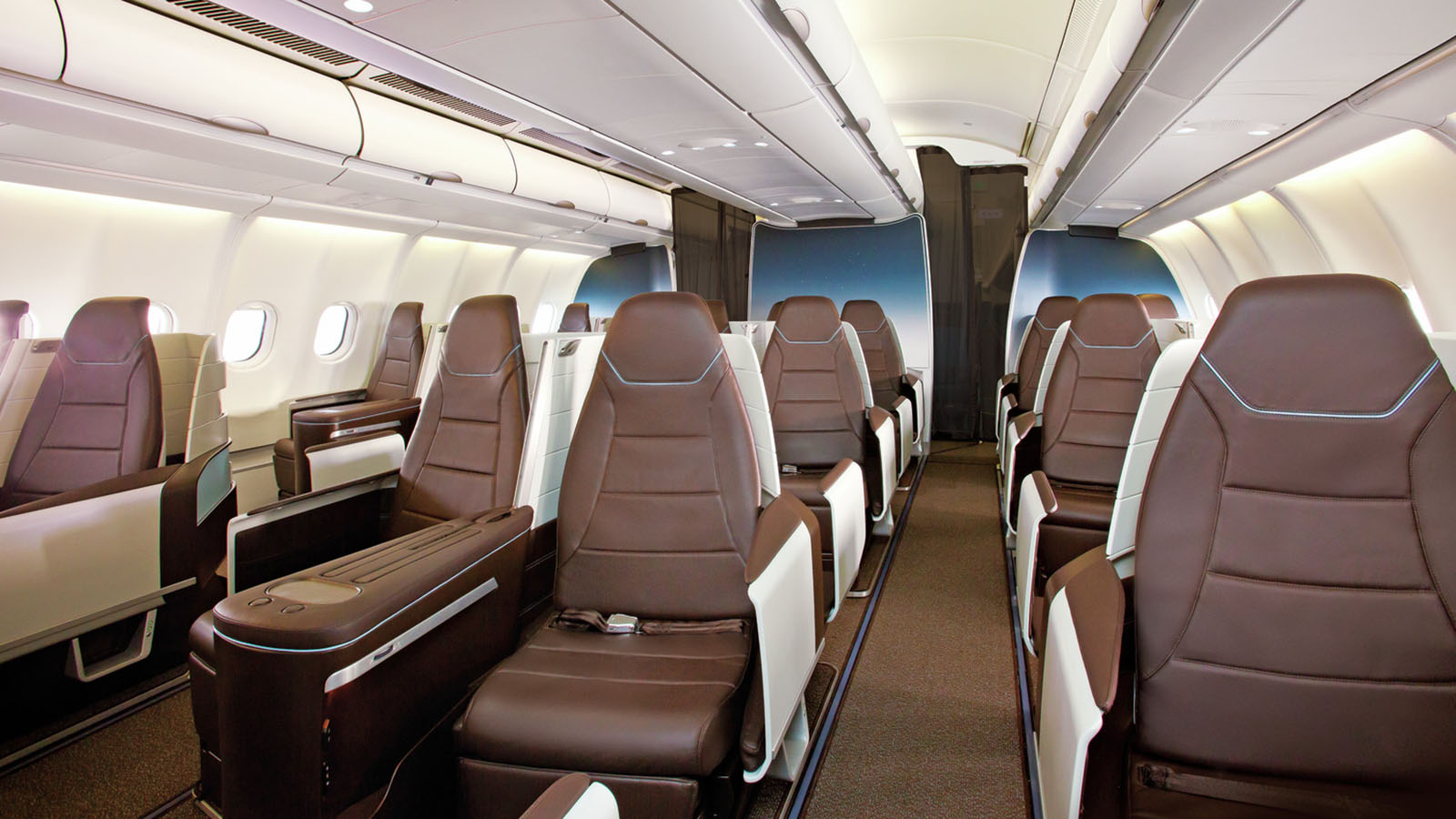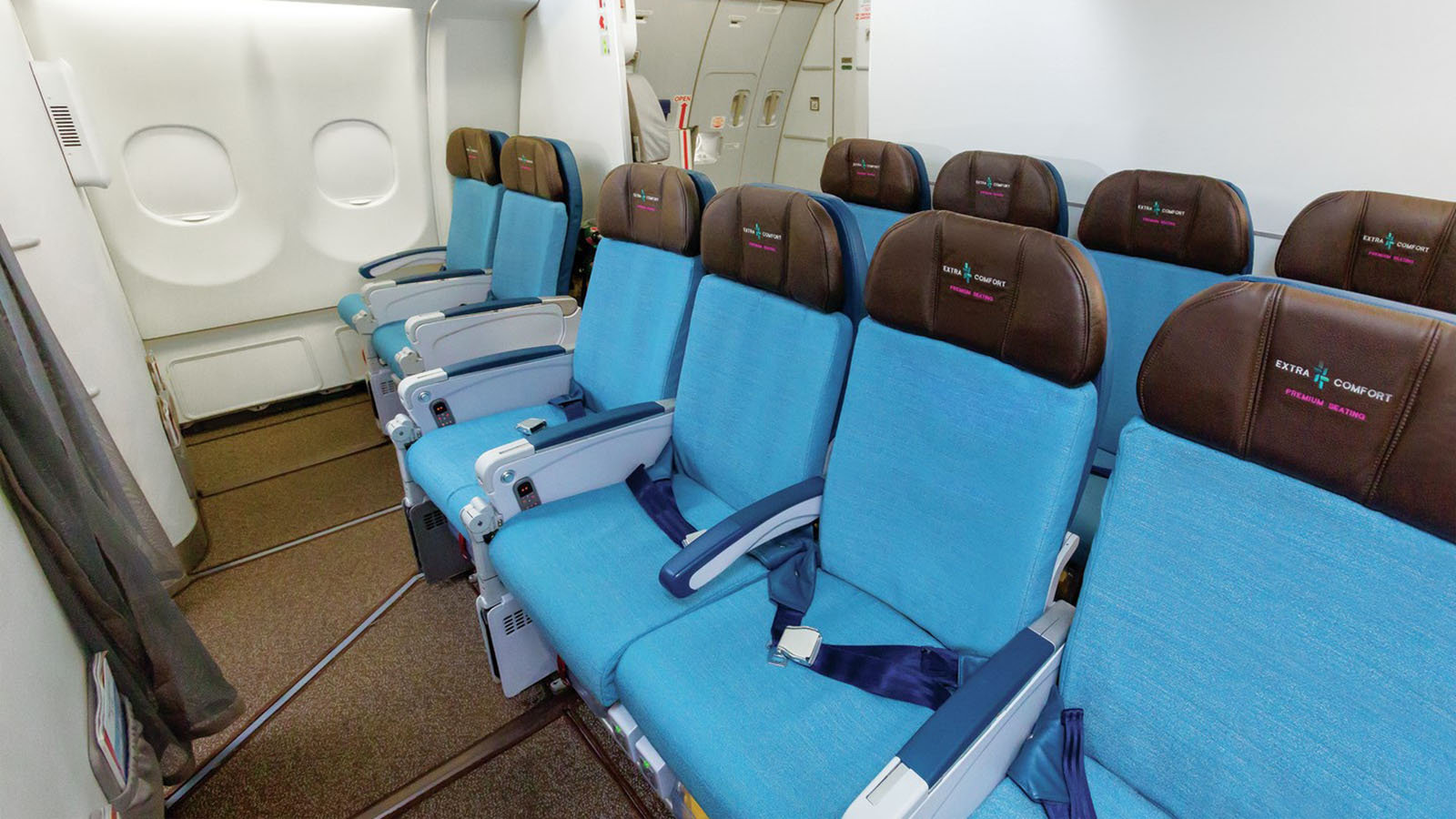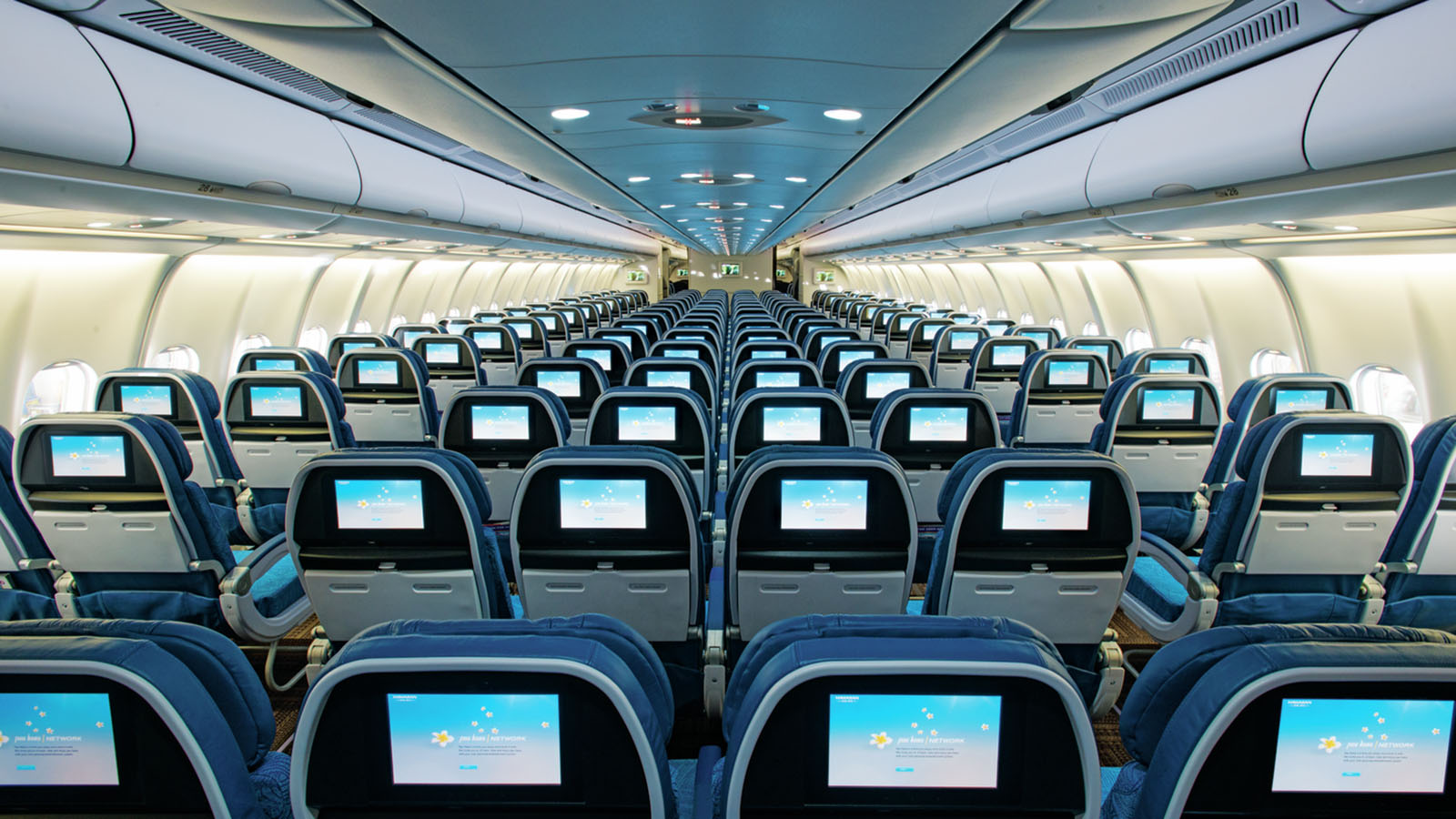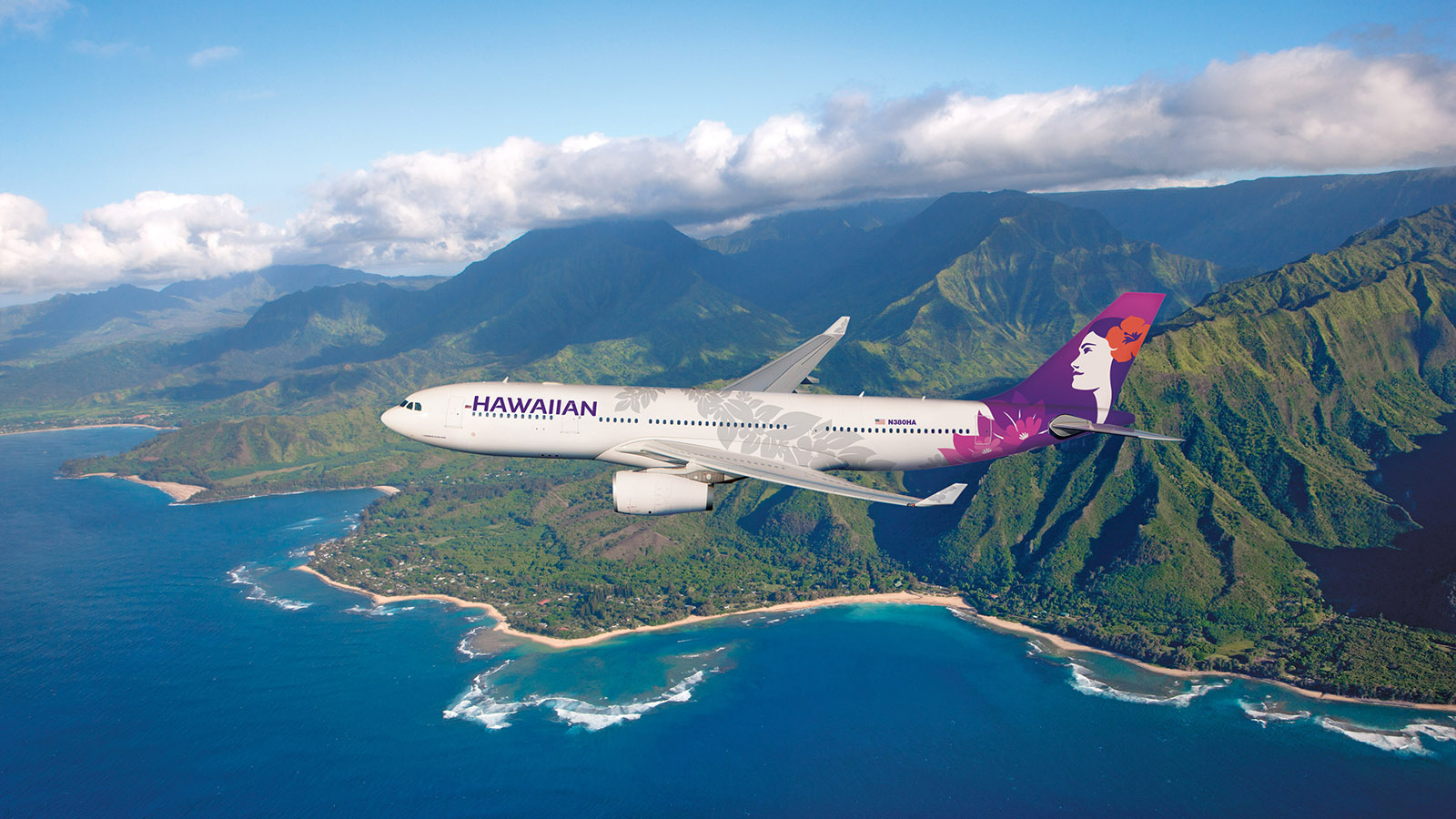 Looking to escape the confines of Economy Class, but can't quite stretch to Business Class? That's where Hawaiian Airlines' Extra Comfort cabin comes into play.
Pitched as an upsell from regular Economy Class, your experience starts with more legroom. The standard 31-inch pitch pushes to 36 inches. In metric terms, that's about 13cm of extra space at your knees. Plan ahead, and you might even snag a seat in the 'mini cabin' just behind Business Class. With just two rows of Extra Comfort seats – and only one row by the windows – it's one of the better ways to fly Economy Class.
Flying to Hawaii with Jetstar
While Jetstar's Hawaii flights remain paused, they'll be back from March 2022. Sydney kicks off from 7 March, with Melbourne back onboard from 15 March.
| | | | |
| --- | --- | --- | --- |
| Route | Frequency | Aircraft type | Cabins |
| Sydney-Honolulu | Three times a week | Boeing 787-8 | Business Class, Economy Class |
| Melbourne-Honolulu | Twice a week | Boeing 787-8 | Business Class, Economy Class |
Jetstar's lounges in Australia and Honolulu
As a low-cost carrier, Jetstar doesn't operate airport lounges of its own. But depending on your frequent flyer status or membership, you may still qualify for lounge privileges.
This covers the Qantas Business and First lounges in both Sydney and Melbourne. The access rules when flying Jetstar largely mirror those for Qantas, with one key exception. If you're a oneworld Sapphire or Emerald frequent flyer with another airline, the Qantas lounges are closed to you. Only a Qantas-plated card unlocks these hallowed havens!
You can, however, access the Qantas Business lounges as a Jetstar Business Max passenger. This is a specific type of Business Class fare, so book wisely if your lounge access isn't already covered by status or membership.
Over in Honolulu, the presence of a Qantas-branded lounge is great news for travellers. Unlike some locations, the Honolulu lounge normally opens at least three hours before each Jetstar flight.
The Jetstar experience flying to Hawaii
Using its Boeing 787-8, Jetstar offers both Business Class and Economy Class to Hawaii.
Business Class is more akin to the Premium Economy Class of other airlines. Expect reclining chairs, rather than fully-flat beds. There's still ample space onboard, with seatback entertainment and meals included.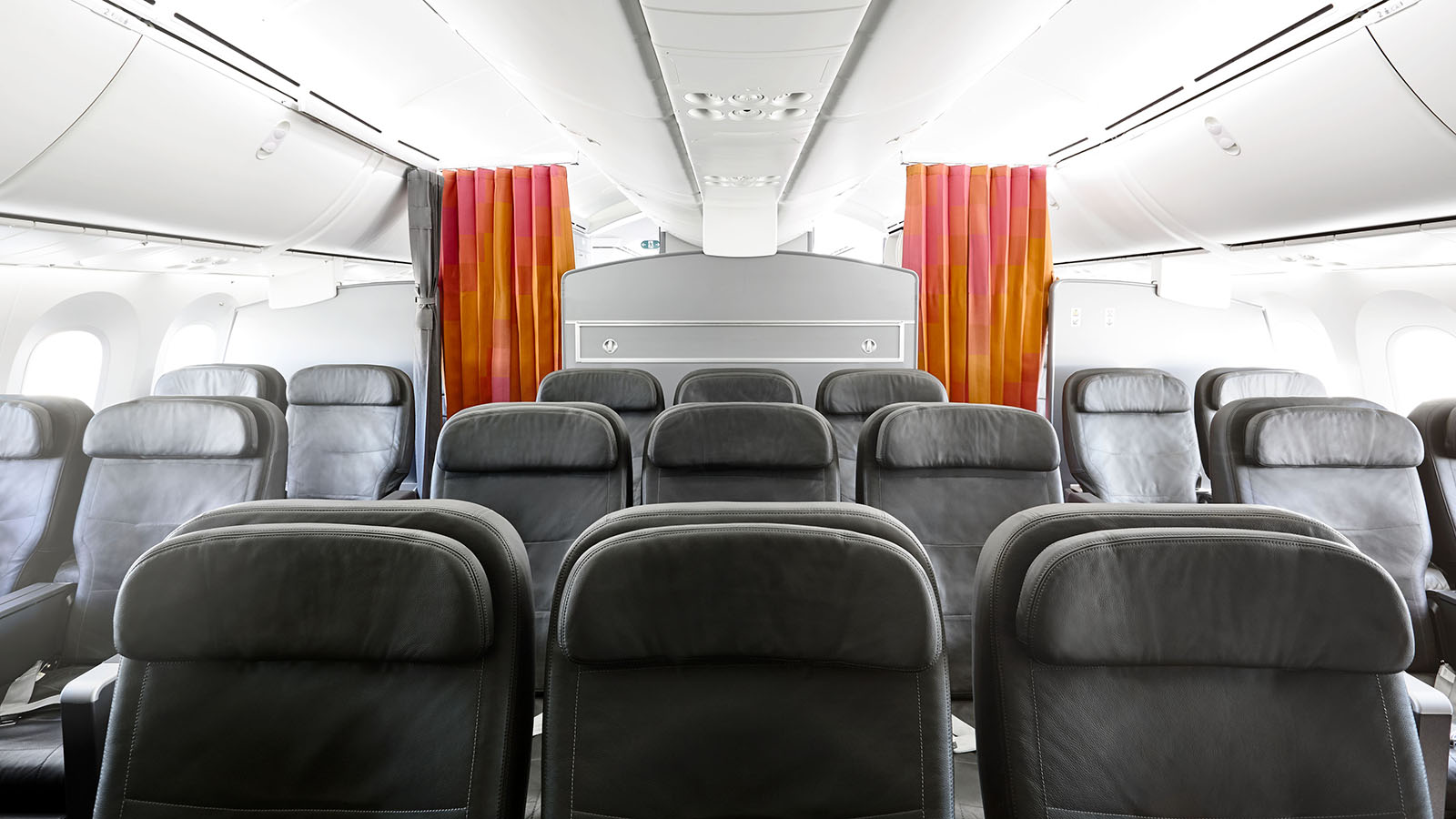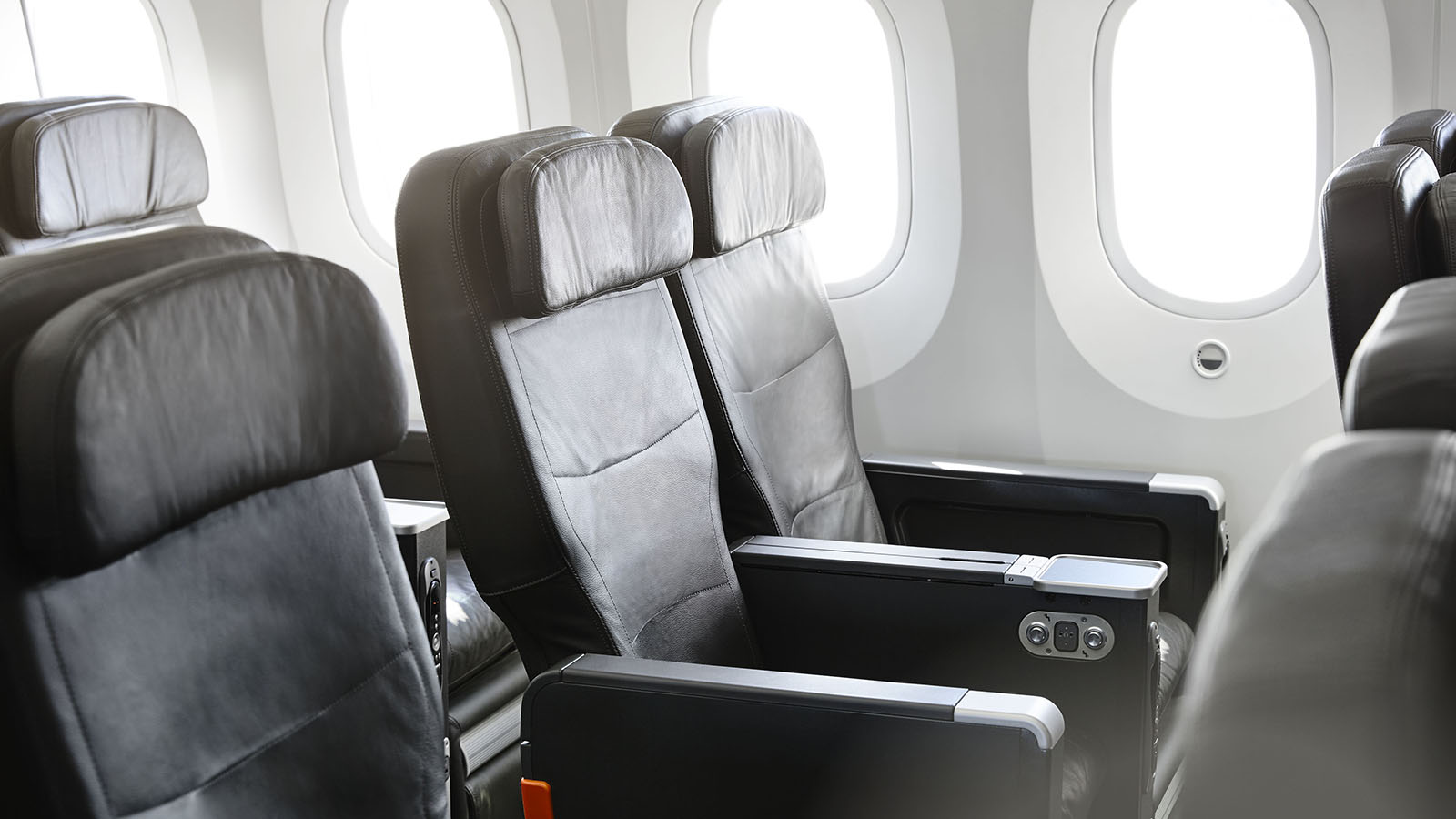 Passengers flying Economy Class will instead find seating in a standard 3-3-3 layout. The exact inclusions depend on the fare you purchase. So keep your credit card within easy reach, if you fancy anything extra.
Summing up
It'll soon be easy to holiday in Hawaii once again. If you're sitting on a stack of Qantas Points, both Qantas and Jetstar can fly you straight into Honolulu. With Virgin Australia Velocity Points, Hawaiian Airlines awaits. Just remember that with Velocity, you can only book Hawaiian Airlines rewards over the phone (call 131 875).
However you get there, there's plenty to see and do in Hawaii. If your adventures take you beyond the bounds of Honolulu, hop aboard an inter-island flight with Hawaiian Airlines. As with the longer flights from Australia, these short legs are also open for booking using Velocity Points. Enjoy!
What to expect when flying to Hawaii
was last modified:
December 22nd, 2021
by