Malaysia Airlines' relatively modern A330 Business Class from Kuala Lumpur features on most of their routes to Australia, including Sydney, Melbourne and Brisbane. This particular flight was the continuation of a trip from London to Sydney.
Award availability using points – such as Qantas Points or Asia Miles – is usually decent, so Malaysia Airlines can offer a decent alternative to Qantas and Emirates when redeeming points for travel to Asia or the UK.

Fleet & Routes
Malaysia Airlines fly to Kuala Lumpur from Sydney, Melbourne, Brisbane, Perth and Adelaide, all on two-cabin Airbus A330s with lie-flat Business Class seats, although one of the two daily Perth flights is on a Boeing 737 with recliner seats. Note that the A330 flight to/from Perth has older-style seats, still lie-flat but it's not the latest product in this review.
Their A350 and A380 also make sporadic appearances on some routes at different times of year, which is likely to increase as they receive more A350s in their fleet too. You'll have to check your planned flight to see which Malaysia Airlines plane you'll receive for your trip.
The Malaysia Airlines A330 Cabin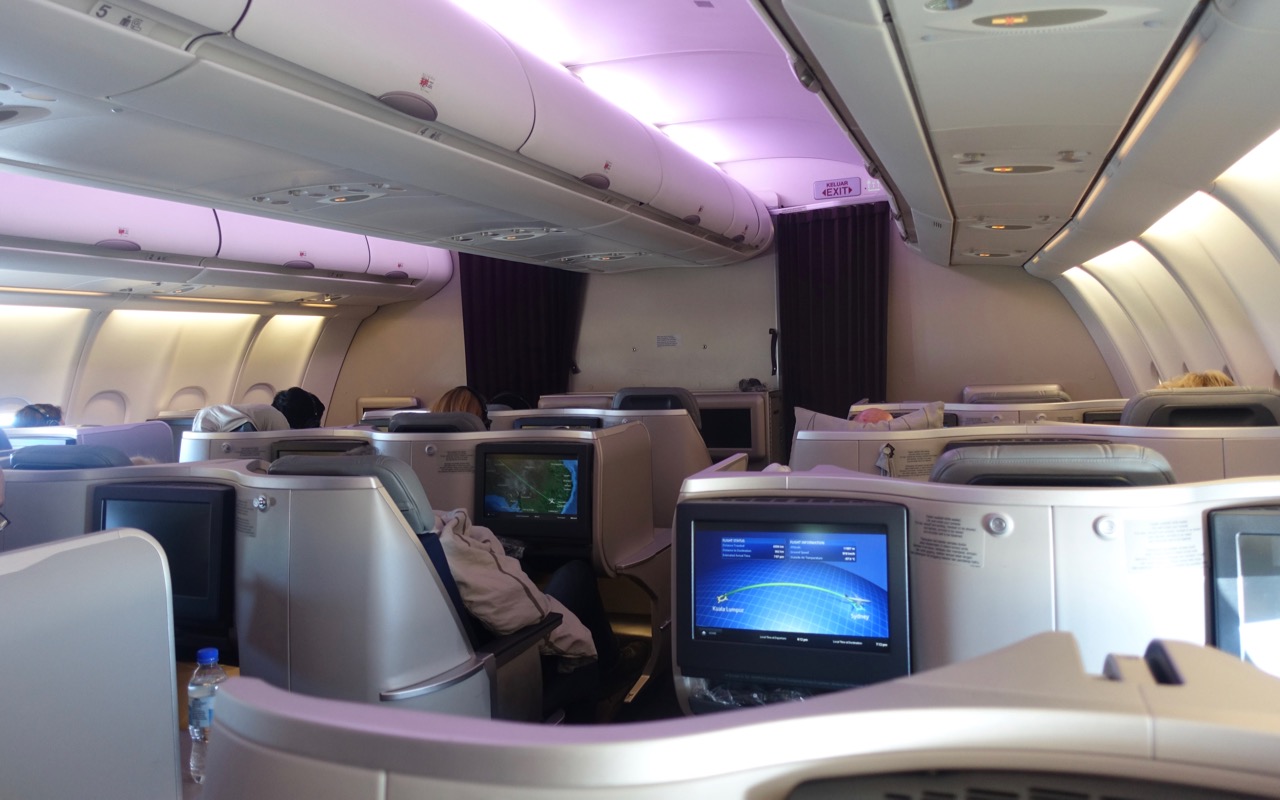 All of Malaysia Airlines' A330s feature lie-flat seats.
Seat Choice
Malaysia Airlines Business Class on the A330 is in a staggered layout, with a handful of solo throne seats alternating backwards with pairs of seats on either side of a central aisle of pairs.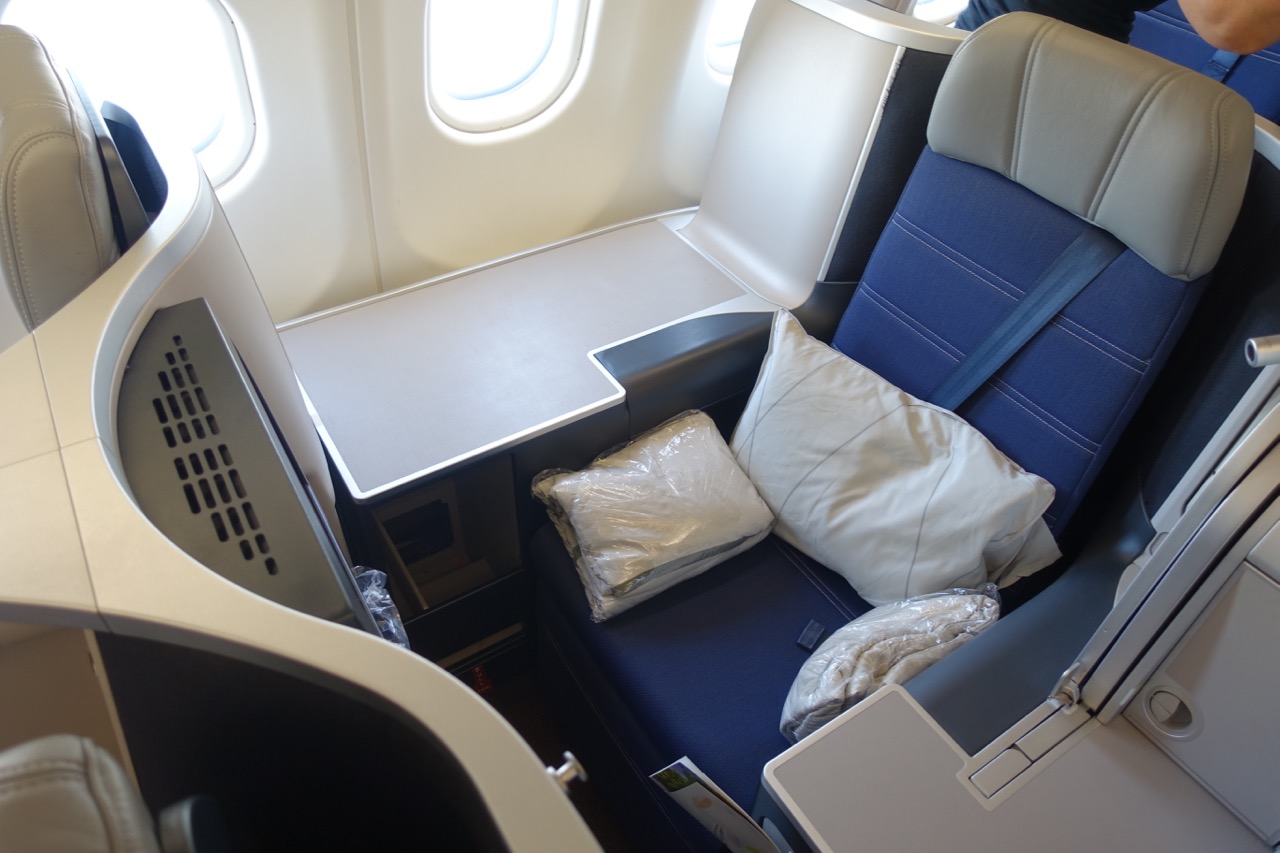 Finding the right seat for your particular travel situation is going to go a long way towards an enjoyable flight, with the single throne seats obviously in demand from solo travellers, and the pairs more suitable for those with companions.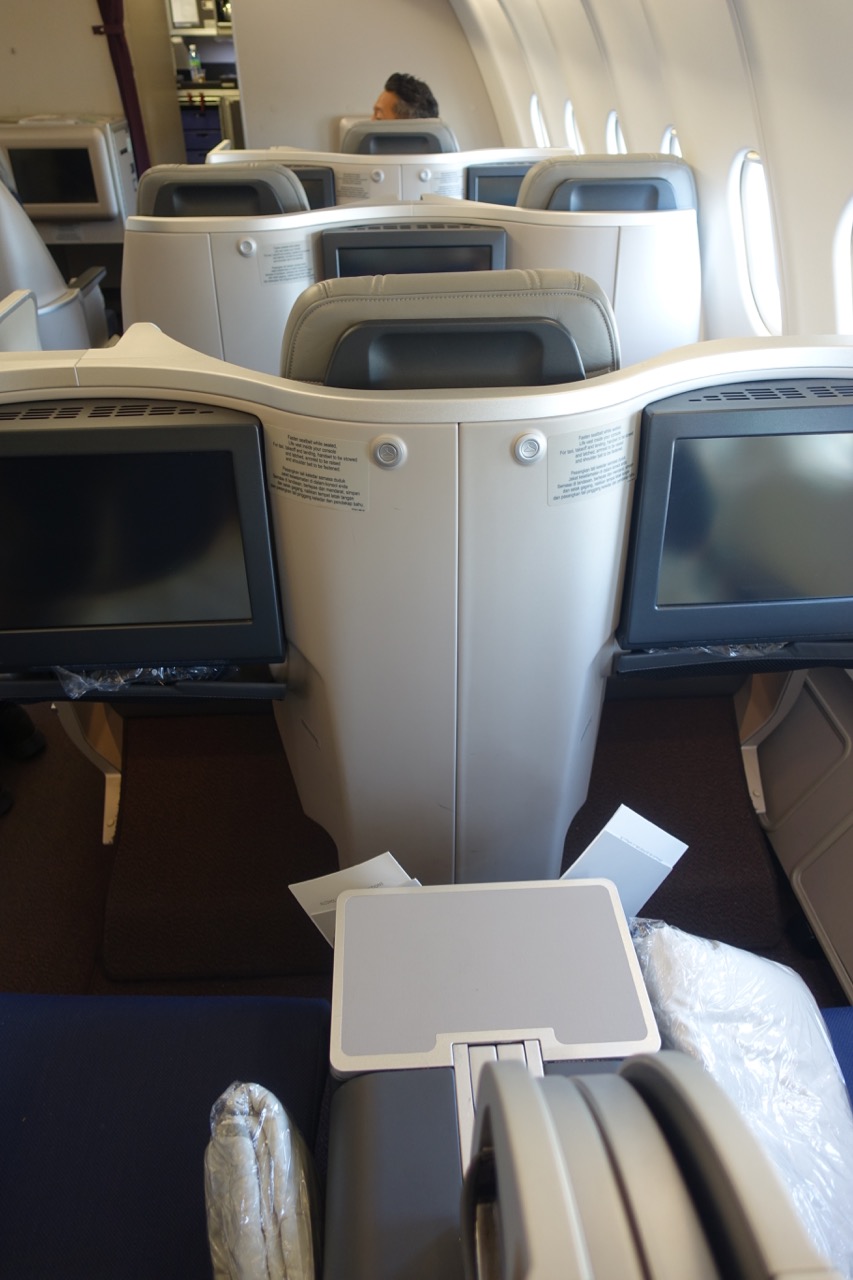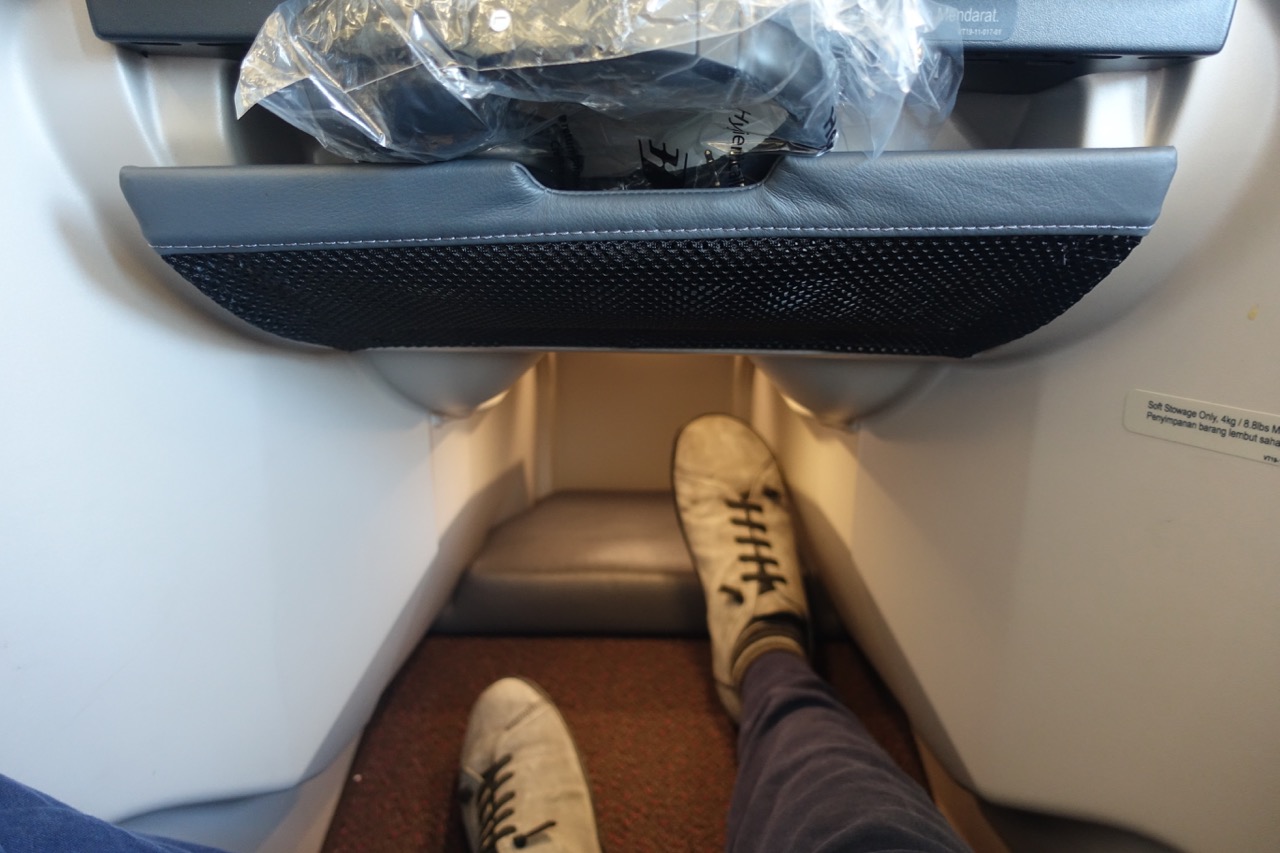 The throne seats do have a slightly more cramped footwell due to the surrounding two seats in front. For the long-legged with a long redeye flight this may be a reason to avoid them.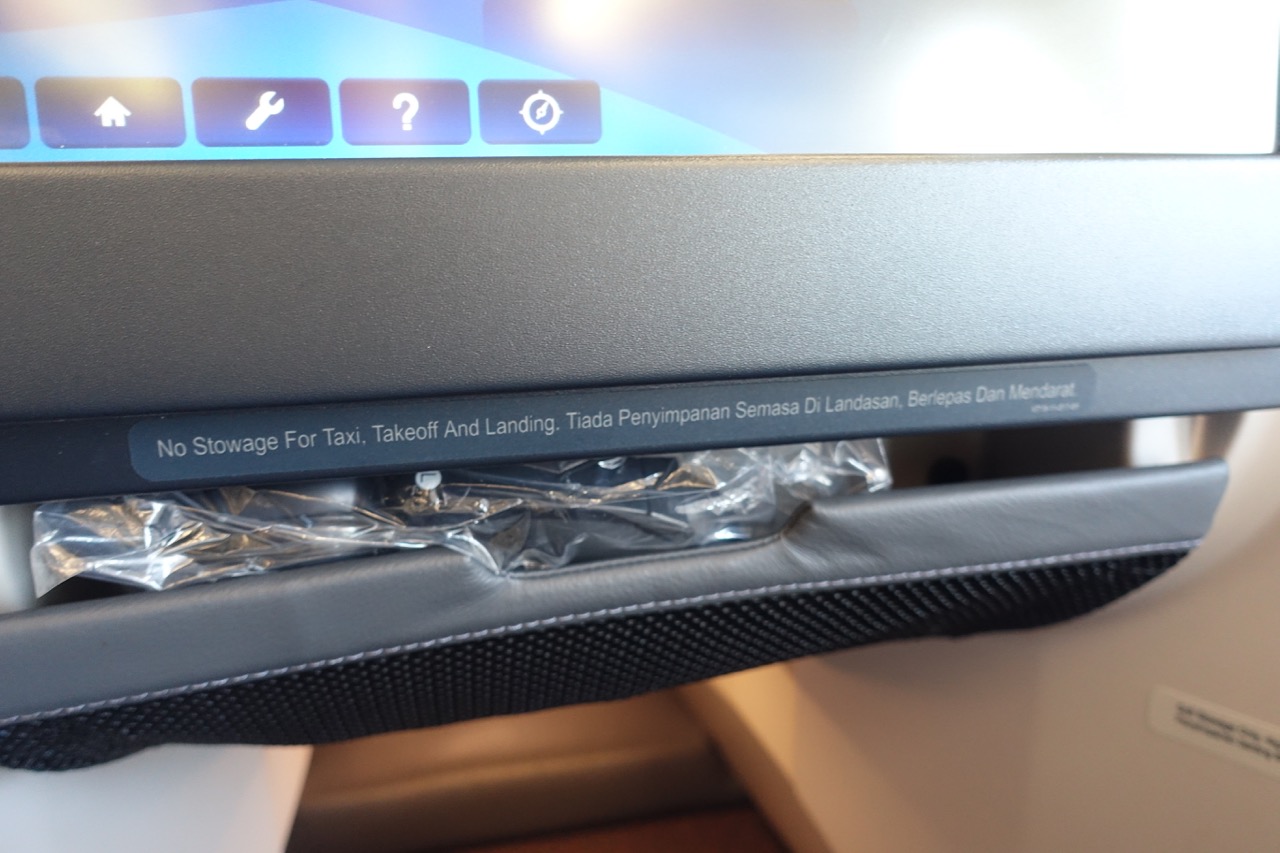 There's the usual range of seat controls to get you comfortable, a few different storage options, and the seat is also dressed with a cover and mattress pad to make it more comfortable.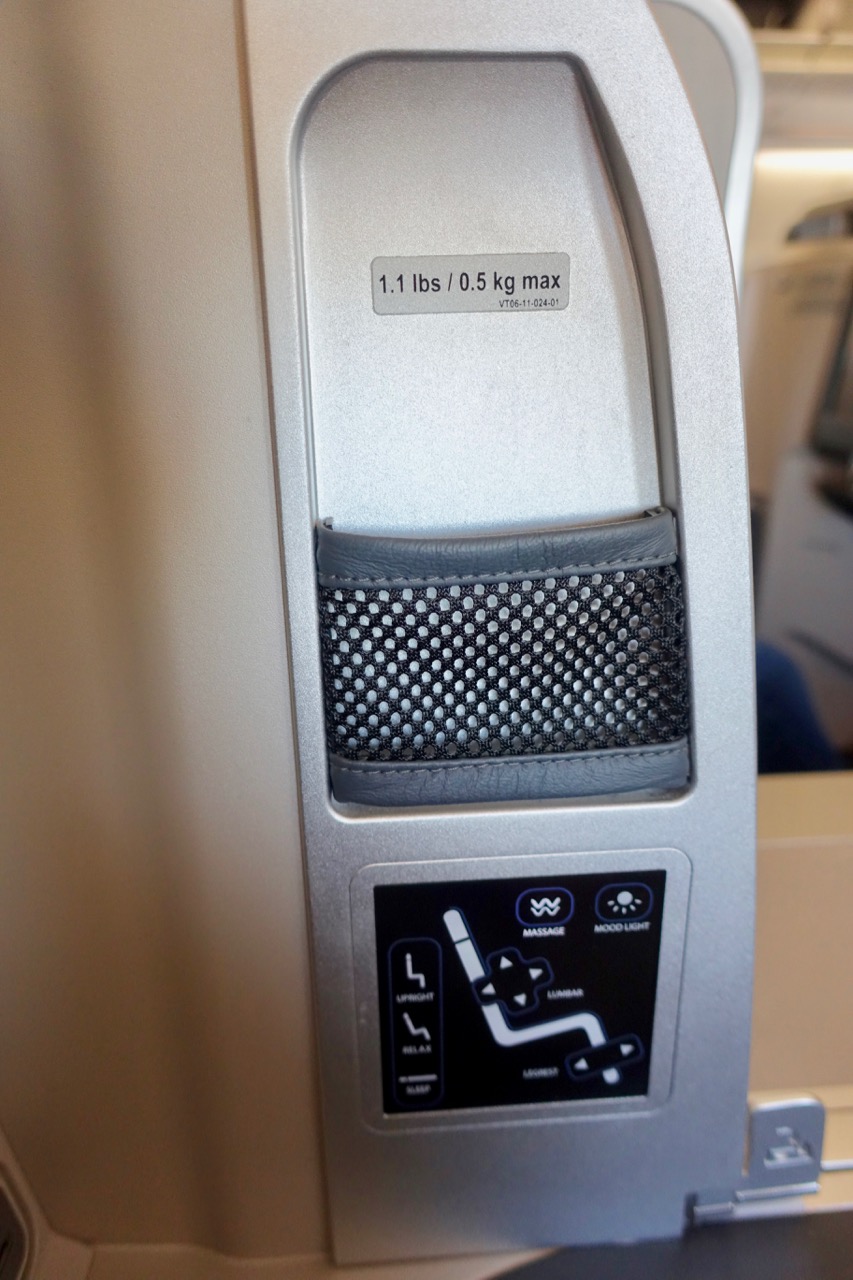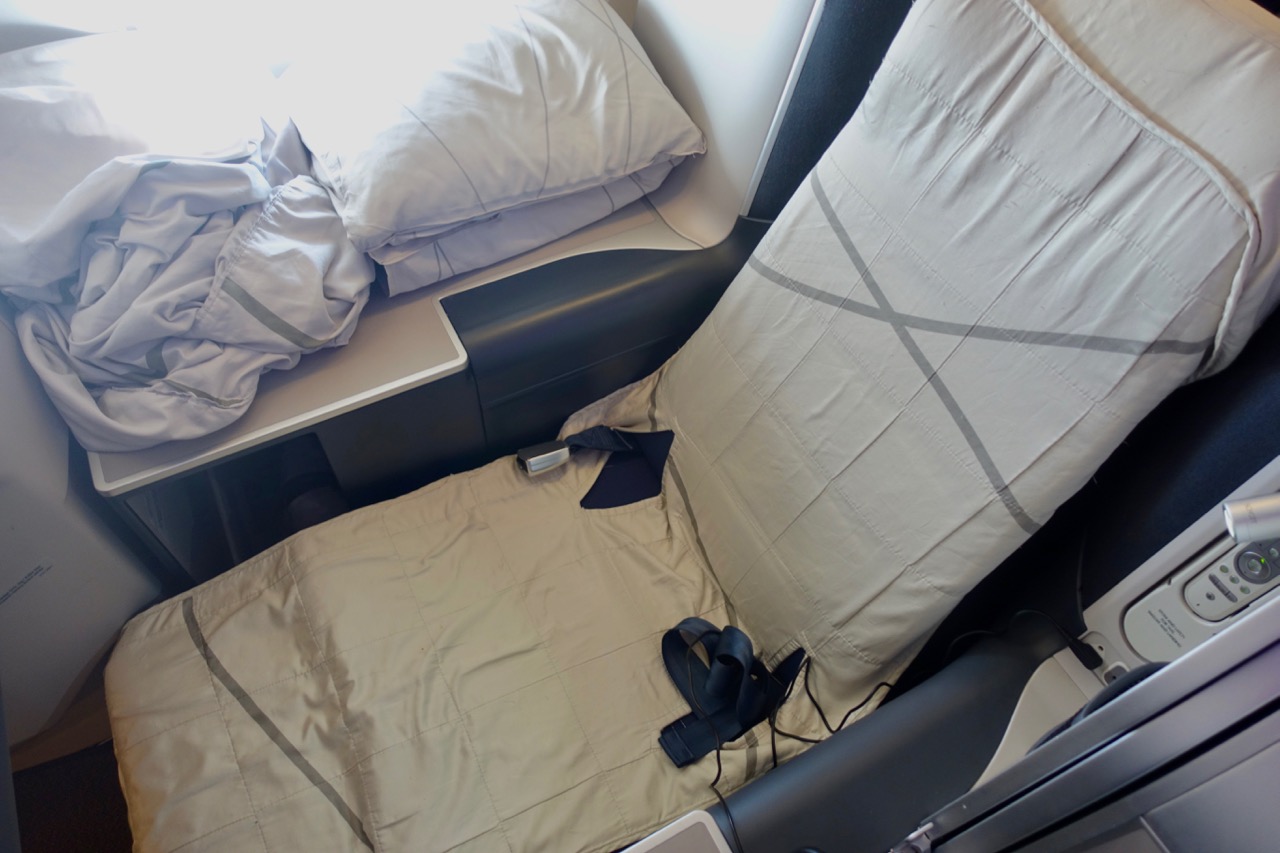 Service: Food & Drink
I've found the food on offer on Malaysia Airlines flights to be consistently good, especially the authentic Malaysian options – and yes, that includes the mid-flight inevitable binge on Satay.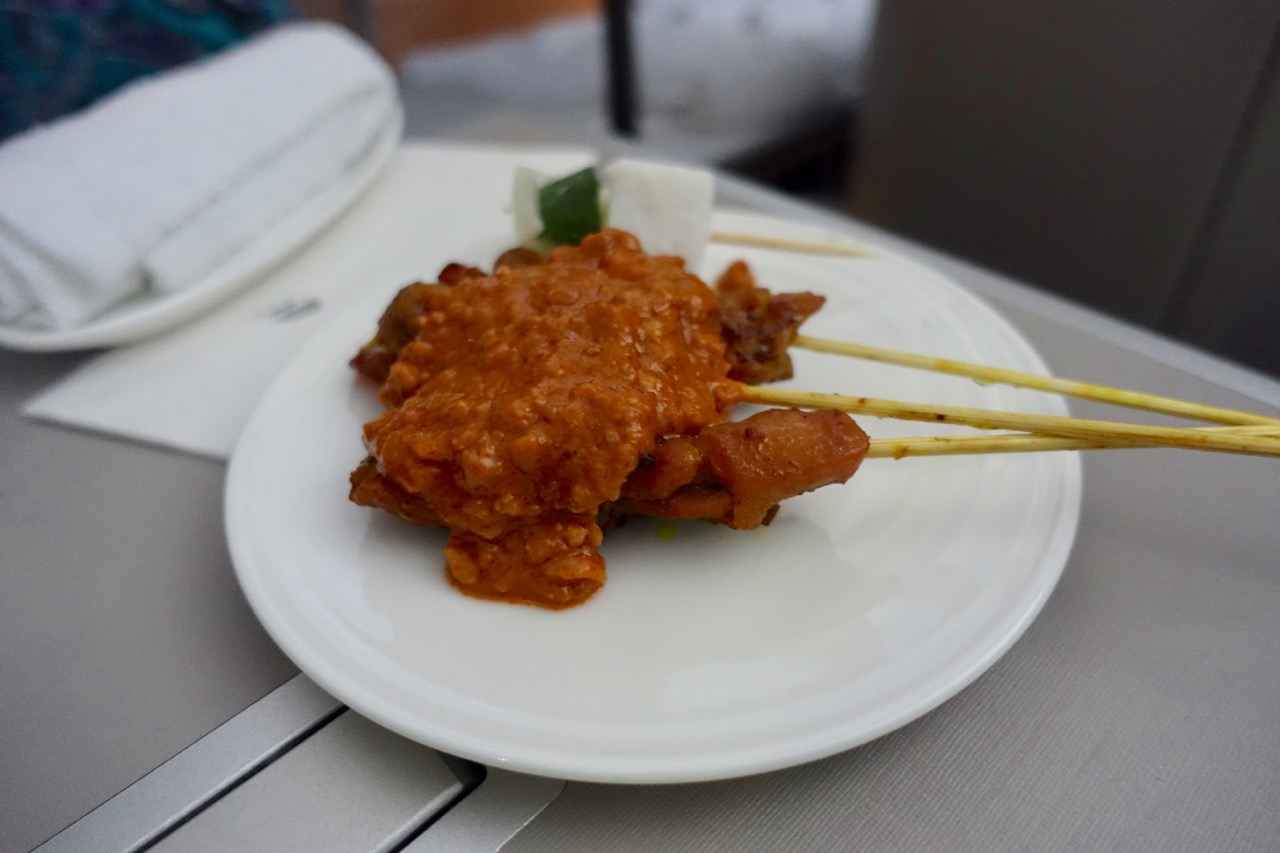 Inflight Entertainment
Malaysia Airlines IFE system was lacking somewhat in choice, at least to my taste, but entertained me adequately for the flight from KL to Sydney. There's room for improvement here.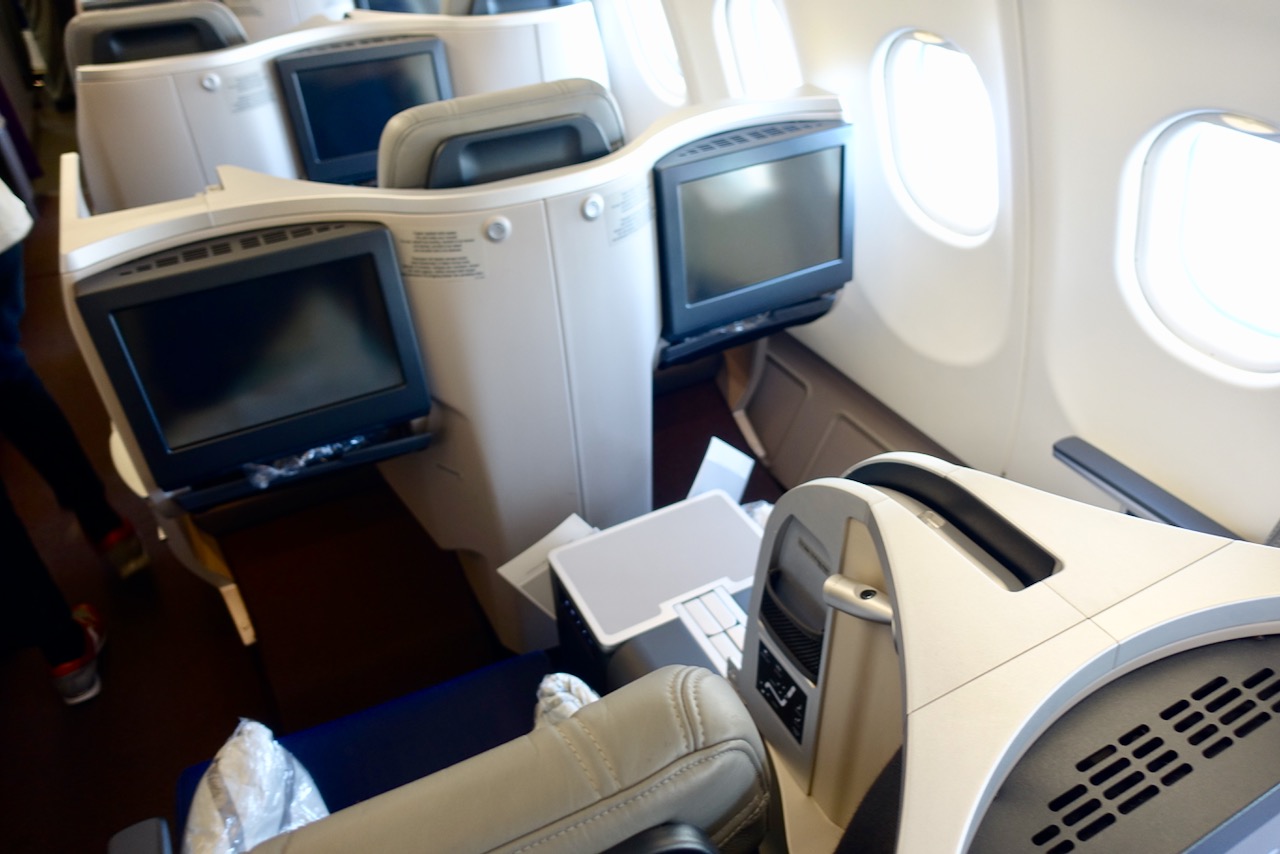 How to redeem points for Malaysia Airlines flights
AAdvantage and Asia Miles offer the cheapest redemption rates, whilst Qantas Frequent Flyer and British Airways Avios are significantly more expensive.
Malaysia Airlines' own Enrich program has turned revenue-based as of June 2017, wiping out its good value.
Malaysia Airlines award inventory is now available on the Qantas website (effective September 2017), but you can also search for award space through British Airways like before.
Lounge Access
Business Class passengers of Malaysia Airlines have access to oneworld partner lounges such as the Qantas Sydney International Business Lounge.
As well as their own lounge such as the Domestic Golden Lounge in Kuala Lumpur.
Our other Malaysia Airlines Reviews
Summing up: Why choose this flight?
Malaysia Airlines is a good option for travellers from Australia, where it features. It's certainly not an aircraft to avoid, with full lie-flat seating with a good enough amount of space for the hop up to Kuala Lumpur.
When it comes to redeeming points, it's a useful option to know about. You'll also find some aggressive sale fares crop up every so often as Malaysia try to recapture some market share out of Australia, as they are again in a period of considered growth into the Australian market.
That said, seat choice is important, as I outlined above. If you don't find the right seat(s) for your travel party it will make for a noticeably less comfortable journey.
Here are the things to expect on your first Business Class flight.
Malaysia Airlines A330 Business Class overview
was last modified:
March 9th, 2022
by