Want cheaper travel on oneworld member airlines such as Qantas and Qatar Airways? American Airlines is offering up to 50% more miles when buying AAdvantage miles. This works out to be around 2.15 US cents per mile at the best-value tier (when you purchase the most miles).
Note that this is one of the highest prices we've seen in recent times. The previous 'up to 45% off' offer had a lower per-mile cost of 1.76 US cents each.
These offers run almost monthly, with the lowest price usually offered in the middle of the year – followed by the start and end of the year. Keep in mind, buying AAdvantage miles makes the most sense if you're going to book Business or First Class. We'd recommend waiting to see the next offer in 2022.
And if you're not sure why you should buy miles, check out our guide on why you can save big with AAdvantage.
The current AAdvantage purchase miles promotion
Expiry: 4:59 pm AEDT 1 January 2022
Offer: 5% to 50% bonus miles (tiered)

5% bonus: buy 5,000 to 9,000 miles
10% bonus: buy 10,000 to 24,000 miles
15% bonus: buy 25,000 to 49,000 miles
20% bonus: buy 50,000 to 64,000 miles
25% bonus: buy 65,000 to 79,000 miles
30% bonus: buy 80,000 to 89,000 miles
40% bonus: buy 90,000 to 99,000 miles
50% bonus: buy 100,000 to 150,000 miles

Valid until: 1 January 2022 (31 December 2021 US time)
Best-value redemptions: domestic Qantas Business Class. Fiji Airways Business to Fiji. Qantas/Cathay Pacific/Japan Airlines Business & First within/to/from Asia. Qatar Business Class to Europe.
Book awards online: for AA, Qantas, Qatar Airways, Etihad, British Airways and some others. Find the full list here.
Book awards over the phone: for other partners, you can only book over the phone. You may be charged a US$30-40 fee. Our tip? Ask the phone agent to waive it if you weren't able to book online.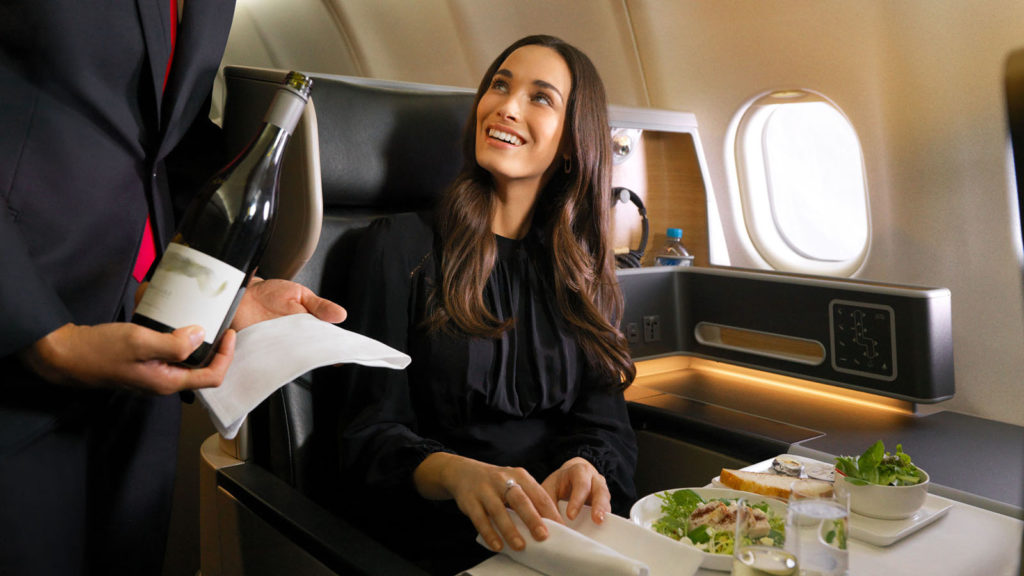 This promotion yields the cheapest per mile price of ~2.15 US cents when buying exactly 225,000 miles for US$4,837.5 (~AU$6,780 at the time of writing). This is from buying 150,000 miles plus a 75,000-mile bonus.
Note: AAdvantage miles expire after 18 months of inactivity in your account, so make sure to keep your account active by earning/redeeming miles regularly.
Purchase AAdvantage miles here →
Ad – Scroll down to continue reading.Minimum spend, terms & conditions apply.
Offer history
The simplest way to track historical AAdvantage offers is with the US cents-per-mile cost for the best offer tier for that period. Note that some recent dates are missing as this guide wasn't regularly updated during the peak of the pandemic.
Date
Cost per mile
(US cents)
Notes
December 2021
2.15
Highest
November 2021
1.77
July 2020
1.77
April-May 2020
1.84
March-April 2020
1.60
Lowest
March 2020
1.86
February 2020
1.86
January 2020
1.78
Summing up
Australia and New Zealand-based flyers still have some well-priced sweet spots available. 20,000 miles for a Qantas Business Class flight from Sydney to Perth is a steal, and it works out to be AUD$521 each way with a 45% discount! Unfortunately, with the current 50% bonus offer, it's not as good. It works out to be about AUD$630 each way.
AAdvantage's generous award hold policy makes the process much less risky. You can hold an award for a few days, buy the miles and then call back to get it ticketed once they are added to your account.
The value isn't as great for Economy flights, but having spare AAdvantage miles can certainly be useful. Not surprisingly, Business and First Class redemptions are where this program shines. Premium travel awaits!
Read how and why you should consider buying AAdvantage miles for travel →
This content contains affiliate links from which Point Hacks may earn commissions from transactions generated from new customers, bookings and general enquiries. Find out more here.
This guide was originally written by Daniel Kinnoch.
Buy AAdvantage miles with up to 50% bonus
was last modified:
August 24th, 2023
by