Of the world's seven continents, South America is in the middle in terms of size but packs a punch with its dizzying variety of landscapes, cultures and travel opportunities.
---
Point Hacks South America Series
Part I: The Why: A (very comprehensive) destination guide to South America
Part II: The How: How to use your frequent flyer points to get to South America
---
Why I'm writing about South America
I've visited the continent three times, most recently spending three months in Chile, Argentina and Peru in 2018 as part of my year travelling around the world as a digital nomad. I've also visited Brazil and Colombia on separate occasions. As such, I'll keep my advice only to these five countries I've visited.
I'm really interested in going to Ecuador in the near future and, hopefully, Venezuela if (or when) things settle down—apparently, it is breathtaking.
Note that Mexico, Central America and the Caribbean are not included in this guide, given they make up the larger Latin American region, not South America. I have written a separate destination guide for Mexico.
All of the images and videos in this guide are my own. I have no sponsorship agreement with any of the businesses recommended in this guide.
---
Colombia
This definitely has to be my favourite South American country. The people are friendly, prices are low, the food delicious and the drinks flow.
Its landscapes are stunning and Colombia is the second most biodiverse country in the world (after Brazil). It has the largest number of bird species of any country.
In terms of cities, Medellín is the destination of the moment, with walking tours abound and a day trip to Guatapé recommended.
Cali is the place to go for salsa, whilst Bogotá is really just a big, gloomy city that is best limited to 1-2 nights. If you do go there, it's worth checking out the:
Monserrate mountain for a view of the city
La Candelaria and Chapinero neighbourhoods for eating and drinking
Salt Cathedral of Zipaquirá for a trippy day trip
Further north, I found Cartagena to be so overrated—it's like another Cancun. That means it's best to use it as a jump-off point for trips to nearby beaches and islands.
Speaking of, is it worth making the trek up to Tayrona National Park? In my opinion, no. I visited in early 2017 and it was already very full of tourists. They've since had to periodically close the park to allow for regeneration. My idea of fun is not a three-hour trek through a tropical jungle under Caribbean heat. However, for some, the views can be worth it.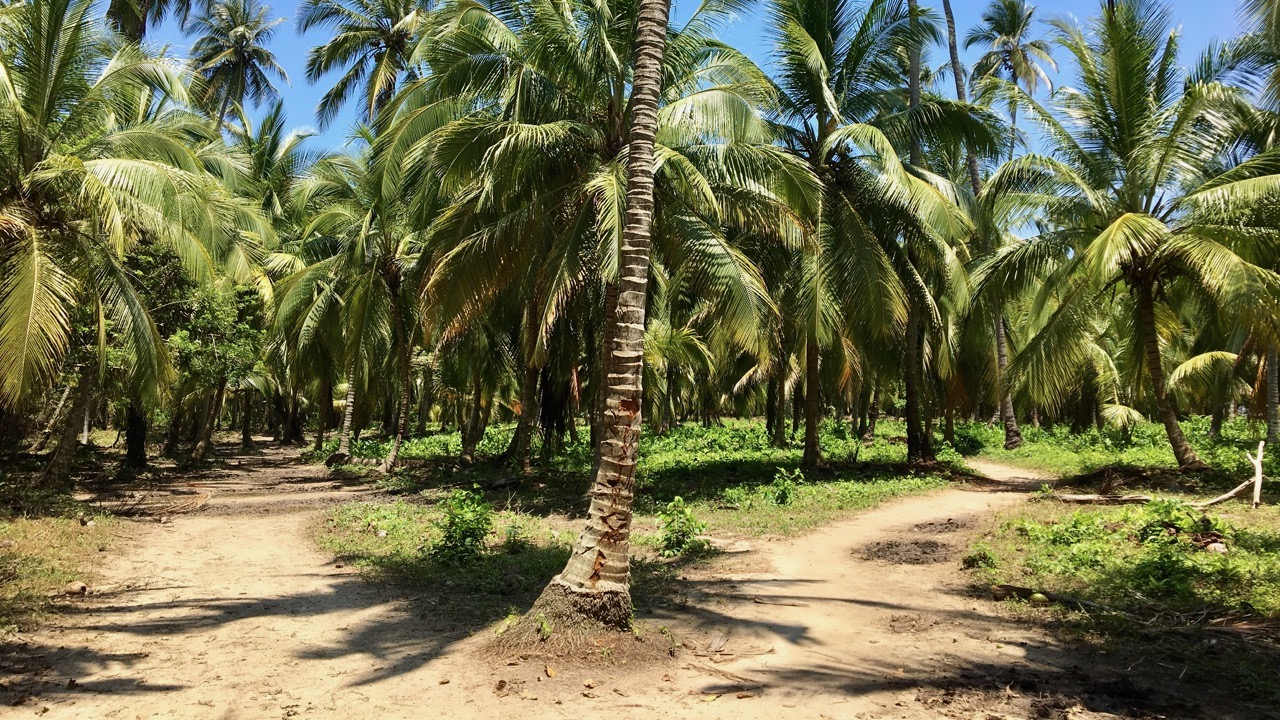 Argentina
South America's second-largest country is not to be missed. To me, it's an interesting fusion of European and Latinx identity. In particular, I enjoy the Italian roots of much of its cuisine, which is delicious.
The three main destinations for foreign tourists are broken down below. Flights or overnight buses are the way you'll get around. Rome2rio is a free tool that can help you decide.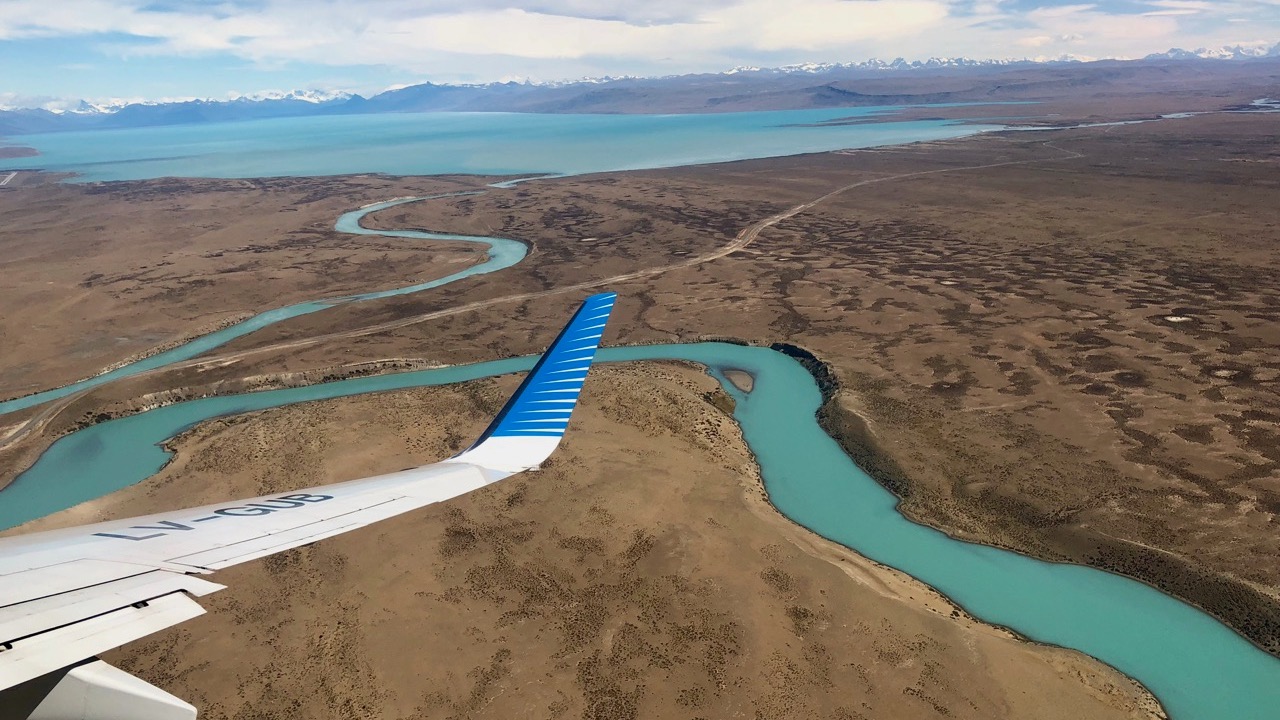 Buenos Aires
First things first: this city ain't safe and has gotten worse since I was first there in 2013—you really have to keep your wits about you, both for pickpocketing and more aggressive crimes.
Given that, I would recommend avoiding the hostel scene in San Telmo and paying more to say in Palermo (best neighbourhood) or Recoleta (also great). I have numerous friends who have been mugged in or going to/from the main Retiro bus station, so best to rideshare to and from there and keep a close eye on your belongings.
Here are my top recommendations for activities in BA:
Walk around the cool Recoleta Cemetery for half an hour
Definitely rent the city bikes to get around—register online ahead of time (in English) and make sure you have your documentation in order as it can take up to five days to get verified
Go to Ciudad Cultural Konex for drumming performance every Monday from 7/8pm—buy tickets ahead of time to avoid long lines
Eat! Sunae Asian Cantina is an incredible restaurant if a bit expensive—book at least 1-2 weeks in advance
Going out at night is late (even later than Spain)—bars pick up around midnight; clubs around 2-3am; go home at 6-8am
La Boca is hit-or-miss for me. Yes, there are colourful buildings but also a whole lot of tourists and pickpockets.
The international airport (EZE) is quite far out of the city (an hour or so by car from Palermo), so allow ample time when you are departing. Rideshares are cheap.
Patagonia
This area straddles both Chile and Argentina. I haven't been to the Chilean side of it, so I will only speak to the Argentinean side. There are two main jump-off points for Patagonia:
Bariloche
This is the most expensive part of Argentina—like, quite expensive. It's a bustling little city, but given it's spread along the lake, it's best to stay close to downtown.
Laguna Negra is one of the top three most beautiful hikes I've ever done (the other two are one mentioned below and the Chain Lakes Loop near Mt Baker on the US-Canadian border). It's also worth doing the Circuito Chico bike day trip when visiting this area.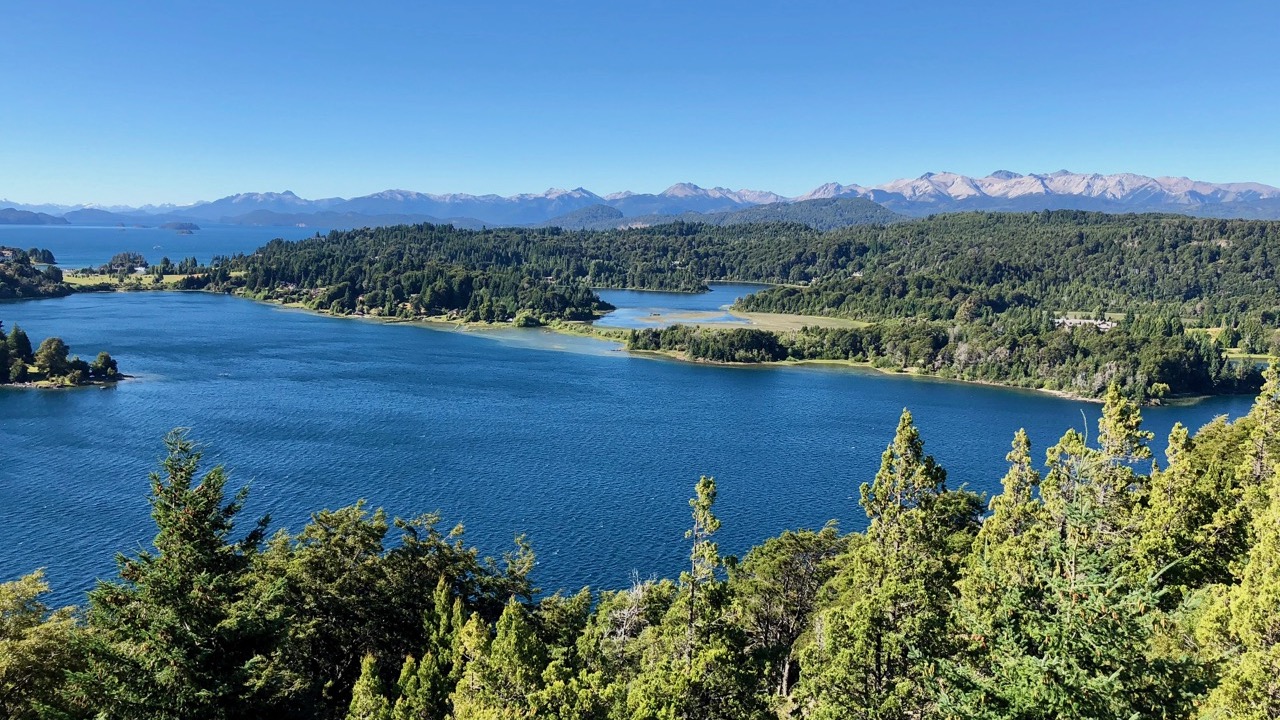 By the way, Maps.me is the best maps app for almost everything, including hiking trails, plus it works offline.
El Chaltén & El Calafate
In short, I would recommend avoiding El Calafate. It's full of elderly visitors who are bussed to see the (admittedly stunning) Perito Moreno Glacier, but it's got a very touristy vibe to it.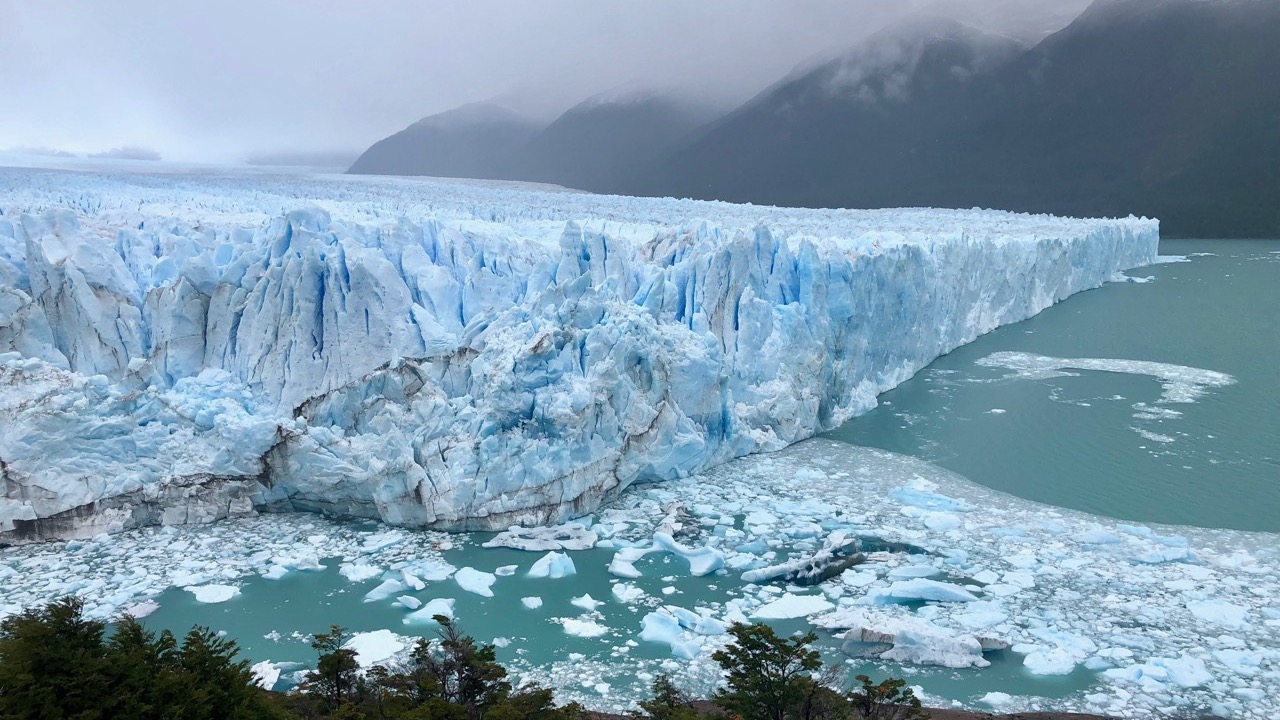 If you're looking for something more authentic and closer-to-nature, then fly into El Calafate Airport but take a ~US$35 three-hour private transfer up to El Chaltén. It's a small town which still caters to tourists but has many hiking trails at its doorstep. It's a good idea to spend 3-6 days here.
The Laguna de los Tres to Cerro Fitz Roy is the most picturesque hike I've ever been on. It takes up a whole day but is definitely worth it. Then catch the best pizza I've ever had at a restaurant in town called Cúrcuma.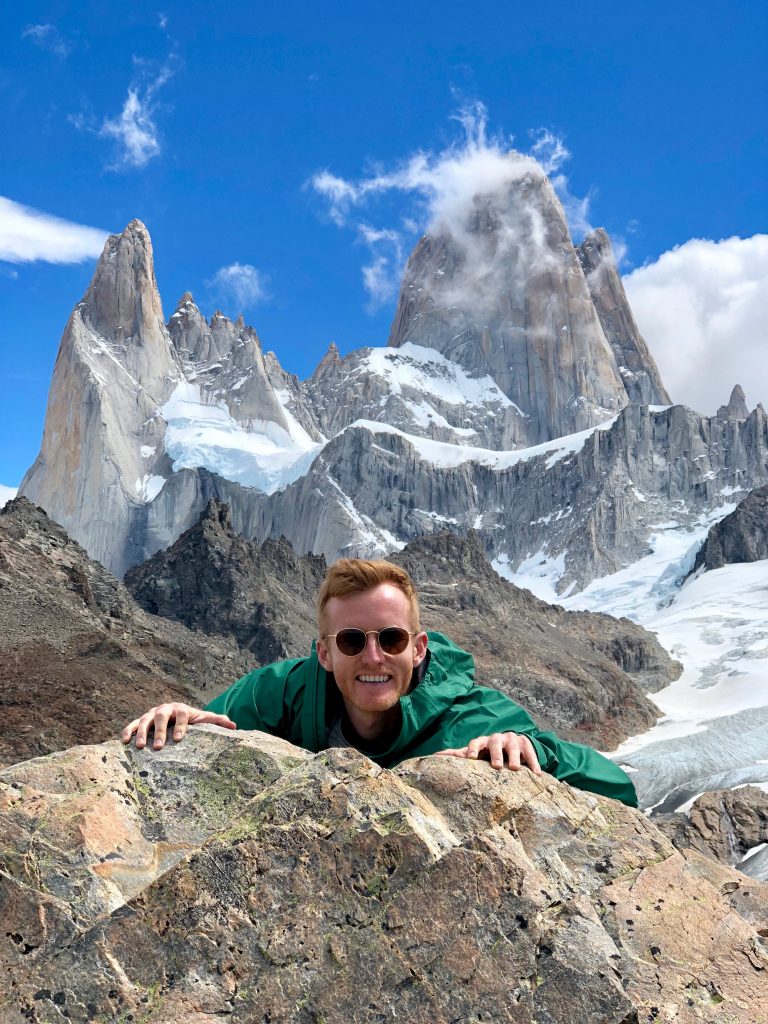 A final piece of advice for Patagonia: be prepared for the weather—layers are key! Look at weather averages for Bariloche and El Calafate on Wikipedia so that you are prepared for the time of year you are visiting.
Iguazú Falls
See Brazil section.
Ad – Scroll down to continue reading.Minimum spend, terms & conditions apply.
Peru
After Colombia, this is the cheapest of the five countries mentioned here. People tend to rave about Peru, however, I didn't love it.
Perhaps it was the fatigue of being the last of the three countries I visited last year. I also got food poisoning there. And I went during the rainy season (November to April) when it's cheaper and there are fewer people, but it gets really muddy. (The high season is June to August when it's more expensive and there are more people but the weather is clearer.)
There are also street dogs everywhere, you cannot drink the tap water, and cars don't look out for pedestrians. All in all, Peru is the type of destination that is for a hardy backpacker—or an expensive luxury tour that doesn't really experience the reality on the ground.
Having said that, your experience will probably be different from mine, so let me break Peru down by area. First, the big one…
Machu Picchu, Cusco & the Sacred Valley
This is the most popular tourist destination in the country—and with good reason. You can spend 1-2 weeks based in this area.
Machu Picchu
It's best to do this with a tour company. The Inca Trail is the most popular and expensive route; I did the Salkantay Trek as an alternative and was satisfied.
Over the five or so days, expect to spend US$500-700 in total including accommodation, food, guide, tips and on-the-road expenses like bottled water and snacks.
My biggest tip on the day you reach Machu Picchu is: make sure to get up at 3:30am / get to the bus stop in Aguascalientes town at 4am / wait for 75 minutes / catch the first bus, which takes 30 minutes / you'll probably be amongst the first people to enter the ruins / go to the far side first to escape the people entering behind you.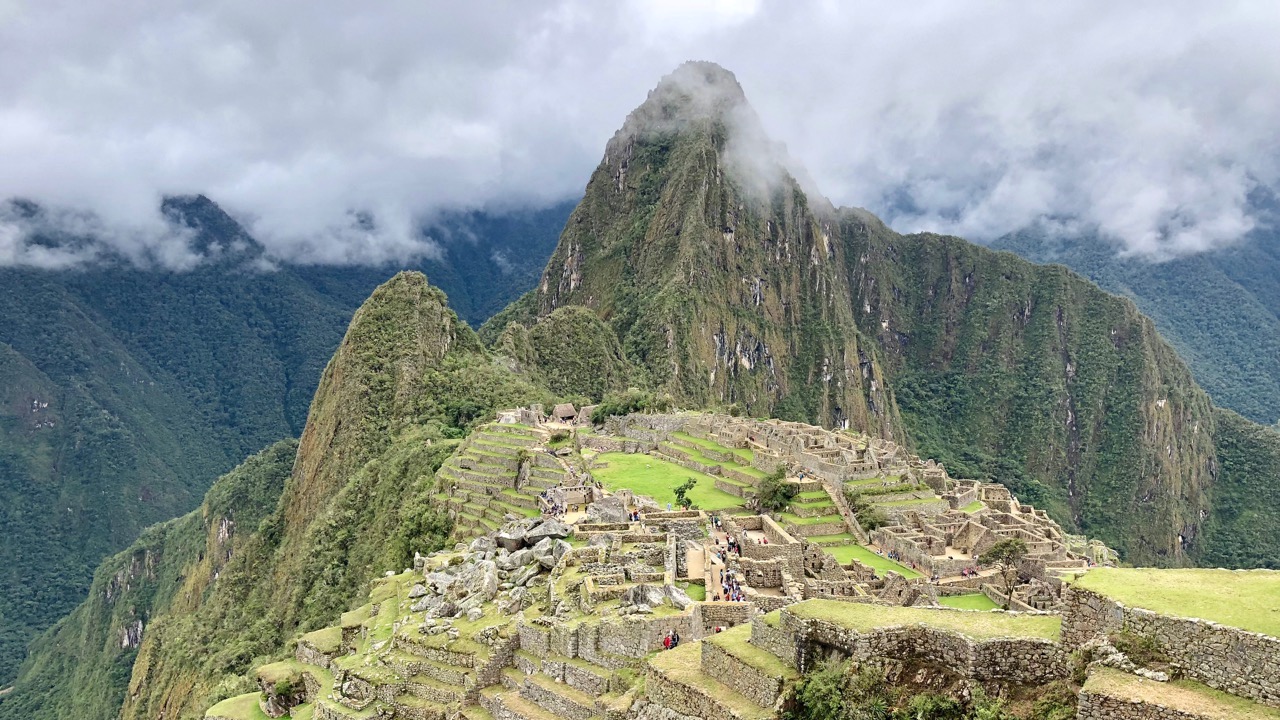 Machu Picchu met but did not exceed my expectations; I enjoyed Humantay Lake and Salkantay Pass on the way there more.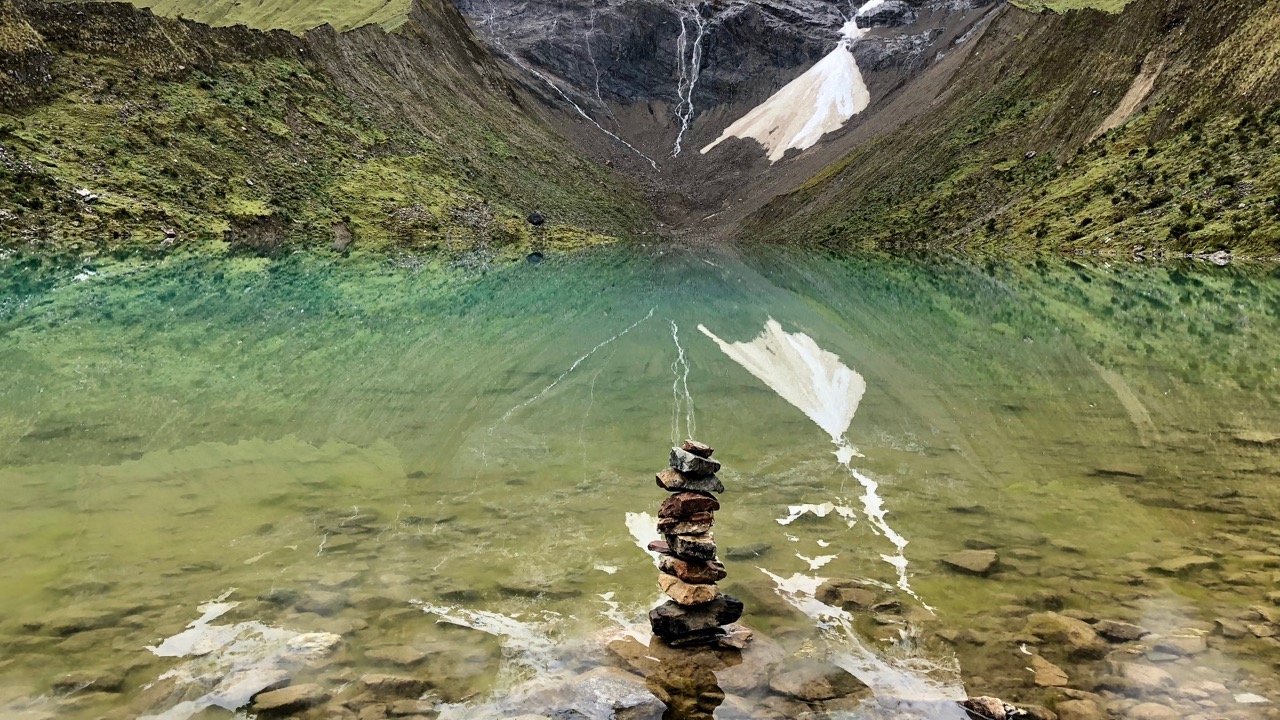 Cusco & the Sacred Valley
There is a lot of hiking apart from Machu Picchu. My favourite was Huchuy Qosqo for the serenity and lack of other tourists at the ruins, but you need to have good navigation skills.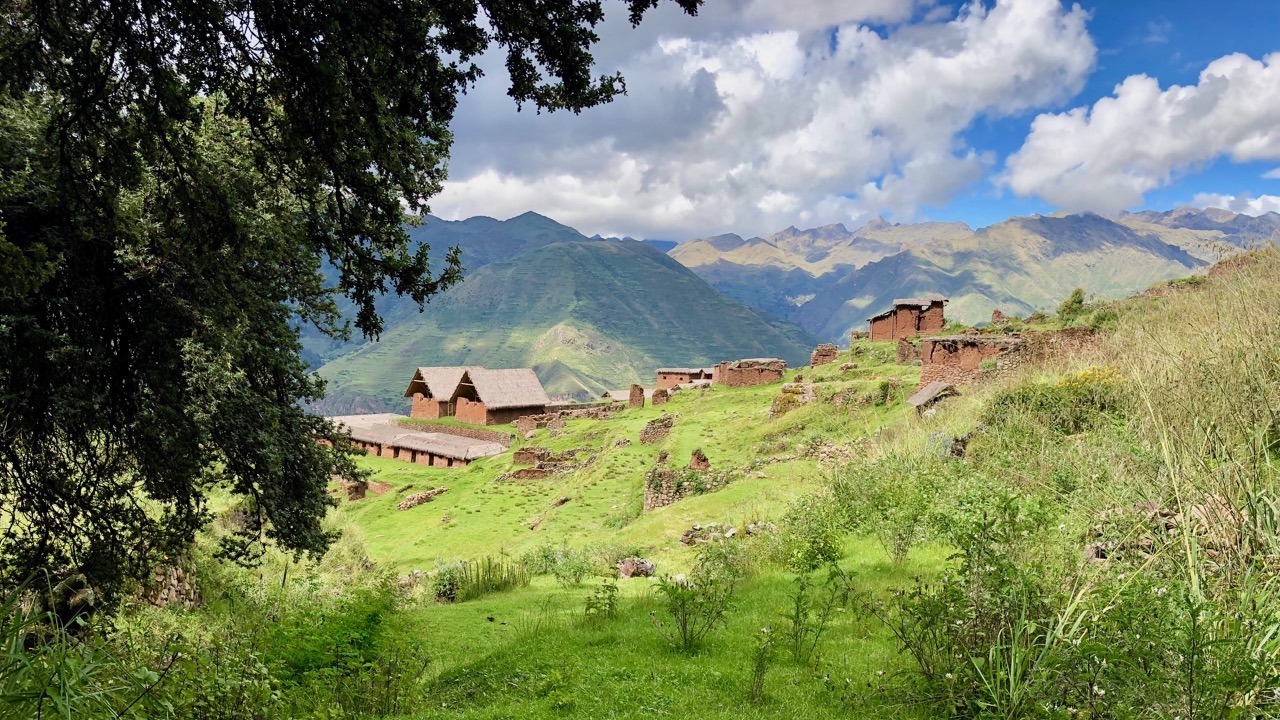 The ruins at Pisac are also worth it. Taxi up and then hike down, but make sure to start your hike before 4pm because they close it then.
Moray and Maras are disappointing and Urubamba doesn't offer much. Stay in the San Blas area in Cusco as the rest of the city is pretty chaotic.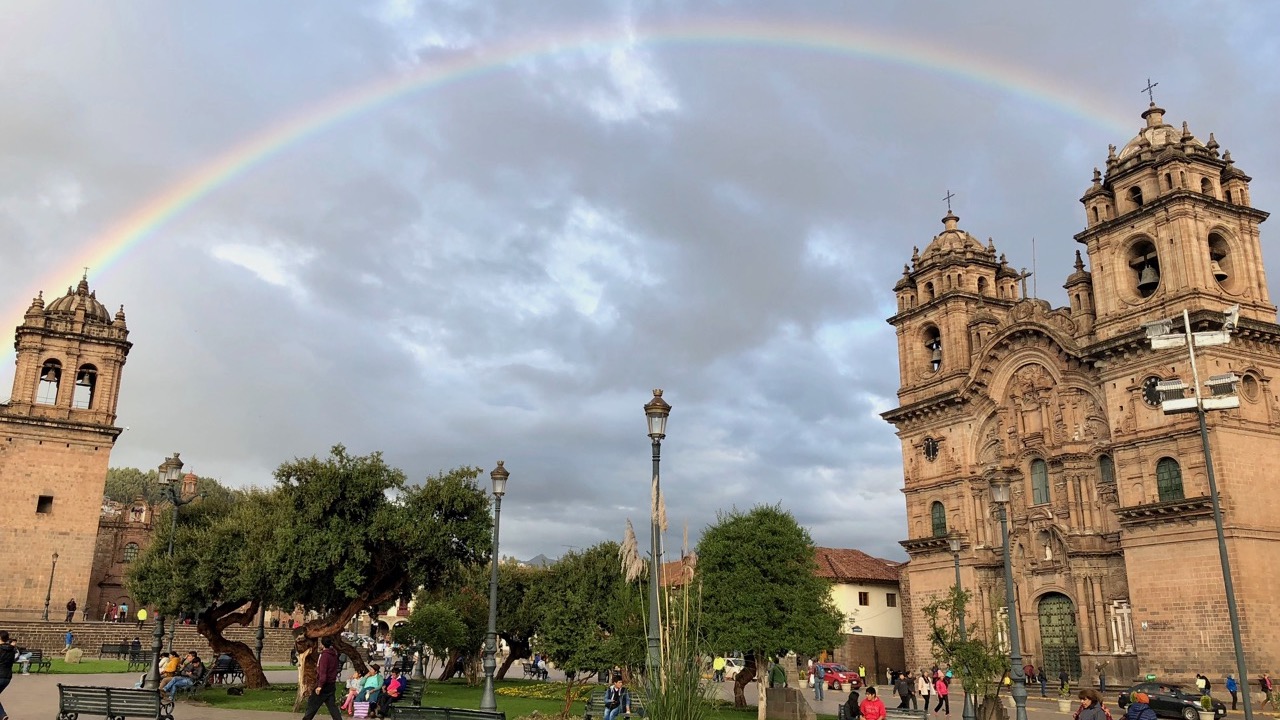 Colca Canyon & Arequipa
This is the second-deepest canyon in the world. Rather than getting up at 3am to leave from Arequipa, stay the night before in Cabanaconde and sleep in until sunrise.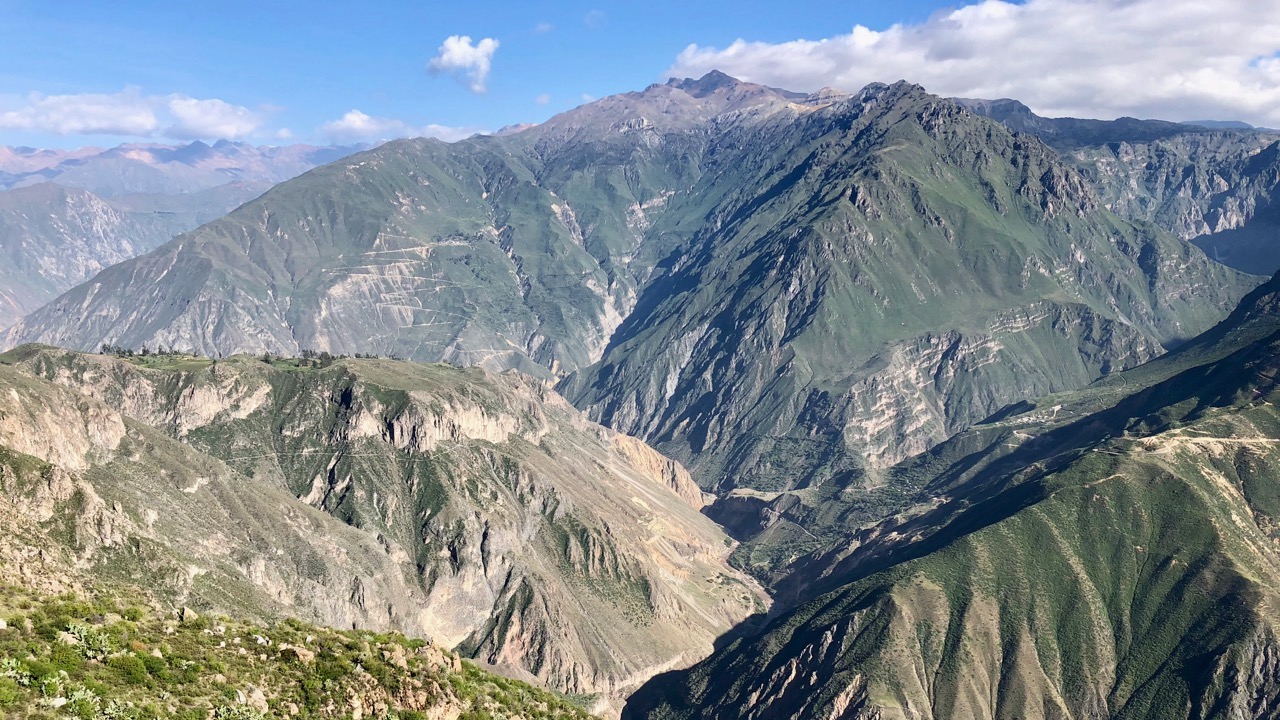 You can do this yourself or with a group, but it really isn't that much cheaper to DIY, so it's up to you.
The bus from Arequipa to Cabanaconde is brutal and takes six hours. Bring snacks, take advantage of any toilet breaks, and make yourself as comfortable as you can.
Speaking of Arequipa, it's one of the cleaner cities and is good for a rest. It's best to spend 2-3 nights here.
Lima & the coast
This huge city is probably where you will fly in and out of Peru. Stay in the neighbourhoods of Miraflores (upmarket) or Barranco (hipster).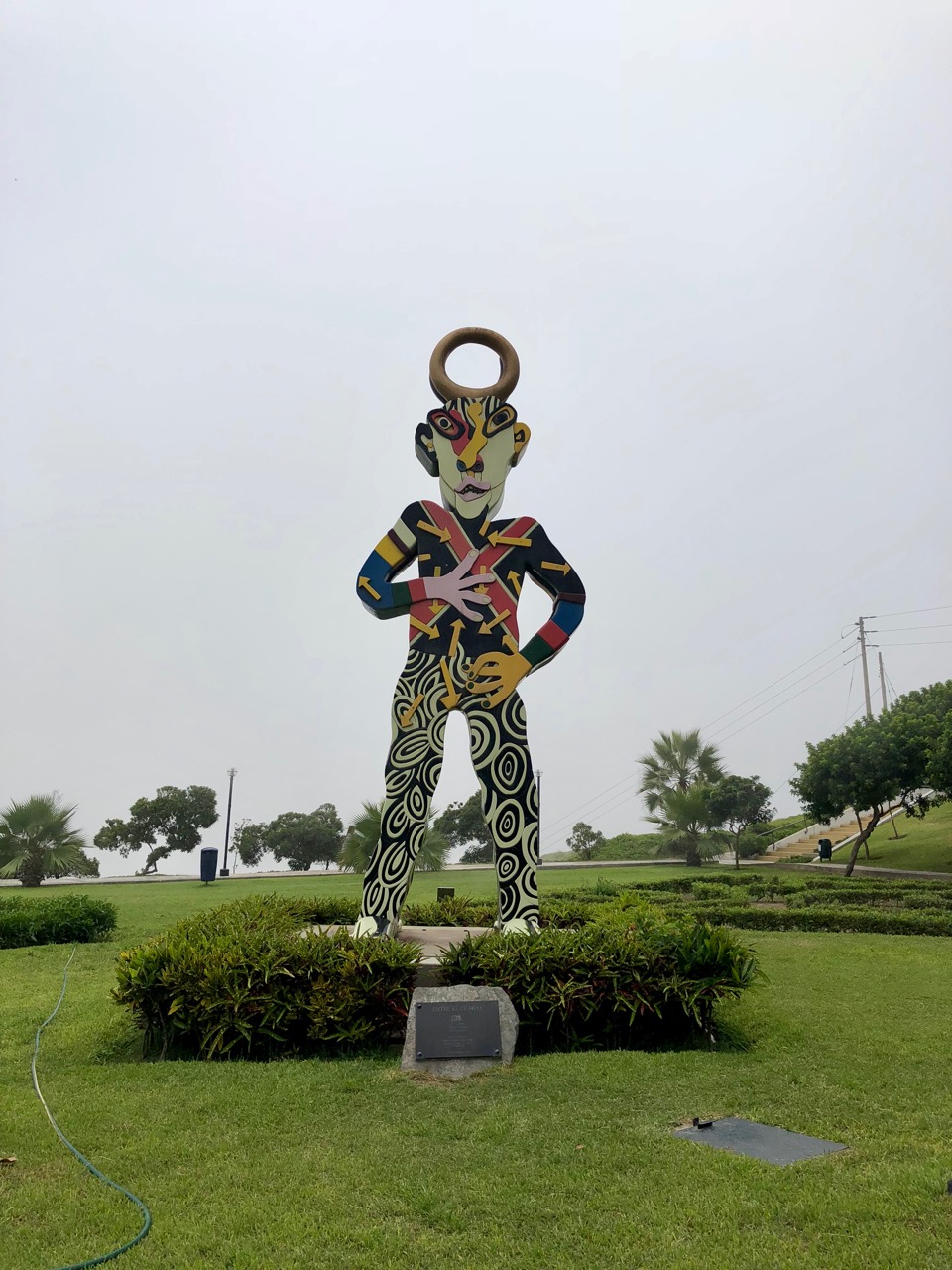 Eat great Japanese food here (it has a large immigrant population) and rent a bike to cycle up the main street on Sunday morning until 1pm (an initiative that you can find in other Latin American cities like Mexico City and São Paulo).
I'll cover off three stops along the coast heading south from Lima:
Paracas: a great place to chill and eat seafood; for a day trip, rent a bike from your accommodation and cycle to Lagunillas for lunch and the nearby beach to relax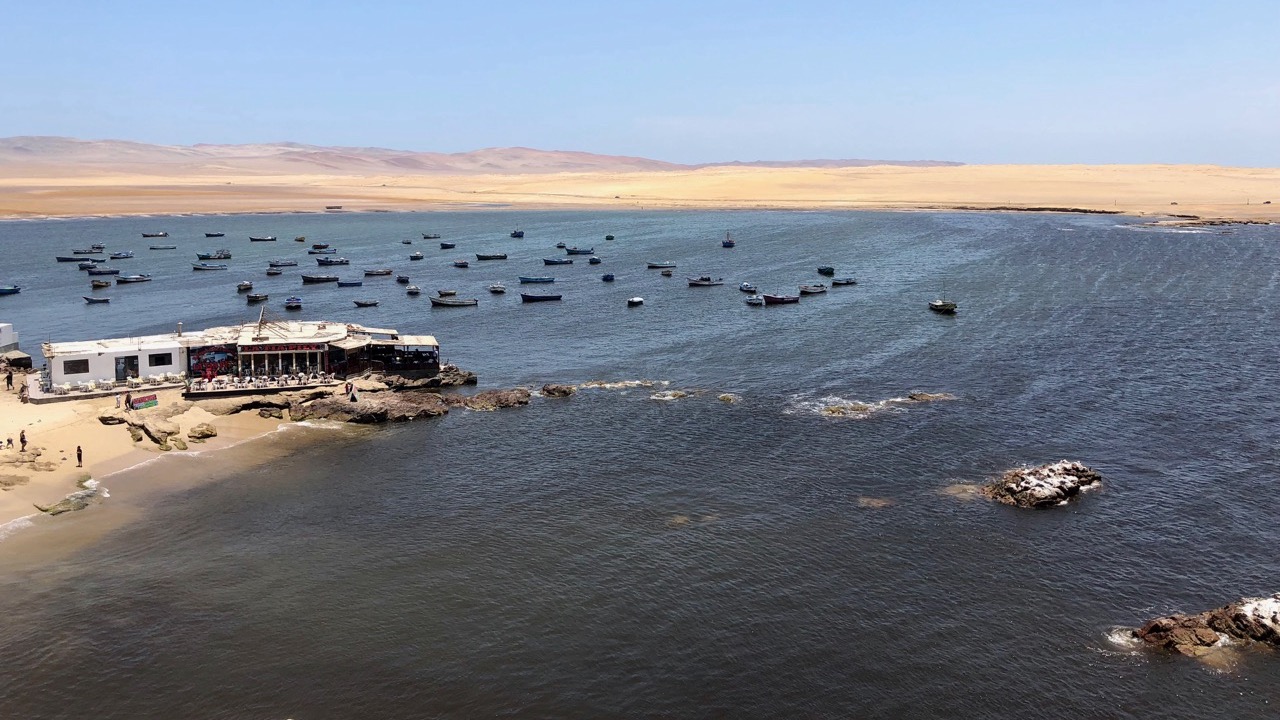 Huacachina: terribly touristy; highly recommended to stay at Upcycled Hostel to be close to but not in the thick of everything; go dune buggying and sandboarding (combined) at sunset and pay a maximum of US$20
Nazca: only go here if you are going to fly over the Nazca Lines; 35-minute flight; costs US$100 or less; you may get sick from being on a small plane
Chile
This long sliver of a country is by far the most developed of the ones listed in this guide (Uruguay is also quite advanced). As examples, pedestrians have the right-of-way, credit cards are accepted in most places, and the internet speed is great almost everywhere. However, it does come with higher prices.
During my one month in the country, I found the Chileans to be lovely, friendly people.
Santiago
This is a popular departure and arrival city for travellers from Australia and New Zealand. However, it's just kinda like any big Latin American city (but, in this case, safer). 2-3 nights here is fine.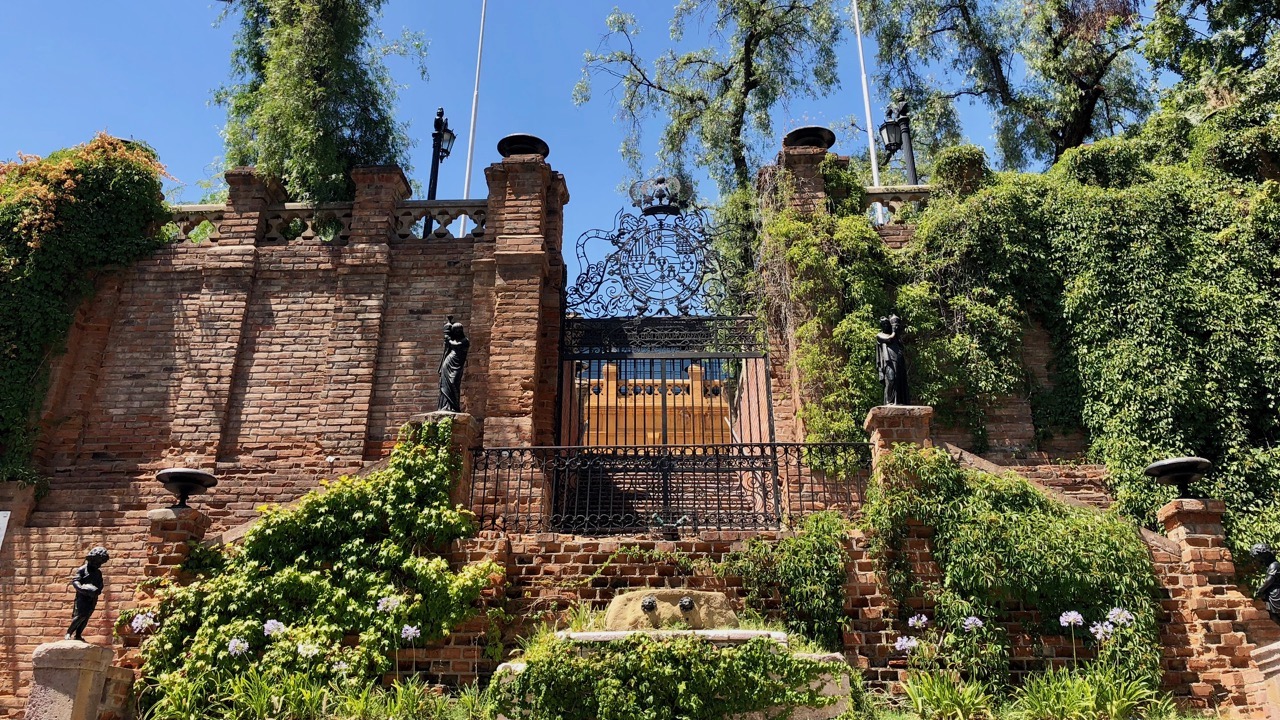 Highlights include:
Cycling or walking through Parque Bicentenario
Climbing up to Castillo Hidalgo
Spending half a day at the Museum of Memory and Human Rights to learn about the dictatorship that ruled the country in the 70s and 80s; ask to go to the underground exhibit afterwards, which takes 5-10 minutes to experience
Chile scrapped its US$117 visa fee for Australian passport holders in December 2019. However, those arriving from 9 May 2020 onwards will need to apply for an e-visa before travel. Check the Chilean Embassy website for more information.
Valparaíso
'Valpo', as its nicknamed by locals, is grittier and livelier than its more upmarket but bland neighbour Viña del Mar. With that comes street dogs (keep to main roads) and pickpockets.
My top two recommendations would be to: go to Pablo Neruda's house for a 60- to 90-minute audio tour; and catch the bus to Reñaca for a swim in the (always cold) Pacific Ocean and lunch at El Patio.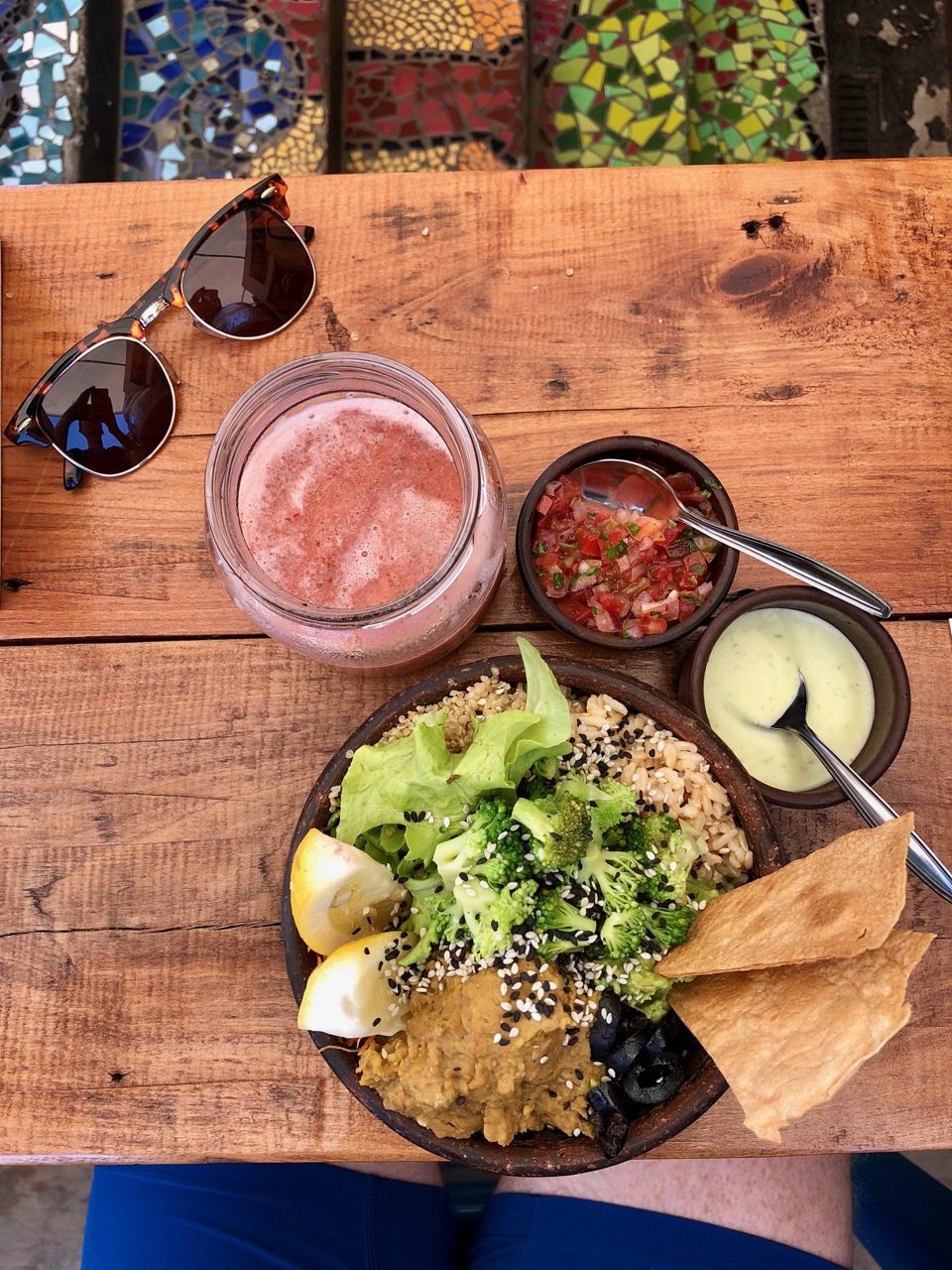 The Lakes District
Think New Zealand's South Island. This place has volcanoes, lakes and lush greenery. It's honestly one of the most awe-inspiring places I've ever visited.
You'll need to rent a car—make sure it is strong enough to get up hills and go on dirt roads. The main activities here are hiking, biking and volcano climbing ($$$).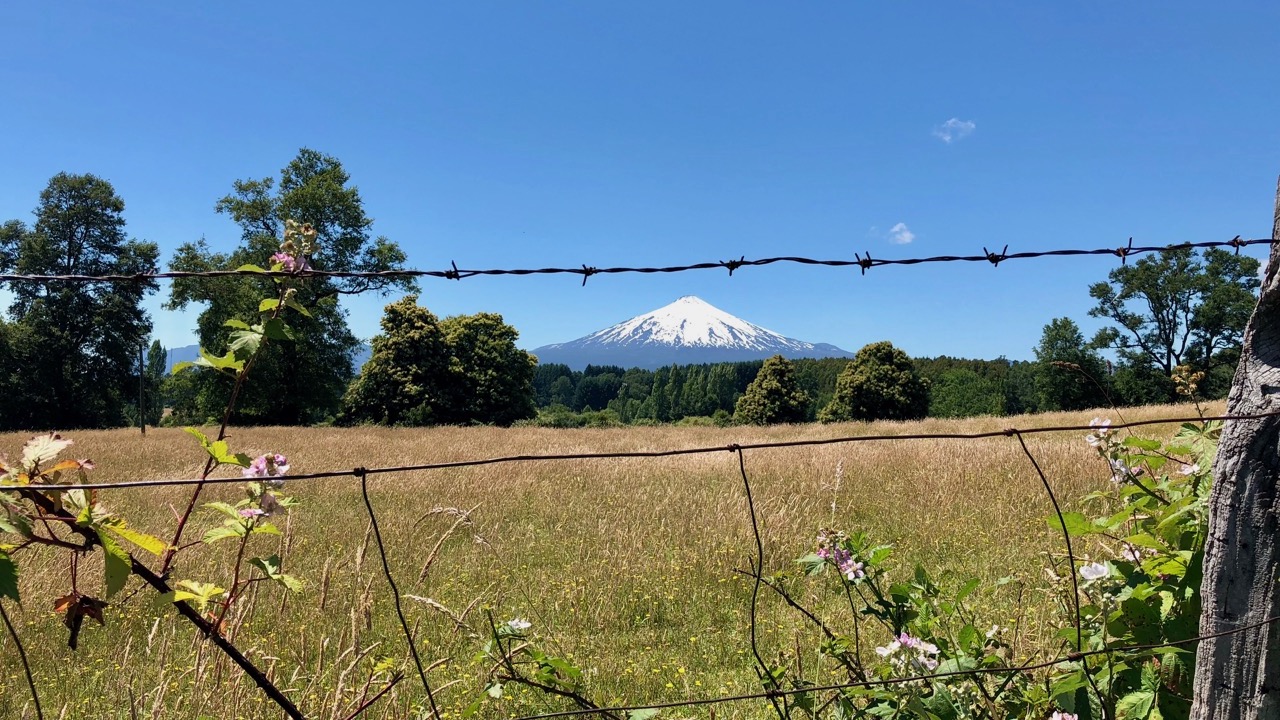 Puerto Varas is a beautiful town and here you can rent camping gear and catch a bus or drive to Cochamó. This is an absolutely stunning valley where you can go hiking and camping (my advice: minimum of two nights, make reservations ahead of time and take cash).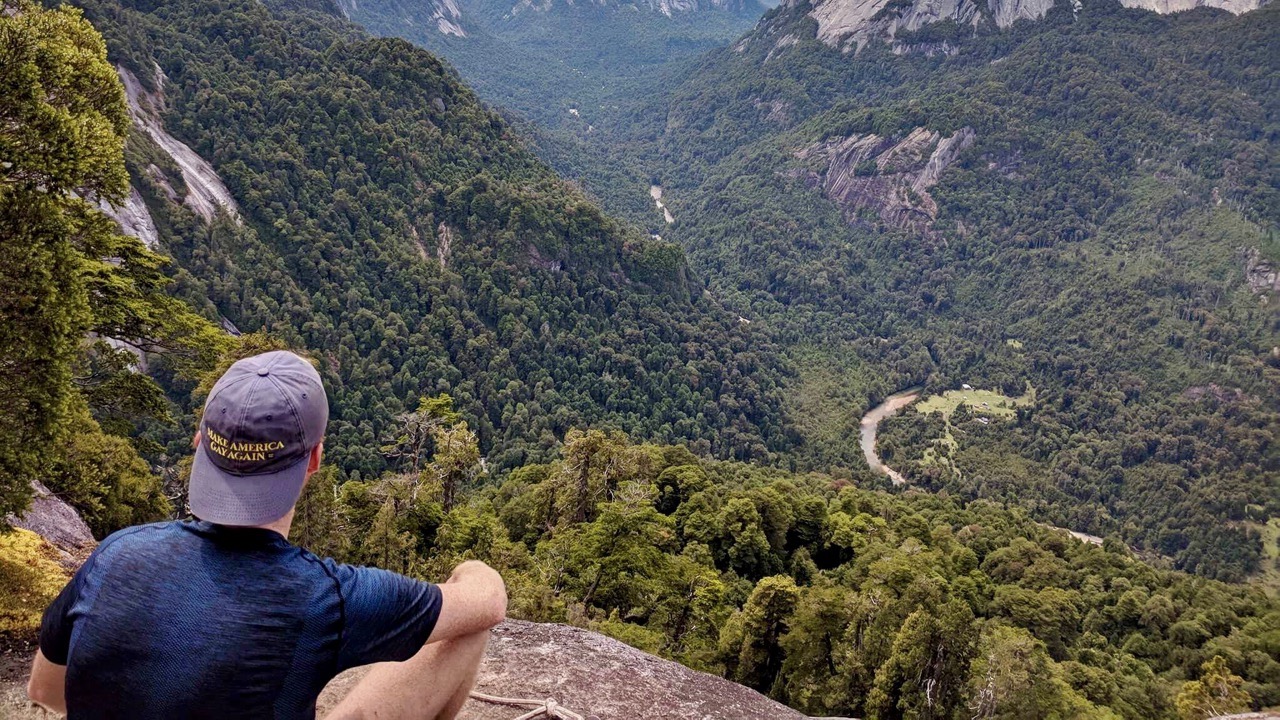 Avoid staying in Puerto Montt—it's horrible. Also, Chiloé is pretty overrated—only go here if you need to fill 2-3 days.
Read the following strong piece of advice: if you can, avoid coming to the south of Chile (or Argentina) in January. This is when tábanos, possibly the most resilient and annoying insects I've come across in my life, swarm the landscape. Their three-week life seems designed to make any walk, kayak ride or hike pure hell. (Disclaimer: climate change could alter the timing of the birth of these beasts of nature.)
Brazil
Rejoice! Australian passport holders no longer need a visa to visit South America's largest country.
It's been six years since I've been to Brazil, so I'll keep it short:
Again, flying or bussing is the best way to get around here
Rio is all the stereotypes it's made out to be, but add in some danger, so keep your wits about you here
Búzios, Ilha Grande and Paraty are good beach destinations to go to after visiting Rio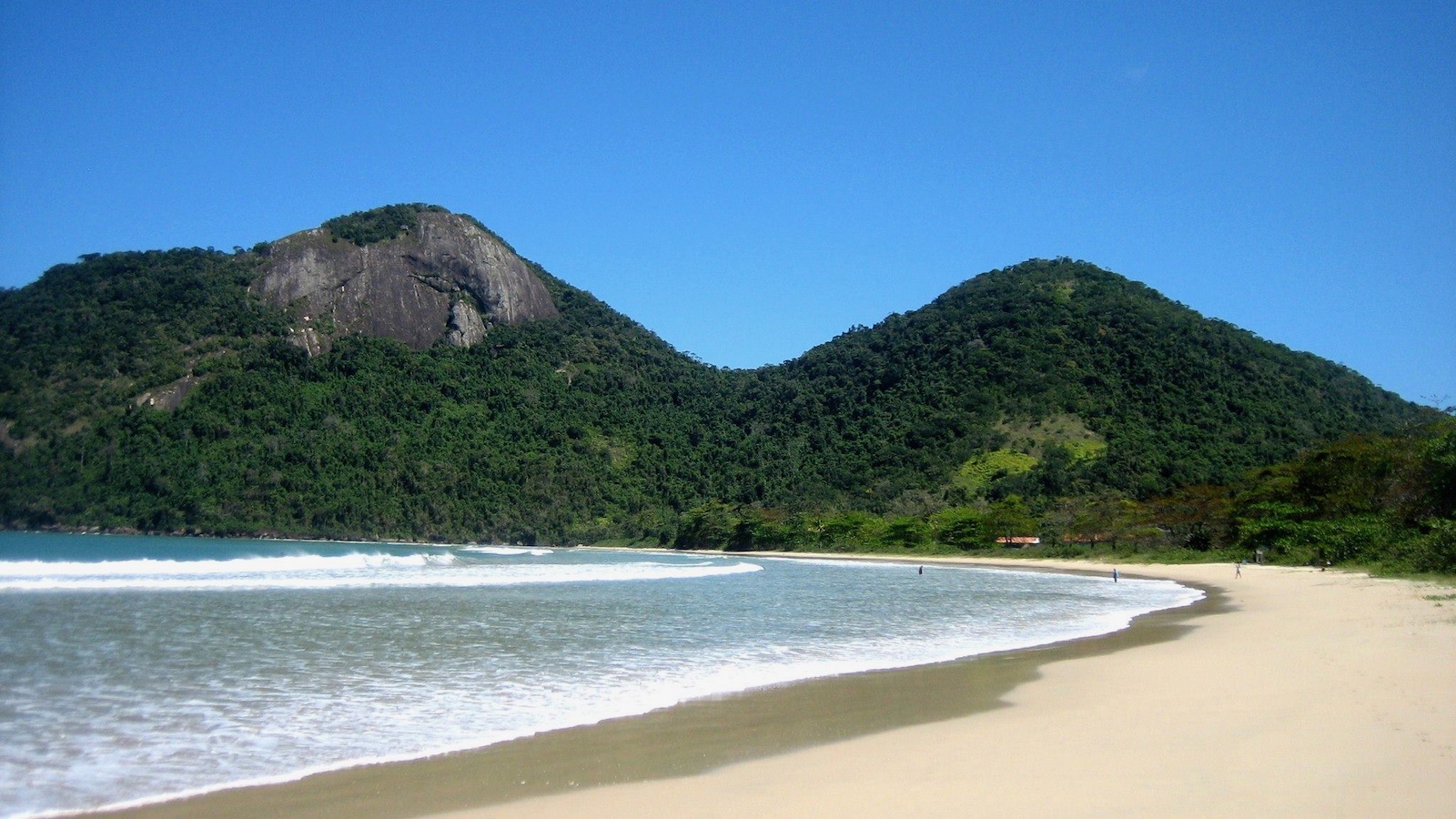 São Paulo is ginormous and has great food and nightlife
If you do have time, the third-largest city Belo Horizonte has friendly locals and day trips to colonial town Ouro Preto and botanical-garden-cum-open-air-art-installation Inhotim
The Argentinian side of Iguaçu Falls is generally preferred by tourists, but it's an experience to visit both!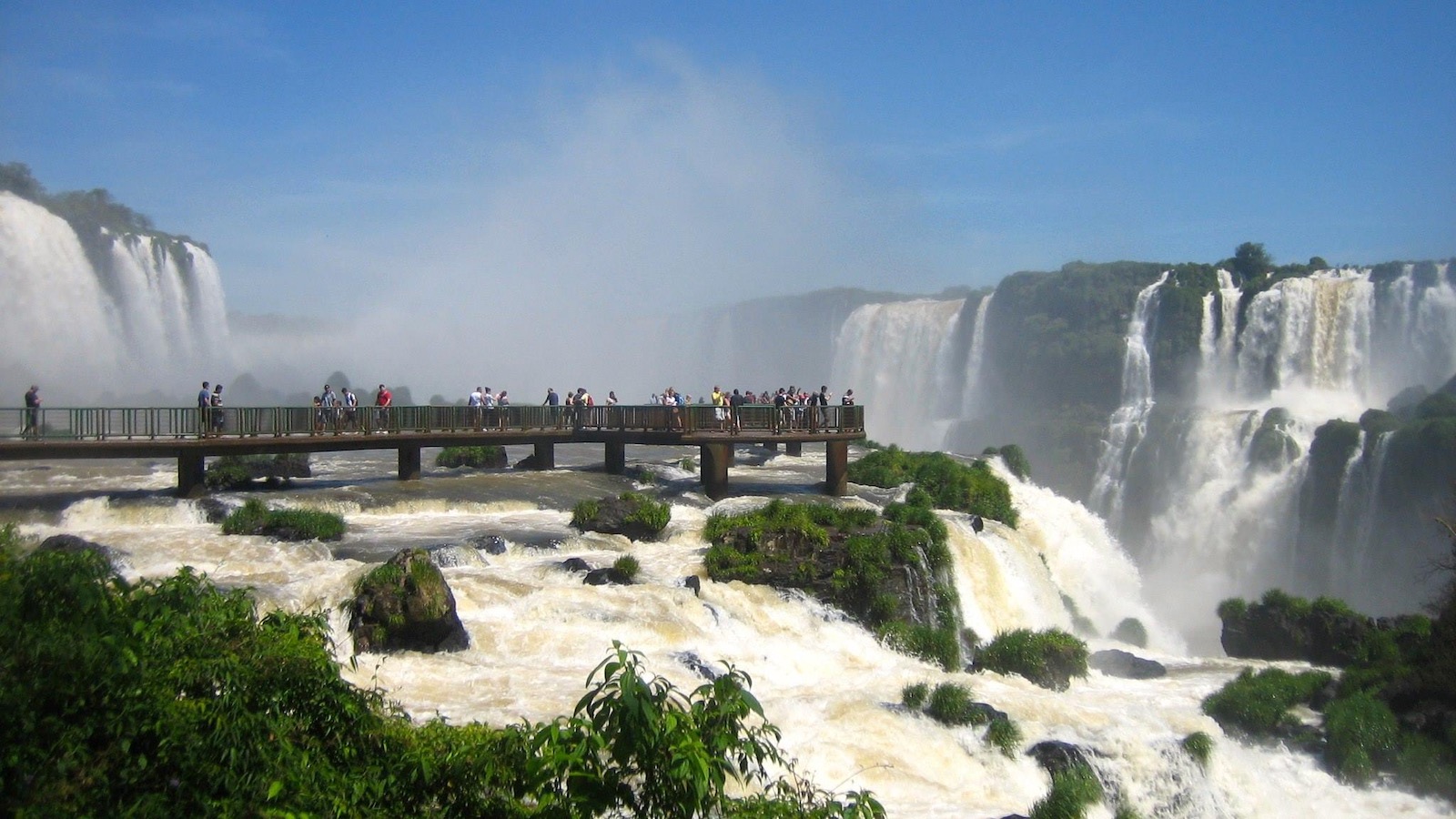 Salvador da Bahía comes highly recommended
Manaus is the jump-off point for the Amazon and you must fly here (note you can also experience the Amazon in Colombia, Ecuador and Peru)
How do I use my points to get to South America?
Ready to go? Check out the second half of this destination guide, Part II: The How: How to use your frequent flyer points to get to South America.
Have you been to South America? Which tips do you have to share with other readers in the comments below?
A (very comprehensive) destination guide to South America
was last modified:
August 4th, 2022
by