Most of us have at least some points sitting in our Qantas Frequent Flyer accounts, which can be increased quite easily through credit card spend.
So here is our round-up of the best-value redemptions for 60,000 Qantas Points.
---
COVID-19 Update: Qantas' international network is severely impacted until mid-2021 at the earliest. This includes suspension of flights and aircraft swaps, including the grounding of a majority of its A380 fleet. Further information can be found in this guide.
---
The criteria
The redemptions that made the cut:
cost around 60,000 or less Qantas Points
attract low fuel surcharges, taxes and fees
have generally good award seat availability
are outright redemptions, not upgrades
use the lower-priced award chart for Qantas and preferred partners (rather than the more expensive partner table)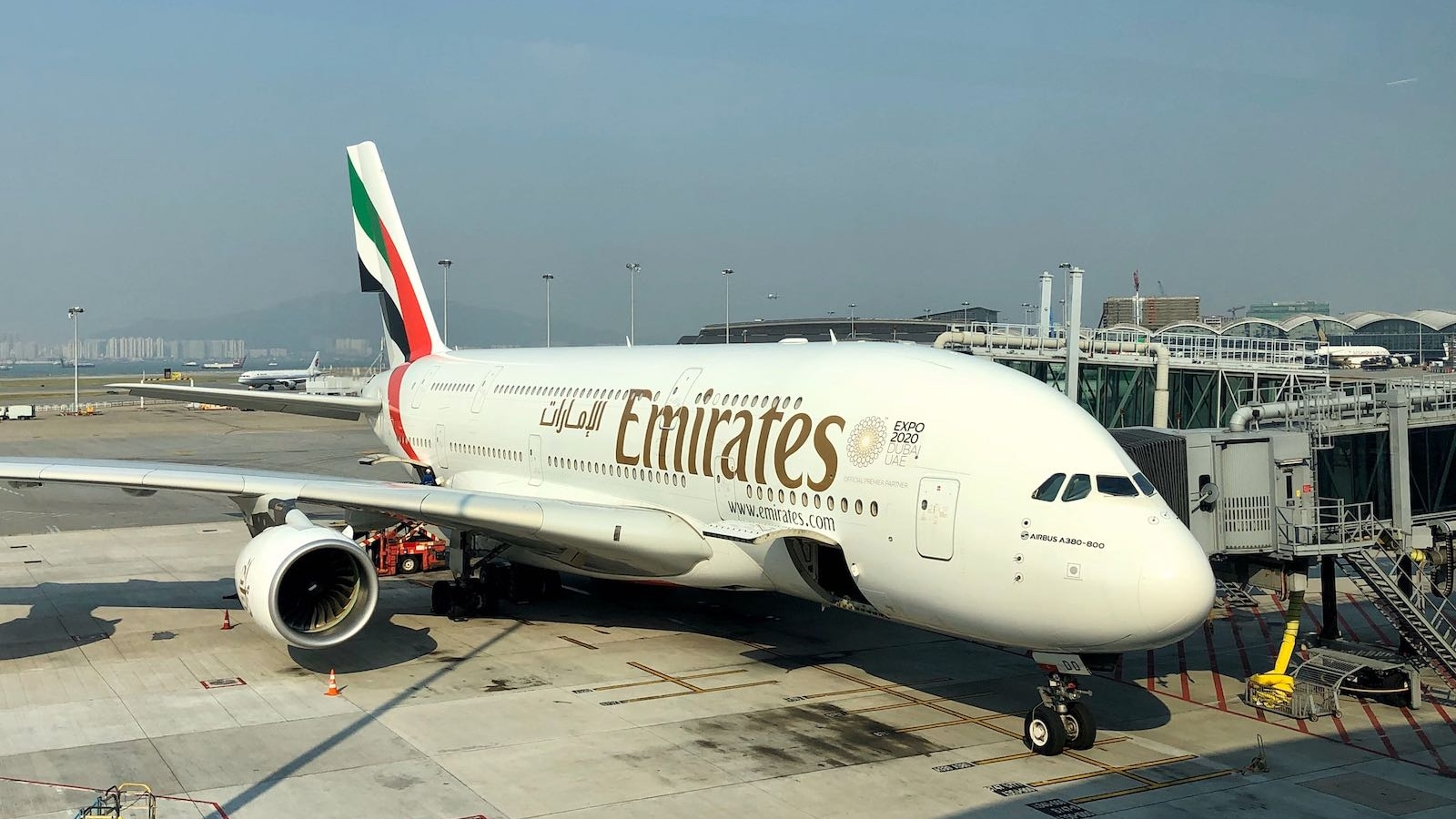 Note that all redemptions in this guide are priced for one-way travel; it is double for return journeys.
1. Sydney to Christchurch in Emirates Business/First Class for 41,500/62,200 points
We're really lucky in Australia to be one of the relatively few countries in the world with fifth-freedom Emirates flights. Not only do they fly nonstop between our five major cities and its hub in Dubai but also between:
Sydney and Christchurch
Melbourne/Brisbane and Singapore
These daily flights help to make Emirates the second-largest carrier operating international flights in and out of Australia.
You can take advantage of the A380 aircraft featuring an onboard bar and shower in First Class for 62,200 points. Or you can get a lie-flat Business Class seat with direct aisle access for 41,500 points.
The New Zealand Government prohibits all airlines from charging fuel surcharges. That means your departing flight back across the Tasman will have lower fees than your one heading there from Australia.
If you live in Western Australia, you can get to New Zealand in Business Class with Qantas for 57,000 points.
2. East Coast to West Coast in Qantas Business Class for 41,500 points
Qantas (and Virgin Australia) fly their best Business Class products to Perth from Sydney and Melbourne.
Do note that last-minute availability of award seats on these routes is rare, so try to plan ahead.
You can also find this product flying to Auckland from Sydney, Melbourne and Brisbane. It'll cost the same 41,500 points on these routes.
Ad – Scroll down to continue reading.Minimum spend, terms & conditions apply.
3. All Australian cities to North America in Qantas Economy Class for 41,900-55,200 points
You can fly on Qantas or American Airlines (or a combination of the two) for the same amount of points. However, you may prefer American Airlines flights over Qantas ones as you won't need to pay fuel surcharges.
For example, the taxes and fees on a return Economy Class flight from Sydney to Los Angeles with Qantas are $389, almost double the $211 you are charged with American Airlines.
When flying to the US and Canada, you'll find that nonstop flights between the East Coast of Australia and the West Coast of the US are the cheapest.
Pricing increases as you move further west in Australia and further north and east across North America. However, the maximum you'll pay to get to your destination is 55,200 points.
Here are some examples of popular award redemptions:
Brisbane to Los Angeles: 41,900
Sydney to Dallas/Fort Worth: 51,200
Melbourne to Toronto: 55,200
Adelaide to Vancouver: 55,200
Perth to New York: 55,200
4. Flights within the US in American Airlines Business Class for 16,000-50,000 points
For the large size that it is, the US does not benefit from the relatively lower airfares that we enjoy here in Australia and elsewhere in Asia and Europe. This makes Qantas Point redemptions an attractive proposition.
You'll find that customer service standards on US airlines are generally below ours here in Australia. However, you will usually only pay US$5.60 in taxes and fees per segment, so I guess it all balances out.
What American Airlines calls First Class on its domestic flights is what we would call Business Class here in Australia, so don't be fooled.
If you're taking a short flight of less than 600 miles, like Los Angeles to Las Vegas, you will be charged 18,400 points in American Airlines Business Class.
For a medium-distance flight like Dallas/Fort Worth to Chicago, you'll be up for 27,600 points.
And on the longer side of things, pushing five or six hours in the air, like Los Angeles to New York or Miami to Seattle, it's 57,000 points. That may seem like a lot. However, getting the chance to potentially be in a lie-flat seat flying from coast to coast across a huge country represents quite good value.
Check the seat map on SeatGuru for the flight number you are looking at to see if the seats are angled-flat or lie-flat.
5. East Coast to Southeast Asia in Qantas Premium Economy for 51,300 points
Qantas has two Premium Economy products. The newer one is on its Boeing 787 Dreamliner and refurbished A380 aircraft. You can find this on routes such as:
Sydney/Melbourne/Brisbane – Hong Kong
Each seat has a mesh hammock for your feet as well as a pillow that attaches to your headrest.
The older product is found on unrefurbished A380s as well as Boeing 747s. These aircraft fly:
Sydney/Melbourne – Singapore
Sydney – Tokyo Haneda
Given there are four centre seats (versus the new product's three), if you're travelling with a companion, try to snag the two seats closest to the window.
6. Sydney/Melbourne to Honolulu in Jetstar Business Class for 61,500 points
Jetstar flies a significant number of routes that Qantas doesn't, both internationally and domestically. Furthermore, through Qantas Frequent Flyer is one of the only ways to redeem points for Jetstar flights (you can also use Emirates Skywards miles.)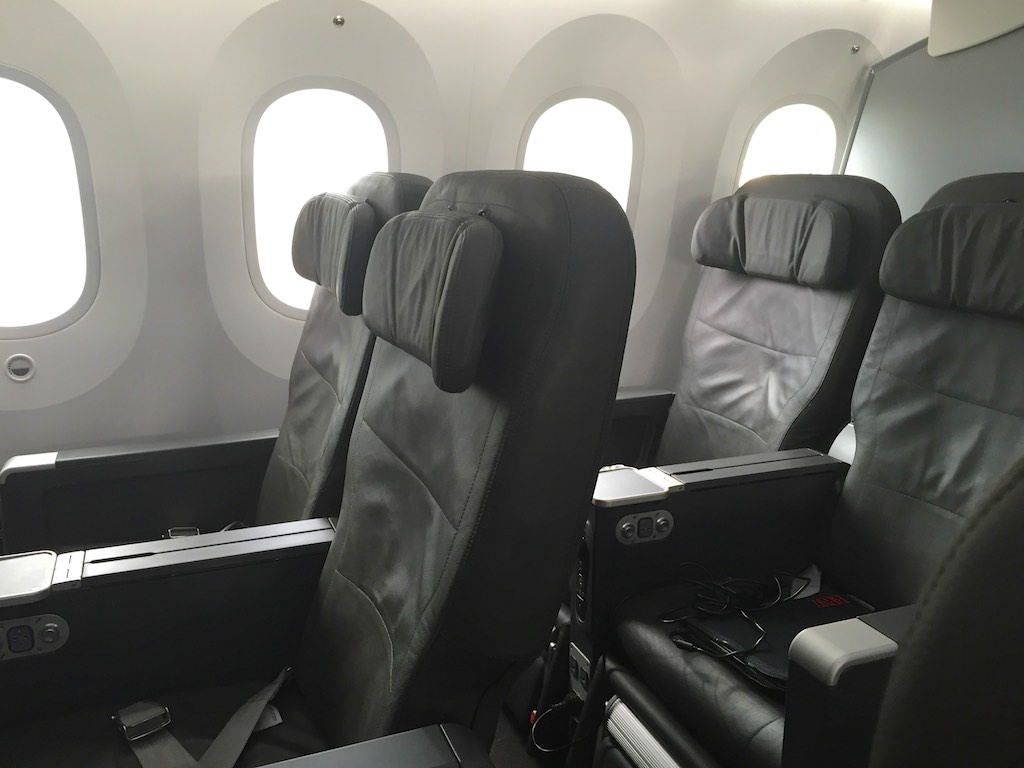 To Hawaii, Qantas only operates from Sydney (not Melbourne). However, you'll be charged 33% more (82,000 points) if you redeem on the Qantas flight rather than the Jetstar flight.
If you have the extra points, you may prefer to opt for the higher level of service and comfort, as we explain in our review of Jetstar's Business Class. Still, a recliner seat with enhanced dining options is better than sitting in Economy.
Summing up
Even though having 60,000 Qantas Points is not a huge balance, you can still get good value out of it.
If you want to fly First Class, aim for an Emirates flight from Sydney to Christchurch.
Those interested in Business Class should focus on redemptions within Australia and to New Zealand.
If you're happy to downgrade your product to Premium Economy, then you can fly further afield to Singapore or Hong Kong.
Finally, if you'd be satisfied with an Economy Class flight, you can get all the way to the US or Canada with 60,000 Qantas Points or less.
If you want to boost your Qantas Points balance, you can check out the credit cards with the highest sign-up bonuses right now.
Supplementary images courtesy Qantas.
---
Looking for more inspiration for how to spend your hard-earned frequent flyer points?
Here is a comprehensive list of all of our Best Uses of Points guides. There may be some overlap but each guide has its own twist.
Qantas Frequent Flyer
Velocity Frequent Flyer
American Express Membership Rewards
Cathay
KrisFlyer
Etihad Guest
Emirates Skywards
Everyday Rewards
6 of the best uses of 60,000 Qantas Points
was last modified:
June 22nd, 2022
by