Most of us have at least some points sitting in our Qantas Frequent Flyer accounts, which can be increased quite easily through credit card spend, so here is our round-up of the best-value redemptions for 60,000 Qantas Points.
---
The criteria
The redemptions that made the cut:
cost 60,000 or less Qantas Points
attract low fuel surcharges, taxes and fees
have generally good award seat availability
use the lower-priced award chart for Qantas and preferred partners rather than the more expensive (non-preferred) partner table
are outright redemptions, not upgrades
Important note: the redemptions below will get up to 15% more expensive from 18 September 2019.
Note that all redemptions are priced for one-way travel; it is double for return journeys.
---
1. East Coast to New Zealand in Emirates Business Class for 36,000 or First Class for 54,000 points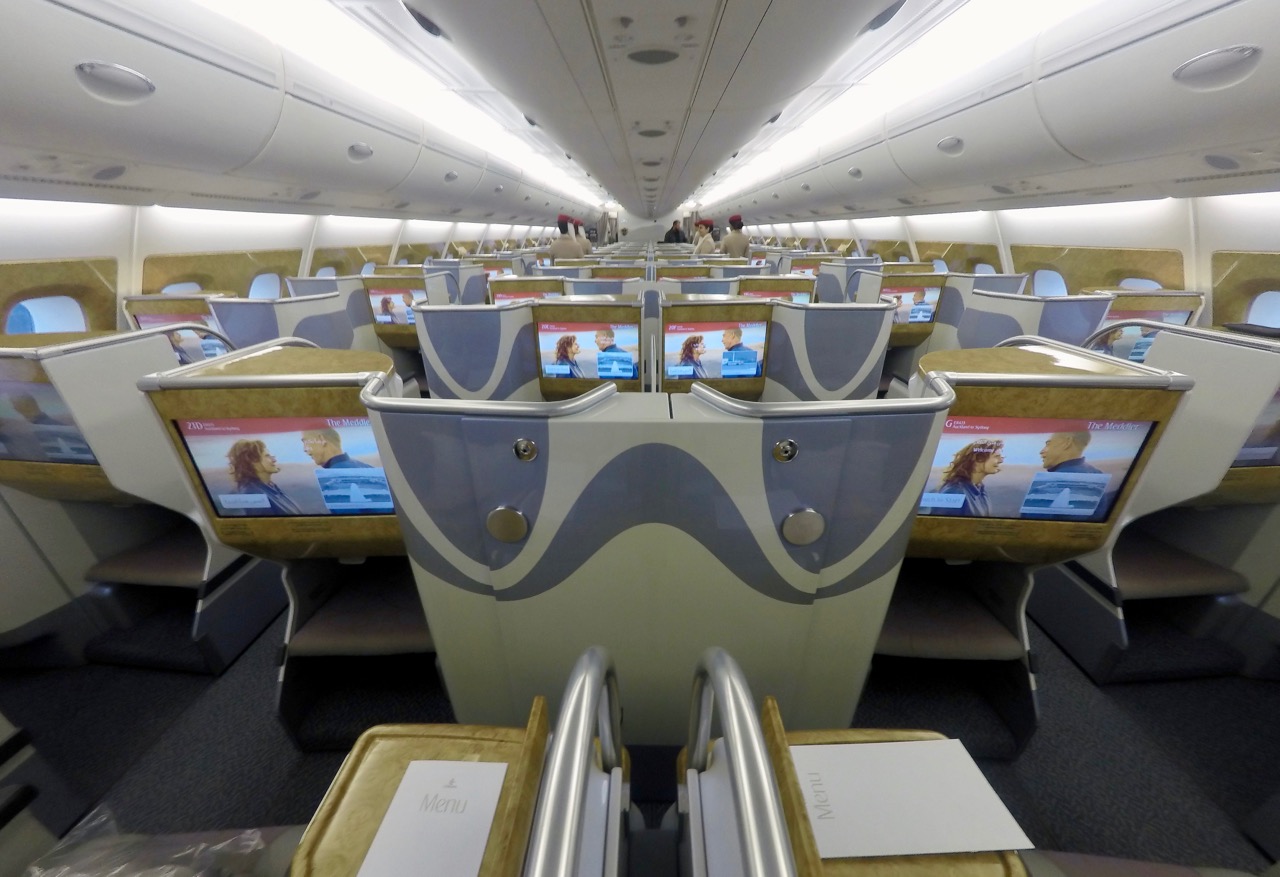 Emirates A380 Trans-Tasman Business Class overview
We're really lucky in Australia to be one of the relatively few countries in the world with Emirates flights not only flying direct between our five major cities and its hub in Dubai, but also between:
Sydney and Christchurch
Melbourne/Brisbane and Singapore
These daily flights help to now make Emirates the second-largest carrier operating international flights in and out of Australia.
You can take advantage of the A380 aircraft featuring an onboard bar and shower in First Class and direct-aisle access and lie-flat seats in Business Class flying from the East Coast to New Zealand for 36,000 points in Business or 54,000 points in First Class.
All airlines are prohibited by the New Zealand Government from charging fuel surcharges, so your departing flight back across the Tasman will be have lower fees than your one heading there from Australia.
If you live in Western Australia, you can get to New Zealand in Business Class with Qantas/Emirates for 50,000 points.
2. East Coast to West Coast in Qantas Business Class for 36,000 points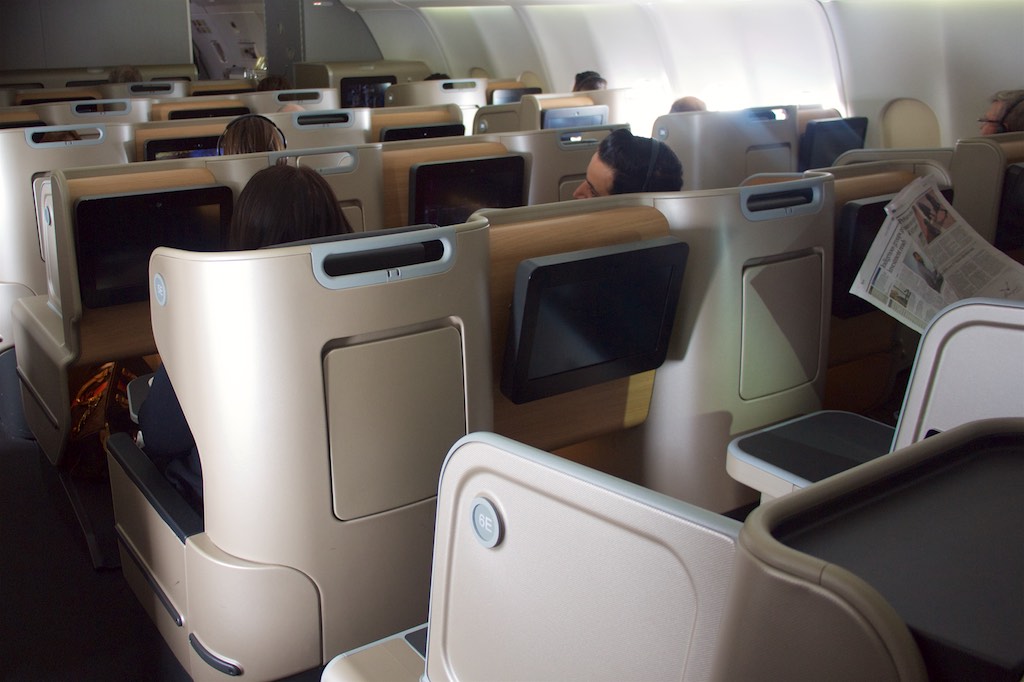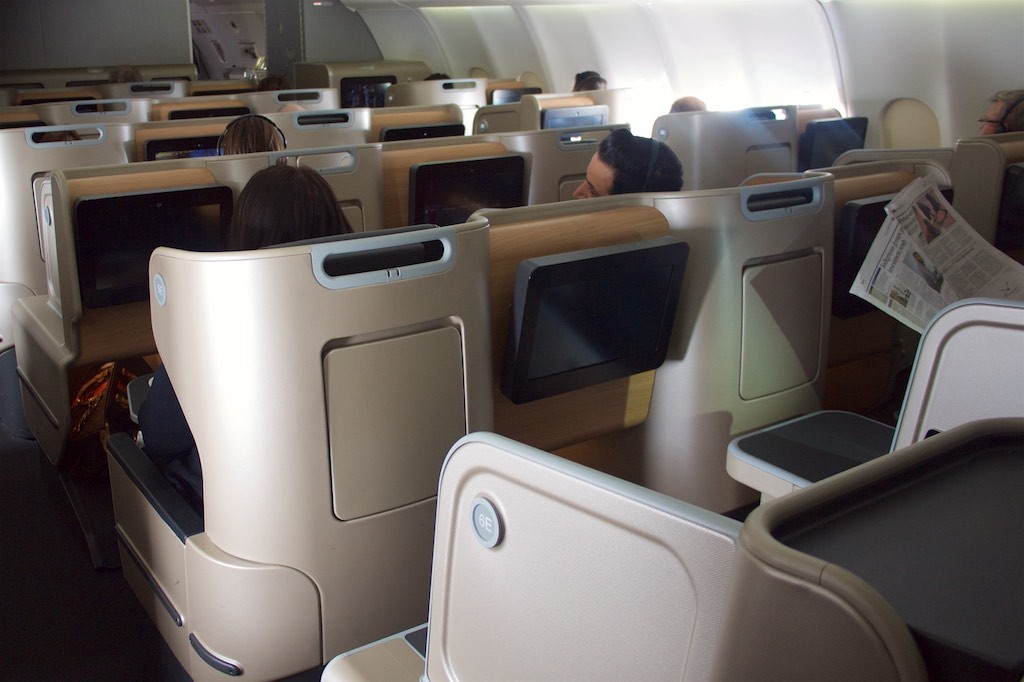 Now that Qantas (and Virgin Australia) have both upgraded most of their flights between the East and West Coasts of Australia to the new A330 Business Class cabin, this is a really neat redemption.
We have reviewed the Qantas A330 Domestic Business Class service, and below is a video from Qantas:
Do note that last-minute availability of award seats on these routes is rare, so try to plan ahead.
As of early July 2017, two of Qantas daily flights between Sydney and Auckland are now also serviced by the Airbus A330.
3. All Australian cities to North America in Qantas/American Airlines Economy Class for 45,000-60,000 points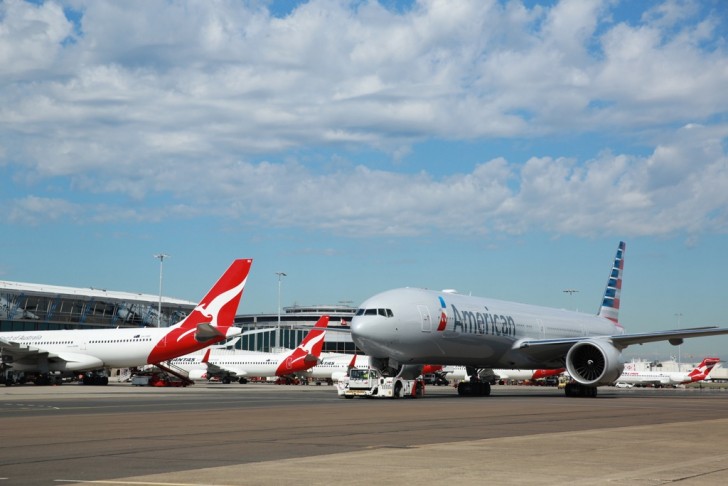 You can fly on Qantas or American Airlines (or a combination of the two) for the same amount of points, but you may prefer American Airlines flights over Qantas ones as you won't be up for fuel surcharges on American Airlines.
For example, the taxes and fees on a one-way Economy Class flight from Sydney to Los Angeles with Qantas are ~$215, much more than the ~$70 you are charged on a flight with American Airlines.
When flying to the US and Canada, you'll see that the direct flights between the East Coast of Australia and the West Coast of the US are the cheapest, and the price increases as you move further west in Australia and further north and east in the North America. The maximum you'll pay to get there is 60,000 points.
Here are some examples of popular award redemptions:
Brisbane to Los Angeles: 45,000
Sydney to Dallas/Fort Worth: 55,000
Melbourne to Toronto: 60,000
Adelaide to Vancouver: 60,000
Perth to New York: 60,000
4. Flights within the US in American Airlines Business Class for 16,000-50,000 points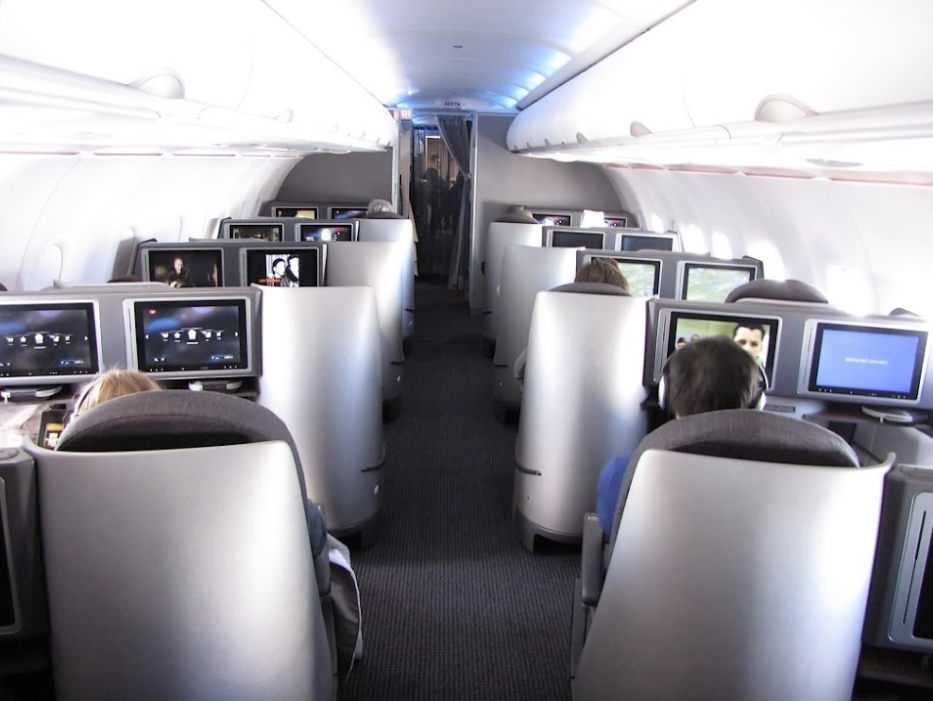 For the large size that it is, the US does not benefit from the relatively lower airfares that we enjoy here in Australia and further abroad in Asia and Europe, making award redemptions an attractive proposition. Whilst customer service standards on US airlines are generally below ours here in Australia, note that you will usually only pay $5.60 in taxes and fees per segment, so I guess it all balances out.
What American Airlines calls First Class on its domestic flights is what we would call Business Class here in Australia, so don't be fooled.
If you're taking a relatively shorter flight of less than 600 miles, like San Francisco to Las Vegas, you will be charged 16,000 Qantas Points on American Airlines Business Class.
For a medium-distance flight like Dallas/Fort Worth to Chicago, you would be up for 24,000 Qantas Points.
And on the longer side of things pushing five or six hours in the air, like Los Angeles to New York or Miami to Seattle, it's 50,000 Qantas Points. That may seem like a lot, but getting the chance to potentially be in a lie-flat seat flying from coast to coast across a huge country represents quite good value.
Check the seat map on SeatGuru for the flight number you are looking at to see if the seats are angled-flat or lie-flat.
5. East Coast to Southeast Asia in Qantas Premium Economy for 45,000 points or Business Class for 60,000 points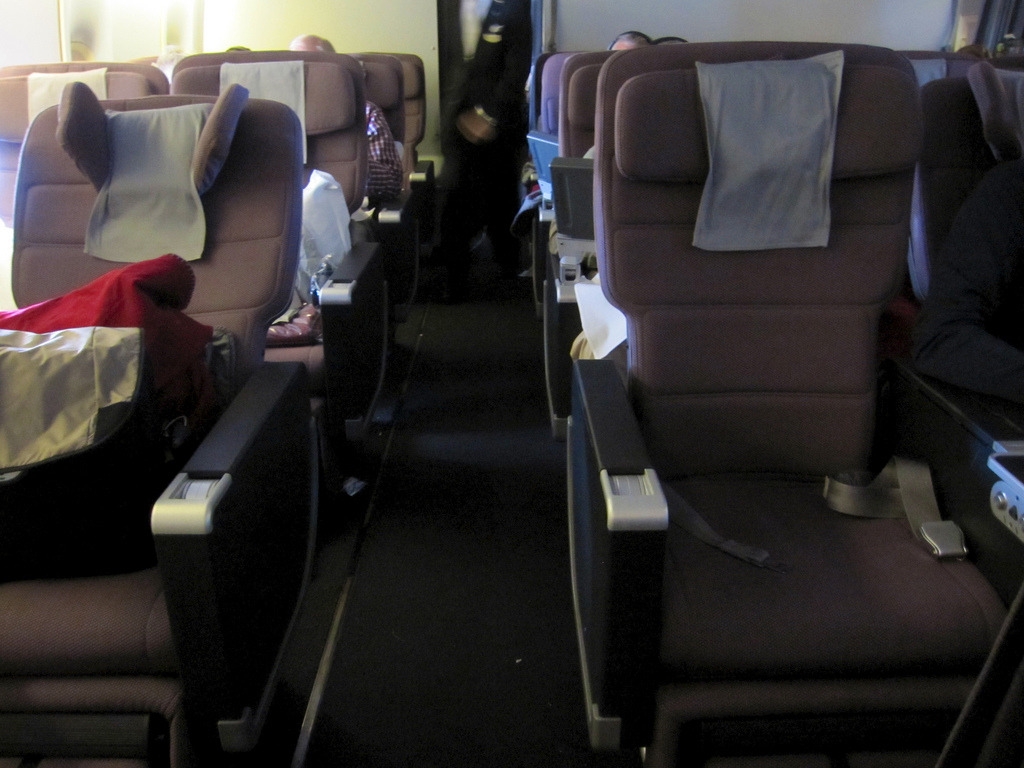 Qantas' 747 Premium Economy cabin
Qantas currently flies the same new A330 Business Cabin and also the older Boeing 747 on the following routes:
Sydney/Melbourne/Brisbane to Singapore/Hong Kong
Sydney to Bangkok/Manila
If you don't have enough points for a return ticket and are going to buy one leg with cash and one with points, try to make the return leg from Hong Kong or Manila the one that you book with points, as flights from these two airports have low fuel surcharges.
6. Sydney/Melbourne to Honolulu one-way in Jetstar Business Class for 57,600 points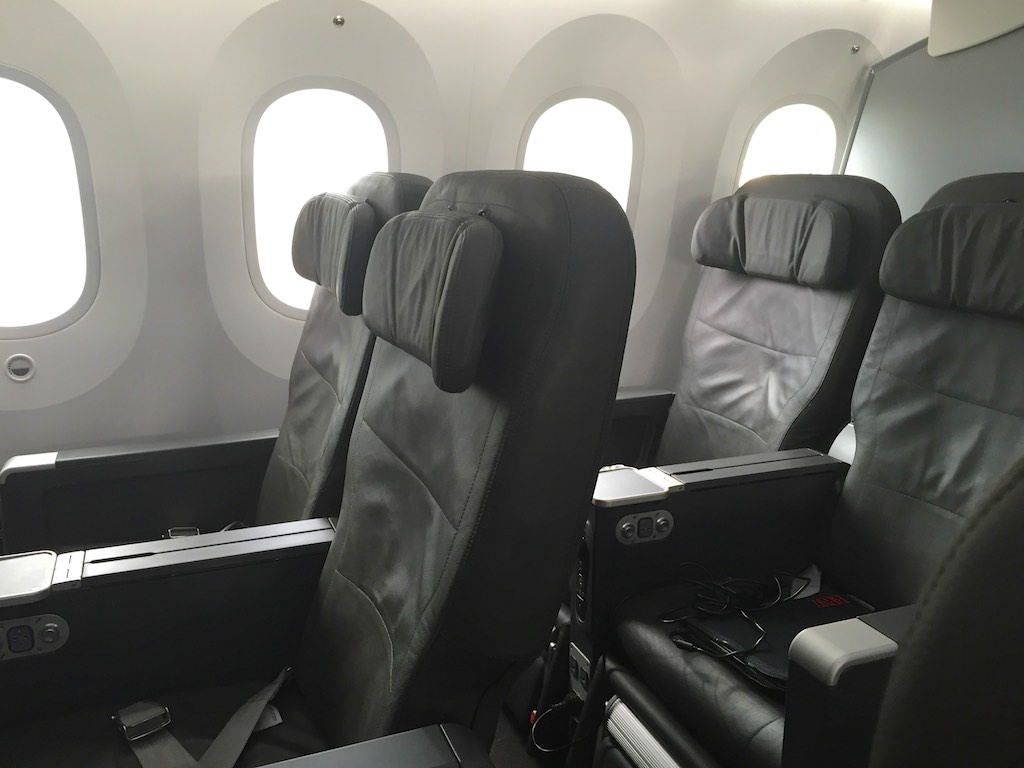 Jetstar now flies a significant number of routes that Qantas doesn't, both internationally and domestically, and Qantas Points are pretty much the only way to redeem for Jetstar flights.
On these two routes, Qantas only operates from Sydney, but you'll be charged 20% more (72,000 points) if you redeem on the Qantas flight rather than the Jetstar flight. If you have the extra points, you may prefer to opt for the higher level of service and comfort, as we explain in our review of Jetstar's Business Class here.
---
How to get 60,000 Qantas Points
The Qantas American Express Ultimate has 55,000 Qantas Points on offer.
While Qantas Premier Platinum is offering up to 120,000 Qantas Points until 26 February 2020.
St.George are offering 80,000 bonus Qantas Points and reduced first year card fee with the Amplify Signature – Qantas Rewards until 12 February 2020.
As well as up to 120,000 bonus sign-up points promotion with NAB Qantas Signature Visa.
Do you have any good-value redemptions that cost 60,000 Qantas Points or less to add to our list? Please share below.
---
Looking for more inspiration for how to spend your hard-earned frequent flyer points?
Here is a comprehensive list of all of our Best Uses of Points guides. There may be some overlap but each guide has its own twist.
Qantas Frequent Flyer
Velocity Frequent Flyer
American Express Membership Rewards
Asia Miles
KrisFlyer
Etihad Guest
Emirates Skywards
Six of the best uses of 60,000 Qantas Points
was last modified:
November 21st, 2019
by
Six of the best uses of 60,000 Qantas Points
was last modified:
November 21st, 2019
by