Etihad Guest is the frequent flyer program of Etihad Airways. It also partners with Virgin Australia for points earn and redemption, making it a useful program to know about.
The program has some especially good redemption rates for many Virgin Australia routes within Australia. In addition, you can use your Etihad Guest miles for flights from Australia on Etihad, American Airlines and ANA.
In this guide, I look at the options for redeeming Etihad Guest miles on Etihad as well as its most relevant partners in Australia.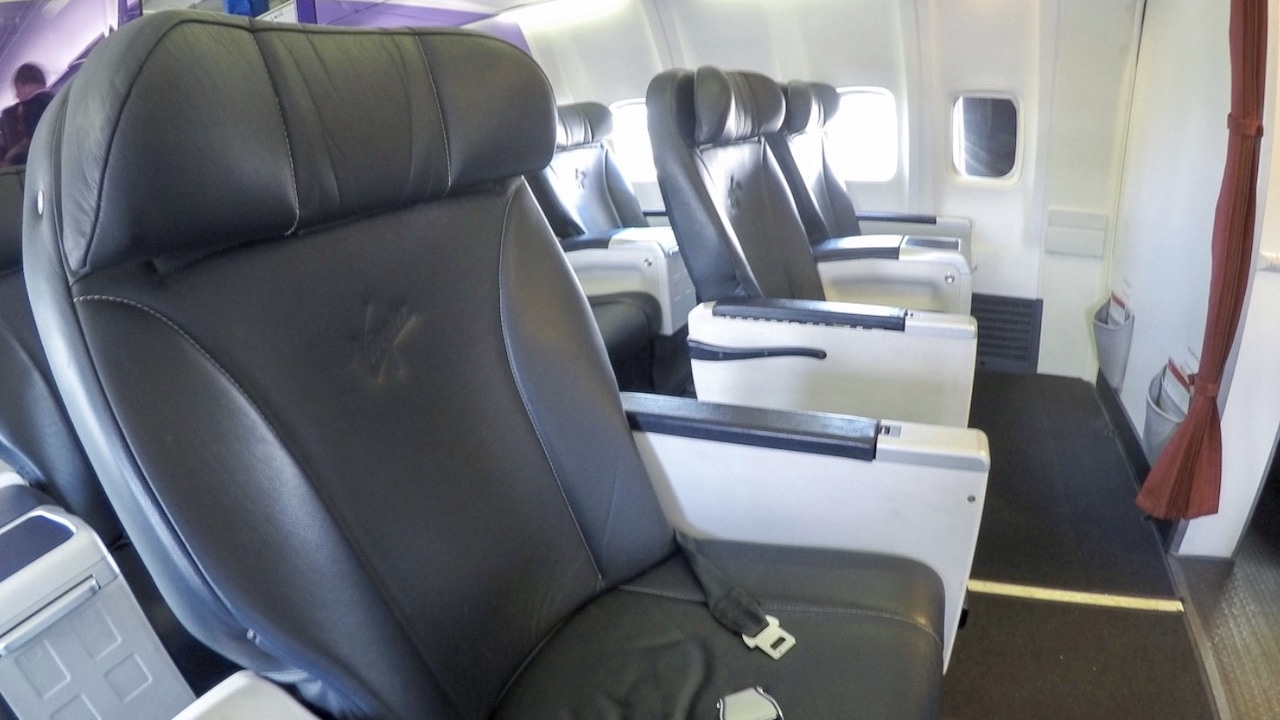 How to earn Etihad Guest miles in Australia
Through credit cards
Etihad has no branded credit card in Australia. Instead, they partner with:
Amex points transfer at the rate of 2 Membership Rewards points = 1 Etihad Guest mile. Citi points transfer at 3 Citi Rewards points = 1 Etihad Guest mile.
Occasionally, Amex offers a 20%-30% transfer bonus to Etihad Guest.
By transferring Marriott Bonvoy points
Marriott Bonvoy points are the most flexible points currency in the world.
You can transfer them to Etihad Guest (and many other airline programs) at the rate of 3 Marriott Bonvoy points = 1 Etihad Guest mile. You'll also get a 25% bonus for every 60,000 Marriott Bonvoy points you transfer.
By buying them
Finally, you can buy Etihad Guest miles. This is very handy if you need to shore up your balance for a redemption.
If you already have 75% of the miles required for a redemption, you can top up your account with miles even if they're not on sale.
How to redeem Etihad Guest miles on partner airlines
Etihad isn't part of one of the big three airline alliances (oneworld, Star Alliance and SkyTeam). Instead, it has built a network of its own of 20+ airline partners.
Confusingly, each partner has their own individual award chart. It's not simple to decipher.
Partner flights are not bookable online. So, you'll to phone the Etihad Guest call centre to redeem your points for partner flights. The best number for travellers based in Australia is 1300 532 215. The call centre is open 24 hours a day.
Best uses of Etihad Guest miles for Virgin Australia flights
The key Etihad Guest partner for Australia-based travellers is Virgin Australia. The best pricing is found on some specific, shorter domestic routes in Economy and especially in Business Class.
When comparing Etihad Guest and Velocity side-by-side, Etihad Guest redemptions are cheaper than Velocity redemptions on almost all Virgin Australia flights. The exceptions are long-haul flights to destinations such as Tokyo and Los Angeles.
For example, Sydney to Queenstown in Virgin Australia 737 Business Class is only 13,800 miles + taxes. That compares to 35,500 Velocity Points (more than double.)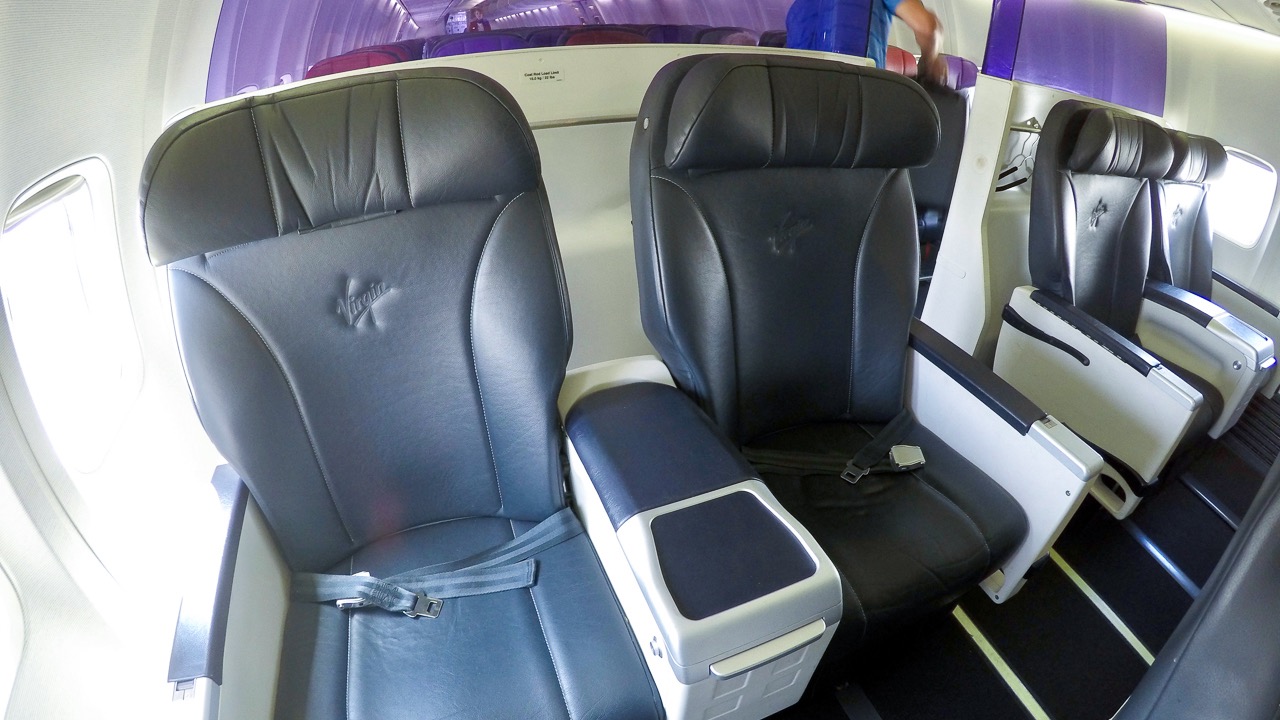 Melbourne to Cairns in Business Class costs 21,800 Etihad Guest miles versus 35,500 Velocity Points.
Finally, the country from Sydney to Perth will set you back 33,800 Etihad Guest miles, which is closer to Velocity's requirement of 35,500 points.
On the other hand, you should use your Velocity Points instead of Etihad Guest miles for flights to Tokyo and Los Angeles.
The Virgin Australia award chart is here.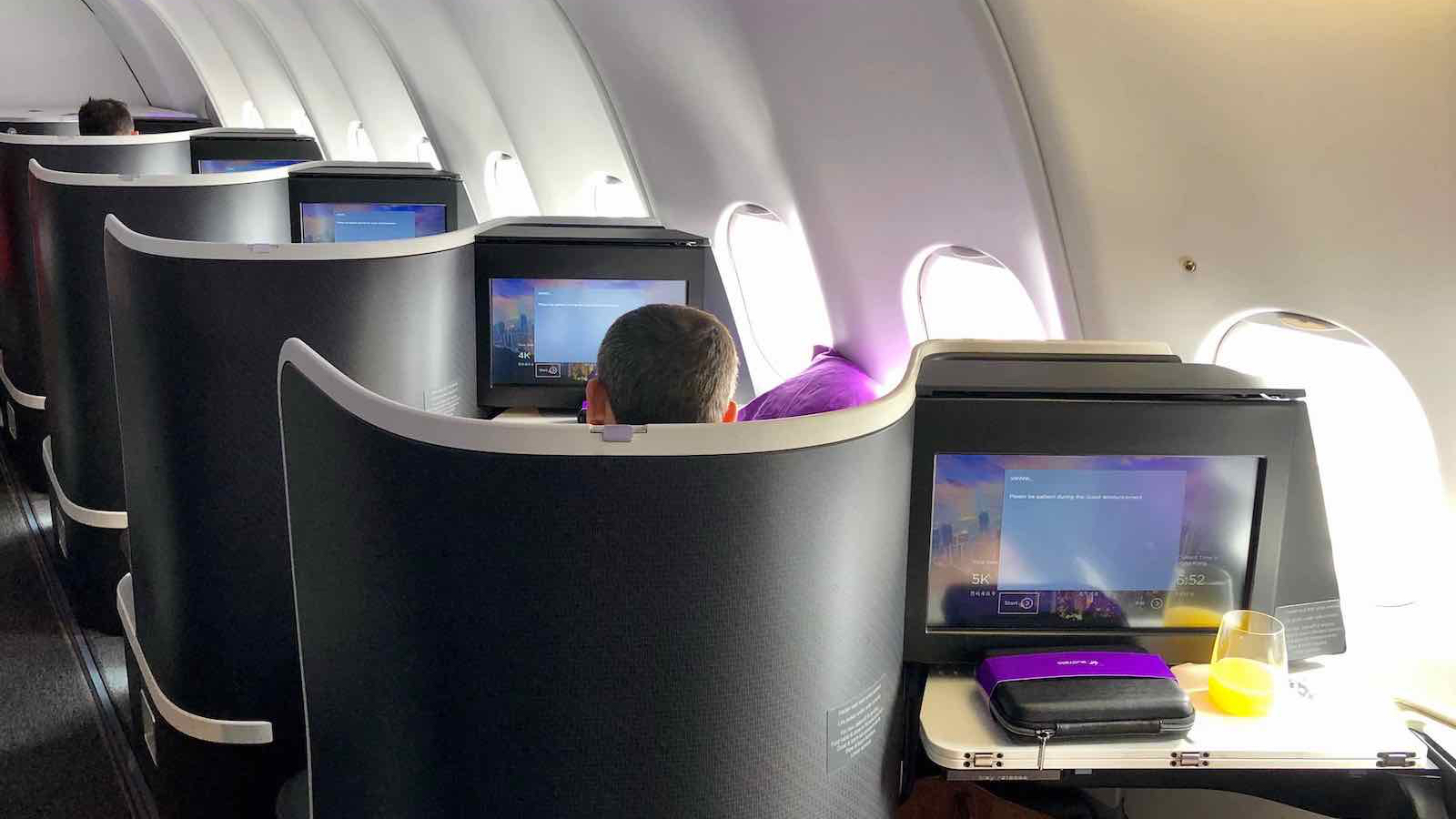 The first step is to search for award space on the Velocity website. Then phone Etihad Guest to book.
Best uses of Etihad Guest miles for Etihad flights
Another obvious option is for redemptions on Etihad Airways itself. Etihad's flagship Business Class on A380 and 787 aircraft is world-class and Australia enjoys many options for points redemptions.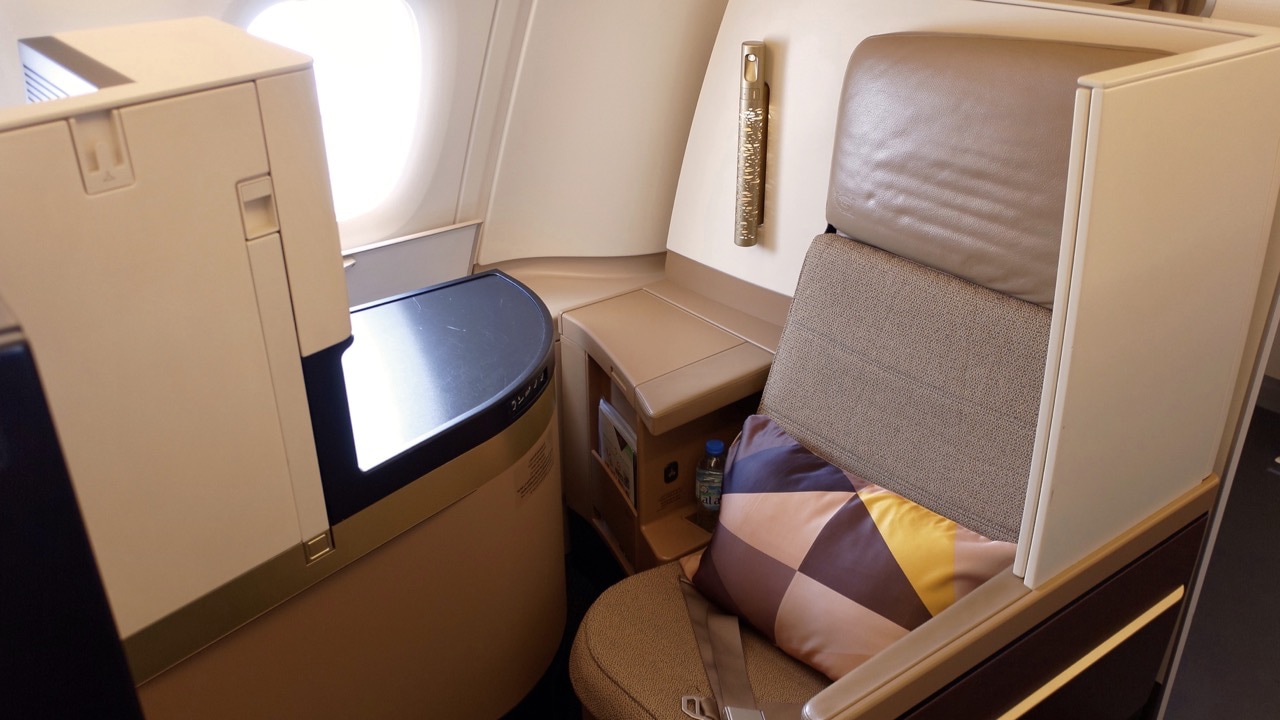 The luxurious First Apartment on the A380 flies to Abu Dhabi from Sydney and onward to destinations like London, Paris and New York.
It's one of the world's best First Class products (but not as good as on Emirates.) You'll enjoy a vast amount of space and an onboard shower. It's a great way to burn your points (if you have enough.)
Many frequent flyer programs have distance or region-based award charts. This is the case for Qantas and Velocity; Etihad is different.
The miles required are instead calculated based on the exact number of total miles flown. That, of course, varies city to city. As a result, it can be relatively expensive to redeem Etihad Guest miles on long-haul flights.
For example, Australia to Abu Dhabi in Business Class will cost you ~100,000 miles one-way. Sydney to Abu Dhabi in First Class is ~136,000 miles.
To give you an idea of travelling further afield, Sydney to London in Business Class is 162,500 miles.
If you're interested in flying Etihad from Australia, then you should definitely check out this guide. It has all the information you need on pricing and booking your flight (which can be done online through Etihad Guest.)
Ad – Scroll down to continue reading.Minimum spend, terms & conditions apply.
Best uses of Etihad Guest miles for American Airlines flights
Etihad Guest miles can provide great value when booking flights in premium cabins on American Airlines.
If—and that's a big if—you can find availability in American Airlines Business Class between Sydney and Los Angeles, you'll only pay 62,500 Etihad Guest miles. That's compared to 108,400 Qantas Points.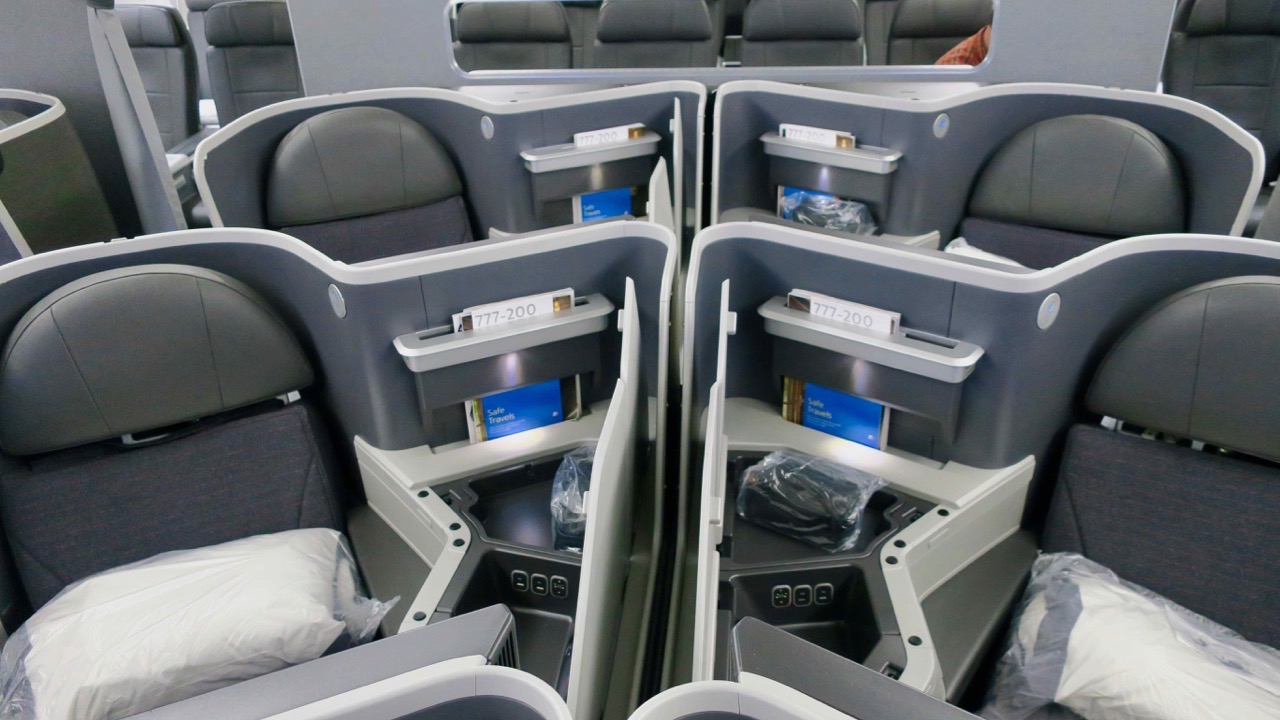 The only cheaper way to fly Business Class nonstop between Australia and the US is by using 55,000 Alaska Airlines Mileage Plan miles on Qantas. However, these miles are hard to come by in Australia.
When flying domestically within the US, one-way Business Class flights are a fixed 25,000 Etihad Guest miles regardless of distance. That compares to 68,400 Qantas Points for the 5- to 6-hour flight between Los Angeles and New York.
Search for award space on the American Airlines website. Then phone Etihad Guest to book.
Best uses of Etihad Guest miles for ANA flights
Japanese carrier ANA flies to Tokyo from both Sydney and Perth. You can score a one-way Business Class flight for 54,000 Etihad Guest miles. (That compares to 94,500 KrisFlyer miles.)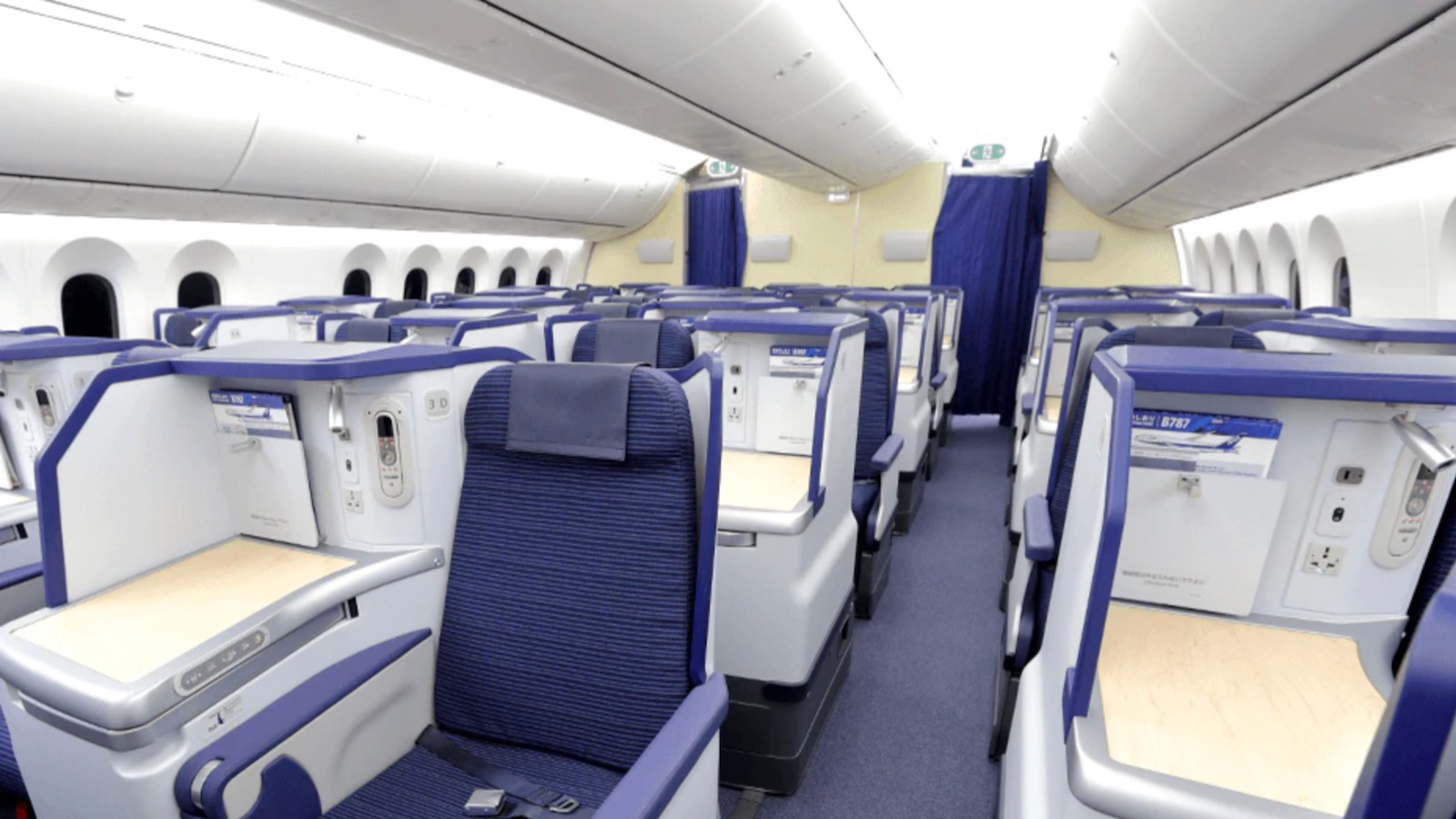 Once you're there, Business Class flights within Japan only cost 8,500 miles (up to a maximum of 13,500 for longer flights from Tokyo to Hokkaido and Kyushu.)
Search for award space on the United website. Then phone Etihad Guest to book.
Best uses of Etihad Guest miles for Brussels Airlines flights
This Star Alliance member offers a comfortable but not extravagant way to get between Europe and North America. They fly their Airbus A330 Business Class from Brussels to New York, Washington DC and Montréal.
A one-way flight will cost you only 44,000 Etihad Guest miles. That compares to 72,000 KrisFlyer miles.
Search for award space—which should be relatively generous—on the United website. Then phone Etihad Guest to book.
How to use Etihad Guest miles for upgrades on Etihad flights
It is possible to use your Etihad Guest miles—or cash—to upgrade an Etihad flight. However, you can't use Etihad Guest miles to upgrade a flight on a partner airline like Virgin Australia.
If you run the numbers by factoring in the cost of paying for the Economy Class ticket, it's usually better to just make an outright Business or First Class redemption.
However, if your work is paying for your flight, then you may want to explore bidding for an upgrade.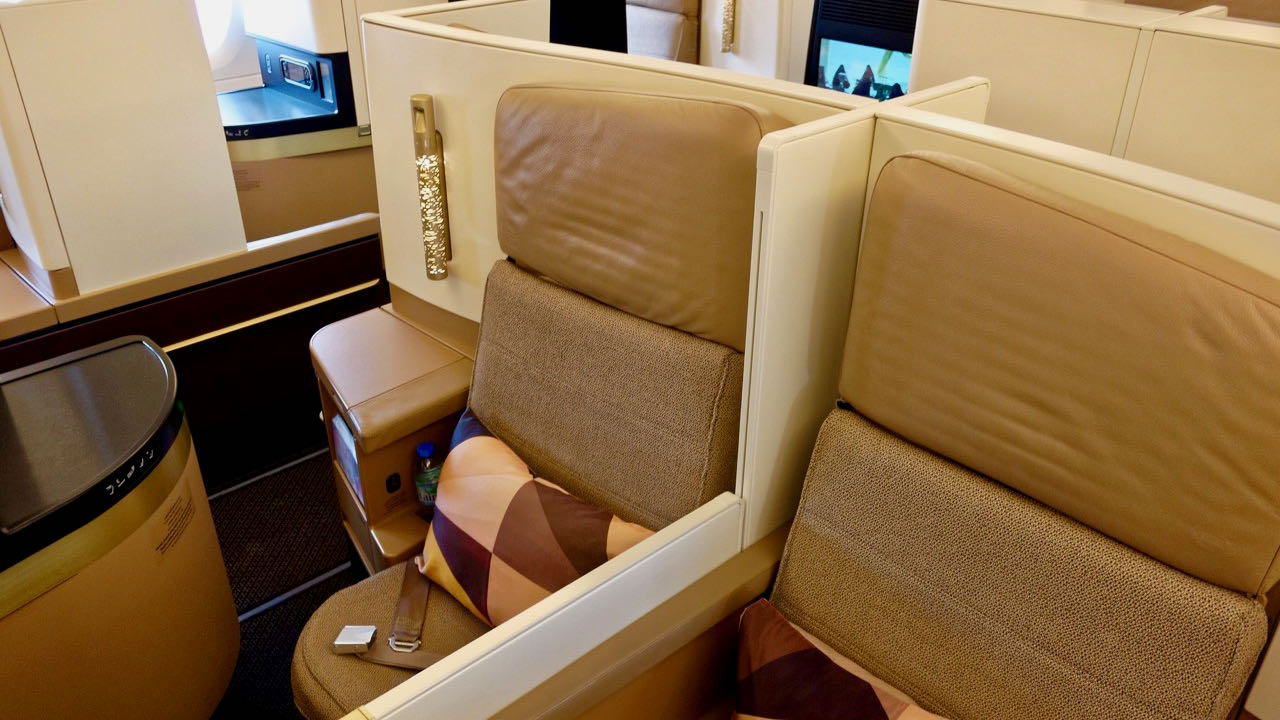 Summing up
Etihad Guest miles aren't the easiest to come by in Australia. However, if you do have access to them through a bank partner, then they can offer better value for flight redemptions than other popular programs like Qantas and Velocity Frequent Flyer.
The best-value Etihad Guest miles redemptions in Australia are:
Virgin Australia Business Class flights within Australia and to New Zealand
Etihad Business and First Class flights to Abu Dhabi and beyond
American Airlines Business Class flights to Los Angeles and within the US
ANA Business Class flights to Tokyo and within Japan
Brussels Airlines Business Class flights between Europe and North America
Just remember that all partner bookings will need to be made over the phone. That means that it's best to search for availability on another program's website to save yourself time.
These are the best credit cards to get to earn Etihad Guest miles.
Supplementary images courtesy respective airlines.
---
Looking for more inspiration for how to spend your hard-earned frequent flyer points?
Here is a comprehensive list of all of our Best Uses of Points guides. There may be some overlap but each guide has its own twist.
Qantas Frequent Flyer
Velocity Frequent Flyer
American Express Membership Rewards
Asia Miles
KrisFlyer
Etihad Guest
Emirates Skywards
Everyday Rewards
This content contains affiliate links from which Point Hacks may earn commissions from transactions generated from new customers, bookings and general enquiries. Find out more here.
The best uses of Etihad Guest miles in Australia
was last modified:
November 3rd, 2022
by