The Coles No Annual Fee MasterCard is offering 10,000 bonus flybuys points when applying using the code 10KBP1 for new customers who apply and are approved before 30th Sept. 2017 and make an eligible purchase within 30 days of approval. flybuys points are transferrable to Etihad Guest, Velocity Frequent Flyer or redeemable at Coles Supermarkets checkouts.
10,000 bonus flybuys points for new customers until September 30th 2017 (terms apply)
No annual fee, ever.
Earn 1 flybuys point per $2 spent - with flybuys being transferrable to both Velocity & Etihad Guest (T&C's and transfer limits apply)
Combined flybuys and credit card - includes Coles Pay Tag for convenience
Apply online using the promotion code

10KBP1

and make a purchase within 30 days of card approval to trigger bonus points (excludes cash advances and cash equivalents)
Offer available to new customers only
Offer expires 30th September 2017
Read the Coles No Annual Fee Card guide →
I earn a commission per applicant for this card. More about this →
The Coles No Annual Fee Mastercard is a simple proposition – pay no annual fee, and earn a small number of flybuys points from your day-to-day spend in return.
Coles is currently offering 10,000 bonus flybuys points (note the terms and conditions on this above), which is one of the highest bonuses this card has offered; it's worth the equivalent of 4,350 Velocity points or $50 at the checkout in Coles.
Note that you'll need to use the promotion code 10KBP1 when applying to receive the 10,000 flybuys point bonus.
This is a no-frills card designed for those who don't spend heaps on their card each month and don't want any extra benefits.
Card Details
| | |
| --- | --- |
| Card | Coles No Annual Fee Card |
| Loyalty program | flybuys |
| Points earned from spend | 1 flybuys point per $2 spent |
| International transaction fee | 1.5% of any purchase, cash withdrawal or cash advance outside Australia. This may be in Australian dollars or any other currency where the Merchant is located outside Australia or the transaction is processed by an entity located outside Australia |
| Minimum Income | $25,000 p.a. |
| Annual fee | $0 |
Effective Frequent Flyer Program Point Earn Rates
| Partner Frequent Flyer Program | Equivalent partner points earned |
| --- | --- |
| Velocity Points | 0.22 point / $ spent |
| Etihad Guest Miles | 0.2 mile / $ spent |
Earn flybuys points with the Coles No Annual Fee Mastercard
You will collect 1 flybuys point for every 2 dollars you spend on the card. 2,000 flybuys point can be redeemed for $10 worth of groceries (or redeemed for gift cards/other products from the flybuys rewards store).
If instead you transfer your flybuys points to Velocity or Etihad, you'll be able to redeem in increments of 2,000 flybuys points for 870 Velocity points, or 10,000 flybuys points for 4,000 Etihad Guest Miles. Reduced to a point per $1 earn rate, this equates to about 0.22 Velocity Point or 0.20 Etihad Guest miles per dollar, and you can transfer flybuys points to these programs at any time you choose, just keep in mind that points increments and limits apply.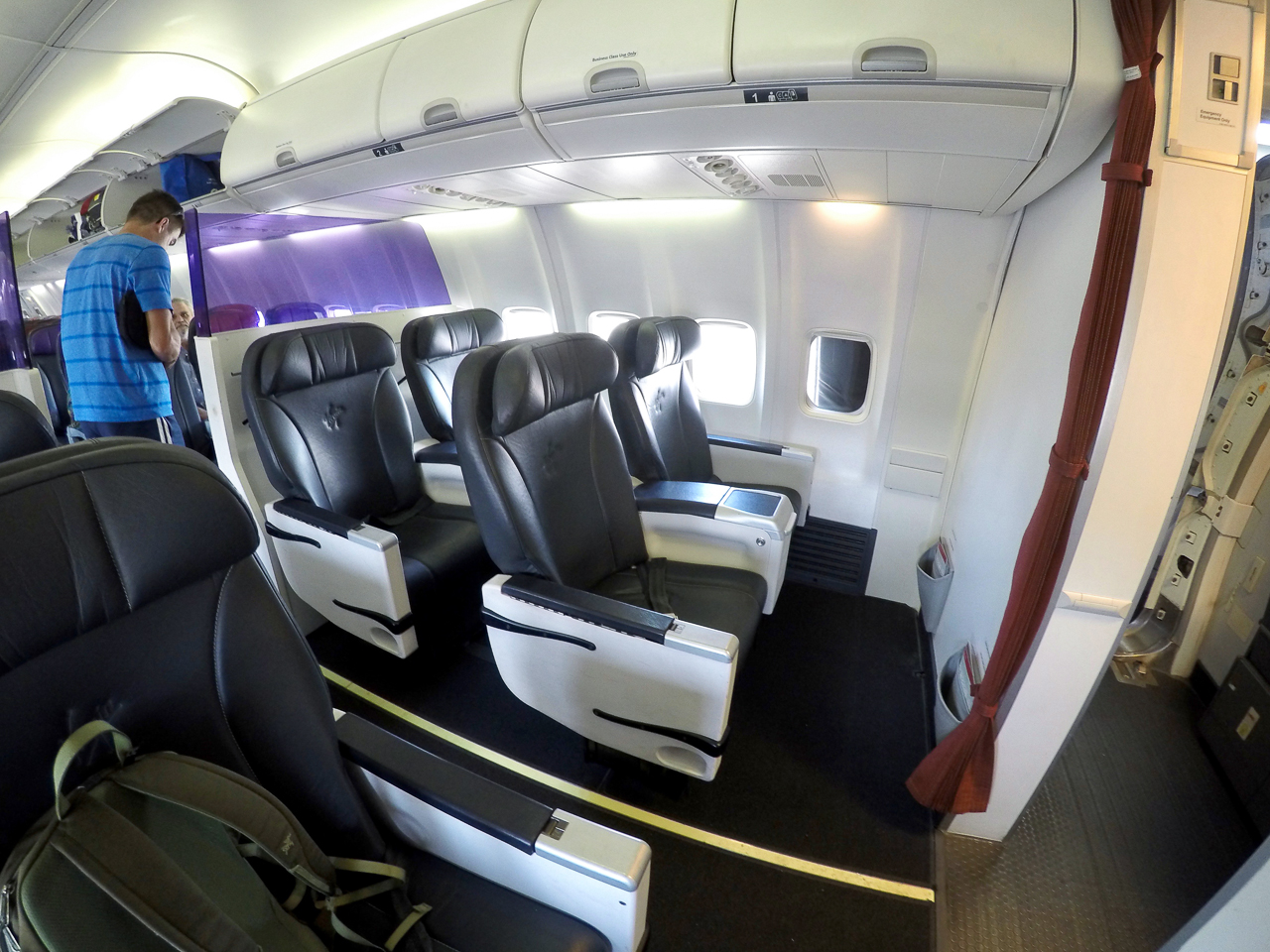 flybuys points can be converted into Etihad Guest miles which can then be used with Virgin Australia Business Class travel
This is a low points earn rate for these currencies compared to other cards on the market, but almost all of its peers will come with an annual fee to take into account.
Free delivery at Coles Online when paying with your Coles credit card
If you shop online at Coles and need to be able to book a more specific time for delivery, then the free delivery benefit as a cardholder is going to be useful – this option is available once you spend $100 or more.
It's going to offer most value to the more frequent Coles Online shopper, naturally, but even those who shop online with Coles less frequently – but meet the $100 spend criteria – could find it useful to be able to select a delivery slot at no additional cost.
Combined flybuys and credit card with Coles Pay Tag
This may be useful – your credit card comes with your flybuys barcode printed on the back, so there is one less card to carry around in your wallet.
You can also order a Pay Tag to stick on the back of your phone, again pre-printed with your flybuys barcode (which can be quite convenient when using the self-scanner at Coles checkouts when shopping) and a contactless chip to use for PayPass without pulling your wallet out.
Summing up
The Coles No Annual Fee Mastercard is for those who are really trying to minimise outgoings in fees and other costs to banks but still want to earn a few points from day-to-day transactions.
Thankfully, flybuys points are increasingly useful, so even if you don't end up using them for flights with Velocity or Etihad, they are easy to redeem for a discount at Coles.
That said, it could be well worth looking up the Coles card range, including the Coles Rewards Mastercard with an annual fee of $99, which is still relatively low compared to most other rewards cards.
With that card, you'll receive a points earn rate four times that of the No Annual Fee card (2 flybuys points per $ spent for the Coles Rewards Mastercard vs 1 flybuys point for every $2 spent for the No Annual Fee Mastercard).
Terms and conditions
Terms and conditions and exclusions apply. Click here to find out more.
Coles No Annual Fee Mastercard offering 10,000 bonus flybuys points
was last modified:
September 11th, 2017
by
Point Hacks Credit Card Information
Point Hacks is published by Newformula Media. Newformula PTY LTD (ACN: 609 361 051) is a credit representative (486568) of Eurofinance Corporation Pty Ltd (Australian Credit License: 393845). In some instances, Newformula PTY LTD receives a commission or benefit for referring you to the services of a credit provider. This commission or benefit is disclosed at the point of referral to the credit provider. This website does not provide credit, assist you in obtaining credit, or advise you to apply for any particular product from a provider.
We have not taken into consideration your circumstances or financial situation when providing the information on this website. It is important you read the relevant PDS from the product issuer and seek the independent advice of an appropriately qualified professional before making a decision on a product.
While we invest a great deal of time and energy into ensuring we provide with you with the most up to date and accurate information, we do not warrant the accuracy of statements or information contained on the Website relating to third party goods and services, including credit card information, loyalty schemes and rewards. You acknowledge that such information and materials may contain inaccuracies or errors and we expressly exclude liability arising from any person acting on those statements or information to the fullest extent permitted by law. Where conditions or warranties are implied by law and cannot be excluded, our liability will be limited to the re-supply of information. You should confirm the accuracy of information provided on this Website with the third party product provider before acting on it.