Chances are we've all experienced the disappointment of finding a great flight deal, whether paying with cash or points, just to have hundreds of dollars in taxes, fees and surcharges added to the final bill.
This is the first guide in a two-part series looking at how to minimise the fees on flight bookings, regardless of whether they are included in a paid ticket or a points redemption.
There are two key tactics to minimising these fees:
Choosing where you fly to or from (this guide): government- and airport-imposed fees
Airlines and frequent flyer programs to use to reduce costs (second guide): airline- and frequent flyer-imposed fees
In this guide, we explain why flying out of Amsterdam is cheaper than London, why Kiwi travellers pay less than Aussies, and how to be savvy in reducing the cost of your trip using a few simple tricks.
What are the differences between taxes, fees and fuel surcharges?
You can break these costs into two categories:
Taxes and fees, charged by governments and airport authorities
Fuel surcharges (also known as carrier-imposed surcharges), charged by the airline
And there are a number of reasons why taxes and fees differ from flight to flight:
Generally they differ from country to country and distance travelled
They often vary based on your class of travel (premium cabins often get charged more than Economy Class tickets)—both for government-imposed and airline-imposed fees
Airlines vary their quoted fuel surcharges on different routes and also change them every so often
Different airlines charge different fuel surcharges too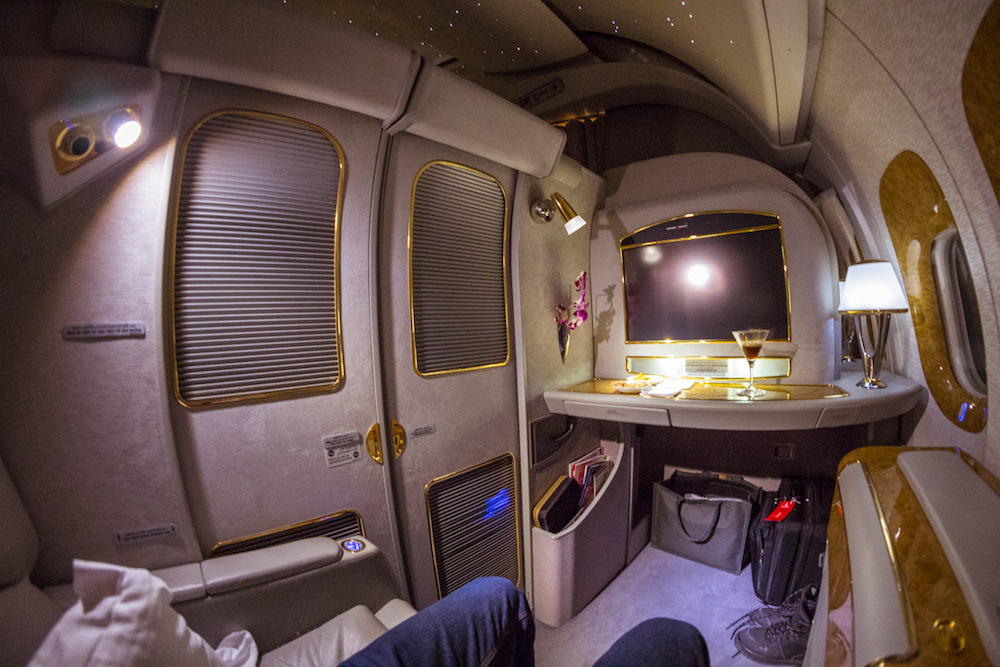 These fees apply to all tickets regardless of whether you have paid for them with cash or frequent flyer points.
However, flights paid for using cash usually have these fees factored into the advertised costs you're quoted online or by your travel agent, whereas fees and charges on points redemptions are quoted separately.
When it comes to geography—the focus of this guide—the main factor in determining these costs is your departure airport. However, there may also be costs involved depending on your destination airport or whether you are transiting through the airport.
Some examples
To determine the difference between departing from various airports in Australia and around the world, I used Google's ITA Matrix to estimate the surcharges, taxes and fees on a direct flight to Dubai on Emirates. There is a 'how to' explanation towards the end of this guide.
For all of the examples, I searched for a one-way Business Class ticket on a random date. The reason I used Emirates was because it has one of the largest route networks of any airline in the world.

Let's look at the results…
In Australia
Honestly, there is very little difference in the fees imposed by different airports in Australia.
All airports charged taxes and fees between $79 and $84 for this flight, with Perth the cheapest and Sydney the most expensive.
Compared to other countries, Australia is middle-of-the-road in terms of its taxes and fees.
In the Asia-Pacific
No matter which airline you fly, you will find the taxes, fees and fuel surcharges to be minimal flying out of airports in the following list as their governments have legislated to have low or no fuel surcharges (taxes and fees in brackets):
The Philippines ($15)
New Zealand ($31)
Japan ($33)
China (only domestic flights)
These countries are some of the best to commence a round-the-world trip in Business Class using 280,000-318,000 Qantas Points.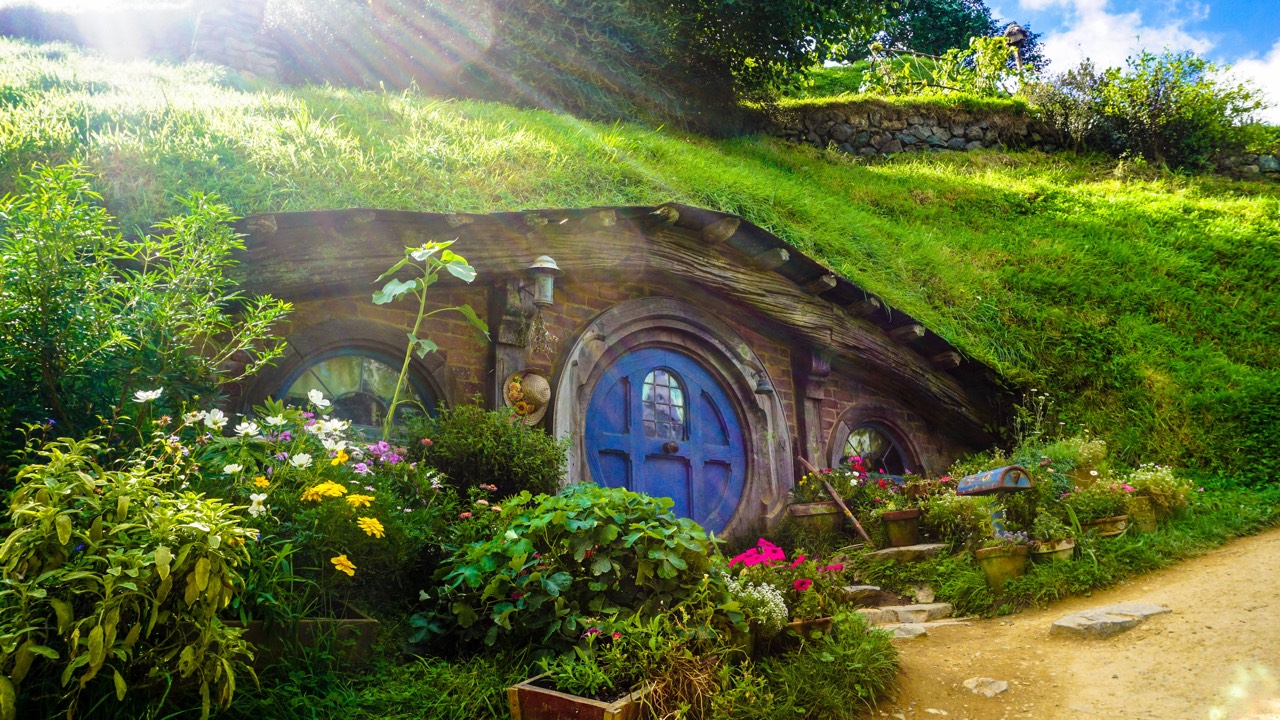 Remember the numbers below in (brackets) are the taxes and fees charged by the government and airport authorities—the fuel surcharges are up to the airline.
Airlines operating out of the following airports tend to add on medium to heavy fuel surcharges:
Shanghai ($17)
Bali ($20)
Bangkok ($27)
Singapore ($30)
Seoul ($32)
Hong Kong ($64)
Colombo ($117)
Delhi ($131)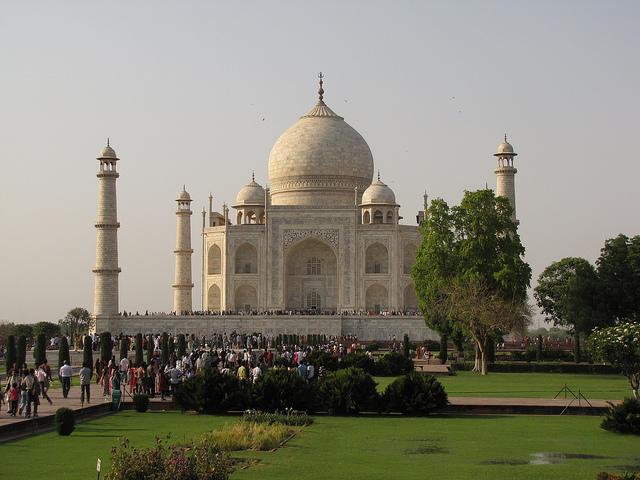 Ad – Scroll down to continue reading.Minimum spend, terms & conditions apply.
In Europe
You'll find the following European airports/countries to charge the lowest taxes and fees (I've included Russia and Turkey in this group):
Dublin ($18)
Istanbul ($19)
Most of Scandinavia (Oslo, Copenhagen and Helsinki but not Sweden)
Amsterdam ($33)
Spain ($38)
Rome ($60)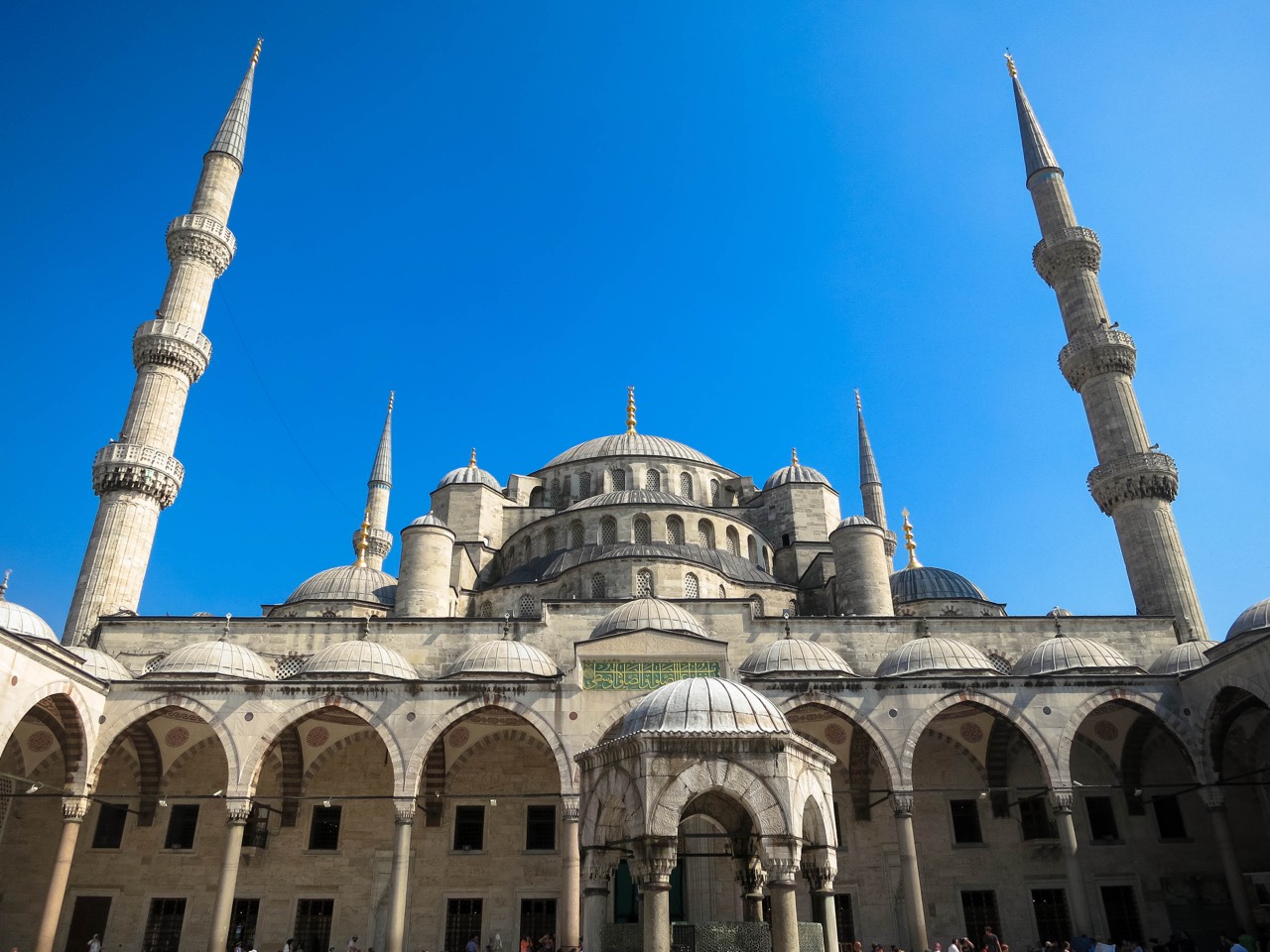 And here are the most expensive European airports:
United Kingdom (by far—see separate section below)
Germany (especially Frankfurt)
France (especially Paris)
Stockholm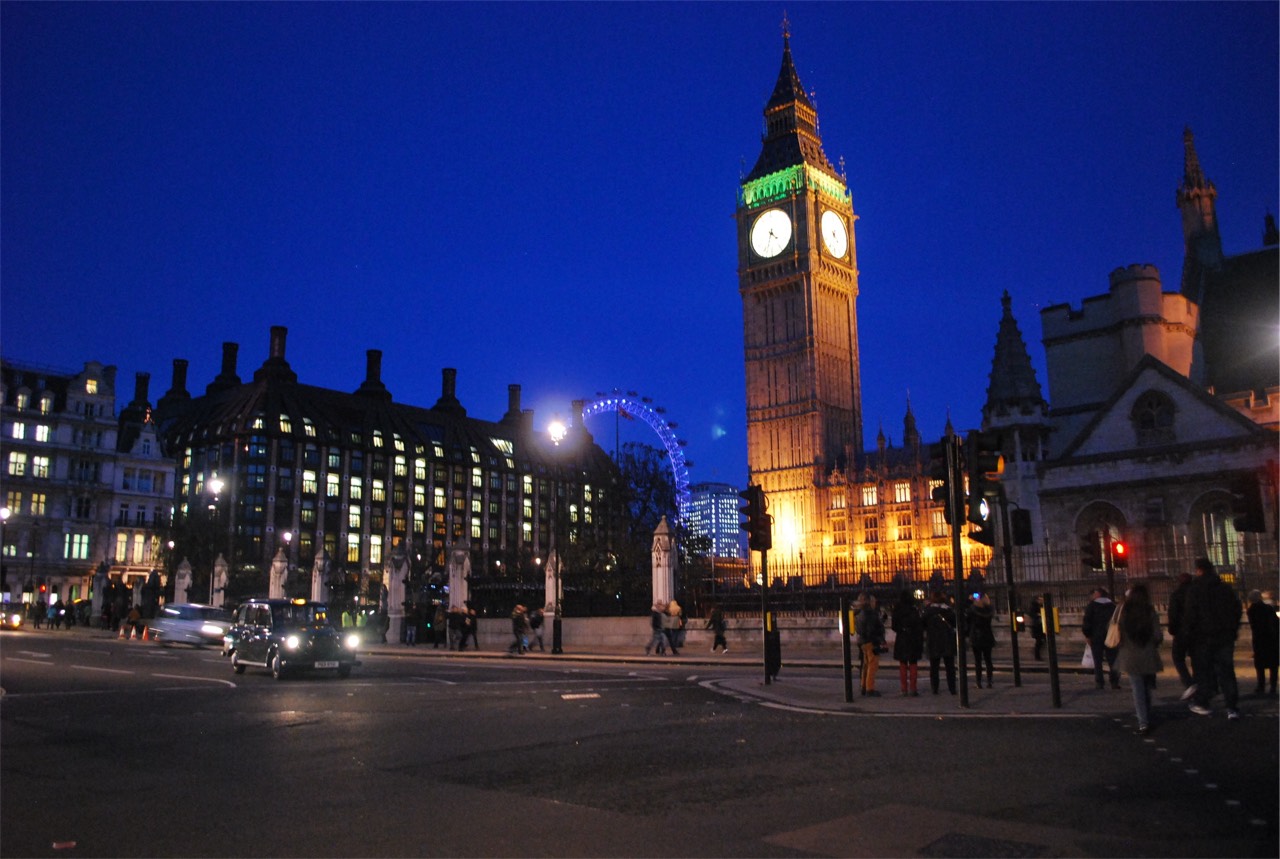 Further afield
A little bit further from home, a couple of standout countries for low surcharges are:
Conversely, when travelling in The Americas, you'll want to avoid departing out of airports in these countries with high surcharges:
Mexico
Jamaica
Dominican Republic
The Bahamas
A closer look: why should I avoid flying out of the UK?
The Air Passenger Duty (APD) was introduced by the United Kingdom over a decade ago to take into account the cost of carbon dioxide emissions from departing flights from the UK and Isle of Man.
The current APD rates are:
£13 in Economy and £26 in other classes for flights 2000 miles or less
£78 in Economy and £172 in other classes for flights over 2000 miles (increasing by £2 and £4, respectively, from 1 April 2020)
The map below shows that the 2000-mile radius extends north to Iceland, down to North Africa (except Egypt) and east to Turkey and Russia:
The APD can be quite expensive, but you'll avoid it in the following cases:
flying into a UK airport (the APD is only charged on departing flights)
making an international connection through a UK airport within 24 hours of incoming flight
making a domestic connection through a UK airport within 6 hours of incoming flight
taking a flight within rather than outside of the 2000-mile radius
So, put simply for the most common scenario: are you planning a trip to the UK and Europe? To avoid this charge, see if you can fly into the UK and out of another European country, preferably one other than Germany or France.
For example, you might fly into London, and then out of a lower-cost airport like Amsterdam, Madrid, Barcelona, Rome or Istanbul:
How do I estimate my surcharges, taxes and fees?
The best place to estimate these costs is on Google's ITA Matrix search engine, entering your origin, destination, date and class.
When I searched for a Business Class ticket from Sydney to Singapore on Singapore Airlines, I got the following cost breakdown: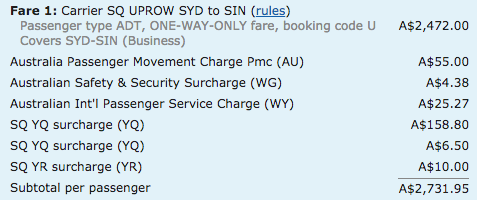 The first line is the base airfare. You'll avoid this cost if you are redeeming points for an award ticket.
The next three lines are all taxes and fees charged by the Australian Government and airport authorities.
And the last three lines are fuel surcharges (using acronyms YQ and YR), which come from the airline itself (Singapore Airlines).
Summing up
When planning your next trip, chances are you will be departing from Australia. Whether you leave from Sydney or Melbourne, it's not going to make much of a difference in taxes and fees.
What will make a difference is which airline and frequent flyer program you use, which is covered in the second part of this guide.
Your costs won't vary much depending on where you transit through (say, Singapore or Dubai) or where you're actually going (say, Frankfurt or Moscow). The main factor is your departure airport, not the transit or destination airport. There is one exception—if you are transiting through a UK airport like London, you'll want to make sure your connection is less than 24 hours to avoid that hefty Advance Passenger Duty.
Now, when you're coming home, that's where it's important! If you're doing a multi-destination trip (which we as travellers from Australia tend to do), you'll want to fly into an expensive airport like into Paris or London and out of a cheaper airport like Helsinki or Istanbul. Or fly into Mexico and out of Brazil.
We hope this saves you some pennies when looking at the itinerary of your next trip!
How have or do you reduce your surcharges when redeeming award seats? This is a dynamic guide, so please comment below and we can add it in!
How to minimise extra fees with flight bookings: cities & countries to aim for (and avoid)
was last modified:
February 3rd, 2020
by