Almost every major bank in Australia has either its own rewards program, or a points agreement with a major airline, or both.
On one hand, for branded 'direct-earn' cards that link directly to the airlines, it's fairly easy to find out what your earn rate will be, with these points going directly into your Qantas, Velocity or other airline points account.
On the other hand, most banks try to use the headline points earn rate of their cards to attract your attention, adding complexity with different transfer rates for the points you earn to their different frequent flyer program partners.
This is where things get murky – you come to transfer your points out of a bank rewards program, and see that 1 bank rewards point may not equal 1 frequent flyer point. Here's how to figure it out.
Overview of points redemption rates
Let's look at some of the major rewards programs that aren't specific to any particular airline, and see what the redemption rates are.
When you see a ratio, the first number is how many reward points are required to transfer to that particular airline.
As an example, ANZ Rewards to KrisFlyer is 3:1. That means you'll need to transfer 3 ANZ Rewards points for every KrisFlyer mile. Transfer 6,000 ANZ points and you'll get 2,000 KrisFlyer miles..
It's important to know that the earn rates of all these products vary significantly, so do your own independent research. Another thing to note is that many have a minimum transfer rate as well. There is more on this topic below.
It's also worth noting that this is not an exhaustive list, although does cover the major bank rewards programs in Australia. For ease of simplicity, these are ranked from 1:1 (best value) downward.
Ad – Scroll down to continue reading.Minimum spend, terms & conditions apply.
Know your transfer rates with bank rewards programs
It's common for a major bank to offer tens of thousands of bonus points to their rewards program on new credit card signups.
Imagine signing up and receiving your points bounty, only to find the transfer rates to the airlines to be 3 to 1. Suddenly all those bonus points didn't seem so 'bonus'.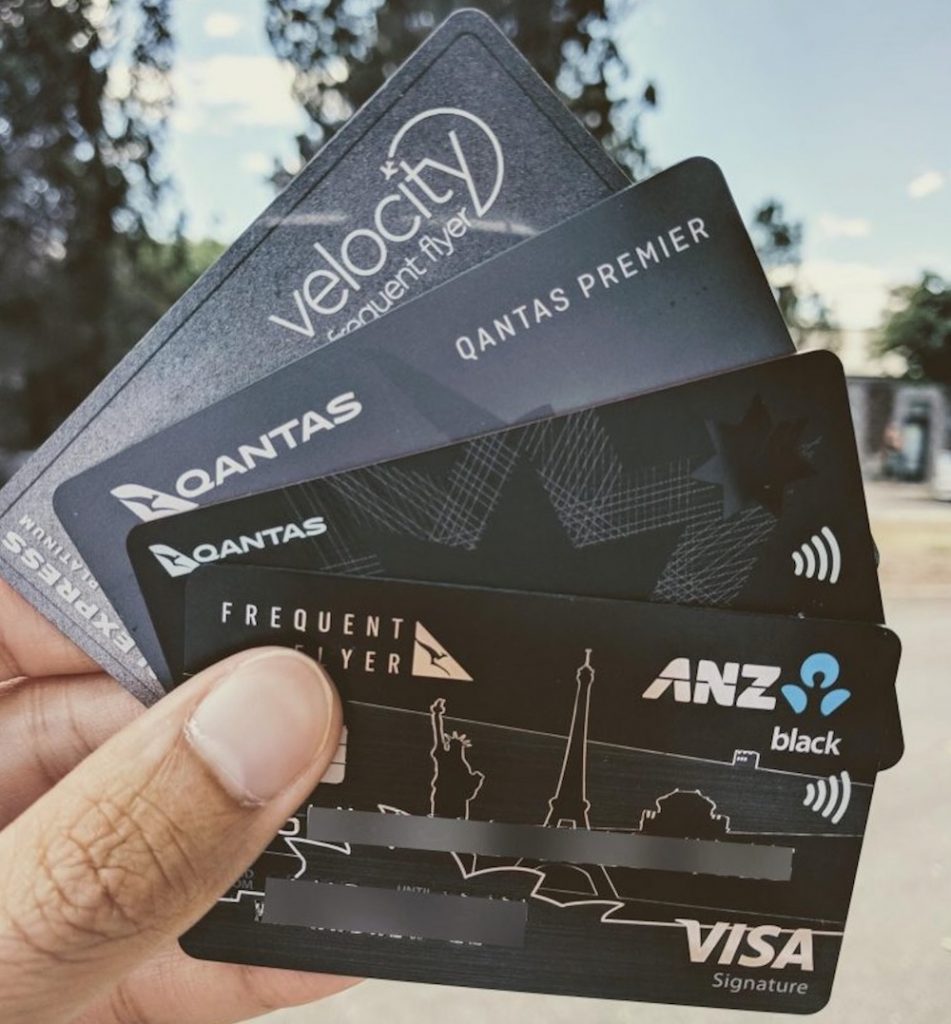 It's not uncommon to see seemingly great deals, offering upwards of three points per dollar on some credit cards, only to find that those points are worth considerably less when you go to spend them.
Don't get us wrong, these programs can be terrific if you're unsure where you want to redeem. No two rewards programs are the same, with many of them being quite good.
One advantage of these programs is their flexibility around redemptions. They're also great for easy regular rewards, such as merchandise and gift vouchers.
But this isn't Home Hacks, so we're just going to concentrate on points redemptions.
Earning points vs Redeeming points
Earning points
Product comparison for consumers becomes difficult with these cards linked to bank rewards programs, as many of these rewards programs have varying earn and transfer rates which confuses things.
The earn rate relates to how many points you get for every dollar you spend, and can sometimes not truly reflect the number of points you'll get back from an airline when you finally decide to cash in and book a flight.
Let's say we've got a card with XYZ bank, with links to its own proprietary rewards program. You were gifted 90,000 XYZ Points on sign-up, after meeting a $3,000 minimum spend.
The advertised earn rate is 1.5 XYZ Points per $1 spent. That means we earn an additional 4,500 points after spending $3,000. Including the sign-up bonus, you now have a balance of 94,500 XYZ points.
Redeeming points
So now we've got our 94,500 XYZ Points, let's redeem them. In this case, we need to transfer them to our airline of choice before we can use them.
For the purposes of this exercise, we'll assume that XYZ bank has a transfer rate of 3:1 for KrisFlyer miles, which is pretty standard from the table above. This means that 3 XYZ Points are worth 1 KrisFlyer mile.
So we transfer our 94,500 XYZ Points to our KrisFlyer account and end up with 31,500 KrisFlyer miles, which is not quite enough for a Business Class reward seat from Australia to Asia.
(For reference, a Perth-Singapore Business class flight costs 36,500 KrisFlyer miles, while a Melbourne-Singapore Business Class trip costs 62,000 KrisFlyer miles).
Using the above example, you are effectively earning 0.5 KrisFlyer miles for every dollar spent on the XYZ Credit Card, not the headline '1.5 points' you may be led to believe.
Summing Up
Many of the redemption rates can vary quite considerably from bank to bank, and some have differences just between their own products. Taking the earn rates into consideration, as well as any annual fees also confuses things more. Plenty of your own research is required if you're planning on joining a bank's reward program.
We're fans of American Express Membership Rewards at Point Hacks.
Although the transfer rate is now two Membership Rewards points to one frequent flyer point, there are a large range of partners and you can earn up to 3 Amex points per $1 spent on selected cards at selected retailers.
It can be easy to be distracted by big signup bonuses too, so be careful when looking at all those bonus points on offer – you just might find that you think you're getting a flight to London when you'd be lucky to make it to Lismore.
Back to basics – what you need to understand when earning points with bank rewards programs
was last modified:
June 17th, 2020
by