I thought we'd pick out nine of my favourite award redemptions that you can use your American Express Membership Rewards points on.

How can I best use 150,000 American Express Membership Rewards points?
was last modified:
April 27th, 2020
by
Given that 2 Membership Rewards points transfer to 1 frequent flyer point/mile in most cases, your 150,000-point Amex balance will get you 75,000 frequent flyer points.
1. Fly to the US in Virgin Australia Premium Economy for 71,700 Velocity Points one-way
Rather than being stuck with 250+ other people in Economy, you can enjoy a step up in the 24-person Premium Economy mini-cabin. Virgin Australia's retrofitted Boeing 777s fly nonstop from Sydney, Melbourne and Brisbane to Los Angeles.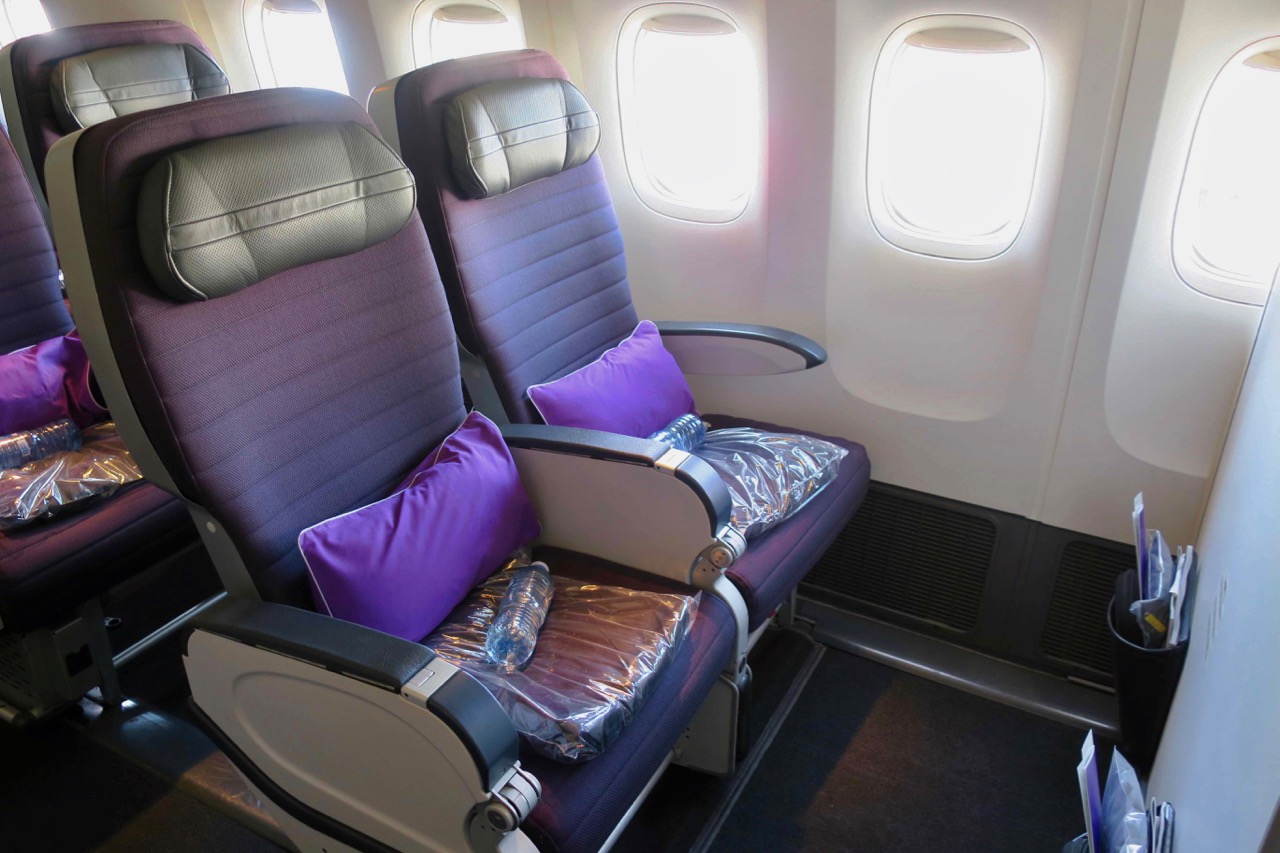 You'll get an extra third of legroom to stretch out (41 inches instead of 32). Plus, if you're in a window seat you'll only have one person to climb over instead of two.
Upon boarding, the cabin crew will serve you a champagne cocktail and canapés. You'll also receive your à-la-carte dining menu for the flight.
Read more: How to redeem Velocity Points for flights to the US
2. Fly Air New Zealand Business Class anywhere in the South Pacific for 62,000 KrisFlyer miles return
With this redemption, you can fly anywhere in the 'South West Pacific region', encompassing Australia, Cook Islands, Fiji, New Zealand, Niue, Norfolk Island, Samoa, Tahiti, Tonga and Vanuatu.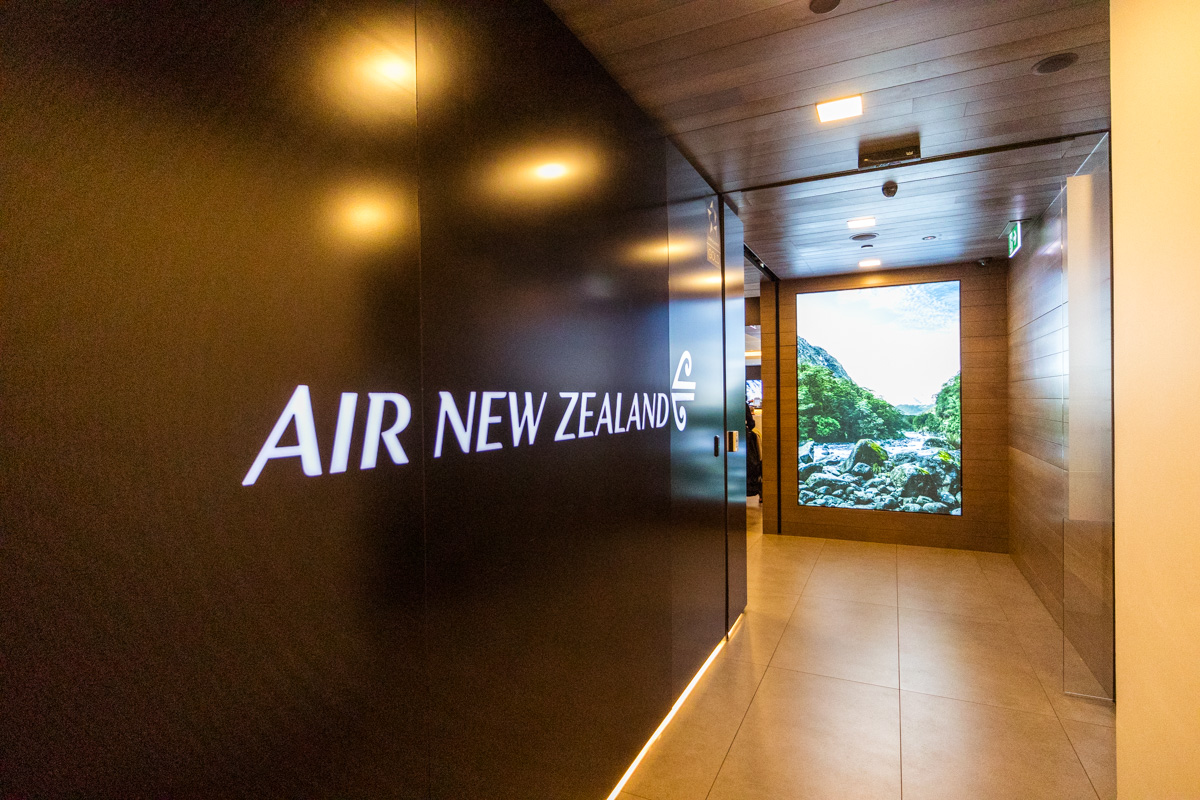 This could take you as far afield as Tahiti, which is a minimum nine-hour flight from the East Coast with a stop in Auckland, so this redemption represents good value.
Plus, you won't have to pay fuel surcharges on Air New Zealand flights.
Be aware that award space on Air NZ flights can be quite difficult to come by, so you'll need plan well ahead if possible.
Read more: The best uses of KrisFlyer miles
3. Jet transcontinental in a lie-flat Business Class suite for 71,000 Velocity Points return
If you're looking for a way to find solid award availability, here is a good option.
You don't even have to leave Australia and you'll get to enjoy one of the world's best domestic Business Class products for 3½-5 hours between Sydney/Melbourne and Perth.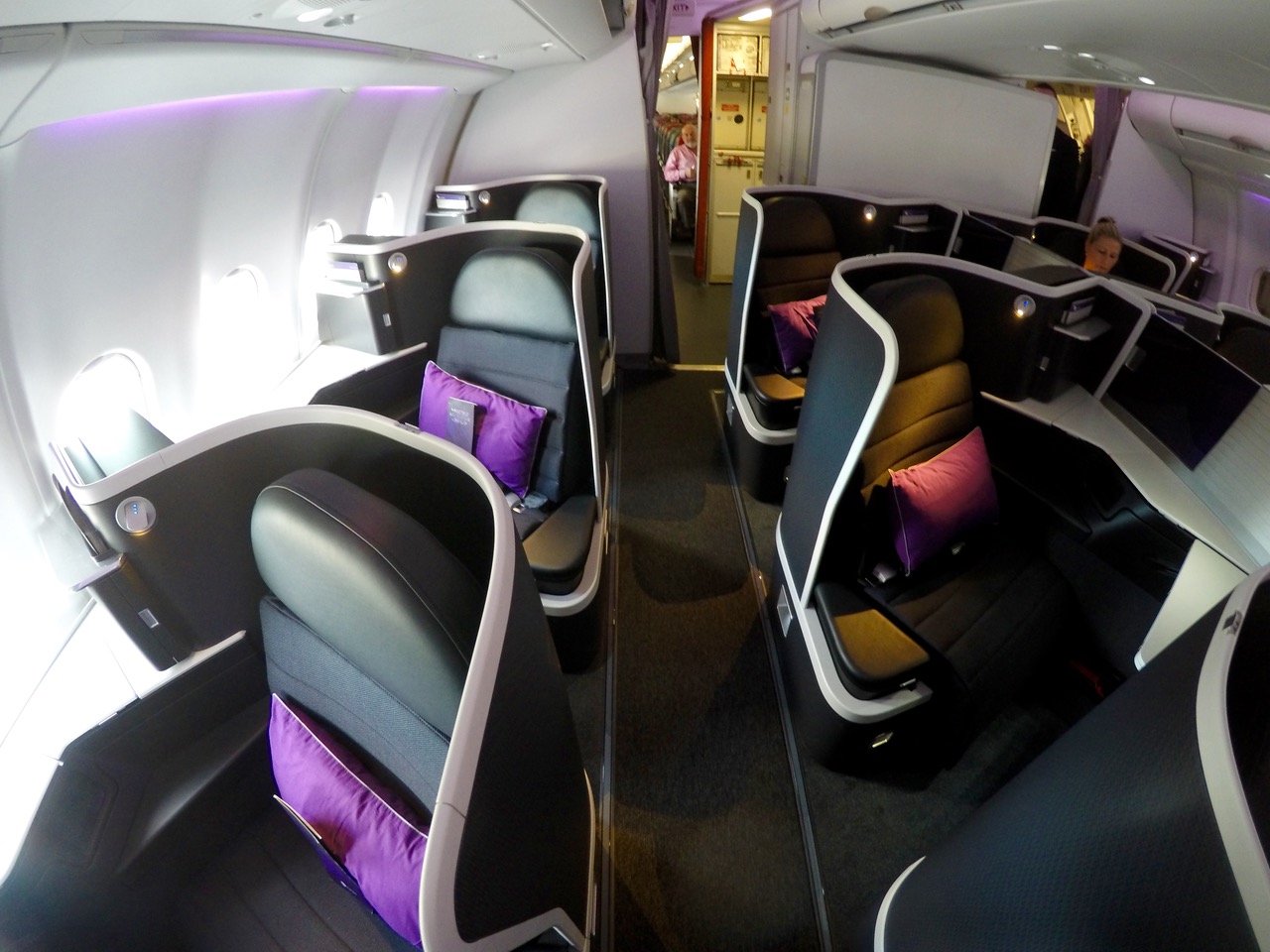 Plus, all Virgin Australia Business Class passengers get access to the Virgin Australia Lounges in Sydney, Melbourne and Perth.
Read more: Our overview of Virgin Australia A330 domestic Business Class
4. Fly in Qantas Business Class to Los Angeles for 75,000 Asia Miles one-way
Qantas is starting to open up more award space in Business and First Class on popular routes to the US.
All of its Boeing 787 Dreamliners already have the most updated Business Class offering, with its ageing Airbus A380s getting the new product in 2019-20.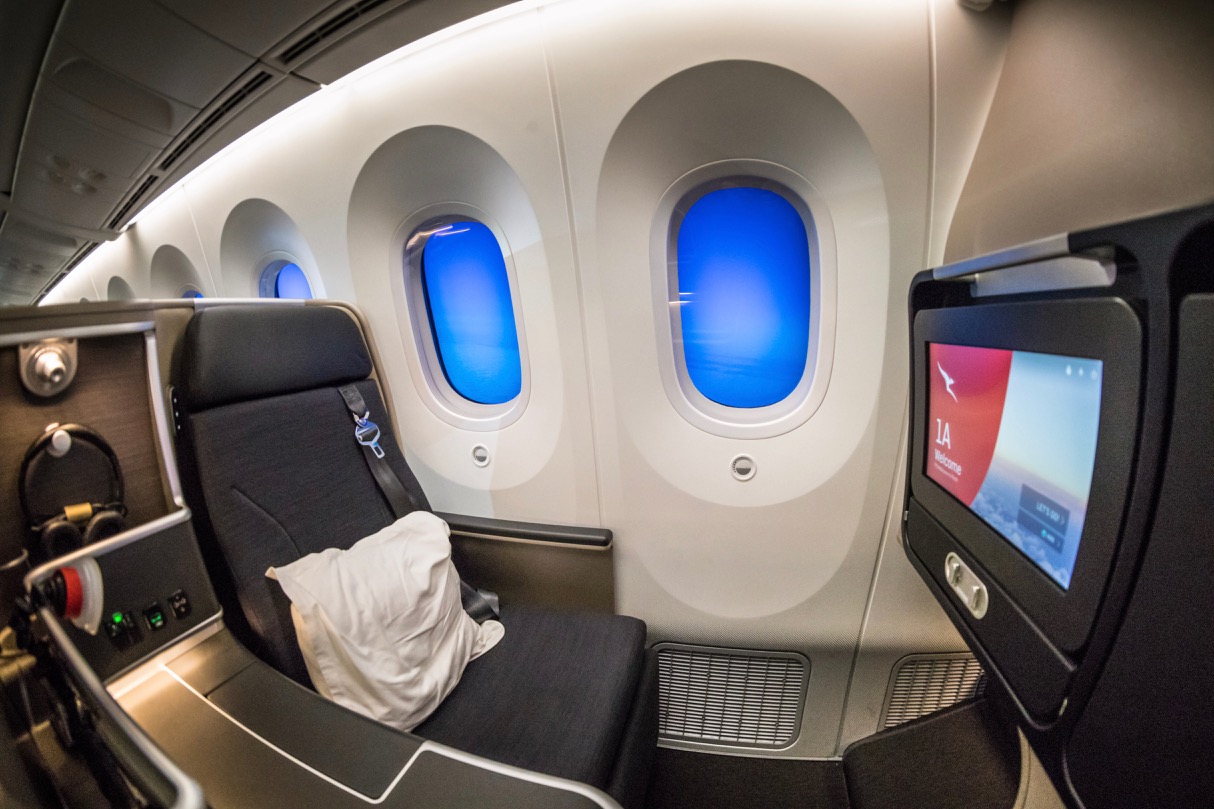 If redeeming through Qantas Frequent Flyer, you'd need to fork out 108,400 Qantas Points for this redemption. Compare that to only 75,000 Asia Miles. For the same price, you can also book on American Airlines' flight from Sydney to Los Angeles.
To increase your chances of snagging a seat, try to book 11-12 months in advance.
Read more: A guide to Qantas' Boeing 787 Dreamliner flights to the US
5. Take 10 one-way domestic Economy flights on Virgin Australia
Did you know you can use Etihad Guest miles for Virgin Australia flights? For example, you could fly yourself and four other people on a return trip on the following routes:
Sydney to Cairns
Melbourne to Hamilton Island
Brisbane to Hobart
Perth to Broome
Adelaide to Gold Coast
Note that you'll need to phone Etihad to book these redemptions as they are not available online.
Read more: you can top up your Etihad Guest balance by buying Etihad Guest miles
6. Bask in one of Etihad's First Apartments from Abu Dhabi to London or Paris for 78,000 Velocity Points one-way
This is one of the best First Class products in the world. You'll get a separate seat and bed, a plush blanket, food whenever you want and even a hot shower onboard (the only other airline with this is Emirates).
Given that Velocity adds on a hefty US$300 Etihad Airways Carrier Charge to a one-way First Class redemption, you may prefer to pay a little more in points (if you have at least 170,000 Membership Rewards points) and less in fees. You can do this by paying ~85,000/88,000 Etihad Guest miles to Paris/London (compared to 78,000 Velocity Points).
Read more: Our overview of Etihad A380 First Apartment
7. Fly to Southeast Asia in Qantas Business Class for 50,000-60,000 Emirates Skywards miles one-way
Most Qantas flights to Southeast Asia operated by Airbus A330s with modern Business Suites, offering lie-flat beds and direct aisle access.
Travellers from Perth can fly nonstop to Singapore for only 50,000 miles one-way.
For 10,000 miles more one-way, you can fly nonstop from Melbourne or Brisbane to Hong Kong, or Sydney to Manila, for example.
Read more: 9 of the best uses of Emirates Skywards miles
8. Enjoy the world's best Business Class for 70,000 Asia Miles one-way
Qatar's flag carrier has lie-flat beds on all its Australian flights, including some which feature the QSuite. You'll get a sliding privacy door as well as delicious food and attentive customer service.
Unfortunately, flying from Sydney costs an extra 20,000 miles and availability is not as good as from the three other cities.
Read more: How to redeem points for travel on Qatar Airways from Australia
9. Fly Singapore Airlines Business Class from Australia to Singapore for 36,500-62,000 KrisFlyer miles one-way
Singapore Airlines offers one of the best Business Class products in the world. And we're lucky to have flights to Singapore from Sydney, Melbourne, Brisbane, Perth, Adelaide and Canberra.
Depending on the route, you could enjoy the latest A380 version: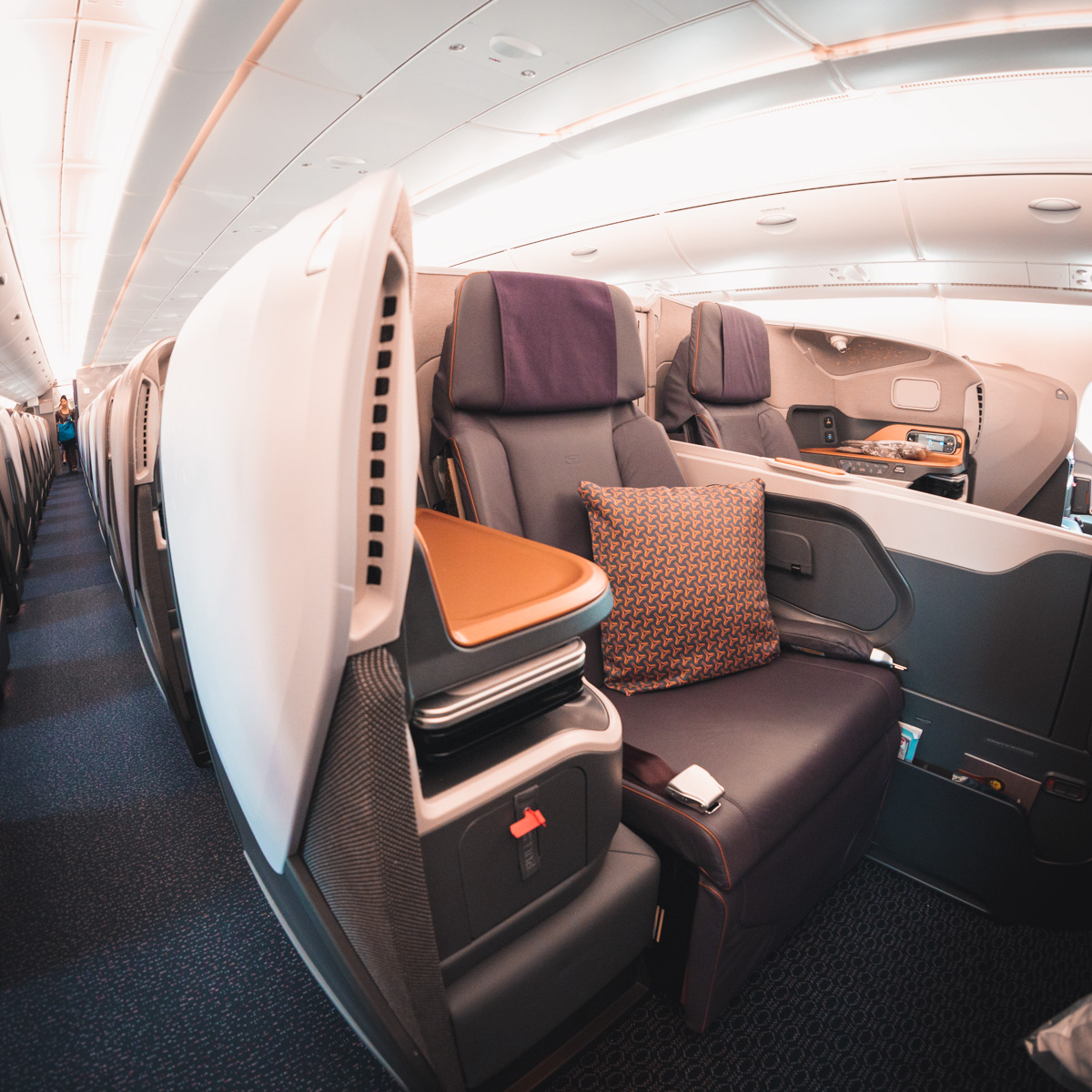 or a slightly older product, like the one found on Airbus A350s and Boeing 777-300ERs.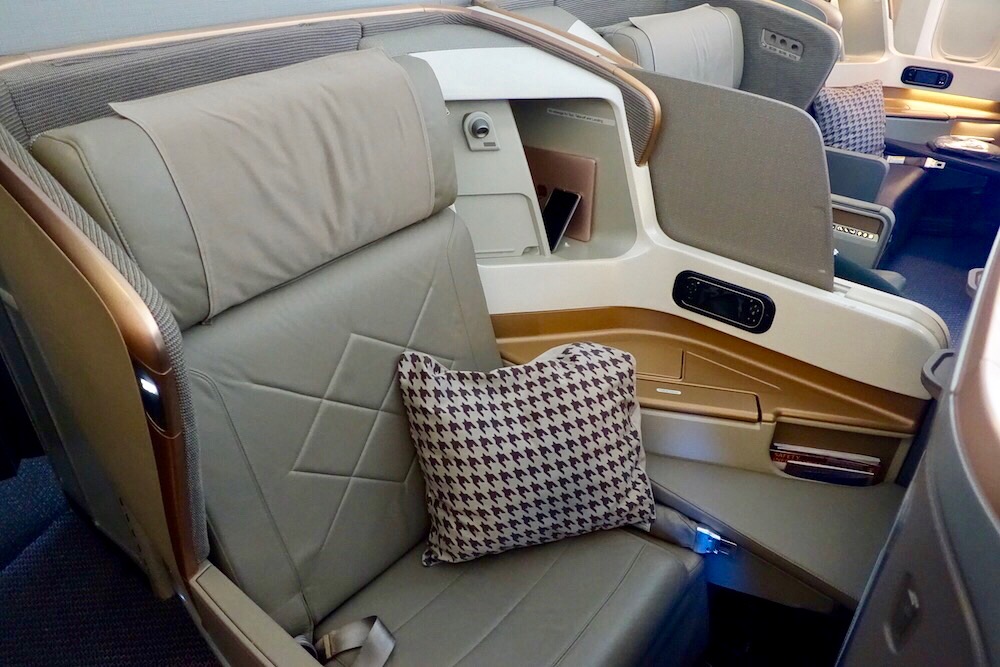 From Perth, you'll only pay 36,500 miles; from the other cities, it's 62,000. The good news is that taxes are less than AU$100 in both directions.
Read more: A comprehensive guide to the many different Business and First Class seat types on Singapore Airlines
Summing up
Flexible points currencies like American Express Membership Rewards give you a lot more options than putting all your eggs in one basket with one frequent flyer program.
This means that you can access any of the flights and airlines above, plus many more.
Supplementary images courtesy American Express and respective airlines/frequent flyer programs.
---
Looking for more inspiration for how to spend your hard-earned frequent flyer points?
Here is a comprehensive list of all of our Best Uses of Points guides. There may be some overlap but each guide has its own twist.
Qantas Frequent Flyer
Velocity Frequent Flyer
American Express Membership Rewards
Asia Miles
KrisFlyer
Etihad Guest
Emirates Skywards
Woolworths Rewards
How can I best use 150,000 American Express Membership Rewards points?
was last modified:
April 27th, 2020
by
How can I best use 150,000 American Express Membership Rewards points?
was last modified:
April 27th, 2020
by