My partner and I have just returned from six weeks travelling around the world. We redeemed 280,000 Qantas Points per person for a oneworld Classic Flight Reward to fly Business Class, so we could lie flat all the way (Note: Qantas RTW in Business Class will increase to 318,000 from 18 September 2019 onwards).
Our itinerary had ten segments and each one was in a different airline-aeroplane combination. As they say in the safety video, 'every plane is different' and this is true for each service offering.
Case study: Hacking around the world in Business Class for less than $10,000
Qantas on the Boeing 747
The 'Queen of the Skies' hosts the same Business Class seat as the Airbus A380. Although this configuration is over a decade old, it is still up to the task.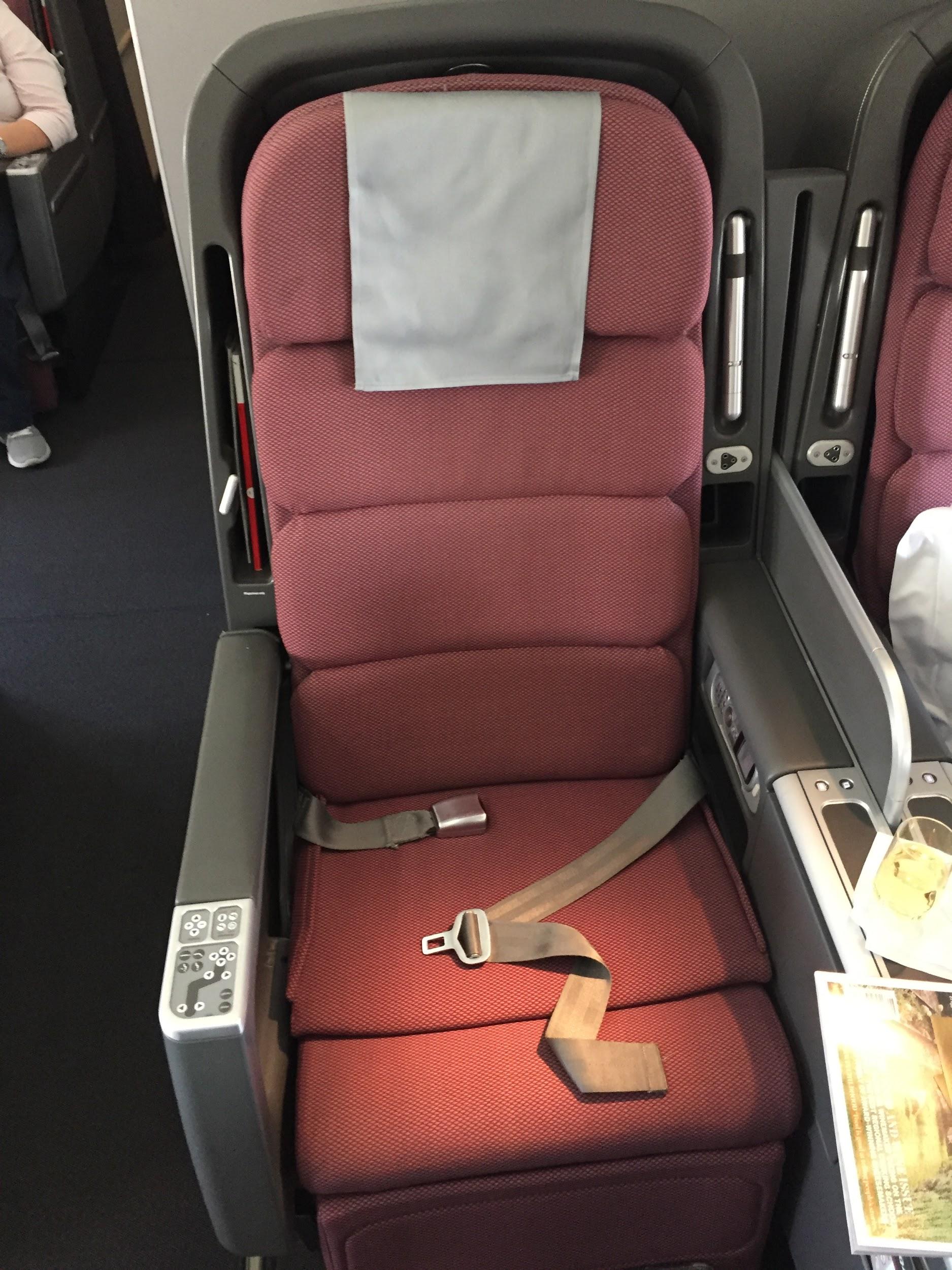 I did not notice the footrest sag mentioned by others and prefer the open footwell as it means ankles or knees are not tangled. The lack of direct aisle access was not a problem for me as I think there is plenty of room to step over your neighbour.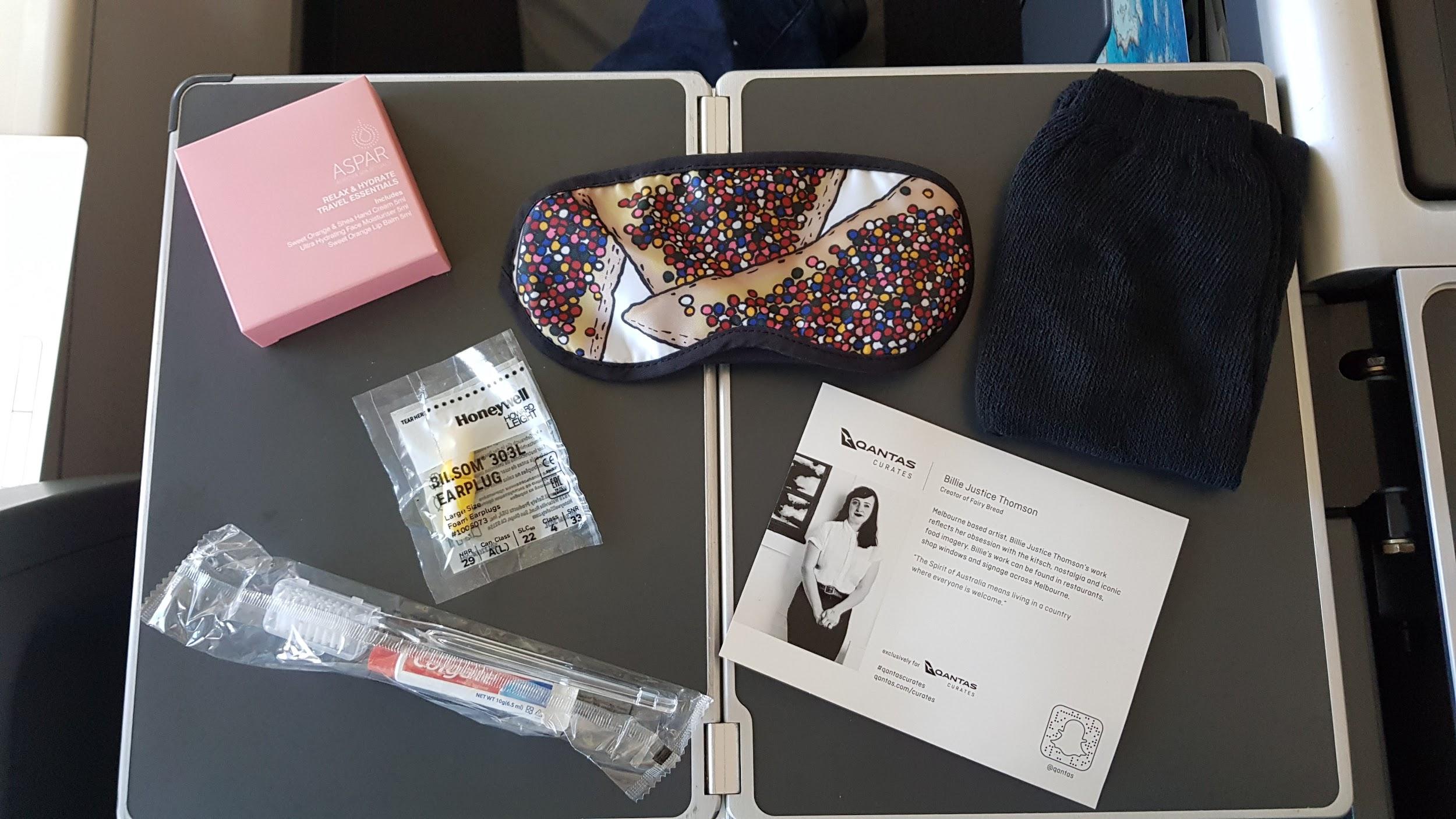 The entertainment screen is small at 11 inches and slow to respond to touch. The food is good without being great and the amenity packs are cute with their distinctive Australian designs.
Cathay Pacific on the Airbus A330 and A350
Cathay Pacific uses the reverse herringbone layout across its medium- and long-haul fleet. The configuration has plenty of nooks and crannies to stow phones, cables, reading glasses and even a laptop. The main cupboard has a vanity mirror for that pre-landing make-up check.
There are subtle differences in the A350 seat layout, which feels like there are an extra six inches everywhere. There is more elbow room and the partition extends around the head area for more seclusion. The seat fully reclines or restores with a single touch to the button.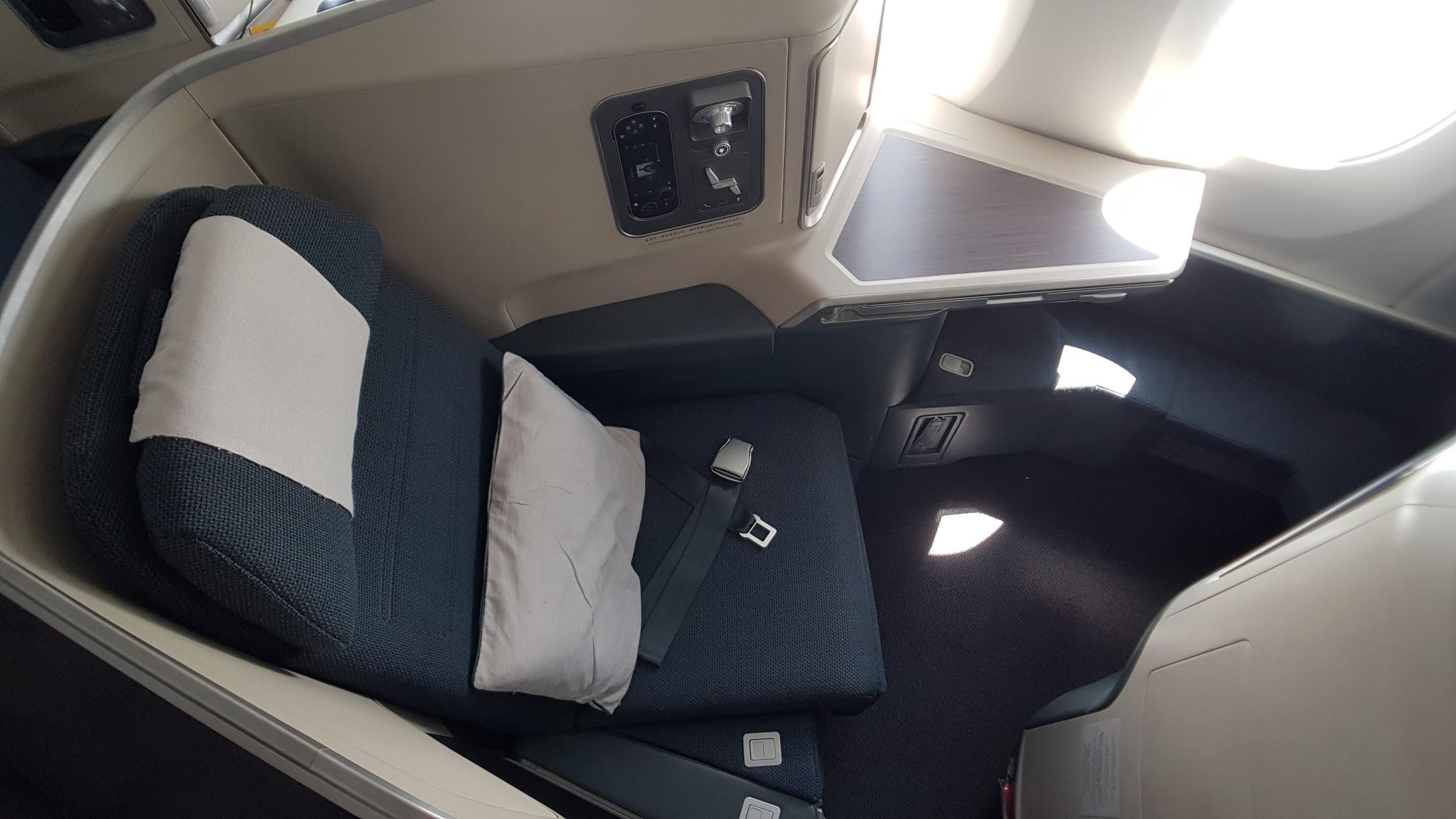 A huge 24-inch monitor—more than double the size than on Qantas!—swivels out and latches in place, compared to the A330 monitor which is easily disturbed by turbulence. I found the A350 screen much more responsive to touch.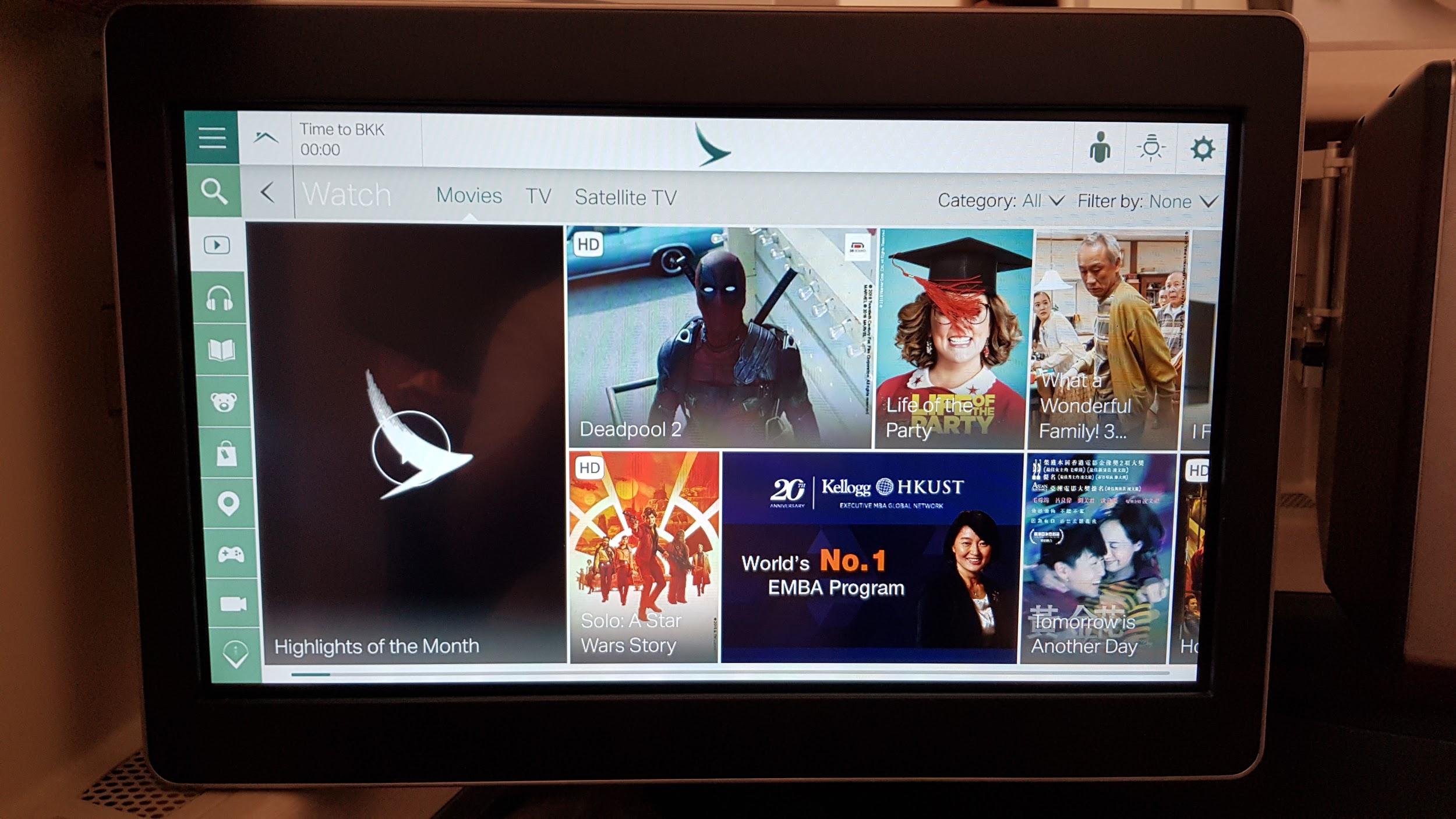 The Asian-inspired food was amazing and the service was impeccable. Do not miss the Oriental Breeze, a delightful mix of plum and rose tea, cranberry juice, lemon juice and honey.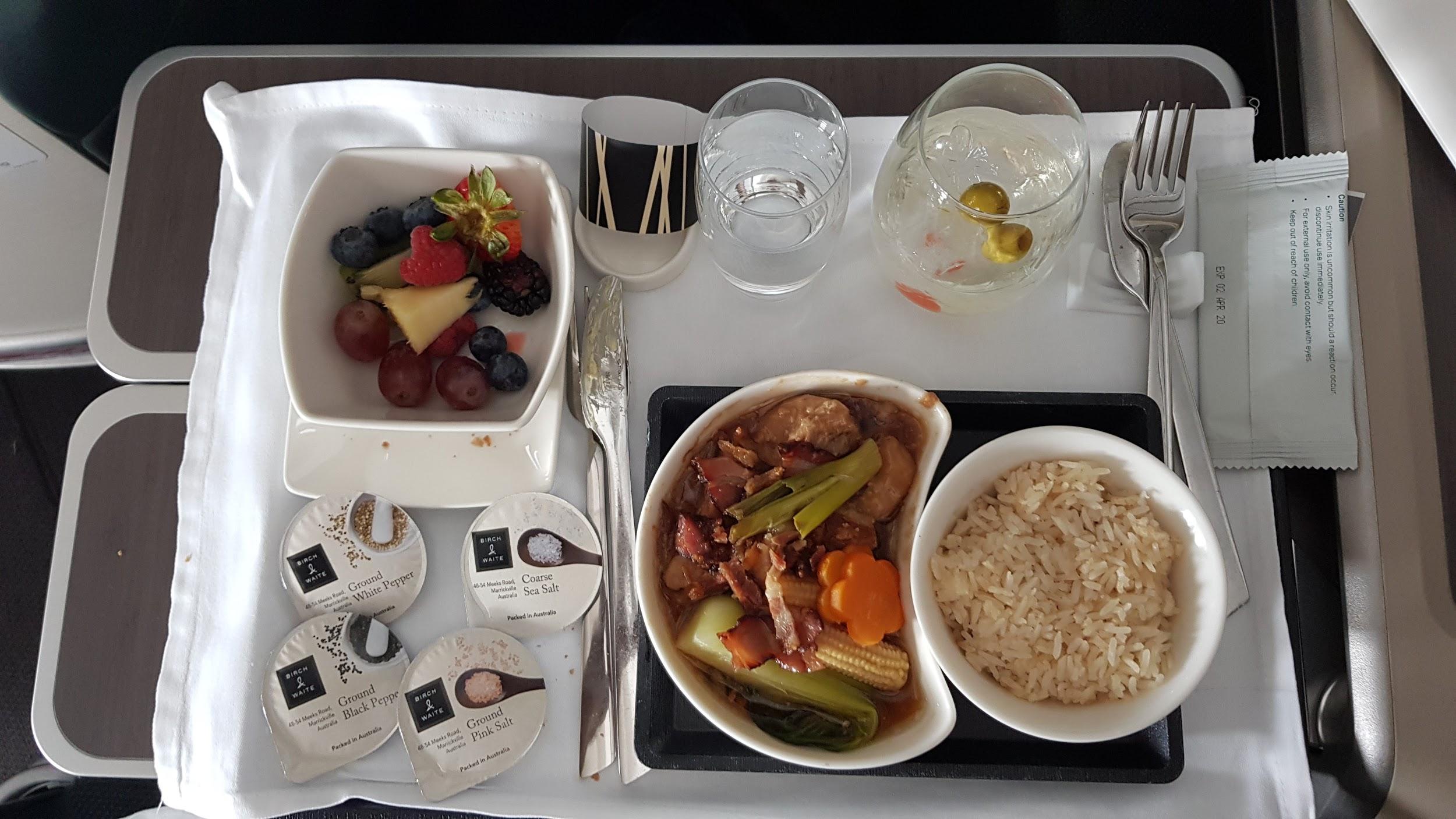 Finnair on the Airbus A330 and A350
Finnair also uses the reverse herringbone layout for the A350 but not quite as well as Cathay Pacific. There are fewer storage areas, and they are not as large. The armrests are poorly positioned and uncomfortable relative to the table.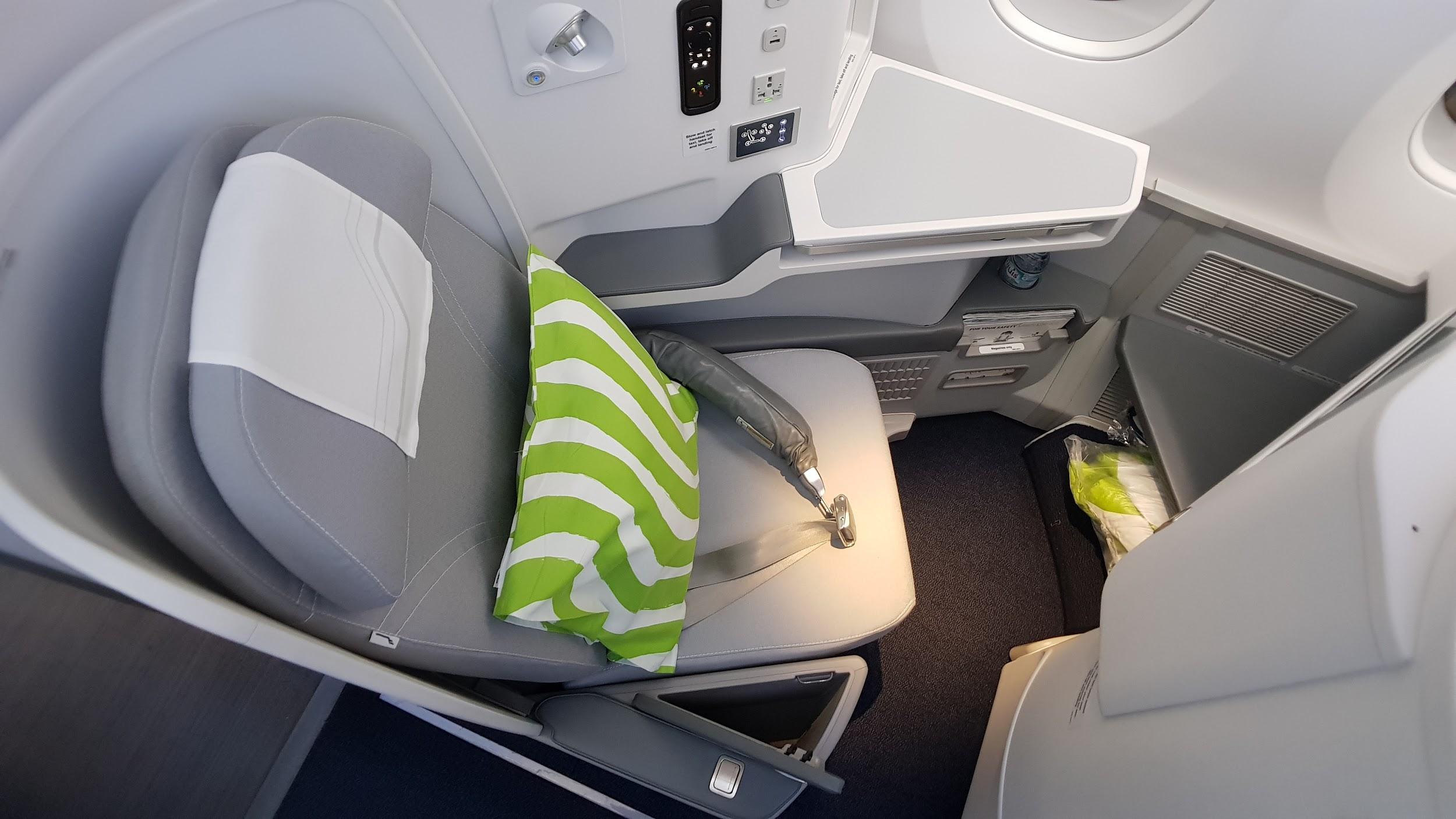 Finnair deploys the A350 mainly to its destinations in Asia, so for most other transcontinental routes, it uses the A330 with an alternating 2-2-1 layout. As there is no direct aisle access, one must be very flexible to climb over the neighbour. However, the A330s are soon due to be re-fitted with the same seats as on the superior A350.
Scandinavian style abounds with Marimekko textiles and tableware, Iittala glassware, and an amenity kit and slippers also in Marimekko prints.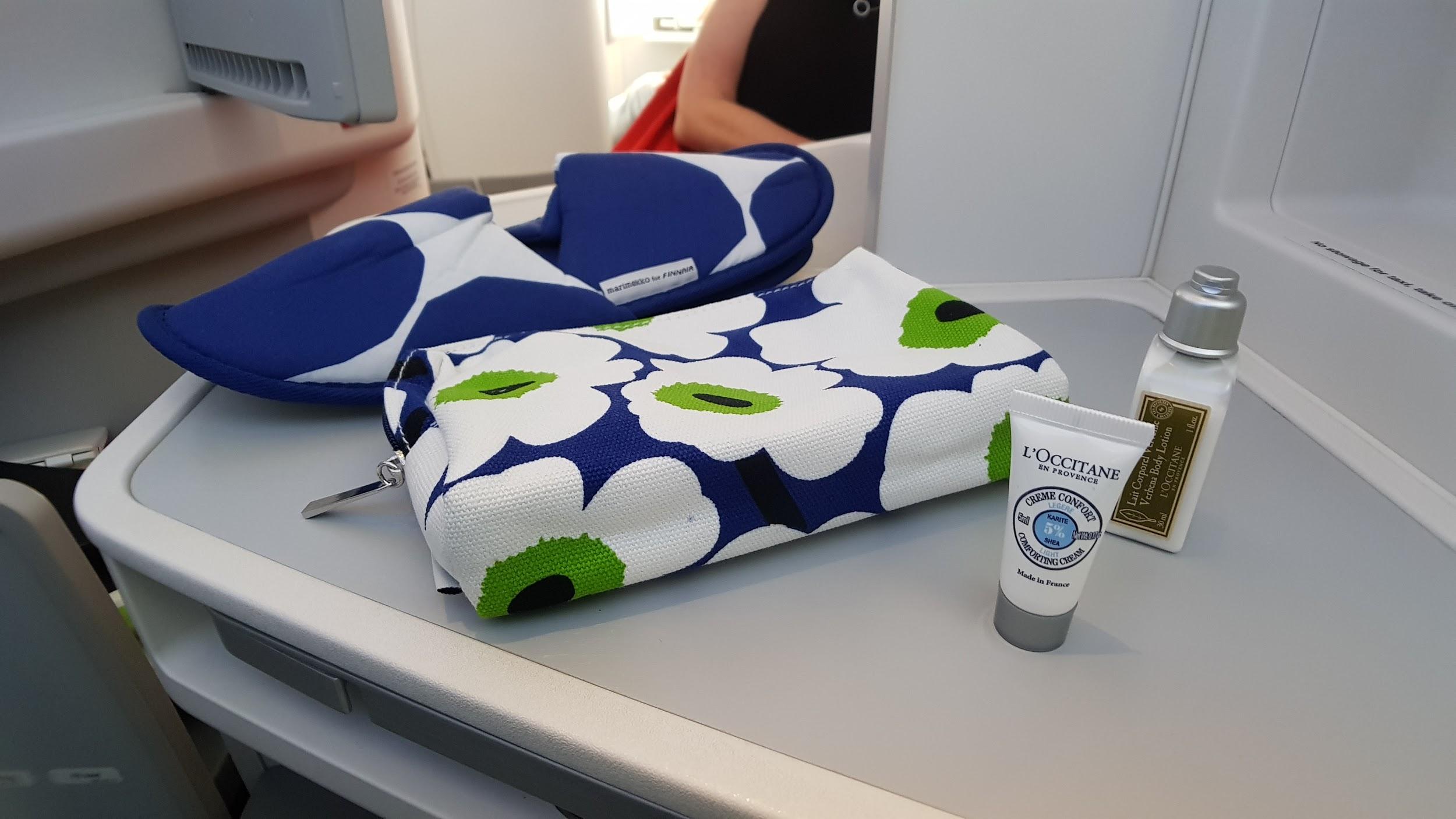 The fabulous food and drinks on our flights included reindeer tartare, rabbit pate, organic ice cream and Napue gin distilled with botanicals such as birch leaves, seabuckthorn and cranberries. Finnair generously provides Business Class passengers with one hour of free wifi.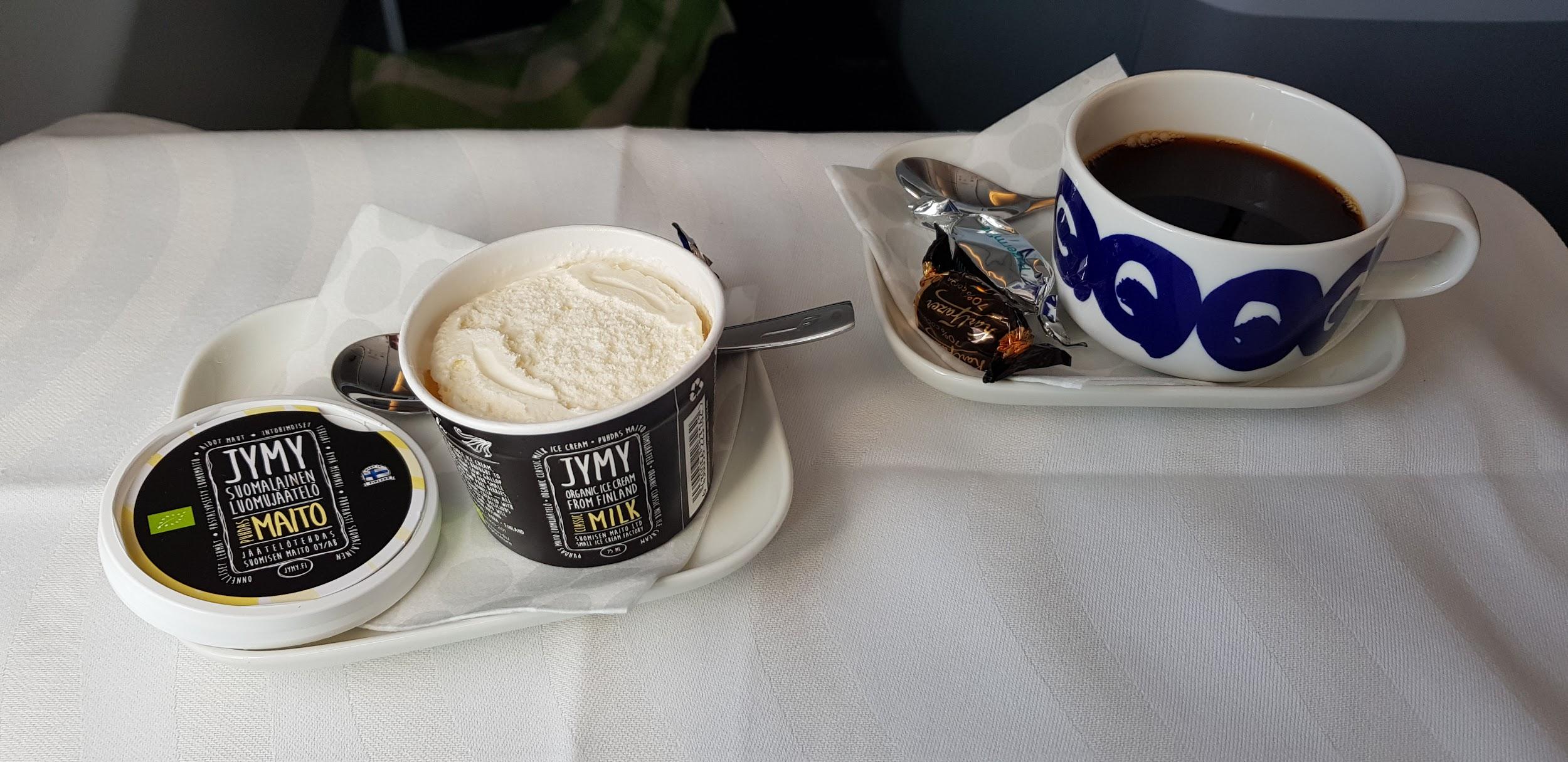 The flight team are wonderful. On the day flight between Bangkok and Helsinki, we flew over the top of The Himalayas and the flight attendant rushed to look at Mount Everest with us—'I have done this flight maybe 200 times,' she said, crying tears of joy. 'I have never seen this.'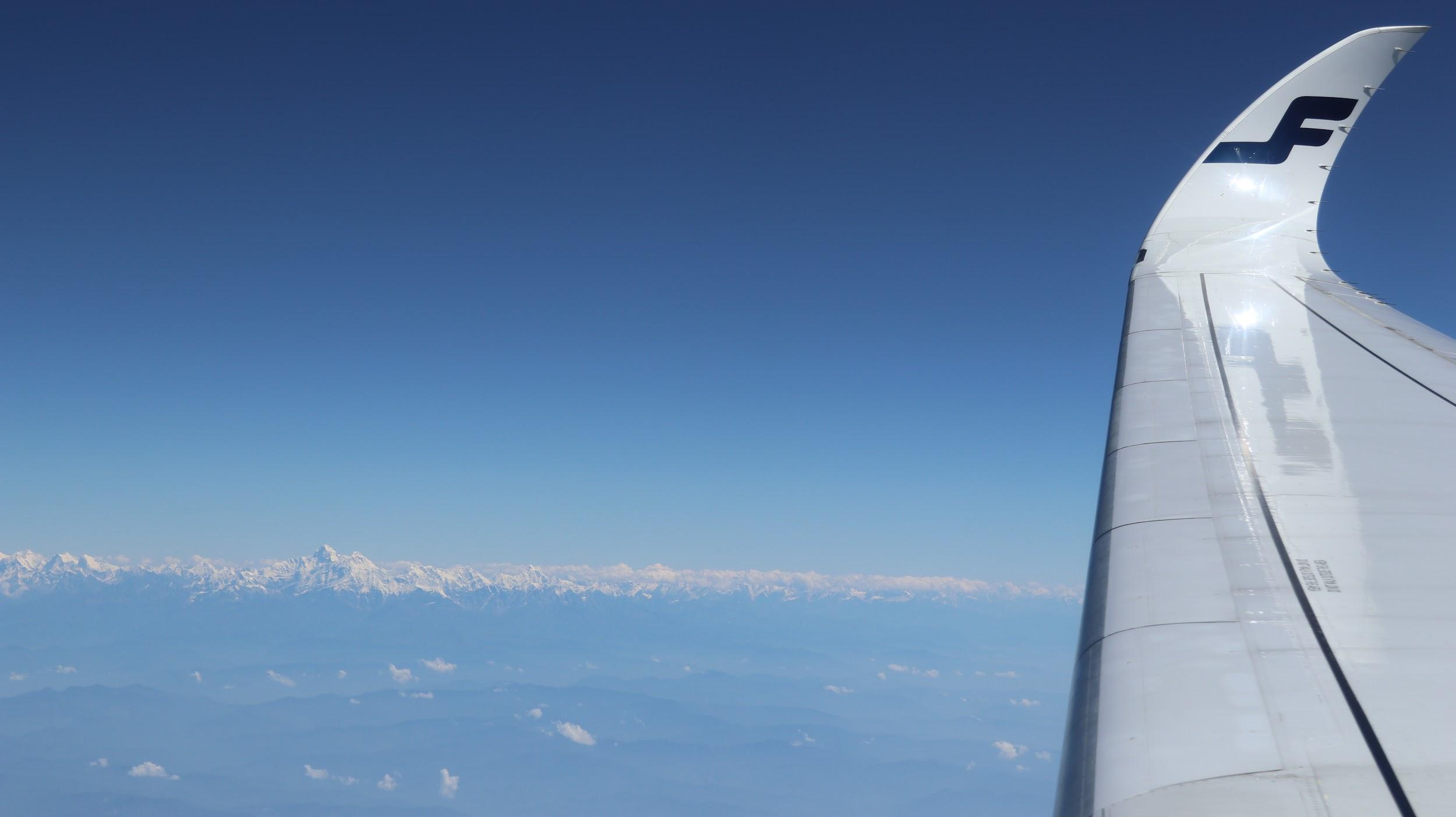 American Airlines domestic Business Class
The difference between domestic and international Business Class is stark. Only the defined 'transcontinental' routes of New York – Los Angeles/San Francisco generally have lie-flat seats, and only flights 'with service' have food, even in Business Class.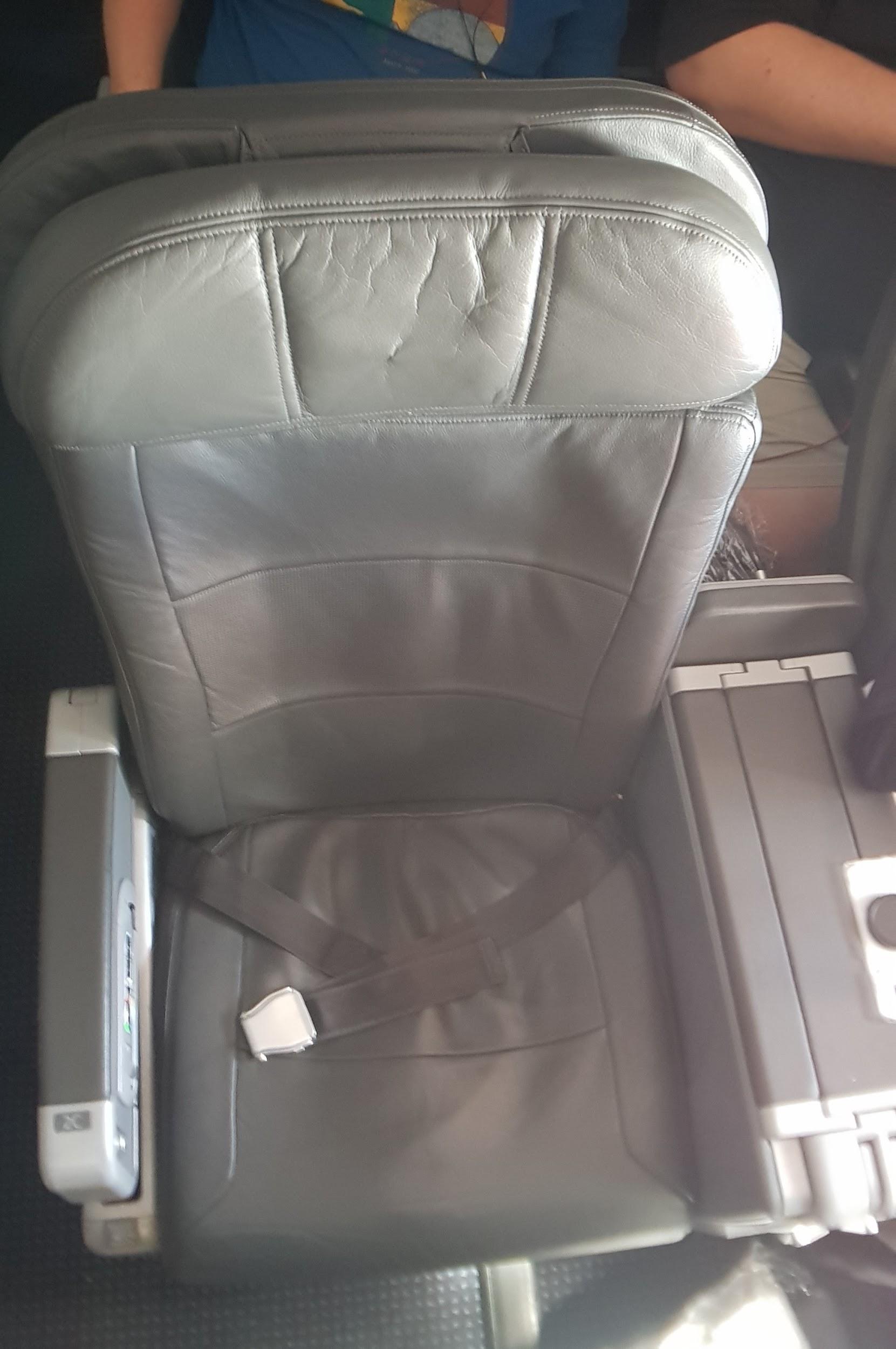 Domestic Business Class in the US is not bad—it is certainly better than Economy. Despite what SeatGuru says, the first row of the Boeing 737-800 and Airbus A321 aircraft are better seats—you will appreciate those few extra inches to the bulkhead.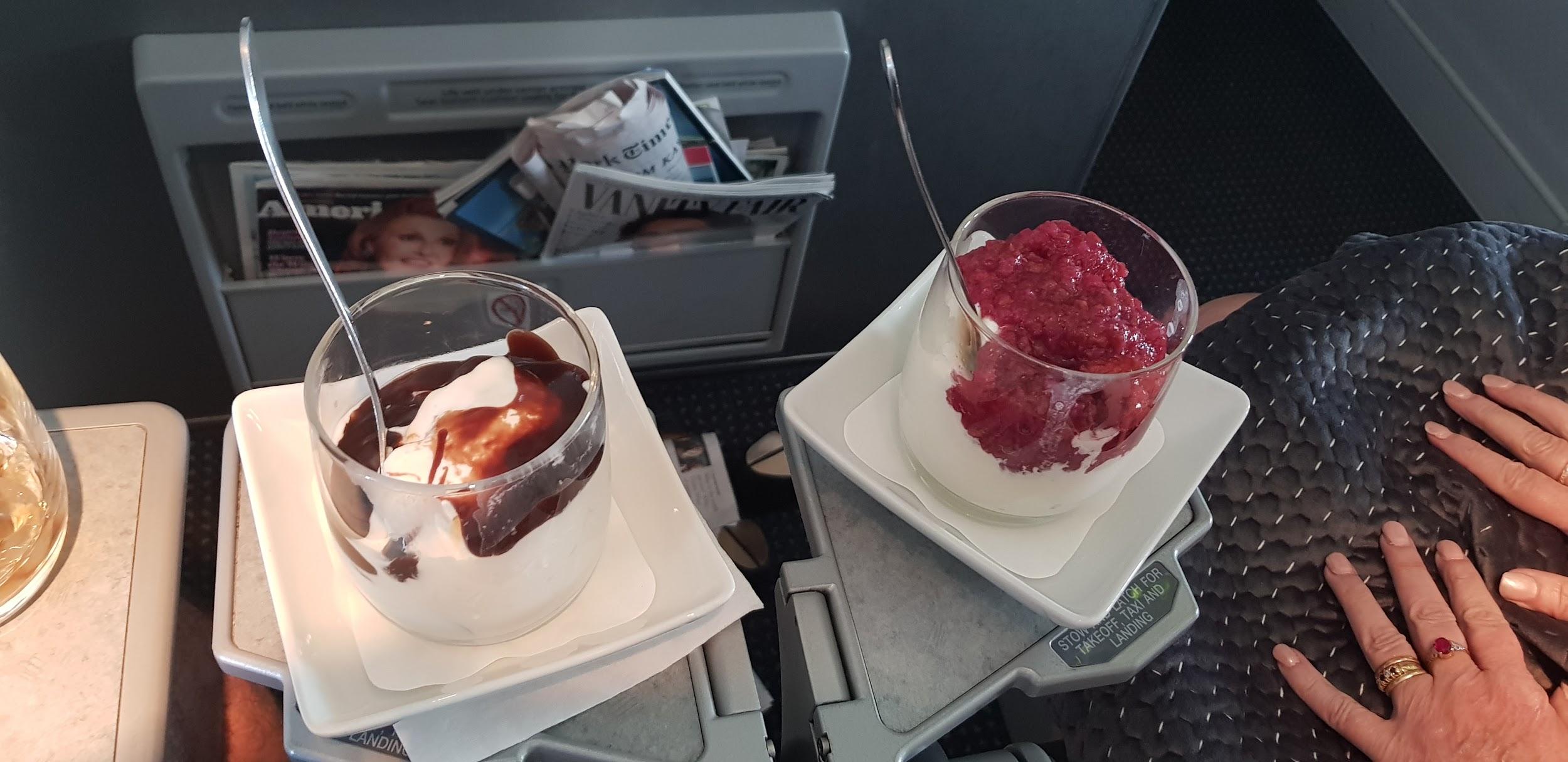 Access to the excellent American Airlines Flagship Lounges and (inferior) Admirals Clubs when flying Business Class is only granted to passengers on eligible transcontinental routes. However, if you have a Qantas Club membership or oneworld elite status, you will get into the lounges no matter what cabin you fly in.
Japan Airlines on the Boeing 777 and 787 Dreamliner
Japan Airlines uses the reverse herringbone layout on all of its Boeing 777s. The seat only has two components, with no leg rest attached to the chair. It is tricky to get comfortable if not fully reclined or fully upright.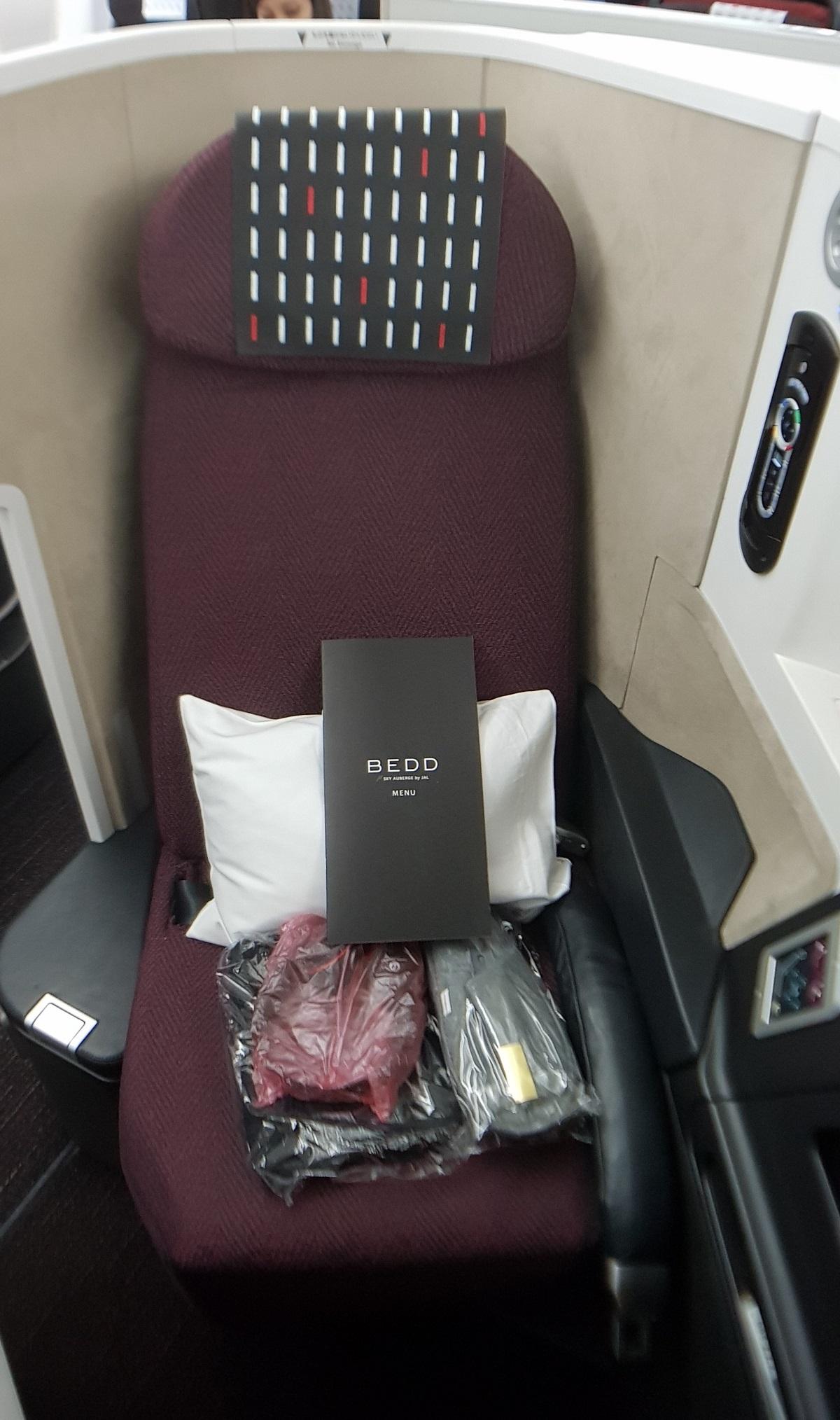 In contrast, the Dreamliner has a 2-2-2 layout and a much more comfortable seat. The window seat is slightly staggered from its neighbour to provide direct aisle access.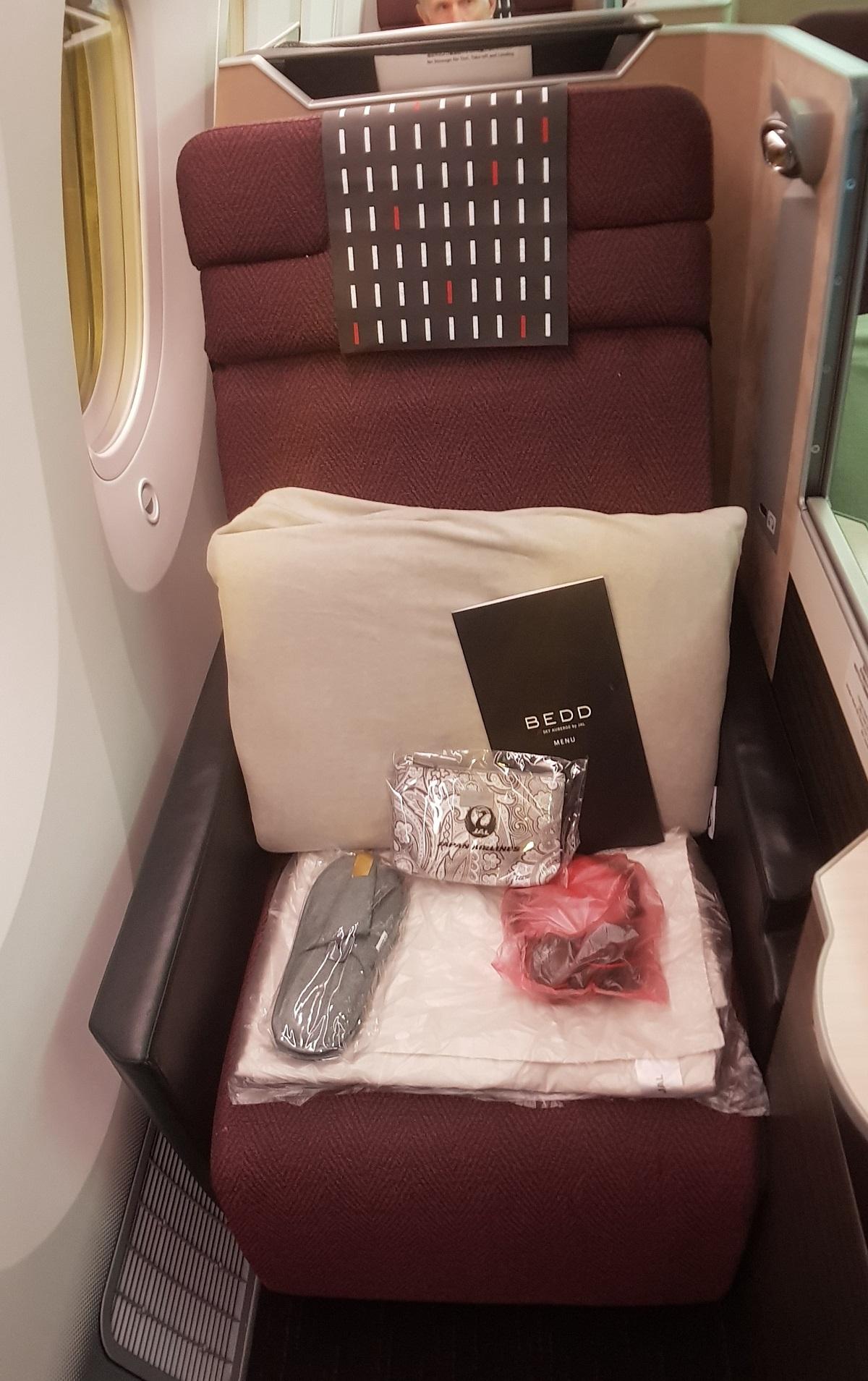 Japan Airlines has a huge Business Class baggage allowance of 3 bags at 32 kg each.
The Japanese and Western menu has delicious food but I found it somewhat limited in selection. The crew are exceptionally polite—the flight attendants were careful to confirm our requests to ensure they understood them correctly.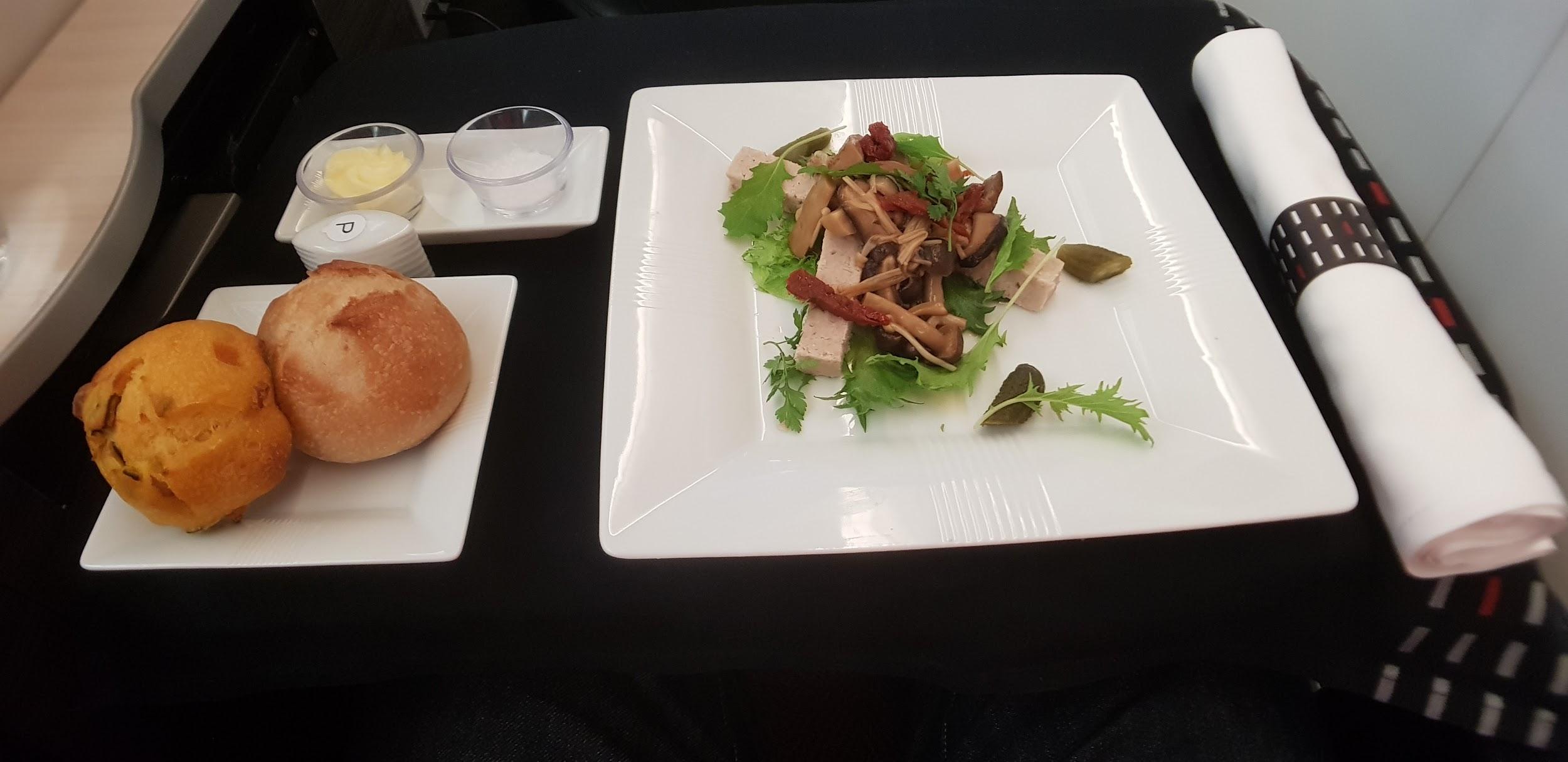 Ad – Scroll down to continue reading.Minimum spend, terms & conditions apply.
More case study inspiration
Summing up
Cathay Pacific was my pick of the bunch as there was nothing to complain about. From check-in to the lounge to disembarkation, the service and facilities were impeccable. In my opinion, Cathay Pacific should be your go-to airline when booking a oneworld itinerary.
Qantas blends attentive service with the friendly and casual approach which we travellers in Australia appreciate. This does mean the food and service lacks that final polish compared to the Asian airlines. I am looking forward to the renovations coming to the International Business Lounge in Sydney, slated for late 2019.
My partner and I love Finnair and will fly with them any time. They provide plenty of route options to use your frequent flyer points to get to Europe and beyond, without having to fly through the dreaded London Heathrow.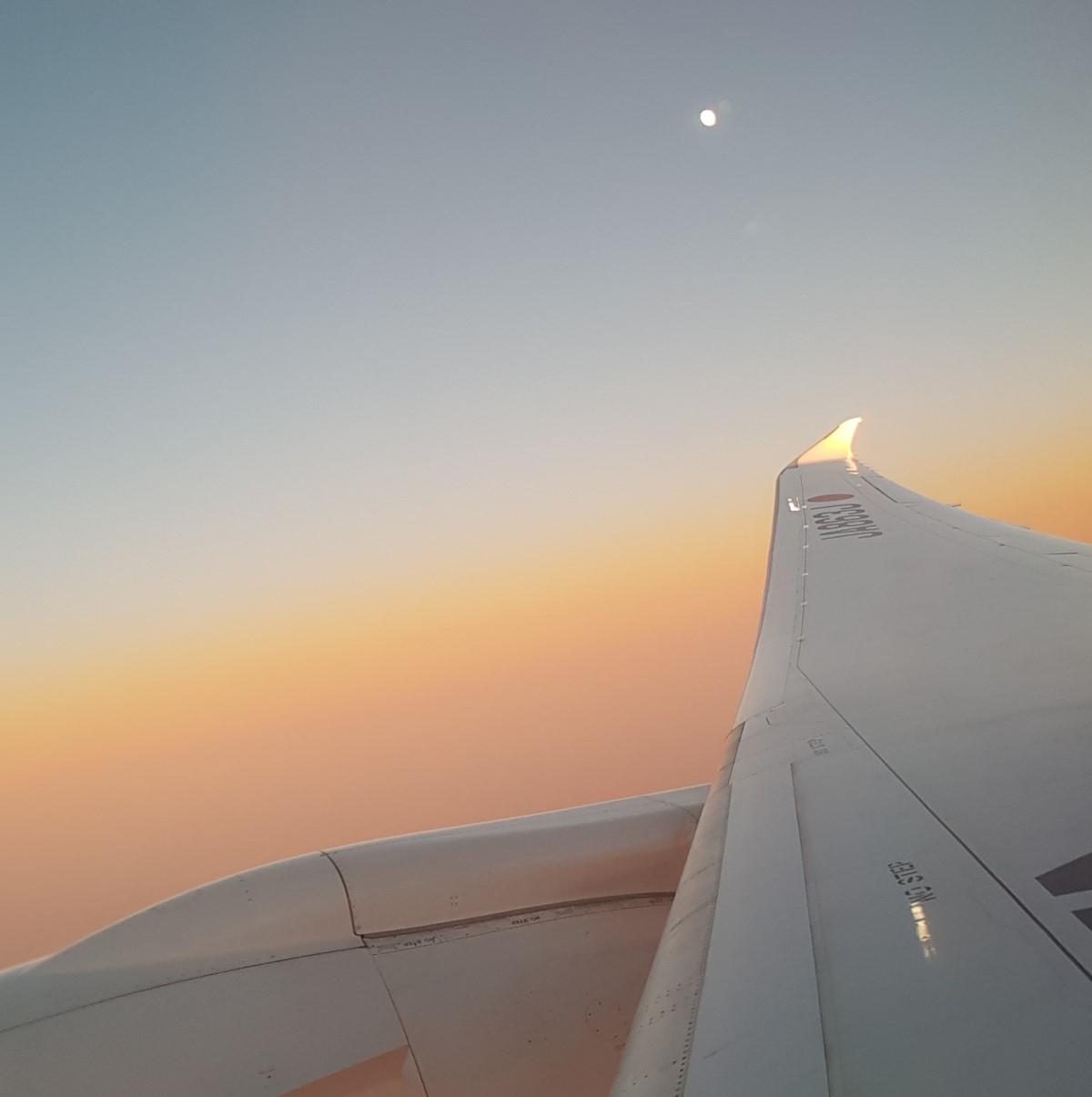 This moonset over the wingtip was the last photo, on the last flight, on the last morning of our trip
Flying the whisper-quiet Dreamliner is a pleasure and Japan Airlines Business Class is a step up from there. We are yet to have a negative experience with this fantastic airline, so I would highly recommend them.
Have you flown on any of the airlines mentioned above? What was your experience? Share in the comments below!
Case study: Hacking around the world in Business Class for less than $10,000 (Part 3)
was last modified:
April 21st, 2022
by