One of the biggest annoyances for most people when using Qantas Points are the taxes and fees they slug you with when redeeming points. For Economy flights, these can often be a deal breaker for using points when fares are cheap.
If you're willing to look away from Qantas for your flights to the US (and that might be a tough ask) you can save cash by redeeming with American Airlines.
American Airlines Sydney to Los Angeles flights started in December 2015 but this tip is still just as valid – so we've updated this guide for those planning travel to the US in 2017.

Why American Airlines redemptions with Qantas are cheaper than booking with Qantas directly
Qantas pass on taxes and fees with most of their frequent flyer partners, with few exceptions. American Airlines is one for which only airport and other booking fees are imposed by Qantas – with no fuel surcharges, making the co-payment when using points much lower.
This is the case for all American Airlines-operated flights, not just those across the Pacific – I've picked up a US – Europe Business Class flight for under $15 in taxes before, plus points.
The other win is that Qantas and American Airlines joint business partnership means that American flights can be redeemed at the same cost in points as Qantas flights, unlike other oneworld partners like Cathay Pacific.
Examples of the price differences between booking with Qantas and American Airlines
| Route | Qantas | American Airlines |
| --- | --- | --- |
| Sydney - Los Angeles Economy return | $429 + 90,000 points | $144 + 90,000 points |
| Sydney - Los Angeles Business Class one way | $490 + 96,000 points | $107 + 96,000 points |
| New York - Sydney | $475 USD + 128,000 points | $28 USD + 128,000 points |
There's nearly a $300 saving on a return flight in Economy, and around $750 for Business Class.
First Class taxes are very similar to Business Class, but I couldn't find abailability for the handful of example dates I searched to pull up a comparison – for both First Class and Business Class return flights.
General comments on award availability
Award availability with both American and Qantas in Economy across the Pacific is pretty good outside of the usual peak periods, and can be found in peak travel times for Economy and Premium Economy flights by planning ahead.
In Business and First Class, both airlines make slim pickings available for points redemptions.
Qantas tend to consistently release Business and First Class seats at the edge of their calendar, so 353 days prior to flying a couple of seats usually come up in both classes. If these are booked and not cancelled, extra seats often don't come up.
American on the other hand tend to manage their inventory in blocks – there's no redemption availability for a while, and then a block of seats will open up for redemptions.
A possible downside to using Qantas Points in this way? You'll be flying American, but that might not be so bad.
American Airlines are definitely not "the spirit of Australia", as Qantas proclaim themselves to be. Their inflight product is quite different to Qantas, (currently) with no Premium Economy offering, and different Business and First Class seat.
From my experiences with American, the most marked difference is in the quality of service. US airlines generally are known for service that is focused on safety, with food and other courtesies a second priority.
The best service manages to juggle both safety and service, and I'm yet to experience a flight with a US airline that has managed this.
In terms of cabins, here's how the seat pitch stacks up –
Qantas A380 Economy: 31" pitch, 17.5" width
American Airlines 777–300ER Economy: 31" pitch, 17" width, but with Main Cabin Extra at 36" pitch and 18" width for those with status or paid upgrade opportunities
Qantas A380 Business Class: 78" pitch, 21.5" width
American Airlines 777–300ER Business Class: 75–78" pitch, 26" width
Qantas A380 First Class: 79" pitch, 22" width
American Airlines 777–300ER First Class: 78" pitch, 30" width
All stats from Seatguru.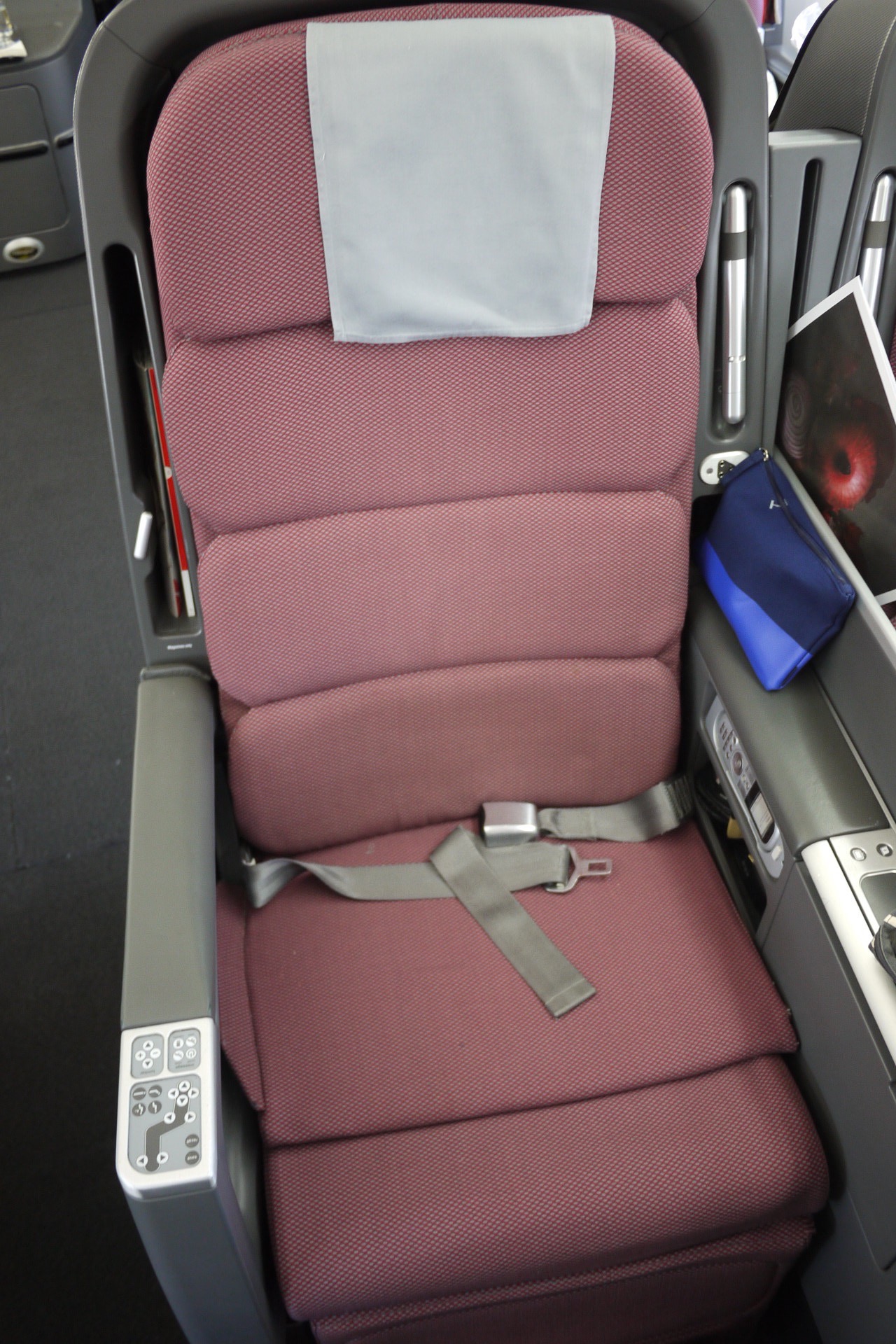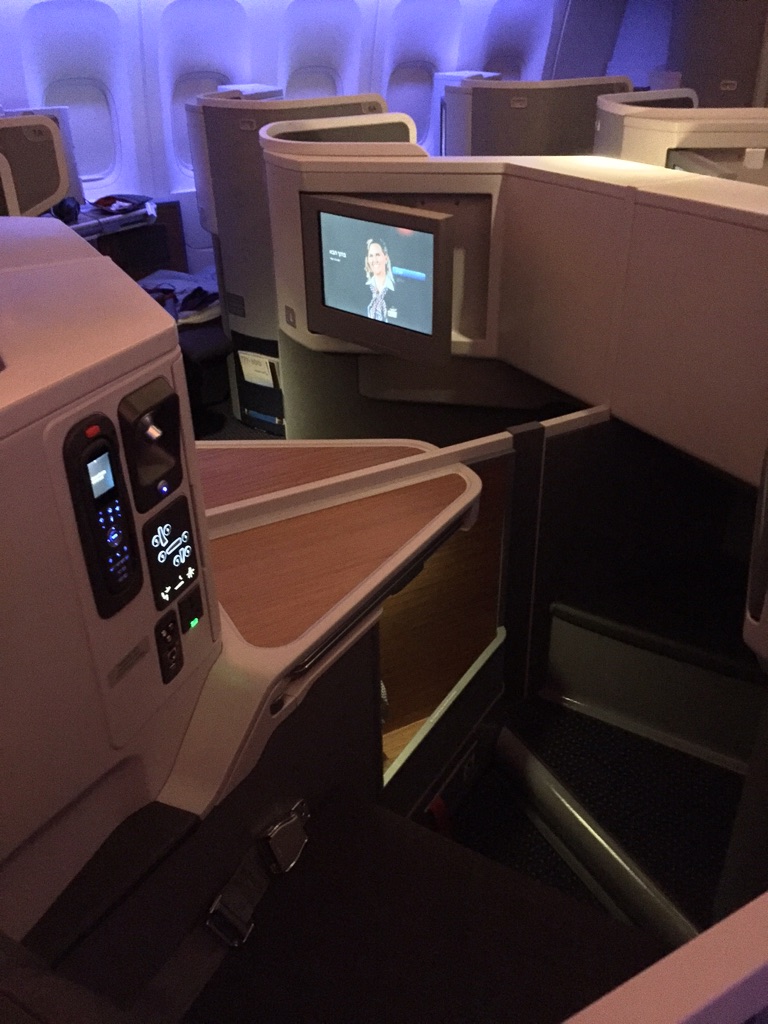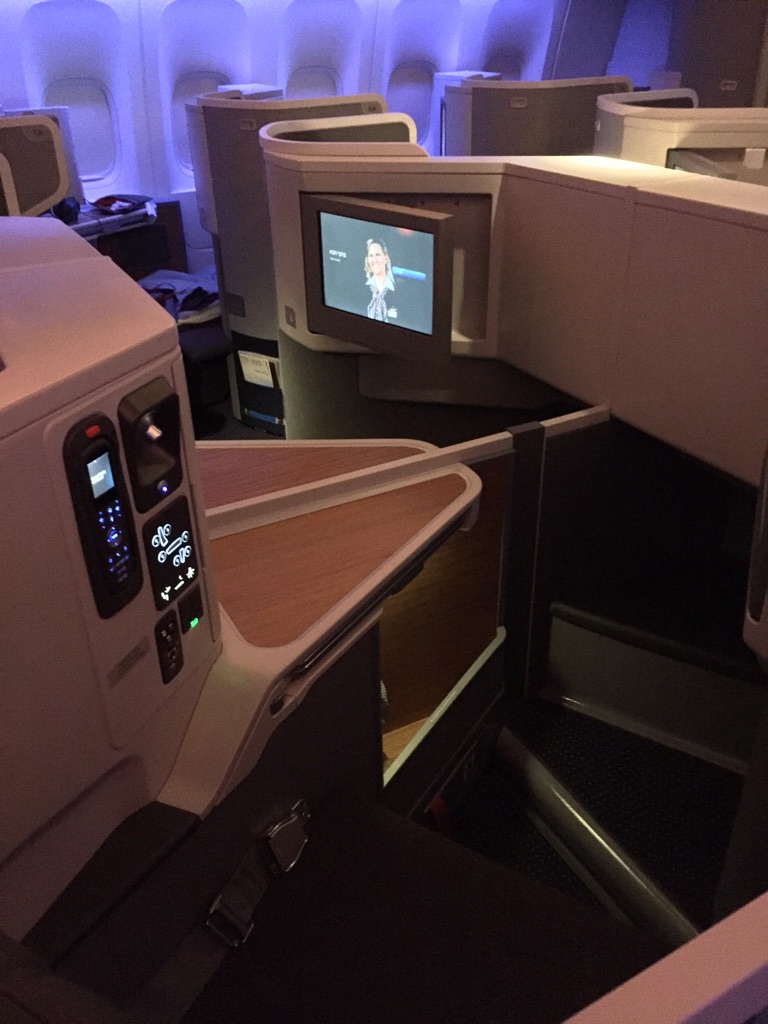 All that said, American's Business Class seat is better than what Qantas' offers on the route, with full aisle access for everyone and much more privacy.
So the only downsides would be the aforementioned "feels like home" and service considerations you'll get when flying with Qantas – but for the cash saved, I am certain most travellers can put that aside.
Research & Booking American flights using Qantas Points
Thankfully using Qantas Points for American Airlines flights is really easy – Qantas.com shows availability and pricing in points and taxes when searching. Just start searching from the qantas.com homepage, log in to your frequent flyer account when prompted and take it from there.
You'll then want to look for the AA operated flights that look like this: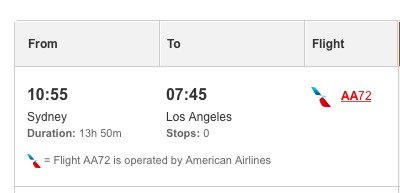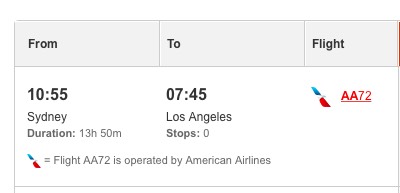 Have you had a particularly good or bad experience flying with Qantas or American across to the US? Which would you choose?
Looking to save on fees for Australia – USA Qantas Point redemptions? Book American Airlines flights, not Qantas
was last modified:
December 29th, 2018
by