After a two-year hiatus from the Queensland capital, the oneworld carrier will return in June. Also, if you are in Sydney, take advantage of this method of booking a Business Suites seat for the price of Business Class.
The embattled national carrier of Malaysia has stepped up its game in recent years, refurbishing its Business Class cabin on the A330s that fly to and from Australia, and upgrading its lounge network.
Aircraft and schedule
Malaysia Airlines currently operates a 2x daily service from Sydney and Melbourne, 1-2x daily service from Perth and 4x weekly service from Brisbane and Adelaide.
Most routes are operated by two-cabin (Business and Economy Class) Airbus A330s, save one of the Perth flights, which has recliner seats on Boeing 737s.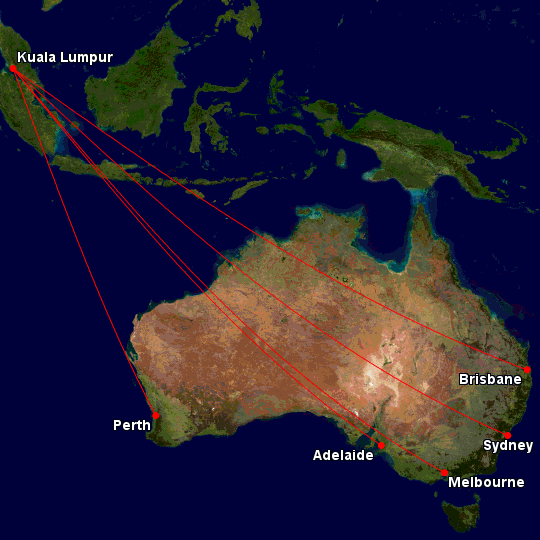 All of the A330s have lie-flat Business Class seats:
Most other routes operated with A330s, such as Kuala Lumpur – Tokyo, got a refurbished cabin in early 2017, but note that the A330 on the Perth route has older-style seats, still lie-flat but it's not the latest product.
Temporary change on Sydney route
Now that new A350s have started to replace A380s on the Kuala Lumpur – London route, both Sydney and Tokyo are getting this aircraft on select dates.
As per Routesonline, one daily flight from Sydney will be operated by an A380 on the following dates: 31 March, 1 April, 13-15 April, 22-24 June, 30 June, 1 July and 16 July.
The A380 Business Class seat is a downgrade from the newer A330 seat but frequent flyers holding elite status with a oneworld airline like Qantas (Gold/Sapphire or above) can redeem their points for a Business Class seat, upgrading for free to a Business Suites seat during the booking process (subject to availability, of course).
Business Class cabin & seats
On the A330, the configuration alternates between one row of 1-2-1 and the next of 1-2-2.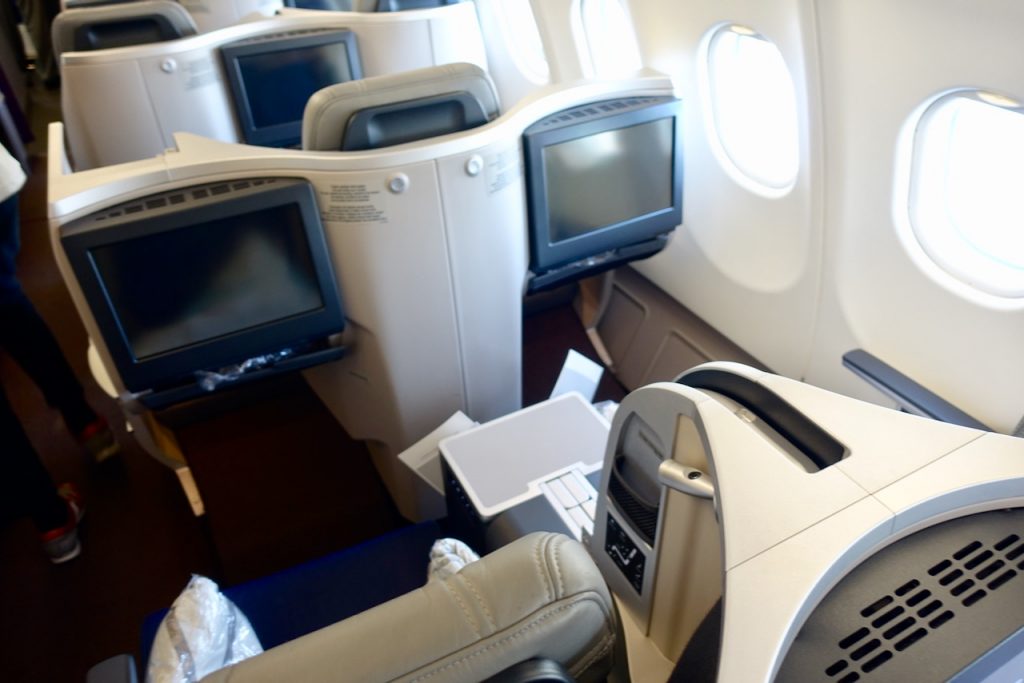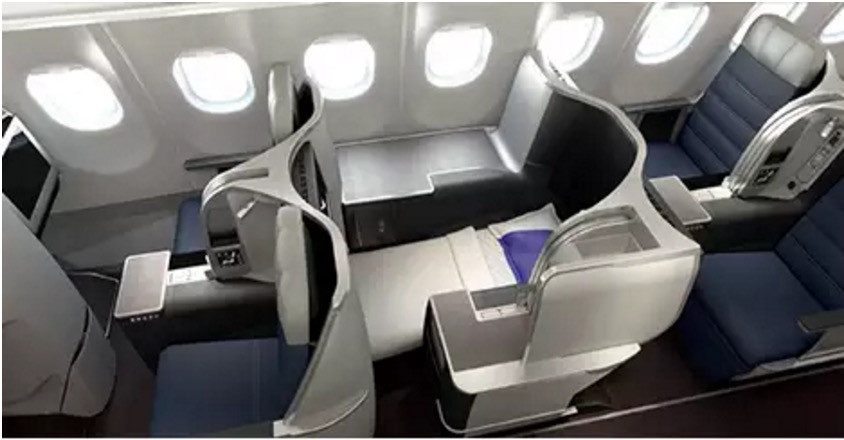 As usual, try to avoid the first and last rows if you want to be away from noise from lavatories and the galley.
On the 737s, there are 16 recliner seats in Business Class, with a simple 2-2 configuration over four rows.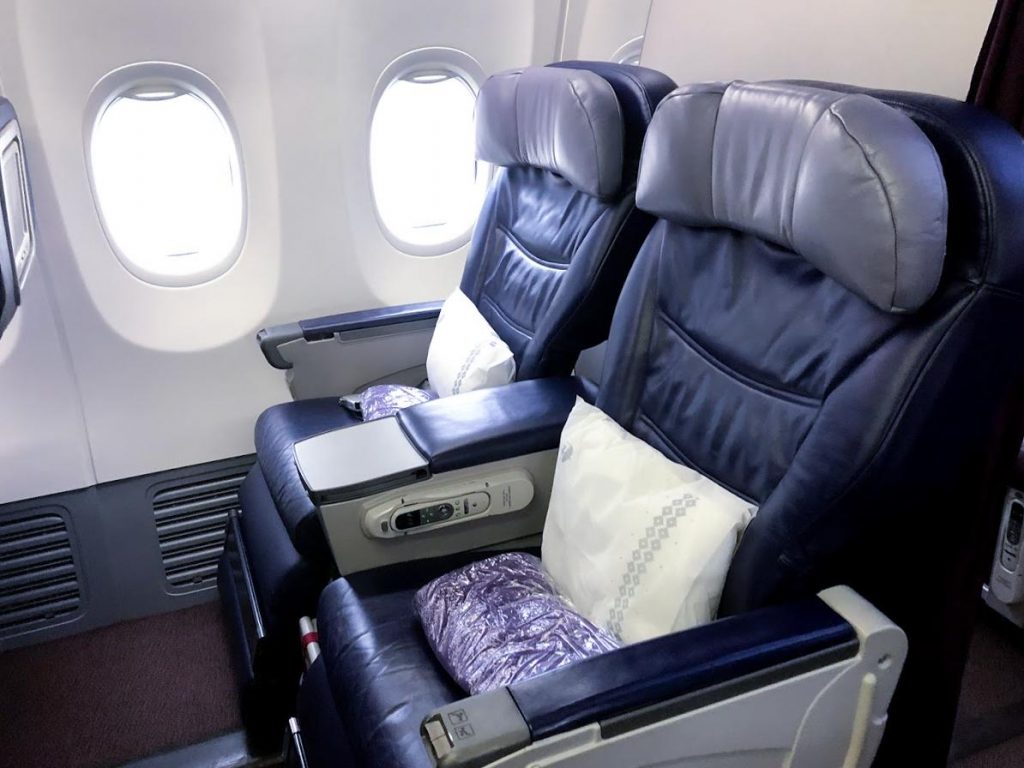 On the A380s, it's a different Business Class product altogether, with a 2-2-2 configuration on the upper deck.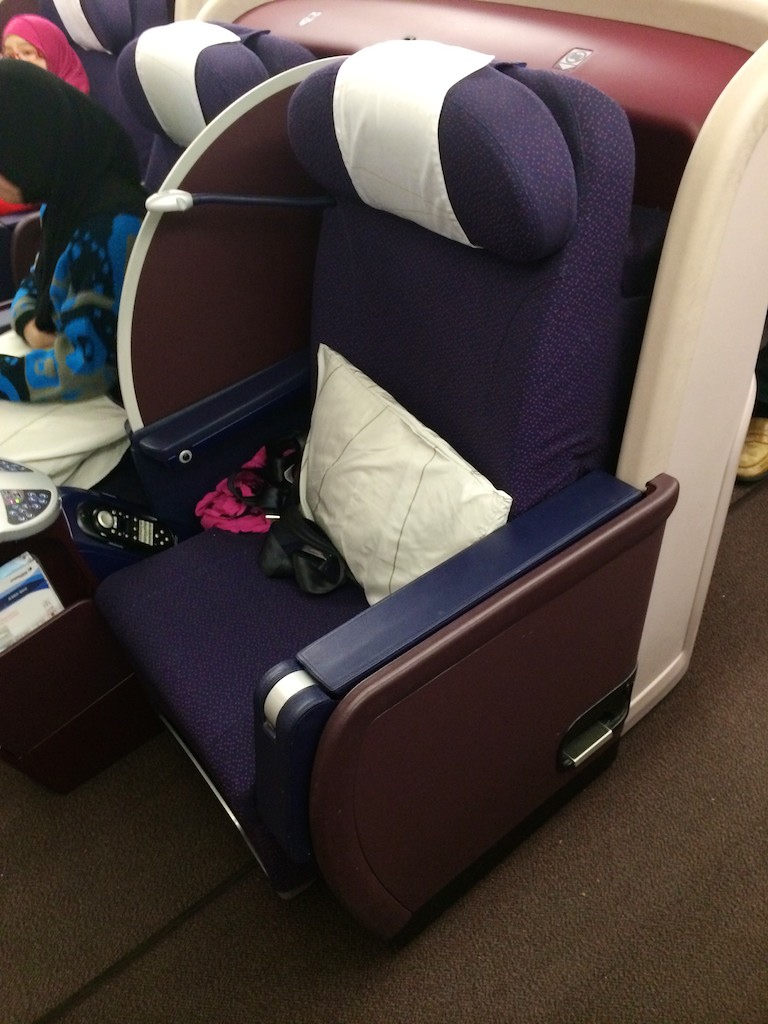 Business Suites cabin & seats
Effective mid-December 2018, First Class on Malaysia Airlines has been rebranded as 'Business Suites'—it is just a name change.
You can find the older Business Suites seat on the A380 and the newer version on the A350.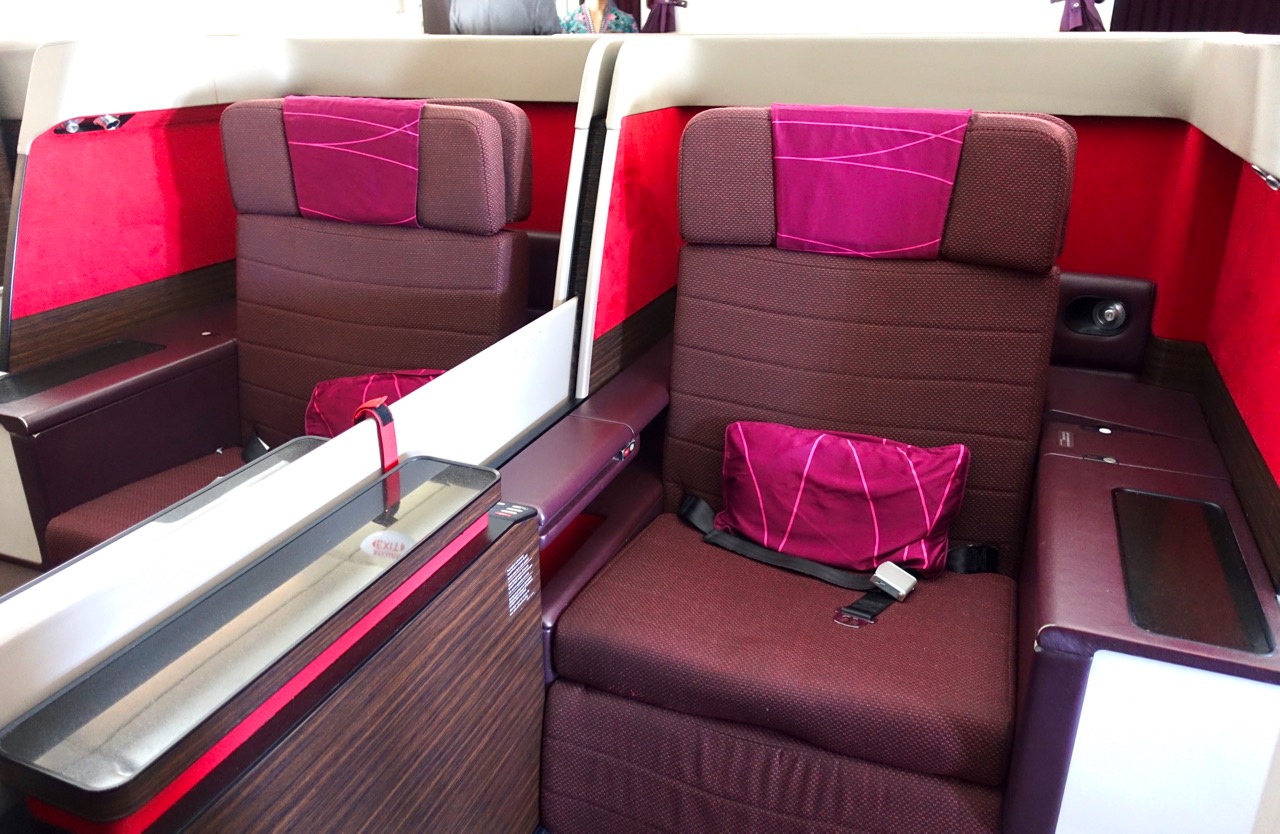 Malaysia Airlines A380 Business Suites

Malaysia Airlines A350 Business Suites
How to book Malaysia Airlines flights using points
AAdvantage and Asia Miles offer the cheapest redemption rates, whilst Qantas Frequent Flyer is significantly more expensive and Malaysia Airlines' own Enrich program turned revenue-based as of June 2017, wiping out its good value.
Prices are one-way in Business Class:
AAdvantage
Asia Miles
Qantas Frequent Flyer
To Kuala Lumpur
40,000
45,000
53,000 (ADL/PER),
65,000 (SYD/MEL/BNE)

To Tokyo
40,000
70,000
78,000 (ADL/PER), 92,000 (SYD/MEL/BNE)
To London
85,000
85,000 (PER), 100,000 (SYD/MEL/BNE/ADL)
121,000 (PER), 139,000 (SYD/MEL/BNE/ADL)
We haven't included Business Suites pricing as it is not usually available on Australian flights.
Award availability on Malaysia Airlines flights to/from Australia is usually pretty good for two or more passengers in Business Class. They are a useful option to have in oneworld and as a Qantas Frequent Flyer redemption partner.
From Kuala Lumpur, you could then redeem more points for travel on British Airways to London, or Cathay Pacific to Hong Kong for travel further afield, or take the short hop to Singapore to increase your redemptions out of Singapore.
You can now search for Malaysia Airlines award space on Qantas.com.
Lounge access
Malaysia Airlines operates lounges in Kuala Lumpur and London Heathrow.
There are four lounges at Kuala Lumpur, with the domestic and regional lounges updated in 2016, and the long-haul Business and Business Suites lounges in 2017, as well as the lounge in London.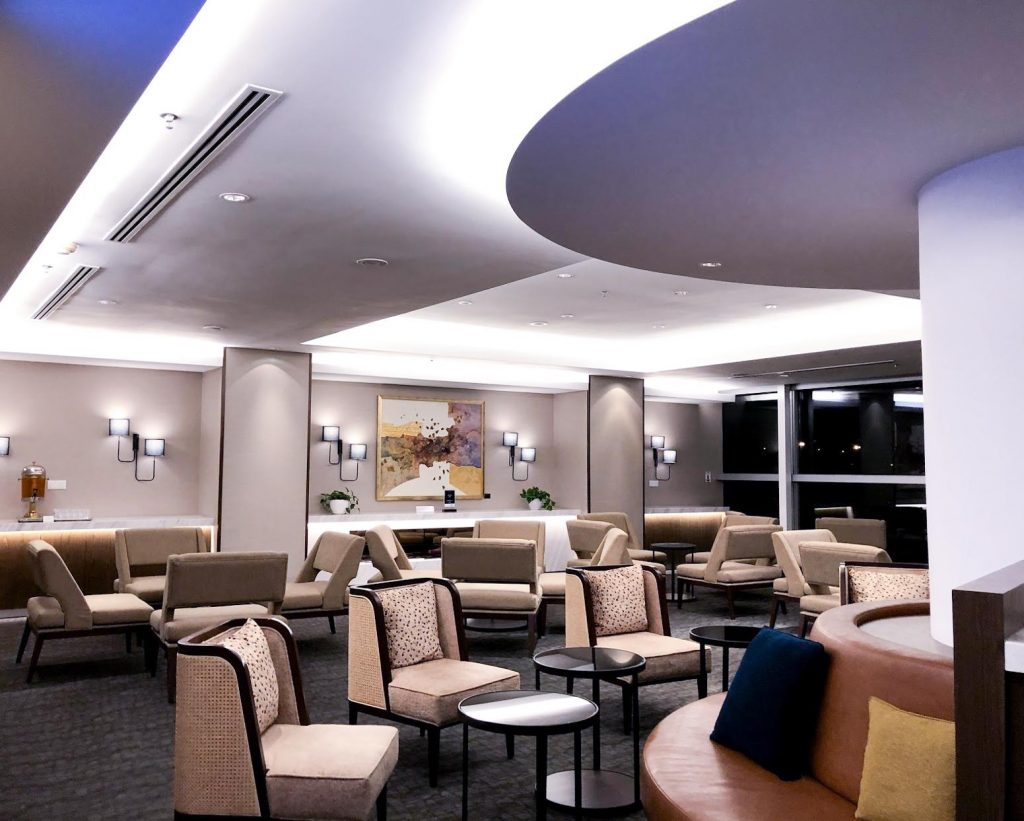 Malaysia Airlines Domestic Golden Lounge in Kuala Lumpur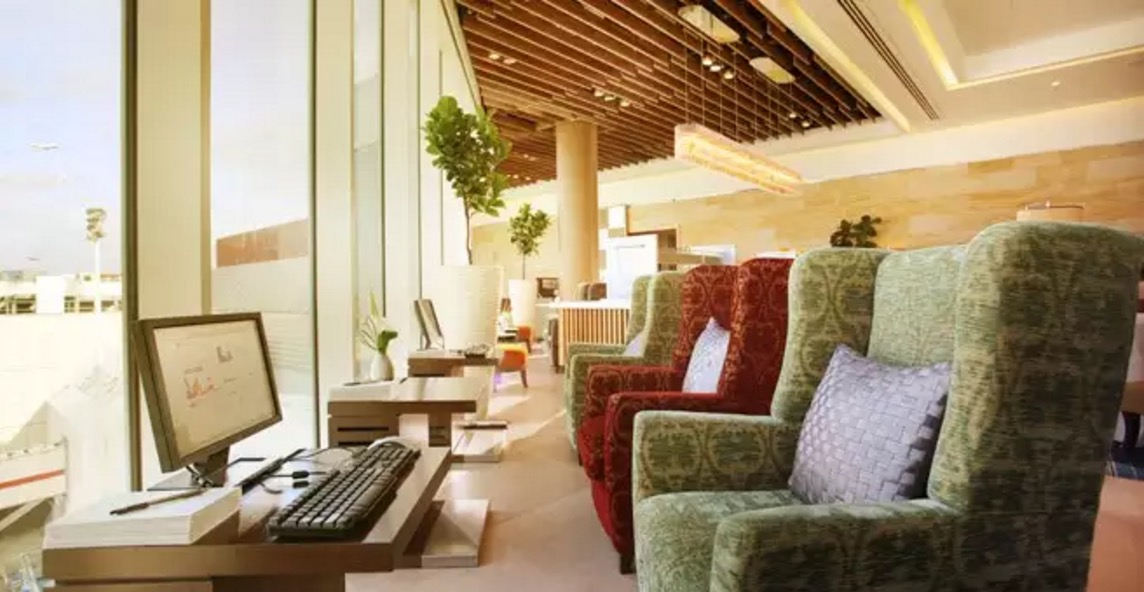 Malaysia's lounge in London
Business and Business Suites passengers also have access to oneworld partner lounges, such as the Qantas lounge network.
Summing up
Malaysia Airlines has generally had an inferior hard and soft product to Singapore Airlines and Cathay Pacific, but with flat-bed Business seats on most flights to/from Australia, the attractiveness of travelling with them increases.
Redeeming for flights on Malaysia Airlines makes sense especially when flying point-to-point from Australia to Malaysia, with other airlines perhaps a better option for destinations further afield.
There are some people who will, understandably, be reluctant to fly with Malaysia Airlines after events of the last few years. We're not in a place to provide any advice or commentary on that, but Malaysia Airlines do remain a useful redemption option to use points to get to Asia or beyond.
Supplementary photos courtesy Malaysia Airlines.
A guide to redeeming points for Malaysia Airlines flights
was last modified:
October 8th, 2019
by