Update: due to reduced travel demand, this lounge will be closed from 17 February 2020 until further notice.
There are two Cathay Pacific First Class lounges at Hong Kong Airport and, in my opinion, this is the better one for dining and ambience.
This lounge is accessible by First Class passengers on Cathay Pacific, Cathay Dragon and oneworld airlines, as well as Qantas Platinum and Platinum One (oneworld Emerald) status holders travelling in any class.
I accessed this lounge prior to a Cathay Pacific First Class flight from Hong Kong to San Francisco in February 2019. I booked this one-way redemption for 70,000 Alaska Airlines Mileage Plan miles + only US$73 in taxes.
Lounge details & location
Hong Kong's Terminal 1 is a huge space! This lounge is located at one of the extremities of the terminal, near Gate 63, a floor down from the main concourse.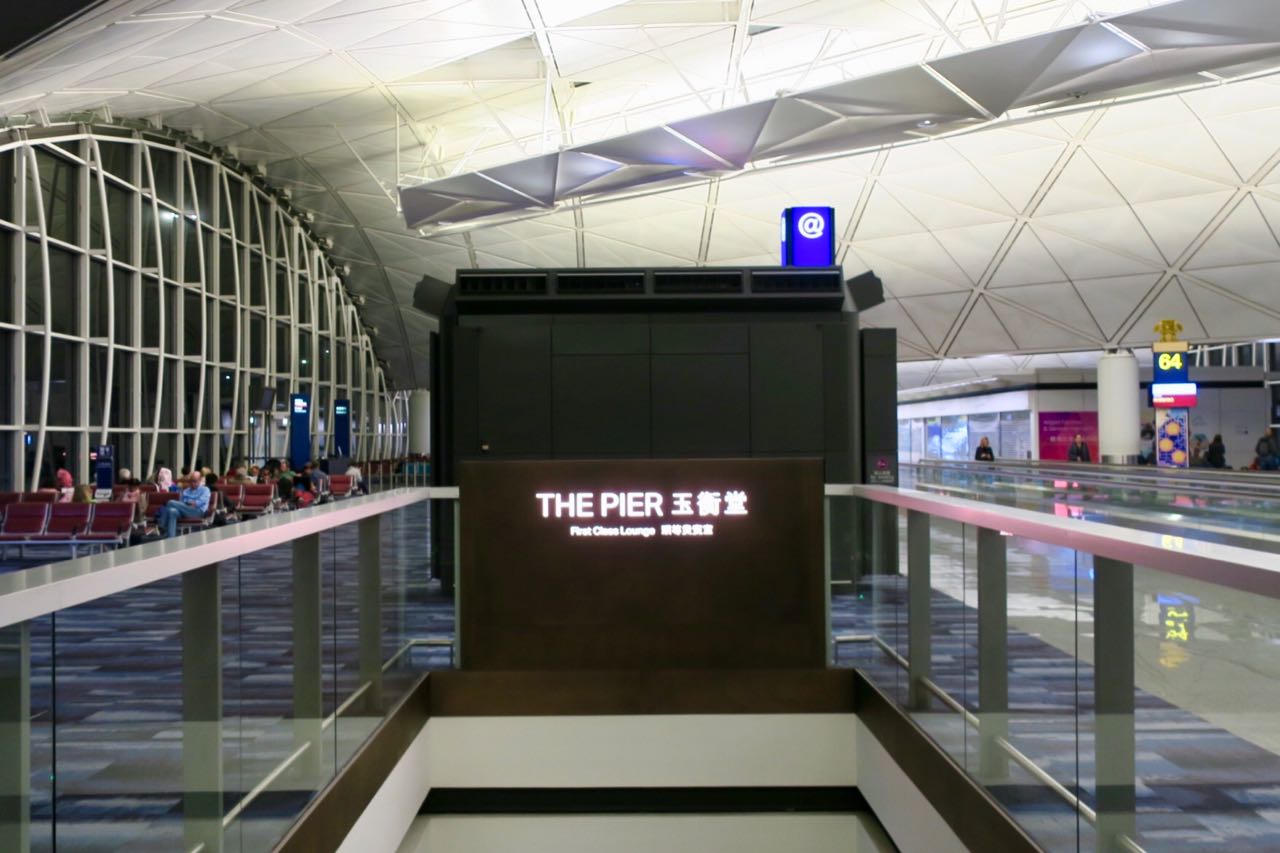 The Pier Business Class Lounge is just after it. To speed up the 15- to 20-minute walking time from security and immigration, you can take an intra-terminal train. In any case, leave ample time to arrive to your departing gate.
The lounge is open from 5:30am until 12:30am daily.
Lounge seating
This lounge offers visitors a very refined and quiet space.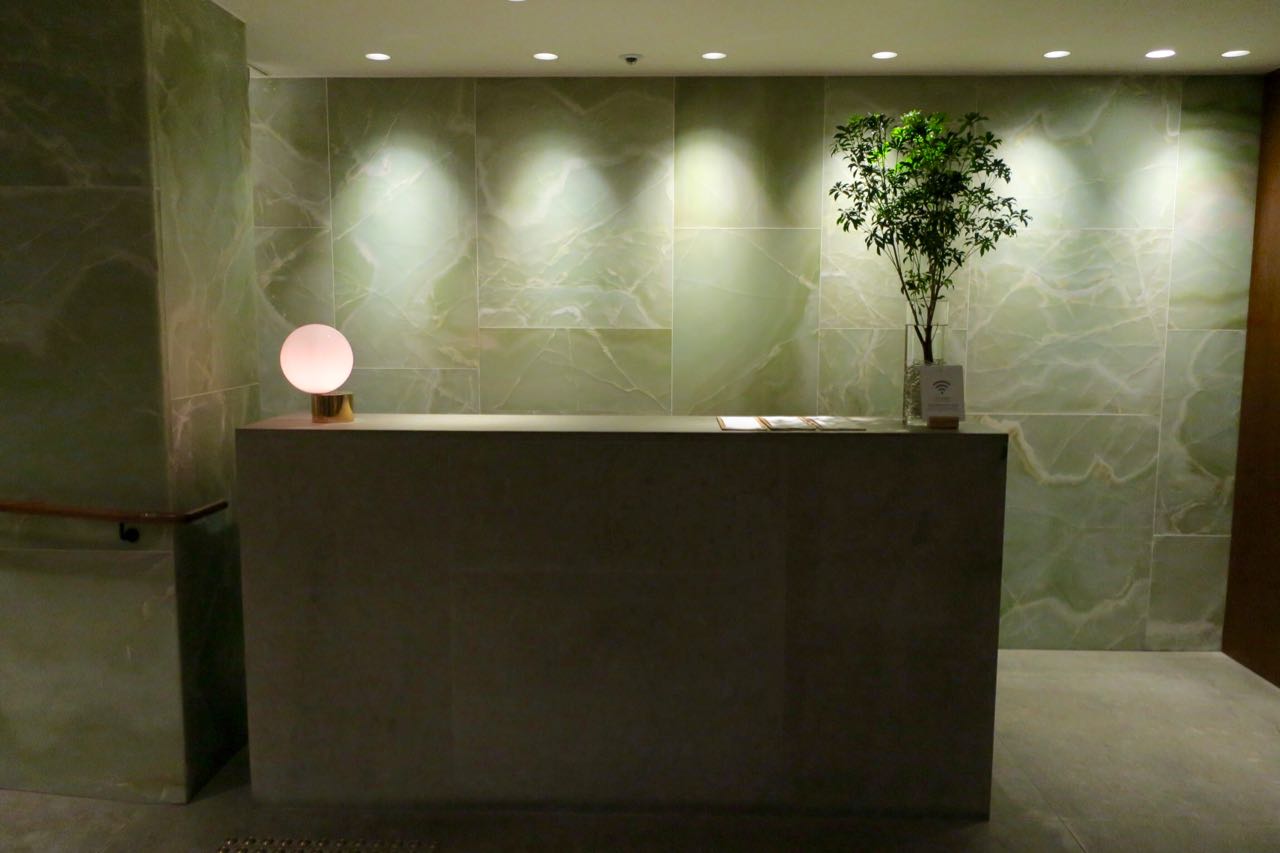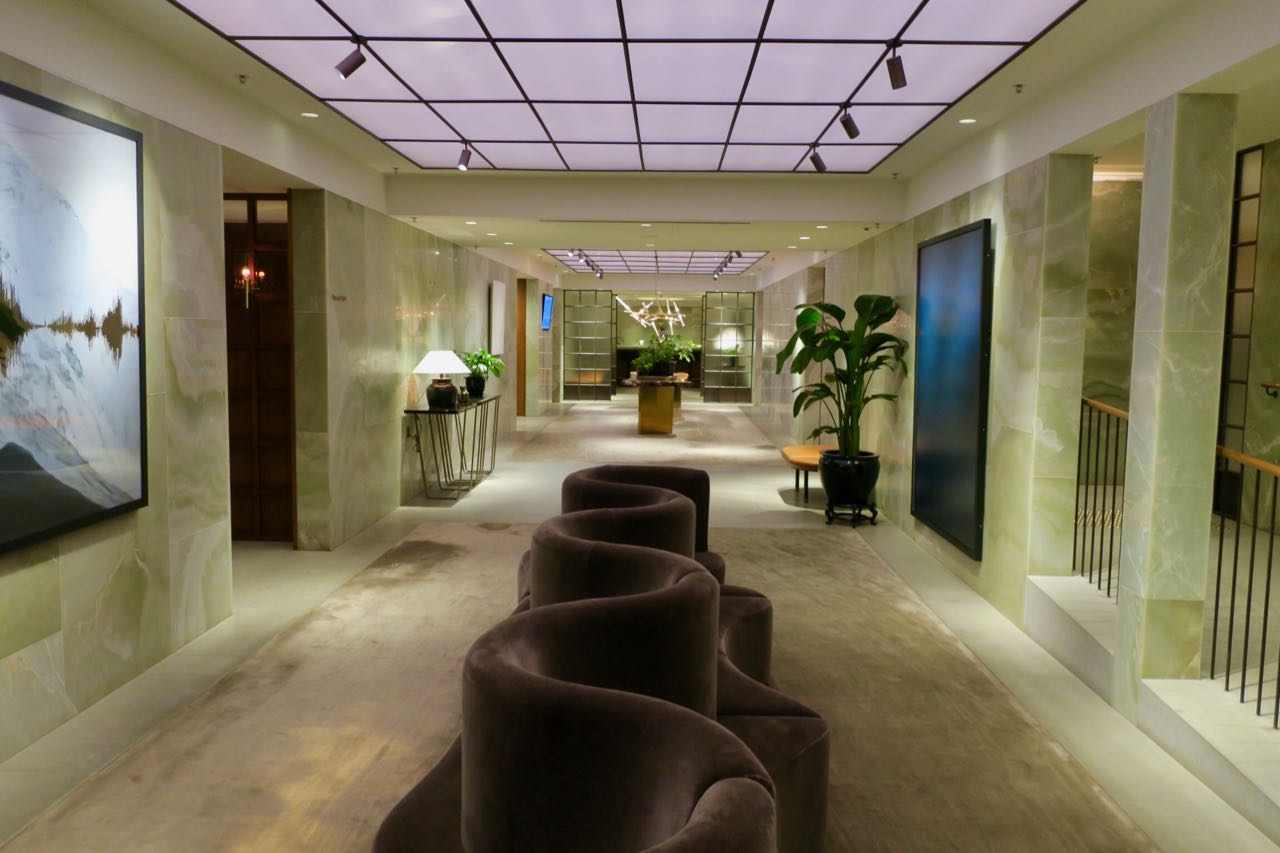 There is plenty of comfortable seating in the lounge areas.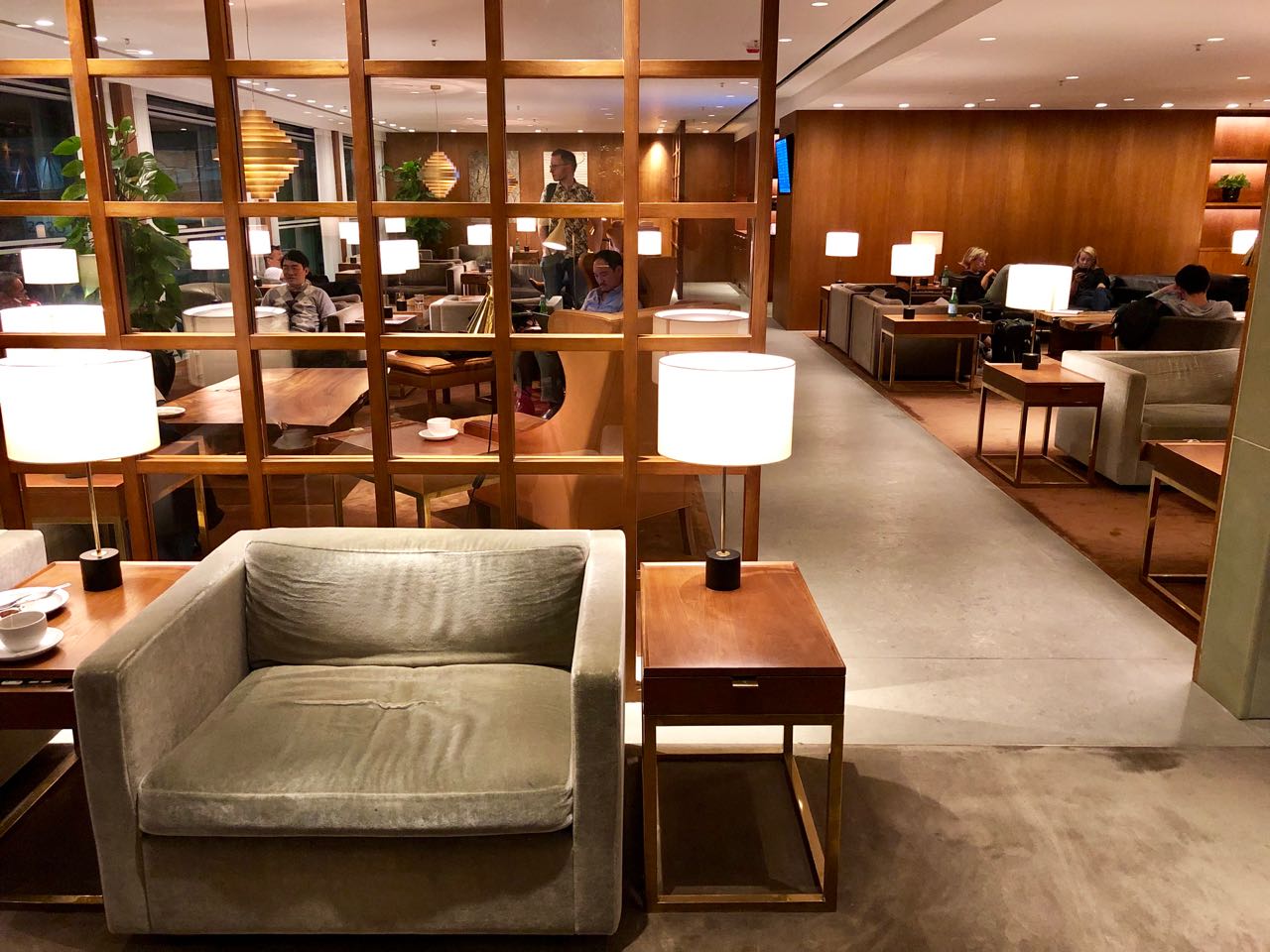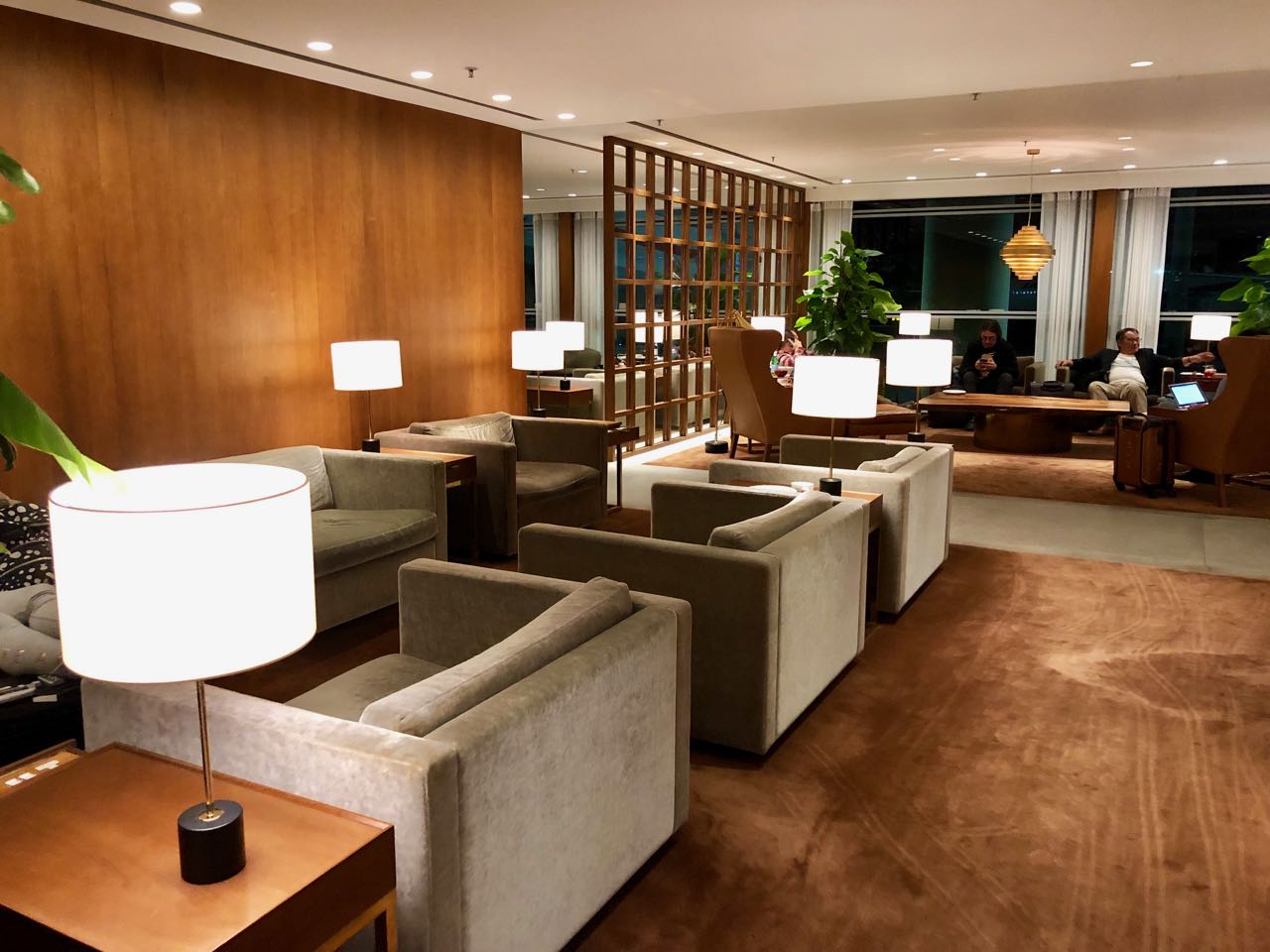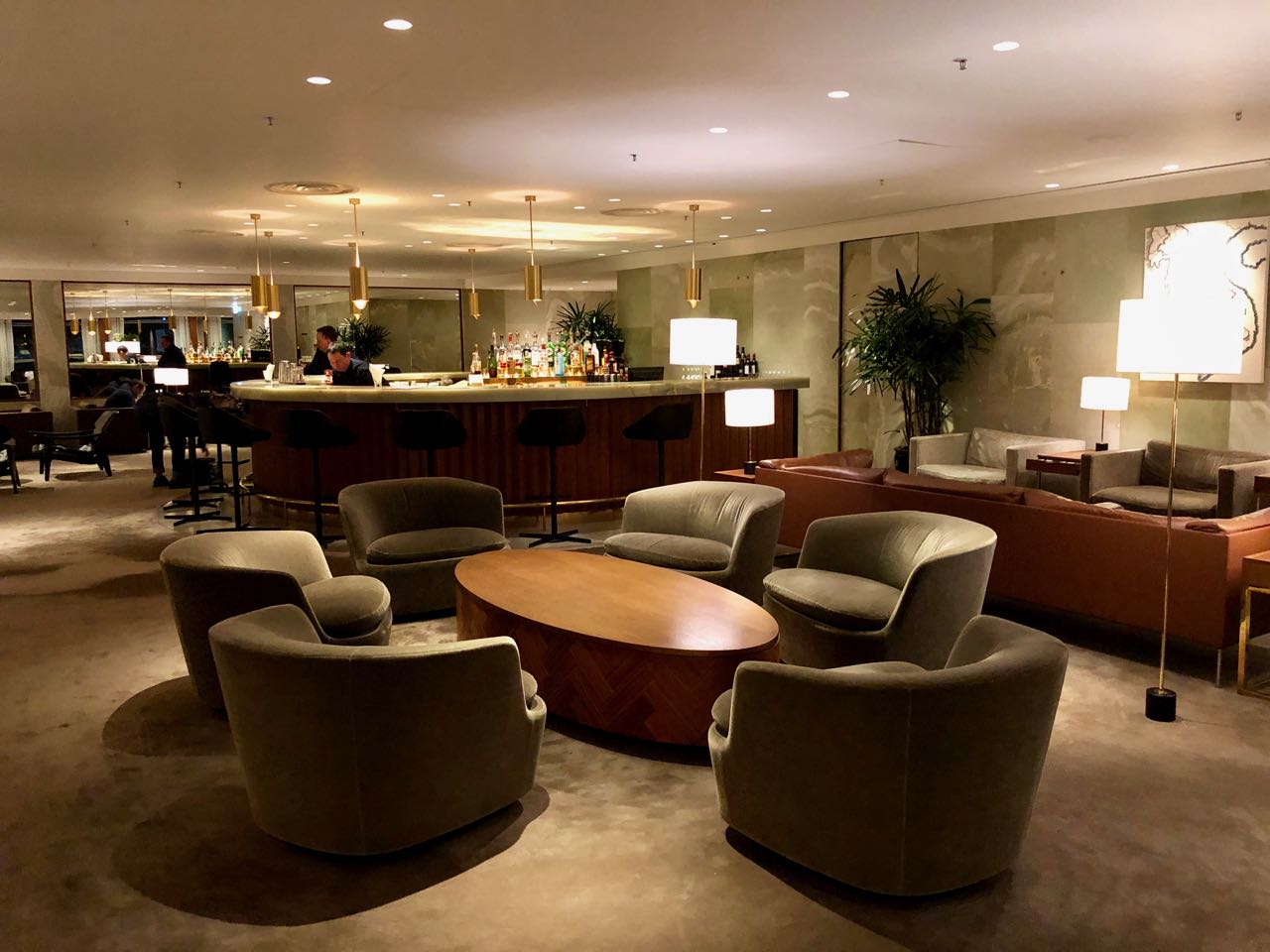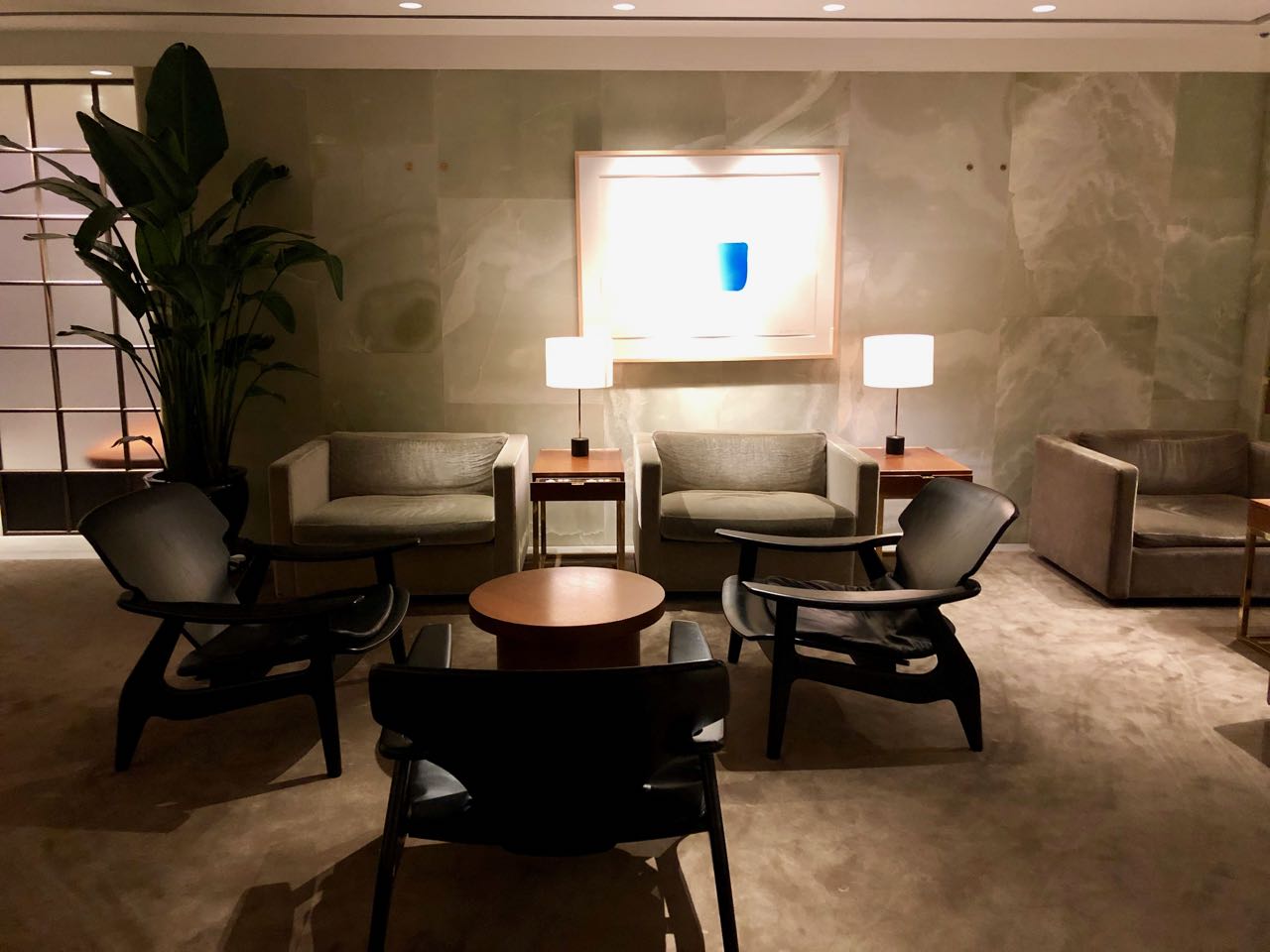 The bar is inviting and well-stocked.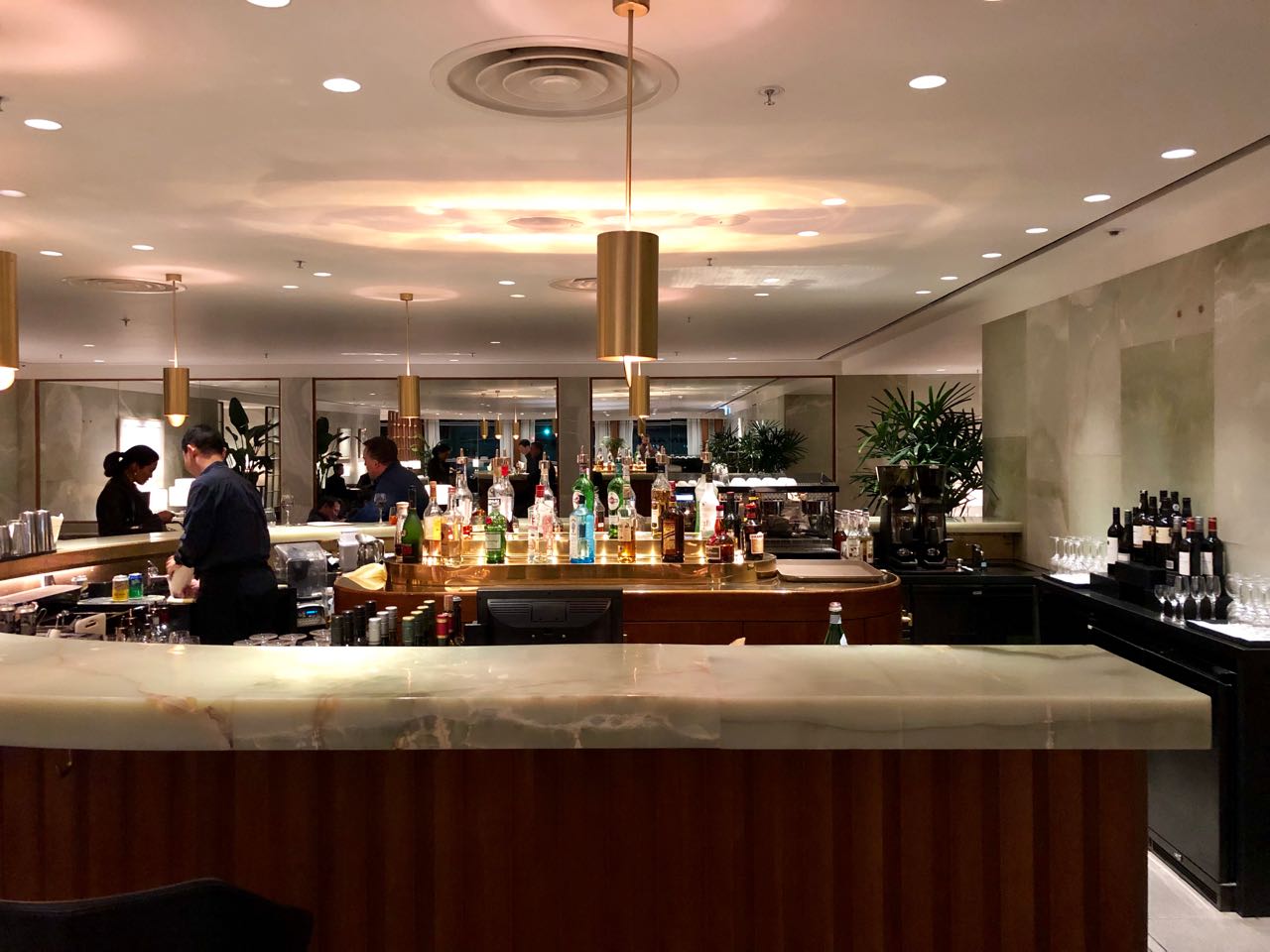 You'll also find a heap of reading material.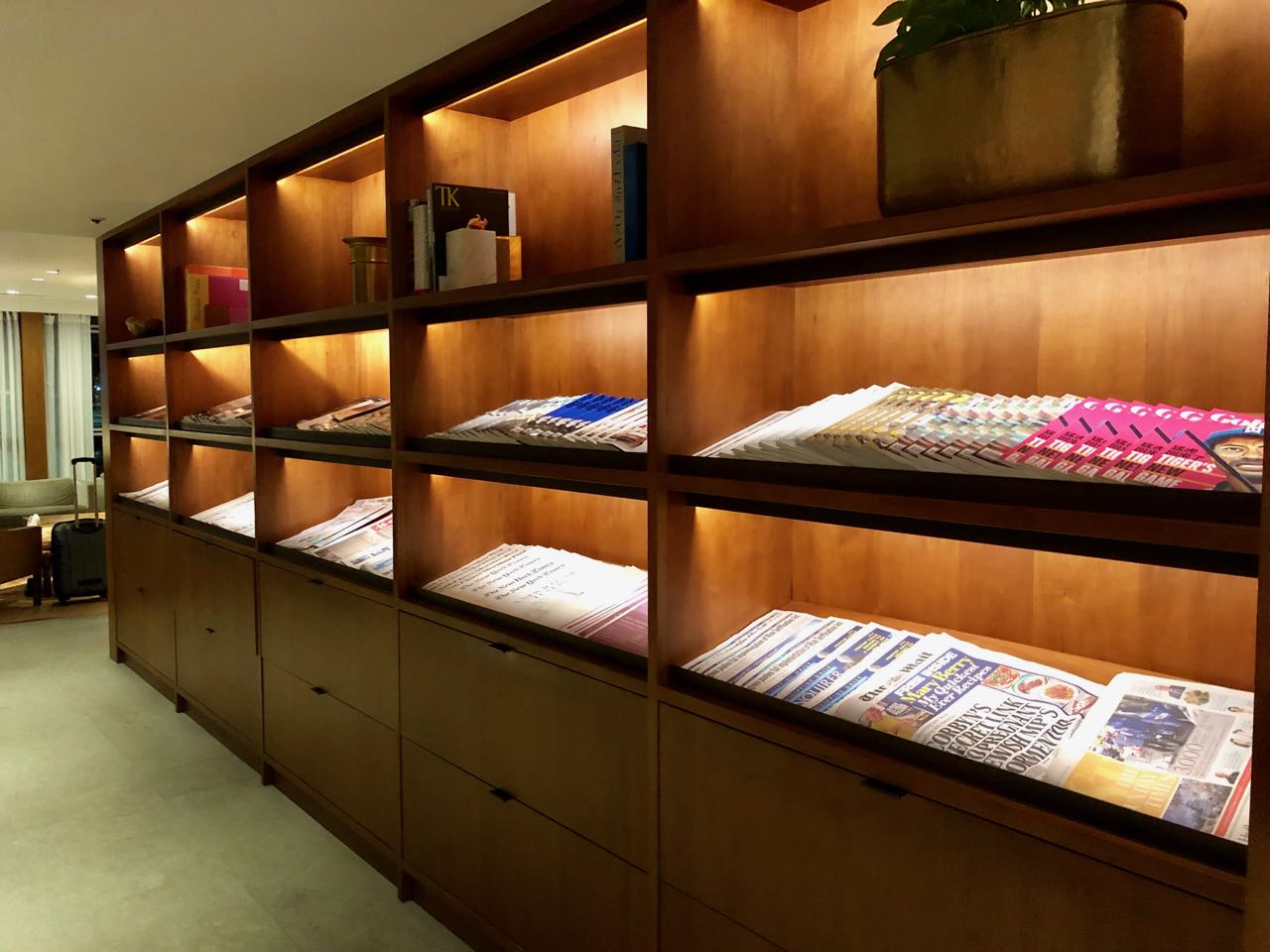 The gem of the lounge is the dining area, with rich green and wood furnishings.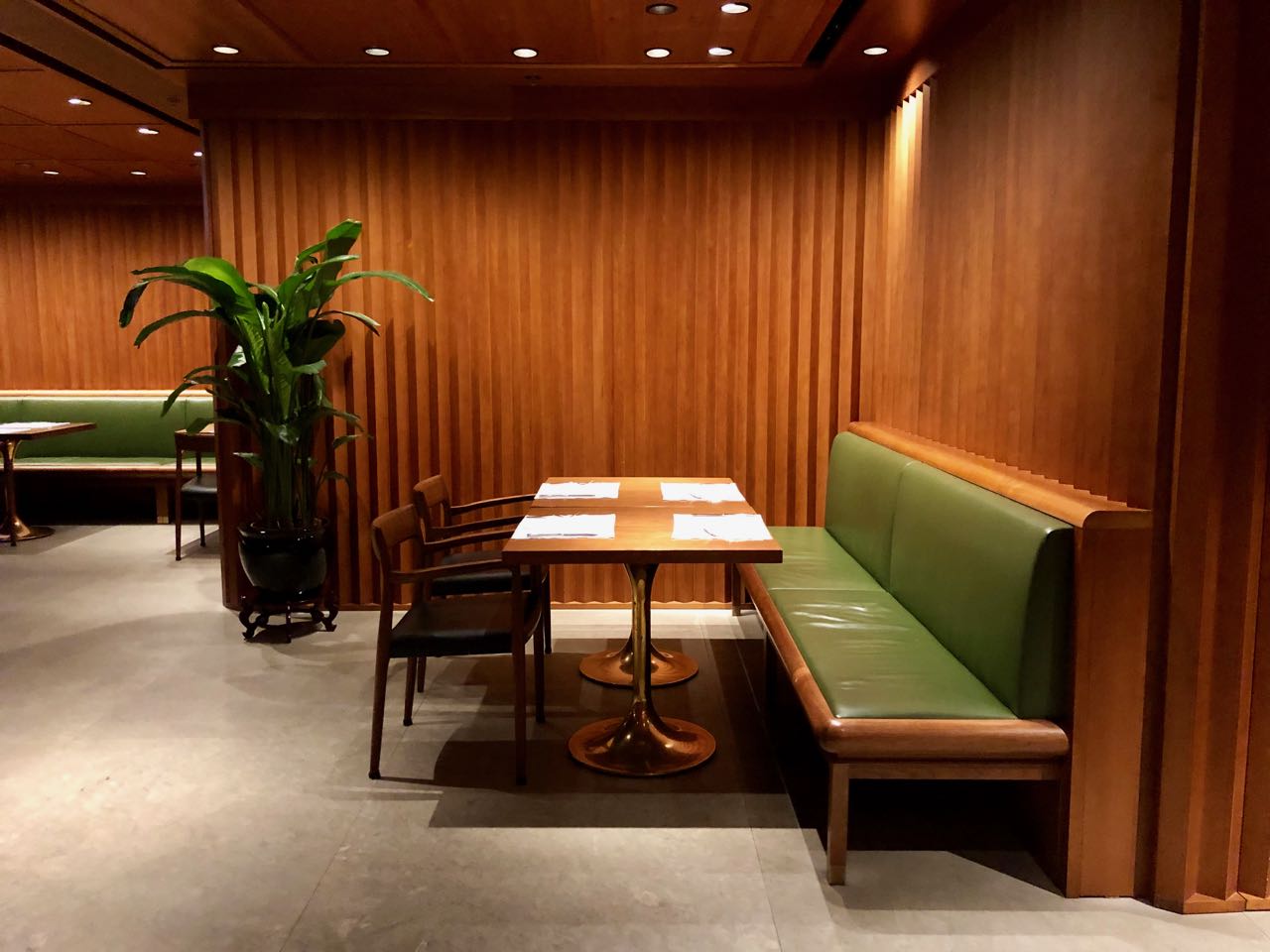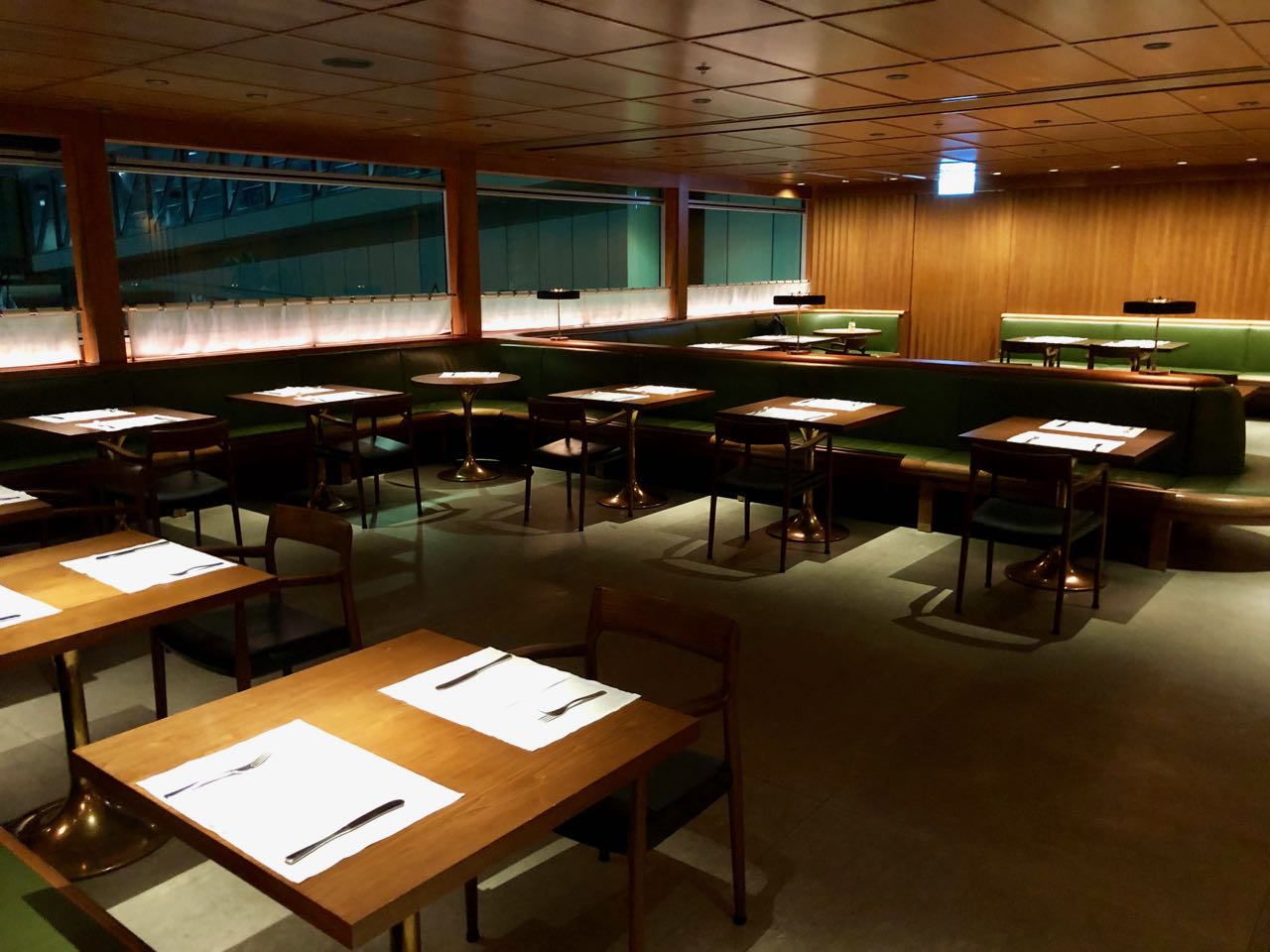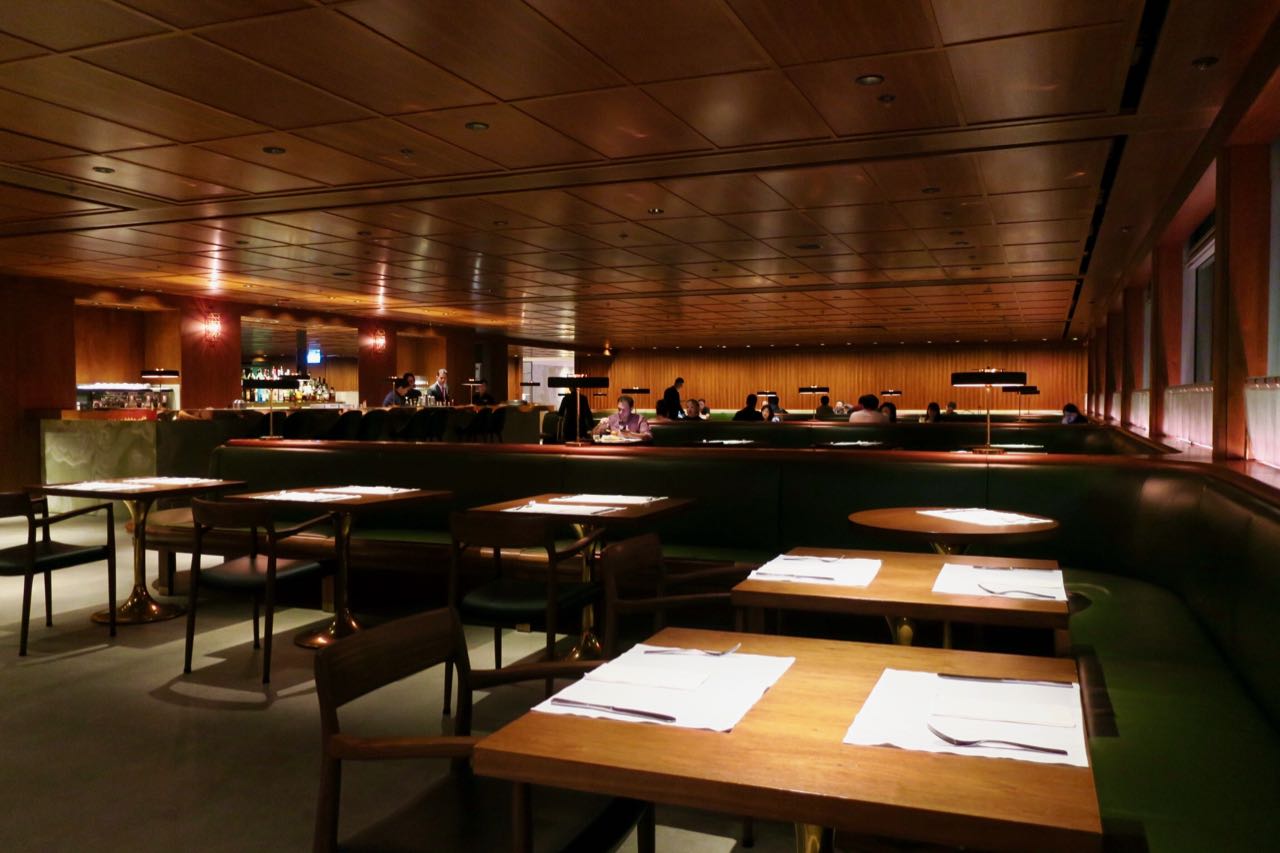 Food & drink
The à la carte experience is a definite treat. You'll be given a one-page menu, with options that cater to lots of different dietary preferences.
The drinks and presentation are wonderful.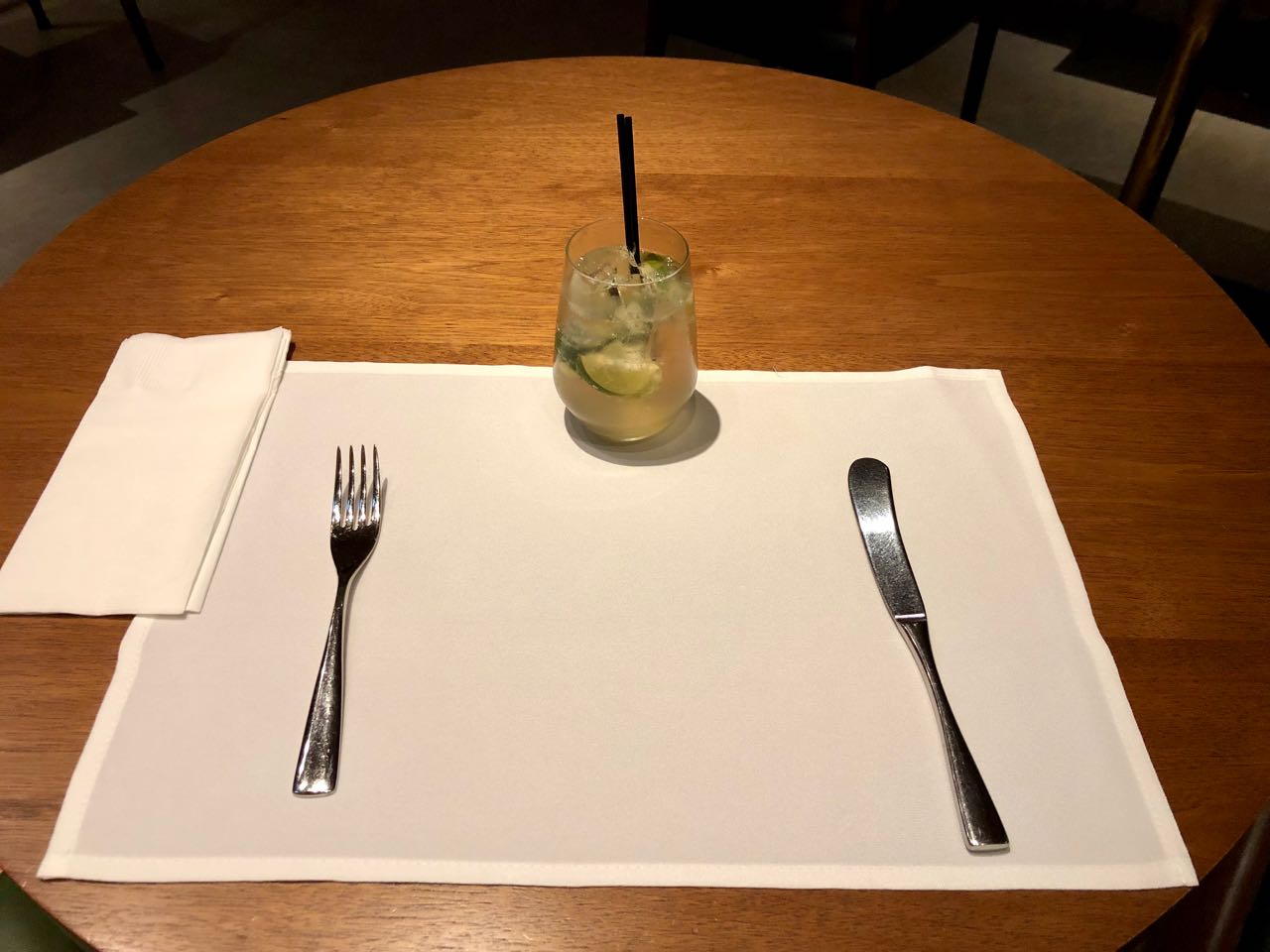 I tried some local Chinese cuisine as well as The Impossible vegan burger, all of which was delicious.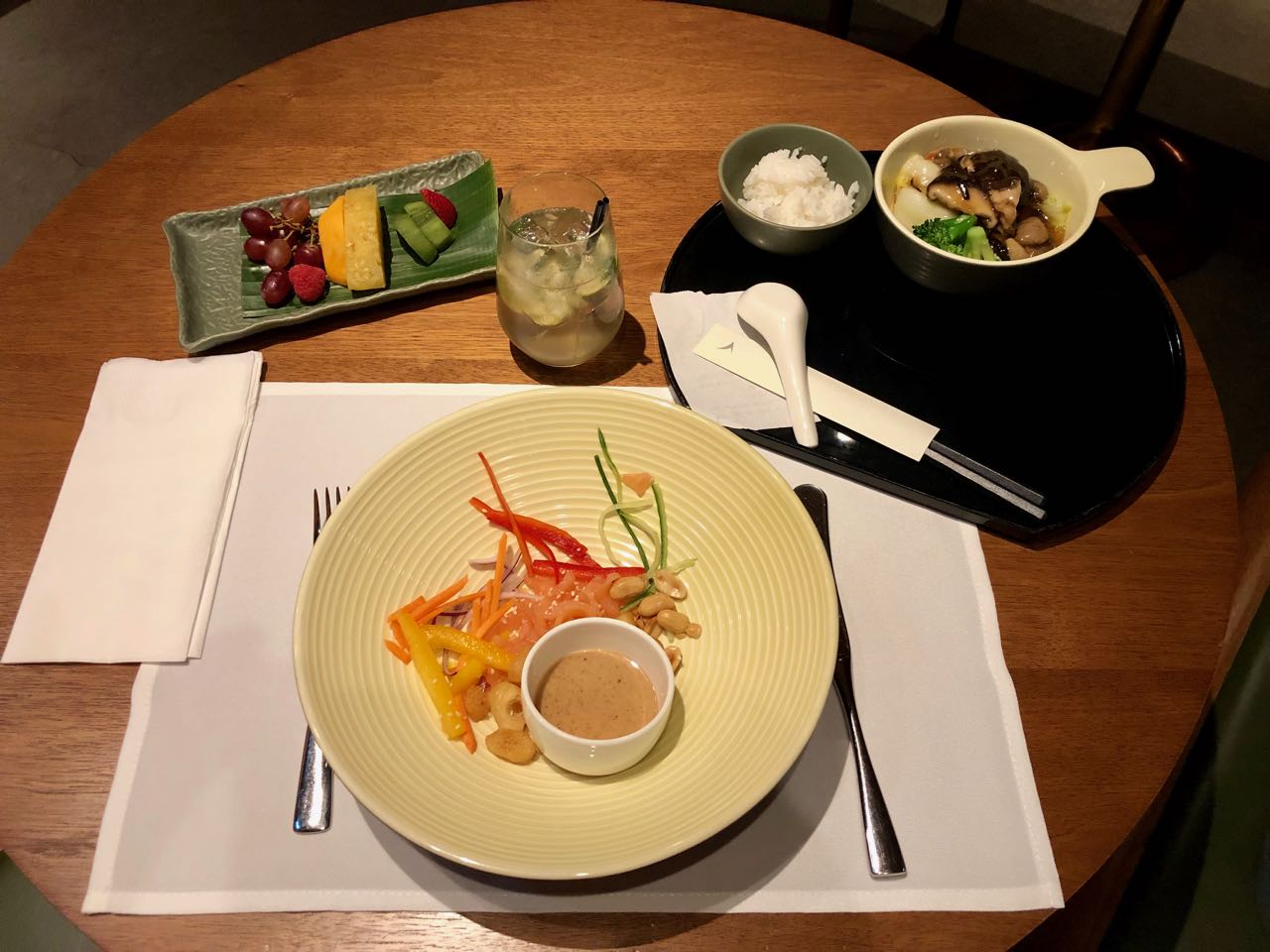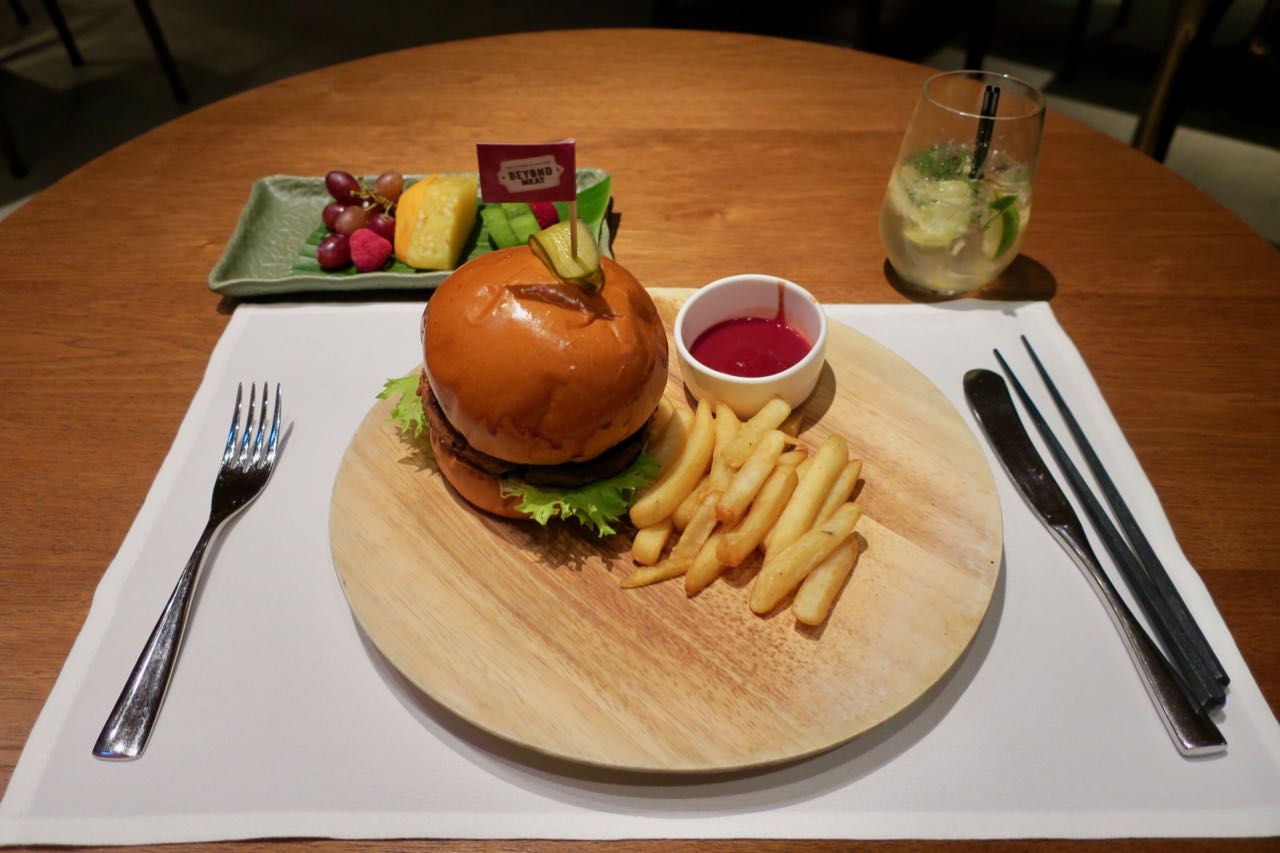 There is also a pretty standard buffet to choose from.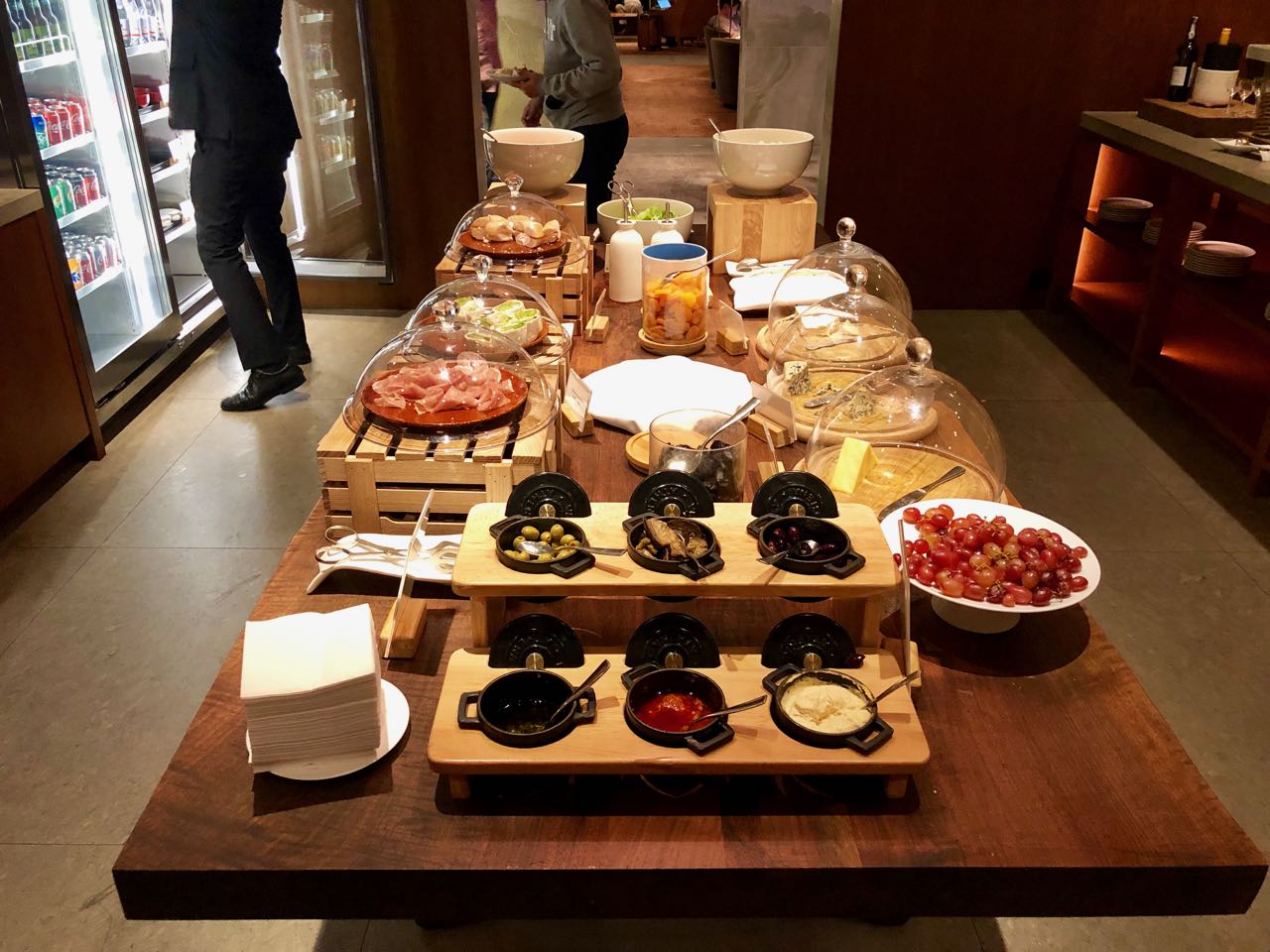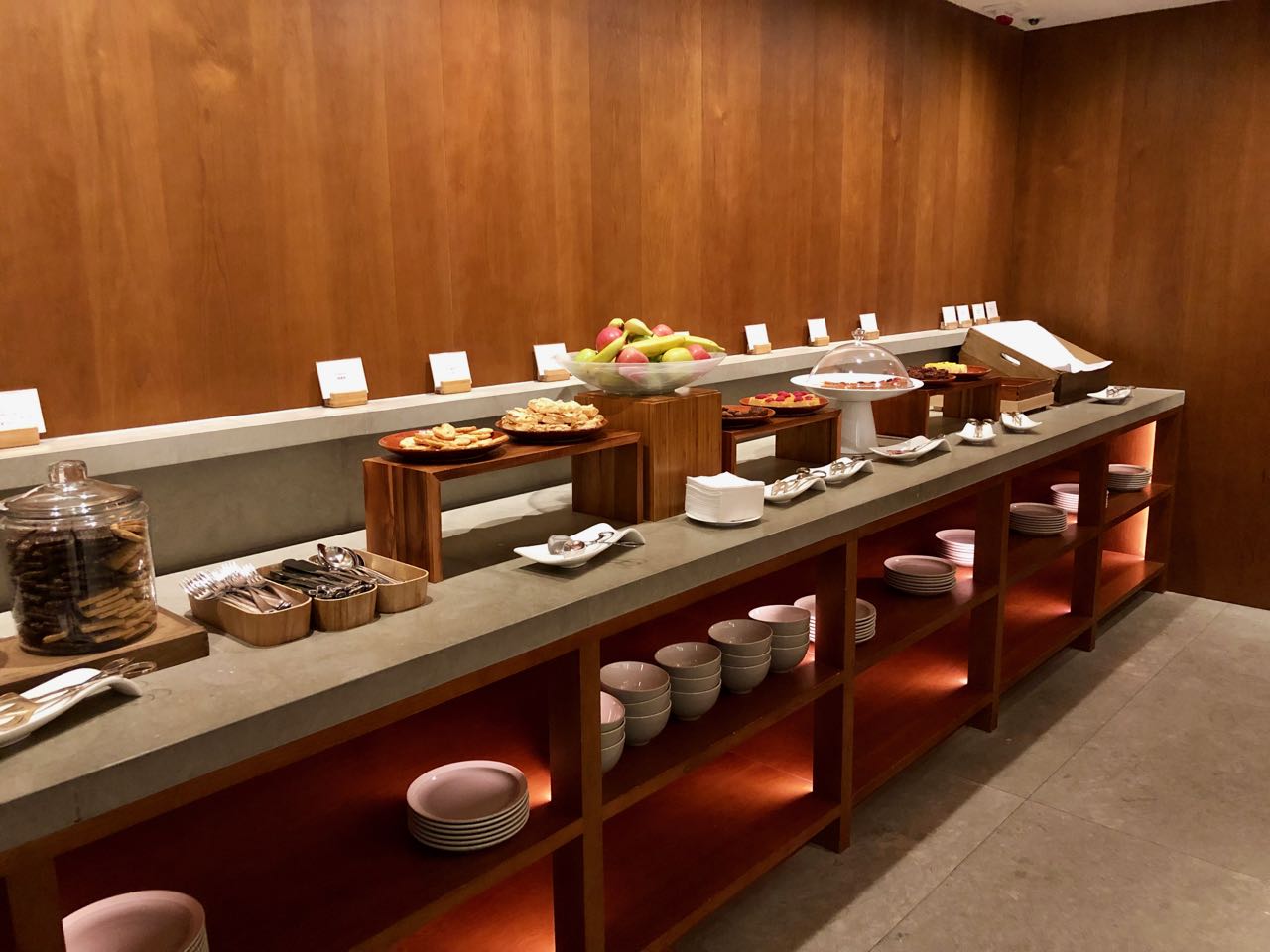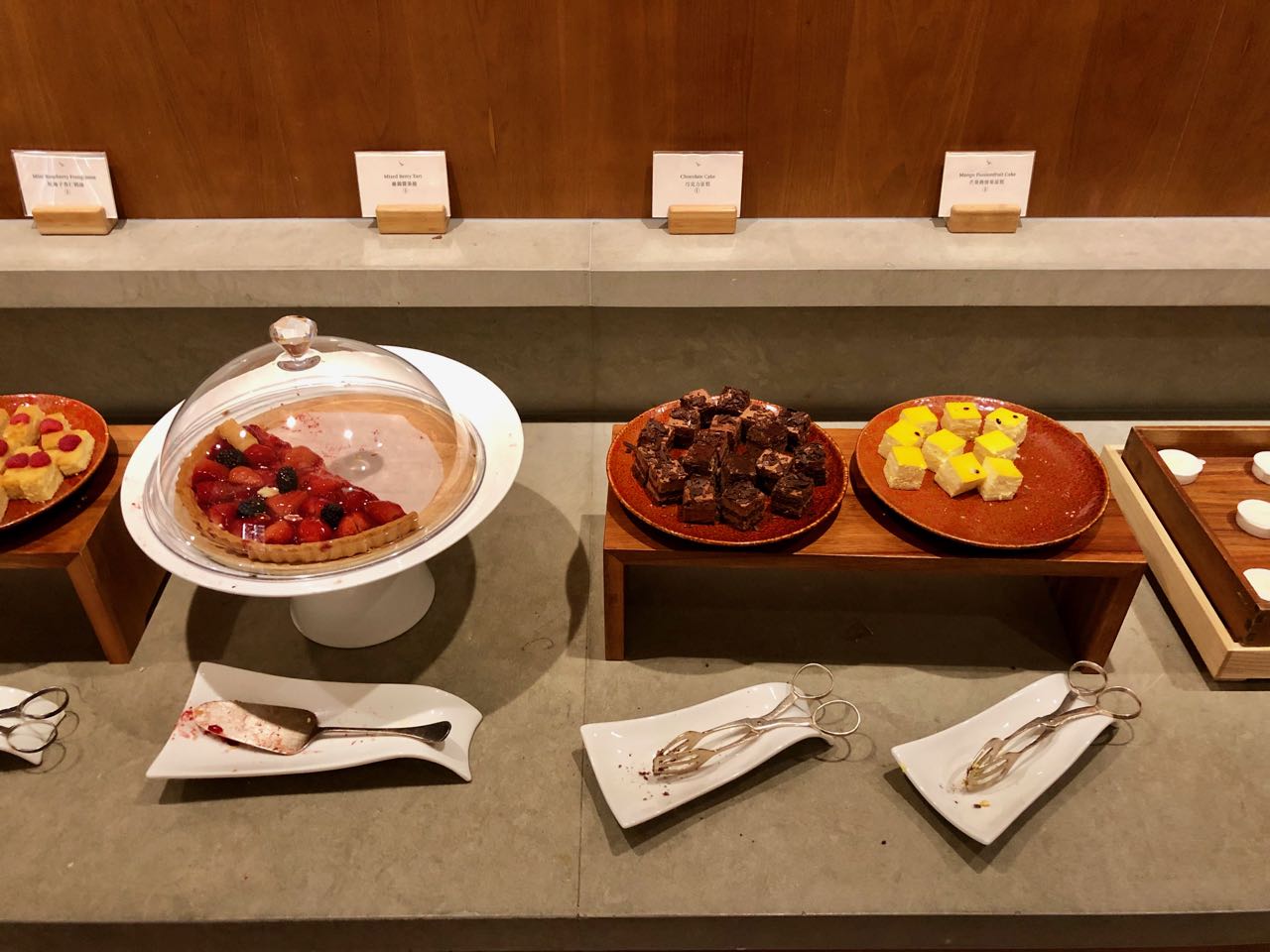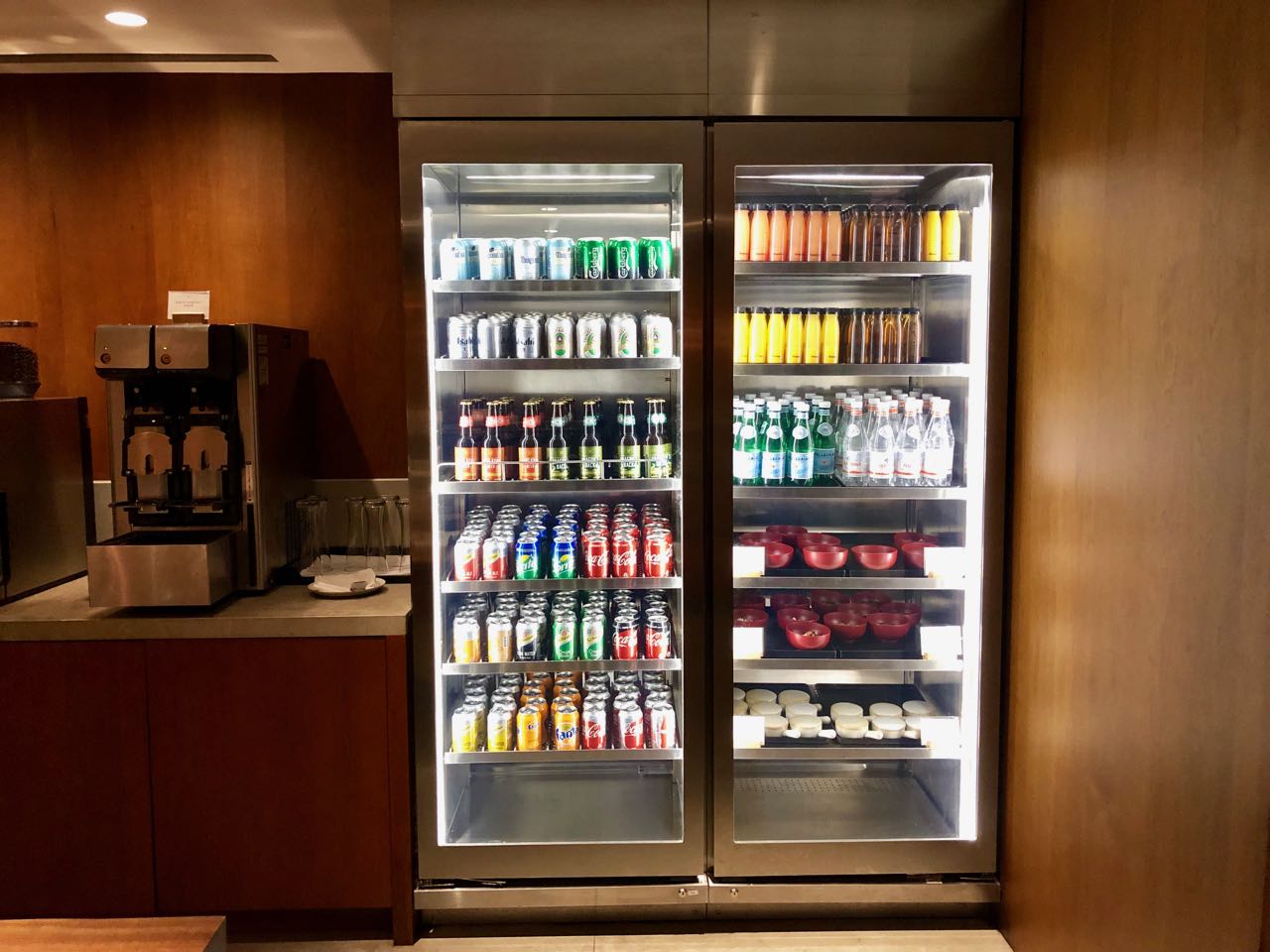 Amenities
A unique feature of this lounge is the eight day suites, from which you can work or catch up on some sleep. Make sure to book in for one of these at The Retreat desk in the long lobby as they can be occupied.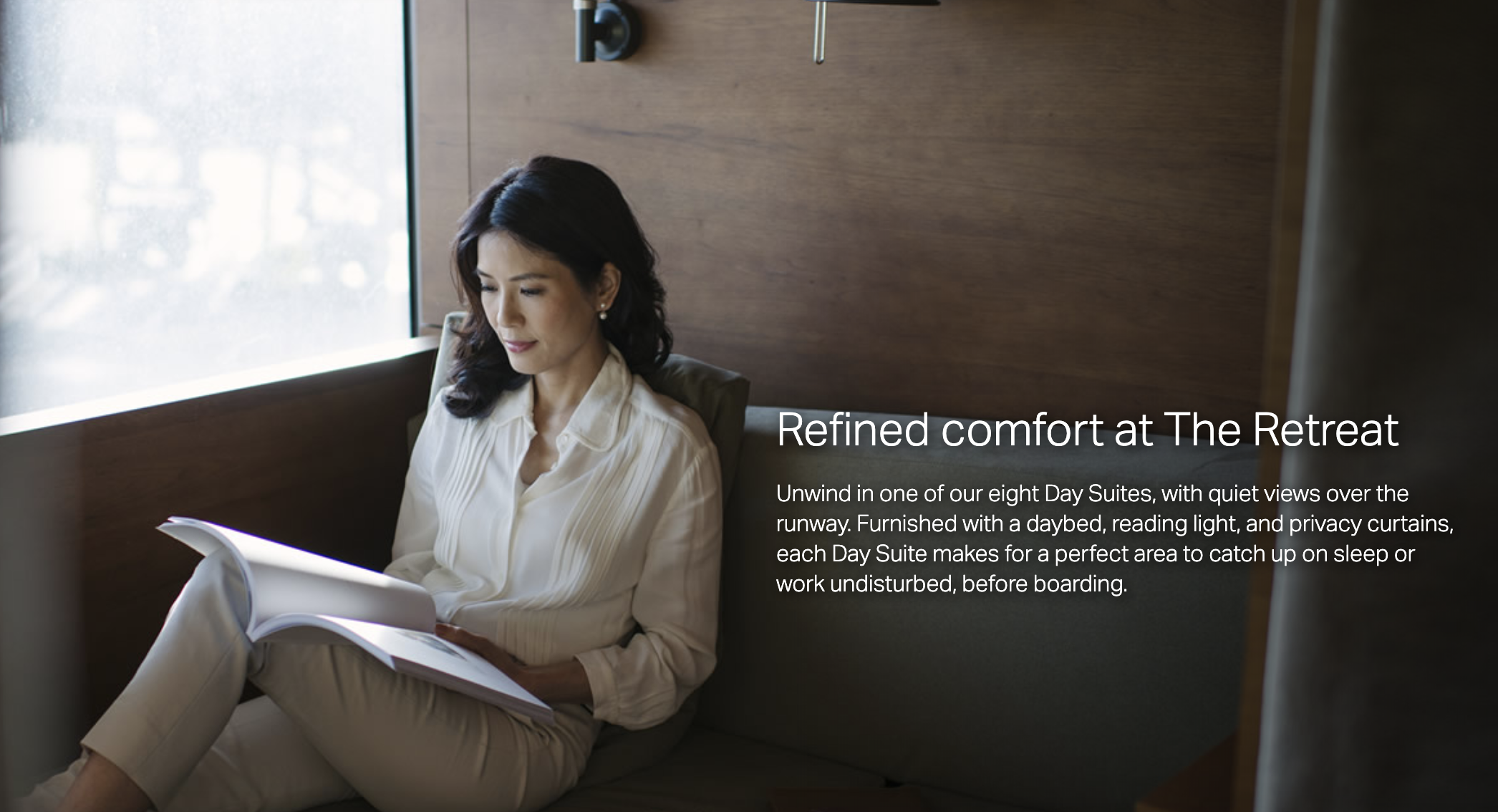 There are also 14 shower suites, decorated in old, wooden style.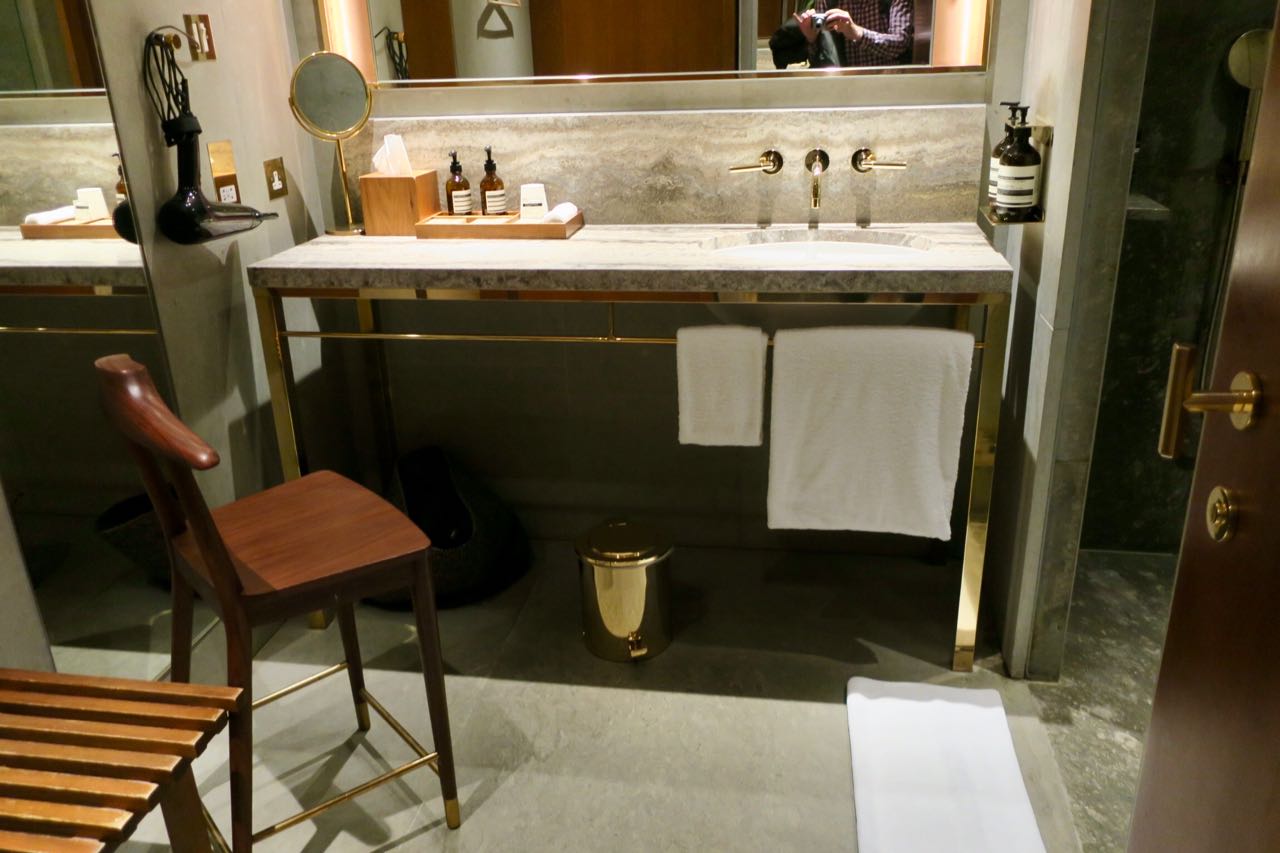 The water pressure was good but the temperature was lacking.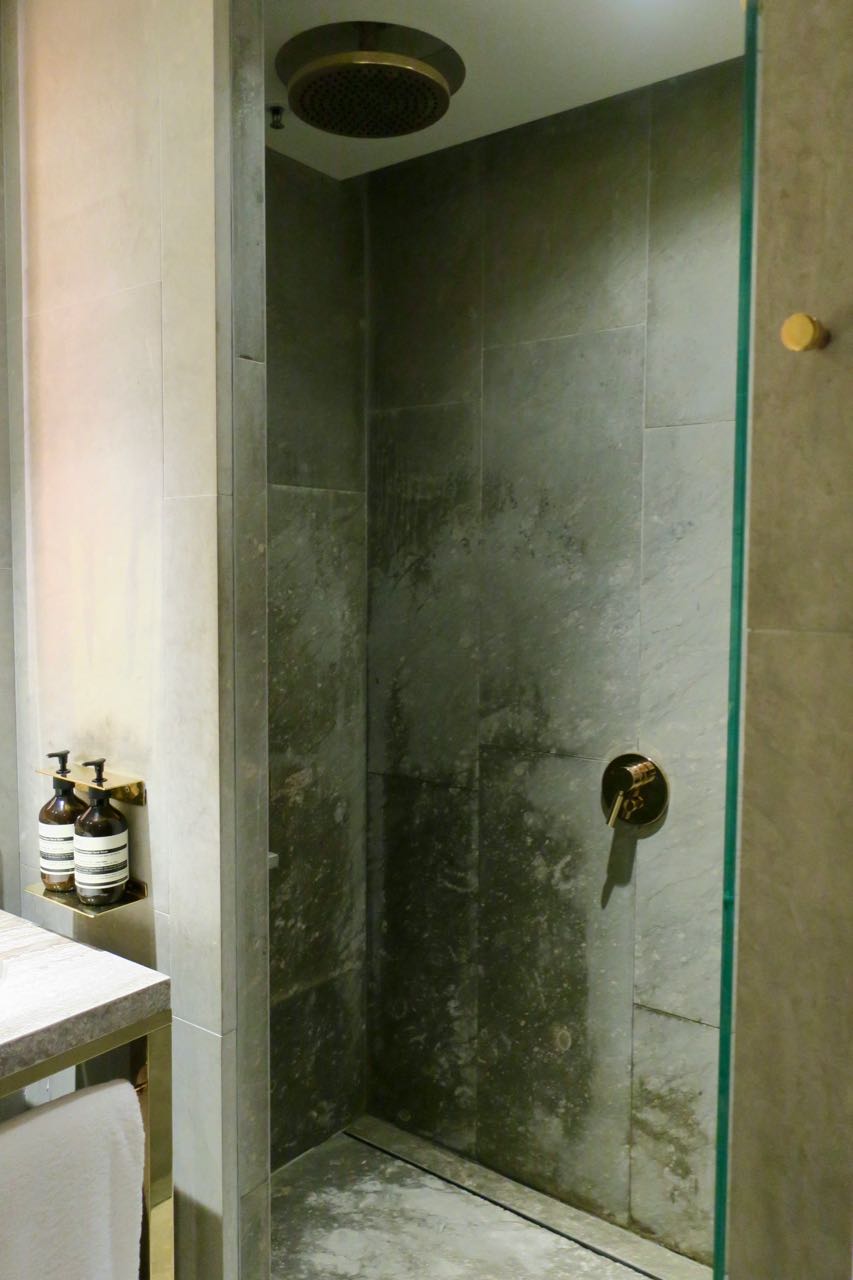 A nice offering is a complimentary 15-minute massage or eye treatment.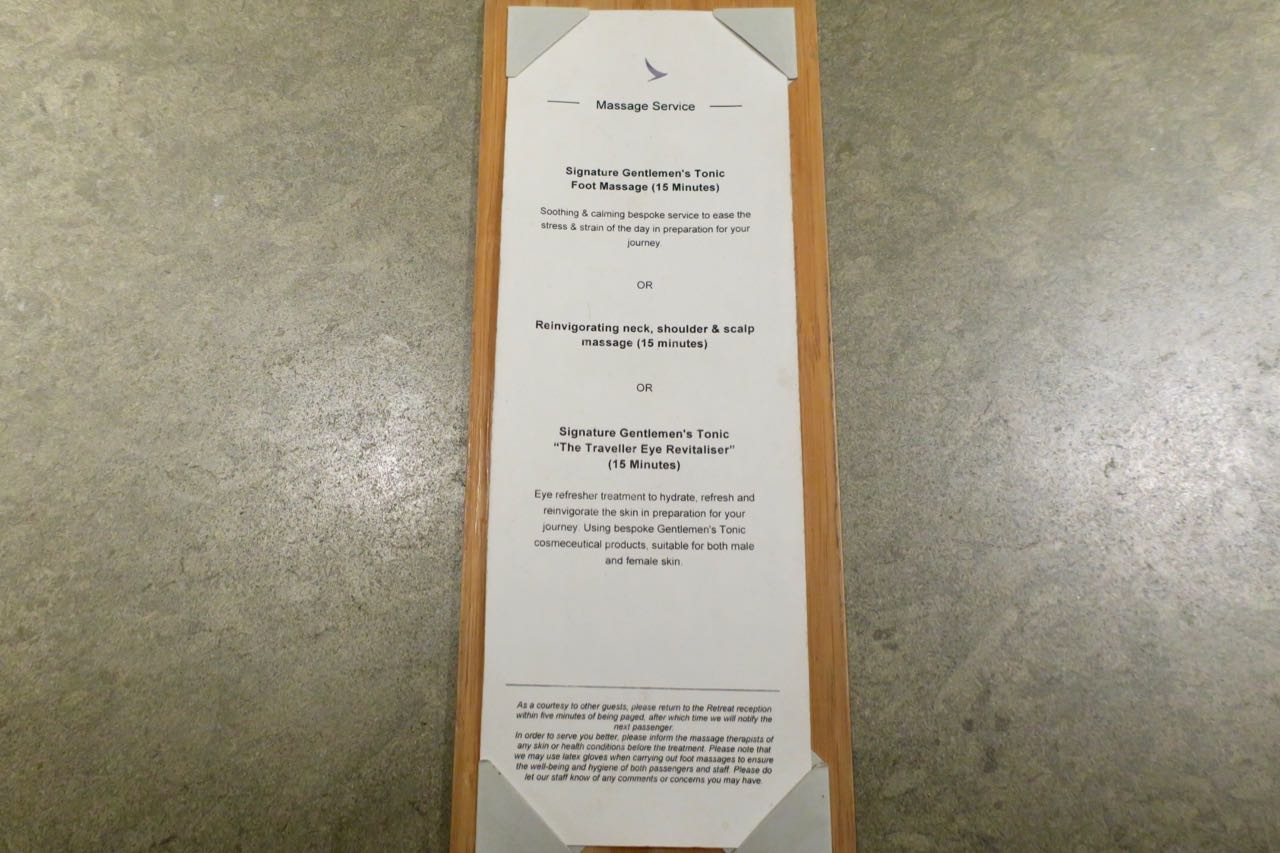 The wifi was strong at 65/55 Mbps download/upload speeds.
If you're looking to stretch out, then you can check out the yoga space in the Business Class lounge next door.
Lounge access options
By class of travel: First Class passengers departing on Cathay Pacific, Cathay Dragon or a oneworld airline
By airline frequent flyer status: Marco Polo Diamond and above travelling in any cabin on Cathay Pacific, Cathay Dragon or a oneworld airline
By airline partner frequent flyer status: Qantas Platinum or Platinum One travelling in any cabin on Cathay Pacific, Cathay Dragon or a oneworld airline
By alliance frequent flyer status: oneworld Emerald travelling in any cabin on Cathay Pacific, Cathay Dragon or a oneworld airline
Related reviews
Summing up: our take
I expected to be blown away by this lounge but I wasn't. Could it be because I so enjoyed The Pier Business Class Lounge the month before?
To me, this facility lacks the 'wow' factor that some other flagship First Class lounges have, like the separate terminal for Lufthansa First Class passengers in Frankfurt, or the fine dining in the Qantas International First Lounges in Sydney and Melbourne.
Having said that, this is a very solid lounge option for Cathay Pacific and oneworld First Class passengers departing from Hong Kong.
What is great
Day suites to relax—if they're not booked out
Refined style
Comfortable seating
Very tranquil space
Helpful staff
Lots of food options
Excellent bar
Fast wifi
Lots of reading material
What is not great
No children's area
No outdoor area
Dim lighting
Poor water temperature
Which Cathay Pacific First Class lounge should you choose? Let us help.
Supplementary images courtesy Cathay Pacific.
Cathay Pacific The Pier First Class Lounge overview
was last modified:
May 18th, 2022
by