For travellers from a lot of other countries, Emirates' Skywards frequent flyer program represents good value. This is due to their wide network reach and the lack of partnerships with most other frequent flyer programs and airlines for redemption.
In Australia, we're luckier because we have Qantas Frequent Flyer, which is a partner program and allows for redemptions on Emirates.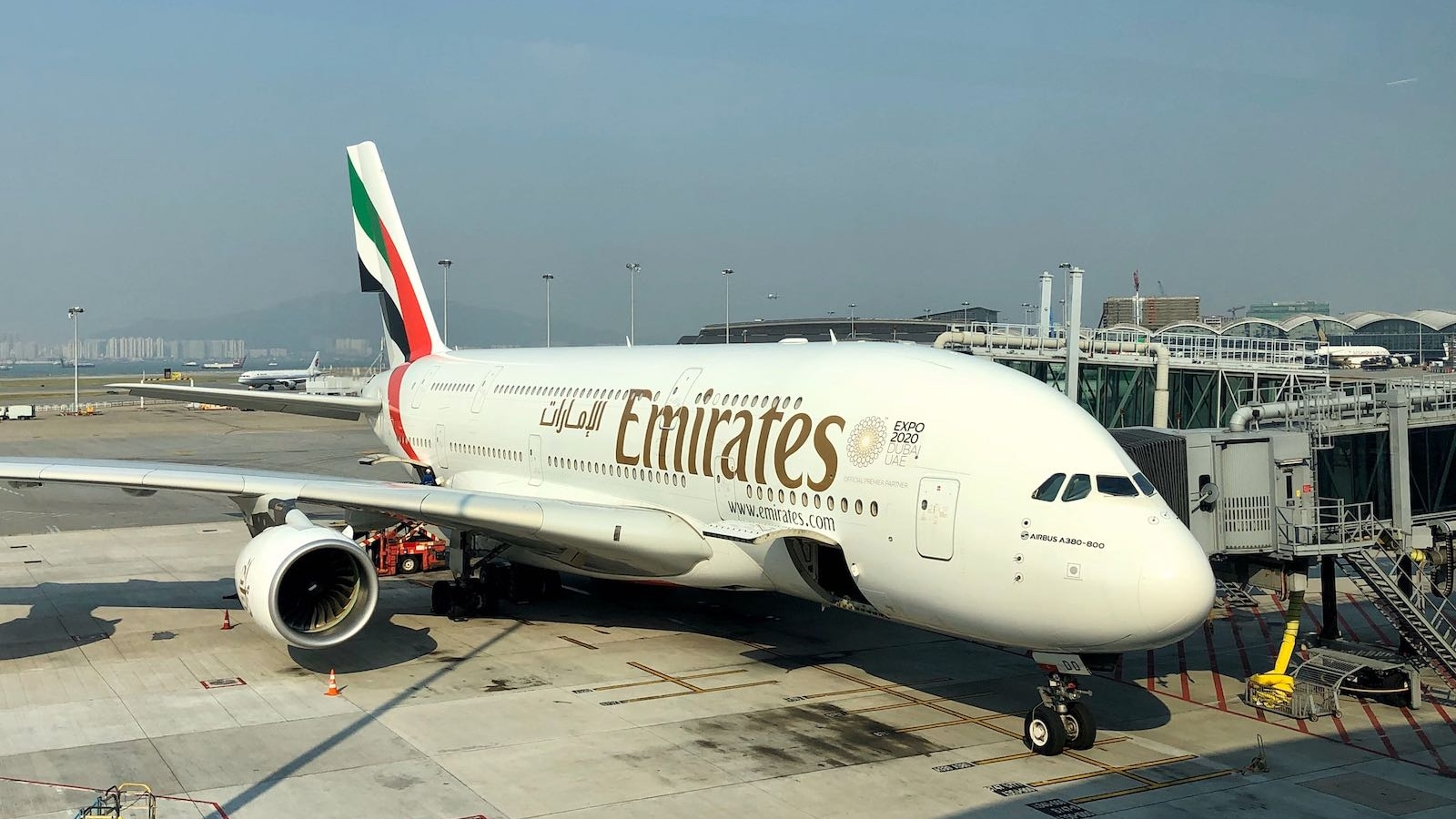 However, you may find yourself with access to Skywards miles, the primary ways being through:
So, not to be ignored, here are our 7 best ways to use your Skywards miles balance.
1. Fly to New Zealand in Emirates First Class for 54,000 miles one-way
We've written extensively about both the fantastic First and Business Class product that Emirates install on their Airbus A380 aircraft. You will find these products offered on Emirates' fifth-freedom route, which is currently between Sydney and Christchurch.
Qantas charges 62,200 points for this redemption, so you'd be saving over 8,000 points by booking with Skywards miles instead.
To start off, you'll get access to Qantas' great International First Lounge in Sydney. Then you'll enjoy a private suite in the air, and an onboard bar and shower.
2. Fly to Southeast Asia in Qantas Business Class for 50,000-60,000 miles one-way
Travellers in Perth can fly direct to Singapore for only 50,000 miles one-way. These flights used to be serviced by the dated 737s but are now more permanently serviced by the newer A330s, with modern Business Suites.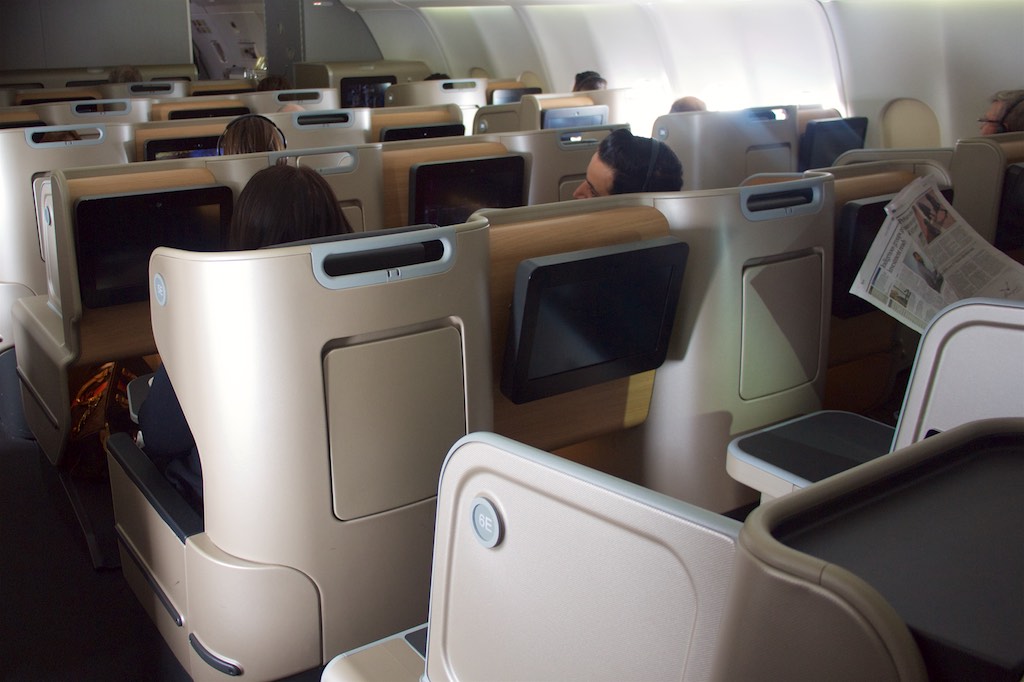 Those on the East Coast also have many flights to Southeast Asia operated by Airbus A330s, offering lie-flat beds and direct aisle access. For 60,000 miles one-way, you can fly direct from Melbourne or Brisbane to Hong Kong, or Sydney to Manila, for example.
3. Fly to Singapore in Emirates Business Class for 120,000 miles return
Emirates really does service Australia well. Not only does it have nonstop flights to Dubai from our five major airports but also flights between Melbourne and Singapore (which then continue onto Dubai).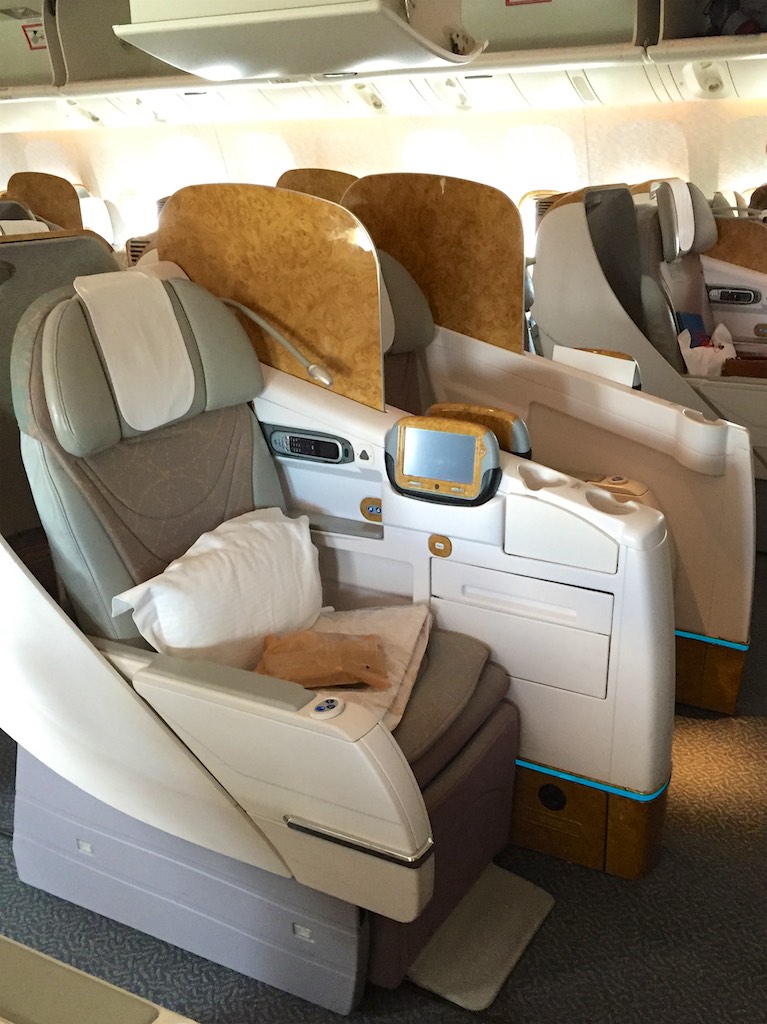 For 120,000 miles, you can fly return to the Lion City in Business Class. Whilst the 777 seat is not the best one out there, you'll still enjoy access to the Emirates and Qantas lounges in Melbourne and Singapore before your flight. Plus, the customer service and food on Emirates are usually of a high standard.
4. Fly to Tokyo in Japan Airlines Business Class for 85,000 miles return
Japan Airlines has one of the best reputations for customer service of all of the airlines in the world. Plus, their Apex Suite on flights from Sydney and Melbourne is the second-best Business Class seat flying from Australia.
You can take the nonstop flight to Tokyo in Business Class for 85,000 miles return. Or take advantage of a free stopover and fly onto Hawaii or Moscow for 125,000 miles; or the rest of the US, including New York, San Francisco or Boston, for 145,000 miles.
5. Fly to the US in Korean Air Business Class for 165,000 miles return
Korean Air services Sydney and Brisbane. It has the most extensive network throughout North America of any Asian carrier, including cities like Seattle, Atlanta and Dallas/Fort Worth.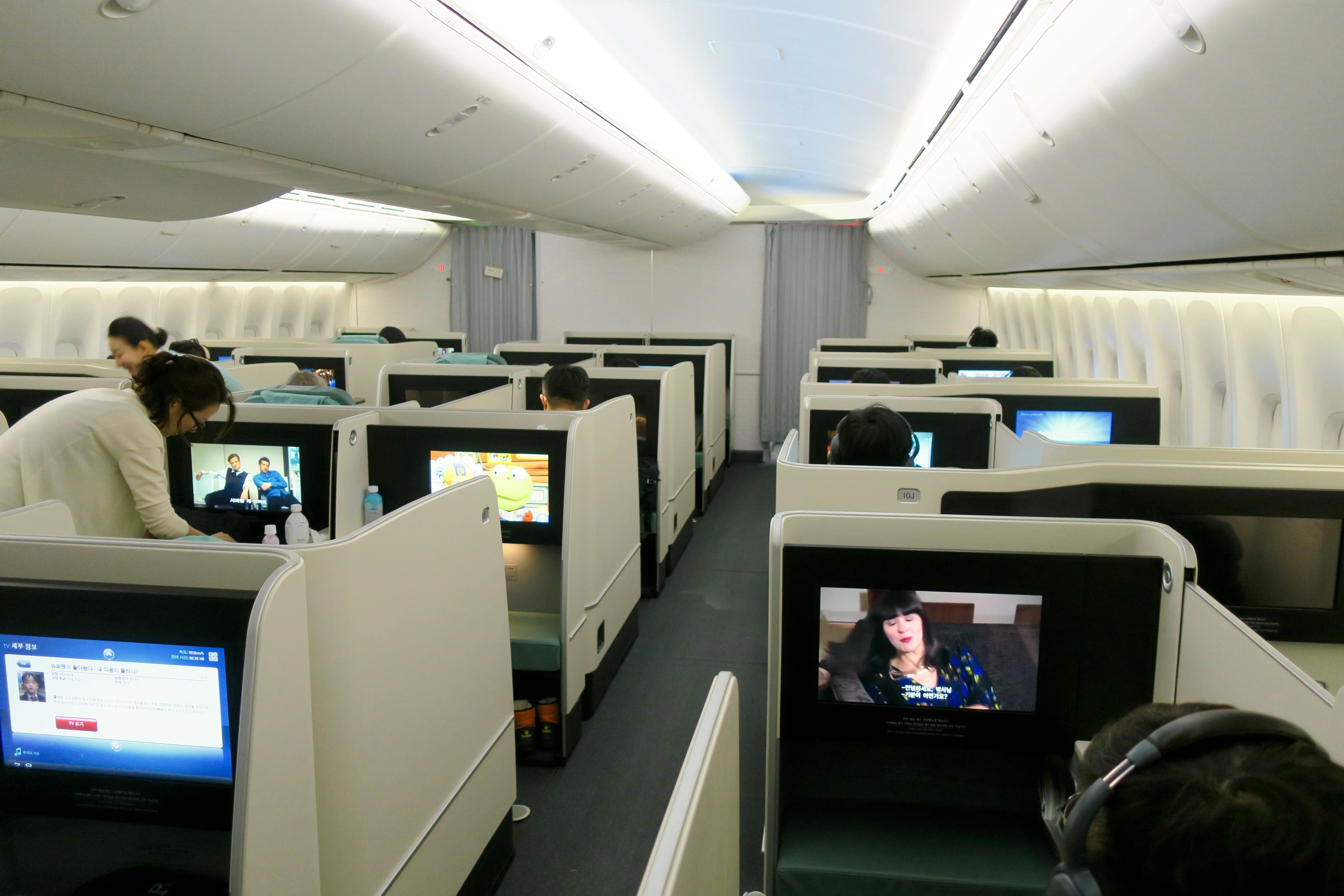 I was pretty impressed by their First Class product on a flight from Sydney to San Francisco via Seoul. However, do make sure you check SeatGuru to see what kind of aircraft and seat you may be flying on, as the quality between aircraft does differ.
6. Fly between Europe and the US in TAP Portugal Business Class for 140,000-160,000 miles return
Over the past few years, Star Alliance airline TAP Portugal has been quietly upgrading its Transatlantic fleet to feature lie-flat seats with direct aisle access.
TAP has a pretty good network out of its Lisbon hub throughout the Iberian Peninsula, Western Europe, West Africa and across to New York, Boston and Miami.
Whilst the requirement to redeem a return ticket is onerous, if you do find yourself having to cross the pond in both directions, this may be a good option for you.
7. Donate miles to charity
The Emirates Airline Foundation accepts donations of miles. This might be an attractive option for you if you have miles expiring and do not have another use for them.
Important limitations
Skywards redemptions on partner airlines can be hard work!
Online redemptions are only possible for select partners, like Qantas
For all others, you need to fill out a request form online and wait for the customer service team to call you. There are reports of this not happening, so it is best to be proactive by calling 1300 303 777 (open 24/7)
Only return flights are available for redemption on most partners, including Japan Airlines. However, one-way redemptions are allowed on Qantas and Jetstar
How to earn Skywards miles in Australia
The Emirates Citi World Mastercard is the only direct-earn card in the Australian market for Emirates Skywards. You'll earn at least 1 Skywards mile for every $ spent and more for spend overseas and on Emirates flights. It is a card that is most appropriate for those who spend heavily on bookings directly with Emirates.
American Express Membership Rewards points-earning cards such as the Platinum Charge and Explorer can transfer points at a rate of 1 Membership Rewards point to 0.5 Skywards mile.
If you're a holder of the Citi Prestige card, you can transfer your points at the less-attractive rate of 1 Citi Rewards point to 0.4 Skywards miles.
Finally, you can transfer Marriott Bonvoy points to Skywards at a ratio of 3:1. You'll get a 5,000 Skywards mile bonus for each transfer of 60,000 Marriott Bonvoy points.
Summing up: best uses of Emirates Skywards miles
As you can probably tell, Skywards doesn't offer many good-value redemption options or an easy way to redeem on partner airlines.
However, the best use of Emirates Skywards miles for travellers in Australia tend to be Emirates, Qantas and Japan Airlines Business and First Class flights within Australia, New Zealand and Asia.
If you haven't already joined Skywards, you can do so for free here. If your Skywards balance is about to expire, check out this post for ideas on what to do with your miles.
Supplementary images courtesy respective airlines.
---
Looking for more inspiration for how to spend your hard-earned frequent flyer points?
Here is a comprehensive list of all of our
Best Uses of Points
guides. There may be some overlap but each guide has its own twist.
Qantas Frequent Flyer
Velocity Frequent Flyer
American Express Membership Rewards
Asia Miles
KrisFlyer
Etihad Guest
Emirates Skywards
Woolworths Rewards
7 of the best uses of Emirates Skywards miles
was last modified:
December 17th, 2021
by
This content contains affiliate links from which Point Hacks may earn commissions from transactions generated from new customers, bookings and general enquiries. Find out more here.
7 of the best uses of Emirates Skywards miles
was last modified:
December 17th, 2021
by