For many overseas travellers, Emirates' Skywards frequent flyer program is a popular pick. Emirates flies just about anywhere you need to be and has a great range of partners such as Qantas and Japan Airlines.
In Australia, most of us probably collect Qantas Points over Emirates Skywards Miles. But you can still earn Skywards Miles from a particular credit card, or through transfer partners. Other ways to bulk up your Skywards balance include:
Note that Emirates recently increased its carrier charges on award flights. The airline tells us this is a temporary measure due to the cost of fuel. Hopefully, we'll see these charges go down later in the year. But the miles needed for awards remains the same.
So if you have Skywards Miles and you're ready to spread your wings, here are six ways to do so from Australia and further abroad.
1. New Zealand in Emirates First Class for 54,000 Miles
NOTE: This reward is not available for booking at the time of writing. But we expect it will return soon once Emirates finalises its schedule to New Zealand in December 2022.
We've written extensively about both the fantastic First Class and Business Class product that Emirates has on its Airbus A380 aircraft. Emirates flies a few interesting 'fifth-freedom' routes that you can book with miles – including between Sydney and Christchurch. Fly in Business for 36,000 Miles, or why not splurge on First Class for 54,000 Miles.
Sure, it's a short flight. But if you want a taste of First Class, this will whet your appetite. Qantas charges 62,200 points for this flight, so you'd be better off with Skywards Miles instead.
To kick off your luxurious jaunt, you'll get access to Qantas' great International First Lounge in Sydney. Then you'll enjoy a private suite in the air, and an onboard bar and shower.
2. Southeast Asia in Qantas Business Class for 52,000-64,000 Miles
Travellers in Perth can fly direct to Singapore for only 52,000 Miles one-way. These flights are now permanently serviced by the Airbus A330-200s, with modern Business Suites.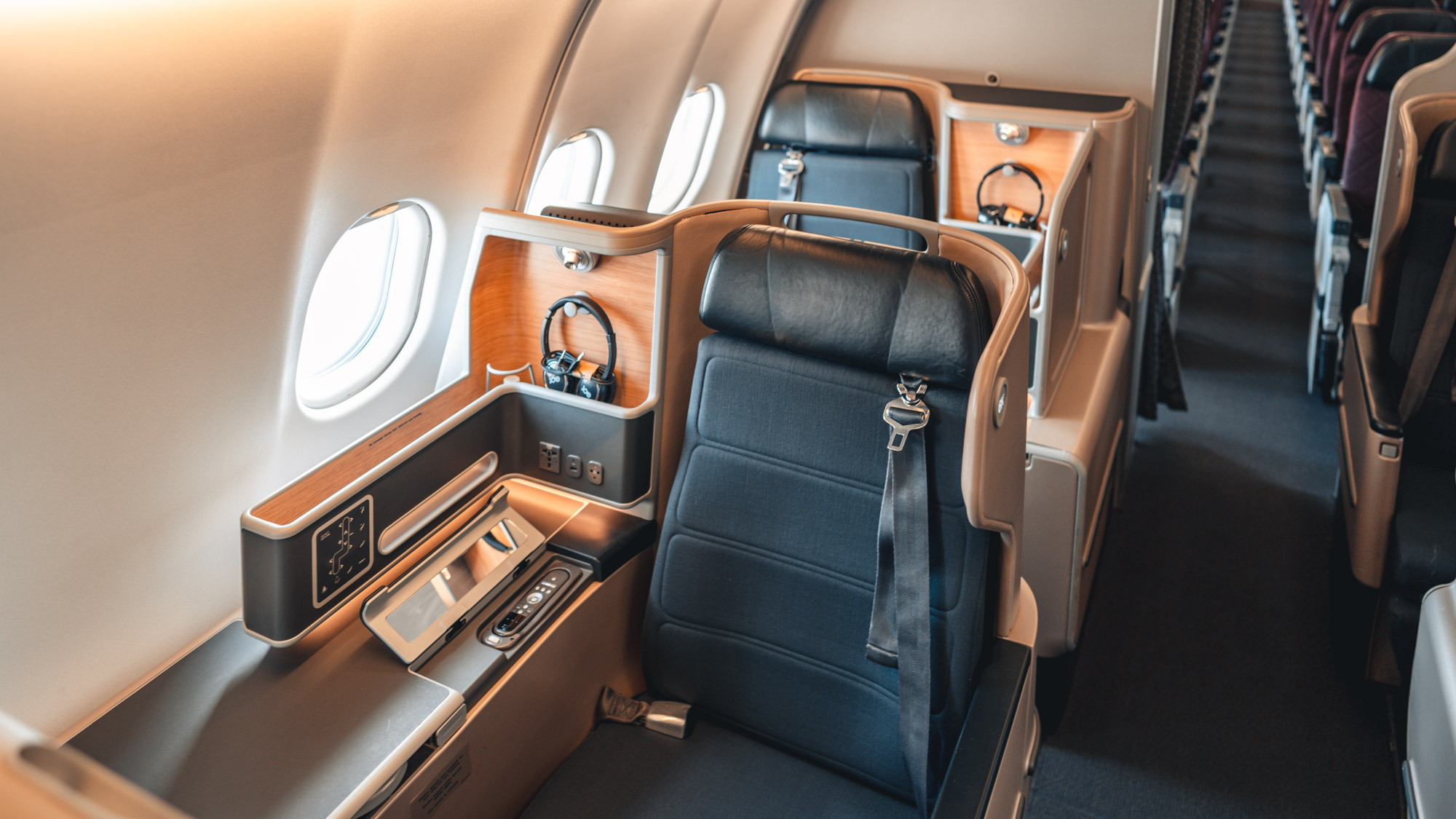 Those on the East Coast also have many flights to Southeast Asia operated by similar Airbus A330s, offering lie-flat beds and direct aisle access. For 64,000 Miles one-way, you can fly direct from Melbourne or Brisbane to Hong Kong, or Sydney to Manila, for example. Taxes are approximately AU$250 per person, each way.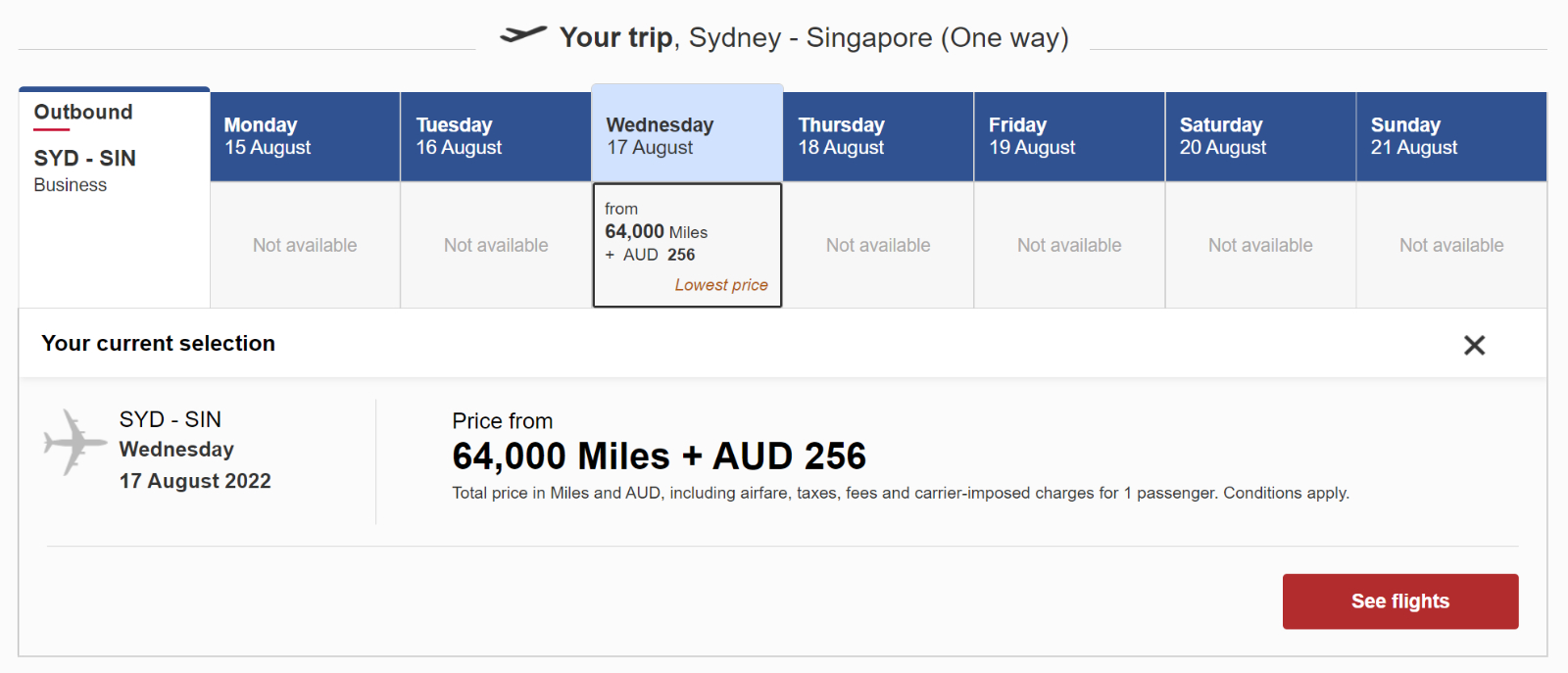 Although Qantas is still ramping up its Airbus A380 First, you could later snag a seat with Skywards Miles. Sydney-Singapore in First will set you back 96,000 Miles. And if you go all the way to London, that's a reasonable 180,000 Skywards Miles in First Class.
See the Qantas partner award table →
3. Qantas domestic east-west Business Class for 40,000 Miles
Want that sweet Airbus A330 Business Class experience on a shorter domestic flight? Book those flights on Qantas with Skywards Miles for 40,000 Miles one-way. The cost is a bit steep, but it's probably better value than flying a short sector (such as Sydney-Melbourne) for 20,000 Miles in Business.
At least you'll get a lie-flat bed as you cruise over the Nullabor to or from Perth.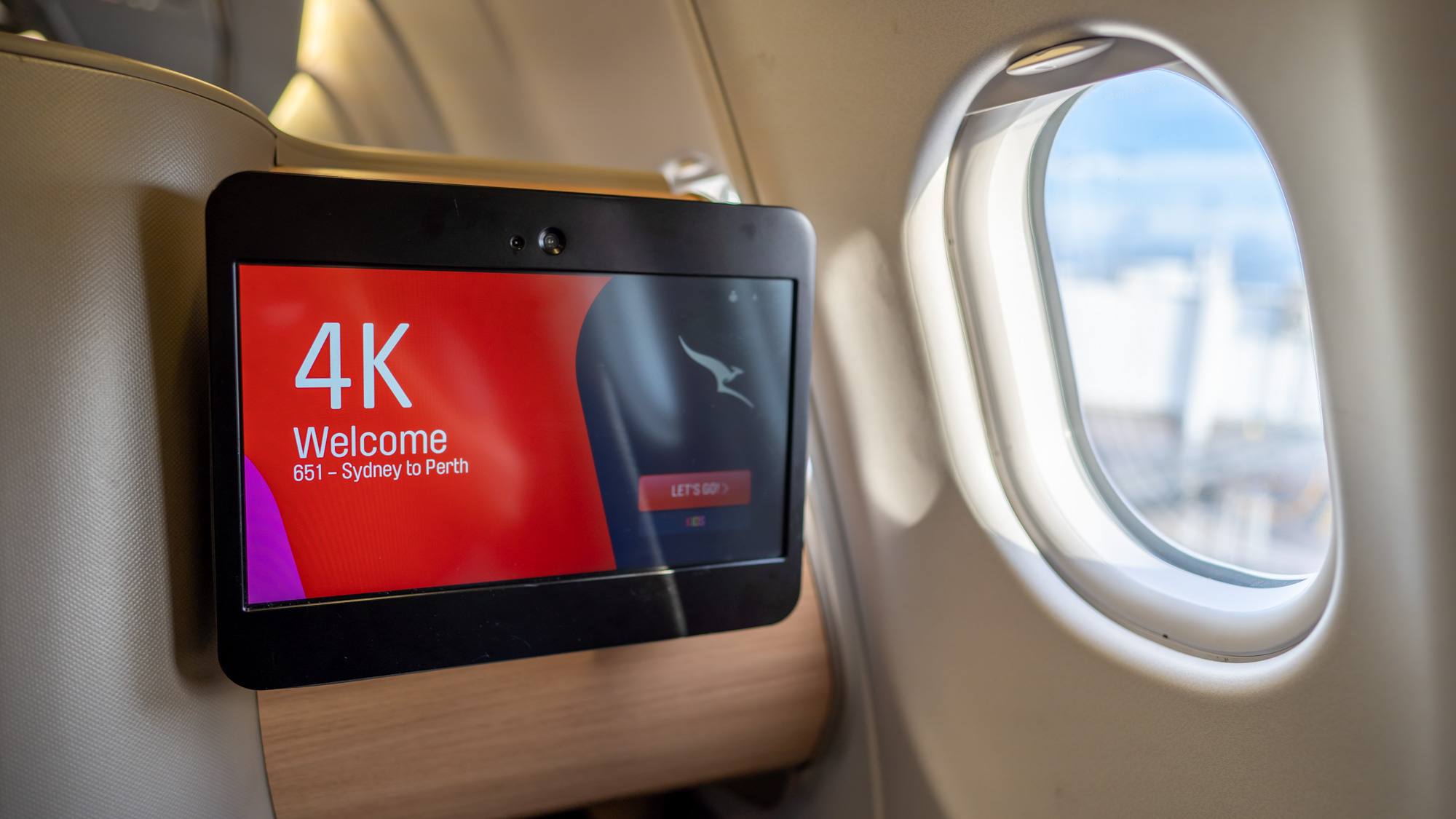 Taxes on these shorter routes are only around AU$40 per person, each way. Be sure to select flights that say 'A330', not '737'. Otherwise, you'll swap that flatbed suite for a standard recliner.
See the Qantas partner award table →
4. Tokyo in Japan Airlines Business Class for 76,000 Miles one-way
Japan Airlines has one of the best reputations for customer service of all of the airlines in the world. Plus, the Apex Suite on flights from Sydney and Melbourne is a great Business Class seat flying from Australia. You can take the nonstop flight from Sydney to Tokyo in Business Class for 76,000 Miles one-way, or 152,000 Miles return. From Melbourne, the price increases to 88,000 miles one-way.
Unfortunately, the Emirates website states "miles needed as stated is for direct flights only. Where no direct service is operated two or more rewards may be required."
That means if you want to head further afield to Europe or the USA with transit in Tokyo, expect to part with more miles over two rewards. For example, Melbourne-Tokyo-Frankfurt may price at 176,000 miles instead of 120,000 miles.
You may need to call Emirates to book this award. See the Japan Airlines partner award table →
Ad – Scroll down to continue reading.Minimum spend, terms & conditions apply.
5. USA in Korean Air Business Class for 120,000 Miles
Korean Air services Sydney and Brisbane. You might not normally consider booking a reward with them, but they actually have a very extensive network throughout North America. From Seoul, connect to cities including Seattle, Atlanta and Dallas/Fort Worth.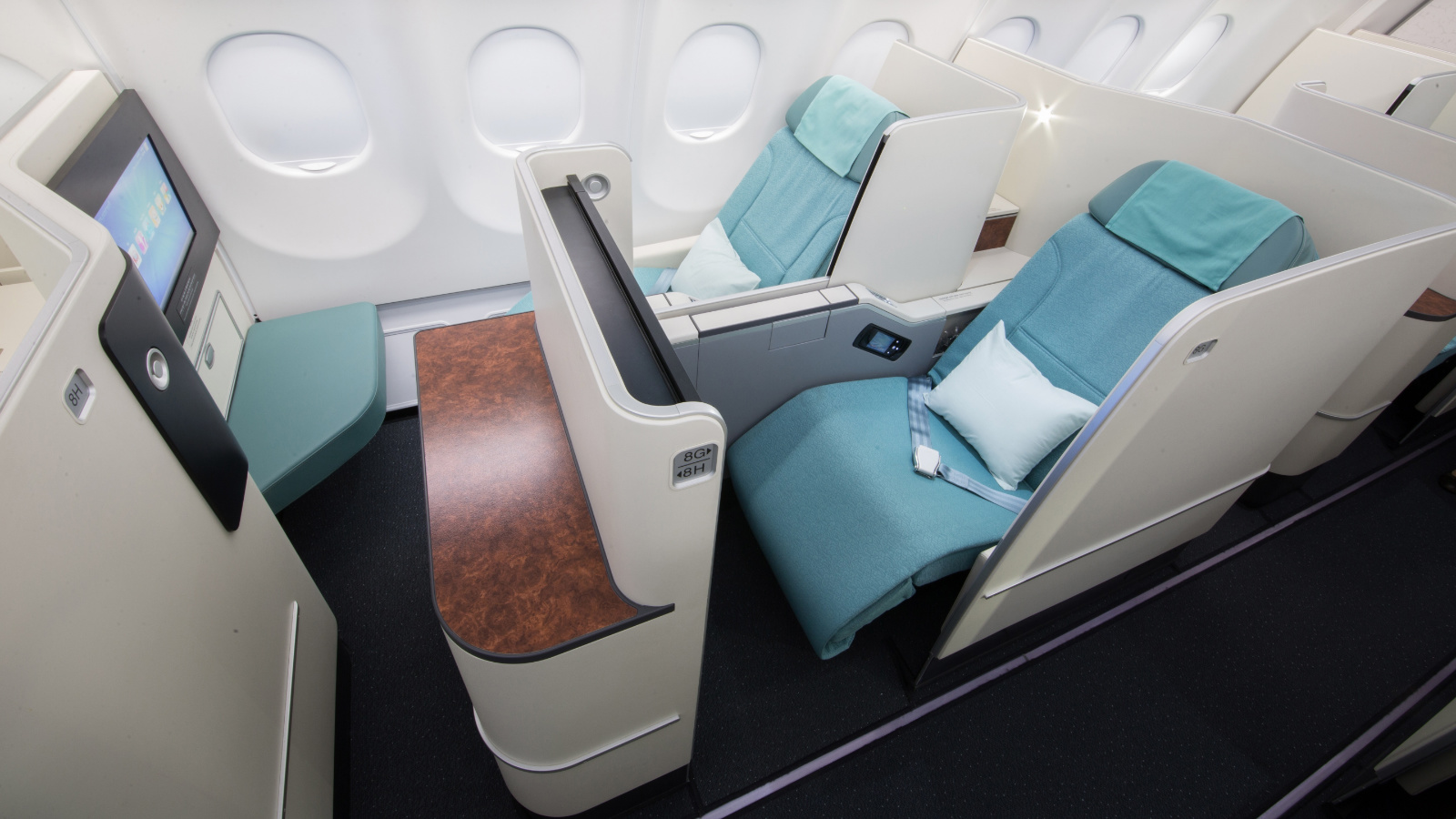 If you're on an Airbus A330-300 from Australia, you'll find the Business Class experience to be very similar to Japan Airlines, as above. In fact, the pricing is similar as well – you'll need 76,000 Miles to fly from Brisbane or 88,000 Miles from Sydney to Seoul.
But be prepared to pay for another reward if you want to venture further out to Europe or the US.
You may need to call Emirates to book this award. See the Korean Air partner award table →
6. Fly between Europe and the US in TAP Portugal Business Class for 128,000 Miles return
Over the past few years, Star Alliance airline TAP Portugal has been quietly upgrading its transatlantic fleet to feature lie-flat seats with direct aisle access.
TAP has a pretty good network out of its Lisbon hub throughout the Iberian Peninsula, Western Europe, West Africa and across to New York, Boston and Miami.
See the TAP Portugal partner award table →
Bonus: donate Miles to a charity
Have some Miles, but not enough to spend on a flight? Why not consider donating them to the Emirates Airline Foundation. This might be an attractive option for you if you have Miles expiring and don't have another use for them. Plus, you'll help out someone in need.
Important tips for booking with Skywards Miles
Skywards redemptions on partner airlines can be hard work!
Online redemptions are only possible for select partners, like Qantas. Emirates' website states that Japan Airlines and Korean Air should be possible online as well, but we're having issues getting it to work.
For all others, you need to fill out a request form online and wait for the customer service team to call you. There are reports of this not happening, so it is best to be proactive by calling 1300 303 777 (open 24/7).
How to earn Skywards Miles in Australia
The Emirates Citi World Mastercard is the only direct-earn card in the Australian market for Emirates Skywards. You'll earn at least 1 Skywards Mile for every dollar spent and more for spending overseas and on Emirates flights. It's a card that's great for those who spend heavily on bookings with Emirates.
American Express Membership Rewards points-earning cards such as the Platinum Charge and Explorer Cards can transfer points at a rate of 1 Membership Rewards point to 0.5 Skywards Miles.
And if you're a holder of the Citi Prestige card, you can transfer your points at the less-attractive rate of 1 Citi Rewards point to 0.4 Skywards Miles.
Finally, you can transfer Marriott Bonvoy points to Skywards at a ratio of 3:1. You'll get a 5,000 Skywards Mile bonus for each transfer of 60,000 Marriott Bonvoy points.
Summing up: best uses of Emirates Skywards Miles
The best use of Emirates Skywards Miles for travellers in Australia tend to be Emirates, Qantas and Japan Airlines Business and First Class flights within Australia, New Zealand and Asia. Be sure to book direct flights where possible on partner airlines, as multiple legs may be charged separately.
If you haven't already joined Skywards, you can do so for free here. If your Skywards balance is about to expire, check out this post for ideas on what to do with your Miles.
Supplementary images courtesy of respective airlines.
This content contains affiliate links from which Point Hacks may earn commissions from transactions generated from new customers, bookings and general enquiries. Find out more here.
Six globe-trotting uses of Emirates Skywards Miles
was last modified:
May 31st, 2022
by