This lounge is very impressive, with a stylish design, delicious complimentary food and drink offerings worthy of a high-quality restaurant, great customer service and a relaxed atmosphere.
As well as reviewing Virgin America First Class on a flight from San Francisco to Austin, I purchased the day pass to try out this lounge before my flight. Note that Virgin America has now merged with Alaska Airlines.
Lounge Location & Opening Hours
This lounge is located before security on Level 5 of the International Terminal, where Virgin Atlantic flights depart from. If you are looking at the terminal straight on from outside, it is on the far left-hand side near Checkpoint A.
If you are checking in for a Virgin America flight in Terminal 2, you can walk either inside or outside Terminal 1 on your way to the lounge. It is a 5-8 minute walk following the signs to the International Terminal. You can also take the free terminal-connecting Airtrain, but it would probably take just as long as or longer than walking.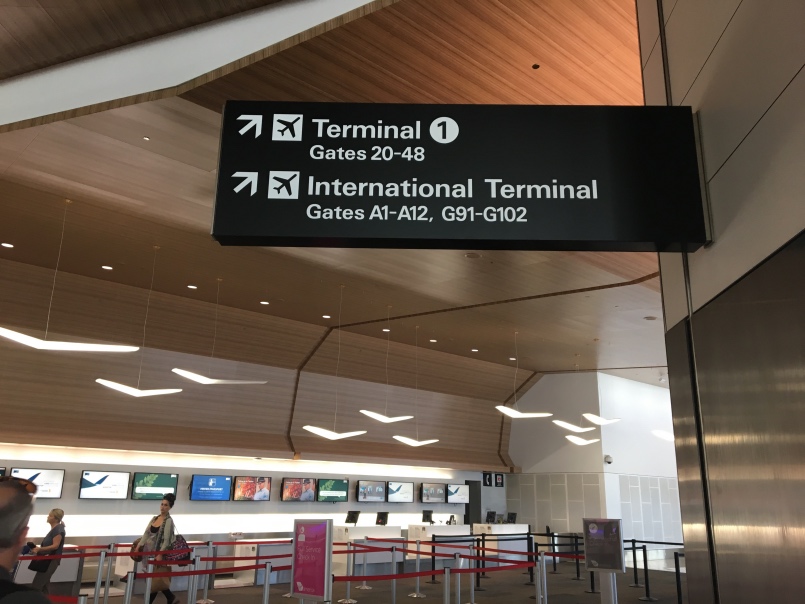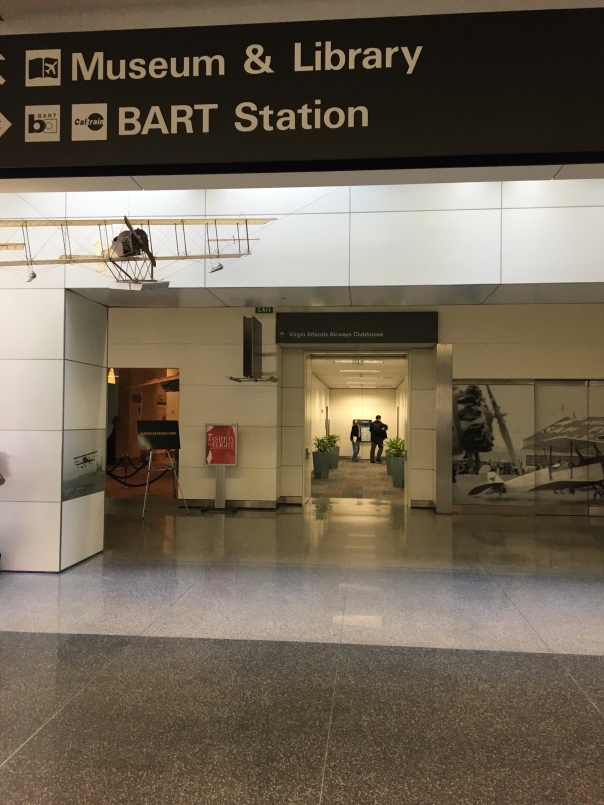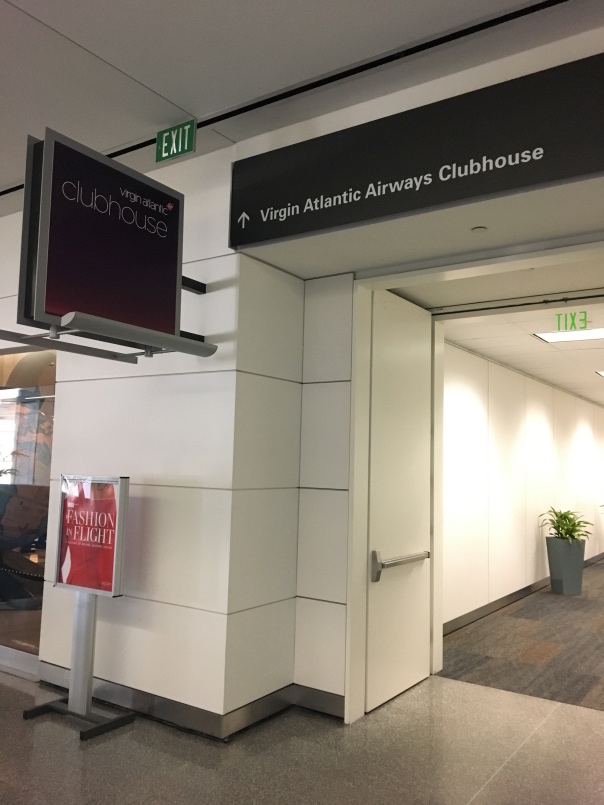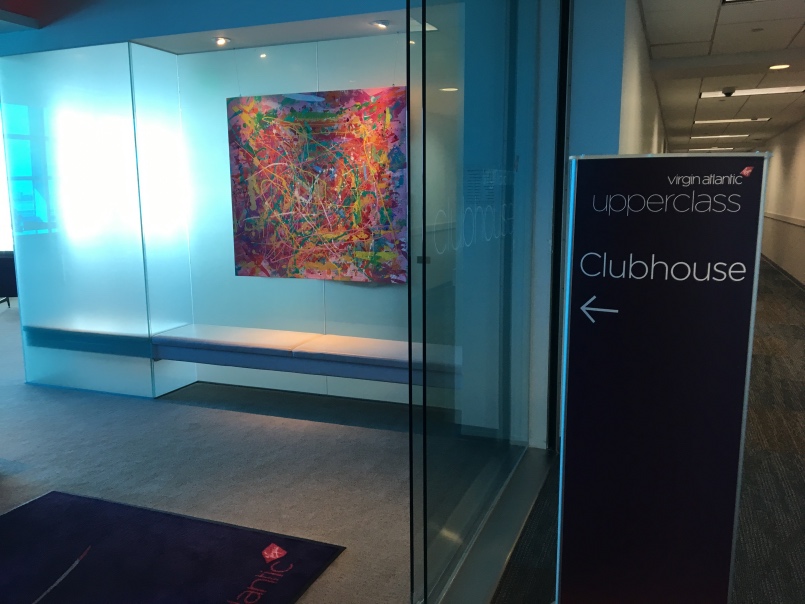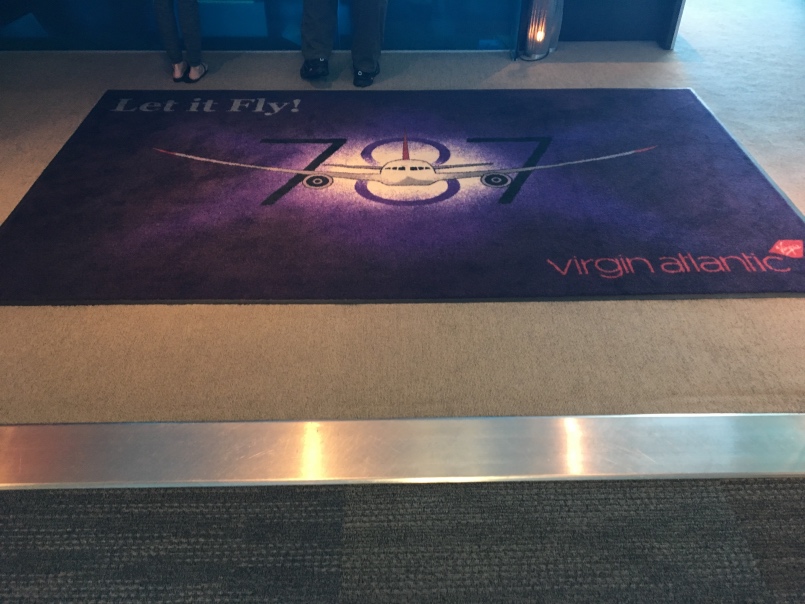 The opening hours are 2pm to 8pm, which caters to Virgin Atlantic's two daily flights to London Heathrow and one daily departure to Manchester.
Lounge Layout
Overall, this lounge is very aesthetically pleasing, with a great amount of lighting, minimal noise, excellent tarmac views and ample space.
When I visited, the lounge was 30% full from the 2pm opening until 4pm.
You can choose from dining or seating areas on both 'wings' of the lounge: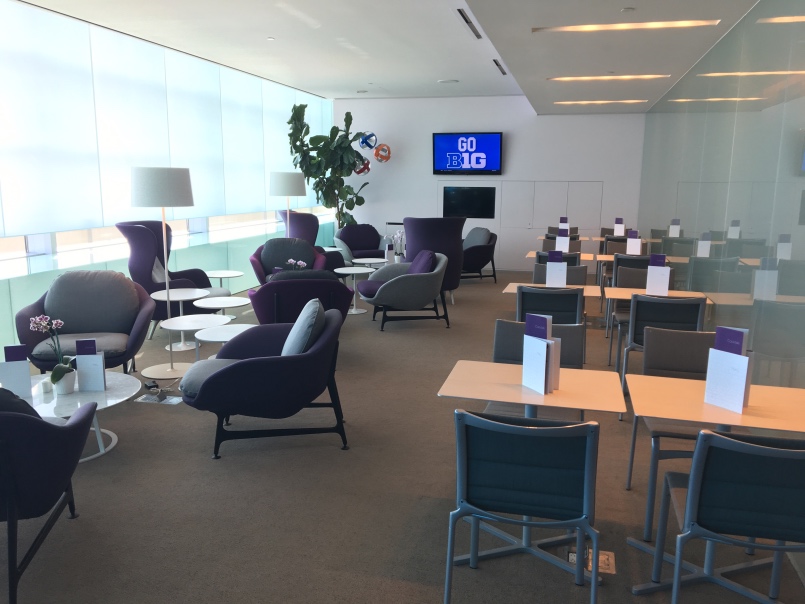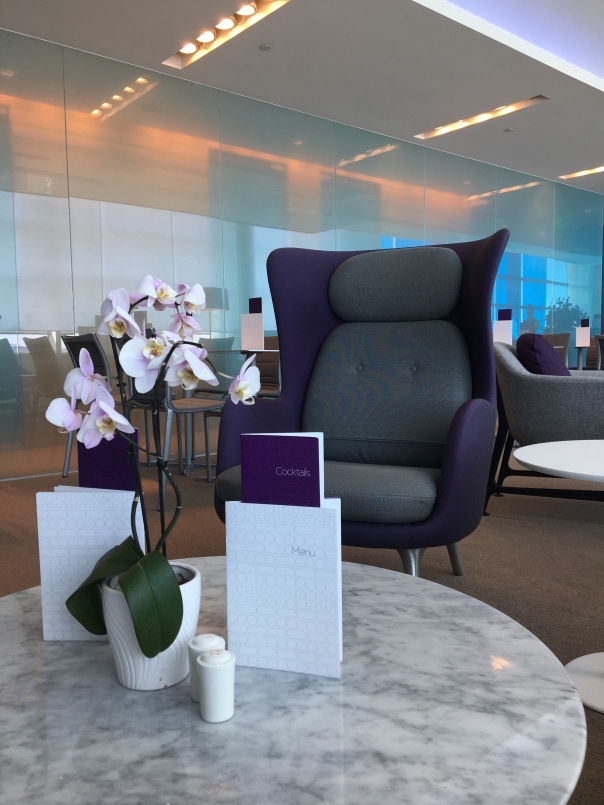 Or you can grab a private seat for one or two overlooking the tarmac: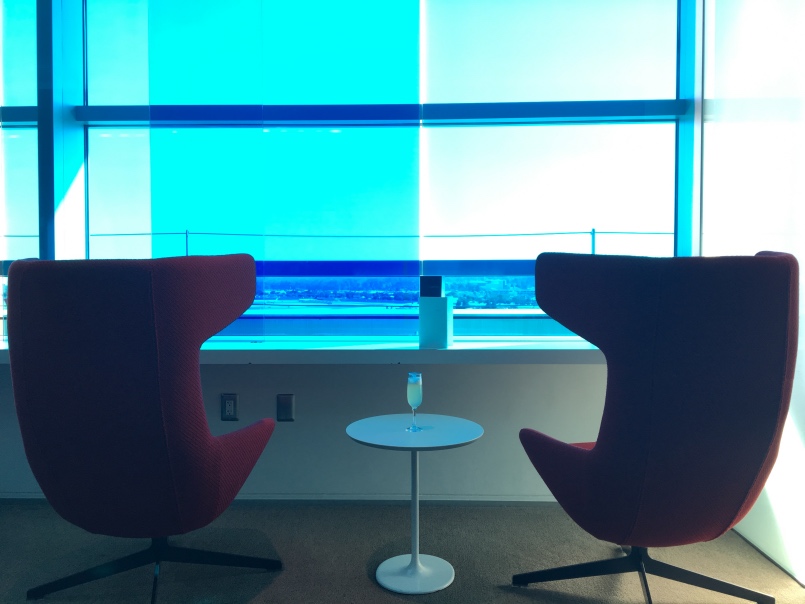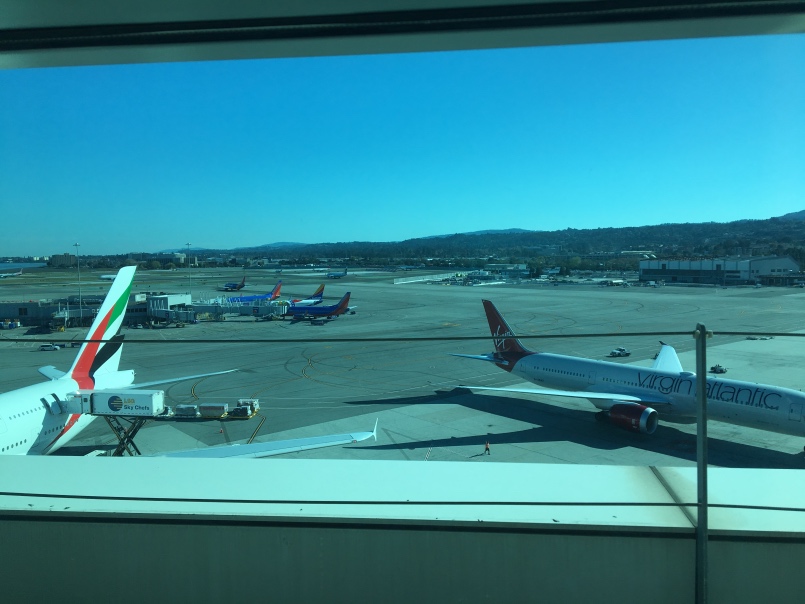 I found there to be ample US power outlets throughout the lounge: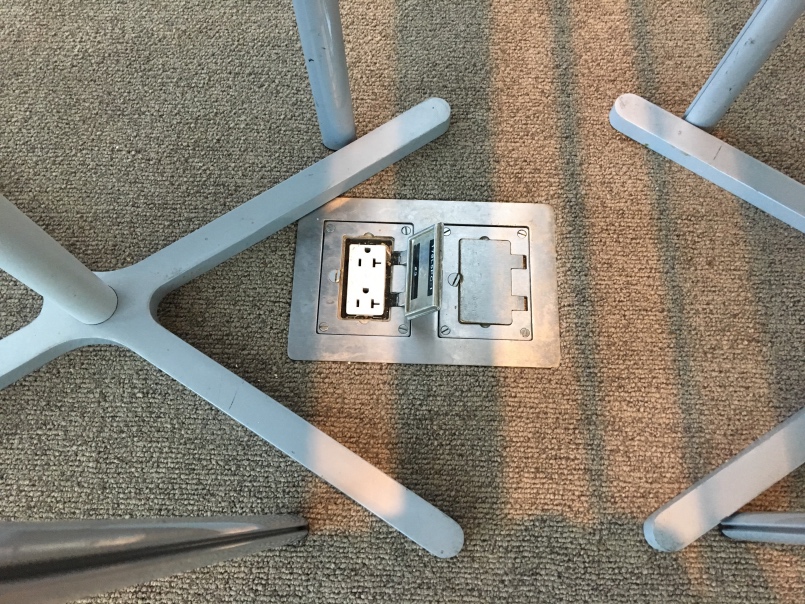 You can also pull up a barstool. The bartender Julian came and introduced himself to me at my dining table and said he had been working there for 11 years.
There is a selection of mainly UK newspapers: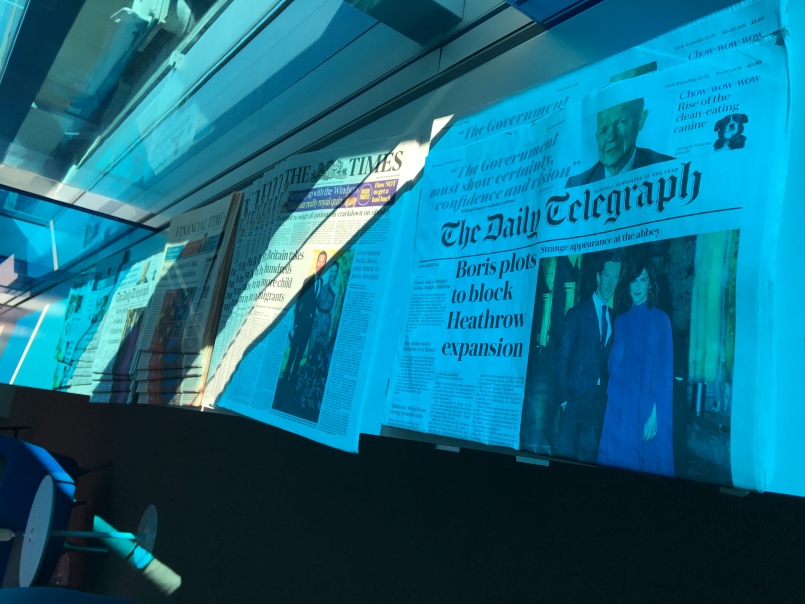 And two computer terminals with a shared printer: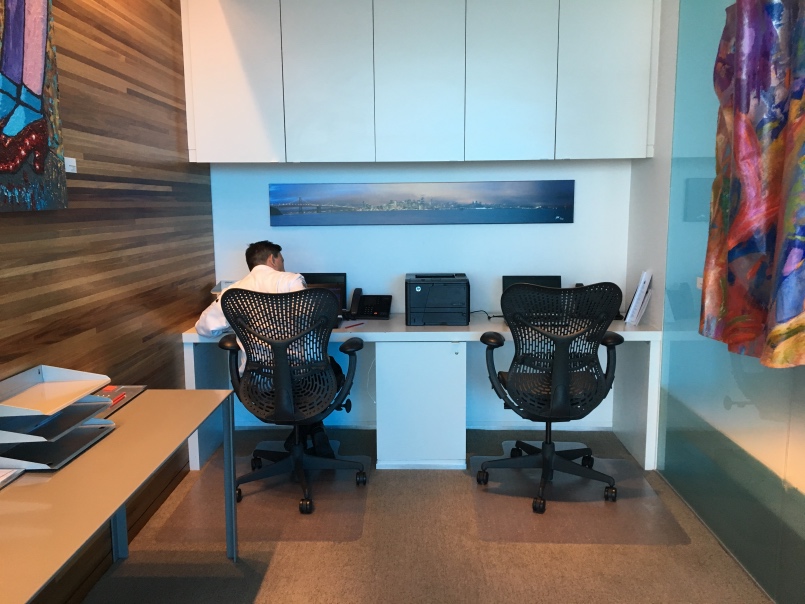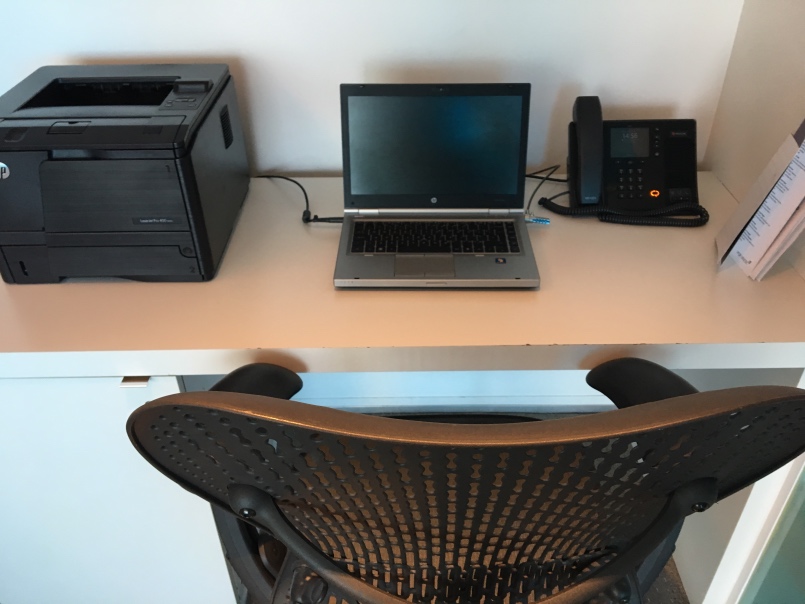 There are two shower suites and one standalone toilet. They are on a first-come-first-served basis.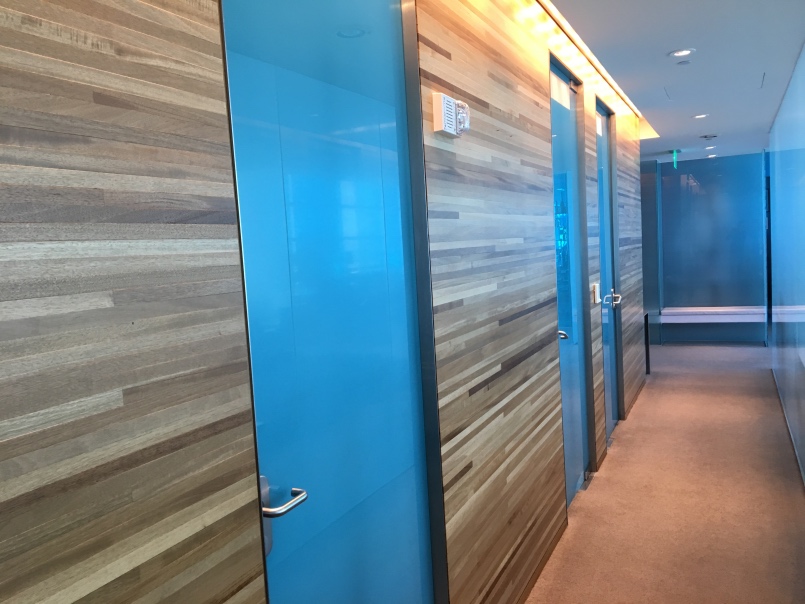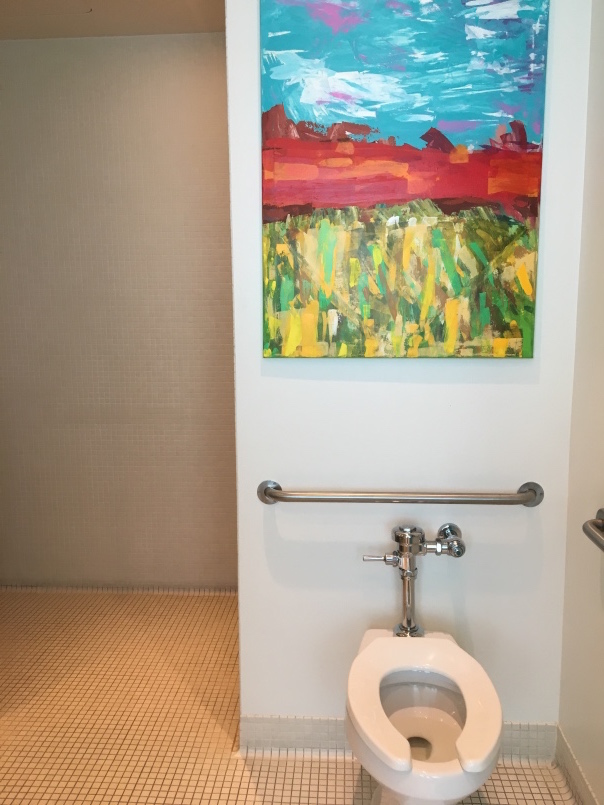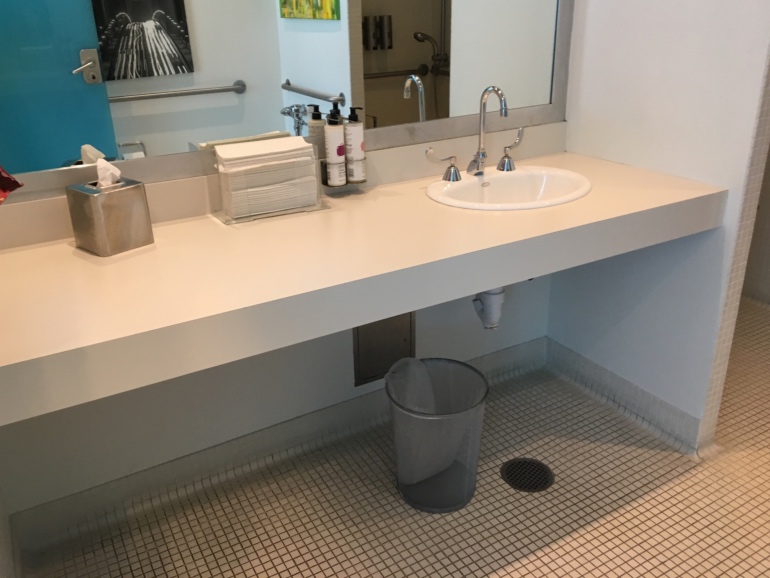 I didn't have a shower, but I tested it and the water pressure and temperature were both great.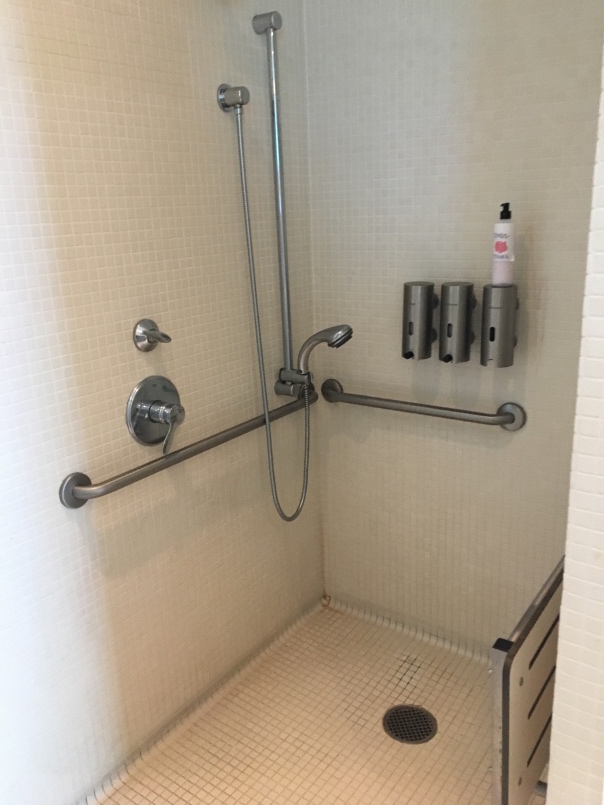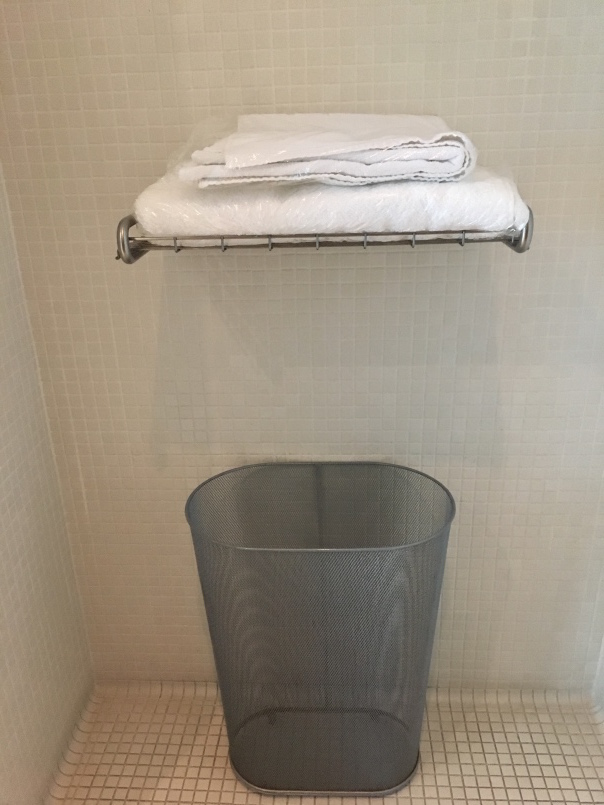 Even the bathrooms have modern design elements: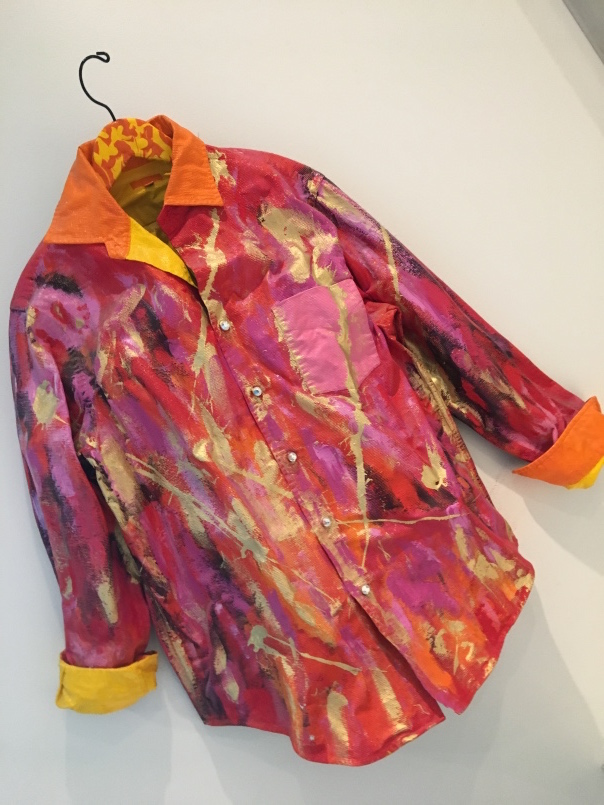 This lounge lacks a kids' area and media room.
Food & Beverage
All food and beverage offerings are complimentary, and the service I received was both warm and attentive.
There are two menus for food and cocktails on each table (see the current menu here).
As I am a redhead myself, I tried the fruity and balanced Virgin Redhead cocktail: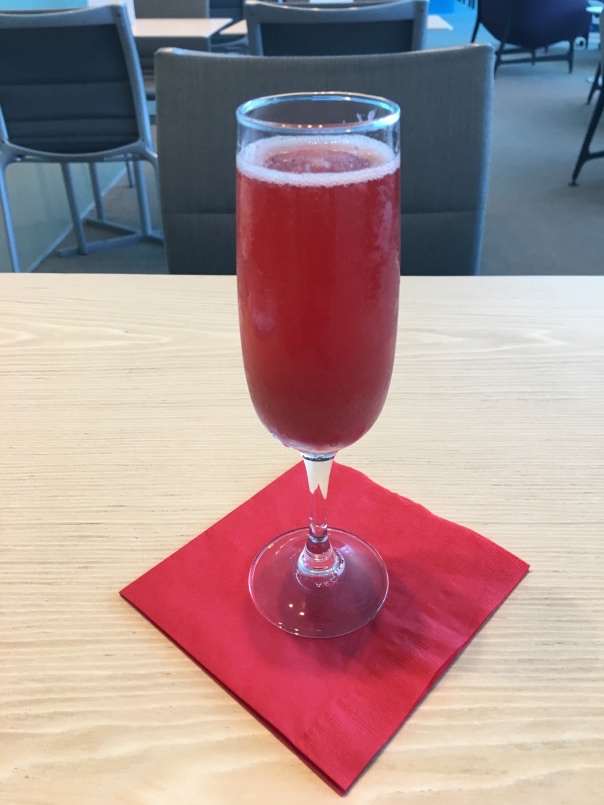 Then I tried to taste as much of the food menu as I could in one hour.
The cream of artichoke soup had a beautiful presentation, but was quite bland: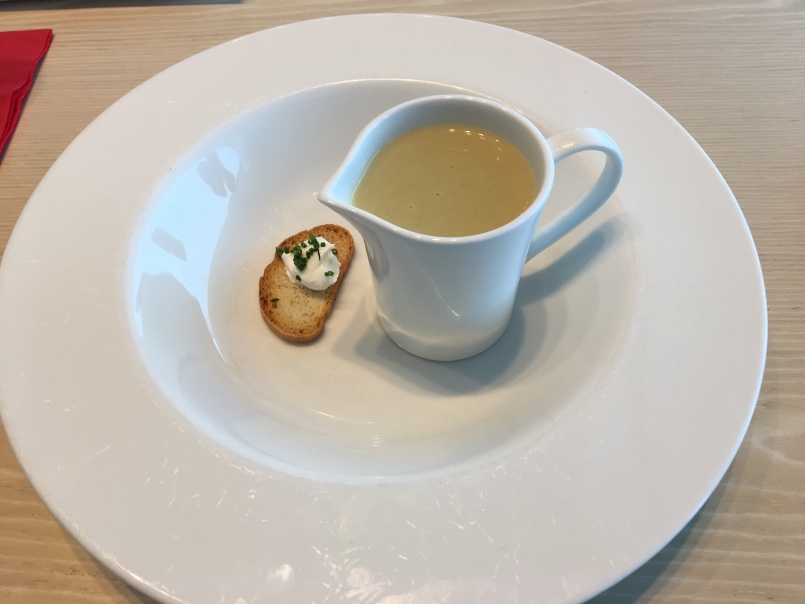 But the next courses were phenomenal – a flavoursome and salty Greek salad, serrano aioli fries, sweet pea bruschetta and one of the best vegetarian burgers I've had, with a side of perfectly crisped and salted sweet potato fries: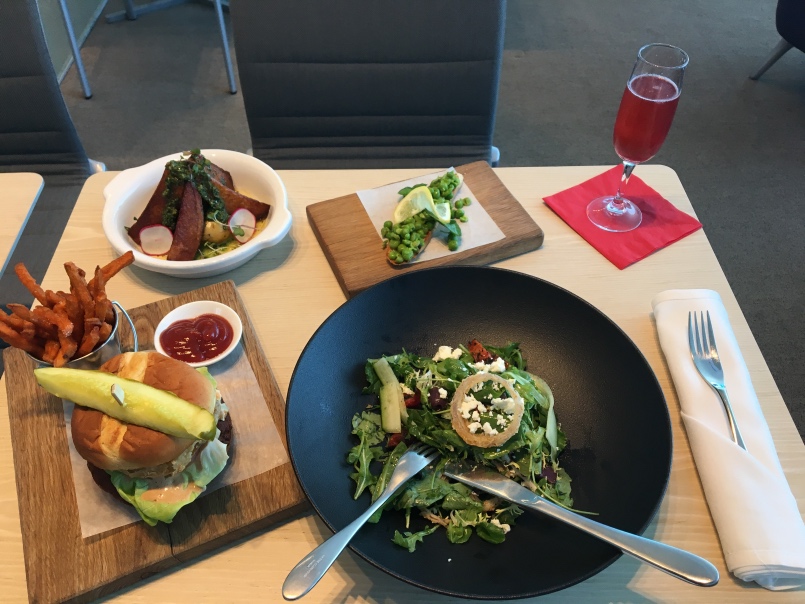 To finish off, the chocolate pot de crème was hands down the best dessert I've had in a year, so I couldn't really fit in the cheese platter with pear chutney and crackers: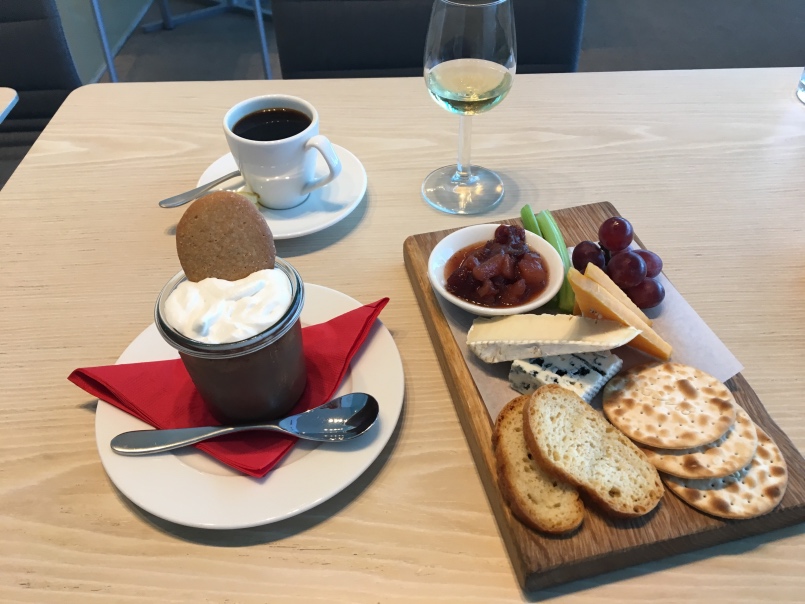 Wifi
The download and upload speeds were acceptable, but not amazing:

Lounge Access Options
Virgin Atlantic Upper Class passengers receive complimentary access. There are no guesting privileges.
Priority Pass members can access this lounge between 6am and 12:15pm. However, the food options are very limited during the mornings, so lower your expectations of that aspect.
Our take
This is one of the best lounges I have been to in the US.
The pros of this lounge are the attractive design, wide tarmac views, varied seating areas, spacious bathrooms, phenomenal complimentary food and drink offerings, and friendly and attentive service.
Improvements could be made by extending opening hours (which I doubt will happen as there is no incentive for Virgin Atlantic to extend the hours outside of its flights), speeding up the internet connection and having a kids' area and media room.
If you are flying Virgin Atlantic Upper Class, you get a free ride to enjoy this lounge for a couple of hours before your flight.
Or, if you hold an American Express card, you may want to try out the American Express Centurion Lounge.
Virgin Atlantic Clubhouse San Francisco Overview
was last modified:
April 26th, 2022
by