If you're just starting out with Velocity Frequent Flyer, then 80,000 Velocity Points is a good number to aim for. It's easy enough to achieve with a single credit card sign-up, but also big enough to unlock a variety of interesting flight rewards.
In this guide, we go over nine ways to use your 80,000 Velocity Points balance for maximum value – both for domestic and international journeys. And if you have a taste for the high life, then you're in luck. Many Business and First Class flights are within reach!
---
Convert 2 Citi Rewards points to 1 Velocity Point. A bonus of up to 150,000 Citi Rewards points is worth up to 75,000 Velocity Points!
---
1. Singapore Airlines Business Class to Asia from 38,000 points one-way
Singapore Airlines is a firm fan-favourite partner of Virgin Australia and Velocity Frequent Flyer. Best of all, you can easily fly from Australia to Singapore in Business Class with 80,000 points.
The cheapest redemption is Darwin-Singapore, which only requires 38,000 Velocity Points for Business Class. Connecting onwards to Bangkok (for example) would cost 55,000 Velocity Points in total for both flights.
Perth-Singapore flights start at 55,000 Velocity Points in Business Class. And for just a bit more (57,000 Velocity Points in total), you can connect to destinations that are within 1,179 miles of Singapore. Fly onwards to Bangkok, Jakarta and more – all in Business Class.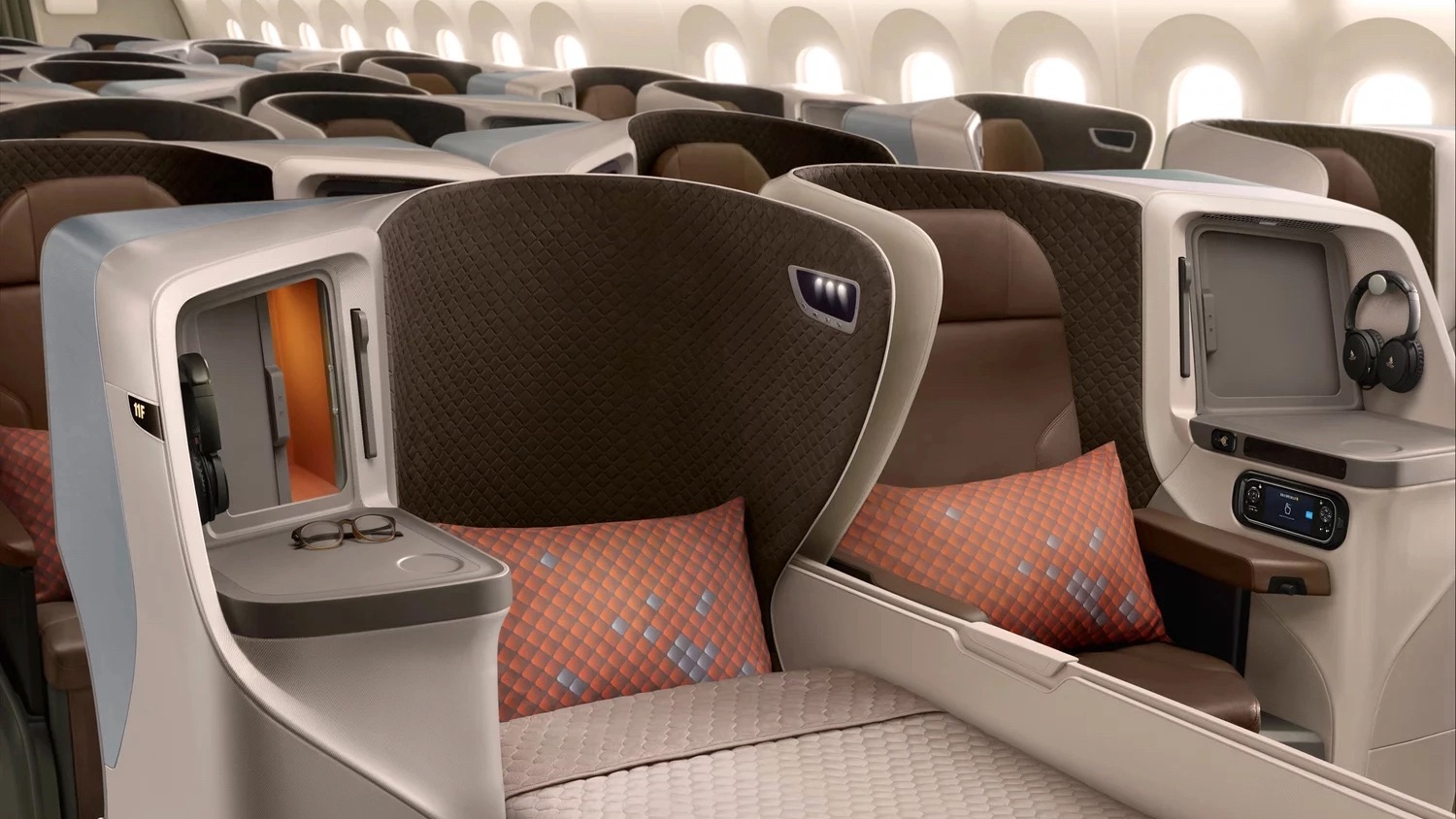 Reward seats from Cairns and Adelaide to Singapore cost 57,000 Velocity Points in Business Class. Connections to Asia bump that up to 67,000 Velocity Points.
Flights from Sydney, Melbourne and Brisbane to Singapore start from 67,000 Velocity Points in Business Class. Adding connections to Asia slightly increases the cost to 71,000 Velocity Points. By picking the Airbus A380 service out of Sydney, you'll be getting the latest seats!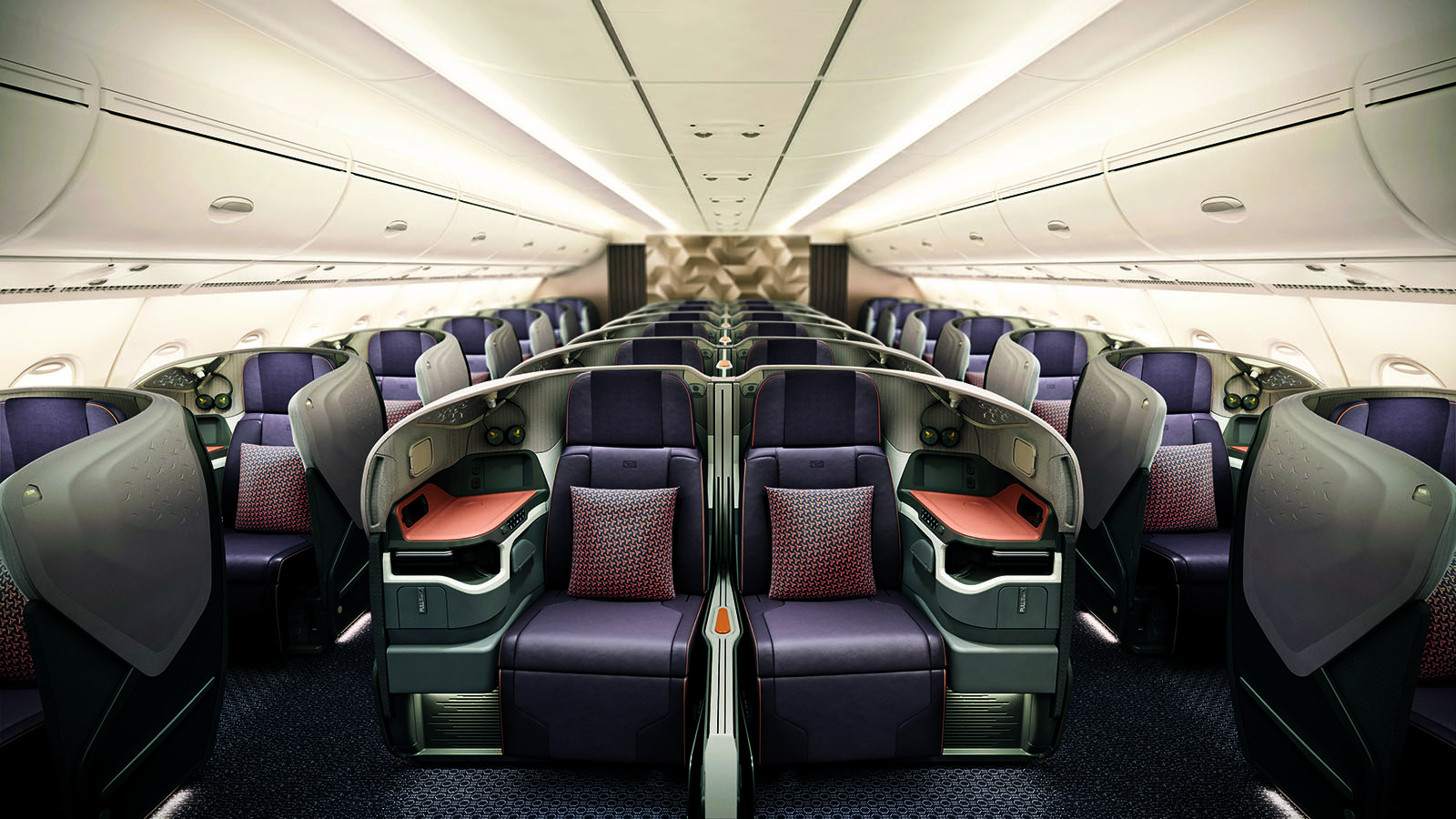 Singapore Airlines Business Class redemptions using Velocity Points attract a carrier charge of US$90 or US$150 per flight (on top of the usual taxes).
2. Qatar Airways First Class between Doha and Europe, Bangkok or the Maldives from 56,000 points
Who can say 'no' to a jaunt in First Class? Qatar Airways flies limited First Class flights between Doha and a few destinations in Europe, plus Bangkok and Malé in the Maldives.
The cheapest redemption in First Class is Doha-Malé and Doha-Istanbul, which is temporarily flown by leased Cathay Pacific Boeing 777s. Enjoy Cathay Pacific's six sprawling First Class seats with Qatar Airways' signature onboard service from 56,000 Velocity Points, one-way.
Or fly the flagship Airbus A380 with First Class to London, Paris or Bangkok for 78,000 Velocity Points each way. While there isn't an onboard shower, the A380s do feature an onboard lounge and bar. You'll be well looked after in First Class with top-shelf Champagne on tap and caviar on the menu.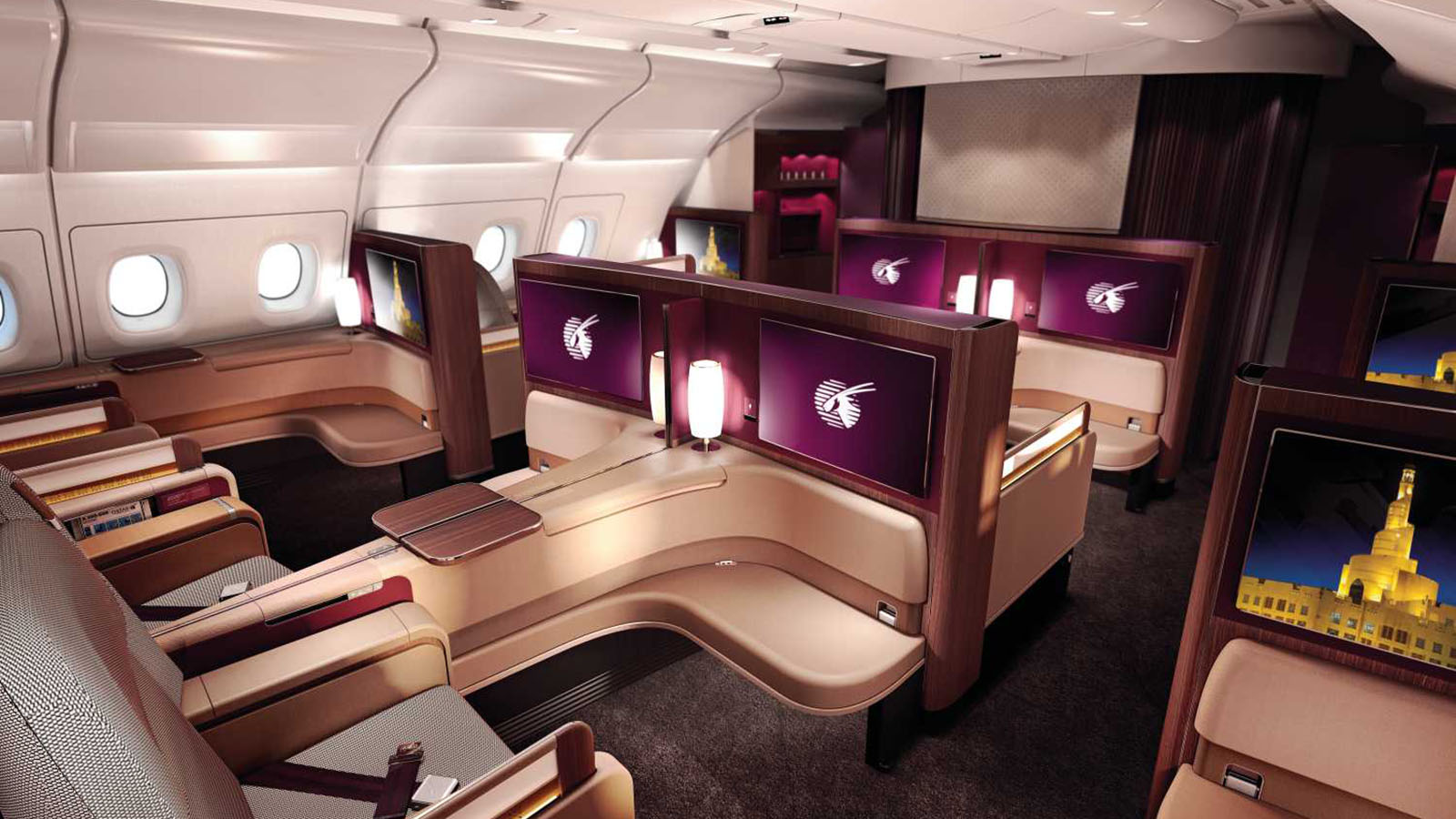 Qatar Airways First Class redemptions using Velocity Points attract a carrier charge from US$200 to US$300 per flight (on top of the usual taxes).
3. Etihad First Class between Abu Dhabi and Europe from 78,000 Velocity Points
Etihad still operates a few First Class flights to Europe onboard the Boeing 787 and Airbus A380. Want the ultimate luxury of the First Class Apartments? Fly the Airbus A380 between Abu Dhabi and London. Otherwise, enjoy the Boeing 787 First Class from Abu Dhabi to Casablanca, Geneva, London and Washington.
The lowest-cost redemption is the seven-hour flight from Abu Dhabi to London or Geneva for 78,000 Velocity Points. You'll have access to the Etihad First Class Lounge & Spa if departing from Abu Dhabi, and have some spare change from your balance of 80,000 Velocity Points.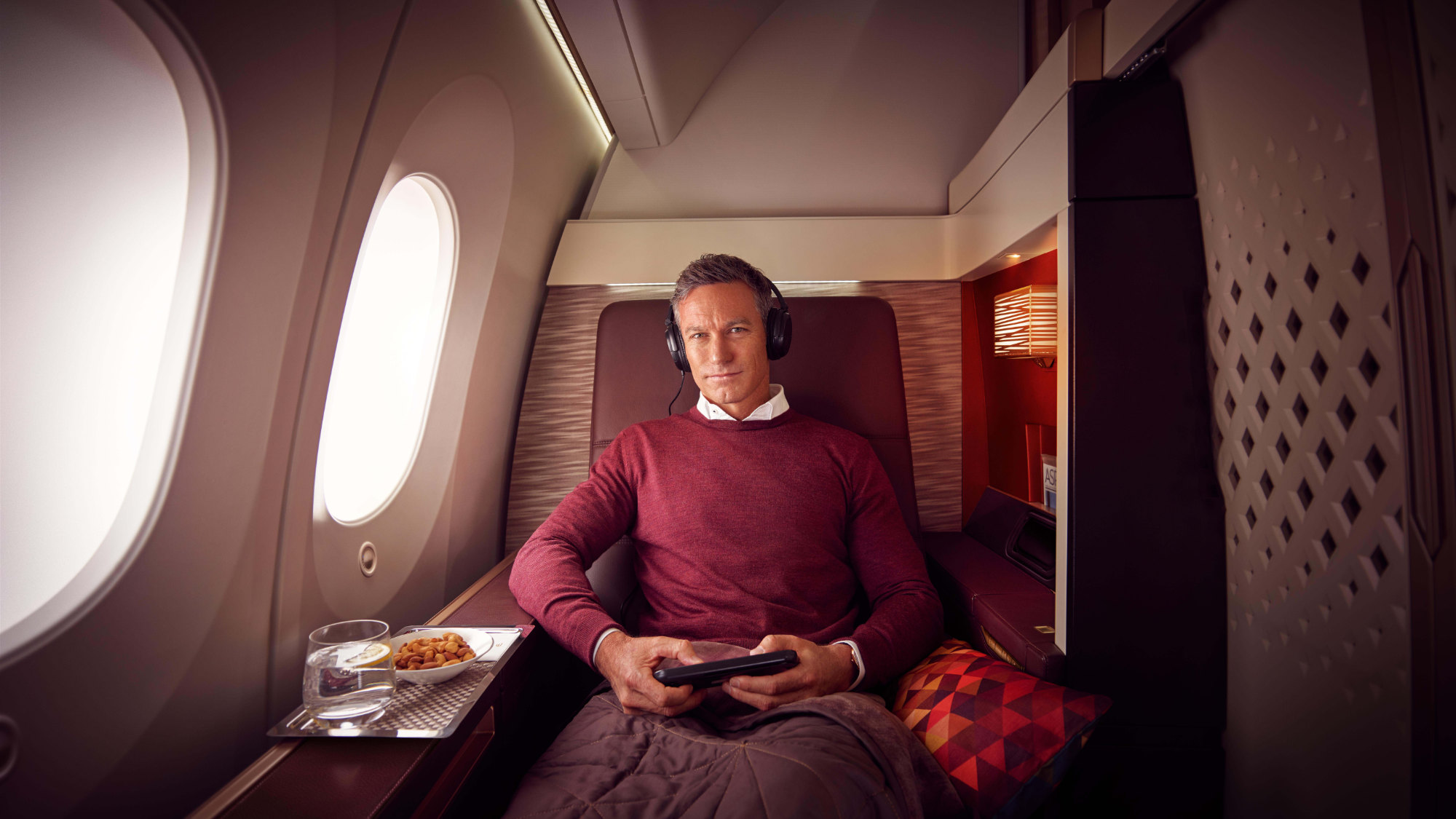 Etihad First Class redemptions using Velocity Points attract a carrier charge from US$280 to US$320 per flight (on top of the usual taxes).
4. Etihad or Qatar Airways Business Class between Europe and the Middle East from 55,000 points
Both Qatar Airways and Etihad fly a comprehensive Business Class product to various places in Europe, from their home bases of Abu Dhabi and Doha, respectively. Most of these routes will only set you back 55,000 or 57,000 Velocity Points in Business Class, each way.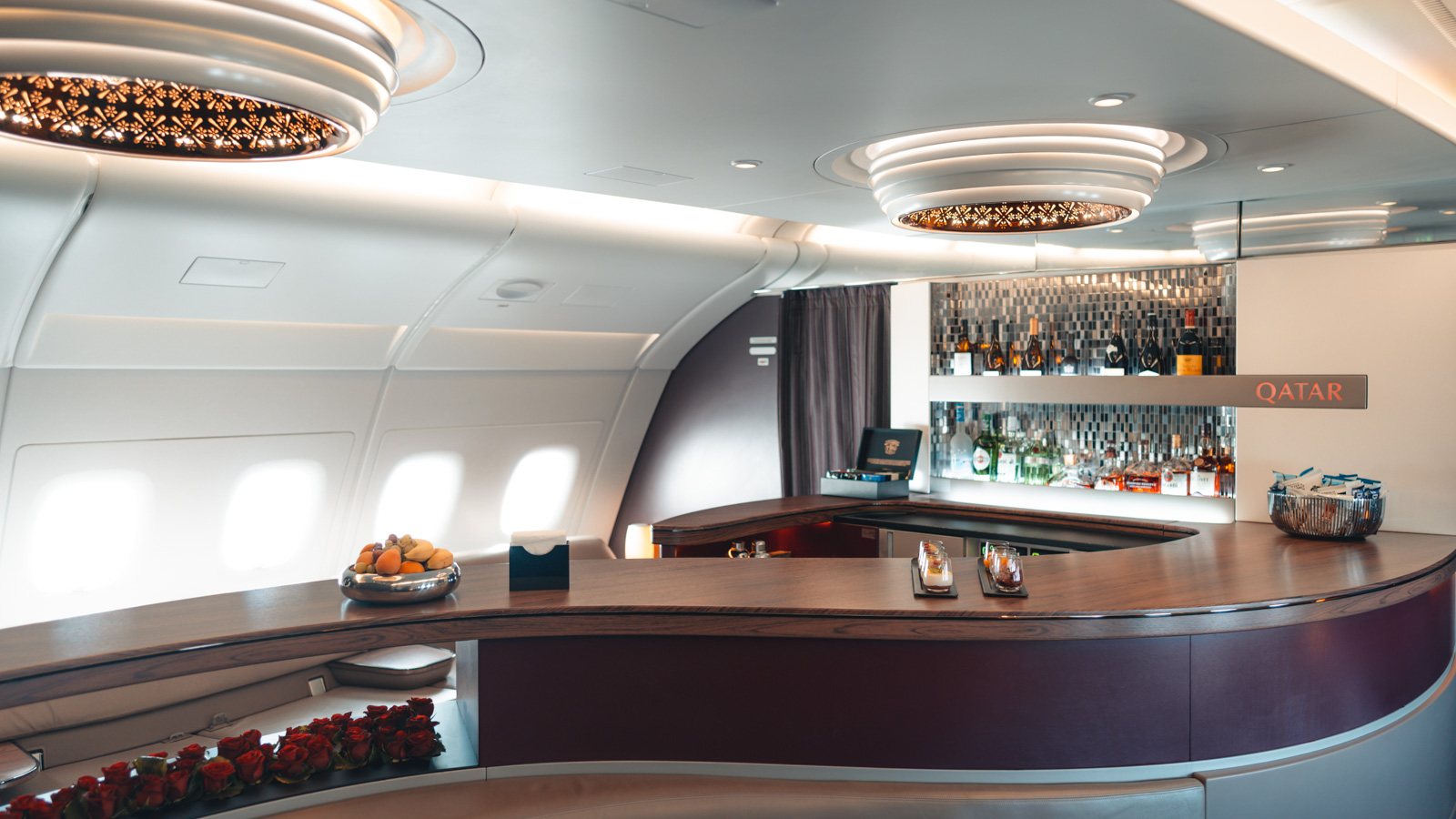 Both Etihad and Qatar Airways Business Class redemptions using Velocity Points attract a carrier charge from US$85 to US$230 per flight (on top of the usual taxes).
5. Fly transatlantic in Virgin Atlantic Upper Class from 49,500 points one-way
Virgin Atlantic in London is one of Velocity's two major partner airlines that benefit from being in the same points table as Virgin Australia itself (the other partner is United in the US). This means lower redemption rates across the board!
Just 49,500 Velocity Points will net you a Virgin Atlantic Upper Class (Business Class) seat between London and New York or Boston. The tax component is also drastically less with Velocity, as detailed in this guide.
On the day of travel, your journey starts off at the fabulous Virgin Atlantic Clubhouse lounges. You'll enjoy the seven-hour flight across the pond in a lie-flat seat and with an in-flight bar as well.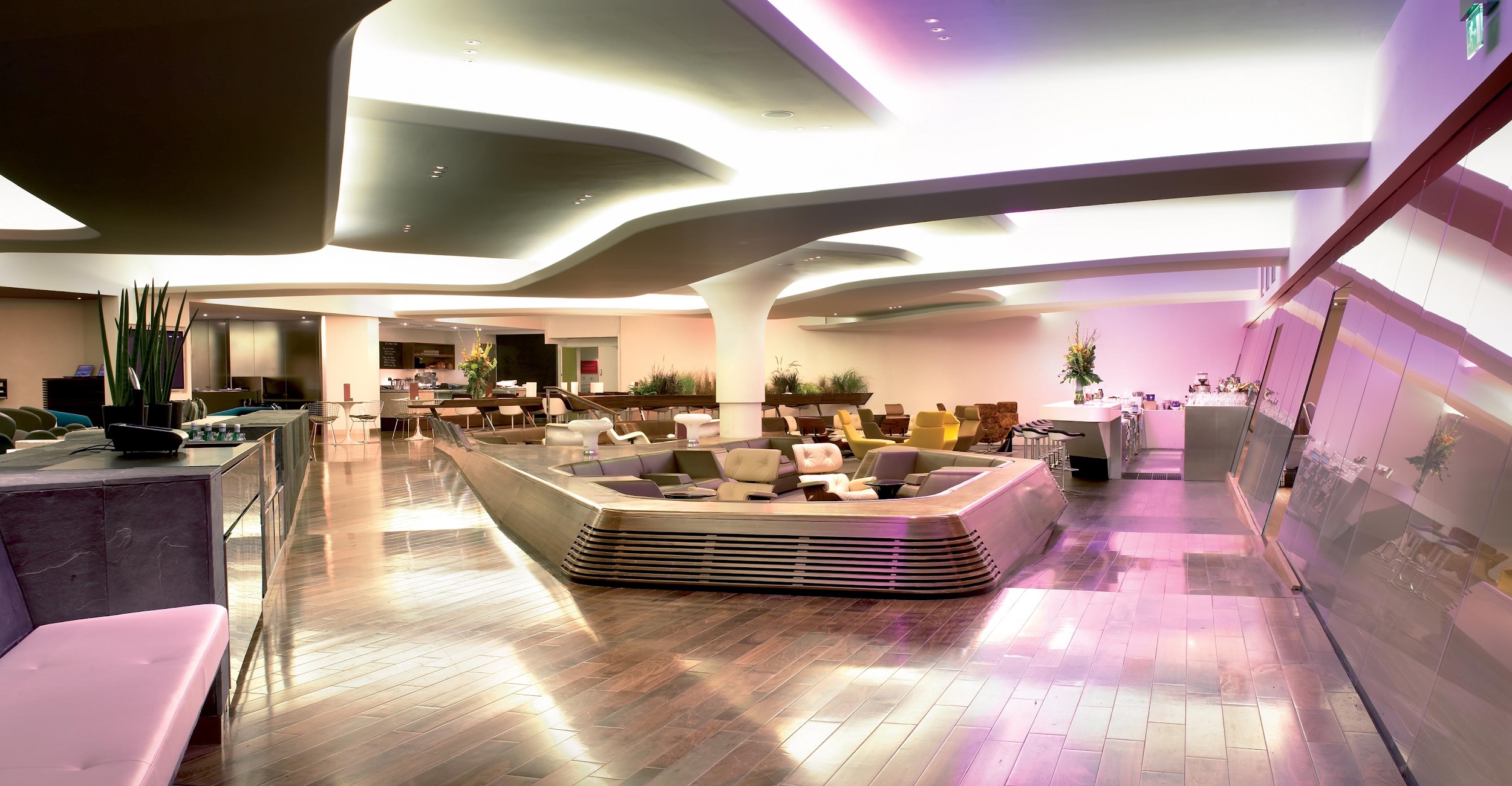 Before the pandemic, Virgin Atlantic recently picked up the figurative keys to new Airbus A350 jets with the latest Business Class seats. Selected trans-Atlantic flights are now on these Airbus A350s.
Virgin Atlantic redemptions using Velocity Points must be made over the phone. Look for reward seat availability on the Virgin Atlantic or Delta websites first. Taxes and fees apply.
Ad – Scroll down to continue reading.Minimum spend, terms & conditions apply.
6. Fly to any partner destination in Economy for under 75,000 points one-way
Business and First Class rewards are fun. But if you want to make 80,000 Velocity Points stretch even further, flying in Economy is the answer.
For 75,000 Velocity Points or fewer, you can fly any Virgin Australia partner airline to any destination that they serve (up to 15,000 miles of travel in a one-way journey). This includes Australia to Europe, the USA, Africa and more. Fly carriers such as Singapore Airlines, Qatar Airways, Etihad, United and Air Canada.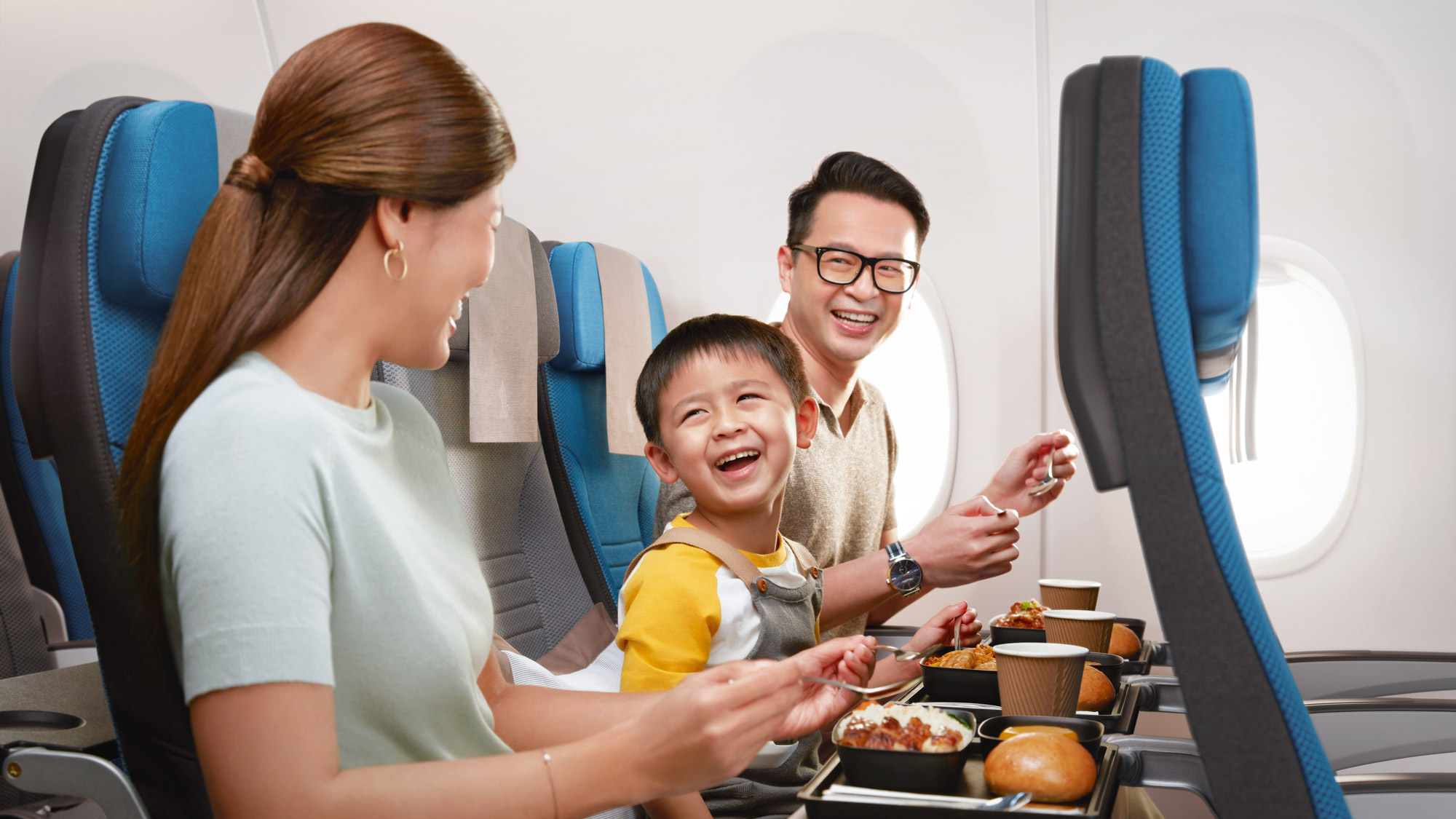 Taxes and fees apply to all redemptions. Singapore Airlines, Qatar Airways and Etihad levy carrier charges from US$25 to US$60 per flight on Economy redemptions.
7. Fly coast-to-coast return in Virgin Australia Business Class
Your Velocity Points are good for a round-trip from the eastern states over to Perth (or vice-versa) in Virgin Australia Boeing 737 Business Class. It takes only 35,500 Velocity Points each way (or 71,000 points return) for itineraries that are under 2,400 miles (3,862 km) each way.
Given that Perth to Melbourne is only 1,670 miles (2,690 km) and Perth to Sydney is 2,037 miles (3,278 km), you can still add short connecting flights to your main transcontinental flight without affecting the overall points cost, as long as the total distance remains under 2,400 miles.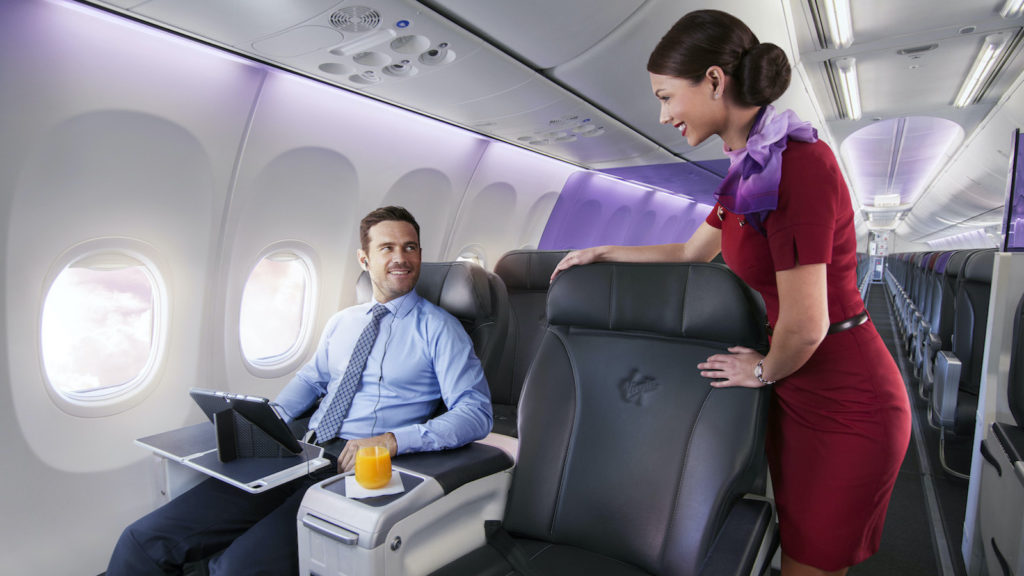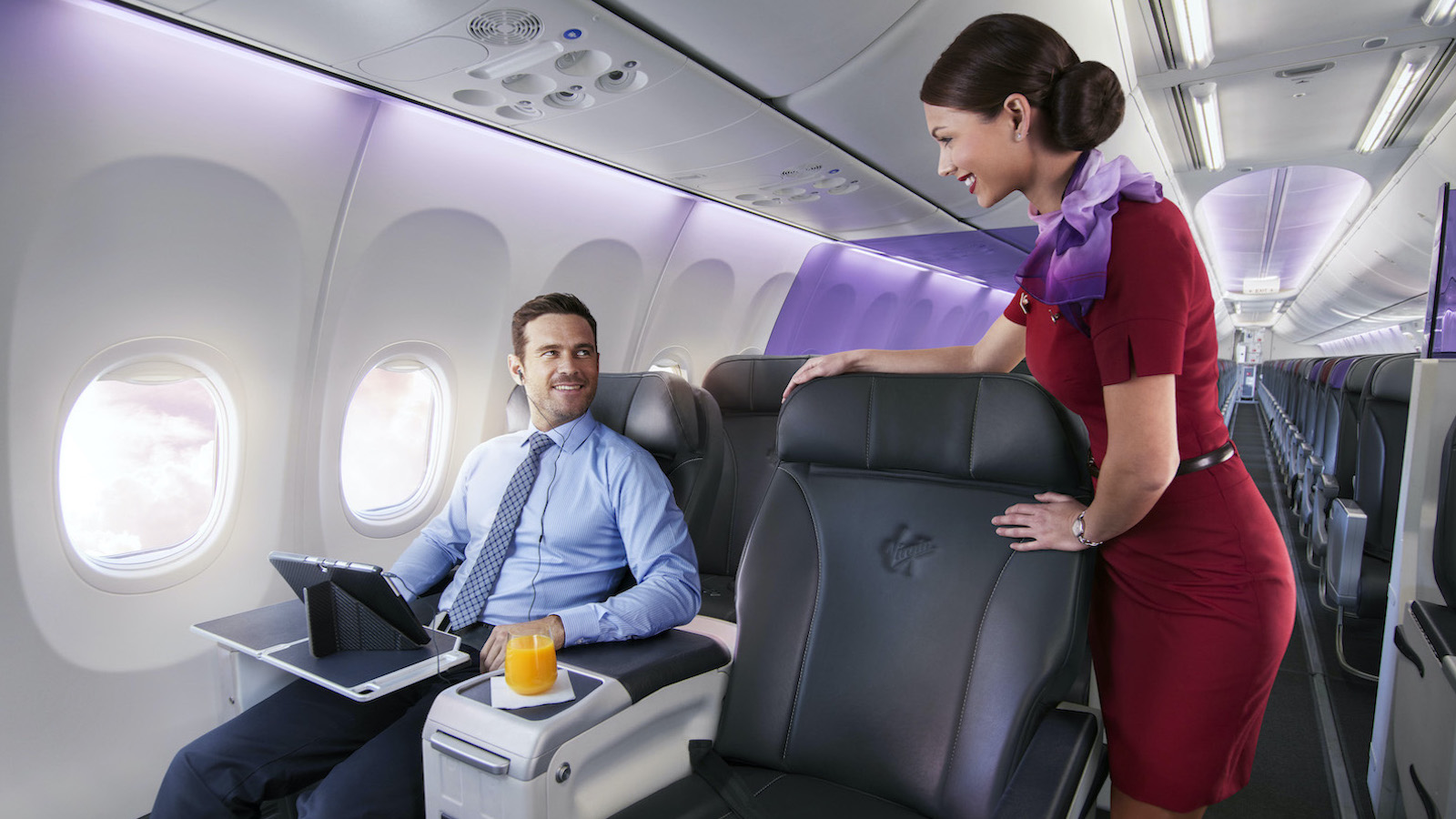 For example, you can also fly Perth-Melbourne-Launceston for the same 35,500 points one-way as it costs to fly Perth-Melbourne. You can still be in Business Class on both flights.
However, some longer connections exceed the 2,400-mile threshold. For example, Perth-Sydney-Gold Coast comes to 49,500 Velocity Points in Business Class. At this level, the redemption probably isn't worth it, compared to the other options available on partner airlines. Instead, you might want to consider flying Virgin Australia's Cairns-Tokyo route for 59,500 Velocity Points in Business Class.
Fees and taxes apply to all redemptions.
8. Upgrade from domestic Economy to Business Class up to 16 times
A balance of 80,000 Velocity Points could be potentially enough for up to 16 upgrades to Business Class on Australian domestic and some short-haul international flights. It all depends on what Economy ticket you initially book, as we explain in our guide to Virgin Australia fare classes.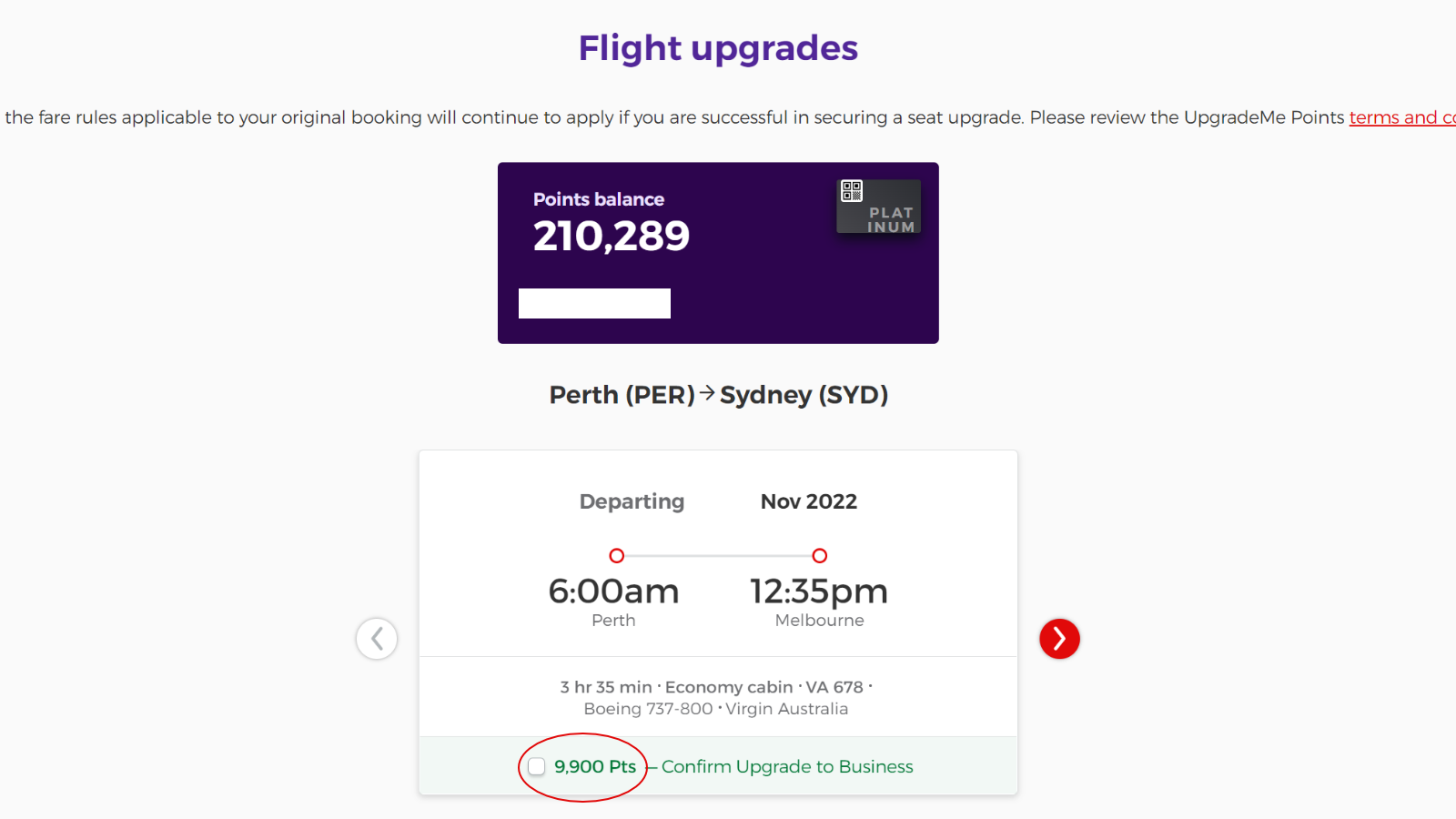 On short domestic flights booked in Economy, each upgrade starts from only 4,900 points (giving you a maximum of 16 upgrades this way). This could be handy if work pays for a flexible Economy flight but you want to upgrade cheaply. Even on longer flights like Sydney-Perth, it only costs 9,900 points to lock in an upgrade, if available.
At the other end of the scale, an Economy Choice ticket on a transcontinental route requires 30,000 points to upgrade, so you can do it twice, perhaps on a return journey.
9. Book 10 short Economy Class flights (or 5 in Business) within Australia
The cheapest flight reward you can book costs from 6,200 Velocity Points in Economy, for travel under 600 miles (965 km) on Virgin Australia under 'Tier 1' rates. With a balance of 80,000 Velocity Points, you could book 12 of these flights (plus taxes, of course). This could give you especially good value for shorter regional routes where cash fares may be high.
Here are some examples of the routes you can fly from 6,200 points (or in Business Class for 15,500 points, which nets you five flights instead):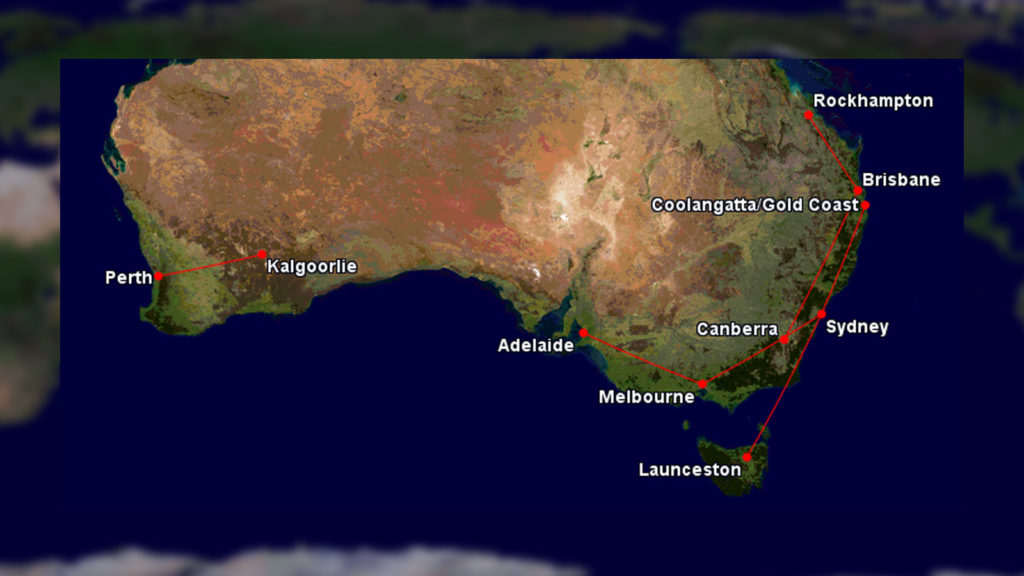 ANA Business Class to Tokyo for 78,000 points
ANA is Virgin Australia's newest airline partner. You can now spend 78,000 Velocity Points + fees and taxes to fly between Sydney and Tokyo in Business Class, one-way. However, you need to call Velocity to make the booking as ANA rewards aren't available on the Virgin Australia website yet.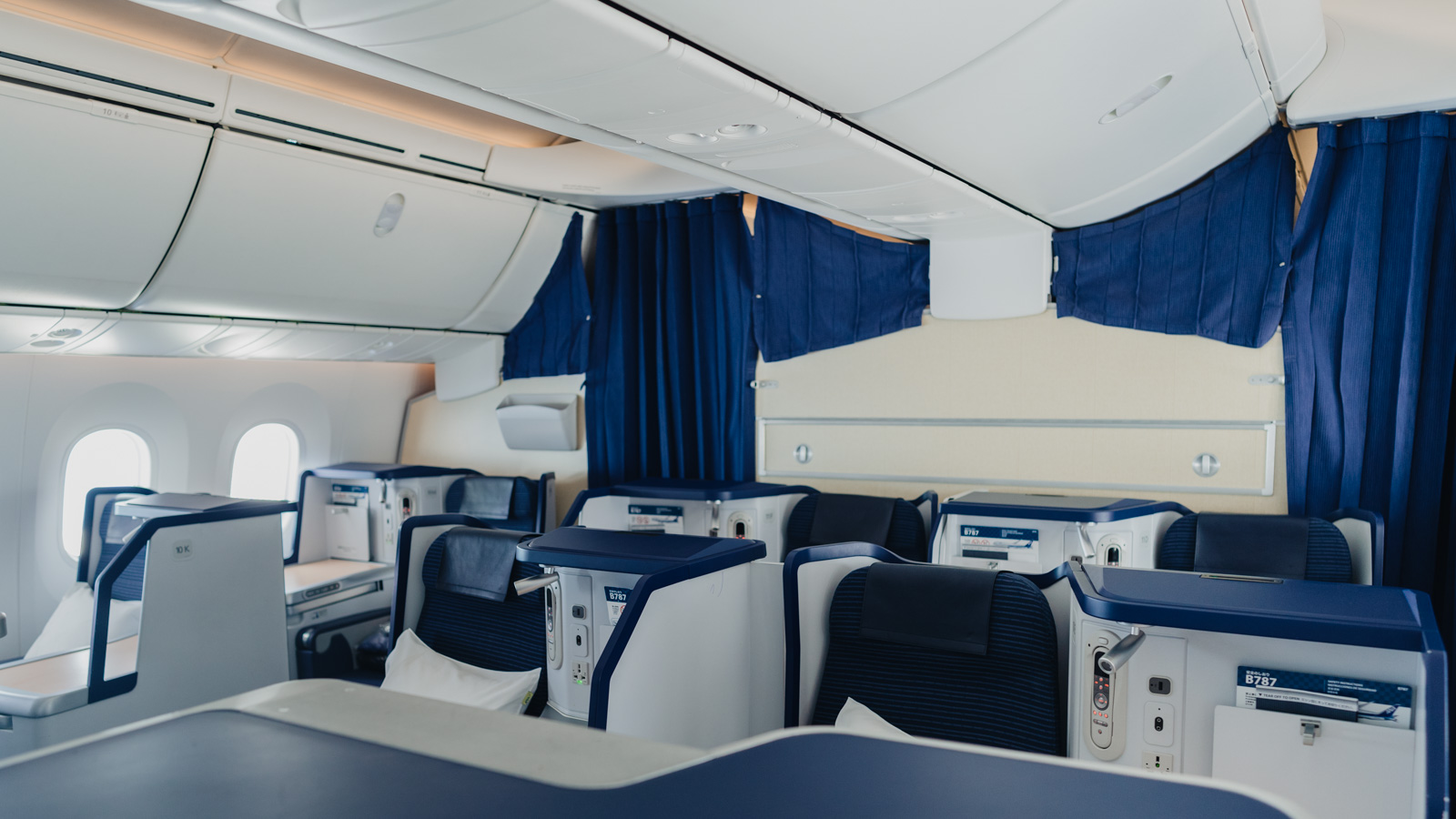 New to doing all this? Check out our Point Hacks guide to booking Virgin Australia reward flights.
---
Summing up
Velocity Frequent Flyer offers numerous ways to redeem your points both close to home and far abroad, with a decent mix of partner airlines. 80,000 Velocity Points will certainly come in handy and get you a lot of 'travel for your buck' in Business and First Class compared to buying toasters, for example.
Just remember reward seat availability is generally limited especially on popular routes, so if there's a seat you want, book first and ask questions later! These bookings usually have more lenient cancellation terms than normal commercial tickets – usually no more than $60 or 7,500 points to change or cancel, per person, per booking.
---
Looking for more inspiration for how to spend your hard-earned frequent flyer points?
Here is a comprehensive list of all of our Best Uses of Points guides. There may be some overlap but each guide has its own twist.
Qantas Frequent Flyer
Velocity Frequent Flyer
American Express Membership Rewards
Cathay
KrisFlyer
Etihad Guest
Emirates Skywards
Everyday Rewards
Nine great ways to use 80,000 Velocity Points
was last modified:
October 20th, 2023
by