Amex Membership Rewards is one of the most valuable and versatile points reward programs out there, with plenty of airline partners and good transfer rates all round. If you are not familiar with the program, you can check out our full guide to Amex Membership Rewards here.
In this guide, we cover the main airline partners to see what sort of redemptions you can score with 100,000 Membership points.

Note that American Express is adjusting both earn rates and points transfer rates for most cards effective 15 April 2019. Here is our take on the changes and further information from American Express.
What can you use 100,000 Amex Ascent Membership Rewards points for?
was last modified:
March 13th, 2019
by
An overview of Amex Membership Rewards
Redemption options can be grouped the into four broad categories:
Flights (which we delve into in this guide)
Shopping
Experiences
Hotels
One of the best aspects of Amex Membership Rewards is its flexibility. If you do not have a specific redemption in mind that you are saving up for, keeping your points in your Membership Rewards account lets you keep your options open. Membership Rewards points also will not expire.
Not only that, the conversion rate that you get between Amex and its partner programs will not devalue your points. Amex also run transfer bonuses every now and then that are worth looking out for.
It's important to note that there is a difference between American Express Membership Rewards:
Ascent points, which transfer to most partners at a higher ratio of 1:1 but are only available through cards with generally higher annual fees like the Platinum Charge; and
Gateway points, which transfer at a lower rate of 1:0.75 but are accessible through cards with lower annual fees, like the Explorer
At the ordinary rate, the conversions on 100,000 Membership Rewards points are shown in the table below:
Partner program
100,000 Amex Membership Points convert to
Qantas Frequent Flyer
100,000
Virgin Australia Velocity
100,000
Asia Miles
100,000
Singapore KrisFlyer
100,000
Etihad Guest
100,000
Virgin Atlantic Flying Club
100,000
Emirates Skywards
75,000
Air New Zealand Airpoints
1,000
Hilton HHonors
100,000
Marriott Bonvoy
(formerly SPG)
66,666
Flight redemptions
Flights are going to be the obvious reward for most people, and there are plenty of choices.
Flight redemptions can also deliver the best value in terms of bang for your buck (or rather, bang for your point). If you are new to points redemption, check out our article on how to get the most value per point.
We have covered some of the redemptions you can get with your 100,000 Membership points for each airline below.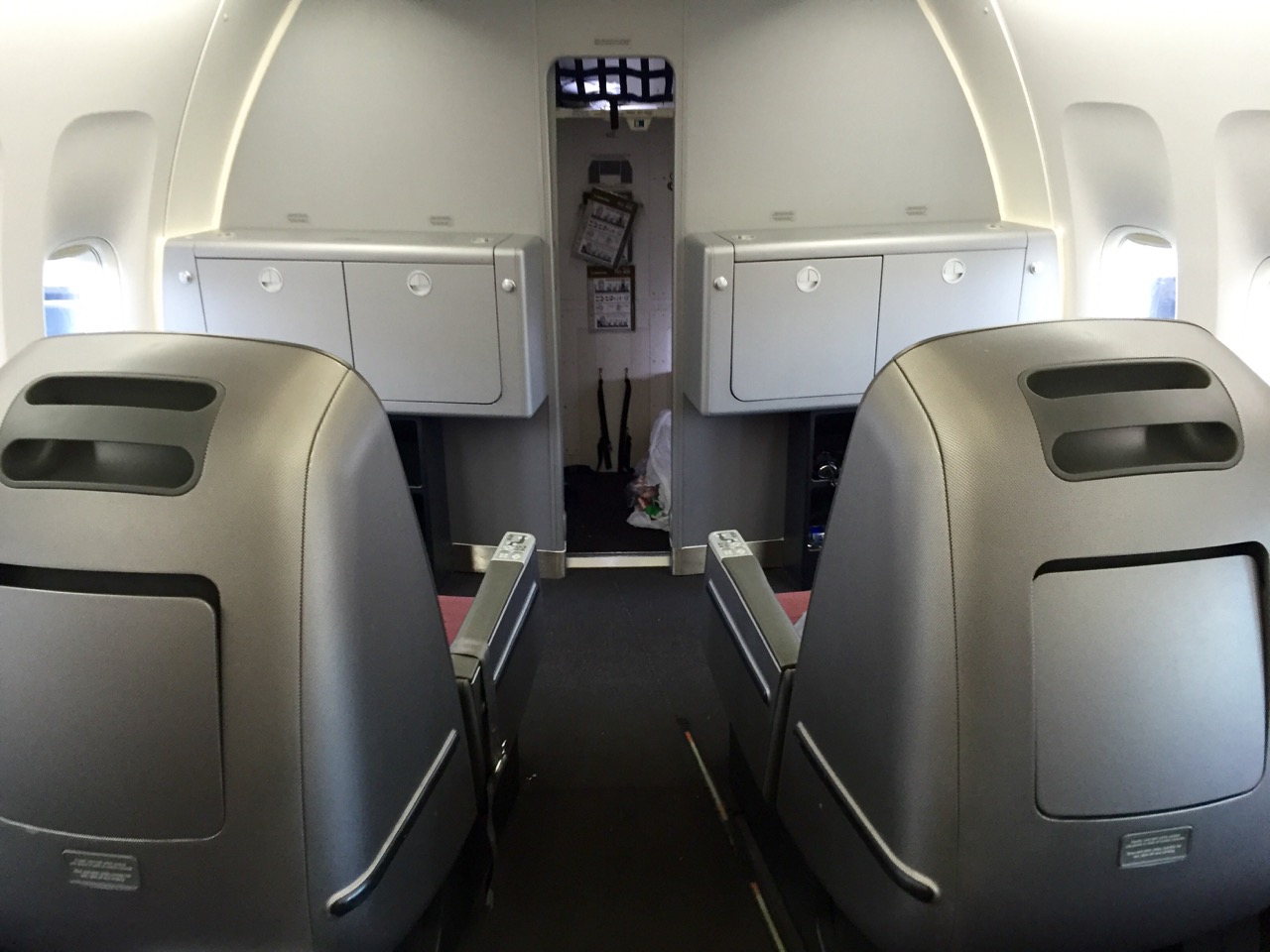 You can fly in Qantas Business Class from Sydney to Tokyo return for 80,000 Amex Membership Rewards points transferred to Asia Miles
In the interest of keeping things simple, we intentionally have not covered upgrade redemptions. However if you already have plans to fork out for a flight, you may want to consider an upgrade.
If you are not fussy about which airline you fly with and just want to get the best value for your points, we recommend going straight to Asia Miles, since they seem to be able to get you to the furthest places for the lowest amount of points.
Qantas Frequent Flyer
Qantas fans should check out our best value Qantas redemption guide.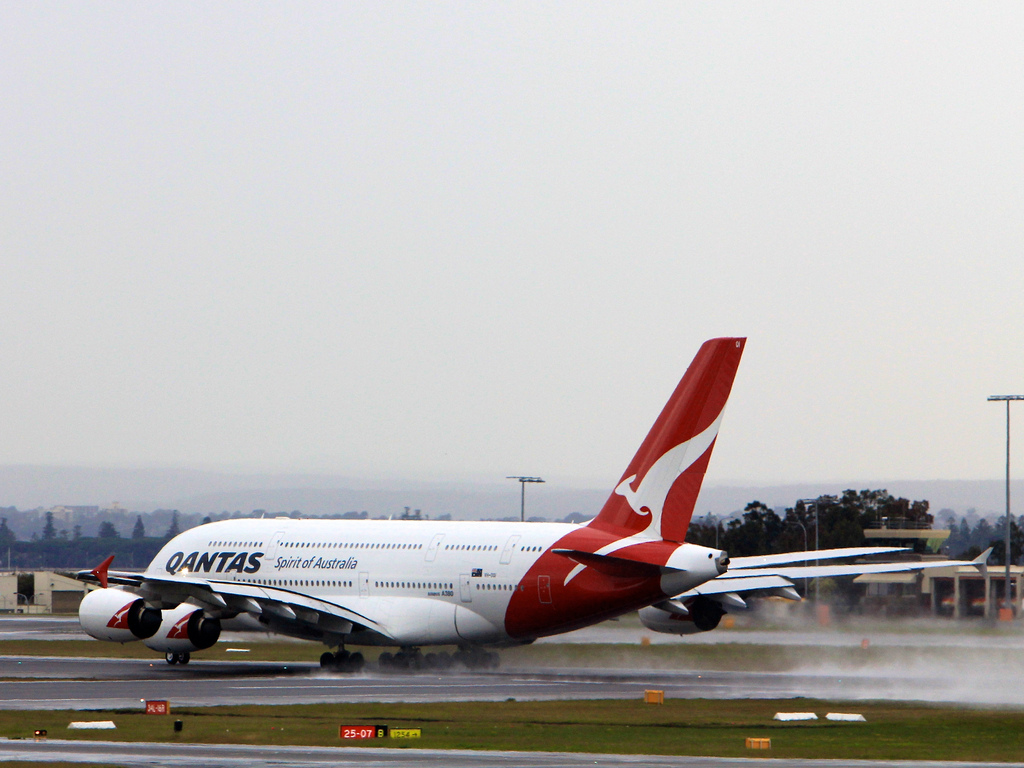 Whilst Economy Class redemptions often do not represent the best value redemptions, at least you'll be on the jet lag-reducing A380 flying from Sydney or Melbourne to LA or Dubai return for 90,000 points
With 100,000 Membership rewards you can get the following return Qantas flights:
| Fare Class | Origin | Destination | Points |
| --- | --- | --- | --- |
| Economy | Sydney or Melbourne | Los Angeles | 90,000 |
| Economy | Sydney or Melbourne | Dubai | 90,000 |
| Economy | Brisbane | Johannesburg | 90,000 |
| Premium Economy | Sydney | Hong Kong | 90,000 |
| Business | Sydney | Bali or Jakarta | 100,000 |
| Business | Melbourne | Fiji (Nadi) | 100,000 |
| Business | Perth | Auckland | 100,000 |
However, if you are planning on flying with Qantas, it is worth checking in with Asia Miles first since they are a Qantas partner and the redemption may cost you less points through Asia Miles than if redeemed directly through Qantas.
Virgin Australia Velocity Frequent Flyer
If you are a Velocity fan, be sure to read our guide on the six ways to get the most out of your Velocity points. You can get these return routes if you convert your Amex points to Velocity:
| Fare Class | Origin | Destination | Points |
| --- | --- | --- | --- |
| Economy | Sydney or Melbourne | Los Angeles | 89,600 |
| Economy | Sydney or Melbourne | San Francisco | 89,600 |
| Economy | Perth | Abu Dhabi | 84,000 |
| Premium Economy | Sydney | Hong Kong | 89,400 |
| Premium Economy | Melbourne | Hong Kong | 89,400 |
| Premium Economy | Brisbane | Tokyo | 89,400 |
| Business | Perth | Kuala Lumpur | 99,000 |
| Business | Melbourne | Bali | 99,000 |
If you wanted to splurge on only a one-way Business Class leg of your journey, 100k points could also get you from Sydney or Brisbane to Los Angeles, with nearly all flights on Virgin's new 777 Business product below: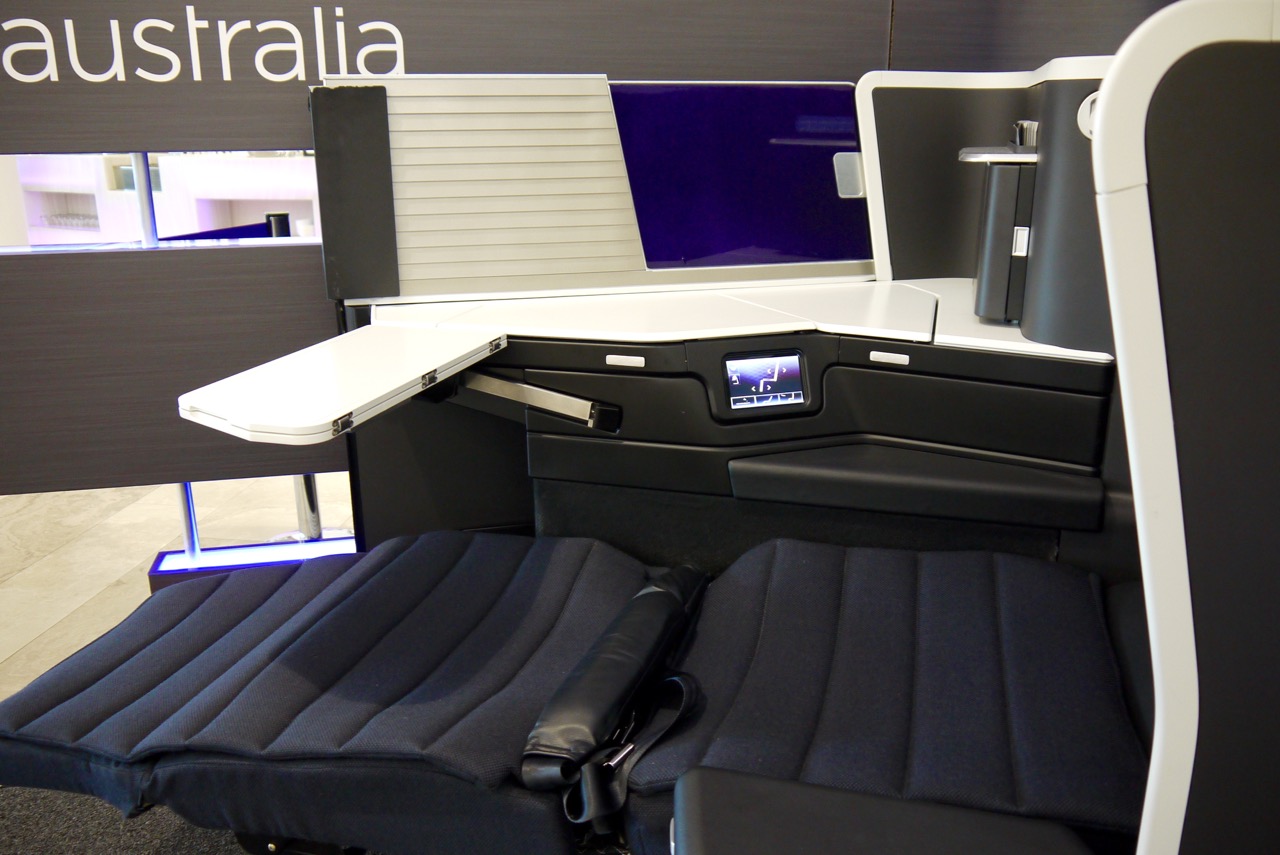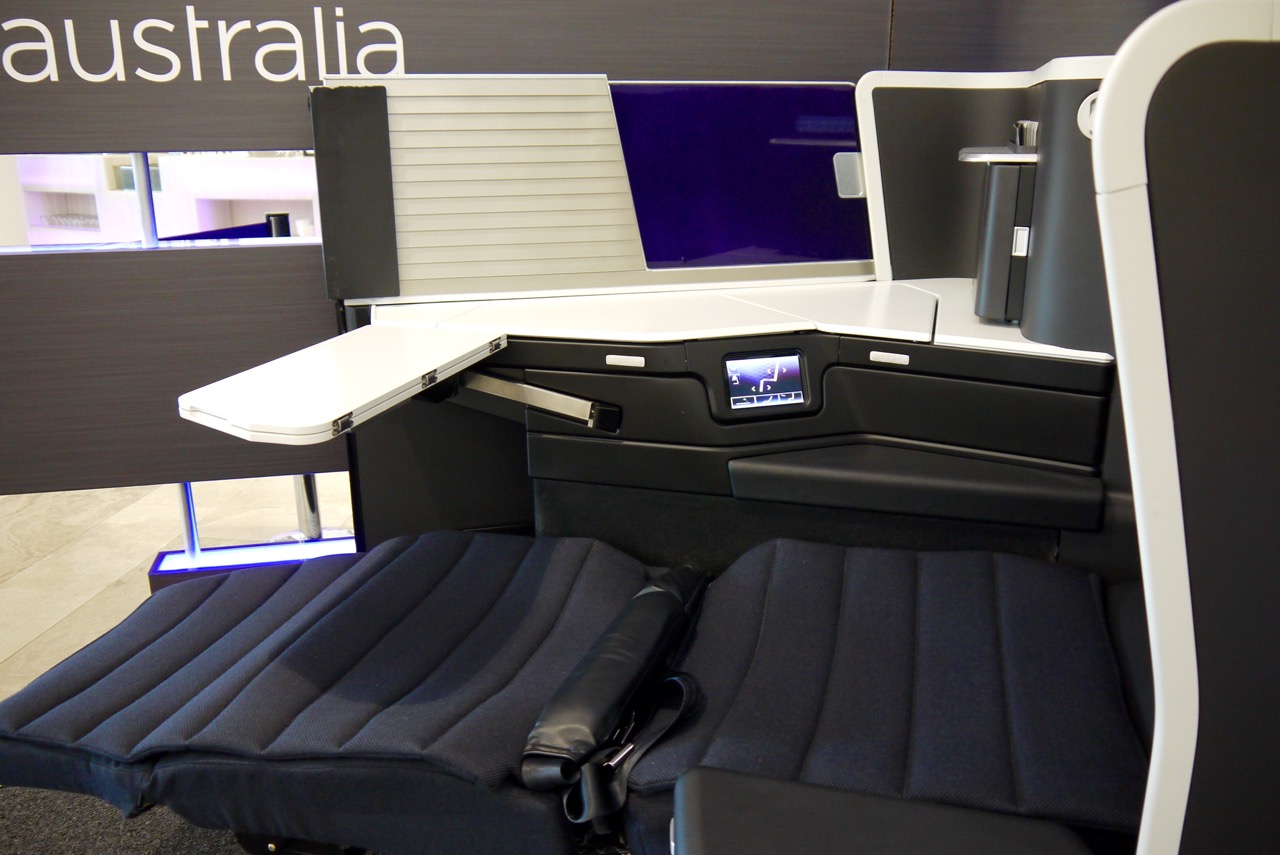 Got another place in mind? You can check out the Velocity points table to see how far your points can go.
Cathay Pacific Asia Miles
Asia Miles is a flexible airline program with 25 airline partners including Qantas, Cathay Pacific and Malaysia Airlines.
In terms of flight redemptions, Asia Miles is often the best option out of all of the Amex Membership reward programs for travel with oneworld airlines. Not only does it give you broad flexibility in terms of airlines and destinations, it also has the lowest cost redemptions.
Even if you are dead set on flying with Qantas, it is best to check with Asia Miles first before converting your Amex points, since it might offer more value.
For instance a return Sydney to New York economy flight redeemed through Qantas would cost you 120,000 points. However, the same Qantas flight through Asia Miles only costs 94,000 points.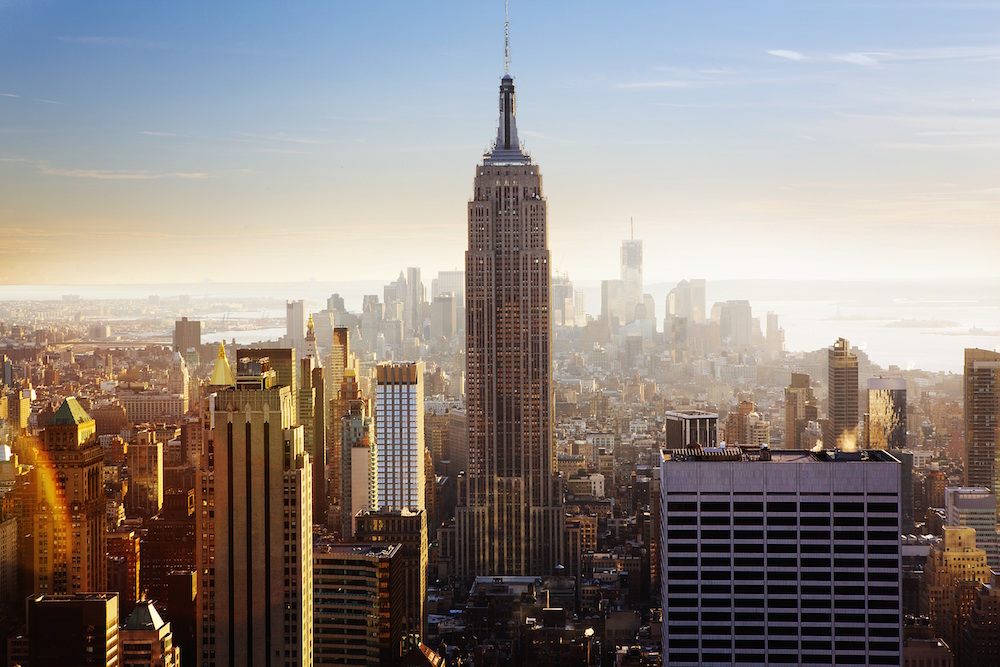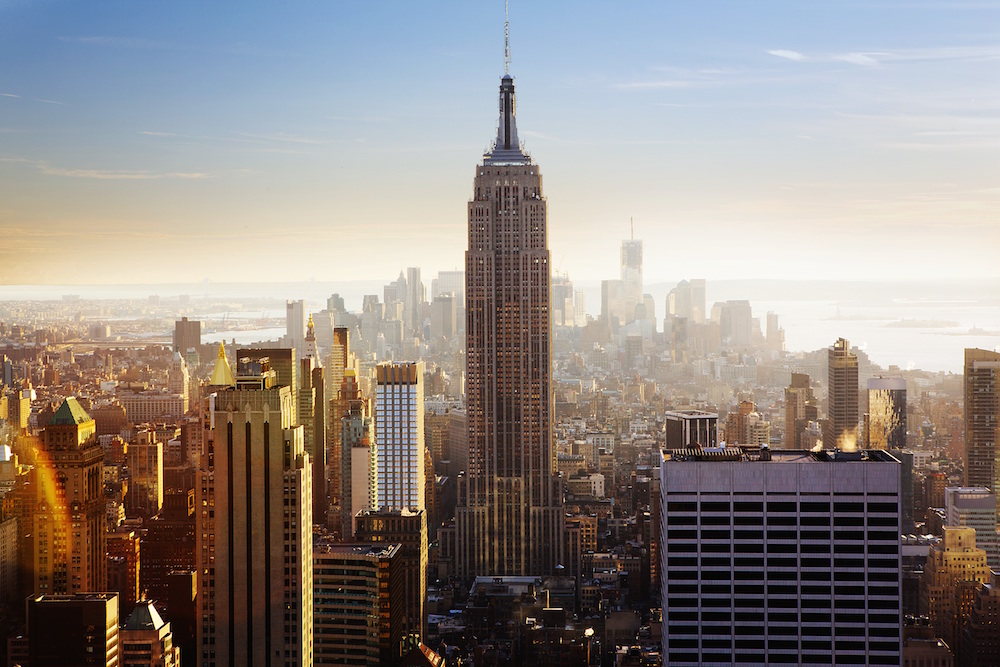 Get to New York on the same Qantas flight for 26,000 points less just by redeeming through Asia Miles instead of Qantas Frequent Flyer
We have listed some interesting redemption options below, but you can search for any specific redemption cost here.
| Fare Class | Origin | Destination | Airline | Points |
| --- | --- | --- | --- | --- |
| Economy | Sydney | New York | Qantas or American Airlines | 94,000 |
| Economy | Melbourne | Vancouver | Qantas | 94,000 |
| Economy | Perth | Paris | Qantas or British Airways | 94,000 |
| Business | Melbourne | Shanghai | Air China | 100,000 |
| Business | Sydney | Tokyo | Qantas | 100,000 |
Singapore Airlines KrisFlyer
KrisFlyer is also one of the better redemption options for flights. With KrisFlyer, your 100,000 Membership points can get you First Class return flights to many places in Asia, or return Economy flights as far as Los Angeles or San Francisco.
Note that Krisflyer announced some changes on their award pricing from 23 March 2017 onwards, eliminating both the 15% online booking discount and fuel surcharges. All figures below have been updated accordingly.
Fare Class
Origin
Destination
Points
Economy
Australia (excl Perth/Darwin)
Los Angeles
110,000
Economy
Australia (excl Perth/Darwin)
Europe (Paris,
Amsterdam, London etc.)
106,000
Premium Economy
Australia (excl Perth/Darwin)
Hong Kong
90,000
Business
Perth or Darwin
Beijing or Shanghai
100,000
First
Perth or Darwin
Hong Kong
95,000
First
Perth or Darwin
Kuala Lumpur
95,000
First
Perth or Darwin
Bangkok
95,000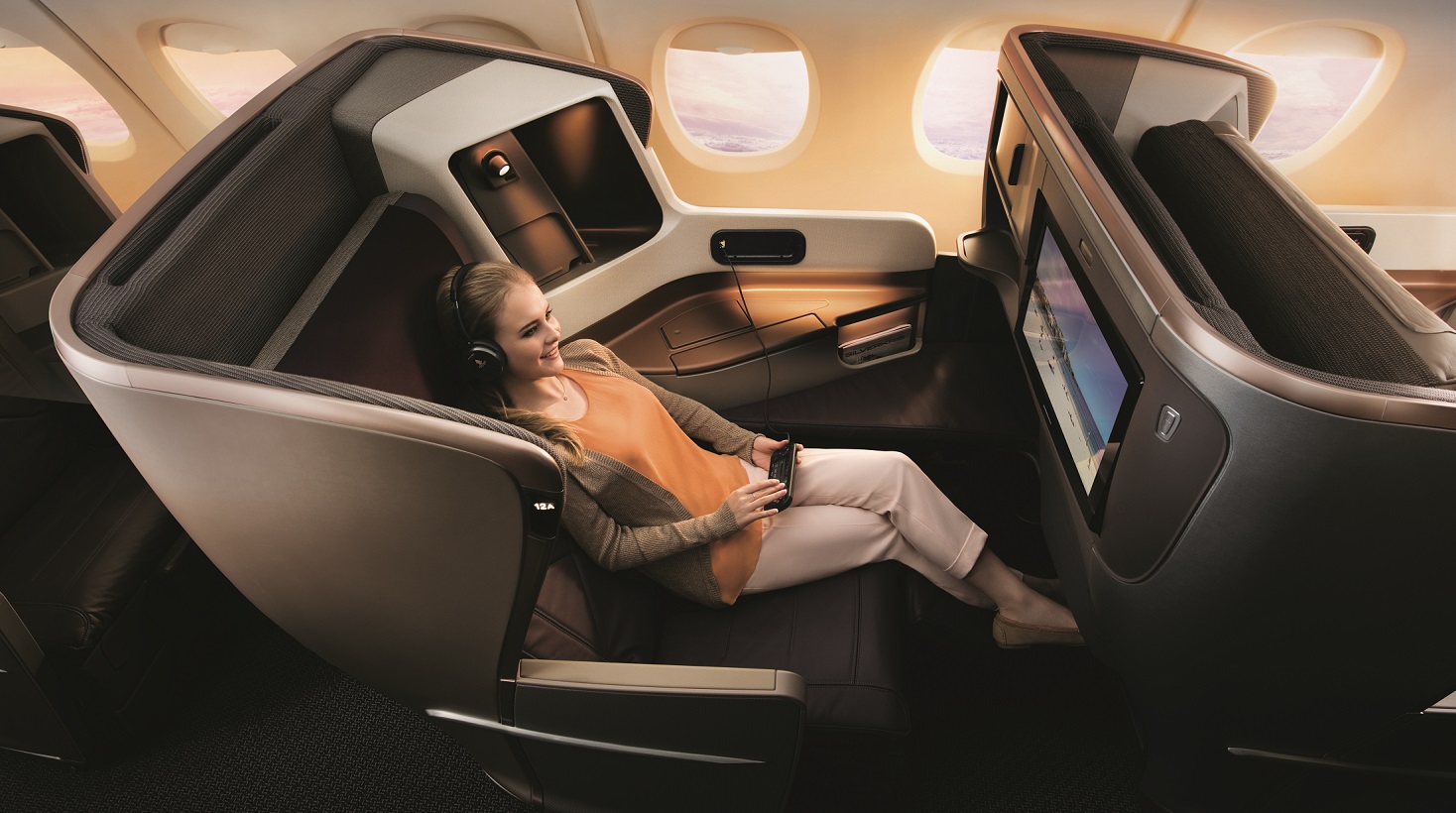 Singapore Airlines has one of the best First Class products in the world
This handy table shows the points redemption cost for other destinations with KrisFlyer.
Emirates Skywards
Flight redemption options with Emirates are limited.
Converting to Emirates will net you 75,000 Skyward Miles. This will get you from Australia to Emirates' Dubai hub, but no further.
Alternatively, if you paid for your own Emirates flight in Economy Class to Europe, you could use points to upgrade one leg of your journey to Business Class.
Upgrades from Australia to a number of European locations (e.g. Paris, London, Amsterdam) would cost 78,000-81,250 points. However, your original fare would need to be at least a Flexible Economy ticket.
Check out the Emirates calculator if you have specific redemptions in mind.
Etihad Guest
Etihad also has limited redemption options compared to Qantas and Virgin.
If you would like the option of flying Etihad but you are not completely set on it, you might want to consider transferring your points to Velocity instead, since Etihad is a Velocity partner. That will also give you the option of throwing in any additional Velocity points you may have earned elsewhere.
In terms of direct redemptions, 100,000 Etihad Guest miles will only get you from Melbourne to Abu Dhabi return in Economy. Alternatively, if you paid for that flight in $$ you could upgrade it to Business from Economy Saver for 88,000 points.
Other than that, 100,000 points will not get you much else by way of flights. You can use this calculator to see where you can go.
Air New Zealand Airpoints
Airpoints is not the most attractive option when it comes to flight redemptions.
Converting your 100,000 points would get you 1,000 Airpoints, which are worth $1 AUD each when redeemed. Depending on when you fly, this probably will not get you too far.
Summing up
The flexibility of Amex Membership Rewards means that you really are spoilt for choice when it comes to redemptions.
In my view, the best use of 100,000 Amex points would be a flight redemption or upgrade through Asia Miles. But as usual, make sure you take taxes into account when crunching the numbers.
KrisFlyer also has some tempting First Class redemptions available in that price range.
One thing is for sure, if you don't know what to do with your Amex points, you should keep them in Membership Rewards. They won't expire and you have plenty of time to work out the best way to redeem them.
With 80,000 Membership Rewards points bonus available on sign up, the American Express Platinum Charge Card is a great card for those who want to earn Membership Rewards points on everyday spend with lots of new and enhanced additional benefits. Read the Point Hacks guide for the full rundown.
80,000 Membership Rewards points, when you spend a minimum of $3,000 on eligible spend in the first 3 months of approval
$450 travel credit annually
Unlimited access to over 1,200 lounge across 130 countries - including Virgin Australia Domestic, Delta, Priority Pass and American Express lounges globally
Access to American Express Fine Hotels & Resorts perks & discounts
Complimentary status & memberships with a number of hotel loyalty programs including Accor Plus Membership valued at $395 per year
Complimentary The Australian Financial Review Premium digital subscription
Complimentary Travel Insurance cover extended to additional card members (PDS)
Until 14 April 2019, earn 3 Membership Rewards points per $1 at restaurants in Australia, 2 points per $1 spent on travel and overseas, and 1 point per $1 spent on everything else (except those in the 0.5 points category)
From 15 April 2019, you will earn to 2.25 Membership Rewards points per $1 on all eligible purchases, except for spend with government bodies, for which you will earn 1 point per $1 spent
Annual Fee: $1450 p.a.
Charge card, not credit card - balance requires payment in full each month but with no pre-set spending limit - more about this
Card Members who currently hold or who have previously held any Card product issued by American Express Australia Limited in the preceding 18 month period are ineligible for this offer. Previous and existing bank-issued American Express companion cardholders are eligible for this offer.
Read the Amex Platinum Charge guide →
Point Hacks may receive a commission from the card issuer for each applicant of this card. More about this →
---
Looking for more inspiration for how to spend your hard-earned frequent flyer points?
Here is a comprehensive list of all of our Best Uses of Points guides. There may be some overlap but each guide has its own twist.
Qantas Frequent Flyer
Velocity Frequent Flyer
Asia Miles
KrisFlyer
Etihad Guest
Emirates Skywards
American Express Membership Rewards
What can you use 100,000 Amex Ascent Membership Rewards points for?
was last modified:
March 13th, 2019
by
What can you use 100,000 Amex Ascent Membership Rewards points for?
was last modified:
March 13th, 2019
by