With 75,000 Qantas Points in hand, you could be enjoying a taste of Business (or even First) on routes as far as Asia — once COVID-19 border restrictions relax, of course.
Even if that's not for a while (pending the rollout of various vaccines in 2021), your points still have plenty of use in Australia, for both interstate travel and potentially unlocking more far-flung destinations such as Broome.
We highlight our best uses of 75,000 Qantas Points, with a focus on redemptions that you could book and take in the foreseeable future. Remember that reward seat bookings can currently be cancelled or changed for free until 30 April 2021.
---
Did you know: One of the quickest ways to earn more points is through credit card sign-up bonuses like on this ANZ Frequent Flyer Platinum deal?
Travel now: domestic flight options
Here are some great-value uses of Qantas Points that some of you might be able to take advantage of right now!
1. Get up to 13 Business upgrades on short domestic flights
Your 75,000 Qantas Points could get you anywhere from two to 13 Business Class upgrades on Qantas domestic routes, depending on the fare and distance travelled.
It takes just 5,400 Qantas Points to upgrade from Economy to Business on flights under 600 miles (965km) from a regular flexible ticket.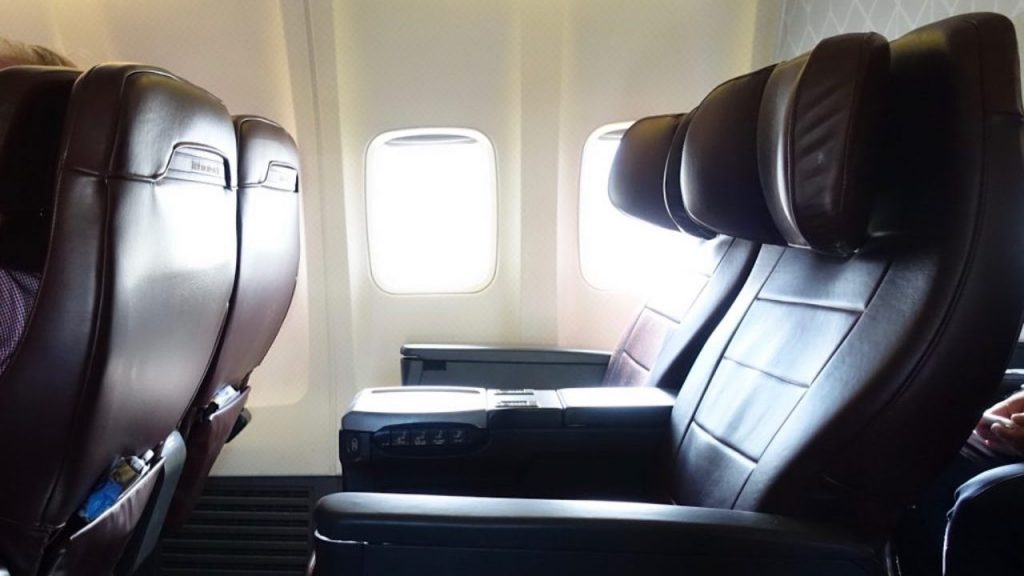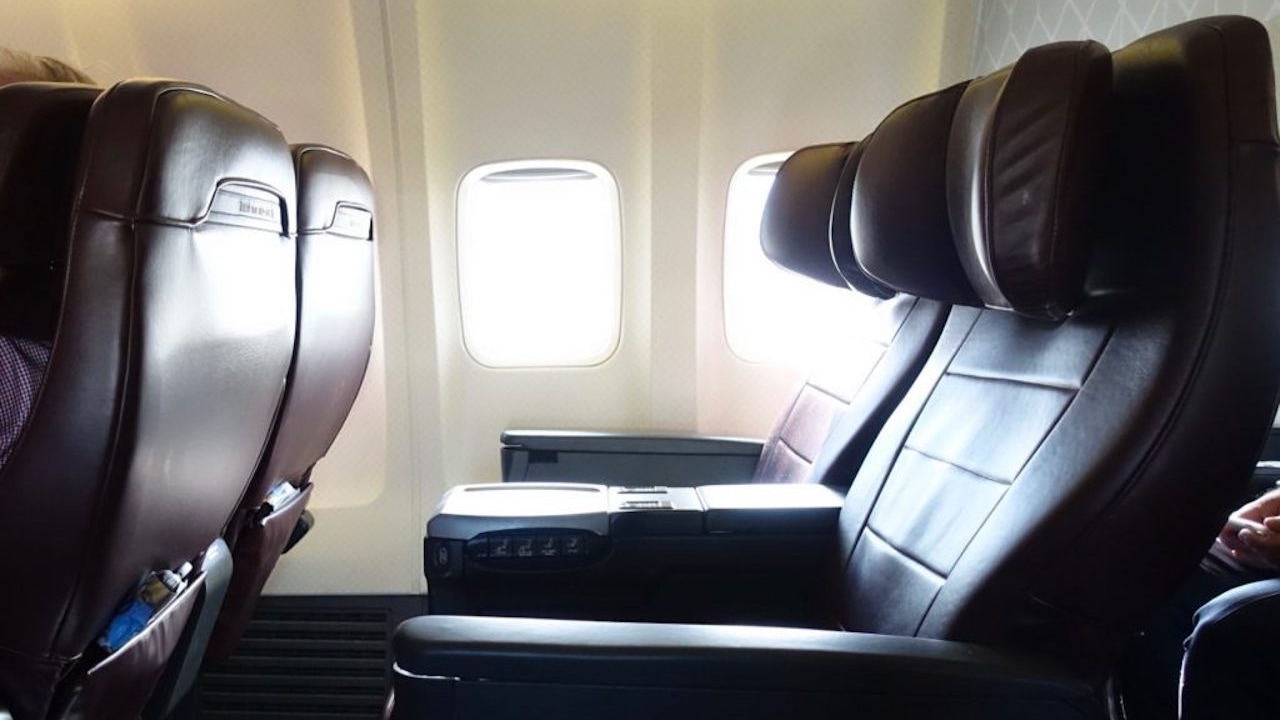 This could be a great way to reward yourself or your employees if they are frequently shuttling between two cities such as Sydney or Melbourne, and you can do this 13 times from a starting balance of 75,000 Qantas Points.
From the cheaper Red e-Deal tickets, upgrades cost 10,900 points so you would have 6 potential upgrades to Business in the bank. These rates all apply for all 'Zone 1' flights on the Qantas upgrade charts.
2. Get up to six Business upgrades on longer domestic and New Zealand flights
If your company travels usually involve longer 4-5 hour journeys such as Perth to Brisbane or Melbourne to Auckland, then upgrades make more sense as you'll have more comfort to rest and work, often in the Qantas Business Suite with flatbeds.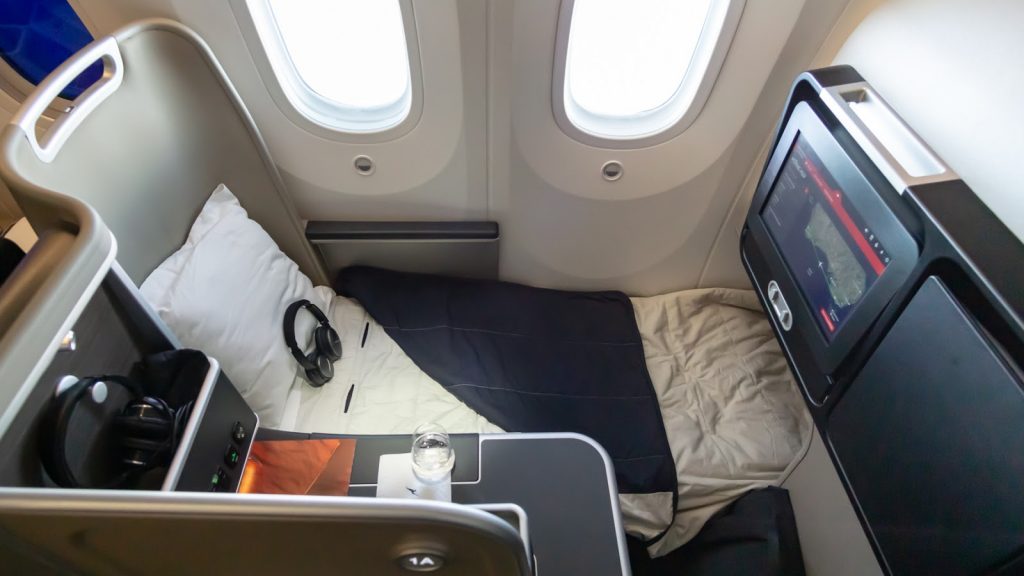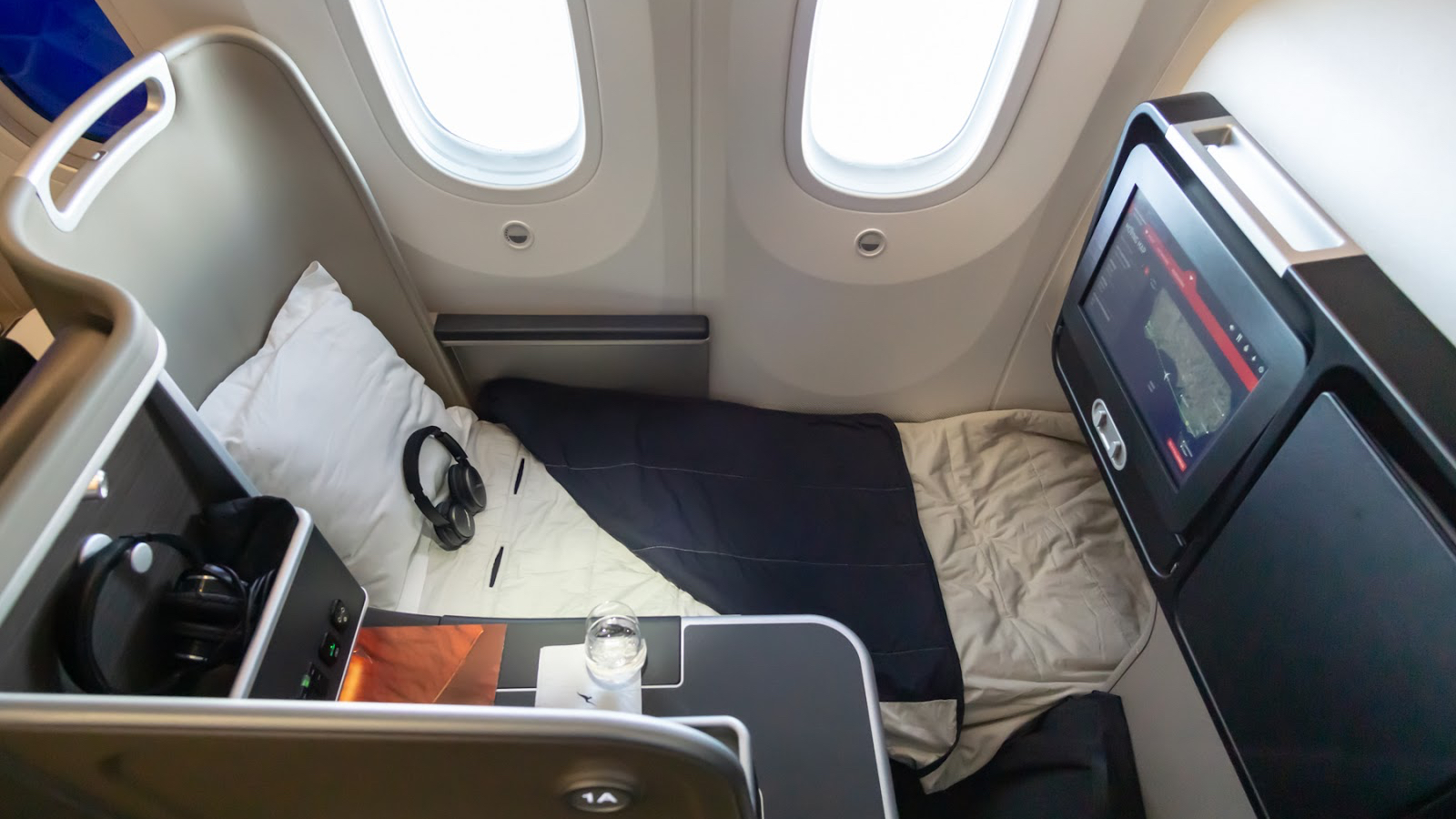 On Economy Flex tickets, upgrades for domestic flights start from 10,900 points while it's 11,900 points for international Qantas flights (up to 6 upgrades in both cases).
From cheaper domestic Red e-Deal or international Economy Saver fares, you'll need a steep 27,200 points for domestic (only two upgrades) or 21,800 points for international (up to three upgrades).
These rates all apply for all 'Zone 3' flights on the Qantas upgrade charts.
3. Jet between Perth and the eastern states in Qantas A330 Business (almost)
Qantas has refurbished its large fleet of Airbus A330 aircraft with their new Business Class seating and it is found on some East-West Coast flights (i.e. Perth to Sydney, Melbourne and Brisbane). All seats have direct-aisle access in a 1-2-1 configuration.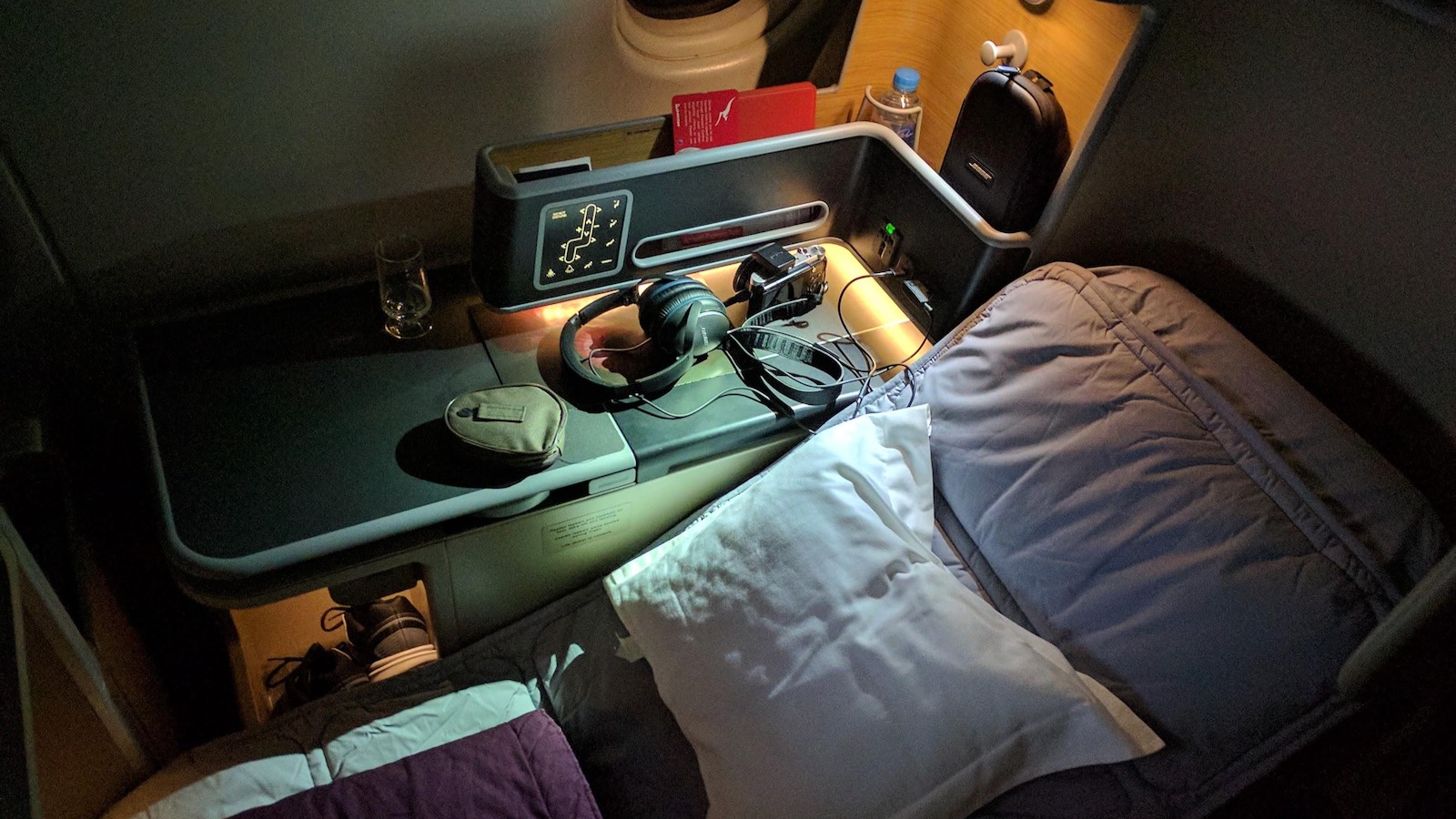 With a Business Class ticket going for 41,500 Qantas Points each way, you'd need 83,000 points for a return seat. This means you'd need to earn 8,000 Qantas Points on top of the 75K bonus.
Even during COVID-19, Qantas is flying a limited number of Airbus A330s on these transcontinental routes. You'll get the same Business Class seat, though the inflight service may be temporarily trimmed down.
4. Fly regionally and domestically in Economy, up to nine times one-way
There's never been a better time to explore our own back yard. Fly Qantas to regional destinations from 8,000 points in Economy, plus taxes.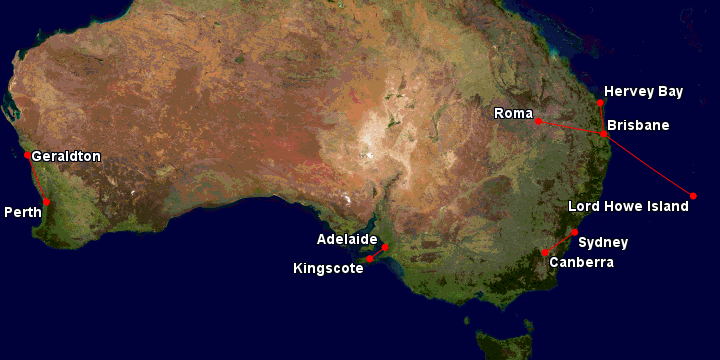 For example, Broome is a very popular destination for West Australians and interstate travellers alike. While cash fares in the July 2021 peak season are in the range of $300-$400 one-way, a reward seat is 12,000 points and $59 — giving an excellent 2.3 cents per point of value.
In this case, just 48,000 Qantas Points and $236 in cash would cover return Broome flights for two from Perth, still leaving plenty of points in your balance for later. Alternatively, you could book up to nine one-way 8,000-point fares, such as for Sydney-Melbourne travel.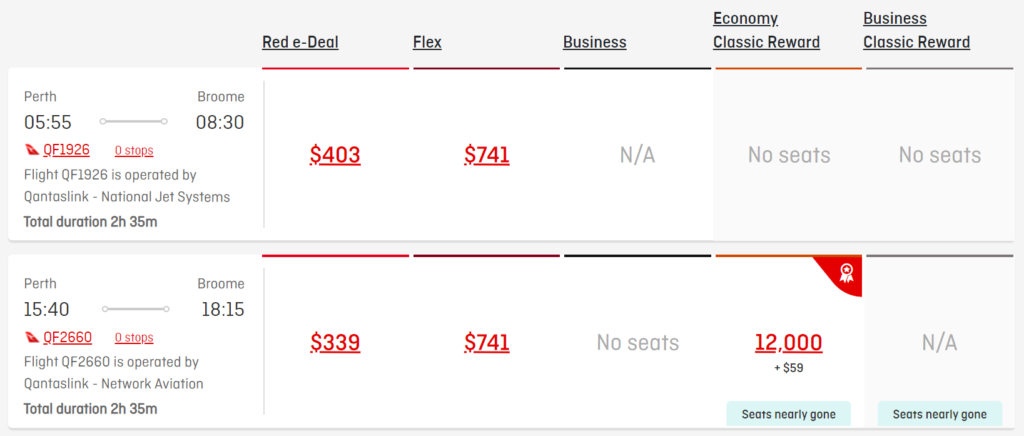 Ad – Scroll down to continue reading.Minimum spend, terms & conditions apply.
Travel later: international flight options
While we might not be allowed to leave these sandy shores just yet, keep these international Qantas Points redemption options in mind for down the track, potentially in 2022 and beyond.
5. Shower whilst flying Emirates First Class to New Zealand
This is arguably one of the best and quickest redemptions to use Qantas Points for glamorous travel. During normal operations, Emirates flies Sydney to Christchurch daily on their A380 superjumbo, which features an onboard shower for First passengers.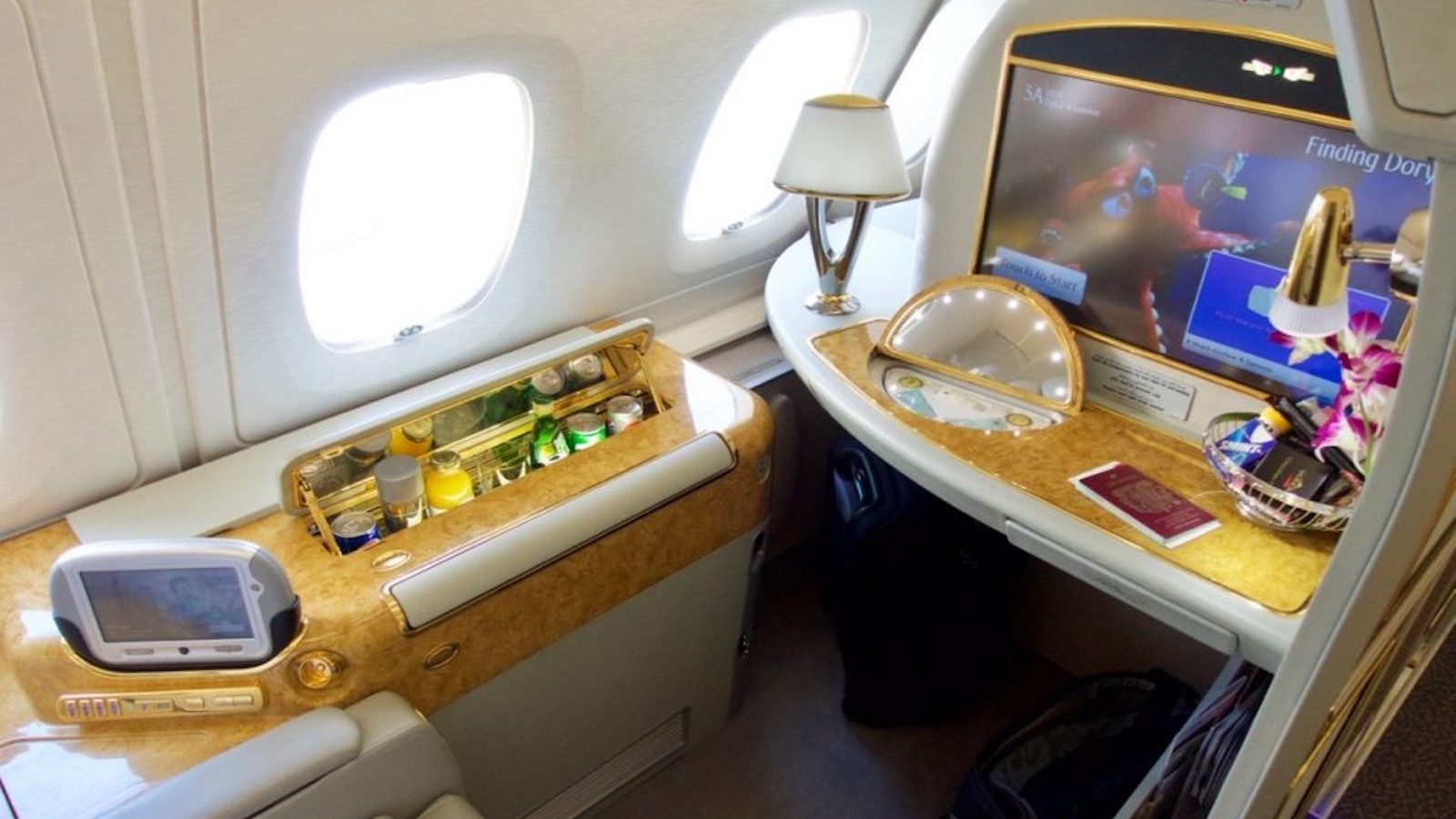 A one-way First redemption costs 62,200 points and Business 41,500 points. When flying Emirates First out of Sydney, you'll get access to the excellent Qantas International First Lounge.
To book an Emirates flight using Qantas Points, read this guide. These other routes are also good ones to aim for to fly Emirates premium cabin products.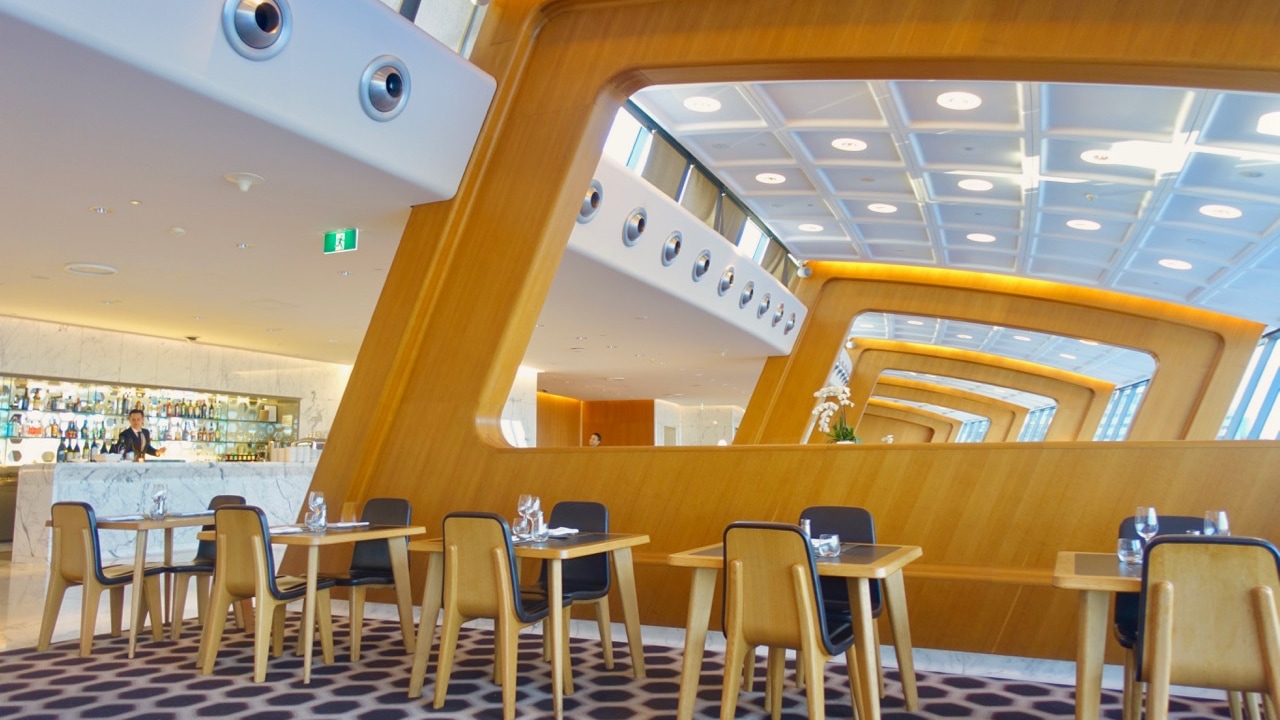 Note that international travel out of Australia is still restricted, and Emirates isn't currently flying this route during the COVID-19 restrictions. This is an option to consider once overseas travel opens up again.
6. Holiday to New Zealand or Fiji in Business
This one goes a bit beyond the threshold — you'll want to save up 83,000 Qantas Points to enjoy return Business flights from the Eastern States to New Zealand or Fiji.
Once Australia's borders are opened, a trip to Fiji might just be the thing you need. Fiji Airways is one of few airlines that are on the cheaper Qantas Classic Rewards Table. Taxes are reasonably low too, such as $88 from Melbourne to Nadi.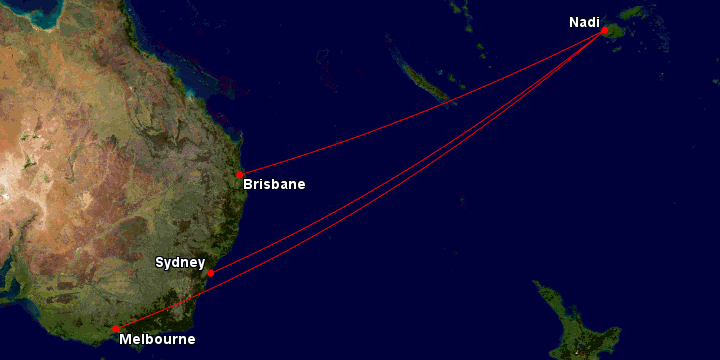 Flights start at 41,500 Qantas Points + taxes each way, per adult, for popular destinations such as Queenstown, Auckland and Nadi. The only exception is Melbourne to Fiji, which unfortunately falls into a higher distance bracket and commands 57,000 Qantas Points for the flight.
As mentioned previously, all Qantas flights from Sydney, Melbourne and Brisbane to New Zealand have the same pricing of 41,500 Qantas Points in Business Class and 18,000 points in Economy.
7. Fly Qantas mixed-class return to Bali, or Jetstar Business Class return
Fancy a classic Bali getaway? With under 85,000 Qantas Points (yes, we're stretching a bit here), you could fly return in mixed-classes with Qantas, or purely in Business Class with Jetstar.
First up: Qantas. Selected flights between Sydney and Denpasar feature the Airbus A330s with flatbeds, which would make for a very comfortable ride to Denpasar-Bali. One-way in Business is 57,000 Qantas Points while Economy is 20,300 points, both plus taxes.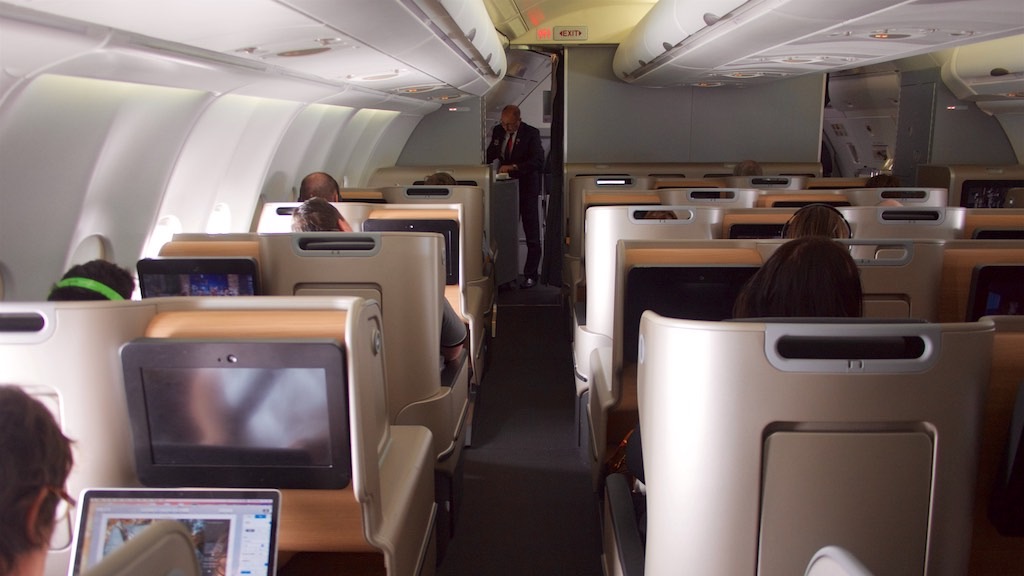 Combined as a mixed-class return trip, that's a reasonable 77,300 Qantas Points plus taxes, which should be easily attainable.
Next: Jetstar. The budget carrier's Business Class experience will set you back 42,200 Qantas Points each way plus taxes, or 84,400 for a return.
While the inflight experience is all-inclusive with food, drinks and entertainment, Jetstar Business Class only has recliners and lounge access isn't part of the deal.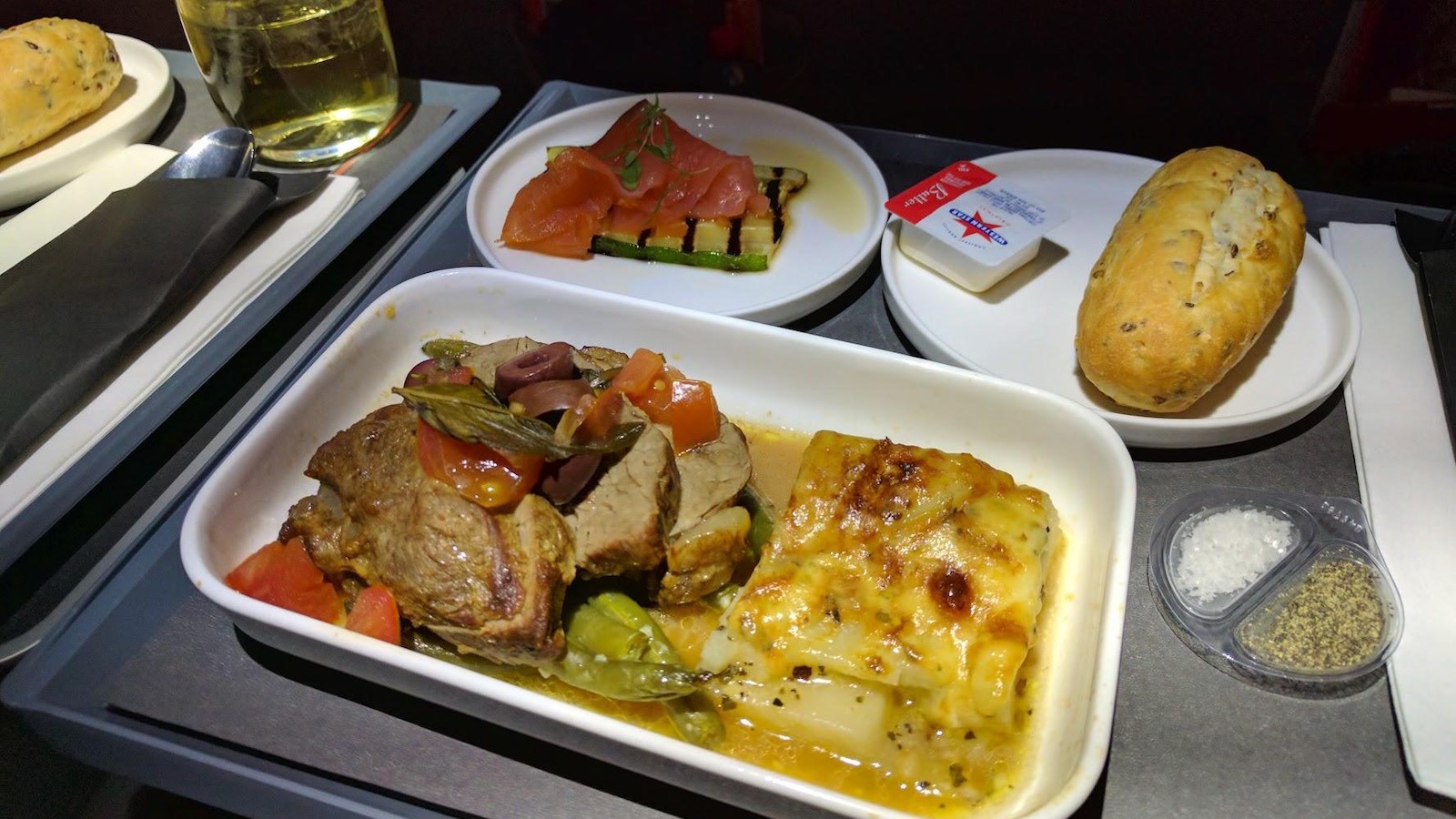 8. Fly one-way to Hong Kong in Cathay Pacific Business Class
Hong Kong is a bit further from Australia than Bali, but 75,000 Qantas Points will get you a Business Class ticket on Cathay Pacific.

Cathay Pacific flights need more points than the corresponding Qantas flights, but the overall taxes are lower, so it's a pretty good deal for your hip pocket.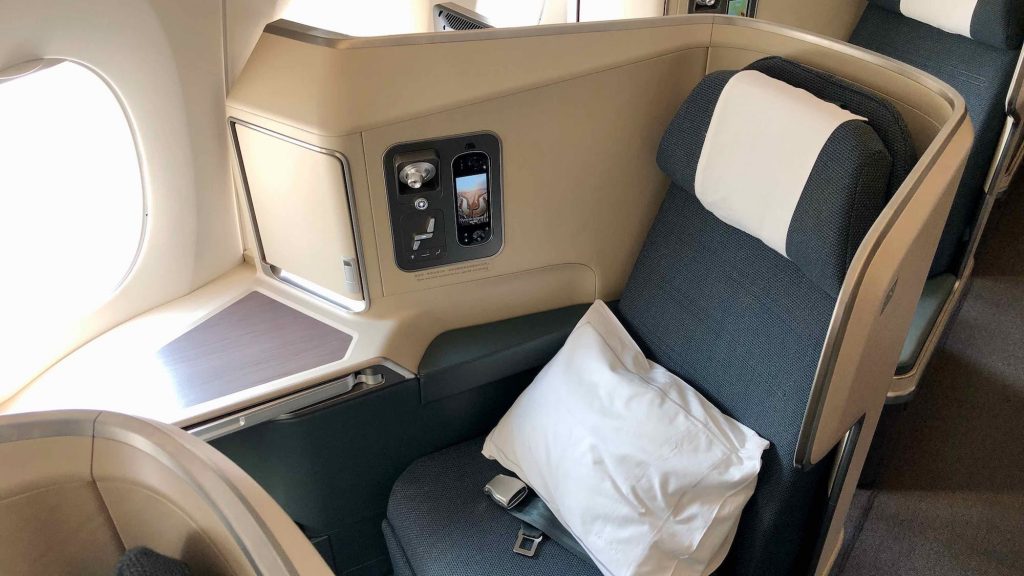 9. Jet around Asia in Cathay Pacific First Class
Another one for the distant post-COVID-19 future: flying Cathay Pacific First Class around Asia. This cabin is flown exclusively on the Boeing 777-300ER, with six open suites in a private 1-1-1 configuration.
It is renowned for its wide seat and excellent lounge access options, including The Wing and The Pier lounges when departing from Hong Kong.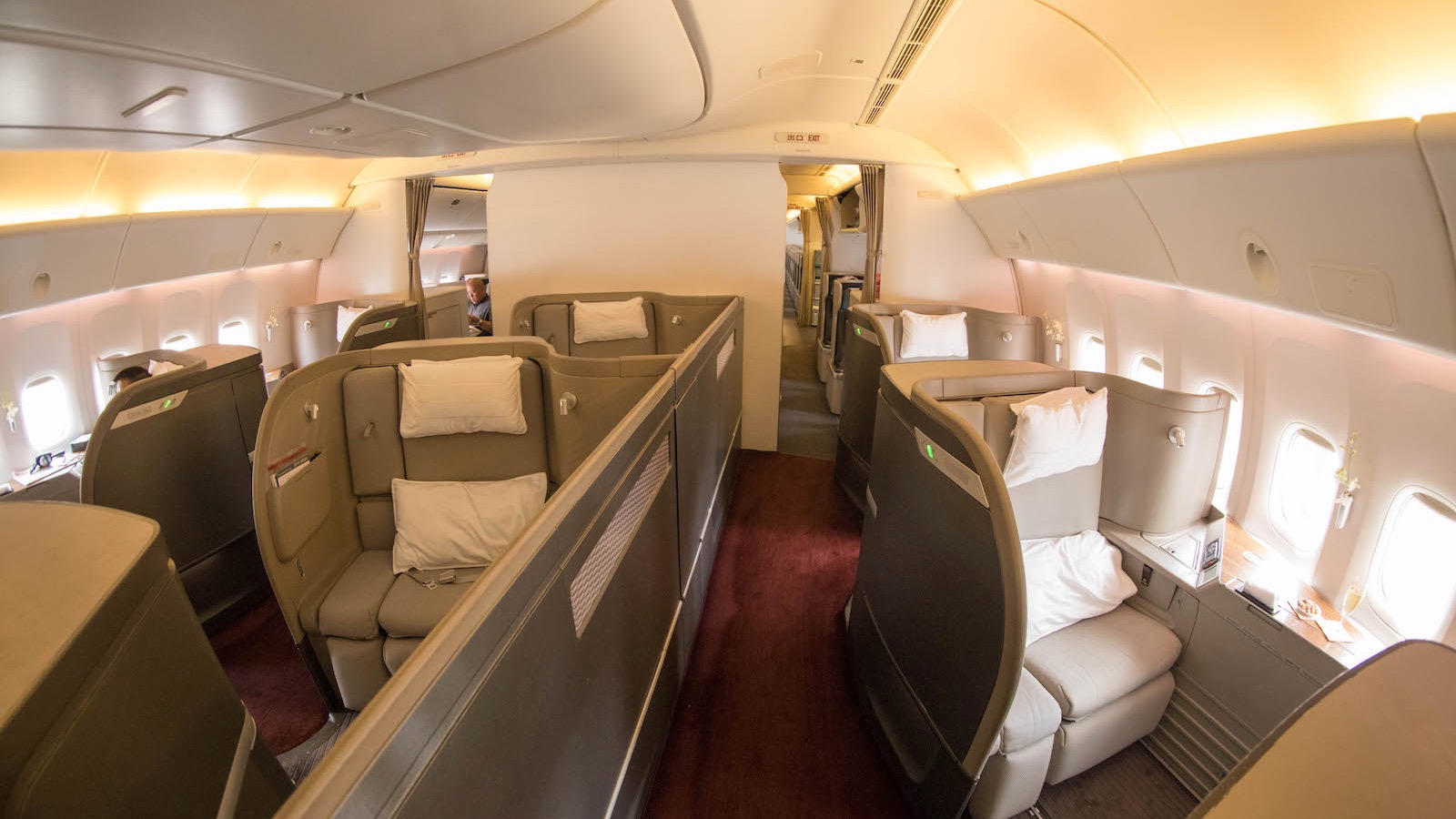 You'll normally find this on long flights to Europe or the Americas. However, Cathay Pacific also flies it to select Asian cities, with the cheapest redemption being the 3½-hour flight to Beijing for 64,500 points.
Here are some other routes to access this product on cheaply, and learn how to make a booking in our beginner's guide to using points for Cathay Pacific flights.
Needless to say, Cathay Pacific is heavily affected by coronavirus shutdowns and its First Class product won't be back in the air anytime soon. Keep this option handy for future planning.
Summing Up
75,000 Qantas Points won't be quite enough for that Business Class trip to London or First Class jaunt to the states, but it's certainly a start! That balance can go a long way when used domestically, and could even fly you in Emirates First Class to New Zealand or Business Class to Asia.
We hope you're able to use the points for some trips within Australia in the foreseeable future. If not, it could still be worth holding onto it until international travel opens up. With the right timing, you could snag decent international reward seats once border restrictions are lifted.
Remember that reward seats booked with Qantas Points are quite flexible. You won't lose more than 6,000 points for cancellations and 5,000 points for changes. But until 30 April 2021, these fees are being waived.
Read more on the best uses of Qantas Points.
---
Looking for more inspiration for how to spend your hard-earned frequent flyer points?
Here is a comprehensive list of all of our Best Uses of Points guides. There may be some overlap but each guide has its own twist.
Qantas Frequent Flyer
Velocity Frequent Flyer
American Express Membership Rewards
Cathay
KrisFlyer
Etihad Guest
Emirates Skywards
Everyday Rewards
9 of the best ways to use 75,000 Qantas Points
was last modified:
August 8th, 2022
by