It's been another huge year of changes in the fast-moving world of loyalty programs and frequent flyer points.
This year followed the the same trend we saw in 2018. Readers were again most interested in program changes as well as how to use their points to fly at the pointy end of the plane.
To our long-time readers, thank you for your continued support. This year we tripled our Instagram following and have also surpassed 100,000 likes on Facebook, so thank you to our new readers, too.
---
Top 10 most-read posts
1. Our analysis of changes to the American Express Membership Rewards program
In April, Amex devalued its rates to transfer partners such as Velocity and Asia Miles. By doing so, it reduced the effective earn rate on most cards in most categories. This has led to a lot of readers opting to earn Qantas or Velocity Points through co-branded Amex cards rather than Membership Rewards points.
2. Our analysis of changes to the Qantas Frequent Flyer program
Australia's largest loyalty program announced changes back in June, most of which came into effect in September. The most important one was that premium cabin redemptions became more expensive and Economy Class cheaper.
3. China Airlines A350 Premium Economy overview
Our most-read review was a surprising one but also supports the view that travel in Premium Economy is becoming more popular. Since May, you've now been able to redeem your Qantas Points on China Airlines flights between Australia and Taiwan, including in their excellent Business Class.
4. 15 things to expect from your first Business Class flight
This beginner's guide outlined the experience of flying Business Class for the first time. It outlined which benefits you'll receive and tips on how to maximise your enjoyment and comfort on the flight. The version for First Class was also very popular.
5. How to obtain and use single-entry Virgin Australia lounge passes
A number of cards like the ANZ Travel Adventures Visa and American Express Velocity Platinum offer two complimentary passes each year. This guide looks at which lounges you can get into and how to maximise their use.
6. Got 80,000 Velocity Points? Here are some ideas on what to do with them
This very-attainable points balance can get you a return trip in Virgin Australia A330 Business Class across Australia. Or you could try Singapore Airlines Business Class one-way to Asia. A reminder to try to book your 2020 flights before 8 January to save money.
7. A guide to Qantas' Points Plane series
Qantas launched this unique initiative in May, offering all seats on some planes as award redemptions. We've seen six Points Planes fly to places like Tokyo, Los Angeles and Lord Howe Island.
8. New American Express Lounge Sydney overview
When the original lounge opened four years ago, it could only hold 60 people. It got really crowded, so Amex opened a new lounge triple the size in October of this year. It's a huge improvement.
9. How to use your frequent flyer points to get to Japan
Japan has now overtaken Bali as the most popular overseas destination for Australians. We saw the Rugby World Cup a couple of months ago. The Summer Olympics will run during July and August next year. There are new services between Australia and Japan starting in March.
10. The top 10 Business Class products flying from Australia [2019]
We started an annual series on the best Business (and First Class) products that you can redeem points for on flights from Australia. The winner for 2019? Qatar Airways' Qsuite flying from Sydney, Perth, Adelaide and Canberra.
---
Ad – Scroll down to continue reading.Minimum spend, terms & conditions apply.
Matt's personal top picks
After my marathon digital nomad year of 2018, I reduced my time on the road to a (still respectable) total of four months this year.
My most extensive journey was a three-week round-the-world trip to Hong Kong, Vietnam, Dubai, Jordan and New York. I got to compare Emirates' and Etihad's A380 First Class products.
My favourite trip of the year was a week spent eating and swimming my way around the Italian island of Sardinia during their summer. I flew Emirates Business Class back from Milan and was very impressed.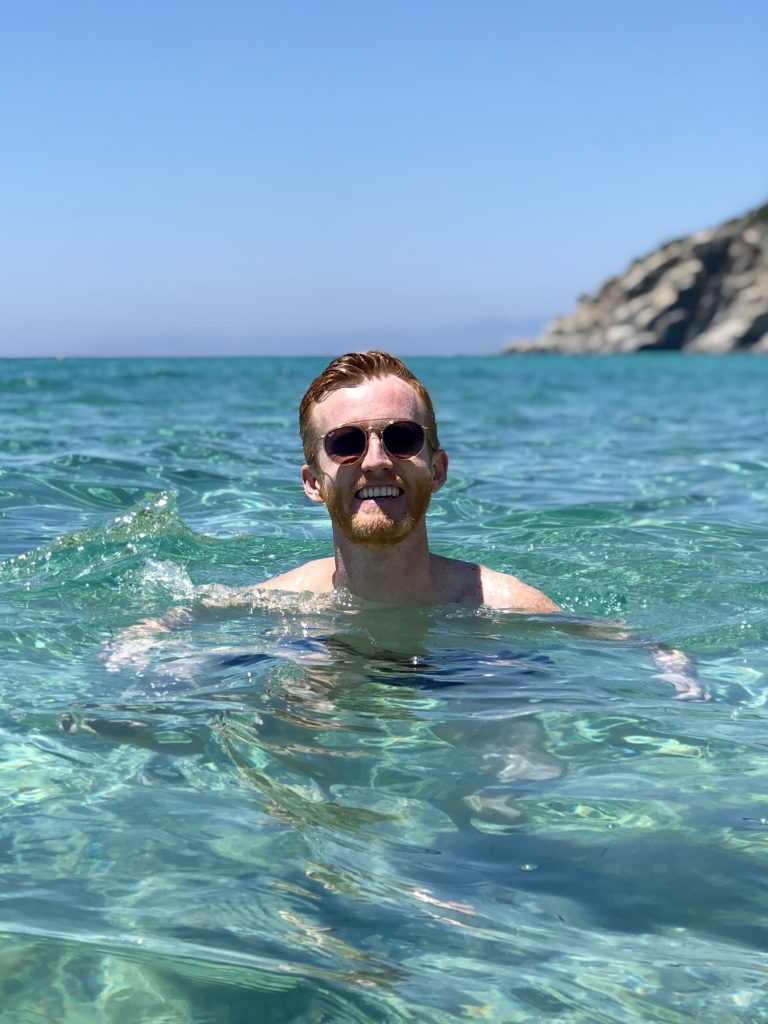 The most disappointing Business Class products I flew on this year were Hong Kong Airlines and TAP Portugal. The most impressive lounge that I visited was Cathay Pacific's The Pier First Class Lounge in Hong Kong.
Next year, I've got trips to Mexico, Hawaii, Spain, France, Switzerland, Rwanda, Uganda, Tanzania and South Korea planned. The redemption I'm most looking forward to is Oman Air's famed A330 Business Class, booked with Etihad Guest miles.
---
Dan's personal top picks
I started the year reviewing Virgin Australia's new Business Class product between Melbourne and Queenstown, courtesy of Virgin Australia. It is always great to see competition and choice enter the market, with this product being the only one to offer Business Class between these two cities.
My favourite article for the year was our top 10 First Class products flying from Australia. I still have a soft spot for First Class and believe there is still a market for this product. However, with the continuing improvements in Business Class, it is understandable that the prevalence of First Class is decreasing.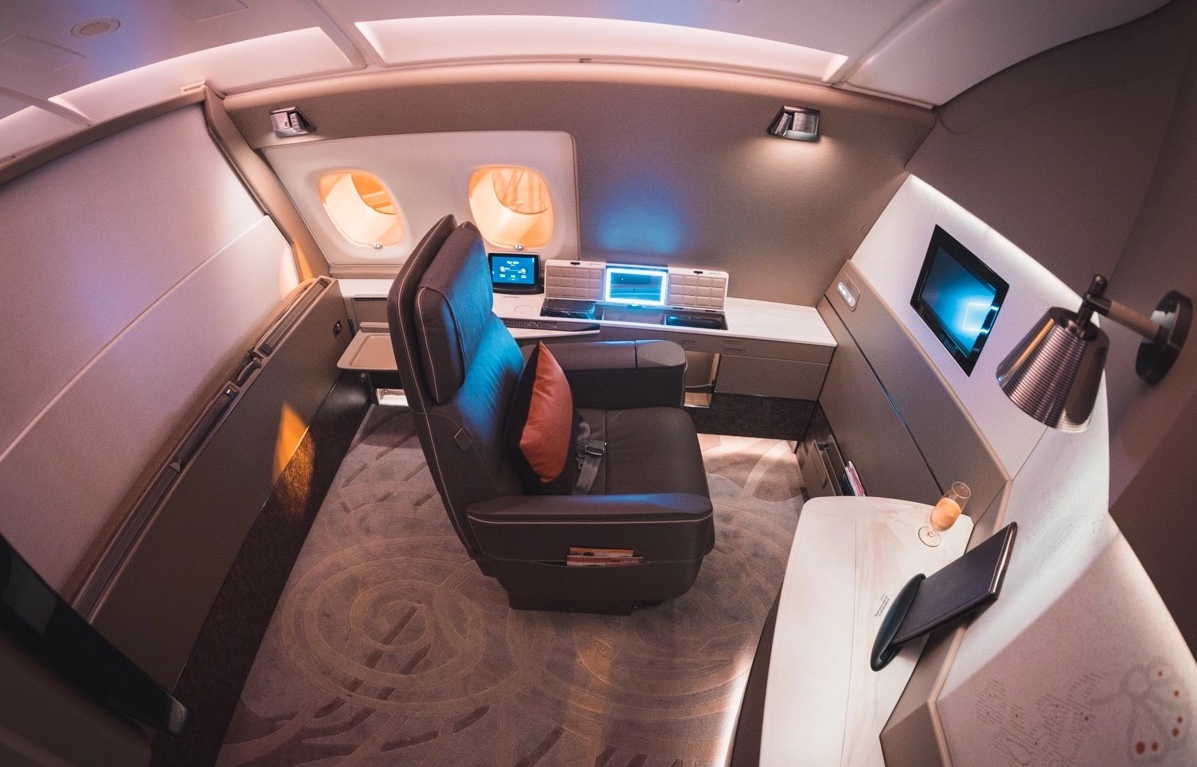 Finally, it would be amiss to not mention one of the biggest news announcements in the loyalty space for 2019, which was the major overhaul of the Qantas Frequent Flyer program. I enjoyed attending the announcement at the Sydney Cricket Ground and writing up a live summary of the pros and cons of the changes as they were being announced at the event.
Any new initiatives in earning frequent flyer points are welcome and Qantas Loyalty has been doing this well. I am especially looking forward to the introduction of the Points Club program. It will be a first for Australian members to be rewarded in addition to points for on-the-ground transactions.
From the entire Point Hacks team, thank you for your continued support. We look forward to helping you travel more frequently, cheaply and comfortably in 2019!
---
Check out how to keep up-to-date with all Point Hacks news through our website, email newsletters and social media.
Here are the most popular posts (plus our picks) from 2019
was last modified:
January 20th, 2020
by