Qantas is taking Points Plane to a new level on home soil, with more than 1,700 flights in August 2022 being made fully bookable with Qantas Points. Almost 130,000 Classic Flight Reward seats – mainly on flights to regional destinations – will be on offer across Business and Economy class.
And even better, Qantas is discounting the points needed in Economy class by 30%, for travel from 1 June to 30 November 2022. So if your points balance is healthy and your feet itchy, now's the time to book yourself a winter getaway.
Qantas Domestic Points Plane [August 2022]
Book from: 9 May to 11:59pm 15 May 2022
Want to see more of our beautiful country? Across the month of August, every seat on selected Qantas regional and domestic flights will be a reward seat. This means you can book a great-value ticket at fixed rates, rather than the pricier 'Points Plus Pay' options. Some regional flights can be quite pricey, so reward seats are handy.
The routes included are:
South Australia
Adelaide to: Albury, Hobart, Mount Gambier, Newcastle, Townsville
Melbourne to: Mount Gambier
Queensland
Brisbane to: Albury, Coffs Harbour, Hobart, Port Macquarie, Proserpine, Tamworth, Wagga Wagga
Adelaide to: Townsville
Sydney to: Townsville
Canberra to: Cairns, Sunshine Coast
Perth to: Gold Coast
Melbourne to: Townsville
Australian Capital Territory
Canberra to: Cairns, Sunshine Coast
Victoria
Melbourne to: Albury, Burnie, Coffs Harbour, Merimbula, Mount Gambier, Newcastle, Townsville, Wagga Wagga
Western Australia
Perth to: Gold Coast, Hobart
New South Wales
Sydney to: Broken Hill, Byron Bay, Griffith, Launceston, Merimbula, Mldura, Orange, Townsville, Uluru
Brisbane to: Tamworth, Wagga, Coffs Harbour, Port Macquarie, Albury
Melbourne to: Albury, Coffs Harbour, Merimbula, Wagga Wagga
Adelaide to: Albury
Tasmania
Adelaide to: Hobart
Melbourne to: Burnie
Sydney to: Launceston
Perth to: Hobart
Brisbane to: Hobart
Northern Territory
How do I book a reward seat on a Points Plane?
Perform a search for your desired dates, ensuring they match the Points Planes dates.
Ensure that Use points is selected.
Choose your flights, looking for Classic Reward seats.
Complete the checkout and make payment to reserve the seats.
Tips for securing that Points Plane booking early
Make sure you have the required Qantas Points in your account. If you don't, a family transfer, buying some Qantas Wine or topping up your account are the quickest ways to boost your balance.
Be logged into your Qantas Frequent Flyer account on the Qantas website on the day the seats are released.
Have the search details all ready to go.
Ensure you select the correct flight number.
Skip selecting seats and special meals – you can do that later in Manage Your Booking.
Complete your payment quickly.
See our beginner's guide on how to book reward seats with Qantas Points for more information.
Further information on the Points Plane series is below.
---
Ad – Scroll down to continue reading.Minimum spend, terms & conditions apply.
What is a Points Plane?
A Points Plane is a flight operated by Qantas or Jetstar where every available seat is bookable with points. Here's how the airline describes the initiative:
The Qantas Points Plane is a flight exclusively reserved for Qantas Frequent Flyers, where every single seat, from First Class to Economy, is a Classic Flight Reward and can only be booked with Qantas Points.

– Qantas spokesperson
That might have been the case before, but now, you can also still buy cash fares on certain Points Planes.
Since launching this initiative in May 2019, Qantas Frequent Flyer has run numerous Points Planes across a wide range of destinations, including Tokyo and Los Angeles.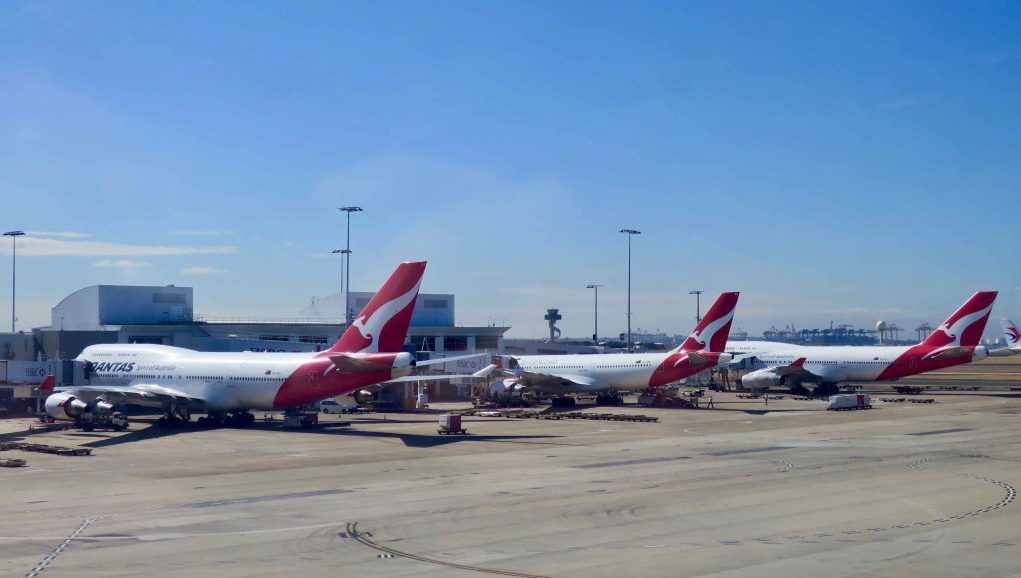 Tickets are sold on a first-come, first-served basis, with no preference given to those with elite status. Note these bonus reward seats are not available for booking through partner programs such as Cathay Pacific Asia Miles or Alaska Airlines Mileage Plan.
Why has Qantas launched the Points Plane initiative?
Qantas Frequent Flyer doesn't often release a whole bunch of rewards seats. Points Planes are one solution to this, by making it easy to book certain flights.
Previous Points Planes have included the return leg of one-way charters, aircraft retirement flights, and the launch of new international routes during the pandemic.
Where have previous Points Planes gone?
Interested in a bit of light trivia? Here are the details of previous Qantas Points Planes.
Route
Date
Notes
Melbourne-Tokyo
Tokyo-Melbourne
October 2019
October 2019
Airbus A380
Airbus A330
Sydney-Los Angeles
October 2019
Boeing 747 (retirement flight)
Australia-Japan
Nov-Dec 2019
Jetstar flights
Domestic (NT)
Feb-Mar 2020
Flights to Darwin, Alice Springs, Uluru
Lord Howe Island
Mid 2020
New Zealand
April 2021
Celebrating Trans-Tasman bubble
London, Los Angeles
November 2021
Celebrating international travel
Perth
March 2022
Celebrating WA border opening
New Zealand
April 2022
Celebrating NZ borders opening (again)
Summing up
We love the Points Plane initiative from Qantas. It's beneficial for members, who sometimes find it hard to find reward seat availability. And it also fills a plane with passengers, when the plane may have otherwise gone empty. Of course, you have to be flexible to match the dates of the Points Planes.
In more recent times, it's also a way to celebrate significant milestones while flying during the pandemic. From international travel resuming to WA re-opening its border, Points Planes are there to kick off a new phase of travel.
Qantas adds hundreds of Points Planes in August
was last modified:
May 9th, 2022
by