The upcoming Trans-Tasman bubble is a hot topic right now, with an announcement of the start date due on April 6. Qantas is cashing in on this by making Points Planes available for the first 72 hours of the bubble launching. Here's our breakdown of what this means.
Trans-Tasman Points Planes in 2021
For the first three days of the Trans-Tasman bubble launching (expected to be within the next few months), Qantas will make every seat on every flight to and from New Zealand available as a Classic Flight Reward.
That means if you have Qantas Points, you can take advantage of fixed-rate flight rewards in Economy and Business Class! Most Trans-Tasman flights between New Zealand and the east coast of Australia have the same points cost:
18,000 Qantas Points + taxes, one-way Economy Class flight
41,500 Qantas Points + taxes, one-way Business Class flight
Note that taxes apply per flight and per passenger. From Sydney to Auckland, this is A$162 in all classes, which is quite costly. Considering you can often get a return cash ticket to New Zealand for under $400, it does not make sense to spend 18,000 points + A$162 for the same seat.
Business Class is a better deal, though hopefully, Qantas will roster some of the larger Airbus A330s or even Boeing 787s for a premium flight experience (and even more reward seats, with up to 42 on the 787s).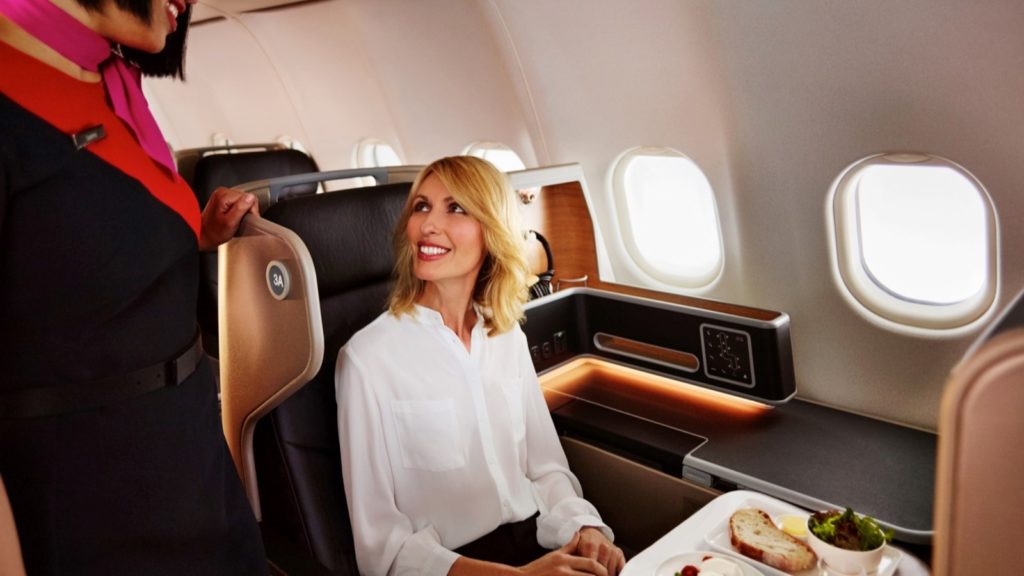 How do I book an award seat on a Points Plane?
Perform a search for your desired dates
Ensure that Use points is selected
Choose your flights
Complete payment
---
What is a Points Plane?
A Points Plane is a plane operated by Qantas or Jetstar where every available seat is bookable with points. Here is how the program describes the initiative:
The Qantas Points Plane is a flight exclusively reserved for Qantas Frequent Flyers, where every single seat, from First Class to Economy, is a Classic Flight Reward and can only be booked with Qantas Points.
Since launching this initiative in May 2019, Qantas Frequent Flyer has announced six Points Planes promotions.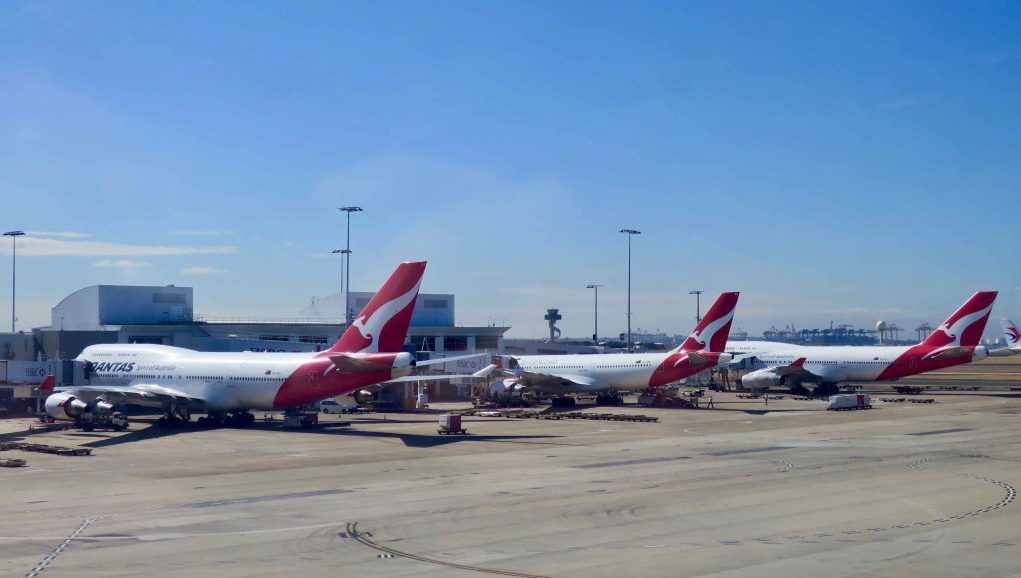 Tickets are sold on a first-come, first-served basis, with no preference given to those with elite status.
Note these flights are not available for booking through partner programs such as Cathay Pacific Asia Miles or Alaska Airlines Mileage Plan.
Why has Qantas launched the Points Plane initiative?
Qantas Frequent Flyer has a reputation amongst some of being stingy with rewards seats. Given that, the aim of this initiative seems to be for Qantas to demonstrate goodwill to its frequent flyer members by showing that it is releasing more award availability.
Conveniently for them, they can fill planes that are being flown one-way to pick up charter passengers or be retired.
Where have previous Points Planes gone?
1. Airbus A380 from Melbourne to Tokyo in October 2019
The first Points Plane was an Airbus A380 flight with all four cabins (First, Business, Premium Economy and Economy Class). It will fly from Melbourne to Tokyo Narita on 21 October 2019.
First and Business Class seats sold out within 30 seconds and 9 minutes, respectively. Premium Economy seats were gone within a day. Economy seats are still available.
This plane was going to fly empty to pick up charter passengers from the Rugby World Cup, so it made sense for Qantas to fill it on the way there.
2. Airbus A330 from Tokyo to Melbourne in October 2019
The second Points Plane was released at the same time as the one above but is a smaller Airbus A330. This one actually has better Business Class seats but no Premium Economy.
Business Class sold out in 29 minutes, with Economy Class seats still available.
3. Boeing 747 from Sydney to Los Angeles in October 2019
Qantas 'celebrated' the final flight of their Boeing 747 named Lord Howe Island, which is on its way to a plane graveyard in Arizona. Business, Premium Economy and Economy Class seats were released on this 13 October 2019 flight.
4. Jetstar flights from Australia to Japan in November and December 2019
This was the fourth Points Plane offer, but the first time that all available seats were made available on a number of different flights during a travel period.
Every available seat on Jetstar flights (return or one-way) departing from Cairns or the Gold Coast to Japan, and Jetstar Japan's network, could be booked as a Classic Flight Reward with Qantas Points for travel from 12 November 2019 to 12 December 2019.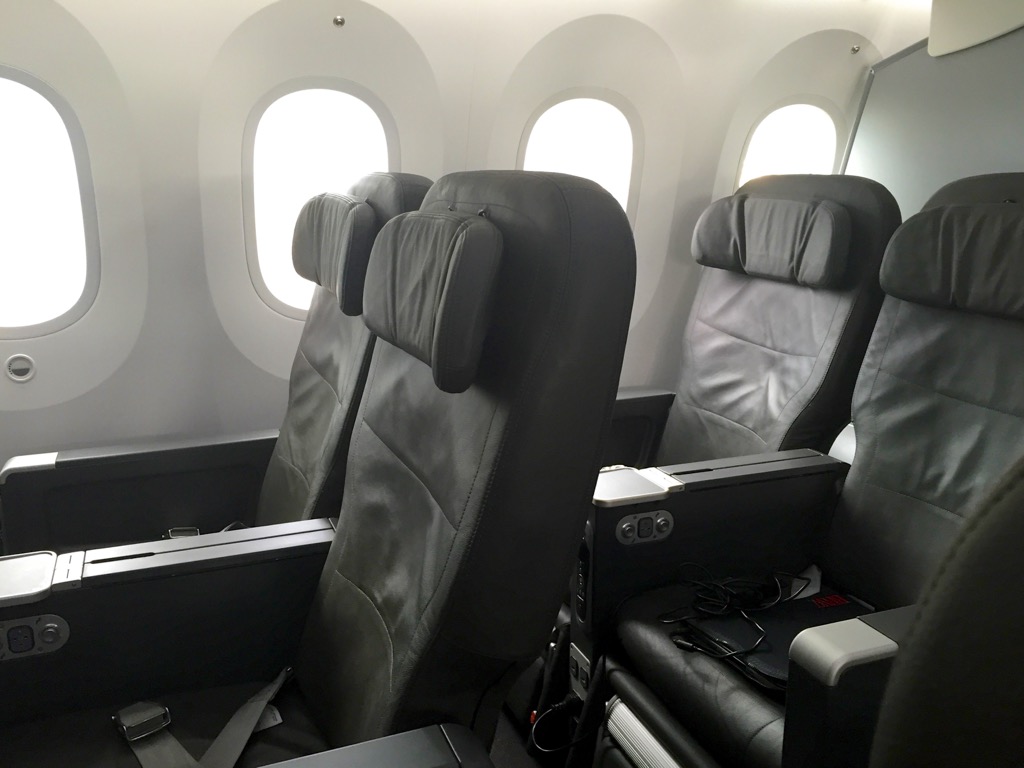 5. All Qantas flights to the Northern Territory in February and March 2020
Redeeming points for flights to the Northern Territory can be a good use of your points, especially to less-serviced destinations such as Ayers Rock (Uluru), that usually command a premium in pricing for both Economy and Business cabins.
In October 2019, Qantas ran a promotion opening up all Business and Economy Class seats for travel during February and March 2020 to the following destinations:
Darwin
Alice Springs
Ayers Rock (Uluru)
6. Lord Howe Island in mid-2020
In late 2019, Qantas released a Points Plane deal to Lord Howe Island, one of the most difficult places to fly to in Australia. It's also usually quite expensive, but with Qantas Points, it's a great way to book.
8,000 Qantas Points + $86 in taxes for a one-way Economy Class flight
16,000 Qantas Points + $172 in taxes for a return Economy Class flight
This redemption represents great value at over 5c per point (more than double our valuation of Qantas Points.) In fact, it's one of the best domestic Economy Class redemptions you can make.
How to maximise your chances of booking an award seat on the next Points Plane
Make sure you have the required Qantas Points in your account—if you don't, a family transfer, buying some Qantas Wine or topping up your account are the quickest ways to boost your balance
Be logged into your Qantas Frequent Flyer account on the Qantas website before 7am AEST on the day the seats are released
Have the search details all ready to go
Ensure you select the correct flight number
Skip selecting seats and special meals—you can do that later in Manage Your Booking
Complete your payment quickly
Summing up
I love this initiative from Qantas. It's beneficial for its members, who often find it hard to book good-value redemptions. And it also fills a plane with passengers which may have otherwise gone empty.
Given that Qantas is seeing 'significant demand for these flights', be on-time if you're interested!
Qantas promises 72 hrs of 'Points Planes' to New Zealand
was last modified:
March 26th, 2021
by