Today marks my one year as a digital nomad. On 18 December 2017, I decided to leave my home base of Austin, Texas and take my job with Point Hacks on the road (and into the sky).
Was it a rich experience? Yes. Was it challenging? Absolutely. How many natural disasters was I in? Three.
In this post, I aim to share my flight booking tips for those thinking of going on an extended jaunt around the world—and for those who have a keen interest in getting the most out of their points.
Firstly, my background
I'm originally from the Western Suburbs of Sydney, but four years ago I won the Diversity Visa Lottery, granting me a green card (read: permanent residence) to live and work in the US.
So I moved to Austin—if you haven't been, it is well worth a visit, especially in the northern autumn and spring, and the flight from Dallas and Houston is less than one hour. I lived there for the years of 2015 (working as a server), 2016 (when I started with Point Hacks) and 2017.
Last year, I started to crave a new challenge and, presented with an opportunity that doesn't often come around, I decided to take my job with Point Hacks mobile.
My year in brief
Number of countries visited: 12
Number of continents visited: 5
Number of days on the road: 365
Number of airlines flown: 20
Number of miles flown: 93,300
Number of flights taken: 3 in First, 11 in Business and 36 in Economy Class (50 total)
How I maximised my points this year
I started the year off in South America, with a month each in Chile, Argentina and Peru.
After a roadtrip from Texas to Florida, my first flight of the year was from Miami to Santiago in American Airlines Business Class. It cost me 60,000 Qantas Points (jumping to 68,400 from 18 September 2019) plus a whopping US$5.60 in taxes—score!
The flight was just OK with typical apathetic US onboard customer service, but I definitely enjoyed the fact that half of the plane was empty. I flew the day before New Year's Eve and generally I find the few days prior to the new year to abound with award availability on not-so-popular routes like this one.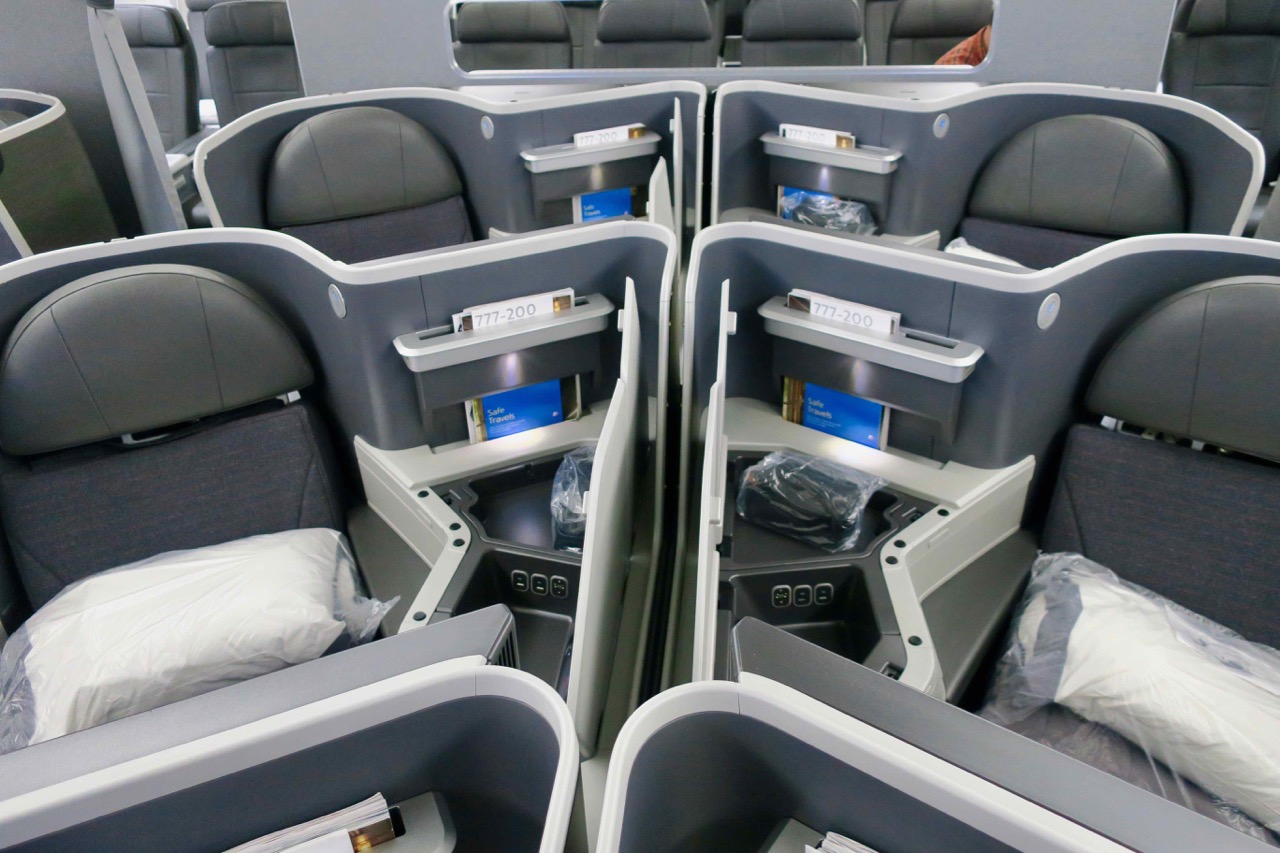 South America, along with perhaps Africa, is probably the most expensive continent to get around by plane. Therefore, points came in handy to offset the high cost of cash tickets, like Santiago to Temuco in Chile.
I used 4,500 British Airways Avios + ~AU$30 to offset a ~AU$600 cash ticket for a one-hour flight, giving me a redemption value of over 12 cents per point.
(Side note: the Lake District in Chile is absolutely stunning and worth a visit, similar to New Zealand's South Island and the Pacific Northwest.)
Hiking around the Argentinian side of Patagonia was definitely the highlight of my trip, including climbing up to the mountain featured in the Patagonia clothing brand's logo.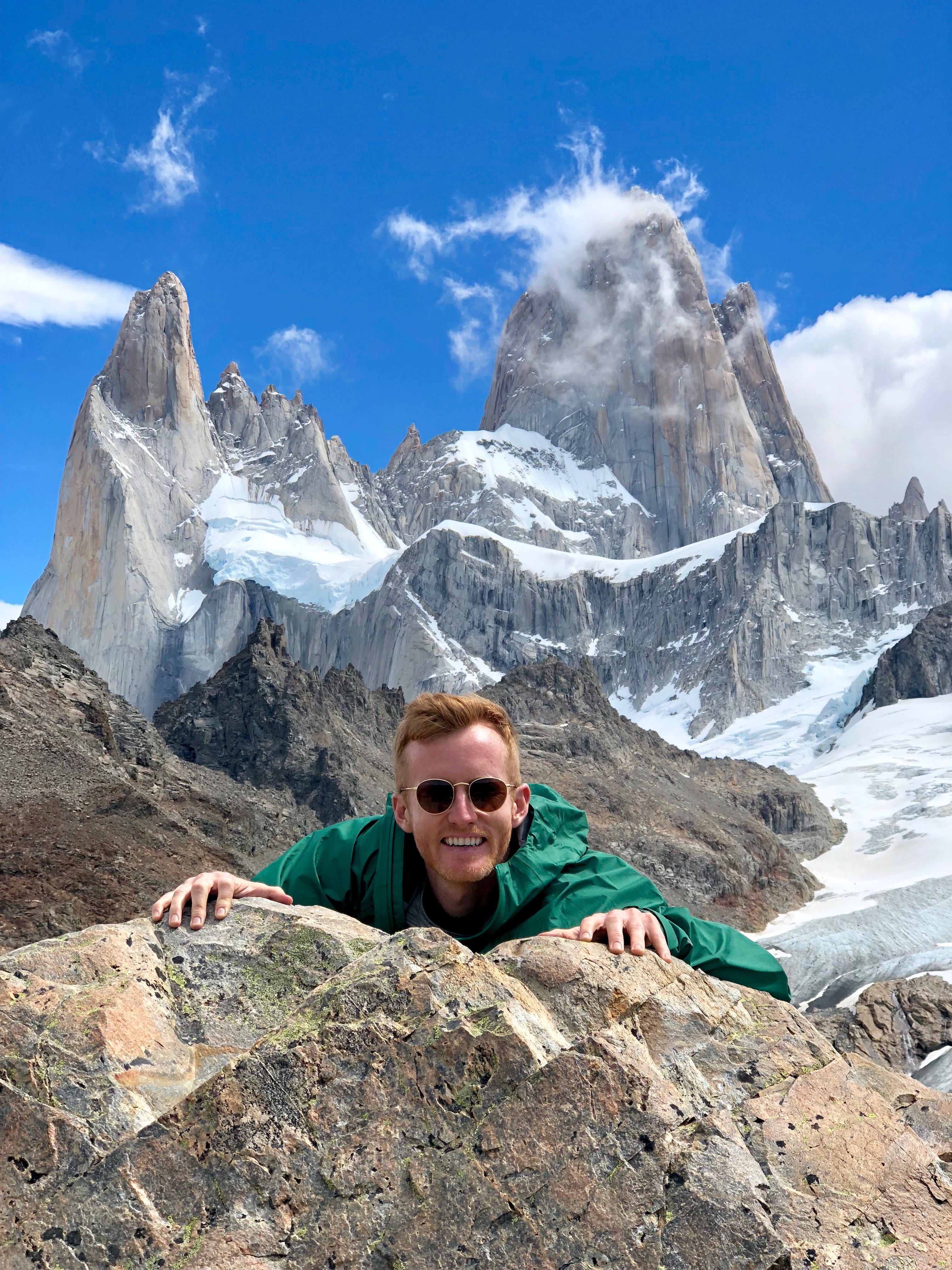 How I got a free flight within Europe
In April, I headed over to Europe in Business Class for 140,000 United MileagePlus miles + ~US$100 in taxes return. I visited Trondheim in Norway, Stockholm, Vienna and Madrid (where I lived on and off for six years)—you can access my tips for Spain in our destination guide.
I took advantage of United's Excursionist Perk to throw in a free Austrian Airlines Business Class flight from Sweden to Austria and was really impressed with the soft product (potentially because I was the only passenger in that cabin).
SWISS provided my favourite Business Class flight to date, from Zürich to Chicago. The food and service were spot-on and the throne seat (selected for free at 24 hours before departure) was a real treat.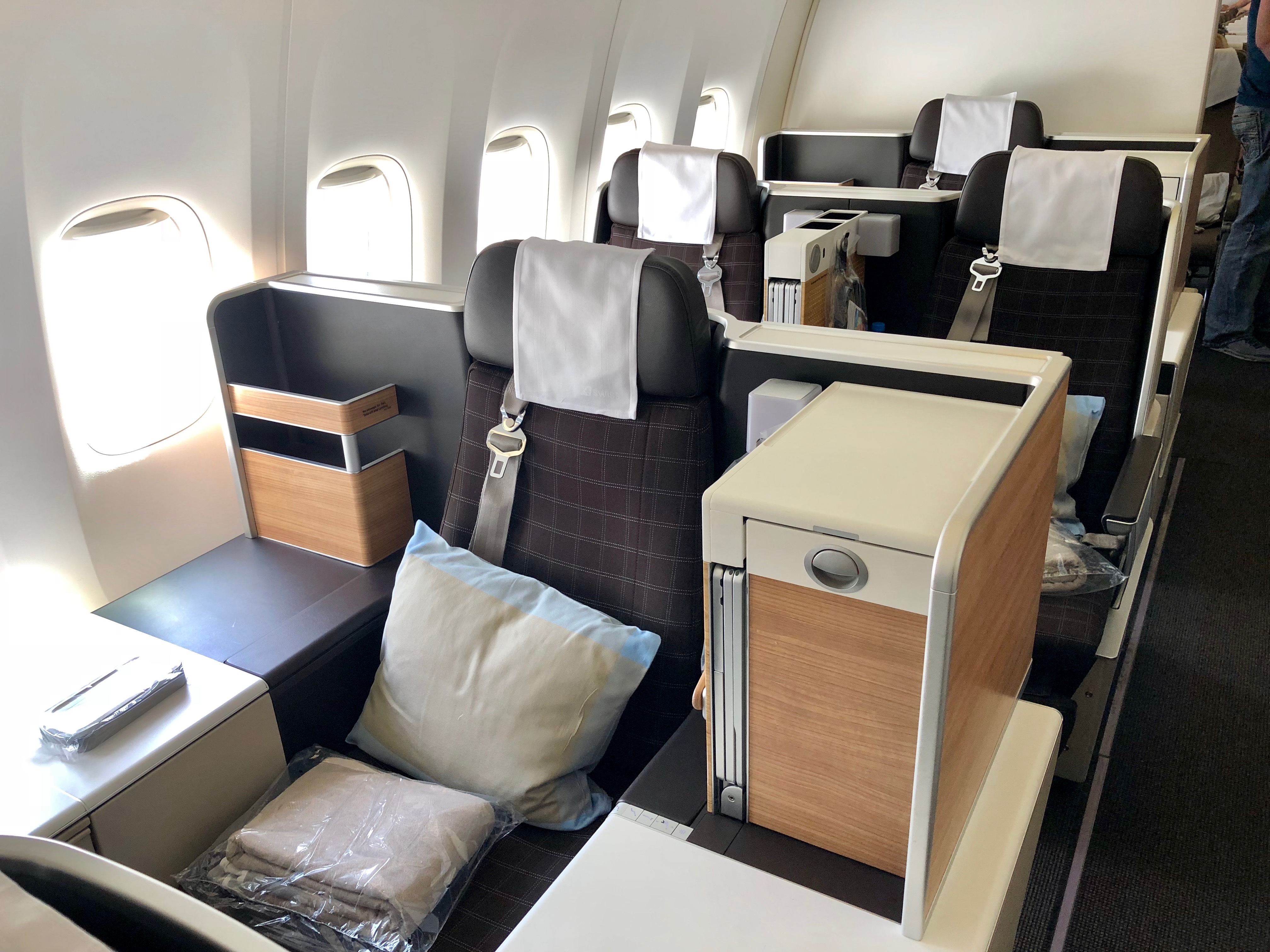 My favourite flight
I spent the middle of the year in the US and Canada, with my favourite flight (ever) being Cathay Pacific's fifth freedom flight from New York JFK to Vancouver for 50,000 British Airways Avios + US$60. Here are the cheapest routes to try this product on.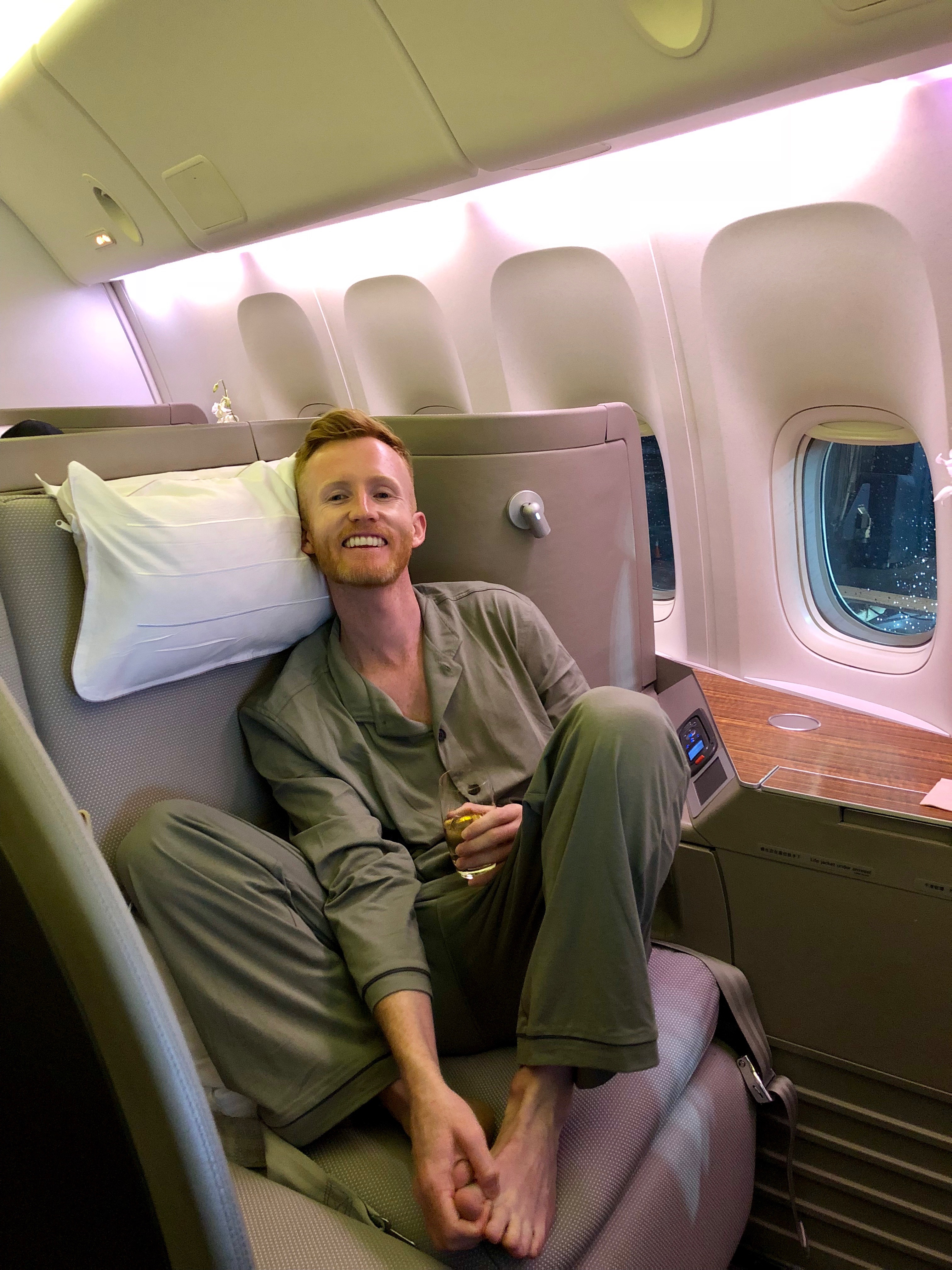 Ad – Scroll down to continue reading.Minimum spend, terms & conditions apply.
My best-value redemption
I used just 110,000 Virgin Atlantic Flying Club miles + ~US$260 in taxes to fly ANA First Class from Los Angeles to Tokyo return. I'd give the flight four stars with its suite-style seats providing excellent privacy and, obviously, fantastic Japanese food, but the cabin is showing its age.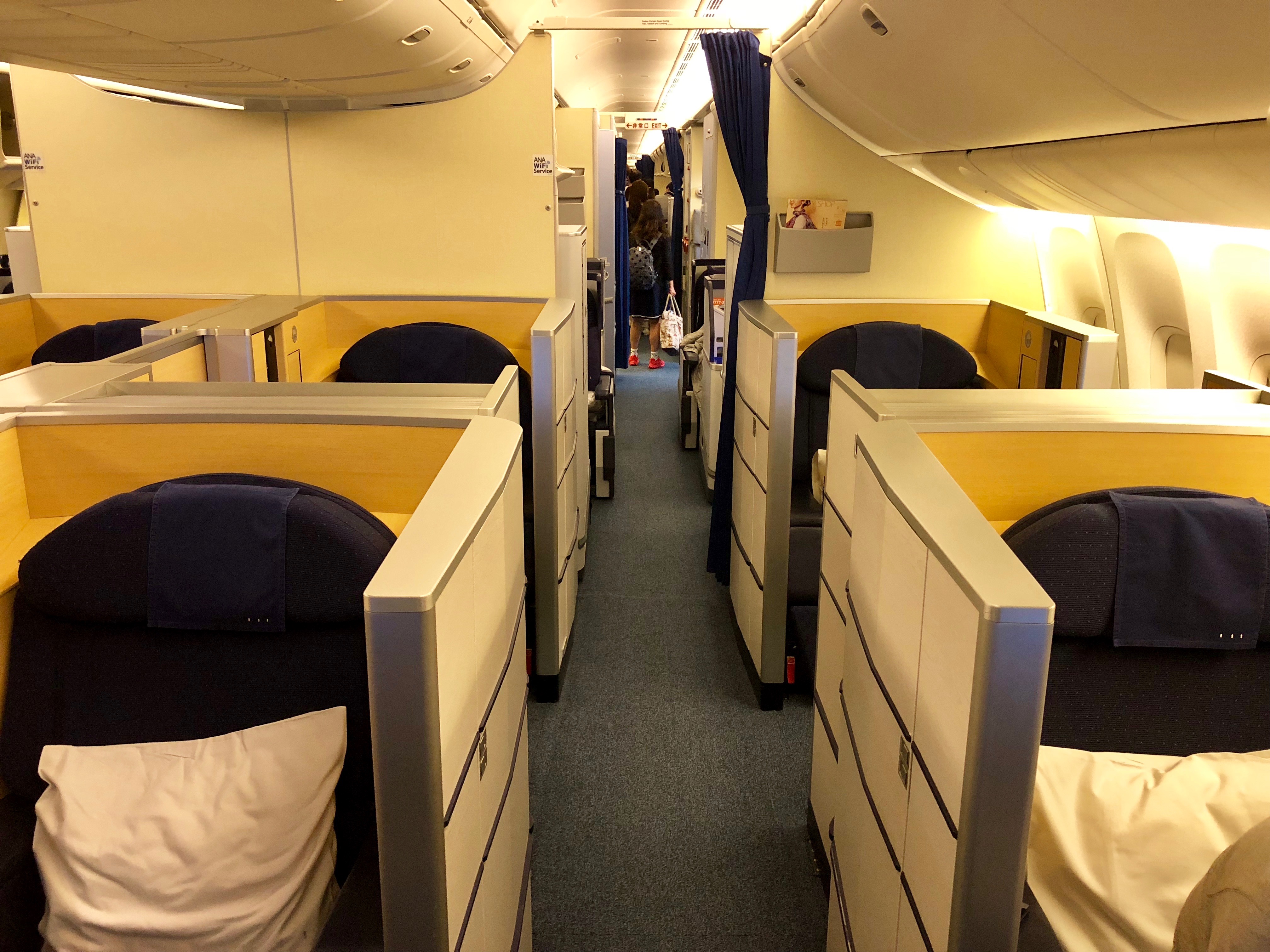 I arrived the day before most of the Point Hacks team for our annual meetup and used 60,000 Marriott Rewards points to book a night at The Ritz-Carlton, Tokyo. It was a superb experience and I would recommend booking high-tier Marriott and Starwood properties before they increase in price in March next year.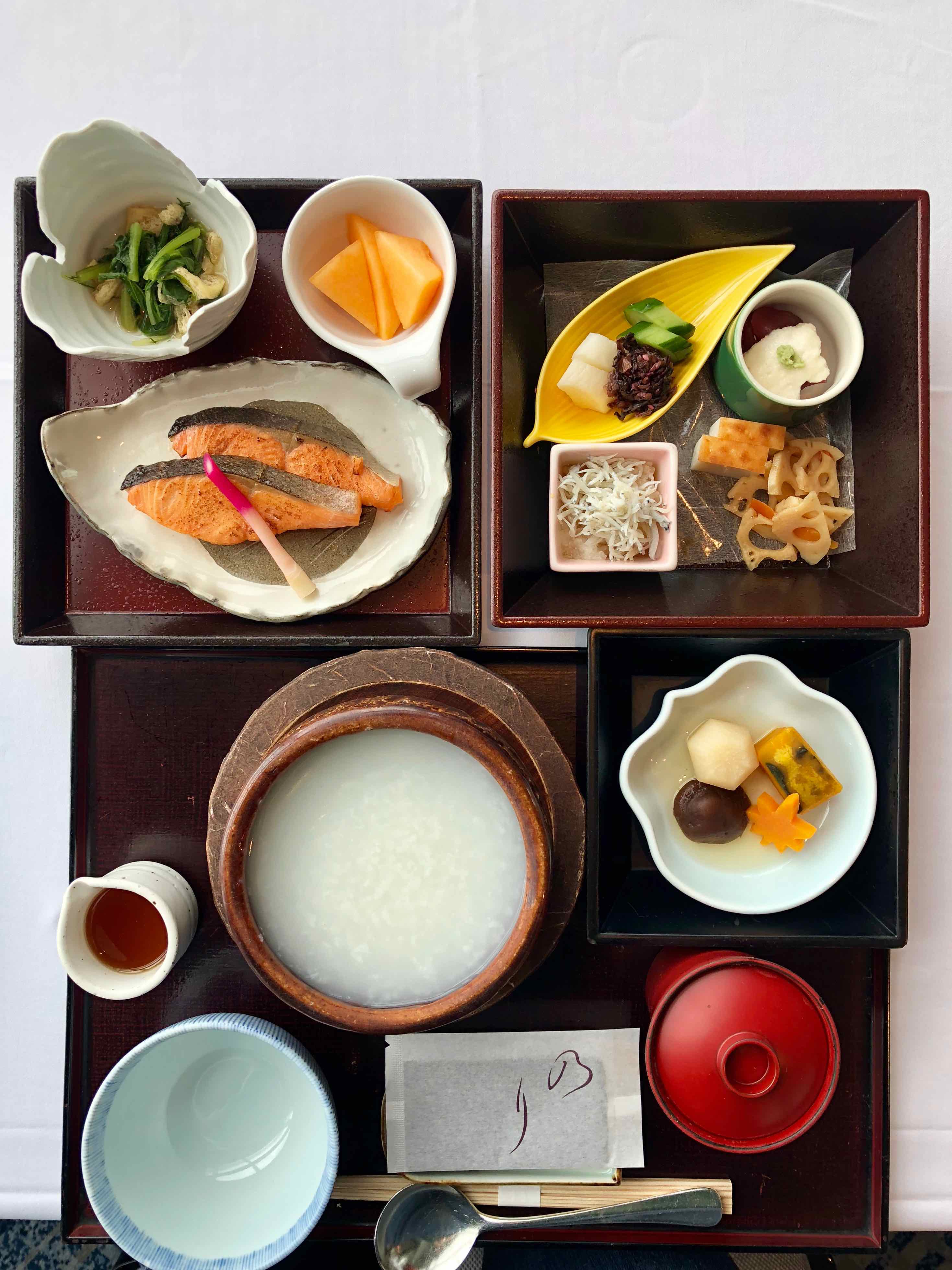 A little hiccup
Afterwards, Keith and I took a mini trip to Kyoto and got stuck in Typhoon Jebi. The next day, I flew to Sapporo and six hours after arriving, was in an earthquake which cut power to the whole island of Hokkaido for three days.
I was able to get on a flight to Tokyo and headed down to the beach at Shimoda (near Hakone), where I was met with torrential rain and a tornado warning. Mother Nature was not happy during my two weeks in Japan, but I still love the country.
Back to Australia
After a second trip to Spain in November, I flew from San Francisco to Melbourne (where I'm currently writing this post) for Christmas. As it is difficult to find premium cabin award availability on nonstop flights between Australia and the US, I jumped on an open seat in Qantas 787 Dreamliner Business Class.
(Side note: if you're travelling between Australia and Europe or North America for Christmas and have date flexibility, I find 10-12 December to be the dates from which cash tickets jump in price and award availability tightens up.)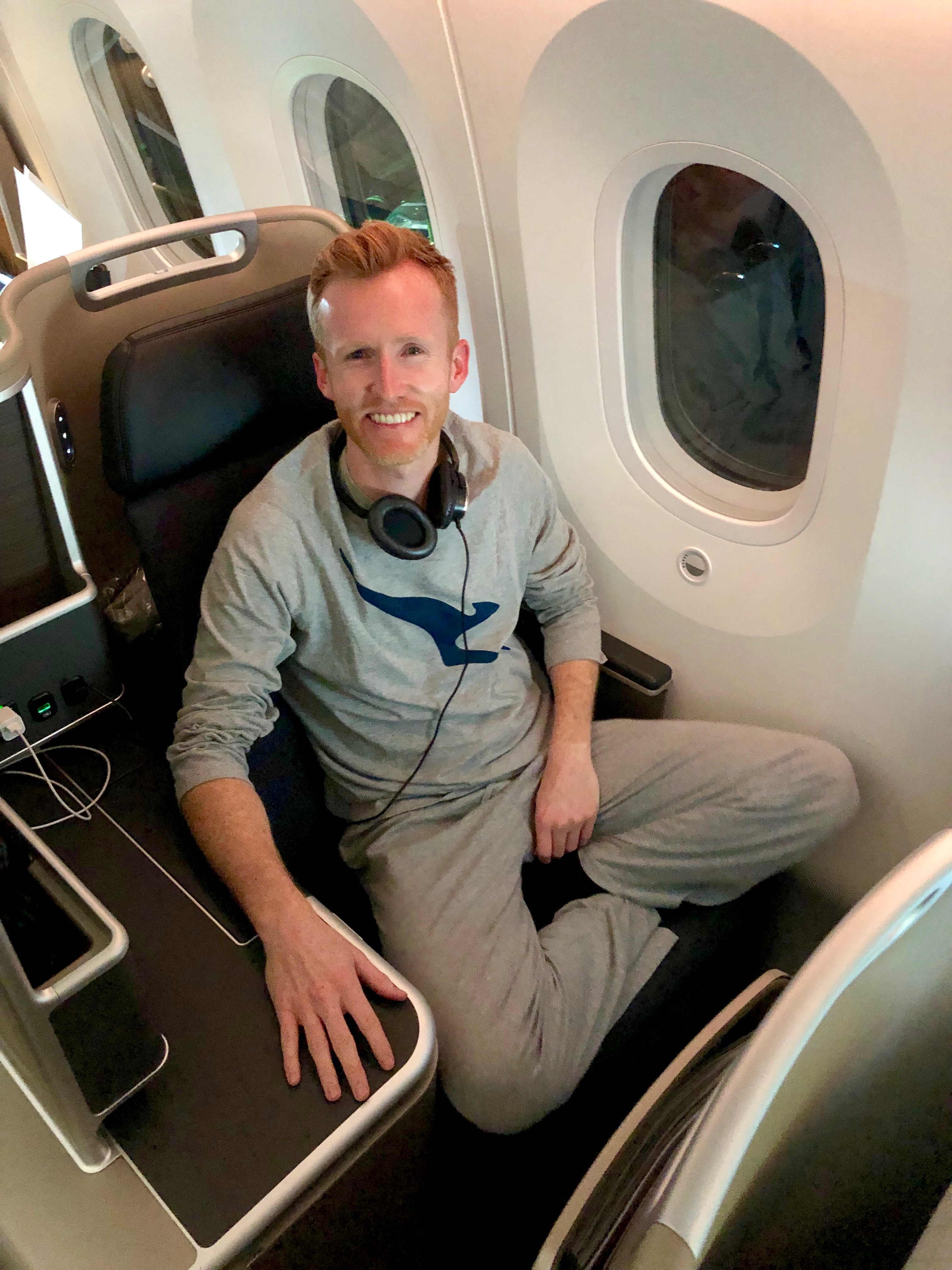 I had a stack of Alaska Mileage Plan miles and wanted to use just 55,000 of them for this flight—what a bargain!—but Alaska gets access to less space on Qantas than its other partners, so I forked out 85,000 Asia Miles + over US$500 in taxes. That's a heavy price to pay but worth it to me for the comfort of a lie-flat bed on a 15-hour flight.
What about US domestic flights?
As I have a green card, I have to spend at least six months cumulatively in the US every year. Sprinkled amongst the highlights above, I took a lot of US domestic flights, which were mostly paid for with cash. There were too many of them to fit in the map above, so I just focussed on the international ones.
During the year, I doubled-down in my belief that JetBlue and Southwest offer the best Economy Class experience within the US; Frontier and Spirit remain in the naughty corner. Of the legacy carriers, I'd rank Delta as the best, followed by American Airlines and United tied for second.
A quick note on accommodation
If you've read up to here, congratulations! That was a lot of information to take in.
I spent a lot of my nights in friends' houses to keep costs down, including 1 of 3 days this year in Austin—more than I expected to be there.
One hotel highlight was a night at the St. Regis New York gifted to me from a Point Hacks reader.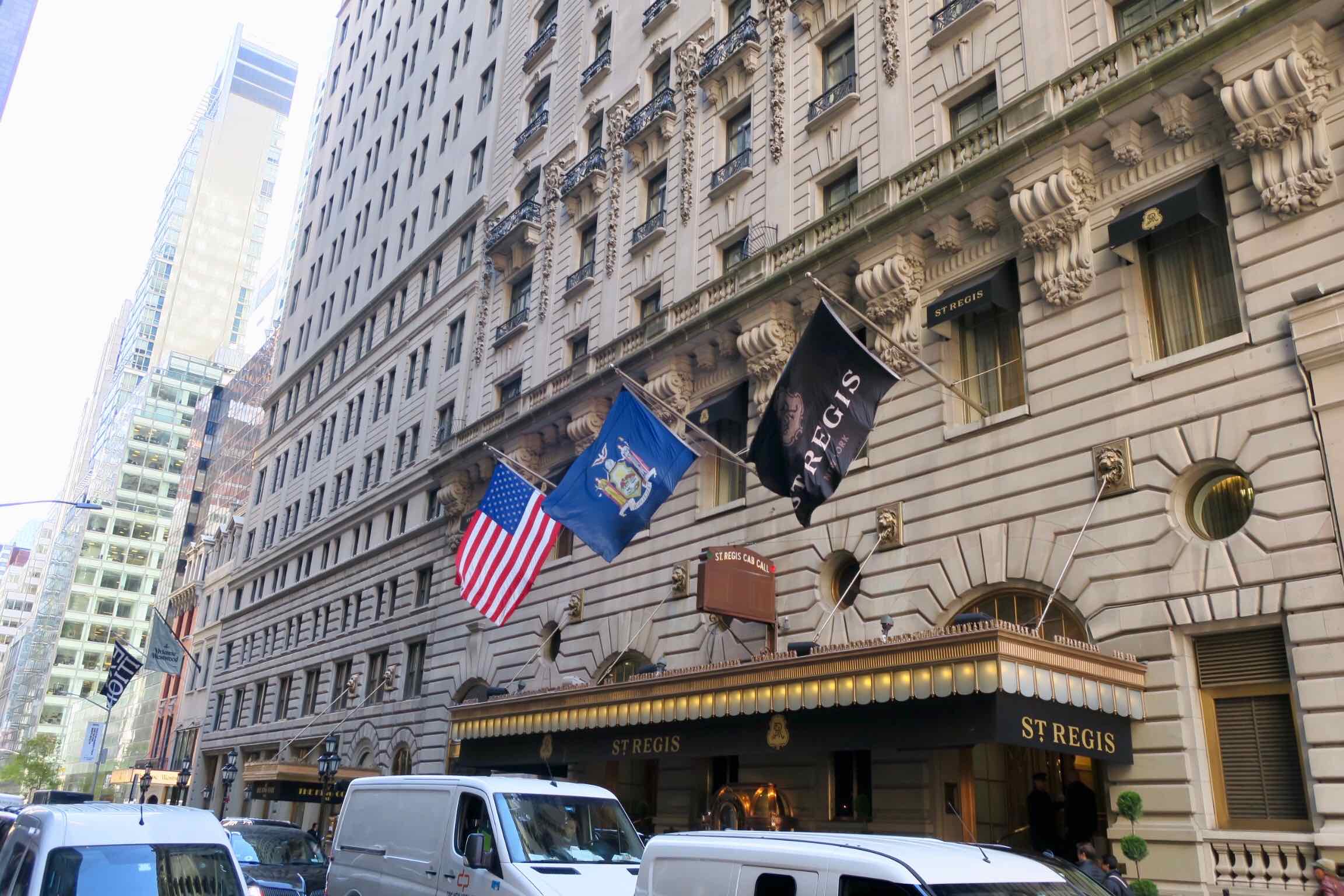 I have an upcoming 'free' one-week at the Melbourne Marriott Hotel over the Christmas break. I say free because I took advantage of booking a Hotel + Air Package with 360,000 Marriott Rewards points transferred to Alaska before the Marriott Rewards-SPG merger back in August.
When I wasn't with friends or in a hotel this year, I was usually in an Airbnb, making sure to click through the Qantas portal to earn 1 Qantas Point per AUD spent. I earned 5,905 Qantas Points through this partnership in 2018, meaning I spent almost $6,000 with them.
What's next?
After ringing in the new year in Sydney, I'll be taking a flight with Virgin Australia to Hong Kong and reviewing their A330 Business Class product for my first time.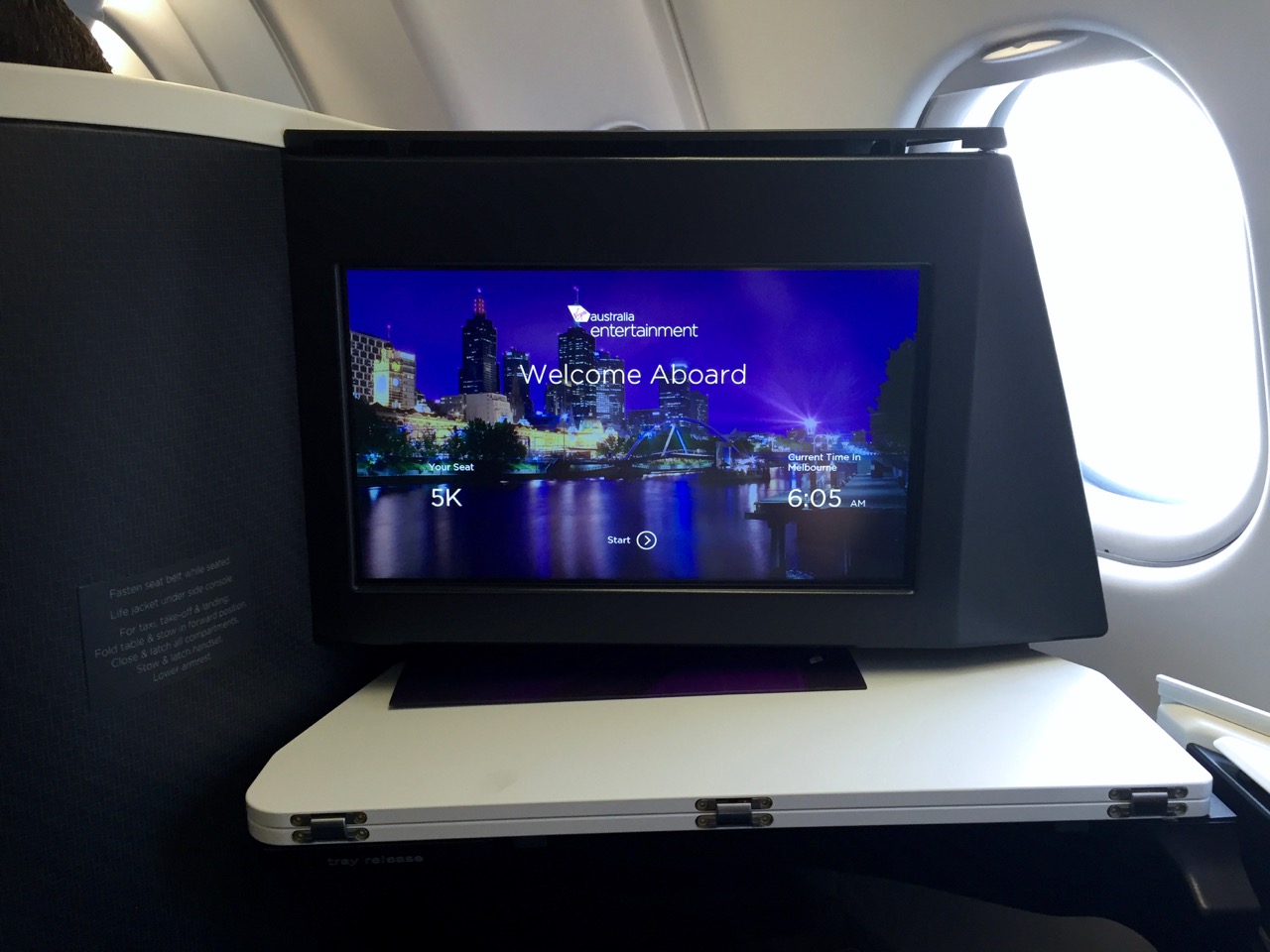 I'm excited to spend a month working my way from the south to north of Taiwan—please leave your tips in the comments below! I'll be flying China Airlines 777 Business Class (with those cute little lamps for each seat) from Taipei to Sapporo. I'm going snowboarding at Rusutsu in Hokkaido and praying for no earthquake this time.
A good-value redemption I have booked is 38,000 Velocity Points + just AU$15 in taxes for a six-hour flight in Hong Kong Airlines A330 Business Class from Sapporo to Hong Kong.
And from there, I've used 70,000 Alaska miles + ~US$100 to repeat my excellent Cathay Pacific First Class experience, this time to San Francisco. To get back to Austin, I'll be flying United Economy (so luxe!) and will plan to base myself in Texas again for 2019 and be less mobile for a little while.
Summing up
2018 has been a huge year for me and I've really enjoyed visiting so many places and planning out my flights as I go.
My advice from the experience I've enjoyed would be to:
share it with other people
earn and burn your points because that's what we have them for
remember that one year is a long time, so pace yourself!
Feel free to leave your thoughts and comments on my trip or something similar you've done or want to do! And Happy Holidays!
How I redeemed points for a full year of travel around the world
was last modified:
February 23rd, 2022
by