Partying, siestas and sol – my three favourite things about Spain, the third-most-visited country in the world.
Having lived in the country previously and visited many times, I wanted to share my personal tips to enjoy the best of this attractive and surprisingly diverse nation.
---
Point Hacks Spain Series
Part I: The Why: Sun and Fun in Spain: a destination guide
Part II: The How: How to use your points to get to Spain
---
Madrid
To get your bearings, do a free three-hour walking tour with Sandemans New Europe Madrid.
Walk through El Retiro park and rent a rowboat if it is sunny for about five euros. Have a picnic on the green grass with some vino, olives and cheese.
Watch the sun set drinking a cerveza at the Templo de Debod, a temple donated to Spain by Egypt in 1968 for Spain's help in saving the Abu Simbel temples in Egypt.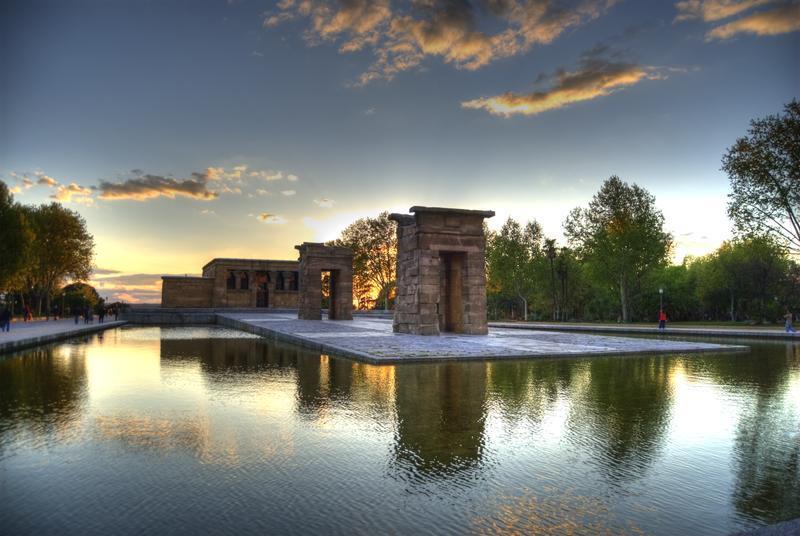 Templo de Debod is one of the best places in Madrid to watch the sun set
If you have more time, take day trips to the El Escorial monastery, the Segovia aqueduct and medieval Toledo, all accessible by train.
In terms of accommodation, Malasaña is the hipster zone (also good to go out in), Chueca the gay area and Sol the tourist hub. I would not recommend staying south of Sol as things can get a bit dicey.
Barcelona
The capital of Cataluña is a cosmopolitan, Mediterranean paradise which has undergone a huge tourism boom over the past decade.
Go for a dip at La Barceloneta beach, book ahead online to for the Sagrada Familia cathedral and Parc Güell, and go for a day trip to Sitges, a beautiful seaside town 45 minutes south of the city by train.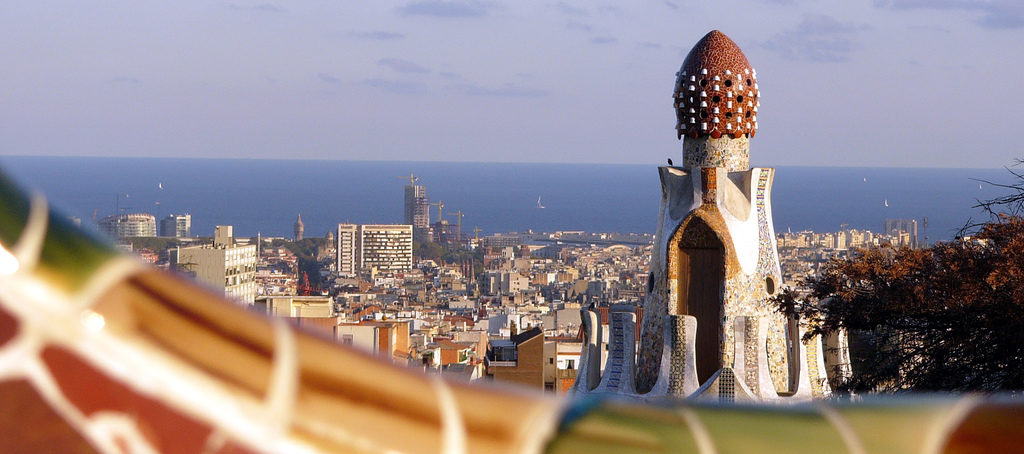 Barcelona is the pickpocketing capital of Europe, so watch your belongings, especially in tourist-heavy areas like Las Ramblas and the Gothic Quarter.
Try to speak English here instead of Spanish as the Catalans are very proud of their Catalan language and culture.
If you're a music lover, Primeravera Sound in May/June and Sónar in June are your picks.
Andalucía
This is where most of the the stereotypes of Spain come from.
Seville is a gorgeous city with beautiful architecture and is the home of tapas, flamenco and bullfighting. Enjoy the high-speed AVE train from Madrid and take a stroll along the river walk.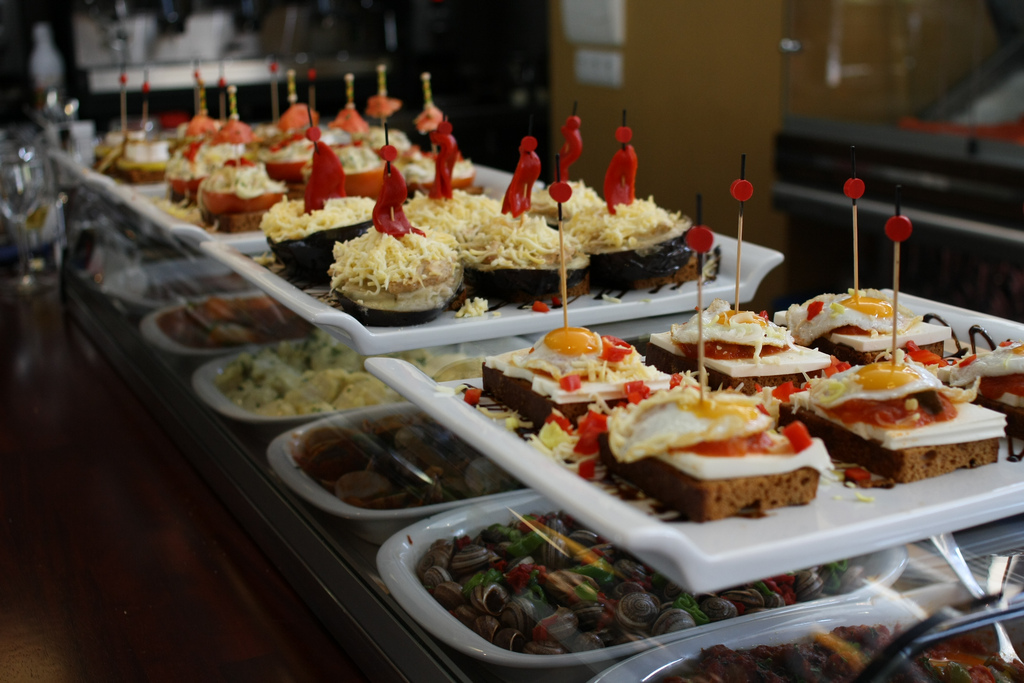 Don't worry – tapas are much cheaper in Spain than here in Australia!
Granada is a very touristy but beautiful small city, with the headline attraction being La Alhambra palace.
Ad – Scroll down to continue reading.Minimum spend, terms & conditions apply.
The Basque Country
San Sebastián is the culinary capital of Spain and home to pintxos, but also Spain's most expensive city, so save your bucks for here.
Stay in the Casco Viejo (Old Town) and walk up to the fort for beautiful views of the city and beach.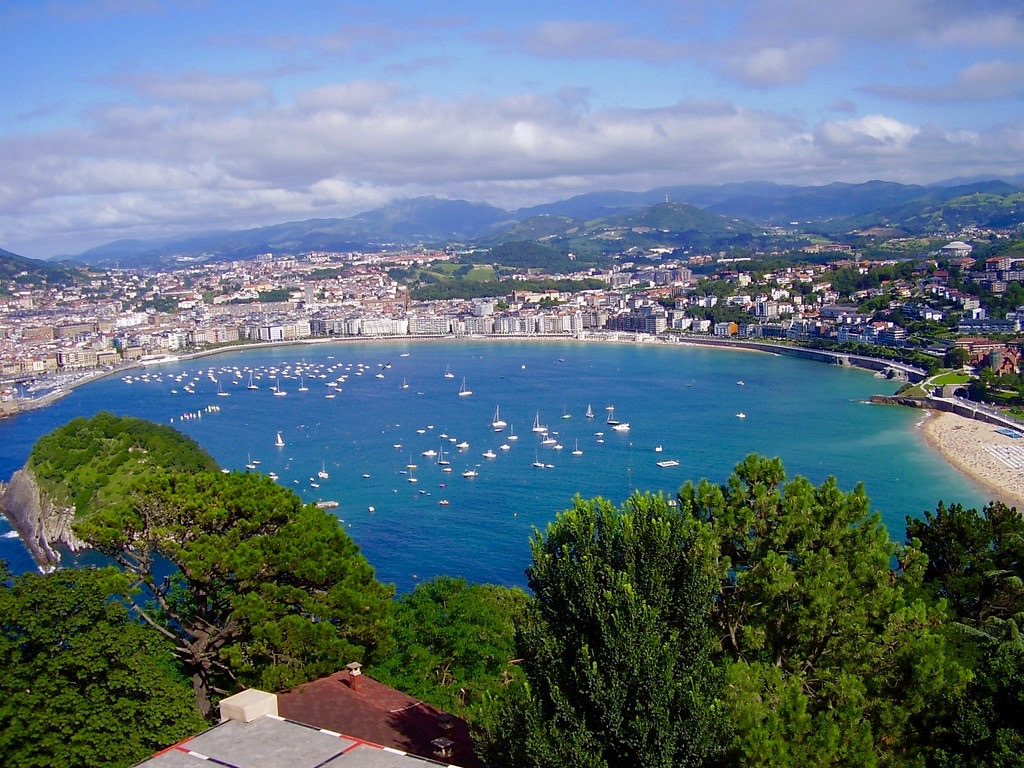 The beautiful Playa de la Concha
If it is sunny, go for a dip at Playa de la Concha (Shell Beach) and swim out to the pontoons with the slide.
Bilbao is a heavy-industry-urban-renewal success story, with the fantastic Guggenheim Museum and excellent public transportation.
The Balearic and Canary Islands
Spain has two sets of islands: four in the Mediterreanean (Balearic) and seven in the Atlantic (Canary).
If you want the big party scene, choose Ibiza; for a bit of everything, go for Mallorca; or for something more chill, Menorca and Formentera are the way to go.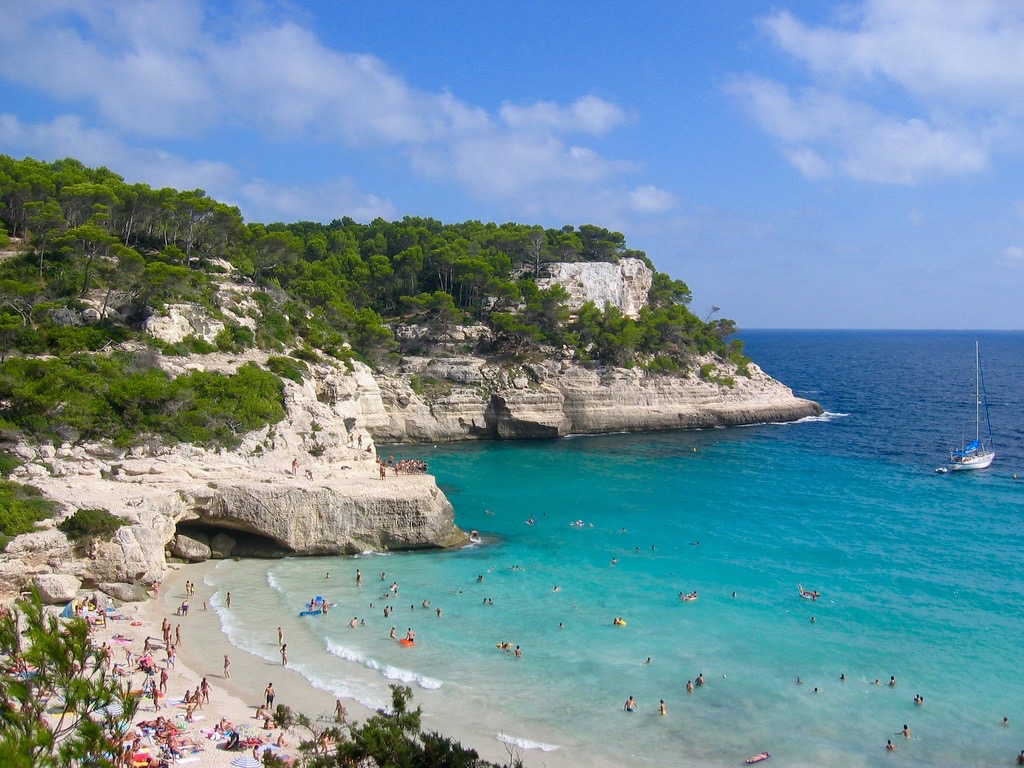 Idllyic beaches abound in Menorca
The Canary Islands are about three hours by plane from mainland Spain and have a much more laid-back vibe to them, being the crossroads between Spain and its former Latin American colonies like Venezuela and Cuba.
---
When to go
Every season has its different perks when visiting Spain:
June-September: in summer you get the classic hot Spanish sun and it is beautiful to lay on a beach on the Mediterranean coast or sit under an umbrella with the misting fans at a cafe in the capital Madrid. This is the best season to visit the north of Spain (from Galicia to the Basque Country) as they have a climate similar to that of Ireland (chilly and rainy for most of the year)
September-December and March-June: autumn and spring are a little harder to predict because that is when rain tends to fall in much of Spain. Having said that, the temperatures are much milder than in summertime and prices are cheaper than in the peak seasons of summer and Christmas holidays
December-March: winter is the time to rug up in scarfs and coats in Madrid and Barcelona and enjoy crystal-clear sunny days. It is a little warmer in the south (Andalucía). This would also be a great time to escape winter completely and head south to the Canary Islands off the coast of Africa, although the sea temperature is chilly year-round
---
The essentials
Money and costs: Budget Your Trip says you will spend about the same in Spain as you would in Japan or New Zealand and double that as in Thailand. Visa and MasterCard credit and debit cards are widely accepted with American Express more limited
Visas: Australians receive a Schengen tourist visa on arrival
Transportation: tourists are blessed with a heap of low-cost flights to/from and within Spain. Spain's high-speed train network is state-of-the-art but a little more expensive than intercity buses. Given these options, there is really no need to hire a car, plus parking and navigating smaller inner-city streets can be difficult. Use Rome2rio to compare transport options between cities
---
How do I use my points to get to Spain?
Check out the second half of this destination guide, Part II: The How: How to use your points to get to Spain.
Have you been to Spain? Do you have any of your own tips to share in the comments below?
Images courtesy Flickr.
Sun and Fun in Spain: a destination guide
was last modified:
October 4th, 2021
by